update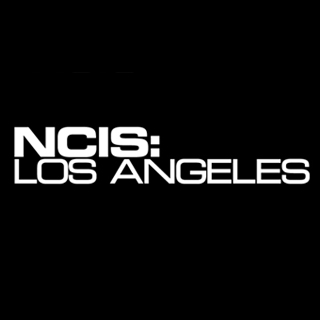 Season 0
not specified

4: Season 3 Recap

Tuesday, April 28th, 2009

1: Legends (1)

The team heads to LA to work with the team there to investigate a murder, which soon turns into something bigger. Tony begins snooping into Ziva's private life. (NCIS S06E22)

Tuesday, May 5th, 2009

2: Legends (2)

In Los Angeles, Gibbs and McGee continue working with the NCIS division in order to track a terrorist cell. Agent Callen goes undercover. A psychologist uncovers the truth about the relationship between Gibbs and Agent Macy. Tony fears that Ziva may not be loyal to NCIS. (Originally aired as NCIS s06e23)

Monday, April 30th, 2012

3: Pa Make Loa (1)

Hawaii Five-0 and the NCIS: Los Angeles task force team up in Hawaii when there's a suspect on the loose who is threatening to release a deadly virus into the population. Series crossover: Hawaii Five-0 S02E21 (Part 1) and NCIS: Los Angeles S03E21 (Part 2).
Season 1
Tuesday, September 22nd, 2009

1: Identity

Callen returns back to the NCIS Office of Special Projects to solve a kidnapping case.

Tuesday, September 29th, 2009

2: The Only Easy Day

A case involving the murder of a drug dealer turns personal for Special Agent Sam Hanna when he discovers his former Navy Seal comrades are involved.

Tuesday, October 6th, 2009

3: Predator

The team is assigned to track down a missing unmanned aerial vehicle (UAV) after it is compromised during a training exercise killing a marine before it disappears.

Tuesday, October 13th, 2009

4: Search and Destroy

The NCIS team searches Los Angeles for the lead suspect of a murdered Iraqi businessman, a former Marine who had been hired by a private security firm to protect him.

Tuesday, October 20th, 2009

5: Killshot

When a United States citizen of North Korean descent is murdered, the secrets to classified software are thought to be lost until NCIS uncovers a suspect from Director Vance's past.

Tuesday, November 3rd, 2009

6: Keepin' It Real

The NCIS team must find a motive when they discover the body of a marine who had been living a double life as a wealthy bachelor.

Tuesday, November 10th, 2009

7: Pushback

Following the murder of a Russian woman, the NCIS team uncovers evidence that answers who and why Callen was shot six months ago.

Tuesday, November 17th, 2009

8: Ambush

While Hetty is attending a Senate hearing in D.C., the investigation of a murdered Marine Lance Corporal leads the NCIS team to stolen anti-tank missiles and a dangerous militia group.

Tuesday, November 24th, 2009

9: Random On Purpose

Forensic scientist Abby Sciuto joins the Los Angeles NCIS team when a murder case resembles the pattern for a serial killer she has been tracking.

Tuesday, December 15th, 2009

10: Brimstone

As the courtyard is being transformed with holiday decorations, the NCIS team races to solve the murder of a Marine by an exploding cell phone and to find the remaining men of his former EOD (explosive ordnance disposal) unit before another deadly explosion kills someone else.

Tuesday, January 5th, 2010

11: Breach

The death of a Petty Officer leads the NCIS team to a teenager in Sam's life. Meanwhile, Hetty is concerned about the effect that the workload is having on the team.

Tuesday, January 12th, 2010

12: Past Lives

The murder of a recently released convict forces Callen to go undercover solo as an old alias, while Sam and the LA team track him from a distance.

Tuesday, January 26th, 2010

13: Missing

The team rushes to a crime scene after receiving an "agent needs assistance" page and learns that one of their own is in peril.

Tuesday, February 2nd, 2010

14: LD50

A crime scene poses a national security risk when the LA team discovers the location was used to create a deadly toxin which is now missing.

Tuesday, February 9th, 2010

15: The Bank Job

While opening a safety deposit box at a local bank, NCIS Special Agent Kensi Blye is shot after three armed assailants enter and hold everyone in the building hostage.

Tuesday, March 2nd, 2010

16: Chinatown

The death of a lieutenant commander appears to be suicide but the NCIS team uncovers evidence corresponding to murder. Also, Operational Psychologist Nate Getz joins Special Agent Kensi Blye in the field.

Tuesday, March 9th, 2010

17: Full Throttle

After a sailor is killed during an underground street race, the NCIS team determines that his car had been sabotaged and contained confidential Navy equipment. Meanwhile, Callen is forced to take traffic school.

Tuesday, March 16th, 2010

18: Blood Brothers

The investigation of a drive-by shooting has the NCIS team searching Los Angeles for the dead marine's younger brother who may be the next target and the one with the answers.

Tuesday, April 6th, 2010

19: Hand-to-Hand

When an undercover operation has the NCIS team investigating a MMA gym and its fighters, Sam Hanna is tasked with donning gloves and entering the cage for a one-on-one fight.

Tuesday, April 27th, 2010

20: Fame

NCIS investigates the murder of a Navy officer entangled in the world of Hollywood glitz and glamour as the team is joined at Hetty's request by LAPD liaison Marty Deeks.

Tuesday, May 4th, 2010

21: Found

The NCIS team races to save one of their own when they receive video evidence of Special Agent Dominic Vail being held hostage months after he was kidnapped.

Tuesday, May 11th, 2010

22: Hunted

The NCIS team is on the hunt for a terrorist who escaped Army custody during a secretive transfer in Los Angeles.

Tuesday, May 18th, 2010

23: Burned

After Callen's cover is blown and compromises the unit, the NCIS team races to find out who is behind the security breach.

Tuesday, May 25th, 2010

24: Callen, G

Callen races against a ruthless adversary to locate a woman who knows the whereabouts of a forgotten fortune earmarked to fund a new war in the Middle East - and also holds the tantalizing key to his unknown past.
Season 2
Tuesday, September 21st, 2010

1: Human Traffic

When one of their own disappears while undercover, the team must work alongside LAPD on a case involving human-trafficking, money laundering and drugs.

Tuesday, September 21st, 2010

2: Black Widow

After a mysterious hit squad takes out a Special Agent on assignment, the NCIS team jumps into action before the next target is set.

Tuesday, September 28th, 2010

3: Borderline

The NCIS team jumps into action when video surveillance footage shows an ambush on a humvee transporting Marines in the desert. Meanwhile, Nate returns from his mystery assignment.

Tuesday, October 5th, 2010

4: Special Delivery

The team investigates the murder of a Marine who had top-level security clearance, and the corpse is missing a hand.

Tuesday, October 12th, 2010

5: Little Angels

The team races against time to save a Naval Commander's daughter after seeing a video of her being buried alive.

Tuesday, October 19th, 2010

6: Standoff

Callen's ex-partner (Marisol Nichols) takes a Navy recruitment center hostage.

Tuesday, October 26th, 2010

7: Anonymous

After terrorists kill a state department employee and a plastic surgeon, the team searches for the only witness who can identify the killers' surgically altered faces.

Tuesday, November 9th, 2010

8: Bounty

Wanted terrorists and top secret information are all involved in NCIS's investigation into the kidnapping and murder of a retired army Sergeant.

Tuesday, November 16th, 2010

9: Absolution (1)

When a murdered antiques dealer's book of top-secret information goes missing, Hetty sends the NCIS team on a mission to find it.

Tuesday, November 23rd, 2010

10: Deliverance (2)

Hetty and the NCIS team continue to search for an elusive book that has the attention of several foreign security agencies.

Tuesday, December 14th, 2010

11: Disorder

Kensi connects personally with a discharged Navy Intelligence officer suffering from post traumatic stress disorder who is the sole survivor of a deadly dispute being investigated by the NCIS team.

Tuesday, January 11th, 2011

12: Overwatch

The NCIS team uncovers an experimental Navy tracking system when a body containing a top-secret residue is stolen from an autopsy room. Meanwhile, Callen challenges Hetty on the rock wall.

Tuesday, January 18th, 2011

13: Archangel

The team looks for the person responsible when classified pentagon documents are uploaded to a blog site.

Tuesday, February 1st, 2011

14: Lockup

Sam goes undercover as a prisoner to track down a terrorist group responsible for several bombings around the world.

Tuesday, February 8th, 2011

15: Tin Soldiers

After Callen catches a man breaking into his house, a former KGB operative leads the NCIS team to a shipment of counterfeit computer chips entering the United States.

Tuesday, February 15th, 2011

16: Empty Quiver

Suspicious of an undercover venture involving a deal between corrupt cops and military personnel, Callen and Sam try to expose the illegal operation by posing as California highway patrol officers.

Tuesday, February 22nd, 2011

17: Personal

Deeks' morning routine is disrupted when he is shot during a convenience store robbery, leaving the NCIS team to investigate whether he was the assailants' intended target.

Tuesday, March 1st, 2011

18: Harm's Way

Sam resumes a former alias and boards a one-way flight to Yemen in hopes of tracking down a terrorist group's leader and rescuing the hostage son of a Saudi Prince.

Tuesday, March 22nd, 2011

19: Enemy Within

NCIS investigates whether the life of a Venezuelan politician is in danger after a Navy Intelligence Commander who is responsible for tracking his moves suddenly disappears.

Tuesday, March 29th, 2011

20: The Job

When an attempted robbery takes place at a secure facility on a Marine base, Kensi must determine what the thief intended to steal.

Tuesday, April 12th, 2011

21: Rocket Man

After a rocket engine expert is killed, NCIS tech operator Eric Beale goes undercover for the first time to ensure that the classified technology used to build satellites is safe.

Tuesday, May 3rd, 2011

22: Plan B

Deeks resumes an old alias he is not fond of in order to protect his best friend and chief informant from a criminal group that wants him dead.

Tuesday, May 10th, 2011

23: Imposters

A Navy SEAL imposter's death gives the team a lead on a missing canister used to make deadly bombs.

Tuesday, May 17th, 2011

24: Familia

Hetty's sudden resignation prompts Callen and the NCIS team to investigate the reason why she would disappear in the hopes of tracking her down.
Season 3
Tuesday, September 20th, 2011

1: Lange, H.

The Special Projects team travels to Romania to search for Hetty, while delving into the history of the Comescu crime family, and their connection to Callen. Meanwhile, Eric and Nell discover that Lauren Hunter, the Office of Special Projects' Operations Manager, is a member of the Comescus.

Tuesday, September 27th, 2011

2: Cyber Threat

The NCIS team joins forces with the NSA to find the creator and controller of a software program linked to a cyber attack against the Department of Defense. Meanwhile, Callen continues searching for more information about his past.

Tuesday, October 4th, 2011

3: Backstopped

Special Agent Sam Hanna is sent undercover as a bomb specialist as the team races to locate stolen explosives somewhere in the city. Meanwhile, to much protest, Hunter changes the dynamics of the team and has Callen partnered with Kensi and Sam with Deeks.

Tuesday, October 11th, 2011

4: Deadline

The NCIS team delves into the underground world of the Libyan resistance movement following the murder of a news reporter, and Hetty reveals details about Callen's past.

Tuesday, October 18th, 2011

5: Sacrifice

The LAPD calls upon the NCIS team when a raid links a Mexican drug cartel to a wanted terrorist. Meanwhile, Sam's most prized possession is stolen.

Tuesday, October 25th, 2011

6: Lone Wolf

The NCIS team investigates the murder of a former Navy intelligence officer who had been living a double life and traveling overseas on false passports.

Tuesday, November 1st, 2011

7: Honor

The NCIS team must determine whether a dishonorably discharged Marine is the target of an international set-up or if he committed murder

Tuesday, November 8th, 2011

8: Greed

When a Navy ID is found on a dead body tied to a hazardous material smuggling case, NCIS is granted permission to investigate in Mexico and asked to help locate the missing materials.

Tuesday, November 15th, 2011

9: Betrayal

After Sam's undercover mission in Sudan turns deadly, Callen and the NCIS team must track down their missing agent before it is too late.

Tuesday, November 22nd, 2011

10: The Debt

A botched assignment forces Hetty to fire Deeks and send him back to the LAPD. Meanwhile, an awkward goodbye between Kensi and Deeks leaves her with unexpected emotions for her old partner

Tuesday, December 13th, 2011

11: Higher Power

The NCIS team must locate a classified device with the power to destroy Los Angeles that was stolen from a college research facility. Meanwhile, Sam tries to track down a highly sought-after Christmas present for his daughter, and Eric meets Nell's parents.

Tuesday, January 3rd, 2012

12: The Watchers

A new Assistant Director is assigned to oversee LA operations for NCIS, the team begins to wonder what his intentions really are.

Tuesday, January 10th, 2012

13: Exit Strategy

When a vehicle transporting Jada Khaled is ambushed, NCIS must track down the culprit to save her and their case. Meanwhile, Sam is forced to confront Jada for the first time since returning from Sudan.

Tuesday, February 7th, 2012

14: Partners

After a diplomatic service van transporting an unknown package from the State Department is hijacked, the NCIS team must determine who committed the crime and what has gone missing. Meanwhile, Callen and Sam celebrate five years as partners, but face one of their biggest challenges when they go undercover for a case.

Tuesday, February 14th, 2012

15: Crimeleon

With Assistant Director Granger critiquing every move, the NCIS team must track down a chameleon-like killer who has evaded law enforcement agents, including their very own Special Agent G. Callen, across several countries.

Tuesday, February 21st, 2012

16: Blye, K. (1)

The team searches for new evidence to prove Kensi Blye's innocence after she is taken into custody as the lead suspect in a murder investigation involving her deceased father's sniper unit.

Tuesday, February 28th, 2012

17: Blye, K. (2)

The team continues to search for new evidence to prove Kensi Blye's innocence after a private meeting involving her deceased father's sniper unit turns deadly.

Tuesday, March 20th, 2012

18: The Dragon and the Fairy

The NCIS: LA team investigates a shooting outside the Vietnamese Consulate just prior to an international conference at the venue that the Secretary of the Navy is scheduled to attend.

Tuesday, March 27th, 2012

19: Vengeance

When the body of a Navy Intel Officer is found, evidence points to a team of Navy SEALs who are about to depart on a hostage rescue mission, leaving former Navy SEAL Sam Hanna to interrogate the group and possibly compromise the mission.

Tuesday, April 10th, 2012

20: Patriot Acts

When a former Marine is suspected of creating a chemical bomb, the NCIS: LA team joins the FBI's domestic terrorist task force including Operational Psychologist Nate Getz.

Tuesday, May 1st, 2012

21: Touch of Death (2)

The joint NCIS: Los Angeles and Hawaii Five-0 task force travel from Hawaii to Los Angeles, when the lead suspect in the case moves to the mainland with a deadly virus in tow. Series crossover part 1 is Hawaii Five-0 (2010) S02E21.

Tuesday, May 8th, 2012

22: Neighborhood Watch

Kensi and Deeks are sent undercover as married couple Melissa and Justin when evidence points to a Russian sleeper cell in a suburban neighborhood.

Tuesday, May 15th, 2012

23: Sans Voir (1)

Callen and the team confront their vengeful adversary, the Chameleon, when an undercover case ignites a deadly mind game orchestrated by the criminal mastermind.

Tuesday, May 15th, 2012

24: Sans Voir (2)

The team is drawn into a deadly mind game against a master criminal motivated by revenge.
Season 4
Tuesday, September 25th, 2012

1: Endgame

Following Callen's public shooting of the Chameleon, all is not well with the NCIS: LA team, as Callen is placed on suspension and Hetty adjusts to retired life.

Tuesday, October 2nd, 2012

2: Recruit

A drone strike on a bomb-making compound in Afghanistan reveals the body of a recently retired Marine, leaving the NCIS: LA team to investigate why the Marine returned to Afghanistan and whether or not he betrayed the country he fought for.

Tuesday, October 9th, 2012

3: The Fifth Man

The NCIS: LA team investigate a compromised intel operation after four people connected to the classified project are killed at a diner explosion. As Deeks and Kensi are on the trail of those involved, they learn that a wayward teenage girl might be related and Kensi can't help but be empathetic to her situation.

Tuesday, October 23rd, 2012

4: Dead Body Politic

The NCIS: LA team investigates the tragic death of a U.S. senatorial candidate's staffer who is run over crossing the street. The high-profile case becomes a matter of national security as the agents must determine whether it is an isolated tragic incident or a politically connected plot that might put others in danger.

Tuesday, October 30th, 2012

5: Out of the Past (1)

When a CIA agent who worked with Sam Hanna over eight years ago seeks his help and is soon found dead of an apparent suicide, Hanna and Callen suspect foul play and a bigger conspiracy. Deeks finds his inner 'dog whisperer' with Kensi as the two go undercover and enter a dog show with a prized poodle.

Tuesday, November 13th, 2012

6: Rude Awakenings (2)

The team continues their investigation into the death of a CIA agent, that leads to a dangerous ring of Russian super agents. In a race against time, Hanna risks having a secret exposed.

Tuesday, November 20th, 2012

7: Skin Deep

The NCIS: LA team heads to the beach to question the possible link between a surfer, an Internet video and a dead Naval tech scientist. Meanwhile, as Callen and Hanna investigate the victim's intelligence connections, Deeks and Kensi go undercover to catch their suspects and some waves.

Tuesday, November 27th, 2012

8: Collateral

The NCIS: LA team questions the motive behind the murder of a retired CIA agent turned millionaire and in the process also questions what Hetty knows about the case.

Tuesday, December 11th, 2012

9: The Gold Standard

The NCIS: Los Angeles team investigates the strange and brazen heist executed by gunmen in costumes that could directly impact the U.S. economy. Meanwhile, as Deeks testifies on a case, Granger insists on partnering up with a very reluctant Kensi.

Tuesday, December 18th, 2012

10: Free Ride

Callen, Sam, Kensi and Deeks spend Christmas aboard an aircraft carrier investigating the death of a fellow NCIS special agent. Meanwhile, Nell and Eric make the most of the holidays back at headquarters and Hetty takes a trip.

Tuesday, January 8th, 2013

11: Drive

A former defendant of Deeks is targeted for discovering information that could dismantle a lucrative car shipping operation with links to a global terrorist ring. Meanwhile, the NCIS: LA team tackles the large-scale stolen car operation from the inside when Kensi goes undercover in an auto body shop.

Tuesday, January 15th, 2013

12: Paper Soldiers

A distraught widow is suspicious of the circumstances surrounding her Marine husband's last battle and Sam and Callen help to determine if there has been a cover-up. Meanwhile, Hetty summons Operational Psychologist Nate Getz to be her "pawn" and the rest of the NCIS: LA sense another evaluation on the horizon.

Tuesday, January 29th, 2013

13: The Chosen One

Callen goes undercover to infiltrate a network of Chechen terrorists who are recruiting foreign fighters to join their cause and planning their next attack in the U.S.

Tuesday, February 5th, 2013

14: Kill House

Callen, Sam, Kensi and Deeks go undercover as an elite tactical force in order to investigate an ambush tied to a cartel kingpin with terrorist connections.

Tuesday, February 19th, 2013

15: History

An NCIS: LA investigation leads the team to question a lone survivor of a former terrorist organization, while Kensi and Deeks follow the trail into the woods

Tuesday, February 26th, 2013

16: Lohkay

Callen is concerned that Sam might be too invested after he takes on a missing persons case for an Afghani elder who helped him years ago when he was wounded on a mission.

Tuesday, March 5th, 2013

17: Wanted

Sam fears for his family's safety when his wife is called to resume a former CIA cover after a case suggests ties to the infamous Sidorov and his stolen nuke.

Tuesday, March 19th, 2013

18: Red (1)

Callen and Sam fly to Idaho and join forces with NCIS: Red, a mobile team of agents who live together and investigate crimes in various locations, when a murder weapon found there matches one used in a national security case in Los Angeles.

Tuesday, March 26th, 2013

19: Red (2)

While the LA team chases leads digitally and locally, the Red team travels in their mobile trucks, nicknamed 'Laverne and Shirley', in a race to track down a cunning terrorist before he disappears.

Tuesday, April 9th, 2013

20: Purity

When cyanide in a communal water jug lethally poisons a lieutenant and leaves a Navy pilot in serious condition, the NCIS: LA team investigates whether this is an isolated incident or an early test for large-scale water contamination.

Tuesday, April 23rd, 2013

21: Resurrection

A body is stolen after a special task force successfully takes down an infamous cartel boss, leaving the NCIS: LA team to investigate the leak and track down the missing body.

Tuesday, April 30th, 2013

22: Raven & the Swans

Callen questions Hetty's motivations when a bizarre case involving a mysterious woman is revealed to be an undercover agent from her past.

Tuesday, May 7th, 2013

23: Parley

Deeks goes undercover to obtain information about an infamous arms dealer looking to get back in the business, but the woman he befriends leads the operation in a dangerous directon. Meanwhile, Kensi confronts new emotions as she runs surveillance on Deeks and his female source.

Tuesday, May 14th, 2013

24: Descent (1)

A nuclear explosion in the Pacific reignites the search for stolen nuclear weapons and prompts Hetty to shuffle the NCIS: LA partnerships, sending Callen and Kensi overseas and leaving Sam and Deeks teamed up state side.
Season 5
Tuesday, September 24th, 2013

1: Ascension (2)

While Sam and Deeks recover from traumatic torture that will have a lasting impact on their personal and professional relationships, lives are still in jeopardy as the NCIS: LA team searches for stolen nuclear weapons.

Tuesday, October 1st, 2013

2: Impact

In an effort to help Sam and Deeks return to work, Hetty calls upon Operational Psychologist Nate Getz to help them cope with their traumatic experience. Meanwhile, the rest of the NCIS: LA team investigates the murder of a former Navy Admiral and a controversial journalist aboard a private jet.

Tuesday, October 8th, 2013

3: Omni

The NCIS: LA team must find who compromised a classified vaccine project from a bio tech company. Meanwhile, Deeks struggles with his emotions upon returning to the field.

Tuesday, October 15th, 2013

4: Reznikov, N.

The NCIS: LA team finds themselves in danger while investigating a kidnapping case of a man claiming to be Callen's father.

Tuesday, October 22nd, 2013

5: Unwritten Rule

Analyst Nell Jones joins the NCIS: LA team in the field when a former Navy officer's girlfriend is kidnapped in exchange for Navy intelligence. Meanwhile, Deeks unknowingly breaks one of Hetty's rules.

Tuesday, October 29th, 2013

6: Big Brother

Callen goes undercover at a prestigious high school after a 15-year-old hacker compromises terrorist missions.

Tuesday, November 5th, 2013

7: The Livelong Day

The team must notify Homeland Security when a murder investigation exposes a larger threat to a Los Angeles-based train.

Tuesday, November 12th, 2013

8: Fallout

When an antiterrorism device is stolen, the team must quickly find the suspect and the device before an attack is made against Los Angeles. Meanwhile, Hetty realizes the case is bringing her back to someone from her past.

Tuesday, November 19th, 2013

9: Recovery

Kensi goes undercover as a nutritionist and Deeks poses as a new patient at a rehab center to investigate the death of a Navy officer.

Tuesday, November 26th, 2013

10: The Frozen Lake

Callen and Sam enlist the help of a Gurkha, an elite Nepali soldier specializing in knife fighting, to retrieve a missing thumb drive. Meanwhile, Kensi and Deeks struggle to find a balance in their partnership.

Tuesday, December 10th, 2013

11: Iron Curtain Rising

When a former Romanian Communist leader and suspected war criminal is discovered to be living in Los Angeles under a false identity, the NCIS: LA team must locate him before he disappears again.

Tuesday, December 17th, 2013

12: Merry Evasion

A senator's daughter is the victim of a home invasion. The team investigate to determine if it was a random crime or a targeted attack due to her father's crackdown on international cyber warfare. Meanwhile, Kensi's holiday spirit changes after she receives a surprise Christmas gift.

Tuesday, January 14th, 2014

13: Allegiance

While in Afghanistan, Kensi and Granger join the team on a joint case when a federal agent in Los Angeles tied to Hawala, an ancient system of money transfer, is murdered.

Tuesday, February 4th, 2014

14: War Cries

When two private military contractors are murdered, the teams' investigation leads to a suspect who puts one of their own in serious danger. Meanwhile, Sam sets up Callen on a blind date.

Tuesday, February 25th, 2014

15: Tuhon

Sam and Callen head to Mexico to search for Tuhon, a retired assassin they encountered on their very first case together, now a suspect in the murder of a diplomat. Meanwhile, Nate and Deeks stay in Los Angeles to assist with the investigation

Tuesday, March 4th, 2014

16: Fish Out of Water

Following an explosion at a fish market, the NCIS: LA team partners with an undercover DEA agent to determine if the incident is an act of terrorism or a botched drug smuggling deal. Meanwhile, in Afghanistan, Granger and Kensi investigate a helicopter crash that could be tied to their ongoing search for the infamous white ghost.

Tuesday, March 18th, 2014

17: Between the Lines

When an undercover agent is identified and executed by a local gang, the NCIS: Los Angeles team must locate the mole before other agents' lives are put in danger. Meanwhile, Granger begins to worry when Kensi disappears in Afghanistan.

Tuesday, March 25th, 2014

18: Zero Days

The NCIS: LA team is called in to determine if the computer system that controls Russian missiles is at risk after Eric overhears his friend, a computer systems expert, being attacked during online game play. Meanwhile, Kensi is shocked when a familiar face from her past shows up in Afghanistan.

Tuesday, April 1st, 2014

19: Spoils of War

After learning that Special Agent Kensi Blye disappeared and the Taliban may be he holding her captive, Hetty sends the NCIS: LA team to Afghanistan on a rescue mission.

Tuesday, April 8th, 2014

20: Windfall

When the NCIS: Los Angeles team investigates a case involving a former marine who is being tracked down by members of al Qaeda for embezzling money from Iraq, Hetty assigns Nell to join Deeks in the field. Meanwhile, Eric is given a new partner in Ops

Tuesday, April 15th, 2014

21: Three Hearts

When an undercover NCIS agent is suspected of working for the smuggler he's supposed to be investigating, the team takes him into custody to find his true intentions. Meanwhile, Kensi and Deeks discuss their personal relationship as Kensi returns to the field.

Tuesday, April 29th, 2014

22: One More Chance

Sam is convinced that the theft of software for a new unmanned aerial vehicle is connected with the disappearance of the lead engineer's 10-year-old daughter, a girl Sam once provided protection detail for in Saudi Arabia.

Tuesday, May 6th, 2014

23: Exposure

When a news reporter announces the group responsible for the deadly explosion at a military-sponsored charity event, the team must investigate her claims and search for the attacker.

Tuesday, May 13th, 2014

24: Deep Trouble (1)

When the team and DEA uncover the cartel's plans to slyly transport billions of dollars' worth of cocaine from Colombia to the U.S. using a submarine, Callen and Sam must quickly locate the missing vessel. Hetty is called to Washington in the aftermath of the controversial mission in Afghanistan.
Season 6
Monday, September 29th, 2014

1: Deep Trouble (2)

Callen and Sam are trapped in an armed submarine that terrorists have aimed to hit an aircraft carrier in San Diego. Hetty defies orders and forgoes her trip to Washington, as the team tries to locate and save Callen and Sam and prevent the terrorist attack.

Monday, October 6th, 2014

2: Inelegant Heart

The team discovers that one of its own is compromised when they investigate the murder of a Navy contractor involved in illegal transactions of confidential data. While Hetty is under investigation in Washington, D.C., the Department of Justice arrives in LA to investigate the rest of the team.

Monday, October 13th, 2014

3: Praesidium

The team takes action to protect one of its own while being interrogated by the Department of Justice. Nell goes undercover. Hetty and Director Vance give Hetty disturbing news while she is in Washington.

Monday, October 20th, 2014

4: The 3rd Choir

When the team learns that someone from its past is targeting one of its own, they desperately search the city. Operational Psychologist, Nate Getz visits Nell to help her through her traumatic experience.

Monday, October 27th, 2014

5: Black Budget

Callen and Sam head to Mexico to track down the only employee who managed to escape a professional shooting at the Department of Defense. The rest of the team works to uncover the motive behind the shooting.

Monday, November 3rd, 2014

6: SEAL Hunter

When Sam is arrested for murdering a woman, Callen and Granger work to clear his name. Kensi and Deeks discover a link between the victim and a student from Sam's past.

Monday, November 10th, 2014

7: Leipei

When a man is murdered by a small drone, the team discovers his connection to a terrorist group that is planning another local attack. With time running short, Nell must use her drone expertise to try to divert a disaster in Long Beach.

Monday, November 17th, 2014

8: The Grey Man

Kensi and Deeks investigate the murder of a homeless man, who was a former marine and CIA agent. The probe reveals the victim had connections to the Mexican cartel.

Monday, November 24th, 2014

9: Traitor

After Granger is poisoned by the mole and Eric is one of the seven suspects, Hetty orders a lockdown while everyone is investigated.

Monday, December 8th, 2014

10: Reign Fall

Sam reflects on his own upbringing and relationship with his father when the team investigates the murders of marines who have sons in military academies.

Monday, December 15th, 2014

11: Humbug

The team investigates a burglary at a cyber-security company, but Callen must steer clear of the crime scene after Hetty reveals his girlfriend, Joelle, is one of the lead witnesses. Also, the team discusses their personal holiday travel plans.

Monday, January 5th, 2015

12: Spiral

While Callen is undercover in the mail room of an office building to investigate an arms dealer, it is over taken by terrorists and Callen becomes a hostage. When the team arrives to help, they discover the entire building is wired with explosives.

Monday, January 19th, 2015

13: In the Line of Duty

After U.S. Ambassador Nancy Kelly narrowly escapes a terrorist attack at the U.S. Consulate in Tunisia, Callen and Sam are sent on a secret, dangerous mission to obtain key evidence from the crime scene. Upon their return, the team seeks Kelly's help to provide missing information.

Monday, February 2nd, 2015

14: Black Wind

Callen and Sam go undercover as food truck owners in Mexico to find the source of an anthrax poisoning before it's used to create a bioweapon.

Monday, February 9th, 2015

15: Forest for the Trees

Callen and Sam are kidnapped when they follow an anonymous tip about a missing NSA agent. When the team discovers they are nowhere to be found, they realize it could have been a trap set by terrorists.

Monday, February 23rd, 2015

16: Expiration Date

When Callen and Sam are tasked with apprehending a spy contracted by the CIA, Sam is shot and the team enlists the help of Thapa, the elite Nepali soldier from their past, to help to find the shooter. Also, Kensi and Deeks have their first official argument.

Monday, March 9th, 2015

17: Savoir Faire

While the team investigates the death of one of three Afghanistan soldiers who are training in the U.S., they discover two other soldiers are missing and must find them before they're forced to reveal classified military operations to their captors. Also, Sam is back to work but his team worries it may be too soon, and Callen realizes he has very little in common with his partner.

Monday, March 23rd, 2015

18: Fighting Shadows

When three FBI agents are killed in an explosion following a successful undercover sting operation, the team searches for the person behind the attack. Meanwhile, Deeks and Kensi realize the team knows about their relationship, as Hetty pairs Kensi with Sam and Deeks with Callen during the investigation.

Monday, March 30th, 2015

19: Blaze of Glory

When a missile test is hijacked and sent off course, the team searches for the hacking group responsible for the attack with the help of a young computer specialist Hetty brings in to assist the team. Also, Nell sees the bond between the tech guru and Eric and she becomes jealous.

Monday, April 13th, 2015

20: Rage

Callen and Sam resume their undercover identities as a prisoner and guard to infiltrate a white supremacy group believed to be in possession of stolen nuclear material. Kensi transforms herself into a tattooed biker chick to play the part of Callen's girlfriend. Also, Callen's first meeting with Hetty is revealed.

Monday, April 20th, 2015

21: Beacon

Callen and Sam are shocked when an old acquaintance, who they thought was the recent victim of a murder, appears and asks for their help. As the team investigates, they uncover a possible breach of America's economic sanctions against Russia.

Monday, April 27th, 2015

22: Field of Fire

The team searches for a former Marine and expert sniper who escaped a veterans hospital when they discover his connection to the leader of an extremist group. Also, the case reminds Kensi of her past as a sniper.

Monday, May 11th, 2015

23: Kolcheck, A.

Callen and Sam search for answers when they find dead crew members from the missing oil tanker used in Arkady's deal with Russia, and also discover Arkady's personal connection to the ship.

Monday, May 18th, 2015

24: Chernoff, K.

The case involving Arkady and his personal connection to an oil tanker now leads Callen, Sam, Deeks and Kensi to Moscow, where the team must assume multiple undercover identities to locate their suspects. Meanwhile, Callen uncovers new information regarding his father, on the sixth season finale.
Season 7
Monday, September 21st, 2015

1: Active Measures

Callen embarks on a secret project, leaving Sam and the entire team in the dark. After Hetty demands his operation be shut down, the team is tasked with locating Callen before he finds himself in over his head.

Monday, September 28th, 2015

2: Citadel

DEA agent Talia Del Campo turns to the NCIS: Los Angeles team for help after her partner is murdered. Also, after Kensi grows suspicious that Deeks is hiding something, he surprises her by introducing her to his mother.

Monday, October 5th, 2015

3: Driving Miss Diaz

A 20-year-old Peruvian massacre is investigated after a famous fashion model, believed to be one of the survivors, becomes a potential target. Kensi goes undercover as the model's assistant, while Deeks poses as her chauffeur.

Monday, October 12th, 2015

4: Command & Control

Callen and Sam are forced to work on their day off when they mysteriously receive a cell phone and the caller threatens the lives of innocent people if they don't do exactly what he says.

Monday, October 19th, 2015

5: Blame It on Rio

NCIS Special Agent DiNozzo partners with the NCIS: Los Angeles team to search the city after his prisoner escapes custody on a flight from Singapore to Los Angeles.

Monday, November 2nd, 2015

6: Unspoken

The NCIS team searches for Sam's former partner, Ruiz, who disappears during an undercover operation to buy a deadly explosive.

Monday, November 9th, 2015

7: An Unlocked Mind

After a former Department of Defense employee reveals government secrets to a cult, The Church of the Unlocked Mind, Kensi and Deeks go undercover in order to protect him. Meanwhile, the team must prevent the church from selling the secrets to a Chinese spy.

Monday, November 16th, 2015

8: The Long Goodbye

The team searches for Jada (Ella Thomas), the woman Sam led to asylum in the United States four years ago, after she goes missing. Also, Kensi goes undercover with DEA Agent Talia Del Campo (Mercedes Mason).

Monday, November 23rd, 2015

9: Defectors

The team searches for a missing teenage girl who is feared to have been recruited by a terrorist organization,

Monday, December 7th, 2015

10: Internal Affairs

Deeks is arrested and interrogated in connection with the murder of his former partner, while the team tries to prove his innocence.

Monday, December 14th, 2015

11: Cancel Christmas

When a suspected North Korean spy is poisoned and hit by a truck carrying Christmas trees, the team must search for who is responsible for smuggling spies into the country. Also, Deeks and Kensi try to find a way to include their mothers in their Christmas plans, and Hetty notices that Granger isn't feeling the holiday cheer.

Monday, January 4th, 2016

12: Core Values

Kensi and Deeks go undercover at a decommissioned nuclear power plant as the team investigates the radiation poisoning of a Gunnery Sergeant moonlighting as a security guard there.

Monday, January 18th, 2016

13: Angels & Daemons

The team investigates the murder of tech entrepreneur turned venture capitalist who secretly developed a daemon, a background computer program that allows for undetectable data collection.

Monday, January 25th, 2016

14: Come Back

When Kensi and Deeks announce to the team they are moving in together, coincidentally, Hetty assigns them to protection detail for Jack, Kensi's ex-fiancé, who is in possession of a list containing important contacts in Afghanistan that people are willing to kill to get their hands on.

Monday, February 8th, 2016

15: Matryoshka (1)

In order to locate Arkady in Russia, the NCIS team goes undercover with his daughter, Anna, at a gala in Los Angeles to gain access to the Russian Consul General's computer.

Monday, February 22nd, 2016

16: Matryoshka (2)

While they're in Russia, Callen, Sam and Anna craft a plan to break Anna's father and his CIA agent companion out of prison. Also, Special Agent G. Callen finally learns what the "G" in his name stands for, and in Los Angeles, Kensi and Deeks take Eric into the field on an assignment.

Monday, February 29th, 2016

17: Revenge Deferred

After extensive surveillance footage of Sam's family is found in Africa, Sam and Callen fly there to determine who is responsible and for what purpose. Also, Sam's family is moved from their home to a safe house.

Monday, March 14th, 2016

18: Exchange Rate

When a convicted Cuban spy escapes U.S. custody just before he is set to return to his country in a prisoner exchange, the team is shocked to learn that Anna helped him break out. Also, Deeks admits to Kensi that he thinks she is too messy.

Monday, March 21st, 2016

19: The Seventh Child

Callen and the team try to save a child in imminent danger who has been brainwashed by a terrorist cell. Also, Deeks and Kensi discuss having children.

Monday, March 28th, 2016

20: Seoul Man

While assigned to protective details for the commander of the Pacific Command, the team searches for a North Korean spy.

Monday, April 11th, 2016

21: Head of the Snake

After Operational Psychologist Nate Getz fails to check in with Hetty while working undercover on a mission linking organized crime to terrorism, the team learns he is working with an infamous crime leader,

Monday, April 18th, 2016

22: Granger, O.

As Granger escorts Jennifer Kim back to Los Angeles, he interrogates her regarding a North Korean spy and she admits to knowing he is her father.

Monday, April 25th, 2016

23: Where There's Smoke...

Sam and Callen go undercover as firefighters when top secret information about suspected terrorists is stolen from a secure Department of Defense container at the site of a fire.

Monday, May 2nd, 2016

24: Talion

When Sam receives a distress code from his son Aiden that his school has been taken over by an extremist group, Sam, Callen, Kensi and Deeks rush to San Francisco to protect Aiden and free the hostages.
Season 8
Sunday, September 25th, 2016

1: High-Value Target

Under Secretary of Defense Corbin Duggan takes over the NCIS Los Angeles unit when they fail to find a mole.

Sunday, September 25th, 2016

2: Belly of the Beast

The team travels to Syria to apprehend a High Value Target where one team member is severely injured when the mission goes awry.

Sunday, October 2nd, 2016

3: The Queen's Gambit

The NCIS LA team investigates an abduction case while down two members, with Hetty being held in D.C. for questioning, and another still in the ICU following the mission in Syria.

Sunday, October 16th, 2016

4: Black Market

After a Homeland Security agent is poisoned by a notorious Triad assassin, NCIS uncovers a warehouse of counterfeit purses and a money trail to stolen government funds. Also, Nell joins the team in the field.

Sunday, October 23rd, 2016

5: Ghost Gun

The murder of a navy machinist with high security clearance sends the team on a city-wide hunt tracking evidence. Also, Anna Kolcheck partners with Callen, and Sam assists Hetty in the on-going mole investigation.

Sunday, October 30th, 2016

6: Home Is Where the Heart Is

After a maintenance man saved the life of a lieutenant commander, the NCIS team uncovers his dark past which puts a local teenager in danger. Also, Sam must decide which colleague to take to the Los Angeles football game.

Sunday, November 6th, 2016

7: Crazy Train

Callen goes undercover as a patient in a mental health hospital to search for an NSA agent who disappeared while tracking an ISIS cell trying to cross the Mexican border.

Sunday, November 13th, 2016

8: Parallel Resistors

After a graduate student developing an electromagnetic weapon for the Navy is attacked, the NCIS team discovers a connection to international warfare. Also, Kensi continues grueling physical therapy for her spinal injury.

Sunday, November 20th, 2016

9: Glasnost

After Callen's father, Garrison is found in an NCIS patient's hospital room during a radiation poisoning case, Callen must take him to the boatshed for interrogation. Also, the team discusses their Thanksgiving plans.

Sunday, November 27th, 2016

10: Sirens

After an unknown female assailant kills two men disguised as Sherriff's deputies in front of Callen's home, the NCIS team gets a new lead in the ongoing mole investigation. Also, Nell visits a prison to interview an inmate withholding information on the department's leak.

Sunday, December 18th, 2016

11: Tidings We Bring

Sam partners with Anna and Callen with Deeks as the team investigates the disappearance of a Navy Lieutenant Commander who is working with the NSA on foreign cyber threats. Also, the team celebrates the holidays together

Sunday, January 8th, 2017

12: Kulinda

After a Navy reservist is killed while protecting a city councilman, Sam is sent undercover in a private security firm with links to several criminal organizations. Also, Callen and Anna discuss the next steps in their relationship.

Sunday, January 15th, 2017

13: Hot Water

The mole has once again compromised the NCIS team as planted evidence results in the arrests of Callen, Sam, Granger and Deeks, on the day Under Secretary Duggan returns for Hetty's resignation.

Sunday, January 29th, 2017

14: Under Siege

Hetty goes rogue, leaving the NCIS team completely in the dark, and the mole kidnaps one of the agents.

Sunday, February 19th, 2017

15: Payback

Emotions run high for the team as one agent is held in an unknown location and tortured by the mole, while another discovers he was betrayed by someone he least expected.

Sunday, March 5th, 2017

16: Old Tricks

After a retirement home resident is kidnapped, the NCIS team uncovers a pair of con artists: Ginger and Edward O'Boyle, who hop from home to home scamming the elderly out of their money. Also, Callen confronts his father on his illegal activity and the danger it places on their family.

Sunday, March 12th, 2017

17: Queen Pin

Sam assumes a former alias in a risky undercover operation to take down an elusive drug lord. Also, Hetty interrupts Callen and Anna's romantic night to assign them a prisoner escort mission.

Sunday, March 19th, 2017

18: Getaway

After the U.S. Treasury Department is hacked, Nell and Eric go undercover inside a couple's retreat to track a tech savvy husband and wife linked to the crime. Also, Digital Forensics Specialist Dave Flynn arrives from the NCIS Cyber Office in San Diego to run Ops while Eric and Nell are on assignment.

Sunday, March 26th, 2017

19: 767

After an engineer who was developing a new guided missile destroyer is murdered, Callen and Sam go undercover to track his co-worker aboard a plane to Tokyo to sell the classified intel. Also, Deeks plans a surprise get-together for Kensi and her out-of-town friends..

Sunday, April 9th, 2017

20: From Havana with Love

The NCIS team investigates a defense contractor, Rebecca Larmont, designing a nuclear attack weapon after her estranged husband, Victor Larmont, says he has proof she is selling Navy secrets to a foreign government. Also, Kensi goes undercover as a professional dancer at the Cuban club where the husband works, while Deeks is undercover as the bathroom attendant.

Sunday, April 23rd, 2017

21: Battle Scars

After a highly decorated Navy Captain, Charles Langston, kidnaps a Veterans Affairs administrator who has been siphoning funds, the NCIS team must work with Hetty's former Vietnam War colleagues, now-retired Admiral AJ Chegwidden and Admiral Sterling Bridges to solve the case.

Sunday, April 30th, 2017

22: Golden Days

A gold heist investigation has the NCIS team working with Hetty's former Vietnam War colleagues, Retired Admiral AJ Chegwidden, Admiral Sterling Bridges and Retired Captain Charles Langston.

Sunday, May 7th, 2017

23: Uncaged

After Sam's wife, Michelle, is taken from her home, the kidnappers demand the prison release of Tahir Khaled, Sam's arch nemesis, in exchange for information on her whereabouts.

Sunday, May 14th, 2017

24: Unleashed

Following the kidnapping of Sam's wife, Michelle Hanna, Sam goes rogue from the NCIS team and attempts to stop his arch nemesis Tahir Khaled from ever targeting his family again.
Season 9
Sunday, October 1st, 2017

1: Party Crashers

After Hetty turns in retirement papers and then disappears, Executive Assistant Director Shay Mosley arrives in Los Angeles to oversee the team and immediately makes staffing changes. Also, still mourning the death of his wife and living in a trailer on the beach, Sam is adamant that Callen find a new partner.

Sunday, October 8th, 2017

2: Se Murio El Payaso

When the daughter of a notorious counterfeiter arrives in Los Angeles, Sam is sent undercover as a financier, while Callen partners with Anna to track the family's latest scheme,

Sunday, October 15th, 2017

3: Assets

During the murder investigation of a Navy Lieutenant on leave in Los Angeles, the NCIS team uncovers classified surveillance briefs she smuggled into the city that may have been sold to a foreign buyer.

Sunday, October 22nd, 2017

4: Plain Sight

After weapons with a $1 million street value are stolen, the team tracks the evidence to a wealthy charity event, prompting Mosley to be added to the guest list with Callen and Sam as her security detail.

Sunday, October 29th, 2017

5: Mountebank

Sam goes undercover as a day trader after a prominent investment banker with ties to a Russian oligarch is murdered. Also, one of Callen's aliases is the victim of credit card theft, and Mosley is concerned it signals something bigger.

Sunday, November 5th, 2017

6: Can I Get a Witness?

LAPD Detective Whiting calls in a favor from Deeks after his former partner, LAPD Lieutenant Bates, goes rogue and only Deeks can bring him in.

Sunday, November 12th, 2017

7: The Silo

After an Air Force captain Kensi dated a decade ago breaches a missile launch facility, she is transported to the location to help thwart the use of nuclear weapons.

Sunday, November 19th, 2017

8: This Is What We Do

The NCIS team must locate a group of unknown assailants who illegally crossed the border and attacked California Highway Patrol officers. Also, Homeland Security sends over Specialist Sydney Jones, Nell's older and bossy sister, to assist NCIS with the case.

Sunday, November 26th, 2017

9: Fool Me Twice

Callen and the team question CIA Agent Joelle Taylor's backstory after she escapes from a kidnapping and turns to Callen for help.

Sunday, December 10th, 2017

10: Forasteira

The NCIS team tracks a highly skilled assailant determined to avenge her father's death by killing a Brazilian diplomat.

Sunday, December 17th, 2017

11: All Is Bright

The team investigates a ransomware attack that takes out the entire power grid for west L.A. and paralyzes the city. Also, as the first holiday season since the death of Sam's wife approaches, he struggles to find the best way for his family to celebrate.

Sunday, January 7th, 2018

12: Under Pressure

After napalm is detected at a crime scene, the NCIS team investigates the sole casualty for possible links to terrorism.

Sunday, January 14th, 2018

13: Các Tù Nhân

While Hetty is being tortured by her captors in Vietnam, Eric and Nell find a clue to her whereabouts, prompting the team to organize a rescue mission with very little information.

Sunday, March 11th, 2018

14: Goodbye, Vietnam

Callen, Sam, Kensi and Deeks join Hetty's team from the Vietnam War, Sterling Bridges, A.J. Chegwidden and Charles Langston, in a dangerous and off-the-books rescue mission to save Hetty from her captors in Vietnam. Mosley calls in Nell's sister, a homeland security, to assist the team in Los Angeles with processing evidence connected to Hetty's time in Vietnam.

Sunday, March 18th, 2018

15: Liabilities

Callen and Sam pull Granger's daughter, former spy Jennifer Kim, from witness protection to help the team locate an underground spy who has obtained an arsenal of bomb materials.

Sunday, March 25th, 2018

16: Warrior of Peace

Callen pursues every alternative when the Diplomatic Security Service apprehends his father, Nikita Aleksandr Reznikov, as part of an exchange for two American photographers being held hostage in Iran.

Sunday, April 1st, 2018

17: The Monster

While investigating a missing person's case, the team uncovers a killer who puts on shows for high-paying voyeurs. Also, Mosley assigns Callen as her partner on a joint ATF mission to apprehend someone from her past.

Sunday, April 8th, 2018

18: Vendetta

Callen and Sam join forces with Anna Kolcheck and the Bureau of Alcohol, Tobacco and Firearms (ATF), when Arkady Kolcheck warns NCIS that a notorious international weapons dealer has returned to the states. Also, the case requires Eric to go undercover as a bank IT technician.

Sunday, April 22nd, 2018

19: Outside the Lines

After a cryptocurrency farm is robbed of over $10 million in Bitcoin codes, Sam and Hidoko go undercover, with Sam resuming a likely compromised former alias.

Sunday, April 29th, 2018

20: Reentry

Callen, Sam and Nell travel to the Angeles Forest to search for pieces of a failed rocket launch, including a top-secret government device. Also, Hetty tries to help Keane acclimate to life in the states.

Sunday, May 6th, 2018

21: Where Everybody Knows Your Name

NCIS partners with the FBI after a Marine is murdered by a rare nerve gas. Also, Deeks shares his dream to quit law enforcement and open a bar.

Sunday, May 13th, 2018

22: Venganza

NCIS investigates the murder of a federal prison inmate who was the adopted daughter of a notorious counterfeiter. Also, Callen is summoned by the Alcohol, Tobacco and Firearms (ATF) Internal Affairs board to discuss Anna Kolcheck's actions during a joint NCIS and ATF case.

Sunday, May 20th, 2018

23: A Line in the Sand (1)

After Sam is shot during a firefight with the cartel, a suspect is interrogated and reveals new information on the whereabouts of Spencer Williams, the man who kidnapped Mosley's son five years ago.

Sunday, May 20th, 2018

24: Ninguna Salida (2)

Despite several team members having grave reservations, NCIS travels to Mexico for a risky mission to locate and rescue Mosley's son.
Season 10
Sunday, September 30th, 2018

1: To Live and Die in Mexico (3)

Gravely injured and unable to communicate with the team in the U.S., Callen, Sam and Kensi, with an unconscious Deeks in tow, search for a safe way home as a cartel boss places a "dead or alive" bounty on their heads. Also, Mosely and retired Navy Admiral Hollace Kilbride beseech their contacts in Mexico and D.C. for assistance with their missing colleagues

Sunday, October 7th, 2018

2: Superhuman

After the prototype for a tactical assault suit is stolen from a Navy base and used in a Beverly Hills jewelry heist, the team must determine who stole the suit and what their next target is. Also, retired Navy Admiral Hollace Kilbride temporarily oversees the team while Mosely and Hetty face repercussions for the unsanctioned Mexico mission.

Sunday, October 14th, 2018

3: The Prince

Callen and Sam are assigned protection duty for Deputy Crown Prince Kamal after an unknown assassin targets his decoy upon his arrival in Los Angeles.

Sunday, October 21st, 2018

4: The Hit List

The NCIS team is in danger after their pictures, as well as Mosley and her son's names, are included on a cartel hit list. Also, NCIS Deputy Director Louis Ochoa arrives with Special Prosecutor John Rogers to interview Mosley about the off-the-books mission in Mexico.

Sunday, October 28th, 2018

5: Pro Se

While assisting NCIS with an undercover operation, informant Elizabeth Williams is arrested and the team is unable to provide her with an alibi. Also, Callen meets with ATF Agent Anna Kolcheck who remains on suspension following her last joint case.

Sunday, November 4th, 2018

6: Asesinos

The NCIS team attempts to locate Mosley after she murders a cartel hitman and goes off the grid.

Sunday, November 11th, 2018

7: One of Us

The NCIS team partners with the State Department after the murder of an arms dealer is connected to a series of crimes seemingly executed by someone with elite special forces training. Also, Callen visits ATF Agent Anna Kolcheck in prison as she awaits her sentencing.

Sunday, November 18th, 2018

8: The Patton Project

Deputy Director Ochoa volunteers the NCIS team to assist with a covert operation tied to a terrorist group advocating for extreme military force. Also, Callen has concerns as to what an assignment of this nature could mean for the future of the team.

Sunday, November 25th, 2018

9: A Diamond in the Rough

The NCIS team investigates the home invasion of Navy Captain Dean Hadlow, who was entertaining his friend, General Omer Abidi of Pakistan, when robbers successfully stole money, jewelry and highly classified information. Also, Deeks and Kensi interview candidates to manage the bar.

Sunday, December 9th, 2018

10: Heist

An elaborate bank heist to steal a single safe deposit box held by Veronica Stephens, a Navy contractor, leads NCIS to investigate her corrupt consulting firm.

Sunday, December 16th, 2018

11: Joyride

The NCIS team is joined by NCIS Special Agent Nicole DeChamps after a Marine reservist with a history of PTSD disappears following a drunk and disorderly altercation.

Sunday, January 6th, 2019

12: The Sound of Silence

After the chief of logistics for a naval weapons station collapses on the job, the NCIS team must determine if this is a terror threat or a stress-induced breakdown. Also, Kensi and Deeks research different honeymoon locations.

Sunday, January 13th, 2019

13: Better Angels

The NCIS team works with the Global Criminal Tribunal when a Syrian seeking justice, David Sarraf, is brutally attacked while delivering evidence that would prove chemical weapons were used on civilians. Also, Kensi stays at the crime scene and comforts Sarraf who is pinned behind a vehicle.

Sunday, January 27th, 2019

14: Smokescreen (1)

The NCIS team partners with the FBI to locate a terrorist cell in Los Angeles believed to be prepping for an imminent attack.

Sunday, February 17th, 2019

15: Smokescreen (2)

As the team continues to search for a terrorist cell in Los Angeles, Callen and Sam remain trapped in a movie theater after multiple bombs have detonated and every remaining exit is wired with explosives.

Sunday, March 3rd, 2019

16: Into the Breach

The NCIS team investigates the murder of a journalist who was writing an exposé on a mishandled classified military operation. Also, as their wedding day quickly approaches, Kensi and Deeks work on the last remaining items on their to-do list.

Sunday, March 17th, 2019

17: Till Death Do Us Part

After months of planning, the NCIS family celebrates the wedding of Kensi and Deeks. Also, an old acquaintance, Anatoli Kirkin, pays Deeks a surprise visit on his wedding day and he isn't alone.

Sunday, March 24th, 2019

18: Born to Run

Sydney turns to her sister Nell for help after her high school crush, Andre Martinez, is mixed up in a Russian plot to steal intelligence from the Department of Defense. Also, Special Prosecutor John Rogers conducts mandatory performance reviews with the team.

Sunday, March 31st, 2019

19: Searching

Department of Justice (DOJ) Agent Lance Hamilton asks Sam for assistance in locating a former U.S. border patrol tactical officer who disappeared following a threat by the cartel. Also, Kensi and Army Criminal Investigative Department (CID) Special Agent Steve Evans partner on a dangerous mission to recover a stolen hard drive with sensitive military intelligence on it.

Sunday, April 14th, 2019

20: Choke Point

After a Navy Seal is attacked while moonlighting at a security job for a successful marijuana dispensary, Sam personally vows to apprehend the suspect out of respect for the Navy Seal brotherhood.

Sunday, April 28th, 2019

21: The One That Got Away

After Anna Kolcheck escapes from prison with her cellmate, Callen and the NCIS team assist with the investigation and search for her whereabouts.

Sunday, May 5th, 2019

22: No More Secrets

The NCIS team travels to Cuba for an unsanctioned mission after Callen gets a lead on Anna Kolcheck's whereabouts.

Sunday, May 12th, 2019

23: The Guardian

Callen and Sam travel to the USS Allegiance in the Persian Gulf to work with Navy Captain Harmon "Harm" Rabb, Jr. when the NCIS team uncovers ISIS sympathizers who are targeting military locations.

Sunday, May 19th, 2019

24: False Flag (1)

Callen and Sam work with Navy Captain Harmon "Harm" Rabb, Jr. to locate a group of ISIS sympathizers aboard the USS Allegiance. Also, Hetty enlists her friend, Navy Lieutenant Colonel Sarah "Mac" Mackenzie, to help obtain information from a Russian diplomat.
Season 11
Sunday, September 29th, 2019

1: Let Fate Decide (2)

Callen and Sam work with Navy Capt. Harmon Rabb, Jr. to apprehend spies aboard the USS Allegiance. Hetty partners with Marine Lt. Col. Sarah "Mac" Mackenzie to neutralize a missile attack in the Middle East. Kensi and Deeks are trapped in a mobile CIA unit in Iraq while under attack by ISIS.

Sunday, October 6th, 2019

2: Decoy

Faced with multiple cases worldwide, the NCIS team splits up, with Callen and Sam working with Mossad Agent Eliana Sapir in Tel Aviv, and Kensi partnering with DOJ Agent Lance Hamilton in Los Angeles.

Sunday, October 13th, 2019

3: Hail Mary

Callen and Sam run protection detail for retired Navy Admiral Kilbride in an operation to locate a missing Naval intelligence officer.

Sunday, October 20th, 2019

4: Yellow Jack

While Callen and Sam are aboard the USS Allegiance, the ship is placed under quarantine for possible Ebola exposure. Also, Kensi and Deeks investigate the murder of a petty officer who recently departed the USS Allegiance and is linked to the Ebola exposure.

Sunday, October 27th, 2019

5: Provenance

The NCIS team searches for a stolen painting valued at $40 million after online chatter indicates the artwork is being sold on the black market to fund terrorist activity.

Sunday, November 3rd, 2019

6: A Bloody Brilliant Plan

The NCIS team reluctantly aligns with two former criminals from England, Ricky Dorsey and Frankie Bolton, after a powerful arms dealer kidnaps Ricky's daughter in an attempt to obtain a dangerous weapons system.

Sunday, November 10th, 2019

7: Concours D'Elegance

The NCIS team links the theft of an undersea drone prototype to a video game streamer's elaborate party. Also, Callen and Sam cross paths again with insurance broker Katherine Casillas, who insures the gamer's property and processions.

Sunday, November 17th, 2019

8: Human Resources

After a Navy lieutenant disappears from the scene of a car accident, the NCIS team processes the crime scene and discovers his laptop is missing along with recently accessed confidential information for retired Navy SEALs.

Sunday, November 24th, 2019

9: Kill Beale: Vol. 1

Callen and Sam travel to San Francisco to search for Beale after he's kidnapped during a clandestine mission for Hetty.

Sunday, December 1st, 2019

10: Mother

Akhos Laos, a former black ops agent originally recruited and trained by Hetty Lange, returns to seek revenge on Hetty for the life she introduced him to.

Sunday, December 8th, 2019

11: Answers

While the team investigates the theft of a computer virus, Callen and Sam consider their future at the agency, Kensi and Deeks discuss having children, and Eric and Nell analyze the impact of Eric's undercover assignment on their relationship. Also, the team tracks Mara, a crooked upscale banker

Sunday, January 5th, 2020

12: Groundwork

CIA Officer Veronica Stephens asks the NCIS team for help when an agricultural engineer Hetty asked her to bring to the United States disappears.

Sunday, January 12th, 2020

13: High Society

After a rise in deaths caused by black market opioid use, the NCIS team links the street drug to funding for terrorist activities.

Sunday, February 16th, 2020

14: Commitment Issues

The NCIS team investigates the murder of a Naval warfare engineer at a spoken poetry event. Callen asks Nell to assist him in a worldwide search for Anna's whereabouts.

Sunday, February 23rd, 2020

15: The Circle

Anna Kolcheck returns to warn Callen that he is in danger and he must now work with an archenemy to stop an underground trafficking ring.

Sunday, March 1st, 2020

16: Alsiyadun

When Fatima is captured while on a mission and held for ransom, Callen and Sam enlist a deep undercover CIA agent to help get her back.

Sunday, March 8th, 2020

17: Watch Over Me

When an FBI agent is killed while trying to track the location of an undercover agent, NCIS must find the missing agent before the criminals he was investigating do.

Sunday, March 22nd, 2020

18: Missing Time

While NCIS investigates the disappearance of a department of defense officer who was looking into a recent UFO sighting, Anna makes a bold decision about her future.

Sunday, March 29th, 2020

19: Fortune Favors the Brave

While Sam investigates the murder of an Iranian exile working to overthrow the current regime, he must also try to save Agent Roundtree, a new agent who's having an unexpectedly adventurous first day on the job, when he accidently triggers a bomb. Also, Nell makes a decision about her future with NCIS.

Sunday, April 12th, 2020

20: Knock Down

Sunday, April 19th, 2020

21: Murder of Crows

Sunday, May 3rd, 2020

22: Episode 22