update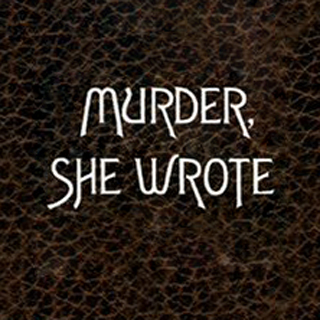 Season 0
not specified

6: Origin of a Series

Interviews with Angela Lansbury (J.B. Fletcher), Robert F. O'Neill (supervising producer), William Link (co-creator), Roger Swanson (writer/producer) and others on how the series Murder, She Wrote was created. Murder, She Wrote made TV history because it was the first time a TV series featured a woman protagonist. Needless to say, it was an instant hit.

not specified

7: Behind the Scenes - The Characters

In this behind the scenes look, with segments Motive, Means and Opportunity, Angela Lansbury, William Link and others discuss how the actors made the show's characters their own.

not specified

9: Recipe For A Hit

Wednesday, November 19th, 1986

5: Magnum, P.I.: Novel Connection

Higgins is driving visiting Pamela Bates - an old editor friend of Robin Master's - along with her friend, and her secretary, to the Estate, when someone tries to run them off the road and over a cliff. But it seems that it's not a case for Thomas, when Pamela insists on waiting for her own mainland investigator friend to arrive and look into it - much to the annoyance of Thomas, who is supposed to be busy entering into a hotel land buying venture with Rick and T.C., but can't help himself investigating the case none-the-less. Pamela's investigator friend turns out to be famous crime mystery writer Jessica Fletcher, and so both Jessica and Magnum set about investigating just who wants one of the visiting guests dead, and why...

Sunday, November 2nd, 1997

1: South by Southwest

Jessica is on a train headed for El Paso where she is to lecture at a conference. She shares a table in the dining car with a woman who subsequently vanishes, leaving her purse on the table. Then a message is announced for the woman and Jessica accepts it. This leads to an attack in her compartment and a demand for 'it'. She has no idea what 'it' is and is rescued by a man claiming to be a journalist. The plot thickens. She is warned away by an FBI man, but continues to follow her clues to Agua Verde where the woman apparently lives. The plot twists and turns as she delves deeper in a most devious mystery.....

Thursday, May 18th, 2000

2: A Story to Die For

Jessica Fletcher puts her sleuthing skills to work at a writer's conference after a Russian author is found dead.

Wednesday, May 2nd, 2001

3: The Last Free Man

Jessica discovers a shocking old family secret that leads her on a journey to the deep South to bring to light the mysterious details surrounding the death of a slave owned by one of her long dead ancestors in the mid-1800s.

Friday, May 9th, 2003

4: The Celtic Riddle

Jessica Fletcher travels to Ireland, where she attends the reading of an old acquaintance's will. The will contains the clues to finding a secret treasure, one that will require an already strained family to work together in order to solve the mystery.

Sunday, June 8th, 2008

8: The Perils of Success

Angela Lansbury, her producers and co-stars talk about the physical and emotional drain that takes place filming a weekly TV show, and how the show was adapted in later seasons to provide Angela as many opportunities as possible to rest and recharge.
Season 1
not specified

23:

Sunday, September 30th, 1984

0: The Murder of Sherlock Holmes

Retired schoolteacher Jessica Fletcher is shocked to find out that not only did her nephew send her manuscript to a publisher, but it's been accepted! Jessica is caught up in a whirlwind of publicity tours, book signings, and public appearances, but everything takes a turn when she attends a costume party and a private investigator dressed as Sherlock Holmes ends up facedown in the pool, shot. Jessica initially tries to stay out of things until her nephew Grady becomes the prime suspect, and Jessica decides to take matters into her own hands while fighting her attraction to Preston Giles, the first man to interest her since the death of her husband Frank.

Sunday, September 30th, 1984

1: The Murder of Sherlock Holmes

Retired schoolteacher Jessica Fletcher is shocked to find out that not only did her nephew send her manuscript to a publisher, but it's been accepted! Jessica is caught up in a whirlwind of publicity tours, book signings, and public appearances, but everything takes a turn when she attends a costume party and a private investigator dressed as Sherlock Holmes ends up facedown in the pool, shot. Jessica initially tries to stay out of things until her nephew Grady becomes the prime suspect, and Jessica decides to take matters into her own hands while fighting her attraction to Preston Giles, the first man to interest her since the death of her husband Frank.

Sunday, October 7th, 1984

2: Deadly Lady

After a terrible storm, Stephen Earl's four daughters tell Sheriff Tupper that their father died while they were out on the boat. Jessica is only midly intrigued; she finds Ralph, the older gentleman who has offered to work for food, much more intriguing, especially since it is obvious he comes from money. The womens' stories about what happened on the boat change constantly, but once Ralph is found dead and later found to be Stephen Earl, Jessica has to help Amos wage through the inconsistencies in the four Earl daughters storylines to determine who killed their father and why.

Sunday, October 14th, 1984

3: Birds of a Feather

Jessica heads to San Francisco for the wedding of her niece, Victoria Brandon, only to learn that Victoria is having second thoughts because she suspects that her fiancé, Howard, is having an affair. Although Jessica and Victoria are relieved to learn that Howard isn't cheating but rather dressing up as a woman to perform at a nightclub, the relief is short lived when Howard is arrested for murdering his boss, Al Drake, who had been refusing to pay him. The police are convinced that Drake was shot during Freddy York's act, which doesn't leave a lot of time, but Jessica is determined to prove Howard's innocence.

Sunday, October 28th, 1984

4: Hooray for Homicide

Jessica's first book, The Corpse Danced at Midnight, is being made into a major Hollywood motion picture, backed by producer Jerry Lydecker. Jessica is furious to see how her book is being butchered by Lydecker and his crew. She heads out to Hollywood to confront Lydecker, but things take a turn when Lydecker is found dead on stage. Jessica ends up being the prime suspect in the murder, but luckily the officer in charge of the investigation believes she's too smart to be the killer and sets her up to find the real murderer.

Sunday, November 4th, 1984

5: It's A Dog's Life

While visiting her cousin at Langley Manor, a country estate in the South, a man dies during a fox-hunt under strang circumstances, and Jessica tries to find out what really happened.

Sunday, November 18th, 1984

6: Lovers and Other Killers

While in Seattle lecturing at the university, Jessica is convinced that the young man she hired as her secretary is not a killer.

Sunday, November 25th, 1984

7: Hit, Run and Homicide

Jessica helps a most unconventional neighbor who is accused of murdering his former partner with one of his inventions.

Sunday, December 9th, 1984

8: We're Off To Kill the Wizard

Jessica is asked to help solve the "impossible" murder of a wealthy, and much disliked, amusement park owner.

Sunday, December 16th, 1984

9: Death Takes a Curtain Call

While attending a special ballet performance, Jessica helps solve the backstage murder of a young dancer by a defecting ballerina.

Sunday, December 30th, 1984

10: Death Casts A Spell

Jessica's deductive abilities are in demand when a flamboyant hypnotist turns up dead, behind locked doors, in front of an audience of journalists whom he had put into a trance.

Sunday, January 6th, 1985

11: Capitol Offense

Jessica is assigned to fill the empty seat of a deceased congressman for a brief period of time and finds a great deal of political game-playing in Washington.

Sunday, January 13th, 1985

12: Broadway Malady

Broadway legend Rita Bristol and her daughter star in a musical produced by her son, not knowing that murder is lurking in the wings.

Sunday, February 3rd, 1985

13: Murder to a Jazz Beat

While in New Orleans, Jessica must solve the mysterious murder of a famous musician who died while performing onstage.

Sunday, February 10th, 1985

14: My Johnny Lies Over The Ocean

Jessica's niece is terrorized on a cruise intended to take her mind off her husband's recent death...or is he dead?

Sunday, February 17th, 1985

15: Paint Me A Murder

The life of a famous artist is threatened on what would be otherwise an idyllic Mediterranean island.

Sunday, February 24th, 1985

16: Tough Guys Don't Die

Jessica meets Harry McGraw and they figure out which one of three cases may contain the motive for the death of a private detective. One dates back 25 years.

Sunday, March 3rd, 1985

17: Sudden Death

Jessica suddenly must learn all about football when she inherits an interest in a professional team.

Sunday, March 10th, 1985

18: Footnote to Murder

An unpublished manuscript is stolen and its author murdered during an awards convention.

Sunday, March 17th, 1985

19: Murder Takes the Bus

Bus trips are not always as relaxing as they should be. In this case, one passenger had a one-way ticket.

Sunday, March 31st, 1985

20: Armed Response

Over Jessica's protests, she is taken to a hospital after a minor accident in the airport.

Sunday, April 7th, 1985

21: Murder at the Oasis

An unpopular show-business personality discovers that elaborate security systems are no guarantee of safety.

Sunday, April 21st, 1985

22: Funeral at Fifty-mile

A Wyoming rancher leaves all to an ill-fated stranger, to the disgust of his disinherited daughter.
Season 2
Sunday, September 29th, 1985

1: Widow, Weep for Me

Jessica's vacation at a Caribbean resort is not solely for pleasure, but to investigate a friend's murder.

Sunday, October 6th, 1985

2: Joshua Peabody Died Here ... Possibly

Plans to build a new hotel in Cabot Cove are put on hold when diggers discover an old skeleton that had been buried deeply that many of the townspeople believe to be the remains of Joshua Peabody. Not everyone is thus inclined though, and many people believe it's just a random dead body. But when Jessica and Amos head back to the dig site, they find there's another body there! Jessica not only has to find out who killed Wheatley, she has to help an old friend when his past comes back to haunt him.

Sunday, October 13th, 1985

3: Murder in the Afternoon

While filming a soap opera in which Mrs. Fletcher's niece plays a part, a 'pretend' victim is really dead.

Sunday, October 20th, 1985

4: School for Scandal

When Jessica is offered an honorary degree from Crenshaw University, she has no idea she's about to become embroiled in a murder. After the boyfriend of (in)famous writer Daphne Clover is found murdered, Jessica agrees to assist the chief of police, who has never had a murder case before, find out who the killer is. She soon has more on her plate than she bargained for when first Daphne's mother confesses, then Daphne herself confesses. Jessica realises the two women are simply trying to protect each other, and begins to look at the faculty at the university.

Sunday, October 27th, 1985

5: Sing a Song of Murder

When cousin Emma's life is threatened, she plays dead and Jessica is summoned to London as the heir to the estate.

Sunday, November 3rd, 1985

6: Reflections of the Mind

Jessica decides to pay a visit to her long-time friend Francesca, only to learn that Francesca, who is now married to a much younger man, is convinced that she is being haunted by the ghost of her first husband, Ross. When her new husband, Scott, turns up dead, the investigation reveals that he had been poisoned, and suspicion turns to Francesca. Jessica, however, is determined to prove that her friend did not commit the crime, and begins looking into the mysterious re-appearances of her dead husband.

Sunday, November 10th, 1985

7: A Lady in the Lake

While spending time at a lake, Jessica sees what appears to be a struggle and a woman falling from a boat into the lake.

Sunday, November 24th, 1985

8: Dead Heat

Jessica goes to the races to watch her niece ride the winning horse. Then the horse's owner is murdered after a dispute.

Sunday, December 1st, 1985

9: Jessica Behind Bars

Doing public service, Jessica becomes a hostage in a prison riot caused by anger in the handling of the doctor's murder.

Sunday, December 15th, 1985

10: Sticks and Stones

After a woman is electrocuted in her bath, Cabot Cove is flooded with poison pen letters.

Sunday, December 29th, 1985

11: Murder Digs Deep

An archaeological dig at the site of Coronado's City of Gold does not please everyone and a new corpse is dug up.

Sunday, January 5th, 1986

12: Murder By Appointment Only

One of Jessica's former students is murdered and she takes a personal interest in the investigation.

Sunday, January 12th, 1986

13: Trial by Error

It's a bad day for the jurors when Jessica is the foreperson of the jury hearing the case of a man claiming self-defense in the death of an enraged husband.

Sunday, January 19th, 1986

14: Keep the Home Fries Burning

Jessica, Seth and Amos try out a new tourist-oriented restaurant, and murder interrupts their meal.

Sunday, February 9th, 1986

15: Powder Keg

After their car breaks down after dinner with the governor, Jessica and her friend Ames Caufield find themselves in a small southern town just in time for local bad boy Ed Bonner to be found dead, and young Matt Burns, the son of a former student of Ames', ends up accused of the murder. At the behest of Linda Bonner, the victim's sister who happens to care deeply about the accused, Jessica takes a look into the murder, but hatred runs deep in this town and it's pure luck (and Andy Crane) that leads Jessica and Ames to the right answer.

Sunday, February 16th, 1986

16: Murder in the Electric Cathedral

Jessica must find the murderer of her close friend whose will is in contention between family and a popular evangelist.

Sunday, February 23rd, 1986

17: One Good Bid Deserves a Murder

A red hot diary of a sex symbol is to be auctioned and some of the bidders are ready to shed blood.

Sunday, March 9th, 1986

18: If A Body Meet A Body

Investigation of a claim that the deceased was murdered leads the police to discover that the wrong body is in the coffin.

Sunday, March 30th, 1986

19: Christopher Bundy -- Died On Sunday

Jessica and Grady head to the home of publisher Christopher Bundy, whose publishing company owns the rights to Jessica's first short story. Jessica is quite upset, as Bundy's magazine is known for it's racy pictures of young women. While there, Jessica is pleased to run into an old acquaintance, Chester Harrison, and when Harrison is accused of murdering Christopher Bundy, Jessica vows to prove his innocence but runs into trouble when the family isn't interested in having their own skeletons dragged out of the closet.

Sunday, April 6th, 1986

20: Menace, Anyone?

Who was the intended victim when a tennis star is blown up in his girl friend's car?

Sunday, April 13th, 1986

21: The Perfect Foil

At the request of aunt Mildred, Jessica agrees to stop by New Orleans to check on cousin Cal while on her way to Houston. No sooner does Jessica get to New Orleans then she is tossed into a Mardi Gras party where the host ends up dead, and Cal is accused of the crime. While attempting to clear Cal's name and reputation, Jessica delves into the world of cheating poker players, cheating girlfriends and vengefilled police officers while trying to convince a local lieutenant that Cal is not capable of murder.

Sunday, May 18th, 1986

22: If the Frame Fits

After Julia Marcus Granger is found murdered during what seems to have been an apparent art theft, suspicion turns to her husband Donald, who, as a result, also ends up being suspected in a recent rash of art thefts where there were no fatalities. Julia's sister Sabrina is convinced that Donald didn't do it and begs Jessica for help. While looking into Julia's murder, Jessica realises that she has two completely different criminals on her hands, and someone tampered with the scene of Julia's murder to make it look like something else.
Season 3
Sunday, September 28th, 1986

1: Death Stalks the Big Top (1)

After Jessica's great-niece Carol receives a wedding gift of a silver leprechaun, she confides in Jessica that it was the one gift her grandfather had always promised her. Years earlier Neil was presumed dead in a boating accident, but his body was never found. Jessica agrees to search for Neil, and her search leads her to the Carmody circus, and a roustabout named Carl Schum, who she soon realises is Neil. Unfortunately, when a body is found on the grounds, Neil is the primary suspect, even though everyone had good reason to want Hank Sutter dead.

Sunday, October 5th, 1986

2: Death Stalks the Big Top (2)

Despite Neil's confession to Hank Sutter's murder, Jessica is convinced that he didn't do it, and soon Neil confesses that he only said he did to protect young Charlie McCallum after finding his baseball bat at the scene. When rival circus owner Harry Kingman is found dead in his motel room, Jessica realises that the connection isn't Hank Sutter, but rather the Kingman circus, where many of the employees used to work. Unfortunately, she's up against an arrogant mayor who fancies himself a cop, and a circus full of people who aren't too helpful.

Sunday, October 12th, 1986

3: Unfinished Business

A retired policeman decides to re-examine an old case he never solved in which Seth was a strong suspect.

Sunday, October 19th, 1986

4: One White Rose for Death

Attending a concert in Washington, D.C., Jessica gets involved with two East German defectors and a murder.

Sunday, November 2nd, 1986

5: Corned Beef And Carnage

An adman handling the account of a fast-food chain is murdered and Jessica smells something funny.

Sunday, November 9th, 1986

6: Dead Man's Gold

While diving for sunken treasure near Cabot Cove, a young woman is murdered.

Sunday, November 16th, 1986

7: Deadline for Murder

A veteran reporter, who suffered a heart attack, says his best medicine would be the removal of his publisher who has turned a good paper into a yellow rag.

Sunday, November 23rd, 1986

8: Magnum On Ice (2)

Jessica offers to help Thomas Magnum, who has been accused of killing a hitman with an unknown target.

Sunday, December 7th, 1986

9: Obituary for a Dead Anchor

Jessica reluctantly agrees to do an interview for an old friend, Paula Roman, but is surprised when Kevin Keats, a journalist who had been doing a series of stories on an art dealer who was really a drug dealer, shows up to do the interview, complete with cameras and crew. After Kevin is presumed dead when a boat Amos chartered for him explodes, Cabot Cove explodes with press and paparazzi, and the citizens blame Jessica for all the problems it causes, demanding that she solve the mystery. Unfortunately, once Keats is revealed to be alive and well, the real question is who the true target was.

Sunday, December 14th, 1986

10: Stage Struck

The murder of the leading lady's understudy disrupts rehearsals of a play starring two previously married, but now warring, actors.

Sunday, January 4th, 1987

11: Night of the Headless Horseman

The 'headless' horseman rides again, but his costume becomes more realistic.

Sunday, January 18th, 1987

12: The Corpse Flew First Class

Theft and murder of the courier occur on board a jet bound for London.

Sunday, February 1st, 1987

13: Crossed Up

The phone wires get crossed during a storm and Jessica can't convince anyone that what she heard was real.

Sunday, February 8th, 1987

14: Murder in a Minor Key

Jessica tells the tale of a composer accused of killing the professor who plagiarized his music.

Sunday, February 15th, 1987

15: The Bottom Line Is Murder

A lying TV Consumer advocate is killed. Was it done by one of the clients whose products he maligned?

Sunday, February 22nd, 1987

16: Death Takes a Dive

Jessica inherits a boxer's contract and her old friend; Harry McGraw is accused of murdering its former owner.

Sunday, March 1st, 1987

17: Simon Says, Color Me Dead

An artist is murdered and his prized painting is missing.

Sunday, March 15th, 1987

18: No Laughing Murder

After the engagement party for the offspring of two estranged comics, someone is found dead.

Sunday, March 22nd, 1987

19: No Accounting for Murder

Grady Fletcher is in big trouble when his boss, a specialist in tax shelters, is found dead and he is the main suspect.

Sunday, April 5th, 1987

20: The Cemetery Vote

First, the reform mayor dies in an "accident" and then the mayor's father is murdered after he demands an investigation of the "accident".

Sunday, April 19th, 1987

21: The Days Dwindle Down

Thirty years ago, Sam Wilson was sent to prison for murdering his boss, Malcolm Jarvis. After finally being released, Sam goes home to his wife and now-grown son who is expecting his first child with his wife, Terry. At Georgia Jarvis' request, Jessica looks into the crime, and through flashbacks, Sam remembers when Jarvis had offered him $10,000 to make his suicide look like murder. While Jessica believes that Sam is innocent, she doesn't believe it was suicide, and asks Sam's son Rod, a police officer, to lend a hand.

Sunday, May 10th, 1987

22: Murder, She Spoke

During a short black-out in the studio where Jessica is recording a book for the blind, the studio co-owner is murdered.
Season 4
Sunday, September 20th, 1987

1: A Fashionable Way to Die

Ooh la la! Jessica travels to gay Paris to spend some time with an old friend... and finds herself entangled in a case involving fashion, finance and murder.

Sunday, September 27th, 1987

2: When Thieves Fall Out

A walk down memory lane is anything but pleasant for Jessica when she re-examines a 20 year-old case involving her close friends and former students.

Sunday, October 4th, 1987

3: Witness for the Defense

Jessica goes to Quebec to testify at the trial of a friend who is accused of killing his wife and burning his house.

Sunday, October 11th, 1987

4: Old Habits Die Hard

A terminally ill nun seems to have committed suicide which would be an unacceptable sin.

Sunday, October 25th, 1987

5: The Way To Dusty Death

After the 'accidental' death of a tycoon, his associates battle for position to succeed him.

Sunday, November 1st, 1987

6: It Runs In The Family

Cousin Emma in London has a new problem when someone serves her lover poisoned herring.

Sunday, November 8th, 1987

7: If It's Thursday, It Must Be Beverly

When Deputy Martin becomes a widower by murder, the investigation turns up some surprising activity.

Sunday, November 15th, 1987

8: Steal Me a Story

The special effects used by a TV producer are a real bomb.

Sunday, November 22nd, 1987

9: Trouble in Eden

Hostility and other surprises await Jessica in a town where she's posing as her friend to investigate the rumoured murder of the friend's sister.

Sunday, November 29th, 1987

10: Indian Giver

A resident of Cabot Cove threatens the Native American who claims to own the land, and later is found dead.

Sunday, December 13th, 1987

11: Doom with a View

Grady gets into a spot again when he is found with the body of woman known from college days and now had been dating a frat brother who was married.

Sunday, January 3rd, 1988

12: Who Threw the Barbitals in Mrs. Fletcher's Chowder?

Somebody laced Mrs. Fletcher's chowder and Amos' brutish brother-in-law was in for the long sleep.

Sunday, January 24th, 1988

13: Harbinger of Death

Jessica is thrilled to be visiting her niece Carrie and her husband Leonard, an astronomer dreaming of seeing a long-lost comet, but when Carrie's ex-boyfriend Drake Eaton is murdered in the home she's been staying in, Jessica has to prove not only her niece but also her husband innocent of murder.

Sunday, February 7th, 1988

14: Curse of the Daanau

Seth's family is touched by an ancient curse attached to the history of a ruby.

Sunday, February 14th, 1988

15: Mourning Among the Wisterias

Jessica visits her old friend Eugene McClendon, who soon stands accused of the murder of an old friend, Jonathan Keeler. While helping clear Eugene's name, Jessica learns that her friend believes he is dying, and is surprised when he asks her to marry him so that she can look after his affairs once he's gone. Jessica agrees, but only so that they can expose Jonathan's true killer.

Sunday, February 21st, 1988

16: Murder Through the Looking Glass

Jessica gets herself into a mess of trouble after overhearing the dying words of a professional hitman. When she investigates the murder of Adam Cosgrove, she soon discovers that no one seems to want to admit he's missing, let alone dead. With the help of a prickly police sergeant and a priest who isn't quite what he seems, Jessica discovers that the man who was killed was in charge of leading a top-secret government mission to protect a foreign diplomat, and that someone in the safehouse has gone to the other side.

Sunday, February 28th, 1988

17: A Very Good Year for Murder

The Gambini family gathers to celebrate the 75th birthday of the patriarch and a murder.

Sunday, March 13th, 1988

18: Benedict Arnold Slipped Here

Someone wants the old historic house enough to kill for it and its supposed hidden treasure AND Jessica is executor of the late owner's will.

Sunday, March 27th, 1988

19: Just Another Fish Story

Somebody put the maitre d' on ice. Jessica wonders if she has made a bad investment.

Sunday, April 10th, 1988

20: Showdown in Saskatchewan

Arson is intended to remove the Rodeo doctor and his patient permanently.

Sunday, May 1st, 1988

21: Deadpan

Two critics take opposite views of a play based on one of Jessica's novels, 'Mainly Murder'. One is suspected of the murder of the other.

Sunday, May 8th, 1988

22: The Body Politic

The suicide of a campaign manager who is suspected of having an affair with a married woman excites the press.
Season 5
Sunday, October 23rd, 1988

1: J.B. As in Jailbird

A colossal mix-up puts Jessica in jail as a suspect in a murder only she witnessed. British agent Hagarty returns.

Sunday, November 6th, 1988

3: Mr. Penroy's Vacation

The sisters used a new type of fertilizer to make their chrysanthemums best of show.

Sunday, November 13th, 1988

4: Snow White, Blood Red

A blizzard interrupts a skiing vacation and traps everyone, including a killer.

Sunday, November 20th, 1988

5: Coal Miner's Slaughter

The coal miner's daughter thinks the mine owner is responsible for her father's death and someone takes action.

Sunday, November 27th, 1988

6: Wearing of the Green

A Fletcher novel is the entree to a legendary actress who is a hermit refusing to meet anyone. The occasion is the theft of a famous tiara.

Wednesday, November 30th, 1988

2: A Little Night Work

A senatorial hopeful is murdered and his wife's necklace stolen.

Sunday, December 18th, 1988

7: The Last Flight of the Dixie Damsel

The airplane her late husband bailed out of in 1952 has finally been found -- with a body inside.

Sunday, January 1st, 1989

8: Prediction: Murder

A psychic's predictions have come true, convincing a rancher's daughter that the next one, a fatal fire, will happen.

Sunday, January 8th, 1989

9: Something Borrowed, Someone Blue

Grady's wedding seems doomed when someone does in the persnickety housekeeper.

Sunday, January 15th, 1989

10: Weave a Tangled Web

Things look bad when a married woman's keys are found by the body in a motel room and she can't explain why.

Sunday, February 5th, 1989

11: The Search for Peter Kerry

A long missing heir turns up and trouble ensues.

Sunday, February 12th, 1989

12: Smooth Operators

When a drunk is found dead in the alley, it raises a lot of questions. He was well dressed (but only one shoe) and had no id or money--a robbery or something else?

Sunday, February 19th, 1989

13: Fire Burn, Cauldron Bubble

A very attractive young witch appears in Cabot Cove making some residents wonder if she really died a century or so ago.

Sunday, February 26th, 1989

14: From Russia ... With Blood

A purse snatcher gets Jessica in big trouble in Moscow. What they found in her purse shouldn't have been there.

Sunday, March 12th, 1989

15: Alma Murder

An old English professor is caught red-handed over a young girl's body and insists he did it, but a young man later confesses. Whodunit?

Sunday, April 2nd, 1989

16: Truck Stop

Walter tells his story by way of black and white flashbacks which makes an interesting change from the usual. He has made a tape of the events that ended with his murder and we see the events unfold.

Sunday, April 9th, 1989

17: The Sins of Castle Cove

A red hot novel, written by a former Fletcher student, seems to expose the small town's secrets and inspires murder. Julie Adams, Gloria DeHaven, Kathryn Grayson and Ruth Roman appear again as the local gossips.

Sunday, April 16th, 1989

18: Trevor Hudson's Legacy

A small town editor in Montana threatens to claim in public that he is the real author of a dead man's manuscript.

Sunday, April 30th, 1989

19: Double Exposure

In a strange case, Jessica bumps into an old friend who is supposed to be dead. His widow insists he is dead and Jessica hires Harry McGraw to investigate.

Sunday, May 7th, 1989

20: Three Strikes, You're Out

A surprised burglar is blamed for the death of the team's pre-game TV Host.

Sunday, May 14th, 1989

21: Mirror, Mirror, On the Wall (1)

Jessica's old rival, Eudora, shows up with a smile and a gift, but everyone knows she is up to no good.

Sunday, May 21st, 1989

22: Mirror, Mirror, On the Wall (2)

Eudora admits she stole Jessica's notes, but denies poisoning the apples she brought or murdering the detective who was following her.
Season 6
Sunday, September 24th, 1989

1: Appointment in Athens

Jessica's old friend, Michael Hagarty, persuades her to play a part in his scheme to free a fellow agent from captivity.

Sunday, October 1st, 1989

2: Seal of the Confessional

A parishioner's confession to a priest is confidential and nothing will make him break his oath.

Sunday, October 8th, 1989

3: The Grand Old Lady

When a famous mystery writer dies, Jessica recalls a 1947 case that the writer was personally involved in.

Sunday, October 15th, 1989

4: The Error of Her Ways

When the wife of a developer is accused of killing her husband and commits suicide, it leaves the whereabouts of his embezzled millions a mystery.

Sunday, October 29th, 1989

5: Jack and Bill

A former athlete cares for a friend's dog and, after his friend is murdered, finds the dog is a target.

Sunday, November 5th, 1989

6: Dead Letter

An unsent letter turns up in an old bureau bought at a rummage sale the same day arson occurs in a furniture store. Are these events connected?

Sunday, November 12th, 1989

7: Night of the Tarantula

A voodoo curse of death caused by the marriage of a plantation heir to the wrong person, sets off a string of events in Jamaica.

Sunday, November 19th, 1989

8: When the Fat Lady Sings

The backstage activities are more exciting than the opera as a famous tenor suffers a heart attack after a shooting.

Sunday, November 26th, 1989

9: Test of Wills

A wealthy lumberman invites Jessica to his island retreat to discover which of his relatives is trying to kill him.

Sunday, December 3rd, 1989

10: Class Act

A homicide detective is farmed out to teach a class. His opening speech reduces his class to two. Together they work on a special 'closed' case as their term project.

Sunday, December 17th, 1989

11: Town Father

The town gets a shock when bachelor Mayor Sam is confronted on the speaker's platform by a young woman claiming he is the father of her five children. Julie Adams, Gloria De Haven, Kathryn Grayson and Ruth Roman return as gossips Eve, Phyllis, Idal and Loretta.

Sunday, January 7th, 1990

12: Goodbye Charlie

Three sets of people try to claim the body found on the railroad track--a nephew, a daughter and a wife. Jessica narrates this story.

Sunday, January 21st, 1990

13: If the Shoe Fits

A single mother is accused of killing the landlord that is always harassing her.

Sunday, February 4th, 1990

14: How To Make a Killing Without Really Trying

Jessica is trying to learn to invest, but this wasn't the best day for it.

Sunday, February 11th, 1990

15: The Fixer-Upper

Jessica's niece, who is a real estate broker, arrives at the mansion and finds a body instead of a buyer.

Sunday, February 25th, 1990

16: The Big Show of 1965

Twenty five years after a show in which a stabbing occurred, the cast is reunited and a mystery woman reappears, seeming to accuse Barry.

Sunday, March 4th, 1990

17: Murder -- According to Maggie

The producer of a police drama investigates the murder of a programmer who differed with her.

Sunday, March 25th, 1990

18: O'Malley's Luck

An Irish detective does not believe the death of a real estate mogul was suicide.

Sunday, April 8th, 1990

19: Always a Thief

Insurance investigator Dennis Stanton, who uses his skills as an ex-thief to solve crimes, returns to investigate a theft and two murders.

Sunday, April 29th, 1990

20: Shear Madness

Jessica's cousin is left waiting at the church when her fiancée is murdered in a similar fashion to a murder 15 years ago for which her brother was blamed.

Wednesday, May 9th, 1990

21: The Szechuan Dragon

Grady and his pregnant wife are tending Jessica's house in her absence when an old seaman is killed in her front room.

Sunday, May 20th, 1990

22: The Sicilian Encounter

Michael Hagarty is involved in a case in Sicily which has many twists and turns including the Mafia.
Season 7
Sunday, September 16th, 1990

1: Trials & Tribulations

Jessica is blamed for the death of an escapee who was wrongly convicted.

Sunday, September 23rd, 1990

2: Deadly Misunderstanding

A young reporter is persuaded to help a typist alter the evidence and move her husband's body.

Sunday, September 30th, 1990

3: See You in Court, Baby

Jessica introduces this story of a lawyer with many enemies who is the victim and Dennis who must investigate.

Sunday, October 28th, 1990

4: Hannigan's Wake

A journalist died before finishing his book trying to show a man was unjustly convicted of murder 16 years ago. Jessica is asked to use his notes to finish his book.

Sunday, November 4th, 1990

5: The Family Jewels

A wealthy woman's passion for jewellery, not always hers, and her involvement with the chauffeur might be connected

Sunday, November 11th, 1990

6: A Body to Die For

Eve is appalled to find the body of a friend of the local gym owner in her bedroom, but at a loss to explain it.

Sunday, November 18th, 1990

7: The Return of Preston Giles

This time it is the company controller that seems to have been the victim of the previously convicted publisher.

Sunday, November 25th, 1990

8: The Great Twain Robbery

Proving a burnt Mark Twain manuscript is a fake is the reason for a book expert's murder.

Sunday, December 2nd, 1990

9: Ballad for a Blue Lady

Jimmy Dean plays a country-music star who's the victim in this story.

Sunday, December 16th, 1990

10: Murder in F Sharp

Jessica plays a tape sent to her by Dennis. Bad luck follows a famous concert pianist as he burns his hands and then loses his wife.

Sunday, January 6th, 1991

11: Family Doctor

In Boston, Jessica and Seth are captured by the angry son of one of Seth's patients who didn't survive.

Sunday, January 20th, 1991

12: Suspicion of Murder

Dennis is suspected in the murder of the husband of an old flame with whom he has been spending some time.

Sunday, February 3rd, 1991

13: Moving Violation

An influential father cuts no ice with Sheriff Metzger.

Sunday, February 10th, 1991

14: Who Killed J.B. Fletcher?

A snoopy fan in Texas impersonates Jessica when she starts investigating a potential dog show scandal and Jessica is reported dead.

Sunday, February 17th, 1991

15: The Taxman Cometh

The owner of Edna's Pies near St. Louis, is accused of skimping on her IRS payments. She in turn blames her ex-husband who, consequently, is found murdered.

Sunday, February 24th, 1991

16: From the Horse's Mouth

An argument over stud fees ends in murder.

Sunday, March 10th, 1991

17: The Prodigal Father

A bank robber, long thought dead, returns to see his daughter and face the wrath of the townspeople.

Sunday, March 17th, 1991

18: Where Have You Gone, Billy Boy?

A locked room mystery with the missing ventriloquist's dummy found with the Club owner's corpse.

Sunday, April 7th, 1991

19: Thursday's Child

A woman turns up claiming that Jessica's late husband was the father of her child and he is in deep trouble involving fraud in his construction company and murder.

Sunday, April 28th, 1991

20: Murder, Plain & Simple

When Jessica visits the Amish to buy a quilt, she finds they are not immune to murder.

Sunday, May 5th, 1991

21: Tainted Lady

The owner of a diner is accused of using too much 'spice' in the food, when someone finds arsenic.

Sunday, May 12th, 1991

22: The Skinny According to Nick Cullhane

The brewery family is angry when they find out the writer acting as spokesperson for them has written an expose.
Season 8
Sunday, September 15th, 1991

1: Bite the Big Apple

Jessica heads off to New York to begin teaching and has difficulty finding an apartment. She finally gets one that she likes, only to learn that a murder recently took place in the apartment complex and that someone desperately wants something that is inside her apartment. She's relieved when Seth comes to New York to check up on her, and enlists his help in cracking the case.

Sunday, September 22nd, 1991

2: Night Fears

Former policeman Wallace Evans, now a professor, challenges Jessica to a race to solve a series of muggings on campus, and the muggings soon escalate to murder.

Sunday, September 29th, 1991

3: Unauthorized Obituary

After Jane Dawson informs Jessica of her plans to write an unauthorized biography on her good friend Ellen Lombard, Ellen's husband Arthur comes under suspicion when Jane's sister and husband find her dead body electrocuted after a T.V. was dropped in her hot tub, and Arthur is seen leaving the house.

Sunday, October 6th, 1991

4: Thicker Than Water

When his younger brother Wayne, the family's black sheep, becomes chief suspect in the murder of his employer, Sherrif Metzger relies on Jessica to help him keep his perspective about the case.

Sunday, November 3rd, 1991

5: Lines of Excellence

Teaching a computer class seems tame, but not when Jessica is one of the students.

Sunday, November 10th, 1991

6: Judge Not

The death of a rhythm and blues legend and subsequent murder of his bass player reopen the 20-year-old unsolved murder of the musician's wife.

Sunday, November 17th, 1991

7: Terminal Connection

Evidence points to the battered wife of a powerful businessman as his killer, but Jessica establishes that there is a ling list of suspects who wished him dead.

Sunday, November 24th, 1991

8: A Killing in Vegas

Jessica stakes her life on slim odds when she investigates a murder.

Sunday, December 1st, 1991

9: The Committee

The governing committee of an exclusive men's club commissions Jessica to identify a rogue member's killer--who likely serves on the committee.

Sunday, December 15th, 1991

10: The List of Yuri Lermentov

Chance possession of a secret intelligence document lands Jessica in the center of an international web of intrigue and murder.

Sunday, January 5th, 1992

11: Danse Diabolique

When a beautiful ballerina dies during her preniere performance in a new ballet, Jessica is convinced it is murder.

Sunday, January 12th, 1992

12: The Witch's Curse

The thespians of Cabot Cove put on a play about a 17th century woman who cursed the town before she was executed as a witch.

Sunday, January 19th, 1992

13: Incident in Lot 7

The Bates House of the movie, Psycho, is to be the setting of Jessica's book in the film made at Universal Studios.

Sunday, February 2nd, 1992

14: The Monte Carlo Murders

Jessica is brought into the case of a murdered financier and the theft of his wife's diamonds in Monaco.

Sunday, March 1st, 1992

15: Tinker, Tailor, Liar, Thief

No one wants to believe that Jessica found a body in her hotel suite in London and they don't want her to believe it, either.

Sunday, March 8th, 1992

16: Ever After

A real life soap opera involves a soap star, her co-star, and the victim--her millionaire husband.

Sunday, March 15th, 1992

17: To the Last Will I Grapple With Thee

All of Jessica's intuitive and deductive skills are called into play when she sets out to clear a university colleague of a murder charge.

Sunday, April 5th, 1992

18: Programmed for Murder

There is something strange about a software expert's sudden death from bleeding ulcers that just doesn't compute.

Sunday, April 26th, 1992

19: Day of the Dead

The theft of a priceless artifact from Mexico City museum leads Jessica into a labyrinth of clues, where murder is the fact behind the Mask of Montezuma.

Sunday, May 3rd, 1992

20: Angel of Death

While Jessica is in Carmel, California, consoling a well-known playwright haunted by his wife's suicide, another family member is murdered.

Sunday, May 10th, 1992

21: Badge of Honor

Jessica intervenes when a long-lost Army buddy of her friend Seth is accused of murder.

Sunday, May 17th, 1992

22: Murder On Madison Avenue

Jessica plays a real-life version of her own murder mystery board-game when the toy company she's working with becomes the scene of the crime.
Season 9
Sunday, September 20th, 1992

1: Murder in Milan

During the Milan Film Festival, famous film producer Catherine Wayne is murdered.

Sunday, September 27th, 1992

2: Family Secrets

Jessica's former student, a reporter, returns to Cabot Cove with new evidence on a 30-year-old scandal involving two of the founding families.

Sunday, October 4th, 1992

3: The Mole

Jessica is mistaken for someone else and kidnapped at the airport. When the woman she is mistaken for is killed, Jessica finds the murderer.

Sunday, November 1st, 1992

4: The Wind Around the Tower

While they are visitors at an estate in Ireland, Jessica and friend Seas are convinced that their host's demise is not from natural causes.

Sunday, November 15th, 1992

5: The Dead File

Jessica is appalled when, upon returning to New York City, she finds herself caricatured as a fox in a politically satirical comic strip with libelous dialogue.

Sunday, November 22nd, 1992

6: Night of the Coyote

The legend of a stage coach robber's hidden treasure leads to the murder of an old mining town entrepreneur.

Sunday, November 29th, 1992

7: Sugar & Spice, Malice & Vice

Agent Michael Hagarty is arrested for the murder of his estranged daughter's crooked fiancee.

Sunday, December 6th, 1992

8: The Classic Murder

After a tycoon disappears, a psychic divines that the has been murdered--then she is found dead!

Sunday, December 13th, 1992

9: A Christmas Secret

The return of a Gulf War veteran and his reunion with his fiancee is marred by his big secret.

Sunday, January 3rd, 1993

10: The Sound of Murder

The last sound the producer hears is not from a record.

Sunday, January 10th, 1993

11: Final Curtain

The personal manager of a 'resting' actor dies just as his client returns to the stage.

Sunday, January 17th, 1993

12: Double Jeopardy

The confessional is the site of the last rites as an estranged father seeks absolution from his priest son.

Sunday, February 7th, 1993

13: Dead Eye

Are the disappearance of a private eye in 1963 and the Kennedy assassination of the same year connected?

Sunday, February 14th, 1993

14: Killer Radio

The prospective owner of a radio station in the prairies is killed before the sale goes through.

Sunday, February 21st, 1993

15: The Petrified Florist

Was a Beverly Hills florist killed because he was supplying more than flowers for gossip magazine editors?

Sunday, February 28th, 1993

16: Threshold of Fear

A recluse is terrified when the killer she sees in her dreams tries to see her in real life.

Sunday, March 7th, 1993

17: The Big Kill

The town is concerned when a local fisherman dies, but concern turns to confusion when a second body is discovered aboard a fishing boat. Both men died from carbon monoxide poisoning, but seem to have no connection until the fisherman's daughter receives her father's logbook and nautical charts in the mail.

Sunday, March 21st, 1993

18: Dead to Rights

Jessica knows her former researcher is a congenital liar, so why should she believe her now?

Sunday, April 4th, 1993

19: Lone Witness

A delivery boy says he was only a witness when he is found kneeling beside the victim.

Sunday, May 2nd, 1993

20: Ship of Thieves

A pleasant cruise is marred by the discovery that there are thieves on board and possibly a murderer.

Sunday, May 9th, 1993

21: The Survivor

Jessica's computer tech becomes an inadvertent target when she dates an undercover cop, whom she has just met.

Sunday, May 16th, 1993

22: Love's Deadly Desire

The death of a novelist's assistant seemed to be a case of mistaken identity.
Season 10
not specified

22: Amsterdam Kill

Bonus Episode on Season 10 DVD

Sunday, September 12th, 1993

1: A Death in Hong Kong

A trader working on a merger dies at a Chinese banquet in Hong Kong.

Sunday, September 26th, 1993

2: For Whom the Ball Tolls

One of the partners trying to raze a Brownstone where Hemmingway once wrote is erased--permanently.

Sunday, October 3rd, 1993

3: The Legacy of Borbey House

A new Victorian house owner is killed in the manner befitting a vampire -- a wooden stake in his chest.

Sunday, October 24th, 1993

4: The Phantom Killer

A media tycoon may have been killed by a literary agent who seems as substantial as smoke.

Sunday, October 31st, 1993

5: A Virtual Murder

Jessica is fascinated by a demo of a VR game based on her book, but, while playing it, she thinks she sees a real murder.

Sunday, November 7th, 1993

6: Bloodlines

A racehorse trainer is murdered as he is on his way to expose a racing fraud and there is some friction concerning his daughter's permission to ride in the race.

Sunday, November 21st, 1993

7: A Killing in Cork

An American nephew, out to get the family business, gets a different kind and the Irish widow's son is suspected.

Sunday, November 28th, 1993

8: Love and Hate in Cabot Cove

There are three suspects in the murder of a crooked deputy: a CPA, an illegal casino owner and his daughter's jilted lover.

Sunday, December 5th, 1993

9: Murder at a Discount

A man thinks he should get royalties from a book based on his case, written by Jessica.

Sunday, December 19th, 1993

10: Murder in White

A producer staging an adaptation of one of Jessica's novels finds no joy in London.

Sunday, January 2nd, 1994

11: Northern Explosion

In Canada, a land war breaks out between Native Americans and a mining company.

Sunday, January 9th, 1994

12: Proof In The Pudding

When the chef of a restaurant who recently had over half his stock bought up by a well-known mobster dies, suspicion turns to Jessica's young friend Lorna Thompson, but when the mobster himself dies, Jessica realises there is more than meets the eye to this case.

Sunday, January 16th, 1994

13: Portrait of Death

A piece of sculpture does double duty as a murder weapon.

Sunday, January 23rd, 1994

14: Deadly Assets

A mobster is upset when he learns that a petty thief has found an unexpected $900,000.

Sunday, February 6th, 1994

15: Murder on the Thirtieth Floor

Jessica is shocked to learn that her editor has taken a flying leap from his high-rise office.

Sunday, March 6th, 1994

16: Time to Die

A step-father may have been eliminated by his step-son, a graffiti artist.

Sunday, March 13th, 1994

17: The Dying Game

An old established store has closed for the last time and its accountant won't have to find another job.

Sunday, March 27th, 1994

18: The Trouble with Seth

Seth vanishes and every one is sure there was foul play.

Sunday, May 1st, 1994

19: Roadkill

A truck hijacker comes to the end of the road.

Sunday, May 15th, 1994

20: A Murderous Muse

The strict mentor of a piano prodigy is found dead.

Sunday, May 22nd, 1994

21: Wheel of Death

It is no sleight of hand when the crooked carnival magician is murdered.
Season 11
Sunday, September 25th, 1994

1: A Nest of Vipers

When Jessica spends some time at a zoo researching her latest novel, she soon gets drawn into a case of murder when the body of Mark Atwater, the fiancé of one of the zoo workers, is found murdered (death by snake venom), and another employee is charged with his murder. In the course of her investigation, she soon learns that a number of people had a motive to want Mark dead.

Sunday, October 2nd, 1994

2: Amsterdam Kill

While on a visit to Amsterdam, Jessica meets up with fellow novelist and old friend Nigel Allison. When Allison goes missing, Colin Biddle, who claims to be Allison's publishing liaison, try to convince her that nothing is wrong. Jessica soon realises that both Nigel and Colin are secret agents, and despite Colin's request for her to stay out of it, Jessica investigates Allison's disappearance and soon convinces a previously reluctant inspector that there is something terribly wrong. At the same time, Philip and Lydia de Kooning are trying to make a deal in diamonds, and when Philip turns up dead after Jessica gets a note supposedly from him, Jessica is the prime suspect in his murder.

Sunday, October 9th, 1994

3: To Kill a Legend

The discovery of an old document may make Cabot Cove rewrite its history.

Sunday, October 16th, 1994

4: Death in Hawaii

Poor Jessica can't take a vacation without finding mystery or murder. In this case, it is an election campaign gone bad.

Sunday, October 23rd, 1994

5: Dear Deadly

While Jessica prepares her book for serialization of her book in a newspaper, real trouble is brewing in the newsroom.

Sunday, November 6th, 1994

6: The Murder Channel

In a friend's apartment, Jessica and her friends are amused by and then puzzled by the strange drama unfolding on TV.

Sunday, November 13th, 1994

7: Fatal Paradise

Private investigator Charlie Garrett is in luck when Jessica is in Martinique vacationing at the same time he is accused of murdering the woman he's been trying to locate for a client.

Sunday, November 20th, 1994

8: Crimson Harvest

Jessica investigates two brutal murders at a struggling winery in Sonoma Valley.

Sunday, November 27th, 1994

9: Murder by Twos

A Cabot Cove resident is killed in Jessica's garage.

Sunday, December 4th, 1994

10: Murder of the Month Club

Murder, plagiarisim, and blackmail stalk those around Jessica on her promotional book tour.

Sunday, December 11th, 1994

11: An Egg to Die For

A book fair in Miami becomes Jessica's backdrop when she teams with a Russian detective to solve an art theft and murder.

Sunday, January 8th, 1995

12: The Scent of Murder

Jessica helps Seth solve family problems when his rich southern cousin is murdered.

Sunday, January 22nd, 1995

13: Death 'N Denial

A dear friend's involvement with the theft of a priceless Egyptian relic and a murder birng Jessica to the rescue.

Sunday, February 5th, 1995

14: Murder in High "C"

Jessica finds herself crime-solving in a highly intense world of opera while in Genoa, Italy.

Sunday, February 12th, 1995

15: Twice Dead

When a brilliant scientist fakes his own death and is then murdered, Jessica sets the record strait when the wrong man is arrested.

Sunday, February 19th, 1995

16: Film Flam

Jessica sets out to prove that the death of a young movie buff is murder.

Sunday, February 26th, 1995

17: Murder a la Mode

Parisian slave-labor sweatshops provide the setting for the crimes, and the pretentious world of fashion is where Jessica solves them.

Sunday, March 19th, 1995

18: The Dream Team

The townspeople are concerned about a massive development on their shore and it is further complicated for Jessica since the firm employs her nephew, Grady.

Sunday, April 30th, 1995

19: School for Murder

It seems that there is more than schoolboy pranks going on between a Cabot Cove prep school and its rival.

Sunday, May 7th, 1995

20: Another Killing in Cork

While Jessica is enjoying her stay at a fishing lodge in Ireland, she finds out the owner is beset by a consortium that wants to buy his land for a strip mine.

Sunday, May 14th, 1995

21: Game, Set, Murder

A domineering father forces a teenager to play beyond her desire and she suffers emotional problems.
Season 12
Thursday, September 21st, 1995

1: Nailed

Gossip is rampant in a stylish Fifth Avenue beauty salon where an expert hair-dresser is involved in several intrigues.

Thursday, September 28th, 1995

2: A Quaking in Aspen

In Aspen, Colo, Jessica's friend, Laney, seems to be the best suspect in the murder of her husband, Grant Boswell.

Thursday, October 5th, 1995

3: The Secret of Gila Junction

People in a sleepy Arizona town, are threatened by a truck- stop bandit and suspicious treasure hunters.

Thursday, October 12th, 1995

4: Big Easy Murder

Jessica travels to New Orleans to research a new novel, but gets caught up in a series of voodoo killings.

Thursday, October 19th, 1995

5: Home Care

A nurse under a cloud comes to Cabot Cove. One of her patients is Jessica's best friend Maggie.

Thursday, November 2nd, 1995

6: Nan's Ghost (1)

A spooky story set in an old Irish castle where legend has it that there is a ghost and a hidden treasure.

Thursday, November 9th, 1995

7: Nan's Ghost (2)

Jessica is trapped in the rat-infested dungeon of an ancient Irish castle, but uses her ingenuity to get rescued and find the treasure and a murderer.

Thursday, November 16th, 1995

8: Shooting in Rome

A movie set in Rome is the setting for a more than they planned while filming a J.B. Fletcher novel.

Thursday, November 23rd, 1995

9: Deadly Bidding

Jessica agrees to go to New York to bid on a manuscript purportedly by Sir Arthur Conan Doyle, and while there, she gets mixed up in the murder of a local forger who had been involved in the theft of a priceless Degas painting two years earlier when she tries to help Charlie Garrett out of a jam.

Thursday, November 30th, 1995

10: Frozen Stiff

What is the secret ingredient in the ice cream? Jessica means to find out and see that the donation for the literary foundation is paid as promised.

Thursday, December 14th, 1995

11: Unwilling Witness

Jessica is called to testify before a grand jury after a victim's last phone call was traced to her number.

Thursday, January 4th, 1996

12: Kendo Killing

Motorcycle racing in Osaka, Japan, puts a man's life in danger when he tries to wed a girl from a traditional Japanese family.

Sunday, January 7th, 1996

13: Death Goes Double Platinum

The members of an up-and-coming Latin instrumental band get an offer they can't refuse just when they are getting noticed by a more reputable company.

Thursday, January 11th, 1996

14: Murder in Tempo

A much disliked singer gets a jolt from an electric guitar during a rehearsal for a rock concert benefit in Cabot Cove.

Thursday, February 1st, 1996

15: The Dark Side of the Door

The victim of a childhood kidnapping sees more in the manuscript she is editing than coincidence would suggest.

Thursday, February 8th, 1996

16: Murder Among Friends

A TV sitcom, Buds, turns out to be less friendly than the producer hoped.

Thursday, February 15th, 1996

17: Something Foul in Flappieville

The puppets are dancing to a different tune, much to the dismay of the young designer.

Sunday, February 25th, 1996

18: Track of a Soldier

The scene is a guest lodge in the Grand Tetons. Two of the guests are hiding secrets. Who has the diamond?

Thursday, March 28th, 1996

19: Evidence of Malice

Deputy Andy bought a house with numerous defects from the victim and emerges as the chief suspect.

Thursday, April 4th, 1996

20: Southern Double-Cross

Jessica is booked for a seminar in Australia when she gets word that she may have claim to an inheritance in the area--land used for sheep grazing. The natives are not all happy with this.

Sunday, April 28th, 1996

21: Race To Death

Jessica is the honorary commodore of the World's Cup Race, featuring Kyle Kimball's Buccaneer and Ned Larkin's Free Spirit. There is much ill-will and Ned is injured, too much to skipper his craft. His daughter replaces him and then Kyle is killed. This is no way to run a regatta!

Sunday, May 5th, 1996

22: What You Don't Know Can Kill You

Seth's niece returns to Cabot Cove for her wedding only to have her groom die "accidentally" before the event.

Sunday, May 12th, 1996

23: Mrs. Parker's Revenge

Jessica somehow gets tangled in a situation involving a deadly virus and an arms deal.

Sunday, May 19th, 1996

24: Death by Demographics

In San Francisco, a radio station's new manager is trying to change their image by firing every staff member who is past a certain age and playing music for teen-agers only.