update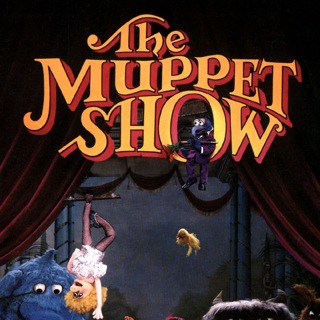 Season 0
not specified

1: Tales of the Tinkerdee

This unaired pilot, produced by Jim Henson and Jerry Juhl, was shot in Atlanta in the summer of 1962. The pilot featured Kermit the Frog, Taminella Grinderfall and King Goshposh, characters who would all reappear a few years later in the Tales From Muppetland TV specials.

Monday, January 1st, 1968

2: The Muppets on Puppets

The Muppets on Puppets aired on NET in 1968, as part of the Adventure in the Arts anthology series. In this one-hour special, Jim Henson -- with the help of Muppet character Rowlf the Dog -- explains the art of puppetry, from building to performance. Henson describes the various kinds of puppets; demonstrates how to operate a hand puppet; and provides a brief history of puppet development and performance throughout the world, beginning with the influence of the character Punch from the Punch and Judy shows of the 1800s. Jerry Juhl and Frank Oz demonstrate how other kinds of puppets work, such as the string puppet or marionette, the Javan rod puppet, the finger puppet, and the Sicilian puppet.

Friday, April 10th, 1970

3: Hey, Cinderella!

Cinderella lives with her wicked stepmother (as everyone who ever read the fairy tale knows), but what part of the story is never told is how Cinderella's fairy godmother had help from monsters, a prince pretending to be a gardener, and none other than Kermit the Frog.

Sunday, December 20th, 1970

4: The Great Santa Claus Switch

The show, narrated by Ed Sullivan, begins at the North Pole with Santa Claus and his elves getting ready for another Christmas. However, Cosmo Scam has hatched a plan to kidnap Santa and take his place. As part of the plan, Cosmo plans to abduct Santa's elves (one at a time) and replace them with his evil henchmen.

Wednesday, May 12th, 1971

5: Tales From Muppetland: The Frog Prince

Enchanted by an evil witch, a beautiful princess is forced to speak only in nonsense phrases. One day, she finds a small frog who can understand what she says. The frog claims to really be a prince, also enchanted by an evil witch. Together they must try to break their spells.

Saturday, January 1st, 1972

6: Tales from Muppetland: The Muppet Musicians of Bremen

Four mistreated farm animals seek refuge as a band of traveling musicians in this musical tale narrated by Kermit the Frog.

Wednesday, January 30th, 1974

7: Pilot - The Muppets Valentine Show

The Muppets Valentine show was the first of two pilots for The Muppet Show. Valentine aired on ABC in 1974. Though the second pilot, The Muppet Show: Sex and Violence would be a closer prototype of the series, Valentine laid the groundwork with some characters, the idea of having a guest star, appealing to both adults and children, and the format of putting on a show with "behind the scenes" mayhem.

Wednesday, March 19th, 1975

8: Pilot - The Muppet Show Sex and Violence

In this half-hour variety special, the Muppets parody the proliferation of sex and violence on television. Nigel, Sam the Eagle, and hippie guitarist Floyd prepare for a Pageant based on the Seven Deadly Sins.

Thursday, December 15th, 1977

9: Emmet Otter's Jug-Band Christmas

A poor otter family risks everything for the chance to win the cash prize of a talent contest for Christmas.

Wednesday, May 16th, 1979

10: The Muppets Go Hollywood

In this one-hour special, Kermit the Frog throws a glamorous party at the Cocoanut Grove nightclub to celebrate the premiere of the Muppets' first feature film, The Muppet Movie. Hosts Dick van Dyke and Rita Moreno interview the wide array of celebrities and Muppets who attend the event. Gary Owens serves as off-camera announcer, and appears on-screen to introduce Miss Piggy.

Friday, June 22nd, 1979

32: The Muppet Movie

Dom DeLuise persuades Kermit the Frog to pursue a career in Hollywood. On his way there he meets his future muppet crew while being chased by the desperate owner of a frog-leg restaurant!

Wednesday, December 5th, 1979

11: John Denver and the Muppets: A Christmas Together

In this beloved holiday classic, Kermit the Frog, Miss Piggy and all the Muppets join the singer for a heart-warming Christmas celebration, with traditional carols as well as lesser-known holiday songs.

Thursday, January 1st, 1981

12: Of Muppets and Men

This made-for-TV documentary treats Muppet fans to a behind-the-scenes look at the making of their favorite program, The Muppet Show. Includes interviews with creators Jim Henson, Frank Oz, and the rest of the crew of the series, as both themselves and as their Muppet characters, who share their experiences from working on the set, as well as discuss the special efforts that went into bringing each episode to life.

Wednesday, May 20th, 1981

13: The Muppets Go To the Movies

The Muppets Go to the Movies aired on ABC on May 20, 1981 to help promote The Great Muppet Caper. The special was taped between March 9 and 17, 1981. In this one-hour special, Lily Tomlin and Dudley Moore join the Muppets in a tribute to film classics. Kermit the Frog hosts the program, which begins with an all-cast rendition of "Hey a Movie!" from The Great Muppet Caper.

Friday, June 26th, 1981

33: The Great Muppet Caper

Kermit and Fozzie are newspaper reporters sent to London to interview Lady Holiday, a wealthy fashion designer whose priceless diamond necklace is stolen. Kermit meets and falls in love with her secretary, Miss Piggy. The jewel thieves strike again, and this time frame Miss Piggy. It's up to Kermit and Muppets to bring the real culprits to justice.

Friday, September 17th, 1982

14: The Fantastic Miss Piggy Show

The Fantastic Miss Piggy Show is a one-hour television special starring the glamorous Miss Piggy, which aired on ABC on September 17, 1982. Miss Piggy hosts her own variety show, with special guests John Ritter, George Hamilton, and Andy Kaufman (as "Tony Clifton"). Under the direction of Kermit the Frog, the Muppets work in the studio control room and, amidst chaos, manage to keep the show on the air. Throughout the show, a romantic triangle develops among Miss Piggy, Ritter (who is smitten with the pig) and Hamilton (who is deeply uncomfortable with the star's romantic inclinations).

Thursday, May 12th, 1983

15: Rocky Mountain Holiday with John Denver and the Muppets

John Denver takes the Muppets (tm) on a camping trip in the mountains of Colorado.

Tuesday, January 21st, 1986

16: The Muppets: A Celebration of 30 Years

For the first time in their careers, all the Muppets (except the ones that couldn't make it, like the Doozers, Gorgs and most of the Fraggles) have gathered together in one place to celebrate their thirtieth anniversary and honor the one who brought them together: Kermit the Frog (and by doing so, Jim Henson).

Wednesday, March 26th, 1986

17: The Tale of the Bunny Picnic

Bean Bunny is too small to be useful (says his brother) to help prepare for the Bunny Picnic, so he wanders off and sees a legendary persecutor of all rabbits: the farmer's dog. But nobody believes him when he tries to tell them he's seen the dog, until the dog breaks up the picnic. And it's up to Bean to come up with a plan to defeat the farmer's dog and discover the one thing the dog fears.

Saturday, December 6th, 1986

18: The Christmas Toy

When no people are around, the toys still play in the playroom. But since a toy will be frozen forever if a person catches it out of position, they have to be very careful. It's Christmas Eve, and Rugby the Tiger remembers how he was the Christmas Toy last year, and thinks he's going to be unwrapped again. And it's up to Apple the Doll, whom Rugby supplanted as favorite toy, to tell him what's in store. But Rugby won't believe her, and tries to get into the Christmas package and lets Meteora, Queen of the Asteroids loose. Unfortunately, she doesn't know she's a toy, and thinks she's landed among aliens. And it's up to Apple, Mew (the Cat's toy mouse), and the other toys to get Rugby out of the box and Meteora back in it before they're found and frozen.

Wednesday, December 16th, 1987

19: A Muppet Family Christmas

When Fozzie and the Muppet Show gang drop in unexpectedly on Fozzie's mother, she is forced to cancel her winter vacation plans and entertain them all. Soon the Sesame Street gang comes by as carolers, and then Kermit and his nephew Robin discover a Fraggle Rock hole in the basement. A snow storm blows in, stranding everyone at the house, except for Miss Piggy, who arrives just in time for all the Muppets to celebrate Christmas together.

Sunday, February 4th, 1990

20: Disneyland's 35th Anniversary

The celebrity-laden special, directed by John Landis and hosted in part by Tony Danza, focused on the changes to Disneyland over the years, as stars recalled their favorite attractions. Miss Piggy and Gonzo are prominently featured, in a story-sketch titled "Pigerella," written by Bill Prady. Piggy, recalling her first visit to Disneyland, longs to replace Cinderella (played by Debbie Carman) in the big parade. After much conniving, Piggy succeeds, after "fairy god-thing" Gonzo gets himself and the real Cinderella lost (though Gonzo seems to develop a fondness for Cinderella). Another sketch involved cast members from Cheers, including Rhea Perlman, George Wendt, Kelsey Grammer and Bebe Neuwirth; Will Smith, Ernest P. Worrell, and C-3PO also made appearances.

Sunday, May 6th, 1990

21: The Muppets at Walt Disney World

Filmed right after the merger between Disney and Jim Henson productions, the Muppet's are featured heading to the greatest place on earth, Walt Disney World. Kermit and Robin take the gang to the swamp for a vacation in Califorina. It is the annual Bug Fry and it's a journey to the roots again for Kermit and Robin. However, the rest of the cast is less than excited about being in a stinking bog. When it is mentioned that they can see the fireworks from Disney, everyone is excited and wants to go to the park instead of being at the bug fry. Kermit says the'll take a short peak and be right back. As the Muppets accidentally break into the park, security tries to round them all up as they visit all of the parks. Magic Kingdom, Epcot, and Disney/MGM. Finally, after being round back up, they get a chance to meet the one and only Mickey Mouse and show a huge musical number at the end.

Wednesday, November 21st, 1990

22: The Muppets Celebrate Jim Henson

Jim Henson's classic Muppets put on a tribute to their creator, but also ponder the question: Who was he? To help them figure that out are some of Jim's human friends, as well as some rare clips from the Henson legacy.

Thursday, December 10th, 1992

34: The Muppet Christmas Carol

A retelling of the classic Dickens tale of Ebenezer Scrooge, miser extraordinaire. He is held accountable for his dastardly ways during night-time visitations by the Ghosts of Christmas Past, Present, and future.

Wednesday, December 6th, 1995

23: Mr. Willowby's Christmas Tree

A charming tale about a family of mice living in the wealthy and eccentric Mr. Willowby's house. They decide to start the hunt for the perfect Christmas tree (namely, chopping off the top of the perfect tree Mr. Willowby has brought home). However, while they continually attempt to take their piece of tree, the top of the tree is passed around from humans to animals, each one taking just enought of the tree to make it the perfect size for them. Through this adventure, the mice see how others celebrate Christmas.

Friday, February 16th, 1996

29: Muppet Treasure Island

After telling the story of Flint's last journey to young Jim Hawkins, Billy Bones has a heart attack and dies just as Jim and his friends are attacked by pirates. The gang escapes into the town where they hire out a boat and crew to find the hidden treasure, which was revealed by Bones before he died. On their voyage across the seas, they soon find out that not everyone on board can be trusted.

Wednesday, July 14th, 1999

30: Muppets from Space

When Gonzo's breakfast cereal tells him that he's the descendant of aliens from another planet, his attempts at extraterrestrial communication get him kidnapped by a secret government agency, prompting the Muppets to spring into action. It's hard to believe Gonzo's story at first, but Kermit and friends soon find themselves on an epic journey into outer space filled with plenty of intergalactic misadventures.

Friday, November 29th, 2002

24: A Very Merry Muppet Christmas

The owner of a bank (Miss Bitterman) wants to own the Muppet Theatre so she can build a nightclub over it. After she tricks Pepe into giving her the only copy of the contract between her father and the Muppets, she changes it so the Muppets have very little time to pay a debt they owe. Meanwhile, the Muppets are trying to put on a Christmas show. After the Muppets are confronted by Bitterman, they make a lot of sacrifices to save up so they can keep the Theatre.

Friday, May 20th, 2005

25: Muppets' Wizard of Oz

Dorothy Gale lives with her Auntie Em and Uncle Henry in a trailer park in Kansas. Dorothy has dreams of becoming a famous singer, but when a tornado hits Kansas and Dorothy rushes to save Toto, her prawn (she couldn't afford a dog), she is whisked away to Oz where she meets the four witches (all played by Miss Piggy) and the Munchkins of Oz (the rats). On her way to see the Wizard, she meets the Scarecrow (Kermit), the Tin Thing (Gonzo), and the Cowardly Lion (Fozzie) who all wish to have something given by the wizard. On their way to Emerald City, they are captured by the Wicked Witch of the West (of course, Miss Piggy) and her flying monkeys (other muppets). When they finally make it back to Emerald City, the Wizard is really a man from Hollywood. But he "grants" their wishes, but what they wanted they already had inside (there's a lesson there). When Dorothy finally is back in Kansas...

Sunday, October 5th, 2008

26: Studio DC hosted by Dylan Sprouse, Cole Sprouse and Miley Cyrus

With songs, dancing and backstage antics, The Muppets and Disney Channel's biggest stars team up for another fun variety show.

Wednesday, December 17th, 2008

27: A Muppets Christmas: Letters to Santa

The Muppets mistakenly intercepting three letters sent by children to Santa Claus and their attempts to fix the problems created by their mishap.

Wednesday, November 23rd, 2011

35: The Muppets

When Kermit the Frog and the Muppets learn that their beloved theater is slated for demolition, a sympathetic human, Gary, and his puppet roommate, Walter, swoop in to help the gang put on a show and raise the $10 million they need to save the day.

Thursday, November 28th, 2013

28: Lady Gaga & The Muppets' Holiday Spectacular

A holiday extravaganza features Lady Gaga singing tunes from her 2013 album, "ARTPOP," and performing with Kermit the Frog and other Muppet favorites. Also included are duets with Elton John, Joseph Gordon-Levitt and RuPaul; an appearance by Kristen Bell; and renditions of seasonal classics by the Swedish Chef, Beaker and Animal.

Thursday, March 20th, 2014

31: Muppets Most Wanted

While on a grand world tour, The Muppets find themselves wrapped into an European jewel-heist caper headed by a Kermit the Frog look-alike and his dastardly sidekick.
Season 1
Saturday, September 25th, 1976

1: Sandy Duncan

Though never seen on camera, Gags Beazley will be a recurring reference throughout the Muppets' history often alluded to as Fozzie's writer - and as one of the quote sources at the beginning of the 1981 "Muppets Go to the Movies" special. Unlike the hatrack in the Peter Ustinov episode, "Gags Beazley" does not get a writing credit.

Monday, September 27th, 1976

2: Jim Nabors

Two interesting observations about Scooter's debut. His entrance is in conflict with the Muppet Movie which shows him being the Electric Mayhem's road manager and Muppet Babies where he grows up with the other characters. While some fans lose sleep over this, this is hardly a serious contradiction as we're reminded throughout the Muppet Movie that it is just a movie, one with an alternate "history" (indeed if the films were to be taken at face value, they all contradict each other) and the Muppet Babies is also to be thought of as "just a cartoon" BASED ON the characters. The babies' Muppetized debut in Muppets Take Manhattan was part of a dream sequence. (But then there's the home movies of the Muppet Babies the Muppets watch in Muppet Family Christmas, Scooter included, but don't lose your head pondering this). This is episode 6, and Scooter's already appeared in episodes 1, 2, and 4! The first two episodes were shot before the rest as "pilots" so obviously the writers thought once the character was established that it would be fun to explain Scooter's entry. If it helps, think of this as somewhat of a "flashback" episode. A number of early episodes didn't include Scooter in them so they could be aired before this one as to not cause confusion. (Indeed, in some markets the Scooter-less Rita Moreno episode was the debut, but in others the Jim Nabors show was the second to air after the Sandy Duncan one which included Scooter. Since the Muppet Show was in syndication, meaning that episodes might air in different orders in each market, the writers probably didn't worry too much about this. Annie Sue's "debut" episode in season 3 also aired after the audience had seen her, and was also done after the character had been used. The original name for Miss Piggy was Miss Piggy Lee. This idea was quickly scrapped though the first Muppet Show Annual refers to her as such as well as a few articles around the time. The Talk Spot in this episode is the only time i

Saturday, October 9th, 1976

3: Rita Moreno

Rita Moreno won an Emmy for her performance on the show. This was a significant achievement considering this was only The Muppet Show's fifth episode. Three years later, Rita would co-host the special, "The Muppets Go Hollywood" and once again find herself trying to keep Animal under control! Frank Oz and Richard Hunt switch off performing Piggy in this episode. The only time she is not performed by Hunt is the Talk Spot. Marvin Suggs' Muppaphones, although there are many, are all voiced by Jim Henson and Jerry Nelson. This is Marvin Suggs' and the Muppaphones debut. The Conversation Panel features a rarely seen character, The Guru, who only had three minor speaking parts the whole run of the show. This character was known as Brewsters on The Muppets Valentine Show (1974), the first pilot for The Muppet Show. Sweetums' second appearance still recalls his debut from "The Frog Prince" as he keeps referring to Rita as "Nice Lady." Some names of Marvin Suggs' Muppaphones include Lucy, Bernard, and even one named Marvin! Miss Piggy's shining star is already taking off. She's in the first three onstage acts of the show as well as the discussion panel. The unseen announcer is usually performed in season one by John Lovelady though in its debut, it's done by Jerry Nelson. Jerry would do the announcer a couple more times in season one then become the regular announcer from season two onward.

Monday, October 11th, 1976

4: Ruth Buzzi

While Miss Piggy continues to pine for her frog, we also learn in this episode that she actually has a healthy libido in general! Throughout her career on The Muppet Show and beyond, Kermit will occupy a special place in her heart, but that doesn't stop Piggy from flirting with other men. Ruth Buzzi, in all of her sketches (talk spot in particular) demonstrates a marvelous rapport with her Muppet costars. Fourteen years later, she would become a regular cast member on "Sesame Street" playing Ruthie, the wacky owner of thrift shop Finders Keepers and breathing well-needed life into the adult characters on the show. This is Jerry Nelson's first credited episode. Ruth Buzzi was originally going to be the guest in episode one, but due to scheduling conflicts she had to appear later in the season. [In an odd moment, when Ruth starts to get tickled by the cast, a smiling Muppet Beach Ball briefly pops up into frame - though this puppet was not used anywhere else.]

Monday, October 18th, 1976

5: Joel Grey

Fozzie Bear was originally intended as being the show's second banana (the main star next to Kermit), but even though we've seen him tell jokes in the opening theme and figure in the backstage plots, this is the first episode where we actually see him in one of his regular comedy spots. Since the "hook" of this particular act is that he needs audience members to call out joke subjects, this sets up interaction between him and Statler and Waldorf in the balcony. This is a lucky and significant development for each character since it serves as the first time we've seen Statler & Waldorf interacting with people onstage (instead of with just each other). This gives Fozzie's comedy spot an extra touch. Instead of just "A Comedian On Stage Telling Jokes", we have "Comedian Tries to Perform while Suffering the Heckling of the Geezers In the Balcony". This would become a regular component of the comedy spots, which in a way was fortuitous. The writing team would soon learn that Fozzie's "bad comedian" hook by itself, was hardly strong enough to create a strong character. What will end up being Fozzie's saving grace is how he interacts with other characters. His interaction with Statler and Waldorf is the first major relationship that's explored with his character onstage while backstage his relationship with Kermit will continue to develop throughout the series. Gorgon Heap is a modified furry version of a classic Muppet monster originally known as Big V. Also, regarding names of Muppet monsters, for the purpose of this episode guide, "Gloat, the Green Frackle" will be referred to throughout this guide by the name "Gloat" as was revealed in the "Great Santa Claus Switch", even though he was usually referred to on set and in scripts as "Green Frackle". When this guide does mention the "Green Frackle", the reference will be to the puppet that looks like a green version of Boppity (the "Blue Frackle"). While "Pachalafaka" was taped as the UK sketch, the actual origina

Monday, October 25th, 1976

6: Paul Williams

The Paul Williams episode was nominated for an Emmy for Outstanding Writing in a Comedy-Variety or Music Series. This marks the beginning of Paul Williams' collaborations with the Muppets. He would later write the music for "Emmett Otter's Jug-band Christmas," "The Muppet Movie" (and provides a cameo), and "The Muppet Christmas Carol". Twenty-five years later, Paul would be the special guest star at the Muppets' first fan convention, MuppetFest, where he participated in a panel discussion and played a special grand finale medley during a live performance of "The Muppet Show". Fran Brill, the main female Muppeteer at the time, makes her Muppet Show debut in this, her first of only two episodes. Dr. Bunsen Honeydew's design was reportedly based on Sir Lew Grade's appearance. During the first season of The Muppet Show, Bunsen would be working alone in the lab. His assistant Beaker will debut in Season Two. Mary Louise must love frogs! She'll sing with them again in the Sandy Duncan and Steve Martin episodes. Having been mercilessly heckled by Statler and Waldorf in his monologues, the writers start to experiment with Fozzie's comedy spot, sensing it may not be working. Last week, Fozzie did impressions and this week he does a duo scene with Scooter. With a few exceptions, the rest of Fozzie's monologues this year will follow their standard format but Fozzie will also start to be used more in sketches and backstage plots in order to salvage the character. In later seasons, Floyd and Janice would become a couple, but in the show's first season, Janice would often be paired with Zoot! In this episode, they appear together in "At the Dance" and "Rowlf's Poetry Corner." Especially in these early episodes, Zoot is featured quite a bit, perhaps due to Jerry Nelson's fleeting availability as Floyd. In later seasons, Zoot would become more mellow and quiet since Dave Goelz tended to agonize over the delivery of Zoot's lines. He saw Zoot as someone who best e

Monday, November 1st, 1976

7: Lena Horne

Lena Horne first performed with Kermit in the early seventies on Sesame Street. She sang a poignant version of "Bein' Green". She returned to Sesame Street about five years later helping Grover overcome his shyness in the song, "How Do You Do". (This song was released on the 1979 album "The Stars Come Out on Sesame Street"). In this episode, she demonstrates her natural rapport with the Muppets, most notably in her scene with Gonzo.

Monday, November 8th, 1976

8: Peter Ustinov

This is one out of only three episodes this season to not contain an official "Talk Spot" although there is a slight exchange between the guest and frog in front of the curtain before Peter's first sketch. The Newsman finally develops the voice he would have for the rest of the series and gets glasses. (Which fly to the back of his head and back on his face at the end of the sketch.) This is the first episode of two that Cynthia Adler performs in. Her main character, Cynthia Birdley, appears during the talks spot, a shorter nosed, brasher version of Mildred what with the curly hair, purple skin and rhinestone glasses. Making its Muppet Show debut, the song "Bein' Green" was already well associated with Kermit. The song had previously been sung on Sesame Street and various guest spots on other shows. Kermit will sing it once again on the show next season and the song would become Kermit's best known song until 1979's "Rainbow Connection" from the Muppet Movie. A running gag throughout the show, "The Hatrack" is even listed in the closing credits as one of the writers! A similar running gag occurs with the name Gummo in the 1981 special "The Muppets Go To The Movies". Peter Ustinov would later make a cameo as a truck driver in 1981's "Great Muppet Caper" movie sharing screen time with both Miss Piggy and Sesame Street's Oscar the Grouch!

Monday, November 15th, 1976

9: Florence Henderson

Miss Piggy's first use of the word, "Moi". When Kermit notes, "Jealousy doesn't become you.", Piggy replies, "Jealous? Moi?" Much has been made in interviews and articles about how Miss Piggy went from chorus girl to taking the writers by surprise as to how she was becoming a star and her role was elevated in the second season. This episode shows how this story has become slightly exaggerated. The first part is true. About Miss Piggy's starting out a chorus girl (though some magazines said the whole bit about Piggy's declaring her love for the frog was improvised on the spot when this was obviously scripted). But the writers knew early on in the first season that Miss Piggy was destined for main character status, even if they may not have known HOW MUCH the audience would love her. In this episode, the whole show is built around her pursuit of Kermit and jealousy of Florence. Miss Piggy would also be a major player in other episodes of the first season. A more accurate (but less tailored to sound-bites) version of events is that Fozzie was initially thought to be Frank Oz's main character; the "second banana." After the pilot episodes (Prowse and Stevens) were taped, the writers saw potential in this supporting player, Miss Piggy, and her part was increased to core character status. Between the two seasons, the staff recognized that Piggy was due to replace Fozzie as Frank's main character and Kermit's "costar" (both due to the strengths of Piggy's character including the advantage of being a strong female character, in a male dominated cast and her being in love with the "male lead". The weaknesses in Fozzie's character, the "bad comedian" angle wasn't working as an effective hook to make him an endearing character. Piggy was featured heavily on stage and in backstage plots while Fozzie was de-emphasized as the writers tried to explore his possibilities as a rounded character "off-stage" as opposed to the the one dimensional "bad comedian".

Monday, November 22nd, 1976

10: Valerie Harper

This is one of only a few Muppet Show episodes that open the show after the theme song with some kind of offstage scene. There's also a couple of scenes with the guest star in her dressing room conversing with Muppets instead of onstage in the Talk Spot. The dressing room would become more heavily integrated into the structure of the show in its second season. In last week's "At The Dance", Boppity danced in drag with another monster. This week Boppity appears as normal but his partner is in drag. In both instances, he ends up headless.

Monday, November 29th, 1976

11: Candice Bergen

Candice Bergen is a longtime friend of the Muppets, her father being noted ventriloquist Edgar Bergen (who will guest next season). A year prior, she shared the stage cheering up Scred and King Ploobis on Saturday Night Live with her rendition of "Have Yourself a Merry Little Christmas" when their castmates abandon their bash for the Bees' Christmas party. Candice also made a visit to Sesame Street. She would later lead the proceedings during Jim Henson's induction into the Television Hall of Fame (her speech ends up forming one of the introductions to the biography "Jim Henson: The Works"). Miss Piggy gets her big moment this episode, and interestingly even though she had been a shared character between Frank Oz and Richard Hunt, the more gifted singer of the two (Miss Piggy is even alternately played by both throughout this episode), it's FRANK who performs her first solo and does rather admirably in the first of many songs where he really lives up to the challenge of stretching the pig's (and his own) vocal cords! Waldorf must have been telling the truth in his closing comment regarding liking the show. Aside from their interruption during Kermit's intro, they stay silent throughout the show.

Monday, December 6th, 1976

12: Bruce Forsyth

The Snerfs, though rarely seen on The Muppet Show are actually a classic type of Muppet creature that had often been featured in sketches of the Ed Sullivan type variety, as a type of Frackle in "The Great Santa Claus Switch" and even in some early episodes of "Sesame Street" Their most notable characteristic is the ability to extend their bodies into a long pole or contract into a small roundish creature. The horns-as noses were added for this appearance. When toy puppets of Rowlf and Kermit were manufactured in the '60's, the ads indicated that a Snerf puppet existed also.) Both opening acts demonstrate the black background style of puppetry often used by the Muppets where the characters are manipulated by the puppeteers behind them dressed all in black and rendered practically invisible due to the black sets and effective lighting, making the characters appear to move about on their own. The Gawky Birds are among some of the largest puppets in the Henson arsenal (a related type of creature known as The Bossmen, being the largest). Both the Snerfs and the Gawky Birds were planned to be performed live in a Muppets on Broadway idea Jim Henson had wanted to explore. He finally gets to use both ideas on screen here. Twenty-five years later, his idea finally hits the live stage as the Bossmen, huge characters similar to the Gawky Birds join the grand finale of MuppetFest's Muppet Show Live. This is an important step in the evolution of Miss Piggy's ascent to superstardom. Even though Miss Piggy has insisted on her being the show's resident female singer, up until now she's mostly just been in the chorus (with the notable exception being her taking the solo from the ranks of the chorus in the first episode). Her duet with Bruce is the first time she's featured prominently in a serious number (aside from last episode's UK sketch) and she holds her own, even managing to upstage Bruce with her big finish. Two episodes from now, she'll finally get her first solo

Monday, December 13th, 1976

13: Harvey Korman

Finally, success with Fozzie's comedy spot! While maybe not "the world's funniest joke", this routine is by far the funniest of the season. The experimentation that the writers have been taking finally pays off. The key ingredient being the interplay between Fozzie and Kermi. The rest of the season will return to the monologue format, but as a result, more interplay between the bear and the frog will be seen backstage leading to the redemption of a possible failed character. Next season will see more experimentation occur in Fozzie's act as he tries roller skating, ventriloquism, and in another classic pairing with Kermit, a phrenology demonstration! A side benefit of Fozzie having more involvement in backstage plots will be more character development as we learn more about his offstage persona. Most of Fozzie's stories this season will concern his struggling for success, be it overcoming Statler and Waldorf's heckling, the threat of being canceled or replaced when he's stuck in a magician's box, and bringing in his agent to negotiate his contract. Second season episodes will deal with Fozzie's desire for acceptance as he meets his idol, tries to impress his mother in the audience, finds ways to improve his act, and takes on more backstage responsibility. Then in the third season, we'll follow Fozzie confronting his insecurity by going to group therapy, asking Kermit for a list of his good points and bad points, and trying to become more assertive. Harvey Korman would later have the honor of being the only actor to perform in both of the Flintstones movies (with contributions by The Jim Henson Creature Shop) in different roles (The Dictabird and Colonel Slaghoople).

Sunday, January 9th, 1977

14: Mummenschanz

This episode marks the debut of one of Gonzo's trademarks. Him rapidly rushing on camera with a "WHOOSH" sound effect. This is John Lovelady and Eren Ozker's final episode. Only the core five of Jim Henson, Frank Oz, Jerry Nelson, Richard Hunt, and Dave Goelz will return for season two joined later in the second year by an uncredited Louise Gold. Behind the scenes, Jack Burns will retire from the show bumping longtime Henson Associate Jerry Juhl up to the position of head writer. We'll see the significant effects these changes have on the show when The Muppet Show Episode Guides returns with its look at Season Two. Eren leaves the show to have a child and John will resurface in the '80's as a puppeteer for a non-Henson puppet show called "The Great Space Coaster" along with some guy named Kevin Clash.

Monday, January 17th, 1977

15: Charles Aznavour

The now famous opening number "I Feel Pretty" was first performed on the 1973 special "Julie on Sesame Street" starring Julie Andrews and Perry Como. The character "changes" are much more smooth three years later. In the Muppet Show version Beautiful Day Monster arrives at the door while on the 1973 Sesame Street version, Frazzle is waiting for his beauty! Before Charles tries his French experiment in the talk spot, he asks Kermit if Piggy speaks any French to which he replies she doesn't speak a word - although Piggy's demonstrated her use of the word "moi" two episodes ago. In later seasons, her vocabulary would be peppered with more French. This isn't too much of a contradiction though as this episode takes place before any of Piggy's French speaking, excepting her use of "moi" which she could have easily picked up anywhere without knowing any other words. Even in later seasons, Piggy's mastery of the language is questioned, most notably in the Elke Sommer and Jean Pierre-Rampal episodes, implying that while Piggy has mastered a few select words/phrases, she doesn't know enough to pass a French 101 exam.

Sunday, January 23rd, 1977

16: Kaye Ballard

When Kermit asks Animal if he likes the theme, he starts to agree until Floyd prompts him otherwise. This is the only indication in the first season that Floyd has some kind of caretaking role with Animal. Floyd's "Fugue for Frog" probably was ahead of its time in 1976. 25 years later after a thriving alternative music scene, it doesn't sound that bad in retrospect. It actually doesn't seem that far removed from the opening theme of The Muppet Show: Sex & Violence. PUPPETEER SPOTTING: Dave Goelz's head can be seen throughout practically the entire One Note Samba number in the crevice in the set dividing Zoot from Animal's drumkit.

Monday, January 24th, 1977

17: Ben Vereen

Ben Vereen received a Tony Award for his role in "Pippen". Before he became a star in his own right, Ben was an understudy for Sammy Davis Jr. in 1964. A new version of Janice premieres in this episode. Janice has a new head sculpt. Sam also received a makeover. The builders revised his head and made him slightly bluer in color.

Monday, January 31st, 1977

18: Vincent Price

The Muppet Show's first (and the debut season's only) theme show. The spookiness and Muppet Monster motif will be reprised in season three's episode starring goth rocker Alice Cooper. This episode largely features some refurbished versions of several puppets...a more polished and deep blue version of Sam Eagle appears along with a more detailed design of Boppity and a more refined Janice. Dismembered body parts are a running gag throughout the episode. In addition to the "let me give you a hand" gag being done twice within five minutes, a lone hand can be seen walking off Kermit's desk earlier in the show and a monster also helps another one "get a head". Thudge McGerk scares Statler out of the balcony in one of the earlier balcony scenes only to be replaced by Statler again throughout the rest of the episode up until the closing scene. Perhaps the first Thudge scene had been initially intended to appear later in the show but got bumped up because it had to follow an onstage piece with Vincent. Out of the four Talking Houses, this is the only episode to focus on the two on the right. For the first time, we see the Muppet Newsflash happening on another character's television screen. Even though this in itself is a significant departure from the norm, more noteworthy is the fact that at the end of the sketch, the Newsman's desk starts to attack him. Up until now, the humor in the News Flashes either derived from the oddness of the stories he was reading (which most likely flew completely over the children in the audiences' heads) or from a chromo-keyed interview the reporter would perform with the guest star playing a character. Beginning in the second season, the News Flashes would typically feature physical comedy with the Newsman often becoming victim of his own story. The Newsman refers to Sheriff David Goelz (performer of Gonzo and Zoot) in his broadcast. Vincent Price would have a reunion with Uncle Deadley and the rest of the Muppets when h

Monday, February 7th, 1977

19: Twiggy

The Muppet Show was conceived not only as a showcase for Jim Henson's creations but also as a program where guest stars could show off talents they're not generally known for and Twiggy's stint is an excellent early example. One of the world's first "supermodels" before the term was phrased, Twiggy proves throughout the episode that she's a multitalented performer in her own right. She sings country convincingly and in her opening number, the temptation for the viewer may be to focus on the photo montage but it's also worth watching Twiggy's captivating performance on the other half of the screen. She also demonstrates a great comedic talent during her sketch with the Newsman. Uncle Deadley is "introduced" in this episode even though he was already quite prominent in Vincent Price's show. While most of the Muppet monsters in the show's first season had evolved from pre-Muppet Show trunk puppets and Frackles from "The Great Santa Claus Switch", Deadley was created for The Muppet Show and his design is more elaborate and frightening. Many Muppet fans have confessed in the various fan forums to being scared of him when they were younger. King Rupert is a classic Muppet that had evolved from a character named King Goshposh. Goshposh had appeared in "Tales of the Tinkerdee" and "Hey, Cinderella", and was given a makeover and name change when The Frog Prince was taped most likely to be able to use the same basic character but still be a "different" king. And speaking of classic characters appearing in "The King's Breakfast", the sketch also features a cow who bears a notable physical and aural resemblance to Gladys the Cow from Sesame Street. Is it indeed supposed to be Gladys making a cameo? Aside from Kermit who was a well established character before Sesame Street made its debut, the few other characters who have also appeared on Sesame Street had been rebuilt with some design modifications for their Sesame Street appearances perhaps due to Children's Televisi

Monday, February 14th, 1977

20: Phyllis Diller

Jim's love of jazz is evident in the performance of "Hugga Wugga". This sketch had evolved from a longtime favorite Henson sketch originally titled "Sclrap Flyapp" in the early sixties. It was originally performed on "The Today Show", "The Tonight Show" and "The Ed Sullivan Show". Jim played with the idea of combining eerie music, visual imagery and special effects. He tied-in one of his favorite songs, "You Are My Sunshine" with this sketch. It was renamed "Hugga Wugga" for Nancy Sinatra's early seventies' Las Vegas show.

Monday, February 21st, 1977

21: Ethel Merman

Who is the audience member that heckles Fozzie? It could be Wally, the host from The Muppets Valentine Show making his only speaking Muppet Show appearance. However he appears here without sunglasses and in other episodes of The Muppet Show, Wally is seen with sunglasses in the audience and dressed differently than the heckler. The personality doesn't quite fit with what had been established either. More likely, it's a cameo from Leo from the Muppet Meeting Films making his only Muppet Show cameo! Even though his partner Grump would come later, Leo had already been making his sales pitches in 1975 with his classic "Sell, Sell, Sell" routine and was featured in a pitch tape for CBS to persuade them to pick up The Muppet Show. The heckler's talent for wordplay is much more in keeping with Leo's character. This is the only first season episode to not contain an At The Dance segment. Some other interesting observations on that audience scene...Fozzie's act concludes when everyone leaves when he demands only Fozzie Bear fans remain in the audience and is dejected to find his cousin has left as well. However his cousin exits his seat even BEFORE Fozzie turns his back and counts to three. (Maybe he slipped out to the concession stand?) He's gone before Leo starts counter-heckling Statler and Waldorf. Also, Miss Mousey switches seats with Mary Louise between the two exchanges! Finally in regards to that audience, even though everyone leaves except Statler and Waldorf, they're all back in their seats to cheer on Ethel as she takes the stage and can be seen applauding at the end of her number (though this shot is one of the stock footage audience shots that's used throughout the season, complete with Wally with sunglasses and different outfit and Miss Mousey seated in another spot). They had apparently rushed back into their seats when they heard Ethel start her song from backstage.

Monday, February 28th, 1977

22: Connie Stevens

Jerry Nelson is not credited for this episode. As mentioned in the Prowse summary, a lot of these two episodes were reshot or reworked. Miss Piggy's karate chopping Kermit was probably added later as was the Newsman. This is the Newsman's debut episode, but this particular bit would have been shot toward the latter part of the season since he has his glasses and later voice. The Swedish Chef (previously seen on Sex & Violence) debuts here. The Chef would become such a classic character that he would later get his own short-lived cereal, Croonchy Stars and even a newsgroup devoted to him! Jim Henson would operate the main puppet speaking in mock-Swedish while Frank Oz controlled the hands (using his real hands) often surprising Jim in the process. Singing duo Wayne & Wanda are also introduced this episode as singers that Kermit obviously has been giving the run-around. They won't actually sing until next episode - and it will be the show's self appointed censor, Sam the Eagle who brings them on each episode. Wanda will only be seen this season (due to her puppeteer, Eren Ozker leaving the cast) while Wayne would pop up every now and then in later seasons. We learn in season 4 when the duo makes a surprise appearance that Kermit had fired them! This is only one of two At The Dance segments in the first season where George & Mildred don't dance together; Mildred dances with Dr. Teeth while George is paired with Zelda Rose (first seen dancing with Sam Eagle in Sex & Violence). "Sax & Violence" is a true Muppet classic - the song itself is instrumental, making it an odd choice for inclusion on the original soundtrack album! Especially since the joy in this piece is visual. All the humor comes from Zoot and Mahna's movements and reactions. It's very simple but extraordinarily funny! In the first season scripts, the Newsman is referred to as "Muppet Reporter". Content with never actually naming him, he would come to be known as The Newsman from second se

Monday, April 18th, 1977

23: Avery Schreiber

Much is made in this episode about Avery Schreiber's being one half on the comedy duo Burns & Screiber. The other half? First season head writer Jack Burns. This would be the first of a few times when Scooter ends up assisting Miss Piggy in her wacky schemes.

Monday, April 25th, 1977

24: Juliet Prowse

While The Muppet Show had two specials that aired on ABC as pilots, The Muppets Valentine Show and The Muppet Show: Sex & Violence, this debut episode and the subsequent Connie Stevens show were shot before the rest as pilots as well. According to Jerry Juhl, a lot of these two episodes were reshot or reworked. Though not as anarchic as the show would eventually become, it nonetheless stands out as a strong pilot episode. Having the show done in a theater (as opposed to a random assortment of sketches) added a sense of unity. Kermit, a well established character, makes a stronger host than Wally or Nigel. Let's see one of them get kissed twice in 25 minutes! Much of the cast either came from one of the two pilots or previous Muppet productions, but the major supporting characters, Fozzie, Scooter, and Miss Piggy were brand new (although it could be argued a prototype Piggy appeared in Sex & Violence or even a 1974 Herb Albert Show appearance). Throughout the year, more new characters would be created as well as expanding the cast with more older characters from various specials. Although most major characters had a continual puppeteer, there was a lot of character switching in the first season. Many background characters and monsters would have a different performer/voice each appearance. Jerry Nelson, who played Statler in Sex & Violence (and Waldorf in the Muppet Meeting Films) reportedly did Statler a few times, Mildred would have at least three performers (who all did a good job trying to use the same voice), and Miss Piggy was initially traded off between Richard Hunt and Frank Oz, often in the same episode. Indeed, in this episode, she's first played by Richard Hunt in "At the Dance" then in "Temptation", the infamous scene where she goes from chorus girl to star, she's voiced by Frank Oz speaking and Richard Hunt singing!! It's possible that Oz's voice could have been dubbed later but more likely, Frank is physically performing Piggy and the song
Season 2
Monday, September 19th, 1977

1: George Burns

Sketches/Songs: "Cuento Le Gusta", "Train Back Home", "Chattanooga Choo Choo", "Veterinarian's Hospital", "Wotcher (Knocked 'Em in the Old Kent Road)", "I Won't Dance", "World's Most Powerful Explosive", "Medley"

Monday, October 3rd, 1977

2: Madeline Kahn

Sketches/Songs: "Happy Feet", "Feet", "Drum Solo by Animal", "Swedish Chef", "New York State of Mind", "Pigs In Space", "The Pig Got Up and Slowly Walked Away", "Sunny Day", "Muppet Newsflash", "Up and Away", "Wishing Song"

Monday, October 10th, 1977

3: Edgar Bergen

Sketches/Songs: "Baby Face", "Consider Yourself", "Muppet Newsflash", Gonzo's Act, "Pigs In Space", "Show Me a Rose", Fozzie's Act, "Time in a Bottle", "Down at Papa Joe's", Edgar and Charlie perform

Monday, October 17th, 1977

4: Dom DeLuise

Sketches/Songs: "Don't Dilly Dally on the Way", "Merdlelidop", "Drum Solo by Animal", "Veterinarian's Hospital", "Henrietta's Wedding", "Don't Blame the Dynamite", "Animal Shelter", "We Got Us"

Monday, October 24th, 1977

5: Nancy Walker

Kermit is at home sick so Fozzie has to run the show and proves how bad he could be by having Crazy Harry of all people have an opening skit "Target Practice", then getting "Vets' Hospital" and "At The Dance" on the same stage at the same time, causing a lot of trouble for the bear and his costars.

Monday, October 31st, 1977

6: Steve Martin

Kermit auditions new acts for the next show. Songs/Sketches: "The Garbage Can Can", "Swannee River", balloons, "Tie a Yellow Ribbit Round an Ole Oak Tree", Baskerville auditions as comedian, Lenny Lizard auditions for emcee, The Four Fazoobs, "Gonzales & Yolanda", "Old Man River", "Ramblin' Guy", "Varisity Drag", "Yes, We Have No Bananas", "Jugglin' Guy", "Flying Zucchini Brothers", Steve plays with Lubbock Lou & the Jug-Huggers.

Monday, November 7th, 1977

7: Bernadette Peters

Sketches/Songs: "How Could You Believe Me When I Said I Loved You When You Know I've Been a Liar All My Life", "Take a Little One-Step", Chickens playing piano, "Veterinarian's Hospital", "The Sheik of Araby", "The Ant and the Grasshopper", "Just One Person", "Swedish Chef", "Muppet Labs", "I'm Five", "Muppet Newsflash", "Apple Jack"

Monday, November 14th, 1977

8: Milton Berle

Sketches/Songs: "There are Millions of us Who are Ugly", Milton Berle's monologue, "Pigs In Space", "The Entertainer" (Milton Berle), "The Entertainer" (Miss Piggy), "Who", "Top Banana"

Saturday, November 26th, 1977

9: Rich Little

Sketches/Songs: "Chan Son D'amour", Rich impersonates the Muppets, "At the Dance", "The Boy in the Gallery", "Inchworm", "Veterinarian's Hospital", Gonzo and Lolita (a chicken), "Medley", A Salute to Hollywood musicals

Monday, November 28th, 1977

10: Don Knotts

Sketches/Songs: "Sweet Gingerbread Man", "Windmills of Your Mind", "Beast of the Week", "Veterinarian's Hospital", "I'm Burlington Bertie", "Talk Spot", "What a Wonderful World", "Swedish Chef", "Lullaby of Birdland"

Monday, December 5th, 1977

11: Teresa Brewer

Sketches/Songs: "Cotton Fields", "Pigs In Space", "Wild Thing", Gonzo's Act, "At the Dance", "Cheese Cake", "Muppet Labs", "At the Hop", "Spinning Wheel", "Nickelodeon"

Monday, December 5th, 1977

12: John Cleese

Sketches/Songs: "Somebody Stole My Gal", Gonzo's Act, "Muppet Newsflash", Rowlf plays piano, "Pigs In Space", "At the Dance", "Waiting at the Church", "We Got Each Other", "Koozebanian Spoobol", "The Impossible Dream"

Tuesday, December 13th, 1977

13: Zero Mostel

Sketches/Songs: "Chopin's Polonaise in a Flat", "What do the Simple Folk Do?", "At the Dance", "Muppet Labs", "Smoke Gets in Your Eyes", "Fears", "Drum Solo by Animal", "Lady Wrestling"

Monday, January 23rd, 1978

14: Rudolf Nureyev

Sketches/Songs: The Electric Mayhem, A Wagner opera performed, "Swine Lake", "Something's Missing", "Veterinarian's Hospital", "It's Cold Outside", "Clair De Lune", "Top Hat"

Monday, January 30th, 1978

15: Judy Collins

Sketches/Songs: "Leatherwing Bat", "Pigs In Space", "An Editorial by Sam The Eagle", "I Know an Old Lady Who Swallowed a Fly", "Muppet Newsflash", "Talk to the Trees", "Koozebanian Phoob", "Do-Re-Mi", "Swedish Chef", "Send in the Clowns"

Monday, February 6th, 1978

16: Elton John

Sketches/Songs: "Crocodile Rock", "Swedish Chef", "Benny and the Jets", "Veterinarian's Hospital", "Any Old Iron", "Goodbye Yellow Brick Road", "Pigs In Space", "Don't Go Breaking My Heart"

Monday, February 13th, 1978

17: Bob Hope

Sketches/Songs: "The Pig Calypso", "For What It's Worth", "Muppet Newsflash", "Swedish Chef", "Muppet Newsflash", Rowlf plays piano, "Long Long Ago", "Muppet Labs", Rowlf plays piano, "Don't Fence Me In"

Monday, February 20th, 1978

18: Julie Andrews

Sketches/Songs: "The Lonely Goatherd", "Muppet Newsflash", Gonzo's Act, "Moonlight Sonata", "Won't Somebody Dance With Me?", "Borneo", "When You Were a Tadpole and I Was a Fish", "An Editorial by Sam The Eagle", "Muppet Labs", "I Whistle a Happy Tune"

Monday, February 27th, 1978

19: Peter Sellers

Sketches/Songs: "A Gypsy's Violin", "When", "Down Memory Lane", Masseur sketch, "It's Not Easy Bein' Green", "Muppet Labs", "Cigarettes & Whiskey"

Monday, March 6th, 1978

20: Jaye P. Morgan

Sketches/Songs: "Tweedle Dee Dee", "Swedish Chef", "At the Dance", "English Country Garden", "Talk Spot", "Pigs In Space", "Muppet Newsflash", "An Editorial by Sam The Eagle", "That Old Black Magic"

Monday, May 1st, 1978

21: Lou Rawls

Sketches/Songs: "Groovy People", "Muppet Newsflash", "Veterinarian's Hospital", "Swedish Chef", "At the Dance", "Ukelele Lady", "Sonny Boy", "Bye Bye Blackbird", "Muppet Labs", Fozzie's Act, "You're the One"

Monday, May 8th, 1978

22: Petula Clark

Sketches/Songs: "Sea Chantey", "The Boy From Ipanema", Saloon sketch, "At the Dance", "Upidee", "Too Shy To Say", "Veterinarian's Hospital", "Swedish Chef", "Tomorrow"

Monday, May 15th, 1978

23: Cleo Laine

Sketches/Songs: "Limbo", "Ain't Got That Swing", "Pigs In Space", Bruce Schwartz, "Mad Dogs and Englishmen", "Swedish Chef", "(I Wonder Why) You're Just In Love", Fozzie's Act, "If"

Monday, May 22nd, 1978

24: Cloris Leachman

Sketches/Songs: "That's Entertainment", "My Hero", Fozzie's Act, "Swedish Chef", "Vedgetarian's Hospital", "Muppet Newsflash", "Pigs In Space", "Just in Time"
Season 3
Thursday, September 21st, 1978

1: Helen Reddy

Sketches/Songs: "Staying Alive", "How Can You Be", Fozzie's dance number, "Muppet Newsflash", "Beethoven's Sonata No.8, Opus 13", "You and Me Against the World", "Veterinarian's Hospital", "Tie Me Kangaroo Down", "We'll Sing in the Sunshine"

Thursday, September 28th, 1978

2: Roy Clark

Sketches/Songs: "Rocky Top", "Swedish Chef", "Pigs In Space", "Yesterday When I Was Young", "I Don't Want to Set the World on Fire", "Talk Spot", "At the Barn-Dance", Gonzo's Act, "Sally Was a Good Ol' Girl"

Thursday, October 5th, 1978

3: Jean Stapleton

Sketches/Songs: "Tico Tico", "Play a Simple Melody", "At the Dance", "Daddy Wouldn't Buy Me a Bow-Wow", "Talk Spot", "Muppet Melodrama", "Muppet Labs", "I'm Just Wild About Harry"

Thursday, October 12th, 1978

4: James Coco

Sketches/Songs: "Octopus's Garden", "The Medium", "Eight Little Notes", "Swedish Chef", "Catch a Falling Star", "Veterinarian's Hospital", "Short People"

Thursday, October 19th, 1978

5: Liberace

Sketches/Songs: "Never on Sunday", "Swedish Chef", "Veterinarian's Hospital", "Muppet Newsflash", "She Wants to Sing in Opera", "Liberace bird concert"

Thursday, October 26th, 1978

6: Loretta Lynn

Sketches/Songs: "You're Looking at Country", "I'm All Alone", "Muppet Newsflash", Fozzie's Act, "At the Dance", "Sentimental Journey", "Oh, Lonesome Me", "Veterinarian's Hospital", "Muppet Newsflash", "The Rhyming Song", "One's on the Way"

Thursday, November 2nd, 1978

7: Alice Cooper

Sketches/Songs: "Welcome to my Nightmare", "Muppet Labs", "Toothache", "Somewhere Over the Rainbow", "Once a Year Day", "You and Me", "Pigs In Space", "School's Out"

Thursday, November 9th, 1978

8: Cheryl Ladd

Sketches/Songs: "True Love", "South Rampart Street Parade", "Pigs In Space", "There's a New Sound", "I Enjoy Being a Girl", Gonzo's Act, "Sunshine on my Shoulder"

Thursday, November 16th, 1978

9: Pearl Bailey

Sketches/Songs: "My Soul is a Witness", "Muppet Labs", "Muppet Newsflash", "In the Good Old Summertime", "An Actor's Life For Me", "Pigs In Space", "At the Dance", The Camelot joust

Thursday, November 23rd, 1978

10: Kris Kristofferson & Rita Coolidge

Sketches/Songs: "Help Me Make It Through the Night", Gonzo's Act, "Muppet Labs", "My Wild Irish Rose", "Muppet Newsflash", "We're All Alone", "A Frog He Would a Wooing Go", "New York State of Mind", "An Actor's Life For Me", "A Song I'd Like To Sing"

Thursday, November 30th, 1978

11: Raquel Welch

Sketches/Songs: "Someone Just Like You", "Jamboree", "At the Dance", Fozzie's Act, "Talk Spot", "Confide in Me", "Swedish Chef", "I'm a Woman"

Thursday, December 7th, 1978

12: Leo Sayer

Sketches/Songs: "You Make Me Feel Like Dancing", "Carbon Paper", "The Daffodills", "The Show Must Go On", "She was a Dear Little Dicky Bird", Fozzie's Act, "When I Need You"

Thursday, December 14th, 1978

13: Gilda Radner

Sketches/Songs: "The Lullaby of Broadway", "Modern Major General", "Muppet Melodrama", "Witch Doctor", "A Saucy Little Bird on Nellie's Hat", "Muppet Labs", "Muppet Newsflash", "Tap Your Troubles Away"

Thursday, December 21st, 1978

14: Marisa Berenson

Sketches/Songs: "Russian Pig Dance", "Dance", "Muppet Sports", "Someone to Watch Over Me", "Do-Re-Mi", "Our House", "The Wedding"

Thursday, January 18th, 1979

15: Spike Milligan

Sketches/Songs: "Oklahoma", "An Editorial by Sam The Eagle", "The Music of Scotland", "Muppet Newsflash", "Dog Walk", "America", "The Intergalactic Brotherhood of Man, Including Things", "It's a Small World"

Thursday, January 25th, 1979

16: Elke Sommer

Sketches/Songs: "Pennsylvania 6-5000", "Animal Crackers", "Pigs In Space", "Tuxedo Junction", "Pigs In Space", "Muppet Sports", "Row, Row, Row"

Thursday, February 1st, 1979

17: Danny Kaye

Sketches/Songs: "Age of Aqaurius", "Lunchtime", "Cheek to Cheek", "Jogging", "Swedish Chef", "The Flying Zucchini Brothers", "The Municipal Vermin Abatement Code", "Inchworm"

Thursday, February 8th, 1979

18: Lesley Ann Warren

Sketches/Songs: Gonzo's first motorcycle jump, "Beauty and the Beast", "Pigs In Space", "Mack the Knife", "Just the Way You Are", Gonzo's second motorcycle jump, "Last Dance"

Thursday, February 15th, 1979

19: Harry Belafonte

Sketches/Songs: "Day-O", "Tea For Two", "Pigs In Space", "Honeysuckle Rose", Animal and Harry play the drums, "Muppet Sports", "Turn the World Around"

Thursday, February 22nd, 1979

20: Sylvester Stallone

Sketches/Songs: "Hawaiian War Chant", "Let's Call the Whole Thing Off", "Lady Be Good", "The William Tell Overture", "Veterinarian's Hospital", Fozzie's Act, "Bird in a Gilded Cage"

Thursday, May 10th, 1979

21: Roger Miller

Song: Penguins in Mayflower: "Alabama Bound" Cluckitis (best running gag they ever had IMHO) Roger sings with watermelons Bear on Patrol: assaulting an officer Song: Roger: "A Hat Like That" Rowlf Vet's Hospital Song: Roger: "Whack-a-Doo" Song: "Dang Me".

Thursday, May 17th, 1979

22: Roy Rogers & Dale Evans

Sketches/Songs: "Blue Skies", "Skyball Paint", "Muppet Sports", "Deep in the Heart of Texas", "A Four Legged Friend", "Bear on Patrol", Cowboy and Skyball sketch, "Medley"

Thursday, May 24th, 1979

23: Lynn Redgrave

The Muppets perform the classic tale of Robin Hood.

Thursday, July 5th, 1979

24: Leslie Uggams

Sketches/Songs: "Hey There, Good Times", "Muppet Labs", "Here You Come Again", "Mad About the Frog", "Bear on Patrol", "Vendawish", "Camilla", "Love Will Keep Us Together"
Season 4
Thursday, September 20th, 1979

1: John Denver

John and Kermit have a surprise for the cast; they're all going to Kermits' home the swamp! But even Gonzo, even with his love of the nasty and strange, thinks it's a bad idea and no one is willing to take him up on the offer even when Kermit offers them to go.

Thursday, September 27th, 1979

2: Linda Lavin

Miss Piggy announces that this show is Kermit's birthday, and before he can react, she launches into the tribute she's organized. They've planned a This Is Your Life-style show with birthday greetings, including one from Mr. Dawson, Kermit's old acting coach from Leland, Mississippi. Wayne and Wanda, the singing duo from the first season, show up and give Kermit such a guilt trip that he rehires them. When they sing, Kermit remembers why he fired them in the first place.

Thursday, October 4th, 1979

3: Shields & Yarnell

Inspired by mimes Shields & Yarnell, Fozzie Bear works on a mime act, including "Bear walking against the wind". Kermit suggests that Fozzie find a more original act, so Fozzie tries out "Bear feeding spaghetti to an elephant" and "Bear going to a drive-in movie with a porcupine".

Thursday, October 11th, 1979

4: Crystal Gayle

The Prairie Dog Glee Club sings very well, but Scooter says they have "pack rat blood in 'em -- they keep stealing everything!" The prairie dogs go wild, taking everything Kermit has -- including his collar, which leaves him naked on stage.

Thursday, October 18th, 1979

5: Kenny Rogers

During a sketch Kermit hurts himself and keeps getting frightened by jungle animals in his hospital room or injured further by some crazy inconvenience.

Thursday, October 25th, 1979

6: Dudley Moore

Dudley has a surprise for Kermit, a robot that can do the work of the entire band and of course the Electric Mayhem feel threatened by this fact.

Thursday, November 1st, 1979

7: Victor Borge

When Bobby Benson has to talk to a police officer someone has to take care of his babies. Unfortunately, the babies go wild without their daddy around and beat up people they don't like.

Thursday, November 8th, 1979

8: Beverly Sills

The pigs are excited that guest star Beverly Sills plans to perform the opera "Pigoletto" as the closing number.

Thursday, November 15th, 1979

9: Liza Minnelli

The Muppets present a murder mystery. Kermit is a private eye hired by Liza O'Shaugnessy, an actress whose production is being terrorized by a killer. The director, Fritz (Strangepork), is shot. The police assign Patrolbear Fozzie to the case, and he interrogates the cast: "All right, which one of you killed the director?" The suspects are themselves killed one by one, until Kermit and Liza team up to unmask the true killers.

Thursday, November 22nd, 1979

10: Lola Falana

After years of failure Gonzo is actually appriciated for the actor he is and decides to quit the Muppet Show and move on to movies. Piggy, more jealous than sad, asks Gonzo to refer her to the director. This is one of the episodes that teeters on the edge of being very sad.

Thursday, November 29th, 1979

11: Phyllis George

Phyllis hosts the 1st annual Muppet Awards, recognizing the greatest Muppet Show performers. Kermit, who hates awards shows, sits out the show, but Miss Piggy is absolutely determined to win.

Tuesday, December 4th, 1979

12: Arlo Guthrie

For guest star Arlo Guthrie, the stage is turned into a farmhouse. The Swedish Chef plans a home-cooked meal, but the turkey refuses to be skewered, the pig busts him in the face, and the "beef" stampedes over him.

Thursday, January 31st, 1980

13: Dyan Cannon

As Miss Piggy prepares for her act, she leaves her dog Foo-Foo in the care of Floyd. Piggy tells Floyd he has to spoon-feed and floss the pampered Foo-Foo, so Floyd locks the dog in a drawer. Frantic, Piggy searches everywhere for Foo-Foo.

Thursday, February 7th, 1980

14: Christopher Reeve

Everyone has a superhero bug, donning costumes and trying acts to impress the star of Superman: The Movie.

Thursday, February 14th, 1980

15: Lynda Carter

In honor of "Wonder Woman" Lynda Carter, Scooter buys a mail-order course on how to be a superhero. Soon, a crowd of Muppets are wearing silly costumes and reading Invincibility Made Easy. Meanwhile, Miss Piggy appears as "Wonder Pig", and battles a giant chicken.

Thursday, February 21st, 1980

16: Mark Hamill

The regularly-scheduled guest (a terrible singer) is bumped when four stars of Star Wars Episode IV: A New Hope suddenly appear in the theater. It's a natural for the Pigs in Space.

Thursday, February 28th, 1980

17: Dizzy Gillespie

Statler is sick (of the show), so Waldorf brings his wife Astoria to the show. Meanwhile, Inspector LaBrea of the County Environmental Department arrives backstage to monitor the noise level of the show. LaBrea tells Kermit that to keep the noise down, he has to cut the trumpets for the show. Kermit tries to keep LaBrea busy while Dizzy performs.

Thursday, March 6th, 1980

18: Anne Murray

Scooter bugs everyone by leaving his skateboard lying around. Kermit trips on it and smashes a set. Later, Anne performs while the Muppets all dance on skateboards.

Thursday, March 13th, 1980

19: Jonathan Winters

Jonathan is convinced that a gypsy has put a curse on the show, and while Kermit scoffs at the idea, he does notice that everything is going wrong. A few acts have to be canceled, but Kermit refuses to believe there's a curse until a meteorite falls on his flipper. In the final stage of the curse, everyone begins to speak in mock Swedish.

Thursday, March 20th, 1980

20: Andy Williams

Miss Piggy asks Andy to sing "Love Story" for her and Kermit, who have just become engaged. Unfortunately, Kermit hasn't heard about the engagement yet. The rumor slips out, and soon everyone thinks Kermit and Piggy are getting married.

Thursday, May 1st, 1980

21: Doug Henning

Fozzie Bear tries out a magic act, pulling a rabbit from a hat. Instead, he gets a rabbi, and then a robot. He taps the hat too hard, and gets dozens of rabbits, who follow him around and call him "Daddy."

Thursday, May 8th, 1980

22: Carol Channing

Miss Piggy buys a cute new pair of shoes, but they're too small, and she can't walk in them. She wants to take them back, but Kermit compliments them, so she has to keep wearing them. She complains to Carol, who says she should have them stretched, and gives them to the gigantic Timmy Monster, who runs around the block in them.

Thursday, May 15th, 1980

23: Diana Ross

The show's audience members are getting horrified at everyone on stage except Diana Ross.

Thursday, May 22nd, 1980

24: Alan Arkin

Alan accidentally drinks Bunsen Honeydew's Jekyll-and-Hyde potion, and turns into a rampaging monster. He runs amuck, as the ultra-cute Bun-Bun Brothers sing "Zip-A-Dee-Doo-Dah." When Kermit catches Alan in a net, he turns back into himself. Soon, Kermit takes a sip of the potion himself.
Season 5
Monday, March 10th, 1980

1: Loretta Swit

How well can Loretta fit into Miss Piggy's roles? It all comes to a dramatic climax with the "Pigs in Space" installment.

Monday, March 17th, 1980

2: Joan Baez

Rizzo and the other rats bother Kermit for a spot on the show, so Kermit asks Beauregard to "take care of them." Of course, Bo takes that literally, and treats them as guests. The rats make Beau their president, and manipulate him into giving them food. The rats eventually become so bold that they decide to take over the show. Kermit says Beau has to kick them out, or he goes with them. Beau chooses to stick with his new rat friends, until Miss Piggy enlightens him.

Monday, March 24th, 1980

3: Shirley Bassey

Kermit borrows fifty million dollars worth of gold for Shirley's closing number, "Goldfinger". Security guard Bruno is suspicious that Kermit wants to steal the gold, but keeping an eye on the frog makes him overlook a band of pig thieves, who steal all the gold as Shirley sings.

Tuesday, April 1st, 1980

4: James Coburn

Animal hits it off with tough guy James Coburn -- but James decides that Animal isn't centered enough, and introduces him to meditation and Zen. Animal doesn't take well to Zen.

Monday, April 7th, 1980

5: Brooke Shields

Thinking she was booked to do "The Muffin Show," Brooke finds herself growing and shrinking as the Muppets stage Alice's Adventures in Wonderland.

Monday, April 21st, 1980

6: Glenda Jackson

Glenda reveals herself to be Black Jackson the pirate captain, and she takes over the Muppet Theater with the help of Short John Silver (Sweetums) and Eric, a heartless pirate parrot (in disguise as a penguin). They tie Kermit up, turn the theater into a ship, and cast off to look for buried treasure. The show ends with a musical battle at sea, with Gonzo and a crew of chickens fighting to save Kermit and the theater.

Monday, April 28th, 1980

7: Senor Wences

In honor of Señor Wences and his puppets, Kermit decides to do something new -- a puppet show! Fozzie wants to do a marionette act with a Dancing Clown puppet, but the marionette eventually pulls Fozzie down on the stage with him and takes control of the strings himself.

Tuesday, April 29th, 1980

8: Roger Moore

Kermit calls the Secret Service to hire real spies for Roger's closing number. (They're listed in the Yellow Pages.) However, Roger wants to do a cute, cuddly version of "Talk to the Animals". The spies, anxious for a chance to rub out James Bond, pose as fluffy animals to infiltrate the number.

Monday, May 12th, 1980

9: Jean-Pierre Rampal

Miss Piggy is cornered by flautist Jean-Pierre, who wants to speak French with her. She claims to have laryngitis, whispering, "My vocal coach told me not to speak French. I'm not even supposed to eat French fries!"

Monday, May 19th, 1980

10: Paul Simon

Paul inspires Gonzo to be a songwriter. Unfortunately, Gonzo writes songs like "For You": "For youuu... I'd wash my hair with stinky glue, I'd fry my legs and eat them too, I'd put a spider in my shoe -- for yoouuuu!" Paul is stunned. Later, Gonzo's chickens run off with Paul, so Gonzo develops a new obsession -- asparagus. But at the end of the episode both the chickens and the asparagus run away when Paul asks for chicken with a side of asparagus.

Tuesday, May 27th, 1980

11: Linda Ronstadt

Afraid that Linda will steal her frog away, Piggy locks Kermit up in a chest owned by Gonzo when Scooter helps him move his mildew "collection" and hides it.

Tuesday, June 3rd, 1980

12: Tony Randall

Browsing through an old book of magic spells, Tony accidentally turns Miss Piggy into stone. He considers bringing her to a stonemason for help. Fozzie, Gonzo and Floyd crack stone jokes as Kermit and Tony try to find a spell to change her back. Of course, the show must go on, and the Piggy statue takes the stage for "Pigs in Space".

Monday, June 16th, 1980

13: Mac Davis

Beaker tests Muppet Labs' new copier machine, ultimately falling into it and making seven copies of himself. The multiple Beakers gang up on Bunsen, and the doctor is forced to wear a disguise and hide from his assistants.

Monday, June 23rd, 1980

14: Carol Burnett

There's no show today, almost; the theater is turned into a dance marathon hosted by Gonzo.

Tuesday, July 1st, 1980

15: Melissa Manchester

Kermit is plagued by a night of backstage crises. A group of skiers get hurt during the opening number, and after Kermit says that the theater will cover their medical costs, Scooter forgets to cash the check. The Teeterini Family are angry that their teeter board won't fit on the stage. The Swedish Chef prepares spring chicken, and the bouncing chicken drives Kermit crazy. And let's not even talk about the blindfolded, hang-gliding yodelers.

Thursday, July 3rd, 1980

16: Gladys Knight

The theater is under repair, but the workers have to destroy in order to build. They take the roof right off, leaving this show victim to the elements.

Tuesday, July 8th, 1980

17: Hal Linden

Statler and Waldorf get their chance to do a better show than Kermit--they play host, while Kermit and Fozzie heckle from the balcony. Unfortunately, Statler and Waldorf's acts don't turn out exactly as they plan. The Berlin National Opera Company cancels and are replaced by the Salzburg Sauerkraut Singers. Hal's Fourth of July number is invaded by Gonzo on a sleigh singing Christmas songs. Finally, Statler and Waldorf admit that the show is harder to put together than it looks and happily go back to complaining from the balcony.

Monday, July 14th, 1980

18: Marty Feldman

The Muppets present their version of 1001 Arabian Nights, with guest star Marty Feldman playing the role of Scheherazade, telling tales to an evil Caliph (played by the Swedish Chef).

Monday, July 28th, 1980

19: Wally Boag

In honor of vaudeville-influenced guest star Wally Boag, the Muppets salute vaudeville, with a balloon animal act, a bagpipe player and a hypnotist. Wally performs acts he made famous at the Golden Horseshoe Revue at Disneyland, including the Pecos Bill teeth-spitting sketch.

Monday, August 4th, 1980

20: Debbie Harry

Robin's Frog Scout troop visits the show, getting in everyone's way backstage. They ask Debbie for help earning their punk merit badges, and she teaches them how to do the pogo. When Gonzo cancels his act, the Frog Scouts get their chance to do a performance of close-order drills.

Tuesday, August 5th, 1980

21: Chris Langham

A messenger brings a message from the scheduled guest star -- Benny Brillstein, the Yiddish yodeler. Benny refuses to be on the show, so Kermit asks Chris, the messenger boy, to be the guest. Chris knows a joke, so Kermit introduces him as a comedian.

Monday, August 11th, 1980

22: Johnny Cash

In honor of Johnny Cash's appearance, the show is simulcast over country radio station WHOG, and the radio broadcast threatens to overwhelm the actual show. The head of WHOG, Big Tiny Tall Saddle, insists on making all the decisions. He refuses to let Rowlf go on, and instead schedules Grampaw McGuire and his whistling bricks. Kermit tries to run his own show, but Big Tiny is one of the toughest men alive -- when he's annoyed, he has a habit of wrapping microphone stands around people's necks. Fozzie is replaced by Wally Whoopie, a stand-up comedian who makes fun of the bear -- which inspires Kermit to stand up for his friend, and his show.

Tuesday, August 12th, 1980

23: Buddy Rich

Thanks to Gonzo's refrigerated mildew collection, the power goes out in the theater, and Beauregard almost electrocutes himself trying to fix it. Half of the acts have to perform in the dark, until Dr. Bunsen Honeydew hooks up a generator that runs on Beaker-power. Beaker runs on a huge wheel to generate power, and when he gets tired, Bunsen helps to motivate him by releasing a hungry tiger onto the wheel.

Tuesday, August 19th, 1980

24: Gene Kelly

Gene is under the impression that he's a "guest" -- that is, he's going to sit and watch, but not perform onstage. Frantic, Kermit tricks him into performing by asking him to give him a dance lesson on-stage. Kermit plans a surprise closing number, "Singin' in the Rain," Gene refuses, saying that he doesn't think he'll ever sing the song as good as he did in the movie, but he does eventually sing it backstage. Meanwhile, Scooter uses his Tarot cards to predict that the world is coming to an end. Beauregard believes him, and tries to convince the rest of the cast the apocalypse is near.