update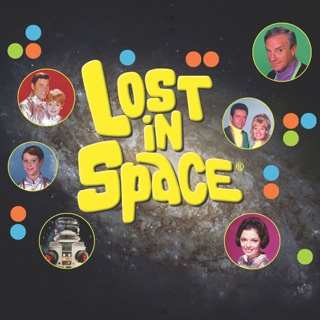 Season 0
99: CBS Network Presentation

not specified

4: Memories, Interviews, Next Week's Trailers

not specified

6: Trailer for Castles in Space

not specified

7: Trailer for The Anti-Matter Man

not specified

27: Bob May's Home Movies

Photographed by Judy May during production of "The Sky Pirate".

not specified

8: Trailer for Target Earth

not specified

9: Lost In Space Memories

20 nastalgic video clips with cast members offering a fond look back at favorite episodes and highlights of the show.

not specified

10: CBS Network Presentation

not specified

11: Interview With Jonathan Harris

not specified

12: Interview With Bill Mumy

not specified

13: Interview with Guy Williams and June Lockhart

not specified

14: Lost in space 25 year anniversary

not specified

15: The Robinsons: Lost in Space

2004 Un-sold Pilot. John Robinson hopes to make up for all the times he wasn't there with his family only for the space station to be invaded by an unnamed army of reptilian aliens. The Robinsons and a young military figure named Don West escaped the doomed space station, only to find themselves lost in space.

not specified

16: Lost In Space Memories Blooper

not specified

18: Guy Williams Screen Test

not specified

19: Seven Wonderful Nights - Lost in Space

not specified

21: Special FX Outtakes

not specified

22: Lost in Space Epilogue

This extra is the highlight of the new set, and so much fun that fans of the series may want to jump to it first (if you're new to the show, save it for last!). It's basically a table read of an unproduced script for a reunion movie that Billy Mumy co-wrote (along with Brian Greer and Paul Gordon) back in 1980. Mumy, Mark Goddard, Marta Kristen, and Angela Cartwright reprise their original roles for this table read, and are joined by some of their friends and family for some of the other roles (including Guy Williams, Jr. and Veronica Cartwright). This extra includes an optional intro and 'outro' by Billy Mumy.

not specified

23: Cast On-Camera Interviews

This collection of brand-new interview footage is divided up into five parts: a Guy Williams Tribute (4 min.) with Williams' son and daugher; two interviews with Billy Mumy (4 ½ min. and 3 ½ min.); and two interview segments with Mumy, Mark Goddard, Marta Kristen, and Angela Cartwright together (2 min. and 3 ½ min.).

not specified

24: The Fantasy Worlds of Irwin Allen

This 1995 TV documentary (which was executive produced by Kevin Burns) is a look at all of Irwin Allen's projects, although it primarily focuses on 'Lost in Space' and includes appearances from some of the series' cast members.

not specified

25: Dick Tufeld Tribute

not specified

26: The Ballad of William Robinson - Bill Mumy Music Video

not specified

28: Sheila Mathews Allen Tribute

not specified

29: Jonathan Harris and Al Lewis on Mancow's Morning Madhouse (1998)

not specified

34: Condemned of Space (1:78 aspect ratio)

"Condemned of Space" (1967, presented in 1:78 aspect ration with 5.1 stereo remix)

not specified

35: 20th Anniversary Interview with Irwin Allen

20th Anniversary Interview with Irwin Allen (1985, conducted by Mike Clark)

not specified

36: Lost In Space Animated TV Series Pitch

"Lost In Space" Animated TV Series Pitch (2005, by Scott O'Brien)

not specified

40: Robot Reunion

not specified

1: No Place to Hide (Unaired Pilot)

October 16, 1997. The Robinsons become America's first family in space as part of an effort to colonize the Alpha Centauri star system. Their space ship, the "Gemini 12", runs into a meteor shower and goes off course, crashing on an uncharted planet. The Robinsons must deal with adversities such as a giant cyclops, earthquakes, and extreme cold. They also discover the remains of an ancient civilization in a cave.

not specified

20: Never Fear Smith is Here

not specified

39: No Place to Hide (Unaired Pilot Extended)

not specified

5: Lost In Space (1998)

In the year 2058, the Earth will soon be uninhabitable after the irreversible effects of pollution and global warming! Professor John Robinson, lead scientist of the Jupiter 2 Mission, will lead his family to the habitable planet Alpha Prime to prep it for colonization. The Jupiter 2 is equipped with a hyperdrive that allows faster-than-light travel, which will eventually be employed to evacuate the citizens of Earth. However hypergates must be constructed on Earth and Alpha Prime to provide stable points of departure and arrival. Dr. Zachary Smith is bribed by a terrorist organization to sabotage the mission, and ends up an unwilling stowaway as the ship blasts off.

Wednesday, September 15th, 1965

32: The Reluctant Stowaway (original broadcast version)

[Original Broadcast] In the year 1997 the Robinson family take off to colonize Alpha Centuri. A spy from a foreign country AKA Dr. Smith becomes trapped aboard trying to sabotage the project. The ship is whisked off course and into a meteor storm due to Dr Smith's extra weight upsetting navigational computers. Smith, despartely tries to save himself by reviving the crew. The result: the Robinson family becomes lost in space.

Wednesday, September 22nd, 1965

33: The Derelict (original broadcast version)

[Original Broadcast] The jupiter 2 is pulled into a giant alien spaceship where there are advanced bubble like creatures.While John and Don look for maps and equipment Dr Smith and Will look for trouble.

Wednesday, February 16th, 1966

31: The Magic Mirror (original broadcast version)

[Original Broadcast] Penny and Judy stumble upon a mirror. They discover someone is on the otherside. Before they know it they are transported to the mirror universe which is occupied by only one person, a boy who is lonesome for companionship.

Wednesday, April 27th, 1966

30: Follow the Leader (original broadcast version)

[Original Broadcast] John Robinson is possessed by an alien spirit. The alien forces the family to prepare to return to the spirit's home world, even if it requires he sacrifice Will to keep his secret from the rest of the family.

Friday, September 16th, 1966

37: Blast Off into Space (original network version)

[Original Broadcast] Dr Smith and Will befriend an old miner named Nerim. After a series of earthquakes indicates that the planet is breaking up, Dr Smith tries to convince them that it is merely the effects of mining, and no harm will come to the planet. John informs him that he is wrong and that the Robinson family will be departing within the day. It is a race against time to escape the crumbling planet.

Wednesday, January 3rd, 1968

38: Target: Earth (original network version)

[Original Broadcast] The Space Pod lands on a planet that is inhabited by creatures who all look alike, and aspire to be different. They capture the Robinsons and make duplicates of them with the objective of using the duplicates to fly the Jupiter II back to Earth. Will is not duplicated, and he thwarts their plan.

Saturday, September 8th, 1973

17: Lost In Space: Animated TV Special

Craig Robinson, fresh out of Space Academy, has taken command of the Jupiter 2. Robinson takes his younger brother Link along on a routine mission from Earth to Saturn to drop off geologist Dina Carmichael. En route, the ship is battered by a meteor shower. Damaged, the Jupiter 2 is forced to land on an uncharted planet.

Thursday, November 26th, 1998

2: Lost In Space Forever (1)

Thursday, November 26th, 1998

3: Lost in Space Forever (2)
Season 1
Wednesday, September 15th, 1965

1: The Reluctant Stowaway

In 1997, the Robinsons take off on the first mission to colonize space only to discover an enemy agent aboard their spacecraft.

Wednesday, September 22nd, 1965

2: The Derelict

John and Maureen, trying to return to their spaceship, are threatened by a comet.

Wednesday, September 29th, 1965

3: Island in the Sky

John descends from the orbiting spaceship to explore a planet that the Robinson's are planning to land on.

Wednesday, October 6th, 1965

4: There Were Giants in the Earth

The Robinsons discover strange forms of life where they have established a self-sustaining community.

Wednesday, October 13th, 1965

5: The Hungry Sea

An earthquake threatens to seal the cave where Don, Judy, Will, and Penny are trapped.

Wednesday, October 20th, 1965

6: Welcome Stranger

The Robinsons are visited by a long-lost astronaut, who agrees to help their children return to Earth.

Wednesday, October 27th, 1965

7: My Friend, Mr. Nobody

Penny discovers a deep cave inhabited by an invisible but seemingly friendly voice.

Wednesday, November 3rd, 1965

8: Invaders From the Fifth Dimension

The travelers are menaced by glowing creatures who are looking for a humanoid brain.

Wednesday, November 10th, 1965

9: The Oasis

The Robinsons face dangers on strange terrain, where water is running low and the heat is getting more intense.

Wednesday, November 17th, 1965

10: The Sky Is Falling

The Robinsons encounter a family of crablike visitors who are far from friendly.

Wednesday, November 24th, 1965

11: Wish Upon a Star

Will and Dr. Smith discover a device that transforms wishes into realities.

Wednesday, December 1st, 1965

12: The Raft

The Robinsons construct a two-man vehicle to fly back to Earth.

Wednesday, December 8th, 1965

13: One of Our Dogs Is Missing

Dr. Smith and the women discover that their spaceship has been looted.

Wednesday, December 15th, 1965

14: Attack of the Monster Plants

Plants grow to huge proportions and Smith schemes to steal the canisters containing the spaceship's fuel supply.

Wednesday, December 29th, 1965

15: Return From Outer Space

Will disobeys John's orders to stay away from the matter-transfer unit and is transported back to Earth.

Wednesday, January 12th, 1966

16: The Keeper (1)

The castaways' planet is visited by a being traveling the universe to collect creatures—two of every kind.

Wednesday, January 19th, 1966

17: The Keeper (2)

The Robinsons must turn Penny and Will over or face death.

Wednesday, January 26th, 1966

18: The Sky Pirate

The Robinsons meet a space traveling Earth man, Alonzo P. Tucker, who was abducted by aliens in 1876.

Wednesday, February 2nd, 1966

19: Ghost in Space

Smith sets off an explosion in a bog, arousing an invisible, indestructible, and irresistible, creature.

Wednesday, February 9th, 1966

20: The War of the Robots

Will finds a rusted, more capable robot, but the Robinsons' own robot warns him against rebuilding the device.

Wednesday, February 16th, 1966

21: The Magic Mirror

Penny discovers an extraordinary mirror which reflects a world that does not exist.

Wednesday, March 2nd, 1966

22: The Challenge

The Robinsons encounter a militant boy who is determined to prove his superiority over the earthlings.

Wednesday, March 9th, 1966

23: The Space Trader

The Robinsons are victimized by a huckster who will stop at nothing to get their equipment.

Wednesday, March 16th, 1966

24: His Majesty, Smith

Visitors from Andronica are looking for a king – a position Dr. Smith feels uniquely qualified to fill.

Wednesday, March 30th, 1966

25: The Space Croppers

The Robinsons encounter space farmers who grow deadly plants and practice witchcraft.

Wednesday, April 6th, 1966

26: All That Glitters

Penny shelters an interplanetary fugitive who gives her a small disc that is supposedly the key to the greatest treasure in the galaxy.

Wednesday, April 13th, 1966

27: Lost Civilization

The Robinson men discover an underground civilization while exploring a huge cave.

Wednesday, April 20th, 1966

28: A Change of Space

Will and Smith, on an alien spaceship, enter the sixth dimension, and emerge with personality changes.

Wednesday, April 27th, 1966

29: Follow the Leader

John falls into a cave containing a centuries-old mummy, whose spirit possesses John's body.
Season 2
Friday, September 16th, 1966

1: Blast Off into Space

Dr Smith and Will befriend an old miner named Nerim. After a series of earthquakes indicates that the planet is breaking up, Dr Smith tries to convince them that it is merely the effects of mining, and no harm will come to the planet. John informs him that he is wrong and that the Robinson family will be departing within the day. It is a race against time to escape the crumbling planet.

Wednesday, September 21st, 1966

2: Wild Adventure

Shortly after leaving their original crash-site planet, Smith spots a familiar star and, in an amazing show of stellar navigational skill, calculates the course to get back to Earth. He extracts a promise from Don and John that they'll return to Earth, or else he'll destroy his navigation data. They agree, but inform the family at dinnertime that they are headed for Alpha Centauri after all, mainly because the Earth is on the other side of the Sun (how do they know that? - do they know the date? And besides, from Alpha Centauri, Earth revolves clockwise, visible all the time). Smith changes course 180 degrees, then clumsily jettisons most of the fuel. They reach a refueling barge, one of several that Alpha Control put out in 1996, top up the tanks, and resume course for Alpha Centauri, not knowing that they've picked up a tailgater who follows them after Smith reverses course to Earth again. The alarm goes off in the night, and they expend a lot of fuel pulling away from the Earth's

Wednesday, September 28th, 1966

3: The Ghost Planet

Due to Smith's actions the crew has had to land their ship on a alien planet which is run by cyborgs. Meanwhile the crew try to break free from the captors who promise them power and luxury and they have to save their robot who was crippled by a ray gun.

Wednesday, October 5th, 1966

4: Forbidden World

The Robinsons are trapped on a fog-shrouded planet.

Wednesday, October 12th, 1966

5: Space Circus

A circus threatens to exhaust the Robinsons' dwindling food supply.

Wednesday, October 19th, 1966

6: Prisoners of Space

The Galaxy Tribunal of Justice contacts the travelers to tell them they will be tried for crimes committed in space.

Wednesday, October 26th, 1966

7: The Android Machine

Dr Smith is provided with a female robot who declares that she is his, forever.

Wednesday, November 2nd, 1966

8: The Deadly Games of Gamma 6

Smith wants John to enter fight promoter Myko's intergalactic boxing tournament.

Wednesday, November 9th, 1966

9: The Thief of Outer Space

An intergalactic thief forces Will to join his search for a long-lost princess.

Wednesday, November 16th, 1966

10: The Curse of Cousin Smith

Jeremiah Smith plots to liquidate his doctor cousin and claim the family fortune.

Wednesday, November 23rd, 1966

11: West of Mars

Dr Smith is mistaken for a notorious outlaw.

Wednesday, December 7th, 1966

12: A Visit to Hades

Smith is transported to a hellish place where he becomes the terrified tool of a satanic stranger.

Wednesday, December 14th, 1966

13: Wreck of the Robot

The robot is being used to help create a sinister army of machines.

Wednesday, December 21st, 1966

14: The Dream Monster

An alien plans to drain all emotions from the Robinsons.

Wednesday, December 28th, 1966

15: The Golden Man

The Robinson women and Dr Smith become involved in a war between the leaders of two alien civilizations.

Wednesday, January 4th, 1967

16: The Girl from the Green Dimension

Will is green! Smith must fight the evil Urso to restore Will's normal color.

Wednesday, January 11th, 1967

17: The Questing Beast

Will learns the meaning of chivalry and honor when he serves as page to a knight-errant.

Wednesday, January 25th, 1967

18: The Toymaker

Will and Smith are trapped in a four-dimensional toyshop, where a toymaker mistakes them for playthings.

Wednesday, February 1st, 1967

19: Mutiny in Space

Will and Dr. Smith pursue the first mate who marooned Admiral Zahrt on their planet.

Wednesday, February 8th, 1967

20: The Space Vikings

Smith finds the golden hammer of the Norse god Thor and blunders into a twilight zone of the gods.

Wednesday, February 15th, 1967

21: Rocket to Earth

Smith is keen for the job of sorcerer's apprentice after learning that a space magician's rocket ship can reach Earth in a few hours.

Wednesday, February 22nd, 1967

22: The Cave of the Wizards

Smith is lured into a tomblike cave, where he falls under the spell of a computer.

Wednesday, March 1st, 1967

23: Treasure of the Lost Planet

A space pirate demands that Dr Smith lead him to a buried treasure.

Wednesday, March 8th, 1967

24: Revolt of the Androids

The Robinsons place their lives in jeopardy when they become involved in a revolt of half-human androids.

Wednesday, March 15th, 1967

25: The Colonists

A female warrior captures the Robinson party and puts the men to work preparing for the arrival of more conquering colonists.

Wednesday, March 22nd, 1967

26: Trip Through the Robot

Will and Dr. Smith try to repair the robot, which has grown to the size of a house.

Wednesday, March 29th, 1967

27: The Phantom Family

An alien scientist gives Will 24 hours to teach his androids how to act like humans.

Wednesday, April 5th, 1967

28: The Mechanical Man

To provide themselves with a leader, tiny mechanical men interchange the personalities of Smith and the robot.

Wednesday, April 12th, 1967

29: The Astral Traveler

While exploring a mysterious cave, Will is transported through space to a haunted Scottish castle.

Wednesday, April 26th, 1967

30: The Galaxy Gift

Aliens enlist Dr Smith's help to obtain a valuable amulet that could destroy the galaxy.
Season 3
Wednesday, September 6th, 1967

1: The Condemned of Space

The Robinsons board a computer-controlled spacecraft filled with frozen men.

Wednesday, September 13th, 1967

2: Visit to a Hostile Planet

A time warp transports the travelers to a hostile planet – Earth as it was in 1947.

Wednesday, September 20th, 1967

3: Kidnapped in Space

Mechanical men threaten the travelers with death unless someone can fix their robot leader.

Wednesday, September 27th, 1967

4: Hunter's Moon

John is captured by a maniacal humanoid and made the quarry in a sadistic big-game hunt.

Wednesday, October 4th, 1967

5: The Space Primevals

In an attempt to rescue Don and Smith, the Robinsons pit their robot against a computer that rules a race of primitive aliens.

Wednesday, October 11th, 1967

6: The Space Destructors

Dr Smith activates a robot-manufacturing machine that turns out an army of obedient automatons.

Wednesday, October 18th, 1967

7: The Haunted Lighthouse

The Robinsons are endangered by a youngster who has put himself in control of their imaginations.

Wednesday, October 25th, 1967

8: Flight Into the Future

The space adventurers search for reality in a world of fantastic illusions.

Wednesday, November 8th, 1967

9: Collision of the Planets

The Robinson's come across a group of space hippies who are trying to destroy the planet the Robinson's currently inhabit.

Wednesday, November 15th, 1967

10: The Space Creature

A blue mist causes the travelers to disappear one by one until only Will is left.

Wednesday, November 22nd, 1967

11: Deadliest of the Species

The Robinsons' robot flips over a mechanical beauty programmed for pure evil. Robot: Bob May.

Wednesday, November 29th, 1967

12: A Day at the Zoo

The space travelers try desperately to end a day at the zoo in which they have become specimens.

Wednesday, December 13th, 1967

13: Two Weeks in Space

Smith turns the Jupiter 2 into a hotel for humanoids, unaware that they are fugitives from space justice.

Wednesday, December 20th, 1967

14: Castles in Space

A bandit threatens to hold Will until the Robinsons hand over a defrosted ice princess.

Wednesday, December 27th, 1967

15: Antimatter Man

Will and the robot try to rescue the kidnapped Prof. Robinson in a macabre world of orange grass, polka-dotted leaves, and animated rocks.

Wednesday, January 3rd, 1968

16: Target: Earth

Will tries to brew dissension among shapeless aliens who plan to conquer Earth.

Wednesday, January 10th, 1968

17: Princess of Space

Penny agrees to impersonate a long-lost princess to help quash a computer uprising.

Wednesday, January 17th, 1968

18: The Time Merchant

Smith tricks a time merchant into returning him to Earth in a process that endangers the Robinsons' lives.

Wednesday, January 24th, 1968

19: The Promised Planet

The Robinsons get a reception on a planet populated by music-loving teenagers.

Wednesday, January 31st, 1968

20: Fugitives in Space

Don and Smith are convicted on a false charge and sentenced to the toughest prison planet in the galaxy.

Wednesday, February 14th, 1968

21: Space Beauty

Trouble begins when Dr. Smith tricks Judy into entering an enigmatic dictator's beauty contest.

Wednesday, February 21st, 1968

22: The Flaming Planet

The Robinsons must contend with a rapidly growing plant and missiles fired by aliens.

Wednesday, February 28th, 1968

23: The Great Vegetable Rebellion

The Robinsons land on a planet where plants talk and seek revenge against the animal world.

Wednesday, March 6th, 1968

24: Junkyard in Space

A galactic junkman threatens to melt down the Jupiter 2 and cannibalize the Robot.