update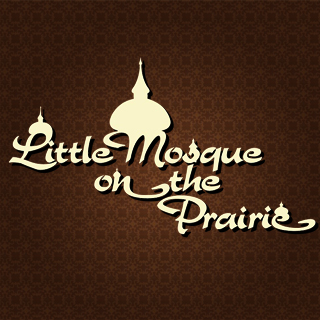 Season 0
Monday, December 6th, 2010

1: A Holiday Story

Amaar recounts his first Christmas in Mercy to Rev. Thorne after a tussle over their shared space reminds Amaar of the growing pains he had at the mosque as a rookie imam. Meanwhile, Yasir upsets Sarah when he stuffs Hamoudi Construction invoices into her Christmas cards as a cost-cutting measure.
Season 1
Tuesday, January 9th, 2007

1: Little Mosque

A small Muslim community in the prairies finally gets its own mosque–the problem is, it's in a church! Reverend Magee, who was tricked into the deal by the scheming Yasir, is suddenly very unpopular with his parishioners. The mosque's new Imam, Amaar Rashid arrives from the big city to smooth things over, but his easy charm and progressive ways do little to convince the locals that Muslims aren't simply a bunch of terrorists. A handshake deal between the new Imam and Reverend Magee ensures that Mercy's Muslims are here to stay

Wednesday, January 17th, 2007

2: The Barrier

Baber, Mercy Mosque's conservative voice, decides a barrier must be erected to separate the men and women during prayer. Rayyan protests, convinced the community's liberal voices will prevail. But she has no idea what she's up against. A battle of the sexes ensues and Amaar's compromise ensures that no one will be happy. Meanwhile, Baber continues his long-standing and rather futile campaign to have Layla wear the hijab.

Wednesday, January 31st, 2007

3: The Open House

What better way to improve your image amongst suspicious townsfolk than to hold an open house at the Mercy Mosque? Amaar enlists Yasir to fix the room's decrepit electrical system before the big day arrives. Of course, the Muslims simply can't agree on what the open house should include. Long-winded history lectures? Islamic dating tips? Muslim munchies? In the end, the turnout is spectacular, but things come to sudden halt when an electrical fire has the guests convinced they're under attack.

Wednesday, February 7th, 2007

4: Swimming Upstream

Mercy's Muslim women protest co-ed swimming classes at the local pool. Mayor Popowicz refuses to change the rules, nervous at what voters will think if she's seen kowtowing to the Muslims. Meanwhile, Baber refuses to let Layla go out for Halloween, causing Amaar to suggest an Islamic version of the heathen holiday. In the end, the pool remains integrated, but Fatima dons an outrageous bathing suit to ensure she remains fully covered.

Wednesday, February 14th, 2007

5: The Convert

Marlon, a new white convert, has the entire mosque in a tizzy. Marlon's zealous embrace of Islam wins an immediate friend in Baber, but he soon alienates everyone by passing judgment on virtually everything the Muslims do. Meanwhile, Sarah, never too devout, decides it's time to become serious about Islam. But her passion soon wanes, even as Marlon's intensifies. Soon the entire mosque is cooking up hair-brained schemes to dampen Marlon's zeal.

Wednesday, February 21st, 2007

6: Mother-In-Law

Yasir's overbearing mother arrives from Lebanon with an exciting new proposition. Sarah is shocked to find that mother Hamoudi has plans for Yasir to take a second wife! Mayor Popowicz advises Sarah to fight back and take a second husband. Meanwhile, Reverend Magee ponders whether he should perform a gay marriage, amidst the protests of just about everyone. Yasir eventually solves his marital problems with a clever scheme that convinces his mother that one wife is enough.

Wednesday, February 28th, 2007

7: Playing with Fire

A non-Muslim fireman asks Rayyan out on a date. Baber considers sending Layla to an all-girls Islamic school to protect her from Rayyan's influence and Fatima attempts to dissuade him.

Wednesday, March 7th, 2007

8: The Archdeacon Cometh

When the Archdeacon announces he's coming to Mercy Anglican, Reverend Magee fears for the worst. With church attendance is way down, and the place just might get shut down. Because the Muslims realize that they have a stake in this as well, Yasir cooks up a scheme to have Muslims pose as Christians to help fill the seats. The archdeacon arrives early and quickly figures out the entire scheme, but he's delighted at the possibilities for the mosque's lucrative rent money.
Season 2
Wednesday, October 3rd, 2007

1: Grave Concern

Baber and Yasir decide to set up a Muslim cemetary but this does not go over well with some in the local community.

Wednesday, October 10th, 2007

2: Public Access

Amaar and Rayyan become co-hosts of a public access Islam themed show.

Wednesday, October 17th, 2007

3: Ban The Burka

A Burka wearing newcomer stirs up a wide range of emotions in Mercy.

Wednesday, October 24th, 2007

4: Lucky Day

Sarah is jubilant when she wins the lottery until she remembers that, as a practicing Muslim, she isn't supposed to gamble.

Wednesday, November 7th, 2007

5: Mercy Beet

A local company's stock price rises dramatically and everybody in town wants to take advantage of the opportunity.

Wednesday, November 14th, 2007

6: Rival Imam

Amaar has to deal with conflicting emotions when a former friend and now bitter rival comes to Mercy.

Tuesday, November 20th, 2007

7: Spy Something or Get Out

The people at the mosque become suspicious when an agent from the Canadian Security Intelligence Service comes to town.

Wednesday, November 28th, 2007

8: Best Intentions

Baber starts to rethink his outlook on life when Amaar inadvertently gives him the " evil eye ".

Wednesday, December 5th, 2007

9: No Fly List

Amaar and Rayyan go with Baber to the US consulate to get Baber removed from the American " No Fly List ".

Wednesday, December 12th, 2007

10: Eid's A Wonderful Life

Rayyan decides to add a few yuletide touches to cheer up Sarah, who is openly longing for the traditions of Christmas.

Wednesday, December 12th, 2007

11: The Five Year Plan

During preparations for New Year's Eve festivities, many people in Mercy reflect back on what they were doing five years earlier.

Wednesday, January 9th, 2008

12: Jihad on Ice

Amaar challenges Fred Tupper to a curling showdown though Amaar's knowledge of the sport is rather limited.

Wednesday, January 16th, 2008

13: Crush

Amaar thinks Layla has a crush on him and tries to figure out a way of ending it quickly.

Wednesday, January 23rd, 2008

14: Welcome To Mercy

Sarah looks to replace the " Welcome to Mercy " sign with one written in multiple languages but this proves to be more difficult than she anticipates.

Wednesday, January 30th, 2008

15: Wheat Week

The mayor tries to have the " Wheat Week " celebration canceled but this move lands her in hot water with the people of Mercy.

Wednesday, February 6th, 2008

16: Ear For Trouble

During the Ramadan period, Amaar challenges his congregation to abstain from lying, getting angry or gossiping but this proves to be difficult for some.

Wednesday, February 13th, 2008

17: Meet J.J.

A childhood friend of Rayyan's visits Mercy and Rayyan finds herself infatuated.

Wednesday, February 20th, 2008

18: Security Alert

J.J. and Rayyan look for a chaperone for their budding relationship.

Wednesday, February 27th, 2008

19: Islam On Tap

J.J. seems to be intimidated by Rayaan's dating experience.

Wednesday, March 5th, 2008

20: Marriage Minded

After a short courtship, J.J. decides to ask Rayyan to marry him.
Season 3
Wednesday, October 1st, 2008

1: Amaar at the Bat

In the season premiere, we find out whether or not Rayyan accepted JJ's marriage proposal - and what Amaar does about it.

Wednesday, October 8th, 2008

2: Lord of the Ring

When Amaar returns to Toronto to re-think his future, Yasir comes to the rescue, only to find that winning Amaar might not be as easy as he thought.

Wednesday, October 15th, 2008

3: A Funny Thing Happened On The Way To Mercy

Amaar returns to Mercy to resume his role as Imam but finds he has to reapply for the job.

Wednesday, October 22nd, 2008

4: The Ties That Blind

Layla signs up Baber for an online dating site but soon decides that she must prevent her father from meeting the woman he is matched with.

Wednesday, October 29th, 2008

5: Rules R Rules

Yasir hires Amaar to work as a construction assistant but soon realizes that not everybody is qualified to work such a position.

Wednesday, November 5th, 2008

6: Let Prairie Dogs Lie

Yasir joins a local lodge to make business contacts but soon realizes that he may be in over his head.

Wednesday, November 19th, 2008

7: Sweet Sixteen

Baber enlists Yasir and Sarah's help in planning a party for Layla's sixteenth birthday but Layla isn't keen on the idea.

Wednesday, November 26th, 2008

8: Mercy Dot Com

Fatima looks to make a number patrons toting laptops happy at her cafe but risks alienating the rest of her customers in the process.

Wednesday, December 3rd, 2008

9: A Hard Day's Fight

J.J. is called back to Dubai and this development threatens to cause problems for the relationship between him and Rayyan.

Monday, January 5th, 2009

10: Baber Is From Mars, Vegans Are From Vegus

Rayyan and Yasir both want to be on Sarah's team in a charity marathon, which leaves Sarah a difficult choice to make.

Monday, January 12th, 2009

11: True Bromance

Amaar befriends a reporter new to the Mercy area but this friendship is tested when the two wind up in jail.

Monday, January 19th, 2009

12: Double Troubles

Amaar is enlisted by a friend to go on a double date but finds his confidence somewhat shaken by the outcome.

Monday, January 26th, 2009

13: The Week of Dying Dangerously

Fred gets some unsettling news from a visit to Rayyan's clinic and decides to change his life radically as a result with his rocky relationship with the local Muslim community the first thing to be changed.

Monday, February 9th, 2009

14: Raised Expectations

Amaar's attempts to get a raise for himself fail and Fred decides to help him by pursuing the matter on his own.

Monday, February 16th, 2009

15: Colour Me Excited

JJ tells Rayyan that his parents have bought them a palace in Dubai to live in and the couple try to decide whether to live in Dubai or stay in Mercy.

Monday, February 23rd, 2009

16: Recipe For Disaster

Yasir says he is too busy to attend a marriage workshop with Sarah but soon comes to regret his decision.

Monday, March 2nd, 2009

17: My Shariah

JJ opens an early wedding present but has no idea what the gift is and neither does anybody else.

Monday, March 9th, 2009

18: Baber Makes An Entrance

Baber insists that the Muslim women enter the mosque through a separate entrance. However, when he has a change of heart, Baber finds it difficult to undo what he has begun.

Monday, March 16th, 2009

19: Meet the Jaffers

J.J.'s parents arrive for the wedding and J.J.'s mother tells Rayyan something in private and swears Rayyan to secrecy over.

Monday, March 23rd, 2009

20: Can I Get a Witness?

J.J. and Rayyan's wedding date arrives and chaos threatens to unravel what should be a joyous occasion.
Season 4
Monday, September 28th, 2009

1: Love Thy Neighbour

Rev. Magee's replacement wants Amaar and the Muslims out until he realizes his congregates like having the Mosque around.

Monday, October 5th, 2009

2: Big Boys Don't Cry

When Amaar invites Rev. Thorne to co-host a party, the minister hijacks the planning and almost tanks the event.

Monday, October 12th, 2009

3: What's Yours Is Mine

Amaar thinks Reverend Thorne is stealing his sermons but his idea to prove this threatens to backfire on him.

Monday, October 19th, 2009

4: Break And Enter

After Rayyan forbids surprise visits, Sarah sneaks into Rayyan's home to get her emergency key and finds herself trapped inside the house.

Monday, October 26th, 2009

5: Death by Chocolate

Reverend Thorne installs a vending machine during a fundraiser fasting session that Amaar is leading over a thirty hour period. Amaar finds he may have to fight the temptation of easy food with faith.

Monday, November 2nd, 2009

6: The Bid

Yasir is determined to win the bid to renovate the church even if it results in bankrupting him in the process.

Monday, November 9th, 2009

7: Handle With Care

Yasir accidentally breaks Thorne's statue of Jesus and when he tries to secretly replace it, Yasir receives an unexpected surprise.

Monday, November 23rd, 2009

8: Saving Sarah Hamoudi

Sarah agrees to help Reverend Thorne improve the church's profile in the area. In response, Amaar recruits Nate to help do the same for the mosque.

Monday, November 30th, 2009

9: Gloves Will Keep Us Together

Thorne tricks Amaar into taking part in a charity boxing match and Amaar finds that if he tries to back out, he might lose face in the community.

Monday, January 4th, 2010

10: Bye Bye Yasir

Amaar is dumbfounded when he learns Reverend Thorne is faking injuries sustained from the charity boxing match in an effort to make Amaar look bad and generate sympathy for Thorne.

Monday, January 11th, 2010

11: The Great Indoors

Amaar and Reverend Thorne become lost during a camping trip in the woods. During their struggle to find the way home, the two discover they have more in common than either believed previously.

Monday, January 18th, 2010

12: Pants On Fire

The Mayor fires Sarah for lying at an inopportune time. Sarah is determined to get her job back and hatches a scheme to do just that.

Monday, January 25th, 2010

13: The Letter

Amaar accidentally opens a letter meant for Rev. Thorne and learns more about him than he really wanted to know.

Monday, February 1st, 2010

14: Holly Go Quickly

Rayyan is thrilled when a friend from her days at college comes to visit. However, Rayyan's enthusiasm is dampened when she finds out the real reason her friend is in Mercy.

Monday, February 8th, 2010

15: Radio Silence

When Thorne encourages Baber to share his extreme views on the radio, Amaar conspires with an unlikely ally to get him off the air.

Monday, March 1st, 2010

16: Keeping the Faith

Amaar sides with Rayyan in a disagreement with fundamentalists but this decision may be prove to be a costly one for him.

Monday, March 8th, 2010

17: Farewell To Amaars

Amaar decides to stay in Mercy after he is fired as Imam. Meanwhile, Baber takes over for Amaar as Imam and things go badly very quickly.

Monday, March 15th, 2010

18: A Lease Too Far

With an archbishop coming for a visit and looking to meet the Muslims in Mercy, Thorne tries to hide the fact that he has evicted the mosque.
Season 5
Monday, December 6th, 2010

0: A Holiday Story

It's the December holiday season, and the Christian and Muslim children at the church/mosque are fighting over how to decorate the building. This fight, especially the sight of an ornament looking like a mosque made out of Christmas tree light bulbs, makes Amaar remember back to the one and only major fight he had with Reverend Magee the first year the mosque was located in the church. Without asking, Duncan used the prayer hall as a practice space for the Christmas pageant's choir, then decorated outside the prayer hall with Christmas decorations. Amaar and Duncan were able to overcome these problems amicably, with Duncan even inviting the Muslim congregation to their Christmas party. But the last straw for Amaar was when the Anglican congregation, without Duncan's OK, moved into the prayer hall for the Christmas party since there was no other available space in town. Amaar disallowed the Christmas party in the prayer hall, much to an angry Duncan's chagrin. One other battle that year happened between Sarah and Yasir, who decided to place Hamoudi Contracting invoices in the Christmas cards Sarah was sending out. And Sarah wondered why they weren't receiving any Christmas cards in return.

Monday, January 3rd, 2011

1: The Proposal

Amaar searches for the perfect way to propose to Rayyan after getting Yasir's permission to marry his daughter. Sarah volunteers to help but soon what is supposed to be the most magical night ever becomes a series of comic misfires. Meanwhile, when Thorne finds the town has turned on him after his bad behavior toward the Muslims, he tries to find a new way to fit in.

Monday, January 10th, 2011

2: Bromancing the Imam

Rayyan sets out to convince Amaar that they should have children some day by inviting him to help her babysit a newborn. But when the baby takes to Amaar and not to Rayyan, she's less sure she's in a hurry to become a mother. Meanwhile, Thorne recruits Sarah to help him win over Amaar as a friend but instead ends up destroying a peace offering he had made to the Imam.

Monday, January 17th, 2011

3: Kept Imam

Amaar becomes self-conscious about his own meager earnings compared to those of his fiancée, Rayyan, who is always eager to pick up the cheque and pay for gifts. He decides a pre-nup is the best way to show her he won't be financially dependent on her. Meanwhile, Thorne is wracked with guilt when Sarah discovers he lied to replace her in a community bridge game.

Monday, January 24th, 2011

4: Loose Lips

Amaar shares personal information about Rayyan.

Monday, January 31st, 2011

5: Roomies

Thorne sabotages Amaar's housing options to keep him as a permanent roommate.

Monday, February 7th, 2011

6: Smooth Hate Criminal

Rayyan urges Amaar to befriend a lonely Rev. Thorne but quickly finds herself shut out when the former frenemies find much in common. Meanwhile, when a mishap at the Mosque is misread as a hate crime, Sarah covers for the Mayor until she has to come clean and mend fences between the Anglicans and the Muslims.

Monday, February 14th, 2011

7: Brother, Can You Spare A Mosque?

The excitement of their first joint purchase is ruined when Rayyan discovers that Amaar heard her snoring as she tried out mattresses. Meanwhile, Sarah, Thorne and Baber try to outdo each other in the charity department when a man down on his luck passes through town.

Monday, February 21st, 2011

8: Every Thorne Has Its Rose

Amaar and Rayyan learn that Rev. Thorne has fallen in love with the local librarian and Rayyan's interfering, against Amaar's advising her to stay away, may sabotage the budding romance.

Monday, February 28th, 2011

9: Love At First Fight

Urged on by the women of the Mosque, Rayyan runs for the board. But her victory is short-lived when Baber finds a clause in the constitution forbidding women from participating. Worse yet, Amaar agrees to uphold the constitution, no matter how upset Rayyan is. Meanwhile, Thorne enlists Sarah to help him connect with the people of Mercy and she loses her newfound friends to him.

Monday, March 7th, 2011

10: An Arranged Marriage

When Yasir announces his impending return, Amaar and Rayyan seize the opportunity of his visit to set a wedding date. They soon discover they don't have time to plan a big wedding and turn the event over to Sarah, who goes over the top with arrangements they don't love. Amaar saves the day when he finds the perfect spot for them to marry. Meanwhile, the only way Thorne can get Baber to help with his tax problem is to convince cranky Fred to do a favour for Baber.

Monday, March 14th, 2011

11: The Bachelor Party

Rev. Magee arranges an Islamicly appropriate bachelor party for Amaar.

Monday, March 21st, 2011

12: If You Leave Me Now...

Having mastered his work at the mosque, Amaar has devoted himself to good works volunteering for Islamic Assistance International and is thrilled when they offer him a full-time job. But that joy is tempered with sadness when he realizes the job would take him to Montreal and that Rayyan isn't sure she wants to move. Meanwhile, Sarah and the Mayor become convinced a new doctor in town is trying to steal Rayyan's practice.

Monday, March 28th, 2011

13: Amaar's Well That Ends Well

Not wanting to cast a pall over their special day, Amaar and Rayyan decide to wait until after the wedding to let their family and friends know they're moving to Montreal. But Baber overhears their juicy news and lets it slip at the worst possible moment. Everyone's shocked reaction threatens to derail the special occasion. Meanwhile, Yasir feels left out and struggles to find his role in the family and in town.
Season 6
Monday, January 9th, 2012

1: Home Again

Amaar and Rayyan cut their honeymoon short and return home so that they can help Sarah deal with her divorce from Yasir. Rayyan tries to drag Sarah to a divorce support group but when Sarah won't go Rayyan brings the group to her. Meanwhile, Amaar decides to sort out his Imam related issues with Baber and Thorne once and for all.

Monday, January 16th, 2012

2: What's in a Name?

Rayyan is back to work at her clinic and not happy with her new receptionist, Poppy. When Amaar tries to resolve her employee problem, Rayyan's stress level at home goes through the roof. Meanwhile, Ann takes the newly single Sarah Cunningham (her maiden-name) to Odayna for a ladies night at a local bar. When Baber and Thorne realize Sarah's religion may be up-for-grabs, they compete to win her religious allegiance.

Monday, January 23rd, 2012

3: Short Fuse

After blowing out the old fuse box in their house, Amaar tries to impress Rayyan by playing Mr. Handyman but has to secretly enlist Sarah's do-it-yourself expertise to get the job done. Rayyan becomes suspicious of his sudden upsurge in Mr.-Fix-it skills and volunteers Amaar to fix Fred's shower, Meanwhile, Baber and Thorne challenge each other to a fasting competition that escalates to insane heights, even for them.

Monday, January 30th, 2012

4: The Dating Game

Amaar needs Baber and Thorne's cooperation to win a coveted Multi-Faith Award, but Baber and Thorne try to cut Amaar out when they discover the award comes with a cash prize. Meanwhile, Ann sets Sarah up on the worst first-date of her life, which leads to the worst second-date of her life. And Nate and Fatima team up to make a multi-ethnic sandwich.

Monday, February 6th, 2012

5: Brotherly Love

Thorne's brother Charles arrives in town to audit Ann for Revenue Canada - and reconcile with Thorne. Thorne tries to send Charles packing despite Ann's growing attraction. Meanwhile, Amaar and Rayyan's first official dinner party as a married couple goes off the rails when Amaar's attempt at a fancy French recipe goes up in smoke.

Monday, February 13th, 2012

6: Destination Chicken

Amaar is getting impatient waiting to find his new purpose when Baber sticks his nose in where it doesn't belong, leading to an unexpected sign from above. Meanwhile, Ann's crush on Charles fuels old sibling rivalries when she encourages her new flame to help out with Rev. Thorne's Destination Church Spectacular. Sarah is left to deal with the town audit single-handed.

Monday, February 20th, 2012

7: Mosque of Dreams

Amaar tries to get the town to support his new Mosque, but finds only disinterest and some outright derision when he reveals that his divine inspiration came from a chicken. Meanwhile, Baber is determined to prove the town isn't ready for a new mosque by trying to get himself arrested. Sarah has a crisis of faith and considers eating bacon, while Ann suffers a crisis of love while sexting the now absent Charles Thorne.

Monday, March 5th, 2012

8: Finders Weepers

Sarah feels undervalued by Ann and agrees to work for Darnelly's Mayor, Glenda Beckford, not realizing that Ann's college 'frenemy' has ulterior motives for hiring her. Meanwhile, Amaar is so consumed with his plans for the new Mosque, he manages to forget Rayyan's birthday. Baber and Thorne compete for clients at the mosque/church's last rummage sale.

Monday, March 12th, 2012

9: Haunted Mosque on the Prairie

When Amaar inadvertently leads everyone to believe that the new Mosque is haunted, Sarah runs damage control and suggests he and Rayyan spend the night in the Mosque to prove it's completely ghost-free. Meanwhile, a love-struck Nate goes to extreme lengths to ask Poppy out on a date. And Thorne helps Baber overcome his irrational fear of Jinn.

Monday, March 26th, 2012

10: The Worst of Times

In the lead up to the series finale, Amaar reveals to Baber that he plans to be the Imam of the new Mosque. In turn, Baber revolts and forms a splinter Mosque. Meanwhile, Ann is distraught over Charles' upcoming nuptials to a younger woman and comes up with a bizarre strategy to fight for her man. And Sarah attempts to rejoin the church choir, with fiery results.

Monday, April 2nd, 2012

11: The Best of Times

In a series finale that lets Little Mosque on the Prairie live up to it's namesake, Amaar prepares for the grand opening of the new Mosque, while trying to get Baber to end his boycott. Charles returns to Mercy with a plan to win Ann. Sarah reaffirms her Muslim faith; and, with Mercy Anglican burnt to a crisp, Thorne finds an unexpected new home for his congregation.