update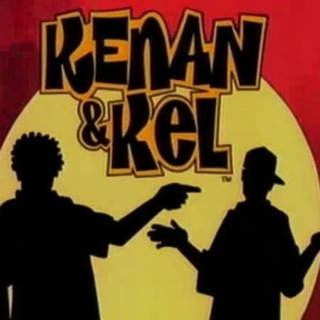 Season 0
Friday, July 25th, 1997

2: Good Burger

Two dim-witted teenage boys, are forced to save the fast-food restaurant they work at from going out of business, despite a new-and-improved burger joint opening across the street that want to be the "Top Dog" in the fast food industry.

Saturday, July 22nd, 2000

1: Two Heads Are Better Than None

Irrepressible kiddie-sitcom icons Kenan and Kel ( Kenan Thompson, Kel Mitchell) are the whole show in this made-for-cable comedy, described by one dim viewer as "Sleepy Hollow for idiots." Vacationing in New England with Kenan's family, our two heroes are stranded in the middle of nowhere when the car breaks down. Offering to go to the nearest village for help, K & K find that the locals are held in the terrifying thrall of the legendary Headless Knight. In the fine tradition of Abbott and Costello, the boys vow to overcome their own fears and take on the ghostly knight--before he manages to claim their heads (empty though they may be) for his collection. The great Milton Berle makes his final acting appearance in this film, which may or may not say something about the evolution of TV comedy since the heyday of "Uncle Miltie". Two Heads Are Better Than None made its Nickelodeon service debut on
Season 1
Monday, July 15th, 1996

0: Pilot

Kenan wants to buy a car, but his parents don't want him to have one. However, he finally manages to buy one, despite the unknown fact that the car was stolen. Kenan then makes an agreement with the police to catch the thief, being the password: "the chipmunk has pneumonia.".

Saturday, August 17th, 1996

1: Pilot

Kenan wants to buy a car, but his parents don't want him to have one. However, he finally manages to buy one, despite the unknown fact that the car was stolen. Kenan then makes an agreement with the police to catch the thief, being the password: "the chipmunk has pneumonia.".

Saturday, October 12th, 1996

4: Mental Kel-Epathy

Kel begins showing uncanny psychic abilities by telling Kenan and the family things he couldn't have known, so Kenan decides to bring him on a daytime talk show, even though Kel was lying.

Saturday, October 19th, 1996

3: Doing Things The Hemingway

Kenan decides that to live life to the fullest he must be like Ernest Hemingway, and he sets a list of goals to accomplish. At the top of Kenan's list is Brianna--the girl of his dreams. He decides that in order to get her attention he must climb to the top of the Sears Tower and hang a banner declaring his love for her. However, after walking up 110 flights of stairs and hanging the banner, Kenan and Kel get stuck in a window washing cart on top of the Sears Tower; worse still, the banner tears and reads "Kenan loves Brian."

Saturday, October 26th, 1996

2: The Tainting Of The Screw

When Kenan nearly chokes on a screw he finds in his tuna sandwich, he hatches a devious plot to sue the tuna company for $10 Million. They meet with a lawyer to discuss their plans, but will Kel be able to stick to Kenan's version of the story?

Saturday, November 2nd, 1996

6: Mo' Sweater Blues

Kenan finally gets up the nerve to ask out Brianna, the girl of his dreams. On the night of their date she arrives wearing a beautiful white sweater her grandmother knitted for her before she died. Kel accidentally spills a drop of orange soda on it. Kenan panics and the boys race to clean it up, spilling grease on it in the process. Ushering Brianna out of the house, sweater unseen, the boys spend the rest of the night frantically trying to clean the sweater without letting Brianna know anything is wrong. Instead of cleaning it, though, they only succeed in making it worse and worse.

Saturday, November 9th, 1996

8: The Cold War

Kel has a bad case of the flu. Kenan tries to cure him with a homemade remedy consisting of just about everything in the kitchen. To their surprise, Kel is in perfect health the next morning, which gives Kenan an idea. In their quest to reformulate their cure for the common cold, more than a few ingredients are mistaken and they end up with a cure with an uncontrollable side effect: deep sleep. All is well until the boys realize they have given the cold medicine to Kenan's father--an air traffic controller.

Saturday, November 16th, 1996

5: Duh Bomb

When two hip older teenagers scoff at Kenan and Kel for being too young to get into a real club, the boys set about making their own dance club--in Rigby's. Things turn disastrous as the partygoers begin to eat everything off the shelves and trash the store just as Chris walks in.

Saturday, November 23rd, 1996

14: Twizzles Fizzles

Roger and Sheryl leave Kenan in charge one weekend when they go out of town. The rules are simple: don't make a mess and take care of your father's beloved cockatoo, Twizzles. Within an hour of their departure, Twizzles expires and the boys are panicked. Searching Chicago for a replacement, the boys borrow $100 from Chris to buy a similar bird from Pet This! While transferring the bird into Twizzles's old cage, it flies out the window. In a desperate attempt to get the new Twizzles back, the boys spread birdseed all over the house and open all the windows and doors. When Roger and Sheryl come back early and walk inside the house they learn the birdseed attracted not only the Twizzles impostor, but half the fowl in Chicago.

Saturday, November 30th, 1996

10: Dial 'O' for Oops

It's love at first sight when Kenan meets the daughter of his father's mean boss, Mr. Dawson. Ignoring his father's warnings, Kenan sets out to ask her for a date. But when the answering machine records more than just him hanging up, Kenan and Kel set out to switch the tape before the Dawsons can get home and listen to it.

Saturday, December 7th, 1996

9: In the Line of Kenan

The President of the United States makes a visit to Rigby's during a stop in Chicago. While walking through the store, he falls prey to a toppling display of orange soda cans the boys have erected. Saved from disaster by Kenan, the President tells him to drop by the White House as his special guest if he's ever in town. The boys take him up on his offer and wreak havoc at the White House.

Saturday, December 14th, 1996

11: Merry Christmas, Kenan

Kenan has been saving up all year to buy a Christmas present for himself: the world's coolest mountain bike. To get the last few dollars he needs, he accepts a job filling in as a department store Santa after the other Santa meets with an unfortunate accident. Excited about finally being able to afford the bike, Kenan is thrown into turmoil when he meets a little boy who wants nothing for himself, just a bike for his little sister. The little boy inspires Kenan to learn the true spirit of Christmas and giving, and Kenan becomes a real-life Santa for the little girl's family.

Saturday, December 28th, 1996

7: Diamonds Are For Roger

Kenan's parents are getting ready to celebrate their 17th wedding anniversary. Roger really wants to go all out to impress Sheryl, so he visits an old friend who owns a jewelry store. When Roger is unable to decide which cubic zirconium he wants, Nate--the store owner--lets him take the stones home to think it over. In the meantime, Kenan and Kel are watching ""America's Criminals"" and see a diamond thief who looks exactly like Kenan's father. Later they find the zirconium that Roger brought home and conclude that he is the thief. They get themselves into an even bigger predicament when they try to return the ""diamonds"" to the jewelry store.

Saturday, January 4th, 1997

12: Baggin' Saggin' Kel

It's time for the yearly bag-off competition between Rigby's grocery store and the store owned by Chris's nemesis--Angus's Food Barn. It looks like Rigby's will lose for the 18th year in a row until Kel unknowingly reveals his bagging skills and becomes a Rigby's employee. Nervous about the competition, Kel and Kenan come up with a sure-fire way to win. A day before the competition, Kel is bribed by Angus to come work for him. Distraught, Chris prepares to lose again--until Kel reveals the boys' master plan.

Saturday, January 11th, 1997

13: Safe and Sorry

Chris sends the boys down to the little-used storage room in the basement of Rigby's to clean up. When Kel picks up a book to kill a large spider crawling on Kenan, a map falls out. The map gives directions to a safe, but the boys are hesitant--they've just seen a movie about the mob where a character who found a safe met with an unfortunate end.
Season 2
Saturday, September 6th, 1997

1: Pair-Rental Guidance

Kenan panics when the school principal wants to meet with him and his parents. Fearing the worst, Kenan and Kel hire actors to fool the principal. But his ""dad"" overacts a little, his ""mom"" thinks she can do it if the pros can, but to Kenans suprise the meeting with the principal was to discuss Kenans improvement in school. And even worse his ""mom"" invited the principal over to dinner.

Saturday, September 13th, 1997

2: Clowning Around

Kel is hanging out with Kenan at work when a circus clown enters Rigby's and robs the store by doing some tricks then tying both Kenan and Kel up and cleans out the cash at the register. Things get worse when the same clown shows up later at Kyra's birthday party and Kenan and Kel's attempts to find out if he's the same clown only serve to spoil Kyra's attempts to keep Megan, the most popular girl in her school, impressed and away from Kel.

Saturday, September 20th, 1997

3: The Lottery

Kel wins $64 million in the Illinois lottery! He even wants to split his winnings with his best pal, Kenan. Things look pretty good--until Kel loses the ticket.

Saturday, September 27th, 1997

4: Who Loves Orange Soda?

Kenan bets Kel that he can't give up drinking his favorite beverage, orange soda, for a week. Kel seeks the aid of a hypnotist to cure him of his orange soda obsession, but leaves the doctor's office with some new habits. Who will win the wager in the end?

Saturday, October 4th, 1997

5: Haven't Got Time for the Paint

Kenan realizes that Kel has an amazing talent: He can paint! Kenan decides to parlay Kel's skills into a money-making scheme and sets up an auction to sell Kel's masterpieces at a auction, and it is auctioned of at $50,000, but they only end up in trouble .

Saturday, October 11th, 1997

6: A Star is Peeved

Rigby's becomes the latest locale for the third installment of the action adventure movie ""Supermarket Cop,"" starring Buck Savage. Kenan and Kel try their best to hang out with Buck and become extras on the movie set.

Saturday, October 18th, 1997

7: Ditch Day Afternoon

Kenan and Kel decide to skip a day of school and work. They call in sick, but soon find themselves in big trouble when they get caught in the middle of a bank robbery and end up on the national news.

Saturday, October 25th, 1997

8: Get The Kel Outta Here

Kenan's dad is fed up with Kel's shenanigans and insists that Kel never step foot in the Rockmore house again. Kel can't believe he's banished from the homestead, and tries to do whatever he can to please Roger.

Saturday, November 1st, 1997

9: Foul Bull

Ron Harper of the Chicago Bulls pays a visit to Rigby's. Due to Kenan and Kel's eagerness to get Ron's autograph (and a puddle of orange soda on Rigby's floor), Ron ends up in the hospital with a severely injured knee. Kenan and Kel try to make amends with the basketball superstar, and the zaniness continues.

Saturday, November 8th, 1997

10: The Crush

There's a substitute teacher in class and Kel is sure she has a crush on Kenan. Kenan doesn't believe it at first, but Kel is persistent and persuasive. He begins to convince Kenan that he may be right. However, it turns out Kel has simply misconstrued some innocent encounters.

Friday, November 21st, 1997

11: Turkey Day

It's Thanksgiving and Kenan's dad has prepared a beautiful turkey. There's only one problem: Kel eats the whole thing before dinner! Kenan and Kel try desperately to find a replacement turkey before Dad finds out.

Saturday, December 27th, 1997

12: Bye-Bye Kenan (1)

Kenan and Kel contemplate the end of their friendship as Roger pursues his dream of becoming a forest ranger and moving the Rockmore's to Montana.

Saturday, January 3rd, 1998

13: Bye-Bye Kenan (2)

When the Rockmores finally get to Pumus, Montana, their new home, they find it is hillbilly country. The house is a little cabin and the bed has holes in it. The worst thing is they run into a bear lead there by none other than Kel!
Season 3
Saturday, October 10th, 1998

1: Fenced In

Kenan & Kel manage to score a date with two lovely young ladies named Lee Ann and Amy. Kenan is really anxious about the date and makes extensive plans to ensure that things run smoothly. Unfortunately, Kel can't seem to hold on to a yo-yo he's purchased for his date, and as a result the guys find themselves with their heads stuck in a fence.

Saturday, October 17th, 1998

2: Skunkator vs. Moth Man

There's a big comic book convention in town and Kenan & Kel are dying to go. Too bad Kenan has to train Rigby's new employee, Sharla, that day. The guys decide to go anyway and things go downhill from there.

Saturday, October 24th, 1998

3: The Raffle

The Rockmores get a brand new TV, and when Kel breaks the TV that Chris was planning to give away in the Rigby's raffle, Kenan pulls the old switcheroo. What are Kenan & Kel to do? Why…fix the raffle, of course.

Thursday, October 29th, 1998

4: The Chicago Witch Trials

There's a new girl in school named Becky. Kel thinks he's head-over-heels in love with her, but Kenan thinks she's a witch and is determined to prove it.

Saturday, November 7th, 1998

5: To Catch A Thief

Kenan believes that Marc has stolen his watch so he and Kel set a trap to catch him in the act at Kenan's house.

Saturday, November 21st, 1998

6: Happy B-Day Marc

Marc Cram is having a birthday bash and everyone's invited---except Kenan. Kenan is determined to attend the party, one way or another.

Saturday, November 28th, 1998

7: I.Q. Can Do Better

Kenan & Kel take an IQ test and Kel outscores Kenan. When the guys go to talk to Principal Dimly about the results, Kel accidentally leaves incriminating evidence in the office.

Saturday, November 28th, 1998

8: Attack of The Bug Man

While Kenan & Kel are in Kenan's room playing Penguin Hunter, the Rockmores' house is robbed. Kenan & Kel try to prevent Kenan's parents from coming home before they can see what has happened.

Saturday, December 12th, 1998

9: Surprise, Surprise

Roger is planning a surprise anniversary party for Sheryl. Too bad Kenan & Kel are in charge of picking up the cake and Sheryl's gift.

Saturday, December 19th, 1998

10: You Dirty Rat

There's a rat loose in Rigby's and it's up to Kenan & Kel to capture it before the exterminator gets to it.

Saturday, January 2nd, 1999

11: Freezer Burned

As a result of bumbling, Kenan and Kel find themselves trapped in a freezer. And one by one, Roger, Sheryl, Kyra, a restaurant full of customers, and Dr. Joyce Brothers come into the freezer and the door closes behind every one of them.

Saturday, January 16th, 1999

12: Present Tense

Eager to see the gift his parents bought him for his birthday, Kenan snoops around and finally finds it. Then, Kel accidentally breaks the gift, which eventually winds up in the possession of Kenan's uncle. Now the guys have to get the gift back and replace it. Good luck.

Saturday, January 23rd, 1999

13: Housesitter

Chris entrusts Kenan & Kel with the responsibility of taking care of his house while he's out of town. The guys do a great job, if you don't count the fire, and the flood, and the hole in the ceiling, and the...

Saturday, January 30th, 1999

14: I'm Gonna Get You Kenan

When Kenan hits a robber with the door at Rigby's he has him put in jail. Meanwhile Kenan has the house to himself after his parents leave. But when Kenan hears that he escapes he gets very scared.

Saturday, January 30th, 1999

15: The Limo

To impress a wealthy girl, Kenan pretends he's loaded too. All goes well until Kel wrecks the limo Kenan has rented for the evening.

Saturday, February 6th, 1999

16: The Contest

A local radio station is sponsoring a contest and the grand prize is two courtside seats to a Chicago Bulls game. All Kenan & Kel have to do is perform a stunt crazier, wackier, and more dangerous than all the other entrants' stunts and the tickets are theirs for the taking.

Saturday, February 6th, 1999

17: Picture Imperfect

When Kel accidentally destroys half of the school's yearbook photos, it's up to him and Kenan to rectify the situation. In a rare stroke of luck, Bill Bellamy happens to be in town that week.

Saturday, February 13th, 1999

18: He Got Job

Kel takes on a job at the donut shop. It's not long before he's created a sensational new donut---and ruined the store.

Saturday, February 20th, 1999

19: Clothes Encounters

Kenan & Kel take a trip to the mall and manage to get locked out of their dressing rooms. One minor problem--Kenan is dressed only in his underwear and a t-shirt.

Saturday, February 27th, 1999

20: We Are The Chimpions

Kenan & Kel adopt a chimpanzee through the zoo's adopt-a-critter program. After the guys are informed that their pet is being transferred, Kel decides he's going to kidnap the chimp---if he doesn't lose him first.

Monday, April 19th, 1999

21: Who Loves Who-ooh?

The sweethearts ball is coming up and everyone has a date, except Kenan. He wants to ask Sharla, but he's afraid. Instead, he decides to tell everyone he's taking Tamia to the dance. Now all he has to do is convince Tamia to go to the dance with him.

Saturday, April 24th, 1999

22: Poem Sweet Poem

Kenan writes a lovely poem, inspired by Sharla, for a class assignment. Unfortunately, Kel leads a female classmate, Alison, to believe that Kenan wrote the poem for her. When she breaks up with her boyfriend, Kenan and Kel try to make things right.
Season 4
Saturday, August 7th, 1999

1: Corporate Kenan

One of ""Crazy"" Roger Rockmore's old friends is now a multi-millionaire with his own company (And he started in the mailroom). Kenan then uses the ploy of ""quitting"" to get a raise, but he ends up having to actually quit. Now it's time for a new job, so he heads to find an opening in the mailroom of any large company. He finds one at Dim-Sum enterprises and goes for the interview, but when he ends up switching resumes with the soon-to-be executive vice president, he ends up in a real fix - he's the VP and must give a speech for his plans for the company. Only he doesn't even know what they do! At the end, in front of the big red curtain, he explains to Kel that they are one of the largest distributors of orange soda, which explains how his secretary could give Kel all the orange soda he could drink.

Sunday, August 8th, 1999

2: The Honeymoon's Over

When Kenan dances half-naked in his living room his mom's book club comes over. This prompts Kenan to try to get a bachelor pad for Kel and himself. While Kel is watching a version of the Newlywed Game called ""The Honeymoon's Over"", Kenan gets the idea of going on the show having Kel becoming Kellie Rockerferstien.

Saturday, August 14th, 1999

3: Girl-Watchers

In a classic Kenan & Kel turn of events, the guys do a favor for Eric and pick up his girlfriend, Melissa from O' Hare Airport, only to pick up the wrong girl (named Melissa), knock her out cold, and give her amnesia. Now they must get Melissa to remember that she's Eric's girlfriend before he finds her gone - and before biker Mad Dog mauls the both of them for clobbering her with a suitcase.

Saturday, August 21st, 1999

4: Car Trouble

Kenan wants to get his Drivers License, but his parents forbid him to get it until hes 18, so with Kels so-called ""help"" and Marc Cram's dad's car, he tries to learn, but puts off his science project in the process, causing him to sleep on his exam day - during the exam!

Saturday, August 28th, 1999

5: Three Girls, A Guy and a Cineplex

Kenan winds up with three dates for the same night, and tries to keep them from discovering each other.

Saturday, September 11th, 1999

6: Natural Born Kenan

Kenan gets the mistaken impression that he's adopted and sets out to the adoption agency to find out his truth because his parents own none of his baby pictures so he decides hes adopted. When at the agency, he finds out that another person was born on the same day, at the same time, in the same hospital, named Kevin Rockmore.

Saturday, September 18th, 1999

7: The Graduates

Kenan's senior prank on Principal Horn ends up getting him removed from the graduation exercises - and his parents and family best not know, or he's in deeper than usual!

Saturday, September 25th, 1999

8: Aw, Here It Goes To Hollywood (1)

Kenan and Kel take a trip to Hollywood in search of fame, stardom and David Alan Grier!

Saturday, September 25th, 1999

9: Aw, Here It Goes To Hollywood (2)

Kenan and Kel meet up with Britney Spears, David Alan Grier and end up making and unexpected appearance and the Julie Brown show.

Wednesday, October 27th, 1999

10: Oh, Brother

Chris' brother comes to Chicago for a visit, bringing with him sibling rivalries and a ghoulish adventure for the Rockmores.

Friday, December 31st, 1999

11: Futurama

Kenan & Kel want the show to last forever so they make a show for the year 2099. Kel plays with the magic vacuum cleaner and makes Rodger disappear. Kenan and Kel try to fix the problem.

Saturday, April 1st, 2000

12: The April Fools

Kenan and Kel become masters of practical joking, until it starts making them suspicious of everything and everyone.

Saturday, April 1st, 2000

13: Tales From The Clip

Kenan And Kel make one last appearance to the studio audience. Kel reveals that he has got everything that Kenan has ever wanted. Countless items that Kenan has demanded over the four seasons are displayed.