update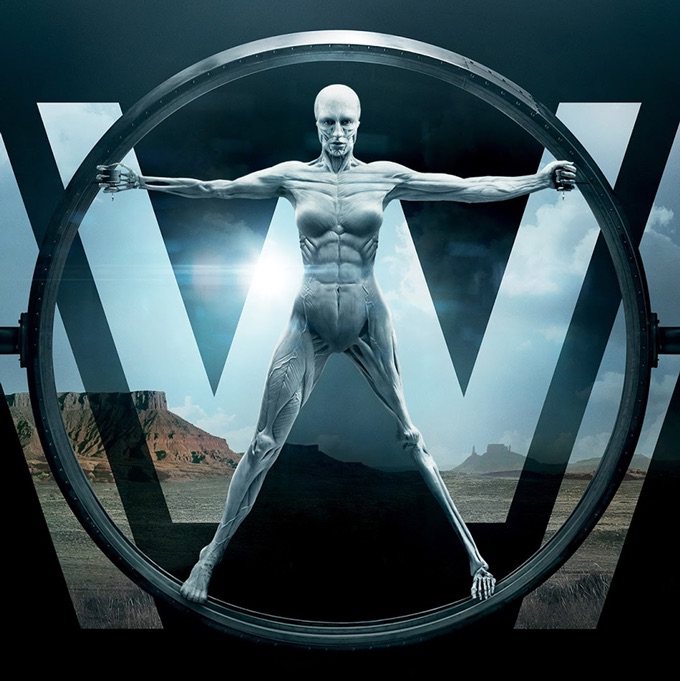 Season 0
Thursday, February 2nd, 2017

1: City Slickers in Westworld feat. Billy Crystal

Years after their 'City Slickers' narrative was retired, Westworld hosts Mitch (Billy Crystal) & Phil (Daniel Stern) are still happily driving cattle, however Mitch has started to malfunction and it's up to Stubbs (Luke Hemsworth) to analyze why he has gone off his loop.

Monday, April 2nd, 2018

2: Westworld: The Story So Far

Get up to speed with hit sci-fi drama Westworld. With input from the cast and celebrity superfans, the mysteries of the park are revealed as season two approaches.
Season 1
Sunday, October 2nd, 2016

1: The Original

As another day of fantasy plays out in Westworld — a vast, remote park where guests pay top dollar to share wild-west adventures with android "hosts" — top programmer Bernard Lowe alerts park founder Dr. Robert Ford about incidents of aberrant behavior cropping up in some recently re-coded hosts. Meanwhile, in the Westworld town of Sweetwater, a rancher's daughter named Dolores encounters a gunslinger named Teddy in the street — but their predictable narrative is upended by the appearance of a ruthless Man in Black and, later, by a supporting host's unscripted encounter with an artifact of the outside world.

Sunday, October 9th, 2016

2: Chestnut

A pair of guests — first-timer William, and repeat visitor Logan — arrive at Westworld with different expectations and agendas. Bernard and Quality Assurance head Theresa Cullen debate whether a recent host anomaly is contagious. Meanwhile, behavior engineer Elsie Hughes tweaks the emotions of Maeve, a madam in Sweetwater's brothel, in order to avoid a recall. Cocky programmer Lee Sizemore pitches his latest narrative to the team, but Dr. Ford has other ideas. The Man in Black conscripts a condemned man, Lawrence, to help him uncover Westworld's deepest secrets.

Sunday, October 16th, 2016

3: The Stray

Elsie and Stubbs head into the hills in pursuit of a missing host. Teddy gets a new backstory, which sets him off in pursuit of a new villain, leaving Dolores alone in Sweetwater. Bernard investigates the origins of madness and hallucinations within the hosts. William finds an attraction he'd like to pursue and drags Logan along for the ride.

Sunday, October 23rd, 2016

4: Dissonance Theory

Dolores joins William and Logan on a bounty hunt in the badlands. The Man in Black, with Lawrence in tow, finds a critical clue in his search to unlock the maze. Dr. Ford and Theresa discuss the future of the park. Maeve is troubled by a recurring vision.

Sunday, October 30th, 2016

5: Contrapasso

Dolores, William, and Logan reach Pariah, a town built on decadence and transgression — and are recruited for a dangerous mission. The Man in Black meets an unlikely ally in his search to unlock the maze.

Sunday, November 6th, 2016

6: The Adversary

Lutz is charmed by Maeve; Elsie discovers evidence that could point to sabotage; the Man in Black and Teddy clash with a garrison.

Sunday, November 13th, 2016

7: Trompe L'Oeil

Dolores and William journey into treacherous terrain; Maeve delivers an ultimatum; Bernard considers his next move.

Sunday, November 20th, 2016

8: Trace Decay

Bernard struggles with a mandate; Maeve looks to change her script; Teddy is jarred by dark memories.

Sunday, November 27th, 2016

9: The Well-Tempered Clavier

Dolores and Bernard reconnect with their pasts; Maeve makes a bold proposition to Hector; Teddy finds enlightenment, at a price.

Sunday, December 4th, 2016

10: The Bicameral Mind

Ford unveils his bold new narrative; Dolores embraces her identity; Maeve sets her plan in motion.
Season 2
Sunday, April 22nd, 2018

1: Journey into Night

Wyatt, Maeve, and the other hosts pursue their respective new goals. The Delos corporation sends its security forces in to combat the rebellion.

Sunday, April 29th, 2018

2: Reunion

Hosts continue to make moves in the park. Flashbacks begin to reveal the histories of the Delos corporation and of Dolores.

Sunday, May 6th, 2018

3: Virtù e Fortuna

Host alliances are forged and broken. As the rebellion spreads to the park's other sections, the divisions between those "worlds" begin to blur.

Sunday, May 13th, 2018

4: The Riddle of the Sphinx

William continues to play Ford's "new game". Bernard and Elsie make important and disturbing discoveries about what the Delos corporation has really been doing.

Sunday, May 20th, 2018

5: Akane No Mai

Maeve and her allies have revelations in a new world. Dolores makes a decision about Teddy. Karl discovers something sinister about the hosts' data.

Sunday, May 27th, 2018

6: Phase Space

Maeve continues her search for the daughter, Dolores calculates her next move and Elsie gets closer to the truth about Delos.

Sunday, June 3rd, 2018

7: Les Écorchés

Bernard meets with an unexpected old friend, the Cradle is under threat and Maeve encounters a scene from her past.

Sunday, June 10th, 2018

8: Kiksuya

The telling of Akecheta and the Ghost Nation's journey to consciousness. Maeve's life hangs in the balance.

Sunday, June 17th, 2018

9: Vanishing Point

A family tragedy and fragile states of mind come into focus as the Man in Black and Teddy both reach their breaking points.

Sunday, June 24th, 2018

10: The Passenger

Host and humans converge at the Valley Beyond.
Season 3
Sunday, March 15th, 2020

1: Parce Domine

If you're stuck in a loop, try walking in a straight line.

Sunday, March 22nd, 2020

2: The Winter Line

People put up a lot of walls. Bring a sledgehammer to your life.

Sunday, March 29th, 2020

3: The Absence of Field

If you don't like what you see in the mirror, don't blame the mirror.

Sunday, April 5th, 2020

4: The Mother of Exiles

The truth doesn't always set you free.

Sunday, April 12th, 2020

5: Genre

Sunday, April 19th, 2020

6: TBA

Sunday, April 26th, 2020

7: Passed Pawn

Sunday, May 3rd, 2020

8: Crisis Theory