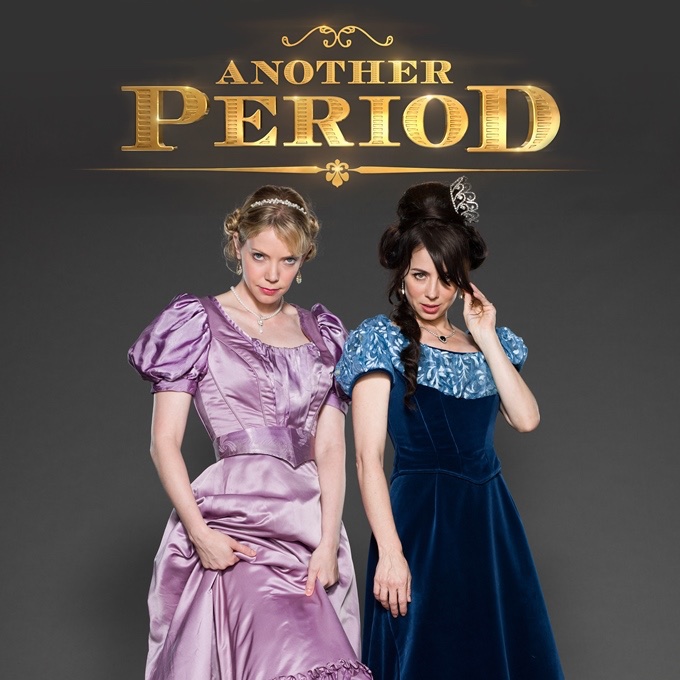 Season 1
Tuesday, June 23rd, 2015

s1e1: The Party Of The Century

A new servant arrives at Bellacourt Manor, the death of the Claudette sisters opens space in the Newport 400, and the Bellacourts get a visit from Helen Keller.

Tuesday, June 30th, 2015

s1e2: Divorce

Lillian wants a divorce when she hears that they're all the rage; Frederick and Garfield are smitten with a charming visitor.

Tuesday, July 7th, 2015

s1e3: Funeral

Lillian and Beatrice stage mock funerals for their husbands; Peepers learns of his father's death from his estranged family, forcing him confront his Native American roots.

Tuesday, July 14th, 2015

s1e4: Pageant

Chair receives a lesson in the art of servitude from Peepers. Meanwhile, Lillian and Beatrice get ready for Newport's Most Beautiful Pageant, but Hortense sets out to sabotage the event.

Tuesday, July 21st, 2015

s1e5: Senate

Hortense falls for a chef who accompanies the Commodore on his return to Bellacourt Manor. Meanwhile, Frederick is subjected to a psychological evaluation to determine if he's fit for a Senate run; and Hamish tries to blackmail Chair.

Tuesday, July 28th, 2015

s1e6: Lillian's Birthday

Bellacourt Manor's residents brace themselves for Lillian's annual birthday meltdown; a surprise visit from Charles Ponzi brings a new business opportunity; Hortense believes she's expecting; Peepers gets sick.

Tuesday, August 4th, 2015

s1e7: Switcheroo Day

Lillian arranges her own kidnapping in order to achieve fame as an abductee; Dodo orders Peepers to impersonate the Commodore and accompany her to a luncheon; Beatrice mistakes Blanche for a fellow aristocrat.

Tuesday, August 11th, 2015

s1e8: Dog Dinner Party

Beatrice goes back to babyhood to deal with Frederick's engagement. Lillian does her best to try and impress his fiancée.

Tuesday, August 18th, 2015

s1e9: Rejects Beach

Lillian's new friends invite her to a beach party; Beatrice is brought to Thomas Edison for a forbidden experiment; Blanche receives a mysterious letter from the Triangle Shirtwaist Factory; Garfield tries to keep the family from falling apart.

Tuesday, August 25th, 2015

s1e10: Modern Pigs

Chair's true intentions are revealed, which sends Peepers on a mission to save the Bellacourts from destruction. Meanwhile, Lillian and Beatrice try to stop Frederick's wedding.
Season 2
Tuesday, June 7th, 2016

s2e1:

Wednesday, July 6th, 2016

s2e4: Trial Of The Century

Lillian generates publicity for herself when Hamish goes on trial for the murder of Scoops LaPue, while Peepers tries to enjoy himself before he confesses to the crime.

Wednesday, July 13th, 2016

s2e5: Roosevelt

The Commodore invites the Roosevelts to Bellacourt Manor and tries to convince Teddy to pick Frederick as his vice president; Lillian sets her sights on FDR; Beatrice makes a connection with Eleanor; Peepers contends with a servants' strike.

Wednesday, June 29th, 2016

s2e3: The Prince And The Pauper

A prince arrives at Bellacourt Manor at the invitation of the Commodore, prompting a spirited romantic rivalry between Lillian and Beatrice, but Peepers clashes with the royal servant over how to be a butler. Meanwhile, Hamish gets reading lessons in prison from his cellmate.

Wednesday, June 22nd, 2016

s2e2: Annulment

Marriage annulments free Lillian and Beatrice from their matrimonial duties, though the former fights with Victor over their beloved Butternut Room, and the latter helps Albert conquer one of his fears. Meanwhile, Garfield clashes with a dishonest new servant.