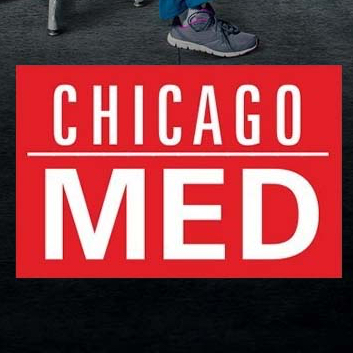 Season 1
Tuesday, November 17th, 2015

s1e1: Derailed

The emergency department's grand opening is interrupted by an onslaught of crash victims, pushing hospital administrator Sharon Goodwin and her staff to their limits as they frantically work to triage and treat patients. It's all hands on deck as newly hired trauma surgeon Dr. Connor Rhodes, pregnant paediatrics specialist Dr. Natalie Manning, third-year resident Dr. Will Halstead, military-trained Dr. Ethan Choi, nurse April Sexton and head of psychiatry Dr. Daniel Charles must pull together to save lives. Rounding out the team is medical student Sarah Reese, who quickly learns some of the hard lessons that come with life in the Emergency Department.

Tuesday, November 24th, 2015

s1e2: iNO

As Dr. Ethan Choi treats a bleeding teenage girl, he discovers she's just given birth, sparking a frantic search for her abandoned baby. When the details of the teen's troubled past emerge, Ethan finds himself at odds with pediatrician Dr. Natalie Manning and hospital administrator Sharon Goodwin as they're forced to make some difficult decisions about the teen's future. Dr. Will Halstead treats a hypochondriac with chest pains while struggling to navigate his overbearing wife. Meanwhile, med student Sarah Reese and psychiatrist Dr. Daniel Charles treat a patient suffering from dementia, only to discover she may not have dementia at all.

Tuesday, December 1st, 2015

s1e3: Fallback

When Dr. Connor Rhodes takes the case of a close family friend who's been impaled by glass shards, he's reunited with his sister, Claire Rhodes, and forced to confront his past. Meanwhile, Dr. Natalie Manning convinces a young musician to undergo a surgery that will save her life but could destroy her hearing.

Tuesday, December 8th, 2015

s1e4: Mistaken

After shots ring out at a movie theater, the Chicago Med doctors work to treat the victims while hospital administrator Sharon Goodwin attempts to keep the press at bay. To treat a teenager with an eating disorder, Dr. Natalie Manning enlists the help of Dr. Daniel Charles, but his unorthodox methods rub Natalie and the teenage girl's mother the wrong way. Meanwhile, Nurse April Sexton, Dr. Will Halstead and Dr. Ethan Choi treat a racist patient whose strange form of bigotry surprises them all.

Tuesday, January 5th, 2016

s1e5: The Road to Thebes (1)

Part 1 of the crossover between Chicago Med, Chicago Fire and Chicago P.D.

Tuesday, January 19th, 2016

s1e6: Bound

Two airplane stowaways are brought into the hospital after suffering major injuries from the travel, prompting Sharon Goodwin to receive a visit from the Department of Homeland Security regarding the undocumented immigrants. Cornelius Rhodes, the wealthy father of Dr. Connor Rhodes, is honored after making a big donation to the hospital for a new psych ward, forcing dark family secrets to the surface. Dr. Natalie Manning's big day arrives and Dr. Will Halstead's good intentions to help are misconstrued by her mother-in-law, Helen. Meanwhile, Dr. Sarah Reese asks Dr. Charles for advice on how to deliver heartbreaking news to a young boy while also warning his family about the possibility that their other son may also have the same life-threatening disease.

Tuesday, January 26th, 2016

s1e7: Saints

When legal issues complicate matters that stall a life-saving bone marrow transplant, Sharon Goodwin must decide whether to disobey direct orders, or stand by and put a patient's life in jeopardy. April tends to a caring, homeless man who Dr. Charles evaluates, only to come to an unusual diagnosis that explains his recent behavior. Dr. Natalie Manning's parents come to town to see their new grandchild, much to the dismay of her mother-in-law, Helen. Dr. Connor Rhodes treats a couple who are injured on their first date by a hit-and-run driver, who Dr. Halstead discovers has his own reasons for causing the accident.

Tuesday, February 2nd, 2016

s1e8: Reunion

Dr. Manning returns from maternity leave and helps treat a teen with a long history of medical issues. Dr. Choi attends to a former Navy shipmate with a potentially life-threatening ailment and goes above and beyond the scope of his duties to ensure he gets the proper treatment. Saudi Prince Faisal arrives at the hospital for a planned surgical procedure, but only from Dr. David Downey, the hot-shot surgeon who takes a shine to the work of Dr. Rhodes. Meanwhile, a budding romance between Sarah and hospital lab tech Joey looks hopeful, but April might think otherwise.

Tuesday, February 9th, 2016

s1e9: Choices

Dr. Halstead revives a "do-not-resuscitate" terminally ill cancer patient, and the repercussions prompt his quick removal from the case and a pending lawsuit against Chicago Med. A homeless man's arrival is passed down to April and an uneager Dr. Reese, but the circumstances surrounding his short stay catch both off-guard. Following the assessment and treatment of a bi-polar patient with an unhealthy dependence for lithium, Dr. Choi's own personal issues come to the surface, prompting him to seek the advice of Dr. Charles. The medical staff is shocked to learn one of their own has life-threatening disease.

Tuesday, February 16th, 2016

s1e10: Clarity

Dr. Rhodes and Dr. Downey make plans to operate on Ray, a 9/11 hero who is suffering from pulmonary fibrosis. A new set of lungs could save his life through an innovative surgical procedure but an unforeseen medical problem arises with Ray that might derail the doctor's grand plans. Sarah contemplates which hospital to select for her residency match while Maggie and April make their push for her to remain at Chicago Med. Meanwhile, Dr. Choi works to determine the cause of an injured teenage star hockey player with an overbearing father while Dr. Halstead and Dr. Manning continue to clash.

Tuesday, February 23rd, 2016

s1e11: Intervention

Dr. Rhodes and Dr. Choi disagree over the final decision made by a patient suffering from a life-threatening heart condition. The pending lawsuit against Dr. Halstead continues to move forward, and Sarah Reese and Dr. Zanetti scramble to save a patient with a misdiagnosed flesh-eating bacterial disease. Elsewhere, Dr. Manning treats a young girl diagnosed with a contagious bacteria, prompting her and Dr. Halstead to take action to avoid a major outbreak.

Tuesday, March 29th, 2016

s1e12: Guilty

Nurse Lockwood gets arrested for refusing to violate hospital policy and draw blood from a suspected DUI patient without his consent. Dr. Halstead discusses with his lawyer the severity of the pending lawsuit against him. Elsewhere, Dr. Manning and Sharon Goodwin deal with a single mother and her 6-month old, but when the baby's injuries come into question, concerns are raised. Meanwhile, Dr. Charles, who is dealing with some personal issues, and Sarah Reese, attend to a patient that was hit by a car, but suspicions abound when they dig deeper.

Tuesday, April 5th, 2016

s1e13: Us

Dr. Halstead and Sharon Goodwin deal with a husband intent on harvesting his recently deceased wife's eggs, but soon discover some vital information that surprises everyone. Dr. Charles is brought in by Dr. Choi to aid a patient who is trying to remove his own arm from his body because he feels like it doesn't belong. Nurse Sexton befriends the father of a child who is rushed into the hospital after swallowing magnets - a situation that Dr. Rhodes and Dr. Manning are concerned could present dangerous complications. Meanwhile, Sarah Reese finally learns about where she will do her residency, but has last-minute second thoughts.
Season 2
Thursday, September 22nd, 2016

s2e1: Soul Care

Dr. Rhodes begins his fellowship in cardiothoracic surgery, but gets off on the wrong foot with his challenging new boss, Dr. Latham. Dr. Choi navigates life as the new chief resident and finds the road a bit rocky, while Dr. Charles approaches Sarah with an interesting opportunity that catches her off-guard. Elsewhere, April works to come to terms with her recently discovered illness and Dr. Manning deals with a complicated case involving a pregnant woman who was a victim in a high speed collision. Meanwhile, Dr. Halstead takes exception to the actions of fourth-year medical student Jeff Clarke, whose past history with Dr. Manning may be a factor. Sharon Goodwin tries to pick up the pieces and move on with her life in the aftermath of Bert leaving.

Thursday, March 16th, 2017

s2e17: Monday Mourning

Dr. Choi and Dr. Halstead face off over how to treat a patient with stroke symptoms while Dr. Manning treats a young boy who fell in the river and watches the family turmoil unfold. Meanwhile, Dr. Rhodes examines the man who saved Dr. Manning's patient and emphasizes the importance of learning from your mistakes to Dr. Reese.