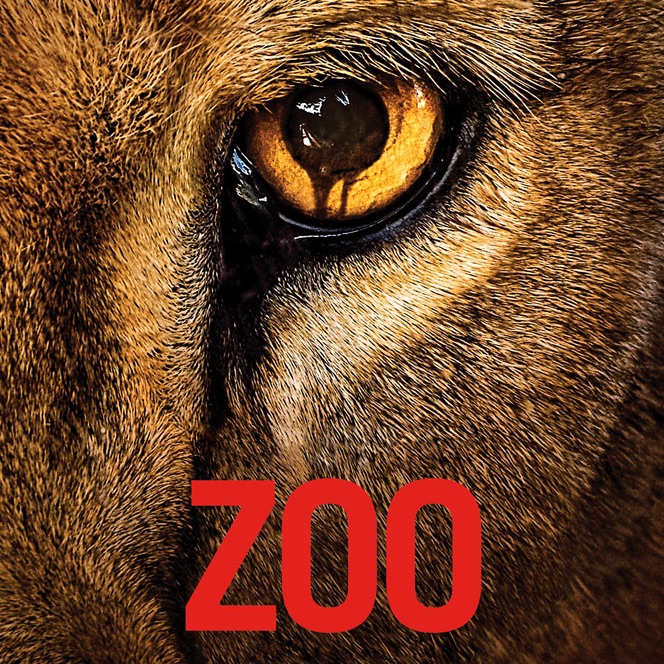 Season 1
Tuesday, June 30th, 2015

s1e1: First Blood

Jackson Oz, an American ex-pat safari guide living in Africa, discovers a link between strange animal attacks on people occurring around the world and his late father's controversial theories about an impending threat to the human race. Meanwhile, journalist Jamie Campbell and veterinary pathologist Mitch Morgan team up to investigate similar abnormal animal behavior in Los Angeles.

Tuesday, July 7th, 2015

s1e2: Fight or Flight

After Jackson Oz rescues his best friend, Abraham Kenyatta, from a lion attack in Botswana, Abraham's firsthand account of the attack reveals that the lions are no longer afraid of humans and might be killing for sport. Also, Jamie and Mitch run tests on a lion cub in the Los Angeles Zoo and uncover a link to a chemical made by a biotechnology company, and Chloe Tousignant returns to Paris where she must overcome her own trauma and focus on her work as a government intelligence analyst.

Tuesday, July 14th, 2015

s1e3: The Silence of the Cicadas

Jackson Oz and Abraham Kenyatta fly to Japan to recover the rest of Oz's father's research involving animals. Also, Jamie convinces Mitch to accompany her on a trip to her hometown in Louisiana to show a senator their findings on the abnormal behavior of the zoo lions. In Paris, Chloe is the first to be recruited by a shadowy intelligence agent, Gaspard Alves (Henri Lubatti), who is looking for the cause of the strange animal behavior, and a death row inmate escapes from a Mississippi prison after a vicious wolf invasion sets the prison ablaze.

Tuesday, July 21st, 2015

s1e4: Pack Mentality

Jackson, Abraham, Mitch, Jamie and Chloe are tasked by a top intelligence agent to find the cause of the strange animal behavior around the world. When the team travels to Mississippi to investigate the wolf attack on the prison, Mitch and Abraham break off to catch one of the wolves, and Chloe, Jackson and Jamie discover that death row inmate escapee Evan Lee Hartley might somehow be involved in the attack. Also, the team meets FBI Agent Ben Shafer, who may know more about the prison fire than he's saying.

Tuesday, July 28th, 2015

s1e5: Blame It on Leo

Jackson, Jamie and Agent Shaffer search for a chemist in Alabama who has evidence of Reiden Global's role in the growing animal problem. Meanwhile, Chloe, Mitch and Abraham fly to Rio de Janeiro to delay the local government's plan for a massive bat extermination and come up against a ruthless drug lord.

Tuesday, August 4th, 2015

s1e6: This Is What It Sounds Like

While searching for a solution to the bat problem in Rio de Janeiro, Mitch and Chloe are kidnapped by the local drug lord and Abraham must come to the rescue. Also, reeling from the car crash that allowed escaped death row inmate Evan Lee Hartley to steal the one piece of evidence they had against Reiden Global, the Mother Cell, Jamie, Jackson and Agent Shaffer team up to track him down and lands Jamie in trouble with the FBI.

Tuesday, August 11th, 2015

s1e7: Sleuths

The team travels to Paris to search for a group of bears that were being studied for migration habits when their trackers mysteriously went offline. While investigating the strange occurrence, Chloe must work with and ultimately confront her ex-fiancé, a civil engineer, who is helping city officials find the missing bears. Meanwhile, with Jamie accused of murder, the team makes a daring plan to hack into the Reiden-Global mainframe, and Mitch makes a shocking discovery about the next evolutionary step of the animals.

Tuesday, August 18th, 2015

s1e8: The Cheese Stands Alone

The team discovers a terrifying rat infestation when a cargo ship carrying the bloodthirsty rodents washes up off the coast of Massachusetts. Also, unbeknownst to the rest of the team, Mitch reconnects with his terminally ill daughter in Boston as he prepares to make a trade with Reiden-Global to save her life.

Tuesday, August 25th, 2015

s1e9: Murmuration

Jamie contacts a fellow journalist in an attempt to expose the truth about Reiden's involvement in the global animal problem. After realizing Delavenne works for Reiden, Mitch escapes with both the Mother Cell and his daughter's medication. However, on their way to deliver the medication, Mitch and Abraham come face-to-face with a terrifying army of birds.

Tuesday, September 1st, 2015

s1e10: Emotional Contagion

On the run as fugitives, the team flies to Zambia to gather leopard DNA in order to manufacture a cure for the abnormal behavior that's affecting animals worldwide. When it's time to leave, they need to reach out to animal rights activist Ray Endicott to get safe passage out of the country. Also, Chloe makes the ultimate sacrifice to avoid further bloodshed.

Tuesday, September 8th, 2015

s1e11: Eats, Shoots and Leaves

When Jackson is injured after a run-in with the rebels in Zambia, the team rushes him to a hospital in Zimbabwe and finds it overrun by wild animals. While Jackson undergoes emergency surgery, Mitch and Jamie work to formulate a cure using the Mother Cell and leopard DNA. Victory is within reach until a shocking turn of events jeopardizes everything.

Tuesday, September 8th, 2015

s1e12: Wild Things

Chloe tries to bring light to the rising threat from the animals. Jackson is taken to a hospital and while they are there Mitch works to create a cure. However, there are many obstacles they must overcome.

Tuesday, September 15th, 2015

s1e13: That Great Big Hill of Hope

Jackson and the team make a final attempt to find a cure to the worldwide animal pandemic, but hit an obstacle that may be impenetrable.
Season 2
Tuesday, June 28th, 2016

s2e1: The Day of the Beast

The animal attacks continue and the team discovers that the mutation has advanced further... rendering their cure ineffective. Now with the aid of an anonymous sponsor, the team head to Argentina to meet with a scientist who may have discovered the key to the mutation.

Tuesday, June 28th, 2016

s2e2: Caraquet

While Jamie tries to make her way to safety, an increasingly desperate Chloe tries to find a cure to the mutation now that one of her teammates is infected.

Tuesday, July 5th, 2016

s2e3: Collision Point

After tragedy strikes their only ally within the government, the team is left on their own to stop a surge of animal-related attacks from destroying the city of Geneva, Switzerland. Also, new team member Dariela makes a shocking discovery about General Davies, head of the Noah Objective, and in the Canadian wilderness, Jamie witnesses the animals' broadening effect on the environment and uncovers a troubling detail about Logan.

Tuesday, July 12th, 2016

s2e4: The Walls of Jericho

In an effort to unravel a dark conspiracy within the Noah Objective, the team travels to Vancouver, where it must infiltrate a black-tie event in order to get close to General Davies and stave off an impending animal threat. Also, Jamie and Logan's journey is interrupted when Logan's past comes back to haunt them.

Tuesday, July 19th, 2016

s2e5: The Moon and the Star

Jamie and Logan arrive in Caraquet but are horrified to find it's not the refuge they hope for. Also, after the team gets a lead on Jamie's location, they eagerly head to Caraquet in the hopes of reuniting with her.

Tuesday, July 26th, 2016

s2e6: Sex, Lies and Jellyfish

The team travels to Portugal where they square off against a dangerous venom dealer in order to get one step closer to the cure. Also, Jackson's increasingly erratic behavior jeopardizes the entire team.

Tuesday, August 2nd, 2016

s2e7: Jamie's Got A Gun

Mitch digs into Jackson's past to get the answers they need to make the cure. Also, the rest of the team hunts for evidence related to the triple helix inside a quaint English town.

Tuesday, August 9th, 2016

s2e8: Zero Sum

Jackson learns his mother is missing in Africa, but before he can look for her, he and the team must contend with a hostile force that has overtaken their plane. Also, Jamie learns a shocking secret about Abraham.

Tuesday, August 16th, 2016

s2e9: Sins of the Father

Jackson faces the most difficult decision of his life. Also, Mitch reluctantly enlists help from his father, Max Morgan, to investigate the origin of the final set of triple helix animal bones.

Tuesday, August 23rd, 2016

s2e10: The Yellow Brick Road

With Jackson missing, Mitch and Abraham race to find him before General Davies and the International Animal Defense Group can locate him and prevent the team from making a cure. Also, Jamie, Dariela and Allison make a last-ditch effort to convince the Russian government to drop out of the Noah Objective.

Tuesday, August 30th, 2016

s2e11: The Contingency

Mitch and Jamie brave an animal attack at the Russian Embassy in Washington, D.C., and Jackson finally gets the answers he's been looking for from a surprising source.

Tuesday, September 6th, 2016

s2e12: Pangaea

Mitch and Jamie hatch a daring plan to undermine the Noah Objective once and for all, and the team reunites on the Island of Pangaea where the final pieces of the cure are put in place.

Tuesday, September 6th, 2016

s2e13: Clementine

Mitch and Jamie hatch a daring plan to undermine the Noah Objective once and for all, and the team reunites on the Island of Pangaea where the final pieces of the cure are put in place.
Season 3
Thursday, August 3rd, 2017

s3e6: Oz is Oz

Mitch seeks to rescue Clementine from her captors, and a glimpse into Jackson's sister Abigail's past reveals the origins of the hybrids.

Thursday, July 27th, 2017

s3e5: Drop It Like Its Hot

While Jamie's under arrest, she manages to manipulate Mitch and Logan into helping her hunt shepherds, members of a secretive group responsible for sterilizing humans.

Thursday, June 29th, 2017

s3e1: No Place Like Home

The year is 2027, and the world has reached a tipping point: as the human population continues to dwindle due to the sterility problem, an equally devastating threat rises in the form of "the hybrids," an army of unstoppable lab-made creatures, hell-bent on destroying mankind.

Thursday, July 6th, 2017

s3e2: Diaspora

Jackson and Logan discover a link between the hybrid attacks that occur in Portland and New York; Mitch is interrogated by a woman claiming to be his daughter, Clementine; and a new development in Abraham's research into the sterility crisis endangers his family.

Thursday, July 13th, 2017

s3e3: Ten Years Gone

Abraham and Dariela consider making a deal with Reiden Global for personal reasons, and Jamie and Clementine perform a risky surgery on Mitch.