update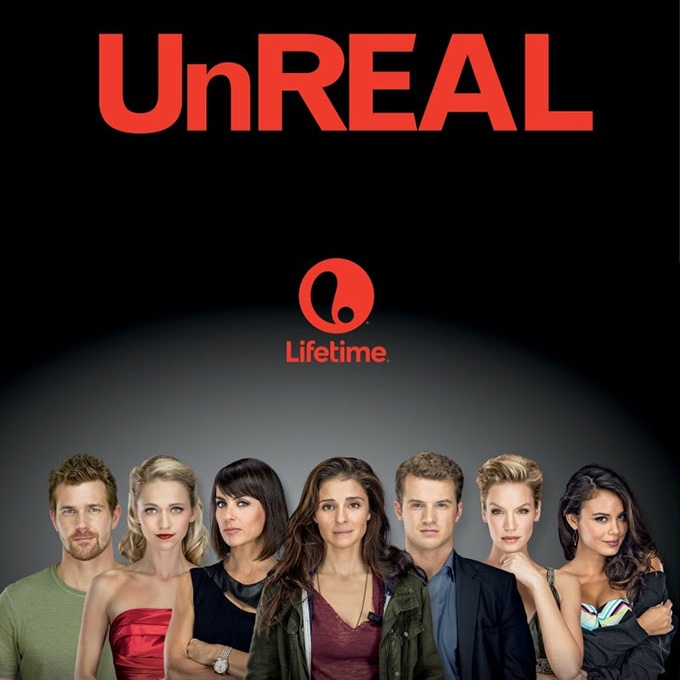 Season 0
Thursday, March 31st, 2016

1: The Faith Diaries: Week One

After "Everlasting," a surprising new opportunity brings Faith and Amy to Los Angeles.

Thursday, March 31st, 2016

2: The Faith Diaries: Week Two

Faith and Amy find a new place to stay, and Faith finds a new extracurricular activity.

Thursday, March 31st, 2016

3: The Faith Diaries: Week Three

Faith's first Silver Spurs shoot features two unexpected special guests.

Thursday, March 31st, 2016

4: The Faith Diaries: Week Four

Faith's fake relationship with Sterling Cole prompts a big conversation with Amy.

Thursday, March 31st, 2016

5: The Faith Diaries: Week Five

Amy has news to share, and it brings her and Faith closer than ever.

Thursday, March 31st, 2016

6: The Faith Diaries: Week Six

When Faith surprises Amy at work, she gets an unsettling surprise of her own.

Thursday, March 31st, 2016

7: The Faith Diaries: Week Seven

Mickey advises Faith in the finer points of lesbian sex.

Thursday, March 31st, 2016

8: The Faith Diaries: Week Eight

Faith's efforts to woo Amy take an interesting turn.

Thursday, March 31st, 2016

9: The Faith Diaries: Week Nine

Amy and Faith make up and make plans.

Thursday, March 31st, 2016

10: The Faith Diaries: Week Ten

Faith and Amy find a church in L.A., and Faith finds a new sense of herself.

Monday, May 23rd, 2016

11: UnREAL Quickie Catch Up

a re-cap special of season 1 to get you caught upfor season 2 of UnREAL
Season 1
Monday, June 1st, 2015

1: Return

A young staffer at a dating competition show is tasked with manipulating relationships among the contestants in order to get dramatic footage for the show.

Monday, June 8th, 2015

2: Relapse

A family tragedy strikes one of the girls. Quinn continues pushing boundaries when she offers a cash bonus to Jay, Shia, or Rachel to create this season's villain out of the remaining girls. Rachel's old laptop falls into the wrong hands and threatens to expose intimate details of her past relationship with Jeremy.

Monday, June 15th, 2015

3: Mother

Broke and drowning under a pile of bills, Rachel is forced to ask her mother for financial support. Back at the mansion, Adam's best friend makes waves on set when he is asked to choose three women for a romantic dinner date with Adam.

Monday, June 22nd, 2015

4: Wife

The girls are in an uproar when a tabloid story exposes some news about Adam's past. Rachel has to produce a romantic date at Adam's vineyard. Quinn realizes she will always be the "other woman" in Chet's life and revisits an old relationship. Jeremy is grateful to Rachel when he receives a promotion.

Monday, June 29th, 2015

5: Truth

The crew heads to Mississippi for Faith's hometown date with Adam. Rachel makes a startling discovery about Faith, and enlists the help of Adam to protect her. Jeremy and Rachel take the first step towards mending their friendship. Meanwhile, Quinn sues Chet and Shia takes drastic measures to boost a girl's popularity.

Monday, July 6th, 2015

6: Fly

Adam meets Mary's family when the show arranges their one-on-one date. Meanwhile, Rachel and Quinn make some questionable decisions to win a bet with Chet.

Monday, July 13th, 2015

7: Savior

When tragedy strikes the set, the contestants and everyone behind the scenes are all affected.

Monday, July 20th, 2015

8: Two

Adam is offered an interesting proposal, with the final elimination ceremony right around the corner. Meanwhile, Rachel is pulled between Jeremy and Adam, and Chet makes a decision about his relationship with Quinn.

Monday, July 27th, 2015

9: Princess

Rachel deals with the repercussions from an impulsive decision, Quinn and Rachel question their future as producers, and the final three contestants return to Adam's vineyard for romantic dates.

Monday, August 3rd, 2015

10: Future

An unwanted guest returns to the set. Rachel is betrayed and Adam makes a decision that will change his life forever.
Season 2
Monday, June 6th, 2016

1: War

Quinn promotes Rachel to produce Season 14 of "Everlasting"; Rachel sets out to change history by casting the first African-American suitor; Chet arrives on set to reclaim control of the show.

Monday, June 13th, 2016

2: Insurgent

Quinn and Chet start producing two different versions of "Everlasting," forcing the crew to choose a leader as new alliances are formed. Rachel feels her promotion slipping away as the crew is divided and takes matters into her own hands, yielding unexpected results for everyone.

Monday, June 20th, 2016

3: Guerilla

Chet has been given the reigns to produce a more male skewing version of the show. Quinn decides to produce the "Sistine Chapel" of episodes by targeting the two most vulnerable contestants in order to prove her own value. Rachel starts to suspect Darius is hiding a secret. Chet struggles in a custody battle over his son.

Monday, June 27th, 2016

4: Treason

Darius reveals his secret to Rachel and tells her he needs to quit the show. Rachel enlists Coleman's help to figure out a way to keep it quiet and reverse his decision. Quinn and Chet find themselves back on the same team as they produce this week's Everlasting episode of powder puff football. Chet brings his baby to work as a bonding moment, causing a stir with all the contestants. Quinn confronts Rachel about her betrayal to the network and also receives some upsetting news from her past.

Monday, July 4th, 2016

5: Infiltration

Coleman invites Rachel to the Impact Awards. Quinn is introduced to the new owner of the network. Darius must make a big decision. Jeremy's relationship with Rachel continues to cause problems on the set.

Monday, July 11th, 2016

6: Casualty

Rachel deals with a trauma, and Chet is there for her. Meanwhile, Quinn pursues a new relationship; Rachel learns something surprising on a hometown date; and an angry Darius makes a startling decision.

Monday, July 18th, 2016

7: Ambush

Quinn interferes with Rachel and Coleman's new relationship; Darius decides to take a break from the show with Romeo; and Rachel makes a decision with dangerous consequences. Meanwhile, an unexpected visitor stops by the set.

Monday, July 25th, 2016

8: Fugitive

Rachel struggles in the aftermath of an incident with Darius, revealing a huge secret to Coleman that might affect his next move. Meanwhile, Quinn works hard to balance ruminating over her feelings for John and maintaining control of the contestants as things go awry on the set of Everlasting. Chet gets some attention from an unlikely source.

Monday, August 1st, 2016

9: Espionage

Coleman tries to coerce Rachel into helping him destroy Quinn and the show, but Rachel has her own plan. Meanwhile, Darius and Jay join forces to ensure their ideal contestants make it to the finale; and Quinn receives perspective-changing news.

Monday, August 8th, 2016

10: Friendly Fire

In the second-season finale, Quinn's plans for the remaining two contestants could be foiled by an unexpected turn of events. Meanwhile, Rachel stands up to Coleman just as his plot to expose the show begins to unfold.
Season 3
Monday, February 26th, 2018

1: Oath

Quinn brings Rachel back from self-imposed "exile" in a desperate attempt to keep "Everlasting" afloat following the PR nightmare of the previous season; Silicon Valley mogul Serena becomes the new season's female "suitress."

Monday, March 5th, 2018

2: Shield

After a poker game with the contestants leaves Serena the sore winner, Chet decides to teach her how to be the woman that all men want to marry; Quinn makes a connection with one of the contestants after meeting Chet's new swimsuit model girlfriend.

Monday, March 12th, 2018

3: Clarity

A patriarchal group date infuriates Serena, who refuses to heed Chet's advice on how women should act; Rachel opens up about her past to Dr. Simon; one of the contestants reveals the real reason why he came on the show

Monday, March 19th, 2018

4: Confront

Monday, March 26th, 2018

5: Gestalt

Monday, April 2nd, 2018

6: Transference

Under Dr. Simon's watchful eye, Rachel tries to help her father come off his medication; Jay delivers difficult news regarding his new show; Quinn and Chet decide to handle two of the contestants.

Monday, April 9th, 2018

7: Projection

Rachel pushes Serena to make a choice which sends her down a path of uncertainty; Quinn pulls a dangerous stunt which forces Serena to save the day.

Monday, April 16th, 2018

8: Recurrent

Rachel confronts her mother; Serena gets ambushed by someone from her past, threatening her relationships with the remaining contestants; Chet struggles with Gary's offer.

Monday, April 23rd, 2018

9: Codependence

Rachel helps Serena navigate the home stretch and narrow the suitors down to two at Chet's lifetime achievement gala; clashing opinions cause a public fight.

Monday, April 23rd, 2018

10: Commitment
Season 4
not specified

1: Episode 1

not specified

2: Episode 2

not specified

3: Episode 3

not specified

4: Episode 4

not specified

5: Episode 5

not specified

6: Episode 6

not specified

7: Episode 7

not specified

8: Episode 8