update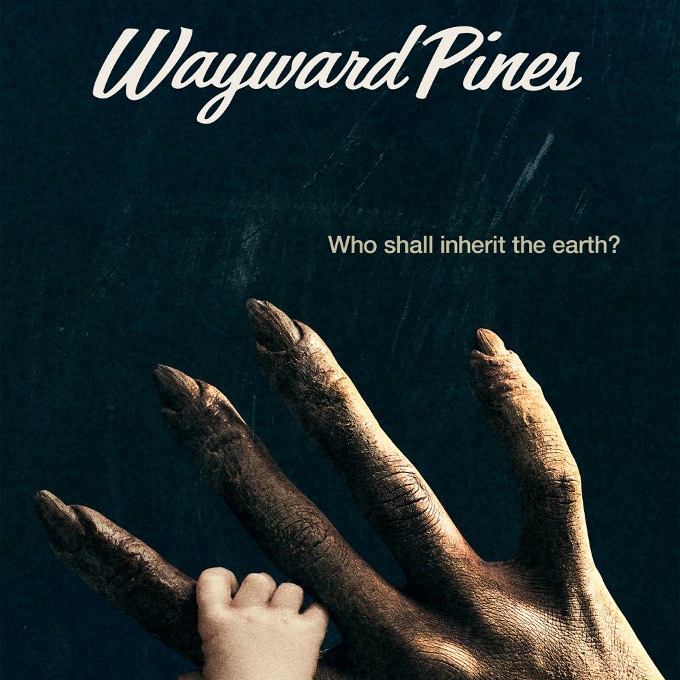 Season 0
not specified

1: Gone - Episode 1: Where is Sarah?

Eric desperately tries to get in contact with Sarah. When he arrives home, he discovers a clue about his missing wife.

not specified

2: Gone - Episode 2: Discoveries

As Eric's search for Sarah continues, he makes two new shocking discoveries.

not specified

3: Gone - Episode 3: The Mountain

As Eric continues to look through clues that Sarah left behind, he uncovers a video that was recorded two weeks ago. Elena vows to help Eric in his search, but can she be trusted?

not specified

4: Gone - Episode 4: Idaho

Eric's latest lead turns up empty and an address leads him to Sarah's OBGYN. Elena calls Eric; the Mountain has been found. All roads lead to Idaho.

not specified

5: Gone - Episode 5: The Digger

In a remote area in Idaho, Eric stumbles upon a restaurant in his search for Digger. Eric questions the waitress in the hopes that she will help him find Digger. After listening to a recording between Sarah and Digger, Eric locates him and asks Digger for help.

not specified

6: Gone - Episode 6: The Mountain Project

The digger tells Eric everything he knows about the mountain project, including the town he stayed in while working. He warns Eric to get lost while he can.

not specified

7: Gone - Episode 7: Finding the Mountain

As Eric walks towards his car, he notices someone has left him a package on his windshield. The package contains a thumb drive with a disturbing video of Sarah. In a local cafe, Eric is more determined than ever in finding the mountain

not specified

8: Gone - Episode 8: The Offer

Eric pulls up to a gate that he recognizes. He receives a call from Pilcher Recruiting regarding an offer. Eric receives a video from Pilcher Recruiting of Sarah. In the video, Sarah begs him to stay behind the gates, but will Eric listen?

not specified

9: Gone - Episode 9: Truth

Facing the truth about Sarah, Eric learns it was her they were after.

not specified

10: Gone - Episode 10: Now We Know

After Eric learns the truth about why Sarah was taken he now has a choice. Work with them for Sarah and the child's sake? Or, call the authorities and shut them down.

Thursday, May 19th, 2016

11: Season 1 in 7

Watch a recap of the entire first season of Wayward Pines before the return of the second season.

Sunday, June 19th, 2016

12: Return to Wayward Pines

In this 20-minute special, the creative team and stars of the show recap season 1 and provide viewers an inside look at the season 2 return of Wayward Pines.
Season 1
Thursday, May 14th, 2015

1: Where Paradise Is Home

A Secret Service agent ends up questioning his own sanity as he searches for two missing colleagues in a strange town that he seemingly can't escape.

Thursday, May 21st, 2015

2: Don't Discuss Your Life Before

Ethan is helped by Beverly as he continues looking for clues to figure out how Secret Service agent Bill Evans' body ended up in an abandoned house; and he gets answers to the mystery of why people in Wayward Pines always have to answer their phones. Elsewhere, Theresa and Ben decide to take their search to Idaho.

Thursday, May 28th, 2015

3: Our Town, Our Law

New evidence is uncovered by Ethan, who, while still in shock that Kate participated in Beverly's "reckoning" in the town square, has another run-in with Sheriff Pope and is given a new house by a real-estate agent. Elsewhere, Theresa and Ben head to Idaho.

Thursday, June 4th, 2015

4: One of Our Senior Realtors Has Chosen to Retire

Ethan is appointed to a leadership role in Wayward Pines and his first act, according to Nurse Pam, should be to call a reckoning for Peter McCall for his treasonous act of graffiti on Main Street. Meanwhile, Ben receives private tutoring from Megan Fisher on his first day of school; and Theresa is offered a job as a real-estate agent.

Thursday, June 11th, 2015

5: The Truth

Ethan ventures outside of Wayward Pines and his shocked by what he discovers; Theresa shows up to her first day of work and meets with a client who seems to share her feelings for the town; and Megan Fisher teaches Ben the truth about where he's living.

Thursday, June 25th, 2015

6: Choices

Ethan gets a tour of the facility and personnel that manage the day-to-day operations of Wayward Pines and learns more about the history and how the residents ended up in the eerie town. Meanwhile, at the realty office, Theresa finds a map of an unusual plot of land she wants to investigate and Kate and Harold are planning a covert operation.

Thursday, July 2nd, 2015

7: Betrayal

Ethan finds a bomb planted in his car, which leads him to question people he thought he could trust; Kate and Harold discuss their fertility issues with Nurse Pam; Ben's relationship with Amy heats up.

Thursday, July 9th, 2015

8: The Friendliest Place on Earth

An explosion on Main Street leaves two key residents of Wayward Pines in critical condition. As Ethan works to determine who's responsible for this horrific act, Harold opts out of the covert operation he and Kate were planning. Meanwhile, Nurse Pam questions surveillance engineers to make sure no workers are making false reports.

Thursday, July 16th, 2015

9: A Reckoning

Harold's failed attempt to break past the fence surrounding Wayward Pines leads to questions from Ethan about other insurgents who have gone off the grid; Amy's health takes a turn for the worse; Nurse Pam pushes Theresa to investigate Plot 33; and Ben is encouraged by his teacher to speak publicly about current events.

Thursday, July 23rd, 2015

10: Cycle

The electricity in Wayward Pines is turned off with deadly repercussions. As Ethan and Kate take the necessary steps to move everyone out of harm's way, Nurse Pam confronts Pilcher on his decision and tries to convince him to reconsider.
Season 2
Wednesday, May 25th, 2016

1: Enemy Lines

Dr. Theo Yedlin – a new resident of Wayward Pines – awakens from suspended animation and finds himself in the middle of this rebellion, as he tries to understand what Wayward Pines really is and help preserve the endangered human race. CJ Mitchum, an original resident of Wayward Pines and a historian for the town with extensive knowledge of its complex origins, is the only one who can provide a unique bridge between the current world of Wayward Pines and the previous world that humans inhabited. Megan Fisher, is in charge of the scientific research being conducted on the Abbies, and remains deeply involved in the development of the hearts and minds of the future of humanity—Wayward Pines' "First Generation".

Wednesday, June 1st, 2016

2: Blood Harvest

As Theo fights to make sense of his new life in Wayward Pines, he recognizes his value as the only surgeon in town and uses it as leverage to get answers to the many questions he has about the status of his wife, Rebecca, and the truth about the town from First Generation leader Jason Higgins. CJ Mitchum, an original resident of Wayward Pines and a historian for the town with extensive knowledge of its complex origins, is the one person who can provide a unique bridge between the current world of Wayward Pines and the previous world that humans inhabited. Meanwhile, Megan Fisher heads up the research being conducted on the Abbies, Theresa frantically searches for her son, Ben, and CJ Mitchum spearheads a vital and potentially deadly project outside the fence.

Wednesday, June 8th, 2016

3: Once Upon a Time in Wayward Pines

In a series of flashbacks, we learn how and why Jason Higgins was raised to be the leader of the first generation and favored child of Wayward Pines. Meanwhile, Nurse Pam resurfaces and becomes a lethal threat to the town, and Theo continues to dig deeper into why he was specifically chosen to be part of the population of Wayward Pines.

Wednesday, June 15th, 2016

4: Exit Strategy

Trapped outside the fence at the end of the first episode, Xander returns to Wayward Pines - bringing someone unexpected back with him who helps him learn more about the Abbies' intentions. Meanwhile, Rebecca puts herself at odds with Megan in order to help Lucy, a young girl who is trying to escape a Wayward Pines tradition, and CJ leads a brave group on an expedition beyond the fence to expand humanity's claim on the Earth, despite Theo's protests.

Wednesday, June 22nd, 2016

5: Sound the Alarm

Rebecca recalls first meeting Pilcher as an architect and the creation of Wayward Pines is revealed. Theo is shocked by a secret Rebecca divulges to him; Teresa tells CJ and Adam she wants to live outside the protected walls. Megan experiments on the first female Abbie that has been captured.

Wednesday, June 29th, 2016

6: City Upon a Hill

The Abbies attack CJ and the harvesters, leaving Teresa in grave danger and the town dangerously low on food supplies. Theo constructs a makeshift triage unit, but he may not be able to repair his marriage to Rebecca. Xander still has some fight left in him. Jason questions his abilities to lead.

Wednesday, July 6th, 2016

7: Time Will Tell

Theo and Megan disagree over the Abbies' intelligence, as the doctor attempts to communicate with their leader. Then, an underestimation has deadly consequences. Also, CJ reflects on his life and the great responsibilities he's had over the centuries.

Wednesday, July 13th, 2016

8: Pass Judgment

Theo teams up with Hassler to track the escaped Abbie leader; Xander confronts Rebecca about her condition and Jason learns devastating news about Kerry.

Wednesday, July 20th, 2016

9: Walcott Prep

Pilcher recalls finding his Chosen One. Then, as the Abbies close in, Jason makes a fatal judgment call and Theo and Xander must put aside their differences to stop him before the human race is lost.

Wednesday, July 27th, 2016

10: Bedtime Story

As the Abbies descend upon the town, Theo is forced to make a decision that could seal humanity's fate.