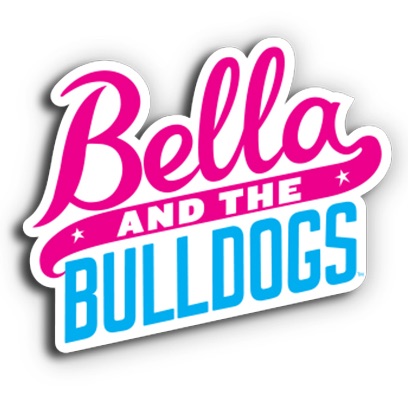 Season 1
Saturday, January 17th, 2015

s1e1: Newbie QB (1)

Head cheerleader Bella earns a chance to try out to be quarterback of her middle school football team. Led by current quarterback Troy, the rest of the team does everything in their power to make her give up, but through perseverance, Bella rises to the challenge to make her dream a reality.

Saturday, January 17th, 2015

s1e2: Newbie QB (2)

Part II - Cheerleader Bella Dawson earns a chance to try out for quarterback of her school's football team.

Saturday, January 24th, 2015

s1e3: That's Some Gossip, Girl

The boys grow suspicious of Bella when they believe that she is leaking team secrets.

Saturday, January 31st, 2015

s1e4: Pretty in Stink

Bella is expected to follow a Bulldog superstition to not shower, but doing so might ruin her chance for her crush Kyle to take her to the school dance.

Saturday, February 7th, 2015

s1e5: Tex Fest

Bella volunteers to act in Pepper's video project for a town festival; Troy and Newt join the choir, where they experience a role reversal.

Saturday, February 14th, 2015

s1e6: Dancing in the End Zone

Bella and Troy pretend to date, in order to keep Troy's secret.

Saturday, February 28th, 2015

s1e7: That's My Tri-Five!

When a new cheerleader, Nickie, replaces Bella's spot on the cheerleading squad, Bella suspects that she is stealing Sophiie and Pepper from her. Meanwhile, Troy, Newt, and Sawyer become obsessed with their new spy gear kit.

Saturday, March 7th, 2015

s1e8: A Good Bye Week

Bella and Kyle go on their first date; Bella seeks help from the boys when a twist of fate threatens her relationship with Kyle.

Saturday, March 14th, 2015

s1e9: Bromantically Challenged

Bella must navigate a difficult situation when Troy and Sawyer fight over who will be her top receiver; Sophie and Pepper have trouble with their bake sale in Bella's absence.

Saturday, March 21st, 2015

s1e10: Tornado Afraido

When the gang is locked down at school during a tornado warning, Bella gets everyone to help throw Pepper a party using supplies at school.

Monday, March 23rd, 2015

s1e11: Incomplete Pass

Bella seeks Sophie's help to prepare for an oral exam in Spanish class; the boys find a mysterious list that fell out of Pepper's locker.

Saturday, April 4th, 2015

s1e12: Backseat Quarterback

Bella is injured during practice and helps Troy prepare as the quarterback for an upcoming game, but when Troy scores the winning touchdown Bella worries about being replaced

Saturday, April 11th, 2015

s1e13: Traitor Dater

When a boy from a rival team asks Bella to the homecoming dance, the team worries that she may not be able to keep her head in the game.

Saturday, April 18th, 2015

s1e14: Bulldog Buddies

Troy is hurt when his younger brother chooses Bella as his football mentor; Pepper's parents forbid her from having a boyfriend.

Saturday, April 25th, 2015

s1e15: Player Hater

When Troy begins dating Charlotte, Bella decides to put her differences with Charlotte aside; Bella struggles to break difficult news to her friend.

Saturday, May 2nd, 2015

s1e16: Root for Newt

After Coach shuts down Newt's request to be a starter, Bella tries to help him find his place on the team; Troy becomes interested in an older girl and tries to ask her on a date using Sophie's advice.

Saturday, May 9th, 2015

s1e17: Bulldog Blues

The Bulldogs lose to the worst team which sends the players into a tailspin. Bella guarantees they will make the playoffs, but has problems backing it up.

Saturday, May 16th, 2015

s1e18: Kicking and Scheming

The Bulldogs lose their kicker and strike a deal with the soccer team.

Saturday, May 23rd, 2015

s1e19: Third Degree Da-Burn

Bella roasts the team at their team dinner. Did her jokes go too far?

Saturday, May 30th, 2015

s1e20: No Girls Allowed

The coach for their playoff opponent brings attention to an old rule which brings into question Bella's eligibility to play.
Season 2
Wednesday, October 14th, 2015

s2e3: Personal Foul

Wednesday, October 21st, 2015

s2e4: Rally Week

Wednesday, October 28th, 2015

s2e5: Sha-Boo! Ya