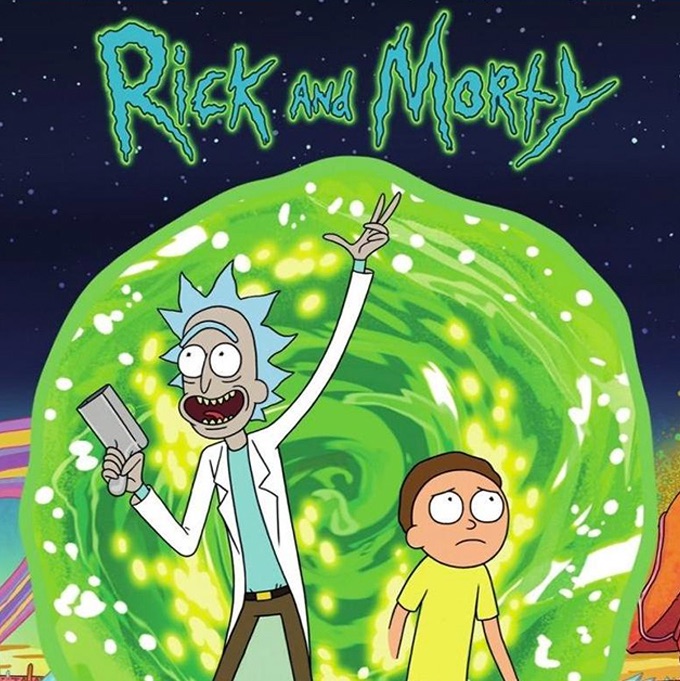 Season 0
Sunday, October 1st, 2006

s0e1: The Real Animated Adventures of Doc and Mharti

Justin actually made this as a way to poke fun at the idea of getting cease and desist letters. At the time (October 2006) he had nothing to lose and his original intention was to call this "back to the future: the new official universal studios cartoon featuring the new Doc Brown and Marty McFly" and then just sit back and wait for a letter from their lawyers to arrive. That's actually why it's so filthy. He was just looking to "troll" a big studio. 7 years later, hit new animated TV show on adult swim.

not specified

s0e2: Gatorade Commercial #4

For the Channel 101 2007 Channy Awards, sponsored by Gatorade, a Gatorade commercial made by Justin Roiland (House of Cosbys, Mr. Sprinkles) featuring DOC and MHARTI! Animation by Kelsy Abbott

not specified

s0e3: SCUD VLOG #12

A delightful VLOG made for the deserved promotion of the the issues of SCUD: The Disposable Assassin. By Justin Roiland and Kelsy Abbott

not specified

s0e4: The Freedom of Channel 101

One of the few appearances of who would seven years later become Rick and Morty, as they present the benefits of R&M co-creator Dan Harmon's Channel 101, a short film festival in which you can have more freedom to express yourself than you can on television or even YouTube for that matter. You'll have to look up the original version for yourself if you want to see what I censored (it's not Doc's balls, YouTube haven't done anything about that in years)

not specified

s0e5: SDCC 2013 Panel

not specified

s0e6: Season 1 Blu-Ray Promo w/R&M Puppets

Rick and Morty Summon Mr. Meeseeks for a Very Important Task.

Tuesday, October 7th, 2014

s0e7: Behind the Scenes

Behind the Scenes of Season 1
Season 1
Monday, December 2nd, 2013

s1e1: Pilot

Rick moves in with his daughter's family and establishes himself as a bad influence on his grandson, Morty.

Monday, December 9th, 2013

s1e2: Lawnmower Dog

Rick and Morty try to incept Morty's math teacher into giving Morty an 'A'. Meanwhile 'Snowball' plots world domination.

Monday, December 16th, 2013

s1e3: Anatomy Park

Christmas day, Rick's friend, Reuben, comes over for his annual medical checkup. Meanwhile Jerry learns his parents have a new friend.

Monday, January 13th, 2014

s1e4: M. Night Shaym-Aliens!

Rick and Morty try to get to the bottom of a mystery in this M. Night Shamyaloin style twistaroony of an episode!

Monday, January 20th, 2014

s1e5: Meeseeks and Destroy

Morty thinks Rick's adventures are too dangerous and they go on one when he's in charge.

Monday, January 27th, 2014

s1e6: Rick Potion #9

Rick provides Morty with a love potion to get his dream girl, only for the serum to backfire and create a living Cronenberg nightmare.

Monday, March 10th, 2014

s1e7: Raising Gazorpazorp

Morty convinces Rick to buy him a sexy robot. Later Rick and Summer spend some quality time together.

Monday, March 17th, 2014

s1e8: Rixty Minutes

Rick hacks the cable box, but the family are distracted by another one of his inventions.

Monday, March 24th, 2014

s1e9: Something Ricked This Way Comes

Rick battles the devil and upsets Summer. Meanwhile, Jerry and Morty hang out.

Monday, April 7th, 2014

s1e10: Close Rick-Counters of the Rick Kind

Rick and Morty have a falling out when Rick is approached by some familiar associates.

Monday, April 14th, 2014

s1e11: Ricksy Business

Beth and Jerry go away on a trip, so Rick decides to throw a party.
Season 2
Sunday, July 26th, 2015

s2e1: A Rickle in Time

Rick, Morty, and Summer get into trouble when time is fractured by a feedback loop of uncertainty that split reality into more than one equally possible impossibilities. Meanwhile, Beth and Jerry go to extreme lengths to save a deer struck by their vehicle.

Sunday, August 23rd, 2015

s2e5: Get Schwifty

When a massive head descends into Earth's atmosphere, Rick and Morty must save the planet by coming up with a new hit song. Meanwhile, Jerry, Beth, and Summer become part of a new religion.

Sunday, August 30th, 2015

s2e6: The Ricks Must Be Crazy

Rick and Morty travel inside the car's battery, where Morty discovers Rick has created a universe containing sentient life solely to produce power for him. Meanwhile, Summer must deal with being locked in the car with Rick's overzealous security system.

Sunday, September 13th, 2015

s2e7: Big Trouble in Little Sanchez

Rick joins in on hijinks; Beth and Jerry sort out relationship issues.
Season 3
not specified

s3e1: (TBA) (Officially announced - see overview)

(( In August 2015, Adult Swim renewed the series for a third season. https://deadline.com/2015/08/rick-and-morty-renewed-season-3-adult-swim-dan-harmon-justin-roiland-1201497834/ )) --- Above information and episode title credit to User: Certfiable Just wanted to add a link to site where the air date will be announced as soon as it is made known: http://when-will.net/tv-series/1855-will-there-be-rick-and-morty-season-3-release-date.html
Season 2
Sunday, August 2nd, 2015

s2e2: Mortynight Run

Rick teaches Morty to drive while leaving Jerry at a popular day care made just for him. Morty's conscience has him hunt down an assassin rather than spending the day at an alien arcade.

Sunday, August 9th, 2015

s2e3: Auto Erotic Assimilation

Rick gets emotionally invested when meeting an old friend, while Beth and Jerry have a falling out after making a discovery under the garage.

Sunday, August 16th, 2015

s2e4: Total Rickall

Trapped inside the house with an ever-increasing number of parasitic alien shape-shifters capable of altering memories, an uncertain Rick and the Smiths search for a way to determine which of them are real.

Sunday, September 20th, 2015

s2e8: Interdimensional Cable 2: Tempting Fate

Jerry gets sick, and Rick sparks up the TV.

Sunday, September 27th, 2015

s2e9: Look Who's Purging Now

Morty makes a mistake and Jerry and Summer work on their father-daughter relationship.

Sunday, October 4th, 2015

s2e10: The Wedding Squanchers

The whole family makes mistakes.