update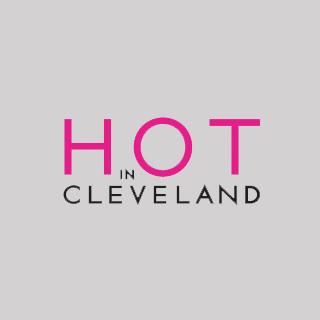 Season 0
not specified

0: TV Land Special

not specified

5: We Love Our Age

not specified

6: Wardrobe On Set

not specified

3: Set Tour

not specified

4: Lady Pants Commercial

Sunday, December 12th, 2010

7: Hot in Cleveland: Behind the Hotness Special

Go behind-the-scenes of the hit TV Land sitcom for an insider's look at never-before-aired bloopers from Season 1, the cast's favorite moments, guest stars and peek at Season 2.

Sunday, December 12th, 2010

1: Hot in Cleveland: Behind the Hotness Special

Go behind-the-scenes of the hit TV Land sitcom for an insider's look at never-before-aired bloopers from Season 1, the cast's favorite moments, guest stars and peek at Season 2.

Wednesday, July 3rd, 2013

2: Insider Episode: It's Alive!

A behind-the-scenes look at the season-premiere episode, in which Elka and Mamie's illegal business activities are revealed.

Wednesday, July 3rd, 2013

8: Insider Episode: It's Alive!

A behind-the-scenes look at the season-premiere episode, in which Elka and Mamie's illegal business activities are revealed.
Season 1
Wednesday, June 16th, 2010

1: Pilot

Three best friends from Los Angeles (hopeless romantic Melanie, cynical businesswoman Joy, aging actress Victoria) are flying to Paris when their plane makes an emergency landing in Cleveland. Realizing that the social norms from SoCal no longer apply -- and thrilled by their liberating possibilities in Ohio -- they decide to celebrate a city that values 'real women' and stay where they're considered hot. Recap: The scene opens with Victoria Chase, Joy Scroggs, and recently-divorced Melanie Morreti on a plane to Paris. Victoria, or Tori as the girls call her, is texting her agent and Joy is trying to tell her that it is time to relax and throw away those things. A flight attendant comes up and Tori thinks that she wants to know who she is. After Tori tells her that she is a famous actress from a daytime drama that aired awhile ago, the flight attendant says she just wanted to know if they needed anything. Melanie says that they would like Champagne. Melanie makes a toast to new beginnings and to have the time of their lives. They hit turbulence and the Champagne spills. Melanie gets up and sees ex-husband Anders on the plane. Despite the advice from Tori and Joy, Melanie talks to Anders. Kim, Ander's new fiancée, is introduced to Melanie. A now-devastated Melanie goes to get comfort from Tori and Joy and says that she wishes the plan would crash and Anders and his new fiancée would die. As if on cue, the plane has mechanical issues and is nose-diving for an emergency landing. Joy tells Melanie to make it stop but she of course has no control. As the plane is losing altitude, the three women start making commitments to be better and the plane settles. They have a safe landing in Cleveland. The trio enters a bar in Cleveland, Ohio and sees that the men are looking at them. They are LA Girls so to be looked at is a big compliment in itself. They go to the bar and Joy orders cheese fries and a "non-light beer" to which Melanie and Tori gasp. The bartender tells the ladies that some men are wanting to sit with them. They oblige and Victoria Chase says that she is a daytime television actress. She gloats of her success and the focus goes to Melanie. She is the writer of a book called "The 200 Things You Need to Do Before You Die". They say that they are fulfilling one that includes "Flying to Paris with friends". One particular man, Hank, takes an interest in Melanie. Joy says that she is a butt model and one of the men buys it, but then she says it was a lie and that she is an eyebrow plucker to the stars. The cheese fries come and the men tell the women that they are light eaters. They party with beer and cheese fries. The next morning isn't good for Joy and Tori. They are hung over and Joy says that she is secreting cheese fry grease from her pores and starts licking herself. They call to Melanie's room and she hasn't checked in from the night before. Melanie walks in the door with a Cleveland Indians T-Shirt on and admits that she slept with Hank. She tells that she is going to move to Cleveland and go out with Hank, who happens to be a plumber. Tori and Joy tell her that she is mad and that it is not smart. Melanie shows a listing of a house that is for rent that attracts the attention of Tori as well. Joy looks at the newspaper and there is a picture of Oprah and Joy yells because she sees that Oprah's brows are not manicured like the way Joy does it. She is upset and each tell that maybe Cleveland is not so bad after all. They visit the house and the estate agent is ready to sign the papers but tells the girls that there is something that he needs to tell Melanie. But the reason comes when Elka Ostrovsky comes through the door and the agent introduces her to the Melanie as the caretaker. Elka is the owner of the guest cottage that is on the same property. Elka tells Joy that she doesn't like her when Joy makes a snide remark at her. Melanie gets a call from Hank and they set up a date on his boat. Tori and Joy search for Hank on the internet to see if he is legit to go out with their friend. Melanie and Hank are hanging out on his boat and Hank is interested in her book. They talk about the different things that you can do to change things. Hank has something to tell Melanie, and Tori and Joy bust open and scream that he is married! Melanie is taken by surprise and tells Hank to get out. The other girls console Melanie and Hank says that when they walked in all sophisticated, he was just turned on and that he is in a horrible marriage already and apologizes to Melanie. Tori seems to like Hank now after he called her sophisticated. Tori gets a phone call. It's her agent and he tells her that there is a part as Megan Fox's grandmother in the new Transformers movie. She tells him thanks for the information but doesn't seem too excited for it. The girls are talking outside the new house on a porch swing and they are talking about their lives. Melanie says that she wants to reinvent herself in Cleveland and Tori and Joy choose to spend their vacation time in Cleveland with Melanie instead of going to Paris. They feel bad that Hank was not the right one but say that there are many more. Elka says that she is sorry to hear the news as well and says that her husband, who is now deceased, was the first man she had kissed. Tori asks why she didn't go for more after he died to see how he compares. Elka thinks about it and says that she never did. They decide to go back to the bar where they were popular and see if they can find love. Elka goes with them.

Wednesday, June 23rd, 2010

2: Who's Your Mama?

Joy tries to take advantage of her newfound appeal in Cleveland by dating a much younger man, but her new relationship ends up exposing an old secret. Meanwhile, Melanie encourages Elka to date again by helping her decide between a bevy of men. Victoria gets hooked on Big N Easy, where she goes for the savings and stays for so much more. Recap: Joy and Tori are in the kitchen and Joy is talking about how she has a date with someone that is a decade younger then she is. Elka enters and says that it is disgusting that she is dating someone so young. Tori says that she is out of Cotton Balls and Elka tells her to go down to "Big and Easy" the discount store. But shopping is above the Victoria Chase. Nonetheless, she feels that she can do it as practice for her acting. Melanie enters and tells that she is going to extend her lease on the house and put her apartment in Los Angeles on the market. Tori's first question is "Where are you going to get your Botox?" Really Tori, really. Melanie asks Elka about the amount of numbers she got last night and she got three numbers. Elka offers to cook the ladies breakfast and after them giving orders that are impossible to make, Elka chops it up to be Pancakes and Beacon. Elka is looking over the 3 numbers that she got last night and Melanie is talking about how good the furniture is. Elka has choices from Aurther who could drive at night, Larry has the ring of hair, and Sal has original hips. But she is scared. Melanie offers to roleplay and Elka tells that people over 80 don't answer on the first, they answer on the 5th ring. Joy has a date with the man that is a decade younger then she is and dressed in a hot little number. She asks how she looks to which Elka says, "You look like you stepped out of a painting...of hookers!" Joy opens the door and Tori is standing there with boxes of things that she got from "Big and Easy". She tells that it was possible only to buy in bulk so she stocked up. She could buy a lot of money for little money and Melanie is shocked. Meanwhile, Joy is on her date with Tyler and they talk about how beautiful she is and they talk about old television shows. He loves her accent and tells that he was born in Britain and that his birth mother gave him up for adoption to an American couple. Joy runs in and tells that she is dating her son! Tori, Melanie, and Joy are talking how her date was born in Britain and Elka enters in to know what is going on. Melanie tells that Joy was a teenager when she got pregnant. Elka is not surprised. She tells that she might be dating her song. Elka is still not surprised and asked if she is sleeping with him. She gets a text from him and she says it is sweet for him to know if she is ok. Tori tells that there are ways to tell if Tyler is her son and then recants an episode that she was on and how they got a piece of hair. Elka tells that she has a lab that they could use. Melanie is on the patio swing with Elka and she tells that she needs to call the men. She calls Larry first and after she got off the phone, Larry is dead. Melanie tells her to try another before they die too. She calls Sal and he picks up on the first ring. That original hip is in good shape. She sets up a date and includes Melanie to go with her. Larry has an 85-year-old friend to go with Melanie. Joy and Tyler are at his place and Joy tries to get a piece of his hair and in the process, hits him in the nose. He is bleeding and Joy takes a tissue and gets a sample. She tells Tyler to get some White Wine and takes out a plastic bag out. Tyler comes back and catches Joy. She tries to cover it by saying blood collecting is all the rage. She comes clean and tells why she is collecting the blood. But Tyler tells that he already found his mother. She is relieved and leaves. Elka and Sal are on their date and Melanie is on the date with Sal's friend sucking on oxygen. Melanie gets home and Joy is on the couch. They tell about their night and they ask about Tori. She is at "Big and Easy". They find Victoria surrounded by people and she is signing detergent boxes. Joy tells it is pretty pathetic and Tori asks Joy how her date with her son was. An announcement and they have a new Euro sandwich called the Victoria Chase. Later that evening, Melanie is on the patio and she has found Anders and his fitness model fiancé Kim on Google. Tori tells her to let it go. Joy takes the laptop and tells that she is going to register to find her real son. They all agree with her and she might be a grandmother. Elka tells that maybe one of them is old enough for her to date! Classic Elka.

Wednesday, June 30th, 2010

3: Birthdates

In celebration of their collective birthdays, the girls give each other the gift of dates with eligible men. Recap: The episode begins with Tori hearing sirens of the police and Elka gets scared it seems. Joy asks if the police are after Elka. The sirens go away and Elka asks "What police?" Melanie informs that their birthdays are coming up and Elka asks how it is possible that they have a birthday on the same day. Tori tells that they moved their birthdays on the same day for fun because birthdays are always a dreaded sign that you are getting old. They start to think of what to give each other. Elka suggests that they get each other dates for birthday presents. Melanie says that they will draw names. Elka informs "No fatties" for her. Elka draws and gets Tori, Melanie gets Elka, Joy gets Melanie, and Tori gets Joy. The next scene shows the ladies sitting at a table and are waiting for their dates that each gave them to show up. Max comes in and tells Elka that she is prettier in person and takes Elka away to a separate table. Tori enters and has forgotten to get a date for Joy. She picks up a guy named Steve and pays him $200 to go on a date with Joy. She tells that he is going to say that he is an Architect. A man walks in and both Melanie and Tori like what they see. The man walks up to Tori. Max and Elka are getting to know each other and they talk about their medications and places they like to go. Meanwhile, Melanie is still waiting for her blind date to show up and tells the waitress about how she is just out of a divorce and the waitress gets impatient and tells that she just wanted to ask if she needs a fork. Melanie's date shows up behind her and dry heaves when he sees her. He tries to recover but talking about her face, he dry heaves again. Offended, Melanie tells that maybe it is not a good idea. But he tells that Melanie looks exactly like his dead wife and that is why he was sick to his stomach. She still feels that it is a bad idea but he pleads with Melanie to let this happen. Tori is on her date and she is confident that she won the best looking guy. He takes off his jacket and he has man boobs! Tori is a little embarrassed. He introduces himself as Chester. Back with Elka and Max, Elka tells that she is a great driver and drives slow to mess with people. Max likes what he sees and pops the marriage question to Elka. She agrees to it and says that they have everything in common and why not. Joy is hitting it off nicely with her date and he is saying all the right things based on what Tori told him. Meanwhile, Melanie's date is telling her to put her hair up a little to remind himself of his dead wife. Tori is still distracted about Chester's man boobs. Melanie and Tori talk about their dates and Tori tells that her date has man boobs. Melanie laughs and Steve walks up and orders champagne for him and Joy. Melanie compliments Tori's choice. But then a murder suspect picture appears on the television set at the bar and the picture is identical to Steve. Melanie finds out that Tori paid him $200 to go out with Joy and Melanie calls the hot-line on the screen and they tell her to keep Steve there. Tori and Melanie get rid of their dates. Tori tells Chester to buy a girl, who thinks that he is attractive, a drink and not to take off his jacket ever. Melanie tells her date that he is not ready and that their date is over. But he tells that since Melanie looks so much like his dead wife, he never said goodbye to her. She lets him and he asks to give her a kiss on the cheek. He tries to press his luck and asks if he could make love with her and she tells him to get out of there. Elka enters and Melanie and Tori tell that they are in the middle of a crisis. Elka tells that she is engadged and the girls are happy for her. Melanie tells that Joy is on a date with a murder suspect. Elka says that she is conflicted. Joy comes over and wants to know why Tori and Melanie are acting strange. Tori comes clean about paying Steve to go out with her. She is upset. Tori tells that he is a murderer too. Steve comes over and tells that his van is outside. She panics and they try to get Steve to have dessert with them. Elka sprays Steve with pepper spray and wants to talk about her engagement. Back at home, Steve was not a murderer and it was mistaken identity. Tori is sorry and is sorry that Joy was happy that Tori did something. Joy forgives her but Tori, unwillingly, gives her diamond bracelet as her gift. Melanie asks Elka if she has set a date for the wedding yet. Elka tells that her engagement is over and tells that she was having problems with Max. She tells that Max is great accept he would not go "downtown". The girls are shocked to hear that from her but then Elka tells that there are good restaurants downtown to eat at. The girls laugh. Max knocks on the door and tells Elka that he doesn't want to loose Elka and is willing to give going "downtown" a try. He tells that he doesn't want to get lost down there and that it is so dark and scary. Elka tells that she will show him the way. The girls toast to a Happy Birthday after all.

Wednesday, July 7th, 2010

4: The Sex That Got Away

Victoria's old flame, musician Johnny Revere, is inducted into the Rock and Roll Hall of Fame.

Wednesday, July 14th, 2010

5: Good Neighbors

Melanie throws a party to meet their neighbors and she comes off as insulting to one of her next door neighbors (Wayne Knight), a columnist for The Plain Dealer, leading Melanie to fear that he'll write something negative about her. Meanwhile, Victoria gets a offer to do a commercial for underpants in Japan and Elka sports a dyed hairdo that draws criticism from Joy.

Wednesday, July 21st, 2010

6: Meet the Parents

Melanie's mother and Victoria's father visit on the same weekend forcing them to see their parents in a new light; Erika brings Joy and her mother together.

Wednesday, July 28th, 2010

7: It's Not That Complicated

Melanie's ex-husband Anders comes to town and she starts to have feelings for him again. Meanwhile, Elka tries to juggle relationships with two men.

Wednesday, August 4th, 2010

8: The Play's the Thing

Victoria lends her acting expertise to a high school's production of "Romeo and Juliet"; Melanie's new romance causes a rift with Joy; Elka crashes funerals.

Wednesday, August 11th, 2010

9: Good Luck Faking the Goiter

Melanie comes to regret her nosy nature when her son pays a visit; Elka helps Victoria campaign for sympathy votes after she's nominated for a Daytime Emmy.

Wednesday, August 18th, 2010

10: Tornado

In the season finale, a tornado hits Cleveland and the women find something shocking in the storm cellar. At the end of the episode Elka goes to jail and is to be continued until season two.
Season 2
Wednesday, January 19th, 2011

1: Free Elka

Elka encounters an old friend in prison, while Melanie, Joy and Victoria struggle to raise money for her bail. Meanwhile, Joy gets an interesting letter from the INS and Victoria loses her fortune.

Wednesday, January 26th, 2011

2: Bad Bromance

Melanie begins to question her relationship after she meets her boyfriend's family. Meanwhile, Joy attempts a green card scam and Victoria dates a elderly billionaire.

Wednesday, February 2nd, 2011

3: Hot for Lawyer

Elka's handsome lawyer, Kirk, attempts to convince the court she is incompetent to stand trial. Meanwhile, Melanie, Joy & Victoria compete for his affections while Elka stews over her breakup with Max.

Wednesday, February 9th, 2011

4: Sisterhood of the Traveling SPANX

A pair of 'magic SPANX' come into the ladies' lives and leads them to unexpected adventures. Joy seeks love, but ends up with a much, much younger man. Melanie wants to catch the eye of a doctor and ends up with all eyes on her. Victoria dons the SPANX for a big audition, but ends up in a major catfight with Melanie Griffith. Elka just wants her team, the Cleveland Indians, to win.

Wednesday, February 16th, 2011

5: I Love Lucci (1)

Victoria books an appearance on All My Children, and Melanie uses the opportunity to return to Los Angeles to sell her house.

Wednesday, February 23rd, 2011

6: I Love Lucci (2)

The ladies' trip to Los Angeles continues, as Elka searches for the movie star of her dreams.

Wednesday, March 2nd, 2011

7: Dog Tricks, Sex Flicks & Joy's Fix

Joy meets a wonderful guy in the waiting room of her therapist, then steals his file to learn more about him quickly. Meanwhile, Elka tries to train a rescue dog and Victoria tries to jump-start her career by making a sex tape -- with Melanie.

Wednesday, March 9th, 2011

8: LeBron Is Le Gone

Melanie dates a basketball coach for the Cavaliers; Victoria takes a job as a local news personality; Joy gets engaged to a homeless man.

Wednesday, March 16th, 2011

9: Elka's Snowbird

Elka tries to persuade Max to spend the winter in Cleveland instead of going to Florida. Meanwhile, Victoria falls for a man she meets during a TV interview; and Melanie recruits Joy to help her serve meals at a senior-citizen center.

Wednesday, March 23rd, 2011

10: Law & Elka

Elka finally goes on trial, but she'll have to rely on someone other than her lawyer to stay out of jail. Meanwhile, Joy does a favor for the First Lady of Ohio that makes the wrong kind of headlines.

Wednesday, June 15th, 2011

11: Where's Elka

Elka's on the lam and the women go looking for her... in Amish country. Meanwhile, Joy's a source of scandal as the Governor's alleged mistress and risks deportation while Victoria finds herself a little too 'at home' with the Amish.

Wednesday, June 22nd, 2011

12: How I Met My Mother

The son Joy gave up stops by for a surprise visit; the women are on alert when Victoria's prison pen pal heads their way.

Wednesday, June 29th, 2011

13: Unseparated at Birthdates

The ladies play matchmaker for each other for hit-and-miss date nights that include Melanie getting a holier-than-thou type; and Elka hiding her intelligence from a wealthy bachelor.

Wednesday, July 6th, 2011

14: Battle of the Bands

For a Woman's Day column, Melanie forms a group to compete in a Battle of the Bands contest, an idea embraced by Joy, who, with encouragement from Rick (Wayne Knight), pursues her childhood dream of becoming a rock star.

Wednesday, July 13th, 2011

15: Love Thy Neighbor

Melanie asks Rick for help when she thinks Joy may be using drugs. Meanwhile, Elka gives Victoria tips on portraying an older character for a musical version of "Driving Miss Daisy."

Wednesday, July 20th, 2011

16: Dancing Queens

The ladies go dancing to burn the Cleveland pounds; Vicoria catches Leandro's eye; Elka dukes it out with an old rival.

Wednesday, July 27th, 2011

17: The Emmy Show

A visit from Victoria's daughter, Emmy, prompts Victoria to ask Elka—and her Irish accent—for help in dissuading Emmy from writing a revealing autobiography about her childhood. Meanwhile, Melanie and Joy share a secret admirer.

Wednesday, August 3rd, 2011

18: Arch Enemies

Victoria and Joy make a plan to get revenge on Victoria's nemesis; Elka has a surprising revelation.

Wednesday, August 10th, 2011

19: Too Hot for TV

A look at memorable clips from the show's second season.

Wednesday, August 17th, 2011

20: Indecent Proposals

Melanie's column about casual sex sends the women in search of Mr. Right Now, which results in a proposal for Elka from an old friend (Buck Henry) and a potentially life-threatening encounter for Victoria's former rock-star boyfriend (Huey Lewis).

Wednesday, August 24th, 2011

21: Bridezelka

Elka and Fred meet with Reverend Boyce; Victoria tests out a new Mrs. Ladypants product; bridezilla's bidding.

Wednesday, August 31st, 2011

22: Elka's Big Day

Joy and Victoria try to put together their memories of Elka's bachelorette party to find the bride.
Season 3
Wednesday, November 30th, 2011

1: Elka's Choice

Elka faces a choice of three suitors: her fiancé, Fred ; her ex-boyfriend Max; and Bobby, the husband she thought was dead. Meanwhile, Victoria gets some mileage out of her marriage to Joy in a TV appearance.

Wednesday, December 7th, 2011

2: Beards

Victoria brings Joy, Melanie and Elka along for the ride when she's a guest speaker on a gay cruise, where Melanie has a surprise reunion with her estranged sister, and Victoria and Joy's lesbian facade could come crashing down when they meet the ship's handsome captain.

Wednesday, December 14th, 2011

3: Funeral Crashers

Elka teaches the ladies how to go funeral crashing to find the dress lost by Melanie's dry cleaner; Elka has a reunion with a man from her past.

Wednesday, December 21st, 2011

4: Happy Fat

The ladies treat their neighbors to makeovers, while Elka adjusts to dating a younger man.

Wednesday, December 28th, 2011

5: One Thing or a Mother

The ladies host a dinner party to solve their dating dilemmas, which include Roy's mother's hatred of Elka, Victoria's hand-model boyfriend and Melanie's boyfriend's resemblance to Winnie the Pooh.

Wednesday, January 4th, 2012

6: How Did You Guys Meet, Anyway?

How Did You Guys Meet, Anyway?

Wednesday, January 11th, 2012

7: Two Girls and a Rhino

Joy and Elka camp out at the zoo to help save an endangered species of rhinoceros. Meanwhile, Melanie dates a senator; and Victoria goes out with a janitor.

Wednesday, January 18th, 2012

8: God and Football

On Elka's (and Betty White's) 90th birthday, Melanie takes her to the Browns' locker room and ends up dating the kicker. Joy and Elka get some surprising medical news. And after a near-death experience Victoria's convinced that Elka is God.

Wednesday, January 25th, 2012

9: Love Is Blind

Victoria's daughter, Emmy, arrives for a visit with the news that she and Melanie's son, Will, are engaged. Meanwhile, Joy's blind boyfriend thinks she's 26; and Elka has a ball prank calling the New York Yankee's third baseman.

Wednesday, February 1st, 2012

10: Life with Lucci

Victoria's enemy Susan Lucci comes looking for support after the cancellation of "All My Children," but Victoria warns her friends that the soap star is not to be trusted. Meanwhile, Elka talks hoops with Baron Davis of the NBA's Cleveland Cavaliers.

Wednesday, February 8th, 2012

11: I'm with the Band

Victoria takes a trip down memory lane when her old flame Johnny Revere comes to Cleveland to record a song for charity. Meanwhile, Elka wants a lock of a singer's hair for a good cause; Joy wonders what life is like as a rock star; and Melanie chases a musical idol.

Wednesday, February 15th, 2012

12: Lost Loves

Valentine's Day inspires the women to look for their lost loves, including the man who jilted Joy at the altar.

Wednesday, March 7th, 2012

13: Tangled Web

The ladies seek refuge at a lake house after Victoria loses a poisonous spider that belongs to her ex-husband; Melanie's potential new beau turns out to be Joy's former fiancé.

Wednesday, March 14th, 2012

14: Hot & Heavy

Eyeing an opportunity to win a Newsie Award, Victoria dons a fat suit at Overeaters Anonymous, and Elka comes along to claim she lost 600 pounds. Meanwhile, Joy dates a man who's not exactly her type; and Melanie meets a new guy in an unusual place.

Wednesday, March 21st, 2012

15: Rubber Ball

When Melanie, Joy, and Victoria try to join a prestigious Cleveland country club, they discover that Elka has a long history with the clubs president and he's bent on revenge.

Wednesday, March 28th, 2012

16: Everything Goes Better with Vampires

Melanie dates a professor who makes her feel dumb; Victoria wants to get rid of the housekeeper; Elka's frustrated by her writing partner; Joy goes out with a guy she thinks is Rick Springfield.

Wednesday, April 11th, 2012

17: Claus, Tails & High Pitched Males: Birthdates 3

On another round of "birthdates," Elka thinks her date is Santa Claus; Victoria is reunited with Capt. Lebeau; Melanie goes out with a guy with a high-pitched voice; and Joy is a man's first date since leaving the priesthood.

Wednesday, April 18th, 2012

18: Cruel Shoes

Victoria tries designing shoes and uses Melanie and Joy as runway models, but Elka is more anxious to see the latest in tracksuits. Meanwhile, Joy dates a man who lives life to the fullest.

Wednesday, April 25th, 2012

19: By George, I Think He's Got It!

Elka's twin sister returns for a visit; Joy accepts a proposal from her terminally ill boyfriend; a billionaire wants a makeover from Melanie and Victoria to make him attractive to women.

Wednesday, May 2nd, 2012

20: The Gateway Friend

The ladies need to get a friend visiting from Los Angeles back together with her boyfriend—a popular Beverly Hills dermatologist—if they hope to ever have another appointment with him.

Wednesday, May 9th, 2012

21: Some Like It Hot

The cast and crew look back at the favorite moments and best bloopers from the third season.

Wednesday, May 16th, 2012

22: Storage Wars

An abandoned storage unit up for bid contains an important historical artifact that calls for Artie Firestone's expertise. Meanwhile, Joy befriends a truck driver and learns how to operate a CB.

Wednesday, May 30th, 2012

23: What's Behind the Door

When Victoria wants to turn her cancelled soap opera into an app, she has to get the series creator on board. They enlist the cast, including the actor who played Honor St. Ravens ex-husband, to film a new episode picking up where the finale left off.

Wednesday, June 6th, 2012

24: Blow Outs

When Melanie's hair blow out lasts unusually long, Joy and Victoria demand to know who's blowing her. When Melanie tries to keep it a secret from them, tensions arise amongst our ladies and the two rival hairdressers at Elka's favorite salon.
Season 4
Wednesday, November 28th, 2012

1: That Changes Everything

In the Season 4 premiere, the ladies learn the identity of the baby who was left on their doorstep. Meanwhile, Melanie gets a job offer from a public-relations firm; and Elka tries to regain the upper hand with Pierre.

Wednesday, December 5th, 2012

2: A Midwinter Night's Sex Comedy

Melanie is put in an awkward situation with a coworker by her boss; Joy worries about fitting in at college; Victoria is unnerved by her director's request to change her appearance; Elka keeps a secret.

Wednesday, December 12th, 2012

3: Method Man

Victoria schemes to get to the bottom of her co-star's true intentions. Joy is still trying to fit in at college while Elka befriends the popular girls. Meanwhile, Melanie gets herself into a dishonest situation.

Wednesday, December 19th, 2012

4: GILFs

Victoria fakes a romance with a costar to make headlines; Joy gets conned by Elka and Mamie into helping their new business venture; Melanie wonders if Alec knows how she feels about him.

Wednesday, December 26th, 2012

5: A Box Full of Puppies

Mamie gets flirting lessons from Elka on a trip to the vet; Victoria discusses second chances in life in an interview with her daughter; Joy is smitten with an animal-loving firefighter.

Wednesday, January 2nd, 2013

6: Cleveland Fantasy Con

Melanie's embroiled in an office love triangle. Joy learns a tidbit about Sean that threatens her fireman fantasy. Victoria's insecurity about dating a movie star leads her to extremes. Elka and Mamie have a run-in with the law.

Wednesday, January 9th, 2013

7: Magic Diet Candy

Joy's mom meets her new family members at Wilbur's christening. To avoid friction with her mom, Joy makes her son Owen pretend to be someone else. Elka touches up a church fresco. Victoria's incessant Emmet talk annoys Melanie.

Wednesday, January 16th, 2013

8: Extras

Melanie wants her first time with Alec to be perfect but ends up "fake-porning" it. Joy works as an extra on Victoria and Emmet's movie and meets a forbidden love interest. Elka and Mamie are bad influences on baby Wilbur.

Wednesday, January 23rd, 2013

9: The Conversation

Victoria has doubts about her relationship with Emmet when Nikki, a woman from his past, shows up. Meanwhile, Melanie and Elka deal with an unwanted house guest. Joy falls for a handsome doctor but he has just one flaw.

Wednesday, January 30th, 2013

10: The Anger Games

Elka becomes Victoria's agent; Melanie sets Joy up on a date with her boyfriend's friend; the women's monthly game night is dominated by gossip and secrets.

Wednesday, February 6th, 2013

11: Fast and Furious

Joy is suspicious of a yogi at a spa retreat; Mamie accuses Elka of controlling behavior; Melanie suffers side effects from fasting; Victoria learns the true meaning of friendship.

Wednesday, February 13th, 2013

12: What Now, My Love?

Victoria's movie wraps up filming, but it leaves her wondering if she and Emmet have a future. Meanwhile, Melanie ponders her relationship with Alec; and Joy discovers a new mystery about Elka during her internship.

Wednesday, June 19th, 2013

13: It's Alive

When Elka and Mamie's illegal business activities put them all in danger, Joy, Melanie, and Victoria step in to save the day and wind up getting help from a local mobster and his mother.

Wednesday, June 26th, 2013

14: Canoga Falls

Victoria goes home for a visit after being tricked by her sister, but is surprised to find their mother in a disturbing state. Meanwhile, Joy and Melanie get nostalgic for the 1970s; and Elka has advice for Victoria's mother.

Wednesday, July 10th, 2013

15: The Proposal

Emmet, who's been married four times, asks the women to help make his wedding proposal to Victoria a special one, since it would be her sixth walk down the aisle.

Wednesday, July 17th, 2013

16: Pony Up

Victoria acts as a spokesmodel and inadvertently commits to a very generous donation on national TV. Joy works with private investigator, Bob, and reunites with hot Brony fireman, Sean.

Wednesday, July 24th, 2013

17: No Glove, No Love

While Melanie and Alec consider the thought of having a family of their own, Elka has her own idea of how life would have been with children.

Wednesday, July 31st, 2013

18: The Fixer

Melanie, reeling from her break-up, finds a rebound in alcohol and the unsavory Danny. Victoria hires a shady lawyer to help her jailed fiance while Joy and Elka get competitive in film class. A conflict of interest causes Melanie to juggle two men, including blast from the past: Dr. Everett.

Wednesday, August 7th, 2013

19: Look Who's Hot Now

While preparing for a "Hot in Cleveland" show taping, the ladies are surprised by a special guest and begin to reminisce about their favorite moments and bloopers from Season 4.

Wednesday, August 14th, 2013

20: Cleveland Indians

Lying to Cleveland's top pediatrician leads Joy to host a traditional Indian dinner party. When Victoria's wedding planner arrives, the stage is set for a classic farce--appropriate as Elka auditions for a play.

Wednesday, August 21st, 2013

21: Corpse Bride

Melanie gets her dream engagement ring, but not the way she expected, Joy deals with mysterious family issues, and Victoria tests a new product from the Mrs. Ladypants line. Elka and Mamie test jokes for a Senior Center roast.

Wednesday, August 28th, 2013

22: All My Exes

Stuck in the hospital on the day of her bachelorette trip, Victoria contacts her many ex-husbands to find out where things went wrong. Joy and Melanie fantasize over a man in a coma and Elka and Mamie bring Vegas to Cleveland.

Wednesday, September 4th, 2013

23: Love Is All Around

Elka and Mamie's bowling team gets back together. Meanwhile, Joy dates a professor; Victoria goes out with a director; and Melanie has a fling with a surgeon.

Wednesday, September 4th, 2013

24: The Man that Got Away

It's the big day of Victoria's wedding to incarcerated movie star Emmet Lawson. Elka helps Joy reunite with her baby daddy, who she hasn't seen in thirty two years.
Season 5
Wednesday, March 26th, 2014

1: Stayin' Alive

After Victoria's husband, Emmet, escapes from prison, Victoria and the other women go to a hideout that Elka knows. When they arrive, they discover the hideout is not-so-secret and already occupied by other criminals.

Wednesday, April 2nd, 2014

2: Surprise!

Melanie shocks Alec with the news that she's pregnant; an FBI agent keeps an eye on the women in the wake of Emmet's disappearance; Joy learns that men now find her irresistible.

Wednesday, April 9th, 2014

3: Dr. Who

Joy's baby daddy Simon meets his son and grandson for the very first time as they pretend to be a happy family to get Wilbur into a prestigious pre-school. Melanie and Elka try to find the perfect doctor.

Wednesday, April 16th, 2014

4: The Undead

Elka throws a fake funeral for Victoria so she can join her husband in hiding. Her nemesis, Susan Lucci attends. Simon and Joy face a dilemma in their relationship.

Wednesday, April 23rd, 2014

5: Elka Takes a Lover

On the eve of Victoria's big movie premiere, Emmy visits with some surprising news while Elka announces she's taken a younger lover.

Wednesday, April 30th, 2014

6: Rusty Banks Rides Again

Victoria wants to get nominated for an Oscar, so she gets her friends to convince Academy members to nominate her. Melanie is assigned a teen idol, Joy is assigned an indie darling, and Elka reunites with Roy.

Wednesday, May 7th, 2014

7: The One with George Clooney

The women attempt to adopt a dog but a shelter volunteer manages ruin their plans. Elka's relationships with Mamie and Roy take a surprising twist.

Wednesday, May 14th, 2014

8: Brokeback Elka

Melanie decides to use an illness so that she can get her hands on some tickets for a sold-out concert.

Wednesday, June 4th, 2014

9: Bad George Clooney

The ladies take their depressed puppy, George Clooney, to Dr. Deb, a pet therapist who has her own radio show. Dr. Deb blames the women for George's bad behavior and gives them assignments to better their lives and their dog's.

Wednesday, June 11th, 2014

10: Bucket: We're Going to New York

Victoria resolves to come clean about something to her longtime friend, Maddie Banks, but gets cold feet in this KIRSTIE crossover episode. Melanie, Joy, and Elka cross things off their bucket lists.

Wednesday, June 18th, 2014

11: Undercover Lovers

Joy and Bob pose as a undercover couple. Elka has a political disagreement.

Wednesday, June 25th, 2014

12: I Just Met the Man I'm Going to Marry

The women fly to Los Angeles to watch Victoria announce the Oscar nominations. Elka gets campaign advice from a statistics expert, Victoria has nerves over the unknown, and Joy meets the man she's going to marry.

Wednesday, July 2nd, 2014

13: People Feeding People

Elka needs Ross Barkley's endorsement for City Council so Melanie gets strong-armed into going on a date with him. Meanwhile, Joy hides her feelings for Mitch while he tries to get over Melanie.

Wednesday, July 2nd, 2014

14: Murder House

During a super storm, the ladies get stuck in the house with some unwanted guests: Victoria's island boyfriend, Melanie's downer friend and Joy's mother. Elka thinks the ghost of a murdered woman has come back, seeking revenge.

Wednesday, July 9th, 2014

15: Playmates

The ladies are surprised by how they are portrayed in a play that was written and directed by Elka.

Wednesday, July 16th, 2014

16: Auction Heroes

Joy decides to finally tell Mitch how she feels but a handsome dating coach gets in the way. Victoria is surprisingly taken with a very Clevelandy screenwriter.

Wednesday, July 23rd, 2014

17: Straight Outta Cleveland

Victoria gets a visit from the son she always forgets and Joy and Mitch debate their compatibility.

Wednesday, July 30th, 2014

18: The Animated Episode

In an animated episode, the women endure dodgy beauty treatments, zombies, and a Cleveland that still has LeBron.

Wednesday, August 6th, 2014

19: Strange Bedfellows

Things heat up between Victoria & J.J. and Melanie & Donald during Elka's City Council debate against Councilman Powell.

Wednesday, August 13th, 2014

20: The Italian Job

The women go to Melanie's radio co-host for advice, making Melanie feel slighted; Victoria meets J.J.'s family.

Wednesday, August 20th, 2014

21: Mystery Date: Oscar Edition

While deciding on who will be her "plus one" for the Oscars, Victoria must choose between Melanie and Joy, forcing the two to compete.

Wednesday, August 27th, 2014

22: Win Win

Victoria is up for an Academy Award; Elka faces a City Council election; Melanie gets a visit from her mother.

Wednesday, September 3rd, 2014

23: Don Elka

Simon sneaks back into Joy's life; Elka gets carried away with some new-found power.

Wednesday, September 10th, 2014

24: The Bachelors

Every year, on their collective birthday, the women set each other up on blind dates.
Season 6
Wednesday, November 5th, 2014

1: Comfort and Joy

Joy makes a decision about which man she will marry; Victoria's movie proves challenging; Elka tries to bring film jobs to Cleveland.

Wednesday, November 12th, 2014

2: Fear and Loathing in Los Angeles

The women travel to Los Angeles to meet the creator of Victoria's new show.

Wednesday, November 19th, 2014

3: Bossy Cups

The women try new things after reading inspirational coffee sleeves; Joy helps Victoria.

Wednesday, November 26th, 2014

4: Naked and Afraid

Elka throws a party to sway the vote of a rival politician; Melanie questions her cute neighbor.

Wednesday, December 3rd, 2014

5: Tazed and Confused

Joy and Bob take Victoria for a ride-along to prepare her; Elka and Melanie battle Agnes and Mona.

Wednesday, December 10th, 2014

6: Out of Our Minds

Melanie and Jack want to add spice to their relationship; Victoria becomes a vodka spokesperson.

Wednesday, December 17th, 2014

7: Cold in Cleveland: The Christmas Episode

Mortified by an old Christmas movie she made, Victoria tries to get the rights from her ex-husband, Ernie Hudson. Melanie and Sally compete over decorations. Joy spends Christmas without her mother but finds an unlikely proxy.

Wednesday, January 7th, 2015

8: The Young and the Restless

Joy helps Melanie convince Jenna to attend medical school; Victoria obsesses about a nude scene.

Wednesday, January 14th, 2015

9: Bad Boys

When Melanie feels smothered by Jack, she gets Frankie's help; Victoria's father visits.

Wednesday, January 21st, 2015

10: We Could Be Royals

Joy's sister leaves the monistary to visit Joy in Cleveland while Victoria and Melanie have two days to finish a children's book.

Wednesday, January 28th, 2015

11: About a Joy

When Bob helps Joy's grandson deal with a bully, Joy views him in a new light; Melanie is inspired.

Wednesday, February 4th, 2015

12: One Wedding and One Funeral

Joy competes for Bob's affection; Elka enlists Melanie's help when her affair takes an unexpected turn; Victoria hires a bodyguard.

Wednesday, March 18th, 2015

13: Scandalous

The gals must work to hide the fact the former mayor was in Elka's bed before he was shot at. Also, Victoria's new show on HBO undergoes audience testing, only to be ruined by the one woman who may have shot at the mayor for his love affairs.

Wednesday, March 25th, 2015

14: Family Affair

The women take DNA tests to learn about their ancestries; Melanie pretends to be someone else.

Wednesday, April 1st, 2015

15: All Dolled Up

Elka believes that Bob has given Joy a voodoo doll; Melanie doses her boyfriend with estrogen by accident; Victoria's agent visits.

Wednesday, April 8th, 2015

16: Bad Girlfriends

Melanie is jealous when her boyfriend becomes Victoria's love interest in a play; Joy makes Bob watch "Love Actually"; Elka goes on a political talk show.

Wednesday, April 15th, 2015

17: Duct Soup

Everyone helps Joy's son plan the rehearsal dinner for his wedding; a guest from Joy's past shows up.

Wednesday, April 22nd, 2015

18: Cleveland Calendar Girls

After taking engagement photos, Joy learns something new about Bob; Melanie dates herself; Victoria wants a new picture on her driver's license; Elka and Mamie pose nude.

Wednesday, April 29th, 2015

19: Kitchen Nightmare

Melanie deals with a temperamental chef; Victoria tries to impress a restaurant critic.

Wednesday, May 6th, 2015

20: All About Elka

Victoria directs her mother and son in a musical; Elka auditions for a part in Victoria's play.

Wednesday, May 20th, 2015

21: Say Yes to the Mess

Victoria and Melanie try to adjust to Joy moving out; Bob tries to impress Joy's mother.

Wednesday, May 27th, 2015

22: Hot in Cleveland: Hot Damn!

The cast and crew discuss their favorite episodes, bloopers and behind-the-scenes moments.

Wednesday, June 3rd, 2015

23: Vegas Baby

Joy and Bob's wedding plans are derailed when they learn there is a baby available for adoption.

Wednesday, June 3rd, 2015

24: I Hate Goodbyes

Joy and Bob's wedding plans are derailed when they learn there is a baby available for adoption.