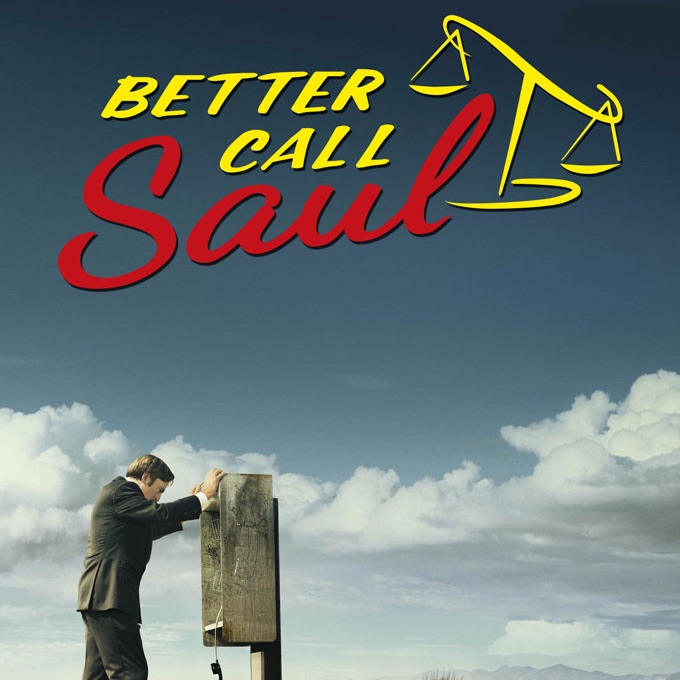 Season 0
Monday, December 15th, 2014

s0e1: Day One

An inside look at day one on the set of Better Call Saul!

Monday, January 5th, 2015

s0e2: Music Video

Check out the music video for Better Call Saul!

Monday, January 5th, 2015

s0e3: In the Studio

A very rare inside-the-studio look at the creation of the song "Better Call Saul," performed by Junior Brown and written by the show creators Vince Gilligan and Peter Gould.

Monday, January 26th, 2015

s0e4: A Look at the Series

Behind the scenes of the original series.

Monday, February 2nd, 2015

s0e5: Characters of Better Call Saul

The cast and crew introduce the characters of the new series.
Season 1
Sunday, February 8th, 2015

s1e1: Uno

Jimmy works his magic in the courtroom. Unexpected inspiration leads him to an unconventional pursuit of potential clients.

Monday, February 9th, 2015

s1e2: Mijo

As his troubles escalate to a boiling point, Jimmy finds himself in dire straits. An act of carelessness puts Chuck at risk.

Monday, February 16th, 2015

s1e3: Nacho

Jimmy pulls out all the stops to prove that his dangerous client is innocent, even though it causes some friction with Kim.

Monday, February 23rd, 2015

s1e4: Hero

Jimmy conjures up a bold plan to solicit new clients, but has to face the consequences when the scheme strains his relationships with a rival firm.

Monday, March 2nd, 2015

s1e5: Alpine Shepherd Boy

When his efforts to drum up new business are interrupted by alarming news, Jimmy is pressured to make a difficult choice.

Monday, March 9th, 2015

s1e6: Five-O

Mike's tragic past comes back to haunt him, and he's forced to seek help from an unusual source. Meanwhile, Jimmy's moral compass is put to the test.

Monday, March 16th, 2015

s1e7: Bingo

Jimmy meets with potential new clients. When given the opportunity to do the right thing, Jimmy cashes in a favor from an unlikely ally.

Monday, March 23rd, 2015

s1e8: RICO

Jimmy shows Chuck that he's willing to do almost anything to win a case, even if it means getting his hands dirty.

Monday, March 30th, 2015

s1e9: Pimento

Chuck urges Jimmy to accept a harsh truth. Meanwhile, a deal threatens to go off the rails when Mike's ability to complete a job is called into question.

Monday, April 6th, 2015

s1e10: Marco

In the aftermath of recent events, Jimmy seizes an opportunity to reconnect with an old friend. Chuck adjusts to a new way of life.
Season 2
Monday, February 29th, 2016

s2e3: Amarillo

Jimmy's client outreach efforts thrive, and he exhibits new heights of showmanship. Mike is perplexed by daughter-in-law Stacey's troubling news.

Monday, February 22nd, 2016

s2e2: Cobbler

To keep a potentially messy situation from unraveling, Mike brokers a deal. Jimmy works to exonerate an eccentric client.

Monday, February 15th, 2016

s2e1: Switch

Jimmy and Kim's relationship takes a new turn. Mike decides it's for the best to sever his affiliation with an unrestrained associate.
Season 0
Monday, February 15th, 2016

s0e6: Talking Saul on Switch

Monday, April 18th, 2016

s0e7: Talking Saul on Klick
Season 2
Monday, March 7th, 2016

s2e4: Gloves Off

Jimmy's actions unexpectedly create waves for Kim. Mike cautiously weighs a lucrative proposal that might bring about dire consequences.

Monday, March 14th, 2016

s2e5: Rebecca

Jimmy becomes frustrated with his restrictive work environment. Kim pulls out all the stops to dig herself out of a seemingly bottomless hole at HHM.

Monday, March 21st, 2016

s2e6: Bali Ha'i

Jimmy finds comfort in familiarity; Kim receives a life-changing proposal; when he is threatened, Mike finds himself pushed to the limit.

Monday, March 28th, 2016

s2e7: Inflatable

When Mike's hand is forced, he can no longer hide his frustration; he and Jimmy work together to keep the peace.

Monday, April 4th, 2016

s2e8: Fifi

Mike aims to settle the score with an enemy; an unexpected opportunity presents itself to Jimmy.

Monday, April 11th, 2016

s2e9: Nailed

Mike takes a methodical approach to his mission; someone questions Chuck's capabilities; Jimmy faces a personal dilemma.

Monday, April 18th, 2016

s2e10: Klick

Jimmy must make a hard choice; Mike takes control of matters; Hamlin delivers shocking news.
Season 3
Monday, April 17th, 2017

s3e2: Witness

Jimmy and Kim hire an assistant; Mike seeks out a mysterious acquaintance; Chuck uses the law to gain an advantage over Jimmy.

not specified

s3e11: