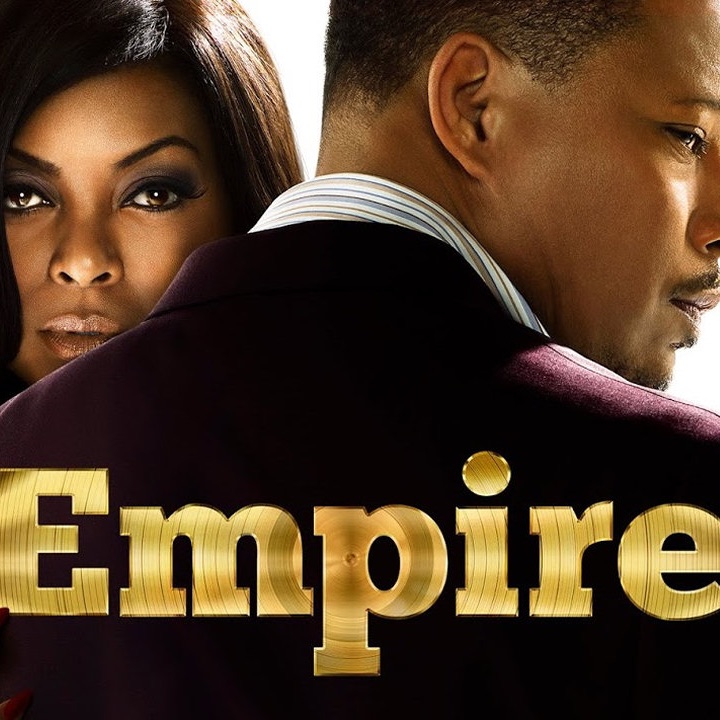 Season 0
Monday, December 15th, 2014

s0e1: First Look (Preview)

LUCIOUS LYON is the king of hip-hop. An immensely talented artist, the CEO of Empire Entertainment and a former street thug, his reign has been unchallenged for years. But all that changes, when he learns he has a disease that is going to render him crippled and incapacitated in a matter of three years. The clock is ticking, and he must groom one of his three sons to take over his crowning achievement, without destroying his already fractured family.
Season 1
Wednesday, January 7th, 2015

s1e1: Pilot

Lucious Lyon, the head of a music empire whose reign has been unchallenged for years. But all that changes when he learns he has a disease and must choose one of his three sons to take over: Andre, Jamal or Hakeem. Complicating matters is their mother and Lucious' ex-wife, Cookie, who emerges from prison to claim her share.

Wednesday, January 14th, 2015

s1e2: The Outspoken King

Lucious must defend Empire's IPO launch after controversies arise around one of his artists being involved in a shooting, and Cookie proves to be invaluable by helping Lucious turn a crisis into a triumph. Competition between Lucious and Cookie heats up when Cookie hears of Lucious's plan to stage a huge performance for Hakeem - but not Jamal. Meanwhile, the police begin to investigate Bunkie's murder.

Wednesday, January 21st, 2015

s1e3: The Devil Quotes Scripture

The Lyons head to Philadelphia and get a taste of what their life could have been if Lucious hadn't made it big. Lucious promotes Hakeem's new relationship with hip-hop star Tianna, but tensions rise when another woman tries to catch Hakeem's eye.

Wednesday, January 28th, 2015

s1e4: False Imposition

Lucious attempts to steal a super-hot, chart-topping artist from his rival at Safe House Records. Meanwhile, Jamal struggles to compose original music and Cookie tries to forge a relationship with her estranged son, Hakeem.

Wednesday, February 4th, 2015

s1e5: Dangerous Bonds

Cookie receives an anonymous gift from an admirer that she believes might be a veiled threat from a person from her prison past. Meanwhile, Lucious takes charge of Hakeem's first video shoot.

Wednesday, February 11th, 2015

s1e6: Out, Damned Spot

Vernon is caught in the middle of a very sticky situation. Meanwhile, Jamal is rising to stardom, but his newfound drive and ambition might stir up trouble in his relationships. To make matters worse, a mystery woman from the family's past shows up with a huge surprise.

Wednesday, February 18th, 2015

s1e7: Our Dancing Days

Tension mounts between Hakeem and Jamal, as Lucious attempts to brand Empire Entertainment as a tight-knit, "family-run" company. Meanwhile, Cookie and Anika don't hold anything back when it comes to taking over the company.

Wednesday, February 25th, 2015

s1e8: The Lyon's Roar

It's time for the Lyon family to come together and record a legacy album with Lucious, Hakeem and Jamal. Cookie and Camilla finally come face-to-face, Andre struggles with some inner demons and Jamal steps into the spotlight with news that surprises everyone.

Wednesday, March 4th, 2015

s1e9: Unto The Breach

It's an all-out war when Cookie uncovers Anika's big backstabbing secret, and Lucious must come face-to-face with his longtime rival, Billy Beretti. As the Lyon family rallies to save Empire Entertainment, all three sons take drastic measures: Jamal gets close with famous artist Delphine, Hakeem works hand-in-hand with Cookie and Andre is pushed way beyond his limits.

Wednesday, March 11th, 2015

s1e10: Sins Of The Father

Andre forms a new musical relationship with Michelle, and a woman from Lucious' past, Angie, comes into the picture. Meanwhile, Lucious invites the whole family over to his home. However, everyone arrives with their own agendas. Hakeem, under the influence of Camilla, sets out to show his father that he's a true artist and a good businessman. Then, Cookie prepares to state her own agenda for Empire and for her family, when Olivia arrives.

Wednesday, March 18th, 2015

s1e11: Die But Once

Jamal and Lucious are on their way to forming a music-centered relationship, but once again, Lucious has a secret that's about to change everything. Hakeem decides to flirt with the enemy, while trying to figure out what the best move is for his career. Meanwhile, Cookie is cooking up a plan of her own.

Wednesday, March 18th, 2015

s1e12: Who I Am

Jamal and Lucious are on their way to forming a music-centered relationship, but once again, Lucious has a secret that's about to change everything. Hakeem decides to flirt with the enemy, while trying to figure out what the best move is for his career. Meanwhile, Cookie is cooking up a plan of her own.
Season 2
Wednesday, November 4th, 2015

s2e6: A High Hope For A Low Heaven

Lucious and Cookie must put aside their differences and work together as parents to protect their family and keep them out of danger. Jamal does his best to get back in the studio and break away from being defined solely as a gay artist, while Hakeem struggles with how to feel and act like a man. Meanwhile, Andre works to shut down a division at Empire, until he discovers a disciple in the midst of Lucious' Gutter Life records.

Wednesday, September 23rd, 2015

s2e1: The Devils Are Here

Wednesday, October 21st, 2015

s2e5: Be True

Over at Lyon Dynasty, Cookie and Anika work together with Laz to throw "Cookie Lyon's Block Party," a big event to launch their company, showcase their artists and premiere a signature Dynasty anthem written by Hakeem. Meanwhile, Jamal gets busy working on his music with Ne-Yo. Also, Hakeem begins a tender romance with the lead singer of his girl group, and Andre takes steps to rid his soul of past sins.

Wednesday, November 11th, 2015

s2e7: True Love Never

Lucious begins to strategize the ascension of Empire from record label into global music monolith, so he looks into starting a partnership with Jago, the founder of a music streaming company. Meanwhile, Andre has to twist his newfound values to achieve a delicate balance between his faith and his career, Hakeem begins to work with Laura to turn her into a star and Cookie sets her sights on having Lyon Dynasty be a part of an epic televised charity music event.

Wednesday, September 30th, 2015

s2e2: Without a Country

Cookie and her cohorts decide to start their own small record label, but it's off to a bumpy start as everyone has different visions for the new label. As his first project for the new company, Hakeem decides to form a girl group and woos a hot Latina lead singer, proving that he can be more than just an artist. Meanwhile, Lucious, feeling extra pressure from a bloodthirsty prosecutor, hires a new lawyer and records an epic track from inside jail. In Lucious' absence, Jamal neglects his music and makes business moves that further his journey toward becoming every bit as ruthless as his father.

Wednesday, October 14th, 2015

s2e4: Poor Yorick

The Lyons are still split into warring factions, but they all decide to shoot a music video that will capitalize on Hakeem and Jamal's duet from Hakeem's leaked album, a collaboration that will benefit both companies. Meanwhile, Lucious trades his real handcuffs for virtual ones. However, knowing he can't fully control his company with a federal murder case hanging over his head, he sets out to find Vernon and make him permanently disappear.

Wednesday, November 25th, 2015

s2e9: Sinned Against

Cookie and her sister, Candace, team up with a former prison mate to rescue their sister, Carol. Back at Empire, Jamal and critically acclaimed pop star Skye Summers begin collaborating and soon share a deep connection. Meanwhile, Laz has truly fallen for Cookie, but things get complicated when she finds out the truth about him.

Wednesday, March 30th, 2016

s2e11: Death Will Have His Day

After losing the company he built, Lucious announces he will stop at nothing to regain his power, but Cookie has her own way of handling things. Meanwhile, Rhonda, Andre and the rest of the Lyon family come to terms with a horrific, life-changing tragedy that changes their lives as they know it.

Wednesday, April 6th, 2016

s2e12: A Rose by Any Other Name

With Hakeem acting as Empire's CEO, Camilla sinks her claws further and further into him. The rest of the Lyon family tries to get him to rejoin their side, but Hakeem has his own plan. Meanwhile, Jamal receives backlash from his fans and Andre and Rhonda's marriage is tested.

Wednesday, April 13th, 2016

s2e13: The Tameness of a Wolf

Tensions between Lucious and his sons continue to rise. Back at Lyon Dynasty, Lucious aims to direct his most emotional and honest music video yet and recreates a traumatic interaction with his mother for the new single. Meanwhile, on the Mirage a Trois tour, Tiana and Laura begin viciously fighting over the spotlight, forcing Hakeem to mediate between the two divas.

Wednesday, May 11th, 2016

s2e17: Rise by Sin

Hakeem feels the pressure of his underwhelming fiancé, Laura, as he struggles to find a place for her both in his family and his career. Cookie finally reveals to Jamal the truth behind what happened to Freda's father, prompting Jamal to warn Freda of his family's ulterior motives. Meanwhile, despite his frustration with the family, Jamal makes a sacrifice for Lucious from which it will be hard to recover.

Wednesday, April 27th, 2016

s2e15: More Than Kin

With help from Andre, Lucious hosts a fundraiser, as part of his campaign to prove to the board that he should return as Empire's CEO. Meanwhile, Hakeem must decide whether he wants to be a father to his and Anika's child.

Wednesday, May 18th, 2016

s2e18: Past Is Prologue

After a life-changing experience, Jamal refuses to make music until his family ends its seemingly endless cycle of violence and fighting. Meanwhile, the Feds are tailing Anika because they want to force her to testify against Lucious. In order to protect her family, Cookie organizes a meeting at Hakeem and Laura's wedding with various people from her and Lucious' past.
Season 3
Wednesday, November 9th, 2016

s3e5: One Before Another

Lucious and Andre are on high alert as they wait for Shine to retaliate after their latest business encounter went south. Jamal, who has yet to perform in front of his fans, teams up with Hakeem for a performance that he thinks could help him face his fears. Meanwhile, Cookie is caught off-guard during a routine meeting with her probation officer.
Season 2
Wednesday, May 4th, 2016

s2e16: The Lyon Who Cried Wolf

A wrench is thrown into Lucious' deeply personal music video about his mother, when Andre discovers a dark secret. Meanwhile, Hakeem and Jamal are compromised after tempting themselves with new or rekindling, but secretive affairs. Then, Rhonda starts to suspect who her attacker was.
Season 3
Wednesday, September 21st, 2016

s3e1: Light in Darkness

Lucious pursues his music legacy with his streaming service, while clashing with his half-brother, Tariq, who is leading a federal task force investigating him.

Wednesday, September 28th, 2016

s3e2: Sin That Amends

In an attempt to cope with life after being shot, Jamal teams up with businessman Angelo Dubois, to talk about gun violence and host a summit for awareness. When he tries to perform again, things don't go as planned. Meanwhile, Lucious attempts to win over Cookie, Hakeem starts to record new songs with Shine, and Andre runs into some trouble with the police.

Wednesday, October 5th, 2016

s3e3: What Remains Is Bestial

Cookie calls in a favor with mega-superstar Kitty to record a new song with Jamal, hoping he will overcome his inability to perform. Meanwhile, Andre runs into some trouble and things don't go as planned. Cookie and Lucious are at odds, Hakeem and Gram fight for Tiana's attention, and things heat up between Cookie and Angelo Dubois.

Wednesday, October 12th, 2016

s3e4: Cupid Kills

Things heat up between Cookie and Angelo, so Lucious finally recognizes Angelo as a formidable rival and prepares to take him on. Meanwhile, Jamal is finally able to face Freda Gatz, a big first step on his journey to recovery. Also, Anika goes back to work at Empire and instantly causes turmoil, while Hakeem starts falling for Nessa, even though she might be into a different Lyon.

Wednesday, November 30th, 2016

s3e7: What We May Be

Cookie looks to Candace for tips on how to plan an elaborate family dinner that will impress Angelo's mother, Diane. Meanwhile, old home videos cause Cookie to face secrets about her relationship with her father that she had tried to hide from her kids, and Andre organizes an unlikely duet.

Wednesday, March 22nd, 2017

s3e10: Sound and Fury

After launching a deadly missile at Angelo, Lucious announces his new music project, Inferno, and puts everyone on notice - especially Cookie, who then vows to knock him off his throne for good. The two engage in an epic clash - fueled by a history of love, loyalty and betrayal. Meanwhile, Jamal befriends musician Tory Ash during his stay in rehab, Andre continues with his plan to take over EMPIRE, and Hakeem and Tiana battle Nessa for a spot in the music showcase.

Wednesday, May 10th, 2017

s3e16: Absent Child

Wednesday, May 17th, 2017

s3e17: Toil and Trouble (1)

Wednesday, May 24th, 2017

s3e18: Toil and Trouble (2)