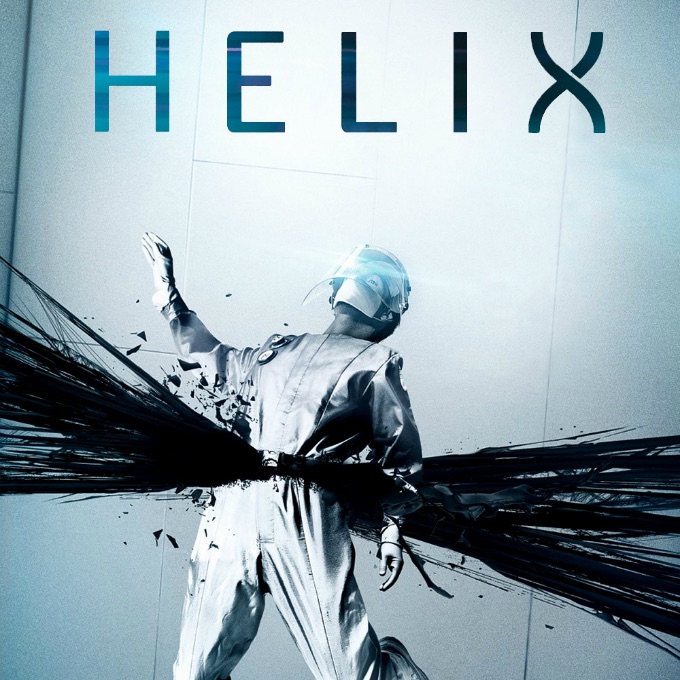 Season 1
Friday, January 10th, 2014

s1e1: Pilot

A Center for Disease Control medical team's investigation of a disease outbreak at a high tech arctic research lab uncovers the truth about a secretive research project that could threaten the future of humankind.

Friday, January 10th, 2014

s1e2: Vector

As Dr. Alan Farragut accelerates the hunt for his infected brother Peter, the quarantine of three scientists threatens to create panic at the lab. Doreen finds evidence that Dr. Hatake is lying about his research.

Friday, January 17th, 2014

s1e3: 274

As Alan sets up an isolation unit to quarantine the infected lab workers, Walker and Jordan each face the possibility that they have the deadly virus, too.

Friday, January 24th, 2014

s1e4: Single Strand

As Alan risks killing Peter in a desperate effort to cure him, Walker teams with a mysterious young researcher to survive their quarantine. Jordan discovers her Rapid Response test is flawed.

Friday, January 31st, 2014

s1e5: The White Room

As Alan's controversial cure leaves Peter clinging to life, the unchecked virus forces Jordan to make a devastating decision. Walker discovers the surprising truth about her new ally, while Daniel squares off against Balleseros.

Friday, February 7th, 2014

s1e6: Aniqatiga

After Daniel leaves Balleseros to die, the mystery surrounding his connection to Hatake (Hiroyuki Sanada) is revealed. As he works to save Peter (Neil Napier), Alan (Billy Campbell) struggles with his feelings for both Walker (Kyra Zagorsky) and Jordan (Jordan Hayes).

Friday, February 14th, 2014

s1e7: Survivor Zero

As Ilaria CEO Constance Sutton arrives to collect the virus and its cure, Alan finds Walker seemingly symptom-free. Daniel learns the truth about his "adoption" by Hatake.

Friday, February 21st, 2014

s1e8: Bloodline

Alan risks his life to save his brother Peter from Ilaria CEO Constance Sutton, only to see him re-captured by Vectors. Julia Walker deals with the mystery of her "cure" while her half-brother Daniel confronts their father, Dr. Hatake, about being abducted as a child.

Friday, February 28th, 2014

s1e9: Level X

The CDC teams learns the real purpose of the infection and Alan and Julia make a perilous journey to retrieve the canister that has the original source virus.

Friday, March 7th, 2014

s1e10: Fushigi

In a last ditch effort to find help and a cure, Alan and Julia go to an abandoned satellite station discover a shocking secret that reveals Hatake's ultimate goal and the reason why he has developed the deadly virus.

Friday, March 14th, 2014

s1e11: Black Rain

The Vectors start working together to hunt down the uninfected as the CDC develops a risky cure and a band of assassins from Ilaria secretly infiltrate the base.

Friday, March 21st, 2014

s1e12: The Reaping

The uninfected are hiding in a secret bunker on the base as the CDC attempt to retrieve the canisters with the virus and the cure while the Ilaria assassins capture Hatake and force him to chose between which one of his children they will kill first.

Friday, March 28th, 2014

s1e13: Dans L'Ombre

Alan and Peter capture the assassin Scythe and demand to know the whereabouts of Julia's mother. Balleseros confronts Hatake about the missing Inuit children, while Anana and her brother learn of Daniel's fate. Concerns that the virus is in Ilaria's possession again forces Alan and the team off the base to search the world in order to retrieve it.
Season 2
Friday, January 16th, 2015

s2e1: San Jose

15 months after the events at Arctic Biosystems, new CDC team with the addition of biotoxicologist Kyle Sommer respond to a potential outbreak on a Windjammer in the Northern Pacific. Their search leads them to an island occupied by a mysterious cult led by the charismatic Michael. Meanwhile, 30 years in the future, Walker arrives at the same island searching for Alan Farragut.

Friday, January 23rd, 2015

s2e2: Reunion

The CDC team continue to investigate the island; at the same time, they discover Peter's brother, Alan, is a member of Brother Michael's cult, and his warnings for them to leave the abbey fall on deaf ears.

Friday, January 30th, 2015

s2e3: Scion

Peter and Jordan leave the safety of the Abbey to retrieve some specimens and discover just what's living in the woods, meanwhile Sister Amy plots to make them leave forever.

Friday, February 6th, 2015

s2e4: Densho

As Michael struggles to keep the abbey under control, the CDC team moves closer toward tracking the source of the pathogen. Alan fights the urge to rejoin his team and confronts the reality about Peter's allegiances. In the future, Walker makes a desperate attempt to escape from her delusional father, with potentially deadly consequences.

Friday, February 13th, 2015

s2e5: Oubliette

Michael locks Peter and Alan in a pit. Alan escapes and discovers that Kyle has a secret of his own. Agnes reveals a shocking truth to Michael, who drastically turns on her for doubting him. In the future, Caleb uncovers Walker's deception and takes matters into his own hands.

Friday, February 20th, 2015

s2e6: M. Domestica

not specified

s2e7: Cross-Pollination

not specified

s2e9: Ectogenesis

Friday, March 20th, 2015

s2e10: Mother

The Abbey becomes a house of horrors as Kyle struggles with his infection and Anne begins to shape a successor to Michael. Until then, watch the latest episodes if you missed them!

not specified

s2e11: Plan B

not specified

s2e12: The Ascendant

Friday, April 10th, 2015

s2e13: O Brave New World

Alan's relationship with Walker reaches a bloody climax, while his sibling feud with Peter erupts in flames. Elsewhere, Kyle does his best to protect a possible cure for the mycosis.