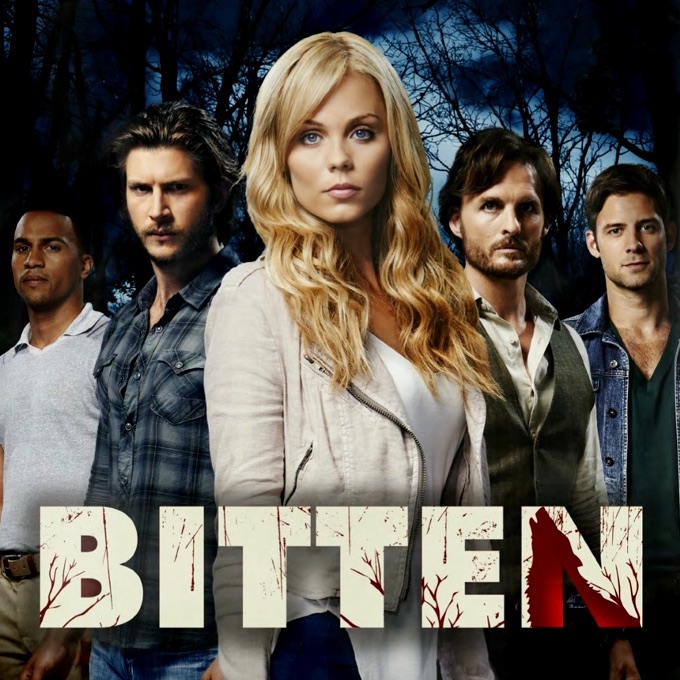 Season 1
Saturday, January 11th, 2014

s1e1: Summons

A supernatural thriller about the lone female werewolf in existence begins when Elena is forced to leave the perfect life she has made for herself as a photographer in Toronto to return to Upstate New York after her wolf pack is threatened.

Saturday, January 18th, 2014

s1e2: Prodigal

At Stonehaven, Elena tracks the killer Mutt while avoiding the advances of Clay Danvers; haunted by her own past as a killer, Elena is desperate to get back to her human life.

Saturday, January 25th, 2014

s1e3: Trespass

Old chemistry resurfaces as Elena and Clay work together; Elena threatens the Mutt leading to the change as they fight him in his wolf form.

Saturday, February 1st, 2014

s1e4: Grief

Elena and Clay deal with their growing sexual tension as they work together to figure out the who and why behind the plot to turn psychotic killers into werewolves.

Saturday, February 8th, 2014

s1e5: Bitten

Elena endeavors to defend Clay against suspicions of murder; a former pack member has information on the uprising.

Saturday, February 15th, 2014

s1e6: Committed

Santos crashes Phillip's sister's wedding party, disrupting Elena's human life; Jeremy must fight to keep his alpha status.

Saturday, February 22nd, 2014

s1e7: Stalking

With the leader of the uprising revealed, the Pack discusses a truce; Elena and Clay go on the attack.

Saturday, March 1st, 2014

s1e8: Prisoner

Jeremy is poisoned; Clay interrogates a Mutt and Elena confronts a werewolf groupie.

Saturday, March 8th, 2014

s1e9: Vengeance

Everyone tries to put their personal issues aside when Santos enlists a killer to wipe out the Pack.

Saturday, March 15th, 2014

s1e10: Descent

Elena returns to Toronto for her art show; the Mutts force Elena to face the horrors of her childhood.

Saturday, March 22nd, 2014

s1e11: Settling

The Mutts launch an attack in Toronto; Elena breaks Pack law to save Philp's life.

Saturday, March 29th, 2014

s1e12: Caged

Elena disobeys her Alpha's commands to free Clay; Philip confronts Elena on who, or what, she is.

Saturday, April 5th, 2014

s1e13: Ready

Elena reunites with the pack in preparation for the fight against the Mutts.
Season 2
Saturday, February 7th, 2015

s2e1: Bad Blood

Elena and The Pack are on the hunt for Malcolm. Meanwhile, back at Stonehaven, Jeremy receives an ultimatum from the Council of International Alphas that challenges his leadership over North America.

Saturday, February 14th, 2015

s2e2: Scare Tactics

Clay investigates a mysterious symbol that may be related to witchcraft while the rest of The Pack interrogates a captive Malcolm. However, when both inquiries lead to the same destination, The Pack is faced with a disturbing truth – witches live among us.

Saturday, February 21st, 2015

s2e3: Hell's Teeth

A new threat proves to be more powerful than anticipated; the pack and coven suffer heavy losses.

Saturday, February 28th, 2015

s2e4: Dead Meat

Elena awakens to find herself the subject of painful tests in a hidden compound run by a maniacal and powerful cult leader. Meanwhile, The Pack and witches must resort to dark magic in an effort to track down their missing members.

Saturday, March 7th, 2015

s2e5: TBA

Saturday, March 14th, 2015

s2e6: Nine Circles

Aleister casts a mind-bending spell on Elena, forcing her into a battle against her own dark fears and demons. Meanwhile, Rachael is locked in a cage with Logan, struggling to come to terms with what he is. In a nearby forest, Clay and Paige must overcome their personal differences in order to find Aleister's compound.

Saturday, March 21st, 2015

s2e7: Bad Dreams

When the new Spanish Alpha tries to blackmail Jeremy into murdering the Russian Alpha, the Pack has things under control until a surprise visit from Savannah upends their plans. Nick and Paige try to secretly meet Nick's mother.

Saturday, March 28th, 2015

s2e8: Dark Ants

Aleister returns to Stonehaven as Clay where he convinces Jeremy to let the Coven complete her initiation ritual on the property. Meanwhile, Clay finds himself trapped in his unconscious, wrestling with Aleister and his own mind.

not specified

s2e9: TBA

not specified

s2e10: Fine Temporum

not specified

s2e11: PLEASE DELETE

not specified

s2e12: PLEASE DELETE

not specified

s2e13: PLEASE DELETE
Season 3
Friday, March 4th, 2016

s3e4: A Quiet Dog

Jeremy attempts to broker a negotiation to end the thirty-year blood feud between Sasha and Roman. Meanwhile, Elena watches over Pack prisoner, Konstantin, who tries to deduce why she is protecting Sasha.

Friday, April 8th, 2016

s3e9: Shock the System

When Elena tries to comfort a grieving Sasha, they get lured into the woods and are taken prisoner by the Albino; Jeremy wages psychological warfare against his captor; Clay, Nick and Alexei race to save a new Alpha.

Friday, March 25th, 2016

s3e7: On the Brink

Nick, Paige and Rachel track Katia with magic; Elena invites Konstantin to Stonehaven and asks for his help; Clay and Jorge keep an eye on the Albino.

Friday, April 1st, 2016

s3e8: Tili Tili Bom

As the Alpha, Elena sets out with Clay to take down the Albino; Nick and Katia are captured by Roman's henchmen; Jeremy gets help from a surprising ally in his quest to kill Roman.