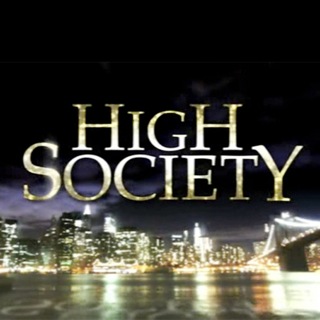 Season 1
Monday, October 30th, 1995

s1e1: Family Val's

Ellie's (Jean Smart) book tour is sidetracked by her college nemesis, Val (Faith Prince), who comes between Ellie and her publisher, best friend Dott Emerson (Mary McDonnell).

Monday, November 6th, 1995

s1e2: Who's Son is It Anyway?

Worried that her son is spending too much time with Val, Dott enlists Ellie's help in winning back her son's devotion by cooking him a meal. Meanwhile, Ellie and Stephano compete for the affections of Ellie's new bodyguard Wolf.

Monday, November 13th, 1995

s1e3: Sleeping with the Enemy

Ellie's scheme to get Val out of her hair backfires when Val's estranged husband (Robert Clohessy) arrives to sweet-talk his wife back to New Jersy -- and ends up making a pass at Ellie.

Monday, November 20th, 1995

s1e4: Dolce & G'bye Now

Stephano quits after a fight with Ellie, and a desperate Dott hires Val as his replacement.

Monday, November 27th, 1995

s1e5: Tomb with a View

.

Monday, December 4th, 1995

s1e6: The Naked and the Deadline

Ellie is suffering from writer's block as the deadline for her latest novel passes, and Dott goes all out to break her out of it.

Monday, December 11th, 1995

s1e7: Finnigan's Rainbow

Dott falls headlong for a motivational speaker, and Ellie goes to extremes to get her name in the tabloids.

Monday, December 18th, 1995

s1e8: We Ought to be in Pictures

A big-time TV producer (Jon Polito) sets out to make a miniseries from Ellie's latest novel, ""High Sierra Streetwalker."" Donna Mills plays the tempermental, hitrionic star signed for the lead.

Monday, January 15th, 1996

s1e9: Nip and Tuck

The Prosepect of posing for a famous photographer has Dott and Ellie each considering a change of face by a famous plastic surgeon (Bronson Pinchot).

Monday, January 22nd, 1996

s1e10: Alice Doesn't Pump Here Anymore

After suffering a heart attack during a sexual encounter with the doorman, Alice (Jayne Meadows) is forced to convalesce at her doting daughter Dott's.

Monday, February 5th, 1996

s1e11: Touching up Your Roots

A publicity campaign launching Ellie's new novel brings surprises gallore: a visit from her estranged, contrified parents -- and news that she is adopted.

Monday, February 12th, 1996

s1e12: I Found My Thrill on Nancy Garvey Hill

.

Monday, February 26th, 1996

s1e13: The Family Jewels

Having witnessed Dott's bond with Brendan during a robbery, Ellie decides to have a baby and begins interviewing prospective fathers.