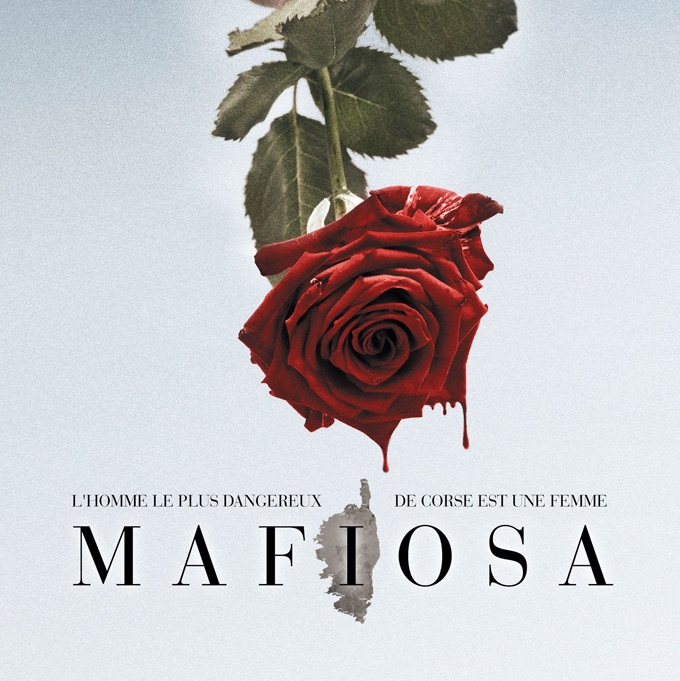 Season 1
Tuesday, December 12th, 2006

s1e1: Episode 1

In Corsica, after the murder of François Paoli, leader of one of the main clans of the island, a real and pitiless clan war is coming. Corsica, today. Lawyer at the Bastia bar, Sandra Paoli is the niece of François Paoli, a feared and respected clan chief of the island of beauty. Without really taking part in his uncle's affairs, she sometimes defends him when he needs it. One day, when they meet in a restaurant, Francois is assassinated: he pushes his last breath into Sandra's arms. Commissioner Roca of the judicial police and an American agent of the Drug Enforcement Administration are on the teeth: François Paoli has no direct descendant, the war of the clans is therefore open and promises to be ruthless ...

Tuesday, December 12th, 2006

s1e2: Episode 2

Sandra took over as head of the clan. She takes the opportunity to bring home her mother, interned for years. The latter is mutic, schizophrenic ... Zamponi, a local elected official, proposes to Sandra and Jean-Michel a "coup": the theft of the jewels of the Empress Joséphine, exposed on the island. The case is dangerous, if not impossible, which is very pleasing to the brother and sister ... Rocca does not release his surveillance on the Paoli, especially since we have just found a certain Gio Sperandei, murdered in his car . Gio was among those who had refused to see Sandra reach the head of the clan. Rocca suspects the Paoli of being revenged ...

Tuesday, December 19th, 2006

s1e3: Episode 3

Sandra shows her clandestine distillery to Charly Scaglia, an old friend of the family. Although he has a lot of tenderness for the young woman, he remains uncompromising in business ... Sandra collects a young girl tracked down by her pimps. She asks Jean-Michel to go up the chain. When she learns that the Leandri, another branch of the family, are involved in prostitution, Sandra is caught between the horror of the girl's destiny and her role as clan leader: avoiding a fratricidal war with The Leandri ...

Tuesday, December 19th, 2006

s1e4: Episode 4

Sandra measures the difficulty of exercising his role as clan leader when Jean-Michel asks him for permission to eliminate an embarrassing witness, a man who risks harming one of the members of the clan by testifying in court. .. A criminal fire devastated an old building in the port belonging to the Paoli family, which rents the apartments at a ridiculously low price to ordinary people. Sandra discovers that behind the fire is a false real estate developer who seeks to build a luxury complex on the port. He is determined to force the Paoli ... Carmen, daughter of Jean-Michel, is abducted on the way to the school. The family is crank: who is behind this kidnapping?

Tuesday, December 26th, 2006

s1e5: Episode 5

Sandra, who has taken his marks as a clan leader, has to face various assaults against the Paoli. Now is the time for her to prove her worth. A commando led a violent attack against a clandestine distillery of the Paoli clan. After the distillery, it is a laundry belonging to the Paoli which is sacked from top to bottom. Sandra assembled a Crisis Staff. Who is trying to destabilize the clan? It was then that Charly Scaglia appeared, decided to recover her financial stake in the distillery. Charly is ready for anything, including the involvement of the police. Zamponi, on his part, is worried: he has received death threats. Would the wind turn against the Paoli and their allies? It's time for Sandra to prove himself ...

Tuesday, December 26th, 2006

s1e6: Episode 6

A boxing room of the foundation François Paoli. Tonight, young hopefuls confront each other during rigged battles. Tino Marmara, supposed to hold nine rounds, falls to the fourth. He is shot down in the street, leaving the room ...

Sunday, January 7th, 2007

s1e7: Episode 7

The village of Santa Castella, the stronghold of Zamponi, is in turmoil. The gendarmes seized the electoral registers. There is a fear of a rogatory commission and the contestation of the usual electoral fraud. Zamponi calls on Sandra to help: she has the ears of the nationalists and the authorities ... Sandra and Jean-Michel also have an urgent affair To carry on: to seize the cargo of weapons that the customs has just seized on a freighter The aim: an exchange against the drug of the famous Suleiman, come especially from the East for the occasion. ...

Sunday, January 7th, 2007

s1e8: Episode 8

Sandra enters politics. That changes the situation in the clan. From now on, she will have to keep a clean facade. At the moment when he feels dying, Ange-Marie, the father of François Paoli, entrusts to Sandra a heavy family secret ... Jean-Michel is about to finalize the " Exchange drug weapons with Suleiman, when Sandra gets essential information from one of his political "friends". Jean-Michel is in danger. If she warns him, she falls, and the clan with ...
Season 2
Monday, November 17th, 2008

s2e1: Episode 1

L'arrestation de Jean-Michel, de Mattei, et de plusieurs hommes de mains a fragilisé le Clan. Venus d'horizons différents, de petits malfrats sans envergures pensent pouvoir secouer l'ordre établi en s'en prenant aux intérêts des Paoli. Sandra doit faire face et recruter pour parer à toutes éventualités. Mais le danger ne vient pas seulement de l'extérieur. Entendu par la Juge Morel, Jean-Michel découvre que sa soeur était informée de son arrestation et qu'elle n'a rien fait pour l'empêcher. La magistrate propose à Jean-Michel de bénéficier des mesures d'assouplissement de peines accordées aux repentis s'il consent à mettre officiellement sa soeur en cause dans les affaires de la famille...

Monday, November 17th, 2008

s2e2: Episode 2

Destituée de son rôle de chef, Sandra veut reprendre le contrôle de la famille Paoli et se venger de ceux qui l'ont trahie. Seule et isolée, elle peut toutefois compter sur le soutien infaillible d'Andréani qui, pour elle, est prêt à courir tous les dangers... Lorsqu'il apprend par Agop Juherian surnommé le "Marseillais" que Jean-Michel Paoli offre deux millions d'euros à l'équipe qui le fera s'évader de prison, Léandri prend peur...

Monday, November 24th, 2008

s2e3: Episode 3

Alertée par Agop Juherian du plan d'évasion de son frère, Sandra fait capoter l'opération de Léandri. Plusieurs membres du commando sont arrêtés, mais Hyacinthe parvient à prendre la fuite. Désespérée, persuadée qu'elle ne parviendra plus jamais à faire sortir son frère de prison, Sandra décide de se rendre. Elle propose au Président Larcher d'assumer toutes ses responsabilités en échange de la remise en liberté de son frère...

Monday, November 24th, 2008

s2e4: Episode 4

Informé de la promesse faite à Larcher, Jean-Michel s'oppose ouvertement à l'assassinat du nationaliste corse, Paul Bonafedi. A quelques jours de l'ouverture de la table ronde qui doit réunir les mouvances nationalistes corses, Sandra donne ordre à Andréani, avec lequel elle entretient désormais une relation amoureuse complexe, d'abattre... Larcher ! A Marseille, Sandra retrouve Coco Casanova qui a maintenant toute confiance en elle puisqu'elle a relevé le défi haut la main. Coco propose aux Paoli de récupérer le territoire de son ami et associé Serge Ben Mussa, détenu aux Baumettes depuis plusieurs mois...

Monday, December 1st, 2008

s2e5: Episode 5

Lors de la consulte provoquée par Sandra, les hommes du clan sont contraints de choisir entre Jean-Michel et sa soeur. Si les fidèles de l'un et de l'autre choisissent logiquement leurs camps, en revanche, Toussaint quitte Sandra pour Jean-Michel. Sandra ne tient pas à se laisser faire pour autant. Débute alors la guerre des clans : frère contre soeur ! Jean-Michel fait main basse sur les machines à sous que sa soeur s'apprêtait à installer dans les quartiers Nord de Marseille, machines dont la gestion leur incombait à tous deux...

Monday, December 1st, 2008

s2e6: Episode 6

La première livraison de drogue est un succès. Sandra ne laisse pas pour autant Jean-Michel profiter de sa "prise de pouvoir" sur les machines à sous. Et pour bien lui prouver qu'elle n'acceptera jamais d'avoir dû "scinder" la famille, elle fait détruire les machines fraîchement installées. Les paiements dont Jean-Michel doit s'acquitter prennant du retard, Coco se montre impitoyable. Jean-Michel a voulu s'occuper des machines à sous, maintenant il doit faire "rentrer" l'argent et donner sa part à Coco...

Monday, December 8th, 2008

s2e7: Episode 7

Sandra met un terme à sa collaboration avec Patrick Ben Mussa après que celui-ci ait échafaudé un deal dangereux avec deux croates. Andréani est obligé de supprimer les deux hommes. Furieux d'être ainsi renvoyé d'un business dont il est l'initiateur, Patrick Ben Mussa rend visite à son père à la prison des Baumettes et lui raconte tout... La découverte du corps de Marie-Luce dans les toilettes de l'aéroport met à mal le dossier que Keller était en train de monter contre les Paoli. Persuadée qu'il a commis une faute grave en ne protégeant pas son témoin, la Juge Morel dessaisit le Commissaire de l'enquête. Keller décide de se venger...

Monday, December 8th, 2008

s2e8: Episode 8

Coco n'apprécie pas du tout de voir le frère et la soeur se livrer à une guerre fratricide en plein Marseille. La guerre, c'est mauvais pour les affaires. Il redoute que certains de ses associés lui reprochent de ne plus contrôler la situation. Coco exhorte alors Sandra d'accepter un compromis avec son frère. Mais la jeune femme ne veut rien entendre ce qui est ressenti par celui-ci comme un affront. Et lorsqu'il apprend par Patrick Ben Mussa que Sandra le "double" depuis plusieurs mois en se livrant à un trafic d'héroïne sur son territoire sans lui reverser le moindre subside, Coco décide de frapper fort...
Season 3
Monday, November 22nd, 2010

s3e1: Episode 1

Back in Bastia, Sandra Paoli faces the mayor of Capu Biancu who opposes his project to build a hotel complex on the coast. Fearing the reprisals of the Mafiosa, the latter put himself under the protection of Grimaldi, a nationalist businessman. In the hospital, plunged into a coma, Jean-Michel Paoli fight against the death ...

Monday, November 22nd, 2010

s3e2: Episode 2

Despite the threats of the nationalists, Sandra maintains the pressure on the mayor and ends up obtaining his building permit. Furious, Grimaldi declares an open war. Finally out of the coma, Jean-Michel promises his sister that he will make sure never to be on his way again. He proposes to Mikael, his daughter's boyfriend, to integrate the new team he is training. Together, they take control of a nightclub, the Bellagio. In Marseille, Moktar asked Sandra to lodge his nephew Nader, on the run after having shot two men who were abusing a woman ...

Monday, November 29th, 2010

s3e3: Episode 3

Furious to see the Bellagio resumed by Jean-Michel, Tony and Manu, the two lieutenants of the Mafiosa, blow up the nightclub. Feeling less satisfied with his position as a lieutenant in the Paoli family, Tony wants to free himself and set up his own business. Sandra moves closer to Manu to bring Tony back to reason ...

Monday, November 29th, 2010

s3e4: Episode 4

While Tony plays a dangerous game by slyly inciting Jean Santini to avenge his brother, Jean-Michel, Mikael and their band are pointing a bank van and steal 5 million euros. On the nationalist side, Grimaldi seeks to rally all the nationalist groups in his confrontation with Sandra. Sandra, it, succumbs to the charm of Nader against which the police officers Marseille have just launched a mandate ...

Monday, December 6th, 2010

s3e5: Episode 5

Since Marseille, Moktar tries to put an end to the idyll between his nephew and Sandra. In Bastia, the nationalists organize themselves. Under the aegis of Grimaldi, they give a press conference in which they formally designate Sandra as their enemy. Grimaldi offers Sandra to buy its land, but she refuses ...

Monday, December 6th, 2010

s3e6: Episode 6

Grimaldi makes an offer to Tony: leave the clan Paoli and eliminate Sandra ...

Monday, December 13th, 2010

s3e7: Episode 7

Saddened by the remorse after giving Sandra to the police, Nader finally confesses to him, knowing that this confidence may cost him dearly. Betrayed by the man she loves, Sandra abandons her to the anger of her uncle before returning to take care of her other urgent affairs. In Paris, Grimaldi put pressure on the boss of a Parisian gambling circle, which had to associate with the Mafiosa. Persuaded that she will finally yield him, the nationalist leader reiterates his proposal to buy. Sandra seems ready to accept his offer, but nothing is yet decided. She is considering radical measures against Grimaldi ...

Monday, December 13th, 2010

s3e8: Episode 8

Bonafedi succeeded Grimaldi. A vote is organized by the nationalists: Sandra must disappear. Jean-Michel is contacted by Bonafedi ...
Season 4
Monday, March 19th, 2012

s4e1: Episode 1

After leaving Corsica, dismissed by her brother to whom she had entrusted the affairs of the family, Sandra returns after a year of exile. Rather than Bastia where her brother reigns supreme, Sandra chose to settle in Paris where she now shares her life with Enzo, an Italian who is unaware of all his activities. Sandra does not take long to impose itself in the middle of the circles of games of the capital. However, she has not forgotten the betrayal of her brother ...

Monday, March 19th, 2012

s4e2: Episode 2

The investigation into the murder of Jean-Michel promises to be long and complex. The young woman cop, Milka, is thus recruited to lend a helping hand to the teams of the PJ of Bastia in charge of the investigations. Sandra reveals to Enzo the nature of his activities. At the funeral of her brother, she tries to give way, especially to her niece, Carmen, and says she wants to avenge her death.

Monday, March 26th, 2012

s4e3: Episode 3

Tony and Manu out of prison, the Paoli clan regained all its strength and authority in Bastia. In Paris, Agostini is forced to give up his playing circle to Sandra. But she does not intend to stop in such good way and tries to get hold of the circles of the Acquaviva family. Meanwhile, the investigation carried out by Alain Damiani and Thomas Quilichini, supported by Milka Demazon, concerning the murder of Jean-Michel continues, and the vise tightens little by little around Sandra ...

Monday, March 26th, 2012

s4e4: Episode 4

In Paris, Jules Acquaviva began negotiations with Sandra. But under the hand he engages Andre, close to the nationalists, to eliminate his rival. Always drunk with vengeance, Carmen, Jean-Michel's daughter, proposes to Jean Santini a large sum of money to obtain the identity of the murderer of his father ...

Monday, April 2nd, 2012

s4e5: Episode 5

While Carmen is at the bedside of her aunt hospitalized, the Acquaviva reform their clan. Worried, Sandra and her two associates Tony and Manu manage to deprive Bastia of her telephone tapping by getting rid of their phones. To protect her, Sandra's men hide her in a pavilion in Paris. This decision is not without consequence: because of this distance, the relationship of Sandra with Enzo deteriorates ....

Monday, April 2nd, 2012

s4e6: Episode 6

The family Acquaviva is annihilated: Tony and Manu killed Sebastien who himself wanted to eliminate Sandra. Paul-François Beretti wants to finish with the Paoli, and Jules has no alternative but to give it to Sandra to put an end to the conflict. Sandra can now return to Corsica ...

Monday, April 9th, 2012

s4e7: Episode 7

Sandra has some problems of understanding with his relatives: while his collaborators no longer support his paranoid access, Enzo, for his part, remains insensitive to all his attempts at seduction. Nevertheless, in Paris as in Bastia, the affairs are fruitful, but the three partners have more and more difficult to agree. For Tony and Manu, it is decided: they now refuse to obey the orders of Sandra ...

Monday, April 9th, 2012

s4e8: Episode 8

Carmen leaves Sandra's house and returns to her home. This hasty departure reinforces Sandra's sense of guilt. Tony and Manu hesitate to obey the decisions of their chief, whom they suspect of attempting to manipulate them. The clan is on tune again, and Milka is in charge of call handling. Despite a heavy-handed interrogation, Ange, who took Sandra to Corsica during the murder, gives no information to the police. The latter then put all their hopes in the search of the boat and DNA tests.
Season 5
Monday, April 14th, 2014

s5e1: Episode 1

Convinced of Sandra's guilt in the murder of her father, her niece Carmen offers Tony and Manu the money she inherited to kill the Mafiosa. In custody at the prison Borgo, the latter makes the point with his lawyer, Daniel. For her, the most urgent thing is to organize an interview with her niece in order to clarify matters. Judge Ravanelli organizes a reconstruction of the murder of Jean-Michel in which Sandra participates ...

Monday, April 14th, 2014

s5e2: Episode 2

In front of Carmen, Sandra continues to claim his innocence for the murder of Jean-Michel. Called by Livia, the former companion of Jean-Michel, Quilichini and Damiani land in the villa and release Sandra, to the dismay of Carmen. Sandra decides to sell the domain of Sisco to settle in Loretto, with a branch of his family until then tainted with his father.

Monday, April 21st, 2014

s5e3: Episode 3

After four days of searches and interrogations, the police are still unable to prove that Sandra, Tony, Manu, Orso and his men are involved in the robbery of the deposit of funds. But it is auditioning Pierre-Marie and Christelle, children of Orso, that Quilichini and Damiani finally find a track leading to Christelle. Quilichini can not stand the fact that Sandra once again slipped between her fingers and attacked Judge Ravanelli.

Monday, April 21st, 2014

s5e4: Episode 4

Sandra warns Livia that she will not abandon the ferries. Bonafedi, the leader of the company's striking employees and Corsican nationalist leader, is following these talks closely. Sandra asks Tony and Manu to intimidate Livia who decides to alert the police. But Damiani and Quilichini lack evidence. Counsel for Ravanelli, the inspectors suggest that Livia wear a microphone to trap Sandra. The risks are enormous ...

Monday, April 28th, 2014

s5e5: Episode 5

Tony suspects Orso has burned his car. According to him, he wanted to avenge himself for having been excluded from the case of the ferries. Tony confides in the Mafiosa, which tries to put an end to these dissensions; But Orso refuses categorically to explain himself. Blanche, the wife of Orso, holds Sandra responsible for the imprisonment of their son Pierre-Marie and asks her to leave the village. Quilichini continues its surveillance thanks to the camera installed at Sandra. Carmen proposes to the nationalists to conclude a contract with them.

Monday, April 28th, 2014

s5e6: Episode 6

While he is with Carmen, Damiani is called on the field. The previous day's shooting has caused damage and victims. The Paoli clan must lament the loss of Guy while Daniel, wounded, is hospitalized. Sandra asks Judge Ravanelli to find the culprits. The latter understood that Carmen had made an alliance with the nationalists to kill his aunt. Knowing that they are likely to hit again, Sandra, Tony and Manu decide to go into a hideout.

Monday, May 5th, 2014

s5e7: Episode 7

Carmen feared to become like her aunt. In front of the body of the three nationalists, the young woman confesses to Damiani her alliance with Bonafedi. The policeman advises him to keep his involvement secret. Upon leaving the hospital, Daniel learns from Sandra the death of the conveyor of funds, wounded during the robbery. Pierre-Marie risks big. Orso hunt Sandra of the estate and sets up a desperate plan to make his son escape ...

Monday, May 5th, 2014

s5e8: Episode 8

Persuaded to know the identity of the guilty, Tony foment a plan to avenge Jean-Luc. Yet, like Orso, he hopes for a reconciliation of the clan. Christelle decides to introduce Manu to his mother, with all the less apprehension that he is considered a member of the family since his participation in the escape of Pierre-Marie. The investigation into the death of Jean-Luc makes it possible to uncover a second signature DNA, unfortunately not listed in the files of the police ...