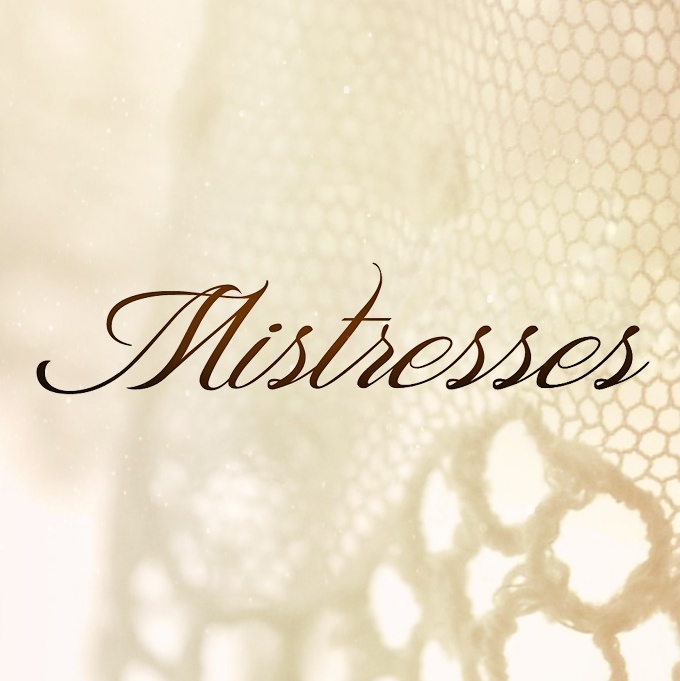 Season 1
Monday, June 3rd, 2013

s1e1: Pilot

As Savannah and her husband are faced with fertility issues, Savannah finds herself attracted to a flirtatious colleague; recent widow April becomes convinced that her husband is actually still alive; Karen deals with the ramifications of an affair.

Monday, June 10th, 2013

s1e2: The Morning After

While Karen counsels Savi to hold a beat before confessing to husband Harry about her night with Dominic, Savi gets an entirely different reaction from April. Meanwhile, April investigates a woman's shocking claims that her late husband, Paul, had another life; Joss finds a friend in new client Alex, and Karen warily agrees to meet with Sam Grey.

Monday, June 17th, 2013

s1e3: Breaking and Entering

Tensions escalate at work between Savi and Dom; Joss's new boss Olivier -- very French and very unimpressed with her -- gives her an impossible assignment; and Karen continues to be drawn into the dysfunctional Grey family orbit.

Monday, June 24th, 2013

s1e4: A Kiss Is Just a Kiss?

Savi finds out she's pregnant and knows there's a good chance the baby is indeed Harry's and not a result of the one-time affair she had with Dom. Joss finds herself befriending her gay real estate client, Alex, who has a controlling significant other. April is pressured by the woman who claims she had a child by April's dead husband. Also, despite Savi's advice to the contrary, Karen continues to find herself drawn to the company of Sam Grey, the college-aged son of her dead lover.

Monday, July 1st, 2013

s1e5: Decisions, Decisions

Savi is anxious to find out her paternity test results, while trying to hide her pregnancy from Harry. Meanwhile the friendship between Joss and her gay client, Alex, takes an interesting turn when Alex breaks up with her girlfriend; April and Richard are brought closer together when their 10-year-old daughters don't show up for school; and after Karen receives a visit from a private investigator seeking answers surrounding her lover's death, she meets with his widow, Elizabeth Grey.

Monday, July 8th, 2013

s1e6: Payback

Savi desperately tries to make things right with Harry, but he continues to avoid her and discussion of their future; Karen is frightened when, on the heels of the insurance investigation, someone breaks into her office and may have accessed her patient files; April and Richard's romance heats up; and Olivier continues to make Joss's life miserable at the office.

Monday, July 15th, 2013

s1e7: All In

Joss, terribly hurt that Savi hid her pregnancy and her illicit affair from her, moves in with April; Harry and Dominic angrily face off at a social event; Karen meets up again with Detective Newsome, but this time it's personal; and April struggles to put memories of her dead husband behind her so she can move on with a relationship with Richard.

Monday, July 22nd, 2013

s1e8: Ultimatum

Savi wants to fight for her relationship with Harry, even if the baby is Dom's; April is still reeling from the revelation that her supposedly dead husband, Paul, is actually alive; Karen is surprised when Sam hires her business partner as his therapist and seeks out his mother, Elizabeth, to express her concern; and after an uncomfortable run-in with Alex's ex, Joss wants to redefine her relationship with Alex.

Monday, July 29th, 2013

s1e9: Guess Who's Coming to Dinner?

When Savi and Joss's free-spirited, open-minded and often absent mother, Janet, comes for an unexpected visit, she brings big news but also stirs up some long-simmering family tensions. Now that Karen realizes that Elizabeth Grey knew all along about her affair with Tom, she wonders if Elizabeth might have actually killed Tom because of her; and April questions whether she should tell her daughter she's dating Richard, although she has yet to tell Richard about the return of her supposedly-dead husband.

Monday, August 19th, 2013

s1e10: Indecent Proposals

As single mom-to-be Savi begins to grasp that Harry may never be coming back, Dom offers her a shoulder to lean on. April is furious when Paul shows up at Lucy's school and shares her frustration with Richard, who decides to take matters into his own hands. Karen and Sam reconnect after she realizes Savi won't give her information about Elizabeth's lawsuit against her; and at work Joss tries to win over Olivier by helping him impress new real estate clients.

Monday, August 26th, 2013

s1e11: Full Disclosure

Karen begins her deposition into her possible role in the death and cover-up of her lover, Thomas Grey, where his son, Sam, has promised to be her alibi. Dominic surprises Karen when he brings in private detective Anthony Newsome to testify. After Joss tells Harry that Savi has yet to open up her paternity results, he decides to go to the clinic to find out for himself. And April and Richard, who have broken up, remember they made an amusement park date with their kids they have to keep. Meanwhile, Joss's feelings for Olivier are stirred up when Alex asks her if she misses sleeping with a man.

Monday, September 2nd, 2013

s1e12: When One Door Closes...

The judge delivers a shocking ruling in Grey Vs Kim. While the case is closed, there is even more trouble on the horizon for Karen; Paul helps a frantic April search for Lucy after the school reports that she's gone missing; Joss tries to salvage her relationship with Alex after she learns Joss slept with Olivier; and Savi is receptive to Dom's advances, and accepts the fact that Harry is no longer part of her life... until she learns some disturbing news about the state of Harry's restaurant.

Monday, September 9th, 2013

s1e13: I Choose You

The ladies plan a lavish birthday getaway to Palm Springs for Savi, but the fates conspire against them, as Joss realizes Harry has stolen the test results that would reveal whether he or Dom fathered Savi's baby; April makes a choice on which man to keep in her life; and Elizabeth Grey decides to settle the score, once and for all, with Karen.
Season 2
Monday, June 2nd, 2014

s2e1: Rebuild

Savi takes advantage of her second chance. Karen struggles with loss. April's friend Mickey returns. Joss acts as a party planner for Angelenos.

Monday, June 9th, 2014

s2e2: Boundaries

April has a blissful affair with an attractive artist. Harry and Joss clash over everything when a wealthy housewife hires them to throw a lavish party. Savi must share an office with an attorney who lacks boundaries.

Monday, June 16th, 2014

s2e3: Open House

Joss is caught in the middle as mediator when Savi and Harry - still not talking to each other - clash over selling their home. Back at the office, Toni continues to be a thorn in Savi's side. When April learns she has to throw a lavish party for the parents at Lucy's expensive new private school, it's Mickey to the rescue with a bash that no one will soon forget.

Monday, June 23rd, 2014

s2e4: Friends With Benefits

Savi finds a surprising connection with a man other than Dom. After a series of dating disasters, Karen hits rock bottom emotionally. April introduces Daniel to the gang. Joss shells out big bucks so she and Harry can attend a pricey charity event to drum up business, but ends up attracting something else instead, the attentions of a handsome plastic surgeon.

Monday, June 30th, 2014

s2e5: Playing With Fire

Savi's sister and friends are concerned when her secret camaraderie with Zack reveals a devil-may-care side. Karen tries to heed April's advice that her harmless addiction could turn dangerous. Scott makes his move with Joss, and then shares a surprising fantasy with her. A blissfully-in-love April gets some disconcerting news about Daniel. Meanwhile, Dom grapples with repercussions in the office after he and Savi come out about their relationship.

Monday, July 7th, 2014

s2e6: What Do You Really Want?

Karen's secret life gets the best of her when she meets a guy she likes. Joss gets shocking news from Harry that could impact both of their lives. With Daniel out of town, April has her reasons to decline a dinner invitation with the wealthy parents of her daughter's best friend. Before Savi and Harry sign their divorce papers, she has an epiphany that challenges her future with Dom.

Monday, July 14th, 2014

s2e7: Why Do Fools Fall in Love?

April tells Daniel the truth and prepares for his reaction. Meanwhile, Dom discovers Savi is lying about Zack, Scott's job causes complications in his relationship with Joss and Jacob has some promising news for Karen.

Monday, July 21st, 2014

s2e8: An Affair to Surrender

Savi bids adieu to her house with help from her pals. Meanwhile, Joss plots to keep Harry in the U.S.; Karen faces a challenging predicament regarding Jacob and her client. April's roles as a mom and a mistress result in unexpected conflict.

Monday, August 4th, 2014

s2e9: Coming Clean

April's haunted by her past, as well as by a mysterious man. Meanwhile, Savi contacts her estranged father, Karen finds it difficult to get Anna to be honest. Elsewhere, Toni shares some news with Dom.

Monday, August 11th, 2014

s2e10: Charades

April discovers who's been stalking her. Meanwhile, Karen volunteers to assist Anna; Toni's hidden agenda is revealed, and it affects Savi and Dom; and Harry rattles Joss' confidence as she prepares to meet Scott's large family.

Monday, August 18th, 2014

s2e11: Choices

April deals with disloyalty in her life. Meanwhile, Joss shares a surprising revelation; Karen receives a tempting offer from Jacob; and Dom wants to turn the tables on Toni.

Monday, August 25th, 2014

s2e12: Surprise

As April works with the FBI to help them find Paul, she tries to keep Lucy in the dark about what's going on between her and Daniel. Meanwhile, a former lover has startling news for Karen, who ends up doing some soul-searching; Savi's "real" date with Zack takes a turn for the unexpected; and Joss has a falling-out with Harry over his romancing their boss.

Monday, September 1st, 2014

s2e13: 'Til Death Do Us Part

The ladies prepare for Joss' engagement party; Karen awaits her test results; April relies on Daniel to keep Lucy and her safe; Savi considers revealing her change of heart.
Season 3
Thursday, June 25th, 2015

s3e3: Odd Couples

Karen receives a house call from Alec after her medical procedure proves to be more painful than expected. Paul's past transgressions continue to haunt April. When the insurance company demands that she pay back the insurance settlement, April turns to Savi's old nemesis Toni for legal counsel. Meanwhile, Marc helps her through the crisis by revealing a secret of his own. Will this secret scare her away or bring the duo closer together? Joss helps Calista out of a business bind, and a little distraction is exactly what she needs as she struggles with her feelings for Harry.

Thursday, July 2nd, 2015

s3e4: Into The Woods

Joss pushes her new relationship with Harry faster than she should. A misunderstanding between Karen and Vivian leads to a deepening of their friendship and a surprising act of intimacy. Lucy's sexy headmaster, Blair, teaches April a thing or two about parenting while on a school camping trip. Calista finds herself getting pulled back in by Luca, but just as she lets her guard down it's clear that Luca has ulterior motives.

Thursday, July 9th, 2015

s3e5: Threesomes

April's on a high after Blair agrees to a date. Karen deals with the aftermath of her scandalous encounter with Vivian and Alec, as they all try to figure out what this means for them moving forward. Calista meets the other ladies and finds a way to stay connected to Luca – only to be duped. Scott calls Joss to ask for his ring back and she finds out he's already engaged to another woman. Issues continue to ensue in Harry and Joss' relationship pushing them to the breaking point on.

Thursday, July 16th, 2015

s3e6: Love Is an Open Door

Karen struggles with her feelings as she, Vivian and Alec navigate their relationship; Marc makes a bad judgment call that upsets April, pushing her closer to Blair; Harry and Joss cope in different ways; Calista seeks revenge on Luca.

Thursday, July 23rd, 2015

s3e7: The Best Laid Plans

After sleeping with the boss's mistress, Harry ends up involved in a new career venture. Karen enters into an uncharted territory in her relationship.

Thursday, July 30th, 2015

s3e8:

Thursday, August 6th, 2015

s3e9: Unreliable Witness

A visit to the doctor leaves Karen stunned; Blair and April's relationship moves forward; Harry helps Marc battle his demons; Joss desperately needs evidence against Calista.

Thursday, August 13th, 2015

s3e10:

Thursday, August 20th, 2015

s3e11: Guilt by Association

Karen shares her baby news with Alec and Vivian, and Vivian has news of her own. Meanwhile, April and Blair's romance hits a rough patch, which bonds April and Lucy; Daniel's tape poses a problem for Calista; and Joss gets more bad news from the police.

Thursday, August 27th, 2015

s3e12:

Thursday, September 3rd, 2015

s3e13: Goodbye Girl

Just as Joss gets her freedom, Harry is presented with an exciting new job opportunity that will impact a future with her. As soon as Scotty leaves Los Angeles, Marc disappears, causing April to finally realize her true feelings. Vivian's illness takes a turn for the worse, leaving Karen adrift and unsure of the future. Joss receives a confusing gift from Calista but when she denies sending it, Joss is sent down the rabbit hole to find out if the real killer might be on the loose.

Thursday, June 11th, 2015

s3e1: Gone Girl

In the third-season opener, Karen delivers some bad news to Joss, who then hurries to join Scott. Meanwhile, April invites relatives to stay with her; Karen receives her test results; and a driven fashion designer named Calista arrives on the scene.
Season 4
Monday, September 5th, 2016

s4e12: The Show Must Go On

Fast-forward several months, Joss and Harry, as well as April and Marc, are happily married and are new parents. Marc takes on the role of an overly concerned, overly attentive parent, while Harry is more hands-off as he tries to navigate how to be a father. Harry's world is turned upside down when he meets Gabe, someone from his past.
Season 3
Thursday, June 18th, 2015

s3e2: I'll Be Watching You

In the third-season opener, Karen delivers some bad news to Joss, who then hurries to join Scott. Meanwhile, April invites relatives to stay with her; Karen receives her test results; and a driven fashion designer named Calista arrives on the scene.