update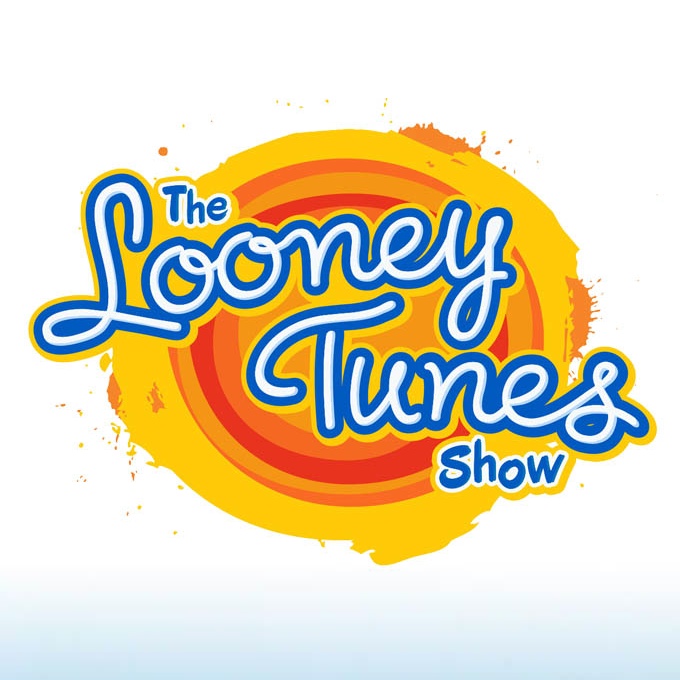 Season 0
not specified

1: Behind the Scenes Look for Our Making The Looney Tunes Show New-Era Music Videos

Go behind the scenes of The Looney Tunes Show for new-era music videos with singer guest stars with Supervising Producer Tony Cervone and Head Writer, Hugh Davidson and DJ Host Lola Bunny (voiced by Kristen Wiig). Catch The Looney Tunes Show this Fall on Cartoon Network! Go behind the scenes of the animated DJ Host & The Music Videos on The Looney Tunes Show at Comic-Con 2014.
Season 1
Tuesday, May 3rd, 2011

1: Best Friends

Daffy decides the duo can make a quick buck by going on the game show "Besties", where best friends answer questions about one another. However, Daffy's lack of knowledge of anything about Bugs puts a snag in their friendship. To make it up to Bugs, Daffy goes out of his way to purchase tickets himself for a cruise ship using Bugs' credit card, and showers his friend with attention, sometimes with unorthodox methods. Finally, Bugs concedes that he likes their friendship the way it is. Merrie Melodies: "Grilled Cheese" by Elmer Fudd

Tuesday, May 10th, 2011

2: Members Only

Daffy and Bugs sneak into an exclusive country club where Bugs finds himself enmeshed in an unwanted relationship with Lola. Merrie Melodies: "I'm a Martian" by Marvin the Martian. Wile E. Coyote and Road Runner short: "Bubble Trouble"

Tuesday, May 17th, 2011

3: Jailbird and Jailbunny

On a excursion to the Grand Canyon, Daffy is caught littering and is sent to court for refusing to pay the fine. He tries to place the blame on Porky and then on Bugs. While on the witness stand, Bugs becomes annoyed by Daffy and the two begin to bicker, prompting the judge to throw both of the in jail on contempt of court charges. Once inside, Bugs becomes taken to his new environment which is in contrast to Daffy who is in a constant state of fear. While working on the chain gang, Daffy unintentionally instigates a riot which helps him and Bugs escape. When the two prepare to go their separate ways, the discover that they are still attached by ankle bracelet, forcing Bugs to remain on the lamb. They soon alter their appearance and take jobs as waiters at a roadside diner. Eventually Daffy finally blows their cover and the two are returned to jail, much to Bugs' delight. After a year, they are finally released, much to Bugs' disappointment who begs to stay. While on their way home, Daffy throws out another can in front of a cop who prepares to pull them over. Merrie Melodies: "Blow My Stack" by Yosemite Sam

Tuesday, May 24th, 2011

4: Fish and Visitors

Yosemite Sam comes up with a plan to take his house off the grid by adding solar power panels to reduce his electricity bills, but when the rainy season disrupts his plan, he starts depending on Bugs and Daffy heavily and eventually becomes too much of a burden for them to handle. Merrie Melodies: "Chickenhawk" by Henery Hawk and Foghorn Leghorn featuring Barnyard Dawg

Tuesday, May 31st, 2011

5: Monster Talent

Daffy tries to prepare Gossamer for a school talent show to help him make friends per his mother, Witch Lezah's request. Meanwhile, Bugs becomes an instant celebrity when he stars in Speedy's frozen pizza commercial, but this ends up giving him unwanted attention. CGI Wile E. Coyote and Road Runner short: "A Zipline in the Sand"

Tuesday, June 7th, 2011

6: Reunion

Bugs helps Daffy try to better himself before his class reunion, but they eventually decide that Daffy should just lie about his life so far in order to impress his former classmates. But with Daffy's wild imagination, his fibs soon become a bit excessive, and the fact that Bugs becomes preoccupied with acquainting with all the high school graduates, even though he never went to high school, doesn't help. Merrie Melodies: "Cock of The Walk" by Foghorn Leghorn CGI Wile E. Coyote and Road Runner short: "Fee Fi Fo Dumb"

Tuesday, June 14th, 2011

7: Casa de Calma

Bugs and Daffy go to a spa where Daffy meets a famous actress. Despite his attempts to impress her, Daffy's mischief ends up causing him misery and abuse at the hands of her abrasive bodyguard. Bugs on the other hand earns the actress's affections with his cool calm and collected attitude. Daffy's final attempt to win the actress's side only has him turned back into a duckling due to the effects of the mineral bath and had to be left in the care of his Uncle, whom they'd met earlier. Merrie Melodies: "Queso Bandito" by Speedy Gonzales CGI Wile E. Coyote and Road Runner short: "Sail Fail"

Tuesday, June 21st, 2011

8: Devil Dog

Thanks to Pete Puma's bumbling, the vicious Tasmanian Devil escapes from the zoo and Bugs (mistaking the ravenous beast for a dog) decides to adopt him. This causes constant terror for Daffy and Bugs' other neighbors, until Speedy helps Bugs tame the Tasmanian for the upcoming dog show. When Daffy mistakenly tries to save Bugs by reporting the Tasmanian to animal control, he ends up helping the two escape so Bugs can take him home to Tasmania. Despite this, Taz decides to stay with Bugs. By the end, he has abandoned his murderous instincts in favor of his familiar zany behavior. CGI Wile E. Coyote and Road Runner short: "Unsafe at Any Speed"

Tuesday, June 28th, 2011

9: The Foghorn Leghorn Story

Daffy portrays Foghorn Leghorn in a movie. Bugs and Yosemite Sam find a vase buried in the backyard and it could be valuable. CGI Wile E. Coyote and Road Runner short: "Silent But Deadly" is a very funny spoof of kung-fu/superhero films.

Tuesday, July 5th, 2011

10: Eligible Bachelors

The neighborhood's most annoying bachelorette Lola Bunny ends a bidding war for Bugs when she puts $100,000 on the table. She flies Bugs to Paris to see the Louvre, Eiffel Tower and Versailles, hoping the City of Lights will lead to amour. Daffy is a much cheaper date, and Granny bids on him so she can have some help cleaning her attic. She regales the reluctant duck with tales of her time in Paris during World War II where she and Tweety clashed with the Nazi Colonel Frankenheimer. Daffy is riveted by this discovery. CGI Wile E. Coyote and Road Runner short: "Winter Blunderland"

Tuesday, July 12th, 2011

11: Peel of Fortune

Following a trip to the mall where Bugs opts to purchase both a big screen television and a massage chair, Daffy decides that a good invention is the perfect get-rich scheme. He gets to work in the garage, "inventing" items that have been around for ages. Since inventing is such hard work, Daffy goes for the quick and the dirty, stealing an idea from Bugs' notebook. He rakes in plenty of money at first, but when public complaints about the new invention rise and threaten both their lives, Bugs must invent a way to get them both out of a huge mess. Merrie Melodies: "We Are in Love" by Bugs Bunny and Lola Bunny CGI Wile E. Coyote and Road Runner short: "Heavy Metal"

Tuesday, July 19th, 2011

12: Double Date

After winning a romantic evening for two (by rigging a contest, of course), Daffy must find the right partner to take on a dream date at a fancy restaurant. Lola provides him with a script of what every woman wants to hear, and as he reads it, Lola herself becomes smitten. However, Daffy has already decided that he wants to bring Tina, a gum-smacking duck who works at the Copy Place. They have a great time, but Lola's jealousy pushes her into stalker territory. In the end, Lola starts to get along with Tina, and Bugs complains that Lola is suppose to be his girlfriend- so Lola once again becomes Bugs' girlfriend and Daffy is dating Tina. Merrie Melodies: "Be Polite" by Mac and Tosh featuring Marvin the Martian. CGI Wile E. Coyote and Road runner short: "Wile E. Sisyphus"

Tuesday, July 26th, 2011

13: To Bowl or Not to Bowl

Daffy is attempting to win a bowling tournament with Porky, Marvin and Pete. But when Bugs shows up the others favor him over Daffy, so he tells him to go away, but after Porky gets injured (by Daffy using him as a bowling ball) Bugs must take his place. Daffy's team are in the lead but when an injury (faked so Daffy can get the final two pins needed to win) leads to Bugs droping out, Can Daffy get the final two pins in order to defeat his nemesis Terry? Merrie Melodies: "Yellow Bird" featuring Tweety and Sylvester CGI Wile E. Coyote and Road Runner short: "Vicious Cycles"

Tuesday, August 23rd, 2011

14: Newspaper Thief

Daffy's morning newspaper seems to be missing, so he concludes there's a thief in the neighborhood—just hours before he and Bugs host a dinner party for their neighbors. When Granny, Witch Lezah, Yosemite Sam and Gossamer arrive, Daffy won't let the matter die and attempts to manipulate one of them into confessing to the theft. Merrie Melodies: "Tasmanian Meltdown" by Taz CGI Wile E. Coyote and Road Runner short: "Gone in 60 Parsecs"

Tuesday, August 30th, 2011

15: Bugs & Daffy Get a Job

Bugs decides that the time has come for he and Daffy to get a job. Daffy decides that he needs plastic surgery. Wile E. Coyote and Road Runner short: "Heartbreak Bridge"

Tuesday, September 6th, 2011

16: That's My Baby

Tina enlists Daffy to babysit her nephew. Bugs learns why Daffy calls Porky a bummer. Merrie Melodies: "Skunk Funk" by Pepé Le Pew. CGI Wile E. Coyote and Road Runner short: "Camo-Coyote"

Tuesday, September 13th, 2011

17: Sunday Night Slice

Bugs Bunny recaps the time on how Speedy Gonzalez started Pizzariba. It started on the day a pizza restaurant named Girardi's closed down when Mr. Girardi made his fortune and retired. Bugs Bunny takes action by buying Girardi's and ends up getting help from Daffy, Porky, Marvin the Martian, and Pete Puma. When things start to get difficult for Bugs, he ends up calling in Speedy Gonzales for help. Merrie Melodies: "Daffy Duck the Wizard" featuring Daffy Duck. Featured vocals by Damon Jones and Jeff Bergman. CGI Wile E. Coyote and Road Runner short: "Go Fly a Coyote"

Tuesday, September 20th, 2011

18: The DMV

When Daffy, Lola, and Porky must take driving tests to renew their licenses after run-ins with the law, their driving instructor is Yosemite Sam. Wile E. Coyote and Road Runner short: "Remote Out of Control"

Tuesday, October 25th, 2011

19: Off Duty Cop

Daffy assumes the identity of a TV cop. Wile E. Coyote and Road Runner short: "Butte E. Fall".

Tuesday, November 1st, 2011

20: Working Duck

Daffy gets a new job with disastrous consequences. Merrie Melodies: "Pizzarriba" by Speedy Gonzales. Wile E. Coyote and Road Runner short: "Another Bat Idea"

Tuesday, November 8th, 2011

21: French Fries

Daffy is upset when Porky accidentally eats his french fries. Yosemite Sam enters a field goal kicking contest. Merrie Melodies: "President's Day" by Lola Bunny.

Tuesday, November 15th, 2011

22: Beauty School

Daffy discovers a passion for hair styling. Bugs attends dance lessons with Porky disguised as a woman. Merrie Melodies: "Giant Robot Love" by Daffy Duck featuring Porky Pig.

Tuesday, November 22nd, 2011

23: The Float

After a car wash accident on his parade float, Daffy swindles Porky out of all his savings and splurges mercilessly in order to obtain a yacht to replace the parade float. Merrie Melodies: "You Like/I Like" by Mac and Tosh

Tuesday, January 24th, 2012

24: The Shelf

Bugs Bunny puts up a shelf for his Nobel Prize with disastrous results. Merrie Melodies: "Chintzy" by Daffy Duck featuring Porky Pig. Wile E. Coyote and Road Runner short: "Goner with the Wind".

Tuesday, January 31st, 2012

25: The Muh-Muh-Muh-Murder

Daffy Duck sees a news report about the Suburban Strangler and the description matches Porky Pig causing Daffy to think that Porky is the Suburban Strangler. Meanwhile, Bugs Bunny tends to Lola Bunny who is staying at his house for six weeks after she breaks her leg during a check-up with Dr. Weisberg.

Tuesday, February 7th, 2012

26: Point, Laser Point

Bugs thinks that Granny is lonely due to her living with just Sylvester and Tweety. So Bugs and Daffy take her out to entertain her in various ways. Meanwhile, Sylvester becomes obsessed with a Laser Pointer toy which causes him problems when he tries to get the red dot. When this becomes a problem, Sylvester ends up seeking help from Witch Lezah who does hypnotic therapy on him with the red dot being a reflection from his mother's necklace. Merrie Melodies: "Table for One" by Speedy Gonzales CGI Wile E. Coyote and Road Runner short: "Shut Your Trap"
Season 2
not specified

27:

not specified

28:

Tuesday, October 2nd, 2012

1: Bobcats on Three

Gossamer approaches Daffy Duck about him coaching his water polo team called the Bobcats. Meanwhile, Bugs helps Porky with his catering by following the recipes of Porky's grandma which ends up getting Bugs hooked on the food since those recipes contained butter. Merrie Melodies: "Laser Beam" by Marvin the Martian

Tuesday, October 9th, 2012

2: You've Got Hate Mail

Daffy accidentally sends an email to everybody about his anger issues. Meanwhile, Bugs is asked to be in Lola's family photo.

Tuesday, October 16th, 2012

3: Itsy Bitsy Gopher

When Tosh Gopher is missing, Daffy and Lola team up to find him. Meanwhile, Bugs tries to catch a large African Sand Spider that got into his house. Merrie Melodies: "Moostache" by Yosemite Sam's Moustache

Tuesday, October 23rd, 2012

4: Rebel Without a Glove

Bugs has an identity crisis when he loses his white gloves. Upon learning the definition "daffy", Daffy decides to change his name.

Tuesday, October 30th, 2012

5: Semper Lie

Bugs tells a lie that gets out of hand and ends with Daffy joining the Marines.

Tuesday, November 6th, 2012

6: Father Figure

A father-figure program pairs Porky with Henery Hawk and Foghorn with Daffy, who fibbed a bit about his age. Meanwhile, Bugs and Walter train for a tennis match.

Tuesday, November 13th, 2012

7: Customer Service

A dispute over cable company called Trans-Visitron leads Bugs to seek revenge at Trans-Visitron's customer service representative, Cecil Turtle. Meanwhile, Daffy tries to get a job as a customer service representative supervisor at Trans-Visitron. At the same time, Tina approaches Lola about how to be positive and upbeat after she is suspended from her job for getting angry at a customer.

Tuesday, November 20th, 2012

8: The Stud, the Nerd, the Average Joe and the Saint

Daffy wants to win Porky in a marathon and hires Speedy to be his trainer dude to him being the fastest mouse in all of Mexico. The only problem is Daffy's prone to junk food and won't stop and has no physical ability. Meanwhile, Yosemite Sam wants to save Bugs' life because Bugs saved his while also trying to get people to sign a petition to get his guns back.

Tuesday, November 27th, 2012

9: It's a Handbag

Daffy gets an unlikely bodygueard. Lola looks for an anniversary present for Bugs.

Tuesday, December 4th, 2012

10: A Christmas Carol

When the overwhelming heat zaps everyone's enthusiasm for Christmas, Lola decides to stage her own version of A Christmas Carol to renew the town's holiday spirit, while Foghorn and Daffy set off for the North Pole to set up a giant fan that will blow cold air down to their sweltering town. Plus, in the Merrie Melodies "Christmas Rules" the cast sings about why Christmas is such a wonderful holiday.

Tuesday, January 22nd, 2013

11: We're in Big Truffle

While looking for truffles in a National Park, Daffy and Porky get lost in the woods. Meanwhile, Bugs watches over Gossamer while Witch Lezah is at a Witch's Convention in the 5th Dimension and receives the reluctant help from Lola.

Tuesday, January 29th, 2013

12: Dear John

A mix-up leads Lola and Bugs to break up. Lola joins a monastery, while Bugs sails around the world.

Tuesday, February 5th, 2013

13: Daffy Duck Esquire

Daffy pretends to be a lawyer to impress Tina's dad. The ruse also forces Bugs to pose as a slacker roommate.

Tuesday, February 12th, 2013

14: Spread Those Wings and Fly

Daffy wants to learn to fly but fails, so he becomes a flight attendant.

Tuesday, April 23rd, 2013

15: The Black Widow

When Lola loses her mom's neckalce, Bugs tries to find it. Daffy feels he needs some rest and relaxation, but he can't find a friend who is willing to go with him on the trip.

Tuesday, April 30th, 2013

16: Mrs. Porkbunny's

Porky and Bugs decide to start a business together selling carrot cake to capitalize on Porky's fine cooking skills and Bugs' acute business mind. They get advice from Foghorn Loghorn to start their own business to get rich. But friends and business don't always mix as is seen when tensions flare. Meanwhile, Daffy decides he wants to be a commercial actor so he auditions for dozens of commercials. Merrie Melodies: "Stick to My Guns" by Yosemite Sam

Tuesday, May 7th, 2013

17: Gribbler's Quest

Daffy must shake an online shopping addiction when he uses Bugs' computer to do his online shopping. Daffy is dragged by Yosemite Sam into a group therapy. Bugs is addicted to a video game called Gribbler's Quest.

Tuesday, May 14th, 2013

18: The Grand Old Duck of York

After a choking experience at Pizzariba's all-you-can-eat buffet, Daffy takes piano lessons from Granny prompting Bugs to get noise-cancelling headphones while getting a new TV to replaced the one that Daffy sold to get his piano. Soon, Bugs realizes they come in handy for more than just blocking out Daffy's playing when it comes to blocking out Yosemite Sam's complaints and Porky Pig's discussion on his recurring dream. Meanwhile, a new restaurant called Sullivan's opens across the street from Pizzariba and Speedy goes into competition against the restaurant…

Tuesday, May 21st, 2013

19: Ridiculous Journey

After accidentally getting shipped to Alaska,Taz, Tweety, and Sylvester join forces on an epic journey home.

Tuesday, June 25th, 2013

20: The Shell Game

Cecil Turtle crafts a scam involving a broken shell to con Bugs out of money. Daffy and Lola look for the perfect recliner to replace Daffy's broken one.

Tuesday, July 23rd, 2013

21: Year of the Duck

Daffy is insulted to learn that ducks are not in the Chinese Zodiac. Porky believes it's the Year of the Pig.

Tuesday, July 30th, 2013

22: Gossamer is Awesomer

Daffy becomes Gossamer's Class President campaign manager for. Porky moves in with Bugs and Daffy after his catering business goes broke.

Tuesday, August 13th, 2013

23: Here Comes The Pig

Daffy convinces Porky that they should go on a road trip to Porky's third grade girlfriend's wedding in an attempt to win her back after all these years. Meanwhile, Bugs realizes hat his life gets pretty boring pretty quickly without Daffy around.

Tuesday, August 20th, 2013

24: Mr. Weiner

Daffy enters a hot dog-eating contest, while Bugs helps Yosemite Sam perform a stunt jumping a bus over a row of motorcycles.

Tuesday, August 27th, 2013

25: Best Friends Redux

When Bugs meets up with a old friend named Rodney Rabbit, Daffy gets jealous and uses the time vortex at Witch Lezah's to go back in time and ensure Bugs and Rodney never become friends. Meanwhile, Porky Pig wonders about his ranking in Daffy Duck's list of best friends. Merrie Melodies: "Long-Eared Drifter" sung by Damon Jones featuring Bugs Bunny and Daffy Duck

Tuesday, December 3rd, 2013

26: SuperRabbit

Bugs tells the story of SuperRabbit, with himself as SuperRabbit, Elmer Fudd as Lex Luthor, and Daffy as Zod!