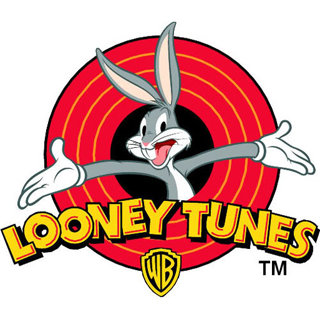 Season 0
Monday, December 1st, 1930

s0e1: Crying For the Carolines

Vitaphone "Spooney Melodies" short film featuring a performance by "Milton Charles, the singing organist." Live action with limited abstract animation (using paper cutouts and double exposures to accompany the music track). This is the only surviving film of the five released in Warner Bros.' short-lived "Spooney Melodies" series, which continued until 1931, and which was replaced by "Merrie Melodies." Song "Cryin' for the Carolines" composed by Harry Warren (Music); Sam M. Lewis, Joe Young (Lyrics). The song was originally composed for the 1930 musical motion picture "Spring is Here."

Sunday, February 1st, 1942

s0e2: Any Bonds Today?

This short cartoon was produced soon after Pearl Harbor and shown in theaters along with the regular cartoons; this short promoted the sales of War Bonds through patriotic themes. Bugs Bunny does a song and dance routine (including a turn in Al Jolson blackface) to the tune of Irving Berlin's "Any Bonds Today?", accompanied by Porky Pig and Elmer Fudd. The National Anthem fills out the rest of the cartoon.

Thursday, February 25th, 1943

s0e3: Point Rationing of Foods

Animated documentary short film demonstrating the reasons and methods of the point system of wartime food rationing.

Tuesday, June 1st, 1943

s0e4: Coming!! Snafu

Introducing Private Snafu, the nation's worst soldier and his various versions in different branches of the armed forces.

Thursday, July 1st, 1943

s0e5: Gripes

Private Snafu learns the hard way about the need for military dicipline and procedures to maintain an effective army.

Sunday, August 1st, 1943

s0e6: Spies

Private Snafu has a secret: his ship leaves for Africa at 4:30. He's determined to keep it, but bit by bit it slips out, and eventually, the details end up right on Hitler's desk and the ship is attacked.

Wednesday, September 1st, 1943

s0e7: The Goldbrick

The lazy, goldbricking Snafu is asleep, when he is suddenly awakened by the morning bugle call. He doesn't want to get up, so the "Goldbrick fairy" appears. The fairy sings to him several things to do to avoid completing any of his duties. After many successful sleazy attempts to avoid work, the fairy pulls off his disguise and reveals he is actually an enemy Japanese, who fooled him and sabotaged his army's entire defense.

Wednesday, September 1st, 1943

s0e8: The Infantry Blues

The Air Force gets the glory. The Navy gets the cheers. All infantryman Snafu gets is mud behind the ears. Private Snafu contemplates what life might be like in the other branches of the military.

Friday, October 1st, 1943

s0e9: Fighting Tools

Pvt. Snafu suffers the consequences of not keeping his equipment and weapons properly maintained.

Monday, November 1st, 1943

s0e10: The Home Front

A homesick Pvt. Snafu learns that his family are almost as committed to the war efforts as himself.

Wednesday, December 1st, 1943

s0e11: Rumors

Snafu inadvertantly starts a panic on his base when he begins a mistaken rumour that the base is about to be bombed.

Saturday, January 1st, 1944

s0e12: Hell-Bent For Election

A full-blown re-election piece for President Franklin Delano Roosevelt at the expense of Republican presidential candidate Thomas Dewey. Roosevelt is depicted as a streamlined diesel express train in a race against Dewey, a worn-out steam train. The public is admonished to "get behind the president and stay the course to victory."

Saturday, January 1st, 1944

s0e13: Booby Traps

Pvt. Snafu thinks he's too smart to get caught by an enemy booby trap, but he soon finds that the traps are alluring and that he is every bit the booby.

Wednesday, March 1st, 1944

s0e14: Private Snafu vs. Malaria Mike

Snafu learns hard way the consequences of not protecting himself from malaria infection.

Wednesday, March 1st, 1944

s0e15: Snafuperman

Pvt. Snafu becomes a superhero, only for him to become the world's dumbest one because he won't study his field manuals.

Saturday, April 1st, 1944

s0e16: A Lecture on Camouflage

Using Snafu as an example, Techanical Fairy First Class teaches the methods of effective camouflage.

Monday, May 1st, 1944

s0e17: Gas

Snafu learns the need of keeping his gas mask at hand when he is attacked by anthropomorphic gas cloud.

Monday, May 1st, 1944

s0e18: Going Home

Pvt. Snafu's unit suffers the consequences of blabbing military secrets while on leave at home.

Thursday, June 1st, 1944

s0e19: The Chow Hound

Snafu learns of the folly of hoarding and wasting military food supplies.

Saturday, July 1st, 1944

s0e20: Censored

Private Snafu wants to tell his sweetheart, Sally Lou, that he thinks his unit will be sent to the South Pacific. But every effort he makes to get his letter through uncensored is thwarted by a resourceful (and unseen) censor with an array of contraptions and booby traps. Not even Snafu's carrier pigeon can avoid the censor -- not when he has a hawk for an assistant. Technical Fairy, First Class, comes to the rescue and agrees to deliver the letter -- but he has good reason to say that he'll hate himself in the morning.

Tuesday, August 1st, 1944

s0e21: Outpost

Snafu has an object lesson on the value of complete and accurate regular reports when he discovers and reports evidence of the enemy's presence at his assigned area.

Friday, September 1st, 1944

s0e22: Pay Day

Technical Fairy First Class shows Snafu the consequences of frittering away his pay.

Friday, September 1st, 1944

s0e23: Three Brothers

Dissatisfied with being assigned to shoe consignment detail, Snafu learns about the true value of his responsibilities

Sunday, October 1st, 1944

s0e24: Target Snafu

An armada of malaria-laden mosquitoes seeks human targets and finds Private Snafu who fails to protect himself adequately against their onslaught.

Wednesday, November 1st, 1944

s0e25: A Few Quick Facts - Inflation

Frank Capra, who was in charge of The Army-Navy Screen Magazine during the Second World War, is credited with having invented the character of Private SNAFU (a play on the army acronym for "Situation Normal- All Fouled Up").

Thursday, February 1st, 1945

s0e26: In The Aleutians- Isles Of Enchantment

A humourous look at the Aleutian Islands and their strategic value.

Thursday, February 1st, 1945

s0e27: It's Murder She Says...

A haggard mosquito complains how tough life is with the military taking the proper precautions against malaria infection.

Sunday, April 1st, 1945

s0e28: A Few Quick Facts - Fear

Frank Capra, who was in charge of The Army-Navy Screen Magazine during the Second World War, is credited with having invented the character of Private SNAFU (a play on the army acronym for "Situation Normal- All Fouled Up").

Sunday, July 1st, 1945

s0e29: Hot Spot

As the Devil watches Pvt. Snafu and his unit stationed in Iran, he talks about the hazards of working in the heat.

Monday, October 1st, 1945

s0e30: Operation Snafu

Monday, October 1st, 1945

s0e31: No Buddy Atoll

Private Snafu and a Japanese sailor simultaneously land on a deserted island, discover each other and fight it out until the private kills the sailor and attempts to sell his sword as a souvenir.

Tuesday, January 1st, 1946

s0e32: Seaman Tarfu

Completed in January 1946, this short was never theatrically released. However, copies do survive.

Tuesday, January 1st, 1946

s0e33: Secrets of the Caribbean

This cartoon is presumed lost.

Monday, December 31st, 1945

s0e34: In The Good Egg

Navy seaman Mr. Hook is convinced of the value of holding on to his war bonds.

Monday, December 31st, 1945

s0e35: The Return of Mr. Hook

Seaman Hook has big plans for after the war, mostly involving rushing home and marrying his sweetie. So do his fellow seaman, but theirs involve buying bonds

Monday, December 31st, 1945

s0e36: Tokyo Woes

Very shocking in the 21st century for its depiction of the Japanese, but very effective as propaganda...and funny, too.

Saturday, December 31st, 1949

s0e37: So Much For So Little

An animated documentary focusing on the low cost of public health services, and how it can save so many young lives... such as little Johnny Jones.

Saturday, May 24th, 1952

s0e38: Orange Blossoms For Violet

Fred and Violet are getting married, but Harvey wants to marry Violet, so he kidnaps her.

Saturday, January 1st, 1955

s0e39: A Hitch in Time

Resigning Air Force pilot John McRogers looks forward to a lucrative future as a civilian, and he is joined by Grogan, a gremlin, who, like McRogers, has decided to leave the military. The two compare the different wages, job prospects, and retirement benefits of military men and civilians and decide to re-enlist.

Sunday, December 16th, 1956

s0e40: 90 Day Wondering

Ex-soldier Ralph Phillips, leaving his army camp, is ecstatic at being a civilian again, but finds that all his friends have started to raise families and that there is no place for him in his home town. Dejected, Ralph considers re-enlisting, and he's visited by two opposing figures, one advocating civilian life, the other arguing in favor of the military. The latter convinces Ralph to run back to the army camp.

Tuesday, December 31st, 1957

s0e41: Drafty, Isn't It?

Asleep in a drafty bedroom, young Ralph Phillips dreams of his future. He envisions becoming an astronaut, becoming a millionaire, and touring the world. But a large, black shadow, representing military service, looms over this dream of adulthood. To counter this bleak figure, a pixie-like army man, Willie N. List, enters Ralph's dream to depict military life in a favorable way.
Season 1929
Tuesday, January 1st, 1929

s1929e1: Bosko the Talk-Ink Kid

This inventive mixture of live-action and animation served to introduce the character of Bosko, a lovable and ever-jovial character. Animator Rudolf Ising sits at his drawing board and before our eyes creates Bosko, who comes to life and shows us "what he can do" in a series of snappy musical and comedy routines.
Season 1930
Saturday, April 19th, 1930

s1930e1: Sinkin' in the Bathtub

Sinkin' in the Bathtub was the very first Warner Bros. theatrical cartoon short as well as the very first of the Looney Tunes series. The film opens with Bosko taking a bath while singing "Singin' in the Bathtub". A series of gags allow him to play the shower spray like a harp, pull up his pants by tugging his hair, and give the limelight to the bathtub itself which stands on its hind feet to perform a dance.

Monday, September 1st, 1930

s1930e2: Congo Jazz

Bosko hunts in the jungle, but ends up playing music with the animals.

Wednesday, October 1st, 1930

s1930e3: Hold Anything

Bosko and Honey are joined by a zoo full of animals who are having too much fun to get any work done on a construction site. A goat's transformation into a hot-air balloon is a surreal highlight.

Saturday, November 1st, 1930

s1930e4: The Booze Hangs High

Bosko has a grand time on the farm, dancing with a cow, playing a horse's tail like a violin and getting drunk with three pigs.

Monday, December 1st, 1930

s1930e5: Box Car Blues

Poor, homeless Bosko keeps up his spirits by singing and dancing as he rides the rails. You won't believe the route of his train. On it, things are not what they seem, and Bosko is in for one bumpy ride.
Season 1931
Thursday, January 1st, 1931

s1931e1: The Big Man From The North

Sunday, February 1st, 1931

s1931e2: Ain't Nature Grand

Sunday, March 1st, 1931

s1931e3: Ups 'N Downs

Wednesday, April 1st, 1931

s1931e4: Dumb Patrol

Friday, May 1st, 1931

s1931e5: Yodeling Yokels

Monday, June 1st, 1931

s1931e6: Bosko's Holiday

Wednesday, July 1st, 1931

s1931e7: The Tree's Knees

Saturday, August 1st, 1931

s1931e8: Lady, Play Your Mandolin!

Things are hopping at a certain Mexican café. All the animals are singing. The tables are swaying to the music. The ape-waiter is dancing down the aisles as confetti and ribbons continually fall from the ceiling. And then Foxy walks in and the customers really go wild. He sings "A Gay Caballero" as he walks down the aisle. By the time he gets to his table, the show is ready to begin. The performer is a beautiful girl-fox singing "Lady, Play Your Mandolin." Foxy sings along, as his horse busts in and gets drunk.

Saturday, September 5th, 1931

s1931e9: Smile, Darn Ya, Smile!

This second entry in Warner Bros.' "Merrie Melodie" series stars Foxy and Roxy, who bear a remarkable resemblance to a pair of popular rodent characters then appearing in the Walt Disney cartoons. On this occasion, Foxy is a trolley-car conductor, enthusiastically singing the title song (later heard to even better effect in the 1988 film Who Framed Roger Rabbit as he contends with fat hippo passengers, a recalcitant cow with a musical udder, a group of slightly effeminate hoboes, and a singing chicken in a stewpot. After picking up Roxy, Foxy embarks upon a wild ride indeed as his trolley careens out of control, leading to a mighty crash and a surprise ending.

Saturday, September 19th, 1931

s1931e10: Bosko Shipwrecked!

Saturday, October 3rd, 1931

s1931e11: One More Time

Warner Bros.' resident Mickey Mouse clone Foxy is now a helmeted, club-wielding policeman, prowling his beat to the rhythm of the cartoon's title song. Unfortunately, Foxy's neighborhood is Ground Zero for a violent crime wave perpetrated by a gang of birdlike gangsters. As the story rushes to its climax, the villains kidnap Foxy's girlfriend Roxy, forcing our hero to commandeer a mechanical horse and ride to the rescue. One of the cartoon's comic highlight is Foxy's encounter with a fat lady hippo, a carryover from his previous starring vehicle Smile, Darn Ya, Smile.

Saturday, October 17th, 1931

s1931e12: Bosko the Doughboy

Bosko is a doughboy in the Great War.

Saturday, October 31st, 1931

s1931e13: You Don't Know What You're Doin'!

This cartoon marks the debut of Piggy and Fluffy, Warner Bros.' newest Mickey-and-Minnie derivations. Our hero and heroine head to a vaudeville show, where Piggy gets into an argument with the "all funny animal" orchestra. Somehow or other, Piggy himself ends up on stage, where he is heckled by a trio of drunks singing the title song. This in turn leads to a chaotic drunken joyride through the streets of Merrie Melodie-land, complete with a talking car (voice provided by then-famous musician Orlando Slim Martin).

Saturday, November 14th, 1931

s1931e14: Bosko's Soda Fountain

Saturday, November 28th, 1931

s1931e15: Hittin' the Trail for Hallelujah Land

Saturday, December 12th, 1931

s1931e16: Bosko's Fox Hunt

Saturday, December 26th, 1931

s1931e17: Red-Headed Baby
Season 1932
Saturday, January 9th, 1932

s1932e1: Bosko at the Zoo

Saturday, January 23rd, 1932

s1932e2: Pagan Moon

Saturday, February 6th, 1932

s1932e3: Battling Bosko

Saturday, February 20th, 1932

s1932e4: Freddy The Freshman

Saturday, March 5th, 1932

s1932e5: Big-Hearted Bosko

Saturday, March 19th, 1932

s1932e6: Crosby, Columbo, and Vallee

Saturday, April 2nd, 1932

s1932e7: Bosko's Party

Saturday, April 16th, 1932

s1932e8: Goopy Geer

Saturday, April 30th, 1932

s1932e9: Bosko and Bruno

Saturday, May 14th, 1932

s1932e10: It's Got Me Again!

Late at night, the mice come out and sing and play to the title tune, among others. That is, until the cat arrives, but he's quickly sent packing.

Monday, May 30th, 1932

s1932e11: Bosko and Honey

Saturday, June 11th, 1932

s1932e12: Moonlight For Two

Saturday, June 25th, 1932

s1932e13: Bosko's Dog Race

Saturday, July 9th, 1932

s1932e14: The Queen Was In The Parlor

Saturday, July 23rd, 1932

s1932e15: Bosko at the Beach

Saturday, August 6th, 1932

s1932e16: I Love A Parade

A circus parade, to the title tune. Next, a series of sideshow acts: the wild boy, the rubber man, siamese twin pigs, a tattooed man, a hula-dancing hippo, an Indian snake (or goat) charmer. Into the ring, we have a hippo riding a horse (much to the horse's dismay), a high-wire act (again, to the title song), and finally a lion tamer.

Saturday, August 13th, 1932

s1932e17: Bosko's Store

Saturday, September 3rd, 1932

s1932e18: Bosko the Lumberjack

Saturday, September 10th, 1932

s1932e19: You're Too Careless with Your Kisses!

Saturday, September 17th, 1932

s1932e20: Ride Him, Bosko!

It features Bosko, Warner Bros. first cartoon character and his sweetheart Honey in the Old West.

Saturday, October 15th, 1932

s1932e21: I Wish I Had Wings

Saturday, October 22nd, 1932

s1932e22: Bosko the Drawback

Saturday, November 12th, 1932

s1932e23: A Great Big Bunch Of You

Saturday, November 19th, 1932

s1932e24: Bosko's Dizzy Date

Saturday, December 10th, 1932

s1932e25: Three's A Crowd

Saturday, December 17th, 1932

s1932e26: Bosko's Woodland Daze
Season 1933
Saturday, January 7th, 1933

s1933e1: The Shanty Where Santy Claus Lives

A Christmas fable with a twist: on a cold Christmas Eve, a poor little boy wanders through a snowy village to his "shanty" on the other side of the tracks knowing that Santa Claus will never come to his house. Then in the distance, the sounds of hooves are heard, and old St. Nicholas himself bursts through the door. The one and only Santa Claus takes him aboard his sleigh to the North Pole and "the shanty where Santy Claus lives." The lad prepares to accompany St. Nick on his Christmas Eve rounds, but they first must load themselves up with some singing, dancing toys.

Saturday, January 14th, 1933

s1933e2: Bosko In Dutch

The last appearance of Goopy Geer (seen here in a cameo). The first cartoon directed by Isador "Friz" Freleng (who was uncredited). The song "Ach du lieber Augustine," better known to school kids as "Hail to the Bus Driver Man," is on the soundtrack.

Saturday, February 4th, 1933

s1933e3: One Step Ahead Of My Shadow

In happy China, a Mandarin livens up some local music by playing some Pee Wee-style clarinet the American way, and then teams up with a little girl and boy to combat a ferocious dragon.

Saturday, February 11th, 1933

s1933e4: Bosko in Person

Bosko and his girl friend are doing a standard vaudeville slapstick act.

Saturday, March 4th, 1933

s1933e5: Young and Healthy

A jolly old king, bored with all the foolish people in his court, goes off to find a group of children playing who are really young and healthy.

Saturday, March 11th, 1933

s1933e6: Bosko The Speed King

There are lots of races with old cars. Bosko (in Car #13) is out to beat them all.

Saturday, April 8th, 1933

s1933e7: The Organ Grinder

The lost art of the organ grinder and his monkey is celebrated in this grand Depression-era cartoon! A beloved Italian organ grinder plays his music and sings his song through a immigrant- filled ghetto neighborhood, where hard-scrabble kids and well-proportioned matrons get hep to the beat that flows from the organ grinder's calliope. Lots of spoofs of life on the Lower East Side and lots of monkeyshines as the organ grinder's pet performs "42nd Street" and imitates some Hollywood greats. The monkey takes wing and gets behind the wheel of a car, driving all over the area and wrecking everything.

Saturday, May 13th, 1933

s1933e8: Wake Up The Gypsy In Me

A rare politically themed toon. In old Russia, the happy Cossacks, peasants, Volga boatmen and Gypsies sing the title song while a happy musician strums his balalaika with a herring. Meanwhile, Ricepudding the Mad Monk (an animated version of Rasputin!) tries to force his affections on a Gypsy girl whom he ordered his Cossack chieftain to capture for him. But before he can, the Mad Monk is overthrown by a peasants' hammer-and-sickle revolution. The all-singing, all-dancing Russian peasants are pitted against bomb-throwing anarchists! The Mad Monk not only has his eyes on the throne, but on the fetching girl whom he is about to annex before the peasants storm the palace and put a bomb down his pants! All this, and there is still time for lots of singing and dancing to the classic Tin Pan Alley song.

Thursday, June 8th, 1933

s1933e9: Bosko's Knight-Mare

Bosko and Bruno are relaxing by the fire one evening. Bosko is reading a book about King Arthur's knights, when he falls asleep. He dreams of himself as a knight who sings and dances with the knights of the round table. An evil villainous knight abducts the fair maiden (Honey) and takes her to his castle. Bosko pursues, and while fighting the evil knight, Bosko wakes up to Bruno licking his face.

Tuesday, June 13th, 1933

s1933e10: I Like Mountain Music

The magazines and books in a drugstore come to life and sing the title song, among others. Some celebrities shown: 'Will Rogers' , Sonja Henie, Kay Kyser; like most of this genre, there's an extended crime sequence, with bad guys breaking into the cash register and Sherlock Holmes on the case.

Wednesday, June 14th, 1933

s1933e11: Bosko The Sheep-Herder

While Bosko is minding a flock of sheep, he finds himself tempted to use them as musical instruments. Bosko also frolics along, then converts a beehive into bagpipes. Then a wolf decides to dress as a sheep, stealing a lamb, with Bosko and Bruno in pursuit!

Saturday, July 1st, 1933

s1933e12: Beau Bosko

Bosko is in the Foreign Legion, and is sent out on a dangerous mission to capture the notorious Ali Oop. Highlights include a uniform shaking a sleeping Bosko, a backpack containing a working sink, and a caring and sensitive camel.

Saturday, July 8th, 1933

s1933e13: Shuffle Off To Buffalo

Baby central. A flock of storks is leaving with babies. An old man at a ledger book is dealing with phone calls and letters; a request for twins from Nanook of the North sends him to the refrigerator; the stork carries them in slings marked "upper birth" and "lower birth." Another request, written in Hebrew; this baby comes back as a rough Jewish stereotype, and gets stamped kosher. He then joins the head man singing the title song, and shuffling us off to see the baby assembly line, manned by dwarves. The babies are washed in a washing machine, dried, powdered, diapered in paper towels, loaded up with milk, and sent off in a crib. They clamor for "Cantor" and one of the dwarves reveals that he was _Eddie Cantor_ in disguise, followed by another round of the title song.

Saturday, July 29th, 1933

s1933e14: Bosko's Mechanical Man

Bosko helps Honey wash dishes and breaks a lot of them. He makes a robot out of junk to help, and it doesn't turn out the way he had wanted.

Saturday, August 5th, 1933

s1933e15: The Dish Ran Away With The Spoon

Dishes and utensils wash, dry, and stack themselves. A duster plays a silverware box like a piano while a salt-pepper-and-sugar set sings. The spoon proposes to the dish (interrupted by a cry from a baby spoon), then plays percussion on some pans and jam jars. Some teacups do a can-can, then a centipede-like conga line. The Swiss cheese yodels. The blueing sings "Am I Blue?," joined by a potato crying from all its eyes. An egg dances, slips on some lard, hatches, and sings "Young and Healthy." A lump of dough rises like a ghost and dances over to a packet of yeast, which it mixes into water and drinks, then grows, a la Jekyll and Hyde. It threatens the dish; some utensils fight back, lobbing canned goods from a spatula catapult. More attacks with cheese graters, popcorn, a rolling pin, and an electric fan, turn the dough into muffins, a bundt cake, a pie, and waffles

Saturday, August 12th, 1933

s1933e16: Bosko The Musketeer

Bosko and Bruno go to Honey's house where she shows him a picture of the Three Musketeers. Bosko tells her a story of himself as a Musketeer and Honey as a dancing girl. He fights a villain with swords over Honey and wins. The real Honey finds the story hard to believe.

Saturday, August 26th, 1933

s1933e17: We're In The Money

After the last human has left the department store, the toys walk over to the music department where they start performing the Warren/Dubin song "We're in the money". The money soon joins for a chorus, as well as display dolls in the wardrobe department.

Saturday, August 26th, 1933

s1933e18: Bosko's Picture Show

Bosko hosts a theatre stage show. First, he plays the organ and sings "We're In The Money" with the audience singing along. Then Bosko shows newsreel clips followed by the main picture show.

Saturday, September 9th, 1933

s1933e19: Buddy's Day Out

This cartoon marks the first appearance of Buddy, Warner Bros.' replacement for their departed star Bosko. After we're introduced to Buddy, his girlfriend Cookie, his dog Happy and a baby named Elmer, everybody goes on a picnic. Amorous Buddy would like to "wugee, wugee, wugee" with Cookie, but Elmer keeps getting in the way.

Saturday, September 23rd, 1933

s1933e20: I've Got To Sing A Torch Song

The first of the post-Ising Merrie Melodies. The only Merrie Melodies cartoon directed by Tom Palmer. The title tune originated in the movie musical "Gold Diggers of 1933." Hollywood figures caricatured include Tallulah Bankhead, Joan Blondell, James Cagney, Bing Crosby, Guy Kibbee, Zasu Pitts, Mae West, Bert Wheeler and Bob Woolsey, Ed Wynn, George Bernard Shaw, Mussolini, Ben Bernie, The Boswell Sisters and Greta Garbo (who does the "Dat's all, folks!" signoff!).

Saturday, November 18th, 1933

s1933e21: Buddy's Beer Garden

To celebrate the repeal of Prohibition, Buddy opens up a German beer garden--and adopts a thick German accent for the occasion. Buddy's girlfriend Cookie doubles as the establishment's cigarette girl and the lead dancer in the lavish floor show. Also appearing is a Mae West lookalike, singing "My Good Time Slow Time Baseball Man"--and wait til you find out the true identity of the curvaceous cutie. Yes, there's a nominal tough-guy villain, but he's soon washed away in a sea of good cheer.

Saturday, December 9th, 1933

s1933e22: Buddy's Show Boat

Captain Buddy and Mlle. Cookie cause quite a stir with their musical showboat showcase. They parade into town and delight the audience with their acts, but it falls to a helpful walrus to save the show, and Cookie, from disaster.

Saturday, December 16th, 1933

s1933e23: Sittin' On A Backyard Fence

It's the middle of the night, and everyone's asleep except for the house cat (a girl) and alley cats (boys) on the fence competing for her attentions. A bull and three cows from ad posters on the fence sing "Sittin' On A Backyard Fence" and a cat band, using junk instruments play. Two boy cats, one drunk on catnip, fight each other over the girl, and get chased and knocked out by a dog. The girl cat leaves with another male cat, followed by kittens that are obviously theirs. The two fighting cats then shake hands.
Season 1934
Saturday, January 13th, 1934

s1934e1: Buddy the Gob

Saturday, January 27th, 1934

s1934e2: Pettin' In The Park

Saturday, February 17th, 1934

s1934e3: Honeymoon Hotel

Saturday, February 24th, 1934

s1934e4: Buddy and Towser

Saturday, April 14th, 1934

s1934e5: Buddy's Garage

Saturday, April 14th, 1934

s1934e6: Beauty And The Beast

Thursday, April 26th, 1934

s1934e7: Those Were Wonderful Days

Saturday, May 5th, 1934

s1934e8: Buddy's Trolley Troubles

Saturday, May 19th, 1934

s1934e9: Goin' To Heaven On A Mule

Saturday, May 26th, 1934

s1934e10: Buddy of the Apes

Saturday, June 9th, 1934

s1934e11: How Do I Know It's Sunday

Merchandise in the general store- everything from sardines and potatoes to characters on package labels- comes to life to perform a musical revue.

Saturday, June 23rd, 1934

s1934e12: Buddy's Bearcats

Saturday, June 30th, 1934

s1934e13: Why Do I Dream Those Dreams

Saturday, August 25th, 1934

s1934e14: Buddy's Circus

Buddy is the combination manager and ringmaster of a travelling circus, where the main attractions include an "elephant xylophones" and a pair of high-flying acrobats. Watching the fun is a mother with a baby, who escapes his mom's arms and starts climbing the riggings leading to the tightrope high above the ground. As the mother screams in terror, Buddy takes it upon himself to rescue the little tyke. Most of the "freak show" attractions at Buddy's Circus consist of outrageous African American stereotypes, which may explain why this cartoon doesn't show up on TV very often.

Saturday, September 8th, 1934

s1934e15: The Miller's Daughter

Saturday, September 15th, 1934

s1934e16: Buddy the Detective

Saturday, September 15th, 1934

s1934e17: The Girl At The Ironing Board

Saturday, September 29th, 1934

s1934e18: Viva Buddy

Saturday, September 29th, 1934

s1934e19: Shake Your Powder Puff

Saturday, October 20th, 1934

s1934e20: Buddy the Woodsman

Saturday, October 20th, 1934

s1934e21: Rhythm In The Bow

Saturday, November 10th, 1934

s1934e22: Those Beautiful Dames

Saturday, November 17th, 1934

s1934e23: Buddy's Adventures

Saturday, December 8th, 1934

s1934e24: Pop Goes Your Heart

Saturday, December 15th, 1934

s1934e25: Buddy the Dentist
Season 1935
Saturday, January 19th, 1935

s1935e1: Mr. and Mrs. Is the Name

Saturday, February 9th, 1935

s1935e2: Country Boy

Saturday, February 16th, 1935

s1935e3: Buddy's Theatre

There is some disagreement over the release date of this short. Some sources claim the release date is February 16th, 1935 while some others claim it is April 1st, 1935.

Saturday, March 9th, 1935

s1935e4: I Haven't Got a Hat

It's recital day at the schoolhouse. First up: Porky, who recites The Midnight Ride of Paul Revere. A nervous kitten recites Mary Had a Little Lamb. The puppies Ham and Ex sing the title song. Oliver Owl plays the piano; Beans the cat puts a cat and dog inside, and they play a tune as well.

Saturday, March 9th, 1935

s1935e5: Buddy's Pony Express

Saturday, April 6th, 1935

s1935e6: Buddy of the Legion

Saturday, April 6th, 1935

s1935e7: Along Flirtation Walk

Saturday, May 4th, 1935

s1935e8: My Green Fedora

Saturday, May 18th, 1935

s1935e9: Buddy's Lost World

Saturday, June 8th, 1935

s1935e10: Into Your Dance

Saturday, June 22nd, 1935

s1935e11: Buddy's Bug Hunt

Saturday, July 6th, 1935

s1935e12: Buddy in Africa

Saturday, July 13th, 1935

s1935e13: Country Mouse

Saturday, July 20th, 1935

s1935e14: Buddy Steps Out

Saturday, August 17th, 1935

s1935e15: The Merry Old Soul

Saturday, August 24th, 1935

s1935e16: Buddy the Gee Man

Saturday, September 7th, 1935

s1935e17: The Lady in Red

Saturday, September 21st, 1935

s1935e18: A Cartoonist's Nightmare

A cartoonist falls victim to the very villains he has drawn. It's up to Beans the Cat to save the day.

Saturday, October 19th, 1935

s1935e19: Little Dutch Plate

Saturday, October 19th, 1935

s1935e20: Hollywood Capers

Beans sneaks in to a Hollywood movie studio lot, where he gets into a heap of trouble.

Saturday, November 2nd, 1935

s1935e21: Gold Diggers of '49

The gold rush. Beans finds gold in the mountains and rushes into town with the news. Soon, everyone (except Porky's daughter Little Kitty, who Beans fancies) has rushed out to the mountains, but because Porky takes Beans in his car (!), they get there first. Porky finds a gold nugget, then keeps taking it from his pocket.

Saturday, November 9th, 1935

s1935e22: Billboard Frolics

Wednesday, November 20th, 1935

s1935e23: Flowers for Madame

Monday, December 23rd, 1935

s1935e24: The Fire Alarm
Season 1936
Saturday, January 11th, 1936

s1936e1: I Wanna Play House

Saturday, February 1st, 1936

s1936e2: The Phantom Ship

Saturday, February 8th, 1936

s1936e3: The Cat Came Back

Saturday, February 29th, 1936

s1936e4: Boom Boom

Saturday, March 7th, 1936

s1936e5: Page Miss Glory

A bellhop in the No 1. hotel of a smalltown awaiting the arrival of Miss Glory dreams he has to page Miss Glory at a first class hotel in New York, and this turns out to be a nightmare. Finally he is awakened by the manager, because Miss Glory's car has arrived, but instead of a beautiful lady, a child star a la Shirley Temple steps out ...

Monday, March 9th, 1936

s1936e6: Alpine Antics

Beans sees a notice of a ski race, and decides to enter. But so does a bad guy (who looks more than a little like Disney's Pete). The bad guy sabotages the other contestants in various ways, takes short cuts, etc. But Beans manages to tie up the bad guy in his own trip line. A duck riding a dachshund knocks the bad guy out for a while; he and Beans trade places a few more times before Beans wins the race, just barely.

Monday, March 9th, 1936

s1936e7: The Fire Alarm

Saturday, April 4th, 1936

s1936e8: The Blow Out

Saturday, April 11th, 1936

s1936e9: I'm a Big Shot Now

Saturday, April 25th, 1936

s1936e10: Westward Whoa

Thursday, April 30th, 1936

s1936e11: Plane Dippy

Saturday, May 2nd, 1936

s1936e12: Let It Be Me

Saturday, May 16th, 1936

s1936e13: I'd Love to Take Orders from You

Saturday, May 23rd, 1936

s1936e14: Fish Tales

Saturday, May 30th, 1936

s1936e15: Bingo Crosbyana

Saturday, June 20th, 1936

s1936e16: Shanghaied Shipmates

Saturday, June 27th, 1936

s1936e17: When I Yoo Hoo

Saturday, July 11th, 1936

s1936e18: Porky's Pet

Saturday, July 18th, 1936

s1936e19: I Love to Singa

A spoof of Al Jolson's "The Jazz Singer," a strict piano teaching owl is cursed with a son who "loves to singa," but only jazz.

Saturday, August 1st, 1936

s1936e20: Porky the Rain-Maker

Saturday, August 8th, 1936

s1936e21: Sunday Go to Meetin' Time

Saturday, August 22nd, 1936

s1936e22: Porky's Poultry Plant

Porky is raising chickens, ducks, and geese. Many birds have fallen victim to the hawk, Porky's going to do everything he can to fight back.

Saturday, August 29th, 1936

s1936e23: At Your Service Madame

Saturday, September 12th, 1936

s1936e24: Porky's Moving Day

Saturday, September 19th, 1936

s1936e25: Toy Town Hall

Saturday, October 3rd, 1936

s1936e26: Milk and Money

Porky's father is going to lose his farm. Porky goes to town with his horse and works a milk route, with a warning that if he breaks a bottle he's fired. As he's delivering, cats follow along behind draining the bottles. Meanwhile, Hank Horsefly follows them into town. He stings Dobbin, who crashes and breaks many bottles. They happen upon a horse race and accidentally enter; the horse is merely plodding along until it gets stung again. Porky wins the $10,000 race and drives home in a limo just in time.

Saturday, October 10th, 1936

s1936e27: Boulevardier from the Bronx

Saturday, November 7th, 1936

s1936e28: Don't Look Now

Saturday, November 14th, 1936

s1936e29: Little Beau Porky

Porky's in the foreign legion. But he's not allowed to fight; all he can do is scrub camels, and he's not particularly good at that. The other soldiers ride off to find the evil Ali Mode, leaving Porky behind. Ali Mode notices, and tries to gain entrance to the fort, first by tricking Porky, then by tunnelling, then by military assaults, but Porky rebuffs all attempts, ultimately landing Ali Mode in a big vat of "Cairo Syrup" and collecting a chestful of medals.

Saturday, November 28th, 1936

s1936e30: The CooCoo Nut Grove

A visit to a Hollywood nightclub, featuring caricatures of, among others, Walter Winchell, Hugh Herbert, W.C. Fields, Katharine Hepburn, Johnny Weissmuller, Harpo Marx, Mae West, Stan Laurel, Oliver Hardy, Clark Gable, Groucho Marx, and Edward G. Robinson.

Saturday, December 5th, 1936

s1936e31: The Village Smithy
Season 1937
Saturday, January 2nd, 1937

s1937e1: He Was Her Man

Saturday, January 9th, 1937

s1937e2: Porky the Wrestler

Saturday, January 30th, 1937

s1937e3: Pigs Is Pigs

A hungry little pig eats a couple of pies off the windowsill. When it's time for dinner, he ties together the spaghetti of all the other little pigs and eats it all. That night, he has a nightmare where he is force-fed by a mad scientist.

Saturday, February 6th, 1937

s1937e4: Porky's Road Race

It's race day, and first prize is $2 million (less $1,999,998.37 in taxes). Porky's little car is matched against cars driven by stars of yesteryear, including Laurel and Hardy and Charlie Chaplin. When the black #13 driven by "Borax Karoff" makes a bid for the finish line, can Porky fend him off?

Saturday, February 27th, 1937

s1937e5: Picador Porky

Saturday, March 6th, 1937

s1937e6: I Only Have Eyes for You

Saturday, March 27th, 1937

s1937e7: The Fella with a Fiddle

Saturday, April 3rd, 1937

s1937e8: Porky's Romance

Petunia Pig introduces herself nervously before the credits. Porky woos her, but she's only interested in his candy, not his hand in marriage. Dejected, Porky tries to hang himself. He fails, but he has a dream sequence (or a nightmare) of what marriage to a candy-eating Petunia would be like, with her lying on the couch while he cares for a dozen piglets. He comes to, and rejects Petunia, even kicking her dog.

Saturday, April 10th, 1937

s1937e9: She Was an Acrobat's Daughter

An evening at the local movie theater, including a sing-along led by Maestro Stickoutski at he Mighty "Fertilizer" organ, a "Goofy-Tone" newsreel, and the feature, "Petrified Florist," a spoof of 'The Petrified Forest (1936)' featuring caricatures of Bette Davis and 'Leslie Howard' .

Saturday, April 17th, 1937

s1937e10: Porky's Duck Hunt

Saturday, May 1st, 1937

s1937e11: Ain't We Got Fun

Saturday, May 15th, 1937

s1937e12: Porky and Gabby

Saturday, May 22nd, 1937

s1937e13: Clean Pastures

Saturday, June 5th, 1937

s1937e14: Uncle Tom's Bungalow

Saturday, June 19th, 1937

s1937e15: Porky's Building

Saturday, June 19th, 1937

s1937e16: Streamlined Greta Green

Saturday, June 26th, 1937

s1937e17: Sweet Sioux

Saturday, July 3rd, 1937

s1937e18: Porky's Super Service

Saturday, July 17th, 1937

s1937e19: Egghead Rides Again

Saturday, July 24th, 1937

s1937e20: Porky's Badtime Story

Saturday, July 31st, 1937

s1937e21: Plenty of Money and You

Saturday, August 7th, 1937

s1937e22: Porky's Railroad

Porky is the engineer on the most pathetic train in the fleet. After some routine episodes (using pepper to get the engine to sneeze itself up a hill, chasing a cow off the tracks, only to discover too late that it's been replaced by a very angry bull), Porky gets word that he's going to be replaced by the new streamlined Silver Fish. He insults it under his breath, but the Silver Fish engineer hears and challenges him to a race. The angry bull catapults Porky to victory.

Saturday, August 21st, 1937

s1937e23: A Sunbonnet Blue

Saturday, August 28th, 1937

s1937e24: Get Rich Quick Porky

Saturday, September 4th, 1937

s1937e25: Speaking of the Weather

It's midnight at the bookstore and all the book and magazine characters are coming to life. When a bulldog from an adventure book uses an Andrews Sisters-like performance by girls in a travel magazine as a distraction to rob a bank, he is chased, caught, and sentenced to, of course "Life" (the magazine). But there's also a conveniently placed "Escape" magazine....

Saturday, September 11th, 1937

s1937e26: Porky's Garden

Saturday, September 18th, 1937

s1937e27: Dog Daze

Saturday, September 25th, 1937

s1937e28: I Wanna Be a Sailor

Saturday, October 9th, 1937

s1937e29: Rover's Rival

Saturday, October 16th, 1937

s1937e30: The Lyin' Mouse

Saturday, October 30th, 1937

s1937e31: The Case of the Stuttering Pig

A dark and stormy night; a knock on the door of the pig family. It's lawyer Goodwill, with Uncle Solomon's will which leaves everything to the pigs, but if something happens to them, it goes to the lawyer who then immediately adjourns to the basement and a convenient bottle of Jekyll and Hyde potion. Soon, he's got everyone except Porky and Petunia but watch out for that guy in the third row...

Saturday, November 6th, 1937

s1937e32: Little Red Walking Hood

Red walks past a pool hall; the wolf sees her and pursues. But Red is oblivious to his come-ons. The wolf short-cuts to granny's house; when Red arrives, granny lets the wolf dress as up and attack. The action pauses for a phone call (granny places her grocery order), some late arrivals, and egghead meandering along.

Saturday, November 13th, 1937

s1937e33: Porky's Double Trouble

Public Enemy #1 wants to wreak havoc again, but he is on the most wanted list in the newspaper. He then notices that there's somebody who looks similar to him: Porky Pig. He kidnaps Porky and disguises himself as the bank teller that Porky is and uses his position to steal. When the police find where Porky has been, and his love captured, Porky's love decides to go out with the criminal instead of him!

Saturday, December 4th, 1937

s1937e34: The Woods Are Full of Cuckoos

A program for radio KUKU set in the woods, mostly starring birds as caricatures of celebrities of the day.

Saturday, December 4th, 1937

s1937e35: Porky's Hero Agency

Saturday, December 18th, 1937

s1937e36: September in the Rain
Season 1938
Saturday, January 1st, 1938

s1938e1: Daffy Duck and Egghead

A very early appearance of a barely recognisable Daffy Duck, seen here tormenting Egghead, a prototype Elmer Fudd who is just as unsuccessful with ducks as he was later to be with a certain wascally wabbit.

Saturday, January 15th, 1938

s1938e2: Porky's Poppa

We take a tour of Porky's Poppa's farm, to the tune of Old MacDonald. After meeting several animals, "on this farm, he has a mortgage" which he frets over, particularly since Bessie has stopped producing milk. Poppa orders an Acme milk producing robot, and the beast vs. machine battle is on.

Saturday, January 29th, 1938

s1938e3: My Little Buckeroo

Saturday, February 5th, 1938

s1938e4: Porky at the Crocadero

The Crocadero nightclub. Porky has his diploma from the Sucker Correspondence School of music, and has dreams of being a bandleader, but he's broke. He gets a job at the club washing dishes. His boss mistakes Porky going after a fly for loafing and fires him. His bandleaders don't show, and he brings Porky back to impersonate several famous bandleaders.

Saturday, February 19th, 1938

s1938e5: Jungle Jitters

Saturday, February 26th, 1938

s1938e6: What Price Porky

Porky tries to feed his chickens, but some ducks steal the corn he puts out, then declare war. The battle rages, with the ducks against the chickens, sometimes in wing-to-wing combat, but also aerial attacks, and Porky finally turning the tide with his machine gun improvised from a wringer washer and a bag of corn. But the ducks still get the last laugh.

Saturday, March 12th, 1938

s1938e7: The Sneezing Weasel

Saturday, March 19th, 1938

s1938e8: Porky's Phoney Express

Saturday, April 2nd, 1938

s1938e9: A Star Is Hatched

Saturday, April 16th, 1938

s1938e10: Porky's Five and Ten

Saturday, April 23rd, 1938

s1938e11: The Penguin Parade

Saturday, April 30th, 1938

s1938e12: Porky's Hare Hunt

Saturday, May 14th, 1938

s1938e13: Now That Summer Is Gone

"Summer is gone" and throughout the forest, squirrels are working hard gathering acorns for the long cold winter ahead. But one young squirrel has a better idea...winning acorns by shooting dice. His father disapproves of the plan but can't make his son stop gambling. Winter comes and the father sends the son to the First Nutional Bank to retrieve the family acorn savings. On the way back, the son meets up with a mysterious squirrel intent on teaching him the evils of gambling

Saturday, May 21st, 1938

s1938e14: Injun Trouble

Saturday, May 28th, 1938

s1938e15: The Isle of Pingo Pongo

Saturday, June 4th, 1938

s1938e16: Porky the Fireman

Porky and his friends try to save a theatrical boarding house.

Saturday, June 11th, 1938

s1938e17: Katnip Kollege

At the Katnip Kollege, we see a roomful of cats taking a course in Swingology. Everyone swings except Johnny, who can't cut it and has to sit in the dunce chair. Miss Kitty Bright tells him to look her up when he learns how to swing. Finally, listening to the pendulum clock at night, Johnny gets the beat. He rushes out to where everyone is playing and sings "Easy As Rollin' Off a Log" to Kitty Bright. She joins in; he grabs a trumpet for an instrumental break, with the complete band. They both fall off a log; she covers him with kisses.

Saturday, June 25th, 1938

s1938e18: Porky's Party

Porky's birthday. His uncle sends him a silkworm that churns out articles of clothing when it hears the word "sew." After a sock and a bra, Porky stuffs it in a pocket to prepare for his party. He uses some hair tonic, then his dog Black Fury has some for himself it's 99% alcohol. The guests arrive: a penguin and a goose. The penguin, shoveling in the food, accidentally swallows the worm, which starts churning out top hats, which pop open inside the penguin's head. The goose tries increasingly violent ways of remedying this. Meanwhile, Porky's dog, lathered with shaving cream, runs in and is branded a mad dog.

Saturday, June 25th, 1938

s1938e19: Have You Got Any Castles

Another entry in the "books come alive" subgenre, with possibly more books coming alive than any other. We begin with some musical numbers, notably the various pages of Green Pastures all joining in on a song, The Thin Man entering The White House Cookbook and exiting much fatter, and The House of Seven (Clark) Gables singing backup to Old King Cole. The Three Musketeers break loose, become Three Men on a Horse, grab the Seven Keys to Baldpate, and set the Prisoner of Zenda free. They are soon chased by horsemen from The Charge of the Light Brigade and Under Two Flags and beset by the cannons of All Quiet on the Western Front. All this disturbs the sleep of Rip Van Winkle, who opens Hurricane so that everyone is (all together now) Gone with the Wind.

Saturday, July 9th, 1938

s1938e20: Love And Curses

Saturday, July 16th, 1938

s1938e21: Porky's Spring Planting

Saturday, July 23rd, 1938

s1938e22: Cinderella Meets Fella

Saturday, August 6th, 1938

s1938e23: Porky & Daffy

Daffy Duck, who only seems to awaken to the sound of a struck platter cover, is a boxer (managed by Porky Pig), who boxes against a champion rooster in a widely commercialized event. His techniques include using crazy antics, dirty tricks and sight gags.

Saturday, August 13th, 1938

s1938e24: The Major Lied 'Til Dawn

Saturday, August 27th, 1938

s1938e25: Wholly Smoke

A neighborhood bully convinces Porky to take a puff from his cigar, causing Porky to hallucinate a smoke-man named Nick O. Teen, along with a musical number done by cigars, cigarettes and pipes in the likeness of the 3 Stooges, etc.

Saturday, August 27th, 1938

s1938e26: A-Lad-In Bagdad

Saturday, September 10th, 1938

s1938e27: Cracked Ice

It's ice skating time. After a few generic ice-skating gags, we get to the main story. An animal falls through the ice, and a pig doing W.C. Fields (W.C. Squeals, apparently) calls for help from a Saint Bernard dog. The dog dispenses a drink, and Squeals begins scheming to get some himself. First he tries faking his own fall through the ice, but the dog sees through it and downs the drink himself. Then Squeals tries using a dish of bones and a magnet, but the magnet falls through the ice and gets stuck around a fish. The fish then swims through a liquor spill from the dog's casket; the drunken fish grabs an ax and, swimming in a circle, dunks another skater. He then latches onto Squeals' skates, and hauls him into an ice-skating contest, where the fish-induced antics win him first prize. Squeals fills the loving cup from the dog's cask, and the fish swims off with it.

Saturday, September 24th, 1938

s1938e28: A Feud There Was

Saturday, September 24th, 1938

s1938e29: Porky in Wackyland

Porky ventures into Darkest Africa in search of the last Do-Do bird, and winds up in Wackyland, a surreal place where the sun comes up atop a human pyramid, the Warner Brothers shield comes zooming from the sky, and populated by creatures such as a three-headed Larry Moe and Curly beast. The Do-Do finally appears, to great fanfare, and eludes Porky by pulling out a pencil and drawing himself a door.

Saturday, October 8th, 1938

s1938e30: Little Pancho Vanilla

Little Pancho Vanilla dreams of becoming a bullfighter, but his mother tells him that's impossible. The greatest bullfighter in Mexico, Don Jose, is coming to town; Pancho tells the local women he's better, so he goes to the amateur tryout, but he gets thrown out because he's so small. The bull quickly disposes of the other amateurs, sending one over the fence, where he catapults Pancho into the ring right on top of the bull, knocking out the bull to great acclaim from the crowd.

Saturday, October 15th, 1938

s1938e31: Porky's Naughty Nephew

Saturday, October 22nd, 1938

s1938e32: Johnny Smith And Poker-Huntas

Saturday, November 5th, 1938

s1938e33: Porky in Egypt

Porky is a tourist. He's missed the main camel, so he rents one of his own. Both of them are soon overcome by the hot desert sun; the camel starts hallucinating, and marches off, playing the bagpipes. Porky sees the camel swimming in a pool, but it turns out to be a mirage. The camel eventually recovers enough to bring both of them back to town, where Porky goes mad.

Saturday, November 5th, 1938

s1938e34: You're An Education

The brochures in a travel agency come to life. After a series of quick gags (flying fish in airplanes, a wave washing swimmers out to sea and back, etc).

Saturday, November 19th, 1938

s1938e35: The Night Watchman

A little cat must take his sick father's place as nightwatchman, but is bullied by a tough mouse and his gang, leaving the rest of the mice free to eat all the food and stage a musical floor show.

Saturday, November 26th, 1938

s1938e36: The Daffy Doc

Doctor Quack is doing an operation, and Daffy is his assistant. Things start out sedately enough, with Daffy asking for quiet in various ways. Then the operation starts, and after handing over instruments at a ever-increasing pace, Daffy loses it and is ejected.

Monday, December 12th, 1938

s1938e37: Daffy Duck in Hollywood

Daffy Duck wreaks havoc on a movie set at Wonder Pictures ("if it's good, it's a Wonder"). Daffy's creative editing impresses producer I. M. Stupendous.

Saturday, December 17th, 1938

s1938e38: Porky The Gob

Saturday, December 17th, 1938

s1938e39: Count Me Out

Saturday, December 31st, 1938

s1938e40: The Mice Will Play
Season 1939
Saturday, January 7th, 1939

s1939e1: The Lone Stranger and Porky

Saturday, January 14th, 1939

s1939e2: Dog Gone Modern

Saturday, January 28th, 1939

s1939e3: It's an ill Wind

Saturday, January 28th, 1939

s1939e4: Hamateur Night

It's amateur night at the local theatre, and a procession of bad acts comes and goes: various musicians, a magician, and some actors. But they keep getting interrupted by Egghead singing "She'll Be Comin' 'Round the Mountain".

Saturday, February 11th, 1939

s1939e5: Robin Hood Makes Good

Three little squirrels read the book Robin Hood and decide they want to play Robin Hood. The main character, the smallest squirrel, is forced to be the villain, while his two brothers play Robin Hood and Little John. Meanwhile, a hungry fox is looking for something to eat, and spots the three squirrels. He'll do anything to try to eat them, so he decides to play along Robin Hood, luring the older squirrels to him. Then, it is up to their youngest brother, the smallest squirrel,to save them.

Saturday, February 18th, 1939

s1939e6: Porky's Tire Trouble

Porky works at the Snappy Rubber Company. His dog, Flat Foot Flookey, is determined to follow him into the plant, despite the rules. And Flookey's clumsiness means he's not exactly going to be able to sneak in like when he falls into a vat of rubberizing solution, and molds his face into a number of then-popular movie stars, or makes Porky's boss (a walrus) drop a stack of tires.

Saturday, February 25th, 1939

s1939e7: Gold Rush Daze

Saturday, March 11th, 1939

s1939e8: Porky's Movie Mystery

Saturday, March 11th, 1939

s1939e9: A Day at the Zoo

Saturday, March 25th, 1939

s1939e10: Prest-O Change-O

Saturday, April 1st, 1939

s1939e11: Chicken Jitters

Saturday, April 8th, 1939

s1939e12: Bars And Stripes Forever

Saturday, April 22nd, 1939

s1939e13: Daffy Duck and the Dinosaur

"Millions and billions and trillions of years ago," Caspar Caveman (a caricature of Jack Benny) and his pet dinosaur Fido come up against Daffy when they're out duck hunting.

Saturday, April 22nd, 1939

s1939e14: Porky and Teabiscuit

Porky is told to deliver a load of feed to the race track. While there, he inadvertently bids at auction on "Tea Biscuit", a sorry looking excuse of a horse. He enters the steeplechase in an attempt to win the money back.

Saturday, May 6th, 1939

s1939e15: Thugs With Dirty Mugs

Killer and his gang are robbing every bank in town in numerical order, except they skip the 13th National Bank. The police are unable to catch them, despite their predictability (and their endless sight gags). Finally, they get help from an unlikely source: the guy in the front of the theatre who sat through the picture before. They capture Killer, and he gets a long sentence, which he has to write on the blackboard 1,000 times.

Saturday, May 13th, 1939

s1939e16: Kristopher Kolumbus Jr.

Porky Pig is Kristopher Kolumbus, who sets off to discover the New World carrying Queen Isabella's treasures (including her jewels, a slingshot and a Jr. G-Man badge). Porky is met by some weird-looking Indians, some of whom he takes back to the Old World to introduce to the court of Queen Isabella. A hush falls over the hall as the natives prepare to demonstrate their native dance. True to the Warner Bros. tradition, a wild jitterbug scene ensues with music from the studio orchestra.

Saturday, May 20th, 1939

s1939e17: Naughty But Mice

Sniffles the mouse, in his first appearance in a Warner Bros. cartoon, goes to a drugstore and gets drunk on a cold remedy, then befriends an electric razor and gets it drunk as well.

Saturday, May 27th, 1939

s1939e18: Hobo Gadget Band

Saturday, June 3rd, 1939

s1939e19: Polar Pals

Porky Pig inhabits an igloo in the Arctic, where he beds with a covering a several live, furry polar bears, bathes in a shower whose water instantly freezes into long icicles, and dances in the ice and snow with the native fauna. When a greedy fur trapper named I. Killem arrives to threaten Porky's walrus, bear, and seal friends, Porky acts to repel the trapper by firing a musket which spits out buckshot and explosives. Killem flees in what he thinks is a kayak but is actually a whale.

Saturday, June 3rd, 1939

s1939e20: Believe it or Else

Saturday, June 24th, 1939

s1939e21: Scalp Trouble

General Daffy Duck's fort is plagued by Indian raids. After struggling to awaken Porky Pig for his turn at guard duty, Daffy is terrified by an onslaught of Indians. The day seems lost, until Daffy inadvertently swallows a box of bullets...

Saturday, July 1st, 1939

s1939e22: Old Glory

Porky falls asleep after refusing to say the Pledge of Allegiance. Uncle Sam comes to him in his dreams and explains to him what the pledge means, and how it honors those who gave their life for the nation. Porky sees the error of his ways.

Saturday, July 15th, 1939

s1939e23: Porky's Picnic

Saturday, July 15th, 1939

s1939e24: Dangerous Dan McFoo

An arctic saloon. The tiny dog, Dan McFoo, is playing a pinball-like marble game in the back. His girlfriend, Sue, sounding like Katharine Hepburn, stands by. A stranger comes in with eyes for Sue; he begins a boxing match with Dan. After Dan gets knocked down, he accuses the stranger of having something in the glove; the ref finds four horseshoes and a horse. After the fight goes on a while with no conclusion, the narrator tosses a couple of guns, the lights go out, and Dan is shot or is he?

Saturday, July 29th, 1939

s1939e25: Snowman's Land

Saturday, August 5th, 1939

s1939e26: Wise Quacks

Daffy Duck arrives home one day to find Mrs. Duck expecting. As we see Mrs. Duck trying everything she can to get her eggs to hatch, Daffy gets into the "corn juice" to calm his frazzled nerves, and is roaring drunk when his children are born. When a dastardly vulture kidnaps Daffy's littlest duckling, the besotted duck must try to save the little duckling, and he enlists the aid of Porky Pig to do so.

Saturday, August 12th, 1939

s1939e27: Hare-Um Scare-Um

Saturday, August 26th, 1939

s1939e28: Detouring America

This travelogue across America is filled with sight gags such as the 'Old Reliable' geyser spitting into a spittoon, cliff-dwelling Indians who walk horizontally up and down the faces of cliffs to get to their homes, and a Texas cow puncher who really punches cows. Also featured is Mr. Butter Fingers, a 'human fly' who climbs the outside of the Empire State Building.

Saturday, September 2nd, 1939

s1939e29: Little Brother Rat

Saturday, September 2nd, 1939

s1939e30: Porky's Hotel

Saturday, September 9th, 1939

s1939e31: Sioux Me

Saturday, September 23rd, 1939

s1939e32: Jeepers Creepers

Saturday, September 23rd, 1939

s1939e33: Land Of The Midnight Fun

Saturday, October 7th, 1939

s1939e34: Naughty Neighbors

Saturday, October 7th, 1939

s1939e35: Little Lion Hunter

Saturday, October 21st, 1939

s1939e36: The Good Egg

Saturday, November 4th, 1939

s1939e37: Pied Piper Porky

Saturday, November 4th, 1939

s1939e38: Fresh Fish

A tour of the waters near a South Sea island, introducing us to the various kinds of marine life, including the pickled herring, the hermit crab, the starfish, a seahorse race, and many other puns. Among the running gags, a two-headed fish who keeps asking for directions to Mr. Ripley and a professor in a diving sphere looking for a rare wim-wam whistling shark.

Saturday, November 18th, 1939

s1939e39: Porky the Giant Killer

Saturday, November 18th, 1939

s1939e40: Fagin's Freshman

Saturday, December 2nd, 1939

s1939e41: Sniffles and the Bookworm

Saturday, December 16th, 1939

s1939e42: The Film Fan

Porky Pig is on his way to the store to pick up some groceries for his mother when he walks by a sign saying that the local movie theater is having a "kids admitted free" day. The excited Porky rushes in and views a series of spoofs of newsreels, movie trailers, feature films, and even the Lone Ranger!

Saturday, December 16th, 1939

s1939e43: Screwball Football

Saturday, December 30th, 1939

s1939e44: The Curious Puppy

While pursuing a little dog who's wandered into an amusement park at night, the park's watchdog accidentally switches on the power to all the rides and attractions, bewildering the pair of canines.
Season 1940
Saturday, January 6th, 1940

s1940e1: Porky's Last Stand

Saturday, January 13th, 1940

s1940e2: The Early Worm Gets The Bird

Saturday, January 27th, 1940

s1940e3: Africa Squeaks

Saturday, January 27th, 1940

s1940e4: Mighty Hunters

Saturday, February 10th, 1940

s1940e5: Ali-Baba Bound

Saturday, February 10th, 1940

s1940e6: Busy Bakers

Saturday, March 2nd, 1940

s1940e7: Elmer's Candid Camera

It marks the first appearance of Elmer Fudd (voiced by Arthur Q. Bryan), who had evolved from Tex Avery's "Egghead," and the last appearance of Happy Rabbit (excluding Elmer's Pet Rabbit, where he was billed as Bugs Bunny, the first instance of that name being used on-screen, and a cameo in a later cartoon Patient Porky) until Looney Tunes: Back in Action (first re-seen in deleted scene).

Saturday, March 16th, 1940

s1940e8: Pilgrim Porky

The Pilgrims, led by captain Porky Pig, set sail from Plymouth for America. We get a series of ocean sailing blackout gags, including a running bit between our narrator and the cook, looking for a fish suitable for dinner, a singing trio interrupted by seasickness, flying fish (in airplanes).

Saturday, March 16th, 1940

s1940e9: Cross Country Detours

Saturday, March 30th, 1940

s1940e10: Confederate Honey

Saturday, April 13th, 1940

s1940e11: Slap Happy Pappy

Saturday, April 13th, 1940

s1940e12: The Bear's Tale

The bears go out for a bicycle ride while their porridge cools. Goldilocks comes along, but stops at grandmother's house instead, where the wolf is waiting. He sends her away, then realized she'd do just fine, so he rushes over to the bears house. Red gets to granny's house, finds a note from the wolf, and calls Goldy.

Saturday, April 27th, 1940

s1940e13: The Hardship of Miles Standish

Saturday, April 27th, 1940

s1940e14: Porky's Poor Fish

Porky Pig owns a fish store and goes out to lunch. After a cat is not having much success with a mouse, he goes into the fish store when Porky is away. When the cat thinks he has the good appetite, the fish go to war against him and drive him out of the store. He is then freaked out by the mouse and shrinks as the mouse grows

Saturday, May 11th, 1940

s1940e15: Sniffles Takes a Trip

Sniffles the mouse is in the country for a restful vacation, but the woodland creatures keep him awake and eventually frighten him into scurrying back to the city.

Saturday, May 18th, 1940

s1940e16: You Ought to be in Pictures

Daffy Duck convinces Porky Pig to quit the cartoon biz and try his luck in the features. Porky's adventures begin when he tries to enter the studio.

Saturday, May 25th, 1940

s1940e17: A Gander At Mother Goose

A collection of short gags based on classic nursery rhymes and fairy tales.

Saturday, June 8th, 1940

s1940e18: Tom Thumb in Trouble

Tom's father mistakenly believes that the little bird who's just rescued his tiny son from drowning in the dishwater is attacking the boy and drives it away. Tom sets off to find the bird and gets lost in a fierce snowstorm.

Saturday, June 8th, 1940

s1940e19: The Chewin' Brewin

Saturday, June 22nd, 1940

s1940e20: Circus Today

Saturday, July 6th, 1940

s1940e21: Porky's Baseball Broadcast

Saturday, July 6th, 1940

s1940e22: Little Blabbermouse

Saturday, July 20th, 1940

s1940e23: The Egg Collector

Saturday, July 27th, 1940

s1940e24: A Wild Hare

The first "true" appearance of Bugs Bunny and Elmer Fudd. Elmer is a dimwitted hunter, "wooking for wabbits." Bugs is clever, smooth-talking character, who confuses Elmer with double-talk and misdirection. Elmer is no match for the wascally wabbit, even when he thinks Bugs is dead.

Saturday, August 10th, 1940

s1940e25: Ghost Wanted

Saturday, August 24th, 1940

s1940e26: Ceiling Hero

Saturday, September 14th, 1940

s1940e27: Patient Porky

Porky checks into a hospital with a tummyache; he has the bad luck to encounter a patient posing a "Dr. Chilled-Air" who is a bit too eager to operate.

Saturday, September 14th, 1940

s1940e28: Malibu Beach Party

Saturday, September 21st, 1940

s1940e29: Calling Dr. Porky

Saturday, September 28th, 1940

s1940e30: Stage Fright

Saturday, October 12th, 1940

s1940e31: Prehistoric Porky

Caveman Porky awakens and plays with his pet Rover, a massive dinosaur. After Rover's playfulness causes a disruption to the prehistoric peace and quiet, Porky's copy of "Expire" magazine arrives in the mail, filled with ads for fashionable new bearskins. Porky decides to go out and get himself a new suit, and sets off with his trusty club.

Saturday, October 12th, 1940

s1940e32: Holiday Highlights

Saturday, October 26th, 1940

s1940e33: Good Night, Elmer

Saturday, November 2nd, 1940

s1940e34: The Sour Puss

Porky decides to go fishing the next day and tells his cat. The cat sleeps fitfully. The next day, while they are fishing, the cat gets into a battle with a flying fish who behaves rather like Daffy Duck.

Saturday, November 9th, 1940

s1940e35: Wacky Wildlife

Saturday, November 23rd, 1940

s1940e36: Bedtime for Sniffles

Saturday, November 30th, 1940

s1940e37: Porky's Hired Hand

Saturday, December 7th, 1940

s1940e38: Of Fox And Hounds

Saturday, December 21st, 1940

s1940e39: The Timid Toreador

Saturday, December 21st, 1940

s1940e40: Shop, Look And Listen
Season 1941
Saturday, January 4th, 1941

s1941e1: Elmer's Pet Rabbit

Saturday, January 11th, 1941

s1941e2: Porky's Snooze Reel

Saturday, January 18th, 1941

s1941e3: The Fighting 69½th

A picnic; no humans in sight. Both the red and black ant colonies spot it at the same time. Their scouts get into a fight over the first olive, and of course you know, this means war. The war features such gags as limburger stink bombs, commando raids on the cake, and a bucket brigade building a sandwich. But the human returns, gathering up everything but one cake. The generals get into another fight trying to divide it.

Saturday, February 1st, 1941

s1941e4: Sniffles Bells the Cat

Saturday, February 15th, 1941

s1941e5: The Haunted Mouse

Saturday, February 15th, 1941

s1941e6: The Crackpot Quail

Saturday, March 1st, 1941

s1941e7: The Cat's Tale

Saturday, March 8th, 1941

s1941e8: Joe Glow, The Firefly

Saturday, March 15th, 1941

s1941e9: Tortoise Beats Hare

A $10 bet is between Bugs and Cecil Turtle when they agree to compete in a race against each other. Bugs is sure that he'll win, because Cecil is a turtle, but Cecil has some tricks up his sleeves, unbeknownst to Bugs.

Saturday, March 29th, 1941

s1941e10: Porky's Bear Facts

Saturday, March 29th, 1941

s1941e11: Goofy Groceries

Grocery store products come to life, along with caricatures of Jack Benny, Rochester and Ned Sparks, and take-offs on Superman and King Kong.

Saturday, April 12th, 1941

s1941e12: Toy Trouble

Saturday, April 19th, 1941

s1941e13: Porky's Preview

The audience enters Porky's movie theater, with a collection of quick gags: A firefly acting as usher, a kangaroo taking tickets and putting the stubs in her pouch, a chicken buying child tickets for her eggs. A skunk tries to buy a ticket, costing a nickel, but he only has one scent. He looks for a way to sneak in. Meanwhile, Porky introduces the show: a collection of cartoons, drawn as stick figures. At the end, the audience is all gone because the skunk managed to sneak in.

Saturday, April 26th, 1941

s1941e14: The Trial Of Mr. Wolf

The Big Bad Wolf is put on trial for harassing Little Red Riding Hood. He then decides to tell his false side of the story, portraying Little Red Riding Hood and Grandma to be scheming to make a coat out of him.

Saturday, May 10th, 1941

s1941e15: Porky's Ant

Saturday, May 10th, 1941

s1941e16: Farm Frolics

A series of spot gags about farm life. Running gag: why are all the little piggies watching the clock so intently?

Saturday, May 24th, 1941

s1941e17: Hollywood Steps Out

A tour of Ciro's Nightclub packed with caricatures of many top stars, including (in order) Cary Grant, Greta Garbo Edward G. Robinson and Ann Sheridan, Johnny Weissmuller, James Cagney, Humphrey Bogart and George Raft, Harpo Marx, Clark Gable, Bing Crosby, Leopold Stokowski, James Stewart and Dorothy Lamour, Tyrone Power and Sonja Henie, The Frankenstein Monster, Larry Fine, Moe Howard, Curly Howard, Oliver Hardy, Cesar Romero, Mickey Rooney, Judy Garland and Lewis Stone, Kay Kyser, Peter Lorre, Henry Fonda, J. Edgar Hoover, Ned Sparks, Jerry Colonna, and Groucho Marx; many more just get sight gags, such as Claudette Colbert, Norma Shearer, William Powell, Don Ameche, Wallace Beery, C. Aubrey Smith, Boris Karloff, Arthur Treacher, Buster Keaton and Mischa Auer.

Saturday, June 7th, 1941

s1941e18: Hiawatha's Rabbit Hunt

While reading about an indian named Hiawatha in a book, Bugs soon learns that Hiawatha is real, and is trying to cook him for dinner as rabbit stew.CHARACTERS: -Bugs Bunny -Little HiawathaSCREEN SHOTS:

Saturday, June 7th, 1941

s1941e19: A Coy Decoy

Saturday, June 21st, 1941

s1941e20: Porky's Prize Pony

Saturday, June 21st, 1941

s1941e21: The Wacky Worm

Saturday, July 5th, 1941

s1941e22: The Heckling Hare

Bugs' peace and quiet is interrupted when Willoughby, a dog, digs Bugs out of his rabbit hole. Willoughby takes an immediate disliking to Bugs, and he starts to chase him into a lake.

Saturday, July 5th, 1941

s1941e23: Meet John Doughboy

Porky introduces a newsreel of wartime spot gags, including a spoof of the RKO Pictures logo, and caricatures of Jack Benny and Rochester.

Saturday, July 19th, 1941

s1941e24: Inki And The Lion

Saturday, August 2nd, 1941

s1941e25: Aviation Vacation

Saturday, August 9th, 1941

s1941e26: We, the Animals- Squeak

Saturday, August 16th, 1941

s1941e27: Sport Chumpions

Saturday, August 30th, 1941

s1941e28: All This and Rabbit Stew

Another dumb hunter tries to have Bugs as his dinner. It's a good thing that Bugs knows how to negotiate with hunters, as this certain hunter is a sucker for negotiations.

Saturday, August 30th, 1941

s1941e29: The Henpecked Duck

Saturday, September 13th, 1941

s1941e30: All This and Rabbit Stew

Another dumb hunter tries to have Bugs as his dinner. It's a good thing that Bugs knows how to negotiate with hunters, as this certain hunter is a sucker for negotiations.

Saturday, September 20th, 1941

s1941e31: Notes to You

Saturday, September 27th, 1941

s1941e32: The Brave Little Bat

Saturday, October 11th, 1941

s1941e33: The Bug Parade

Saturday, October 25th, 1941

s1941e34: Robinson Crusoe Jr.

Saturday, October 25th, 1941

s1941e35: Rookie Revue

Random gags around military life, set on an army base. A bugler uses a jukebox to play reveille. In formation, one private has a great deal of trouble remembering what comes after "3"; after he gets it, he decides not to go for the $32 question. In the mess hall, the machine gunners machine gun their food while the bombers catch falling biscuits. The infantry marches for miles - past a "next time, take the train" billboard. The camouflage troops march by, invisibly. We see training substitutes: wooden guns, cars marked "tank" and, alas, a banner marked "parachute" deployed in mid-jump. More training: aerial games (of tic-tac-toe). The anti-aircraft division has target practice, on an aerial shooting gallery. Finally, in an elaborate process, a general provides firing instructions to a big gun; when it hits his own building, he says, "I'm a baaad general."

Saturday, November 8th, 1941

s1941e36: Saddle Silly

Saturday, November 22nd, 1941

s1941e37: Porky's Midnight Matinee

Saturday, November 22nd, 1941

s1941e38: The Cagey Canary

Saturday, December 6th, 1941

s1941e39: Rhapsody In Rivets

Saturday, December 20th, 1941

s1941e40: Wabbit Twouble

Elmer expects to find rest and relaxation at Jellostone National Park, but he mistakenly sets camp in the neighborhood of Bugs' rabbit hole, and Bugs (and a neighboring bear) don't have much leisure in mind.

Saturday, December 27th, 1941

s1941e41: Porky's Pooch

A dog named Rover explains to a black, down-on-his-luck shaggy dog named Andy how he got his master. He went into a hotel room and bothered someone taking a bath--Porky Pig. Porky doesn't want Rover as a pet, no matter how many times Rover tries to make Porky adopt him.
Season 1942
Tuesday, January 13th, 1942

s1942e1: Hop Skip And A Chump

Saturday, January 17th, 1942

s1942e2: Porky's Pastry Pirates

Saturday, January 17th, 1942

s1942e3: The Bird Came C.O.D.

Saturday, January 31st, 1942

s1942e4: Aloha Hooey

Saturday, February 14th, 1942

s1942e5: Who's Who in the Zoo

Saturday, February 21st, 1942

s1942e6: Porky's Cafe

Saturday, February 28th, 1942

s1942e7: Conrad The Sailor

Conrad Cat's attempts to keep the battleship decks swabbed are frustrated by Daffy's tricks, like putting paint in his bucket, and by unexpected appearances of the pint-sized Admiral

Saturday, March 14th, 1942

s1942e8: Crazy Cruise

A tour that takes us to different places around the world that includes: The African Jungle, The Carribean, The Swiss Alps, Veronica Lake, and The Pyramids.

Saturday, March 14th, 1942

s1942e9: The Wabbit Who Came to Supper

Elmer Fudd is already hunting Bugs when he learns that he will inherit three million dollars from Uncle Louie if he doesn't harm animals, especially rabbits.

Saturday, April 11th, 1942

s1942e10: Saps In Chaps

Saturday, April 11th, 1942

s1942e11: Horton Hatches The Egg

Horton the elephant agrees to watch over lazy Maisie bird's egg while she vacations. Much later, after standing (and sitting) guard 100-percent faith- fully through rain and snow, Horton and the egg are captured by three hunters and put in a circus. Maisie happens by just as the egg is about to hatch and demands that Horton give it back to her.

Saturday, April 25th, 1942

s1942e12: Dog Tired

Saturday, May 2nd, 1942

s1942e13: The Wacky Wabbit

Bugs arrives in the desert to find Elmer prospecting for gold. Fudd is finally driven to pull his own gold tooth.

Saturday, May 2nd, 1942

s1942e14: Daffy's Southern Exposure

Saturday, May 9th, 1942

s1942e15: The Draft Horse

A farm horse tries to enlist in the army, but despite his virtuoso display of wartime histrionics, he's rejected when he flunks the physical. Dejected, he wanders into a mock battlefield, which tells him what war is really like.

Saturday, May 23rd, 1942

s1942e16: Nutty News

Saturday, May 23rd, 1942

s1942e17: Lights Fantastic

A tour of the bright lights of New York City, where the various advertising signs come to life.

Saturday, June 6th, 1942

s1942e18: Hold the Lion, Please

Various animals of the jungle make fun of Leo the Lion because he is "nothing but a has been." A hippo makes the claim that he has "the look of couldn't kill a rabbit." To prove he's king of the jungle, Leo tries to kill Bugs. At the end of the cartoon, Leo gets a call from his wife telling him to come home. Then, when Bugs makes a comment about who wears the pants in his family, Mrs. Bugs Bunny appears and says she wears the pants in the family. CHARACTERS: -Bugs Bunny -Leo the Lion -Mrs. Bugs Bunny -various animals of the jungle SCREEN SHOTS:

Saturday, June 6th, 1942

s1942e19: Hobby Horse Laffs

Saturday, June 20th, 1942

s1942e20: Double Chaser

Saturday, June 27th, 1942

s1942e21: Gopher Goofy

Saturday, July 11th, 1942

s1942e22: Bugs Bunny Gets the Boid

Mama Buzzard wants her children to learn to bring back meat for dinner. One buzzardling is shy and has to be kicked out of the nest. He's told to at least bring back a rabbit

Saturday, July 11th, 1942

s1942e23: Wacky Blackout

We tour a farm and see how the various animals are preparing for the war, in a series of blackout skits.

Saturday, August 1st, 1942

s1942e24: Foney Fables

A series of fractured fairy tales vignettes.

Saturday, August 1st, 1942

s1942e25: The Ducktators

Hitler, Mussolini, and Hirohito are portrayed as ducks taking over a barnyard.

Saturday, August 8th, 1942

s1942e26: The Squawkin' Hawk

Saturday, August 22nd, 1942

s1942e27: Fresh Hare

Saturday, August 22nd, 1942

s1942e28: Eatin' On The Cuff

A live-action piano player relates the story of the Moth who, on his way to marry his Honey Bee, falls into the clutches of an amourous black widow spider, who at one point disguises herself as Veronica Lake in an attempt to snare her man, er, bug.

Saturday, August 29th, 1942

s1942e29: The Impatient Patient

Saturday, September 5th, 1942

s1942e30: Fox Pop

Saturday, September 19th, 1942

s1942e31: The Dover Boys At Pimento University

A Gay 90's melodrama depicting the exploits of the Dover Boys, Tom, Dick and Larry (of Pimento University), and their rescue of dainty Dora Standpipe (of Miss Cheddar's Female Academy) from the clutches of coward, bully, cad and thief Dan Backslide.

Saturday, October 3rd, 1942

s1942e32: The Hep Cat

A cat-about-town fancies himself such an irresistible "hunk" he momentarily resembles Victor Mature. His wooing of a cute kitten gets derailed by a prankster dog using a cat hand puppet to trap him.

Saturday, October 17th, 1942

s1942e33: The Sheepish Wolf

Saturday, October 24th, 1942

s1942e34: The Daffy Duckaroo

Saturday, October 31st, 1942

s1942e35: The Hare-Brained Hypnotist

This time Elmer Fudd goes after Bugs using hypnotism, only the plan backfires.

Saturday, November 21st, 1942

s1942e36: A Tale of Two Kitties

Babbit and Catstello, take-offs on Bud Abbott and Lou Costello try to catch the little Tweety bird, using everything from stilts to dynamite. Trouble is, the tiny bird has a vicious streak in him.

Saturday, December 5th, 1942

s1942e37: My Favorite Duck

Porky tries to relax on a hunting and fishing trip, but Daffy, smugly pointing out the "No Duck Hunting" signs, subjects him to constant irritation. Then the "Duck Hunting Season Open" signs start going up.

Saturday, December 5th, 1942

s1942e38: Ding Dog Daddy

Saturday, December 12th, 1942

s1942e39: Case of the Missing Hare

After Bugs angers a new magician that comes into town, and the magician gets Bugs back, it's only natural for Bugs to continue the chain. In the magician's upcoming show, Bugs dresses himself as the assistant, playing his way into the magician's act.CHA
Season 1943
Saturday, January 16th, 1943

s1943e1: Coal Black And De Sebben Dwarfs

Saturday, January 23rd, 1943

s1943e2: Confusions of a Nutzy Spy

In one of the many WWII-themed Warner Bros. cartoons, Porky Pig is a cop working for Ye Towne Cooler (where the Long Arm of the Law is just that, and the "Wanted" photos include a pin-up girl). On this particular day, Porky and his dog have to look for a lynx - named Missing Lynx - spying for Germany and ready to plant a bomb (titled "Hallelujah, I'm a Bomb").

Tuesday, February 2nd, 1943

s1943e3: Pigs In A Polka

The story of the three little pigs and the big bad wulf, this time performed as pantomime to the Hungarian Dances by Johannes Brahms.

Saturday, February 20th, 1943

s1943e4: Tortoise Wins by a Hare

Bugs is fed up with Cecil winning all the races they compete in. So, Bugs decides to cheat with having different gadgets and costumes on, making Cecil have to finish last for once (maybe).

Saturday, March 6th, 1943

s1943e5: To Duck or Not to Duck

Daffy challenges duckhunter Elmer to a boxing match, rigged in his favor with the collusion of the duck referee. In the stands, Elmer's dog Larrimore suspects that something funny is going on, but he's drowned out by Daffy's all-duck cheering section.

Saturday, March 6th, 1943

s1943e6: The Fifth-Column Mouse

The mice of a house prepare for war when their appeasement policy fails to end the menace of a cat.

Saturday, March 20th, 1943

s1943e7: Flop Goes The Weasel

Saturday, March 27th, 1943

s1943e8: Hop And Go

Two Scottish smart-aleck rabbits named Andy and Sandy mess with the mind of Claude Hopper, a goofy American kangaroo who claims to be the world's "champeen jumper." The three hold a friendly little jumping competition. Ultimately, the rabbits induce the kangaroo to hop so high that he lands on wartime Tokyo and blows it to smithereens with some dynamite in his pouch.

Saturday, April 3rd, 1943

s1943e9: Super-Rabbit

Special carrots make Bugs into a superhero. The first villain he goes up against is Cottontail Smith who is a mad and evil Texas rabbit. Unfortunately, little by little, Bugs' powers start to wear off.

Saturday, April 17th, 1943

s1943e10: The Unbearable Bear

Saturday, May 1st, 1943

s1943e11: The Wise Quacking Duck

The aptly named Mr. Meek is sent by Sweety Puss to kill Daffy for dinner. Daffy escape the hatchet, and hides behind a haystack, squirting ketchup for blood and making dying noises. Mr. Meek sees through this, and chases Daffy into the house. Inside the house, there's a lot of chasing, Daffy does a striptease, and faced down a shotgun twice.

Saturday, May 15th, 1943

s1943e12: Tokio Jokio

Saturday, May 15th, 1943

s1943e13: Greetings Bait

Saturday, June 5th, 1943

s1943e14: Yankee Doodle Daffy

Daffy Duck, agent to the stars, complete with business card that flashes like a theater marquis, does everything he can to convince Porky Pig of "Smeller Productions" that his preadolescent client "Sleepy LaGoon" can become a star. This annoys Porky, as it is his day off and he has planned to play golf. Daffy spends most of the cartoon telling Porky about what his client can do, while actually performing various schticks himself, in his usual wild and frenetic way. After trying various ways to escape, Porky locks Daffy in a huge vault and takes off in a plane only to find out that the pilot of the plane was Daffy. Porky then jumps out with a parachute while Daffy follows. Porky then gets chased back to his office. Finally, Porky relents and asks to see what his client can do. "Sleepy", a small and droopy-eyed duck who has whiled away the episode slurping a huge all-day sucker which he keeps in a banjo case, finally gets to perform. "Sleepy" begins to sing a song in a strong baritone voice. He starts out well, then tries to hit a high note, and goes into a coughing fit. Iris out.

Saturday, June 12th, 1943

s1943e15: Jack-Wabbit and the Beanstalk

Bugs works as a harvester in the Giant's garden. The Giant's vegetables are predictably as big as him, but can Bugs resist the sweet temptation of these gigantic carrots?

Saturday, June 19th, 1943

s1943e16: The Aristo-cat

Meadows the butler, fed up with the family cat's practical jokes, walks off the job, leaving the formerly-pampered feline alone and totally helpless, unaware even of what a mouse looks like. Thus, he's terrified when the cheese-hunting mice Hubie and Bertie show up, making their first appearance in a Warner Bros. cartoon.

Saturday, July 3rd, 1943

s1943e17: Wackiki Wabbit

Two castaways wash ashore of a deserted island. They're extremely hungry and are continually wanting to eat one another. That is, until Bugs comes along.

Saturday, July 17th, 1943

s1943e18: Porky Pig's Feat

After Daffy Duck gambles away all of his and Porky's money, the duo have no money to pay the expensive bill for their stay at the Broken Arms Hotel, and the receptionist will not let them leave until they pay the bill.

Saturday, July 17th, 1943

s1943e19: Tin Pan Alley Cats

Saturday, August 21st, 1943

s1943e20: Scrap Happy Daffy

During World War Two, Daffy Duck owns a junkyard which collects scrap metal to use in building weapons to continue the Allied fight against the Axis powers. Hitler reads about Daffy's scrap pile and about Daffy's stated intent to win the war with junk and, after throwing a fit and chewing a carpet like a mad dog, orders Daffy's scrap pile destroyed.

Saturday, September 11th, 1943

s1943e21: Hiss And Make Up

Saturday, September 18th, 1943

s1943e22: A Corny Concerto

Making fun of "Fantasia", Bugs, Porky Pig and Porky's dog do a ballet after Elmer Fudd introduces "A Tale of the Vienna Woods."

Saturday, October 23rd, 1943

s1943e23: Fin'n Catty

Saturday, October 30th, 1943

s1943e24: Falling Hare

Fiction becomes reality when Bugs starts reading a book about gremlins that terrorize military aircraft. Unfortunatly for Bugs... he ends up with a Gremlin on one.

Saturday, November 13th, 1943

s1943e25: Inki And The Minah Bird

Saturday, November 20th, 1943

s1943e26: Daffy- The Commando

Commando Daffy Duck goes behind enemy lines and causes havoc for a Nazi German officer and his troops. |

Saturday, December 4th, 1943

s1943e27: An Itch in Time

Elmer threatens to give his dog a bath if he doesn't stop scratching, but the poor pooch is the victim of a hungry flea whose tools of the trade include pickaxes and dynamite.

Saturday, December 11th, 1943

s1943e28: Puss N' Booty

Woman wonders why her little pet birds keep disappearing. Rudolph the cat knows, but other than burping feathers, he's not saying. But it looks like he's met his match when the woman orders another bird from the pet shop: a little yellow canary named "Petey"
Season 1944
Tuesday, January 4th, 1944

s1944e1: Little Red Riding Rabbit

A tom-boyish little red riding hood takes Bugs (that's tucked away in her picnic basket) home to Grandma. Once she gets there, she finds out that a wolf is hiding in the bed, in place of Grandma, and wants to eat the rabbit she's carrying.

Saturday, January 8th, 1944

s1944e2: What's Cookin' Doc?

Bugs, along with other high-profiled and popular movie and TV stars, goes to the Academy Awards. He thinks that he deserves an award, and after losing to James Cagney, he demands the viewers to see the work he's done for so many years.

Saturday, January 29th, 1944

s1944e3: Meatless Flyday

Saturday, February 12th, 1944

s1944e4: Tom Turk and Daffy

Saturday, February 26th, 1944

s1944e5: Bugs Bunny and the Three Bears

The Three Bears want something new to eat and decide to try and lure Goldilocks to them with porridge. However, all they have is carrot soup and so lure Bugs Bunny instead. In an attempt to stop them from chasing him, Bugs tells Mama bear that she's beautiful. The plan works, but Bugs now must escape from a love-stricken mama bear, who stops him at ever door until he plows through a wall to escape. He makes it back to his hole to find Mama Bear already there who then proceeds to kiss him he appears out of the hole covered in lipstick. It ends with Bugs running away screaming

Saturday, March 11th, 1944

s1944e6: I Got Plenty Of Mutton

A wolf, deprived of meat by war rationing and starving, sees an article in the newspaper about a sheepdog leaving his flock to join the army and thinks it will be easy pickings.

Saturday, March 25th, 1944

s1944e7: The Weakly Reporter

A newsreel spoof with WWII homefront gags, including rationing, air raid drills and women filling in men's jobs.

Saturday, April 8th, 1944

s1944e8: Tick Tock Tuckered

Porky and Daffy are workers at an aircraft company, and are chronically late. Why? Because they have a great deal of trouble getting to sleep, between the noisy cats, the full moon shining insistently, the sudden rain shower (and leak in the roof).

Saturday, April 22nd, 1944

s1944e9: Bugs Bunny Nips the Nips

Bugs, dressed as he was in the army, lands on an island invaded by Japanese soldiers.

Saturday, May 6th, 1944

s1944e10: Swooner Crooner

Porky Pig's egg faces production problems when a crooning rooster distracts the hens from their jobs.

Saturday, May 20th, 1944

s1944e11: Russian Rhapsody

As Adolph Hitler personally flies a bomber on a mission to the Soviet Union, the gremlins from the Kremlin set about to stop him.

Saturday, May 27th, 1944

s1944e12: Duck Soup to Nuts

Porky is hunting ducks. Daffy is in his sights, but manages to escape repeatedly, mostly with his powers of persuasion.

Saturday, June 3rd, 1944

s1944e13: Angel Puss

Saturday, June 17th, 1944

s1944e14: Slightly Daffy

Saturday, June 24th, 1944

s1944e15: Hare Ribbin'

Bugs is threatened by a dog that hunts rabbits. While trying to escape, Bugs dresses as a woman, trying to avert the dog's attention off chasing Bugs.

Saturday, July 15th, 1944

s1944e16: Brother Brat

Saturday, July 22nd, 1944

s1944e17: Hare Force

Granny takes in a cold and sick Bugs from the terrible weather. Her dog, Sylvester, instantly gets jealous by all the attention she is giving the rabbit. As soon as Granny leaves the room, chaos begins.

Saturday, August 5th, 1944

s1944e18: From Hand To Mouse

Saturday, August 19th, 1944

s1944e19: Birdy and the Beast

Saturday, August 26th, 1944

s1944e20: Buckaroo Bugs

The Masked Marauder (Bugs) is a carrot thief in the West. The only cowboy that can stop him is the dumbest one in the West: Red Hot Ryder.

Saturday, September 2nd, 1944

s1944e21: Goldilocks And The Jivin' Bears

Saturday, September 16th, 1944

s1944e22: Plane Daffy

Daffy Duck is a message courier bird delivering a military secret that a femme fatale Nazi spy is determined to get.

Saturday, September 30th, 1944

s1944e23: Lost and Foundling

Saturday, October 14th, 1944

s1944e24: Booby Hatched

Winter. A duck struggles mightily, and finally hatches her eggs in the bitter cold, after candling them and seeing the chicks skiing, skating, and otherwise enjoying winter inside the shells. All but one, that is: poor little Robespierre. She doesn't notice until after the rest of the brood has gone swimming and Robespierre has sprouted legs and run off in search of warmth.

Saturday, October 28th, 1944

s1944e25: The Old Grey Hare

Frustrated at never getting the rabbit, Elmer Fudd cries out to his God, who responds (much to Elmer's reply). God takes Elmer far into the future, to 2018 where Elmer is an old man chasing an old Bugs. With the new weaponry available, Elmer fatally wounds Bugs, sparking a trip down memory lane to when they were both children and the chase began

Saturday, November 25th, 1944

s1944e26: The Stupid Cupid

Cupid (who looks suspiciously like Elmer Fudd) is on the prowl around the farm. With his ever-accurate arrows (which have their tips replaced with suction cups for safety's sake), he spreads love to sometimes unwilling recipients.

Saturday, December 30th, 1944

s1944e27: Stage Door Cartoon

That wascawwy wabbit is chased into a theatre by Elmer Fudd, and ends up having to perform to save himself, as well as convince Elmer to act himself. The vaudeville industry was never this wacky!
Season 1945
Saturday, January 6th, 1945

s1945e1: Odor-Able Kitty

A cat, fed up with abuse from dogs, disguises himself as a skunk, but this attracts the amorous attentions of a real skunk. First appearance of Pepe Le Pew, though here he's named "Henry".

Saturday, January 27th, 1945

s1945e2: Draftee Daffy

Daffy Duck is desperate to elude the draft board respresentative bearing his conscription order.

Saturday, February 10th, 1945

s1945e3: The Unruly Hare

Saturday, February 24th, 1945

s1945e4: Trap Happy Porky

Saturday, March 24th, 1945

s1945e5: Life With Feathers

Saturday, April 7th, 1945

s1945e6: Behind The Meat-Ball

Saturday, May 5th, 1945

s1945e7: Hare Trigger

Yosemite Sam means to hold up the Superchief and Bugs is out to stop him. Note: First appearance of Yosemite Sam, whose prototype, Red Hot Ryder, opposed Bugs eight months earlier in Buckaroo Bugs (1944).

Saturday, May 19th, 1945

s1945e8: Ain't That Ducky

Saturday, June 9th, 1945

s1945e9: A Gruesome Twosome

Two cats (one a caricature of Jimmy Durante) battle violently for the affections of a pretty girl cat, who'll dispense her favors on the one who brings her a little bird. Unfortunately for the lovestruck felines, the bird in question is a vicious little thing named Tweety.

Wednesday, June 13th, 1945

s1945e10: Herr Meets Hare

Hermann Goering heads to the Black Forest for rest and relaxation; because of a wrong turn in Albuquerque, so does Bugs, who encounters "Fatso" while trying to get to Las Vegas.

Saturday, June 30th, 1945

s1945e11: A Tale Of Two Mice

Thursday, July 26th, 1945

s1945e12: Wagon Heels

Porky leads a wagon train into "Injun Joe Territory," and finally comes up against the fearsome Superchief. But Sloppy Moe, a survivor of a previous Injun Joe attack, knows something about him he won't tell... until the very end.

Saturday, August 11th, 1945

s1945e13: Hare Conditioned

Everything seems to be going all right when Bugs starts working in a department store. That is, until he gets involved with taxidermy.

Saturday, August 25th, 1945

s1945e14: Fresh Airedale

In his master's eyes, "good old Shep" is the perfect dog, but the cat knows he's really a two-faced mutt who can be bought off with a bone by a burglar, and then take credit for it when the cat chases the crook off. But then Shep becomes obsessed by a newspaper story proclaiming a real canine hero the nation's "No. 1 Dog."

Saturday, September 15th, 1945

s1945e15: The Bashful Buzzard

Once again, as in 'Bugs Bunny Gets The Boid (1942)' , Beaky Buzzard is sent out by his Italian-voiced Mamma to bring home something to eat. While his brothers fetch a milk cow (with farmer attached), a string of circus elephants (including a baby one brandishing a banner reading "I am NOT Dumbo") and a dog attached to a fire hydrant, Beaky manages to capture a baby bumble bee.

Saturday, October 20th, 1945

s1945e16: Peck Up Your Troubles

Saturday, November 10th, 1945

s1945e17: Hare Tonic

Bugs Bunny tricks Elmer Fudd into believing his house has been quarantined for something called "rabbititus.

Saturday, December 1st, 1945

s1945e18: Nasty Quacks

A pet duckling grows up to be Daffy. His antics soon grate on the family, culminating in a fencing match at the breakfast table fought with butter knives. But the daughter defends Daffy.
Season 1946
Saturday, January 5th, 1946

s1946e1: Book Revue

The ultimate Warner Brothers "books come to life" cartoon. Parodies and caricatures of Harry James, Frank Sinatra, Benny Goodman, Tommy Dorsey, Gene Krupa, Jimmy Durante and, in a wild take-off on Danny Kaye, Daffy launches into a Russian-accented version of "Carolina in the Morning," then scat-sings his way through the tale of "Red Riding Hood" with 'Margaret O'Brien (I)' as Red.

Saturday, February 2nd, 1946

s1946e2: Baseball Bugs

Bugs helps a losing team get some runs by helping everyone all around the field.

Saturday, February 23rd, 1946

s1946e3: Holiday For Shoestrings

To the tune of The Nutcracker, a number of elves do all the work in a shoe shop.

Saturday, March 2nd, 1946

s1946e4: Quentin Quail

Saturday, March 16th, 1946

s1946e5: Baby Bottleneck

It's the start of the Baby-Boom, and the overworked delivery system is full of glitches: Mother Goose gets a baby skunk, a Scotty dog gets a little hippo, and Mr. and Mrs. Mouse wind up with a kitten. Porky and Daffy take over the Baby Factory and get things straightened out until an unidentified egg comes rolling down the assembly line.

Saturday, March 23rd, 1946

s1946e6: Hare Remover

Elmer is a mad scientist working on a serum that will turn victims into monsters. He tries out the potion on Bugs, but it's unsuccessful. Elmer, however, gets Bugs mixed up with a bear, and assumes his potion works--with wacky results!

Saturday, April 6th, 1946

s1946e7: Daffy Doodles

Saturday, April 20th, 1946

s1946e8: Hollywood Canine Canteen

A group of celebrity dogs, led by an Edward G. Robinson look-alike and including Jimmy Durante, decide that celebrity dogs need a nightclub of their own. What follows is very similar to Hollywood Steps Out (1941), except that all the celebrities are drawn as dogs. Notable gags: Dogwood & Blondie making a sandwich of bones; Stan Laurel and Oliver Hardy washing dishes, with Stan putting the washed dishes back into the sink; Bud Abbott and 'Lou Costello' as dogs; a sheepdog with hair in his eyes who suddenly has perfect vision when a pretty girl walks by. In an extended scene, Leopold Bowowsky conducts an orchestra; after a series of spot gags, a tuba player misses his cue because he was getting a cup of water, then blows the wrong note because of a fly on his score. Bing Crosby, who was earlier greeting patrons, loses a girl to Frank Sinatra, who was hiding behind a pencil-thin tree. Kaynine Kyser leads his band; we see quick solos from several jazz players, like "Hairy" James and "Boney" Goodman. Finally, the payoff of a running gag: a soldier who had been waiting to call home to Massachusetts gets to use a megaphone with that state's name on it

Saturday, May 4th, 1946

s1946e9: Hush My Mouse

Saturday, May 25th, 1946

s1946e10: Hair-Raising Hare

Bugs is lured into an evil scientist's lair, and starts to be chased by a big and hairy orange monster. The scientist wants the monster to catch Bugs so that he can use the bunny for his next experiment.

Saturday, June 8th, 1946

s1946e11: Kitty Kornered

Porky puts his cats out in the snow, but then they put him out and have a party. Expelling them again, Porky goes to bed, only to be terrorized by the felines' mock Martian invasion.

Saturday, June 22nd, 1946

s1946e12: Hollywood Daffy

Seeking fame and fortune in the picture business, the little black duck arrives in Hollywood and makes a bee line for Warmer Brothers studio where he hopes to meet the stars and land a contract. However, the studio has a guard who is determined not to let anyone in

Saturday, June 29th, 1946

s1946e13: Acrobatty Bunny

Accidentally placed over Bugs' rabbit hole, a circus lion's cage is set up right above it.

Saturday, July 13th, 1946

s1946e14: The Eager Beaver

Saturday, July 20th, 1946

s1946e15: The Great Piggy Bank Robbery

After Daffy becomes unconscious, he dreams he is Duck Twacey (a parody of Dick Tracey). He soon realizes that there is a stolen piggy bank crime wave.

Saturday, August 3rd, 1946

s1946e16: Bacall To Arms

A Hollywood wolf makes a pass at a cute movie usherette, gets slapped in the face, then settles down for the show. But his juices get flowing again when the feature ("To Have... To Have... To Have...") comes on and he's inflamed by the hot romantic scenes between Bogey Gocart and Laurie Becool.

Saturday, August 17th, 1946

s1946e17: Of Thee I Sting

Friday, August 30th, 1946

s1946e18: The Big Snooze

Elmer Fudd walks out of a typical Bugs cartoon, so Bugs gets back at him by disturbing Elmer's sleep using "nightmare paint."

Saturday, August 31st, 1946

s1946e19: Walky Talky Hawky

Young Henery Hawk's father regretfully admits their family's shame: they hunt and eat chickens. Henery set off to find one, and comes across Foghorn Leghorn, where the loudmouth rooster is engaged in his favorite pastime, playing tricks on a grumpy dog.

Saturday, September 14th, 1946

s1946e20: Racketeer Rabbit

While trying to get rid of the cops, Rocky and Mugsy, two wanted gangsters, hold up Bugs in his own house.

Saturday, September 28th, 1946

s1946e21: Fair And Worm-Er

Saturday, October 19th, 1946

s1946e22: The Mouse-Merized Cat

Saturday, November 2nd, 1946

s1946e23: Mouse Menace

Saturday, November 9th, 1946

s1946e24: Rhapsody Rabbit

At a concerto, a pesky mouse keeps interfering with Bugs' piano playing.

Saturday, November 23rd, 1946

s1946e25: Roughly Squeaking
Season 1947
Saturday, January 18th, 1947

s1947e1: One Meat Brawl

Saturday, January 25th, 1947

s1947e2: The Goofy Gophers

Saturday, February 15th, 1947

s1947e3: The Gay Anties

Saturday, March 8th, 1947

s1947e4: Scent-Imental Over you

Saturday, March 22nd, 1947

s1947e5: A Hare Grows in Manhattan

Lola Beverly, a hollywood reporter, interviews Bugs about his life when he was younger, and how he got to be where he is today.

Saturday, April 12th, 1947

s1947e6: Birth of a Notion

While looking for a home, Daffy discovers a dog and they agree Daffy can stay there. The owner of the house happens to looking for a duck wishbone to complete his experiment.

Saturday, May 3rd, 1947

s1947e7: Tweetie Pie

Thomas the cat finds Tweety in the snow, warming himself by a cigar butt. Thomas's mistress rescues the little yellow bird before her cat can devour him, but Thomas doesn't give up.

Saturday, May 10th, 1947

s1947e8: Rabbit Transit

Bugs and Cecil Turtle have their final race. They both promise they won't cheat, and won't play dirty.

Saturday, May 17th, 1947

s1947e9: Hobo Bobo

Wednesday, June 4th, 1947

s1947e10: Along Came Daffy

Yosemite Sam and his black haired twin are starving in a snowbound cabin. In a scene reminiscent of 1943's Wackiki Wabbit, the two hungry men start to hallucinate and see each other as food due to extreme starvation. Daffy Duck turns up as a door-to-door salesman. Upon realizing he is a duck, the two Sams chase Daffy all over the cabin, to try to turn him into a duck dinner. Eventually Daffy is able to explain that he is selling cookbooks, and happens to have a complimentary turkey dinner in his sample case. He lays out the spread and makes a quick exit as the famished Sams sit down to eat. Before the two Sams can take a bite, a hoard of hungry mice dash from out of the woodwork and strip the turkey clean in a few seconds. At the point of despair, they hear another knock on the door. Daffy is there again, offering some after-dinner mints. The two Sams grab him and pull him inside. Daffy is able to stick his head out the door for a moment and tell the audience, "Well, here we go again!" He then gets yanked back inside and the door closes to a black-out that ends the cartoon.

Saturday, June 21st, 1947

s1947e11: Inki At The Circus

Saturday, June 28th, 1947

s1947e12: Easter Yeggs

Bugs Bunny delivers eggs for the lazy Easter Bunny; he encounters a sadistic brat and a rabbit stew-hungry Elmer Fudd.

Saturday, July 12th, 1947

s1947e13: Crowing Pains

Foghorn convinces Henery that Sylvester is a chicken. Foghorn sticks Henery in an egg and sticks it under Sylvester.

Thursday, August 7th, 1947

s1947e14: A Pest in the House

A sleepy man demands total quiet from hotel manager Elmer Fudd, but bellhop Daffy's noisy antics keep prompting the exasperated guest to sock Elmer in the face.

Saturday, August 23rd, 1947

s1947e15: The Foxy Duckling

Saturday, September 6th, 1947

s1947e16: House-Hunting Mice

Saturday, October 4th, 1947

s1947e17: Little Orphan Airedale

Saturday, October 25th, 1947

s1947e18: Dog Gone Cats

Saturday, November 1st, 1947

s1947e19: Slick Hare

In a slick New York club for the rich and famous, Mr Humphrey Bogart orders rabbit. Waiter Elmer Fudd is at a loss where he'll get fresh rabbit at that time of night until he finds Bugs Bunny feasting on carrots. With time running out, Fudd tries to get Bugs into the pot.

Saturday, November 29th, 1947

s1947e20: Mexican Joyride

Saturday, December 6th, 1947

s1947e21: Catch as Cats Can

Saturday, December 13th, 1947

s1947e22: A Horsefly Fleas
Season 1948
Saturday, January 3rd, 1948

s1948e1: Gorilla My Dreams

Bugs ends up in a land of ferocious apes. Mistaken for a baby, a female gorilla takes Bugs into her care. The male gorilla, however, hates having kids.

Saturday, January 17th, 1948

s1948e2: Two Gophers From Texas

Saturday, February 7th, 1948

s1948e3: A Feather in His Hare

A Mohican indian does whatever is in his power to catch Bugs.

Saturday, February 14th, 1948

s1948e4: What Makes Daffy Duck

Saturday, February 28th, 1948

s1948e5: What's Brewin', Bruin?

Saturday, March 6th, 1948

s1948e6: Daffy Duck Slept Here

Porky Pig fights to get a room in the only vacant hotel in town. Unfortunately, he must share his room with Daffy Duck, who irritates Porky and makes the night uncomfortable for him.

Saturday, March 13th, 1948

s1948e7: A Hick A Slick And A Chick

Saturday, March 27th, 1948

s1948e8: Back Alley Oproar

A weary Elmer Fudd retires to bed with hopes for a good night's sleep, but his slumber is disrupted by the incessant singing of Sylvester Cat, who is perched atop a fence beneath Elmer's window. Fudd resorts to increasingly violent methods to try to silence the pesky feline

Friday, April 2nd, 1948

s1948e9: I Taw a Putty Tat

Woman wonders why her little pet birds keep disappearing. Sylvester the cat knows, but other than burping feathers, he's not saying. But it looks like he's met his match when the woman orders another bird from the pet shop: a little yellow canary named "Tweety".

Saturday, April 10th, 1948

s1948e10: Rabbit Punch

After criticizing a championship boxer for beating up a boxer much smaller than him, the champion decides to challenge Bugs to a fight.

Saturday, April 17th, 1948

s1948e11: Hop Look and Listen

Saturday, May 1st, 1948

s1948e12: Nothing but the Tooth

Saturday, May 8th, 1948

s1948e13: Buccaneer Bunny

Pirate Yosemite Sam chases Bugs all over the ship to find out where the buried treasure is.

Saturday, May 22nd, 1948

s1948e14: Bone Sweet Bone

Saturday, June 12th, 1948

s1948e15: Bugs Bunny Rides Again

Yosemite Sam is a-lookin' for any varmint what dares to tame him. And Bugs is just the varmint.

Saturday, June 26th, 1948

s1948e16: The Rattled Rooster

Saturday, July 3rd, 1948

s1948e17: The Up-Standing Sitter

Daffy is working as a baby-sitter for the Acme Baby Sitting Agency; while he's sitting on a chicken egg, it hatches. The chick decides Daffy is a stranger and he should have nothing to do with Daffy, but Daffy has to catch the chick. Of course, there are complications, including repeated run-ins with Spike the dog, another chicken whose nest the chick hides in, and a high wire that Daffy can't conquer

Saturday, July 10th, 1948

s1948e18: The Shell Shocked Egg

Saturday, July 24th, 1948

s1948e19: Haredevil Hare

It stars Bugs Bunny and introduces Marvin the Martian — although he is unnamed in this film — along with his Martian dog, K-9. All the voices are done by Mel Blanc. Marvin's nasal voice is similar to one that Blanc used for the emcee in What's Cookin' Doc?, for just one line, where the emcee says, "Shall we give it to him, folks?"

Saturday, August 7th, 1948

s1948e20: You Were Never Duckier

Finding that the prize for best duck at the National Poultry Show is only $5, but $50,000 for the best rooster, Daffy disguises himself as one, but then becomes the object of Henery Hawk's chicken hunt.

Saturday, August 14th, 1948

s1948e21: Dough Ray Me-Ow

Louie the Parrot finds a written will stating that his master bequeathes the family fortune not to him, but to his fellow household pet, a lunkheaded cat named Heathcliff, with the proviso that Louie is next in line to inherit the wealth if Heathcliff dies. So, Louie plots the untimely demise of Heathcliff.

Saturday, August 21st, 1948

s1948e22: Hot Cross Bunny

Not knowing Bugs will soon have a brain transplant with a chicken, a scientist treats Bugs like a king, making him feel comfortable enough to trust the mad scientist.

Saturday, September 11th, 1948

s1948e23: The Pest That Came to Dinner

Saturday, September 25th, 1948

s1948e24: Hare Splitter

Bugs is getting ready for a date with his new girlfriend, Daisy Lou. At the same time, in the rabbit hole right next to Bugs, a big and dumber-looking rabbit is preparing for the same exact event. When both rabbits find out they're both going for the same girl, they each decide to find bigger and more expensive gifts to impress Daisy with.

Saturday, October 2nd, 1948

s1948e25: Odor of the Day

Saturday, October 9th, 1948

s1948e26: The Foghorn Leghorn

Henery Hawk is talking with his father about wanting to get a chicken, but Henery's father dissuades him, as he'd get in the way. Notably, Henery's father lies about what a chicken looks like, leaving Henery in the dark as to what a chicken really is. Henery's father raids a chicken coop and walks out with a couple of chickens, but is stopped by Foghorn, who doesn't let Henery's father get a word in edgewise before kicking him out. When Henery asks his father if that was a chicken, his father claims Foghorn isn't a chicken but a "shnook" (walking away with a yellow stripe down his back). Henery goes over to Banyard Dawg's house, and knocks the dog out with a shovel. Foghorn stops them and asks Henery what he thinks he is - to which Henery replies that Foghorn is a "loud mouthed shnook." Foghorn isn't helped when the dog wakes up and kicks him, calling him a shnook.

Saturday, October 23rd, 1948

s1948e27: A-Lad-In His Lamp

Bugs inadvertantly discovers a magic lamp while digging a hole. Another man finds this out, and tries his hardest to steal the lamp away from Bugs.

Saturday, October 30th, 1948

s1948e28: Daffy Dilly

Saturday, November 6th, 1948

s1948e29: Kit for Cat

Elmer Fudd takes in Sylvester Cat and an orange kitten during a cold winter night. He'd like to adopt them both but can only keep one. He decides to go to bed and make up his mind in the morning. Sylvester and the kitten both want to be the one who is adopted. So, each tries to "frame" the other for misdeeds in hopes of swaying Elmer's decision in their favor. The noise escalates to the point that all three- Sylvester, the kitten, and Elmer too- are evicted and must scrounge for food in trash cans.

Saturday, November 20th, 1948

s1948e30: The Stupor Salesman

Slug McSlug, a notorious bank robber, is chased by police after his latest heist. He reaches his country hideout, where he is promptly visited by an uninvited Daffy Duck, who is a door-to-door vendor of a variety of items. McSlug slams his door in Daffy's face, but Daffy persists in his effort to sell something to McSlug and raises the ire of the wanted criminal. McSlug opens fire on Daffy, who conveniently is wearing a sample of his company's bullet-proof vests. When Daffy turns on the gas of McSlug's stove to demonstrate the igniting power of his sample lighter, McSlug literally throws Daffy out and tries the lighter himself, which blows the hideout and McSlug sky-high

Saturday, November 27th, 1948

s1948e31: Riff Raffy Daffy

Saturday, December 4th, 1948

s1948e32: My Bunny Lies Over the Sea

Bugs tries tunneling to Los Angeles, but rather ends up in Scotland. There, he meets some interesting people.

Wednesday, December 8th, 1948

s1948e33: Scaredy Cat

Porky and Sylvester come to their new home which looks very creepy.Sylvester is so frigtined of the house he sneaks in to Porky,s bedroom at night and sleeps with him who thinks the house is a charming old place.However at the end of this episode Sylvester gets exacally what he expected.
Season 1949
Saturday, January 1st, 1949

s1949e1: Wise Quackers

Daffy, the "little black duck", falls from the sky onto Elmer Fudd's farm, and rather than be shot, he begs Elmer to accept him as a personal slave. After torturing Elmer with his type of kindness, slave Daffy puts a whip in Elmer's hands, then instantly dresses like Abraham Lincoln to scold Elmer for "whipping slaves".

Saturday, January 15th, 1949

s1949e2: Hare Do

Elmer chases Bugs out of the woods, into the city, into a theatre.

Saturday, January 22nd, 1949

s1949e3: Holiday for Drumsticks

Saturday, January 29th, 1949

s1949e4: Awful Orphan

The Awful Orphan stars Charlie Dog, who goes to great lengths to convince Porky Pig that he is an ideal pet. Porky tries a number of methods to try and rid himself of the annoying animal, but Charlie easily defies him every time.

Saturday, February 12th, 1949

s1949e5: Porky Chops

Lumber jack Porky Pig intrudes upon the peace of a hipster squirrel vacationing in the Northwoods by trying to chop down the squirrel's tree. The squirrel retaliates by enclosing the base of his tree with steel so that Porky's axes cannot penetrate. The ensuing conflict between Porky and the squirrel awakens an angry bear.

Saturday, February 26th, 1949

s1949e6: Mississippi Hare

After stowing away on a riverboat called 'The Southern Star', Bugs plays poker against a gambler named Colonel Shuffle.

Saturday, March 12th, 1949

s1949e7: Paying the Piper

Pied Piper Porky Pig vows to rid the town of Hamelin of all its rats, and the cats of Hamelin are furious at Porky for usurping their rat-catching job.

Saturday, March 26th, 1949

s1949e8: Daffy Duck Hunt

Porky and his dog (who resembles the Barnyard Dawg from the Foghorn Leghorn cartoons) are hunting ducks. Daffy sneaks up behind them and empties the gunpowder from their shells, then walks off with the phrase "Duck hunters is the cwaziest peoples!" (a reference to Lew Lehr's Fox Movietone News catchphrase, "Monkeys is the cwaziest people."). When Porky takes aim at Daffy, Daffy is able to continue taunting him, even dancing as a can-can dancer with a bullseye on his rear end - to no ill effect. Porky sends his dog to get Daffy, and the dog decides to trick Daffy, crying loudly that Porky will torture him if he doesn't come back with a duck. Daffy agrees to let the dog 'capture' him and carry him back to Porky.

Saturday, April 9th, 1949

s1949e9: Rebel Rabbit

As soon as Bugs finds out that the bounty on a rabbit is only two cents, he goes out and tries to make rabbits the most dangerous animals ever.

Saturday, April 23rd, 1949

s1949e10: Mouse Wreckers

Before they can invade the house, mice Hubie and Bertie must first deal with "Champion Mouser" Claude Cat (making his first appearance in a Warner Bros. cartoon). They decide to drive the high-strung feline insane by, among other things, nailing the furniture and rugs to the ceiling while Claude's asleep.

Saturday, April 30th, 1949

s1949e11: High Diving Hare

Bugs Bunny is drumming up business for a Vaudeville show in a remote western town (notably one of the posters in the background is for "Frizby the Magician", a reference to director Friz Freleng). One of the main attractions is 'Fearless Freep' and his high-dive act. As soon as Yosemite Sam hears the name 'Fearless Freep', he goes into a frenzy, buying as many tickets as he can. (I'm a-splurgin'!)

Saturday, May 14th, 1949

s1949e12: The Bee-Deviled Bruin

Saturday, May 21st, 1949

s1949e13: Curtain Razor

Saturday, June 4th, 1949

s1949e14: Bowery Bugs

Bugs tells the story about why Steve Brody jumped off the Brooklyn Bridge in 1886.

Saturday, June 11th, 1949

s1949e15: Mouse Mazurka

Saturday, June 25th, 1949

s1949e16: Long-Haired Hare

Giovanni Jones, a very well known and fantastic opera singer, is constantly interrupted by Bugs' folk music while he is trying to rehearse for a big performance.

Saturday, July 2nd, 1949

s1949e17: Henhouse Henery

Little Henery the Chicken Hawk goes hunting chickens with a hammer and clunks Foghorn Leghorn on the noggin. Foghorn sends Henery after the barnyard dog by misleading him into thinking the dog is a chicken. The dog sets Henery straight and helps him build a tree trap to catch Foggy for supper.

Saturday, July 16th, 1949

s1949e18: Knights Must Fall

After Bugs insults the Black Knight, the Knight challenges Bugs to a continuous amount of jousts.

Saturday, July 23rd, 1949

s1949e19: Bad Ol' Putty Tat

Sylvester Cat starts to saw down Tweety Bird's house. Tweety flees into a badminton court, where he becomes the birdie in the game. Sylvester disguises himself as a player, and Tweety drops a TNT stick into Sylvester's mouth.

Saturday, August 6th, 1949

s1949e20: The Grey Hounded Hare

Bugs goes to the dog track, and soon finds out that the dogs are chasing a rabbit. After Bugs does the best he can to get the rabbit out of there, he realizes that the rabbit is none other than an electric one.

Saturday, August 13th, 1949

s1949e21: Often an Orphan

Abandoned in the country by his old master, Charlie Dog tries to force himself upon farmer Porky Pig, playing upon his sympathies with a histrionic rendition of the horrors of big-city life.

Saturday, August 27th, 1949

s1949e22: The Windblown Hare

After being tricked by the Three Pigs in buying their poorly built homes so that the Big Bad Wolf can eat the rabbit, Bugs forms an alliance with the Wolf in order to get back at the pigs.

Saturday, September 3rd, 1949

s1949e23: Dough for the Do-Do

Porky ventures into Darkest Africa in search of the last Do-Do bird, and winds up in Wackyland, a surreal place where the sun comes up atop a human pyramid, the Warner Brothers shield comes zooming from the sky, and populated by creatures such as a three-headed Larry Moe and Curly beast. The Do-Do finally appears, to great fanfare, and eludes Porky by pulling out a pencil and drawing himself a door.

Friday, September 16th, 1949

s1949e24: Fast And Furry-Ous

This was the first cartoon to feature Wile E. Coyote and Road Runner. It set the template for the series, in which Wile E. Coyote (here given the ersatz Latin name Carnivorous Vulgaris) tries to catch Roadrunner (Accelleratti Incredibus) through many traps, plans and products, although in this first cartoon not all of the products are yet made by the Acme Corporation.

Friday, September 23rd, 1949

s1949e25: Each Dawn I Crow

Friday, October 7th, 1949

s1949e26: Frigid Hare

Bugs takes a wrong turn while tunneling underground, and winds up at the South Pole. There, he puts his time to good use as he tries to rescue a penguin from danger.

Friday, October 14th, 1949

s1949e27: Swallow The Leader

Migrating swallows are making their annual spring return to San Juan Capistrano, and a hungry cat awaits them with a radar scope and with his mouth and head disguised as a bird's nest. The clever advance scout for the flock of swallows tricks the cat into ingesting a metallic statue of a swallow, then uses a magnet to pull the cat through pipes and the prongs of a ladder. Hundreds of swallows then dive-bomb the cat with light bulbs and thumb tacks.

Saturday, October 22nd, 1949

s1949e28: Bye, Bye Bluebeard

Bluebeard the killer is at large, and in Porky Pig's home, a crafty mouse disguises himself as Bluebeard to scare Porky into providing him with a generous serving of food. Just as Porky realizes the mouse is too tiny to be Bluebeard, the real Bluebeard appears and ties Porky onto a rocket, intending to blast the pig into orbit! But when Bluebeard is distracted by Porky's food and decides to help himself to it, he his challenged by the mouse, who leads him on a chase.

Saturday, November 12th, 1949

s1949e29: For Scent-imental Reasons

The beginning shows a happy man riding his bycicle through Paris, greeting all the people he encounters and singing the happy can-can song(created by Looney Tunes). He arrives at his shop, a perfume store, and unlocks his store's door. After peering into the store, he immediately runs away. He shouts out in a panic and runs up to a muskateer for assistance, yelling unintelligible phrases, presumably in French. The muskateer looks into the shop and it is revealed that Pepe Le Pew, a smelly skunk, is inside the store, smelling the various types of perfumes and singing to himself in French. The muskateer looks horrified and speaks in his French accent about the "terrible odor," which is implied by brownish "fumes" emanating from Pepe Le Pew's tail.

Saturday, November 19th, 1949

s1949e30: Hippety Hopper

A mouse is about to commit suicide by jumping off a pier when he is saved by baby kangaroo Hippety Hopper. In exchange for the mouse releasing him from his shipping crate, Hippety agrees to help the mouse humble his tormentor, Sylvester Cat, by making Sylvester think that vitamins have enlarged the mouse to Hippety's size, and when Sylvester fights the "giant mouse", he loses in the usual embarrassing way- this time, in front of a chiding bulldog.

Saturday, December 3rd, 1949

s1949e31: Which is Witch

A witch doctor's magic potion cannot be complete without the last ingredient: a rabbit. The witch doctor goes out on a search to find one. Unfortunately, the doctor finds Bugs.

Saturday, December 10th, 1949

s1949e32: Bear Feat

Pa sees a want ad calling for vaudeville acts and tries to whip the family into shape for the job. Pa winds up being the only one getting whipped.

Saturday, December 24th, 1949

s1949e33: Rabbit Hood

Bugs creates trouble for the people in Sherwood Forest.

Saturday, December 31st, 1949

s1949e34: A Ham in A Role

A Shakespearian dog, tired of being a pie-in-the-face looney tune, quits Warner Brothers to study dramatic acting and goes to his country house to practice the bard. He finds that two polite twin gophers have taken over his abode and angrily throws them out. They retaliate by violently heckling him in comical accordance with his Shakespeare speeches.
Season 1950
Saturday, January 14th, 1950

s1950e1: Home Tweet Home

Saturday, January 21st, 1950

s1950e2: Hurdy-Gurdy Hare

Bugs tries to make money by first renting a hurdy-gurdy monkey music stand and having the monkey go into people's windows and recieve the paid coins.

Saturday, January 28th, 1950

s1950e3: Boobs in the Woods

After establishing Daffy's 'daffy' nature (by having him wander through a countryside singing a nonsense song and doing silly things), he dives into a lake. Later, Porky pulls up and sets up camp, intending to enjoy the countryside. He first tries making a painting, but is stopped when Daffy poses, 'ruining' the scenery. Daffy bicycles out on an invisible bike (a noticeable goof is when he says "So long, Rembrandt", Daffy's mouth doesn't move). Daffy then comes back in and tells Porky that he doesn't want 'his' lake painted, but he doesn't 'own' the mountains in the background. As he walks off, Daffy comes back in again, dressed as 'The old man in the mountains' - trying to get the mountains out of Porky's painting.

Saturday, February 11th, 1950

s1950e4: Mutiny on the Bunny

Saturday, February 18th, 1950

s1950e5: The Lion's Busy

Saturday, March 4th, 1950

s1950e6: The Scarlet Pumpernickel

Daffy Duck is fed up with comedy and wants to try some more serious roles, so offers a script to the WB executives, the Scarlet Pumpernickel. In this script, the Scarlet Pumpernickel (Daffy) must save the Princess Melissa, from being married to a man she does not love (Sylvester), under her father's (Porky Pig) orders. Toward the end, he and the Scarlet Pumpernickel engage in an intense duel, but no conclusive ending is given as the script devolves into random natural disasters at the end.

Saturday, March 11th, 1950

s1950e7: Homeless Hare

A construction worker destroys Bugs' home with a steam shovel and refuses to repair the damage.

Saturday, April 1st, 1950

s1950e8: Strife with Father

Saturday, April 15th, 1950

s1950e9: The Hypo-Chondri-Cat

Those crazy mice Hubie & Bertie are at it again with Claude. This time the mice see that Claude is seriously ill, so they give him an operation.

Saturday, April 22nd, 1950

s1950e10: Big House Bunny

Needing to get away from hunters, Bugs digs a tunnel and accidentally winds up in Sing Song Prison (a clear reference to Sing Sing Prison). As he tries walking away, prison guard Yosemite Sam beats Bugs with a billy club, telling him, "Trying to pull an escape, 777174, huh?" To which Bugs replies, "I'm not 77174 - I'm only 3 1/2." Sam finds this fine, and soon Bugs is in a prison uniform, breaking rocks, with the prison number "3 1/2" (as Bugs says, "Eh, my mother told me there'd be days like this.")

Saturday, May 6th, 1950

s1950e11: The Leghorn Blows at Midnight

Foghorn Leghorn tricks a naive young chicken hawk into believing the barnyard dog is a pheasant.

Saturday, May 20th, 1950

s1950e12: His Bitter Half

Daffy reads the classified ads to find himself a suitable- that is rich- wife.

Saturday, May 27th, 1950

s1950e13: An Egg Scramble

On Porky Pig's farm, Miss Prissy, a slow-witted hen, has never laid an egg. So, one of her fellow hens paints Prissy's name on an egg and places it in Prissy's nest. Prissy believes she laid the egg and proudly refuses to let Porky have it to give to a market's truck. Porky takes the egg from her and gives it to the driver of the truck. Prissy follows the truck to a nearby city, determined to regain her egg. She grabs it from a woman in a house and flees. Convinced she's being chased by police, Prissy takes refuge in a run-down building where Pretty Boy Bagel, an escaped criminal, is also hiding out.

Thursday, June 8th, 1950

s1950e14: 8 Ball Bunny

Bugs helps a penguin go home via New Orleans, Martinique, the Panama Canal and finally the South Pole. But the penguin's home is in New Jersey.

Saturday, June 17th, 1950

s1950e15: What's Up Doc?

What's Up Doc? is a 1949 Looney Tunes cartoon directed by Robert McKimson and released by Warner Bros. Pictures in 1950, in which Hollywood star Bugs Bunny recounts his life story to a reporter from "Disassociated Press". Bugs Bunny talks about his birth, his rise to fame, and the slow years, when famous Vaudeville performer Elmer Fudd chooses Bugs Bunny to be part of his act. Eventually the duo comes upon their classic formula of hunter vs hare.

Saturday, June 24th, 1950

s1950e16: All A Bir-r-r-d

Sylvester Cat, Tweety Bird, and a bulldog are passengers on a train. Sylvester's attempts to catch Tweety are thwarted by the bulldog and a conscientious conductor.

Saturday, July 22nd, 1950

s1950e17: It's Hummer Time

This is the first of 2 episodes featuring a nameless cat and a nameless dog. The basis of this cartoon is punishment for the cat. Each time the cat does something to the dog, you see the cat being dragged away saying things like "oh no, not the thinker, anything but that" or "oh no, not happy birthday!" or "not the fence" in reference to the punishment he knows he will soon receive.

Saturday, August 5th, 1950

s1950e18: Golden Yeggs

When Daffy takes credit for the golden egg Porky finds in his henhouse, Rocky and his gang hustle him back to their den and demand more output. Daffy tries to stall for time, at one point asking for surroundings that would make him more comfortable. Rocky and his henchmen oblige, but then demand the egg.

Saturday, August 12th, 1950

s1950e19: Hillbilly Hare

Two sworn enemies mistake Bugs for the enemy.

Saturday, August 26th, 1950

s1950e20: Dog Gone South

Ever in search of a master, no matter how unwilling, Charlie winds up on a plantation down South and tries to force himself on the owner, a Confederate Colonel. Unfortunately, the Colonel already has a pet bulldog, "Belvedere."

Saturday, September 2nd, 1950

s1950e21: The Ducksters

Porky Pig is on a radio game show called "Truth or AAAAHHH!!", hosted by Daffy Duck and sponsored by Eagle Hand Laundry, in which the object is to perform several impossible tasks or "pay the penalty". These penalties include Porky being crushed by the Rock of Gibraltar, rained upon by Niagara Falls, tied up and blown up with dynamite, severe pounding with a mallet, thrashing by a gorilla, threatened by a buzz saw, crushing by safes, and other forms of abuse. In the end, however, Porky wins 26 million dollars and 3 cents which he uses to buy the radio show (costing exactly $26,000,000.03!) and then submits Daffy to the same penalties that he had received earlier. Daffy is then tied to a special sawing machine. There's an iris out as Daffy screams, "Have you got a doctor in the balcony, lady?!"

Saturday, September 16th, 1950

s1950e22: A Fractured Leghorn

Saturday, September 23rd, 1950

s1950e23: Bunker Hill Bunny

Yosemite Sam, as Sam von Schpamm the Hessian, attacks Bugs Bunny's fort during the Battle of Bagel Heights in the American War of Independence. In typical fashion for anyone daring to go up agains Bugs, everything backfires until Sam, ultimately, declares himself "...a Hessian without no aggression"

Saturday, October 7th, 1950

s1950e24: Canary Row

Sylvester Cat spots Tweety Bird in a San Fransisco apartment and tries to gain access but cannot make it past Granny or the cat-hating desk clerk.

Saturday, October 21st, 1950

s1950e25: Stooge for a Mouse

Saturday, October 28th, 1950

s1950e26: Pop 'im Pop!

Saturday, November 18th, 1950

s1950e27: Bushy Hare

Saturday, November 25th, 1950

s1950e28: Caveman Inki

Saturday, December 2nd, 1950

s1950e29: Dog Collared

Saturday, December 16th, 1950

s1950e30: Rabbit of Seville

Behind the Hollywood Bowl stage which is playing the opera, The Barber of Seville, Bugs Bunny flees into the backstage area with Elmer Fudd in close pursuit. Seeing his opportunity to fight on his terms, Bugs raises the curtain on Elmer, trapping him on stage. As the orchestra begins playing, Bugs comes into play as the barber who is going to make sure that Elmer is going to get a grooming he will never forget.

Saturday, December 30th, 1950

s1950e31: Two's a Crowd
Season 1951
Saturday, January 6th, 1951

s1951e1: Hare We Go

Saturday, January 20th, 1951

s1951e2: A Fox In A Fix

Saturday, February 3rd, 1951

s1951e3: Canned Feud

Sylvester Cat finds that his people have gone on vacation and left him alone in a locked house with a large stash of canned food in a cupboard. Sylvester needs a can opener, or he'll starve. And a pesky mouse has the only can opener in the house and torments Sylvester into trying more and more desperate measures to obtain it.

Saturday, February 10th, 1951

s1951e4: Rabbit Every Monday

Saturday, February 24th, 1951

s1951e5: Putty Tat Trouble

Tweety Bird is shoveling out his nest atop a city pole after a snowstorm and is spotted by Sylvester Cat and a one-eyed orange tabby, who fight over Tweety. Tweety runs into a cellar where he befriends a wooden dunking bird. The two cats then chase Tweety into a park and onto a sheet of ice covering a pond. Tweety cuts a circle around the cats so that they fall into the freezing water and become bedridden with cold.

Saturday, March 3rd, 1951

s1951e6: Corn Plastered

Saturday, March 10th, 1951

s1951e7: Bunny Hugged

The big wrestling match: The Crusher vs. Ravishing Ronald. Ronald's mascot is Bugs Bunny ("it's a living"). But Ronald is massively outmatched by The Crusher, and Bugs, seeing his meal ticket threatened, quickly substitutes as "The Masked Terror."

Saturday, March 24th, 1951

s1951e8: Scent-imental Romeo

Saturday, April 7th, 1951

s1951e9: A Bone for a Bone

Saturday, April 14th, 1951

s1951e10: The Fair-Haired Hare

Saturday, April 28th, 1951

s1951e11: A Hound for Trouble

Saturday, May 12th, 1951

s1951e12: Early to Bet

Some of the Gambling Bug's examples to gambling are these:one man has had a dinner at a cafe.He wants to bet the waiter a coin flip and the waiter begs to make him just pay the bill of the repast he deserves to.Men will also have a money bet that a fly will land on their glass first(and they don't know they're not wearing glasses).The third example is a man has won a casino slot machine of three picture pairs.The man has won on three orange pairs but his prize are three oranges and the man tries to punch the machine.The narrator tells the audience ``So remember folks,beware of the gambling bug!and soon the bug argues. After the narrator gives us some clues to beware of the gambling bug,the bug goes on a vacation thinking that he will leave his victims today.Suddenly,he sees a gamboled dog telling a black and white cat if he'd like to play the Wheel of Penalty card game.The cat disagrees and says he's through playing cards with him.The Gambling Bug then bites the cat's ear and soon the cat loses.The cat spins the wheel and his penalty is Penalty #14.The penalty is the Gesundheit.He is forced to blow bubble gum and then get affected by sneeze powder,causing him to sneeze and the big bubble gum covers him. The bug bites the cat again and this time the cat got Penalty #75.The penalty is that the winner shoots a toilet plunger at the apple on the loser's head,but the dog shoots the plunger into the cat's face.The bug bites him again and the cat gets Penalty #15.The penalty is to roll out the barrel of gunpowder.The dog then puts a firematch on the gunpowder and the cat blows up and flies back onto the ground.The cat tries to play again but the dog quits.The bug decides to play with the cat but the cat gets a card of four hearts.The bug tries and he gets a card of two hearts,so the cat whacks him with a Post Newspaper as the penalty.

Saturday, May 19th, 1951

s1951e13: Rabbit Fire

Rabbit Fire is a 1950 Looney Tunes cartoon starring Bugs Bunny, directed by Chuck Jones and written by Michael Maltese. The short, guest starring Daffy Duck and Elmer Fudd, is notable for being the first film in Jones' "Hunting Trilogy" - the other two films being Rabbit Seasoning and Duck! Rabbit! Duck!. It is also the first film to feature a feud between Bugs and Daffy. Produced by Edward Selzer for Warner Bros. Cartoons, Inc., the short was released to theaters on May 19, 1951 by Warner Bros. Pictures and is widely considered among Jones' best and most important films.

Saturday, June 2nd, 1951

s1951e14: Room and Bird

Sylvester Cat and Tweety Bird are pets of tenants in the Spinsters Arms Hotel, where pets aren't allowed. As they try to keep out of sight of the landlord, Sylvester discovers Tweety and chases him in and out of the hotel rooms.

Saturday, June 16th, 1951

s1951e15: Chow Hound

A mean, greedy, glutton of a bulldog uses two unwilling parties - a frightened cat and a mouse to help him grab dinner from various residences. The scheme: Using the cat to pose as the pet for the residents; the mouse is used in one scheme while the cat poses as a sabertoothed-alley cat at a local zoo in another. The cat is instructed to gather juicy steaks and then surrender them to the bulldog, who badgers each time, "What, no gravy?!" Eventually, the bulldog holds the cat hostage for months, anticipating that the cat's "owners" will post rewards in the newspaper. The bulldog returns the cat to his masters, collects the reward and then reclaims his cat by means of a trick-bed. The dog uses his ill-gotten gains to purchase a meat butcher shop, where "acres and acres" of meat hang from the ceiling. It isn't long before the greedy bulldog must pay for his gluttony his grossly bloated carcass lies strapped to an operating table at a veterinarian's hospital, with the doctors planning to pump the mutt's stomach. Just then, the cat and mouse arrive to get their very just revenge.

Saturday, June 30th, 1951

s1951e16: French Rarebit

Bugs Bunny, in his eternal quest to reach a vacation spot via Albequerque, accidentally arrives in Paris' restaurant district. Two crazy chefs, Louis and Francois, spot Bugs and fight to be the first to use Bugs as a dinner ingredient. Bugs' plays off the hapless Frenchmen's greed by offering to teach them a recipe created by Antoine of New Orleans ("I don't mean Antoine of Flatbush!").

Wednesday, July 4th, 1951

s1951e17: The Wearing of the Grin

On his way to Dublin, Porky Pig is caught in a storm and must ask for the hospitality of the inhabitant of a nearby castle who calls himself "Seamus O'Toole." After being told there is no one inhabiting the place but leprechauns, Porky dimisses the information, but then accidentally gets hit on the head with a mace and loses consciousness. At that point, "O'Toole" is revealed to be a pair of leprechauns disguised as a human being. Pat, the first one, is very nervous and thinks Porky is after their pot of gold. Mike, the second leprechaun, convinces his partner that he knows how to deal with the Pig. When Porky wakes up, he is helped to a room by a "reunited" O'Toole who, during the short trip to the room, gets accidentally divided in two again. As Porky notices, he mentions to the top half of O'Toole that he has lost his lower half, and realizing that "O'Toole" is actually two leprachauns, is terrified and runs and hides in his bed, which happens to be a trap door leading to a shaft where Porky drops until he falls into the witness chair in a courtroom. There the Leprechauns find him guilty of trying to steal the pot of gold and sentence him to the wearing of the Green Shoes.

Saturday, July 28th, 1951

s1951e18: Leghorn Swoggled

Little Henery the Chicken Hawk wants to trap Foghorn Leghorn for his dinner, and the barnyard dog says he will help Henery to catch Foghorn on one condition - that Henery find him a bone. Henery's effort to find the dog a bone involves obtaining cheese for a mouse and a fish for a cat, with Foghorn's help! Once the dog is given his bone, he uses it to knock Foghorn out so that Foghorn can be carried away by Henery on a toy train.

Saturday, August 11th, 1951

s1951e19: His Hare Raising Tale

Saturday, August 25th, 1951

s1951e20: Cheese Chasers

After invading a cheese factory, mice Hubie and Bertie have finally had their fill of cheese and figure there's nothing more left to live for. They plan to end it all by surrendering to Claude Cat, who becomes decidedly suspicious

Saturday, September 8th, 1951

s1951e21: Lovelorn Leghorn

Saturday, September 22nd, 1951

s1951e22: Tweety's S.O.S.

The story opens with Sylvester rummaging through trash cans for food. When he doesn't find anything worth satisfying, he is very sad and goes to the dock. As he is sitting there, he is by a cruise boat and Tweety is swinging in his cage. When Sylvester sees Tweety, he calls Tweety his breakfast and Tweety slams the port door on Sylvester dropping him in the water.

Saturday, October 6th, 1951

s1951e23: Ballot Box Bunny

Yosemite Sam is running for mayor, and one of his campaign promises is to get rid of all the rabbits. When Bugs runs against him as the "pro-bunny" candidate, Yosemite uses a number of elaborate stunts to eliminate his opponent (which all backfire). In the end, they're defeated by a dark horse candidate (an actual dark horse!).

Saturday, October 20th, 1951

s1951e24: A Bear for Punishment

It's Father's Day, and Junyer and Ma have a bunch of big surprises in store for good ol' Pa, including a pipe filled with gunpowder. To top it off, there's a gala Father's Day pageant, and Pa sits cringing through Junyer's recitation and aghast at Ma's tap-dancing rendition of "I'm Just Wild About Father."

Saturday, November 3rd, 1951

s1951e25: Sleepy Time Possum

Forest-dwelling possums, Ma and Pa O'Possum, are frustrated with their son, Junior, who is hanging from a tree by his tail, sleeping, instead of doing his chores. Pa dresses like a dog to suddenly awaken Junior and scare him, in the hope that this will teach the young possum a lesson. Even though the precocious Junior is not frightened in the least by Pa's disguise, he runs away and leads his dad on a chase through the forest.

Saturday, November 17th, 1951

s1951e26: Drip-Along Daffy

Daffy, introduced as a "Western-Type Hero" and Porky (billed as "Comedy Relief") ride along the desert until they come across a small town that's so full of violence, the population sign changes immediately when someone gets shot. Daffy notices that the last Sherriff is shot, and the town needs a new sherriff. Looking through his various badges (which include "Chicken Inspector" and "Oh, you kid!"), Daffy picks out a sheriff badge and rides into town on his horse 'Tinfoil', with Porky following behind on his small mule.

Saturday, December 1st, 1951

s1951e27: Big Top Bunny

At Colonel Korny's World Famous Circus, Bruno the Bear is the star of the show. But when the Colonel gets a phone call about Bugs Bunny's talents, he agrees to put him on stage with Bruno - which Bruno shows his disgust for by spitting into a corner.

Saturday, December 15th, 1951

s1951e28: Tweet Tweet Tweety

Sylvester Cat leaves a trailer in a National Forest Camping Ground to go bird hunting and discovers an egg in a nest. Sylvester decides to sit on the egg to hatch it, and when it hatches, out crawls Tweety Bird! Sylvester chases Tweety into a geyser and down a river in a boat toward a waterfall.

Saturday, December 22nd, 1951

s1951e29: The Prize Pest
Season 1952
Saturday, January 5th, 1952

s1952e1: Who's Kitten Who?

Saturday, January 19th, 1952

s1952e2: Operation: Rabbit

Wile E. uses Bugs to his advantage to do his best to catch Road Runner. This plan doesn't go as well as he hoped it would, though. Road Runner outwits him, once again.

Saturday, February 2nd, 1952

s1952e3: Feed the Kitty

Marc Antony tries to scare off a cute little kitten, Pussyfoot, only to realize the cat is not scared of him, instead using him as a bed and resting on his back. The dog falls for the cat and decides to adopt it and to bring it home. Upon his arrival, his human owner (seen only from the waist down), tired of picking up his things, warns him not to bring a single thing more inside the house. Afraid of his mistress but unable to get rid of the kitten, the dog tries to hide the cat by pretending it is a wind-up toy or a powder puff. He barely finds the time to hide it in a flour bin before his mistress enters the kitchen. Terrified, he looks on as she takes some flour out of the box to bake some cookies. The cat is poured into the mixing bowl without the lady realizing it. Marc Antony unplugs the mixer before she can pulverize the poor kitten. Tired of the dog's antics, his mistress throws him out of the house while, unseen, the cat extracts itself from the bowl. In the backyard, the bulldog watches through a window as what he thinks is his kitten is mixed, rolled and cut before being put in the oven. Sobbing and heartbroken, he barely finds the strength to take the cat-shaped cookie his mistress gives to him and place it lovingly on his back where his kitten used to rest. Only then does he hear the little meow of Pussyfoot right in front to him. He kisses the cat as his mistress realises he has a pet. To the dog's surprise, she allows him to keep the cat as long as he takes care of it. Once again, Pussyfoot goes to sleep on Marc Anthony's back as the content dog smiles.

Saturday, February 16th, 1952

s1952e4: Gift Wrapped

On Christmas Day, Sylvester switches the gift tags of his gifts with those of his owner, Granny. Granny is puzzled when her "gift" is a rubber mouse, but then realizes what has happened when Sylvester burps up Tweety's feathers. Tweety distracts Sylvester with another "gift" a large bulldog which devours the cat.

Saturday, February 23rd, 1952

s1952e5: Foxy by Proxy

Bugs outwits a big dopey dog who is hunting a fox.

Saturday, March 1st, 1952

s1952e6: Thumb Fun

Saturday, March 15th, 1952

s1952e7: 14 Carrot Rabbit

Bugs goes a little crazy whenever he's standing close to gold, and the trait intrigues claim-jumping Klondike miner Chillicothe (Yosemite) Sam.

Monday, March 24th, 1952

s1952e8: Beep Beep

The Coyote chases the Road Runner through a maze of mineshafts, with their positions made visible only by the lamps on their helmets.

Saturday, March 29th, 1952

s1952e9: Little Beau Pepe

Saturday, April 5th, 1952

s1952e10: Kiddin' the Kitten

A lazy, fat cat named Dodsworth is ordered by his mistress to catch mice that have invaded their home. Dodsworth doesn't want to condescend to personal physical effort to catch the mice; so, he dons a professor's hat and dupes a kitten into doing the job for him, on the pretext that he's a teacher who is giving the kitten a valuable learning experience.

Saturday, April 19th, 1952

s1952e11: Water, Water Every Hare

A mad scientist needs Bugs's brain to give life to one of his evil creations. He sends a character named "Monster" to catch him. Bugs pours reducing oil on the monster to shrink him. The mad scientist throws an axe at Bugs and accidentally breaks open a large jar of ether. The ether slows down their reactions to everything.

Wednesday, April 23rd, 1952

s1952e12: Going! Going! Gosh!

In his attempt to catch the Road Runner, Wile E. Coyote tries the old cartoon trick of putting up a painting of a continuing road where a bridge has in fact gone out. It doesn't work, nor does dressing in drag or dropping an anvil from a balloon.

Saturday, May 3rd, 1952

s1952e13: Little Red Rodent Hood

An elderly mouse tells the bedtime story of Little Red Riding Hood to her grandson, who visualizes the tale in cat-and-mouse terms, with himself as Red and Sylvester as the Big Bad Wolf.

Saturday, May 10th, 1952

s1952e14: Sock a Doodle Do

A prize-fighting banty rooster, so slap-happy that he goes into a punching spree whenever he hears a bell, falls out of a truck and onto the farm where Foghorn Leghorn is in the midst of his usual sparring match with the barnyard dog. Foghorn and the dog use the fighter-rooster's manic punching against each other by ringing a bell once the rooster is within striking distance of their intended victim.

Saturday, June 7th, 1952

s1952e15: The Hasty Hare

Saturday, June 21st, 1952

s1952e16: Ain't She Tweet

Sylvester Cat discovers Tweety Bird in a pet store window. Tweety is taken to be delivered by truck to a new owner - Granny. Sylvester chases the delivery truck to Granny's home, where Granny has a huge, fenced-in area for her army of bulldogs. Sylvester makes several unsuccessful attempts to pass the dogs and reach Tweety inside Granny's house.

Thursday, June 26th, 1952

s1952e17: Oily Hare

A Texas oilman fights Bugs over property rights to his rabbit hole.

Saturday, June 28th, 1952

s1952e18: The Turn-Tale Wolf

The Big Bad Wolf's proper little nephew has learned at school that his uncle was the fiend who blew the Three Little Pigs' houses down and is ashamed that his uncle, flesh of his flesh and blood of his blood, could have committed such a deed. When confronted by his nephew with this information, Big Bad pleads innocent. He tells a quite different story of how he was an innocent, nature-loving kid tormented by Three sadistic Little Pigs, who, upon reading of a 50 dollar bounty for a wolf's tail, chased him home and blew his house down!

Saturday, July 5th, 1952

s1952e19: Cracked Quack

Saturday, August 9th, 1952

s1952e20: Hoppy-Go-Lucky

Sylvester's latest baby-kangaroo-sure-looks-like-a-giant-mouse fiasco, this time with a dopey lug named Benny instead of his son as his companion. Sylvester and his big, dumb cat friend Benny go mousing on the waterfront. Sylvester is interested in getting a meal, while Benny seeks companionship. Sylvester runs into Hippety Hopper and tries to run, but Benny won't let him go, and he forces Sylvester to try and catch the baby kangaroo "to have one for my very own, to love him and pet him, to hug him and hug him, pet him and pet him."

Saturday, August 30th, 1952

s1952e21: A Bird in a Guilty Cage

Sylvester Cat spots Tweety Bird in a display window of an after-hours department store and sneaks inside through a mail server chute. Tweety flees Sylvester by hiding in a hat pile and a doll house, evades the shots from a rifle Sylvester uses, and escapes in a vacuum tube. Tweety sends a dynamite stick through another tube, and Sylvester swallows it, thinking it is Tweety. The dynamite blows up inside Sylvester after the cat leaves the store and walks down the street.

Monday, September 8th, 1952

s1952e22: Mouse-Warming

A boy-girl mouse puppy love situation is confounded by Claude the Cat.

Saturday, September 20th, 1952

s1952e23: Rabbit Seasoning

The cartoon finds Bugs Bunny and Daffy Duck again arguing over which of them is "in season" (it is really Duck Season as Daffy says in the beginning), while a befuddled Elmer Fudd tries to figure out which animal is telling the truth. Between using sneaky plays-on-words, and dressing himself in women's clothing (including a Lana Turner-style sweater), Bugs manages to escape unscathed, while Daffy repeatedly has his beak blown: off, upside-down, or sideways, by Mr. Fudd.

Saturday, October 4th, 1952

s1952e24: The EGGcited Rooster

Saturday, October 18th, 1952

s1952e25: Tree for Two

Tuesday, November 11th, 1952

s1952e26: The Super Snooper

In this parody of trench-coat detective films, Daffy Duck is Duck Drake, a "Private Eye, Ear, Nose, and Throat" who receives a telephone call summoning him to the J. Cleaver Axe-Handle Estate, where a murder has supposedly taken place. Daffy/Drake arrives at a lavish house that he thinks is the murder site and suspects its occupant, an amorous lady duck, of committing the crime. As the lady duck showers him with affection, Daffy attempts to reenact the crime as he believes it happened and orders the lady duck to cooperate. In the process, Daffy is shot, crushed by a falling piano, and run over by a train, before the lady duck tells him that he came to the wrong address, that the real murder site is a house down the road, and that the only thing of which she is guilty is love for Daffy, whom she matrimonially pursues straight through her house's door and outside onto the street.

Wednesday, November 19th, 1952

s1952e27: Rabbit's Kin

A little bunny named Shorty with a warp-speed high pitched voice is running from Pete Puma, until he stumbles down Bugs Bunny's rabbit hole. The little guy tells Bugs his problem ("Myheartpounded, mylegstrembled, Iwasfrozenwithfear!"), and Bugs agrees to help him out.

Saturday, November 29th, 1952

s1952e28: Terrier-Stricken

Claude takes on a frisky puppy named... (wait for it...) Frisky! No longer the dupe of Hubie and Bertie, Claude has feline cunning and deviousness on his side. The puppy-pup has only canine naiveté and spontaneous barking systems which send the nervous Claude flying. After playing with a ball and a flea (a triumph of semi-naturalistic animation), Frisky needs a bath. One of his spasms has the gloating Claude flying into the tub. Another puts him against the ceiling with a wet bucket around him.

Saturday, December 13th, 1952

s1952e29: Fool Coverage

After trying to sell insurance to Porky and fails, Daffy tries to make Porky get hurt, so he can buy the insurance. Daffy convinces Porky to sign, but Porky inherits one million dollars.

Saturday, December 20th, 1952

s1952e30: Hare Lift
Season 1953
Saturday, January 3rd, 1953

s1953e1: Don't Give Up the Sheep

In this matchup of wolf and sheepdog, the sheepdog is identified as Ralph, and the wolf isn't named and doesn't punch the clock. The sheepdog is also not as good at anticipating the wolf's moves. But the wolf is, ultimately, no more successful; his Acme wildcat turns on him; his Tarzan-like vine swinging gets him only the sheepdog, no sheep, and the subsequent war of cutting down tree limbs, the tree, and ultimately the cliff where the tree grows, is done in by cartoon physics. Ultimately, he tries posing as Fred, the night shift dog, with no success.

Saturday, January 17th, 1953

s1953e2: Snow Business

Sylvester Cat and Tweety Bird are snowbound in a mountain cabin, and though Tweety has lots of bird seed, Sylvester will starve unless he can cook the unsuspecting Tweety. Meanwhile, a starving mouse thinks Sylvester is edible and keeps springing on the cat, chewing the fur off his head and tail and trying to cook his various body parts. Granny returns just in time with groceries, to find she mistakenly brought back only more bird seed!

Wednesday, January 21st, 1953

s1953e3: A Mouse Divided

Saturday, February 14th, 1953

s1953e4: Forward March Hare

Bugs mistakenly gets his neighbor's draft notice and causes a stir when he shows up as ordered.

Saturday, February 21st, 1953

s1953e5: Kiss Me Cat

Horrified when he hears his master threatening to get rid of Pussyfoot unless the kitten starts catching mice, Marc Anthony the bulldog tries to tutor his little charge in proper feline behavior.

Saturday, February 28th, 1953

s1953e6: Duck Amuck

Duck Amuck is a surreal 1951 animated cartoon produced by Warner Bros. and released in 1953 as part of the Merrie Melodies series. It stars Daffy Duck, who is tormented by a sadistic, unseen animator who constantly changes Daffy's location, clothing, voice, physical appearance, and even shape. Pandemonium reigns throughout the cartoon as Daffy attempts to steer the action back to some kind of normality, only for the animator to either ignore him or, more frequently, to over-literally interpret his increasingly frantic demands

Saturday, March 14th, 1953

s1953e7: Upswept Hare

Saturday, March 28th, 1953

s1953e8: A Peck O' Trouble

Lazy Dodsworth the Cat wants to catch a woodpecker for his breakfast. The woodpecker has built its home inside the upper trunk of a tree, and Dodsworth dons a professor's cap to be a passive teacher of bird- catching and thereby dupe an eager-to-learn kitten into doing the perilous ascending of the tree to try to catch the woodpecker.

Saturday, April 4th, 1953

s1953e9: Fowl Weather

Saturday, April 18th, 1953

s1953e10: Muscle Tussle

Saturday, May 2nd, 1953

s1953e11: Southern Fried Rabbit

Bugs Bunny attempts to flee to Alabama to escape a carrot famine. His attempt to cross the Mason-Dixon line is stopped by Yosemite Sam, a zealous soldier of the Confederate States of America.

Saturday, May 9th, 1953

s1953e12: Ant Pasted

Saturday, May 23rd, 1953

s1953e13: Much Ado About Nutting

A squirrel in a downtown park lugs a giant coconut back home, but nothing he does can seem to crack it open.

Saturday, June 6th, 1953

s1953e14: There Auto Be A Law

Saturday, June 20th, 1953

s1953e15: Hare Trimmed

Saturday, June 27th, 1953

s1953e16: Tom Tom Tomcat

Saturday, July 11th, 1953

s1953e17: Wild Over You

Saturday, July 25th, 1953

s1953e18: Duck Dodgers in the 24½th Century

The plot of the cartoon involves Duck Dodgers' search for the rare element Illudium Phosdex, "the shaving cream atom." In the future, the only remaining supply of the element is on the mysterious "Planet X," which fortunately is found when Dodgers follows a path leading from Planet A to Planets B, C, D, and so on. Dodgers is about to claim Planet X in the name of the Earth when Marvin the Martian lands on the same planet (in a ship called the "Martian Maggot") and claims it in the name of Mars. The stage is set for a battle of wits (or lack thereof) between the two cartoon stars.

Saturday, August 8th, 1953

s1953e19: Bully for Bugs

On his way to the Coachella Valley for the Big Carrot Festival, Bugs Bunny gets lost in a bullring in the middle of a bullfight between Toro the bull and a very nervous matador. Bugs famously declares he "shoulda make a left turn at Albuquerque". As he asks the matador for directions, the matador escapes into the stands, leaving Bugs to fend for himself against Toro.

Saturday, August 22nd, 1953

s1953e20: Plop Goes the Weasel

A lip-smacking weasel invades the barnyard of Foghorn Leghorn and his usual canine foe, and Foghorn is quite willing to put baby chicks in danger of being taken by the weasel so long as it makes the dog appear to be failing his job of guarding the chicks.

Saturday, August 29th, 1953

s1953e21: Cat-Tails For Two

Two cats, one crafty but ill-fated, the other a lunkheaded oaf, decide to hunt mice on a Mexican ship and meet Speedy Gonzales, the fastest mouse in all Mexico. Not surprisingly, all their schemes for catching Speedy fail, with violent consequences for the smarter cat.

Saturday, September 5th, 1953

s1953e22: Streetcat Named Sylvester

Monday, September 14th, 1953

s1953e23: Zipping Along

Hypnosis doesn't help the Coyote catch the Road Runner, nor do a clutch of string-controlled rifles or dozens of mousetraps, but they all manage to backfire on him, naturally.

Saturday, October 3rd, 1953

s1953e24: Duck! Rabbit, Duck!

The final installment of the "Hunting Trilogy" once again has Elmer out hunting, while Bugs and Daffy try to con him into shooting the other.

Saturday, October 17th, 1953

s1953e25: Easy Peckin's

Saturday, October 31st, 1953

s1953e26: Catty Cornered

Saturday, November 14th, 1953

s1953e27: Of Rice and Hen

Miss Prissy, the slow-witted hen, sets out to land a husband - Foghorn Leghorn, and the barnyard dog is willing to help her by dressing as a rooster to "rival" Foghorn's non-existent affections and make him jealous so that he'll marry Prissy without thinking. Foghorn falls for the scheme - hook, line, and sinker.

Saturday, November 28th, 1953

s1953e28: Cats A-Weigh

Saturday, December 12th, 1953

s1953e29: Robot Rabbit

Saturday, December 19th, 1953

s1953e30: Punch Trunk

A tiny elephant emerges from a banana boat and wanders about town, causing an uproar among the populace. Sightings are attributed variously to mass hysteria, insanity and dipsomania
Season 1954
Saturday, January 2nd, 1954

s1954e1: Dog Pounded

Saturday, January 16th, 1954

s1954e2: Captain Hareblower

Saturday, January 30th, 1954

s1954e3: I Gopher You

Saturday, February 13th, 1954

s1954e4: Feline Frame-up

Saturday, February 20th, 1954

s1954e5: Wild Wife

A harried housewife is criticized by her male-chauvinist husband, who remarks that she doesn't make effective use of her time during the day and insinuates that she doesn't finish her chores because of laziness. The wife replies by telling of a typical day plagued by a troublesome vacuum cleaner, a long wait in a bank, bulk purchases at a department store, and a parking ticket imposed after city workers suddenly installed a fire hydrant next to the space where she had parked. When her husband refuses to be sympathetic about her long and difficult day, she takes a rolling pin and gives him a swift whack on his head.

Saturday, February 27th, 1954

s1954e6: No Barking

A homeless cat (Claude Cat) searching for food is harassed by the playful antics and barking of an energetic pup (Frisky Puppy). Frisky repeatedly sneaks up behind the poor tabby cat (who hates the dog) and scares it into jumping vertically when it barks. After Claude finally silences the pup, he encounters a larger dog, whose bark has a disastrous effect. Tweety Bird has two lines. Can you guess what they are?

Saturday, March 13th, 1954

s1954e7: Bugs and Thugs

When Bugs calls a cab he doesn't know it's the getaway car for a couple of bankrobbers (he does know the capital of Nevada).

Saturday, March 20th, 1954

s1954e8: The Cats Bah

Saturday, March 27th, 1954

s1954e9: Design for Leaving

Daffy Duck is a salesman for a futuristic appliance company, who, against Elmer Fudd's will, modernizes Fudd's house with many screwball gadgets, none of which work in Fudd's favor.

Saturday, April 17th, 1954

s1954e10: Bell Hoppy

Saturday, May 1st, 1954

s1954e11: No Parking Hare

Saturday, May 8th, 1954

s1954e12: Dr. Jerkyl's Hide

Two cockney canines chase Sylvester Cat into the lab of Dr. Jerkyl, where the cat drinks Hyde formula and changes into a wildcat that claws bulldog Alfie into little pieces and reverts back to Sylvester just in time for the other, smaller dog to come in and see Alfie cowering in fear.

Saturday, May 22nd, 1954

s1954e13: Claws For Alarm

Porky Pig doesn't realize that the old hotel where he and Sylvester are spending the night is really part of a ghost town. It's only Sylvester who sees the band of murderous mice trying to do them in, while Porky chalks his fears up to insanity.

Saturday, June 5th, 1954

s1954e14: Little Boy Boo

Saturday, June 19th, 1954

s1954e15: Devil May Hare

Bugs finds the Tasmanian Devil in his encyclopedia just as the animal threatens to devour him.

Saturday, June 26th, 1954

s1954e16: Muzzle Tough

Saturday, July 10th, 1954

s1954e17: The Oily American

Moe Hican, an Indian, has struck it rich. Oil has been found on his property, and he now owns an estate with oil rigs everywhere. Even the fountain spouts oil! His mansion is as uppercrust as any, but he prefers to live in a tepee and hunt moose, within the rooms of his vast home, which have forests of their own. Moe and his butler go on a hunting expedition, with the butler being hit with every instrument Moe uses to try to kill a pint-sized moose.

Saturday, July 24th, 1954

s1954e18: Bewitched Bunny

Disguised as a truant officer, Bugs attempts to rescue Hansel and Gretel from Witch Hazel.

Saturday, August 7th, 1954

s1954e19: Satan's Waitin'

Sylvester's carnivorious pursuit of Tweety Bird continues, chasing the canary onto the ledge of a tall building. He plummets to the sidewalk below, losing one of his nine "lives"; the spirit descends into Hell, where the puddy tat meets up with a Satanic bulldog. There, the bulldog encourages Sylvester to risk his remaining eight "lives" chasing the bird in the most dangerous of situations. Sylvester loses his second "life" when crushed beneath a steamroller; his third frightened after realizing he chased Tweety into a carnival tunnel (that had a lion's mouth opening); "lives" four through seven while on a shooting gallery; and his eighth just after grabbing the bird on a speeding roller coaster car. The Satanic bulldog reappears and demands Sylvester "go get him"; the puddy tat resists temptation and takes refuge in a seemingly safe bank vault. Sylvester soon regrets his move

Saturday, August 14th, 1954

s1954e20: Stop! Look! and Hasten!

A Burmese tiger trap, a pop-up steel wall, a motorcycle, and a box of Acme-brand leg-building vitamins can't help the Coyote (Eatibus anythingus) catch the Road Runner (Hot Rodicus supersonicus).

Saturday, August 28th, 1954

s1954e21: Yankee Doodle Bugs

Saturday, September 4th, 1954

s1954e22: Gone Batty

Saturday, September 18th, 1954

s1954e23: Goo Goo Goliath

An inebriated stork must deliver a baby to a giant at the top of a beanstalk, but doesn't feel like flying that high and instead delivers the baby to a normal-sized couple, who try to raise the giant tot as their own.

Saturday, October 2nd, 1954

s1954e24: By Word of Mouse

Hans, a German mouse, arrives in America to visit his cousin, Willie. Hans wants to know all about the free market capitalist system. So, Willie takes Hans to see a lecturer in a university, another mouse, who talks at length about the capitalist system while Sylvester Cat chases all three rodents around the lecture halls.

Saturday, October 16th, 1954

s1954e25: From A to Z-Z-Z-Z

Ralph is a daydreamer... and he is quick to adapt his current surroundings into new, adventurous dreams.

Saturday, October 30th, 1954

s1954e26: Quack Shot

Elmer Fudd goes duck-hunting on a pond, where Daffy Duck proclaims himself guardian of all his web-footed cousins and retaliates against Elmer by using various types of explosive.

Saturday, November 13th, 1954

s1954e27: Lumber Jack-Rabbit

Saturday, November 27th, 1954

s1954e28: My Little Duckaroo

Daffy Duck is a Wild West outlaw named "The Masked Avenger", righter of wrongs and doer of heroic deeds. Porky Pig is his sidekick. Together, they search for Nasty Canasta, a villain whose crimes include gag-stealing and square dancing in a round house. When they find Canasta's hideout and Daffy challenges Canasta to a duel, Canasta flexes his hulky muscles that entirely rip away his shirt, and proceeds to pound Daffy into a stupor.

Saturday, December 11th, 1954

s1954e29: Sheep Ahoy

After punching in for work, Sam Sheepdog deals with Ralph Wolf's attempts to steal the flock, which this time make use of a balloon, a fake Acme-brand rock and a bicycle-propelled submarine.

Saturday, December 18th, 1954

s1954e30: Baby Buggy Bunny

Baby-faced Finster robs a bank, but the baby carriage with the money in it goes down Bugs' rabbit hole.
Season 1955
Saturday, January 1st, 1955

s1955e1: Pizzicato Pussycat

Mr. and Mrs. Jones hear a piano being played in their living room. They automatically assume it is their cat who is making the music, when in fact, the talented one is a mouse whom the cat has forced into being his stooge to make him famous. The cat is showered with media attention and set to play at Carnegie Hall, where he hopes nobody will notice that he is pantomiming the movements with the keys while the mouse is playing his miniature piano inside the full-scale model.

Saturday, January 15th, 1955

s1955e2: Feather Dusted

Saturday, January 29th, 1955

s1955e3: Pests for Guests

Saturday, February 12th, 1955

s1955e4: Beanstalk Bunny

Saturday, February 19th, 1955

s1955e5: All Fowled Up

Intending to catch a chicken for his dinner, little Henery the Chicken Hawk ventures onto the farm of the eternally feuding Foghorn Leghorn and barnyard dog. Foghorn tries to dump a load of concrete on top of the dog, but the chute for dropping the concrete suddenly extends itself to a position directly above Foghorn, who is covered over by the concrete and frozen in a "Thinker" pose. Little Henery attaches a rope to the cement-laden Foghorn and drags him home for a tough-to-chew chicken dinner.

Saturday, February 26th, 1955

s1955e6: Stork Naked

A drunken stork comes to the home of Mr. and Mrs. Daffy Duck with a bundle of joy, but Daffy wants no more children and takes extreme measures to keep the stork away.

Saturday, March 12th, 1955

s1955e7: Lighthouse Mouse

Saturday, March 26th, 1955

s1955e8: Sahara Hare

Riff-Raff (Yosemite) Sam, riding a camel that won't whoa, chases Bugs into a French Foreign-Legion post.

Saturday, April 2nd, 1955

s1955e9: Sandy Claws

Wednesday, April 6th, 1955

s1955e10: The Hole Idea

Meek, little inventor Calvin Q. Calculus defies the ranting of his battle-ax wife and invents a portable hole, which will revolutionize dog bone storage, rescue of babies from safes, and golfer putts. But a thief steals Calculus' supply of portable holes and uses them to go on a crime spree.

Saturday, April 30th, 1955

s1955e11: Ready.. Set.. Zoom!

Among the strategies that fail in Wile E. Coyote's attempts to catch the Roadrunner: glue on the road, a giant rubber band, an outboard motor in a wash tub, and dressing in drag as a female Roadrunner.

Saturday, May 7th, 1955

s1955e12: Hare Brush

Saturday, May 21st, 1955

s1955e13: Past Perfumance

Saturday, June 4th, 1955

s1955e14: Tweety's Circus

Saturday, June 11th, 1955

s1955e15: Rabbit Rampage

Bugs argues with the cartoonist who creates him over how he should be drawn.

Saturday, June 25th, 1955

s1955e16: Lumber Jerks

Two polite twin gophers find that their home, a tree, has been cut down and taken away. They find it in a log pile about to be taken inside a processing factory. When they follow it into the factory, they become caught in the bizarre human machinery whose purpose, among other things, is to grind whole trees down to make toothpicks.

Saturday, July 9th, 1955

s1955e17: This is a Life?

Emcee Elmer Fudd puts Bugs on "America's most talked-about program"; Daffy believes he is supposed to be the guest.

Saturday, July 23rd, 1955

s1955e18: Double or Mutton

Ralph Wolf wants to steal sheep; Sam Sheepdog wants to stop him. Ralph's tricks include digging a tunnel, walking a tightrope, launching a guided missile, dressing as Little Bo Peep, shooting a cannon and growing Sam's hair.

Saturday, August 6th, 1955

s1955e19: Jumpin' Jupiter

Porky and Sylvester's desert campground is sliced away and towed into outer space by a green, bird-like Jupiterian searching for earthly animal life. But Porky remains blissfully unaware, leaving Sylvester to be terrorized by the alien.

Saturday, August 20th, 1955

s1955e20: A Kiddies Kitty

Saturday, August 27th, 1955

s1955e21: Hyde and Hare

Bugs Bunny comes to a city park to be daily fed carrots by a meek, little man. Bugs proposes that the man adopt him as a pet. The man accepts and takes Bugs home, where he states he is a doctor - and the name on his shingle is Dr. Jekyll. Unbeknownst to Bugs, Jekyll gives into the temptation to drink his potion that changes him into Mr. Hyde.

Saturday, September 3rd, 1955

s1955e22: Dime to Retire

Porky Pig is a tired traveller driving into a town and looking for a hotel. He is delighted to find one with a 10 cent per-night fee. But its manager is Daffy Duck, who infests Porky's room with a succession of rest-disturbing animals and asks an increasingly hefty sum for each time he has to remove an animal from the room.

Saturday, September 17th, 1955

s1955e23: Speedy Gonzales

Starving Mexican mice want access to a cheese factory guarded by Sylvester Cat and send for Speedy Gonzales, the fastest mouse in all Mexico, to breeze past Sylvester and obtain the cheese for them.

Saturday, October 1st, 1955

s1955e24: Knight-Mare Hare

When an apple falls on Bugs' head, he's knocked into medieval times and immediately meets (and aggravates) The Black Knight. He also meets Merlin the Magician who transforms Bugs into different animals. At the end, Bugs isn't sure it was a dream.

Saturday, October 15th, 1955

s1955e25: Two Scent's Worth

Saturday, October 29th, 1955

s1955e26: Red Riding Hoodwinked

Red Riding Hood is on her way from the city to the country and to her grandmother's house, and along the way she meets the Big Bad Wolf. Her grandmother is Granny, and she is bringing Tweety Bird to Granny as a gift, which attracts Sylvester's attention. Sylvester and the Big Bad Wolf join forces; he wants to eat Tweety; Big Bad wants to eat Red. But Granny is a match for them both!

Saturday, November 12th, 1955

s1955e27: Roman Legion-Hare

After being ordered by Emperor Nero to find a victim to be tossed to the lions,Yosemite Sam tries to capture Bugs Bunny.

Saturday, November 26th, 1955

s1955e28: Heir-Conditioned

Sylvester is a rich cat, courtesy of his deceased mistress, who has left him 3 million dollars. His alley cat friends hope to sponge off his good fortune, and Sylvester is eager to share with them. But Elmer Fudd as Sylvester's new financial advisor lectures him on investing his wealth in business and industry

Saturday, December 10th, 1955

s1955e29: Guided Muscle

While cooking a tin can, the Coyote spots a better meal rushing by- the Road Runner. But making himself into a giant arrow doesn't catch the bird, and the book, "How to Tar and Feather a Road Runner", isn't much help either.

Saturday, December 17th, 1955

s1955e30: Pappy's Puppy

Saturday, December 31st, 1955

s1955e31: One Froggy Evening

A workman finds a singing frog in the cornerstone of an old building being demolished. But when he tries to cash in on his discovery, he finds the frog will sing only for him, and just croak for the talent agent and the audience in the theater he's spent his life savings on.
Season 1956
Saturday, January 14th, 1956

s1956e1: Bugs Bonnets

A documentary-styled cartoon in which a behavioral study of the effects of different headgear ensues by constantly changing the hats on Bugs Bunny and Elmer Fudd and inducing them to enact the personalities suggested by the hats that land on their heads.

Saturday, January 28th, 1956

s1956e2: Too Hop to Handle

Saturday, February 11th, 1956

s1956e3: Weasel Stop

Saturday, February 18th, 1956

s1956e4: The High and the Flighty

Saturday, February 25th, 1956

s1956e5: Broom-Stick Bunny

Witch Hazel's claim to be the ugliest witch of all is threatened by a Halloween witch who turns out to be Bugs trick-or-treating.

Saturday, March 10th, 1956

s1956e6: Rocket Squad

Even in a future of rocket ships, videophones, all-knowing computers, and skyscrapers towering into space, there is need for law and order. In this futuristic parody of "Dragnet", Daffy Duck and Porky Pig are police officers Monday and Tuesday, patrolling the skies in their astro-car and pursuing a criminal named George "Mother" Machre.

Saturday, March 24th, 1956

s1956e7: Tweet and Sour

Saturday, March 31st, 1956

s1956e8: Heaven Scent

On the French Riviera, a female cat is frightened by sudden outbursts of barking by every dog around her. So, to scare them away, she paints her back with a white stripe like that of a skunk. The dogs, on seeing her stripe, run away and hide in fright. But she doesn't receive the peace she'd expected, because Pepe Le Pew, the amorous French skunk, sees her, thinks she's a girl skunk, and tries to make love to her.

Saturday, April 14th, 1956

s1956e9: Mixed Master

Saturday, April 28th, 1956

s1956e10: Rabbitson Crusoe

Saturday, May 5th, 1956

s1956e11: Gee Whiz-z-z-z-z-z-z

Wile E. Coyote unsuccessfully chases the Road Runner using such contrivances as a rifle, a steel plate, a dynamite stick on an extending metal pulley, a painting of a collapsed bridge (which the Coyote falls into while Road Runner passes right through), and a jet motor

Saturday, May 19th, 1956

s1956e12: Tree Cornered Tweety

Tweety plays police detective in this Dragnet spoof. In a harrowing mountain chase scene, the brave birdie glides to safety atop snowshoes fashioned from two teaspoons.

Saturday, June 2nd, 1956

s1956e13: The Unexpected Pest

Sylvester Cat must catch mice or lose his happy home. When he can't find a mouse inside, he searches out of doors and comes upon one meek, little mouse who agrees under duress to be Sylvester's one rodent to catch and rough up again and again in front of his masters. But it isn't long before the mouse realizes Sylvester needs him alive and decides to stop being Sylvester's stooge

Saturday, June 16th, 1956

s1956e14: Napoleon Bunny-Part

Saturday, June 23rd, 1956

s1956e15: Tugboat Granny

Tuesday, July 17th, 1956

s1956e16: Stupor Duck

Daffy Duck is a mild-mannered reporter with a secret identity in this parody of the "Superman" serials. Daffy, however, is his usual inept, overweening self, ramming into buildings and rescuing submarines and trains from a non-existant menace, a villain whose voice he heard on his editor's television program.

Saturday, July 21st, 1956

s1956e17: Barbary-Coast Bunny

Bugs Bunny, on his way to San Fransisco in the Barbary Coast days, discovers a large gold boulder and is swindled out of it by a crook named Nasty Canasta. So, Bugs comes to Canasta's casino in San Francisco and cleans him out of all his loot.

Saturday, August 4th, 1956

s1956e18: Rocket-Bye Baby

A cosmic mix-up results in a Martian baby being delivered to Earth, while an Earth baby is sent to Mars. Joseph Wilbur and his wife try to raise the green-skinned, ingenious Martian tyke as if he were an Earthling. But the kid builds his own spaceship and flies away, and Wilbur must find him and bring him back, or he'll never be able to make an exchange with the Martian parents for his own boy

Saturday, August 18th, 1956

s1956e19: Half-Fare Hare

Saturday, August 25th, 1956

s1956e20: Raw! Raw! Rooster

Foghorn's annoying college buddy, Rhode Island Red, comes for a visit and then won't leave. What's worse, he muscles in on Foggy's harem and reverses most of Foggy's traps and tricks. A football session with an exploding casaba melon backfires when Red returns the pass; the exploding golf balls only explode when Foghorn hits them, and the fist in the camera only pops out when Foggy examines it to figure out what went wrong. But Foghorn finally gets the last laugh with a phony telegram about an inheritance and an exploding bowling ball as a parting gift.

Saturday, September 1st, 1956

s1956e21: Slap-hoppy Mouse

Saturday, September 15th, 1956

s1956e22: A Star is Bored

Daffy Duck must double for Bugs in any slapstick which Warners considers too dangerous for its star Bug Bunny.

Saturday, September 29th, 1956

s1956e23: Deduce, You Say

The cartoon begins with Porky's narration explaining that he and Daffy live on Beeker St. in London. Then, we see the inside of their apartment, where Daffy is deducing (thus, the title gets explained). Following a knock on the door, a mailman falls into their apartment. While Daffy attributes it to curare, the mailman chides him for not fixing the step (at which point Daffy declares that the mailman will get no gratuity). The letter identifies that there is a criminal on the loose named The Shropshire Slasher. So, Daffy and Porky go to a bar. Daffy's attempts to gather clues land darts in his bill. When the Shropshire Slasher finally gets revealed, Daffy repeatedly tries to deal with the guy, but the guy proves much stronger and always injures Daffy; meanwhile, Porky speaks reasonably to the guy and obtains much useful information. Just then, a woman arrives selling flowers. Daffy accuses her of selling them without a license and threatens to arrest her. The Shropshire Slasher moans "Mother!" Before Daffy has time to consider what has happened, the Shropshire Slasher grabs him by the neck and starts shaking him violently, causing all of Daffy's possessions to fall out of his pockets. The Shropshire Slasher and his mother then leave. Porky asks a beat-up looking Daffy how he learned to be like he is. Daffy answers "Elementary, my dear Watkins." Iris out.

Saturday, October 13th, 1956

s1956e24: Yankee Dood It

Elmer Fudd is the progressive King of industrial Elves. He visits an outmoded shoemaker's shop to extol the virtues of mass production capitalism to the shoemaker, whose pet cat, Sylvester, uses the magic word, "Jehosophat" to turn Fudd's elf helper into a mouse and chases him around the shoemaker's shop.

Saturday, October 27th, 1956

s1956e25: Wideo Wabbit

Bugs Bunny is chased by Elmer Fudd throughout a TV studio and its various productions.

Saturday, November 10th, 1956

s1956e26: There They GO-GO-GO!

Wile E. Coyote is so hungry that he forms a chicken out of mud, bakes it, and tries to eat it, causing one of his teeth to fall out. He throws the mud bird away when a real one comes along - the Road Runner, who runs so fast that he literally burns up the road, setting Wile E.'s feet on fire! Wile E. schemes to catch the Road Runner using a rope, a sling-shot, a gun on a spring, a rotating circle of spiked balls, a booby-trapped ladder, and a load of rocks.

Saturday, November 24th, 1956

s1956e27: Two Crows From Tacos

Saturday, December 8th, 1956

s1956e28: The Honey-Mousers

In this spoof of TV's "The Honeymooners", Ralph Crumden and Ned Morton are mouse versions of Jackie Gleason and Art Carney's characters on the TV show. When new human tenants move into the apartment where the Crumden and Morton couples live, Ralph and Ned try to gain access to a banquet of food in the people's refrigerator, which is guarded by an orange cat.

Saturday, December 15th, 1956

s1956e29: To Hare is Human

Wile E. Coyote consults a "Univac Electric Brain (Do It Yourself)" in his efforts to catch Bugs.
Season 1957
Saturday, January 5th, 1957

s1957e1: Three Little Bops

Three hip, Little Pigs are travelling entertainers, moving from straw to wood, to brick nightclubs, playing swinging tunes for high-class, "with it" crowds, but an uncool Big Bad Wolf keeps intruding on their act with with his "corny horn" and uses it to blow their nightclubs down when they throw him out- until they are playing in their brick club and the Wolf tries a more drastic, explosive method for destroying the "House of Bricks".

Saturday, January 12th, 1957

s1957e2: Tweet Zoo

Saturday, January 26th, 1957

s1957e3: Scrambled Aches

Wile E. Coyote uses, among other things, a dehydrated boulder to try to catch the Road Runner. He applies a drop of water to enlarge it from pebble-size to usual boulder dimensions, but it enlarges as Wile E. is lifting it over his head, coming down on top of him.

Saturday, February 9th, 1957

s1957e4: Ali Baba Bunny

Bugs and Daffy are tunnelling their way to a vacation spot (with Bugs doing all the work, naturally), when a wrong turn lands them in a cave in the middle of the desert. Daffy's true nature once again shines through when the cave is discovered to be full of treasure. Daffy's glee quickly turns to terror, however, when Hassan the guard (whose only orders are "chop!") catches him with his hands in the gold.

Saturday, February 23rd, 1957

s1957e5: Go Fly a Kit

A kitten is adopted by a maternal eagle, who teaches the young cat to fly- by using his tail as a spinning propeller. Upon reaching the age to venture into the world on his own, the flying cat uses his extraordinary ability to save an attractive girl cat from a bulldog. These two cats mate and beget a family of flying felines, all of whom fly south with their father each winter and return north in the spring to rejoin their mother.

Saturday, April 13th, 1957

s1957e6: Bedevilled Rabbit

Saturday, April 20th, 1957

s1957e7: Boyhood Daze

Young Ralph Phillips is scolded for breaking a window and sent to his room, where he lets his imagination run riot and fantasizes he is in prison, next that he is in Africa, and then that he is a space ace pilot who single-handedly thwarts a Martian invasion.

Saturday, May 4th, 1957

s1957e8: Cheese It, the Cat!

Saturday, May 11th, 1957

s1957e9: Fox Terror

Thursday, May 16th, 1957

s1957e10: Tweety and the Beanstalk

Jack's mother throws Jack's magic beans outside under Sylvester Cat's sleeping box, and the cat is whisked to the world above, where he finds a huge Tweety Bird in the castle of the legendary Giant. When he tries to snag Tweety, Sylvester is chased by the Giant down the beanstalk.

Saturday, May 25th, 1957

s1957e11: Piker's Peak

Saturday, June 8th, 1957

s1957e12: Steal Wool

Ralph Wolf tries to forcibly remove Sam Sheepdog in order to gain access to a flock of sheep. Without success, he uses a lasso, cannon, a string of firecrackers, and a giant rubber band.

Saturday, June 22nd, 1957

s1957e13: Boston Quackie

Daffy and Porky trail a criminal through Paris. The man gives Daffy the slip, but his friend's dog catches the man.

Saturday, July 6th, 1957

s1957e14: What's Opera, Doc?

Bugs is in drag as the Valkyrie Brunhilde who sits on an overweight horse. "She" is pursued by Elmer playing the demigod "Siegfried".

Saturday, July 20th, 1957

s1957e15: Tabasco Road

Speedy Gonzales, the fastest mouse in all Mexico, runs to the rescue of his two drunken rodent friends, Pablo and Fernando, who keep wandering into the hungry clutches of an alley cat.

Saturday, August 10th, 1957

s1957e16: Birds Anonymous

In this spoof of Alcoholics Anonymous, pussy cats are cast as bird-eating addicts and go through the 12-step process to deal with their addiction.

Saturday, August 17th, 1957

s1957e17: Ducking the Devil

The Tasmanian Devil escapes from the City Zoo. The reward for his capture is 5000 dollars, which is enough incentive for Daffy Duck to overcome his frantic cowardice and musically lull the Devil into peacefully walking back with him to the City Zoo.

Saturday, August 31st, 1957

s1957e18: Bugsy and Mugsy

Wednesday, September 4th, 1957

s1957e19: Zoom and Bored

Wile E. Coyote uses a bottle full of bees, a brick wall, a boulder in a catapult, and a harpoon gun in his usual unsuccessful attempts to catch the Road Runner.

Saturday, September 28th, 1957

s1957e20: Greedy for Tweety

Saturday, October 12th, 1957

s1957e21: Touche and Go

Saturday, November 2nd, 1957

s1957e22: Show Biz Bugs

Bugs and Daffy are vaudevillians competing for praise from the audience. They love Bugs no matter what; just the opposite for Daffy.

Sunday, November 10th, 1957

s1957e23: Mouse-taken Identity

Saturday, November 30th, 1957

s1957e24: Gonzales' Tamales

Male Mexican mice are jealous of Speedy Gonzales for taking their girl-friends. So, they set Sylvester Cat after Speedy by issuing a challenge to Sylvester in Speedy's name

Saturday, December 14th, 1957

s1957e25: Rabbit Romeo

Elmer Fudd's Uncle Judd gives him a huge, lovesick Slobovian rabbit who falls for Bugs Bunny.
Season 1958
Saturday, January 4th, 1958

s1958e1: Don't Axe Me

Saturday, January 18th, 1958

s1958e2: Tortilla Flaps

A hungry crow intrudes on a party honoring Speedy Gonzales, Mexico's fastest mouse, and tries to catch and eat some of Speedy's friends. Speedy leads the crow on a frustrating and violent chase that demoralizes the crow into surrendering and joining in Speedy's party, as the center of a dart board, and the target of a ball-throw.

Saturday, February 1st, 1958

s1958e3: Hare-Less Wolf

Saturday, February 22nd, 1958

s1958e4: A Pizza Tweety Pie

Saturday, March 8th, 1958

s1958e5: Robin Hood Daffy

Daffy play Robin Hood who is so intent that he is the real McCoy to Friar Tuck (Porky) that he ends up convincing everyone, including himself, that he is not.

Saturday, March 29th, 1958

s1958e6: Hare-way to the Stars

Saturday, April 12th, 1958

s1958e7: Whoa, Be-Gone!

Wile E. Coyote's plans for catching the Road Runner involve a giant elastic spring, a gun and trampoline, TNT sticks in a barrel, and tornado seeds. The last of these schemes results in the Coyote being swept up by a twister and carried into a mine field

Saturday, April 26th, 1958

s1958e8: A Waggily Tale

Saturday, May 10th, 1958

s1958e9: Feather Bluster

Saturday, May 31st, 1958

s1958e10: Now, Hare This

Saturday, June 28th, 1958

s1958e11: To Itch His Own

Saturday, July 26th, 1958

s1958e12: Dog Tales

Saturday, August 23rd, 1958

s1958e13: Knighty Knight Bugs

Court jester Bugs races against the Black Knight (Yosemite Sam) and his sneezing dragon in pursuit of the Singing Sword.

Saturday, September 6th, 1958

s1958e14: Weasel While you Work

Saturday, September 27th, 1958

s1958e15: A Bird in a Bonnet

Saturday, October 11th, 1958

s1958e16: Hook, Line, and Stinker

Wile E. Coyote hopes to catch the Road Runner using a mallet, a cooking pan, a TNT stick, a balloon, and a piano dropped from a precipice. The last of these results in Wile E. falling to the road below along with the piano and ending up with 88 teeth.

Saturday, November 1st, 1958

s1958e17: Pre-Hysterical Hare

Saturday, November 15th, 1958

s1958e18: Gopher Broke

Saturday, December 6th, 1958

s1958e19: Hip Hip- Hurry!

Wile E. Coyote is once again after the Road Runner, this time resorting to hand grenades, dynamite, falling rocks and a speed potion (which contains vitamins R, P and M).

Saturday, December 20th, 1958

s1958e20: Cat Feud

Bulldog Marc Anthony is a guard at a construction site. He finds a kitten, Pussyfoot, to whom he affectionately gives a wiener for lunch. A hungry, grown cat sees the wiener and tries to take it from Pussyfoot. So, in defense of his kitten friend, Marc Anthony fights the cat on the steal beams of the partly constructed skeleton of a building.
Season 1959
Saturday, January 10th, 1959

s1959e1: Baton Bunny

Bugs is getting ready to conduct an orchestra fancily. When he finishes getting ready, he starts to conduct. However, a fly comes around and lands on his nose while he is conducting. When it flies off, Bugs gets aggravated and tries to kill the fly. Before he does, he bows to the crowd. But there is no crowd except for the fly, who is clapping. Bugs bows to the fly and the episode ends.

Saturday, January 24th, 1959

s1959e2: Mouse-Placed Kitten

An amusing story of a pair of mice who find an infant kitten at their doorstep. Dropped in a sack out of a car, a kitten rolls down a hill to arrive at the door of Clyde and Matilda Mouse. Matilda thinks that the abandoned kitten is heaven-sent, and she wants to adopt him. Clyde reluctantly agrees. They attempt to raise the kitten as their own, but the huge feline is too big for them to handle. They take him to the doorstep of a nearby farmhouse, where he's adopted and raised to become a "mouser" by his owner. A year goes by. "Ma" and "Pa" mouse visit their grown-up cat, who welcomes them into the home, but who must pretend to be catching them in front of his mistress. Some funny episodes ensue as the cat tries to shield his "folks" from harm in the house!

Saturday, February 14th, 1959

s1959e3: China Jones

Daffy is an Irish detective in Hong Kong looking for Limey Louie. Daffy mistakes Porky for Chinese detective Charlie Chung. Daffy comes across the Dragon Lady, who, true to her name, breathes fire on him. They come across Limey Louie, who tries to kill Daffy by dropping him in an alligator pit. Daffy implores Porky to arrest Louie, but Porky turns out to be Daffy's laundryman, who has been following Daffy to discuss "small matter of large bill."

Saturday, February 28th, 1959

s1959e4: Hare-abian Nights

Saturday, March 21st, 1959

s1959e5: Trick or Tweet

Sylvester and Sam fight over who gets to take advantage of Tweety's discovered nest.

Saturday, April 4th, 1959

s1959e6: The Mouse That Jack Built

In this spoof of "The Jack Benny Program", a mouse with Jack Benny's personality and poor violin playing ability lives, along with a mouse version of Benny's valet, Rochester, in a hole in a wall of Jack Benny's own home. Jack the rodent takes a mouse version of Mary Livingstone out to dinner, and the two unwittingly walk right into the disguised mouth of an orange cat!

Saturday, April 18th, 1959

s1959e7: Apes of Wrath

The drunken stork loses his baby ape for Mr. and Mrs. Elvis Ape on a jungle island. So, he knocks out Bugs Bunny and delivers him instead.

Saturday, May 9th, 1959

s1959e8: Hot Rod and Reel

Wile E. Coyote's failed efforts to catch the Road Runner involve the use of roller skates, a gun in a camera, a trampoline, a dynamite stick on a crossbow, a bogus railroad crossing, and a jet-powered unicycle.

Saturday, May 23rd, 1959

s1959e9: A Mutt in a Rutt

Saturday, June 13th, 1959

s1959e10: Backwoods Bunny

Saturday, June 27th, 1959

s1959e11: Really Scent

In old New Orleans, it's a momentous day in the lives of Pierre and Fifi Cat: their daughters Pierrette and Fabrette are born. But by a "calamity of birth," one little kitten, Fabrette, comes into the world with a white stripe down her back. It only matters to Fabrette the following spring. Her sister Pierrette easily attracts an eager boyfriend, but the local tomcats are frightened by her skunk-like stripe. As fate would have it, Fabrette's ship comes in- from France, and containing Pepé Le Pew. The two spot each other; instantly, there are stars in their eyes. Their passionate embrace is disturbed only by her sad discovery that one whiff of her lover is enough to make her pass out. She tries to combat Pepé's pungency by holding her breath (turning all sorts of colors). Pepé mistakes her red face for blushing and sprays himself with perfume. Deciding to look up "what thees pew means" every time he appears, Pepé finds out how offensive his stench is. He declares, "For her, I will make myself dainty," and heads into Henri's Deodorizing Service just as Fabrette, about to commit suicide, realizes, "If you can't lick them...," and dashes into Pierre's Limburger Cheese Co. The last scene has the foul-smelling female chasing after the now-sanitary Pepé.

Saturday, July 4th, 1959

s1959e12: Mexicali Shmoes

A pair of not-too-bright Mexican cats, one shorter-tempered than the other, decide to chase Speedy Gonzales, the fastest mouse in all Mexico. And when their schemes - involving use of guitars, a fishing rod, dynamite, and land mines - all backfire, they decide to try catching Slowpoke Rodriguez, Mexico's slowest mouse. But the short-tempered cat learns too late that Slowpoke packs a gun.

Saturday, July 18th, 1959

s1959e13: Tweet and Lovely

Sylvester's Tweety-catching contraptions go haywire. He uses electronic tricks in an effort to gain access to Tweety's nest.

Saturday, August 1st, 1959

s1959e14: Wild and Woolly Hare

Saturday, August 15th, 1959

s1959e15: Cat's Paw

Sylvester goes bird stalking in the mountains with his son Junior. A dwarf eagle proves too much for Sylvester, beating him to a pulp. "How can I ever face the fellows in Troop 12?" laments Junior. Ashamed for his father, Junior puts a paper bag over his head and walks away!

Saturday, August 29th, 1959

s1959e16: Here Today, Gone Tamale

Sylvester Cat won't allow starving Mexican mice access to a cache of cheeses on a ship and prompts a challenge by Speedy Gonzales, the fastest mouse in Mexico. Speedy makes several raids on the ship's stores by outsmarting Sylvester again and again.

Saturday, September 5th, 1959

s1959e17: Bonanza Bunny

Saturday, September 26th, 1959

s1959e18: A Broken Leghorn

On Old MacDonald's farm, an egg hatches in slow-witted hen Miss Prissy's nest, and out of the shell comes a baby rooster. Fearing he will be replaced by the kid rooster and sent to be slaughtered, Foghorn Leghorn plots to do away with the little tyke.

Saturday, October 10th, 1959

s1959e19: Wild About Hurry

CAPTIONS: Coyote - HardHeadipus Road Runner - BatOutAHelius - definately one of the more creative names given to Road Runner OFFICIAL ACME PRODUCTS: -One Acme Giant Acme Rubberband - "Fantastically Elastic" -Acme Shopping Center Invoice: =5 Miles of Railroad Track =1 Rocket Sled =8000 Railroad Ties =24,000,000 Spikes =90,000,000 Feet of Lumber =64,000,000,000 something, but cut off by TV screen -Acme Bird Seed -Acme Iron Pellets -Acme Indestructo Steel Ball - this item consumes almost half of the entire episode with coyote's adventures inside this steel ball. ENDING: Road Runner sign - "Here We Go Again"

Saturday, October 31st, 1959

s1959e20: A Witch's Tangled Hare

Saturday, November 14th, 1959

s1959e21: Unnatural History

In the tradition of the Tex Avery blackout and sight gags cartoon documentaries comes this unnatural look at the animal kingdom and its interaction with the ever-changing world. There are gags about such animals as monkeys, elephants, ants, birds, dogs and cats, and many more funny short gags. A beaver "damns" a troublesome river, a groundhog uses a laboratory to tell the weather for spring, a dog scolds his neglectful master, and other gags abound!

Saturday, December 5th, 1959

s1959e22: Tweet Dreams

Sylvester has gone neurotic after years of myopic fixation on the "little yellow bird." Tired of chasing the canary, he goes to a psychiatrist to get the whole story off his chest and rid himself of his Tweety Bird complex. His father, he tells the note-taking shrink, never taught him how to catch mice like all the other cats, so he "was forced to find sustenance by other means."

Saturday, December 19th, 1959

s1959e23: People are Bunny

Daffy Duck manages to get Bugs into a TV studio in order to win the thousand dollar bounty.
Season 1960
Tuesday, January 19th, 1960

s1960e1: The Fastest With the Mostest

Wile E. Coyote tries to drop a rocket bomb on the Road Runner from a balloon but inflates himself instead, ascends skyward, then falls along with the bomb. He tries painstakingly to deactivate the bomb before it explodes - and fails. His attempt to trap the Road Runner on the edge of a cliff results in the cliff collapsing under his feet, sending him to the ground to be hit by his own knife and fork and then fall into a waterfall leading to a maze of pipes.

Saturday, January 23rd, 1960

s1960e2: West of the Pesos

Sylvester Cat is a guard at a Mexican experimental laboratory where mice are confined for research. The families of the captured mice place a call to Speedy Gonzales, the fastest mouse in Mexico, to help them rescue their compadres. Speedy comes and engages in the usual battle of wits and feet with Sylvester.

Wednesday, February 3rd, 1960

s1960e3: Horse Hare

Saturday, February 27th, 1960

s1960e4: Wild Wild World

Television host Cave Darroway introduces a recently unearthed Cro-Magnon man.

Tuesday, March 15th, 1960

s1960e5: Goldimouse and the Three Cats

In this parody of "Goldilocks", Sylvester and Junior try to catch "Goldimouse", who came from the forest into their house to sample their porridge.

Saturday, April 2nd, 1960

s1960e6: Person to Bunny

In his Hollywood home Bugs is being interviewed by the Edward R. Murrow TV show "People to People" when Daffy and Elmer show up.

Saturday, April 23rd, 1960

s1960e7: Who Scent You?

Saturday, May 14th, 1960

s1960e8: Hyde and Go Tweet

Saturday, June 4th, 1960

s1960e9: Rabbit's Feat

Wile E. is stalking Bugs this time, but with no more success than he has against the roadrunner.

Saturday, June 25th, 1960

s1960e10: Crockett-Doodle-Do

Saturday, July 16th, 1960

s1960e11: Mouse and Garden

Sylvester Cat and his orange feline friend, Sam, are rummaging through trash cans for food in the evening on a waterfront when they spot a mouse. They agree to share the little rodent for breakfast the next morning, while during the night each tries to snag the mouse for himself.

Saturday, July 30th, 1960

s1960e12: Ready, Woolen and Able

A hungry Ralph Wolf wants to swipe and eat some of the sheep in Sam Sheepdog's flock. Not only does Sam foil all of Ralph's schemes, but he turns up everywhere Ralph goes, even on a nearby beach and inside a whale's mouth! Ralph goes bonkers and has to be driven away in a straight jacket.

Saturday, August 20th, 1960

s1960e13: Mice Follies

Saturday, September 3rd, 1960

s1960e14: From Hare to Heir

Saturday, September 24th, 1960

s1960e15: The Dixie Fryer

Saturday, October 8th, 1960

s1960e16: Hopalong Casualty

Wile E. Coyote tries to catch the Road Runner using a dynamite stick on a fishing pole, a Christmas present wrapping machine, and ACME Earthquake pills, which the Coyote discovers don't affect Road Runners, but only after he himself has angrily downed a whole bottle of the pills! The Coyote quakes and shivers away boulders and whole mountains before the pills wear off.

Saturday, October 29th, 1960

s1960e17: Trip for Tat

Saturday, November 12th, 1960

s1960e18: Dog Gone People

Saturday, December 3rd, 1960

s1960e19: High Note

Saturday, December 17th, 1960

s1960e20: Lighter Than Hare
Season 1961
Saturday, January 7th, 1961

s1961e1: Cannery Woe

Speedy Gonzales is summoned to help supply cheese for a Mexican mouse festival, and he makes repeated raids on a cheese store guarded by Sylvester Cat, whose attempts to stop Speedy become extreme.

Saturday, January 21st, 1961

s1961e2: Zip 'n Snort

Wile E. Coyote tries to catch the Road Runner using a sling shot, a grenade in a toy airplane whose propeller detaches and leaves the plane behind, a cannon on a cliff ledge that gives way, and axle grease on his feet that sends him into the path of a train driven by the Road Runner.

Saturday, February 11th, 1961

s1961e3: Hoppy Daze

Saturday, February 25th, 1961

s1961e4: The Mouse On 57th Street

Saturday, March 18th, 1961

s1961e5: Strangled Eggs

Saturday, April 1st, 1961

s1961e6: Birds of a Father

Saturday, April 22nd, 1961

s1961e7: D'fightin' Ones

Saturday, May 20th, 1961

s1961e8: The Abominable Snow Rabbit

While on vacation, Bugs and Daffy take a wrong turn and get lost in the Himalayas. There they encounter the Abominable Snow Man, who happens to be looking for a pet, promising that he will "love him and hug him and call him George." Neither Bugs nor Daffy are too eager to become the object of his affection.

Tuesday, June 20th, 1961

s1961e9: Lickety-Splat

Wile E. Coyote chases the Road Runner with roller skis, a bow, a rifle, a boomerang, an anvil, and several exploding darts let loose from a balloon. The darts keep descending on the Coyote and exploding at inopportune times.

Saturday, June 24th, 1961

s1961e10: A Scent of the Matterhorn

Saturday, July 15th, 1961

s1961e11: Rebel Without Claws

Saturday, July 29th, 1961

s1961e12: Compressed Hare

Bugs battles Wile E. Coyote. A ten trillion volt electric magnet draws everything imaginable.

Saturday, August 19th, 1961

s1961e13: The Pied Piper of Guadalupe

Sylvester plays Mexican music on his flute in an attempt to catch all the mice. They can't resist the music so they come dancing out of their mouse hole, one at a time. Speedy is the only one who resists. Later in the cartoon Slowpoke Rodriguez comes to visit. He is hungry but is too slow to get food out of the kitchen without getting caught by Sylvester. Speedy goes for him but gets stuck in a glue trap set up by Sylvester. Lucky for him he had a bottle of tobasco sauce in his hand and when Sylvester lifts him up to eat him, the tobasco sauce poors into his mouth. The "heat" sends him through the roof and he gets badly injured and has a cast on his leg. At the end Speedy asks him if he wants his musical instrument back. He says no and Speedy says "well, ok". Then he starts playing the same music, forcing Sylvester to dance and hurt his already casted leg even more.

Saturday, September 2nd, 1961

s1961e14: Prince Varmint

Saturday, September 23rd, 1961

s1961e15: Daffy's Inn Trouble

Daffy Duck vies with Porky Pig in the Western frontier hotel business. Porky has more success, attracting hordes of customers with a live-action saloon party. So, Daffy decides to "undermine" Porky's good fortune by planting a bomb beneath Porky's inn.

Saturday, October 21st, 1961

s1961e16: What's My Lion?

Saturday, November 11th, 1961

s1961e17: Beep Prepared

Wile E. Coyote tries and fails to catch the Road Runner using his foot extended to trip, an arrow, a hole in the road, a winged-rocket outfit, two electronically activated machine guns, and a super magnet.

Saturday, December 2nd, 1961

s1961e18: The Last Hungry Cat

Sylvester Cat slips when making a grab for Tweety Bird in Granny's flat, and falls dazed to the floor as one of Tweety's feathers lands in his mouth. Tweety runs off. Sylvester comes to and finds the feather lodged between his lips. He thinks he has swallowed and killed Tweety and suffers terrible remorse as an Alfred Hitchcock-like voice-over chides him for his "crime". Sylvester cracks, runs into the streets confessing, and returns to Granny's place, where he finds he didn't eat Tweety after all.

Saturday, December 30th, 1961

s1961e19: Nelly's Folly
Season 1962
Saturday, January 20th, 1962

s1962e1: Wet Hare

Saturday, February 10th, 1962

s1962e2: A Sheep in the Deep

Ralph Wolf and Sam Sheepdog punch into work, with Sam guarding a flock of sheep against Ralph's attempts to snatch some mutton for dinner. Ralph uses a lull-a-bye record to put Sam to sleep and steals one of the sheep, but the lamb unzips itself to reveal someone very unexpected beneath!

Saturday, March 10th, 1962

s1962e3: Fish and Slips

Saturday, March 31st, 1962

s1962e4: Quackodile Tears

Saturday, April 21st, 1962

s1962e5: Crows' Feat

Saturday, May 12th, 1962

s1962e6: Mexican Boarders

Speedy Gonzales' lethargic cousin, Slowpoke Rodriguez, comes to visit Speedy's hacienda, to the delight of Sylvester Cat, who is confident he will be able to catch Slowpoke for dinner.

Saturday, June 2nd, 1962

s1962e7: Adventures of the Road Runner

Watching his archives to catch the famous Road Runner, Wile mention that some situations want to be avoid. Meanwhile, Ralph Philips and his friend watch a Road Runner/Coyote cartoon and his friend discover that Ralph are a bad habit to too dreaming.

Saturday, June 9th, 1962

s1962e8: Bill of Hare

Saturday, June 30th, 1962

s1962e9: Zoom at the Top

Wile E. Coyote tries and fails to catch the Road Runner using a bear trap with a bird seed bait, a jet rocket, an ice-making machine, and a boomerang.

Saturday, July 21st, 1962

s1962e10: The Slick Chick

Saturday, August 18th, 1962

s1962e11: Louvre Come Back to Me

Saturday, September 1st, 1962

s1962e12: Honey's Money

Honey's Money is somewhat of a remake of the 1950 short His Bitter Half. In that earlier short, Daffy married a woman duck for money, but is thrown for a loop when the wife (who in Honey's Money is merely known as The Wealthy Widow) immediately becomes a nag and forces him to spend quality time with a son she didn't previously reveal. The same basic situation appears in Honey's Money, with Yosemite Sam in Daffy's place, a different design for the son,

Saturday, September 22nd, 1962

s1962e13: The Jet Cage

Saturday, October 20th, 1962

s1962e14: Mother was a Rooster

Saturday, November 10th, 1962

s1962e15: Good Noose

Saturday, December 8th, 1962

s1962e16: Shishkabugs

Saturday, December 29th, 1962

s1962e17: Martian Through Georgia

Way out in space, on another world whose population is contented, one of its people decides that travel broadens the mind and relieves boredom. So, he flies to Earth in hope of helping the alien Earthlings improve their lot, only to cause panic and be declared a monster just because he looks different. So, he decides to return home, where, at least, he can find love.
Season 1963
Saturday, January 19th, 1963

s1963e1: I was a Teenage Thumb

Saturday, February 9th, 1963

s1963e2: Devil's Feud Cake

Saturday, March 9th, 1963

s1963e3: Fast Buck Duck

Saturday, April 6th, 1963

s1963e4: The Million Hare

Saturday, April 20th, 1963

s1963e5: Mexican Cat Dance

Saturday, April 27th, 1963

s1963e6: Now Hear This

In this very abstract cartoon, a hard-of-hearing old Britisher finds a red horn and uses it as a megaphone, unaware that it is really a lost horn from the Devil's forehead. The Britisher finds that the horn has the effect of amplifying every sound psychedelically and causing him serious bodily harm

Saturday, May 11th, 1963

s1963e7: Woolen Under Where

Ralph Wolf and Sam Sheepdog are friends, housemates and coworkers who become bitter enemies, but strictly while they're on the clock. A suit of armor, a skin diving outfit, a unicycle and a makeshift tank figure in Ralph's schemes.

Saturday, June 8th, 1963

s1963e8: Hare-breadth Hurry

When Bugs takes Wile E. Coyote's place in a cartoon, the Bugs/Coyote roles and rules become confused.

Saturday, June 29th, 1963

s1963e9: Banty Raids

Thursday, July 18th, 1963

s1963e10: Philbert

This was an unsold television pilot for ABC that ended up in theaters as a theatrical short.

Saturday, August 17th, 1963

s1963e11: Chili Weather

Speedy Gonzales comes to help his starving friends gain access to the wealth of food inside a processing plant guarded by Sylvester Cat.

Saturday, September 7th, 1963

s1963e12: The Unmentionables

Saturday, September 28th, 1963

s1963e13: Aqua Duck

Saturday, October 19th, 1963

s1963e14: Mad as a Mars Hare

Saturday, November 9th, 1963

s1963e15: Claws in the Lease

Saturday, November 30th, 1963

s1963e16: Transylvania 6-5000

After getting lost on his vacation, Bugs ends up in the middle of Transylvania. He decides to get a room for the night in a nearby castle, which of course turns out to be home to a vampire. The bloodsucker is looking to make Bugs his next meal, but the bunny has a few tricks, as well as a few magic words, up his sleeve.

Saturday, December 28th, 1963

s1963e17: To Beep or Not to Beep

Wile E. Coyote hopes to stop and catch the Road Runner using a huge, boulder-throwing catapult. But no matter where Wile E. positions himself, the catapult drops the boulder on him.
Season 1964
Saturday, January 18th, 1964

s1964e1: Dumb Patrol

Saturday, February 8th, 1964

s1964e2: A Message To Gracias

Sylvester Cat has caught and eaten every messenger the Mexican revolutionary mice send to General Gracias. So, Speedy Gonzales is summoned to outwit and outrun Sylvester and reach the General with an important message, which turns out to be a birthday greeting!

Saturday, February 29th, 1964

s1964e3: Bartholomew Versus The Wheel

A little boy tells the story of his dog, Bartholomew. One day, Bartholomew's tail was run over by the wheel of another boy's scooter. Consumed with rage, Bartholomew instantly detested wheels and tires and chased and bit into all wheels he could find, including the wheel of an airplane, which took him to the Sahara desert!

Saturday, March 14th, 1964

s1964e4: Freudy Cat

Saturday, March 28th, 1964

s1964e5: Dr. Devil and Mr. Hare

Saturday, April 25th, 1964

s1964e6: Nuts and Volts

Sylvester Cat turns to automation in hopes it will help him catch the fastest mouse in Mexico, Speedy Gonzales. He builds a robot to chase Speedy around their house, but Speedy outsmarts Sylvester's new mechanical stooge, reducing it to a heap of scrap metal.

Saturday, May 16th, 1964

s1964e7: The Iceman Ducketh

When Daffy hears that the Klondike trading post is paying good money for furs, Bugs' pelt becomes endangered.

Saturday, June 6th, 1964

s1964e8: War and Pieces

Wile E. Coyote tries to catch the Road Runner with a grenade, a bow, a rope, invisible paint, a gun disguised as a peep show, and a rocket that tunnels him through the Earth to arrive in the Orient, where a Japanese Road Runner greets him.

Saturday, June 27th, 1964

s1964e9: Hawaiian Aye Aye

Saturday, July 18th, 1964

s1964e10: False Hare

The Big Bad Wolf and his nephew create a club for rabbits hoping Bugs will join. Bugs signs what ends up being an insurance agreement, and Uncle Big Bad tries to kill him through various innitiations into the club. At the end, Uncle Big Bad blows up a tree which he thinks bugs is in, but instead the tree falls on him. Inside the tree trunk is Foghorn Leghorn.

Saturday, August 1st, 1964

s1964e11: Senorella And The Glass Huarache

In a Mexican restaurant, a man named Jose tells to his friend, Manuel, the story of Senorella, a Mexican version of Cinderella. Senorella's dream of liberation from her slavish existence under the yoke of her wicked "Strap-mother" and "Strap-seesters", comes true after her fairy godmother grants her a night as a ravishing beauty at the fiesta at a bullfighter's father's estate.

Saturday, October 24th, 1964

s1964e12: Pancho's Hideaway

A hot-tempered bandit, Pancho Vanilla, robs a Mexican bank and rushes to his hideout to count the loot. Speedy Gonzales, Mexico's fastest mouse, follows Pancho there, intending to return the money to the bank. He challenges Pancho to a duel and then speeds past him again and again, bringing every cent of the money back to the bank and causing a flustered and enraged Pancho to shoot himself in the feet

Saturday, December 26th, 1964

s1964e13: Road to Andalay
Season 1965
Friday, January 1st, 1965

s1965e1: Zip Zip Hooray!

Wile E. Coyote suspends his chase with the Road Runner to explain to two young boys watching him on TV why he wants to catch the speedy bird.

Saturday, January 2nd, 1965

s1965e2: Roadrunner A Go-Go

Wile E. Coyote uses slow motion photography to record his failures at catching the Road Runner in hopes of detecting where exactly he went wrong and avoiding the same pratfalls in the future.

Saturday, January 16th, 1965

s1965e3: It's Nice to Have a Mouse Around the House

Saturday, January 30th, 1965

s1965e4: Cats and Bruises

Saturday, February 27th, 1965

s1965e5: The Wild Chase

Ever wonder who was the fastest Road Runner or Speedy Gonzales? This cartoon aimed to answer that all-important question between two of Warner Brothers' speediest characters. Of course, the race (set in an American desert) wouldn't be interesting without Wile E. Coyote or Sylvester trying to nab the bird and mouse.

Saturday, March 27th, 1965

s1965e6: Moby Duck

Saturday, April 24th, 1965

s1965e7: Assault and Peppered

Saturday, May 22nd, 1965

s1965e8: Well Worn Daffy

Speedy and a few of his buddies are dying of thirst in the desert. They find a water well, but Daffy and his camel also find that well and they protect the well, not allowing the mice to get any water. At the end, Daffy and his camel have all the water they need, so they try to blow up the well with dynamite. Speedy attaches this dynamite to the camel and it drives Daffy and his camel right out of the desert. Then they come back, dying of thirst, and Speedy gives them water - high powered right out of the hose.

Saturday, June 26th, 1965

s1965e9: Suppressed Duck

Daffy Duck goes hunting grizzly bear in a forest but is not allowed by the Game Commissioner to cross the line separating him from the bears. One particular bear teases Daffy by sticking out its tongue. In response, Daffy fires at the bear, but his bullet is stopped dead at the boundary line. Daffy tries to tunnel over to the bears' side and surfaces inside a volatile explosives barn!

Saturday, July 24th, 1965

s1965e10: Corn on the Cop

Saturday, July 31st, 1965

s1965e11: Rushing Roulette

Wile E. Coyote chases the Road Runner, and his ploys such as glue on the road, a huge magnifying glass, an exploding piano, a cannon disguised as a camera, and an anvil dropped from a helicopter, all backfire on him, as usual.

Saturday, August 21st, 1965

s1965e12: Run, Run Sweet Road Runner

Wile E. Coyote unsuccessfully tries to catch the Road Runner in a bird seed trap with overhead spikes, and then with a lightning rod disguised as a female Road Runner, with Wile E. doing rain dances to start a storm.

Saturday, August 28th, 1965

s1965e13: Tease for Two

Saturday, September 18th, 1965

s1965e14: Tired and Feathered

Wile E. Coyote's latest misbegotten Road Runner-catching schemes include a propeller-powered backpack, a stone log let loose down a hill, and a bogus bird sanctuary containing a phone booth with a TNT stick disguised as the phone receiver. As usual, Wile E. ends up taking the explosion.

Saturday, October 9th, 1965

s1965e15: Boulder Wham!

The Coyote tries, with no success, to find a way across a gorge to reach the Road Runner on the other side.

Saturday, October 23rd, 1965

s1965e16: Chili Corn Corny

Saturday, October 30th, 1965

s1965e17: Just Plane Beep

Wile E. Coyote orders an Acme war surplus kit. What he gets is a kit to build an airplane. He uses his trustworthy instruction manual to build and fly the plane. Of course he manages to destroy it time and again and is forced to use his instruction manual to constantly rebuild the plane. Towards the end of the cartoon, his plane is beat up almost beyond repair. He sets down his instruction manual on a rock and when he walks away, the wind blows his manual away. He comes back, looks all around, then shrugs his shoulders like "oh well" The next scene shows him flying in his repaired plane, well, if you want to call it repaired. That is quite possibly the funniest road runner scene I've ever watched when he is flying that pile of junk.

Saturday, November 13th, 1965

s1965e18: Hairied and Hurried

Wile E. Coyote chases the Road Runner and hopes, without success, to catch his prey using such schemes as a snow-making machine, a bomb dropped from a kite, a parachute dive (into a tornado), dynamite on an extending metal arm, and a karate chop.

Saturday, November 20th, 1965

s1965e19: Go Go Amigo

Saturday, December 11th, 1965

s1965e20: Highway Runnery

Wile E. Coyote chases the Road Runner around an old jalopy that starts up and runs him over, with the Road Runner at the wheel. Wile E. plants a bomb in a fake egg shell for the Road Runner to sit on, but instead of exploding under the Road Runner, it hatches a robot that walks over to Wile E. and explodes.

Saturday, December 25th, 1965

s1965e21: Chaser on the Rocks

Wile E. Coyote is both thirsty and hungry in this one. He keeps seeing mirages of oases in the desert as he chases the Road Runner.
Season 1966
Saturday, January 1st, 1966

s1966e1: The Astroduck

Saturday, January 8th, 1966

s1966e2: Shot and Bothered

Wile E. Coyote uses suction cups, a tennis net, TNT sticks on a rope, a skateboard, helium gas, and a bomb in his unsuccessful attempts to catch the Road Runner.

Saturday, January 29th, 1966

s1966e3: Out and Out Rout

Wile E. Coyote chases the Road Runner using a skateboard, a hunting falcon, two doves tied to his feet, a hot rod, a wind sail, and glue stuck on the road. The last scheme ends with himself becoming stuck in the glue and flattened by a steam roller driven by the Road Runner.

Saturday, February 5th, 1966

s1966e4: Mucho Locos

Saturday, February 19th, 1966

s1966e5: The Solid Tin Coyote

Wile E. Coyote uses scrap metal from a dump to build a huge, mechanical likeness of himself, and uses this robot to chase the Road Runner. It ends up as just another pile of scrap.

Saturday, February 26th, 1966

s1966e6: Mexican Mousepiece

Saturday, March 12th, 1966

s1966e7: Clippety Clobbered

Wile E. Coyote uses a chemistry set to try and catch the Road Runner. He mixes chemicals to yield invisible paint, a bouncy outer skin, and a jet-powered spray can, none of which are successful.

Saturday, March 26th, 1966

s1966e8: Daffy Rents

Saturday, April 16th, 1966

s1966e9: A-Haunting We Will Go

Daffy Duck's nephew is convinced he has seen a witch while trick-or-treating at an old house. So, Daffy goes to the house to investigate. Meanwhile, Witch Hazel has decided to take a vacation and uses drugged cheese to turn Speedy Gonzales into her look-alike to mind the house while she's gone. Daffy arrives, meets Speedy in Witch Hazel form, and is invited inside by Speedy for tea

Saturday, May 21st, 1966

s1966e10: Snow Excuse

Speedy is freezing, so he tries to steal some wood from evil Daffy Duck to make a fire.

Tuesday, July 19th, 1966

s1966e11: A Squeak in the Deep

Saturday, August 20th, 1966

s1966e12: Feather Finger

Saturday, September 17th, 1966

s1966e13: Swing Ding Amigo

Saturday, November 5th, 1966

s1966e14: Sugar and Spies

Starts out as a classic chase with Road Runner and Wile E. Coyote pitted against each other until a mysterious black car with a spy drives by while being chased by the cops. The spy drops a suitcase reading "SPY KIT' which lands in front of Wile E., giving him an idea. He comes out dressed as a spy wearing a black trench coat and fedora and trys out a spy gadget: SLEEPING GAS, which he first tests on a cactus, thus putting it to sleep, then makes a cloud of it in front of the Road Runner, as he blows it backto the coyote, who starts to sleepwalk until Road Runner rings an alarm near Wile E. suspended in mid-air, and when he wakes up, he falls to the bottom. Then he tries out a "TIME BOMB Do-it-yourself-kit," and mails it to the Road Runner, but the Road Runner comes by dressed in a postman cap with "INSUFFICENT POSTAGE" stamped on it, then the coyote brings it back into his little cave and explodes at him. Then Wile E. Coyote tries out Spy Putty X-Plosive and attatches it to a rock and

Saturday, December 3rd, 1966

s1966e15: A Taste of Catnip
Season 1967
Saturday, January 21st, 1967

s1967e1: Daffy's Diner

Saturday, April 29th, 1967

s1967e2: Quacker Tracker

Saturday, May 27th, 1967

s1967e3: The Music Mice-Tro

Saturday, June 24th, 1967

s1967e4: The Spy Swatter

Saturday, July 29th, 1967

s1967e5: Speedy Ghost to Town

Daffy Duck notices Speedy Gonzales and his friend Miguel walking, and he follows them to a ghost town, where he sees what claims to be a GOLD nugget and a treasure map that leads to a mine "full of the stuff." Daffy can't resist and he begins to chase them through an old saloon with crazy gags. (1) Speedy and Miguel attach Daffy to a self-playing player's piano and play it, (2) Daffy sets up a fake telephone with dynamite under it and Speedy answers and tells Daffy there's a phone call for him, and Daffy suffers the explosion from his own trap, (3) then Daffy hides in one barrel with Speedy in the other, and, being the fool he is, drops a hand grenade's pin inside Speedy's barrel while he keeps the grenade in his own and it blows up, (4) and Daffy puts his head through a hole on a fence to catch Speedy and his map, but Miguel BONKS a horseshoe on Daffy's head and Daffy gets stuck, and after freeing himself, he crash lands back into the saloon and (5) upon landing, a taxidermy bull head

Saturday, September 23rd, 1967

s1967e6: Rodent to Stardom

While admiring the "footprints of famous stars" in fromt of the Chinese theater in Hollywood, he sees Speedy's footprints and gets angry, scoffing at them. Then a famous director who goes by the name of Harvey Hassenpfeffer drives by in his limo and "finds" Daffy, taking him to his studio, "Colossal Pictures," to film a movie starring him called "Nursery Rhyme Revue." Once there, Daffy discovers that Speedy will be in the picture, and when it's time to film, Daffy witnesses Speedy performing a "The Sky is Falling," and Daffy is called up as Speedy's stuntman stand-in, so when Daffy performs a fancier "Sky is Falling" scene, parts of the ceiling come crashing down on him. Then they do a "Rock-a-Bye Baby" scene with Speedy in a cradle on the ground (as he sings the first two lines of the nursery rhyme) and Daffy thinks this is easy, until he's placed into another cradle on a 12-foot tall tree, and he suffers a huge fall with the cradle crashing through the ground (as Hassenpfeffer recite

Saturday, September 30th, 1967

s1967e7: Go Away Stowaway

Saturday, October 14th, 1967

s1967e8: Cool Cat

In the jungle one day, Colonel Rimfire (in his mechanical elephant named Ella) complains there is nothing to shoot today since he is a big game hunter, until Cool Cat the tiger shows up, and Colonel Rimfire decides to try and shoot it. First, Cool Cat plays a little trick on the Colonel (with him ditching Ella) and befriends the mechanical elephant. Then, Rimfire mistakens a REAL elephant for Ella and gets a serious beating from the elephant. Then Cool Cat mistakens a hand grenade for some tropical jungle fruit and tries to feed it to Ella but tosses it back to Colonel and destroys his teeth. And Colonel Rimfire hides in an old tom-tom that is then played by the tiger, hurting Rimfire's ears. Then, when trying to teach Ella the mechanical elephant self defense, he rolls it toward a rock with Colonel Rimfire on it, where the elephant is unfazed but Colonel is squished. Then Colonel Rimfire gives up and rides away in Ella, which breaks down and when Colonel Rimfire walks off to find a ga

Saturday, November 18th, 1967

s1967e9: Merlin the Magic Mouse

Saturday, December 9th, 1967

s1967e10: Fiesta Fiasco

Speedy Gonzales and his Mexican mice friends are planning and setting up a fiesta and Daffy sees the decorations. The mice play dumb as if they don't see the decor. Then when Daffy leaves, he overhears Speedy continuing planning the party. Angry about this because he didn't get invited, he builds a rain-making machine which produces a little rain cloud, which doesn't listen to Daffy when he tells him what to do (mostly rain on the fiesta) and the cloud rains on Daffy. It even becomes a storm cloud and shoots lightning to give Daffy an electric shock, then turns into a tornado. After using a vacuum, which the cloud escapes from, Daffy gets sucked into the party and lands into the cake. It's revealed that it was a surprise birthday party for Daffy and he starts crying because how he tried to sabotage his own party, complete with the cloud raining on him.
Season 1968
Saturday, January 13th, 1968

s1968e1: Hocus Pocus Powwow

Saturday, February 3rd, 1968

s1968e2: Norman Normal

After a multicolored rock group introduces the cartoon, Norman Normal is asked by a boss to wine and dine a client at a nightclub party, something Normal is uncomfortable with. He talks with his dad about it who rambles on and tells Norman, "don't make waves". At the party, Norman talks with his lampshade-clad friend Leo, disapproves of a joke told by one of the guests suspecting it's about a "minority group" and is ridiculed by the bartender for only having a ginger ale. Norman leaves the party and returns us to the multicolored rock group.

Saturday, February 10th, 1968

s1968e3: Big Game Haunt

Saturday, March 9th, 1968

s1968e4: Skyscraper Caper

Saturday, March 30th, 1968

s1968e5: Hippydrome Tiger

Saturday, May 25th, 1968

s1968e6: Feud with a Dude

Saturday, June 1st, 1968

s1968e7: The Door

Saturday, June 29th, 1968

s1968e8: See Ya Later Gladiator

Saturday, August 24th, 1968

s1968e9: 3 Ring Wing-ding

Saturday, October 12th, 1968

s1968e10: Flying Circus

Saturday, November 23rd, 1968

s1968e11: We Rob Carrot Patches

Bunny and Claude are two gangsters who steal carrots and try to avoid a crazy red-necked Sheriff.

Saturday, November 30th, 1968

s1968e12: Chimp & Zee
Season 1969
Saturday, March 29th, 1969

s1969e1: Fistic Mystic

Saturday, June 7th, 1969

s1969e2: Rabbit Stew And Rabbits Too!

Quick Brown Fox tries to catch speedy fast Rapid Rabbit (who is silent, except for a bicycle horn which he uses). The duo go about some antics similar to those of the Coyote and Road Runner.

Saturday, June 28th, 1969

s1969e3: Shamrock and Roll

Saturday, July 26th, 1969

s1969e4: Bugged by a Bee

Saturday, September 20th, 1969

s1969e5: Injun Trouble

Cool Cat travels through Injun Territory coming across several politically incorrect Native American Indians and their antics.

Tuesday, November 25th, 1969

s1969e6: The Great Carrot-Train Robbery
Season 1972
Saturday, January 1st, 1972

s1972e1: Daffy Duck and Porky Pig Meet the Groovie Goolies

Daffy Duck is in Hollywood producing a movie about King Arthur and his Knights of the Roundtable. The movie is set to star such classic Warner Brothers characters as Daffy himself, Porky Pig, Foghorn Leghorn, Tweety and Sylvester, Petunia Pig, Yosemite Sam, Elmer Fudd, Pepe Le Pew, Charlie Dog, the Road Runner and Wile E. Coyote.
Season 1976
Monday, November 22nd, 1976

s1976e1: Carnival of the Animals

All new animation combined with live action as Bugs Bunny and Daffy Duck accompany musician Michael Tilson Thomas in a performance based upon the music of Camille Saint-Saens and the poetry of Ogden Nash.
Season 1977
Thursday, April 7th, 1977

s1977e1: Bugs Bunny's Easter Funnies

The Easter Bunny is sick, and Granny recruits Bugs to help to deliver the baskets of eggs. A surprise ending reveals the Easter Bunny to be a certain duck. But Bugs and Granny tell us in unison, "We knew it was Daffy all the time!"

Thursday, September 1st, 1977

s1977e2: Bugs Bunny in Space

A compilation of science-fiction classic cartoons mostly featuring Bugs Bunny and Marvin the Martian are hit in this special
Season 1978
Wednesday, February 1st, 1978

s1978e1: A Connecticut Rabbit in King Arthur's Court

After tunneling to Georgia, Bugs was find and wrongly in the middle ages believing was Pitsburgh by a fire-breathing dragon, but he's meet by Sir Elmer of Fudd who mistaken like a dragon. In the castle, Bugs was enchained and Sir Elmer declares how he's catches the dragon (or Bugs). Merlin of Monroe (Yosemite Sam) wish to burn the rabbit by Varlet (Porky Pig). After consciously that the history pass in 1628, he realize he's a Connecticut Rabbit in King Arthur's Court and after sleep the sun, the King Arthur (Daffy Duck) leave free the rabbit and founded a factory point to built armour for sensible creatures

Thursday, October 26th, 1978

s1978e2: Bugs Bunny's Howl-Oween Special

Bugs Bunny celebrate Halloween with Witch Hazel for a trick-or-treat series, but Daffy Duck, Speedy Gonzales, Sylvester, Porky Pig and Tweety came in there party with a bunch of cartoons clips

Wednesday, November 15th, 1978

s1978e3: How Bugs Bunny Won The West

In live-action, actor Devner Pyle tells how Bugs and Daffy pioneered the West
Season 1979
Wednesday, February 14th, 1979

s1979e1: Bugs Bunny's Valentine

Elmer Fudd is a "stupid cupid" who zaps the wabbit with the love bug. But with the advices of Bugs, he's realized that he's need to be loving from the others

Saturday, May 12th, 1979

s1979e2: The Bugs Bunny Mother's Day Special

Bugs has a "run-in" with a pixilated stork in the bridging sequence of this tribute to mothers

Thursday, November 15th, 1979

s1979e3: Bugs Bunny's Thanksgiving Diet

Bugs Bunny is a diet doctor who prescribe a few cartoons of his list

Tuesday, November 27th, 1979

s1979e4: Freeze Frame

Tuesday, November 27th, 1979

s1979e5: Bugs Bunny's Looney Christmas Tales

Bugs Bunny's Looney Christmas Tales is an animated Christmas television special featuring Bugs Bunny and other Looney Tunes characters, in three newly-created cartoon shorts with seasonal themes.

Tuesday, November 27th, 1979

s1979e6: Fright Before Christmas

The Tasmanian Devil escapes from a plane and lands in Santa's suit. After taking off in Santa's sleigh he lands on Bugs' roof where he tries to eat everything in sight including the present Bugs got for him.

Tuesday, November 27th, 1979

s1979e7: Bugs Bunny's Christmas Carol

A retelling of the classic Charles Dickens' "A Christmas Carol" with a Looney Tune twist.
Season 1980
Tuesday, April 1st, 1980

s1980e1: Daffy Duck's Easter Special

The mischievous mallard, Daffy Duck, celebrates Easter in three sketches. In the first, Daffy seeks to outfox Sylvester the Cat for a golden egg laid by Prissy the Hen; the second story finds Daffy attempting to protect a chocolate factory from intruders; in the finale, Daffy attempts to hitchhike north for the winter.

Tuesday, April 1st, 1980

s1980e2: The Chocolate Chase

Daffy guards a chocolate factory from Speedy Gonzales. When Daffy keeps the money that's been raised to buy chocolate Easter bunnies for the children of a Mexican town, Speedy must right the wrong.

Wednesday, May 21st, 1980

s1980e3: Portrait of the Artist As A Young Bunny

Bugs recalls his youth with Elmer.

Wednesday, May 21st, 1980

s1980e4: Spaced -Out- Bunny

Marvin Martian kidnaps Bugs, taking him to Mars to be a plaything for Hugo.

Wednesday, May 21st, 1980

s1980e5: Soup or Sonic

Wednesday, May 21st, 1980

s1980e6: Bugs Bunny's Bustin' Out All Over

Portrait of the As a Young Bunny: After hurting by a tree, Bugs become unconsciously younger, but want chase by a young Elmer Fudd Spaced-Out Bunny: Marvin bring Bugs in a spaceship to a friend for Hugo, the Abominable Snowman Soup or Sonic: Wile E. catch FINALLY the Road Runner at the end

Wednesday, October 15th, 1980

s1980e7: The Bugs Bunny Mystery Special

Porky Pig, appearing as Alfred Hitchcock, "Master of Mystery and Suspense," hosts the compilation of crime cartoons. He introduces us to the show: a whodunit thriller, starring Bugs Bunny... Out one day of a stroll, Bugs stops by the City Bank just as a daring holdup is in progress, comitted by a mysterious Tall Dark Strangler. The strangler makes his getaway, but Bugs is arrested by Special Agent Elmer Fudd and charged with the crime. And so begins a series of mistaken identities that involves Bugs in a mini-crime spree, with the hare nearly dubbed "Public Rabbit Number One", and which pits Bugs against Wile E. Coyote, Tweety and Sylvester, and Fudd

Thursday, November 20th, 1980

s1980e8: Daffy Duck's Thanks-For-Giving Special

Using the "framing device" from The Scarlet Pumpernickel, Daffy Duck urges Warner Brothers mogul J.L. to incorporate Duck Dodgers and the Return of the 24 1/2th Century, His Bitter Half, Robin Hood Daffy and Drip-Along Daffy into a special honoring Daffy.

Monday, December 1st, 1980

s1980e9: Duck Dodgers And The Return Of The 24 ½th Century

Daffy Duck reprises his famous role of Duck Dodgers in another spoof of Saturday afternoon space serials. Assigned to locate the rack-and-pinion molecule needed for yo-yo polish, Dodgers and his assistant, an eager young space cadet (Porky Pig), crash their spaceship into a giant egg-shell, where they find Marvin Martian, who is, as usual, scheming to destroy Earth. Marvin asks Dodgers to visit the boudoir of Gossamer, a giant, hairy monster in sneakers, and the frightened Dodgers flees. Porky uses electronic clippers to literally haircut Gossamer into nothingness, and Dodgers, jealous of his assistant's heroism, repeatedly fires his ray gun at Porky's rear.
Season 1981
Monday, May 4th, 1981

s1981e1: Bugs Bunny: All American Hero

In an expanded of Yankee Doodle Bugs, Bugs relates his own versions of America's glorious past to his nephew Clyde, via cartoons
Season 1982
Monday, January 11th, 1982

s1982e1: Bugs Bunny's Mad World of Television

Bugs is the new head of the QTTV Network and present various cartoons
Season 1986
Tuesday, January 14th, 1986

s1986e1: Bugs Bunny/Looney Tunes 50th Anniversary Special

One-hour special with celebrities (David Bowie, Steve Martin, Kirk Douglas, Cher, George Burns, Bill Murray, Eve Arden, Candice Bergen, Jeff Goldblum, Jeremy Irons, Quincy Jones, Penny Marshall, Mike Nichols, Geraldine Page, Molly Ringwald, Danny Thomas, Billy Dee Williams, and Chuck Yeager) toasting Bugs Bunny and Warner Brothers cartoons. Interviews with Mel Blanc, Friz Freleng, and Chuck Jones. Rare pencil tests and cartoon footage.
Season 1987
Friday, November 20th, 1987

s1987e1: The Duxorcist

Daffy Duck has started his own business, a "paranormalist-at-large" exorcism service. In comes a beautiful duck. Unfortunately, she is possessed by an evil spirit that turns her into a hideous, ugly beast.
Season 1988
Friday, September 23rd, 1988

s1988e1: The Night Of The Living Duck

Daffy dreams that he's a singer (with Mel Torme's voice) and a standup comic (with Mel Blanc's voice) at a bar where famous monster actors hang out.

Friday, October 21st, 1988

s1988e2: Bugs vs. Daffy: Battle of the Music Video Stars

Bugs Bunny is a video disc jockey on the music channel, WABBIT. Daffy Duck is his rival at station KPUT. They introduce various song sequences from old Warner Brothers cartoons, including "Sunrise in Nutsville" by the Wackylanders; "Any Bonds Today" from the war trailer; and the rock music classic, "Gee Whiz Willigans" from The Bugs Bunny Show. Bugs receives higher ratings. Clips from "Porky's Poppa", "Porky's Poor Fish", "Shake Your Powder Puff", "Scrap Happy Daffy", "Have You Got Any Castles?", "Boobs in the Woods", "Fifth Column Mouse", "The Wearing of the Grin", "Tweet, Tweet, Tweety", "Tweety's Circus", "A Scent of the Matterhorn", "Hot Cross Bunny", "Daffy Duck Hunt", "Robot Rabbit", "Yankee Doodle Daffy", "Naughty Neighbors", "Bosko's Picture Show", "Polar Pals", "The Fair-Haired Hare", and others.
Season 1989
Wednesday, February 15th, 1989

s1989e1: Bugs Bunny's Wild World of Sports

From the "Arthur Q. Bryan Pavillon", the sportsman of the year awards is announced. Many clips with Warner Brothers cartoons characters is sportling activities are shown.
Season 1990
Wednesday, May 9th, 1990

s1990e1: Happy Birthday, Bugs!: 50 Looney Years

A special celebration Bugs' 50th Birthday in 1990. Lots of guest stars wish birthday greetings to Bugs. Also, Whoopi Goldberg and Bill Cosby salute Mel Blanc. Also included, "50 years of Bugs Bunny in 3 1/2 Minutes".
Season 1991
Monday, February 11th, 1991

s1991e1: Box Office Bunny

Wednesday, April 17th, 1991

s1991e2: Bugs Bunny's Overtures To Disaster

A show of classical music, which include "What's Opera, Doc?", "The Rabbit of Seville", "Baton Bunny" and Sylvester's "tra-la-la" number from Season 1, Show #14 of The Bugs Bunny Show. New material includes Daffy and Porky's version of the William Tell Overture and audience members Mr. Meek, the Three Bears, and Sam and Granny swatting at the "Baton Bunny" fly.
Season 1992
Saturday, February 1st, 1992

s1992e1: Bugs Bunny's Creature Features

Bugs hosts the show with three new cartoon themed horrors: Invansion of the Bunny Snatchers, The Duxorcist and The Night of the Living Duck

not specified

s1992e2: Invasion of the Bunny Snatchers

Bugs gets up from bed and says, "What a night! I'll never mix radish juice & carrot juice together again." After getting up, Elmer Fudd hunts for Bugs but Bugs escapes him. Then he must escape Daffy Duck, and finally Yosemite Sam.
Season 1994
Wednesday, December 21st, 1994

s1994e1: Chariots of Fur

In his ongoing quest to eat a decent meal just once, Coyote is still hunting down the roadrunner, despite a warning from the surgeon general that it can damage your health. Undeterred, Coyote employs bird seed, giant mouse traps (or traps for giant mice?) and springs in an attempt to catch the tricky bird.
Season 1995
Friday, August 25th, 1995

s1995e1: Carrotblanca

A Looney send-up of Casablanca, with Bugs as Bogart.

Friday, October 6th, 1995

s1995e2: Another Froggy Evening

Michigan J. Frog pops in and out of people's lives through history.
Season 1996
Saturday, June 1st, 1996

s1996e1: Marvin The Martian in the Third Dimension

Marvin Martian and K-9 have captured Daffy Duck (a.k.a. Duck Dodgers).

Friday, August 23rd, 1996

s1996e2: Superior Duck

Daffy Duck with super powers! Daffy Duck as a caped crusader, featuring cameo appearances by nearly all of his Looney Tunes cohorts with a special guest appearance by DC Comics' Superman.
Season 1997
Wednesday, January 1st, 1997

s1997e1: From Hare To Eternity

Yosemite Sam the pirate finds a treasure chest which belongs to Bugs Bunny. Bugs is determined to get it back, and boards Sam's ship- the H.M.S. Friz Freleng- to battle wits with Pirate Sam.

Wednesday, March 26th, 1997

s1997e2: Pullet Surprise

Foghorn Leghorn catches Pete Puma trying to steal a chicken, and convinces Pete he wants all sorts of strange breeds of imaginary chickens such as the Mongolian Disappearing Chicken, and Irish Wrestling Chicken.

Friday, June 13th, 1997

s1997e3: Blooper Bunny

A behind-the-scenes look at the making of "The Bugs Bunny 51st-and-a-Half Anniversary Spectacular," complete with shaky camera and a variety of outtakes from stars Bugs Bunny, Daffy Duck, Elmer Fudd, and Yosemite Sam.

Friday, November 14th, 1997

s1997e4: Father of the Bird

Sylvester meets up with an adorable new character named Cornbread.
Season 2000
Monday, November 6th, 2000

s2000e1: Little Go Beep

Baby Wile E. Coyote is told by his father, Cage E., that he's not to speak until he catches a roadrunner. Wile E. tries several products from Acme Jr., including a jack-in-the-box and a water-rocket-propelled bike. They maintain the fine tradition of Acme quality products.
Season 2003
Saturday, November 1st, 2003

s2003e1: Whizzard of Ow

Wile E. Coyote is chasing the Road Runner (still) and comes across the Acme Book of Magic. With the power to levitate heavy boulders, fly on broomsticks, and transfigure anything to suit his need, it seems like Wile E. finally has a chance at getting his breakfast... but then again, this is Wile E. Coyote we're talking about.

Friday, November 14th, 2003

s2003e2: Museum Scream

When Sylvester hears that a children's museum's prize exhibit is Tweety Pie, he tires to raid the museum in order to have lunch. He doesn't succeed in his mission, due to Tweety's smartness, and the children.
Season 2004
Tuesday, November 2nd, 2004

s2004e1: Daffy Duck for President

Daffy Duck tries to go into the government to make a law stating that Rabbit Season shall be a minimum of 12 months, while Bugs tries to stop him by means of the U.S. constitution.
Season 2005
Tuesday, February 8th, 2005

s2005e1: Attack of the Drones

Duck Dodgers creates a group of robot replicas to destroy a space menace; then he lets the hero robots loose. Bad things happen.

Tuesday, February 8th, 2005

s2005e2: Hare And Loathing In Las Vegas

Bugs can't seem to lose at Sam's casino. Then Sam realizes that Bugs has been cheating- he has rabbit's feet.

Tuesday, February 8th, 2005

s2005e3: Cock-A-Doodle Duel

A genetically engineered superchicken threatens to take over Foghorn Leghorn's roost.

Tuesday, February 8th, 2005

s2005e4: My Generation G...G...Gap

Porky drops his daughter off at a rock concert and then discovers it's inappropriate for a y-y-young lady.
Season 2010
Sunday, December 12th, 2010

s2010e1: Rabid Rider

Wile E. intends to use an ACME Hyper Sonic Transport to catch the Road Runner, but the transport has inherent problems of its own.

Friday, July 30th, 2010

s2010e2: Coyote Falls

At the start, from a high bridge Wile E. Coyote is pouring out his usual Bird Seed lure for the Road Runner below, and intends to use an ACME Bungee Cord he ordered to catch him. On his first two tries, he misses grabbing Road Runner and on his way down a third time (with cutlery in hand), he collides with a gasoline truck and holds on to the tanker for dear life, but only succeeds in taking the gasoline tanker with him, which explodes upon impact. On his next attempt, the Coyote continuously gets hit by oncoming trucks and eventually gets wound up in the bungee cord on the bridge. He is then freed by a passing tow truck, but crashes through the wall above the tunnel and is then hit by another truck. Road Runner then comes up to taunt him, and the Coyote sees yet another truck coming from behind. Wile E. uses the truck to chase after Road Runner, forgetting about the stretching bungee cord and when he lets go to try and grab him, the Coyote is shot back by the bungee cord recoiling and hits yet another truck in the tunnel. The camera changes shots to the back of the truck with the Looney Tunes endline "That's all Folks!" on it and Wile E. recoils one more time, hitting the screen and sliding off, as the Road Runner speeds off through the tunnel.

Friday, September 24th, 2010

s2010e3: Fur of Flying

Using a makeshift copter-helmet, Wile E. intends to catch Road Runner, whilst avoiding heat-seeking missiles.
Season 2011
Friday, November 18th, 2011

s2011e1: I Tawt I Taw a Puddy Tat

A classic game of cat and bird transpires in Granny's apartment as Tweety Bird goes to great lengths to avoid the clutches of his arch-nemesis Sylvester the Cat.
Season 2012
Friday, February 10th, 2012

s2012e1: Daffy's Rhapsody

A relaxing evening at the theater turns into hunting season when Elmer Fudd is surprised by the unexpected appearance of his perpetual and ever-elusive target, Daffy Duck. As Elmer gives chase, Daffy cleverly evades him while regaling the audience with a song that illustrates his plight- how hunters never leave him alone.
Season 1936
Saturday, December 19th, 1936

s1936e32: Porky in the North Woods

Porky runs a game refuge. Despite the abundant signs to the contrary, Jean-Baptiste the trapper sets numerous traps. Porky rescues the animals from the traps. Jean-Baptiste tracks him down and beats him up. The animals come to Porky's rescue.