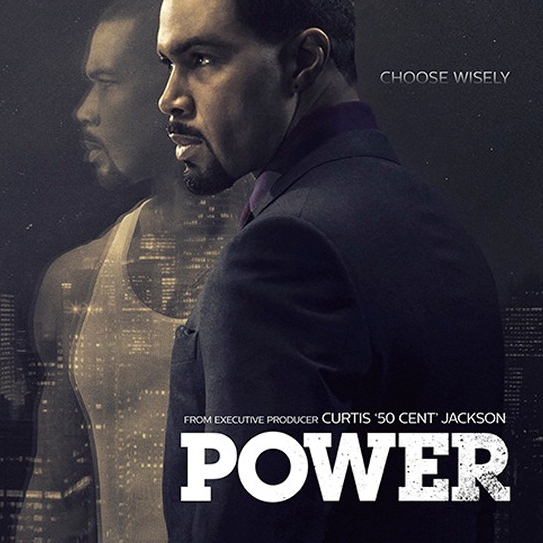 Season 1
Saturday, June 7th, 2014

s1e1: Not Exactly How We Planned

James "Ghost" St. Patrick opens Truth nightclub, hoping its success will allow him to leave his career as a NYC drug kingpin. But an attack on his drug business threatens his plans.

Saturday, June 14th, 2014

s1e2: Whoever He Is

Ghost and Tommy respond to the attacks on their drug business. Ghost's wife Tasha laments his new club career, and Ghost rekindles his relationship with Angela - a US Attorney chasing Ghost's distributor.

Saturday, June 21st, 2014

s1e3: This Is Real

The club's future becomes jeopardized. The rift between Ghost and Tasha over the nightclub widens. Ghost is reminded that pursuing Angela - and a legit life - could endanger his family.

Saturday, June 28th, 2014

s1e4: Who Are You?

Ghost and Tommy gather their network of gang leaders while Angela plans surveillance for the same meeting. The mystery assailant strikes again. Ghost admits to Angela that he's married with children.

Saturday, July 12th, 2014

s1e5: I Gotta Go

Concerned over Ghost's attitude, Tasha interferes with club business. Ghost and Angela pursue their affair. Tommy pursues a club employee.

Saturday, July 19th, 2014

s1e6: Who You With?

Tommy makes peace with Ruiz while Angela wires one of Ruiz's gang members. Ghost forgets Tasha's birthday. Ghost and Angela confront the reality of their affair.

Saturday, July 26th, 2014

s1e7: Loyalty

Tasha sees Angela for the first time. Ghost learns a friend may be behind the hits while Angela races to stop the next attack. Ghost makes a commitment to Angela. The mastermind behind the hits is revealed.

Saturday, August 2nd, 2014

s1e8: Best Laid Plans

Ghost plans a huge party at Truth, hoping to expand out of NYC and the drug world. Ghost makes a big decision in an attempt to achieve his dream of going legit.
Season 2
Saturday, June 6th, 2015

s2e1: Consequences

Ghost recommits himself to the drug business following the failed attempt on his life.

Saturday, June 20th, 2015

s2e3: Like We're Any Other Couple

Ghost brings Angela to Miami, where they indulge in the fantasy of being a couple, but reality brings them back to earth. Back in New York, Tommy and Kanan bond.

Saturday, June 27th, 2015

s2e4: You're the Only Person I Can Trust

Saturday, August 8th, 2015

s2e9: Time's Up

Tommy is pressured to flip on Lobos or go to jail; Ghost tries to do the right thing.