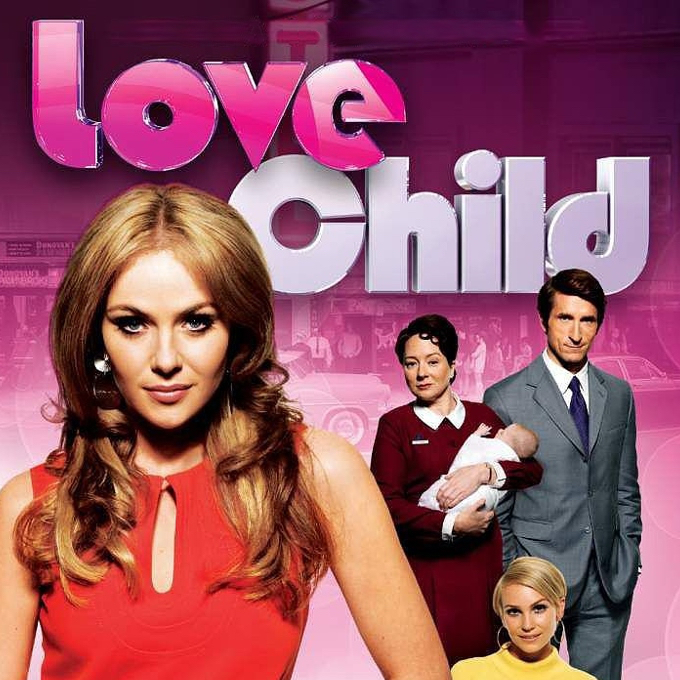 Season 1
Monday, February 17th, 2014

s1e1: Episode 1

Kings Cross, 1969: An ambitious midwife returns from London to uncover a system of forced adoptions at the local hospital. A pregnant country girl, Viv, wakes to find she's been drugged by her parents and sent to a home for unwed mothers.

Monday, February 24th, 2014

s1e2: Episode 2

June 1969. As the world counts down to the first moon landing, Joan flirts with danger at the hospital and makes a powerful enemy. Annie returns home after giving up her baby, but realises her old life is gone forever.

Monday, March 3rd, 2014

s1e3: Episode 3

Joan risks her career to help Annie get her baby back, unaware of the implications for Dr McNaughton. Patricia's mother visits from Melbourne and offers her daughter an early exit from Stanton House.

Monday, March 10th, 2014

s1e4: Episode 4

As Kings Cross is invaded by soldiers on rest and relaxation leave from the Vietnam War, Joan helps Viv track down her brother. After losing her baby, Annie's life spirals out of control until she is rescued by an unlikely guardian angel.

Monday, March 17th, 2014

s1e5: Episode 5

Joan fights the hospital 'boys club' for her right to complete her medical degree. Johnny is arrested after an anti-war protest, while Shirley goes into premature labour. Annie gets the opportunity of a lifetime at a Kings Cross nightclub.

Monday, March 24th, 2014

s1e6: Episode 6

Joan's world is rocked when she uncovers the truth about Annie's baby. Shirley's affair with Johnny is exposed when her husband returns injured from Vietnam. Annie's singing career takes off when she appears on TV show Bandstand.

Monday, March 31st, 2014

s1e7: Episode 7

Joan wrestles with the consequences of telling Annie the truth about her baby. Shirley is left with a seriously ill baby and no money when Johnny goes on the run from the police. Viv uncovers a disturbing secret about Matron.

Monday, April 7th, 2014

s1e8: Episode 8

Joan fears the worst when Annie kidnaps her baby back from the McNaughton family. Johnny makes a shocking sacrifice and Patricia's dreams for the future are shattered when her boyfriend finally visits Stanton House.
Season 2
Tuesday, May 5th, 2015

s2e1: Episode 1

Joan's new career as a doctor is threatened when she helps a pregnant teen. Viv's estranged mother tries to take control of her life. Annie learns a harsh lesson as a single mother in 1970s Kings Cross.

Tuesday, May 12th, 2015

s2e2: Episode 2

Joan is obsessed with finding the father of Gail's baby. Viv finds an unlikely ally in Matron as she suffers through a difficult labour. Shirley receives a surprise telegram from Vietnam.

Tuesday, May 19th, 2015

s2e3: Episode 3

Patricia refuses to sign adoption papers for her unborn baby, with tragic results. Joan gets closer to finding the family of Gail's orphaned baby. Matron's world is rocked when her biological son is released from prison. Martha is swept off her feet by an admirer.

Tuesday, May 26th, 2015

s2e4: Episode 4

Joan finds herself in the middle of a violent custody battle over Gail's baby. Patricia faces a crisis when she travels to Melbourne to marry her Prince Charming. Martha is obsessed with seeing Queen Elizabeth during the 1970 royal tour.

Tuesday, June 2nd, 2015

s2e5: Episode 5

The custody battle over Jim's baby becomes deadly serious. Joan receives a surprising proposal. Annie is deemed an unfit mother when her baby goes missing. Patricia has a life-changing encounter with some hippies.

Tuesday, June 9th, 2015

s2e6: Episode 6

Joan puts the welfare of Jim's baby ahead of her career. Matron makes a deal with the devil in order to save Stanton House from closure. Annie gets closer to Chris, unaware of his history.

Tuesday, June 16th, 2015

s2e7: Episode 7

Martha's reunion with her birth mother turns into a nightmare. Joan and Jim's relationship is blown apart by a secret from her past. Annie is distraught to learn she is pregnant again.

Tuesday, June 23rd, 2015

s2e8: Episode 8

In the season final, Joan makes a terrible choice to save her husband. Matron fights a desperate battle to keep Stanton House open. McNaughton makes a fateful decision that has a drastic impact on Joan and Jim's future.
Season 3
Monday, June 20th, 2016

s3e1: Episode 1

It's 1970 and the times they are a-changing. Joan is devastated to discover an infection has left her almost certainly infertile while delinquent teen Maggie is determined to discover the identity of her birth mother.

Monday, June 27th, 2016

s3e2: Episode 2

Shirley fights to keep her job as Maggie learns the truth of their relationship, Joan uncovers McNaughton's part in Greg Mathieson's death, and Viv loses her twins all over again.

Monday, July 4th, 2016

s3e3: Episode 3

Whilst being blackmailed by McNaughton's estranged wife, Joan rescues Maggie and other abused girls from Tarramar by agreeing to help Matron reopen her 'baby factory', Stanton House.

Monday, July 11th, 2016

s3e4: Episode 4

As Joan struggles to admit her infertility to Jim, Annie faces the death of her father, but not before he encourages her to go to Vietnam as an entertainer.

Monday, July 18th, 2016

s3e5: Episode 5

In Vietnam, Viv finds herself holding her newly orphaned baby nephew. Joan confirms Eva is pregnant as Patty and Jim give in to their lust.

Monday, July 25th, 2016

s3e6: Episode 6

While Viv is forced to leave her orphaned nephew behind in Vietnam, Joan is devastated when Jim does a runner to avoid jail - taking baby James with him.

Monday, July 25th, 2016

s3e7: Episode 7

While Viv is forced to leave her orphaned nephew behind in Vietnam, Joan is devastated when Jim does a runner to avoid jail - taking baby James with him.