update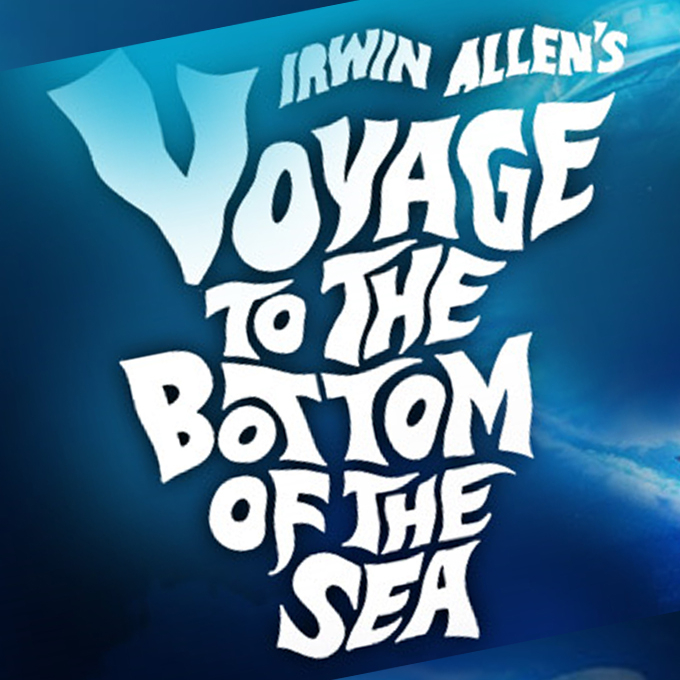 Season 0
not specified

2: Original Unaired Pilot

not specified

3: Aired Pilot (with original 1964 commercials)

not specified

4: ABC Presentation Reel

not specified

5: Season 1 - David Hedison Interviews

not specified

6: Bloopers

not specified

7: Season 2 - David Hedison Interviews

not specified

8: Season 3 - David Hedison Inteviews (1)

not specified

9: Season 3 - David Hedison Inteviews (2)

not specified

10: Eleven Days to Zero (Re-Cut Unaired Pilot)

not specified

11: Season 4 - David Hedison Inteviews

not specified

12: Season 3 - Interview with Richard Basehart Recorded in 1966

Wednesday, July 12th, 1961

0: Original 1961 Movie

The Seaview is an atomic submarine designed by Admiral Harriman Nelson. On its initial launch some politicians are visiting it to see if all the money they poured into it is worth it. It is while they are at sea that they learn that the belt of radiation covering the Earth is on fire. Nelson is asked to attend some kind of international conference to determine what to do. It is while on route that Nelson comes up with a plan which he presents at the conference. Nelson proposes that if an atomic missile is launched from the Seaview at a precise moment, it will cause it to blow up. Another scientist claims that the belt will burn itself out when it reaches a certain temperature. But Nelson says that if they wait for his proposal, they will miss the window of opportunity that he told them of. Nelson leaves, boards the Seaview, and heads off to make his rendezvous with radiation belt. However, Nelson's driven manner, causes friction between him and Captain Crane, whose relationship with him is more paternal. As they push on, some of the crew members don't want to follow the admiral, and if that wasn't enough, there appears to be saboteur on board.

Monday, September 14th, 1964

1: Eleven Days to Zero (Color)

Season 4 Volume 1 of the DVDs features a color version of this episode which whilst filmed in colour was only transmitted in b&w... A gigantic tidal wave will destroy much of the civilized world, but Admiral Harriman Nelson has a plan to stop it -- Seaview will set off a nuclear explosion at precisely the right time and place. Evil forces seek to destroy Nelson before he implements his plan -- in the chaos following the tidal wave, they hope to take over the world! Seaview's original Skipper is killed and it's Lee Crane from the US Navy to the rescue.
Season 1
Monday, September 14th, 1964

1: Eleven Days to Zero

A gigantic tidal wave will destroy much of the civilized world, but Admiral Harriman Nelson has a plan to stop it -- Seaview will set off a nuclear explosion at precisely the right time and place. Evil forces seek to destroy Nelson before he implements his plan -- in the chaos following the tidal wave, they hope to take over the world! Seaview's original Skipper is killed and it's Lee Crane from the US Navy to the rescue.

Monday, September 21st, 1964

2: The City Beneath the Sea

While investigating the disappearance of research ships in the Aegean, the Seaview is damaged by a bomb. Captain Crane goes ashore, and pretends to be a diver for hire. The Captain meets an ex-diver, now a mute due to a tragic accident, who claims to have seen a "city beneath the sea". Crane gets hired by the "bad guy", but his cover is soon blown. He is taken prisoner and nearly loses his life.

Monday, September 28th, 1964

3: The Fear-Makers

After Seaview's sister ship, Polidor, is lost on an experimental deep dive, Seaview continues with the tests. Unknown to the already stressed crew, one of the visiting psychologists aboard is an enemy agent who has released a fear-causing gas into the air system. As Seaview plunges into the depths a dangerous panic starts to spread.

Monday, October 5th, 1964

4: The Mist of Silence

On a rendezvous mission, Crane and several crewmen are drugged into unconsciousness on a deserted yacht. Waking up in a South American prison, the men are taken out to the courtyard, one per hour, and executed. All will die unless Crane breaks his oath and confesses what he cannot. Will Nelson's rescue mission succeed? Will the country in question survive the machinations of the evil man who wants to take over?

Monday, October 12th, 1964

5: The Price of Doom

A husband and wife Antarctic research team is killed by an experiment on plankton gone wild. Seaview arrives to investigate and take plankton samples. Soon the submarine is in danger of succumbing to the horrible, slimy growth. Nelson, Crane and crew face another problem: one of the three scientists on board the sub is an enemy agent.

Monday, October 19th, 1964

6: The Sky is Falling

An alien spaceship lands in the ocean, and Seaview is sent to investigate. Although Seaview is powerless in the vicinity of their ship, the aliens seem friendly, and Nelson manages to open negotiations. The military authorities, however, have other ideas, and Seaview may be in as much danger from human interference as from the aliens.

Monday, October 26th, 1964

7: Turn Back the Clock

A lush, tropical, verdant paradise in the South Pole? Living dinosaurs? Such fanciful ideas must surely be the ravings of a madman. Or perhaps not, as Admiral Nelson soon discovers. The question is, will he and Crane survive their trip to a lost world?

Monday, November 2nd, 1964

8: The Village of Guilt

A sea monster kills three villagers in a Norwegian fjord; however, one man survives. Seaview arrives to investigate. Nelson and Crane are met with hostility from the locals and find the survivor has died. Nelson does his best to make sure the "sea monster" doesn't destroy Seaview.

Monday, November 9th, 1964

9: Hot Line

A Soviet satellite has crashed into the sea and its nuclear reactor must be disarmed before it causes a disaster. Two Soviet scientists come aboard Seaview to carry out the work -- but one of them is an imposter.

Monday, November 16th, 1964

10: Submarine Sunk Here

Damaged by an explosion from an old mine field, Seaview takes a dive to the ocean floor. Listing dangerously, running out of oxygen, having to deal with fire and flood, the crew can do nothing but wait for help. But will help arrive in time?

Monday, November 23rd, 1964

11: The Magnus Beam

A mysterious weapon is destroying American U2s. The Seaview's mission is to find the weapon and destroy it. Captain Crane goes undercover. A night-club performer, who is also a resistance fighter, comes to Crane's aid. The Captain is soon captured and severely beaten. Meanwhile, on Seaview, Major Amadi demands asylum. To prove his sincere intentions, he promises to lead the sub to the powerful magnetic weapon responsible for taking out those U2s. Nelson suspects he wants to lead Seaview to a watery grave.

Monday, November 30th, 1964

12: No Way Out

Nelson and Crane go undercover and risk their lives in order to bring a Communist defector back to the United States. But the man is injured in the attempt, and his lover is left behind. He won't speak to the agent waiting for him on Seaview (actually a double agent) until he is reunited with his Anna. But even Anna is not all she seems.

Monday, December 7th, 1964

13: The Blizzard Makers

In blizzard-wracked Florida, Nelson contacts a meteorologist who may be able to help explain the strange weather conditions. That night, however, the scientist is abducted, and "programmed" to kill Nelson. When his first attempt fails, he comes aboard Seaview when she sails to investigate the source of the problem, and continues his efforts.

Monday, December 14th, 1964

14: The Ghost of Moby Dick

An old friend of Nelson's comes aboard Seaview to continue his research into the giant whale that destroyed his ship, crippling him and killing his son. His real motives, however, have more to do with vengeance than science, and Crane becomes concerned that the Admiral is caught up in his friend's obsession.

Monday, December 21st, 1964

15: Long Live the King

When the King of a small but friendly nation is assassinated, Seaview is assigned to take the young Crown Prince back home to assume his throne. Neither Nelson (who gets turned out of his own cabin) nor Crane are used to handling children. Help arrives in the form of a mysterious flute-playing old man who befriends the boy after he is picked up at sea.

Monday, December 28th, 1964

16: Hail to the Chief

Injured in a fall, the President of the United States is in desperate need of surgery -- and the operation must be kept secret. Naturally, Seaview is chosen as the best place for the operation. An enemy agent, taking the place of the doctor who would have used a radiological device on the President, will attempt to kill the Commander-in-Chief with a deadly ray. Will she be discovered in time to save the President?

Monday, January 4th, 1965

17: The Last Battle

Admiral Nelson is kidnapped from a plane during mid-flight and held on a remote island by Nazis who plan to conquer the world.

Monday, January 11th, 1965

18: Mutiny

After Nelson's experimental submarine is attacked by a giant jellyfish, tension mounts aboard the Seaview as Nelson exhibits signs of a mental breakdown.

Monday, January 18th, 1965

19: Doomsday

When a mass missile launching by a foreign power sets the U.S. on nuclear alert, the Seaview goes into a fail-safe maneuver, but is the launch really what it appears to be, and does this actually mean it's "doomsday?"

Monday, January 25th, 1965

20: The Invaders

An undersea earthquake exhumes hundreds of strange metallic capsules, and a powerful humanoid creature who could destroy mankind is restored to life after millions of years in suspended animation.

Monday, February 1st, 1965

21: The Indestructible Man

After returning from a mission on deep space, a lifelike robot is brought aboard the Seaview, but the crew soon discovers that the robot has been mysteriously reprogrammed to wreak havoc.

Monday, February 8th, 1965

22: The Buccaneer

A mad art connoisseur seizes control of the Seaview and plans to pirate Leonardo da Vinci's Mona Lisa from a French Ship bound for the World's Fair.

Monday, February 15th, 1965

23: The Human Computer

A newly installed super-computer is tested on the Seaview...but the enemy has other plans.

Monday, February 22nd, 1965

24: The Saboteur

Crane is brainwashed by enemy agents, and his new mission is to deactivate certain strategic undersea missiles and to assassinate Admiral Nelson!

Monday, March 1st, 1965

25: Cradle of the Deep

A strange experiment to speed up evolution goes horribly awry, and an enormous protoplasm monster threatens the lives of the entire crew.

Monday, March 8th, 1965

26: The Amphibians

The crew of the Seaview is called to investigate an undersea laboratory where scientists are surgically transforming humans into amphibians.

Monday, March 15th, 1965

27: The Exile

Nelson is stranded aboard a life raft with the ex-premier of a hostile foreign power who carries vital information on a plot to destroy the free world.

Monday, March 22nd, 1965

28: The Creature

The crew is joined by Captain Adams, the sole survivor of an ill-fated missile launch, in search of the mysterious force responsible for the disaster.

Monday, March 29th, 1965

29: The Enemies

Nelson and Crane hear about the destruction of the submarine Angler. When they read the captain's log and hear the tapes made in the control room, Nelson and Crane are puzzled: Captain Williams wen insane and machine-gunned officer Richardson, yet both men were close friends. It seems that after they had left a mysterious island, the men became deadly enemies.

Monday, April 5th, 1965

30: The Secret of the Loch

The Seaview travels to Scotland via a secret, underground conduit to investigate the mystery of the legendary Loch Ness Monster.

Monday, April 12th, 1965

31: The Condemned

Nelson and Crane are dismayed when an egotistical, publicity-seeking scientist is given command of the Seaview to test a new pressure system which will allow the sub to explore uncharted depths.

Monday, April 19th, 1965

32: The Traitor

Nelson's sister is abducted by enemy agents who demand top-secret information as ransom, but will Nelson betray his country to protect the only family he has?
Season 2
Sunday, September 19th, 1965

1: Jonah and the Whale

The Seaview is on a joint mission with Russian scientists to salvage the remains of a Soviet undersea lab. While a scientist is being lowered in the diving bell, a giant whale arrives and rams the bell. The glass is shattered, killing him. Nelson and the remaining Russian scientist, Katya Markova, go on a second dive. The whale reappears, this time swallowing the diving bell whole! Now it's a race against thime as Captain Crane and the crew of the Seaview find the diving bell and get it out before Nelson and Markova run out of oxygen!

Sunday, September 26th, 1965

2: Time Bomb

Nelson is injected with a radioactive material that makes him a walking time bomb. This episode marks the first appearance of the FS-1!

Sunday, October 3rd, 1965

3: ...And Five of Us Are Left

Seaview comes to the rescue of newly discovered WWII survivors living in an underwater cave beneath a rumbling volcano.

Sunday, October 17th, 1965

4: The Cyborg

Cybernetic genius Tabor Ulrich creates a perfect mechanical duplicte of Admiral Nelson. His plot: to make the crew of the Seaview they are fighting World War Three. In doing so, the sub will launch nuclear missles at the China, Russia and the USA. After the holocaust, Ulrich plans to take over and usher in "the age of the cyborg".

Sunday, October 24th, 1965

5: Escape from Venice

Crane is caught up with a circle of spies as he tries to make his way back to Seaview with important missile defense data.

Sunday, October 31st, 1965

6: The Left-Handed Man

Nelson works on finding an assassin before he can kill the new Secretary of State.

Sunday, November 7th, 1965

7: The Deadliest Game

While inspecting undersea bomb shelters with the President, aides attempt a power grab.

Sunday, November 14th, 1965

8: Leviathan

Nelson and crew are invited to a marine scientist's undersea lab for a visit but there is giant sea life in the way.

Sunday, November 21st, 1965

9: The Peacemaker

Defecting scientists create a proton bomb, but are killed by a foriegn power and the bomb is captured. A surviving scientist works at disarming the bomb...with other plans in mind.

Sunday, November 28th, 1965

10: The Silent Saboteurs

Asian powers attempt to interfere with the American Space Program.

Sunday, December 5th, 1965

11: The X Factor

A toy manufacturer is involved with kidnapping and shipping politicians and scientists to foreign powers.

Sunday, December 12th, 1965

12: The Machines Strike Back

A missile defense platform-drone malfunctions and threatens to destroy the East Coast of the US.

Sunday, December 19th, 1965

13: The Monster from Outer Space

A space probe returns to earth and is recovered by Seaview...only to unleash an alien organism aboard.

Sunday, December 26th, 1965

14: Terror on Dinosaur Island

A submerged domed island is forced to the surface by its volcano and exposes a Jurassic-style world.

Sunday, January 2nd, 1966

15: Killers of the Deep

A foreign power is salvaging sunken nuke missiles from the ocean floor to make themselves a superpower.

Sunday, January 9th, 1966

16: Deadly Creature Below!

Seaview rescues two men adrift at sea, only to discover they are escaped prisoners intent on not returning to prison. While they attempt to hijack the sub, an undersea creature surfaces to menace the Seaview.

Sunday, January 16th, 1966

17: The Phantom Strikes

Seaview encounters a sunken WWI sub...with someone still left aboard.

Sunday, January 23rd, 1966

18: The Sky's On Fire

Cruising for days under the ice, Seaview surfaces to find the sky is ablaze thanks to the Van Allen belt catching fire. Nelson races to Washington to confer with fellow scientists and hatches a plan to detonate a nuclear device into the atmosphere and extinguish the fire. Weber, a Fellow scientist, feels they should do nothing and allow the fire to burn out. Nelson disagrees and takes Weber and two others aboard Seaview to decide the course of action as the sub races to the firing point. However, Weber is determined to stop Nelson and is willing to kill to do it!

Sunday, January 30th, 1966

19: Graveyard of Fear

A scientist and his secretary come aboard Seaview when their research vessel is sunk by a giant Portugese Man-Of-War. They want Admiral Nelson to return to the scene, but won't tell him the real reason.

Sunday, February 6th, 1966

20: The Shape of Doom

Dr. Alex Holden is hunting a gigantic whale in which he has injected an experimental growth serum. It turns and destroys his boat, killing his crew. He is rescued by Seaview, which was on en route to plant a nuclear device to blast an undersea channel Holden obsesses over getting his swallowed equipment from the whale when it turns and comes at the sub, swallowing the bomb as it is being lowered! Nelson cannot detonate the bomb, as the president's carrier is in the area. The nearly insane Holden steals Nelson's remote detonating device and threatens to blow up the whale if he's not permitted to get samples of the whale.

Sunday, February 13th, 1966

21: Dead Men's Doubloons

A 16th century pirate seemingly comes back from the grave to threaten Seaview.

Sunday, February 20th, 1966

22: The Death Ship

Things go wrong when Nelson and Crane test out a new automated system for Seaview.

Sunday, February 27th, 1966

23: The Monster's Web

Captain Gantt, an ego-maniacal scientist, is in a nuclear sub testing a powerful new fuel. Due to his bungling, the sub crashes into a giant web and is attacked by a monsterous sea spider. The Seaview investigates and rushes to retrieve the remaining fuel canisters before the enormous underwater pressure collapses the test sub abd detonates the fuel - an explosion which would kill millions!

Sunday, March 6th, 1966

24: The Menfish

With Admiral Nelson away, his old friend Admiral Park takes over Seaview's current mission. Dr. Borgman is conducting experiments, and Park suspects he is up to no good.

Sunday, March 13th, 1966

25: The Mechanical Man

Drs. Paul Ward and Peter Omir have discovered a powerful new element -- Subterranium 116. This element can produce limitless pure energy, but Omir may have another agenda.

Sunday, March 20th, 1966

26: The Return of the Phantom

Captain Krueger returns to compel Nelson to shoot Crane. Once that is done, Krueger takes over Crane's body and searches out a host for Lani, Krueger's dead lover, so the two can be reunited. Can Admiral Nelson save his friend and end the plans of the evil Captain forever?
Season 3
Sunday, September 18th, 1966

1: Monster from the Inferno

Seaview is investigating a thousand-mile wide communication blackout. The source of this is a large alien brain found under the sea. It is broght aboard and takes over visiting scientist, Dr. Lindsay. With his help, and after possessing Captain Crane, the alien vows to take over the Seaview and after that, the Earth.

Sunday, September 25th, 1966

2: Werewolf

Two scientists examining a radioactive volcano are attacked by a wolf. One dies, and the survivor is infected by a virus that causes him to change from man to werewolf and back again. Admiral Nelson is exposed to the virus and the crew must find a vaccine.

Sunday, October 2nd, 1966

3: The Day the World Ended

As Admiral Nelson demonstrates a new tracking device for a visiting U.S. senator, it seems to show that Seaview is the only life left on earth.

Sunday, October 9th, 1966

4: Night of Terror

Captain Crane searches for a lost diving bell containing Admiral Nelson, Chief Sharkey, and Dr. Sprague.

Sunday, October 16th, 1966

5: The Terrible Toys

Seaview is investigating a UFO. Along the way, they pick up a shipwrecked old man -- almost always a bad omen when our gallant crew finds a castaway! The bedraggled fellow has a sack full of strange, frightening toys capable of murder, and of destroying the submarine. Turns out the alien ship needs to melt down Seaview's hull for fuel. Nelson and Crane do their best to foil the aliens' plans before it is too late.

Sunday, October 23rd, 1966

6: Day of Evil

A UFO crashes and an alien assumes the form of Admiral Nelson.

Sunday, October 30th, 1966

7: Deadly Waters

Captain Crane rescues a diver from a wrecked atomic sub. He turns out to be Kowalski's brother, Stan, a Navy diving specialist. When the Seaview needs his help in getting off the ocean floor, Stan is not up to the job.

Sunday, November 6th, 1966

8: Thing From Inner Space

Bainbridge Wells is filming a segment of his "Science On The Move" television series on a small island off the coast of Chile. A sea creature comes ashore and kills his crew. Wells convinces Admiral Nelson to return to the island because he wants to prove that the creature really exists. Crewman Patterson has a special interest in the mission.

Sunday, November 13th, 1966

9: The Death Watch

Admiral Nelson and Captain Crane are involved in a mind-control experiment, with Chief Sharkey caught in the middle.

Sunday, November 20th, 1966

10: Deadly Invasion

Faceless aliens invade Earth and try to take over an underwater atomic base. The leader takes the form of an old, deseased friend of Admiral Nelson in order to convice Nelson they mean no harm. Nelson will have none of it and leads a landing party to the base to stop the aliens, even if the cost includes their own lives.

Sunday, November 27th, 1966

11: The Haunted Submarine

A ghostly ancestor of Admiral Nelson visits him aboard Seaview.

Sunday, December 4th, 1966

12: The Plant Man

Twin scientists - one good, one evil - come aboard Seaview. The evil twin is out to create a radioactive "plant man."

Sunday, December 11th, 1966

13: The Lost Bomb

Seaview and an enemy sub battle to recover a superbomb from the ocean floor.

Sunday, December 18th, 1966

14: The Brand of the Beast

While racing to help a foundering research vessel, the Seaview's nuclear reactor goes critical. Admiral Nelson's right hand is exposed to intense radiation as he fixes the problem, causing a flare-up of the "werewolf" virus that he carries.

Sunday, January 1st, 1967

15: The Creature

The Seaview is called in to help track an artificially created life form, now loose in the Pacific. The creature, which is growing at a fantastic rate, has its own agenda -- starting with a takeover of the crew.

Sunday, January 8th, 1967

16: Death from the Past

As World War II draws to a close, a secret underwater Nazi base is damaged during a sea battle. A Nazi scientist and his aide are accidently put in suspended animation. Thirty-five years later, the crew of the Seaview discovers and revives them. The Nazis attempt to carry out their interrupted mission: destroy the capital cities of the Allies.

Sunday, January 15th, 1967

17: The Heat Monster

Arctic Listening Station XZ-5 receives a message from a voice from space (""laser beeeeeam""). Professor Bergstrom, ignoring the advice of his assistant, activates their beam and brings the alien, living flame, to Earth. Now, this Heat Monster wants the Seaview to detonate a bomb under the polar ice cap. How can the intrepid crew defeat this new menace?

Sunday, January 22nd, 1967

18: The Fossil Men

The crew of a lost submarine returns as rock men to menace the Seaview. A new man, Kowalski's friend Richards, is captured on a diving mission and turned into a Fossil Man. Nelson is then ordered to turn command of the Seaview over to these rock men. Will Nelson comply? Will the crew be dipped into the transformation lava to exist as living rock?

Sunday, January 29th, 1967

19: The Mermaid

As the Seaview conducts a marine census, Captain Crane spots a mermaid. He brings her aboard and falls under her spell. A sea creature follows the mermaid and proceeds to cause big trouble on the sub. The problems are compounded when the Seaview is ordered to disarm a nuclear device that has been planted off the coast of California.

Sunday, February 5th, 1967

20: The Mummy

The Seaview is on a top secret mission to transport a 3,000 year old sarcophagus from New York to a country in the Middle East. The United States hopes that by returning a national treasure, war will be prevented. The inhabitant of the sarcophagus has other ideas, and attempts to prevent the Seaview from reaching her destinaton.

Sunday, February 12th, 1967

21: Shadowman

The Seaview takes on a skeleton crew and is being used to guide a new interstellar space probe. However, Chip Morton is taken over by an alien shadow man which wants to stop the probe.

Sunday, February 19th, 1967

22: No Escape from Death

While searching the deep for an enemy complex, the Seaview is rammed by another sub. The crew rushes to make repairs before the air runs out and a lurking monster swallows a diving party led by Crane.

Sunday, February 26th, 1967

23: Doomsday Island

While Nelson and Sharkey search by air for an uncharted island, Seaview brings aboard a gigantic egg from the bottom of the sea during a routine specimen collection. It later hatches a fully grown, orange creature which kills a background guy and tosses Kowalski around the missle room. Nelson returns and (in a very un-urgent manner) has the crew hunt down this grunting thing as it terrorizes the crew. Later, Crane and Kowalski take the flying sub out to investigate the area, crash landing near the uncharted island. Another orange crature (one that speaks and is the leader) captures them and brings them to creature HQ. The monsters are aliens from Scorpious which are trying to hatch millions of eggs. Can the crew stop this invasion before these amphibian aliens take of the Earth?

Sunday, March 5th, 1967

24: The Wax Men

The Seaview is carrying Atlantanean statues in its missile room as a favor for the State Department. As they wait for Captain Crane to return, a midget clown emerges from one of the crates and begins sending forth his animated waxwork duplicates of the crew. Crane's only hope is to try to revive Admiral Nelson and retake the ship. But, can they?

Sunday, March 12th, 1967

25: Deadly Cloud

A mysterious cloud is enveloping the Earth and causing massive Tsunami and other catastrophic environmental damage. Crane takes the flying sub in to find out the cause and is taken over by an evil alien. Once aboard, this alien tries to stop Nelson before he can destroy the cloud with nuclear weapons.

Sunday, March 19th, 1967

26: Destroy Seaview!

Admiral Nelson has been brainwashed. After getting a vital energy source, he attempts to kill Crane and the visiting Dr. Land in an undersea cave. He then returns to the sub, gasses the crew and sets the reactor to blow. Can Crane recover and return to the Seaview before Nelson can destroy it?
Season 4
Sunday, September 17th, 1967

1: Fires of Death

The Seaview is being buffeted about by underwater explosions due to the eruption of an active volcano. Dr. Turner (Victor Jory) is aboard to stop the eruptions. However, his true mission is to bring up ""elixir stones."" An alchemist, Turner needs the stones to keep him immortal. However, in order to bring up the stones, he needs to stimulate the volcano into full eruption!

Sunday, October 1st, 1967

2: The Deadly Dolls

The Seaview crew is being entertained by puppet cairactures of the Captain and Admiral, compliments of Professor Multiple. Multiple remains on-board when the sub departs, and his dolls soon come to life, replacing their real-life counterparts. Only Nelson and Crane avoid capture and transformation. Multiple boasts that he and the others are all puppets, created by machines from the future that have traveled into the present, and need the Seaview as a new host body. Can Nelson and Crane overcome this fantastic threat?

Sunday, October 8th, 1967

3: Cave of the Dead

"Those who see the Flying Dutchman never, never reach the shore." Investigating the loss of Navy ships, Nelson finds an ancient dagger in a cave on an uncharted island, and falls under a strange curse. Haunted by visions of skeletons and an anachronistic ship, he has trouble convincing the crew of his sanity. Meanwhile, Seaview is sailing in circles, and the visiting Commander Van Wyck seems to have disappeared. Guest star Warren Stevens also appeared in "The Saboteur" and "Deadly Invasion".

Sunday, October 15th, 1967

4: Journey with Fear

Aliens snatch a manned space probe launched from Seaview with Chip Morton aboard, and transport it at the speed of light to their observation post on the rocky, unstable surface of Venus. Checking out the duplicate capsule, Crane suffers the same fate before he even has time to launch. With Chip blinded and a prisoner, and the planet's surface due to undergo catastrophic quakes in a few hours, the odds seem to be against the two men.

Sunday, October 22nd, 1967

5: Sealed Orders

"There's nothing to do here but to keep from disappearing." Lt. Commander Morton Seaview is carrying a new missile, and Nelson has orders to deliver it to its launch site at all costs. Unfortunately, the missile malfunctions, and Nelson can't get into the sealed silo to fix it. Soon, the crew starts to disappear, and bizarre phenomena plague the ones who remain. * This episode features a brief uncredited cameo by Richard Basehart's son, John, as a young crewman in the Missile Room: the Admiral asks him, "What's your name, son?"

Sunday, October 29th, 1967

6: Man of Many Faces

In an attempt to control the planet's tides, Dr. Randolph Mason (a nut if ever there was one -- he is part scientist, part make-up artist!) has invented a powerful electromagnet and established a magnetic field around the moon. The only person who seems to recognize the obvious danger in this silly plan is Harriman Nelson. At first glance, it would appear that Nelson has killed Dr. Randolph. At second glance, it would appear that Captain Crane has betrayed the Admiral. On third glance, the moon is getting closer and closer to Earth, and will soon collide with our beautiful blue orb -- unless the Seaview can save the world. Again. * In this episode, we learn that Chief Sharkey attended Lincoln High in Coney Island, Brooklyn, New York. (There actually is a Lincoln High in Coney Island.) The Chief admits he got an 'A' in only one subject: Home Economics!

Sunday, November 5th, 1967

7: Fatal Cargo

Doctor Blanchard has created a device to control the actions of a white gorilla. Unfortunately, his assistant Leo Brock wants the fame that the inventor of such a device would gain. As a result he uses the device to enrage the gorilla and kill Blanchard. Nelson gets there too late to save Blanchard, but the gorilla is taken on board. Brock sets the gorilla free and he runs amock until both Brock and the gorilla are killed.

Sunday, November 12th, 1967

8: Time Lock

A man from the future sends two androids back in time to kidnap Nelson from Seaview in order to add him to a collection of other famous military figures abducted from various eras of the past. The plot of this episode is virtually identical to the plot of the ""Time Tunnel"" episode entitled ""The Kidnappers"".

Sunday, November 19th, 1967

9: Rescue

Seaview is on the lookout for an enemy sub and its underwater sub-pen. Sonar picks up a contact. The rogue sub fires at Seaview, which is saved only by virtue of her new electronic hull shield. Not so fortunate is Captain Crane, who has just located the sub-pen while on patrol in the FS-1. A powerful laser fires a beam at the Flying Sub, crippling the ship. Running out of air, moving in and out of consciousness, Crane is unable to give the pen's coordinates to Nelson. Thanks to the hard work of some enemy agents aboard, Seaview seems unable to rescue the Captain. Worried about Crane trapped in the Flying Sub, Admiral Nelson is particularly impatient in this episode. He constantly barks at Morton and the Chief. One of the enemy agents, Marco, a crewman we have seen in many other episodes, is never found out, and apparently keeps his job on Seaview!

Sunday, November 26th, 1967

10: Terror

A scientist experimenting with plant life on a remote island has run into trouble. A shore party from Seaview arrives only in time to hear his dying warning that the world will be taken over in eight hours. Nelson brings aboard the only unusual thing he can find -- a red orchid, which proves to be a malign alien (that proceeds to take over his mind and those of the crew).

Sunday, December 3rd, 1967

11: A Time to Die

While on a mission, the Seaview appears to pass through an odd magnetic field. However, a dinosaur and alterations in the star patterns indicate that they have been thrown back in time one million years. Nelson encounters the mysterious Mr. Pem, a man who has learned how to control time, and wants to use the Seaview as a powerful source of energy for his time device. Nelson must try to outwit a man who can simply back up time and alter anything they attempt to do.

Sunday, December 10th, 1967

12: Blow Up

The Seaview is en route to rendezvous with the fleet when Sharkey reports a missle fuel leak. Crane and Morton believe it's worth returing to port to repair, however Nelson knows how to handle it. Taking a small breathing device with him, the Admiral locks himself in the compartment in question to effect repairs. However, he drops a wrench, the circuts blow and Nelson is knocked out. When he comes to, he's gripped by paranoia which worsens with each passing minute. Trusting no one, Nelson loses his grip on reality, arresting Doc, fighting with Sharkey and finally launching a nuclear missle at the fleet!

Sunday, December 17th, 1967

13: Deadly Amphibians

Seaview has been sent to the ocean floor by mysterious pressure impacts. Crane, Sharkey, and Kowalski go out in the Flying Sub to investigate. They, too, are sent to the bottom of the sea. Strange creatures (half men-half fish) present themselves and explain that they intend to take over Seaview (who doesn't?) and eventually the world! Don Matheson starred as Mark Wilson in Land of the Giants.

Sunday, December 31st, 1967

14: The Return of Blackbeard

The ghost of Blackbeard is alive and well, and he wants the Seaview and her crew. The pirate 'drafts' Kowalski, who makes a very convincing and quite blood-thirsty buccaneer. Nelson and Crane have their hands full trying to protect the President of the United States (a guest of a Middle Eastern Shah on a nearby yacht), and regain control of their ship. What will Nelson come up with this time to save the day?

Sunday, January 7th, 1968

15: Terrible Leprechaun

About the plot . . . Um . . . Well . . . Uh . . . Okay, here it is: You see, there are these twin leprechauns, one good, the other icky. The icky one wants all the gold that's buried beneath an underwater defense installation in the Irish Sea. The good leprechaun does his best to stop his evil brother from doing any harm . * Footage of Morton and Kowalski trapped in an underwater cave was borrowed from previous episodes. So what else is new? * Why this episode wasn't broadcast on St. Patrick's day, we'll never know!

Sunday, January 21st, 1968

16: The Lobster Man

A lobster-like alien emerges from a capsule retrieved from the ocean floor. He claims that all he wants is one of Seaview's nuclear rods to power his ship for the homeward journey, but neither Captain Crane nor Admiral Nelson is convinced he can be trusted. Victor Lundin also played the neck-braced Hansjurg in Season 2's "The Menfish".

Sunday, January 28th, 1968

17: Nightmare

Poor Captain Crane. The things he had to go through. This time, he's in the Flying Sub, when he receives a distress call from the Seaview. He comes back to his sub, only to find it abandoned -- again. But wait, there's a force-field on the spiral stairs which knocks Crane out, and there's a stranger aboard who naturally shoots at him. Eventually Crane sees the crew, and he hears the voice of Nelson calling him a traitor. It takes about an hour, and a bullet in the shoulder (fired by guess who?), before Crane discovers aliens are testing the human race. Most of what happens is a nightmare, but missiles are actually fired!

Sunday, February 4th, 1968

18: The Abominable Snowman

"But that's not the goal of a man -- of a scientist!" Admiral Nelson At an experimental station in the Antarctic, the crew discovers a 'tropical paradise' -- but most of the scientists are missing. When two unconscious survivors are brought aboard Seaview, something deadly starts to stalk the corridors. Meanwhile, the temperature outside is still rising .... * The white furry monster costume also appears in at least one Lost in Space episode.

Sunday, February 11th, 1968

19: Secret of the Deep

Naval ships have been disappearing, and Seaview is on a hunt for the undersea installation responsible. They find a sea-lab that is not only well-armed but surrounded by overgrown and ferocious sea-creatures. To complicate matters, the guest expert aboard is a traitor. Various "dangerous denizens" of the deep from earlier episodes reappear here, thanks to re-used footage: there's a whale, and one of those globular-eyed bottom-dwelling monsters seen in such episodes as "Deadly Creature Below".

Sunday, February 18th, 1968

20: Man-Beast

"You had no right -- no right to make that second dive without orders from me!" Nelson to Crane Another scientist with another artificial atmosphere (see Season 1's "The Condemned") that will revolutionize deep-sea diving. When will Admiral Nelson learn! Naturally, Captain Crane is used as a guinea pig for these dangerous experiments. And there are fatal side-effects. * A great Nelson/Crane argument takes place in the Admiral's cabin after the Captain has made his unauthorized second dive. * In this episode it is not Nelson who shoots Crane, but rather, Chip Morton. * Notice the tears of gratitude and relief in Crane's eyes after Nelson gives him the antidote at the very end of the episode. * Crane also shed a tear (from pain) in Season 3's "Day of Evil". Years later, David Hedison would appear in a Fantasy Island episode entitled: "Man-Beast"!

Sunday, February 25th, 1968

21: Savage Jungle

Alien jungle growth is spreading across Italy, and before long -- thanks to a crewman who is really an alien spy -- the vegetation invades Seaview too. The Admiral has built a device that might help, but first he and Crane have to fight their way through the overgrown corridors to prevent the missiles being used to spread the infestation even farther. * Patrick Culliton played various crewmen over Voyage's 4 seasons.

Sunday, March 3rd, 1968

22: Flaming Ice

Seaview is under polar ice, trying to discover the cause of increased flooding around the world. Nelson finds out that Frost Men are in the process of melting the ice cap. The Seaview's reactor is just what they need to finish the job.

Sunday, March 10th, 1968

23: Attack!

Aliens are at it again. They're planning to destroy the Earth. However, one of the aliens claims to be a good guy. Can he be believed? Will mankind survive yet another close encounter with space visitors? * Skip Homeier also appears in "The Amphibians" and "The Day the World Ended" * Kevin Hagen guest-starred in "The Shape of Doom".

Sunday, March 17th, 1968

24: Edge of Doom

"Idiots!!!" Admiral Nelson to himself. There is an imposter on Seaview. Lee Crane is the main suspect. Admiral Nelson takes Morton and Sharkey into his confidence. They must put Crane to the test to find out whether or not he's the man they know. Captain Crane is really put through the ringer in this episode! Admiral Nelson hurts his feelings on purpose, the Captain practically chokes to death from a fire in the Circuitry Room that he gets blamed for, he gets locked in a storage room, and he's driven half out of his mind by the Admiral, Morton and Sharkey. Through it all, Crane maintains his inner belief in himself. But he must have needed a vacation after this mission was over!

Sunday, March 24th, 1968

25: The Death Clock

"... but the Flying Sub's my baby!" Captain Crane to Chief Sharkey Seaview's reactor is running wild -- again. Without taking the time to don protective anti-radiation gear, Captain Crane runs into the Reactor Room to shut down the pile. An explosion renders him unconscious. Although treated in Sickbay with a special anti-radiation device, the Captain does not come out of his coma-like state. Doc can find no explanation. (Apparently, Doc hasn't read the script.) Corpsman Mallory has turned that life-saving device into a time-machine. Mallory is testing his fourth-dimension gadget on Crane before using it to enslave the entire world! A warped and insane Captain Crane from the future shoots and kills Admiral Nelson, because he believes the Admiral has held him back from achieving all he should have. Maybe he's paying Nelson back for the Krueger incident.

Sunday, March 31st, 1968

26: No Way Back

Seaview experiences a sudden power overload and blows up, killing all hands aboard. When Admiral Nelson (who was at the Nelson Institute at the time of the accident) hears of the destruction of the Seaview, he gets an impossible to refuse offer from Mr. Pem (who survived from A Time To Die): in exchange for the use of the sub's nuclear reactor, Pem will transport Nelson back in time to before the explosion which destroyed Seaview. Once back in time, Pem renergizes his time travel device and brings the sub back even further in time to the American Civil War. Before the crew has time to absorb this, the ship is boarded by Major General Benedict Arnold! Now Nelson has to stop Pem's far-reaching plan to take over the world and avoid the explosive disentergration of Seaview.