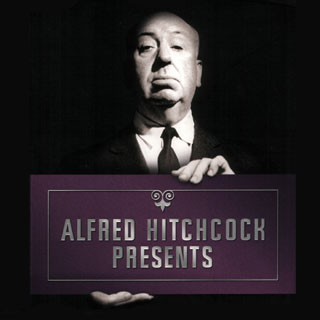 Season 1
Sunday, October 9th, 1955

s1e2: Premonition

A famous pianist returns to his home town to find the man who murdered his father.

Sunday, October 16th, 1955

s1e3: Triggers in Leash

A cook tries everything she can think of to end a dispute between two gunmen who have sworn to kill each other.

Sunday, October 23rd, 1955

s1e4: Don't Come Back Alive

Frank Partridge and his wife plot to cheat their life insurance company by having her hide out for 7 years and declared legally dead, but an investigator believes Mr. Partridge has murdered her.

Sunday, October 30th, 1955

s1e5: Into Thin Air

When a young woman leaves her ill mother in a Paris hotel room and comes back later, she finds her mother is missing, and all the hotel's employees deny she and her mother were ever there.

Sunday, November 6th, 1955

s1e6: Salvage

Gangster Dan Varrell, just released from prison, goes looking for the woman he holds responsible for his brother's death.

Sunday, November 13th, 1955

s1e7: Breakdown

William Callew is involved in a bad traffic accident on a rural road, that leaves him so paralyzed he appears lifeless, and when help arrives they think he's really dead.

Sunday, November 20th, 1955

s1e8: Our Cook's A Treasure

A man fears that the new cook he's hired is actually a murderess.

Sunday, November 27th, 1955

s1e9: The Long Shot

Heavily indebted Charlie Raymond is hired to accompany a British visitor on a trip across the USA, and looks for a way to take advantage of his employer.

Sunday, December 4th, 1955

s1e10: The Case of Mr. Pelham

A series of troubling incidents lead Mr. Pelham to believe that he has a double who is deliberately impersonating him.

Sunday, December 11th, 1955

s1e11: Guilty Witness

When Mr. and Mrs. Crane hear the Verbers having a violent argument in the apartment just above them, and then Mr. Verber disappears the next day, they can't help suspecting the worst.

Sunday, December 18th, 1955

s1e12: Santa Claus and the 10th Avenue Kid

While working as a department store 'Santa Claus', a paroled convict tries to help a troubled boy.

Sunday, December 25th, 1955

s1e13: The Cheney Vase

When Lyle Endicott is fired from his job at an art museum, he comes up with a plan to take advantage of a trusting invalid whom he befriended at the museum.

Sunday, January 1st, 1956

s1e14: A Bullet for Baldwin

When an office worker is fired from his job, he shoots his boss to death, but when he returns to the office his boss is alive, and has no recollection of the incident.

Sunday, January 8th, 1956

s1e15: The Big Switch

Gangster Sam Dunleavy sets up an elaborate alibi so that he can kill his ex-girlfriend Goldie, who left him for another man.

Sunday, January 15th, 1956

s1e16: You Got to Have Luck

During a massive manhunt for escaped convict Sam Cobbett, Cobbett invades a house where young housewife Mary Schaffner is home alone.

Sunday, January 22nd, 1956

s1e17: The Older Sister

A reporter discovers the truth about the infamous Lizzie Borden murder case.

Sunday, January 29th, 1956

s1e18: Shopping for Death

Two retired insurance salesmen confront an aggressive, hostile woman in hopes of saving her from a disaster.

Sunday, February 5th, 1956

s1e19: The Derelicts

Inventor Ralph Cowell murders his silent partner Alfred, only to be blackmailed by vagrant Peter Goodfellow, who witnessed the crime.

Sunday, February 12th, 1956

s1e20: And So Died Riabouchinska

While investigating a murder in a theater, Detective Krovitch uncovers a strange web of tensions revolving around ventriloquist John Fabian and his female dummy.

Sunday, February 19th, 1956

s1e21: Safe Conduct

An American journalist meets a soccer star while traveling behind the Iron Curtain, but then is arrested as a suspected smuggler.

Sunday, February 26th, 1956

s1e22: Place of Shadows

A young man tries to insinuate his way into a monastery, in order to gain revenge on a thief whom he blames for ruining his life.

Sunday, March 4th, 1956

s1e23: Back for Christmas

Herbert Carpenter plans to murder his wife Hermione, bury her body in the basement, and then leave on a long business trip.

Sunday, March 11th, 1956

s1e24: The Perfect Murder

Unscrupulous brothers Paul and Henri Tallendier plan to murder their Aunt Rosalie so that they can get their uncle's inheritance.

Sunday, March 18th, 1956

s1e25: There Was an Old Woman

Dishonest Frank and Lorna Bramwell visit the home of wealthy, eccentric Monica Laughton, with the intention of robbing her.

Sunday, March 25th, 1956

s1e26: Whodunit

Recently deceased mystery writer Alexander Penn Arlington gets permission from the recording angel to relive his last day on earth, so that he can find out who murdered him.

Sunday, April 1st, 1956

s1e27: Help Wanted

Mr. Crabtree is grateful to find a new job, until his new employer gives him a most unexpected assignment.

Sunday, April 8th, 1956

s1e28: Portrait of Jocelyn

When Mark Halliday and his new wife unexpectedly see a portrait of Halliday's first wife, it is only the first in a series of disturbing developments.

Sunday, April 15th, 1956

s1e29: The Orderly World of Mr. Appleby

Antiques dealer Laurence Appleby thinks he has solved his financial problems by killing his wife Lena, but new complications arise in his second marriage.

Sunday, April 22nd, 1956

s1e30: Never Again

Karen Stewart has once again broken her promise not to drink anymore, and now she is in a strange bed, injured, with no memory of what happened the night before.

Sunday, April 29th, 1956

s1e31: The Gentleman from America

Rich American Howard Lattimer visits London, and bets 1000 pounds that he can spend the night in a room that is said to be haunted.

Sunday, May 6th, 1956

s1e32: The Baby Sitter

When Clara Nash is murdered, her baby-sitter Lottie Slocum is excited to be the center of attention, and she also hopes to become closer to Clara's husband.

Sunday, May 13th, 1956

s1e33: The Belfry

When Clint Ringle learns that Ellie Marsh, the schoolteacher whom he loves, is engaged to Walt Norton, Clint kills Walt and then hides in the schoolhouse's bell tower, waiting for his chance to exact further revenge.

Sunday, May 20th, 1956

s1e34: The Hidden Thing

After Dana Edwards' fiancée Laura is killed by a hit-and-run driver, he is visited by John Hurley, who claims to be able to use memory recall techniques that will help him to remember the car's license plate number.

Sunday, May 27th, 1956

s1e35: The Legacy

When a prince who is well known as a playboy takes a sudden romantic interest in a shy, plain housewife, everyone is baffled and fascinated.

Sunday, June 3rd, 1956

s1e36: Mink

Paula Hudson has a stolen mink coat she tells police she purchased on a recommendation, and when they retrace her steps to find out how she obtained it, everyone denies they ever talked to her about it.

Sunday, June 10th, 1956

s1e37: Decoy

Gil Larkin is suspected of murder when Mona Cameron's allegedly abusive husband is shot dead in front of him and he gets knocked out by an unknown assailant.

Sunday, June 17th, 1956

s1e38: The Creeper

A serial killer known as "the strangler" terrorizes a New York neighborhood.

Sunday, June 24th, 1956

s1e39: Momentum

A man ends up running to the Mexican border after trying to collect money his employer owes him.
Season 2
Sunday, September 30th, 1956

s2e1: Wet Saturday

After his daughter kills a man, Mr. Princey devises a plan to save his family name.

Sunday, October 7th, 1956

s2e2: Fog Closing In

A woman begs her husband not to go away on a business trip. But he refuses, deserting her just as an escaped lunatic finds their neighborhood.

Sunday, October 14th, 1956

s2e3: De Mortuis

Aware that their friend's wife is cheating, Wally and Bud draw the same conclusion when they find him digging up his basement and his wife's missing.

Sunday, October 21st, 1956

s2e4: Kill with Kindness

Hoping to profit from insurance fraud, a man torches his house. But the plan could backfire unless he enters the burning home to retrieve his ring.

Sunday, October 28th, 1956

s2e5: None Are So Blind

A man conceives the perfect plan to murder his rich aunt. Confidently, he cooperates with the police, only to discover one fatal flaw in the elaborate scheme.

Sunday, November 4th, 1956

s2e6: Toby

Albert Birch's childhood sweetheart Edwina Freel gets in touch with him and, surprisingly, agrees to marry him. She arrives with her sickly baby named Toby, but things are not as they seem.

Sunday, November 11th, 1956

s2e7: Alibi Me

When a gangster is killed, his rival realizes the cops will come after him. His alibi unravels with the arrival of a mysterious package.

Sunday, November 18th, 1956

s2e8: Conversation Over a Corpse

Mr. Brenner threatens to take sisters Cissie and Joanna to court unless they sell him their home. But the sisters will stop at nothing to stay put.

Sunday, November 25th, 1956

s2e9: Crack of Doom

Mason Bridges plays poker with one of his company's wealthy clients. He gambles everything he has and everything his company owns on one single game.

Sunday, December 2nd, 1956

s2e10: Jonathan

When his father dies from poisoning, a teenager points the finger at his stepmother, whom he's resented since the day she married his father.

Sunday, December 9th, 1956

s2e11: The Better Bargain

Furious at his cheating wife, a mobster hires a hit man to kill her. But the plan turns complicated when he overlooks some loose ends.

Sunday, December 16th, 1956

s2e12: The Rose Garden

A man thinks that a manuscript's murder mystery is more fact than fiction, so he visits the author's home to see what lies buried in the garden.

Sunday, December 23rd, 1956

s2e13: Mr. Blanchard's Secret

A nosy housewife sets out to prove that the new neighbor has murdered his wife.

Sunday, December 30th, 1956

s2e14: John Brown's Body

A man's wife devises a greedy scheme to take over his failing business. But persuading him to come back isn't as easy as getting rid of him.

Sunday, January 6th, 1957

s2e15: Crackpot

When a car breaks down, a newlywed couple is helped by Mr. Moon, who turns nasty when his suits get dirty.

Sunday, January 13th, 1957

s2e16: Nightmare in 4-D

A man agrees to help his pretty neighbor, an actress, to hide her murdered husband. But his good deed backfires when he becomes a suspect.

Sunday, January 20th, 1957

s2e17: My Brother, Richard

A district attorney faces a crisis in his campaign for governor when his mentally unstable brother decides to eliminate the competition.

Sunday, January 27th, 1957

s2e18: The Manacled

A crafty, resourceful criminal being transported via train tries to bribe his escorting police sergeant for his freedom.

Sunday, February 3rd, 1957

s2e19: A Bottle of Wine

A wealthy older man confronts the young, handsome suitor (Horton) that his wife is leaving him for.

Sunday, February 10th, 1957

s2e20: Malice Domestic

A man begins to suspect that his wife is trying to poison him.

Sunday, February 17th, 1957

s2e21: Number Twenty-Two

A young ruffian involved in a failed stickup learns some hard facts of life during a police interrogation.

Sunday, February 24th, 1957

s2e22: The End of Indian Summer

An insurance investigator is compelled to re-examine an old claim when troubling new facts come to light.

Sunday, March 3rd, 1957

s2e23: One for the Road

When the wife of a two-timing husband starts to connect the dots, the consequences could prove deadly.

Sunday, March 10th, 1957

s2e24: The Cream of the Jest

An alcoholic has-been actor tries to blackmail a producer into casting him in a new play.

Sunday, March 17th, 1957

s2e25: I Killed the Count (1)

Count Mattoni is brutally murdered and Scotland Yard Inspector Davidson must wade the through a myriad of suspects.

Sunday, March 24th, 1957

s2e26: I Killed the Count (2)

Scotland Yard Inspector Davidson continues in his investigation of the murder of Count Mattoni. He discovers that each suspect not only appears guilty, but also admit to having committed the crime.

Sunday, March 31st, 1957

s2e27: I Killed the Count (3)

Scotland Yard Inspector Davidson discovers who killed Count Mattoni. Due to a legal loophole, however, the killer cannot be tried.

Sunday, April 7th, 1957

s2e28: One More Mile to Go

After murdering his shrewish spouse, a man finds that disposing of her body may be the challenge of his life.

Sunday, April 14th, 1957

s2e29: Vicious Circle

A hired killer discovers there's a huge catch to being the favorite of his organization's big boss.

Sunday, April 21st, 1957

s2e30: The Three Dreams of Mr. Findlater

A henpecked husband escapes into a fantasy world populated by a girl from the South Seas and a dream of murder.

Sunday, April 28th, 1957

s2e31: The Night the World Ended

A practical joker convinces a barfly into thinking that the world is about to end.

Sunday, May 5th, 1957

s2e32: The Hands of Mr. Ottermole

In 1919 London, a killer is stalking the streets, and residents look to a police sergeant (Bikel) to catch the culprit.

Sunday, May 12th, 1957

s2e33: A Man Greatly Beloved

A precocious, pigtailed girl attaches herself to a grumpy loner in the hopes of learning his secrets.

Sunday, May 19th, 1957

s2e34: Martha Mason, Movie Star

The wife of a gardener goes to extreme lengths to spend more time with her movie-star daydreams—and less time with her fertilizer-obsessed husband.

Sunday, May 26th, 1957

s2e35: The West Warlock Time Capsule

Taxidermist George Tiffany conceives a macabre method of dealing with a brother-in-law who has long outstayed his welcome.

Sunday, June 2nd, 1957

s2e36: Father and Son

The shifty son of a shop owner plots to extract money from his long-suffering father.

Sunday, June 9th, 1957

s2e37: The Indestructible Mr. Weems

Cemetery owners bribe an allegedly dying man to be their first customer for business reasons...but the plot backfires when the man simply will not expire.

Sunday, June 16th, 1957

s2e38: A Little Sleep

A fickle young woman gets entangled in a web of crime and deceit at her remote mountain cabin.

Sunday, June 23rd, 1957

s2e39: The Dangerous People

Two men are waiting for their train in the station's waiting room. The neighborhood has a criminal asylum nearby from which a criminal has escaped. Nervous about the situation, these two people start suspecting each other.
Season 3
Sunday, October 6th, 1957

s3e1: The Glass Eye

While cleaning out the apartment of his dead sister Julia, Jim Whitely (Shatner) comes across a strange glass eye and tells to his wife the story of how his sister acquired it.

Sunday, October 13th, 1957

s3e2: The Mail Order Prophet

When an ordinary clerk starts receiving letters which accurately predict the outcome of future events, he takes a dangerous gamble with his life.

Sunday, October 20th, 1957

s3e3: The Perfect Crime

A lawyer, with blackmail in mind, meets with a famous detective who prides himself on never having committed a single mistake in his long and distinguished career, to prove that he convicted an innocent man.

Sunday, October 27th, 1957

s3e4: Heart of Gold

A convicted robber is released to the family of one of his cell mates, against the better judgment of his parole officer.

Sunday, November 3rd, 1957

s3e5: The Silent Witness

Intending to break up with an infatuated student, professor Donald Mason tracks her down at a babysitting job, where the conversation ends in murder.

Sunday, November 10th, 1957

s3e6: Reward to Finder

After finding a cash-laden wallet John Gaminski promises his wife that he'll return it. But when he reneges, she demands that he share the money.

Sunday, November 17th, 1957

s3e7: Enough Rope for Two

An ex-con heads to a mine to retrieve a cache of stolen loot. When his two former partners show up, three's a crowd with $100,000 at stake.

Sunday, November 24th, 1957

s3e8: Last Request

A death-row inmate awaiting the electric chair uses his final hours to prove his innocence in a killing.

Sunday, December 1st, 1957

s3e9: The Young One

A pretty underage girl, bored with adolescence and eager to experience all that adulthood allows, acts out in ways that could ultimately prove deadly.

Sunday, December 8th, 1957

s3e10: The Diplomatic Corpse

Touring Mexico, Janet's rich aunt dies, and the car holding her corpse is stolen. Without a body, Janet can't claim the inheritance.

Sunday, December 15th, 1957

s3e11: The Deadly

A conniving handyman tries to blackmail an innocent housewife for a fabricated dalliance.

Sunday, December 22nd, 1957

s3e12: Miss Paisley's Cat

An elderly woman is terrified that her disagreeable male neighbor will kill her beloved—but habitually roving—tabby cat.

Sunday, December 29th, 1957

s3e13: Night of the Execution

Warren, a prosecuting attorney with a long history of acquittals, must deliver a guilty verdict in a murder case to ensure his political future.

Sunday, January 5th, 1958

s3e14: The Percentage

A successful businessman who once acted cowardly in the war—but got undeserved credit for heroism—attempts to buy off an old Army buddy who knows the truth.

Sunday, January 12th, 1958

s3e15: Together

When a businessman's mistress threatens to expose their secret relationship to his wife, he realizes he must do anything to stop her.

Sunday, January 19th, 1958

s3e16: Sylvia

Her elderly father becomes alarmed when a jilted woman purchases a handgun.

Sunday, January 26th, 1958

s3e17: The Motive

Two crime-obsessed buddies plot the perfect murder—one with absolutely no motive.

Sunday, February 2nd, 1958

s3e18: Miss Bracegirdle Does Her Duty

Traveling in Paris, an Englishwoman finds herself accidentally locked in a hotel room with a corpse.

Sunday, February 9th, 1958

s3e19: The Equalizer

Filled with jealous rage, a man plots revenge on a coworker he is convinced has had an affair with his wife.

Sunday, February 16th, 1958

s3e20: On the Nose

A gambling-addicted housewife owes money to a bookie, and resorts to desperate measures in order to raise the money.

Sunday, February 23rd, 1958

s3e21: Guest for Breakfast

In this violent home-invasion tale, a gun-wielding convict terrorizes a married couple whose relationship is already on the ropes.

Sunday, March 2nd, 1958

s3e22: The Return of the Hero

Things are not what they seem when two soldiers discharged from the Algerian war spend some time together in Marseilles.

Sunday, March 9th, 1958

s3e23: The Right Kind of House

After the death of her troubled son, a mother decides to sell her house, but a potential buyer discovers she may be hiding something.

Sunday, March 16th, 1958

s3e24: The Foghorn

A woman alone in a quiet house finds herself haunted by the noise of a foghorn. As the story progresses, she tries to recall how the sound became so horrifying to her, but the answer may be deeper than she thinks.

Sunday, March 23rd, 1958

s3e25: Flight to the East

The plight of an American war correspondent suddenly becomes front-page news when a former British Army nurse recalls a strange incident from the past.

Sunday, March 30th, 1958

s3e26: Bull in a China Shop

A handsome homicide detective is befriended by four old ladies who invite him for tea and proceed to play out a variation of Arsenic and Old Lace for his benefit.

Sunday, April 6th, 1958

s3e27: Disappearing Trick

A debonair tennis player looks into his attractive partner's past and her presumed dead husband.

Sunday, April 13th, 1958

s3e28: Lamb to the Slaughter

Domestic bliss comes to a rapid halt when a housewife discovers that her police chief husband has been having an affair while she's been pregnant.

Sunday, April 20th, 1958

s3e29: Fatal Figures

It's all in the numbers when a bookkeeper becomes obsessed with his mundane life and crime statistics.

Sunday, April 27th, 1958

s3e30: Death Sentence

Love is in the eye of the beholder when a happily married woman sees a bomb attached to the family car as a sign of her husband's affection.

Sunday, May 4th, 1958

s3e31: Festive Season

'Tis the season to resurrect old family grudges when a brother accuses his sister of murdering his wife on a less than jolly Christmas Eve.

Sunday, May 11th, 1958

s3e32: Listen, Listen. . . !

When three beautiful blonde women are strangled with a silk stocking, Mr. Morgan becomes convinced he knows how it happened, even though no one will hear him out.

Sunday, May 18th, 1958

s3e33: Post Mortem

When a newly married couple realizes that a lottery ticket is in her recently deceased ex-husband's burial suit, they put their love on the line to exhume the winnings.

Sunday, May 25th, 1958

s3e34: The Crocodile Case

A man learns never to separate a woman from her accessories when his "perfect" murder plot is spoiled by a missing piece of luggage.

Sunday, June 1st, 1958

s3e35: A Dip in the Pool

A desperate man takes the ultimate plunge when he gambles a fortune without his wife's knowledge.

Sunday, June 8th, 1958

s3e36: The Safe Place

A senior bank teller is tempted by the prospect of sudden wealth when a known gangster makes a large withdrawal from his account.

Sunday, June 15th, 1958

s3e37: The Canary Sedan

A little knowledge can be a dangerous thing when a woman discovers she has extraordinary powers to see the past of objects.

Sunday, June 22nd, 1958

s3e38: The Impromptu Murder

Still waters run deep when a lawyer with mayoral ambitions murders a woman who claimed he tried to embezzle money from her in the past.

Sunday, June 29th, 1958

s3e39: Little White Frock

An elderly actor proves he still has the chops to grace the stage when he reveals a tragic tale from his past.
Season 4
Sunday, October 5th, 1958

s4e1: Poison

Two partners discover their real feelings for one another when one is bitten by a poisonous snake and it's up to the other to save his life.

Sunday, October 12th, 1958

s4e2: Don't Interrupt

Silence may be golden, but it also proves lethal when a young boy witnesses an escaped mental patient and can't tell anyone about it.

Sunday, October 19th, 1958

s4e3: The Jokester

A morgue attendant gets the last laugh when he finally has enough of a man who has been provoking him.

Sunday, October 26th, 1958

s4e4: The Crooked Road

A joyride in a new convertible is seriously called to a halt as the corrupt public officials in a small town attempt to take advantage of the defenseless drivers.

Sunday, November 2nd, 1958

s4e5: The Two Million Dollar Defense

A lawyer gets creative when the man he is defending offers him half of his net worth if he will find a way out of the case.

Sunday, November 9th, 1958

s4e6: Design for Loving

A man's marriage seriously malfunctions when he buys a robot to take over his relationship with his demanding wife so he can escape to Rio.

Sunday, November 16th, 1958

s4e7: A Man with a Problem

A man relates the series of events that led him to contemplate suicide to a police officer.

Sunday, November 23rd, 1958

s4e8: Safety for the Witness

A gunsmith sets his sight on two gangsters who will kill him if he testifies to what they've purchased in court.

Sunday, December 7th, 1958

s4e9: Murder Me Twice

When a hypnotist puts a young woman into a trance during a seance, things go wildly out of control and she stabs her husband. But is she really to blame for her actions?

Sunday, December 14th, 1958

s4e10: Tea Time

It's hard to tell who's the bigger cheater when a wife and her husband's jealous mistress sit down for some lethal negotiating.

Sunday, December 21st, 1958

s4e11: And the Desert Shall Blossom

When two old men need a miracle in order to keep their home, the answer arrives in the unlikely form of a killer on the run from the law.

Sunday, December 28th, 1958

s4e12: Mrs. Herman and Mrs. Fenimore

Two women plot to do away with an irascible old man and seize his money, but their plan is foiled when one of them decides she deserves more of the fortune.

Sunday, January 4th, 1959

s4e13: Six People, No Music

A funeral parlor owner is put in an awkward position when a deceased client comes back to life and demands a much smaller affair than what was planned for his funeral.

Sunday, January 11th, 1959

s4e14: The Morning After

Motherly love knows no bounds when a woman decides to get revenge on the married man who has been dating her daughter.

Sunday, January 18th, 1959

s4e15: A Personal Matter

Two construction engineers are between more than just a rock and a hard place when one of them discovers the other's violent past during an explosive tunnel blast.

Sunday, January 25th, 1959

s4e16: Out There - Darkness

When a wealthy woman mistakenly accuses her elevator boy of robbing her, his resulting imprisonment will take her to levels of guilt she never expected.

Sunday, February 1st, 1959

s4e17: Total Loss

A desperate department store owner foolishly agrees to a scheme to have her store burned down so she can collect the insurance, but the fiery transaction doesn't go down as planned.

Sunday, February 8th, 1959

s4e18: The Last Dark Step

It's murder most foul when a man decides to drown the longtime girlfriend who's been supporting him, but his crime doesn't go unnoticed for very long.

Sunday, February 15th, 1959

s4e19: The Morning of the Bride

A young woman with her eye on marriage wonders why she still hasn't met her boyfriend's mother.

Sunday, February 22nd, 1959

s4e20: The Diamond Necklace

During his last week of work before retirement, the longtime employee of a jewelry store serves an unusual client.

Sunday, March 1st, 1959

s4e21: Relative Value

When John learns that he has been made the beneficiary in his cousin's will, he decides he can't wait for nature to take its course and begins plotting murder.

Sunday, March 8th, 1959

s4e22: The Right Price

A middle-aged couple, recently wed and constantly bickering, learn how married life can be murder.

Sunday, March 15th, 1959

s4e23: I'll Take Care of You

A used car salesman with a spendthrift wife concocts a killer deal with his father and two college boys.

Sunday, March 22nd, 1959

s4e24: The Avon Emeralds

Nothing is as it seems when a young Scotland Yard inspector follows a widow suspected of smuggling jewelry.

Sunday, March 29th, 1959

s4e25: The Kind Waitress

Thelma Tomkins and her deadbeat boyfriend begin poisoning an old and wealthy woman in order to get an inheritance ... but the results are not what they expected.

Sunday, April 5th, 1959

s4e26: Cheap Is Cheap

When a miser discovers how expensive a divorce will cost, he comes up with another way to rid himself of his wife.

Sunday, April 12th, 1959

s4e27: The Waxwork

A reporter with a gambling problem will do anything for a lucrative story - including spending the night in the Murderers' Den of a wax museum.

Sunday, April 19th, 1959

s4e28: The Impossible Dream

Pining for her boss - a former movie star now forced to take supporting roles - a middle-aged secretary shows how she will do anything to make her romantic fantasy a reality.

Sunday, May 3rd, 1959

s4e29: Banquo's Chair

A retired Scotland Yard inspector goes to extreme lengths to prove the guilt of a suspect in an old murder case.

Sunday, May 10th, 1959

s4e30: A Night With the Boys

When he loses all his money in a poker game, a man tells his pregnant wife an involved lie to explain the missing cash.

Sunday, May 17th, 1959

s4e31: Your Witness

A prominent lawyer appears able to manipulate any situation successfully - except, perhaps, for his marriage.

Sunday, May 24th, 1959

s4e32: The Human Interest Story

A newspaper reporter gets a tip about an out of this world story: a man who claims to be a Martian.

Sunday, May 31st, 1959

s4e33: The Dusty Drawer

When a local bank clerk cheats him out of $200, a man takes extreme measures to get back his money.

Sunday, June 7th, 1959

s4e34: A True Account

The death of a wealthy convalescent makes his nurse suspect that the cause was not natural.

Sunday, June 14th, 1959

s4e35: Touché

A millionaire takes a hunting trip during which he hatches a plan to make his wife's lover his prey.

Sunday, June 21st, 1959

s4e36: Invitation to an Accident

When a woman's blatant indiscretions with her ex-husband continue even after a confrontation with her current spouse, the consequences are dire.
Season 5
Sunday, September 27th, 1959

s5e1: Arthur

When his former fiancee turns up missing, chicken farmer Arthur obligingly lets the police search his ranch, despite the fact that they seem to suspect him of her murder.

Sunday, October 4th, 1959

s5e2: The Crystal Trench

Dangerous secrets are revealed when a devoted widow travels to the glacier in Switzerland where her husband's body has been preserved since his deadly fall forty years earlier.

Sunday, October 11th, 1959

s5e3: Appointment at Eleven

A 17-year-old causes havoc at a bar and alarms everyone around him when he talks hysterically about how he'll be "born again" when someone else dies at eleven o'clock.

Sunday, October 18th, 1959

s5e4: Coyote Moon

A wily professor gets his revenge when he spots the hitchhikers who robbed him of all his valuables and decides to take them on the ride of their lives.

Sunday, October 25th, 1959

s5e5: No Pain

Nothing is as it seems when a polio victim in an iron lung suspects his wife of becoming attracted to a new neighbor and wonders if she's planning to get rid of him for good.

Sunday, November 1st, 1959

s5e6: Anniversary Gift

Sick of his wife's menagerie of strange and high-maintenance animals, a frazzled husband decides to get her the perfect present - a highly poisonous coral snake.

Sunday, November 8th, 1959

s5e7: Dry Run

An aspiring hitman takes on a risky assignment to kill a rival gangster but then finds himself easily conned by his target in a treacherous game of cat and mouse.

Sunday, November 15th, 1959

s5e8: The Blessington Method

Troubled by the responsibility of his aging mother in law, a man takes advantage of a society that specializes in "taking care of" elderly relatives and then soon finds out that he may be in for a similar fate.

Sunday, November 22nd, 1959

s5e9: Dead Weight

Lovers' Lane becomes a dark and deadly destination when an ad executive and his former girlfriend are attacked by a young thug, and his efforts to protect them quickly go from heroic to something much more criminal.

Sunday, November 29th, 1959

s5e10: Special Delivery

After his neighbor warns him about suspicious disappearances around them, a man wonders if the vanishings have anything to do with a delivery to his young son.

Sunday, December 6th, 1959

s5e11: Road Hog

When a traffic delay prevents a dying boy from reaching the hospital in time, his bereaved father and brothers swear revenge on the salesman who hogged the road when a life was on the line.

Sunday, December 13th, 1959

s5e12: Specialty of the House

A successful businessman finally gets his greatest wish to see inside the kitchen of his favorite dining club, but has he just ordered his final meal as well?

Sunday, December 20th, 1959

s5e13: An Occurrence at Owl Creek Bridge

Moments before he's set to swing from the end of a Union rope, a Southern supporter reflects on the sabotage attempt that brought him there and sees a possibility for freedom.

Sunday, December 27th, 1959

s5e14: Graduating Class

A teacher's interest in the one student who seems to care about her lessons turns tragic when she and a kindly neighbor follow the girl to a man's apartment.

Sunday, January 3rd, 1960

s5e15: Man from the South

A down-on-his-luck gambler bets his hand (literally) for a convertible, but the game is stopped by a person with an even larger interest in the outcome.

Sunday, January 10th, 1960

s5e16: The Ikon of Elijah

An antiques dealer takes refuge in a tucked away monastery with the goal of seizing a priceless manuscript, but his greed will extend his stay at the holy place for much longer than he ever imagined.

Sunday, January 24th, 1960

s5e17: The Cure

Some important things get lost in translation when a South American oil explorer agrees to have his loyal native assistant take his murderous wife to a head shrinker for her health.

Sunday, January 31st, 1960

s5e18: Backward, Turn Backward

A middle aged plumber is suspected of bludgeoning to death the father of his 19-year-old love interest, but the Sheriff can't figure out how the man could have done the crime and been caring for his baby grandson at the same time.

Sunday, February 7th, 1960

s5e19: Not the Running Type

After twelve years in prison for stealing $200,000 from his investment firm employers, Milton Potter calmly returns all the money he embezzled and pursues some very unique post-prison retirement plans.

Sunday, February 14th, 1960

s5e20: The Day of the Bullet

A successful businessman reads about a gangster's violent death and remembers when the two were childhood friends who were profoundly affected by an event that began with their innocent admiration of an elegant car.

Sunday, February 21st, 1960

s5e21: Hitch Hike

A righteous and hypocritical civic leader on a road trip accepts mechanical help from a young man who tehn asks for a lift ... and soon reveals that he's recently been released from reform school.

Sunday, February 28th, 1960

s5e22: Across the Threshold

When his over-bearing mother mentions missing her dead husband, a selfish bachelor is happy to arrange the reunion and enlists his actress girlfriend to help by posing as a clairvoyant.

Sunday, March 6th, 1960

s5e23: Craig's Will

It's one lucky dog who is named the beneficiary of his deceased master's estate, but he then becomes the target of murderous plots concocted by the humans in his life.

Sunday, March 27th, 1960

s5e24: Madame Mystery

A ruthlessly ambitious Hollywood publicist capitalizes on the drowning death of an actress, but his hopes for success sink like a stone when he learns that she's still alive.

Sunday, April 3rd, 1960

s5e25: The Little Man Who Was There

The patrons in a copper town saloon initially scoff at the mysterious, small man who barges in, but soon find themselves handing over their valuables when he takes on two strapping brothers.

Sunday, April 10th, 1960

s5e26: Mother, May I Go out to Swim?

What begins as a mother-son vacation soon becomes a trip to agony when he falls in love with a girl who is determined to share his affections ... and will do anything to get rid of her nemesis.

Sunday, April 17th, 1960

s5e27: The Cuckoo Clock

A sensible widow beginning her stay in a remote summer cottage refuses to be alarmed by news of an escaped mental patient, but her resolve weakens as she visits with an off-beat local.

Sunday, April 24th, 1960

s5e28: Forty Detectives Later

The forty-first private eye hired by a man to find his wife's killer follows the clues to a suspect, and then realizes that the case is more complex than he had realized.

Sunday, May 1st, 1960

s5e29: The Hero

A wealthy entrepreneur is sure that the man he meets on a cruise ship is the same person he robbed and left for dead many years ago ... or is he?

Sunday, May 8th, 1960

s5e30: Insomnia

Lack of sleep is ruining a widower's life, but the real nightmare begins when he finally meets his brother-in-law, a menacing veteran still holding a grudge for his sister's death.

Sunday, May 15th, 1960

s5e31: I Can Take Care of Myself

A beautiful Greenwich Village nightclub singer unwittingly risks her life - and that of her pianist - when she makes the mistake of brushing off "Little Dandy", a dangerous mobster.

Sunday, May 22nd, 1960

s5e32: One Grave Too Many

Chronic unemployment makes a poor husband desperate enough to steal from a man he believes is dead, but he soon regrets the decision when he sees that the lifted wallet contains more than just cash.

Sunday, May 29th, 1960

s5e33: Party Line

A busybody fears for her life when she learns that the man who blames her for his wife's death has escaped from prison and may be planning a visit with his former neighbor.

Sunday, June 5th, 1960

s5e34: Cell 227

A falsely convicted prisoner is determined to make his walk to the gas chamber on of dignity, but his plan suddenly changes when he hurls himself at the jovial guard known as "Pops".

Sunday, June 12th, 1960

s5e35: The Schartz-Metterklume Method

An unconventional governess disrupts a conservative household with her radical ideas about interior design, wines, art and - especially - children and their education.

Sunday, June 19th, 1960

s5e36: Letter of Credit

When he goes to a bank to transfer money, a man writing a book on the subject of unsolved crimes has no idea that he will find information about the $500,000 robbery he is chronicling ... or does he?

Sunday, June 26th, 1960

s5e37: Escape to Sonoita

A pair of truck drivers stranded in the Arizona desert find themselves at the mercy of two kidnappers who are heading to the border ... and determined to take the last of the drinking water with them.

Sunday, September 25th, 1960

s5e38: Hooked

Believing that financial reasons prevent him from leaving his wife, an unhappily married man and the woman he really loves hatch a scheme that they believe will solve all their problems.
Season 6
Tuesday, September 27th, 1960

s6e1: Mrs. Bixby and the Colonel's Coat

Mrs. Bixby is having an affair with the Colonel. When he decides to stop seeing her, he gives her a gift: an expensive mink coat. Mrs. Bixby, however, does not want her husband to know where she got the coat. She pawns it and tells the pawnbroker not to write a description of the item on the pawn ticket. She then tells her husband that she found the ticket. She tells him to turn it in and see what it is. She stops by her husband's officer expecting him to give her back the mink coat. Instead, he gives her a cheap mink neckpiece. As she leaves, she sees her husband's secretary dressed in the Colonel's mink coat.

Tuesday, October 4th, 1960

s6e2: The Doubtful Doctor

Ralph Jones tells his psychiatrist of a disturbing episode. He came home from work one day an had a fight with his wife. He then wished that he was single again and was transported back to his bachelor days. Ralph's problem, however, is that when he tried to live his life again everything went wrong. He became depressed and gave all his money to a boy for some baseball cards. He then jumped in the river. Ralph then claims to have awakened back in the present day. The psychiatrist doubts his story until Ralph tells him what he found in his pocket after he woke up in the present day: a pack of baseball cards soaked with water.

Tuesday, October 11th, 1960

s6e3: Very Moral Theft

Harry Wade works at a lumberyard and owes his customers money. His girlfriend Helen provides him with a loan to pay off his debts. She tells him that she is remortgaging her house, but in actuality is embezzling the money from her office. Harry agrees tro pay her back in 48 hours. When Harry fails to pay up, she grows worried and tells him how she got the money. Harry leaves and comes back with the money. He tells her that he got the money from a customer, but in reality he got it from a loan shark. Later, however, Harry disappears. Helen discovers that Harry was killed when he could not pay the loan sharks back in time.

Tuesday, October 18th, 1960

s6e4: The Contest for Aaron Gold

Aaron Gold stays at a summer camp and is being taught ceramics by Bernie Samuelson. Aaron makes a clay figure of a knight for Bernie class. The figure, however, lacks a right arm. Bernie encourages the boy to finish up before his parent's visit. Aaron brushes off the encouragement and leaves the figure without an arm. Later, the camp director worrying how the camp would look if Aaron appeared to learn nothing in his stay orders Bernie to finish the figure himself. He does so and greatly upsets Aaron. When Aaron's father arrives on parents day, Bernie is shocked to discover that he is missing his right arm.

Tuesday, October 25th, 1960

s6e5: The Five Forty-Eight

James Blake leaves his officer and is stalked by a woman named Iris Dent. She follows him onto a train and pulls a gun on him. Apparantly, Iris is James's former secretary. She is also is former lover. She was fired when James began to worry that his wife might find out. Iris is back for revenge. She follows him off the train and forces him to kneel in the dirt. She does not kill James, she only wanted to humiliate him.

Tuesday, November 1st, 1960

s6e6: Pen Pal

Margaret Lowen discovers from a detective that her niece is corresponding with a convict named Rod Collins who has just escaped from prison. She agrees to tell the police if the convict comes to her home. Later, Rod arrives. He tells Margaret that he has fallen in love with her niece. Margaret tells the police who arrive in time to arrest him. After Rod is escorted awat, Margaret sits down to write a letter to him. She was the one that was corresponding to him in prison. She wrote the letters in her niece's name.

Tuesday, November 15th, 1960

s6e7: Outlaw in Town

Pepe Lorca enters a saloon in an old west time. One of the bar patrons notices that Lorca resembles a man on a wanted poster offering a large reward. Soon all the bar patrons are bidding with him for the right to collect the reward. Soon a raffle is held. A woman named Shasta wins, but she has no intention of turning Lorca in. The next day both her and Lorca are gone. A U.S. Marshal arrives and reveals that Pepe was the brother of a wanted man who has since died. The raffle held the day before was just a scam to collect money.

Tuesday, November 22nd, 1960

s6e8: Oh, Youth and Beauty

Cash Bentley is a former hurdling champ who has grown much too old to compete. When he goes to a dance he is taunted into putting on an exhibition which his wife Louise opposes. Later, Cahs forces his wife to help him run another course. He gives her a revolver to use as a starting pistol. As he starts the race, Louise pulls the trigger. He starts out but is hit by the bullet in midhurdle and dies.

Tuesday, November 29th, 1960

s6e9: The Money

A bookie named Larry Chetnik is hired by an exporter named Bregornick who was once a friend of his father. Larry embezzles money from his new employer, but has a change of heart when Cash Bregornick talks to him about Larry's father. Larry goes to his girlfriend's and tells her that he now has Bregornick's trust and that they can bilk even more out of him later.

Tuesday, December 6th, 1960

s6e10: Sybilla

Sybilla Meade reads her husbands diary and discover that he plots to kill her. In reality, it is only her husbands fantasy. She tells him that she has read his diary and has sent a copy to her lawyer with instructions to make it public if anything happens to her. Her husband is terrified and begins to protect her. She later grows ill and dies. Her husband then learns that she never sent a copy of his diary to her lawyer. She only told him that so he wouldn't kill her.

Tuesday, December 13th, 1960

s6e11: The Man With Two Faces

Alice Wagner is taken to the police station after she is robbed. She looks through a mug book in an attempt to identify the man. Instead of findinger her mother, however, she finds a picture of a man who looks very similar to her son-in-law Leo. When she returns home she asks her daughter Mabel about her husband. Mabel becomes angry and threatens to move out. Later, Alice tells the police about the mug shot and her son-in-law. They say its probably just a coincidence. That nigh, however, the police come to Alice's house and arrest both Leo and Mabel. They tell Alice that if she had went through the female mug book whe would have seen the picture of her daughter.

Tuesday, December 20th, 1960

s6e12: The Baby Blue Expression

Philip Weaver concocts a scheme to murder his employer.

Tuesday, December 27th, 1960

s6e13: The Man Who Found the Money

William Benson finds a money clip containing $92,000. He takes the money to a bank and alerts the police. Captain Bone is able to identify the clip but he claims that it contained $102,000. The Captain accuses Benson of robbery until the owner of the clip Curtis Newsome says that Benson is telling the truth. Newsome invites Benson to stay at his inn as a reward. When Benson arrives at the inn, however, he is attacked. Newsome holds up a phone so that Benson can hear his wife screaming. He, then, demands his $10,000 dollars back.

Tuesday, January 3rd, 1961

s6e14: The Changing Heart

Dane Ross goes to a shop owned by Ulrich Klemm in order to get his watch repaired. Ulrich is a master clockmaker who fled Europe during World War II. At the shop, Dane falls in love with Ulrich's daughter Lisa. Klemm, however, insists that they not see each other. Dane reluctantly agrees to stop seeing her and leaves. Later, he hears that she has grown dangerous ill. Dane returns to the shop and discovers that Ulrich has passed away and that Lisa is confined to a wheelchair. Still loving her, he embraces her and is startled to hear a strange ticking coming from her chest. The old clockmaker saved his daughter by giving her a clockwork heart.

Tuesday, January 10th, 1961

s6e15: Summer Shade

Ben and Phyllis Kendall move to Salem, Massachusetts with their 9-year old daughter Kate. Ben and Phyllis become deeply worried when their daughter starts playing with an imaginary friend named Letty. Kate's parents get help from a local minister when Kate shows up one day with a magic charm to ward off evil spirits. The Minister tells them that a girl named Letty died in 1692. Ben a Phyllis become worried that their daughter is possessed, but a relieved when Kate befriends a girl in the neighborhood named Judy. When the two girls are alone, however, Judy begins to speak in colonial English. Kate tells her to stop and warns her that she might be exorcised.

Tuesday, January 24th, 1961

s6e16: A Crime for Mothers

Lottie Mead is an alcoholic mother who demands that custody of her daughter be returned to her. She has not seen her daughter in years. When her daughter's guardians Ralph and Jane Birdwell refuse to cooperate, she demands money in order to leave them alone. The Birdwells do not give her the money so she plots with a detective named Ames to kidnap the girl for ransom. Ames takes Lottie to a schoolyeard a points out her daughter. Later, Lottie kidnaps the girl. Unfortunately, she kidnaps the wrong girl. Faced with a real kidnapping charge, Ames agrees to help her if she returns the girl unharmed and if she promises to stop annoying the Birdwells. Ames is, in fact, a friend of the couple and the kidnapped girl is really his own daughter.

Tuesday, January 31st, 1961

s6e17: The Last Escape

Joe Ferlini is an escape artist who decides to perform a dangerous escape in order to be famous. His wife Wanda who is seeing another man, however, has other plans. Joe plans to be handcuffed, locked in a truck, and lowered into a river. Wanda, however, replaces Joe's key to the handcuffs with a fake key. Joe drowns. At the funeral, a policeman insists that the coffin be open. When it is opened, everyone is shocked to discover that it is empty. Wanda goes insane and is locked up in an asylum. Later Joe's manager reveals that he and Joe arranged to have his body removed if he were to die while performing the river escape. Joe wanted to be known as the greatest escape artist of all time.

Tuesday, February 14th, 1961

s6e18: The Greatest Monster of Them All

Ernst von Croft is an has-been actor once billed as "The Greatest Monster of Them All". He gets a part in a low-budget vampire movie. He is proud of his performance, but is shocked when he sees the film and discovers that his voice has been redubbed. Fred Logan, the films writer, visits Ernst and offers his condolences. Later on a soundstage, however, he finds the bodies of the films producer Hal Ballew and the film's director Morty Lenton. The necks of each have been punctioned as if they were bitten by a vampire. On a catwalk high above the soundstage Ernst appears wearing his vampire cape. He falls from the catwalk and plunges to his death on the soundstage floor.

Tuesday, February 21st, 1961

s6e19: The Landlady

Billy Weaver gets a room at an unusual boarding house. The landlady claims that there are other tenants in the building, but Billy never sees anyone. Later, the landlady invites him over for tea. He comments about a stuffed bird and the landlady tells him that she stuffs all her pets after the die. Billy later realizes that his drink has been poisoned and that he is about to join the landlady collection.

Tuesday, February 28th, 1961

s6e20: The Throwback

Elliot Gray's girlfriend Enid admits to having an affair with a maned named Cyril. He insists that she break off with the other man and she agrees. Later, Cyril challenges Elliot to a duel. Elliot refuses given Cyril's age. He agrees, however, when Cyril offers a proxy. The proxy beats Elliot severely. Elliot returns home, but is greeted by the police. They take him back to Cyril's home where Enid is found tending to the old man's wounds. Cyril claims that Elliot beat him up. Enid is horrified that Elliot would do such a thing. She dumps him and agrees to stay with Cyril.

Tuesday, March 7th, 1961

s6e21: The Kiss Off

Ernie Walters is released from prison after serving time for a crime he did not commit. After his release he robs a tax office. He is later arrested, but is let go. Although the police have enough evidence to prosecute him, they realize that he will not be sent to jail because he has already been there for a crime he did not commit.

Tuesday, March 14th, 1961

s6e22: The Horseplayer

Father Amian is the pastor of a small church. One day, he gets a sizable contribution from a horse race gambler named Sheridan. Sheridan, apparantly, has been praying to win and has been winning. Sheridan then gives the priest a tip on a horse. The priest gives him five hundred dollars of the church's savings to bet on the horse. Later, however, Farther Amian's conscience gets to him. He prays that the horse loses and it does. Later, Sheridan arrives. He tells the priest that he bet his money on the horse to win and it almost did, but suddenly quit. Sheridan also reveals that he was not willing to risk the church's money on a win. Instead he bet on the horse to show. Since it did, Sheridan gives Father Amian the church's winnings: $2,100.

Tuesday, March 21st, 1961

s6e23: Incident in a Small Jail

A traveling salesman Leon Gorwald arrives in a small town and is promptly arrest for jaywalking and placed into jail. The sheriff arrives with the suspected murderer of a young girl. He tosses the suspected murderer into the cell next to Leon. The mood of the towns people begins to grow ugly and a lynch mob assembles. The sheriff decides to move the alleged killer for his safety, but is knock unconscious. The suspect switches clothes with Gorwald and forces him into a cell. The mob rushes the jail but Gorwald is saved in the nick of time. The charges against him are dropped and he leaves town. He later stops for a pretty hitchhiker who accepts his offer of a ride without knowing that he is the actual killer.

Tuesday, March 28th, 1961

s6e24: A Woman's Help

Arnold Bourdon has a domineering wife named Elizabeth. When Elizabeth takes ill, she hires a lovely nurse named Joan. Arnold grows close to Joan, but she refuses to continue the affair as long as Arnold his married. The two plot to give Elizabeth a fatal does of medication. Unfortunately, Elizabeth sees Joan kissing Arnold and fires her. Later Elizabeth hires another nurse. This one an old woman in her sixties. Arnold asks the new nurse about Liz's medicine. The new nurse tells him that she will give her more medicine that the doctor recommended. Arnold knowing that the dose will prove fatal thanks the nurse and in his thanks reveals that she is his mother.

Tuesday, April 4th, 1961

s6e25: Museum Piece

Clay Hollister is a museum curator and collector of Indian relics. On day, during a tour Clay notices a man named Newton Clovis who is fascinated by a skeleton in Clay's collection. Newton wants to analyze the bones. He does so and reveals that the bones are those of a long-missing district attorney. Newton is really a dective and demands the skeleton for further investigation. Clay refuses and kills him. Later, he adds the bones of yet another man to his collection.

Tuesday, April 11th, 1961

s6e26: Coming, Mama

Lucy Baldwin wishes to marry her boy friend Arthur. Unfortunately, her domineering mother believe that Arthur is only out for money opposes the marriage. When Lucy's mother falls ill, Lucy sees her chance. She slips her a fatal dose of sleeping tonc and she dies. Lucy and Arthur are married and Arthur takes Lucy to visit his mother. Unfortunately, Arthur's mother is just as domineering as Lucy's. Since Arthur's mother is ill, Lucy suggests a dose of sleeping tonic to take care of the problem.

Tuesday, April 18th, 1961

s6e27: Deathmate

Ben Conant is a con artist that his having an affair with Lisa Talbot who is married to a wealthy man named Peter. One day a detective confronts Ben and tells him that he was hired to keep an eye on him. Ben believes that Peter sent the detective and he and Lisa plan a murder. Lisa tells him that since her husband has once had a heart attack it would be easy to kill him and stage another. Ben confronts Peter who denies hiring the detective. Ben knocks Peter out and puts him in the bathtub. He fills the bath hoping that the police will believe him when he tells him that Peter had a heart attack in the bathtub and drowned. The detective arrives and sees Peter's body. He doesn't believe Ben's story because Peter has had no history of heart attacks. The detective also reveals that he was, in fact, hired by Lisa. Lisa, it seem, conned the man who was trying to con her. She now will inherit everything and Ben will go to jail.

Tuesday, April 25th, 1961

s6e28: Gratitude

Meyer Fine is a gangster with an intense fear of death known only to his servent John Ingo. Meyer discovers taht several gangsters are planning to kill him. The narrowly miss in one attempt. Meyer wishes that he had the courage to commit suicide, but he doesn't. His faithful servant John, however, wanting only the best for Meyer tearfully agrees to kill him.

Tuesday, May 2nd, 1961

s6e29: A Pearl Necklace

Charlotte Jameson agrees to marry her millionaire boss Howard. Charlotte already has a boyfriend named Mark, but agrees to the marriage after Howard explains he has only a year to live. A year later, Howard is still alive. Charlotte calls Mark, but he urges her to stay with Howard since he won't live forever. Ten years pass and Howard is still alive. Mark see Charlotte and hope to resume their former relationship. Unfortunately she is not interested, but she does take a liking to Mark's seven year old son and agrees to pay for his education. After twenty five years of marriage, Howard finally dies. Mark visits Charlotte and discovers that Charlotte is no longer interested in him. She is going to get married, but to Mark's son who is now twenty-two.

Tuesday, May 9th, 1961

s6e30: You Can't Trust a Man

Crystal Coe's husband Tony returns after serving time in prison for a crime that she committed. He wants to resume his relationship with her. She, however, has a different idea. As they are driving to her beach house, she alerts the police at a gas station. Later, as Crystal continues on her trip a police car pulls up behind her. She stops the car and shoots Tony. She tells the police that she has never met Tony. Because of his prison record, they believe her. Unfortunately, Tony patented an invention while in prison. He owned a substantial amount of money and the police launch an investigation to determine his next of kin.

Tuesday, May 16th, 1961

s6e31: The Gloating Place

Susan Harper fakes an assault near a pond and blames it on a masked attacker in order to gain notoriety. The newspapers fall for her story and give her the celebrity status she craves. After the news dies down, she starts cheming to regain the spotlight. She lures a young girl to the spot where the alleged first attack occurred a strangles her. The newspapers report the murder and recall the incident with Susan and she once again is in the spotlight. Susan returns to the pond to gloat over her cleverness and celebrity, a genuine masked killer appears and strangles her.

Tuesday, May 23rd, 1961

s6e32: Self Defense

Gerald Clarke is held up at gunpoint by a boy who has just robbed a liquor store. The boy runs and Clarke follows. Using a gun provided by the store's owner, he shoots the boy four times in the back. Later the police arrive and discover that the boy's gun was not loaded. They rule the killing an act of self-defense and release Gerald. Later Gerald goes home and is confronted by the boy's mother. She holds a gun on him and asks why he killed her son. Clarke explains that he was frightened. The woman turns and begins to leave. As she goes, Clarke grabs the gun and shoots her. He screams "I told you not to pull that gun on me" to the woman's dead corpse.

Tuesday, May 30th, 1961

s6e33: A Secret Life

James Howgill wants a divorce from his wife. Whe she refuses to give him one, he hires a private eye to follow her in hope of finding evidence of adultery.

Tuesday, June 6th, 1961

s6e34: Servant Problem

Kerwin Drake is throwing an important party. When his cook get ill, he has his secretary prepare some hors d'oeuvres which are enthusiastically praised by his guests. At the party, Kerwin's estranged wife Molly arrives. Not wanting to be embarrassed by her, Kerwin tells everyone it is the cook. After the party, Kerwin shows her the door. Later, Kerwin goes to Molly's apartment and kills her. He is shocked, however, when he discovers that one of his dinner guests, Mrs. Standish, has witnessed the murder. Mrs. Standish was there to hire Molly as her cook.

Tuesday, June 13th, 1961

s6e35: Coming Home

Harry Beggs is released from prison after twenty years for armed robbery. He has saved up sixteen hundred dollars and goes to his home town. He stops by a bar to phone his wife, but gets cold feet. Later a young girl at the bar sees Harry's money, gets him drunk, and robs him. After being robbed, Harry decides to visit his wife. He goes to her and they are reconciled. Later, the young girl from the bar arrives. The girl, who robbed Harry, is also his now-grown daughter.

Tuesday, June 20th, 1961

s6e36: Final Arrangements

Leonard Compson hates living with his overweight and overbearing wife Elsie. He goes to a funeral home and orders a casket. The next day he calls the funeral home and tells them to bring to casket to his house to pick up a body. Leonard then buys some rat poison and goes home. When he gets there his wife berates him. He drinks the poison and dies. The men from the funeral home arrive and take away his body.

Tuesday, June 27th, 1961

s6e37: Make My Death Bed

Elise Taylor has an affair with a man named Bishop Darby. Darby's wife, Jackie gives Elise a bottle of saccharin and tells her to make sure that Darby stays on hius diet. The saccharin, however, is poisoned. Later, however, Darby is killed when another man catches him with his wife. When Jackie hears the news she confesses to the murder believing that her poisoned saccharin did the job. Later, Elise has a cup of coffee with the tainted saccharin and dies.

Tuesday, July 4th, 1961

s6e38: Ambition

Rudy Cox is a district attorney who learns that the cover of his mob informant Lou Heinz has been blown. He learns that the mob plans to kill him. The mayor tells Cox to leave the case since he was once friends with a mobster named Mac Davis. Davis also tells Cox to leave the case. Later Heinz calls Cox and asks fro a guard. Cox promises one, but later learns that Heinz has been murdered. Davis and his chief hitman have alibis. Cox decides to lie in order to protect his politcal aspirations. He says that he has neither seen nor heard from Davis in the last six months.
Season 7
Tuesday, October 10th, 1961

s7e1: The Hat Box

Professor Jarvis is a teacher of anatomy who discovers that one of his students Perry Hatch is cheating on an exam. Perry pleads for forgiveness, but Jarvis threatens to tell Perry's father. Later, Perry visits Jarvis to try to get him to change his mind. At Jarvis's house, Perry sees the professor disposing an old hat box. Knowing that Jarvis's wife has not been seen in a while, he begins to suspect foul play. He examines the hat box and discovers Mrs. Jarvis's favorite hat which she certainly would have taken if she had gone on a trip. Perry informs a police inspector named Roman who interviews Jarvis. Jarvis claims that he and his wife are seperated and denies that there has been any wrongdoing. Roman accepts Jarvis's story and returns his wife's hat. Jarvis takes the hat to his study. He places the hat on a skeleton hanging there and says "Goodnight, Margaret".

Tuesday, October 17th, 1961

s7e2: Bang! You're Dead

Six-year old Jackie Chester is delighted when his Uncle Rick arrives from Africa with a surprise gift. Unable to wait until rick unpacks, Jackie goes through his Uncle's bags and finds a loaded gun. Jackie thinks it is a toy, the gift his uncle promised. He goes outside to play with it. Jackie's parents and Uncle Rick discover that Jackie is on the loose with a loaded gun and set out frantically to find him. After aiming and not firing the gun at verious people, Jackie goes home and asks the maid to play with him. When she says she's too busy, Jackie aims the gun and fires it at her. Uncle Rick and the parents arrive just in time to deflect the shot.

Tuesday, October 24th, 1961

s7e3: Maria

Leo Torbey works at a carnival and awakes one day after a night of drinking to discover that he has bought a strange monkey for his sideshow. The monkey is actually a dwarf named Maria who draws protraits of people while disguised as a monkey. Maria falls in love with Leo which causes problems with Leo's wife Carol. When Leo is away, El Magnifico tries to seduce Carol. Maria draws a picture depicting Carol and El Magnifico in an embrace. Seeing the picture, Leo accuses Carol of cheating on him. She leaves after an angry denial. Finally having Leo all to herself, Maria confesses her love for Leo. Angrily Leo spurns her affections and sells her to another carny named Benny. Leo writes to his wife begging her to return. Unfortunately Leo is killed by an angry Benny who was driven to a murderous rage after he saw a drawing of Maria that showed Leo and Benny's wife in a romantic embrace.

Tuesday, October 31st, 1961

s7e4: Cop for a Day

Phil and Davey are two stick-up men whoget into trouble when Davey shoots a bank messenger during a hold up. There is a witness to the crime and when the messenger dies Phil realizes that they now face a murder charge. He is determined to eliminate the witness. He devises a plan, but refuses to tell Davey about it. Phil disguises himself as a policeman and manages to bluff his way past the guards at the witnesses apartment. He kills the witness and makes a successful escape. Later, when he returns to his hideout he is shot by Davey who mistakes him for a real cop that is coming to arrest him.

Tuesday, November 7th, 1961

s7e5: Keep Me Company

When her husband Marco tells her that he is working late again with his brother, Julia Reddy is angry. Later when she hears a noise she calls the police. The police think its a false alarm, but she gets an idea. She calls a detective and asks him to search the house. When the detective arrives. She tries to seduce him. Marco arrives, but when he sees the pair he doesn't get jealous. He tries to run away. The detective apprehends Marco and Julie discovers that Marco and his brother have been robbing warehouses at night. Her unwitting trick on her husband has gotten him arrested.

Tuesday, November 14th, 1961

s7e6: Beta Delta Gamma

Mark and Alan are frat boys. During a party at a beachfront frat house, Mark challenges Alan to a drinking contest. Alan drinks a full pitcher of beer, but Mark refuses to do the same. Alan becomes angry, but he and Mark eventually pass out. Alan's frat brothers decide to play a joke on him by injecting Mark with a substance to make him appear dead. They place a bloody weapon in Alan's hand, hoping that when he wakes up he'll think he killed Mark. The pranks goes off according to plan until Alan decides to cover up the "murder". He buries Mark's body on the beach. When the prank is revealed to him, he desperately returns to the beach. Unfortunately the high tide has washed away all traces of Mark's grave.

Tuesday, November 21st, 1961

s7e7: You Can't be A Little Girl All Your Life

While her husband is away, Julie Barton is attacked in her home by an intruder. She doesn't get a good look at him, but manages to fight him off. In the process of fighting she rips one of the intruder's leather gloves. Julie is terrified. When she goes to identify the intruder in a police line up she wears a pair of dark sunglasses. She identifies one of the men and her husband Tom attacks him. Unfortunately Tom breaks his own leg. Later, as Tom is preparing to go to the doctor's, Julie notices a ripped leather glove in his possession. Tom reveals that pressure from work has caused him to have a breakdown. He admits that he snapped and was the man that attacked her. Julie goes to the police and tells them they got the wrong man.

Tuesday, November 28th, 1961

s7e8: The Old Pro

Loretta Burns is under the mistaken impression that her husband Frank is really a former engineer. Frank is actually a retired hit man. When a man threatens to tell Loretta about Frank's past, Frank kills him and his partner. Hearing the news Frank's ex-boss insists that Frank return to work. He tell Frank that if he doesn't his wife may end up getting rubbed out.

Tuesday, December 5th, 1961

s7e9: I Spy

A private detective named Frute is hired by a man named Captian Morgan in order to spy on his wife. Morgan is convinced that his wife is cheating on him. As Frute starts following Mrs. Morgan, he begins to fall for her. The two begin an affair though Mrs. Morgan does not know he was hired to spy on her. Later, Captian Morgan demands evidence of his wife's infidelity. Frute gives him detailed descriptions of his own meetings with Mrs. Morgan. Angrily, Morgan files for divorce and thus clears the way for a relationship between Frute and Mrs. Morgan.

Tuesday, December 12th, 1961

s7e10: Services Rendered

While passing a construction site a young man is hit on the head an gets amnesia. He can't remember who he is or where he was going. The only clues he finds in his wallet: a thousand dollar bill and the name of Dr. Ralph Mannix. He visits Mannix, but the doctor doesn't recognize him. The doctor suggests that something familar may trigger his memories to return. He sees a picture of the doctor's wife and wonders whether he has a wife of his own. Later his memory returns. He realizes that the thousand dollars was from the doctor's wife. He's a hitman and she hired him to kill her husband. He visits the doctor again and fulfills his contract.

Tuesday, December 19th, 1961

s7e11: The Right Kind of Medicine

Charlie Pugh is a burgler who one day kills a policeman in a shootout. Unfortunately, there is a witness and Charlie himself is injured. Charlie visits Dr. Vogel who prescribes pain killers. When he goes to the drug store he hears his own description on the drug store's radio. The pharmacist, Mr. Fletcher, doesn't realize Charlie is the murder and gives him the painkillers. Later Charlie returns to his apartment, but doesn't take the pain killers. He wants to stay alert in case he has to make a run for it. He decides to skip town and heads for the bus station. As he's leaving for the bus station, he sees Vernon, a clerk at the drugstore. Thinking that Vernon knows that he is a criminal, he kills him and leaves. Mr. Fletcher is called to identify Vernon's body. When he arrives, he reveals that he sent Vernon to Charlie's because he made a mistake in his prescription. Instead of giving him painkillers, he gave him a bottle of poison.

Tuesday, December 26th, 1961

s7e12: A Jury of Her Peers

Millie Wright is arrested for the murder of her husband. She is later released for lack of evidence. Millie's neighbor Sarah Hale and the sheriff's wife Mary Peters decide to do some investigating on their own. They find evidence that Millie is the murderer, but they also discovered that Millie's husband was a violent brute who probably deserved what he got. Instead of turning in the evidence, the two decide to say nothing.

Tuesday, January 2nd, 1962

s7e13: The Silk Petticoat

Elisa Minden begins to have second thoughts about marrying Sir Humphrey J. Orford. She has these second thoughts because he took her to his wife's grave and talked about torture as a way of purifying those guilty of infidelity. After she is married, Elisa's worst fears come true when she discovers that Humphrey's first wife is not dead. She is really locked in his study and has been kept there for years. She is now insane and cannot call for help because Humphrey had her tongue out for adultery.

Tuesday, January 9th, 1962

s7e14: Bad Actor

Bart Conway is a struggling actor with a bad temper and a drinking problem. He finds himself competing with a fellow actor Jerry Lane for the part of a strangler in an upcoming mystery. He invites Jerry over to his apartment for a little rehersing. Bart gets a little too into character and chokes Jerry to death. To cover up his crime he chops up the body and dissolves most of it in acid. The police stop by to question him about Jerry's disappearance, but they find nothing amiss. They begin to leave. As they leave one of the police notices Bart's ice bucket which contains Jerry's undissolved head.

Tuesday, January 16th, 1962

s7e15: The Door Without a Key

Captain Shaw works the night shift at a police station when he is approached by an old man who is suffering from amnesia. A lost boy then appears. Shaw tries to send the man to a hospital and the boy to hom. Both, however, refuse to go. Eventually more people arrive. Each lost in some way or another. Eventually Shaw manages to clear out everyone, but the boy and the old man. The boy reveals that his father left him at the police station so that he would be sent to a home. When he hears this, the old man's memory returns. He is wealthy and has lost his family. He lives all alone in an enormous mansion. Shaw urges the old man to adopt the boy that that both of them can have a family.

Tuesday, January 23rd, 1962

s7e16: The Case of M.J.H.

Psychiatrist Dr. Cooper employs Maude Sheridan who falls for a crook named Jimmy French. French convinces her to allow him to look at Dr. Cooper's private files. He wants to blackmail one of his patients. French picks the file of M.J. Harrison. He discovers that Harrison had an affair with a woman named Diana. French approaches Harrison and demands money. Harrison agrees, but kills French instead. Dr. Cooper tells Maude the bad news about French. He then reveals that Harrison never had an affair. It was all the product of his disturbed mind. He believed the delusion so strong, however, he was willing to kill to protect it.

Tuesday, January 30th, 1962

s7e17: The Faith of Aaron Menefee

Reverend Otis Jones is a faith healer who stops at a service station to get his car repaired. The station's owner Aaron Menefee is an honest man who impresses the reverend so much that he agrees to cure his ulcer. Aaron becomes attracted to Rev. Jones's daughter Emily. He quicks his job and joins the reverend's revivial show. Aaron wants to marry Emily, but the reverend does not give his permission. The reverend does not believe Aaron's faith in him is strong enough for him to marry his daughter. Later the revival returns to Aaron's town. Aaron discovers that the town doctor is being held by two hoodlums, one of whom is injured. Aaron believes that this is a test of faith. He calls for Reverend Jones to cure the injured man. The hoodlums warn that Jones will be killed if his faith healing does not work. The end result in never shown, but Aaron wins either way. Either the faith healing works and Aaron's faith is demonstrated, or the faith healing fails and Jones is killed. In either cas

Tuesday, February 6th, 1962

s7e18: The Woman Who Wanted to Live

After killing a gas station attendent in a robbery attempt, a wounded Ray Bardon stops a girl named Lisa and demands to be driven to safety. Lisa realizing that her life is in danger agrees. As she drives, Ray falls asleep. Suddenly the car gets a flat tire. Instead of making an escape, Lisa changes the tire. Later the two stop at a hotel. Ray wonders about the girl's loyalty and asks why she didn't run and go to the police. As he talks, Lisa manages to get his gun. She reveals that the gas station attendant was her fiancee and that she didn't leave because she was waiting for an opportunity to kill Ray.

Tuesday, February 13th, 1962

s7e19: Strange Miracle

Pedro Sicueros fakes paralysis after a train wreck in order to collect a huge insurance settlement. After collecting the money he doesn't want to stay in the wheelchair. He meets a young girl named Maria who is really paralyzed. He discovers that she has been going to a nearby holy shrine for years hoping for a cure. Pedro gets an idea. He visits the shrine and begins to pray. On the fifth day of his prayer he stands and pretends to be healed. After he stands, his legs collapse. He discovers that he is now paralyzed for real. At the same time, some distance away, Maria is cured.

Tuesday, February 20th, 1962

s7e20: The Test

Vernon Wedge is an attorney who is approached by the father of Benjy Marino. Benjy is accused of stabbing another boy with a knife. Vernon decides to take the case, but his case for the defense seems hopeless until he discovers a special test that can determine if a knife blade ever had blood on it. He tries to conduct the test in court, but the prosecution resists. Even without the test, however, Vernon manages to get Benjy off. Later, Vernon decides to conduct the test in order to determine whether Benjy was really innocent. Before he can conduct the test Benjy's father arrives and cuts himself with the murder weapon. By doing so, he prevents Vernon from ever knowing the truth about the case.

Tuesday, February 27th, 1962

s7e21: Burglar Proof

Harrison Fell is an ad executive that needs to come up with an ad campaign to sell the 801 Burglar-Proof safe. Harrison invites the press and a notorious safe-cracker Sammy Morrisey to a gala ball. He challenges Sammy to open the safe in less than three hours. If Sammy can do it, he can keep an envelope containing $50,000 dollars that is being kept within the safe. If he can't, then he gets some consolation prize. Initially Sammy is reluctant. He has given up on safe-cracking and is trying out a new profession. Eventually, he agrees. At the party, Harrison puts the envelope in the safe and locks it. Sammy is given three hours, but he fails to open the safe. He is given the consolation prize. Harrison is pleased since his advertising plan is a success. Later, however, he opens the safe and discovers that the envelope contains worthless paper and no money. Sammy pulled a switch. His new profession is as a pick-pocket.

Tuesday, March 6th, 1962

s7e22: The Big Score

Dora baby-sits for a wealthy F. Hubert Fellowes. She plans to rob him with her boyfriend Mike and his buddy Gino. The three carry out the robbery, but as they are about to leave Fellowes returns and tries to stop them. He is shot and killed. The three make off with $32,000. A hitman named Murphy tracks them down and kills them. Fellowes was a big-time gangster and the mob sent out a hitman for revenge.

Tuesday, March 13th, 1962

s7e23: Profit Sharing Plan

On Miles Cheever's last day of work, he is given a retirement party. When he comes home, his wife tells him that he deserved more for fifteen years. Mile's agrees and that night goes to ofice and robs the safe. Intending to leave his wife, he heads to the airport where he is met by his girlfriend. A stewardess, however, tells Mile's to put his suitcase in a rear storage compartment. Though the suitcase contains the money from the office, Miles reluctantly agrees. Later as he waits on the plane, he learns that a bomb threat has been called in. Since the police are searching the bags, he worries that he will be caught. What he doesn't realize is that his wife called in the bomb threat. She knew he was having an affair and called the threat in so he'd get caught.

Tuesday, March 20th, 1962

s7e24: Apex

Claude is cheating on his wife Clara with Clara's best friend Margo. Since Clara has been having problems with Claude, Clara asks Margo for advice. She wonders whether she should maker Claude the president of the company she knows. Clara tells Claude that is wife is going to divorce him. Since he will be left broke after a divorce, Margo suggests that Claude kill his wife. Claude tries to, but has second thoughts. Later she tells Margo that he will hire someone to do it. Margo decides to kill Clara herself. She offers Clara poisoned laced tea. Clarea drinks it and dies. A man named Weeks arrives and Margo pretends to be Clara in an effort to get rid of him. The man says he is here to collect an envelope with two thousand dollars in it. She gets the envelope and then kills Margo thinking she was Clara. Weeks was the hitman hired by Claude to kill his wife. The two thousand dollars was his payment.

Tuesday, March 27th, 1962

s7e25: The Last Remains

Marvin Foley is trying to arrange a burial for his late partner. He approaches a mortician, Amos Duff, and asks for advice. Since Amos's business is in need of money, he recommends the costly Class A service. Marvin, however, rejects the idea preferring a cremation without the Class A treatment. Later Amos discovers signs of foul play in the death of Marvin's partner. He approaches Marvin who agrees to buy a Class A funeral if Amos keeps his mouth shut. After the cremation, Marvin refuses to pay and tells Amos that nothing can be done since all the evidence was just destroyed. Amos, however, has kept one crucial piece of evidence: the fire-proof hunting buller Marvin used to commit murder.

Tuesday, April 3rd, 1962

s7e26: Ten O'Clock Tiger

Boxing manager Arthur Duffy is offered a powerful drug by a shady character named Boots Murphy. Boots tells him it is a drug used on race horses to turn losers into winners. Arthur decides to use the drug on one of his washed up fighters named Soldier Fresno. After Soldier is injected with the drug, he starts to win. Arthur and Boots begin to rake in the money. Soon Soldier gets a bout with the champion. Before the fight, however, Boots tells Arthur that he only has two more doses of the drug. Determined to win the fight, Arthur injects Soldier with both doses. Unfortunately the overdose causes Soldier to believe that he is already in the ring. He springs up and starts fighting. He beats Arthur to death.

Tuesday, April 10th, 1962

s7e27: Act of Faith

Alan Chatterton, an unsuccessful writer, sends successful author Ralston Temple a letter along with three sample chapters from his novel in progress. Alice, Temple's secretary, convinces her boss that the chapters are good and that he should meet the writer and perhaps give him money to finish his book. Temple agrees to meet Chatterton, but finds him an obnoxious boor. Nevertheless he gives him a six month loan. Six months later, Temple continues to fund Chatterton even though the book is not completed. Chatterton shows up again and asks for a thousand dollars so he can get married. Temple gives into the request, but later finds Chatterton partying in an expensive restaurant. Temple confronts Chatterton and rips up their contract. He then goes on vacation. Later, Alice tells Temple that Chatterton has finished his book. It is a best-seller and is going to be made into a movie. Temple shows up at a store where Chatterton is autographing his book. To Temple's surprise, Chatterton gives h

Tuesday, April 17th, 1962

s7e28: The Kerry Blue

Ned Malley loves Annie his old dog, a Kerry Blue. Ned's wife Thelma grows jealous. Though she likes the dog, she thinks her husband's love for it is unhealthy. One day, Annie dies. Ned accuses his wife of murder. He slips an overdose of sleeping pills into her hot chocolate. As she slips into unconsciousness, Ned hears familiar barking. He goes to investigate, but trips on fatally injures himself. A neighbor calls the police who come and revive Thelma. As her dead husband is being taken away she wonders whether she should have bought him a new Kerry Blue.

Tuesday, April 24th, 1962

s7e29: The Matched Pearl

A jewler sells a $5000 black pearl left with him by Captain McCabe. He then cheats McCabe out of some of the money owed to him. Hubert Wilkens, the pearl's buyer, asks the jewler for a second matched pearl. The jewler returns to McCabe. McCabe can provide one, but since he has been cheated he demands more money. Figuring that he can charge Wilkens a much larger amount, the jewler agrees. Unfortunately the jewler disocvers that he has been conned. McCabe and Wilkens were working together. The jewler bought the same pearl twice.

Tuesday, May 1st, 1962

s7e30: What Frightened You, Fred?

Fred Riordan is a recent parole who gets into a bar fight and is thrown back into prison. The prison warden, who is also running for governor, and the prison doctor believe Fred is simply afraid to cope with the outside world. They try to find out why. Fred tells them that when he got out of prison he went to his old neighborhood and realized that no one wanted him around. He tells them that he was contacted by a mobster named Tony Wando who wanted him to kill an associate of his. Fred tells them that he pretended to go along with it, but arranged to go back to prison to get out pf the deal. Warden Bragen feels sorry for Fred and arranges for him to get a comfortable desk job in the warden's office after a month of laundry detail and good behavior. This is perfect for Fred because it is Warden Bragen that he was in fact contracted to hit.

Tuesday, May 8th, 1962

s7e31: Most Likely to Succeed

In college, Dave Sumner was voted most likely to succeed. Nowadays, however, he has had a run of bad luck. He takes a job from Stanley Towers, a shady businessman. Stanley's business is being investigated by the goverment. At a meeting with the IRS, however, Stanley is shocked to discover that Dave is really an undercover Treasury Depeartment agent. He only pretended to be down on his luck so he could get the goods on Stanley's shady business dealings.

Tuesday, May 15th, 1962

s7e32: Victim Four

While on their honeymoon, Joe and Madeline Drake get into an accident that leaves him with a bad leg and her with painful headaches. Later, Joe discovers that Madeline's old boyfriend Ralph Morrow sent her an expensive wedding present. When Ralph shows up at their house, Joe become paranoid. He is worried that Ralph is responsible for a number of butcher knife murders that have been occuring in their neighborhood. Joe goes to search for his wife, as does Ralph. Meanwhile, Madeline is walking home. She hears someone behind her. She ducks into an alley, but is followed. Joe arrives on the scene only to discover Madeline standing over Ralph's bloody corpse. She confesses to her husband that she though someone was following her and killed to protect herself. She then admits that it has happened three times before when her headaches struck.

Tuesday, May 22nd, 1962

s7e33: The Opportunity

Paul Devore is an unhappily married department store manager. When he catches Lois Callen shoplifting he hatches an idea. He tells Lois that he will not turn her in, if she agrees to be part of a plan of his. Paul wants a divorce, but his wife refuses to give him one because she doesn't want him to take half of everything they own. When his wife is out of the house, he invites Lois over. Lois arrives and discovers the house burglarized. The burglary, however, is really Paul's doing. He hopes that his wife Kate will divorce him now that her treasured possessions are all gone. Paul asks Lois to tie him up. She does so and leaves. Later Kate arrives and tells Paul how lucky he is that the burglars didn't kill him. Instead of freeing her husband, however, she takes this opportunity to kill him.

Tuesday, May 29th, 1962

s7e34: The Twelve Hour Caper

Herbert J. Wiggam works at an investment firm for Sylvester Tupper. Tupper treats him employees like slaves. Knowing that a $565,000 bond is about to arrive Herbert and two other disgruntled employees decide to steal it. The plan to hide the bonds in the garbage can until the police leave. The plan goes awry, however, when one of the policemen knocks over the garbage can. The plot is not foiled, however. A old cleaning lady arrives just in time to scoop up the papers and takes them out with the trash. Later, Herbert arrives at the airport. He is headed for South America. He arrives with the cleaning lady who is, in fact, his mother.

Tuesday, June 5th, 1962

s7e35: The Children of Alda Nouva

Frankie Fane is an American gangster hiding from United States law enforcement in Italy. He is wanted by U.S. officials because he use to sell drugs to schoolchildren. At the suggestion of an American tourist named Ainsley Crowder, Frankie visits an old Etruscan village named Alda Nouva. While on a tour, the children of the village rob him. They then toss him into a deep pit to slowly die. America officials manage to trace Frankie to the village. When they discover that he has vanished, they decide to give up the search, thinking that justice has not been served.

Tuesday, June 12th, 1962

s7e36: First Class Honeymoon

Edward Gibson, a recent divorcee, must make alimony payments of $2000 every month. One day an artist arrives at his house and offers to sell him a portrait of his ex-wife for $2500. Edward throws him out, but keeps the painting. Later Carl Seabrook arrives and tells Edward that he will marry his ex-wife if Edward gives him $5000. If Gloria is married, Edward will not have to pay alimony. Edward accepts the offer and pays Carl $3000 up front. Later that day, Edward heads over to his ex-wife's house. He wants to give her the painting as a wedding gift. At his ex-wife's, he discovers her dead of a heart attack. He later discovers that his ex-wife died earlier that morning and that Carl was with her at the time. After his ex-wife died Carl approached him with his offer. Cheated out of $3000, Edward angrily calls Carl only to discover that he has left town going on a first class honeymoon with a stunning new wife.

Tuesday, June 19th, 1962

s7e37: The Big Kick

Mitch and Judy are out-of-work beatniks in need of money. At a party held by one of Mitch's friends Bruce, Judy meets an older man named Kenneth. Kenneth is not a beatnik, but he likes to attend their parties. He asks Judy on a date. Mitch encourages Judy to date Kenneth because he seems to have money. Kenneth gives Judy a diamond bracelet which Mitch takes and tries to sell to a jeweler. The jeweler has Mitch arrested. It seems that the bracelet Kenneth gave to Judy was in fact stolen. With Mitch in prison, Kenneth who is actually a beatnik-hater stabs Judy to death in her apartment.

Tuesday, June 26th, 1962

s7e38: Where Beauty Lies

Caroline Hardy is the housekeeper to and lover of an actor named Paul Ross. Paul Ross sneaks off with another woman. Caroline grows jealous and wants revenge. She arranges an explosion and Paul is horribly scarred. He has plastic surgery. Caroline tells him that the operation did not restore his looks. She refuses to let anyone see him and agrees to stay with him for the rest of her life. In reality, the plastic surgery was a success and Paul is as handsome as he ever was.

Wednesday, May 30th, 1962

s7e39: The Sorcerer's Apprentice

Hugo is a retarded boy without a home. He is taken in by a kind carnival magician Sadini. Sadini's deceiful wife, Irene, performs in her husband's act as the woman whose body is, supposedly, sawed in half. Irene manipulates Hugo into killing her husband. She says she wants to start a new act with Hugo and convinces him that he can perform the sawing the woman in half trick because the magic is in the wand. Hugo killes Sadini for her, but then she backs out on her promise. Hugo knocks out Irene in a struggle. He then decides to attempt the trick and ends up sawing Irene in half for real.
Season 0
Tuesday, October 4th, 2005

s0e1: Alfred Hitchcock Presents: A Look Back

s0e2: A Talk WIth Hitchcock

s0e3: The Thrilling Art of Alfred Hitchcock

s0e4: Season 4 Extras
Season 1
Sunday, October 2nd, 1955

s1e1: Revenge

When Carl Spann's wife Elsa is assaulted by an unknown attacker, he drives his still-incoherent wife around town, hoping she can point out her attacker.