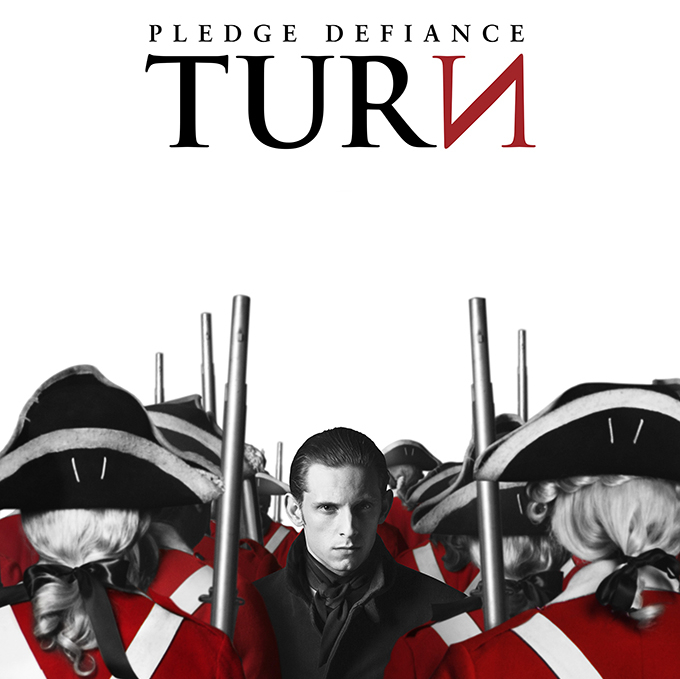 Season 1
Sunday, April 6th, 2014

s1e1: Pilot

During the early years of the Revolutionary War, a Long Island farmer is recruited to spy on the British army.

Sunday, May 25th, 2014

s1e8: Challenge

Anna looks for enemy intelligence at an exclusive gentleman's party against Abe's wishes.

Sunday, June 1st, 2014

s1e9: Against Thy Neighbor

Simcoe tries to hunt out the rebel conspirators in Setauket. Ben is sent away on a secret mission.

Sunday, June 8th, 2014

s1e10: The Battle of Setauket

Mary struggles when she realizes that Abe is a spy working for the other side. Ben and Caleb hope to save Patriot families when they carry out a raid on Setauket.
Season 2
Monday, April 13th, 2015

s2e1: TBA

Monday, April 20th, 2015

s2e2: TBA

Monday, April 27th, 2015

s2e3: TBA

Monday, May 4th, 2015

s2e4: TBA

Monday, May 4th, 2015

s2e5: Sealed Fate

Abe makes one last effort to recruit a spy inside New York; Ben must determine who is a double agent.

Monday, May 11th, 2015

s2e6: Houses Divided

Mary begs Richard to help get Abe free from prison; Anna tries to seduce Simcoe; Ben and Caleb rescue Hewlett.

Monday, May 25th, 2015

s2e7: TBA

Monday, May 25th, 2015

s2e8: Providence

Caleb sails into New York Harbor; France makes an alliance with the American Patriots; Andre and Peggy plan to elope.

Monday, June 1st, 2015

s2e9: The Prodigal

Monday, June 8th, 2015

s2e10: Gunpowder, Treason, and Plot

Abe plots Major Hewlett's assassination; Ben fights at the Battle of Monmouth; Benedict Arnold longs for Peggy.
Season 1
Sunday, April 13th, 2014

s1e2: Who by Fire

To prevent Anna being blamed for the murder of a Royal Officer, Abe must find the culprit; Ben and Caleb interrogate Simcoe.

Sunday, April 20th, 2014

s1e3: Of Cabbages and Kings

On the run from the British, Ben is betrayed by his own militia. Abe travels with Richard to New York to spy. Mary confronts Anna.

Sunday, April 27th, 2014

s1e4: Eternity How Long

Abe and Richard grapple with orders to dig up gravestones; Ben and Caleb try to get their intelligence to General Washington.

Sunday, May 4th, 2014

s1e5: Epiphany

Celeb and Ben follow mysterious orders; Washington's army crosses into enemy territory.

Sunday, May 11th, 2014

s1e6: Mr. Culpeper

Abe heads to New York and runs into a desperate patriot along the way. Ben is tasked with creating America's first spy ring.

Sunday, May 18th, 2014

s1e7: Mercy Moment Murder Measure

An old threatening presence returns to Setauket, worrying Abe that Anna is no longer protected.
Season 3
Monday, June 20th, 2016

s3e9: Blade on the Feather

Benedict Arnold plots to turn over West Point to the British. Andre negotiates for Peggy. Abe plots revolt in Setauket.

Monday, April 25th, 2016

s3e1: Valediction

In the third-season premiere, Abe covers up a murder with an unlikely accomplice. Elsewhere, Benedict Arnold abuses his power as he settles into a new home in Philadelphia.

Monday, May 2nd, 2016

s3e2: Cold Murdering Bastards

Anna tries to save the ring after Abe's cover is blown; and Benedict Arnold seeks Washington's help against charges of treason. Meanwhile, Townsend sends a signal.

Monday, May 9th, 2016

s3e3: Benediction

Peggy gets Benedict Arnold to contact the British; Caleb plans an ambush for Simcoe; Anna tries to save Major Hewlett.

Monday, May 16th, 2016

s3e4: Hearts and Minds

A mysterious woman rescues Ben; Abe tries to stop Anna and Hewlett's marriage; Arnold negotiates with the British and Andrew betrays Peggy

Monday, May 23rd, 2016

s3e5: Hypocrisy, Fraud and Tyranny

Townsend uncovers a British counterfeiting operation. Rogers threatens to destroy Abe's spying ring. Simcoe threatens Richard.

Monday, May 30th, 2016

s3e6: Many Mickles Make A Muckle

Washington goes to Benedict Arnold's Philadelphia ball; Abe tries to stop Rogers from reaching Townsend; old friends and enemies collide.

Monday, June 13th, 2016

s3e8: Mended

The Culper Ring is resurrected in time to save Washington's army. Simcoe terrorizes Setauket as he hunts for Rogers. Anna infiltrates New York.

Monday, June 27th, 2016

s3e10: Trial and Execution

The captured spies on both sides of the war head to the gallows; Benedict Arnold demands glory revenge.