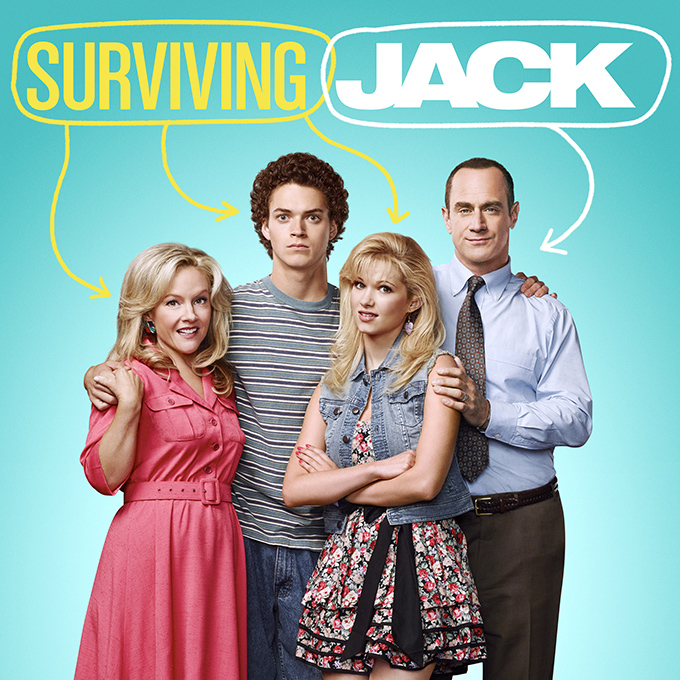 Season 1
Thursday, March 27th, 2014

s1e1: Pilot

Jack Dunlevy, a strict ex-military man, takes over raising the children while his wife returns to school. First up, his son Frankie is having girl problems while his daughter Rachel gets caught with her boyfriend in her room.

Thursday, April 3rd, 2014

s1e2: Gonna Make You Sweat

Frankie, George and Mikey ask Jack to coach them for varsity baseball tryouts, but little do they know what's in store when Jack takes the training to the most intense level. Meanwhile, as the Dunlevy house becomes the cool hangout spot, Joanne crosses the line by getting too involved in Rachel's love life.

Thursday, April 10th, 2014

s1e3: How Do You Talk to an Angel

Frankie tries to find the right moment to ask his crush Heather to the homecoming dance, but when he finally works up the courage, she's already said yes to someone else. Meanwhile, Jack punishes Rachel by making her drive George to school.

Thursday, April 17th, 2014

s1e4: Rhythm is a Dancer

It's homecoming night, but Frankie is bummed that his crush, Heather, is promised to another date and Rachel is protesting the school's "No Grinding" policy. Meanwhile, with the kids out of the house, Jack and Joanne are planning a passionate night to themselves.

Thursday, April 24th, 2014

s1e5: Something to Talk About

During an evening of inopportune timing, Frankie introduces his new girlfriend, Heather, to Joanne, who has just gotten her tubes tied and is still on pain medication. Instead of taking care of Joanne post-surgery, Jack has his hands full policing Frankie and Rachel. Meanwhile, George and Mikey try to retrieve a porn video they disguised in a "Casablanca" VHS case that has been placed into the wrong hands at the Dunlevy house.

Thursday, May 1st, 2014

s1e6: She Drives Me Crazy

In an effort to have Rachel more engaged in school and take her future seriously, Jack gets her a spot on the wrestling team, much to the chagrin of the wrestling coach. Meanwhile, Joanne realizes that Frankie is now too embarrassed to be seen with her during their annual mother-son trip.

not specified

s1e8: Smells Like Teens Spirit

Jack overestimates his parenting skills when he lets Rachel have a sleepover.