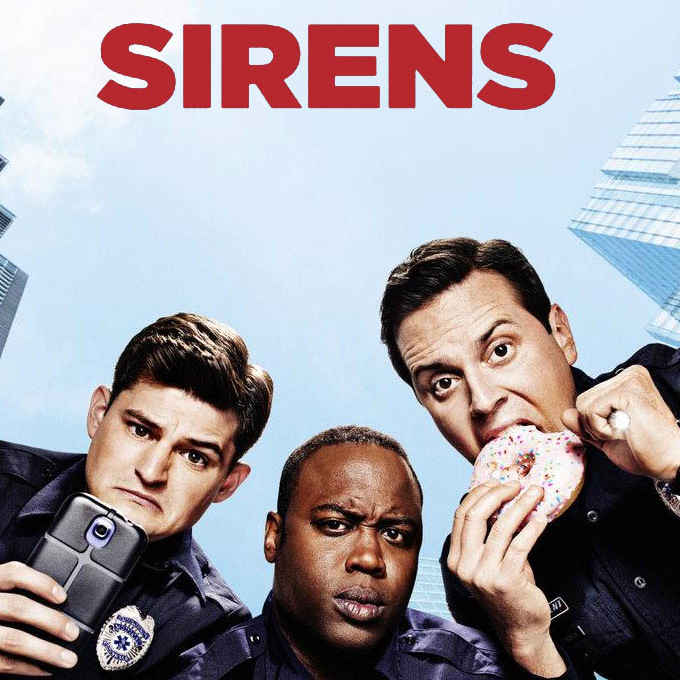 Season 1
Thursday, March 6th, 2014

s1e1: Pilot

Chicago EMT's and longtime best friends Johnny and Hank are breaking in Brian, an eager new recruit. Johnny's on again-off again relationship with Theresa, a cop with Chicago PD, is the main topic of the day. Hank implores him to move on, especially when he sees Theresa flirt with her new partner Danny, who Hank calls a dead ringer for Denzel Washington. But Johnny's not ready to let go, even though it was his inability to commit that drove Theresa away. And when he finds out that she has a date that very night, he enlists Hank and a reluctant Brian to help him with a stakeout.

Thursday, March 6th, 2014

s1e2: A Bitch Named Karma

Thursday, March 13th, 2014

s1e3: Rachel McAdams Topless

Thursday, March 20th, 2014

s1e4: Famous Last Words

Thursday, March 27th, 2014

s1e5: Alcohol Related Injury

Thursday, April 3rd, 2014

s1e6: The Finger

Thursday, April 10th, 2014

s1e7: Till Jeff Do Us Part

Thursday, April 17th, 2014

s1e8: There's No ''I'' in Cream

Thursday, April 24th, 2014

s1e9: Itsy Bitsy Spider

Thursday, May 1st, 2014

s1e10: Shotgun Wedding
Season 2
Tuesday, February 3rd, 2015

s2e3: Briandipity

The guys contemplate fate and serendipity after several random, but fortuitous, incidents; and Johnny becomes upset with Theresa when he learns that she doubts destiny brought them together.

Tuesday, February 3rd, 2015

s2e4: Transcendual

Johnny and Hank are given free passes to a health club after treating a gym rat; and Voodoo tests Brian's ability to remain in a sexless relationship.

Tuesday, March 3rd, 2015

s2e7: Let Pythons Be Pythons

The guys confront chaos when a car crash releases an unusual passenger. Meanwhile, Billy deals with a different sort of chaos when he accompanies Theresa and Maeve to a sample sale.

Tuesday, March 24th, 2015

s2e10: Balls

Johnny, Theresa, Billy and Maeve begin to play tennis together; Cash helps Hank shop for his mother's birthday gift; Brian rides along with Voodoo and Stats.

Tuesday, March 10th, 2015

s2e8: Hypocritical Oath

After they save a local mobster, Brian tries to get the guys to makes some changes in the rig, Hank considers the worst person he's ever helped, and Billy goes looking for his old pony.