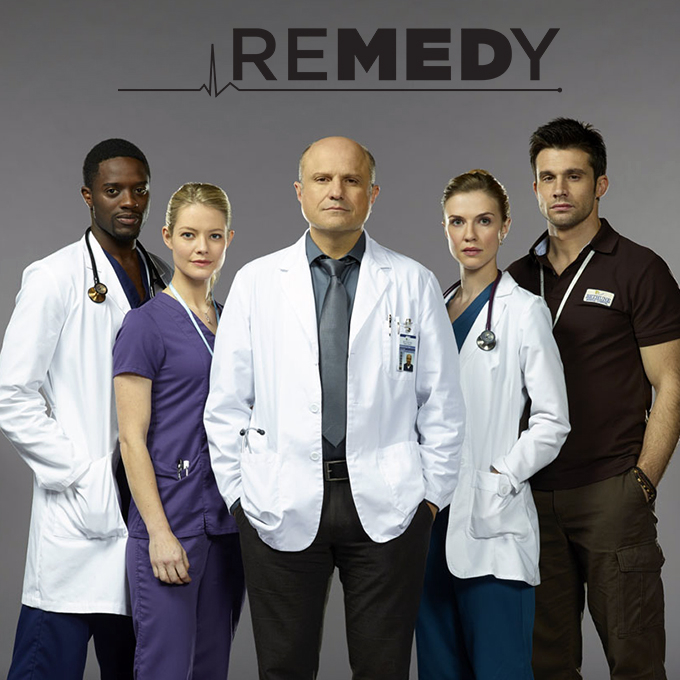 Season 1
Monday, February 24th, 2014

s1e1: Bad Blood

The Conner family is thrown back together in a haze of blood and confusion, as prodigal son Griffin returns to his second family home - Bethune General Hospital.

Monday, March 3rd, 2014

s1e2: Homecoming

Griffin's first day as Bethune's newest porter is a rocky one, while Melissa forges an unlikely connection with the sister of a patient whose life she is scrambling to save.

Monday, March 10th, 2014

s1e3: Testing, Testing

Brian resolves to improve his patient interaction after receiving several complaints, while Griffin forms an unlikely bond with a cantankerous war veteran.

Monday, March 17th, 2014

s1e4: Shift/Change

When two babies die of a mysterious infection in the Paediatric ICU, Allen scrambles to find patient zero before Bethune General suffers a full-blown outbreak.

Monday, March 24th, 2014

s1e5: The Beast Within

Monday, March 31st, 2014

s1e6: Scary Bears

Monday, April 7th, 2014

s1e7: Tomorrow the Green Grass

When Rebecca is brought into the ER with a mysterious paralysis creeping up her body, Allen has to scramble to find out what's happening before it's too late.

Monday, April 14th, 2014

s1e8: Shadow of Doubt

Monday, April 21st, 2014

s1e9: The Little Things

Monday, April 28th, 2014

s1e10: Quit the Horizon
Season 2
Monday, April 20th, 2015

s2e5: Life in Technicolour

Mel's new relationship with Cutler is causing a rift with Sandy, who recruits Rebecca to babysit against Mel's wishes. Zoe has agreed to a bone marrow transplant to save her estranged mother, but Griffin is acting strangely and can't seem to pull it together to support her. Mel, riding a high from her relationship with Cutler, takes an uncharacteristic risk in surgery. The whole Conner family is rocked when Rebecca's first time looking after Maya results in crisis.

Tuesday, May 19th, 2015

s2e9: Fight or Flight

Mel and Cutler are slated to catch a flight to Dallas to plan their future there when Griff's alarming behaviour holds them back. Sandy insists the Conners address Griff's drug problem immediately as a family, despite warning signs that suggest they should utilize professional help. Meanwhile, Mel duels with her replacement, Dr. Jake Reuben, over the care of her cherished high school English teacher, and Cutler identifies a patient with critical symptoms that a distracted Allen has missed.

Tuesday, May 19th, 2015

s2e10: Day One

Sandy is in critical condition following a car accident on her way to find an unstable Griffin. Zoe tracks down a messed up Griff and peels him off the roof, but when she cleans him up and brings him into Beth-H to see Sandy, Allen is livid. Mel pressures Jake and Dr. Bernstein to deliver the best medical care possible to Sandy, and Cutler tries to help a family whose son is displaying bizarre and troubling behaviour. Through the darkness Allen and Griff are able to reach a measure of understanding, and Griffin ultimately turns to his downstairs family for help.