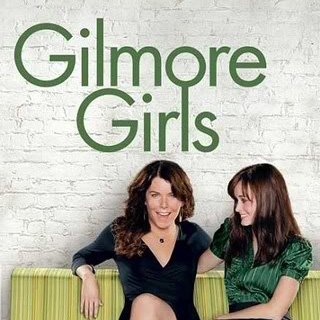 Season 1
Thursday, October 5th, 2000

s1e1: Pilot

After Rory is accepted at Chilton, an extremely prestigious and expensive prep school, Lorelai's difficulty in raising the tuition money forces her to ask her wealthy parents, from whom she is estranged, for a loan. The elder Gilmores happily loan their daughter the money in exchange for an end to the estrangement and a family dinner every Friday night. In her last week at Stars Hollow High School, Rory meets a very cute new transfer student named Dean, which gives her second thoughts about attending Chilton. When Lorelai discovers that her ambivalence about Chilton centers on a boy, they argue about her future, but after the first Friday night family dinner at her grandparents' house, Rory makes up with her mother and decides to go to Chilton after all when she realizes the sacrifice her mother has made in agreeing to end the estrangement with her grandparents.

Thursday, October 12th, 2000

s1e2: The Lorelais' First Day at Chilton

Lorelai oversleeps on Rory's first day at Chilton, and discovers that all her good clothes are at the cleaners. She throws on a tiny tie-dyed top, Daisy Mae shorts, and cowboy boots to the dismay of Rory, the Chilton headmaster, and Emily, who has shown up for Rory's first day. Lorelai and Emily leave after some awkward moments in the headmaster's office, bickering the entire way out. Rory's day goes downhill from there. She's handed a three inch binder containing one week's worth of notes from one class and meets some insufferable classmates who are determined to make her life at Chilton miserable.

Thursday, October 19th, 2000

s1e3: Kill Me Now

When Rory announces at Friday night dinner that she has to pick a team sport to play at Chilton, Emily insists that Richard take Rory to the club and teach her golf. Although Rory tees off to a rocky start, she soon gets into the swing of things and has a great time walking and talking with Richard. Later, Lorelai's mixed feelings as Rory tells her how much she enjoyed being with Richard at the club provokes her into an intensely stupid argument with Rory, which is soon patched up when Lorelai realizes that she's not losing Rory to her parents. At the Inn, Lorelai has her hands full overseeing all the preparations for an ornate double wedding ceremony and contending with a pair of spoiled and quarrelsome twin brides, their exhausted mother, their twin grooms, Michel, and the rest of her staff.

Thursday, October 26th, 2000

s1e4: The Deer Hunters

Max Medina gives Rory the first "D" of her life on an English paper. Paris taunts her non-stop about being a failure and gets Rory very stressed about an upcoming test on Shakespeare that will count for 20% of her English grade. Lorelai spends the week helping Rory study, and they both collapse exhausted at the kitchen table in the early morning hours of the day of the big test. Naturally, they oversleep. In her panic to get to school on time, Rory gets into a car accident -- she gets hit by a deer who runs into Lorelai's car at a stop sign. When she walks into class late, Max tells her that she can't take the test, and Rory has a meltdown, finally giving Paris and Tristan the chewing out they so richly deserve. Lorelai pleads Rory's case with the headmaster to no avail, and has her own meltdown, leaving with a few not-so-well-chosen insults to the headmaster and Chilton. On their way home, Rory insists that they stop and look for the deer to make sure it's all right and Loralei rea

Thursday, November 2nd, 2000

s1e5: Cinnamon's Wake

During their weekly dinner at Emily's, Lorelai learns of her cousin Claudia's funeral, but as she didn't know the woman, she doesn't want to go. The next day Rory reminds Lorelai of the Chilton bake sale, and on their way out they meet their neighbors Babette and Morey out walking their cat Cinnamon. Dean surprises Rory at the bus stop and rides with her for a little bit, telling her "Goodbye, Lorelai Gilmore" as he leaves. At the Chilton bake sale, Lorelai sees Max Medina and is cold to him, but after he tells her that he wants to help Rory and be friends, she agrees to meet him for coffee. Rory "accidentally" runs into Dean at the market, and is teased by Miss Patty for it. Lorelai meets with Max, who says that they should date. Lorelai thinks it's a bad idea. Max proceeds to tell her that they are attracted to each other, and after a sad story about seizing the day, Lorelai agrees to dinner. Max leaves her with "Goodbye, Lorelai Gilmore," leaving her just as flustered as Rory was wh

Thursday, November 9th, 2000

s1e6: Rory's Birthday Parties

It's Rory's birthday, and her grandmother and mother each plan a party representative of their respective styles; Emily's elegant party so discomfits Rory that they argue; to make peace, Emily and Richard attend Lorelai's informal bash the next evening.

Thursday, November 16th, 2000

s1e7: Kiss and Tell

Dean gives Rory her first kiss; fearful of her mother's disapproval, Rory decides not to tell Lorelai for a little while; Lorelai gets stressed when she hears about the kiss from Mrs. Kim instead of Rory; Rory freaks out at first when Lorelai invites Dean over to watch videos and eat junk food, but ends up having a good time after all.

Thursday, December 14th, 2000

s1e8: Love and War and Snow

The first snow of the season falls heavily, stranding Rory at Emily and Richard's house and their cook at home, leaving Rory to make dinner and introduce her grandparents to the joys of frozen pizza with extra cheese. Luke is obsessing about the silliness of the re-enactment of the Battle of Stars Hollow in the town square, which basically consisted of twelve men who stood waiting all night for Redcoats who never arrived. He finally relents and makes amends to all by bringing them coffee. Lorelai is enjoying a walk alone in the snow when she comes upon Max, whose car has died in Stars Hollow on the way home from Stamford. She whisks him off for fiesta burgers and the movies, and they have a marvelous time on their first date. Luke gets a very pained expression on his face as he sees them walk through town arm-in-arm and kiss. When they arrive at Lorelai's house, their passionate embraces are interrupted by a distraught Lane, who was waiting there for Rory. Lorelai has a heart-to-heart

Wednesday, December 20th, 2000

s1e9: Rory's Dance

During dinner at her mother's, Lorelai finds out that not only is there a formal dance at Chilton, but that Rory doesn't want to go. On the way home, Lorelai convinces Rory that she needs to have this experience, and even offers to make Rory a dress. Lane prods Rory into asking Dean to go, and she nervously does. Even though he says he doesn't really like dances, he agrees to go with Rory. When Emily arrives at Lorelai's the night of the dance to see Rory off and take some pictures, she finds that Lorelai has thrown her back out. She decides to stay and to take care of Lorelai,and they manage to get in some nice mother-daughter bonding during the course of the evening. The dance starts off well; Rory's dress is complimented, Dean is admired, and Paris is embarrassed when everyone finds out that her date is her cousin and that he insisted upon being paid to escort Paris. Unfortunately, Tristan baits Dean, and they almost get into a fight before Dean warns him never to come near Rory aga

Thursday, December 21st, 2000

s1e10: Forgiveness and Stuff

Things are still chilly between Rory and Lorelai; Lane gives Rory advice about the right Christmas gift for Dean; Emily and Lorelai have a tiff about Christmas dinner, leaving Rory to go by herself; Dean and Lorelai patch things up; Luke makes a lonely Lorelai a Santa burger; Richard collapses and is rushed to the hospital; Luke gives a car-less Lorelai a ride to the hospital; relieved that Richard's collapse was only a bout of angina, the Gilmores settle their differences.

Thursday, January 11th, 2001

s1e11: Paris is Burning

As Lorelai and Max grow closer, Rory begins to get attached to the idea of Max in their lives, which freaks Lorelai out; Sookie and Lorelai have a frank talk about relationships; Lorelai tries to ease out of her relationship with Max during Parent's Day at Chilton, but ends up passionately kissing him in his classroom just as Paris walks by; stung by the details in the newspapers about her parents' messy divorce, Paris tells everyone in the lunchroom about Max and Lorelai to deflect gossip away from her and towards Rory; Rory confronts Paris, gets an apology, and offers a sympathetic ear, which is grudgingly accepted; Sookie asks Jackson out on a date and he accepts.

Thursday, January 18th, 2001

s1e12: Double Date

From the WB Media Site: ""After Lorelai encourages Sookie to ask out her produce man, Jackson, she soon finds herself on the double date from hell with Jackson's very odd cousin (guest star Max Perlich, ""Homicide: Life on the Street""), which makes Luke jealous enough to finally work up the courage to ask Lorelai out. Meanwhile, Rory and Lane get into trouble when they double date with Dean and his friend Todd (guest star Lukas Behnken) without telling their moms.

Thursday, February 15th, 2001

s1e13: Concert Interruptus

Lorelai organizes the Stars Hollow Charity Rummage Sale and buys a sweatshirt donated by Luke. When she wears it into the diner, he goes ballistic, much to her shock. Sookie tells her later that the sweatshirt belonged to his old girlfriend Rachel, who broke his heart. When Lorelai's curiosity gets the better of her and she demands details from Sookie, Sookie teases her about being jealous of Rachel, which Lorelai denies a little too strongly. Lorelai returns the sweatshirt to Luke, reminding him that it's okay to hold onto some good memories. To the delight of Lorelai and Rory, Sookie gets great tickets to a Bangles concert in New York City. When Lane's mother won't let her join them, Lorelai suggests that Rory invite Paris, Madeline, and Louise, who have gathered at the house to prepare for a school debate. The girls accept and take Sookie's good seats while she and Lorelai head for seats in the nosebleed section that they bought at the door. During the concert, Madeline and Louise m

Thursday, February 22nd, 2001

s1e14: That Damn Donna Reed

An evening of "The Donna Reed Show" reruns infects Dean and both Gilmore Girls -- Dean expresses a longing for the type of family represented by the show, Lorelai helps Luke spruce up the diner with a fresh paint job and new curtains, and Rory dresses up like Donna and fixes a 1950s style dinner for Dean while petsitting Babette's new kitten; when the baby chick that's the subject of Rory's midterm project gets loose in the house, Lorelai frantically calls Luke to help her search the house; both Sookie and Emily force Lorelai to confront her feelings for Luke; Christopher roars into town on his motorcycle, and agrees to stay at Lorelai's and Rory's during his visit.

Thursday, March 1st, 2001

s1e15: Christopher Returns

Wanting to play a greater role in Rory's life, Christopher settles in for his visit and lets Rory give him the grand tour of Stars Hollow. When his parents arrive in Hartford for a visit, Emily invites everyone to Friday night dinner, which turns out to be an unqualified disaster after Richard nearly comes to blows with Christopher's father over critical comments about Lorelai. In the aftermath of the ruined dinner party, Richard retreats to his study to calm down, Emily makes a plate for Rory in the kitchen and reassures her how much she is loved and regarded, and Christopher finds Lorelai on the balcony of her old bedroom and comforts her by repeating a little romantic history. The next morning, Lorelai awakens with a start, horrified that she forgot to help Luke paint the diner after dinner on Friday night. Grabbing a jacket, she races to the diner still clad in her pajamas, and begs Luke's forgiveness. He shrugs it off at first, but appears somewhat wounded when he realizes that L

Thursday, March 8th, 2001

s1e16: Star-Crossed Lovers and Other Strangers

Luke's ex-girlfriend Rachel arrives in Stars Hollow unexpectedly, and immediately picks up on the attraction between Luke and Lorelai, which they deny. Rachel decides to stay for awhile, which leaves Luke and Lorelai with mixed feelings. Lorelai and Rory are amazed when Emily agrees to excuse Rory from Friday night dinner so that Rory and Dean can celebrate their three month anniversary. When Lorelai arrives for dinner, she discovers the source of Emily's largesse -- her mother has invited another guest -- a man with whom she secretly hopes to fix Lorelai up. After a painful dinner with one of the world's most boring men, Lorelai attempts to escape through the window of her old bedroom, but is caught in the act by Richard. When he is forced to admit that even he is bored by the man, he uncharacteristically covers for her and lets her make her getaway. Back in Stars Hollow, Dean treats Rory to a wonderfully romantic dinner, and then gives her a present -- a car that he's restoring for h

Thursday, March 15th, 2001

s1e17: The Breakup, Part 2

Rory decides to engage in a flurry of activity to avoid thinking about Dean, despite Lorelai's advice to wallow; Lorelai runs interference as the residents of Stars Hollow reach out to console Rory and Luke attempts to bar Dean from the diner; Rachel pitches in to help Luke out at the diner; Jackson prepares dinner for Sookie, and has a tough time keeping her out of the kitchen; Rory decides to attend Madeline's party and takes Lane along for company; Lorelai decides to visit Max when she realizes how much she misses him; Lane is torn when she meets the perfect guy at the party; Rory attempts to befriend Tristan after he has very public breakup with his girlfriend at the party, and when he apologizes for his past bad behavior towards her and kisses her, she bursts into tears; at home, Rory sobs to Lorelai that she's ready to wallow now.

Thursday, March 22nd, 2001

s1e18: The Third Lorelai

Emily becomes unhinged at the prospect of a visit from Richard's mother Trix; Paris is outraged when she discovers that Tristan asked her for a date at Rory's urging; fearing that she'll never see Lorelai again, Emily opposes Trix's offer to set up a trust fund for Rory.

Thursday, April 26th, 2001

s1e19: Emily In Wonderland

Rachel finds an abandoned inn that Lorelai and Sookie fall in love with; Lorelai and Rachel spend the afternoon getting to know each other and Rachel asks Lorelai to put in a good word for her with Luke; as Rory takes Emily on a tour of Stars Hollow, Emily hits it off with Mrs. Kim and Michel, but becomes distraught when she sees Lorelai and Rory's first home; at Sookie's urging, Lorelai gives Jackson's cousin Rune a job at the Inn.

Thursday, May 3rd, 2001

s1e20: P.S. I Lo...

Lorelai helps Luke shop for a birthday present for Rachel and goes wild outfitting him with a new wardrobe; overwhelmed by sadness at her breakup with Dean, Rory is distressed to discover that Lane and Dean have become science project partners, and incensed to find out from Max that Lorelai has neglected to mention that they are dating again, so she argues with Lorelai and then takes off for Hartford to spend the night at her grandparents' house without telling her mother; when an angry Lorelai confronts Dean and discovers the truth about his breakup with Rory, she fears that she has taught Rory not to commit to a relationship.

Thursday, May 10th, 2001

s1e21: Love, Daisies and Troubadours

Paris wreaks her revenge after Tristan lies about going to a concert with Rory; Rachel leaves Stars Hollow after she becomes convinced that despite his protests, Luke is in love with Lorelai; Rory's defense of the Stars Hollow troubadour during a town meeting brings her back together with Dean, enabling her to finally say, and mean, the words that he's been longing to hear; Luke and Max meet and engage in a little not-so-friendly rivalry as Max begins to suspect, despite her protests, that Lorelai and Luke were once an item; Max proposes to Lorelai with a thousand yellow daisies.
Season 2
Tuesday, October 9th, 2001

s2e1: Sadie, Sadie

Lane freaks out when her parents buy her a one-way ticket to Korea for the summer; Luke gives Lorelai a lot to think about when she tells him about Max's proposal; Lorelai finally says ""yes"" to Max and tells everyone except her parents; when Rory brings Dean to a special dinner at her grandparents' house to celebrate making it into the top 3% at Chilton and Richard attacks Dean for not meeting Gilmore standards of excellence, Rory springs to Dean's defense and creates a rift between Richard and his granddaughter; Emily is heartbroken when she finds out about the wedding from Sookie instead of Lorelai.

Tuesday, October 9th, 2001

s2e2: Hammers and Veils

Rory stresses out about being too far behind on extracurriculars, which puts a strain on her relationship with Dean; Henry expresses an interest in dating Lane; Richard and Rory patch up their differences; hurt over being the last to know, Emily gives Lorelai a frigid reception when her daughter finally tells her the good news; all of Stars Hollow turns out for Lorelai's and Max's engagement party.

Tuesday, October 16th, 2001

s2e3: Red Light on the Wedding Night

Lorelai, Sookie, Emily, Michel, and Rory go to a drag club for Lorelai's bachelorette party; Emily regales the group with stories about the week before her wedding, some of which give Lorelai pause about her own feelings about marriage; when everyone else leaves to call their sweeties, Lorelai calls Christopher instead of Max; later that evening at home, Lorelai announces to Rory that she's calling the wedding off because she's realized that Max isn't the one for her; mother and daughter decide to take a road trip to avoid the sympathies of all of Stars Hollow.

Tuesday, October 23rd, 2001

s2e4: The Road Trip to Harvard

To escape everyone's reaction to the news of the broken engagement, Lorelai and Rory hit the road, and stumble upon the bed and breakfast from hell before eventually arriving at Harvard, where Rory gets a taste of college life and Lorelai muses over what might have been; Lane comes home loaded with bootlegs from Seoul; Lorelai breaks into tears when she sees the chuppah that Luke made for her; Luke commiserates with Lorelai even though he's secretly overjoyed to hear that the wedding's off; Lorelai decides to get serious about making her dream of opening an inn a reality.

Tuesday, October 30th, 2001

s2e5: Nick & Nora/Sid & Nancy

Luke's sister Liz, afraid that her 17 year old son Jess is headed for trouble, puts him on a bus to Stars Hollow to live with Luke. Lorelai finds out and offers Luke some guidance on the care and feeding of a teenager, but is rebuffed. Undaunted, she hosts a dinner party for Jess, who is sullen and angry with everyone except Rory. At the first opportunity, he takes a beer from the fridge and sneaks out to the back porch. Lorelai finds him and gives him a lecture on how good he has it with Luke. Jess tells her what she can do with her little speech and then leaves. When Luke finds out about Lorelai's meddling, they quarrel and he goes to find Jess. Taylor calls Luke the next day to accuse Jess of stealing money from the bridge fund container at the market. Luke confronts Jess about this accusation, and becomes so frustrated at his response that he shoves him into the lake. Realizing that he needs Lorelai's help, he goes to her house to patch things up, only to find that one of Babette's

Tuesday, November 6th, 2001

s2e6: Presenting Lorelai Gilmore

Richard, who has become increasingly irritable and contentious with Emily, begins to put in more hours in the office than ever. Without telling Emily, he cancels several important social engagements due to the pressures of work, which leaves her both upset and concerned about her husband. At the urging of her friends, she decides that Rory's making her debut at a society ball will be just the thing to get Richard back into the social swing. To Lorelai's amazement, Rory willingly agrees and Emily goes into high gear shopping in preparation. Dean protests loudly about the formal attire he is forced to wear and the fox-trot lessons he is forced to take from Miss Patty, so Rory promises him a lifetime of watching Battle Bots at his side if he'll be a good sport and go along with the occasion. Lorelai asks Christopher to escort their daughter on the night of the big event, and he surprises her by agreeing to come willingly. Lorelai is in for even more of a shock when he arrives on time, dr

Tuesday, November 13th, 2001

s2e7: Like Mother, Like Daughter

Headmaster Charleston decrees that both Gilmore girls need to improve their socialization skills at Chilton if they want him to write a glowing recommendation for Rory's Harvard application. Rory's first attempt to socialize leads her to ask a group of girls at lunch if she could join them. They agree and hit it off famously. After lunch, an insanely jealous Paris accosts Rory and tells her the the group that she innocently stumbled into is ""The Puffs"", Chilton's famed secret sorority. Paris would do anything to join, and she begs Rory not to bad-mouth her to the group. At the next opportunity, Rory talks Paris up to the group and they are both accepted as pledges. The Puffs ""kidnap"" Rory, Paris and the other pledges very early one morning under the guise of taking them to breakfast, but instead take them to Headmaster Charleston's office to be initiated into the group. In the middle of the ceremony, they are discovered by Charleston and the security guards. He calls their parents an

Tuesday, November 20th, 2001

s2e8: The Ins and Outs of Inns

Lorelai and Sookie gear up their plans to open an inn, but encounter a roadblock when the owner of their dream location refuses to sell the property. The unexpected arrival of Mia, the absentee owner of the Independence Inn, complicates matters even further when Lorelai begins to experience pangs of guilt at leaving Mia with the responsibility of running the Inn again. When Lorelai finally summons up the courage to tell her about their plans, Mia is supportive and enthusiastic, and announces that this was just the opportunity she was waiting for to sell the Inn. Lorelai is saddened at this news and tells Emily how much the Inn means to her as the place where she and Rory grew up together, oblivious to the pain she is causing her mother. Lorelai's emotional turmoil culminates with having her first ever argument with Sookie. After a pep talk from Luke, Lorelai apologizes to Sookie and recommits to their friendship and partnership. Stung by the loss of years and memories while Lorelai and

Tuesday, November 27th, 2001

s2e9: Run Away, Little Boy

Lorelai receives a late wedding present without a card attached, and insists that it be returned. Sookie sees to what great lengths Lorelai is going to find out who sent it, and tells Lorelai to move forward in life to get some closure on her relationship with Max. Lorelai takes her advice and accepts a dinner date with Paul, one of the other students in her business class. The date goes well, but they decide to remain friends because they don't have very much in common. When Paul appears at Luke's the following Saturday with his parents in tow, Lorelai gets ribbed by everyone in town because he's so young. Luke is uncharacteristically quiet, which Lorelai can't figure out until Sookie explains that he's had a crush on Lorelai forever. Lorelai goes to him to let him know that he'll always be a very important part of her life, and Luke brightens up again. Rory, Paris, Madeline and Louise are assigned to present the death scene from ""Romeo and Juliet"" as part of ther class participation

Tuesday, December 11th, 2001

s2e10: The Bracebridge Dinner

A blizzard prevents a group from attending the historical dinner that Sookie has painstakingly prepared at their request, so she and Lorelai decide to invite all their friends in Stars Hollow to enjoy the feast at the Inn. At Rory's urging, Lorelai also invites Richard and Emily, in an attempt to boost Richard's spirits. During dinner, Emily is hurt and angered when Richard reveals that he has quit his job without consulting her. Jess tries to get between Rory and Dean when Dean is distracted by his little sister.

Tuesday, January 22nd, 2002

s2e11: Secrets and Loans

Lorelai and Rory have a major falling out after Rory goes against her mother's wishes and asks her grandparents to lend Lorelai the money she needs to repair termite damage to their house; Lane's desire to become a cheerleader causes a strain in her relationship with Rory; after an exhaustive and unproductive attempt to raise the funds she needs based on her own credit rating, Lorelai is forced to ask Emily to cosign a loan; Rory drives Paris crazy when she refuses to reveal her PSAT scores.

Tuesday, January 29th, 2002

s2e12: Richard in Stars Hollow

Richard visits Stars Hollow, and drives Lorelai and Rory crazy by passing judgment on every aspect of their lives.

Tuesday, February 5th, 2002

s2e13: A-Tisket, A-Tasket

The annual Stars Hollow charity picnic basket lunch auction sparks controversies among couples throughout town; Jess outbids Dean for Rory's basket, causing Dean and Rory to quarrel when Rory abides by tradition and shares the lunch with Jess; Jackson refuses to bid on Sookie's basket after she leads him to believe that she doesn't want to move in together; Luke comes to Lorelai's rescue, bids on her basket, and feeds them both at the diner after Miss Patty sets Lorelai up with a trio of unsuitable bidders; Henry tires of the end runs around Mrs. Kim, and calls it quits with Lane; Rory and Jess hit it off at lunch and Jess leaves with a secret souvenir -- the bracelet that Dean gave Rory, which he picks it up and holds on to after Rory drops it; Sookie and Jackson work things out so well that he proposes and she accepts; Lorelai and Rory quarrel when Rory finds out that her mother lent a sympathetic ear to Dean's concerns about Jess; after Emily agrees with her daughter's distrust of J

Tuesday, February 12th, 2002

s2e14: It Should've Been Lorelai

Christopher comes to town on a business trip with his girlfriend Sherrie in tow. Since Sherrie and Christopher's relationship is getting serious, Sherrie wants to begin bonding with Rory -- on Friday night. Without consulting Emily, Lorelai excuses Rory from The Gilmore Friday Night Dinner, and takes Christopher with her instead. When Emily finds out about Sherrie over cocktails, she has a meltdown and rushes off to the kitchen. Lorelai follows her there and finds out that Emily has always envisioned that Lorelai and Christopher would end up together. Now that she sees that this isn't going to happen, Emily blames Lorelai for always keeping him, and everyone else, at arms length. After mulling over her mother's words, the next morning Lorelai tells Christopher that she's always thought that they would get back together, too, and that's why she's never had a relationship that lasted, including the one with Max. Christopher gets very angry, refusing to accept the responsibility for the w

Tuesday, February 26th, 2002

s2e15: Lost and Found

Rory embarks upon a campaign to improve Lorelai's relationship with Jess, and convinces her to let him clean out their gutters so he can make some extra money. Luke can't stand how cramped his living quarters have become now that his sister has sent all of Jess's things to Stars Hollow, so he goes apartment hunting, first with Jess and then with Lorelai, who finally finds him a great place to live. When he finds out later that Taylor will be his new landlord, he explodes, tells Taylor to throw out his application, impulsively buys the building which houses his diner and the flower shop next door, and begins to take down the adjoining wall to expand his living space. When Dean notices that Rory isn't wearing the bracelet he made for her, she covers her shock at its loss and lies that she removed it because of a rash on her arm. She searches for it frantically all over Stars Hollow, not realizing that Jess picked it up after she dropped it on the bridge two weeks earlier when they shared

Tuesday, April 9th, 2002

s2e16: There's the Rub

When Emily and Lorelai go to a spa for a weekend of relaxation, Emily lets her hair down, kicks up her heels and ends up bonding with Lorelai in a way that only her daughter could inspire. Thrilled that she has the house all to herself, Rory hopes to spend a quiet night at home doing laundry and eating Indian food. Her plans are foiled -- first by Paris, then by Jess, and finally by Dean. In the process, she discovers that she has a surprising savior, a secret suitor, and a skeptical sweetheart.

Tuesday, April 16th, 2002

s2e17: Dead Uncles and Vegetables

Lorelai and Rory pitch in at the diner while Luke plans his Uncle Louie's funeral; Taylor is unhinged when a farmer's market opens in the town square and puts a damper on his business; Emily goes completely overboard in helping Sookie plan her wedding; Rory prods Jess into being more of a help; Luke is upset when family and friends cite Louie's unpleasant personality as a reason for not attending his funeral, but is comforted when Stars Hollow comes through for both him and his uncle in the end.

Tuesday, April 23rd, 2002

s2e18: Back in the Saddle Again

Rory asks Richard for help in creating and marketing a first-aid kit for Chilton's annual Business Fair, which leads him to realize that he is unhappy in retirement and wants to start a second career; fresh from having underbid on Rory's lunch basket and the loss of the bracelet he made for her, Dean goes overboard in trying to be close to Rory, afraid that she is losing interest in him, and finally becomes resigned to her affection for Jess; at first, Michel is ecstatic when his flamboyant mother Giselle visits, but after Lorelai causes problems for him when she reveals to Giselle that Michel has been holding back from his mother, Michel quickly is driven crazy by his mother's incessant questioning.

Tuesday, April 30th, 2002

s2e19: Teach Me Tonight

Lorelai's complaint about Taylor's choice for ""Movie in the Square Night"" lands her the responsibility for picking the evening's entertainment, but her enthusiasm for the task is quickly dampened when Taylor informs her that she must make a choice from a list of free movies which doesn't include any masterpieces; against her better judgment, Lorelai agrees to Luke's request that Rory tutor an about-to-flunk-out Jess; Rory and Jess decide to take a break from studying to get some ice cream, and with Jess behind the wheel, get into a car accident which leaves Rory with a broken wrist and a totaled car; a distraught Lorelai blames Luke for the accident, creating a serious rift in their relationship; Christopher arrives in the middle of the night ready to go after Jess, but he's already left Stars Hollow to return home; Kirk's short film premieres at Movie Night.

Tuesday, May 7th, 2002

s2e20: Help Wanted

Richard opens a new office and hires a secretary with Lorelai's help; Dean comes home; Lane falls in love with a drum set at Stars Hollow's new music shop and discovers that becoming a rock drummer is her new dream in life; Rory is dismayed to discover that everyone blames Jess for the accident despite her protestations; to the consternation of all in Stars Hollow, Luke closes the diner and goes fishing.

Tuesday, May 14th, 2002

s2e21: Lorelai's Graduation Day

Lorelai and Rory have breakfast at Sookie's in an effort to avoid Luke's, but Lorelai can't avoid an awkward encounter with him at Doose's Market, where he fails to pick up on her hints to patch things up; in an effort to help Lorelai through final exam stress, Rory gets her excited about attending her college graduation ceremony and secretly invites Richard and Emily, despite Lorelai's assertion that they'd never agree to attend; after a late night phone call from Jess, Rory impulsively cuts school the next day and visits him in Manhattan; Christopher sends Lorelai a graduation gift basket filled with fun goodies and an expensive necklace; Lorelai is shocked to see Emily, Richard and the film crew accompanying them to her graduation, and must contend with an obnoxious classmate with an attitude about the rich; Rory is furious with herself when she takes the wrong bus home and misses her mother's graduation; when Rory finally arrives home, Lorelai forgives her when she realizes that th

Tuesday, May 21st, 2002

s2e22: I Can't Get Started

Sookie's wedding draws near, and both bride and groom are getting frazzled, to say nothing of Michel, who Lorelai has placed in charge of the preparations at the Inn. Lorelai finally relents and goes into the diner, where she apologizes profusely to Luke, who is polite, but cool and somewhat remote. Christopher comes to town for the removal of Rory's cast and decides to stay for Sookie's wedding. After he confesses that his relationship with Sherrie is over, he and Lorelai rekindle their relationship, much to the delight of both Rory and Emily. Their reunion is cut short when Sherrie telephones Christopher to tell him she's pregnant, and Christopher returns to Boston, leaving Lorelai devastated. Paris is running for student body president. She's commissioned Madeline and Louise to poll the student body and is shocked to find that even though she's overwhelmingly considered to be the most competent candidate, she'll probably lose the election because she's also the least liked candidate
Season 3
Tuesday, September 24th, 2002

s3e1: Those Lazy-Hazy-Crazy Days

Amidst her sadness about Christopher, Lorelai has an intriguing dream about Luke; Rory returns from Washington to realize that she still may have feelings for Jess, but a chance encounter at the First Annual Stars Hollow End of Summer Madness Festival makes her realize that he may have moved on to someone else; relationship quarrels abound -- Sookie and Jackson over decorating their house, Lorelai and Rory over Jess versus Dean, Emily and Richard over Lorelai and Christopher -- but are on the path to resolution; and Rory once again guides Paris through the rocky shoals of preparing for a date.

Tuesday, October 1st, 2002

s3e2: Haunted Leg

To Lorelai's horror, Kirk asks her out on a date after being encouraged by Luke; Emily's lunch with Lorelai at Luke's ends badly; Christopher shows up uninvited at Friday night dinner and quarrels with both Lorelai and Rory before Emily asks him to leave; Rory runs into Jess and they each betray their hurt feelings -- Rory about Shane and Jess about not hearing from Rory all summer; and Francie targets Paris and Rory for a world of trouble if Rory doesn't stop Paris from running the student council like a dictatorship.

Tuesday, October 8th, 2002

s3e3: Application Anxiety

Rory's application for Harvard arrives, plunging Rory, Lorelai and Emily into a frenzy; a Chilton seminar on college applications only adds to Rory's anxiety and sends Paris into a tizzy; Taylor steamrolls Luke into opening a soda shop next to the diner; Lane places an ad in the paper for a band and finds a musical soulmate; Lorelai and Rory have dinner with a Harvard alumni and his family which may assure her chances of acceptance; Dean has a talk with Rory about their future after she goes to Harvard.

Tuesday, October 15th, 2002

s3e4: One's Got Class and the Other One Dyes

Lorelai's stint in the Stars Hollow High School local business success speakers forum gets derailed by some controversial personal questions, much to the delight of Luke and the consternation of some PTA mothers; Luke and Jess argue about the women in and out of their lives (and their closets); Lane alleviates her frustration about the strictures of her household and the future of her band through a colorful, if temporary, display of independence; Rory runs into Shane one too many times and succumbs to a severe bout of snarkiness.

Tuesday, October 22nd, 2002

s3e5: Eight O'Clock at the Oasis

Lorelai attends Emily's society auction where she meets a very handsome man but neglects to get his number, forcing her to ask her mother for it; after a disastrous first date, Lorelai turns down an invitation to another, not realizing that Emily and Richard have a lot invested in her dating this son of their friends; after Lorelai and Rory agree to water their new neighbor's lawn while he's out of town, Jess comes to Rory's rescue when the lawn's sprinker system malfunctions.

Tuesday, November 5th, 2002

s3e6: Take the Deviled Eggs...

Lorelai chauffeurs Rory to Sherry's baby shower in Boston and finds herself dragged into the festivities against her will; Miss Patty gets a new beau; Jess comes home with a car and Luke tries to find out where he got the money to pay for it; one of Stars Hollow's more eccentric citizens requests a permit to mount a demonstration in the town square.

Tuesday, November 12th, 2002

s3e7: They Shoot Gilmores, Don't They?

Lorelai is determined to win the Stars Hollow Dance Marathon and wrest the trophy from four-time champion Kirk, but has trouble getting a partner until she finally convinces Rory to help her dance her way to victory. Dean sits on the sidelines to cheer his girl on, and is soon joined by Jess and Shane, who spend their time making out while Jess keeps his eye on Rory. Lorelai breaks her heel, and Dean takes her place while Luke plays shoe repairman. On the dance floor, Dean realizes that Rory is attracted to Jess and breaks up with her. Rory tearfully runs off, followed closely by Jess, and Kirk is declared the winner once again.

Tuesday, November 19th, 2002

s3e8: Let the Games Begin

In the aftermath of the Dance Marathon, Kirk parades around Stars Hollow with the trophy until someone steals it, while Lorelai and Rory painfully inch their way towards Luke's; after Lorelai tells Luke about Rory and Jess, he breaks up their first kiss and then lays down some ground rules with Jess about dating Rory; Lorelai and Rory reluctantly agree to accept Richard's invitation to accompany him and Emily to his Whiffenpoof reunion at Yale, where he springs quite an unwelcome surprise on all three women; back from New Haven, Lorelai and Rory head for Luke's, and Jess and Rory finally get to have those first kisses; Rory visits Dean to apologize and tell him that she misses his friendship; late at night, Lorelai and Rory each curl up with some bedtime reading -- the Yale brochure.

Tuesday, November 26th, 2002

s3e9: A Deep-Fried Korean Thanksgiving

It's Thanksgiving, and Lorelai and Rory have dinner at four different places: the Kim's, where Lane has managed to get Dave invited and Lorelai is forced to eat tofurkey; Luke's, where Luke and Jess make it a foursome with Lorelai and Rory; Sookie's, where Jackson and his family have deep-fried the turkey, the lawn and just about everything else; and Emily and Richard's, where,to Lorelai's horror, Rory reveals that she has applied to Yale. Kirk gets a cat, with disastrous results; Dave asks Lane out, and then kisses her; Paris is afraid her difficulty getting into a shelter will impact her acceptance to Harvard; and Dean faces off with Jess and lets him know that it's no more ""Mr. Nice Guy"" for Mr. Forester.

Tuesday, January 14th, 2003

s3e10: That'll Do, Pig

Lorelai's grandmother arrives in Hartford unexpectedly on Richard's birthday and announces that she's moving back, throwing Emily into a tizzy until she follows Lorelai's advice on how to manage her mother-in-law; Rory declares war on Francie after she pulls a runaround on Paris with the Student Council; Paris finds herself in love after spending Christmas vacation with Jamie's family; after Rory and Dean bump into each other a few times, they decide to be friends again; Jess initially declines Rory's offer to attend the Stars Hollow High Winter Carnival, but changes his mind after they run into Dean and his sister Clara, who invites Rory to join them; Jess gets Dean alone at the carnival and lets him know that he's wise to his plans to get Rory back.

Tuesday, January 21st, 2003

s3e11: I Solemnly Swear

Offers of dates ensue when Lorelai and Sookie attend a seminar on operating an inn and run into two handsome men -- an old friend of Sookie's and his business partner; Lorelai unsuccessfully resists being deposed when her mother is sued by a former maid for wrongful termination; after Rory and Francie butt heads at the student council meeting, Francie proposes a truce and then immediately lies to Paris that Rory is trying to undermine her; Paris is crushed that her best friend has betrayed her and lashes out at her during their fencing class, leaving Rory ostracized by the rest of the student body.

Tuesday, January 28th, 2003

s3e12: Lorelai Out of Water

Luke is opposed to having Taylor's attorney Nicole oversee the paperwork for the construction of the new soda shop until he meets the attractive redhead, who takes as immediate a shine to Luke as he does to her; Lane's clever scheme to get her mother's permission to attend the prom horribly backfires; Luke offers to teach Lorelai the fine art of angling after Alex invites her to go fishing; Rory and Lorelai clear out their garage for Lane's band and Lorelai gains a new admirer from the band; Lane and Rory have some hearts-to-hearts about the men in their lives; Paris's ratcheting up the conflict between her and Rory when she calls for Rory's impeachment by the student council is brought to a swift end by Headmaster Charleston, who threatens to revoke the glowing letters he wrote to Harvard for each of them.

Tuesday, February 4th, 2003

s3e13: Dear Emily and Richard

Luke and Nicole have a successful first date; Jess and Dean trade verbal blows; Sherry goes into labor with only Lorelai and Rory for company; Lorelai reminisces about her pregnancy and Rory's birth; Lorelai introduces Emily to modern entertainment technology; Richard and Emily decry Lorelai's and Rory's plans to backpack through Europe; the war between Paris and Rory continues when Paris picks a photo of the "Franklin" staff for the yearbook that has the worst possible shot of Rory.

Tuesday, February 11th, 2003

s3e14: Swan Song

Emily guilts Rory into bringing Jess to a Friday night dinner which turns out to be an unqualified disaster; Lorelai, Alex, Sookie and Jackson go to New York for the weekend; Jess gets a black eye in an altercation with an opponent he is too embarassed to reveal to anyone but Luke; Zach and Brian realize that Lane and Dave are hiding something from them, but miss the mark on the true nature of the secret; Rory and Jess have their first argument, and Luke helps patch things up.

Tuesday, February 18th, 2003

s3e15: Face-Off

The Doose clan invades the Inn for their family reunion; Trix comes for a short visit and drives Emily crazy until Emily finally finds something scandalous to hold over Trix's head; Lane and Dave cook up a fake-date scheme with Young Chui to get Mrs. Kim to allow Lane to date Dave, but neither Young Chui's real girlfriend or Dave is immune to a little jealousy; the Stars Hollow High hockey team reaches the regional semifinals for the first time in 40 years and everyone not attending the monster truck rally turns out to cheer the team on and endure Kirk's hopelessly inept play-by-play; after Jess's too laid-back attitude about going out leaves Rory sitting home alone for most of the weekend, she takes Lorelai's advice and heads for the hockey game, where she discovers that Dean has a new girlfriend.

Tuesday, February 25th, 2003

s3e16: The Big One

Rory and Paris compete for the honor of speaking at Chilton's Bicentennial; Sookie and Jackson get some very good life (and diaper) changing news; Paris and Rory reconcile; Lorelai runs into Max and it's apparent that they're not quite over each other yet; Paris has a meltdown on national television when she fails to get into Harvard; Rory's college acceptance letters finally arrive; Paris isn't sure what to think about the latest development in her relationship with Jamie.

Tuesday, April 15th, 2003

s3e17: A Tale of Poes and Fire

A fire at the Independence Inn forces Lorelai to relocate its guests to her own house and those of her friends, and leaves her spending the night at Luke's, where she reveals her dream of being married to him and pregnant with their twins; Sookie invades Luke's with staff in tow to prepare breakfast for the Inn's guests, and gets into a culinary groove with Luke after a rocky start; questions arise about Jess's attendance at school when he receives the Employee of the Month award from WalMart and Luke discovers that he's working there more than full time; Lorelai and Rory start picking up on weird and somewhat unfriendly vibes coming from Nicole and Lindsay; Rory visits Paris, who's missed five days of school to take to her bed and hide from the world, and prompts her to stop watching soaps, call Jamie, tell her parents about Harvard, get a life plan, and rejoin the land of the living; after making extensive pro-con lists in an effort to decide whether to attend Harvard, Yale, or Princ

Tuesday, April 22nd, 2003

s3e18: Happy Birthday, Baby

Emily and Richard rejoice when Rory announces her decision to attend Yale; Kirk sustains baking-related injuries when Rory secretly enlists the help of her fellow Stars Hollows citizens to bake the world's largest pizza for her mother's birthday party; Michel and Tobin compete over giving Lorelai the best present, but Richard wins the contest hands-down with a check for $75,000 that's actually the proceeds from an investment he made in Lorelai's name at her birth; Luke confronts Jess about skipping school to work at Wal-Mart, but is blown off as usual; when Lorelai decides to use the money to pay back her parents for Rory's Chilton tuition, Emily becomes furious with Richard for giving Lorelai the money, fearing that the repayment of their loan is a sign that she'll never see either Lorelai or Rory again; Luke makes a bad impression on Nicole's parents, scaring them off with a rant on the horrors of parenting Jess.

Tuesday, April 29th, 2003

s3e19: Keg! Max!

On their first free Friday night, Lorelai and Rory are at a loss over how to spend the evening, while Emily and Richard cavort at the party they're hosting; Lorelai is appointed Grad Night Treasurer and runs into a playing-it-cool Max at her first Chilton Booster Club meeting; Lane's band gets their first gig at a party and rocks the house, but Dave rocks Lane's world when he flips out after discovering that Young Chui is in love with her; a despondent Lane indulges in a little too much beer, and then drunkenly calls her mother and confesses all; when staff cutbacks at the Inn force Lorelai to do turn-down service, she becomes very unsettled at seeing a cozy Luke and Nicole in the room she's offered as thanks for Luke's help with repairs after the fire; Jess's inability to tell Rory that his frequent absences have caused him to flunk out of school and miss graduation and the prom prompts an argument between Jess and Rory, and then a full-blown brawl with Dean after Dean comes upon a te

Tuesday, May 6th, 2003

s3e20: Say Goodnight, Gracie

Fran Weston dies and Lorelei and Sookie try to buy the Dragonfly Inn; Rory and Jess try approaching each other but fail to talk; Dean tells Rory that he's engaged to Lindsay; Mrs. Kim agrees to let Lane go to the prom with Dave; Jess's father comes to Stars Hollow.

Tuesday, May 13th, 2003

s3e21: Here Comes the Son

Jess heads out to Venice California only to learn that his father's community is just as quirky as Stars Hollow; the rift widens between Lorelai and Emily; Luke tells Lorelai that Jess took off for good; Lorelai waits for the right moment to break the news to Rory, who is stressing over finals and graduation.

Tuesday, May 20th, 2003

s3e22: Those Are Strings, Pinocchio

Rory finally learns her mother can't afford to buy the Dragonfly Inn since financial aid for Yale didn't come through. She decides to take matters into her own hands with a quick visit to her grandparents' right before graduation. Luke has second thoughts about a trip with Nicole after something Lorelai tells him. Jess makes silent contact with Rory after she gives her speech at Chilton.
Season 4
Tuesday, September 23rd, 2003

s4e1: Ballrooms and Biscotti

Lorelai and Rory return from their whirlwind tour of Europe; Taylor and Luke have it out over the new soda shop; a very pregnant Sookie updates Lorelai on the latest baby news; Taylor doesn't take it well when Rory declines the privilege of being the Stars Hollow Ice Cream Queen; mother and daughter get caught up in a flurry of activity after Rory realizes that she wrote down the wrong date for freshman orientation, and she only has two days to get ready for Yale, instead of the week she was planning on; Emily is upset when Lorelai misses Friday night dinner and retailates by turning it into a four hour extravaganza, complete with ballroom dancing videos before the souffle course; Lorelai is shocked when Luke finally tells her what happened on his cruise with Nicole.

Tuesday, September 30th, 2003

s4e2: The Lorelais' First Day at Yale

While Luke is willing to lend Lorelai his truck to help Rory move into her dorm, he's not too thrilled when the project turns out to take all day to accommodate Lorelai's last minute shopping trips to keep Rory's room on a par with the rest of the dorm, to say nothing of Lorelai's seeming inability to drive a stick, losing his spare tire, and saddling him with the old mattress from Rory's dorm room; Rory's roommates turn out to be a jock, a 15 year old prodigy sorely lacking in socialization skills, and none other than Miss People Person herself, Paris Geller, who arrives with a life coach in tow; Nicole's partners descend on the diner and threaten to ensnare Luke in a morass of paperwork and legal complications when he refuses to hire a lawyer or even discuss accepting a settlement; responding to Rory's attack of homesickness after just four hours, Lorelai returns to Yale and sets up a dorm-wide takeout food test to judge the quality of the local restaurants, their delivery speed, and

Tuesday, October 7th, 2003

s4e3: The Hobbit, the Sofa, and Digger Stiles

To help meet the expenses of opening the inn, Lorelai and Sookie decide to become caterers on the side, with their first assignment being a ""Lord of the Rings"" theme party. At Yale, Rory returns from class to find that Emily has redecorated their rooms. Meanwhile, Richard ponders a proposal to take on a new business partner.

Tuesday, October 14th, 2003

s4e4: Chicken or Beef?

Back home for the weekend, Rory has an uncomfortable encounter with Dean, her ex, and ends up getting invited to his wedding the next day. Meanwhile, Lorelai and Sookie visit Michel at his trendy new workplace, but run into problems getting the permit they need to begin construction on the inn.

Tuesday, October 21st, 2003

s4e5: The Fundamental Things Apply

Rory accepts a classmate's invitation to go out on her first date since breaking up with Jess, while her roomates engage in a war of wills. Meanwhile, Lorelai invites Luke over to share the traditional Gilmore movie night she used to have with Rory, although she is somewhat disturbed after discovering that the designer she just hired to decorate the inn used to work for Emily.

Tuesday, October 28th, 2003

s4e6: An Affair to Remember

Emily offers Lorelai and Sookie the job of catering the party to launch Richard's new business venture, then runs them ragged with demands. Meanwhile, at school, Rory finds that her roommates' activities are preventing her from studying.

Tuesday, November 4th, 2003

s4e7: The Festival of Living Art

Sookie and Jackson decide to have a home birth and enlist the services of a formidable midwife; when Stars Hollow mounts a festival of living pictures, Kirk goes way overboard in getting into character for his role as Jesus in ""The Last Supper"", while Lorelai has a bad case of stage fright; Lane, Zach, and Brian finally find an awesome guitarist to replace Dave, but wonder if he isn't too old to join the band; Nicole asks Luke if they can postpone the divorce and start dating again; Jackson's brother Beau, who's come to provide moral support during the delivery, is less than enchanted with Stars Hollow, and is right behind Sookie in expressing extreme frustration with the tardiness of the baby's arrival; as he escorts Lulu through town, Kirk proudly and repeatedly reminds everyone in Stars Hollow that he has a girlfriend.

Tuesday, November 11th, 2003

s4e8: Die, Jerk

Richard and Emily hold widely differing points of view on the success of their business trip to Atlantic City; spurred on by her editor, Rory writes a strongly opinionated dance review that leads to a dining hall confrontation with the ballerina; even though she continues to resist his interest in her, Lorelai can't help but be impressed by Jason's smooth moves as he manipulates a frosty Emily into inviting him for Friday night dinner so that he can woo Lorelai; Lane and Dave have a long distance argument over pottery; Michel is back on the staff of the still-under-reconstruction Dragonfly Inn, but his one sneeze has Bruce erecting barriers to his attending a staff meeting which includes an overly-protective new mother Sookie and baby Davey; when she learns that Nicole and Luke have put their divorce on hold and have resumed dating, Lorelai becomes so flustered that she has an argument with Luke; Richard estatically roams throughout the house with his laptop after he goes wireless with

Tuesday, November 18th, 2003

s4e9: Ted Koppel's Big Night Out

Rory and Paris have lunch at Yale with Richard, who introduces them to his friend, Professor Asher Fleming; during Friday night dinner at the Gilmore residence, Lorelai asks for an invitation to the Yale-Harvard game even though Rory clearly gives her an out; Emily is irritated when Lorelai shows up for the game wearing Harvard colors; the Gilmores tailgate in style with flasks, an RV, a BBQ, and servants to wait on their guests; Emily is upset when Pennilyn Lott, Richard's first girlfriend, shows up and asks about the Inn, and Richard is forced to confess that he has continued to have a semi-annual dinner with Pennilyn the entire time that he and Emily have been married; Lorelai takes Jason up on his earlier offer of a dinner date, but they end up leaving the stuffy restaurant and having a great time dining al fresco at a local grocery store; Rory walks back to the dorm after the game and discovers Paris kissing Asher Fleming. (Thanks go to Bambi Bell for this summary. )

Tuesday, January 20th, 2004

s4e10: The Nanny and the Professor

Luke becomes overwhelmed by Lane's work ethic when he hires her to work at the diner; Michel exhibits a profound jealousy of Tobin; Emily and Richard find the treats they brought home from Switzerland are widely panned; Rory is less than thrilled with the new man in Paris's life, especially when she learns that he's teaching her contemporary political fiction class; as Lorelai and Jason grow closer, she begs him to keep their relationship a secret from her parents; Rory's talent for millinery combines with her talent for writing to win her a position on the ""Daily Yale""; inexplicably, Sookie and Jackson allow Michel to babysit for Davey, forcing Lorelai to come to the rescue when Michel, not being one to fail to disappoint, needs to get himself and Davey out from under a problem; Richard becomes intensely irritated when the Chez Gilmore walking tour benefitting the Historical Society overstays its welcome.

Tuesday, January 27th, 2004

s4e11: In the Clamor and the Clangor

Lane sneaks out of the house when Gil gets the band a 1:00 a.m. gig at CBGB's; Luke and Lorelai take matters into their own hands when newly restored church bells turn out to be less welcome than originally anticipated; Rory gets personal with William during a political discussion when she suspects that he's been spreading embarassing stories about her; Lorelai is initially distressed when she learns that Luke has moved to Litchfield to live with Nicole, but a visit to his apartment over the diner dispells her worries; Lane and her mother have a long-overdue talk with life-changing consequences after Mrs. Kim discovers her daughter's secret life.

Tuesday, February 3rd, 2004

s4e12: A Family Matter

Luke has his hands full as family members return to Stars Hollow: Liz for her high school reunion, and Jess for his car; Lane busies herself at Yale by being the suite's Helpful Hannah; Lorelai agrees to accompany Jason on an office furniture shopping trip on his morning off, but the press of international business calls keeps getting in the way; Jamie's in town, and Paris keeps avoiding him; Lorelai and Jason agree that Emily and Richard need to be told about their relationship, but Lorelai just can't bring herself to do it after Emily mocks both Jason and the idea that he would ever hit it off with her daughter; Rory's finally speaking her mind on Paris's romantic entanglements backfires when Paris decides she has a future with Asher and breaks up with Jamie; Rory becomes concerned that her mother is having financial problems; when Lorelai and Rory discover Jess sleeping in his car in the freezing cold after an argument with his uncle, Lorelai intercedes on his behalf with Luke, who

Tuesday, February 10th, 2004

s4e13: Nag Hammadi Is Where They Found the Gnostic Gospels

Jess's attempts to keep a low profile until Gypsy completes the repairs on his car are put to the test as he keeps bumping into Rory all over town; Taylor puts Kirk in charge of the annual Firelight Festival, and his managerial skills, or lack thereof, place a strain on the preparations; Lane follows Rory back to Stars Hollow and a place on the Gilmore couch for the weekend, but isn't quite ready to face her mother; Emily is in a dither about filling a table at a benefit and enlists the help of Lorelai and Jason, whom she encourages to pretend that they're a couple; Luke is less than impressed by Liz's latest business venture and newly-arrived boyfriend, which prompts Jess to give his uncle an earful about minding his own business; after Lorelai and Liz finally meet, Lorelai gets a renewed perspective on Luke; Liz's high school classmates descend upon her brother and reveal long-held crushes on him; Richard is suspicious when Jason's father greets his son at the benefit and doesn't inq

Tuesday, February 17th, 2004

s4e14: The Incredible Shrinking Lorelais

When Trix returns to town and berates Lorelai and Richard for being financial failures, Richard angrily sets his mother straight, to Emily's delight; Lorelai and Sookie explore ways to ease their financial crunch and raise money to pay their construction crew, one of whom is now Dean; Janet and Paris go head-to-head over the constant presence of Janet's boyfriend in the suite; Lorelai and Rory play an increasingly frustrating game of telephone tag; after Paris, Tanna, and Janet complain about close quarters in the suite, Lane moves out of the dorm and in with Lorelai, and gets her job back at Luke's; Lorelai and Sookie have a heated discussion about sharing the responsibilities of opening their inn; Rory is distraught when one of her professors tells her to drop a class because she can't handle her course load; Lane runs into her mother and receives a frosty reception; at the end of a very long, hard day, Lorelai and Rory still can't manage to connect, and end up taking solace in the

Tuesday, February 24th, 2004

s4e15: Scene in a Mall

Kirk branches out from dog sitting for Lulu into a new canine-centered career; Paris goes into germ-phobic overdrive when Rory gets a cold; Lane gets an apartment with Zach and Brian and faces a frigid reception from her aunt and mother, and an overly-eager, non-stop-talking cousin when she packs up her things and moves out; when they realize that their relationship is increasingly being conducted over email and the phone, Lorelai and Rory decide to play hooky and go window shopping in the mall, where they run into Emily in the middle of a shopping binge meltdown; Luke lends Lorelai the thirty thousand dollars she needs to finish construction on the Inn; after Emily confesses that the shopping binge and bickering with Richard stems from her anger at being ignored, neglected, and made to feel useless by her husband, Lorelai reassures her of how much she's accomplished and urges her to talk to Richard, but Emily can't seem to make the connection with her husband she so desperately desire

Tuesday, March 2nd, 2004

s4e16: The Reigning Lorelai

The rift between Emily and Richard widens when he goes on a golf date with clients instead of accompanying his wife to the funeral of her best friend; Doyle goes on a theft and plagiarism rant; Trix dies suddenly; Michel offers Lorelai a hug in consolation, which weirds them out so much that they agree not to share any more warm and fuzzy moments; stricken with grief and guilt, Richard is inconsolable; Emily calls it quits on arranging Trix's funeral and drops everything in her daughter's lap after finding a letter in which her mother-in-law pleads with her son on the eve of his wedding to Emily to marry Pennilyn instead; Luke and Nicole have all of Stars Hollow listening in and reading lips as they quarrel; worried about her parents and frantic over fulfilling Trix's exacting requirements for her funeral, Lorelai has a meltdown while shopping for Trix's funereal undies; after the service, cousin Marilyn (who bears an uncanny resemblance to Trix) regales family and friends with ta

Tuesday, April 13th, 2004

s4e17: Girls in Bikinis, Boys Doin' the Twist

Rory, Paris, Janet and Glenn escape a Dickensianly cold winter in Connecticut and head to Florida, where they run into Madeline and Louise, who show them the spring break ropes; Jason gives Lorelai the key to his apartment as a symbol of his commitment to their relationship; Lorelai bails Luke out of jail after he's arrested for beating up the car belonging to the man he suspects is having an affair with Nicole; Lorelai and Rory get the dubious honor of the first ride in Kirk's latest venture, the Stars Hollow pedi-cab.

Tuesday, April 20th, 2004

s4e18: Tick, Tick, Tick, Boom!

Luke makes a bigger fuss than Davey when Sookie and Jackson bring their son into the diner; all of Stars Hollow is amused when Taylor returns from his Caribbean cruise with a drastic change in his appearance; Richard and Emily are stunned when Floyd informs them that Lorelai and Jason have been dating for months; Luke comes to the rescue when Kirk's failure to make a map of the Easter eggs he hid in the town square gets Taylor's nose out of joint; Richard and Jason discover that Floyd's peacemaking overtures are a disguise for his plan to ruin Richard financially by suing them for stealing his clients; while shopping with Lane in Doose's, Rory has harsh words about Lindsay as she relates her quarrel with Dean over his plans to drop out of college to earn more money to buy a house, unaware that his wife is listening in the next aisle; Richard resolves his problems with Floyd at Jason's expense; Dean and Rory agree to continue their friendship despite Lindsay's demand that they stop spea

Tuesday, April 27th, 2004

s4e19: Afterboom

Luke finalizes his divorce; the band's latest gig is a big hit, but leaves Lane feeling lonely; as the Dragonfly Inn nears its opening date, Michel gives travel agents the grand tour and Sookie is back in the kitchen, if not on her feet; Doyle clues Rory in on Asher's reputation as a serial student dater; Lorelai and Richard have it out over his treatment of Jason; Lane is upset to discover that her mother has taken in a Korean exchange student who could be her double, and confronts the girl when she sees her wearing her old clothes; when Jason decides to sue Richard after discovering his treachery, Lorelai breaks up with him; afraid that Richard's actions will put a rift in their relationship with Lorelai and Rory, Emily asks her husband to reconsider, but he brushes her off; Asher is displeased when Rory questions whether the ""A"" he gave her for a paper she thought she did poorly on has any connection to her friendship with Paris; after Richard and Emily act very strangely during Fri

Tuesday, May 4th, 2004

s4e20: Luke Can See Her Face

Jackson's devotion to his wife and her famous zucchini soup set the stage for the perfect antidote to the stress surrounding the opening of the Inn; Luke unwittingly comes to the rescue when Sookie tries to set Lorelai up with the poultry supplier; Liz returns to Stars Hollow to announce that she's getting married in the town square in a week; Paris and Asher decide to travel to England together during the summer; T.J. has a tumultuous bachelor party; at Luke's request, Jess changes his mind about attending his mother's wedding and returns to Stars Hollow for the festivities; Rory tries to hide her discomfort when Lorelai tells her about overhearing a fight between Dean and Lindsay; a self-help tape helps Luke clarify his thinking, and a talk with Jess gets him started on the path to having the relationship he's been looking for all along.

Tuesday, May 11th, 2004

s4e21: Last Week Fights, This Week Tights

As Stars Hollow prepares for the Renaissance-themed wedding of Liz and T.J., Kirk feels slighted when Miss Patty chooses someone else as the maypole dance captain; Lorelai discovers an equine visitor in the Dragonfly Inn's lobby; Rory's suite mates depart for summer vacation; Lorelai urges Mrs. Kim to call Lane; Lorelai unsuccessfully attempts to get Emily to admit to the separation during Friday night dinner; T.J. revels in the wonders of tights, but discovers their main drawback during the ceremony; Mrs. Kim gets some good advice from Lorelai after initially fleeing in horror at the sight of Zach and Brian and Lane's shabby apartment, and eventually returns for tea armed with a game plan; Rory calls Dean to rescue her from the disastrous date Emily has arranged for her with the son of a friend; Luke and Lorelai share significant glances during a slow dance at the wedding, which prompts Luke to ask Lorelai out on a date; Jess expresses his gratitude to Luke before saying goodbye; Ro

Tuesday, May 18th, 2004

s4e22: Raincoats and Recipes

Momentous changes are in the air as: the Dragonfly Inn approaches opening day by having a shakedown weekend; Rory and Dean take a major step forward in their relationship, to Lorelai's dismay; Emily and Richard admit that they're separated; Kirk decides to let Lulu in on the deep, dark secret of his night terrors; Jason appears at the Inn to plead his case with Lorelai, to no avail; Luke answers Lorelai's question about the status of their relationship when he makes it passionately clear to Lorelai that they're dating, to which she enthusiastically agrees.
Season 5
Tuesday, September 21st, 2004

s5e1: Say Goodbye to Daisy Miller

Things are still testy between Lorelai and Rory, and Rory's refusal to discuss the Dean situation causes Lorelai anguish; Emily announces that she and Richard have separated; Sookie is ecstatic when Kirk tells her that Luke and Lorelai kissed; Rory's attempt to meet Dean and discuss what happened leads to a lot of action, but no talk; Dean provokes an argument with Lindsay after leaving Rory's house; Emily decides to go to Europe and invites Rory to accompany her; Lorelai and Luke are very tentative with each other the day after until they are able to reassure each other that they're on the right path; Luke heads off to Maine for a week to help Liz and T.J. with their Ren Faire booth; Rory decides that she needs a break from both Dean and her mother, and decides to take her grandmother up on her invitation to go to Europe.

Tuesday, September 28th, 2004

s5e2: A Messenger, Nothing More

T.J. is milking his injuries for all he's worth, but Luke decides that it's time to go home after seven weeks on the Ren Faire circuit; Rory calls to apologize and to ask her mother to deliver a letter to Dean; Sookie accurately diagnoses Lorelai with a bad case of management burnout, and the two friends decide to decompress with a girls-day-out; Emily and Rory come home exhausted from fending off the attentions of randy European men; Michel is wildly unenthusiastic when he's pressed into babysitting for guests whose children take an inexplicable shine to him; after Lindsay finds Rory's letter, she throws Dean and all his possessions out of the house, and her mother has an angry confrontation with Lorelai in the town square; Lane realizes that she's falling for Zack; Rory is saddened when Dean expresses regret for the shift in their relationship and the harm it caused to his wife and their families.

Tuesday, October 5th, 2004

s5e3: Written in the Stars

Luke and Lorelai go on their official first date at a restaurant owned by old friends of Luke's parents. Luke reminds Lorelai of how they met, shows her a horoscope she gave him for good luck that he's kept in his wallet, and assures her that he intends to go the distance with her. Lorelai spends the night at Luke's place; in the morning, she goes down to the diner to get coffee, and the breakfast crowd sees her wearing only Luke's shirt. There's suprisingly little gossip about Luke and Lorelai until the next town meeting, where Taylor uses charts to show how disasterous a breakup between them would be for Stars Hollow. Meanwhile: Rory meets a rich Yale student named Logan and chews him out for being rude to her friend Marty; Paris holds a wake for Asher that all the guests assume is a keg party with a weird theme; and Emily freaks out when she discovers that Richard has a social life she doesn't know about, so she invades Rory's dorm during the wake.

Tuesday, October 12th, 2004

s5e4: Tippecanoe and Taylor, Too

Lorelai confesses that part of the charm of breakfast by Luke is breakfast at Luke's; Rory is less than thrilled to discover that the common room in her suite has been overtaken by a huge antique printing press Paris inherited from Asher; Lorelai and Sookie head up Jackson's campaign committee when he decides to run against Taylor for town selectman to put an end to the grocer's petty tyranny over Stars Hollow, but Lorelai has second thoughts when she sees how Jackson's projected landslide victory is affecting Taylor; Rory and Dean have difficulty finding a comfortable place to be alone, compounded by Dean's having to share a car with Lindsay and his reluctance to make his relationship with Rory public; Lane confesses her true feelings to Zack; after all the votes have been counted, Jackson isn't quite certain he wants the job, and Taylor vows not to go away quietly.

Tuesday, October 19th, 2004

s5e5: We Got Us a Pippi Virgin

The demands of the electorate are beginning to get to Jackson; Lorelai and Rory delicately nudge Richard and Emily closer together; Lorelai decides that a double date with Rory and Dean is the way to smooth over the bumps in her relationship with Dean, but the evening goes awry when Luke can't get over feeling that Dean isn't good enough for Rory; Richard takes up a new hobby, and Emily buys a panic room; failing to get a response from Zack about the declaration of her feelings, Lane rescinds them, which finally gets Zack talking; Lorelai introduces Luke to "Pippi Longstocking" as Kirk gets much better acquainted with Lulu during movie night at the Black & White & Read Bookstore.

Tuesday, October 26th, 2004

s5e6: Norman Mailer, I'm Pregnant!

Danny is jealous when Glenn's article gets picked up by the New York Times; Rory discovers that Logan, the son of a newspaper magnate, is also on the staff of the paper; Paris wages a fierce campaign to get the religion beat, and takes an ecumenical approach to alienating the local clergy; desperate for a story idea for her features assignment after several concepts fail to pan out, Rory uncovers a secret Yale society which counts Logan as a member, and enlists his cooperation in getting a story on the group; Sookie becomes upset when the Inn's accountant suggests dropping lunch temporarily to save money and Norman Mailer stakes out a table in the dining room to work and give interviews, and refuses to order anything from the menu except iced tea; Lorelai and Rory show up for Friday night dinner, and when they discover that neither Emily nor Richard are home, decide to order pizza and eat on the living room floor; Christopher calls Lorelai in a panic when Sherry suddenly decides to mo

Tuesday, November 2nd, 2004

s5e7: You Jump, I Jump, Jack

After Kirk spills the beans that her daughter is dating Luke, Emily demands that Lorelai bring him to dinner so that they can get reacquainted; although Lorelai tries to warn him away, Luke goes anyway and is subjected to an evening of oblique insults from a passive-aggressive Emily; after Zach announces that he's ready to start going out with Lane, they spend a cozy first date at home after banishing Brian to Lane's bedroom; having not learned his lesson with Emily, Luke agrees to accept Richard's invitation to go golfing, and both men turn a deaf ear to Lorelai's pleas to cancel; Rory gets her story on the ""Life and Death Brigade"" by being blindfolded and whisked away by Logan and his friends to observe the elaborately staged weekend in the woods, and finally, after Logan encourages her to take a risk, to participate in the event's breathtaking finale.

Tuesday, November 9th, 2004

s5e8: The Party's Over

After Emily discovers that Rory is seeing Dean again, she calls a temporary truce with Richard so that they can jointly host a Yale alumni party whose express purpose is to find a suitable match for their unsuspecting granddaughter; Liz and T.J. buy a house in Stars Hollow; Mrs. Kim flips out after Kyon tells her that Lane and Zach hugged in Luke's Diner; when the pressures of being new homeowners lead Liz and T.J. to quarrel, T.J. seeks refuge with his brother-in-law, and ruins the romantic dinner and evening Luke prepared for Lorelai; Logan appears at the party just in time to rescue Rory from yet another prospective bridegroom, and Rory learns that he's very well acquainted with her grandparents; Lane leads Kyon over to the culinary dark side and reveals the secrets to living a happy teenage life at the Kim house; Dean realizes that he no longer fits into Rory's life, and Logan gallantly steps in to dry her tears.

Tuesday, November 16th, 2004

s5e9: Emily Says Hello

Jackson is the soul of patience as Sookie suffers from mood swings and pregnancy food cravings; Paris's decision to fast for Ramadan to bring authenticity to her writing takes its toll on Rory and Marty; against Lorelai's advice, Michel persists with his plan to foil the bathrobe bandits and nearly gets arrested; Emily decides to start dating again, and calls on a reluctant Lorelai for advice; Jackson is so overwhelmed by his duties as selectman that Miss Patty is forced to resort to a ruse to get him to preside over the town meeting; Lorelai invites Christopher to lunch at the Inn and decides to surprise Rory by inviting her as well, but it's Lorelai who's surprised by the tension between father and daughter, which erupts into a heated argument out of Lorelai's earshot; Lorelai feels guilty for lying to Rory when her daughter asks about Luke's reaction to the lunch date with Christopher; Luke helps T.J. with some plumbing problems at the new house; Emily appears to have a wonderful t

Tuesday, November 30th, 2004

s5e10: But Not as Cute as Pushkin

Miss Patty celebrates forty years in show business on the same day that Luke mourns his father's death; Terrence's urging Paris to get on with her life prompts her to try speed dating, where she hooks up with Doyle; Marty finally clues Rory in that both he and Logan are interested in her; Lorelai's attempt to do something nice for Luke backfires; Rory enlists Richard in turning the practical joke table back on Logan; at Headmaster Charleston's request, Rory happily gives Anna, a Chilton student and prospective Eli, the Yale grand tour, but the immature Anna manages to get both herself and her host in trouble with her party-crazed ways.

Tuesday, January 25th, 2005

s5e11: Women of Questionable Morals

Wanting to make peace with Rory, Christopher shows up at Yale, but she brushes off his attempt at compromise. When Lorelai learns that Christopher's father dies, she spends the evening at his place trying to comfort him, then disdains to tell Luke the truth about where she was. Also, Emily & Richard are briefly reconciled when they find and take in a lost dog.

Tuesday, February 1st, 2005

s5e12: Come Home

Rory offers to help Logan write an article for the Yale Daily, but she is disappointed when he doesn't invite her to be his date at a book signing party thrown by his father. When Richard sees Emily talking to man she dated, he rear-ends her car, forcing her to ride home with him. The Gilmore's reconcile and decide to renew their wedding vows. Emily warns Christopher that Lorelai and Luke are getting serious and he had better do something quickly if he hopes to end up with Lorelai.

Tuesday, February 8th, 2005

s5e13: Wedding Bell Blues

Emily and Richard renew their vows in front of 100's of their closest friends with Lorelai as Emily's Maid of Honor, and Rory as Richard's Best Man. Luke gets in a fight with Christopher over Lorelai. Logan comes to the ceremony with a girl that looks like his girlfriend, and Rory gets jealous. Rory confronts Logan and Logan and Rory go a level up from flirting.

Tuesday, February 15th, 2005

s5e14: Say Something

Lorelai does her best to get Luke to not give up on them after the awful events at the wedding. Luke tells her he needs some time and Lorelai can't take it. Rory asks Logan to hang out with her but is upset that when she gets to his place that there are a lot of people there. She gets a call from Sookie who tells her that Lorelai is in bad shape after Luke told her that he didn't think he could be in this relationship. Rory doesn't have a car, but Logan lets her borrow his car and driver. Taylor has the whole town taking sides for either Luke or Lorelai. After taking care of her mom Rory goes back to Yale to work things out with Logan, making sure he understood that the hanging out didn't just mean hanging out, it meant alone time.

Tuesday, February 22nd, 2005

s5e15: Jews and Chinese Food

Still smarting from her split with Luke, Lorelai is further stung when she notices that Luke has moved his boat. Meanwhile, Luke volunteers to build the sets for a school production of ""Fiddler on the Roof,"" knowing that Lorelai is doing costumes, in hopes that their paths will cross. Meanwhile, at Yale, Rory plans to reconnect with Marty (Wayne Wilcox) to watch Marx Brothers movies, but Logan interrupts their day by inviting them to dinner with his group.

Tuesday, March 1st, 2005

s5e16: So... Good Talk

When Richard and Emily return from their second honeymoon, Rory attends Friday-night dinner without Lorelai, who refuses to speak to her mother or see her, and plans a girls' night out with Sookie instead. Richard and Emily then give a 100-year-old Greek book to Rory and have yet another maid. Rory surprises everyone with a rare outburst at her grandmother for interfering in Lorelai's love life. Meanwhile, Luke, who's miserable without Lorelai, takes his anger out on his customers and his dark mood causes him to burn the food and when one customer wants his omelette redone, he throws him out of the diner. When a meter maid is writing a ticket to put on Luke's boat (that is parked in front of the diner) Lorelai comes in time to put some quarters in the meter. Emily goes to the diner to talk to Luke. Meanwhile, Lane has a horrific realization about her mother's inluence.

Tuesday, March 8th, 2005

s5e17: Pulp Friction

Now that Luke and Lorelai are back together, Lorelai can come into the diner, and she adds herself to Luke's speed dial. They make a date for Sunday to celebrate getting back together. Meanwhile, Kirk has stationed himself at the diner and is collecting the pink and blue ribbons which citizens of Stars Hollow used to wear. Rory and Logan are still dating, however not exclusively. Rory and Lorelai see him with another girl while they are shopping in downtown New Haven. Lorelai wants to go over and yell at Logan, but Rory informs her that it's OK - even though she doesn't look as if she really thinks it is OK. She tells Lorelai that they are just dating and allowed to see other people. Emily and Richard assume that since Emily gave instructions to Luke to get back together with Lorelai everything must be all set now. However, they are surprised to see only Rory show up for Friday dinner. They wonder whether Luke and Lorelai have gotten back together and end up assuming that Luke did

Tuesday, April 19th, 2005

s5e18: To Live and Let Diorama

Old man Twickum dies, declaring through his will that the house be made into a museum for two months, then disposed of by the Head of the Historical Society, aka Taylor. Much to everyone's surprise, Luke volunteers to help with the museum to remain close to the house; Lorelai is interviewed by a magazine due to her success with the inn; Lane suspects Zach of cheating on her with Sophie; Rory and Paris sulk over their recent pitfalls with love, resulting with the both of them in Stars Hollow, getting tipsy with Lane on Miss Patty's Punch, and all three of them trying to contact their beaus; Dean informs Luke that their situations are the same, and that Lorelai will eventually get bored and move on; Lane discovers Zach secretly practicing in a Bluegrass band.

Tuesday, April 26th, 2005

s5e19: But I'm a Gilmore!

Rory finally realizes that she's not a casual dater and tells Logan that she wants to be friends. He surprises her by suggesting they become a couple instead; while she's certainly fine with that plan, his family may not be. Luke fills in as Head Chef at the Dragonfly while Lorelai looks for a temporary replacement for Sookie, who must remain in bed for the rest of her pregnancy. Unfortunately, Sookie doesn't like losing control of her kitchen and interferes with Luke. And Paris learns the real reason why Doyle hasn't returned her calls lately.

Tuesday, May 3rd, 2005

s5e20: How Many Kropogs to Cape Cod?

Rory starts her internship; Due to low attendance and much to Luke's delight, Taylor decides to close down the museum and sell the house; Richard and Emily invite Logan to dinner, and Lorelai begs to attend; Lorelai meets with an inn investor, which could mean travel in her future.

Tuesday, May 10th, 2005

s5e21: Blame Booze and Melville

The magazine comes out and Luke and Lorelai get a little too enthusiastic when celebrating; Sookie goes into labor; Rory is given a surprising review by Mitchum Huntzberger and goes to extremes to unwind; Luke is upset when he finds out that Kirk has put in a competing offer on the Twickham house; Emily takes in a foreign ballerina.

Tuesday, May 17th, 2005

s5e22: A House Is Not a Home

Lorelai picks Rory up from the police station and takes her home. Rory explains that the boat theft was not Logan's idea and Lorelai should not blame him. Logan finds out that his father upset Rory and says he will have a talk with his father, but Rory begs him not to. Rory decides that she will not go back to Yale next year. Lorelai does not like this idea and goes to her parents for help. Rory moves in with Richard and Emily. Show ends with a proposal.
Season 6
Tuesday, September 13th, 2005

s6e1: New and Improved Lorelai

Luke answers Lorelai's question and as news of Luke's reply leaks to the denizens of Stars Hollow, the untraditional proposal stirs up more talk than the answer itself. Richard and his lawyer go to bat for Rory in court for her yacht incident, but the judge is tougher than expected.

Tuesday, September 20th, 2005

s6e2: Fight Face

Feeling a little lonely, Lorelai adopts a dog. Luke agrees to repair Lorelai's house, rather than buy the Twykham house. This soon turns into trouble as TJ does some unwanted construction on the house. Rory starts her community service assignment. Feeling neglected and unhappy with how things are going, Rory visits Luke at his diner. He lets it slip that he and Lorelai are engaged, leaving Rory feeling even more alone.

Tuesday, September 27th, 2005

s6e3: The UnGraduate

Sookie creates a S'mores wedding cake, so what more does Lorelai need to set a date? Logan comes home, Lane and the band come home and Paul Anka eats three pounds of chocolate while under Luke's care.

Tuesday, October 4th, 2005

s6e4: Always a Godmother, Never a God

After months of separation, Sookie tries to reconcile Rory and Lorelai by asking them to be the godmothers of her two children. However, they both end up fighting when Lorelai realizes that Rory didn't see fit to share her new cell phone number with her.

Tuesday, October 11th, 2005

s6e5: We've Got Magic to Do

Lorelai needs Richard's help with her insurance after a small fire at the Dragonfly Inn and uses the occasion to talk to him about the fact that he didn't manage to get Rory back into Yale. Although he doesn't appreciate Lorelai's reprimand, Richard has to admit that Rory is not where she should be. Meanwhile, Rory organizes a fabulous D.A.R. party for Emily but the evening doesn't turn out so well when Richard confronts Mitchum Huntzberger, Logan's father, about his opinion on Rory's journalistic talents.

Tuesday, October 18th, 2005

s6e6: Welcome to the Dollhouse

After trying to figure out what Rory's future plans are by talking to Logan, Richard finally admits that he made a mistake by letting Rory drop out of Yale and comes to Lorelai to find a solution. However, Logan mistakenly thinks that Richard wants to know when they are planning to marry. Also, Rory makes a big declaration to Logan; Taylor gets busy in Stars Hollow when he decides to change all the street names back to their historic names. An idea which doesn't please Lorelai when she realizes what used to be the name of the street where the Dragonfly Inn is located.

Tuesday, October 25th, 2005

s6e7: Twenty-One is the Loneliest Number

Lorelai refuses to listen to Richard's plan to bribe Rory into resuming school, saying that Rory has to want to go back on her own. Both Rory and Lorelai are saddened by the fact that their estrangement is keeping them apart on Rory's 21st birthday. Emily takes it upon herself to plan a party for her granddaughter when Rory shows no interest in the event. Richard and Emily find out that Rory and Logan have been sleeping together. Lorelai tries to convince Luke to participate in her mad scientist Halloween skit.

Tuesday, November 8th, 2005

s6e8: Let Me Hear Your Balalaikas Ringing Out

Rory is pleasantly surprised when her old flame Jess appears at her grandparents' house and reveals an amazing development in his life. Rory agrees to go to dinner with Jess, and when Logan unexpectedly joins them, an ugly confrontation develops, leaving both Rory and Logan to face the choices they have made. Emily is concerned about Rory's sudden evasiveness and tries to exert some parental discipline. Meanwhile, Luke agrees to sponsor a local girlsâ?? soccer team and Lorelai channels all her concerns about Rory into caring for her dog, Paul Anka

Tuesday, November 15th, 2005

s6e9: The Prodigal Daughter Returns

Luke becomes jealous when Lorelai receives a phone call from Christopher. Luke makes a big deal about being honest with each other, but when he discovers that he has a daughter he never knew about, he is unsure of how to tell Lorelai. After Rory moves into Lane's apartment, re-enrolls in Yale, and scores herself a job, Rory and Lorelai take the first steps towards reconciliation.

Tuesday, November 22nd, 2005

s6e10: He's Slippin' 'Em Bread... Dig?

After a long absence, Christopher reappears in Lorelai and Rory's lives. Luke struggles with what the new person in his life will mean to him and his relationship with Lorelai. Lorelai and Rory enjoy their first Thanskgiving at the Dragonfly Inn, and Rory receives surprising news about Logan. Meanwhile, on the eve of an important gig for the band, Lane has to deal with Zach's jealousy over a song Brian wrote about her.

Tuesday, January 10th, 2006

s6e11: The Perfect Dress

The perfect dress: elegant blush-silk tulle, in Lorelai's size and on sale -ideal for a wedding. The perfect mess: Lane, short tempered, belligerent and miserable since she broke up with Zach and moved back home.

Tuesday, January 17th, 2006

s6e12: Just Like Gwen and Gavin

Taylor Doose learns the Winter Carnival can be success without him. Paris learns the Yale Daily News staff loathes and fears her. And Lorelai learns Luke has a daughter.

Tuesday, January 31st, 2006

s6e13: Friday Night's Alright For Fighting

While Luke deals with the reality of having April in his life, Lorelai tries to pretend she doesn't mind the repercussions the new situation is having on their engagement. Rory's concern over Paris' lack of management skills at the Yale Daily News finally reaches a crisis point when most of the staff quits in protest. With Logan's help, Rory makes a valiant attempt to get the paper out on time. Meanwhile, Lorelai breaks the news to Richard and Emily that their money will no longer be needed for Rory's education, and the resentment starts to build. The subsequent Friday night dinner erupts into an emotional confrontation where all four Gilmores finally get their issues out on the table.

Tuesday, February 7th, 2006

s6e14: You've Been Gilmored

Emily tells Lorelai that she'd like to get to know her future son-in-law better and asks her to invite Luke over for dinner - Lorelai purposely fails to mention that the wedding has been postponed... The Yale Daily News staff finally fires Paris and chooses Rory to be the new editor. A furious Paris kicks Rory out of the apartment, Logan subsequently convinces her to move into his place. Christopher tells Lorelai about Rory's new living arrangement.

Tuesday, February 14th, 2006

s6e15: A Vineyard Valentine

As Valentine's Day approaches, Rory and Logan invite Lorelai and Luke to spend a weekend with them at Logan's family's house on Martha's Vineyard. Lorelai is upset by Luke's unfriendly attitude toward Logan. Luke's attitude changes when he realizes he forgot to buy Lorelai a Valentine gift, and Logan saves the day. When Lorelai finally confesses to Luke that she is worried the wedding will never take place, he reassures her that they will get married soon. The weekend ends in an ugly scene when Logan's father, Mitchum Huntzberger arrives.

Tuesday, February 28th, 2006

s6e16: Bridesmaids Revisited

Lorelai offers to help Christopher out by babysitting his 4-year-old daughter, G.G, and is horrified by the toddler's terrible behavior. The next day, Rory and Logan attend the wedding of Logan's sister, Honor. While helping the bride and her three bridesmaids get ready, Rory is devastated to learn how Logan spent his time during their recent breakup.

Tuesday, April 4th, 2006

s6e17: I'm OK, You're OK

Rory forgives Logan, then needs some time for herself, so she pays a visit to Lorelai in Stars Hollow. Although Lorelai refuses to admit that she is upset, Rory can tell that she is bothered by the news that Luke will be gone for a few days on a field trip with his daughter, April. And, against Lorelai's wishes, Rory pays a visit to the store owned by April's mother, Ana, to spy on her. Meanwhile, when Zack finally works up the courage to ask Mrs. Kim for permission to marry Lane, he is surprised at the deal she makes with him.

Tuesday, April 11th, 2006

s6e18: The Real Paul Anka

Lorelai has a bizarre dream in which singer/songwriter Paul Anka has a cameo role. Meanwhile, although Rory and Logan are back together, Logan is miserable knowing that Rory hasn't really forgiven him, and he takes off with his friends for another stunt with the Life and Death Brigade. Rory accepts Jesse's invitation to attend an open house at his new book store/art gallery/publishing house in Philadelphia. While there, she is surprised to run into Luke, who is accompanying his daughter April on an academic field trip. Back in Stars Hollow, Lorelai is horrified to find that Richard and Emily have been looking at real estate in her town.

Tuesday, April 18th, 2006

s6e19: I Get A Sidekick Out of You

Lane and Zack's wedding is coming up and since Luke is busy, Michel is Lorelai's first choice as a date for Lane and Zack's wedding, but he gets Celine Dion tickets and bails. Rory suggests that Chris go as Lorelai's date and Chris is totally psyched to do it. Grandma Kim is a Buddhist and doesn't know that Mrs. Kim is a 7th Day Adventist. At Lane's wedding, Lorelai collapses and Christopher is there to take care of her.

Tuesday, April 25th, 2006

s6e20: Super Cool Party People

Luke decides to give April a birthday party at the diner. Lorelai volunteers to help, and is hurt when Luke explains that he still thinks itâ?'s too soon for April and Lorelai to meet. However, Luke changes his mind when the party is a disaster, giving Lorelai a chance to bond with April while turning the party into a huge success. Meanwhile, Rory rushes to be with Logan at the hospital after he is seriously injured during a stunt with the Life and Death Brigade.

Tuesday, May 2nd, 2006

s6e21: Driving Miss Gilmore

Logan comes home from the hospital and is cared for by an overprotective Rory; Liz has big news for Luke; Emily has LASIK eye surgery, so Lorelai has to serve as her chauffeur; Rory is upset by a statement Logan's dad made about her in an interview in the Wall Street Journal; Jackson discovers that former employees planted marijuana in one of his fields, and he and Sookie try to dispose of it.

Tuesday, May 9th, 2006

s6e22: Partings

Stars Hollow needs a new town troubadour and there are many hopeful people trying out, much to Taylor's dislike. Lorelai finally confronts Luke about their long engagement and Rory and Logan spend their last night together before he must go to London.
Season 7
Tuesday, September 26th, 2006

s7e1: The Long Morrow

Picking up on the day after last season's finale, Lorelai wakes up in bed with Christopher. Confused and mortified, she makes a hasty exit, ignoring Christopher's pleas that she stay. Once at home, Lorelai tries to get rid of everything that reminds her of Luke and ends up practically emptying her house. Rory receives a toy rocket ship as a parting gift from Logan and is baffled as to its meaning. She decides she should join him in London for the summer, only to learn he has bought her a ticket for a visit at Christmas. Kirk and Taylor cause a bizarre accident that damages Luke's diner. Finally, Luke shows up at Lorelai's door and asks her to elope.

Tuesday, October 3rd, 2006

s7e2: That's What You Get, Folks, For Makin' Whoopee

Rory is upset over Logan's absence and the fact that they had to cancel their long-planned trip to Asia. Wanting to cheer Rory up and take her mind off her own sad love life, Lorelai turns her house into an Asian-themed wonderland. Lane returns from her disastrous honeymoon. While repairing the damage to the diner, Luke tells T.J. about his break-up with Lorelai, prompting T.J. and Liz to insist that Luke come over for dinner and sympathy. When Luke and Lorelai run into each other in town, Luke can't hide his anger over their breakup. Finally, Rory is furious when she learns that Lorelai slept with Christopher.

Tuesday, October 10th, 2006

s7e3: Lorelai's First Cotillion

When Richard and Emily have no real reaction to the news of her break up with Luke, Lorelai suddenly realizes that most of her emotional life has been based on doing and feeling the opposite of whatever her parents want. Later, when Michel forces Lorelai to attend Emily's beautiful cotillion dance, Lorelai discovers that some things her parents wanted for her weren't really that terrible. Rory has a tough time making her long-distance relationship with Logan work. After taking Rory out for a father/daughter dinner, Christopher makes a startling confession to Lorelai.

Tuesday, October 17th, 2006

s7e4: 'S Wonderful, 'S Marvelous

Lorelai and Christopher have begun to date, and although Lorelai is finding it difficult to fully commit to the relationship, Christopher keeps coming up with romantic dates to win her over. Back at Yale, Rory meets some eccentric new girlfriends at an art exhibit, and Richard becomes a guest lecturer. April comes to stay with Luke for a few weeks while Anna is out of town. Finally, Emily gets arrested and Lorelai has to bail her out of jail.

Tuesday, October 24th, 2006

s7e5: The Great Stink

Emily and Richard are delighted when Lorelai and Christopher attend Friday night dinner together as a couple. Christopher reveals that Sherry has written him a letter saying she regrets leaving their daughter, GiGi, and asking him to send GiGi to visit her in Paris. Lorelai can't believe that Chris would consider this and they get into an argument over dinner. Logan returns to town on business to acquire an internet company and pays Rory a surprise visit. Rory is thrilled, but during a dinner with Logan's colleagues, she realizes that she has no connection to his new business world, and is especially threatened by one of his beautiful co-workers. Meanwhile, Stars Hollow is plagued by a terrible odor when a train with a full load of pickles derails, and Taylor refuses to pay for the cleanup.

Tuesday, November 7th, 2006

s7e6: Go, Bulldogs!

Christopher talks Lorelai into visiting Rory at Yale during Parents' Weekend, and Lorelai is surprised to find that Richard and Emily are also there. Trying to prove how cool he is, Christopher invites all of Rory's co-workers on the Yale Daily News to an expensive lunch where they all drink too much, and the meal ends abruptly when Rory insists they leave to cover a breaking story. Meanwhile, Luke meets April's swimming coach, who convinces him to take her adult swimming class. When the coach flirts with him, Luke asks her out on a date.

Tuesday, November 14th, 2006

s7e7: French Twist

Christopher and Lorelai take his daughter GiGi to visit her mother in Paris. Despite severe jet lag, they manage to have a wonderful, romantic time enjoying the city and each other. Back in Connecticut, Rory comes to the end of her tenure as Editor-in-Chief of the Yale Daily News and suddenly finds herself unsure of her future. Her new friends Olivia and Lucy suggest a trip to Stars Hollow for a girls' night while Lorelai is out of town. When they return, Rory is surprised to find that Lucy's new boyfriend is her old friend Marty, who pretends not to know Rory. Christopher and Lorelai return home with a surprise for everyone.

Tuesday, November 21st, 2006

s7e8: Introducing Lorelai Planetarium

Lorelai invites Rory over to dinner to tell her that she and Christopher got married in Paris. Rory pretends to be thrilled while Christopher is in the room, but later tells Lorelai how hurt and angry she really is. Logan surprises Rory with a visit and an announcement that he is relocating to New York to start his new internet company. Meanwhile, when April faces a medical emergency, a frantic Luke turns to Lorelai for help.

Tuesday, November 28th, 2006

s7e9: Knit, People, Knit!

When Christopher questions Lorelai about why she has avoided involving him in the daily life of Stars Hollow, she admits her concern that her old friends may not accept him. Christopher makes an effort to bond with the townspeople, and Lorelai brings him to the town knit-a-thon, where his well-intentioned gesture brings the event to an early end. When Olivia throws a 2002-themed birthday party for Lucy, Rory gets her chance to confront Marty about his coldness toward her. Finally, Luke is touched by the birth of Liz and T.J.'s baby, and when he learns that Anna is planning to move to New Mexico with April, he demands equal rights as a parent.

Tuesday, December 5th, 2006

s7e10: Merry Fisticuffs

Luke and Lorelai share a sweet moment when Luke introduces her to Liz's new baby. Christopher witnesses the scene and it adds to his concern that Lorelai isn't fully committed to their marriage. The next day, Lorelai and Christopher get into a fight over whether they should exchange vows at the elaborate wedding party Emily is throwing for them. Luke contacts a lawyer over his custody troubles with Anna, then runs into Christopher and the two have an ugly confrontation in the streets of Stars Hollow. Meanwhile, when Logan discovers that Rory and Marty have been pretending that they just met, rather than admitting their previous friendship to Lucy, he reveals the truth to Lucy. Finally, Emily gives Lorelai a warning about her marriage.

Tuesday, January 23rd, 2007

s7e11: Santa's Secret Stuff

Rather than celebrating Christmas while Rory is in London over the holidays, Lorelai and Christopher decide to put their holidays on hold.Once Rory returns to Stars Hollow, they decorate several Christmas trees, do their shopping and even bake Christmas cookies for the first time as a family. Turning up unexpectedly at the inn, Luke asks Lorelai to write a character recommendation letter for his custody battle over April. Lorelai struggles to write the letter until she and Rory run into Luke and April at the mall and Lorelai suddenly remembers how important Luke has always been in Rory's life. Inspired, Lorelai writes the letter and mails it to Luke's attorney. Rory decides she will write an apology letter to her friend Lucy, explaining why she and Marty kept their past friendship a secret.

Tuesday, January 30th, 2007

s7e12: To Whom It May Concern

Noticing Sookie's recent odd behavior, Lorelai forces Jackson to tell her the reason. Luke and Anna attend a hearing to decide their custody battle over April. With help from Paris, Rory finally makes amends with Lucy, who tells her that she and Marty have broken up. While attending Richard's economics class at Yale, Rory witnesses a frightening scene. Finally, Christopher finds the letter Lorelai wrote for Luke's character reference and confronts Lorelai about whether he was her second choice.

Tuesday, February 6th, 2007

s7e13: I'd Rather Be In Philadelphia

In the hospital waiting room, Lorelai, Rory and Emily anxiously await word on Richard's condition. When Logan hears what is happening, he borrows a helicopter to be by Rory's side, but Lorelai is unable to reach Christopher, who is still angry over their fight the night before. Upset by Emily's attempt to remain calm by dealing with her social calendar, Lorelai is relieved when Luke shows up unannounced and volunteers to run errands for Emily. Christopher finally arrives to be with Lorelai, but the scene at the hospital is more than he can take when he sees Lorelai talking to Luke.

Tuesday, February 13th, 2007

s7e14: Farewell, My Pet

Two days after his by-pass surgery, Richard is on the road to recovery, and Rory returns to Yale, where she finds that Richard's economics class is now being taught by an attractive young TA, Tucker Culbertson, who flusters Rory with his charm.While Lorelai tries to distract herself from the issues in her marriage, she and Sookie focus on planning a funeral for one of Michel's beloved dogs. Finally, Christopher returns ready to talk, and he and Lorelai discuss the main problem that has haunted their marriage ? Lorelai's feelings for Luke.

Tuesday, February 20th, 2007

s7e15: I'm a Kayak, Hear Me Roar

At Friday night dinner, Lorelai works up the courage to tell her parents about the break-up of her marriage, but is derailed by their argument over the healthy meals and no-alcohol policy Emily has instituted to help Richard recover from his heart attack. Lorelai enlists Sookie to bring Richard healthy but delicious meals, then helps Emily organize Richard's business affairs. Over a shared bottle of scotch, Lorelai finally tells her mother about the breakup of her marriage. Rory attends an awkward birthday dinner for Logan with Mitchum Huntzberger, who asks her to help him steer Logan in the right direction. Later, Logan receives disturbing news about the online company he purchased. Also, Luke shares his home with Liz , T.J. and their baby daughter while their house is being fumigated.

Tuesday, February 27th, 2007

s7e16: Will You Be My Lorelai Gilmore?

While she is in the midst of planning Lane's baby shower, Rory gets a long-awaited call from The New York Times offering her an informational interview. Lorelai takes over the shower-planning duties, and finds herself brokering peace between Lane and Mrs. Kim over how Lane plans to raise her twins. Logan finally admits his business disaster to Rory, who offers him her full support, but when Logan announces that he is flying to Las Vegas to blow off steam with his old college pals Colin and Finn, Rory is disappointed and worried. When Luke discovers that Liz and T.J. are trying to sell his boat, he decides to make some changes in his life and take April on a long boat trip over the summer. Finally, Lane is put on bed-rest and must be wheeled through Stars Hollow in her bed to attend the shower at Miss Patty's.

Tuesday, March 6th, 2007

s7e17: Gilmore Girls Only

Lorelai plans a road trip to North Carolina to attend the wedding of Mia, the woman who took in Lorelai and Rory and served as a surrogate mother/grandmother for many years. Rory has a fight with Logan over his immature reaction to his business disaster, and agrees to go on the trip with Lorelai. Emily invites herself along in an effort to get away from Richard, who is driving her crazy while he recuperates at home. At the wedding, Emily is upset by the close relationship Mia shares with Lorelai and Rory. Lorelai learns that Emily came to see Mia five years earlier to ask for pictures of Lorelai and Rory during the years they were estranged. Logan makes a surprise appearance and asks Rory to forgive him. Meanwhile, Lane and Zach ask Luke to be the godfather to their twins. Finally, Lane goes into labor and Luke helps get everyone to the hospital.

Tuesday, April 17th, 2007

s7e18: Hay Bale Maze

It's the annual Stars Hollow Spring Fling. Lorelai and Michel are busy welcoming new guests at the inn. Michel is irritated by the cheerfulness of the visitors. Rory is on a train back from Providence. April gives Luke a bracelet. Later, Lorelai, Logan, Rory and Michel, along with some tourists, go to Spring Fling in a bus rented by the Inn. At the event, some Inn guests are skeptical about a maze made out of hay. One kid is especially not that excited because no one will chase him or shoot him with water guns as he goes through the maze. Logan goes through the maze with the kid.

Tuesday, April 24th, 2007

s7e19: It's Just Like Riding a Bike

Lorelai tries to reacquaint herself and Luke again by visiting the diner but the reunion results in an awkward silence. Shortly after this incident another chance presents itself when Lorelai's car breaks down and she asks Luke to pick up a new one at the dealership. Paris freaks out over too many opportunities when she gets accepted to lots of colleges. On the other hand Rory's hopes get squashed when she gets rejected for the internship at the New York Times.While staying with Lorelai, Jackson accidentally destroys her dollhouse. Sookie says that's the only thing from Lorelai's childhood that she likes.

Tuesday, May 1st, 2007

s7e20: Lorelai? Lorelai?

After getting into a science camp, April tells Luke that she cannot go on the boating trip with him over the summer. Zach is asked to go on tour with another band. Logan comes to Lorelai's home to ask permission to propose to Rory and take her to San Francisco.

Tuesday, May 8th, 2007

s7e21: Unto The Breach

On the eve of Rory's graduation, Emily and Richard throw her a party and perform a song in her honor. At the party, Lorelai and Christopher are reunited for the first time since their separation, and both are relieved to find they can still be friends. Logan surprises everyone at the party by proposing to Rory, but she is too shocked to give him an answer and begs Lorelai to help her decide what to do. On graduation day, Rory and Paris receive their diplomas, and Rory finally gives Logan her answer. Meanwhile, Lorelai is embarrassed about her karaoke serenade to Luke the night before, and Luke is hurt when he overhears her saying it didn't mean anything.

Tuesday, May 15th, 2007

s7e22: Bon Voyage

Rory, in her pajamas, meets CNN journalist and her idol Christiane Amanpour. Although Lorelai and Rory have planned a crazy roller coaster tour for the summer, Rory must postpone their trip when she gets a surprise job offer to cover Barack Obama's presidential campaign for an online magazine in Eldridge, Iowa. She must leave in three days for possibly two years, breaking the hearts of all the townspeople looking forward to her graduation re-enactment in a week. Luke enlists the help of everyone in Stars Hollow to throw Rory a surprise bon voyage party. Also, Lorelai is staying maniacally busy to keep from showing how saddened she is, but finally admits she is worried that if she stops to think about Rory leaving then she might fall apart. Also, Lane consoles Rory when she has a panic attack about leaving everyone and everything she loves behind. When Babette has a premonition (via her ankles) of a huge rainstorm, Luke stays up all night sewing a tent to keep Rory's outdoor party covered from the downpour. His thoughtfulness brings an unexpected reaction from Lorelai, allowing the two to star a passionate kiss. Meanwhile, Emily is pleased when Lorelai decides to continue the Friday night dinners without Rory. Finally, on the morning that Rory leaves Stars Hollow to start her career, Luke opens the diner before dawn to share a special breakfast with the Gilmore girls.
Season 0
s0e1: Unaired Pilot

Unaired Pilot of Gilmore Girls, featuring different actors playing Dean and Sookie, and different sets for exterior Stars Hollow and the inside of Luke's.

not specified

s0e3: Welcome to the Gilmore Girls

Amy Sherman-Palladino (creator/writer/executive producer), Daniel Palladino (writer/executive consultant), Lesli Linka Glater (pilot and episode director) and the cast members discuss the origins of the series, the characters, a different Sookie, "the kiss" and the relationship between Alexis and Lauren. It's a nice featurette that fans will love.

s0e4: Gilmore Goodies and Gossip: Season 1

A "pop-up video" version of the episode "Rory's Dance", with trivia and pop-culture references.

s0e5: Gilmore-isms

Odd phrases they used in the first season

not specified

s0e6: Additional Scenes (Season 1)

3 deleted scenes from the first season episodes, "Love and War and Snow", "Forgiveness and Stuff", "Emily in Wonderland".

Tuesday, May 21st, 2002

s0e8: Additional Scene (Season 2 Episode 22)

From Episode 22: I Can't Get Started

not specified

s0e9: A Film by Kirk

A spoof on student art films.

Tuesday, February 5th, 2002

s0e10: Gilmore Goodies and Gossip: Season 2

Gilmore Goodies & Gossip: On-Screen Factoids Episode 13 ? "A-Tisket, A-Tasket" A "pop-up video" version of the episode with trivia and pop-culture references.

not specified

s0e11: International Success

Featurette included with season 2 DVD boxset which talks about the Gilmore Girls international success. Includes snippets from overseas translations of the show and interviews with cast and crew.

not specified

s0e12: Who Wants to Argue?

Season 2's Best Shouting Matches.

Tuesday, February 11th, 2003

s0e13: Additional Scene (Season 3 Episode 14)

From Episode 14: Swan Song

Tuesday, May 6th, 2003

s0e14: Additional Scene (Season 3 Episode 20)

From Episode 20: Say Goodnight, Gracie

Tuesday, May 20th, 2003

s0e15: Additional Scene (Season 3 Episode 22)

From Episode 22: Those Are Strings, Pinocchio

not specified

s0e16: Who Wants to Fall in Love?

Season 3's Best Romantic Moments

not specified

s0e17: Our Favorite '80s

Favorite Era Dance Moves

Tuesday, September 23rd, 2003

s0e18: Additional Scene (Season 4 Episode 1)

From Episode 1: Ballrooms & Biscotti

Tuesday, March 2nd, 2004

s0e19: Additional Scene (Season 4 Episode 16)

From Episode 16: The Reigning Lorelai

not specified

s0e20: Who Wants to Get Together?

Season 4's Most Romantic Moments

Tuesday, April 9th, 2002

s0e23: Additional Scene (Season 2 Episode 16)

From Episode 16: There's the Rub

Wednesday, November 3rd, 2004

s0e25: Backstage Special

not specified

s0e27: All Grown Up

A Documentary with the Cast about their Childhood Experiences

not specified

s0e28: Fashion Girls

s0e30: Behind-the-Scenes of the 100th episode

s0e31: Gilmore Girls Turns 100

Featurette on the 100th episode

s0e32: Kirk's Town Tours - Opening

s0e33: Kirk's Town Tours - Lorelai's House

s0e34: Kirk's Town Tours - Luke's Diner

s0e35: Kirk's Town Tours - Soda Shop

s0e36: Kirk's Town Tours - Doose's Market

s0e37: Kirk's Town Tours - Miss Patty's

s0e38: Kirk's Town Tours - Town Square

s0e39: Kirk's Town Tours - Closing

s0e40: A Day in the Life of Keiko Agena

Tuesday, April 13th, 2004

s0e24: Gilmore Goodies and Gossip: Season 4

Gilmore Goodies & Gossip: On-Screen Factoids Episode 17 ? Girls in Bikinis, Boys Doin' the Twist" A "pop-up video" version of the episode with trivia and pop-culture references.