update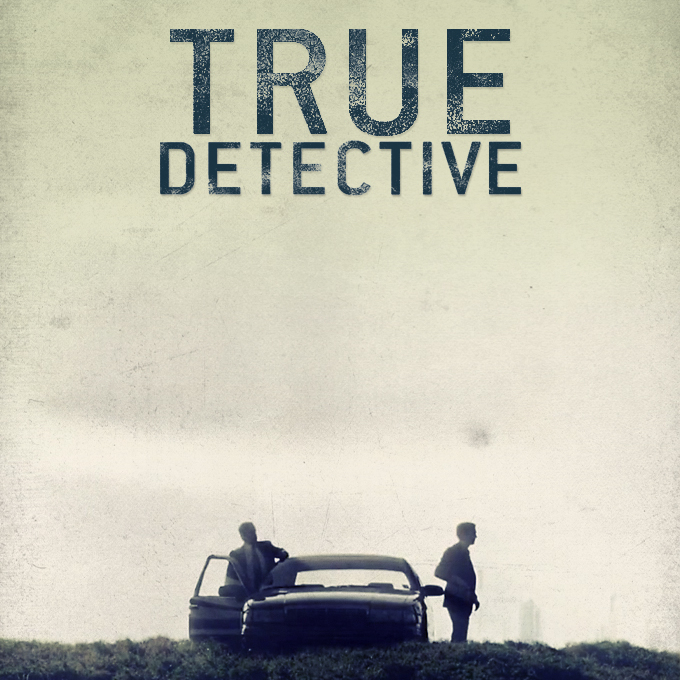 Season 0
Tuesday, January 7th, 2014

1: Making True Detective

HBO's making of True Detective, a crime drama centered around two Louisiana State PD detectives, and their 17-year hunt for a ritual killer, starring Matthew McConaughey and Woody Harrelson.
Season 1
Sunday, January 12th, 2014

1: The Long Bright Dark

Former Louisiana State CID partners Martin Hart and Rustin Cohle give separate statements to a pair of investigators about the murder of a prostitute, Dora Lange, 17 years earlier. As they look back, details of the crime, replete with occult overtones, are accompanied by insights into the detectives' volatile partnership and personal lives.

Sunday, January 19th, 2014

2: Seeing Things

Under pressure to land a suspect in the Lange murder, Quesada warns Hart and Cohle that they might be replaced by three detectives from a new task force. The pair lobbies for extra time to follow up on a lead that takes them from a rural cathouse to an incinerated church. With his marriage to Maggie already strained by work, Hart finds respite away from home.

Sunday, January 26th, 2014

3: The Locked Room

A hidden image at the burned-out church leads Cohle and Hart to Joel Theriot, a tent-revival minister whose parishioners finger a scarred "tall man" seen with Dora Lange. Brought in for interrogation, a sex offender matching the description is quickly dismissed by Cohle, despite offering a confession. Hart gets sidetracked after Maggie sets Cohle up with a friend at a C&W bar. Looking to establish a pattern of murder, Cohle pores over old case files, finding a connection with a woman assumed to have drowned years earlier.

Sunday, February 9th, 2014

4: Who Goes There?

Hart and Cohle hunt for their newly identified suspect, Reggie Ledoux, a meth cooker who shared a cell with Dora Lange's husband and recently skipped parole. As Hart's personal life collapses around him, Cohle immerses himself in an old criminal identity from his narco days, contacting an East-Texas biker gang known to deal with their primary suspect. Cohle's undercover work takes him to a dangerous edge where the law has no place, and both men must confront the cost of living a false life.

Sunday, February 16th, 2014

5: The Secret Fate of All Life

A violent denouement in the forest clears the Dora Lange case and turns Cohle and Hart into local heroes. Each man settles into a healthier rhythm of living as Hart returns to his family, and Cohle starts a relationship while gaining a reputation as a closer in interrogations. As time passes and his daughters grow older, Hart faces new tensions and temptations, and Cohle learns from a double-murder suspect that there could be much more to an old case than he'd once thought. In 2012, Gilbough and Papania put their cards on the table, presenting new intelligence that threatens Cohle and causes Hart to reassess everything he thought he knew about his former partner.

Sunday, February 23rd, 2014

6: Haunted Houses

In 2002, Cohle and Hart begin to fall back to familiar and violent obsessions. Hart exacts savage vengeance on a pair of teenage boys, and Cohle becomes convinced they left something undone in 1995. Working on his own, Cohle traces a sinister connection between missing children along the coast and evangelist Billy Lee Tuttle's Wellsprings Program. Hart is reintroduced to a former prostitute he met during the Lange investigation. In 2012, Papania and Gilbough question Maggie, now divorced from Marty, about Cohle and Hart during 2002, the year their relationship fractured and Cohle quit the force following a suspension.

Sunday, March 2nd, 2014

7: After You've Gone

Hart and Cohle call a truce to investigate a series of disappearances that may be related to the Dora Lange murder and the Tuttle family.

Sunday, March 9th, 2014

8: Form and Void

An overlooked detail provides Hart and Cohle with an important new lead in their 17-year-old case.
Season 2
Sunday, June 21st, 2015

1: The Western Book of the Dead

The disappearance of a city manager disrupts a lucrative land scheme and ignites an investigation involving three police officers and a career criminal who is moving into legitimate business.

Sunday, June 28th, 2015

2: Night Finds You

Ben Caspar's autopsy reveals the gruesome details of his demise, and Ray and Ani wonder if it has anything to do with his fondness for prostitutes. Meanwhile, Frank looks into what might have happened to his missing fortune.

Sunday, July 5th, 2015

3: Maybe Tomorrow

Paul works the prostitute angle, while Frank receives the first casualty in a secret war, and steps back into a world he'd left behind.

Sunday, July 12th, 2015

4: Down Will Come

The detail works a pawn-shop lead to close in on a suspect in the Caspere case. Frank revisits his past to pay for his present. Velcoro, Bezzerides and Woodrugh struggle to keep the case straight in the face of corruption.

Sunday, July 19th, 2015

5: Other Lives

Ray and Frank contemplate new life choices. Ani and Paul follow a lead up the coast.

Sunday, July 26th, 2015

6: Church in Ruins

Desperate to locate a missing woman with intel on Caspere, Frank meets with Mexican drug dealers. Ani infiltrates an exclusive inner circle, with Ray and Paul keeping close tabs.

Sunday, August 2nd, 2015

7: Black Maps and Motel Rooms

Ray, Ani and Paul take precautionary measures to elude detection and untangle a dark mystery. Frank deals with the fallout of his betrayal.

Sunday, August 9th, 2015

8: Omega Station

Frank, Ray and Ani weigh their options as Caspere's killer and the scope of corruption is revealed.
Season 3
not specified

1:

Season 3 of "True Detective" stars Mahershala Ali as an Arkansas State Investigator, Stephen Dorff as his partner, and Carmen Ejogo as his wife. The installment is set in the Ozarks with a story described by HBO as chronicling a "macabre crime… and a mystery that deepens over decades and plays out in three separate time periods." Principal Photography beginning in February 2018, and according to Entertainment Weekly on info they received during a Q&A with HBO programming president Casey Bloys, will not premiere until 2019. "We couldn't have it ready for '18 so you can assume '19." -Bloys