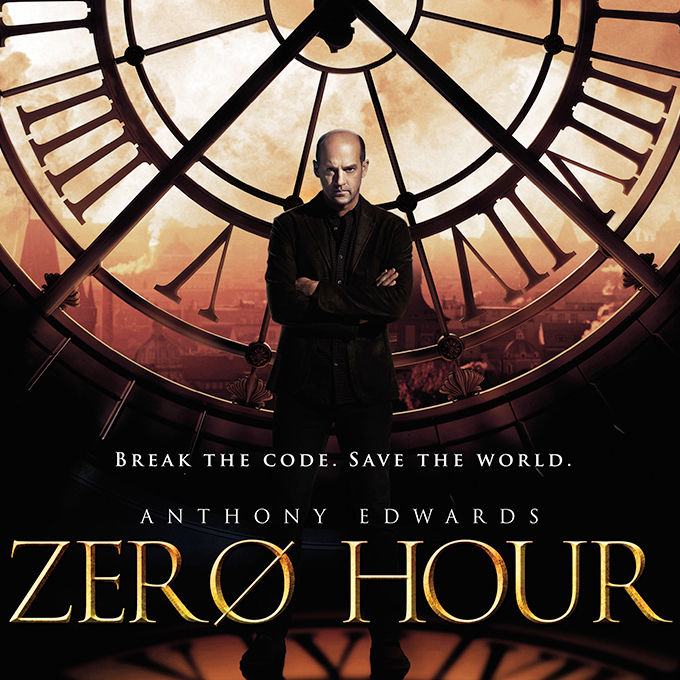 Season 1
Thursday, February 14th, 2013

s1e1: Strike

After Hank Galliston's wife, Leila, finds a special antique clock at a flea market, she is abducted by an international terrorist; as the search for Leila progresses, Hank questions everything he ever believed in.

Thursday, February 21st, 2013

s1e2: Face

Hank and Beck have a perilous confrontation with White Vincent; Rachel and Arron uncover information about the rose commandment.

Thursday, February 28th, 2013

s1e3: Pendulum

Hank returns from India with renewed determination; Laila starts leaving a trail of clues for Hank; Hank's parents seem to be keeping a secret.

Saturday, June 15th, 2013

s1e4: Chain

As Laila helps White Vincent with his wounds, she looks for an opportunity to escape; Hank realizes people aren't always what they seem to be, as information about his wife and the death of Beck's husband comes to light.

Saturday, June 15th, 2013

s1e5: Suspension

As more information about Laila is revealed, Hank becomes frustrated and confused about their relationship; Rachel and Arron meet Melanie Lynch, who seems to have her own secret agenda.

Saturday, June 22nd, 2013

s1e6: Weight

Still searching for answers to the secrets of his past, Hank confronts his parents about his birth and childhood. Realizing they can no longer stay silent but fearful about how the truth could affect him, they fess up. But Hank immediately senses his parents are not being fully transparent. White Vincent revisits memories of his own childhood and the parallel lives he and Hank have lived. Meanwhile, the hunt for Laila and the next clock brings Beck, Paige, Arron and Rachel to Istanbul, Turkey. Hank searches for more information about his "doppelganger," Commandant Korbin Sturm, and makes an unlikely connection with a man who holds the key to more than Hank could have ever imagined.

Saturday, June 29th, 2013

s1e7: Sync

Laila reaches out to Hank to share her side of the story and hopes he will forgive her. Still not totally trusting his wife, Hank teams with Laila to achieve a major breakthrough in their search for the True Cross. The Shepherds also know Hank is too valuable an asset and that they must enlist his help to get to the True Cross before the Pyrates do. Meanwhile, White Vincent, still under the employment of "Mother," discovers a clue of his own that also brings him even closer to the end.

Saturday, July 6th, 2013

s1e8: Winding

Hank and Laila are on the run in Strasbourg determined to beat the Pyrates in their quest for the True Cross, while Molars, still captive on a salvage ship with White Vincent, shares some of his findings with him, including a journal written by his doppelganger, Kriegskommandant Dietrich.

Saturday, July 13th, 2013

s1e9: Balance

Hank, Beck and Laila accelerate their search for the True Cross to the Faroe Islands. With renewed hope that her husband, Theo "Molars", is alive, Beck sets out to find him. Meanwhile back home, the Gallistons sense that Hank is in trouble and know the time has come to tell him the truth about his early years.

Saturday, July 20th, 2013

s1e10: Escapement

Hank, Beck and Laila are in the Faroe Islands, unsure if they will live or die at the hands of the Pyrates. Rachel shares some surprising news with Hank about his parents and the 41 Trust. Hank's mother finally discloses the deeply painful secret she's been holding all these years, and a dumbfounded Hank realizes his father is the missing piece to the puzzle.

Saturday, July 27th, 2013

s1e11: Hands

Injured and disoriented from his recent car accident, Hank awakens on Plum Island in the hands of Melanie Lynch, a.k.a "Mother", and the 41 Trust. With the stakes higher than ever, Hank'S father agrees to continue his work for "Mother" to ultimately save his son's life. While Beck frantically assembles a rescue team in an attempt to find Hank, Laila is impatient and secretly heads out on her own.

Saturday, August 3rd, 2013

s1e12: Ratchet

Everyone is on high alert, but their search for Rachel has met a dead end. However Hank has a dream which may contain clues that will guide the team to her remote location, and, hopefully help them stop the devious plan that "Mother" / Lynch has initiated in her "New Jerusalem".

Saturday, August 3rd, 2013

s1e13: Spring

Arriving at the entrance to New Jerusalem, Hank, Beck, Arron and the Shepherds know it's now or never to find Rachael and stop "Mother" / Lynch's plan before it's too late. But when the team unlock the doors, what they find is unimaginable. With faith shaken and time running out, can Hank and the team take down Lynch before it's too late? Or will life as we know it end in an instant? With everything resting on his shoulders, it's up to Hank Galliston to save the world.