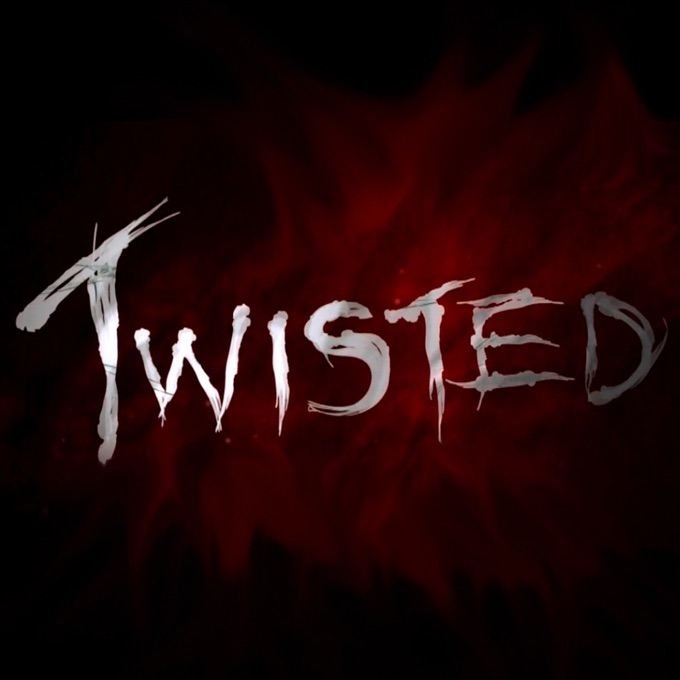 Season 1
Friday, August 20th, 2010

s1e1: Jeffrey Dahmer

Jeffrey Dahmer murdered 17 men and boys – many of whom were of African or Asian descent – between 1978 and 1991.

Friday, August 27th, 2010

s1e2: Myra Hindley

The crimes of Myra Hindley and her lover, Ian Brady, are detailed.

Friday, September 10th, 2010

s1e3: The Washington Sniper

Profiling John Allen Muhammad and John Lee Malvo, the men behind the 2002 'Washington Sniper' shootings. John Allen Mohammed, 42, a veteran of the Gulf War in 1991, and his stepson John Lee Malvo, 17 were convicted in 2004 of being the "Washington Sniper", who had been terrorizing America over a period of three weeks.

Friday, September 17th, 2010

s1e4: Harold Shipman

The world's most prolific killer, Harold Shipman is estimated to have killed 275 people. When the police began investigating, they struggled to understand him. How could a doctor who was trusted and respected by more than 3000 patients also be a killer?

Friday, September 24th, 2010

s1e5: Ivan Milat

Profiling Ivan Milat, a serial killer who stalked backpackers in Australia.

not specified

s1e6: Fred West

The crimes of Fred and Rose West, who tortured, raped and murdered several girls and buried some of the bodies in their garden, are detailed.
Season 2
Friday, January 7th, 2011

s2e1: Ted Bundy

The crimes of serial killer Ted Bundy are detailed.

Friday, January 14th, 2011

s2e2: Vampire of Sacrameto

Profiling Richard Trenton Chase, a sadistic serial killer who terrorized Sacramento.

Friday, January 21st, 2011

s2e3: The Killer Clown

Serial killer John Wayne Gacy is profiled.

Friday, January 28th, 2011

s2e4: Aileen Wuornos

The crimes of prostitute-turned-serial killer Aileen Wuornos are detailed.

Friday, February 4th, 2011

s2e5: Charles Starkweather

The 1958 killing spree perpetrated by Charles Starkweather and his girlfriend, Caril Ann Fugate, is detailed.

Friday, February 11th, 2011

s2e6: The Boston Strangler

The crimes of the Boston Strangler and doubts about Albert DeSalvo's confession are discussed.
Season 3
Friday, September 23rd, 2011

s3e1: The Night Stalker

Examining possible motivations behind the brutal "Night Stalker" murders committed by Richard Ramirez.

Friday, September 30th, 2011

s3e2: The Meanest Man in America

The crimes of serial killer Donald "Pee Wee" Gaskins are detailed.

Friday, October 7th, 2011

s3e3: The Son of Sam

Profiling "Son of Sam" serial killer David Berkowitz.

Friday, October 14th, 2011

s3e4: The Co-ed Butcher

The gruesome crimes of serial killer Edmund Kemper are detailed.

Friday, October 21st, 2011

s3e5: The Silent Savage

The crimes of serial killer Dennis Nilsen are detailed.

Friday, October 28th, 2011

s3e6: The Green River Killer

A profile of Gary Leon Ridgway, the Green River Killer, who pleaded guilty to murdering 48 women in the Seattle area beginning in 1982.
Season 4
Tuesday, September 11th, 2012

s4e1: The Devil's Business

Charles Manson and his so-called 'family' would become the most infamous killers of the 20th Century. Their series of brutal and seemingly senseless crimes would shock the world. But how did so many young people fall under the spell of one man?

Tuesday, September 18th, 2012

s4e2: Most Likely to Succeed

The crimes of serial killer Herbert Mullin are recalled.

Tuesday, September 25th, 2012

s4e3: Angel of Death

Recalling the case of an English nurse who was convicted of murdering four children and attacking nine others. Thirteen children are attacked by nurse Beverly Allitt.

Tuesday, October 2nd, 2012

s4e4: The Gay Slayer

A serial killer, Colin Ireland, who targeted gay men is profiled.

Tuesday, October 9th, 2012

s4e5: Twisted Fantasies

A family of four is brutally murdered in their Kansas home. This tragedy is the beginning of a terrible killing spree.

Tuesday, October 16th, 2012

s4e6: The Deadly Duo

In the late seventies two serial killers murder women in Los Angeles.
Season 5
Monday, September 2nd, 2013

s5e1: The Other Brother

Shock waves ripped through paradise when a series of crimes was committed by an unlikely killer.

Monday, September 9th, 2013

s5e2: The Blood Brothers

In 1979 Richmond was plagued by a violent and unpredictable crime spree. The perpetrators were a gang for whom violence ran in the family - so cunning that even death row couldn't hold them.

Monday, September 16th, 2013

s5e3: The Cross-Dressing Cannibal

Hadden Clark, a cross dressing killer with an appetite for revenge and an unpredictable temper strikes in Maryland.

Monday, September 23rd, 2013

s5e4: The School Girl Killers

A couple who appeared to be in love, were far from a match made in heaven.

Monday, September 30th, 2013

s5e5: The Killer Prophet

Halloween 1970; the discovery of 5 bodies in a pool along with a note referencing the occult and an environmental world war 3, John Linley Frazier is profiled.

Monday, October 7th, 2013

s5e6: The Black Panther

Obsessed with reliving his Army days, Donald Neilson plans crimes with military precision.

Monday, October 14th, 2013

s5e7: The Hitch Hike Hunter

Women and hitchhikers randomly murdered in the once carefree college town of Isla Vista. Thor Nis Christiansen is profiled.

Monday, October 21st, 2013

s5e8: The Dark Marksmen

In 2005, spree of shootings in Phoenix had residents too scared to leave their homes. Dale Shawn Hausner and Samuel John Dieteman are profiled.

Monday, October 28th, 2013

s5e9: The Gravedigger

A former gravedigger terrorizing North England evades the police for years. Peter Sutcliffe os profiled.

Monday, November 4th, 2013

s5e10: The Speed Freaks

Two childhood friends would start on a drug fueled killing spree that would span fifteen years.

Monday, November 11th, 2013

s5e11: The Psychopath

London faces strange murders in the 1970's; the main suspect is an unstable young man.

Monday, November 18th, 2013

s5e12: The Sunset Slayers

Two hunters find prey at night during 1980 on Sunset Strip. Doug Clark and Carol Bundy are profiled.
Season 6
Monday, September 15th, 2014

s6e1: Sex Slave Killers

The love affair between Gerald and Charlene Gallego resulted in a trail of merciless rapes and murders across 3 states from 1978 -1980.

Monday, September 22nd, 2014

s6e2: Cape Cod Casanova

In Cape Cod, Mass., carpenter Tony Costa gains infamy as a serial killer who dismembered his victims.

Monday, September 29th, 2014

s6e3: Red Light Regular

During the 1970s, Richard Cottingham gained notoriety after being known as the 'torso killer' as he dismembered his victims.

Monday, October 6th, 2014

s6e4: Prince of Darkness

In 1990, a San Diego neighborhood is gripped with fear when six women are stabbed to death in their homes.

Monday, October 13th, 2014

s6e5: Map to Murder

A nation is left in shock when they learn of Robert Napper's savage murders in London.

Thursday, October 23rd, 2014

s6e6: Bus Stop Killer

'The Bus Stop Killer' Levi Bellfield targeted women using public transport in London and the surrounding areas, killing three females. And he is suspected of many more attacks.

Friday, October 31st, 2014

s6e7: Dead End in Baton Rouge

In Louisiana, serial killer Sean Gillis kidnaps, rapes, kills, and dismembers eight women.
Season 7
Thursday, March 12th, 2015

s7e1: Killer Cousins

In Vero Beach, Fla., David Alan Gore and his cousin, Fred Waterfield, rape and murder six young women.

Thursday, March 19th, 2015

s7e2: Twisted Tourniquet

In Richmond, Va., women are told to nail their windows shut in order to protect themselves from Timothy Spencer, the Southside Strangler, who climbs in through his victims' windows.

Thursday, March 26th, 2015

s7e3: Trail of Fears

In the early 1980s, serial killer David Carpenter stalks, rapes and murders women on hiking trails in California state parks.

Friday, May 1st, 2015

s7e4: Tampa Bay Slayer

In Florida, serial killer Bobby Joe Long claims he raped more than 50 women before his arrest in 1984.

Friday, May 8th, 2015

s7e5: Railway Killers

Childhood friends John Duffy and David Mulcahy share many hobbies, but their common interests take a dark turn as they grow older resulting in numerous rapes and murders committed in the 1980s.