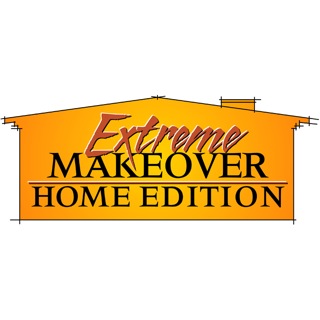 Season 0
Thursday, May 6th, 2004

s0e1: Friends Helping Friends

Ty and his team respond when asked by New York City firefighters to renovate the apartment of 2 other firefighters who lost comrades in the September 11, 2001 terrorist attacks. The interesting part is:Ty's team had only 12 hours to complete the renovation and any mistakes would be seen on live television. Help is given by Regis Philbin and members of the NHL's New York Rangers.

Monday, April 24th, 2006

s0e2: Ty Top Moments

Monday, February 14th, 2005

s0e3: Family Reunion

Sunday, December 11th, 2005

s0e4: Holiday Wishes

The Extreme Makeover team reconnects with families they helped in the past, in order to enlist their help to help out others. Guest stars include First Lady Laura Bush, Brian Wilson of The Beach Boys, and Desperate Housewives' James Denton.

Thursday, March 23rd, 2006

s0e5: After the Storm: Mississippi

Biiloxi, MS. The Extreme Makeover: Home Edition team helps out the town of Biloxi, Mississippi.

Thursday, March 30th, 2006

s0e6: After the Storm: Florida

Broward County, FL. The Extreme Makeover: Home Edition team helps out the town of Broward County, Florida. Broaward County was ravaged by Hurricane Wilma in 2005.

Thursday, April 6th, 2006

s0e7: After the Storm: New Orleans

New Orleans. The Extreme Makeover: Home Edition team helps out the New Orleans 9th Ward.

Friday, April 14th, 2006

s0e8: After the Storm: Texas

Sabine Pass, TX. The Extreme Makeover: Home Edition team restores the local firehouse, hoping to give life back to the town which was ravaged by Hurricane Rita.

Sunday, December 7th, 2008

s0e9: Ty Pennington: Behind the Scenes

Ty takes a rest from changing lives to give us a behind the scenes look at the show. This includes never before seen footage, outtakes from past episodes, and some close calls with accidents that never were. We also get to delve into Ty's personal life with a look at his home and chat with his friends

s0e10: Infanity

s0e11: Ty's Great British Adventure
Season 1
Sunday, February 15th, 2004

s1e1: The Powers Family

The Powers had tried to make improvements to their fixer-upper home, but when youngest daughter Olivia was diagnosed with a life-threatening form of leukemia, caring for her became a family affair and took time away from working on the house. Now cured, Olivia got through her cancer treatment with the loving support of family and friends, including a special mural in the house her mother painted that reads: ""Take one day at a time—live, love & laugh—be strong, be you—breathe.""

Sunday, February 22nd, 2004

s1e2: The Woslum Family

When Trent Woslum, a sergeant in the California National Guard, was finally able to buy his family their first fixer-upper home as a Christmas present in 2002, little did he know that by Valentine's Day he would have to leave the house, his wife and three sons behind to serve a tour of duty in Iraq. Unbeknownst to wife Dawna and the three sons â?? Steven, 12; Nicholas, 7; and Alex, 5, who were sent on vacation to Disneyland for seven days while the house was being transformed, Trent returned home from Iraq.

Sunday, March 7th, 2004

s1e3: The Cox Family

For years John Cox traveled worldwide to help churches and organizations. Meanwhile, to support her dedicated husband's endeavors, his wife, Wendy, quit her job as a nurse to stay at home and care for their three young daughters. When he received a permanent position as a youth minister, John was able to buy his family their very first home. Now their humble abode has received a complete renovation and been transformed into a real dream house.

Sunday, March 21st, 2004

s1e4: The Mendoza Family

When Contessa Mendoza was 17 years old and still in high school, she made the tough decision to become a single mom. This exceptional young lady went on to become the valedictorian of her high school graduating class and eventually earned her masters degree. Despite enormous odds, Contessa, who is a social worker, has given everything of herself to raise her daughter and two foster kids. When it was decided that the Van Nuys, California house where Contessa Mendoza and her family live needed more space, the team of designers and workmen of Extreme Makeover: Home Edition stepped in and made some dramatic changes, including adding a second story to the house.

Sunday, March 28th, 2004

s1e5: The McCrory Family

The McCrory Family is very large. They were living in a very small house. With two sons already, they found out the were going to get triplets. Can EM:HE give them a bigger home for their children?

Sunday, April 11th, 2004

s1e6: The Harris Family

""Sweet Alice"" Harris is known for her kindness and watchful eye on the neighborhood. Her house went through some floods though and desperately needed a makeover. But, with the show title being Extreme Makeover: Home Edition, they got a great one.

Sunday, April 18th, 2004

s1e7: The Zitek Family

Robert Gil's life and his family's was changed forever when he was involved in a car accident and left paralyzed form the neck down. They had a two-story house and Robert had no way to get up there. The design team, sweet as they are, added an elevator so that he could see the rest of his house.

Sunday, April 25th, 2004

s1e8: The Hardin Family

Several years ago, when Freedman Hardin II lost track of his father, he decided to go looking for him. As luck would have it, he found him on Father's Day four years ago. Freedman II had a full family and no spare space for his father to sleep, his father lived in a fifth wheel trailer outside their house.

Sunday, May 2nd, 2004

s1e9: The Tugwell Family

An SUV crashes into a house. No one was hurt. John Tugwell, a former Vietnam veteran who presently works for the U.S. Postal Service, and his wife, Susan -- a fourth grade school teacher and avid reader who loves design and architecture from the grand style of the Italian Renaissance -- have been married for 28 years. Until the accident, their daughter, Abbey, 25, and infant granddaughter, Jamie, lived with them. Susan would love nothing more than to have her family all live together. The family was sent to Las Vegas for vacation.

Sunday, May 9th, 2004

s1e10: The Walswick Family

They live in Yorba Linda, California. There are nine children and no father. Greg Walswick died of cancer a few years ago. They deserved this so much.

Sunday, May 16th, 2004

s1e11: The Powell Family

The Extreme Makeover Home Edition team provides the right medicine for a young man whose house was making him sick. It wasn't easy for Carrie Powell to bring relief to her younger son, Keenan, who suffers from a rare cell disorder, asthma, as well as allergies. It was all made worse by the dust and living mold in their Arleta, California home. Doctors told Carrie that Keenan wouldn't live to see his first birthday. Determined to not give up hope, Carrie, a florist by trade, turned to her herb garden to help Keenan deal with his diseases. Keenan beat the odds and is now a strapping 16-year old who wears a size 15 shoe and stands at 6 feet tall. Keenan has been able to keep his health in check, but keeping the house hypo-allergenic for him has been a problem. So, the team of ""Extreme Makeover: Home Edition,"" in an episode airing on SUNDAY, MAY 16 (8:00-9:00 p.m., ET), made a house call. Their mission was to prescribe the right antidote for Keenan by eradicating the black mold and providi

Sunday, May 23rd, 2004

s1e12: The Cadigan-Scott Family

Two parents pass away leaving eight kids behind ages 12-23. They have to share a single bathroom. The older ones are left to take care of the younger ones. This is in Livermore, California. In June 2003 Diane died as a result of heart problems. Mark died 16 days later of a heart attack. Their eight kids were left to grieve a double, unbelievable loss. The two oldest siblings moved back home and took legal guardianship of their brothers and sisters, which enabled the family to stay together. Otherwise the kids would have ended up in foster care. The family - Jennifer, 23, Janice, 21, Daniel, 20, Kelly, 20, Rachel, 18, Jackie, 16, Dolly, 14 and twelve-year-old Teresa spent a week at Disney World. On the day of the ""reveal,"" over 3000 people lined the streets to cheer on the Cadigan-Scotts.

Sunday, July 18th, 2004

s1e13: The Imbriani Family

Just months after a young, divorced mother of two got involved with a blood drive, she received a call that her marrow matched that of a baby girl with leukemia. At the time, Brook Imbriani had no idea how her selfless donation would impact her own family's life, as well as the life of a sick child. But Brook turned a tragic situation into triumph, and appreciation for her generosity was shown when Extreme Makeover: Home Edition literally knocked the Imbriani's neglected house to the ground and transformed it into a dream home.
Season 2
Sunday, September 26th, 2004

s2e1: The Wofford Family

When Brian Wofford's wife passed away four years ago, he dedicated himself to making it possible for his children to pursue their dreams. Today the kids are involved in lots of activities, including playing basketball and volunteering with their church. But playing the role of dad/basketball coach/chauffeur has left Brian little time to run his chiropractic practice. He has had to scale back his work hours to be available to his kids, and now struggles to make ends meet. The house repairs went unattended and, although he may be a master with his hands clinically, he admits that he is ?all thumbs? when it comes to making home improvements. With the girls sharing a room where their beds are stacked on top of each other and the boys living in the partially converted garage/laundry room, adding more space to the house was a priority for the Extreme Makeover: Home Edition team. While the design team, contractors and over 150 workers transformed the Wofford house into a dream home in just seven days, Brian and his family -- Peter, 17, Rebekah, 16, 14-year-old twins Lizzie and Luke, Anna, 12, Aaron, 10, Esther, eight, and Elijah, six -- went on vacation to St. Thomas, Virgin Islands, staying at the Wyndham Sugar Bay Resort and Spa. The finished house was built by a commercial builder who goes to church with the Woffords. He had never built a residence before, only commercial buildings. In addition to the thousands of well-wishers who welcomed the Woffords to their new home, U.S. Marines from nearby Camp Pendleton came by to give a helping hand.

Sunday, October 3rd, 2004

s2e2: The Garay Family

Veronica and Johnny have 4 kids. Once while Johnny's mother was visiting, she was killed by a gangster and Johnny was forced to take in his younger siblings. Social Services are threatening to take his younger siblings away if the house doesn't get fixed up. And of course, that's why the EMHE team is here.

Sunday, October 10th, 2004

s2e3: The Pope Family

Shelby Pope is a 12 year old girl who is allergic to sun-light. The team sets out to make Shelby and the entire Pope family feel less like prisoners in their own home.

Sunday, October 17th, 2004

s2e4: The Grinnan Family

A girl named Hannah has a weak immune system and had a heart transplant at only 11 days old. She has to take $1,000 medicine every day and that is what weakens her immune system. While the family vacations in San Diego, the team works hard to build a better home and environment for the Grinnan family. And surprise surprise! Lee Ann Womack performs at the end for the family!

Sunday, October 24th, 2004

s2e5: The Mackey Family

A woman who runs an organization to help the needy lives in a very run-down and small house with family and extended family. The design team has a challenge ahead of them but gives a great home.

Sunday, October 31st, 2004

s2e6: The Ali Family

Two boys, Paul and Kuran, were born to a crack-addicted mother. Lucy Ali adopted them as infants so she could give them a better life. As the boys were getting older, she decided it was time to expand the home. She gave a large sum of money to a contractor to add on, but he basically ran off with the money. Can EM:HE do what the con-artist didn't?

Sunday, November 7th, 2004

s2e7: The Vardon Family

The Family: Mom (Deaf), Dad (Deaf), 12 year old boy (autistic/blind), 14 year old boy with a heart of gold. Everyone in the family has special needs (except the 14 year old) and the design team from Extreme Makeover: Home Edition steps in to make a change.

Sunday, November 21st, 2004

s2e8: The Elcano Family

A few months ago, Jennier Elcano lost her husband, Glen, in an auto accident and has really had her hands full running the family farm and raising 11-year-old son Michael and 6-year-old daughter Ashley. Ty and the team come in to save the day. This episode's design team:Ty, Preston, Paul, Tracy & Constance.

Sunday, November 28th, 2004

s2e9: The Burns Family

When Benjamin Burns was born in 1997, he was an apparently healthy baby boy. Six months later, Benjamin's sister was playing with her baby brother and, when he started to fall, she reached out to help him. But when she grabbed his arm, she unknowingly fractured it. In the weeks that followed, routine tasks performed by Benjamin's parents resulted in more visits to the hospital and led to the discovery that his arm had been re-injured and he had a fractured skull.Eventually, Child Protective Services was called and Benjamin was separated for three months from his parents, who were accused of child abuse. Nothing could have been further from the truth, and loving parents Gerald and Ellen Burns spent every resource they had trying to get their son back and prove their innocence. When it was finally diagnosed that Benjamin suffers from Osteogenesis Imperfecta (OI), a genetic disorder characterized by bones that break easily, the Burns were cleared of the abuse charges and allowed to bring

Sunday, December 12th, 2004

s2e10: The Broadbent Family

A courageous mother, Patricia Broadbent, has helped three of her adopted children and many others face AIDS with hope, teaching them that life is here for the living. Her own recent bout with cancer has only enforced that belief. In an episode of "Extreme Makeover: Home Edition -- How'd They Do That?," more of their touching story will be told, as well as the remarkable process of their home renovation in North Las Vegas.

Sunday, January 9th, 2005

s2e11: The Dore Family

As a struggling widow of three daughters, Roseanne Dore is no stranger to hardship. The family was dealt a tremendous blow when their Kingston, Washington home, originally built by Roseanne and her husband, burned to the ground in March 2004. Following the devastating news of the fire, Roseanne found out that their home insurance policy lapsed when their agent retired. The structure was uninhabitable. While figuring out what to do, Roseanne moved her three daughters into a half-built, backyard utility shed that had no plumbing, electricity or running water.While living in the makeshift shelter, Roseanne's daughters - Jessica, 21, Sarah, 17 and Aariel, 13 -- went to friends' houses to shower. The entire family was stuck using an old doorless outhouse on the two-and-a-half acre property. One of the family's only wishes for their new home was to have indoor plumbing and bedrooms.When not cooking on an outdoor propane camp stove, these ladies took inside to the shed to prepare food. Desp

Sunday, January 16th, 2005

s2e12: The Anderson Family

For the first time in the history of the popular reality series, design team leader Ty Pennington had to call the vacationing Anderson Family to tell them that the show had missed their deadline to complete the makeover on their home in South Central Los Angeles. In two back-to-back episodes, the team helps a young man whose potential as a professional basketball career was literally shot down. Despite the one day delay, some of the shine on his future, as well as that of his family's, has been restored, thanks to the tireless efforts of the Extreme Makeover: Home Edition team.

Sunday, January 23rd, 2005

s2e13: The Sears Family

Martinez, CA - The Sears family are given an extreme makeover. In February 2004 the 17-year old Jhyrve was diagnosed with a rare gen related disease. The team builds the family a new and sterile house.

Sunday, February 13th, 2005

s2e14: The Correa/Medeiros Family

"Correa/Medeiros Families, Parts 1 & 2" - For the first time, "Extreme Makeover: Home Edition" will stretch beyond one house and one family. Two families from Arvada, Colorado - who were homeless - received the opportunity to live in a ranch-style duplex built by the design team, in a two-hour show airing on SUNDAY, FEBRUARY 13 (7:00-9:00 p.m., ET), on the ABC Television Network.

Sunday, February 20th, 2005

s2e15: The Harper Family

While design team leader Ty Pennington was preparing to film this episode in his hometown of Atlanta, he underwent emergency surgery for a perforated appendix. Although he was still recuperating, the energetic and dedicated Pennington did not want to let the family down. The episode incorporated his predicament into the show and captured how Ty was able to do his part from his hospital bed and later in the week, to participate in the reveal for the Harper Family from the Atlanta suburb of Lake City, Georgia. Patricia and Milton Harper worked hard and sacrificed for all the right reasons, but still could not achieve their dream of providing a real home for their children. After moving from the projects in Brooklyn, they wanted to give their sons Darius, 17, LaVaughn, 15, and seven-year-old Mister a safe haven to come home to every day. But the first-time homeowners didn't know they had just bought a big dump -- literally. Unaware of any problems when they purchased the home, the Harpers

Sunday, March 6th, 2005

s2e16: The Harris Family

Six children live in a home that is falling apart. They need the EMHE's team to help them.

Sunday, March 13th, 2005

s2e17: The Okvath Family

The crew decide to help out an eight year old girl suffering from cancer. However, she doesn't want her house made over, she wants to help her friends at her hospital by redecorating the wards there. The crew are so impressed by this, that they decide to rennovate her house without telling the family.

Sunday, March 27th, 2005

s2e18: The Leomiti-Higgins Family

In 2004 the mother of Charles, Michael, Sharis, Joshua og Jeremiah Higgins died of breast cancer. 2 months later their father died of heart complications. Then the Leomiti family, right next door, took them all in, but now they're eleven in total. Can the team give them more space?

Sunday, April 3rd, 2005

s2e19: The Leslie Family

After a car crash claims the life of her husband and oldest son, the team makes over the Louisiana home of a widow and her three surviving boys, including a backyard playground built with help from Mat ``the Condor" Hoffman

Sunday, April 24th, 2005

s2e20: The Harvey Family

The Harvey family living in hurricane ravished Florida, are living in a termite infested home with water logged ceilings. Mr Harvey, having been diagnosed with adult epilepsy, cannot work. His wife has to pick up the burden by working 2 jobs. Mr Harvey works by helping his neighbors with odd jobs pro bono. His college age son moves back into the home to help with the bills. The Harveys apply to EM-HE and Ty Pennington and ABC come to the rescue

Sunday, May 1st, 2005

s2e21: The Dolan Family

James Dolan, blinded during a shooting at an electronics store where he worked, receives a remodeling of his ranch house into a home more suitable to his needs.

Sunday, May 8th, 2005

s2e22: The Johnson Family

Steve Johnson is a firefighter who helped to save a MAST firefighter from a terrible shooting in Kansas City, MO. The MAST firefighter is the one who nominated Steve to an Extreme Makeover.

Sunday, May 15th, 2005

s2e23: The Vitale Family

The design team begins renovation work on a small, two-bedroom house in St. James, N.Y., for a widower and his three toddler boys.

Sunday, May 22nd, 2005

s2e24: The Piestewa Family

The Piestewa family are given an extreme makeover. Lori Piestewa was in Iraq and her dream was to build a house for herself and her parents. But unfortunately she was the first American woman who died in the war trying to save Jessica Lynch. Her parents now raise her two children. Can the design team get them out of the trailer and into a new house?
Season 3
Sunday, August 14th, 2005

s3e1: The Nick Family

What started out one night as a beautiful, picture perfect summer evening for Colleen Nick and her children quickly spiraled into a horrible tragedy that would haunt the family and their community forever. Colleen and the kids had traveled to Alma, Arkansas, to watch their friend's son play in a little league game at a brand new ballpark. Several innings into the game, six-year-old Morgan was bored and asked her mom if she could join her friends in catching fireflies. Colleen remembered thinking how happy Morgan looked to be set free. That's the last memory she has of her eldest daughter; Morgan suddenly vanished. A massive manhunt got underway quickly, as this parent's worst nightmare came true.At the time, the Nick family was living 30 minutes away from Alma. When law enforcement officials advised Colleen to stay near the abduction site, she ended up first living out of a fire station and then, later, bought the only house in Alma that she could afford - going to all lengths to b

Sunday, September 25th, 2005

s3e2: The Rodriguez Family

Extreme Makeover: Home Edition builds a handicap accessible home for a soldier who lost one of his legs while in Iraq.

Sunday, October 2nd, 2005

s3e3: The Barrett Family

Billy-Jack and Ann adopted 4 kids who were branded ""un-adoptable"" and gave them a second chance. Living in a 100 year old house with the 4 adopted kids, and there 2 biological kids, the family needed a much larger home. They want to adopt a few more kids, but the law says they can't because they don't have the room. Now Ty, and his team have built the Barrett family a 2 story ranch home, themed around there love for horses, and a seperate school house for home schooling.

Sunday, October 9th, 2005

s3e4: The Harrison Family

With the help of grateful friends and neighbors, Extreme Makeover: Home Edition gives back to Gordon Harrison, a master carpenter who has spent his life giving to others in his community, and to his family.

Sunday, October 16th, 2005

s3e5: The Teas Family

Paul and Cyndy Teas purchased a 60 year old rundown camp so they should open their dream camp, a camp for kids with disabilities. They went 3 years without a paycheck, and emptied out their bank accounts and retirement funds all for Camp Barnabas. Also in addition to having no money, they have no house space either. The volunteers who help out at the camp live in the Teas house with them, and their son and daughter. Now Ty and his team rebuild the Teas home, giving them a beautiful living space just for them. Also with another big suprise after the house reveal, the Teas find a seperate quarters just for Volunteers, including dozens of beds and a living room. And then another building that is for the kids and staff to relax in with includes board games, a large flat screen TV, and hundreds of DVD's. This was EM:HE's biggest project yet.

Sunday, October 30th, 2005

s3e6: The Ginyard Family

Ty and the gang will help turn the hazardous home of Veronica Ginyard and her eight children in Capitol Heights, Maryland into ""home sweet home.""Veronica and her family have had a life of adversity and struggle. Having bought the first and only home she could afford, Veronica raises her eight children - including two sets of twins - in a home that would be cramped for a family of four, let alone nine. A strong woman, she is determined to raise her children in a safe and loving home, keeping them off the streets and away from violence for good. But the house isn't much of a safe haven.The extremely hazardous Ginyard home has exposed live wires sticking out of the drywall, mold from constant flooding in their basement and holes in the walls and ceilings. The kids have to sleep in makeshift bedrooms in the basement and the attic. Veronica works two jobs just to make ends meet and uses public transportation to travel to and from work, as her run down car sits in the driveway. The h

Sunday, November 6th, 2005

s3e7: The Tom Family

In this special 2 hour episode, Susan Tom has dedicated her life to taking in, and taking care of children with disabilities. 3 days before Christmas of 2004, her eldest adopted son Anthony, who suffered from a rare disease which causes his skin to fall off, died.Living in a small 2 story home with her other 7 adopted girls, this house did not work for their disabilities. Two of the daughters, Hannah and Xania, were born with no legs and need wheelchairs to get around, as well as Libby who also needs a wheelchair due to having Spina Bifada. Also from the Tom family introduced was Faith who suffered a crib fire as a baby and is completely scarred. Katie who was born with Fetal Alcohol Syndrome which causes a mental handicapped. Cloe, who is unable to bend her elbows and knees, and finally the eldest Margeret, who had brain surgery at only 1 month old and was not expected to live.All of these kids are very special to Susan, and deserve a more accessible way of living.Now Ty and his team including new designer Tanya McQueen built a more accessible home for this family of 8 to live in. All have a themed room to express who they are. During the process of buliding the house, Tanya goes to the Backstreet Boys concert in town, and runs on stage during their concert to get them to send a video message to Katie because she loves them. Also she grabbed some BSB clothes, and pics to hang in Katie's new BSB bedroom.The Tom family came home to a new 3 storey home complete with an elevator for the 3 girls. All had their own bedroom but the two girls with no legs, share the 3rd floor. Everything in the home was bulit perfect for everyone's needs and personalities.

Sunday, November 13th, 2005

s3e8: The Goodale Family

Extreme Makeover: Home Edition designers and contractors came to the home of Doug Goodale, a veteran lobster fisherman and his family from Wells Harbor, Maine, with the remarkable news that, in just seven days, they will be able to move back into a finished and completely renovated house.Near the end of the lobstering season a few years ago, Doug Goodale made a decision that would change the lives of his family forever. Looking out at the stormy, choppy waters of Wells Harbor that day, he tried to decide whether to go out to sea or not. If he didn't go, he wouldn't make any money. Needing to provide for his family, he pushed his boat out into the water at dead low tide.When he reached his first trap and started pulling up his catch, a huge wave hit the boat, creating a slack in the rope which then spooled around the drum. A veteran fisherman, Doug knew to turn off the drum's motor and untangle the rope, but as he reached in to turn it off, the sleeve of his oilskin got caught i

Sunday, November 20th, 2005

s3e9: The Johnson Family

Tripp and Heidi Johnson's youngest son William was born in 1999 with Spinal Muscular Atrophy, and was told he wouldn't live past 2. Now he is 6 and as more alive is most of us. Will needs a motorized scooter to help him move around since he can't stand or walk on his own. His older brother and sister Abby and Matthew even don't except birthday gifts. Instead they want whatever money that would be spent on presents, donated towards SMA. This family realized they needed to make improvements to the home since it's very hard for Will to get around. In the renovation process, some of the outside wall fell on Heidi's father. He's okay thankfully, but after that happend, they realized EM:HE could be there only hope.Now Ty and his team built a farm style home completely accessible for WIll and his scooter. Now he has freedom to move around the home by himself, with includes his new lift to the next floor. Also for the family who is completely obsessed with Boston Red Sox baseball, the team built them a baseball diamond in the backyard and a remote operated scoreboard.

Sunday, November 27th, 2005

s3e10: The Lewis Family

TBAExtreme Makeover: Home Edition and the entire community of El Segundo, CA will come together to rebuild the home of police officer Bruce Lewis, his cancer stricken wife, Paulita, and their children.

Sunday, December 4th, 2005

s3e11: The Novak Family

Ty and the Extreme Makeover: Home Edition gang transform the lives of Jeff Novak, a recently widowed Special Education teacher and his three young daughters, Zoey, Harley and Presley of Boardman Township, Ohio, when they rebuild and renovate their damaged

Sunday, January 8th, 2006

s3e12: The Nutsch Family

Kevin and Cathy Nutsch and their five daughters from Douglas, Kansas, who lost everything that was near and dear to them when their house literally exploded, will receive a brand new renovated home thanks to the team of Extreme Makeover: Home Edition. While on vacation in the summer of 2005, the Nutsch family received a shocking phone call notifying them that a propane leak had caused a blast that completely leveled their three bedroom bungalow -- not only destroying their home but their business as well, since Kevin's auto repair company was run out of their home. With their home, business and all their belongings gone, the family is now living in the grandfather's basement until they can get back on their feet. But the pain is almost unbearable for Kevin, who still camps out on his property every night to try to protect what few possessions the family still has.

Sunday, January 15th, 2006

s3e13: The Kirkwood Family

Thanks to their tenacious eleven-year-old daughter, Jael, the Kirkwood family from Port Orchard, WA will receive a new home designed by Ty and the gang of Extreme Makeover: Home Edition. One year ago, eleven-year-old Jael Kirkwood completed an application for Extreme Makeover: Home Edition for her family, but didn't hear back from anyone. The Kirkwoods gave up, but not Jael. Instead, she tracked down Sweet Alice Harris from a previous episode and asked for advice on how to get her family's application read by show producers. Sweet Alice suggested that she contact her local mayor, and that's exactly what Jael did.

Sunday, January 22nd, 2006

s3e14: The Hebert Family

A bachelor who raised his niece and nephew after his sister's sudden death has his house rebuilt.

Sunday, January 29th, 2006

s3e15: The DeAeth Family

A family who runs an animal rescue organization will have their own home redone by the team.

Sunday, February 12th, 2006

s3e16: The Crawford Smith Family

In back to back episodes the design team heads to Virginia to help the Crawford Smiths, a family affected by multiple sclerosis. As well Actress-dancer Debi Allen pays a visit.

Sunday, February 19th, 2006

s3e17: The Kubena Family

A family that lives in a trailer, gets a brand new home in seven days.

Sunday, March 12th, 2006

s3e18: The White Family

Danna White, a pastor's widow and her family of Ochelata, OK, will receive the answers to their prayers when they're told the good news that they will receive a renovated and beautiful new home courtesy of the Extreme Makeover: Home Edition team.

Sunday, March 19th, 2006

s3e19: The Rainford Family

Jamaican-born Dunstin Rainford of Riviera Beach, FL had just fulfilled his lifelong dream of becoming a U.S. Citizen when the unthinkable happened. Dunstin, a one-time hospice nurse's aide, was diagnosed with Non-Hodgkin Lymphoma, an unpredictable lymphatic cancer. His dying wish to provide a happy and safe home for his family will now be granted by the team of Extreme Makeover: Home Edition.

Sunday, April 2nd, 2006

s3e20: The Holmes Family

Sadie Holmes and her family of Altamonte Springs, FL, received the remarkable news that their hurricane damaged home will be renovated in seven days thanks to Extreme Makeover: Home Edition

Sunday, April 9th, 2006

s3e21: The Craft Family

On March 5, Todd Craft of Hondo, Texas, a high school sports coach who's been a constant inspiration in his community and his family, will receive the news that he will receive a beautiful and renovated home in a remarkable seven days thanks to Extreme Makeover: Home Edition.In addition, while team captain Ty Pennington is busy helping families in the Gulf States with hurricane relief, his friend, Kermit the Frog, has his back.

Sunday, April 16th, 2006

s3e22: The Hassall Family

Michelle and Brian Hassall of Berry, KY, two deserving community leaders who've faced adversity in the past few years, have gotten the remarkable news that they will receive a beautiful and renovated home in seven days courtesy of Extreme Makeover: Home Edition.

Sunday, April 30th, 2006

s3e23: The Py Family

Loving and devoted grandparents William and Carole Py of Philadelphia, PA, and three orphaned grandchildren who were left in their care after their parents died, will receive a beautiful and renovated home in a remarkable seven days thanks to Extreme Makeover: Home Edition.

Sunday, May 7th, 2006

s3e24: The Peter Family

Winston Peter, a Hindu priest, and his family from Jamaica, NY, received the answer to their prayers when they were given the good news that they'll receive a renovated and beautiful new home in just seven days, thanks to the team of Extreme Makeover: Home Edition.

Sunday, May 14th, 2006

s3e25: The Arena Family

Jim and Gina Arena of Somers, NY, the loving parents of "Jimboy," their only son, whose life and death touched the hearts of everyone in their community, received the remarkable news that they will receive a beautiful and renovated home in just seven days.

Sunday, May 21st, 2006

s3e26: The Turner Family

After a devastating house fire left Beverly Turner and her adopted children from Irvington, NJ homeless, Ty and the gang renovate their burned down home in just seven days -- and the biggest residential build yet!
Season 4
Sunday, September 17th, 2006

s4e1: Llanes Family

The Extreme Makeover: Home Edition design team travels to Bergenfield, New Jersey to build a brand new renovated home in seven days for a deserving family of six who have overcome some difficult disabilities. In order to better meet the Llanes family's unique needs, Academy Award-winning actress Marlee Matlin will serve as Team Leader.

Sunday, September 24th, 2006

s4e2: Rogers Family

The large Rogers family are well-known in their community for their selfless attitudes and strong morals. All the children excel in everything they do, whether it's sports or academics. Betsy was raised in a bi-racial family, and later married into a bi-racial marriage; as a result, she strives to teach her family and community about diversity and respect for others. A well known and much respected figure throughout the community, Betsy is a team mother for both the football and wrestling teams and a second mom to most of the kids in the area. She has passed her selfless values on to her children; her two eldest sons, Christopher and Jonathan, went on a two-week mission trip in Honduras to help build homes for those who live in worse conditions than even they could imagine.

Sunday, October 1st, 2006

s4e3: Gilliam Family

David Gilliam simultaneously worked several jobs to support his family in order to fulfill his dream of becoming a firefighter and EMT. He was one state test away from getting his instructor coordinator license when he suddenly died. As a result of her husband's autopsy, Maryann learned that the basement of her family's home was contaminated with dangerous levels of toxic spores. Her doctor advised the mother and her six children to vacate the house for health reasons. The community has rallied around the Gilliams; since David's death, the family have lived with several family members, neighbors and friends. Currently they are living with Maryann's sister.

Sunday, October 8th, 2006

s4e4: Hawkins Family

In early April 2006, a massive F-3 tornado tore through firefighter Jerrod Hawkins' hometown of Henderson, TN. While Jerrod was on duty and could only watch the storm from his fire station, the tornado hit his home directly, ripping the house from its foundation. Amy heroically saved her sons, Jair and Cole, by lying on top of them in the basement. But unfortunately the bricks, debris and concrete that hit Amy caused permanent injuries -- her vertebrae and ribs were crushed, her lungs were punctured, and she sustained serious head trauma. After the tornado subsided, Amy and the boys were found under a pile of rubble by neighbors who called the fire station, where Jerrod had to instruct his neighbors how to give his own wife CPR.

Sunday, October 15th, 2006

s4e5: Bliven Family

The Bliven family of Minot, North Dakota were told "Life's not fair" by their doctor upon learning their second child, Aaron, had cerebral palsy. The Blivens, who also have another son and daughter, treat Aaron like a "normal" kid. Aaron and his younger brother even played on the same Little League team. That is, until the recreation league decided Aaron's health was too much of a risk for the great American pastime. But instead of benching her young son, Michelle started a league of their own. "Dream Catchers" is a Little League team made up entirely of children with special needs. Michelle received the "Hometown Hero" Award for her tireless efforts in creating an environment in which EVERY child is special

Sunday, October 29th, 2006

s4e6: Kibe Family

Tama County, IA. The Kibe family are given an extreme makeover.

Sunday, November 5th, 2006

s4e7: Thibodeau Family

Brookings County, SD. The Thibodeau family are given an extreme makeover.

Sunday, November 12th, 2006

s4e8: Farina Family

St. Meinrad, IN. The Farina family are given an extreme makeover. Despite her success in amassing funds for breast cancer, the Farina family's dreams of fixing up the old farmhouse are no longer plausible due to Shawna's increasing medical bills. The house contains no insulation for the long and cold winters, has a make-shift shower in their single bathroom and is missing three doors to the bedrooms. Now, with the help of Ty and the design team of Extreme Makeover: Home Edition, the Farina family will finally have a home they truly deserve, one in which Shawna can watch her children grow up, undefeated by her illness. While Ty and the designers, local builder Kerstiens Homes & Designs of Jasper, IN and hundreds of volunteers and workers are rebuilding their home, the Farina family will go on vacation to Walt Disney World.

Sunday, November 19th, 2006

s4e9: Koepke Family

Campbellsport, WI. The Koepke family are given an extreme makeover. Matt had dreams of renovating his home and finishing the renovations on the town Mill, but those plans were put on hold once he was diagnosed. He will be missed but never forgotten. Before Matt died, he had a chance to ask EMHE for one wish -- to take care of his family and give them the home they deserved. While the Ty and the Extreme Makeover: Home Edition design team, local builder Monarch Homes, contractors and hundreds of workers and volunteers remember Matt's dreams and work together to transform the Koepke house into a dream home in a remarkable seven days, the family will go on vacation to San Diego.

Sunday, November 26th, 2006

s4e10: Pauni Family

Logan, UT. The Pauni family are given an extreme makeover. When Janet and Danny left the island of Tonga in 1991, it was to give their family a better life and a better education. Danny was the strong leader in this family and the glue that held them together. That's why it was as if a bomb had hit when he suddenly died in May of 2004 from a heart attack, leaving Janet a widowed mother of nine (eight children and one nephew living in the home). With no life insurance policy and the sole provider gone, this tight knit family has been struggling both emotionally and financially. While the Extreme Makeover: Home Edition design team, local builder Kartchner Homes of Logan, Utah, and hundreds of workers and volunteers are transforming the Pauni's house into a dream home, the family will vacation in a private yacht in the British Virgin Islands.

Sunday, December 10th, 2006

s4e11: Ripatti Family

Redondo Beach, CA. The Ripatti family are given an extreme makeover. Husband and wife Tim and Kristina worked together as police officers in the gang division of the LAPD. They met on the job and are married, with baby daughter, Jordan. Despite the extreme dangers of their jobs, Kristina and Tim are both happy and proud to serve and protect their community. But just how dangerous their jobs could be became terrifyingly clear this past summer. One night Kristina and her partner followed a man who was acting suspiciously. When he started to run, they pursued him on foot. Kristina caught up to him, but then he shot her. Her partner in turn shot and killed the gang member and called for help. Over the radio Tim heard that an officer had been shot, and he immediately rushed to the scene to find his wife fighting for her life. Kristina survived the incident, but today is paralyzed from the chest down.

Sunday, January 7th, 2007

s4e12: Fullerton-Machacek Family

Lincoln, NE. The Fullerton-Machacek family are given an extreme makeover. This loving family of seven love spending time together, but it's difficult since they still live separately. They split time between Kenny's cramped house and Theresa's even more cramped apartment. Kenny and Theresa want to be married and to finally be united under one roof, but the condition of Kenny's home has made it difficult to be sold. The three-bedroom, one-bathroom home is over a hundred years old and unsafe. Currently the two basement walls are buckling, the refrigerator isn't working and there's a leak in their only bathroom that they cannot afford to fix

Sunday, January 14th, 2007

s4e13: Noyola Family

Chicago, IL. The Noyola family are given an extreme makeover. While Ty and the designers, local builder Norcon Inc., and hundreds of volunteers and workers are rebuilding their home as well as revamping their grandmother's home, the Noyola family will go on vacation to Walt Disney World

Sunday, January 21st, 2007

s4e14: Riggins Family

Raleigh, NC. The Riggins family are given an extreme makeover. Linda Riggins grew up poor and in the projects, where she was told she would never make anything of herself. She didn't let this get her down, though, and graduated college with honors and degrees in Childhood Education, Social Work and Women's Studies. She, along with her visually impaired husband, William, have dedicated over fifteen years of service to Building Together Ministries, a non-profit center designed to help disadvantaged parents and children. But recently the Riggins themselves have fallen on tough times: Linda has had several surgeries, their medical bills have become overwhelming and now their house is in bad need of repair. Despite all this, Linda and William greet every day with a smile and focus all of their energies on their young and enthusiastic children and on their community. While Ty and the designers, builder Homelife Communities and hundreds of volunteers and workers are rebuilding their home, the Riggins family will go on vacation to Walt Disney World

Sunday, February 11th, 2007

s4e15: Thomas Family

Columbus, OH ? The Thomas family are given an extreme makeover.

Sunday, February 18th, 2007

s4e16: O'Donnell Family

Austin, TX. The O'Donnell family are given an extreme makeover. The story of Patrick and Jeanette O'Donnell, the parents of six children, is a rare and heartbreaking one. Five out of their six children have been diagnosed with and suffer from multiple forms of autism that range from simple communication limitations to severe physical and social problems. The O'Donnell family's case is exceedingly rare, as national autism experts have not recorded a single other family in the United States with five autistic children. Classic autistics have problems talking, relating to people and playing. They can be hypersensitive to their environment and react strongly to certain sounds, colors and textures. Caitlin, the oldest at 15, and Kiernan, their youngest at 5, have the most severe form called classic autism, and are expected to live with their family their whole lives.

Sunday, March 4th, 2007

s4e17: Tate Family

Tampa, FL. The Tate family are given an extreme makeover. Tom and Cynthia Tate are well known in their tight knit community of Davis Island. Tom is the co-owner of Tate Brothers' Pizza and is responsible for giving most of the kids in town their first jobs, while Cynthia is extremely involved with the Boy Scouts, Girl Scouts and the PTA. The Tate Brothers are involved with almost every volunteer or charity event around Davis Island, and it's been said that many of the island kids have grown up in the Tate house. In that respect, June 12, 2006 was a rare day when the house was not filled with neighborhood kids. Out of the entire Tate family, only Cynthia was at home when a plane crashed into the house. The pilot was killed, along with the family pets, and the co-pilot was badly burned but survived. Cynthia miraculously escaped without any injuries, while the house and everything inside it was destroyed. To make matters worse, because of a clerical error, the home was not insured, so the Tates are unable to pay off the existing mortgage, let alone rebuild their home.

Sunday, March 11th, 2007

s4e18: Tipton-Smith Family

Waleska, GA. The Tipton-Smith family are given an extreme makeover. Faith Tipton-Smith is a single mother raising two girls, 16-year-old Missy and 8-year-old Emily. After working at the same job for 25 years, Faith was finally able to purchase her first home in July of 2004. On February 4, 2005 the unthinkable happened when this new home that Faith and her family had worked so hard for burned to the ground. They lost everything, including countless cheerleading trophies, family pictures, clothes and even their dog, Sugar. This family lost everything they cherished and loved. But, most importantly, everybody in the family was safe. During this time, Faith's 16-year-old son, Ransom, was her biggest support, helping his sisters with school, keeping the family together and, as time allowed, playing his favorite sport -- golf.

Sunday, March 25th, 2007

s4e19: Wilson Family

Longs, SC. A family who lost their house and their son within the span of three months will get a new dream home that they can fill with memories and love.

Sunday, April 8th, 2007

s4e20: Jones Family

Brandon, MS. The Jones family are given an extreme makeover. Sabrena Jones is a single mother raising three children -- 18-year-old Marjon, 17-year-old Mardaireus and 9-year-old Marjiya. As a practicing nurse at a local hospital, Sabrena has never had time to focus on herself. Using her background in nursing, she opened up a medical apparel shop which, after financial setbacks, she now runs out of her living room. In addition to this, she runs her own clothing donation center, which led to Sabrena's being selected to serve on a Hurricane Katrina relief committee at her church. To date, her organization has supplied hundreds of thousands of dollars to families and organizations hurt by the devastating natural disaster. The Jones family put serving their community first; they involve themselves with such charitable organizations as Toys for Tots, Mission Mississippi and many more

Sunday, April 22nd, 2007

s4e21: Westbrook Family

Lawton, OK. The Westbrook family are given an extreme makeover. Gene Westbrook, the father of three children -- Elizabeth, Katie and James -- volunteered to fight in Operation Iraqi Freedom, where he was left paralyzed and received a purple heart. After being medically discharged from the military, he devoted his time to speaking about his experiences and helping others in his town. Along with his wife, Peggy, they are respected members of a close knit community, but Gene had to jump through many hoops just to be able to afford a handicapped-accessible van that allowed him to drive.

Sunday, April 29th, 2007

s4e22: Collins Family

Murfreesboro, AR. The Colins family are given an extreme makeover. Kim and Dennis Collins believe that there's nothing more important than family. When tragedy stuck in the form of a car accident that killed Kim's favorite cousin and her husband, Kim and Dennis took hold of the situation. They fought hard for two years to take custody over the cousin's five children, not wanting them to become separated by the foster care system.

Sunday, May 6th, 2007

s4e23: Kilgallon Family

Levittown, PA. The Kilgallon family are given an extreme makeover. After her divorce, Marynoel Kilgallon decided to create a better environment for her four children by purchasing a house that was a "fixer upper." As a woman working two jobs and struggling to make ends meet, that was all that she could afford. She thought that a new coat of paint and a woman's touch could make the place a lovely home. But despite her measures to ensure that she'd bought a safe house, it began to fail on her

Sunday, May 13th, 2007

s4e24: Jacobo Family

Kansas City, MO. The Jacobo family are given an extreme makeover. Michelle and Jesus Jacobo are hard-working parents that have sacrificed everything to keep their family together. In addition to having four children of their own, they took in their five nieces and nephews after Michelle's sister lost custody of the children. The Jacobos made room for them in their small home so that they wouldn't be lost to the foster care system. Michelle's father, Grandpa Ray, is also living in the house and helping raise the nine children, who range in age from 6 months to 18 years

Sunday, May 20th, 2007

s4e25: Oatman-Gaitan Family

Schenectady, NY. The Oatman-Gaitan family, and Camp Heartland, an organization that helps HIV positive children, are given extreme makeovers. A single mother who adopted three children, two of whom are HIV positive, has her home rebuilt. Mandy Moore performs her new song, "Extraordinary," around a campfire.
Season 5
Sunday, September 30th, 2007

s5e1: Akana Family

In the two-part season premiere, Ty and the design team rebuild the home of a Hawaiian woman after a flood destroyed it. They then build a community center for the family-services foundation she runs.

Sunday, October 7th, 2007

s5e2: Byers Family

Ty and the design team arrive in Corvallis, Oregon to renovate the dilapidated home of a 8-year-old cancer patient and her family.

Sunday, October 14th, 2007

s5e3: Brown Family

Ty and the design team give a Connecticut family a new home after their house is flooded, ravaged by fire and robbed multiple times.

Sunday, October 21st, 2007

s5e4: Carter Family

The team build a new home for the Carter family, who've been living in a refurbished chicken coop.

Sunday, October 28th, 2007

s5e5: Yazzie Family

For the past five years the Yazzie family have been living in a mobile home that has no running water or heat, and only half the trailer with functioning electricity. Seeing that his family's mobile home had no heat, at 13 years of age, son Garrett tapped his scientific intuition to create a solar heater and a water heater. To create these, he used recycled materials, including an old car transmission and 69 aluminum cans, combining them with power generated from the sun. Garrett's makeshift heating system followed the Navajo principles of living off the land, not wasting anything and recycling everything that the earth has to offer. For his invention, he became the first Navajo to win 9 out of the 10 Discovery Channel Young Scientist Awards

Sunday, November 4th, 2007

s5e6: Miller Family

The crew renovate the Miller family's home due to Radon poisoning. The family meet David Beckham while in New York, away from their dangerous home.

Sunday, November 11th, 2007

s5e7: Marrero Family

A single father and his sons are given a new home by Ty and the crew. The family visits Spain during the construction.

Sunday, November 25th, 2007

s5e8: Swenson-Lee Family

Minnetonka, MN - Ty and his team build the Swenson-Lee family a new home in seven days. The family's 12 year old daughter witnessed both her parents die in tragedy. The family are sent to Disneyland for a vacation during construction.

Sunday, December 2nd, 2007

s5e9: Stockdale Family

Middleton, ID - A new home is built for the Stockdale family, whose children suffer from a debilitating blood disease known as Eosinophilic Enteropathy.

Sunday, December 9th, 2007

s5e10: Vitale Family

Athens, VT The Vitale family have two sons. Their youngest son, Louie Angelo Jr., was diagnosed with multiple birth defects. The team transforms their home to make it handicap-accessible.

Sunday, December 16th, 2007

s5e11: Chapin Family

Kirkland, WA ? The team renovate the Chapin family's home, which was poorly constructed.

Sunday, January 6th, 2008

s5e12: Ray-Smith Family

Milbridge, ME The team renovate Brittany Ray and Ron Smith's home, which they claim is haunted.

Sunday, January 13th, 2008

s5e13: Woodhouse Family

Calahan, CO ? In just seven days the team builds the Woodhouse family a new home. Kayla Woodhouse, the family's daughter, has a rare neurological condition that lowers her sensitivity to pain and temperature.

Sunday, January 20th, 2008

s5e14: Luther Family

Port Deposit, MD The Luther family's home is rebuilt by Ty and the team. Renee Sherrard-Luther operates a non-profit therapeutic riding program that helps the physically disabled.

Sunday, January 27th, 2008

s5e15: Voisine Family

Manchester, NH The Voisine family's home was destroyed by a flood in 2006. The crew build the family a new home.

Sunday, February 10th, 2008

s5e16: Gilyeat Family

Kansas City, KS - Daniel Gilyeat lost his leg during his second tour of Iraq. The team rebuild the family's home to make it handicap accessible.

Sunday, February 17th, 2008

s5e17: Hughes Family

Louisville, KY ? The Hughes family's eldest son, Patrick, was born blind. The team renovate the family's home to make the house safer and more accessible.

Sunday, March 2nd, 2008

s5e18: Lucas Family

Cullen, VA -- The team build the Lucas family a new home.

Sunday, March 9th, 2008

s5e19: Turner Family

Fairmont, WV -- The Turner family's home is remodeled.

Sunday, March 16th, 2008

s5e20: Boettcher Family

Silver Springs, NV -- The Boettcher family's house is rebuilt.

Sunday, March 23rd, 2008

s5e21: Gaudet Family

Mobile, AL -- The Gaudet family's home is rebuilt.

Sunday, March 30th, 2008

s5e22: Latif Family

The team rebuild the home of a single mother and they also transform a home in Delaware.

Sunday, April 27th, 2008

s5e23: Martinez Family

Albuquerque - Today's home belongs to a pastor whose family moved six years ago from the Colorado mountains to a high-crime neighborhood in New Mexico. By offering food and shelter to the troubled and homeless, he and his family have helped reduce the local crime rate by 50% since they arrived.

Sunday, May 4th, 2008

s5e24: Silva Family

Ty and team transform a home that is unsafe due to overly high lead levels, for two parents who have helped look after many kids over the years through foster care.

Sunday, May 11th, 2008

s5e25: Giunta Family

After an injury that leaves him without the use of his legs, a man has to live away from his family as his home is not set up to accommodate his disability. With the help of his faithful team, Ty will hopefully reunite the family.

Sunday, May 18th, 2008

s5e26: Usea Family

After the devastation caused by Hurricane Katrina, today's homes are yet to be restored to their former glory. So along with a church, Ty and the team rebuild them to their former glory.
Season 6
Sunday, September 28th, 2008

s6e1: Jackson Family

The overall theme for this season is "Heroes". The beginning of the new season starts with a double episode. The Jackson Family live in Maryland. A single mother of four made a promise to keep her 10 nieces and nephews with her rather than see them go into the foster care system. The EM:HE have to build a home for 15 people to live in.

Sunday, October 5th, 2008

s6e2: Akers Family

A family in West Chester Ohio need the help of the EM:HE team this week. Four of the Five family members have potentially life threatening illnesses. Two members of the family have Crohn's Disease and two have Spinal Muscular Atrophy. The 8 year old wheelchair confined Brooke is a cheerleader and the hero of this episode.

Sunday, October 12th, 2008

s6e3: Anders-Beatty Family

Ty and the team set to work on a house where a widow and her four kids reside. As the family head off on a vacation, Ty sets to work on creating their dream home. This week the team are in Wisconsin and the hero is the widow who has been a teacher for 29 years.

Sunday, October 19th, 2008

s6e4: King Family

The Kings help to run a daycare centre for their whole comunity, but their own home is in tatters. Ty and the crew help to rebuild their home after they have given up so much time to help others.

Sunday, October 26th, 2008

s6e5: McCully Family

Bigelow, Arkansas - A family consisting of a church deacon and a young boy who has battled leukemia, are about to have their lives turned around by a new renovation. The Hero for this week's show is 10 year old Job

Sunday, November 2nd, 2008

s6e6: Hill Family

Ty and the gang travel to Geneva, NY to renovate the Hill family's 200 year-old farm house, enabling them to keep and improve their boxing gym for underprivileged teens.

Sunday, November 9th, 2008

s6e7: Martirez/Malek Families

Shrewsbury, Missouri (just outside St. Louis) is today's location as Ty makes a home safer for two twins that have birth defects, and they makeover a coffee shop for a man who has cerebral palsy. There are two heroes in this episode. The first is Dawn Martirez who was a much loved Pediactric nurse working with babies and children diagnosed with terminal illnesses. Now she cares for her twin boys. They both have extremely rare genetic conditions. One called 9P minus, and the other is Crouzon Syndrome. The other hero is Sam Malek who has cerebral palsy and employs differently abled individuals to help him in his coffee shop, from which a portion of the profits go to local charities. He hopes that the training will bring some confidence and independence to the people he employs

Sunday, November 16th, 2008

s6e8: Frisch Family

Ty and his crew set to work on restoring a house that is home to 13 family members, but it can no longer cope with so many people.

Sunday, November 30th, 2008

s6e9: Nickless Family

A respected nurse, a gifted craftsman and an environmentalist?Tim Nickless was all of these, on top of being a loving husband and father to three young boys. Ty and the gang roll into Holt, Michigan, where Tim, a true Renaissance man with a lust for life, passed away in early 2008 after a painful seven-year battle with Hepatitis C.

Sunday, December 7th, 2008

s6e10: DeVries Family

Ty heads to Minnesota for a family who has transformed the lives of people in education through different creative methods. Their lives will change once Ty and the team have finished working on their home. This weeks hero is Susan DeVries. She suffers from Ventricular Tachycardia, and the arrhythmia is becoming more life threatening and could lead to her sudden death. Despite this Susan still happily works as a music teacher, band director and 1st grade reading specialist. Plus she shares the school bus driving job with her husband, Dirk, who lost one of his arms in a farming accident. When her school had no money for musical instruments Susan made them some out of anything she could find to recycle, including flutes made from plastic pipes.

Sunday, January 4th, 2009

s6e11: Slaughter Family

Ty and the designers rebuild a home that has been destroyed by heavy water damage.

Sunday, January 11th, 2009

s6e12: Grys Family

Ty and the gang travel to Pekin, Illinois to provide a better home for a family whose youngest son is afflicted with brittle bones disease.

Sunday, January 18th, 2009

s6e13: Drumm Family

The team heads down to Quincy Township, PA where the family have helped many disabled children over the years. Their poor lifestyles mean they only have one heat source in the house, and their land is used as a waste dump

Sunday, January 25th, 2009

s6e14: Tutwiler Family

In a special two hour episode, the team head to Fort Riley, Kansas. They are there to help out Patrick's family whose home was destroyed by a tornado. With the help of hundreds of volunteers, Ty and the designers rebuild their home

Monday, February 9th, 2009

s6e15: Girard Family

The Girards have always been a helpful family, volunteering whenever possible and both the father and their eldest son where working towards helping the community. Unfortunately they both drowned and their house were burned down in a fire so Ty and the team head down to help out the rest of the family.

Sunday, March 1st, 2009

s6e16: Augustin Family

Ty and the gang go to Keller, Texas to help a family dedicated to aiding families with premature babies to reubuild the home and business they lost in a flood.

Sunday, March 8th, 2009

s6e17: Riojas Family

Ty takes the team to California to help Mary Ann Riojas who was born with a disability. She now lives with four children in a home that cannot cope with her needs and is falling apart.

Sunday, March 15th, 2009

s6e18: Ruiz Family

Ty and the gang go to El Paso, Texas, to help a family who sacrificed finishing their own home project to improve the lives of others.

Sunday, March 22nd, 2009

s6e19: Bell Family

Ty and the gang go to Tucson, Arizona to rebuild the dangerous home of a 14-year-old girl suffering from a life threatening blood disease.

Sunday, March 29th, 2009

s6e20: Almquist Family

The team improves the home of a family operating an animal sanctuary in Pennsylvania; the family takes a vacation to Costa Rica while the team does its work; actor Justin Chambers stops by to welcome the family to its new home.

Sunday, April 5th, 2009

s6e21: Kadzis Family

Ty takes his team down to Tallahassee, Florida where they are going to help George who is battling with brain cancer. His family have looked after many children with special needs and now he wants to provide his own family with a stable home.

Sunday, April 26th, 2009

s6e22: Jordan Family

After losing two children in 14 years, the Jordan family are now raising their grand children. Their lives are about to be turned around by Ty and the team who are ready to give them a brand new home.

Sunday, May 3rd, 2009

s6e23: Cooper Family

Jeff Cooper (who suffers from Gulf War Syndrome) is about to have his home turned around by the team. He has now become dependent on his wheelchair and his son is also hadicapped after having lost his arm. The family's home is soon to be upgraded so they can live in peace.

Sunday, May 10th, 2009

s6e24: Cerda Family

The team heads to Las Vegas in order to rebuild a home that is dangerous for two young girls that have CIDD.

Sunday, May 17th, 2009

s6e25: McFarland Family

In the season finale, the team visit the home of Bernard McFarland which they find has become run down over time. After helping the kids of the area get a good education, he now needs help himself as his home has become unsafe for his three kids.
Season 7
Sunday, September 27th, 2009

s7e1: Huber Family

In the season premiere, Ty takes the team to rebuild the home of a firefighter and his wife. After scraping every penny the family could get, they were able to cancel out their debts but realised they were unable to fix up their home. As the family head to Hawaii, the team move in and get to work.

Sunday, October 4th, 2009

s7e2: Hampton Family

Ty and the team head to the home of Chris Hampton who shares his home with 7 other people. After taking in their neices and nephews, the Hamptons have run out of room to house all 6 children the way they would like to.

Sunday, October 11th, 2009

s7e3: Hill Family

Ty takes the team to Connecticut to repair the home of the Hill Family. The 13 family members are part of their own choir and help to inspire the community. A fire 16 years ago ruined their family home and they have since been unable to find the money to repair to it's former state.

Sunday, October 18th, 2009

s7e4: Marshall Family

Ty takes his designers to Texas to help remodel the home of Carlton and Susan. Carlton was shot whilst on duty with the police force and is now in a wheelchair. His daughter also has health problems and their home isn't practicably accessible for him to get around.

Sunday, October 25th, 2009

s7e5: Montgomery Family

The team rebuilds the house of a man who gave up a lucrative engineering career to start a charity that feeds hungry people in his community.

Sunday, November 1st, 2009

s7e6: Mattingly Family

Ty and the team travel to Daviess County to build a completely new home for the Mattinglys. Steve was involved in a major accident from which he has not fully recovered. Ty plans to replace the trailer they currently live in, with a brand new house.

Sunday, November 8th, 2009

s7e7: Terpenning Family

Ty and the crew take a trip to Ohio where they rebuild the home of a wheelchair sports athlete who competed for the USA at the Paralympics.

Sunday, November 15th, 2009

s7e8: Stott Family

Along with David Duchovny, the team travel to Lena where they set about rebuilding a farmhouse that was destroyed in an electrical fire.

Sunday, November 29th, 2009

s7e9: Marshall Family

"Grey's Anatomy" actor Patrick Dempsey joins Ty and the team as they remodel the moldy and rotting home of a famil whose son was diagnosed with leukemia and who started a campaign to raise money for and awareness of the disease.

Sunday, December 6th, 2009

s7e10: Scott Family

Ty and the team travel to Clarksville, Tennessee to meet the Scott Family. Trina Scott met the love of her life, her husband Dave, while he was serving with the U.S. Army Special Forces. They went on to have three beautiful daughters: Leyla, Deidre and Alethea. After his discharge, Dave continued to serve his community by becoming a Clarksville police officer. Tragedy struck in 2002 when Dave was killed in the line of duty. Trina turned to C.O.P.S. (Concerns of Police Survivors, Inc.), an organization that helps the surviving family members of officers killed in the line of duty. Inspired by the support she received, Trina became president of the organization in 2003.

Sunday, December 13th, 2009

s7e11: Ward Family

The Extreme Makeover Home Edition bus pulls up at the playground where Cynthia, Clara's adult daughter, is playing with some of the children. She and the children rush to greet Ty, the Design Team, and a visibly moved Mary J. Blige. Ty loads them all on the bus to go to the house, where they surprise Clara and Bennie. After listening to a few of the kids describe what Clara means to them, Ty informs them they?re going to Walt Disney World! Clara, in her wheelchair, shows Ty the inside of the house. Mary J. Blige and Paige marvel that Clara can't even get around in the home - and can't even close her bathroom door! Mary says she saw neglected children when she was growing up, and becomes emotional as she tells Paige that she's never seen someone care as much as Clara - she will make a difference to these kids? lives. Paul checks out Bennie's room, noting that he is almost legally blind, and that will have to be taken into consideration when designing his space.

Sunday, January 3rd, 2010

s7e12: Morris Family

Sunday, January 10th, 2010

s7e13: Cowan Family

Bunker Hill, IN is the destination for Ty's team where they are looking to makeover the home of Andy and Heather Cowan. Their daughter Kori became very ill and over time it has gotten worse - thought to be caused by the poor state of their home. Their son Adam has had to move out of the house due to him falling ill as well. Ty looks to put the family back together by giving them a new home.

Sunday, January 24th, 2010

s7e14: Powell Family

Ty takes his team to Buffalo, NY to fix up the home of Delores Powell. After moving to the country in the hope of a better life, things didn't quite go to plan. After trouble with her ex-husband, she moved the family into a house that was planned for demolition. After spending years trying to get it into shape, she needs the help of the team in order to do so.

Sunday, January 31st, 2010

s7e15: Creasey Family

Ty takes the team to Davidson County, NC to rebuild the home of Tricia Creasey. She has been battling with cancer but still teaches, despite her treatment costing over $1000 per month.

Sunday, February 14th, 2010

s7e16: Tripp Family

Ty takes his team to Prince George's County, MD where he's going to help the Tripp family. Over the years they have helped the kids in the local community by running a bus service and offering activities, which they supervise to make sure they are kept safe in what is generally a rough area.

Sunday, February 21st, 2010

s7e17: Wagstaff Family

Ty takes the team to Florida to redo the home of Tobin and Jill who have dedicated their lives to providing a musical outlet, that is completely non-profitable, to the local community.

Sunday, March 14th, 2010

s7e18: Skaggs Family

On February 1, 2010, "Extreme Makeover: Home Edition" traveled to Slaughterville, OK to meet Brian and Audra Skaggs, whose son, Jhett, survived a heart transplant at just 10 months of age. Although he's made incredible progress over the past two years, the poor condition of the family's moldy, rotting, termite-ridden home poses serious risks to Jhett's weakened immune system. In only seven days, team leader Ty Pennington, the design team, plus celebrity guest designer Jillian Harris of ABC's "The Bachelorette" will help build a safe and healthy home.

Sunday, March 21st, 2010

s7e19: Heathcock Family

Ty takes his team to Hattiesburg, Mississippi to fix up the home of Sherman Heathcock who is currently in Iraq. After losing some of their home to Hurricane Katrina and getting conned when sorting out repairs, they don't have the time or money to do the repairs themselves.

Sunday, April 4th, 2010

s7e20: Beach Family

Ty takes his team to Kemah, TX to rebuild the home of Larry and Melissa Beach. They have spent their lives looking after and adopting children. They currently have 13 kids, 9 of which live with them in a small trailer after Hurricane Katrina destroyed their home and possessions.

Sunday, April 11th, 2010

s7e21: Suggs Family

The team heads to Loris, SC to rebuild the home of Amanda and Derrick Suggs. Amanda has spent her life looking after her siblings and has only recently been able to get a good education. Derrick has helped look after them and also to help bring the local community closer to the police force by creating schemes to give them a better image.

Sunday, May 2nd, 2010

s7e22: Carr Family

Comic Bill Engvall helps the team rebuild a house for a family in Texas struggling to overcome physical challenges; surfer Bethany Hamilton spends time with the family while they vacation in Honolulu.

Sunday, May 9th, 2010

s7e23: Starkweather Family

A family with a chronically ill child have their ancient, problem-ridden home rebuilt by Ty and his team. Sheryl Crow and Miranda Lambert perform and volunteer, and Sarah McLachlan has a message for the family.

Sunday, May 16th, 2010

s7e24: Williams Family

In the Season 7 finale, a family with a dad who has Lou Gehrig's disease and a son with spina bifida get a rebuilt home with help from the NFL's Michael Oher and the Tuohy family, upon whom the movie "The Blind Side" is based. Also appearing: Demi Lovato; Wilmer Valderrama; and football analysts Herm Edwards, Mark Schlereth, Mark May and Desmond Howard.
Season 8
Sunday, September 26th, 2010

s8e1: Boys Hope/Girls Hope

Ty Pennington and his design team, including new designers Xzibit and Jillian Harris, traveled to Baltimore, Maryland, to surprise the students of Boys Hope/Girls Hope in a unique way and reveal to them that their lives were about to change. For the first time in the history of the show, the recipients were surprised on live television when the "EM: HE" team greeted the students with the good news. Another first in the show's 170-plus episode history came unannounced, courtesy of Mother Nature, when an epic rainstorm threatened to knock the 11,000 square foot build off its strict seven-day schedule

Sunday, October 3rd, 2010

s8e2: Lutz Family

The team rebuilds a house for a man and a woman who returned home after the death of their parents to care for six siblings with Down syndrome.

Sunday, October 10th, 2010

s8e3: Johnson Family

Cedric the Entertainer, Tommy Davidson, Ralphie May, Paul Rodriguez and Brooklyn Decker help the makeover team renovate the home of a couple whose marriage seminars keep children from growing up in broken homes.

Sunday, October 17th, 2010

s8e4: Arboleda Family

The design team pairs up with some of the dancers from ``Dancing With the Stars" to renovate the home of a man who has made it a mission to battle childhood obesity

Sunday, October 24th, 2010

s8e5: Urban Family

The Extreme Team is off to Hamburg, Pennsylvania to meet Trisha Urban, who was blindsided by the untimely death of her husband. Trisha is looking to turn the page and move forward with her one-year-old daughter, Cora. She's been trying to turn the tragedy of her husband's death into a positive through work with the American Heart Association. This is one special lady. Leigh Anne Tuohy knows a little something about "The Blind Side" of life. She's onboard as the newest permanent member of the design team. Can she help make Trisha's longtime dream of turning their 300-year-old crumbling cabin into a fairy tale home come true? Let's find out!

Sunday, October 31st, 2010

s8e6: Oregon School for the Deaf

The team must make the basement safe at Oregon School for the Deaf in time for the school's annual Halloween haunted-house fundraiser.

Sunday, November 7th, 2010

s8e7: Marshall-Spreier Family

After surviving a battle with cancer, a single mother of nine loses her home to a fire; Kylie Minogue performs.

Sunday, November 14th, 2010

s8e8: Lighthouse School/Sweatt Family

The team assists a Tennessee family whose school was swept away in flooding earlier this year, but who still found time and resources to assist other struggling families in the region; Carrie Underwood, Keith Urban and LeAnn Rimes help out.

Sunday, December 5th, 2010

s8e9: Anderson Family

Andre and Jasmine Anderson are both blind because of their diabetes. That hasn't ever slowed them down; as they are they are the driving force behind the Disability Awareness Center in their hometown of Maple Heights, Ohio. They have two sons: 13-year-old Jaison (who is hearing impaired) and 7-year-old Jahzion. They live in a cramped, structurally-dangerous home with their trusty guide dog, Valentine. Well, that dangerous home is about to become a "smart" house once Ty and the Extreme Team roll into town.

Sunday, December 12th, 2010

s8e10: Gaston Family

Ty and the team rebuild a home for a cheerleading coach who left college to care for his family after the death of his mother; singer Mariah Carey and Olympian Dominique Dawes make special appearances.

Sunday, January 2nd, 2011

s8e11: Grommesh Family

The team builds a handicapped accessible home for the family of a wheelchair-bound 10-year-old; the old home, moved to a new location, will house another family.

Sunday, January 9th, 2011

s8e12: Lampe Family

Ty and the team rebuild a home for a beloved family of eight that mentors children and runs a now-struggling tree service.

Sunday, January 16th, 2011

s8e13: Simpson Family

Ty and the team head south to Savannah where the Simpson family is in dire need of a brand new home. Carmen and Jim Simpson have three beautiful kids. Their son, Isaac, is eight. Daughter, Katelyn, is four. Youngest son, Zoe, is two. Zoe has had a slew of medical problems from the moment he was born. He wasn't even supposed to live. Thankfully, Zoe didn't know that. His heart never even skipped a beat when doctors took him off the respirator. He was called the Miracle Baby! And even though Zoe is an incredible boy, he still needs a lot of assistance. His family needs help in the form of a new home. Well, help is on the way!

Sunday, January 23rd, 2011

s8e14: Graham Family

The team helps build a home for a single mother of two who divides her time among family, work, college, and volunteering for the Girl Scouts.

Sunday, January 30th, 2011

s8e15: Brown Family

The team heads to Texas to build a home for a family who lost a teenager in a car accident; singer Justin Bieber and actress Emma Roberts volunteer.

Sunday, February 13th, 2011

s8e16: Hurston Family

Ty and the team rebuild a house for a Florida family of five that flies to disasters all over the world to deliver water purifiers, medical supplies and food to those in need.

Sunday, February 20th, 2011

s8e17: Zeigler/Hansen Family

The team builds a home for a soldier, who was wounded in the 2009 Fort Hood shooting, and his fiance; ventriloquist Terry Fator, comic Dane Cook and fashion designer Monique Lhuillier volunteer.

Sunday, April 17th, 2011

s8e18: Hall Family

A car accident man leaves a man paralyzed from the shoulders down; now he, his wife and four children receive a new home.

Sunday, April 24th, 2011

s8e19: Hill Family

The team helps rebuild the home of a woman who has dedicated herself to her community and her six adopted daughters.

Sunday, May 1st, 2011

s8e20: Dickinson Family

The team assists the family of a Marine whose home's condition is continually depreciating due to spreading mold and flood damage.

Sunday, May 8th, 2011

s8e21: Prewitt Brewer Family

The team helps build a new home for a volleyball coach and the three sisters she has taken in; beach volleyball player Misty May helps out.

Sunday, May 15th, 2011

s8e22: Sharrock Family

The team builds a safe home for a lively 9-year-old who has brittle-bone disease and his family.
Season 9
Sunday, September 25th, 2011

s9e1: Jubilee/Marshall Family

First Lady Michelle Obama makes an appearance in the ninth-season opener in which the Steps-N-Stages Jubilee House for homeless female veterans in Fayetteville, N.C., founded by Navy veteran Barbara Marshall, is renovated with the help of armed-forces members.

Sunday, October 2nd, 2011

s9e2: Gomez Family

The team builds a new home for a woman whose young son has a blood disorder.

Sunday, October 9th, 2011

s9e3: Rucker Family

The team helps build a home for the family of a 9-year-old girl whose leg was amputated as a result of injuries incurred while saving her sister from

Sunday, October 16th, 2011

s9e4: Korpai Family

The team helps build a home for the family of a girl with dwarfism.

Friday, October 21st, 2011

s9e5: Keefer Family

The team helps build a home for the family of a man who quit his job to take care of his paralyzed adult son.

Friday, October 28th, 2011

s9e6: McPhail Family

The ?EM:HE? crew travels to Medford, Oregon to help the McPhail Family, who started a local nonprofit to help children with special needs, never dreaming that someday their own two children would be need its services after the boys were diagnosed with autism. Acclaimed author, professor and animal behaviorist Dr. Temple Grandin, one of the most visible spokespeople for those with autism, helps the ?EM:HE? design team create a new home for the family with sensitivities to the needs of the boys.

Friday, November 4th, 2011

s9e7: Hill Family

Award-winning actress Glenn Close personally nominated the Hill family and appears in this episode. The patriarch, Staff Sergeant Allen Hill, an Iraqi war vet who suffers from crippling PTSD, was unable to return home, since it's situated near a busy railroad and quarry with frequent explosions that can trigger his condition. With the help of the organization founded by Ms. Close, Bring Change 2 Mind, and a therapy dog program called Puppies Behind Bars, the designers from ?EM:HE? will work to build the Hill family a new home in a quiet environment to be reunited with his wife and children.

Friday, November 11th, 2011

s9e8: A Veterans Day Special

?Extreme Makeover: Home Edition? and the Entertainment Industry Foundation are joining forces for a one-hour special fundraising event entitled.? Host Ty Pennington and singer/songwriter Jewel will take viewers on an inspiring journey back to some of the most heartwarming military stories featured throughout the series. The ?EM:HE? crew will also pay a visit to select heroic families to find out what they?ve been up to since the makeover and how they are paying it forward by helping their fellow veterans. Throughout the episode, celebrities will highlight issues facing our military. The special will enable the television audience to give back and donate to the military families who give so much ? a chance to rise up and honor those who have personally sacrificed so much to ensure our freedom. The special will air on Veterans Day.

Friday, November 18th, 2011

s9e9: Dunning Family

The team builds a new home and storage facility for a family devoted to providing food, shelter and support to those in need; game-show host Meredith Vieira and chef Michel Symon visit with additional surprises.

Friday, December 2nd, 2011

s9e10: Walker Family

The team helps build a home for the family of an 11-year-old who took his own life due to bullying.

Friday, December 9th, 2011

s9e11: Johnson/Goslee Families

The team helps build a home for the family of a teenager who lost his hand while trying to do work on their current house.

Friday, December 16th, 2011

s9e12: Rhodes Family

The team helps Columbus, Ohio, grandparents who care for their adult daughter, who has a brain tumor, and her children in their small house that's home to seven people.

Friday, January 6th, 2012

s9e13: Gibbs Family

Ty and the team head to Fayette County, Iowa to surprise the Gibbs family! Audrey Gibbs is a mother, a widow, a farm owner and a maternal optimist who won't let anything stop her from raising her six children, not even her blindness and her battle with a potentially fatal condition. The Gibbs family own and live on a farm which they rent portions of to local farmers for additional income. Their farmhouse is in need of significant repair, with no working toilet, a ceiling that's caving in and a layout that doesn't work for the family at all--especially for Audrey, if she loses her eyesight completely. The family needs help. Well, help is on the way!

Friday, January 13th, 2012

s9e14: Joplin Families

Ty and the team make their way to tornado-ravaged Joplin, Missouri, for the series finale of one of the most life-changing show in TV history! On May 22, 2011, a catastrophic tornado ravaged the town of Joplin, killing approximately 160 people and destroying nearly 8,000 houses. Some of the Joplin families lost friends, some lost children, and all lost their homes. The Extreme Team will help create seven beautiful homes in just seven days. It's unbelievable. It's unprecedented. And it's going to happen.