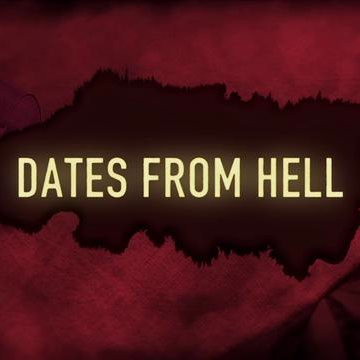 Season 1
Wednesday, July 11th, 2012

s1e1: Tourist Terror

A beautiful, bright young woman is on the vacation of a lifetime when she suddenly finds herself in a world of trouble. After accepting a date from a local man she is forced to fight for her life to escape a violent predator. Keri Potts was a career minded woman. She traveled to Italy with a good friend for some much needed rest and relaxation. After letting down her ever-present guard, Keri found herself trapped in an apartment 6 stories up with a violent predator. After a knockdown, drag-out fight, leaps and bounds across Italian rooftops, and a chance encounter with an unexpected hero she was able to escape to safety. With the help of the U.S. Embassy she was able to get some bittersweet justice.

Wednesday, July 11th, 2012

s1e2: Virgin Targets

Rick drives Darlene to a lovers' lane deep in the New Mexico desert. When his car battery mysteriously dies, the two college students are forced to brave the dangers of the night to get to safety. Darlene and Rick went on a date to a local lover's lane in the desert. When their car battery died miles from their dorms they found themselves stranded. Thinking their luck was changing when strangers drove by their secluded location the unsuspecting couple accepted help from the three men in the passing car. The strangers took Darlene and Rick on a ride they would never forget. After hours of terror they were finally abandoned, separately, in the middle of nowhere and had to find their way back to safety. Torn apart by this traumatic event the two came together for an emotional reunion more than 25 years later.

Wednesday, July 18th, 2012

s1e3: A Kiss Before Dying

Zach has planned a romantic first date for Yvette, including dinner and a moonlit walk in the woods. But the date soon turns violent, and the teenagers find themselves fighting for their lives. Yvette and Zach were friends for years before they decided to go on their first date together. Determined to make the night extra special Zach planned a romantic dinner followed by a moonlight walk around the Little Dell Reservoir right outside Salt Lake City. Everything was going perfectly until a stranger happened upon them in the woods and shot each of them at point blank range. As Yvette clung to life a passersby heard her cries for help and was able to call in emergency crews to make a dramatic rescue.

Wednesday, July 18th, 2012

s1e4: Charming Nightmare

A single mom going through a nasty divorce lets her guard down to enjoy a night on the town with a new man. Little did she know he wasn't the kind, handsome stranger she thought he was. Connie Williams was excited when she met a kind, southern gentleman. Taken by his charm Connie accepted a date from Ronnie even though he was an older man. They had a few lunch dates before they planned dinner and a movie for Friday night. The special date turned out to be a night of terror when Ronnie became drunk, belligerent and violent. Connie was able to call a friend for help and escape the violence just in time. Ronnie totaled her car while driving drunk down a mountain. Connie shares her horror story for the first time with Dates From Hell.

Wednesday, July 25th, 2012

s1e5: Web of Seduction

A man develops a romantic relationship with a beautiful woman he finds on an online dating site. They finally decided to meet in person. But when he arrives at her house to pick her up, she is not the dream date he was expecting. A horror movie came to life when an aspiring serial killer used an internet dating website to lure unsuspecting men to his film set. That is where the madman acted out his most terrifying story lines. One man lucky enough to escape was stunned to learn from his local news that he was not the only victim. He came forward to police and became the star witness in a made for TV trial to bring the murderer to justice.

Wednesday, August 1st, 2012

s1e6: Highway Horror

A date goes terribly wrong when a teenage girl finds herself locked in a car with a dangerous man. Too scared to wait for help to arrive she attempts a great escape. In a case of mistaken identity Nikita went on a date with the wrong man. She realized she was in danger when the stranger driving locked her in the car as he speed down the interstate. She quietly called 911 and tried to explain the situation. The dispatcher sent police out onto the highway and they searched frantically to find the car Nikita was in. Fearing that her window of opportunity to escape was running out Nikita felt forced to make a life or death decision. Determined not to be a victim, the young girl chose to take a dangerous course of action. Confused and hurt she was able to find her way to safety.
Season 2
Thursday, June 20th, 2013

s2e13: Blood Lust

A woman's birthday-dinner date with her boyfriend takes a brutal turn.

Thursday, June 27th, 2013

s2e14: No Escape

A romantic Valentine's Day getaway goes wrong.