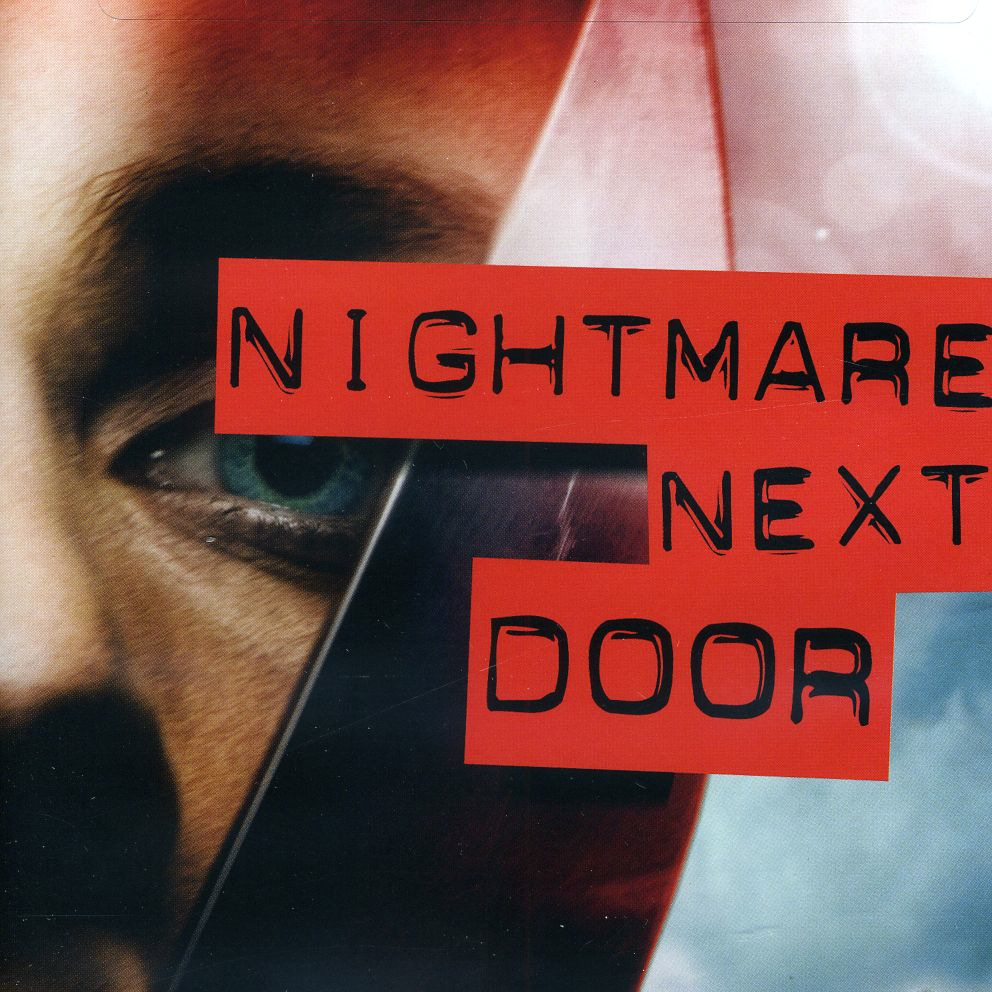 Season 1
Thursday, January 6th, 2011

s1e1: Death in Robert's Court

In Portsmouth, VA, a father comes home to find his 16-year-old daughter stabbed to death. With DNA and fingerprints police hope for an open and shut case. However, the case still goes unsolved for months until a piece of gum points to an unlikely suspect.

Thursday, January 13th, 2011

s1e2: The Truett Street Massacre

When Austin York, Matt Self, Mark Barbosa, and Rosa Barbosa are found dead in a McKinney, Texas home, detectives embark on a three year investigation. And just when it seems like the murders may never be solved, an eyewitness breaks the case wide open.

Thursday, January 20th, 2011

s1e3: Killer on South 1200 West

Karin Strom is discovered strangled to death in her home. When a suspect emerges, investigators don't have enough evidence for a conviction. It will take twenty-six years to ultimately prove their case, and the final outcome surprises everyone.

Thursday, January 27th, 2011

s1e4: North Main Street Mystery

Ann Branson is found stabbed and beaten to death in her Kentucky home. There is little evidence at the crime scene and investigators struggle to find a motive. Ann's financial records provide the break authorities need to help catch the killer overseas.

Thursday, February 3rd, 2011

s1e5: Death on Lake Lynn Drive

23-year-old Stephanie Bennett is brutally raped and murdered in her suburban Raleigh apartment. Investigators work the case for years but their leads go nowhere. A closer look at a peeping tom provides police the break they desperately need.

Thursday, February 10th, 2011

s1e6: Murder on Hagadom Hill Road

Michele Harris disappears on September 11, 2001. Would she really leave behind her children and run away from her soured marriage? When blood splatters are found in the home, police begin to suspect that Michele may have met a more sinister end.
Season 2
Thursday, June 9th, 2011

s2e0: Murderer in the Mist

When a Korean-American family is terrorized in their suburban home, only three survive. Local investigators wonder if this is a robbery gone wrong or something more. As the case unfolds, police are shocked to learn of the betrayal behind the murder.

Thursday, June 16th, 2011

s2e2: Murder on Main Street

Bloomsbury is the epitome of small-town America. When Monica Massaro is found viciously murdered in her home, it rocks this town to its core. A tip comes in from 300 miles away to help police hunt down the killer, and the results leave residents shaken.

Thursday, June 23rd, 2011

s2e3: Coed Confidential

22-year-old Katie Sepich disappears one night only to be found raped and murdered in a land fill the next morning. It's a case that leads detectives from the victim's inner circle to a potential serial killer and then back to their own front door.

Thursday, June 30th, 2011

s2e4: Sea of Hate

When Norma Rodriguez's murder hits the town of Port Hueneme, police are left sorting out the suspects in its wake. It will take a capricious witness and 10 years to clean up the damage. When the dust finally settles no one is more surprised than the killer.

Thursday, July 7th, 2011

s2e5: Death in Santa Barbara

When 27-year-old, Jarrod Davidson, is shot in the doorway of his Santa Barbara apartment, the neighborhood fears there's an assassin on the loose. As detectives dig deeper into Jarrod's past, they find out this boy got mixed up with the wrong crowd.

Thursday, July 14th, 2011

s2e6: No Safe Harbor

When Nikki Halpin is beaten to death in her home, the residents of Safety Harbor, FL are terrified that violent intruder is on the loose. But when a mysterious voice on the 911 recording reveals an eerie clue, detectives zero in on an unlikely suspect.

Thursday, July 21st, 2011

s2e7: Skeletons in the Closet

When 18-year-old Brittany Loritts is murdered in her North Carolina home, investigators are at a loss as to who would commit such a crime. The case gets hot when investigators find that this family home is built on buried secrets.
Season 3
Thursday, August 18th, 2011

s3e1: Fallen Angel

When Dawnia Dacosta meets a hellish end, residents of Broward County, Florida are puzzled. Who would want to kill such an angelic young woman? Detectives are stumped until "divine intervention" strikes and luck leads them to a killer with evil intentions.

Monday, August 15th, 2011

s3e2: Death in the Family

When 56-year-old David Lunz is gunned down in his Palm Harbor, Florida home, this laid back community fears the worst. It takes investigators more than two years and a surprise clue found 600 miles from the crime scene to nail a killer from David's past.

Thursday, September 1st, 2011

s3e3: Heartless in the Heartland

The tiny town of Boonville, Missouri is devastated when the body of eight-year-old Alyssa Owen is found near a rural country road. When another body turns up six weeks later, investigators soon learn the senseless brutality of this double homicide.

Thursday, September 8th, 2011

s3e4: Conspiracy of Evil

Grosse Point, Michigan is a privileged community untouched by homicide in over 60 years. So when Barbara Iske is found murdered in the driveway of a local home, the village is shocked. Police use the little evidence they have to catch the killer.

Thursday, September 15th, 2011

s3e5: Midwestern Malice

A small town is jolted awake when 31 year old Laura Wynn is found dead in her home. And when a double homicide hits a nearby town, people are terrified. Thirteen years later their fears are confirmed when DNA proves the killer lives among them.
Season 4
Sunday, January 8th, 2012

s4e1: Recipe for Murder

When the body of 18-year-old Breanna Schneller is discovered in her apartment, the residents of tranquil Wausau, Wisconsin are stunned. Police hope a cell phone and surveillance videos can help them unravel the mystery surround Breanna's death.

Sunday, January 15th, 2012

s4e2: House of Horror

The bloody murder of Beth Grosskopf leaves the town of Freedom, Pennsylvania riddled with fear. Hopes for quick justice are dashed when the initial suspects don't pan out. But when someone reveals his inner demons, cops move in to catch the killer.

Sunday, January 29th, 2012

s4e3: Trouble in Tulsa

When Jerry Martin is found brutally murdered in 1975, the city of Tulsa is left in fear. And with no solid leads, ignorance as well. It takes detectives more than 25 years and new DNA evidence more than 1000 miles away to warm up this cold case.

Sunday, February 12th, 2012

s4e4: The Lady Killer

When 25-year-old Amy St. Laurent disappears after a night out on the town, the people of Portland, Maine are terrified. With no body, police don't know what to make of it. But their worst fears are confirmed when a shocking discovery proves murder.

Sunday, February 19th, 2012

s4e5: Deadly Disloyalty

The residents of Navasota, Texas are horrified when one of the pillars of their community, 54-year-old Lonnie Turner Snr., is found shot dead in his home. As investigators dig into the case, they discover this brutal murder may be a family affair.

Sunday, February 26th, 2012

s4e6: Road to Hell

The gruesome slaying of adored resident Debra Rawls leaves the town of Summerfield paralyzed with fear. A swath of hooligans quickly deepens the suspect pool, but a speck of blood makes the biggest splash in discovering the true identity of the killer.

Sunday, March 4th, 2012

s4e7: Burning Secret

When Goshen, New Hampshire resident Edith "Pen" Meyer goes missing, the tiny vacation town fears the worst. Police find leads, but can't find Pen's body. When a notorious resident reveals a grudge, police move in quickly to catch a killer.

Sunday, March 11th, 2012

s4e8: New England Nightmare

When Joanna Presti and her young daughter, Alyssa, are found slain in their Woburn, Massachusetts home, police sift through exes and neighbours to nab their murderer. But when a mysterious photo is found in the Presti home, a killer is exposed.

Sunday, March 25th, 2012

s4e9: Murder 101

Residents are struck with fear when the strangled body of 21-year-old Susan Schumake is found in Carbondale, Illinois. Lack of evidence stumps cops for more than two decades, but new technology leads detectives in a direction they never expected.

Sunday, April 1st, 2012

s4e10: Flames of Passion

The discovery of Troy Temar's charred remains in Lebanon, Ohio rattles the nerves of its residents. Police are led astray for 6 years until an accomplice's confession exposes a sinister plot orchestrated by a devious killer linked to Troy's past.

Sunday, April 8th, 2012

s4e11: Little Girl Lost

When nine-year-old Cyndi Allinger doesn't show up for dinner, her mom fears the worst. Is someone stalking the school-age citizens of scenic Lakewood, Washington? The most likely tip comes from the least likely witnesses, and leads to Cyndi's killer.

Sunday, April 15th, 2012

s4e12: Double Murder Inferno

Shoreline, WA is shattered when Renee Powell is murdered and her home set afire. When this predator strikes again, police fear they have a serial killer on their hands. But the trail grows cold and it takes a jilted lover to shake this case loose.
Season 1
Season 8
Friday, January 31st, 2014

s8e2: Trouble In Coal Country

When 13-year old paperboy David Reed never returns home his hometown is devastated. How could one of their most familiar faces vanish into thin air? Two decades later, the case remains a mystery... until police get an unexpected blast from the past.

Friday, February 7th, 2014

s8e3: Deadly Deception

When 19-year old Danielle Davis is found dead in her college apartment, strangled with the cord from her laptop, Statesboro, Georgia police know they'd better be quick and find this co-ed's killer. When they discover you can't judge a book by its cover.

Friday, February 21st, 2014

s8e4: Jack Be Deadly

Normal life in the quiet city of East Point, GA comes to a screeching halt when six people become random targets of a mysterious gunman. While police work round the clock to try and catch the killer, locals hunker down in horror wondering who's next?
Season 2
Season 9
Thursday, July 23rd, 2015

s9e3: The Coldest Case

Thursday, July 30th, 2015

s9e4: Left For Dead

In Orlando, a mysterious call to the sheriff's office draws investigators to a second floor apartment where a young woman has been brutally beaten.

Thursday, August 6th, 2015

s9e5: Hilltop Horror

In Hanover, Pa., townspeople are shocked when kindly 55-year-old Monica Schmeyer is found shot to death in her living room.

Thursday, August 13th, 2015

s9e6: Hair Of The Dog

In Monrovia, Md., Debbie Fagan is found shot to death in her car, leading detectives to uncover a web of lies and deceit as they dig into her past to find out who would want to murder the loving mother of two.

Thursday, August 20th, 2015

s9e7: Into The Woods

In Norris City, Ill., Jessica Evans and Jacob Wheeler never return home after going fishing, then Wheeler's abandoned pickup truck is found with a body in its bed.

Thursday, August 27th, 2015

s9e8: Murder In Omaha

In Omaha, Neb., stage actress Pasinetta Prince is found strangled to death in her home; police draw up a long list of admirers who are possible suspects.

Thursday, September 3rd, 2015

s9e9: Master Key Murder

In Macon, Ga., Mercer Law School graduate Lauren Giddings goes missing, and police search her apartment complex, finding a human torso in a trash bin.
Season 10
Friday, October 7th, 2016

s10e6: Sex, Money, and Murder

In Roswell, GA millionaire Lance Herndon is found brutally murdered.