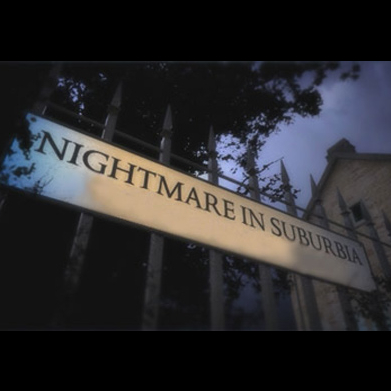 Season 1
not specified

s1e3: The Night of Betrayal

not specified

s1e6: The Night of Betrayal

Durham couple George and Christina Button lived a happy life, but Christina was secretly mounting up debts. Was murder the only way to pay them off?

not specified

s1e7: Burning Jealousy

A look at the horrific arson attack on the Bimpson family home in Liverpool 2008. Burns from petrol-fuelled flames killed three-year-old Francesca the night before Christmas Eve.

not specified

s1e8: The Tomb in the Terrace

In January 2000, two men walking down a lane in Sheffield found a holdall and were horrified to discover it contained the grizzly remains of a man's body. It was so decomposed that South Yorkshire Police's forensics team were unable to discover its identity.

not specified

s1e9: The Good Samaritan

21-year-old Jane was abducted from a supermarket car park when she tried to help a stranger. Her abductor, Robert English, drove her blindfolded to a caravan in the countryside and subjected her to a number of sexual assaults. Finally allowed free, Jane amazingly recalled enough detail for the police to track down the caravan and ultimately her abductor.

not specified

s1e10: The Internet Stalker

Matthew Pyke and his girlfriend Joanna ran an internet forum site together. One of the users known only as David from Germany or Eagle_the_Lightening became obsessed with Joanna and started making regular unannounced visits to their home. No one could have predicted that his jealousy would escalate into the murder of Matthew. With barely any details to identify David or locate him, the Police were then faced with the task of tracking him down.

not specified

s1e11: Two Stolen Lives

On 5 March 2002, Kim Newson was babysitting at her friend's house in Lincoln. Just after 2am, the pregnant 18-year-old walked the short distance home to her flat. She was never seen alive again. During police inquiries officers visited Stephen Hughes who lived in the flat below Kim's; he claimed to have heard her return home that night with a friend. When his flat was later searched in connection with a burglary police found Kim's birth certificate, with what appeared to be a bloody footprint on it. Further examinations by the forensic team revealed the horrific truth about what had happened to Kim in Hughes? flat.

not specified

s1e4: Kidnapped

When 15-year-old Jenna Baldwin went missing, her parents and the police thought she'd run away. Was it teenage rebellion or something much more sinister?