update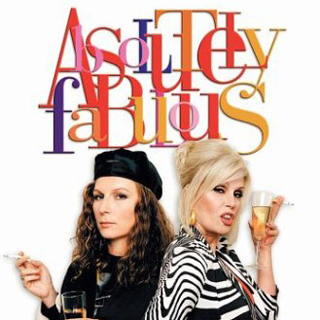 Season 0
not specified

9: Outtakes - Series 4

not specified

10: Outtakes - Gay

not specified

12: Outtakes - Series 1

not specified

13: Outtakes - Series 2

not specified

14: Outtakes - Series 3

not specified

17: Outtakes - The Last Shout

not specified

18: Gorgeous Little Things

not specified

19: Modern Mother and Daughter (The original French & Saunders sketch)

The original French & Saunders sketch which inspired Absolutely Fabulous.

not specified

20: Joanna Lumley Talks About Modeling

not specified

21: PR Office (French & Saunders)

not specified

22: Outtakes - Series 5

not specified

31: Joanna Lumley Interview Morning Show

not specified

32: Letterman comes to London - Ab Fab interview

not specified

33: Eddie and Patsy in Roseanne (from Roseanne Season 9 Episode 7 - Satan Darling)

not specified

34: Interviews behind The Scene Jennifer and Joanna 1

not specified

35: Interviews behind The Scene June Whitfield

not specified

36: Interviews behind The Scene Jennifer and Joanna 2

not specified

37: Interviews behind The Scene Jennifer and Joanna 3

not specified

41: Interviews behind The Scene Producer Jon Plowman

not specified

44: The Original French and Saunders Sketch

not specified

45: Outtakes - Series 4

not specified

46: Mistakin' (Outtakes)

not specified

47: Behind the Scenes - Sports Relief 2012

not specified

48: Jennifer Saunders & Cher on the Graham Norton Show

not specified

49: Jennifer Saunders & Joanna Lumley Look Back

not specified

50: Jennifer Saunders in Conversation with Clare Balding

not specified

51: Outtakes - Sports Relief

not specified

40: 20th Anniversary Special Part 3

not specified

39: 20th Anniversary Special Part 2

not specified

38: 20th Anniversary Special Part 1 - Identity

20 years on the ladies are a tiny bit older, none the wiser - but definitely still Absolutely Fabulous

Monday, February 7th, 1994

15: Absolutely Fabulous (Pet Shop Boys Video)

Hliarious Music Video by the Petshop Boys featuring some of the most funny and memorable outtakes from Absolutely Fabulous.

Friday, January 6th, 1995

16: How To Be Absolutely Fabulous

Special taking a behind-the-scenes look at the making of the first two series of "Absolutely Fabulous". Includes interviews with the cast and producers, telephone messages from Bette Midler, and Elizabeth Taylor and Neil Tennant conducting business with Roseanne regarding the American version of the series.

Wednesday, November 6th, 1996

1: The Last Shout (1)

Saffy becomes engaged to her snooty new boyfriend, Paolo Carlo. Eddie and Patsy go on a ski trip where Eddie has a near-death experience. Bo arrives, hiding from the Scientologists. And "Mother" goes to the airport to meet two old friends she hasn't seen in years.

Thursday, November 7th, 1996

2: The Last Shout (2)

Paolo's parents arrive, disapproving of Saffy... until Patsy realizes that she knows Paulo's mother. Eddie and Saffy plan the wedding and see it through - only to have it ruined at the last moment by Divine Intervention.

Wednesday, October 28th, 1998

3: Absolutely Fabulous - A Life

Moments From The Life of a Woman of Her Time. During the filming of her very own documentary, 'A Day in My Life', Eddie drops in on her mother who's working in a Help the Aged charity shop. There she reminisces about the people and events which have made her what she is today.

Friday, December 22nd, 2000

4: Mirrorball (pilot for unmade series)

This is the pilot for what was intended to be a new sitcom called Mirrorball. Although it's written by Jennifer Saunders, and includes all of the main cast members from AbFab, as well as some of the supporting cast, the plot and characters in Mirrorball are different, despite many personality similarities to the AbFab characters. After this was filmed, Saunders was inspired to revive Absolutely Fabulous in 2001, and the Mirrorball series was never produced. The show centers around Vivienne Krell (Saunders) and Jackie Riviera (Joanna Lumley), two aging stage actresses who live in vertically adjacent flats. The two are of questionable talent, and their careers seem to be at a standstill. During the course of the pilot, Vivienne has the opportunity to be cast in a new show but delivers a horrifying rendition of the standard "Send in the Clowns", thanks in part to Jackie's off-kilter advice (Jackie shouts at her from off-stage to "Sparkle! SPARKLE!").

Friday, December 27th, 2002

5: Gay

Patsy's off to New York's fashion week and drags Eddie along for company. As you can imagine it didn't take much persuasion, especially after Mother lets it slip that Serge is living there. The pair get into all sorts of mischief in New York, including a Gay wedding, celebrity appearances and fashion faux pas. Meanwhile, back in the UK, Eddie's first husband and partner Bo run a christian TV channel. Saffy's studying people whilst in a cupboard and Bubble desperately tries to be useful.

Wednesday, December 24th, 2003

6: Cold Turkey (2003 Christmas Special)

Eddie spends her first Christmas at home, much to Saffy's chagrin, and goes all out for the festivities. John is preoccupied with knowing the details of Justin's sex life. Marshall and Bo arrive for Christmas with their details of the infomercial they've been doing "since the bottom fell out of the baby business." Patsy, who detests Christmas, is happy when she collapses and gets to spend a few days on drugs in the hospital... though it seems that her condition may be more dire than anyone realized.

Friday, January 2nd, 2004

11: Documentary - The Story of Absolutely Fabulous

The Story Of Absolutely Fabulous is the definitive account of one of British comedy's most successful sitcoms. The programme answers burning questions such as: was Patsy once a man? Why was Joanna Lumley nearly put off taking the role of Patsy? Who was originally going to play Saffy? And what do Marisa Berensen, Jennifer Saunders and Lynne Franks all have in common? From how it came into being to how it manages to stay at the top of its game, this entertaining and engaging documentary follows the antics of the Ab Fab crew, namely Jennifer Saunders, Joanna Lumley, Julia Sawalha and June Whitfield. It also sheds light on some of comedy's most far-out characters. Featuring behind-the-scenes footage and drunken outtakes, The Story Of Absolutely Fabulous is everything you need to know... and a little bit more.

Saturday, December 25th, 2004

7: White Box (2004 Christmas Special)

Edina tries to bring her vision for a new kitchen to life. The trouble is, she's awfully fuzzy on the specifics on how the room should look. Her decorating woes are are compounded by the fact that her designer is emotionally unstable and Saffy completely disapproves of the remodel.

Friday, March 11th, 2005

25: Comic Relief 2005

Friday, March 23rd, 2012

28: Sport Relief Special 2012

The girls show their support for Sport Relief.

Friday, July 22nd, 2016

8: Absolutely Fabulous: The Movie

Edina and Patsy are still oozing glitz and glamor, living the high life they are accustomed to; shopping, drinking and clubbing their way around London's trendiest hot-spots. Blamed for a major incident at an uber fashionable launch party, they become entangled in a media storm and are relentlessly pursued by the paparazzi. Fleeing penniless to the glamorous playground of the super-rich, the French Riviera, they hatch a plan to make their escape permanent and live the high life forever more!

Friday, July 22nd, 2016

52: Absolutely Fabulous The Movie

After attracting both media and police attention for accidentally knocking Kate Moss into the River Thames, Edina and Patsy hide out in the south of France.

Thursday, December 21st, 2017

53: Joanna And Jennifer: Absolutely Champers

Joanna Lumley and Jennifer Saunders are two of the country's best-loved comedy icons. In Absolutely Fabulous, their alter egos Eddie and Patsy loved nothing more than cracking open a bottle of champagne. Now, in a special Christmas treat for BBC Two, Joanna and Jennifer are reuniting on-screen to take a trip to the Champagne region of France to find out exactly how to put the bubbles into bubbly. They immerse themselves in all things fizz, joining the grape pickers during their annual two-week harvest, adventuring down the miles of underground cellars and even tasting a tipple or two. During their journey they take a trip down memory lane, sharing special stories of filming Ab Fab and reminiscing about their friendship. Packed with funny moments and favorite Ab Fab clips, this is a festive special best served with something chilled.
Season 1
Thursday, November 12th, 1992

1: Fashion

Despite giving up coffee and alcohol, taking up colonic irrigation and Buddhist chanting, Edina is panicking about a fashion show she's organizing, Princess Diana has turned down an invite, and the only celebs who can be bothered to attend are Sinitta and Anne Robinson.

Thursday, November 19th, 1992

2: Fat

Edina needs to get slim quickly as she's expecting a visit from old friend, Penny Casper-Morse, who used to tease her about her weight. She contemplates a regular fitness routine, but then Patsy suggests something much easier... liposuction.

Thursday, November 26th, 1992

3: France

Edina and Patsy go on holiday to France but the luxury they've booked turns out to be the ramshackle cottage. Unable to negotiate the local shops, Edina calls up Saffy for help. Bubble turns up, too, with news that Edina's interior design business has hit problems.

Thursday, December 3rd, 1992

4: Iso Tank

Banned from attending Saffron's college open day, Edina sulks in her brand new isolation tank. But she's got a few tricks up her Lacroix sleeves yet.

Thursday, December 10th, 1992

5: Birthday

Eddie is turning 40 and Saffy organizes a quaint family get-together for her involving Mother, Justin (Saffy's father), Justin's lover Oliver, Marshall (Eddie's son Serge's father) and his new wife Bo. However, Eddie has developed a complex about her age and refuses to participate in the celebrations.

Thursday, December 17th, 1992

6: Magazine

Patsy actually visits her place of work, a fashion magazine where she is the 'Executive Fashion Director'. She takes on the job of organizing a fashion piece for a morning television show but when all the models drop out and refuse to wear the clothes, Patsy is forced to suck up to Saffy and Mother to get them to appear on the show. Meanwhile, Edina has a date with long-lost boyfriend Hamish.
Season 2
Thursday, January 27th, 1994

1: Hospital

Patsy is caught having an affair with a politician and is pushed into the tabloid spotlight which reveals her true age. Eddie stubs her toe and "requires" surgery. Patsy joins her in hospital for moral support - and a facelift.

Thursday, February 3rd, 1994

2: Death

Eddie's father passes away and she is more concerned about how much weight she has put on and Saffy is horrified at her mother's selfishness regarding the death. It soon makes Eddie realize that she is also going to die and she goes out and spends hundreds of thousands of pounds on art that she doesn't want, just so she can leave something behind when she dies.

Thursday, February 10th, 1994

3: Morocco

Patsy agrees to put a Fashion spread in her magazine of the product Edina is promoting called "POPSPEX", and they both go to Marrakesh for the photo shoot. Saffron wants to go with them to help her university studies but Patsy ends up selling her to white slave traders.

Thursday, February 24th, 1994

4: New Best Friend

Edina's old friends, Bettina and Max, are coming to stay with her. Eddie remembers them as being notoriously minimalistic who have no need for possessions and she tries to make the house presentable, eventually telling Patsy to leave. Patsy is hurt by this and leaves to find herself a new best friend. Meanwhile, when Bettina and Max arrive they have their baby with them and are loaded with bags and baby stuff, turning Eddie's house into the inside of a laundry basket.

Thursday, March 3rd, 1994

5: Poor

Edina discovers that the alimony payments from her ex-husbands, Justin and Marshall, have stopped. Does this mean she will be very poor? After consulting her accountant and much badgering from Saffy, Edina decides to make some sacrifices in her exuberant lifestyle to better herself, only to make matters worse by ending up in court.

Thursday, March 10th, 1994

6: Birth

Patsy burns down Eddie's kitchen with her cigarette when she falls asleep. Forced to live out of the sitting room, Eddie and Patsy plan a night out which suits Saffy as she is having a boy around to watch a documentary. Unfortunately for all, Mother accidentally locks them in the sitting room and Eddie tries to open up to her daughter and talk to her about sex and her birth, despite Patsy's comments.
Season 3
Thursday, March 30th, 1995

1: Door Handle

As the kitchen is being rebuilt after the fire in last series finale, Eddie is hell-bent on searching for the perfect door handle to match her decor, and she and Patsy take a day trip to New York on the concord to track one down.

Thursday, April 6th, 1995

2: Happy New Year

While Saffy plans to spend a quiet New Years Eve with her Gran and Justin, Eddie and Patsy prepare to join a huge underground rave party to see in the new year, but things change when word comes of the visit from Patsy's long lost sister Jackie who is notorious for being a 60's party animal. Upon her arrival, Patsy is distressed to learn that her sister (unlike herself) has actually aged in the last 30 years.

Thursday, April 20th, 1995

3: Sex

Eddie wants to have a bigger bedroom and debates which of the two walls to knock down; one leading to Saffy's room, the other to Serge's. Eddie and Patsy go into Serge's room to clear it out where Saffy discovers a copy of 'Razzle' amongst his magazines (thankfully not the one that Patsy appeared in!). Despite Saffy's objections about the magazine, Eddie leafs through it and realizes that it has been awhile since she has had sex. Patsy talks her into hiring two male prostitutes on the night that Saffy has a presentation at school, both of which don't go off as smoothly as they would have liked.

Thursday, April 27th, 1995

4: Jealous

Eddie gets very depressed that she doesn't win the PR Person of the Year Award and almost works herself to death trying to gain revenge. Saffy's psychology lecturer starts giving her some "extra special tuition" and Eddie comes to her daughter's aid for one of the few times in her life.

Thursday, May 4th, 1995

5: Fear

Patsy moves in to live with Edina when Saffy goes off to college. However it proves to be a turbulent arrangement, especially when they can't find the tin opener. Further trouble errupts when Lulu arrives at Edina's office to terminate her contract and sign with a high-powered American PR agency. Patsy loses her job when her magazine folds, leaving the high-living pair contemplating old age and a crossroads in their lives.

Thursday, May 11th, 1995

6: The End

After Patsy and Saffy both move away from her, Eddie moves to a commune where she tries to fit in but doesn't have a chance. Patsy's new job is not what she was expecting and Eddie turns up in New York where she meets her on the top of a building in a helicopter before heading back to London. There is also a sneak peek at them in 25 years time.
Season 4
Friday, August 31st, 2001

1: Parallox

Patsy has an injection to freeze her wrinkles; Edina is due to make an appearance on the TV show "This Morning With Richard & Judy"; Saffy is looking for a job with New Labour and Mother is finding out the delights of the internet

Friday, September 7th, 2001

2: Fish Farm

After rocking on at a Marilyn Manson concert, Eddie finds an attractive young man in her garden. Patsy recognizes Jago, the landscape gardener hired by Saffy, as the brother of a well known aristocrat and Eddie turns on the charm to get her dream of a huge mansion with servants.

Friday, September 21st, 2001

3: Paris

Patsy heads to Paris for a fashion shoot, a chance to relive her modeling days and to spend time with her new best friend, super model Erin O'Connor; with Eddie and Saffy in tow. While Patsy struggles to cope with fresh-faced models, unflattering clothes and the photographer from hell; Eddie tries to bond with her estranged daughter and somehow convinces Saffy to let down her defenses and flash the whole of Paris from the top of the Eiffel Tower.

Friday, September 28th, 2001

4: Donkey

Despite having tried every fad diet going, Eddie is still desperate to be thin, and decides to try detox. Spurred on by a Sex And The City-style lunch with her bitchy girlfriends, Eddie embarks on a strict regime of water and red meat and enrolls herself in a grueling military fitness program. Despite Patsy's best efforts, Eddie swears off champagne and begins to shed the pounds. But her nights are plagued with visits from God and the Devil, who have their own agendas. Meanwhile, budding playwright Saffy bumps into a pretentious old school friend, Taylor Johns, who attempts to use her in his bid to further his acting career, and Patsy decides to see what life is like without her trademark Sixties forelock.

Friday, October 5th, 2001

5: Small Opening

Saffy's first play, "Self Raising Flower," based on her life is opening at the local theatre and Eddie worries that it will portray her as a bad mother, which of course it does.

Friday, October 12th, 2001

6: Menopause

After Patsy cracks her wrist and finds out she is has osteoporosis, Saffron sets up a menopause meeting for the pair. Edina's businesses are going under and it seems that everyone is undergoing change. Then Saffron starts having day-dreams about the possible future...
Season 5
Friday, October 17th, 2003

1: Cleanin'

Patsy and Eddy are forced to clean up the house in preparation of Saffy returning from Iraq. When Saffy returns, she has a big announcement.

Friday, October 24th, 2003

2: Book Clubbin'

Eddy and Patsy organize a book club to meet famous people, but no one is interested in reading anything except celebrity gossip magazines. Eddy has recurring nightmares about Saffy's midwife, who delights in teasing her about them. She's very unhappy about the expected grandbaby until she learns the father is black... after all, a mixed-race baby is the greatest accessory, the "Chanel of babies."

Friday, October 31st, 2003

3: Panickin'

When Eddy converts her bomb shelter into a panic room, she and Patsy accidentally get locked in and, not knowing the access code, have to wait until the system resets and the door opens.

Friday, November 7th, 2003

4: Huntin' Shootin' & Fishin'

Edina and Patsy spend the weekend at a snooty lodge in the country and become so bored, they create their own version of fun. Meanwhile, Saffy has her friends, Emma and Sarah, over for a baby shower and Sarah becomes obsessed with Emma. The weekend ends with Emma getting a restraining order and an unexpected turn of events for Sarah.

Friday, November 14th, 2003

5: Birthin'

The big day has finally come and Saffy goes into labor. Everyone is there except the midwife who is unable to get into the house after the power goes out because the doors, which lock electronically, cannot be opened without electricity.

Friday, November 28th, 2003

6: Schmoozin'

Edina's 'new' boyfriend Pete, who she and Patsy knew growing up, works at Abbey Road Studios and uncovered some "lost tapes" of the Beatles. They throw a party to play them in public for the first time and things don't quite go as planned. Elton John does a cameo.

Friday, December 5th, 2003

7: Exploitin'

Saffy grudgingly agrees to let Eddy babysit Jane while she and John go to lunch, but as soon as they're gone, Eddy whisks her off to the zoo where Patsy has arranged for her to be part of a photo shoot with famous photographer, Jean-Paul Gaultier. Saffy's anger at her mother is softened when Eddy confides she and Jane bonded; that is, until Saffy makes a shocking discovery.

Wednesday, December 24th, 2003

8: Cold Turkey

Eddie spends her first Christmas at home, much to Saffy's chagrin, and goes all out for the festivities. John is preoccupied with knowing the details of Justin's sex life. Marshall and Bo arrive for Christmas with their details of the infomercial they've been doing "since the bottom fell out of the baby business." Patsy, who detests Christmas, is happy when she collapses and gets to spend a few days on drugs in the hospital... though it seems that her condition may be more dire than anyone realized.
Season 6
Sunday, December 25th, 2011

1: Identity

Absolutely Fabulous is back! In the first of three new episodes written by and starring Jennifer Saunders, with Joanna Lumley, Julia Sawalha, Jane Horrocks and June Whitfield, there's an awful lot of catching up to do. First of all there's a homecoming for one of them who's been 'away' for quite some time. She arrives at the Monsoon household with a new – slightly scary – best friend. Her presence could be either a blessing or a disaster, raising questions of identity that could even involve a certain person owning up to her real age … if she can remember it.

Sunday, January 1st, 2012

2: Job

Edina has some crucial questions to answer, including: Has she still got it? And could a new client destroy her relationship with Saffy or make it stronger? With fewer and fewer clients and a daughter who despises her, it's business as usual but, when Eddy and Patsy meet a famous French film star whom Saffy hugely admires, Eddy hopes that the job of taking her on as a client could bring a new-found respect, and some much-needed income. The problem is that her client's talents aren't everything they seem to be…

Monday, July 23rd, 2012

3: Olympics

The award-winning sitcom returns for a new episode. Edina forgets that the Olympics are on, until it gets her closer to her idol.