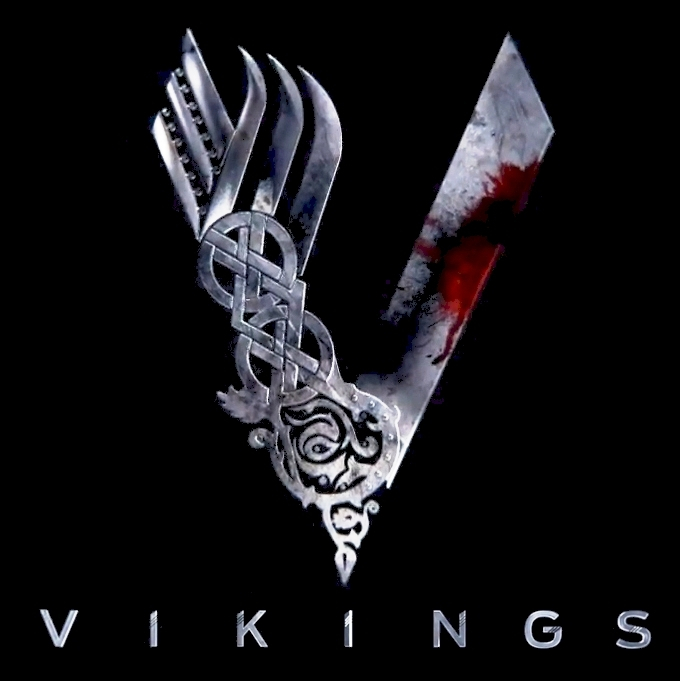 Season 1
Sunday, March 17th, 2013

s1e3: Dispossessed

A monastery in Lindesfarne is about to get a firsthand look at how the Vikings operate. In and out in a flurry of violence and terror, Ragnar and his crew raid the monastery for everything it contains, from treasure to monks who can be sold as slaves. Unable to ignore the riches this unsanctioned journey has returned, Earl Haraldson has no choice but to agree to let these warriors undertake a second trip out. The West has now been opened for the taking by Ragnar Lothbrok, and the world of the Vikings will never be the same.

Sunday, March 24th, 2013

s1e4: Trial

The Vikings head back to England to see what other treasures this new world has to offer. Ragnar and his crew sail out with Earl Haraldson's permission… and also with Earl Haraldson's spy. After bloodshed on the beach, the Vikings choose the Sabbath to invade the town of Hexam and unleash a flood of violence and panic. In the midst of the terror, Ragnar and Lagertha discover that there are consequences for every action and Earl Haraldson is always watching.

Sunday, March 31st, 2013

s1e5: Raid

In the Great Hall of Kattegat, a seer reads Earl Haraldson's future and tells him that Ragnar Lothbrok searches for his death. The unanswerable question is whom do the gods favor more? As a man willing to defend his power and status to the death, Haraldson intends to take precautionary measures. Ragnar, his home and farm burned by the Earl is hurt but hidden safely away. He must now choose the path that will lead him back to his freedom.

Sunday, March 3rd, 2013

s1e1: Rites of Passage

In 8th century Scandinavia, Ragnar Lothbrok is a warrior and a farmer who dreams of finding riches by bucking the tradition of raiding to the east. Ragnar has been working in secret on a project that will turn the Viking world on its head. But first Ragnar must convince the leader of his community, the powerful Earl Haraldson, who is none too happy to share in the renown that this journey could bring to Ragnar if it's successful.

Sunday, March 10th, 2013

s1e2: Wrath of the Northmen

The stage is set for the first journey west by Ragnar Lothbrok as he gathers a crew willing to risk their lives to travel into the unknown. Earl Haraldson's paranoia reaches new heights as it becomes apparent that trust is hard to come by in this dark era.

Sunday, April 7th, 2013

s1e6: Burial of the Dead

Ragnar, weak and still hurt, must meet the Earl head-on after it comes to light that Rollo has been tortured on Haraldson's orders. The two men will come together face to face with a single outcome possible: Only one man will leave this fight alive.

Sunday, April 14th, 2013

s1e7: A King's Ransom

Three Viking ships sail upriver towards the very heart of power in eastern England: the Royal Villa of King Aelle. Ragnar Lothbrok has come looking for ransom in exchange for peace. However, King Aelle has a different plan in mind for these northern heathens.

Sunday, April 21st, 2013

s1e8: Sacrifice

The traditional pilgrimage to Uppsala to thank the gods brings a torrent of emotions for Ragnar, Lagertha, and Athelstan. Ragnar, pulling farther away from his wife goes to make peace with the death of his unborn son. Lagertha, still reeling from her miscarriage, wants to find out from the gods if more sons are in her future. As the Vikings come together to sacrifice and give thanks to their gods, Athelstan discovers just how strong his Christian faith still is.

Sunday, April 28th, 2013

s1e9: All Change

At the behest of King Horik, Ragnar assembles a small party to travel to Gotaland (modern day Sweden) to resolve a land dispute with the area's leader, Jarl Borg. Ragnar's renown precedes him and Jarl Borg is intrigued – has he found a new ally or is Ragnar just a puppet of the king? Meanwhile in Kattegat, with a plague taking its toll on the village, the people look to Lagertha to help appease the gods.
Season 0
not specified

s0e1: First Look: Behind the Scenes

History provides a first look at the their new scripted series, Vikings.
Season 2
Thursday, February 27th, 2014

s2e1: Brother's War

The battle begins between Ragnar and King Horik's forces against Jarl Borg. Borg is joined by Rollo, and this Viking clash pits brother against brother. There can only be one victor. Meanwhile, Princess Aslaug makes her way to Kattegat and brings with her a surprise that leaves Ragnar in a difficult predicament.

Thursday, March 6th, 2014

s2e2: Invasion

Four peaceful years have since passed with Ragnar as Earl. The time has come for an unlikely alliance to band together in pursuit of a common goal: a new raid on England. A storm pushes the Viking fleet to a new destination, and on the beaches of Wessex, Ragnar and his men may have met their match.

Thursday, March 13th, 2014

s2e3: Treachery

The Wessex Viking raid is in full swing and King Ecbert finds himself facing an entirely new kind of foe. While Ragnar races to dominate in the West, Jarl Borg has his own plans in store for the future of Kattegat.

Thursday, March 20th, 2014

s2e4: Eye for an Eye

A meeting between two great men may pave the way for future compromise as Ragnar and Ecbert come face to face. Jarl Borg now rules Kattegat and with an iron fist and Rollo must now become the leader his people need in Ragnar's absence.

Thursday, March 27th, 2014

s2e5: Answers in Blood

Lagertha and Ragnar unite once again and together fight to win Kattegat back from Jarl Borg. Aslaug must face the truth of her prophecies. Athelstan struggles to define his faith. Bjorn must once again make a choice.

Thursday, April 3rd, 2014

s2e6: Unforgiven

King Horik returns to Kattegat with a surprising proposition for Ragnar. Lagertha runs into a less than enthusiastic homecoming from her new husband. Athelstan, struggling with his own inner demons, becomes confidant to King Ecbert.

Thursday, April 10th, 2014

s2e7: Blood Eagle

Ragnar and King Horik clash over how to dispense justice to Jarl Borg. In Wessex, King Aelle arrives and Ecbert has an eye on a new alliance.

Thursday, April 17th, 2014

s2e8: Boneless

Princess Aslaug's latest prophecy comes to fruition as she readies to give birth once more; Ragnar and Horik have very different ideas about the true purpose of their trip to Wessex.

Thursday, April 24th, 2014

s2e9: The Choice

Ragnar's warriors march on to King Ecbert's villa and are met with a surprisingly vicious welcome party.

Thursday, May 1st, 2014

s2e10: The Lord's Prayer

Ragnar and King Horik return to Kattegat; Ragnar places his trust in those who have stood by him.
Season 3
Thursday, February 19th, 2015

s3e1: Mercenary

Ragnar and Lagertha's fleets depart Kattegat once more for Wessex but this time they bring settlers. King Ecbert hosts the Vikings and proposes a deal. Despite the misgivings of some of the other leaders, Ragnar leads his forces into battle once more, but this time as allies of Wessex.

Thursday, March 5th, 2015

s3e3: Warrior's Fate

King Ecbert visits the developing Viking settlement as the first harvest is sown and rebuffs criticism from his leading nobles. In Mercia, the Wessex/Viking forces charge at the battle at the Hill of the Ash. In Kattegat, Harbard arrives in to the Great Hall and his mysterious aura fascinates Aslaug and Helga but Siggy remains suspicious. There are strange and tragic happenings in Kattegat, and Siggy suspects Harbard is the cause.

Thursday, March 12th, 2015

s3e4: Scarred

The victorious Wessex/Viking forces return to Wessex but there is rancour in the Viking camp–Floki is angry over the alliance with Ecbert and resentful the influence that he feels Athelstan has over Ragnar. Princess Kwenthrith makes some calculating political moves following the battle at the Hill of the Ash in Mercia. Visitors from the past arrive in Hederby, at Kalf's invitation.

Thursday, February 26th, 2015

s3e2: The Wanderer

Lagertha and Athelstan help to establish the Viking settlement in Wessex. Harbard, a mysterious wanderer, arrives in Kattegat, realizing the forewarned dreams of Aslaug, Siggy and Helga.

Thursday, March 19th, 2015

s3e5: The Usurper

The fleet returns to Kattegat to find tragic circumstances await. Lagertha learns that her Earldom has been usurped and convinces Ragnar to travel to Hederby with her in an effort to reclaim her title. Ragnar causes great surprise when he announces the next raid. The Seer has interesting prophecies for Rollo.

Thursday, March 26th, 2015

s3e6: Born Again

Preparations for the Paris raid pick up pace. Porunn and Judith both deliver children, and with new life there is also death. Athelstan tells Ragnar of his re-connection to his Christian faith. Floki interprets a sign from the gods that a sacrifice should be made.

Thursday, April 2nd, 2015

s3e7: Paris

The appearance of the Viking fleet causes panic among the population of Paris. The Emperor Charles, urged by his daughter Gisla, announces in Court he will remain in the city. The defense of Paris is in the hands of its Commander, Count Odo, who hopes that a heroic victory against the Vikings will gain him Gisla's hand in marriage. The Vikings establish camp downriver from the city and plan their attack.

Thursday, April 9th, 2015

s3e8: To the Gates!

The Viking army embarks and Paris goes into lockdown as the army prepares the defense, overseen by Odo. The Vikings are determined to make it through the gates of Paris and will stop at nothing to succeed.

Thursday, April 16th, 2015

s3e9: Breaking Point

The Vikings go all out for a second assault on Paris. Recognizing the desperate state of affairs for his city, Emperor Charles must make a difficult decision. In Wessex, Judith is compelled to make a difficult decision of her own.

Thursday, April 23rd, 2015

s3e10: The Dead

Season Finale: With one last chance to take Paris, Ragnar, and his Vikings troops take a daring chance. Ragnar asks Bjorn for a favor that could change the course of Viking history.

not specified

s3e11:
Season 0
Thursday, March 26th, 2015

s0e2: Athelstan's Journal

The inner turmoil of a man destined to choose between two gods, and the two very different lives he lives. (Note: Compilation of all Athelstan's Journals which aired before season 3)
Season 4
Thursday, February 18th, 2016

s4e1: A Good Treason

Entry to Valhalla eludes Ragnar, but as he lies in his sick bed in Kattegat events unfold beyond his control. Bjorn orders the arrest of Floki for Athelstan's murder while in Paris, Rollo betrays the last of his Viking supporters to strengthen his position in the French court. In Hedeby, Kalf announces joint earldom with Lagertha, but is power sharing Kalf's true intention and is Lagertha actually willing to share what once was hers?

Thursday, February 25th, 2016

s4e2: Kill the Queen

As Ragnar and Floki remain at odds, Rollo makes great efforts in Paris to win over his new bride, Princess Gisla. Meanwhile, King Ecbert sets the task for his son Aethelwulf to rescue Queen Kwenthrith.

Thursday, March 3rd, 2016

s4e3: Mercy

Ragnar informs Floki of a heavy price he has paid for his actions; Rollo finds an unlikely ally in Count Odo; Bjorn has to fight a fierce opponent in the wilderness.

Thursday, March 10th, 2016

s4e4: Yol

King Aelle goes to Wessex for Christmas and is not impressed with how family relations are developing; Rollo's future hangs in the balance.

Thursday, March 17th, 2016

s4e5: Promised

There's an air of betrayal as those whom Odo trusts plot against him; Ecbert agrees to support Kwenthrith in Mercia; Pregnancy brings happiness to Lagertha and Kalf and a marriage is arranged.

Thursday, March 24th, 2016

s4e6: What Might Have Been

Ragnar declares another raid on Paris at the Thing in Kattegat; Ecbert also has a journey in mind as he dispatches Aethelwulf and Alfred on a pilgrimage to Rome.

Thursday, March 31st, 2016

s4e7: The Profit and the Loss

In England, King Ecbert's true ambitions are revealed as he plans to gain the crown of Mercia. While outside Paris, the Vikings attack with considerable force, but can they overcome Rollo's defenses? Meanwhile, Harbard, the mysterious wanderer, returns and causes a stir amongst the women of Kattegat.

not specified

s4e8:

not specified

s4e9:

not specified

s4e10:

Wednesday, November 30th, 2016

s4e11: The Outsider

Ragnar's reappearance in Kattegat triggers a chain of events no one - except the Seer - could have ever imagined. He unexpectedly arrives home to see what has become of his sons and to handle unfinished business in Wessex with King Ecbert. Meanwhile, Lagertha plans a power play in Kattegat and Bjorn prepares to fulfill his long-held dream to explore the Mediterranean in a sleek new boat built for him by Floki.

Wednesday, December 7th, 2016

s4e12: The Vision

The Kattegat locals chide Ragnar that the gods have deserted him as he struggles to crew his voyage to Wessex. It's Bjorn who has charisma now as he prepares to fulfill his long-held dream to explore the Mediterranean in a sleek new boat built for him by Floki. By contrast, Ragnar must accept weathered boats and a crew he has bribed but when Aslaug foresees that the fleet will be lost in a vicious storm her warnings go un-heeded by Ragnar and her precious son, Ivar.

Wednesday, December 14th, 2016

s4e13: Two Journeys

Ragnar's fleet is shipwrecked and washes up on the Wessex coast, but without enough survivors to form a credible force, Ragnar and Ivar have a difficult decision to make. Rollo meets his Viking comrades again and can't resist the urge to join Bjorn's voyage, risking his marriage and his new Frankish identity. Ragnar too is taking a risk as he carries Ivar towards the Royal Villa in Wessex – throwing himself and his son upon the mercy of King Ecbert.

not specified

s4e14:

not specified

s4e15:

not specified

s4e16:

not specified

s4e17:

Wednesday, January 18th, 2017

s4e18: Revenge

Ragnar's plan comes to fruition; the Viking army lands on the coast of Northumbria.

not specified

s4e19:

not specified

s4e20: