update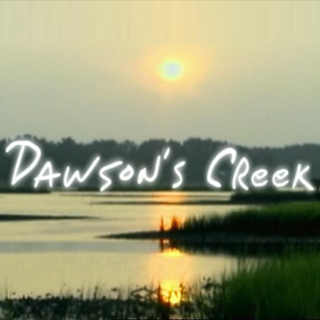 Season 0
not specified

1: E! True Hollywood Story - The Kids of Dawson's Creek
Season 1
Tuesday, January 20th, 1998

1: Pilot

Film-buff Dawson finds his best friend, Joey, growing jealous of his attraction to a neighbor's granddaughter. Meanwhile, pal Pacey falls in love with a mystery woman, who is really a teacher at Capeside.

Tuesday, January 27th, 1998

2: Dance

Dawson casts Jen as the new leading lady in his film, but creates a messy off-camera scene during her date at the school dance. Meanwhile, Joey confronts Mrs. Leery about her liaisons; and Pacey gets under Tamara's skin with his public flirting.

Tuesday, February 3rd, 1998

3: Kiss

While working on the film class's movies, team player Dawson has a hard time being stuck in the background. Meanwhile as he plots to give Jen the "perfect kiss", Joey is swept away by a handsome stranger and Pacey tries to graduate to manhood.

Tuesday, February 10th, 1998

4: Discovery

Dawson turns to Jen after learning of his mom's affair, and Joey's knowledge of it. But he regrets doing so when she tells him some of her problems; meanwhile Pacey and Tamara continue to tempt fate with their fling.

Tuesday, February 17th, 1998

5: Hurricane

When a major hurricane moves inland, all take refuge in the Leery home, where Dawson rages at Jen about her past, and Mitch storms out after learning of Gale's affair. That leaves a tormented Dawson to deal with their fallout. Meanwhile, Pacey ruins his brother's chances to get with Tamara at her beach house.

Tuesday, February 24th, 1998

6: Baby

Capeside is abuzz with rumors of a teacher's indiscretion, rumors that prove fateful for Pacey and Tamera. Meanwhile, Joey and Jen get a life lesson when Bessie is aided by an unlikely source when she gives birth in Dawson's living room.

Tuesday, March 3rd, 1998

7: Detention

In what is said to be one of the best episodes, the gang, after committing various violations at school, gets stuck together for an 8 hour Saturday detention, where Dawson and Pacey turn against each another; and Joey offers a tearful partial explanation for her anger toward Jen.

Tuesday, March 10th, 1998

8: Boyfriend

Dawson feels the heat when Jen is visited by an old boyfriend; Joey lets off a bit too much steam at a beach party and ends up in a sticky situation; and tensions between Mitch and Gale reach the boiling point as they attempt to rebuild their marriage.

Tuesday, March 17th, 1998

9: Road Trip

Hoping to get over Jen, Dawson agrees to join Pacey and Billy in a boys night out and finds what he is looking for in another woman. Meanwhile Jen handles damage control after Joey becomes the subject of a rumor at school.

Tuesday, April 28th, 1998

10: Double Date

A double date finds Jen and Cliff joined by Dawson and a savvy sidekick who calls him on a plot to make Jen jealous. But it's Dawson turn to turn green when Pacey grows close to Joey working on a project.

Tuesday, May 5th, 1998

11: The Scare

In honor of Friday the 13th, Dawson, plans a séance for the gang, they are all spooked by reports of a serial killer heading towards Capeside.

Tuesday, May 12th, 1998

12: Beauty Contest

Joey and Pacey enter a beauty competition; Jen regrets her breakup with Dawson.

Tuesday, May 19th, 1998

13: Decisions

In the season finale, Dawson and Joey confront their true feelings. Joey, visits her father in prison, and debates leaving to go to France.
Season 2
Wednesday, October 7th, 1998

1: The Kiss

After their kiss, Dawson and Joey have doubts about the future of their relationship as Joey plans to go to France. Meanwhile, Pacey plays a trick on a new girl. But finds himself in the same situation.

Wednesday, October 14th, 1998

2: Crossroads

Jack, Andie's brother scores a job at the Ice House, an entry in Joey's diary lands her in hot water with Dawson, who forgets Pacey's 16th Birthday. Meanwhile Abby begins to become a negative influence over lonely Jen.

Wednesday, October 21st, 1998

3: Alternate Lifestyles

An economics class project pairs Dawson and Jen as a husband and wife and Pacey and Andie as a married couple. Jen tries to use this project to get closer to Dawson and Pacey gets to know more about Andie's background. Joey learns that she has a chance of success while doing this project.

Wednesday, October 28th, 1998

4: Tamara's Return

Tamara Jacobs who left town after her affair with Pacey was almost exposed, shares an awkward reunion with Pacey. The encounter triggers old emotions in Pacey and curiosity in Andie. Meanwhile Jack and Joey enjoy art together.

Wednesday, November 4th, 1998

5: Full Moon Rising

Parental problems cast a pall over Dawson and Joey's new romance. Pacey is troubled when he sees the McPhee's homelife.

Wednesday, November 11th, 1998

6: The Dance

Two tragedies rock Dawson's world. First he learns the awful truth about his parents marriage. Then at the Homecoming dance, he witnesses a heated moment between Joey and Jack, setting of a chain of events that shatter a lifelong friendship and a new found romance. The big night also gives Jen a chance to use Joey's mistakes to get with Dawson. Pacey tries to open his heart to Andie, but breaks hers.

Wednesday, November 18th, 1998

7: The All-Nighter

Facing the scariest English test of their lives the gang has an all night study session at wealthy, horny Chris Wolfe's house. At this all-nighter secrets are revealed and friendships are altered.

Wednesday, November 25th, 1998

8: The Reluctant Hero

Joey's "semi-date" with Jack prompts a resentful Dawson to join Jen at a bash where he saves her from doing some things she'll regret. Pacey proves his worth when Andie's mom has a psychotic break during their study session. Mitch cannot understand Dawson's views on their divorce.

Wednesday, December 16th, 1998

9: The Election

Andie's run for student council lands her on a campaign trail of tears when Abby and Monica begin advertising her family situation. Jen helps Dawson take steps to deal with his powerlessness over his parents divorce. Jack shuts out Joey after a family crisis.

Wednesday, January 13th, 1999

10: High Risk Behavior

"Horrifically epic" tryouts for his movie prompt a steamy dialogue between Dawson and Jen that could recast her role in his love life. Jack poses nude for Joey, who feels herself drawn towards intimacy. Pacey sets out to fulfill Andie's dream date and his own.

Wednesday, January 20th, 1999

11: Sex She Wrote

Abby and Chris find an anonymous note at school. Abby realizes the author and intended recipient had sex the night before and in true Abby fashion, she sets to expose the affair. Working from clues about Joey's night of nude sketching with Jack, Dawson's steamy stop over at Jen's and Pacey's bed and breakfast trip with Andie, Abby calls together her list of suspects and reveals the dirty secrets of Capeside.

Wednesday, January 27th, 1999

12: Uncharted Waters

The gang explores uncharted waters when Dawson and Pacey go on a father-son fishing trip with Mitch Leery and Pacey's grumpy, critical, alcoholic father, Sheriff John Witter, who does not pass up any opportunity to browbeat and put Pacey down every chance he gets. But tensions really begin when Pacey invites Jack along who tries to make amends to a reluctant Dawson. Meanwhile, Jen, Joey, Andie and Abby spend a day with Gale doing a report on teenage behavior in the world today with Abby naturally not passing up her opportunity to insult and provoke conflicts and tension between Mrs. Leery and all girls involved.

Wednesday, February 3rd, 1999

13: His Leading Lady

The filming of Dawson's new movie brings back memories for the filmmaker and for Joey who grows to dislike the actress playing her.

Wednesday, February 10th, 1999

14: To Be or Not to Be ... (1)

In a compelling two-part episode, the Capeside High School gossip mill kicks into overdrive after Jack bares his soul in an English assignment and is forced to expose his innermost secrets while reading his poem aloud in class, leaving Dawson, Joey, and Andie shaken by the implications of what it all means. Meanwhile, Pacey tries to defend Jack in the face of an adversarial teacher, and Jen finds her latest suitor Ty is full of surprises.

Wednesday, February 17th, 1999

15: ... That Is the Question (2)

On Dawson's advice, Joey attempts to heal the wounds of her new romance with Jack left shattered by rumor and innuendo, but when Jack confronts his innermost secrets, their lives and everyone's close to them will never be the same again. Meanwhile, for the first time in his life, Pacey stands up for what he believes in when he takes on an abusive teacher, but the consequences of his convictions are more than he could have imagined.

Wednesday, March 3rd, 1999

16: Be Careful What You Wish For

On the eve of Dawson's sixteenth birthday, Pacey and Andie follow her therapist's advice and throw themselves into an unabashed night of recklessness and the blues. Meanwhile, back at the Leery house, Joey is organizing a surprise party for Dawson, but the longer the guest of honor is a no show, the more she is subject to surprises of her own; Jen and Ty face up to the their potentially irreconcilable differences; and Gale and Mitch come to decisions about how to raise their son in light of their separation.

Wednesday, March 10th, 1999

17: Psychic Friends

Dawson's confidence as a filmmaker is shaken when his new teacher turns out to be a movie studio executive on sabbatical in Capeside and tells Dawson the painful truth about his amateur movie. The future is unsure for Joey as well, when a fortuneteller advises her to be open to every new opportunity that crosses her path, and she stumbles into Colin, a gorgeous photographer who brings out Joey's free-spirited side during a wild photo shoot.

Wednesday, April 28th, 1999

18: A Perfect Wedding

With Joey's father back in town, Bessie and him decide to expand the Ice House to also cater weddings. Needing help they enlist Andie, who says she hate's weddings but doesn't and Pacey who loves them. Joey who doesn't think her father recently out of jail should be seen in Capeside and Dawson, who is angry when his parents arrive separately. Jack and Dawson battle to help a scared bride, while Andie and Pacey scramble to fix the cake. Making Gale sad, Mitch shows up to the wedding with Mrs. Kennedy. Jen and Abby's sneaking into the wedding leads to tragedy.

Wednesday, May 5th, 1999

19: Abby Morgan, Rest In Peace

Abby is dead, and all of Capeside is attempting to "whitewash" her life. But all the hypocrisy is making Jen crazy, in a spiritual discussion she denounces God and gets Grams angered. When eulogizing Abby she further embarrasses Grams by announcing that Abby taught her the falseness of God. Abby's mom also asks Andie to eulogize her thinking they were friends and memories of Andie's brother are brought up. Andie's actions scare Pacey. Joey is scared to go to the funeral, being that she hasn't been to one since her mother, at the graveyard she and Dawson decide to go visit her mother for the first time.

Wednesday, May 12th, 1999

20: Reunited

Dawson and Joey are reunited for a while, so Dawson decides to take Joey out to dinner, also eating out tonight are Mitch and Nicole Kennedy. The restaurant, not realizing there are two Leery parties, only has one table available, forcing all four to sit together. Mrs. Kennedy, Dawson and Joey fight causing Nicole to leave. Also there are Jen, now living with Gale and Dawson, and Gale. Dawson, Joey and Jen attempt to reunite Gale and Mitch. Also reunited are Andie and her deceased brother. Pacey and Jack catch on and realize she thinks he is with her, but is just a figment of her imagination as is Abby, who Andie also thought she saw at the end of the last episode.

Wednesday, May 19th, 1999

21: Ch... Ch... Ch... Changes

All of the gang's lives go through changes. After Andie begins seeing her dead brother Tim in the last episode, Jack and Pacey agree to call Mr. McPhee not realizing that he'll want her to be treated in Providence, not Capeside. All are stunned at the new changes and Andie and Pacey must decide if Andie's mental wellness is more important than being together. Jack also must decide whether or not to go with Andie or stay. Dawson while helping Mr. Potter extend the Ice House interviews him for a film project about his changed life, but has it changed? Jen decides to make a change so she calls her mother and inquires about returning home or visiting and is told it is inconvenient right now.

Wednesday, May 26th, 1999

22: Parental Discretion Advised

As the WB commercial says... "Children must pay for the sins of their fathers." Dawson sees Mr. Potter dealing drugs and he is unsure whether or not to tell Joey or leave things looking good. Mr. Witter has to stake out the Ice House because the Capeside police department believes that Mr. Potter is back to his usual tricks. When the gang is studying in the Ice House, one of Mr. Potter's customers lights it on fire, making Mr. Witter more suspicious and Dawson's conflict greater. Gale tells Mitch about her new job offer in Chicago and her discussion to go for it. Pacey becomes depressed and his achievement level decreases, now that Andie is gone, which his father teases him for. Finally Mr. Witter does realize her importance and that he has been a bad father. Jack becomes worried that Jen is suicidal when she doesn't immediately leave the burning Ice House. But later, Grams and Jen reconcile, causing Jen to move back in taking Jack also.
Season 3
Wednesday, September 29th, 1999

1: Like a Virgin

Dawson returns from spending the summer in Philadelphia with his mother, and on his way home meets a beautiful young woman who brings trouble to his otherwise ho-hum life. Meanwhile, Joey, who has frozen Dawson out all summer, realizes she is still reeling from their unexpected break-up when she sees him again, but may have found an unexpected new friend for their junior year; Jen gets more than she bargained for when she takes on the fascist head cheerleader; Mitch accepts a new position as Capeside High's varsity football coach; and although Pacey tries to be brave, he has had a lonely summer without Andie.

Wednesday, October 6th, 1999

2: Homecoming

Dawson is recruited by his dad and Principal Green to produce a film for the football pep rally, but the stars of the film end up being Dawson and his lady friend Eve, not the Capeside Minutemen. Meanwhile, Pacey has enlisted Joey for assistance in bringing Andie back to Capeside, but their long-awaited reunion doesn't go exactly as Pacey had intended; and Jack comes to an unexpected understanding with his father who has returned to Capeside to be with Jack and Andie.

Wednesday, October 13th, 1999

3: None of the Above

Dawson is stunned when Eve presents him with a sneak peak at the PSAT test and everyone is tempted to cheat including Joey, whose scholarship is dependent on her SAT scores, and Andie, who is desperately fighting for acceptance to Harvard. But when the test is stolen, it's Pacey that Dawson accuses since he sees Pacey slipping back to his old ways. Meanwhile, Jack is insistent that the football team is purposely beating him down because he is gay.

Wednesday, October 20th, 1999

4: Home Movies

Father and son are at odds when Dawson moves forward with a news piece for his mom's Philadelphia station using Mitch's star player, Jack, as his subject matter even though Mitch is vehemently opposed. Meanwhile, Joey and Pacey find themselves in cahoots when they must pay the price for ditching class; Andie jumps to conclusions and panics about the reasons Principal Green wants to meet with her; and Jen goes to great lengths to remove herself as head cheerleader but is shocked at the end results.

Wednesday, October 27th, 1999

5: Indian Summer

Dawson plays detective when Eve's mysterious ways, including breaking and entering and stealing, cause him to wonder about her reasons for being in Capeside, but the secrets he uncovers may drastically change the lives of others close to him. Meanwhile, Joey's misgivings of Rob lead her to crash his date with Andie but her good will backfires on her; and Jack goes against Jen's wishes and sets up a rendezvous for Henry.

Wednesday, November 10th, 1999

6: Secrets and Lies

Dawson is torn about telling Jen the scandalous secret he has about Eve and even more distressed when his mom unexpectedly returns from Philadelphia. Meanwhile, Andie accuses Joey of sabotaging her chance to reunite with Pacey; and Jen shocks the entire town with the entertainment she has hired for the Annual Homecoming Queen Gala and shocks the very shy Henry even more when she asks him to be her escort.

Wednesday, November 17th, 1999

7: Escape from Witch Island

In a bone-chilling installment, Dawson recruits Joey, Pacey and Jen to be his guerrilla crew on a documentary for history class about Witch Island, a local spot shrouded in mystery for its reputation for being haunted by witches. They are haunted by tall tales of witches and love lost that has Dawson and Joey questioning their own romance and Jen and Pacey considering a new kind of friendship. Back at school, Andie takes her job on the school disciplinary committee a little too seriously when she tries taking back the halls of Capeside.

Wednesday, November 24th, 1999

8: Guess Who's Coming to Dinner

When Jen's mom unexpectedly arrives in Capeside on Thanksgiving morning, Dawson confronts her about her secret past, and makes a decision to help bridge the gap between the estranged mother and daughter. Meanwhile, Jen continues to pursue a new type of friendship with Pacey, and Mitch and Gale make known the future of the Leery family.

Wednesday, December 1st, 1999

9: Four to Tango

Dawson is suspicious of Pacey's awkward behavior and misconstrues his actions when he learns Pacey has been spending time with Joey. Meanwhile, after rethinking the offer, Pacey cannot move forward with his no-strings-attached relationship with Jen, and Andie urges Jack to meet a gay student from a neighboring town who contacted him via the internet after seeing Dawson's news story.

Wednesday, December 15th, 1999

10: First Encounters of the Close Kind

Dawson, Joey, Jack & Andie spend the weekend at a Boston university for an advanced look at college and where Dawson has entered his "Blair Witch" documentary in a student film festival. Elsewhere on campus, due to a clerical error, Joey's weekend guide is not what she expected; Andie's pursuit for an advanced admissions interview leads her to some inspirational advice from an unlikely source; and Jack takes a risk and explores the local gay community.

Wednesday, January 12th, 2000

11: Barefoot at Capefest

Dawson experiences an identity crisis when Principal Green's daughter Nikki emerges as another aspiring young director, and Joey experiences her own crisis when Dawson won't open up to her about the pain of his parents' divorce. Meanwhile, Jack's first efforts to hit on another guy are rebuffed, Pacey and Andie uncomfortably find themselves sharing the same after school activity, and Jen realizes that she may have passed up the chance at something special with Henry.

Wednesday, January 19th, 2000

12: A Weekend in the Country

Joey's friends and their families work together to make sure that the opening of Potter's Bed & Breakfast is a success and that she and Bessie don't lose everything they have after Pacey surprises them with a visit from a prestigious travel critic. Throughout the weekend, Jen admits her concerns to Grams about getting close to Henry; Jack considers moving back home after hearing Andie's loving plea; and Dawson tries to understand the connection between his parents even after their divorce.

Wednesday, January 26th, 2000

13: Northern Lights

Dawson makes the radical move of dropping out of film class to spend some time re-evaluating his teenage years. Back at Potter's, Joey is torn between attending Pacey's opening night and her date with A.J., who has come to Capeside for the evening. At the play, Andie must take over as director when the faculty director takes ill; and Jen agrees to meet Henry, but she throws him another block by bringing Grams as her date.

Wednesday, February 2nd, 2000

14: Valentine's Day Massacre

Joey questions Dawson's state of mind when he and Pacey decide to lead their friends to a secret location party hosted by a group infamous for their complete and utter debauchery. Back at home, Jack's ex-girlfriend arrives from Rhode Island nursing a broken heart but is unaware of Jack's coming out last year and Jen's first date with Henry is a Valentine's Day she won't soon forget.

Wednesday, February 9th, 2000

15: Crime and Punishment

Joey is chosen to be part of a group of students to paint a school mural, but when hers is defaced before the unveiling, Dawson offers words of encouragement while Pacey takes action and risks suspension when he goes in search of the culprit. Meanwhile, when Andie's PSAT scores rank among the best in the country, she gambles with everything she has worked for and comes clean to Principal Green about the previously stolen test; and Pacey moves in with Deputy Doug when their sister and her kids move back into the Witter house.

Wednesday, February 16th, 2000

16: To Green, With Love

Joey relies on the support of Pacey and A.J. to rally the students in protest against the school superintendent after he forces Principal Green to resign for expelling the student who destroyed Joey's mural. Meanwhile, Dawson and Gale both go back to their respective places in back and in front of the camera to produce a piece about the ongoing school protest which ruffles more than a few feathers of the school board hierarchy.

Wednesday, March 1st, 2000

17: Cinderella Story

When Joey turns to Pacey for rescuing after she flees Boston halfway through her visit with A.J., the two old friends may finally confront their growing feelings for each other. Meanwhile, to avoid suspension, Pacey becomes a mentor to a young boy and must contend with a little version of himself with a big attitude; and behind Gale's back, Dawson asks Mitch to help with the opening of her new restaurant.

Sunday, March 5th, 2000

18: Neverland

Pacey hopes taking Dawson to their favorite childhood camping spot will help ease the pain when he tells Dawson about his new feelings for Joey. Meanwhile, Joey deals with the emotional fallout from her kiss with Pacey by spending girls' night out with Jen and Andie, but to Jen's surprise they stumble upon a birthday party for Henry that she wasn't invited to.

Wednesday, April 26th, 2000

19: Stolen Kisses

Dawson invites Joey, Andie and Pacey to spend Spring Break in the mountains at his aunt's home, but the trip is filled with tension as Joey and Pacey continue to battle about their feelings for each other and Andie becomes intrigued with the gang's childhood friend Will who is visiting. Meanwhile, back in town, Jen becomes surprisingly territorial when another woman flirts with Henry.

Wednesday, May 3rd, 2000

20: The Longest Day

In a story that replays the same day's activities from three different perspectives (as in the 1999 movie "Go"), Joey and Pacey vacillate on the ways to tell Dawson about their feelings for each other. But when the truth does come out, Dawson's reaction is the one they hoped they wouldn't get. Meanwhile, Andie, who thought she was over Pacey enough to date, accepts a date with Capeside visitor Will, but their first date is ruined when she also learns about Joey and Pacey.

Wednesday, May 10th, 2000

21: Show Me Love

As Capeside prepares for the annual spring regatta, Dawson and Pacey compete for the winning trophy, only Joey is tired of feeling like the prize. Meanwhile, after many weeks of mixed messages, Gale makes the first move with Mitch, and after Jen finally forgives Henry for his one-track mind, he gives Jen the most romantic night of her life.

Wednesday, May 17th, 2000

22: The Anti-Prom

Dawson, Joey and Andie prepare their own unique prom when they learn that the committee has scrutinized Jack's selected date. Dawson, who has invited Joey to be his date, uses the special evening to try to win her back and make Pacey jealous; Andie persuades Pacey to be her escort but her evening ends by consoling him about his love life uncertainties; Jen becomes outraged with Henry when he reveals he is leaving Capeside for the summer; and Gale and Mitch celebrate their new found romance.

Wednesday, May 24th, 2000

23: True Love

After an emotional day filled with love, tears and wedding vows, Joey ultimately must choose between her love for Dawson and her new feelings for Pacey. Across town, Grams talks about love and regret with Jen, while Jack and Andie make a decision to drive all night so that Jen can see Henry one last time.
Season 4
Wednesday, October 4th, 2000

1: Coming Home

Pacey and Joey return from their summer vacation on "True Love". Now they have to deal with Dawson's feelings, who has been deeply hurt for the past months. At first, he doesn't want to talk with neither one of them, but Jen convinces him to talk to Joey. Meanwhile, Pacey's older sister, Gretchen, arrives in Capeside and moves in with Doug, making Pacey homeless. But he won't live with his parents anymore, and so he asks Joey to let him crash at her house for a while. Dawson tells Jack about Gretchen, for whom he had a secret crush a few years ago. Andie meets 2 foreign guys, and she is attracted to them. Dawson and Joey talk, and he says he'll be ok, but it takes one day at a time. Everybody is wondering if Pacey and Joey did it while on the trip, and they don't confirm or deny. But Joey secretly tells Dawson nothing really happened.

Wednesday, October 11th, 2000

2: Failing Down

Joey is looking for a new job and gets one at the Yacht Club pretending to know a very affluent family. She is tricked by her boss's son, Dru, who discovers her lies. Mitch (no also a counselor at the school) tells Pacey he's not going to graduate unless he makes up for his bad grades. Pacey doesn't want Joey to know, but Mitch tells Dawson, who tells Joey, showing that he still cares about Pacey. Pacey and Joey have a fight, and Pacey admits he need help.

Wednesday, October 18th, 2000

3: Two Gentlemen of Capeside

Pacey is happy for his good grades, and decides to sail for celebration. Dawson, Joey and Drue are assigned for a work and Joey can't go with him. Instead, Pacey takes Jen with him. What they didn't know is that a huge storm was coming, and suddenly they have to face it. Andie is having an interview with Drue's mom for college, but her medical records get in her way. Mrs. Valentine worries about Andie's mental stability and denies her the spot. When the storm get bigger, Andie takes control of the situation and guides everybody to rescue Jen and Pacey, who admit to each other their biggest regrets in life. Jen regrets never being in love, despite her feelings for Henry, and Pacey regrets the destruction of his friendship with Dawson. Dawson and Joey go on a small boat to rescue them, and Dawson saves Pacey's life. He apologizes to Dawson for all his attitude over the past months.

Wednesday, October 25th, 2000

4: Future Tense

Everybody starts to think about their future, and how they are getting into college. Joey's concerned about Pacey not having grades good enough to get into college. Drue makes everybody think it's Jen's birthday so he can make a party. Andie takes over Jack's applications and drives him crazy with her obsession over it. Gretchen is applying for a job as bartender at Mrs. Leery's restaurant, and doesn't exactly tell what happened (or what will happen) with college.

Wednesday, November 1st, 2000

5: A Family Way

Gail drops a bomb at Dawson saying that she might be pregnant. Joey seeks advice from Jen, now that she has the feeling sexual intimacy with Pacey is approaching. Jen tells her to go to the clinic as prevention. Jack is in an awkward situation when a girl is making moves on him, and he feels pressured to tell her he's gay.

Wednesday, November 8th, 2000

6: Great Xpectations

Andie gets accepted into Harvard in advance, but accomplishing what should be the biggest thing in her life doesn't exactly makes her happy. She decides to explore different paths in her life by going to a rave. In the party, Drue gives Jen drugs, and she gives it to Andie. She tries ecstasy, which has a reaction with her anti-depressives and makes a disastrous combination, which almost leads her to death. Mitch and Gail decide to keep their baby, and things get awkward during the celebration when Gretchen brings Pacey and Joey with her.

Wednesday, November 15th, 2000

7: You Had Me at Goodbye

While Andie is recovering from her near-fatal drug overdose at the party, Jack blames Jen for the whole incident and is not talking to her. Jen blames the deranged Drue for her life falling apart when he turns Grams and the whole town against Jen by telling everyone that they intentionally gave Andie the drugs. After Andie comes home from the hospital, her dad tells her it would be better if she went to spend the rest of the year in Italy with her aunt, since she already has the credits required to an early graduation. Andie decides to go and plans a goodbye dinner with the whole gang. She tells them how important life is, and the valuable time they might be wasting with useless fights between natural best friends. Jack and Jen get things straight, and Andie plays a little trick to bring Dawson and Pacey together.

Wednesday, November 22nd, 2000

8: The Unusual Suspects

Dawson, Pacey and Jack are all prime suspects in the masterful senior prank against Principal Peskin, but after their interrogations reveal seemingly air-tight alibis, another culprit surfaces.

Wednesday, November 29th, 2000

9: Kiss Kiss Bang Bang

Dawson asks Mr. Brooks' advice on becoming a director. Joey takes Pacey to a dinner hosted by an exclusive college.

Wednesday, December 20th, 2000

10: Self Reliance

Joey can't find a moment alone to study or deal with her feelings. Dawson's collaboration with Brooks begins, rejuvenating his film making spirit. Jen takes Jack to a "Gay-Straight Coalition" meeting but she seems to fit in with the crowd more than Jack does.

Wednesday, January 10th, 2001

11: The Tao of Dawson

Pacey and Dawson finally start hanging out together again when Dawson tells him that he has feelings for his sister, Gretchen. Pacey doesn't like the idea, so when he and Gretchen go on a road trip to her ex boyfriend's house to pick up her truck, Pacey tries to get them back together. However, after being there for awhile, Pacey realizes that the guy he's trying to get back together with Gretchen is not who he thought he was. Back in Capeside, Joey has her fair share of problems when she gets locked in a storage closet at the Yacht Club with none other than the loathsome sociopath Drue Valentine, which is later revealed that he set the thing up to avoid going to New York to visit his estranged father. Meanwhile, Dawson observes the feelings growing between Mr. Brooks and Grams and fears that Grams will get hurt when she finds out that Mr. Brooks, like her last husband, is terminally ill.

Wednesday, January 17th, 2001

12: The Te of Pacey

Joey decides to help throw a surprise birthday party for Pacey with his mother, not knowing about Pacey's 'birthday curse'. The party goes haywire as Pacey's family makes everyone feel uncomfortable, and Pacey a loser. Dawson becomes upset when he feels that Gretchen doesn't want anyone to know about their relationship and postpones their first real date to go to the party.

Wednesday, January 31st, 2001

13: Hopeless

The senior trip is coming up and Joey needs to get the time off from work -not an easy task seeing that Drue's mom is her boss. However, she decides to give her a few days off.... if she agrees to go on a double date with Pacey to accompany Drue and a wealthy girl named Anna Evans and make sure that Drue behaves himself. Of course this isn't an easy thing to do, and during their night out, Joey starts to get concerned over all the attention that Anna is bestowing on Pacey. Dawson has his own problems when he and Gretchen go out with her friends and he realizes the span in between their ages. Jack also (finally) gets some positive attention from Tobey.

Wednesday, February 7th, 2001

14: A Winter's Tale

While the rest of the class is on the ski trip, Dawson stays behind to care for a near-death Mr. Brooks, but he's overwhelmed when he's asked to make an impossibly hard decision. Dawson is given the responsibility to decide whether to cut off Brooks' life support. Meanwhile, there's a lot more than skiing going on when the senior trip doesn't go exactly as planned. The evening takes an unexpectedly romantic turn for best friends Jack and Jen... After spraining her ankle Jen gets drunk and nearly sleeps with Jack. while Pacey and Joey find their own ways to keep warm on the cold, snowy night, taking their relationship to the next level.

Wednesday, February 14th, 2001

15: Four Stories

The morning after, Joey and Pacey discover they've overslept and missed the bus back to Capeside. While they wait for the next one, the couple find themselves confronted with the tensions that accompany the latest development of their relationship. Meanwhile, as punishment for breaking into her hotel mini-bar during the class ski trip, Mr. Kasdan decides to send Jen to a psychologist where she can discuss her "inner teen issues." Back in Capeside, Joey and Dawson's paths collide and they spend an evening catching up on the past weekend and its many happenings. Sensing a change in Joey's demeanor, he poses the unthinkable question, forcing Joey to consider whether honesty is the best policy. Dawson has to come to terms with Brooks' death and is surprised to discover he is in his will.

Wednesday, March 28th, 2001

16: Mind Games

The results of the Senior Polls have ramifications for Dawson, Joey, and Pacey, as the three try to ignore the tauntings of pollmaster Drue Valentine. While Pacey and Joey try to eke out some time alone together, Dawson finds his night alone with Gretchen more awkward than he'd expected. Gretchen learns that Joey lied to Dawson about sleeping with Pacey and is angry and Joey is forcing her to lie to her boyfriend. Meanwhile, Jack's suspicious when Jen drags him on some mysterious errands, and his suspicions are confirmed when he realizes just what she's up to.

Wednesday, April 11th, 2001

17: Admissions

Joey receives some good college news. But while Joey glows, Dawson is forced to face a crushing rejection. Joey's elated mood, however, is tempered by a sobering realization due to the fact her sister runs a B&B she can't afford to pay the fee. ...until Dawson proposes a surprising solution, loaning her the money Mr. Brooks left for him in his will, increasing her guilt for lying to him about sleeping with Pacey. Meanwhile, Jen and Jack have nothing but options when it comes to college. While Jack's convinced that New York is the place to go, Jen isn't so sure she's ready to return to the Big Apple. A therapy session forces Jen to confront her past.

Wednesday, April 18th, 2001

18: Eastern Standard Time

As Senior Ditch Day arrives, Joey is excited to find herself accompanying Jen on an excursion to New York under the auspices of attending a college meeting. But it's not long before Joey realizes that they're there for an entirely different reason. Jen finally talks to her father, for the first time since she left for Capeside. Jen reveals she saw her father in bed with another woman before she left. Meanwhile, eager to infuse their relationship with a bit of spontaneity, Gretchen and Dawson take off on a road trip... But what starts out as unpredictable fun turns into one debacle after another after they get stuck in the middle of nowhere with a flat tire. Back in Capeside, Pacey and Drue find themselves the only seniors in school on Ditch Day. Having had enough, they set out for some real fun, drinking at a bar in the best Drue style, leaving Pacey in serious doubt as to what his future will hold for him.

Wednesday, April 25th, 2001

19: Late

As Gale's delivery date approaches, the girls throw a baby shower for her...but it's an experience that throws Joey for a loop when she realizes it's possible that she could be pregnant, and Pacey is nowhere to be found. After many false alarms, Gail throws a baby name shower to try and think for a name for the baby, and the baby is born. While Dawson awaits the arrival of his new sibling, Dawson and Gretchen wonder what their future holds when Gretchen considers an out-of-town job... Meanwhile, Jack faces an unexpected situation when he learns that Tobey falls victim to a vicious crime.

Wednesday, May 2nd, 2001

20: Promicide

As everyone gets ready for this year's senior prom, some bad news causes Gretchen to reflect on her life, and Joey worries about Pacey's odd behavior. Meanwhile, Jen and Jack meddle in each others' lives... resulting in some interesting prom dates. At the prom Joey and Pacey confront once unspoken issues, and the festivities cause conflict for Gretchen, as she questions her relationship with Dawson, while an unhappy Jen is rescued by an unlikely individual after she and Jack arrange dates for each other. Jen decides to drown her sorrows.

Wednesday, May 9th, 2001

21: Separation Anxiety

As the school year draws to a close, changes abound for the class of 2001. While Joey and Dawson deal with their respective break-ups, Jen makes a startling decision about her future. In his own way, Jack helps Jen to rethink it. Meanwhile, Dawson has his own decision to make with regards to Gretchen when an unusual opportunity comes their way. And when Mr. Kubelik from Worthington asks Joey to bring Pacey with her to a party for incoming freshman, which fills the pair with hope that they might be able to have a future together after all. Joey and Pacey come to terms with the end of their romance.

Wednesday, May 16th, 2001

22: The Graduate

As graduation approaches, Joey has a tough time preparing her speech, and Dawson helps her find some bittersweet inspiration. Joey gets an unexpected surprise gift from her late mother. Pacey wonders if he's going to graduate at all, and he worries that his last final will be the toughest one. He walks out of it after the teacher makes a comment on him, costing him his diploma. Meanwhile, Andie McPhee returns home for the cap and gown ceremony, and is surprised to meet Jack's new boyfriend, Tobey, and a devious Drue, who has just moved to Jen's after being kicked out of his home by his mother after a fight, convinces Jen to help him pull a hilarious senior prank. Pacey tells Andie he has decided to take the job offer on a boat for the summer.

Wednesday, May 23rd, 2001

23: Coda

Accepted early to USC, Dawson finds his last night in Capeside has arrived much sooner than everyone had originally anticipated. While Dawson looks forward to spending the evening with Joey, Jack and Jen, Mitch has other ideas. Meanwhile, Dawson's not the only goodbye Jen has in store for her, as she bids farewell to the house she's been sharing with Grams. Finally, Joey says goodbye to Dawson in her own way.
Season 5
Wednesday, October 10th, 2001

1: The Bostonians

Dawson is a freshman film student in Los Angeles, while Joey starts college at an Ivy League university in Boston. Instead of focusing on the new lives they have worked a lifetime for, they find themselves distracted by the distance between them and their unsettling last kiss.

Wednesday, October 17th, 2001

2: Lost Weekend

Pacey gets a job at a bar and meets an attractive Hispanic waitress named Karen. Although Karen has a very non-friendly boyfriend, that doesn't stop Pacey from feeling attracted to her. Dawson arrives to visit Joey, and is misled by Audrey when she decides to set her sights on him herself. Jen's compassion gets her to help Charlie and be on the college radio station.

Wednesday, October 24th, 2001

3: Capeside Revisited

Dawson is hit with tragedy after he heads home to Capeside to break the news to his parents that he is dropping out of USC to be with Joey, who is in shock herself after she realizes Pacey has been in Boston for weeks.

Wednesday, October 31st, 2001

4: The Long Goodbye

Lifelong friends Dawson, Joey and Pacey put past grudges behind them in the wake of the tragic death of one of their fathers. Along with Jack, Jen and Grams, each tries to find the words and actions to comfort their friend.

Wednesday, November 7th, 2001

5: Use Your Disillusion

Dawson takes Joey up on her invitation for a weekend in Boston, but the two have reservations once there. Meanwhile, Jack is surprised when his boyfriend Tobey shows up unexpectedly forcing Jack to choose between fraternity hell week and spending time with Tobey.

Wednesday, November 14th, 2001

6: High Anxiety

Dawson is having trouble with anxiety attacks since his father's death, so he tries to escape reality on a night of debauchery with Jack and his fraternity brothers, which ends with Dawson's accusing Joey of causing his father's death. Meanwhile, Jen seeks revenge on Charlie; Audrey's mom visits; and Pacey makes a discovery about Danny.

Wednesday, November 21st, 2001

7: Text, Lies and Videotape

Jen helps Dawson go to the shrink he ran away from last week. Dawson still thinks that the whole idea of sharing his thoughts with a complete stranger is weird, but he is surprised with how much he learns from it. Back home, he has to handle the problem with his father will, which does not include Lily. Meanwhile, Joey is working on a project about old love letters written by an obscure writer, and with the help of Audrey's audition tape for "The Real World: Ibiza", she manages to catch something no one of the fellow students caught. Pacey confronts Karen about the risks she is taking for having an affair with Danny, and Karen is hurt when Danny's wife shows up at a dinner party and he blows her off completely.

Wednesday, November 28th, 2001

8: Hotel New Hampshire

Dawson takes Jen on a road trip to a small film festival in New Hampshire where his documentary is being honored. The spotlight is intoxicating for both of them as they share one of the single most momentous events in a boy's life. Meanwhile, Jack brings Joey and Audrey to a frat party under false pretenses; and Pacey takes Karen on a non-romantic date.

Wednesday, December 12th, 2001

9: Four Scary Stories

After watching scary movies, Joey, Pacey and Jack talk about their creepiest experiences and urban legends. Joey shares her story of how she was almost attacked by the librarian on Halloween and saved by the creepy man she was running from. Jack tells the story of when he was helping clean the frat house basement and found a guy strapped, who later he found out to be a ghost. Pacey reveals that he was chased by a black car while giving Karen a ride home, but there was nobody driving the car. Grams arrives and says she has the scariest story: the time when Jen got locked out of the radio booth.

Wednesday, December 19th, 2001

10: Appetite for Destruction

Pacey offers to cook for the gang on their weekly dinner (an event they always plan on doing but always fail to). Jen and Dawson return early and decide to keep what happened between them, but they are caught by everyone making out at the door. The dinner goes on in a very awkward way for everyone as Audrey and Dawson worry about Joey. But surprisingly she seems to be fine with it. Charlie also drops by, causing some tension for Dawson. At the end, they all decide that keeping their long lasting friendships is more important than having a weekly dinner, and Joey confesses to Pacey how she really feels about the whole Dawson-Jen thing.

Wednesday, January 16th, 2002

11: Something Wild

Joey and Audrey go to a nightclub to celebrate both Joey's grades and fall break. There, Audrey tries to convince Joey to have some real fun. Charlie is also there and he hits on Joey, who turns him down for what he did to Jen. But Charlie doesn't give up so easily and dares Joey to do something wild. She accepts the dare and goes on the stage to sing with the band. Excited about it, she kisses Charlie. Meanwhile, Pacey sees himself hanging out with Audrey after he joins the ladies at the club to celebrate his new promotion. And Dawson and Jen go back to Capeside, where they have their first fight over what Dawson will do with his life. At the end he decides to move in to Grams's attic in Boston and move on with his life.

Wednesday, January 23rd, 2002

12: Sleeping Arrangements

Dawson and Jen realize that living together is not as much fun as they hoped to be. Between ruined toothbrushes and bathroom overcrowding, they're getting on each other's nerves. Jen faces a new challenge at work after she turns her regular show into an advice show. She mainly gives advice to other girls with problems, and makes statements on men that hurt Dawson's feelings. She comes home expecting a fight, but Dawson surprises her saying he won't fight or lie or cheat on her. Meanwhile, Melanie (Pacey's summer flame) shows up offering Pacey a job working with her uncle's new boat around the Greek Islands. After a lot of thinking, Pacey decides not to go, since he has developed a successful life in Boston working at the Civilization. Jack moves into the fraternity house and gets his own room, but has some problems staying there after he discovers he was supposed to be rooming with another guy who felt uncomfortable living with a gay guy. And Joey decides to give Elliott Sawyer another

Wednesday, January 30th, 2002

13: Something Wilder

It's Dawson's first day in his new film school. Oliver (the somewhat obnoxious filmmaker Dawson met on the film festival) starts showing him around and wastes no time in asking Dawson to direct a movie he wrote. Reluctant to direct someone else's work, Dawson starts giving notes to Oliver on the script, and ends up accepting the job, thanks to Jen's incentive. Jen, on the other hand, is having some problems of her own. Her current state of happiness from the wonderful relationship with Dawson is reflecting on her on-air performance. Now she has to go back to the sharp-tongued, edgy advices she used to give instead of the romantic, love-themed ones. Meanwhile, Elliot finally has the courage to ask Joey out, but Joey makes second plans for a gathering with professor Wilder. She makes a fake excuse not to go out with Elliot, and her evening takes an unexpected turn when she and professor Wilder kiss. Elsewhere, Jack is reprehended by his brothers for being on academic probation. Irritated

Wednesday, February 6th, 2002

14: Guerilla Filmmaking (1)

Directing Oliver's movie is not an easy task. First, Dawson has to deal with Audrey's (who took the leading part) complaints about Oliver's kissing skills. Then he has to recast the other lead role after watching the footage and discovering that Oliver stinks as an actor. Now they have to find someone who can act, is hot, charismatic in less then 6 hours. They can't think of anyone but Charlie, who fits the profile like a glove (for Jen's desperation). During the shooting Audrey has a crisis and locks herself in the bathroom because she kissed Pacey and felt like she was betraying her best. They have to call Joey (who was over at Professor Wilder's house to solve their issue) for help, and after her blessing Audrey is back on the set so they can finally finish the shooting. Meanwhile, Jack is fed up with his brothers and decides to move out of the fraternity house after he and Eric have a moment and later Eric accuses him of trying to kiss him to the other guys.

Wednesday, February 13th, 2002

15: Downtown Crossing (2)

Joey is held up and forced to clean up her account by a street mugger, who is accidentally run over by a car just after mugging Joey. The merciful girl from Capeside stands by her aggressor, checking up on him and trying to get an ambulance and get him to the hospital after seeing the similarities between him and her own father. When the cops and paramedics arrive, Joey faints and is taken to the hospital. After recovering, she accidentally meets the mugger's estranged wife and daughter. Joey stands by her dying mugger as she tries to learn more about her own father. After his death, she makes a choice of sparing the guy's little daughter's feelings by telling her he jumped in front of the car to save her life.

Wednesday, February 20th, 2002

16: In a Lonely Place

Jen and Audrey are tempted to risk their new relationships with Dawson and Pacey after interviewing a couple of cute musicians. Meanwhile, Pacey's caught by surprise when he realizes Jack has taken him to a gay bar, and Dawson's curious upon seeing Joey's reaction when she catches Professor Wilder on a date.

Wednesday, April 3rd, 2002

17: Highway to Hell

Charlie asks Joey to sing with his band at a distant club, which requires Pacey to give them a ride. Pacey and Charlie hate each other, and it takes a patient Audrey to keep them from going at each other's throats. Joey is nervous and isn't well received by the audience, until Charlie helps her with a duet. Still, he doesn't give up putting his moves on her. Audrey and Pacey, on the other hand, seem to be more and more in synchrony. Meanwhile, Dawson, Jen, Jack and Grams drive up to Capeside for Lily's 1st birthday, and Dawson finds out his mother has a significant other. Meanwhile, Jen confesses to Jack that she wants to break up with Dawson, while he is conflicted with the possibility of loving Joey again.

Wednesday, April 10th, 2002

18: Cigarette Burns

Oliver tells Dawson he's arranged a screening for their movie, which is yet to be finished. Dawson freaks out, but Joey comforts him saying the movie is brilliant. Everybody attends to the screening and solve their conflicts while waiting for it to start. Dawson meets a handful woman, and after exchanging insults she reveals herself to be Amy Lloyd, movie critic for Boston Weekly, whom Oliver secretly invited for the screening. She storms out of the theater, and it's up to Dawson to bring her back. They go out for coffee, have a heart-to-heart talk and even make out! Meanwhile, Joey is scared about her feelings towards Charlie and goes to Jen for advice. Jen says it doesn't matter if the guy is a jerk; at the end of her life there might always be a Clifton Smalls (the new African American boyfriend of Grams). Pacey asks Audrey how many men she's slept with, and she tests him by saying 27, then 57, when it was really only 5. Pacey passes the test and tells Audrey he's in love with her.

Wednesday, April 17th, 2002

19: 100 Light Years from Home

It's Spring Break and the gang goes down to Miami to party! But not everything is a reason to celebrate. Audrey and Pacey go through their first relationship test when Audrey's high school boyfriend (and her first true love) shows up with tickets for the M2M concert at an MTV event. She is torn with the memories of the past, and eventually kisses Chris, who confessed to Pacey still being in love with her. Nevertheless, Pacey stays cool about it and asks Audrey to be his official girlfriend after she confesses she loves him not Chris. Meanwhile, Dawson and Oliver hit to road to NY to meet a film agent who's interested on their movie, but never make it there. Dawson starts to tell Oliver his story with Joey and decides to surprise her in Miami, looking to reactivate their romance. But when he gets there, all he finds is a suicidal Jack (who's failing out of school and is suffering with the fact that Tobey's got a new boyfriend) and Pacey, who tells him his story with Joey is over. Charli

Wednesday, April 24th, 2002

20: Separate Ways (Worlds Apart)

Charlie's band lands a deal for a tour and Charlie asks Joey to go with him, but she doesn't want to leave college in the middle of the semester. Charlie then decides to quit the band and stay with her, which freaks Joey, who thinks they're jumping too many steps. She breaks up with him so he can go with his band on tour. Meanwhile, Oliver and Dawson finally get to NY to meet with an agent, but Oliver ruins the meeting. Dawson threats to end their partnership and begs for another chance. Civilization is sold and Alex Pearls takes over as the new manager. She promotes Pacey as head chef and fires Audrey. Pacey tries to get Audrey her job back, but all he gets is an inadvertent kiss from Alex.

Wednesday, May 1st, 2002

21: After Hours

Pacey's new boss proposes more professionalism in the workplace and promises to leave behind her attraction towards him, even offering Audrey her job back. Audrey suspects something is going on between them and refuses to return to Civilization. Later, Alex drops by at Pacey's and Audrey walks on them talking about their kiss. She storms out in anger, leaving the future of their relationship unknown while Pacey struggles with the growing attraction he feels for Alex. Meanwhile, Dawson runs into Amy Lloyd, the movie critic, and they end up in bed together. After sex, they talk about movies and she lends him her movie. Joey and Jack focus on studies, and while she has problems concentrating, he has to catch up an entire semester and even goes back to the fraternity house asking for help. Luckily, Eric (the same guy that caused Jack his expulsion) shows up at Grams with the needed notes.

Wednesday, May 8th, 2002

22: The Abby

Pacey leads a revolt against Alex at Civilization. Dawson, Joey, and Audrey return to Capeside, leaving Audrey to wonder about their pasts. Joey decides to see her father for the first time since his latest incarceration, while Dawson finally pays a visit to his father's grave. Jack and Jen wonder how they'll spend the summer.

Wednesday, May 15th, 2002

23: Swan Song

As summer approaches, everyone gets ready for various travels. Dawson prepares to head out for LA with Audrey, while Jack and Jen get ready for their Costa Rica vacation. Left behind in Capeside for the summer, Joey and Pacey lament their fates - until they make a crucial last-minute decision that changes everything.
Season 6
Wednesday, October 2nd, 2002

1: The Kids Are Alright (1)

Dawson returns to Boston after working as an assistant director in Los Angeles over the summer and reunites with Joey who has spent a relatively angst-free summer in Capeside. Audrey and Pacey return from L.A. with a surprise passenger, Audrey's childhood friend Jack Osborne.

Wednesday, October 2nd, 2002

2: The Song Remains the Same (2)

Dawson & Joey's reunion leads to an evening of truth and intimacy, which is ruined when Dawson receives a phone call from another woman. Pacey gets a job interview that could change his life. Sparks fly between Jen and CJ, a handsome new peer counselor she meets at school.

Wednesday, October 9th, 2002

3: The Importance of Not Being Too Earnest

Joey's worst nightmare comes true when she accidentally sends a very personal e-mail she wrote for Dawson to the entire student body. The next morning, Joey's e-mail is the topic of virtually all campus discussions when Professor Hetson decides to debate it with his students. Meanwhile, Jack makes an attempt to get to know his cultural professor, Mark Freeman, who pays no attention to Jack, a little better. Pacey, while struggling to survive the first days on his new job, closes a very important deal for the firm, which his wheeling-dealing mentor Rich Rinaldi takes full credit for. Eddie, a student in Joey's reading class, whom also works as the bartender at Helle's Kitchen, persuades Joey to confront any challenge that Hetson throws and not show any weakness since Hetson thrives on it.

Wednesday, October 16th, 2002

4: Instant Karma!

Dawson finds himself in an awkward situation when he is put between Joey and the intoxicated leading lady of his film. Audrey allows herself to be taken in by another man's charm.

Wednesday, October 23rd, 2002

5: The Impostors

Dawson's manages to 'get the girl' when a producer visits the "Wicked Dead" movie set to fire Natasha and close down production. Audrey is excited when asked to be the lead singer of Emma's band but is crushed when Pacey misses the gig. Joey demands the truth from Eddie.

Wednesday, October 30th, 2002

6: Living Dead Girl (aka Halloweenie)

When Dawson assists Todd in throwing a blow-out Halloween party, Todd and Natasha have Dawson believing he is seeing the ghost of a legendary film actress. Jen becomes suspicious about C.J., and Joey gets stuck taking Professor Heston's daughter to a haunted house with Eddie.

Wednesday, November 6th, 2002

7: Ego Tripping at the Gates of Hell

Audrey gets drunk before her band performs and worries her friends, especially CJ who suspects a deeper problem. Meanwhile, Eddie and Joey agree to go on a real date; Pacey hits it off with a beautiful woman while on a business trip to New Orleans, and is shocked to discover that she's a call girl; and when Professor Freeman announces that he's leaving he and Jack have a heart-to-heart talk about their future.

Wednesday, November 13th, 2002

8: Spiderwebs

Dawson comes through with No Doubt concert tickets, but he and Natasha's first public date ends in a brush with the law. Joey and Eddie have to sneak into the concert, while Pacey come to blows with CJ at the concert when it is revealed that he slept with Audrey.

Wednesday, November 20th, 2002

9: Everything Put Together Falls Apart

Natasha is drawn to a handsome new actor who arrives to the set. Meanwhile, Joey spends the night at Eddie's apartment but misses Professor Heston's final exam. Pacey invites Emma to his office party and sparks between the two turn to passion.

Wednesday, December 11th, 2002

10: Merry Mayhem

Dawson and Gail invite everyone back to Capeside for Christmas, but Dawson confronts Natasha about her one-night stand; Joey's happiness with Eddie turns sour when her father expresses his disapproval; Jen spends her time consoling a dumped Grams and Audrey gets loaded.

Wednesday, January 15th, 2003

11: Day Out of Days

Back in LA, Dawson is asked by the studio to direct re-shoots but is conflicted about being disloyal to his mentor. Meanwhile, Joey hasn't heard from Eddie since Christmas and finds his apartment empty; Pacey starts skipping work to spend time with Emma; Jen's insecurities as a peer counselor are compounded when C.J. is assigned to train her.

Wednesday, January 22nd, 2003

12: All the Right Moves

Joey follows Eddie to his family home where they face up to their true emotions and the obstacles they must overcome to be together. Back in Boston, Pacey is invited to an exclusive party where he receives a promotion and is recruited to be part of a special project but is tipped off that the project maybe not be ethical. Audrey returns from Los Angeles and is welcomed back into the band, but blows her chances by getting drunk just before taking the stage. (The WB)

Wednesday, January 29th, 2003

13: Rock Bottom

In Los Angeles, while directing re-shoots on "Wicked Dead", Dawson finds his authority questioned by Heather Tracey and the other producers when Natasha refuses to do a nude scene. As a result, Dawson adopts an aggressive take-no-prisoners attitude, similar to the one that Todd has, to take control of the situation. In Boston, Joey is unable to say good-bye to Eddie who is moving to California to register at a college when she convinces him to help her take Audrey to a rehab clinic in Los Angeles, and the three of them, plus a guy Audrey picks up, drive cross country where the four constantly quarrel with each other. Also, Jen and C.J. set a lonely Grams up with C.J.'s Uncle Bill, who turns out to be quite randy.

Wednesday, February 5th, 2003

14: Clean and Sober

In Los Angeles, Dawson visits Audrey at the rehab clinic where he spots a big time film producer, named Toni Stark, and follows her into a therapy session hoping to talk to the woman who will direct Dawson to better contacts. Meanwhile in Boston, Pacey throws a party at his place to celebrate his new success at his job as well as purchasing a new super-sized TV set and is surprised when Joey, still sulking over the departure of Eddie, lets loose by getting drunk and setting up a spontaneous game of spin the bottle. Jen catches the reformed alcoholic C.J. with a drink which leads to them arguing, and making up by having sex for the first time. Also, Emma tries to stay in the country to get her green card by courting a stoner to marry her until Jack offers to marry Emma.

Wednesday, February 12th, 2003

15: Castaways

After agreeing to pose as Pacey's sister at a business party, Joey demands to be taken home. When Pacey makes a quick stop at a local K-Mart they are accidentally locked inside the store. They're forced to spend the night there and talk about their friendship and relationship, both past and future. After the night is over they are both left to ponder what the future has in store for them.

Wednesday, March 26th, 2003

16: That Was Then (aka Before and After)

Professor Heston orders Joey to baby-sit for Harley to make sure she does her homework. But Joey ends up serving as relationship counselor when she finds Harley's boyfriend, Patrick, hiding in the house and he starts to drool over Joey. Meanwhile, Dawson pays a visit to his past when he's asked to speak on Mr. Gold's class at Capeside High about how it is to be working in L.A. Dawson has a student, named George, show him his movie in which he realizes that he's moved on from the teenager he once was. Pacey also returns to Capeside when his father is admitted to the hospital after suffering a heart attack where Pacey has an argument with his brother, Doug, about the way Pacey's been treating the family by shutting them out.

Wednesday, April 2nd, 2003

17: Sex and Violence

Joey agrees to be Pacey's temporary assistant but their mutual jealousy leads to disaster in the office. Dawson sells his idea for a coming-of-age movie, but when the studio wants to change it to a teen sex film, he must decide whether to stick with his original concept.

Wednesday, April 9th, 2003

18: Love Bites

Jen's seemingly happy world comes crashing down when she learns that Grams has breast cancer. Meanwhile, Joey's tumultuous love life continues when Eddie reveals his true reasons for returning to Boston, and Pacey agrees to join Joey as she chaperones for Harley's school dance, but what should be a magical night doesn't feel right for Joey. Although he is at first reluctant, Pacey agrees to invest Dawson's life savings to finance his new film project.(the WB)

Wednesday, April 16th, 2003

19: Lovelines (aka The Eddie)

Joey and Eddie's emotional and sexual relationship is played out on stage during a counseling center benefit. At the same event, Jack and David deal with the insecurities in their relationship, a sober Audrey returns to Boston, and Jen opens up to C.J. about Grams' cancer.

Wednesday, April 23rd, 2003

20: Catch-22

Pacey learns he has lost Dawson's money in the stock market. Back at school, Eddie surprises Joey with a trip to Europe for the summer, but a fiery conversation about how differently they live their lives leaves both of them questioning their future together.

Wednesday, April 30th, 2003

21: Goodbye, Yellow Brick Road

Joey returns to Capeside to find Dawson's script on her doorstep and is overwhelmed that he has written a story about three friends, but Dawson's movie-making dreams are shattered when Pacey comes clean about losing Dawson's money. The ensuing fight opens old wounds and leaves the three friends believing their friendship will never be the same. Also, with classes at Worthington over, Joey says goodbye to Audrey who has to stay behind to attend summer classes. And Jen invites her mother, Helen, over to Grams' house where she wants her to tell Helen about her cancer.

Wednesday, May 7th, 2003

22: Joey Potter and the Capeside Redemption

When Dawson gives up his dream of making his film, a strong-minded Joey rallies the old group back to Capeside to help Dawson begin production before pursuing her dream of traveling to Paris. Jen, Jack and Grams must say their goodbyes and leave for New York.

Wednesday, May 14th, 2003

23: All Good Things... (1)

(Part 1 of 2) Five years have passed and everyone is reunited in Capeside for a special wedding. Dawson has been living in Los Angeles producing his autobiographical television series 'The Creek' but has never forgotten the love of his life, Joey is a successful book editor living in New York with her boyfriend but comes home to realize she still loves her childhood sweethearts, Pacey is the owner of the new Ice House and still carries a torch for Joey, Jen is a single mom living with Grams and managing an art gallery in Soho, and Jack is a teacher at Capeside High and has fallen in love with Deputy Doug. Together all the secrets come out as tragedy and love becomes clear.

Wednesday, May 14th, 2003

24: ...Must Come to an End (2)

(Part 2 of 2) Five years have passed and everyone is reunited in Capeside for a special wedding. Dawson has been living in Los Angeles producing his autobiographical television series 'The Creek' but has never forgotten the love of his life, Joey is a successful book editor living in New York with her boyfriend but comes home to realize she still loves her childhood sweethearts, Pacey is the owner of the new Ice House and still carries a torch for Joey, Jen is a single mom living with Grams and managing an art gallery in Soho, and Jack is a teacher at Capeside High and has fallen in love with Deputy Doug. Together all the secrets come out as tragedy and love becomes clear.