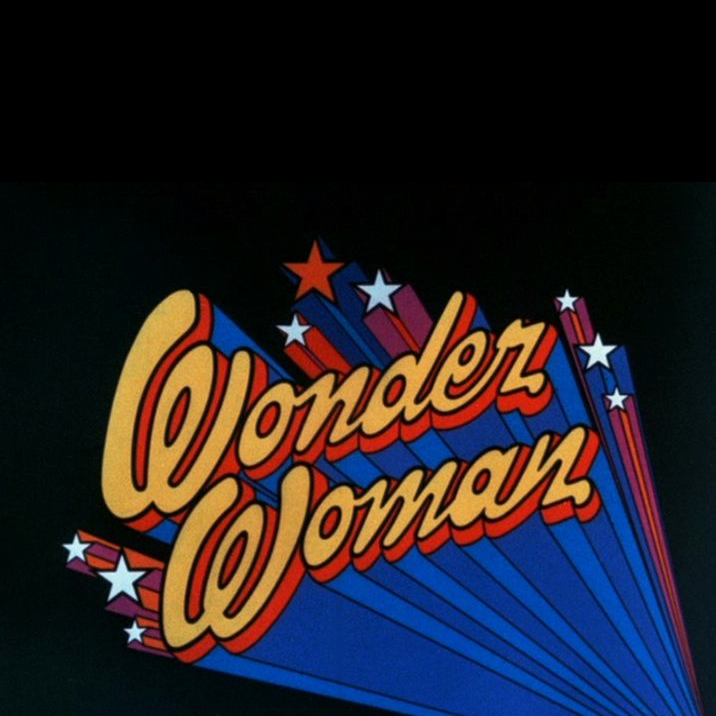 Season 0
Tuesday, June 29th, 2004

s0e1: Beauty, Brawn and Bulletproof Bracelets: A Wonder Woman Retrospective

Documentary about the making of "Wonder Woman." Includes interviews with Lynda Carter, Douglas S. Cramer, Alex Ross, and Les Daniels. The interviews with Lynda Carter and Les Daniels were filmed at the DC Comics offices in New York City.

Tuesday, March 1st, 2005

s0e2: Revolutionizing a Classic: From Comic Book to Television, The Evolution of Wonder Woman from Page to Screen

A look at the second season of Wonder Woman, when the show moved to CBS and into the 70's.

Tuesday, June 7th, 2005

s0e3: Wonder Woman: The Ultimate Feminist Icon

Lynda Carter and four female authors discuss the status of Wonder Woman as a feminist icon.

not specified

s0e4: Who's Afraid of Diana Prince?

The first attempt to translate Wonder Woman to the small screen occurred in 1967. The success of the Batman television series led Batman producer William Dozier to commission a pilot script by Stan Hart and Larry Siegel. Batman writer Stanley Ralph Ross was then asked to perform a re-write, after Hart and Siegel's script was deemed unsuitable. A portion of the pilot, under five minutes in length, was filmed under the title Who's Afraid of Diana Prince? The piece starred Ellie Wood Walker (Robert Walker Jr.'s wife) as Diana Prince, Linda Harrison as Diana's "Wonder Woman" alter ego and Maudie Prickett as Diana's mother. This pilot episode was never broadcast and the project was taken no further. The pilot has been circulated on the Internet and is of interest to Planet of the Apes fans for the early appearance of Linda Harrison, who would later go on to play Nova in the first two films of that series.

Tuesday, March 12th, 1974

s0e5: Wonder Woman (1974 TV Movie)

Wonder Woman's first appearance in live-action television was a television movie made in 1974 for ABC. Written by John D. F. Black, the TV movie resembles the Wonder Woman of the "I Ching" period. Wonder Woman (Cathy Lee Crosby) did not wear the comic book costume, demonstrated no superhuman abilities, her "secret identity" of Diana Prince was not all that secret, and she was also depicted as blonde (differing from the image established in the comic books). The film follows Wonder Woman, assistant to government agent Steve Trevor (Kaz Garas) as she pursues a villain named Abner Smith (Ricardo Montalban) who has stolen a set of code books containing classified information about U.S. government field agents. The pilot aired originally on March 12, 1974 and was repeated on August 21 of that year. Ratings were described as "respectable but not exactly wondrous." ABC did not pick up the pilot, although Crosby would later claim she was offered the series that was eventually given to Lynda Carter. An ABC spokesperson would later acknowledge that the decision to update the character was a mistake and the pilot itself has been labeled one of the "hundred dumbest events in television.

not specified

s0e15: Season 1 DVD Extras

not specified

s0e23: Season 2 DVD Extras

not specified

s0e25: Season 3 DVD Extras
Season 1
Friday, November 7th, 1975

s1e1: The New Original Wonder Woman-Pilot

American war hero Steve Trevor is downed over the Bermuda Triangle and lands on "Paradise Island", home of the Amazons. The Amazons hold a contest and choose a champion among them - Wonder Woman - who will return with Steve Trevor to America and remain there to fight the Nazi threat. In the pilot episode, there is a Nazi plan to destroy a new bomb site to ruin America's war effort. The Nazis have a mole in Steve's office who is sabotaging him, and only Wonder Woman can stop this catastrophe.

Wednesday, April 21st, 1976

s1e2: Wonder Woman Meets Baroness Von Gunther

Steve Trevor battles for his life and his career when he's accused of espionage and treason in relation to a series of military missions that have gone awry due to acts of sabotage. Investigating the situation and determined to clear the man she loves, Wonder Woman learns that Trevor is being framed by a Nazi spy ring.

Wednesday, April 28th, 1976

s1e3: Fausta: The Nazi Wonder Woman

Perhaps the most discussed and favorite episode of WW fans during the show's run, Wonder Woman faces her deadliest test when an evil female Nazi operative comes to America to capture Wonder Woman and learn the secret of her amazing powers, then brainwash her into using her powers to help Hitler's quest during World War 2. Fausta disguises herself as Wonder Woman during a Bond selling rally, and with a little help from her fellow Nazi agents (not to mention a trick stage and a cloth soaked with chloroform), bags her prey and takes the real Wonder Woman to Germany. Can Steve Trevor save the day? Stay tuned!

Wednesday, October 13th, 1976

s1e4: Beauty on Parade

When Wonder Woman's alter-ego, Diana Prince, enters a suspicious beauty contest to uncover the truth behind the sabotage of radar scanning equipment, she and Steve discover that there is something much more insidious underway that threatens the security of the United States.

Saturday, November 6th, 1976

s1e5: The Feminum Mystique (1)

An espionage tale involving the Nazis stealing the prototype for America's first jet, the XPJ-1. For Wonder Woman it escalates into something far more horrible when her sister, Drusilla on a mission for Paradise Island's Queen, is kidnapped while in America.

Monday, November 8th, 1976

s1e6: The Feminum Mystique (2)

When a clever spy gets information from Drusilla concerning her homeland, the Nazis launch a full assault on Paradise Island, capturing it and planning to use its secrets to conquer the world. In the end, Wonder Woman and Drusilla must come up with a plan to set everything right.

Saturday, December 18th, 1976

s1e7: Wonder Woman vs. Gargantua!

The Amazon Princess must fight a Nazi guerilla, trained to retrieve a defecting agent, whose knowledge poses a threat to Hitler's agenda.

Saturday, December 25th, 1976

s1e8: The Pluto File

Wonder Woman has her hands full when an Irish mercenary named Fallon steals an American-developed device that can control or eliminate earthquakes. To make matters worse, Fallon is also a carrier of the Bubonic Plague and, as such, threatens America on two levels.

Saturday, January 8th, 1977

s1e9: Last of the Two Dollar Bills

The Nazis place an exact double of a counterfeiting scheme that will result in the collapse of the American economy.

Saturday, January 15th, 1977

s1e10: Judgment from Outer Space (1)

Wonder Woman joins forces with a friendly alien from outer space to prevent the destruction of the world.

Monday, January 17th, 1977

s1e11: Judgment from Outer Space (2)

Wonder Woman realizes that the fate of the world rests on her ability to prove the worth of mankind by saving an alien from outer space.

Saturday, January 22nd, 1977

s1e12: Formula 407

Wonder Woman goes south of the border to recover a top secret formula stolen by the Nazis.

Saturday, January 29th, 1977

s1e13: The Bushwhackers

Wonder Woman goes to Texas where she is confronted by a dangerous ring of pistol-packing rustlers.

Wednesday, February 16th, 1977

s1e14: Wonder Woman in Hollywood

Wonder Woman arrives in Hollywood and discovers some behind the scenes action that's not in the script.
Season 2
Friday, September 16th, 1977

s2e1: The Return of Wonder Woman

Wonder Woman convinces her mother, the Queen of the Amazons, that she must once again go into the outside world to help protect the free world from its enemies as well as the secret of Paradise Island and its ancient culture.

Friday, September 23rd, 1977

s2e2: Anschluss '77

Wonder Woman is called upon to battle a new and more terrifying Nazi menace when she and Steve Trevor are assigned to investigate a reunion of expatriate Nazis on a Small tropical island.

Friday, September 30th, 1977

s2e3: The Man Who Could Move the World

Wonder Woman is pitted against the awesome telekenetic powers of a Japanese man who was interned during World War 2 and has been planning revenge for 35 years.

Friday, October 7th, 1977

s2e4: The Bermuda Triangle Crisis

This is The Last Episode Appearance or mentioning of Wonder Womans Mother and Paradise Island

Friday, October 14th, 1977

s2e5: Knockout

Wonder Woman must use all her power to stop a terrorist group from kidnapping Steve and other Government officials.

Friday, October 21st, 1977

s2e6: The Pied Piper

Wonder Woman must use all her powers to save Joe Alkinson's daughter from the evils of Super Rock Star.

Friday, October 28th, 1977

s2e7: The Queen and the Thief

Wonder Woman saves a tiny country of Malakan by catching the thief who stole the royal jewels, then returning the jewels to the queen.

Friday, November 11th, 1977

s2e8: I Do, I Do

Wonder Woman masquerdes as a new bride honeymooning at a health spa to prevent a group of traitors from obtaining government secrets.

Friday, November 18th, 1977

s2e9: The Man Who Made Volcanoes

Wonder Woman must save the world from destruction through man-made volcanos.

Friday, December 2nd, 1977

s2e10: Mind Stealers from Outer Space (1)

Wonder Woman joins forces with a friendly alien from another planet to prevent the destruction of the world.

Friday, December 9th, 1977

s2e11: Mind Stealers from Outer Space (2)

Wonder Woman realizes that the fate of the world rests on her ability to save the great minds of America from evil alien forces from outer space.

Friday, December 30th, 1977

s2e12: The Deadly Toys

It's the Christmas season and Wonder Woman finds out that some toys can be very harmful.

Friday, January 6th, 1978

s2e13: Light-Fingered Lady

Wonder Woman goes undercover posing as a bank robber to capture the world's most notorious thief.

Friday, January 20th, 1978

s2e14: Screaming Javelin

Wonder Woman thwarts a plot to kidnapping all the top Olympic athletcs of the world.

Friday, February 3rd, 1978

s2e15: Diana's Disappearing Act

Wonder Woman saves the world from an oil crisis when she exposes a magician's method of changing lead into gold.

Friday, February 10th, 1978

s2e16: Death in Disguise

Diana is assigned to protect an industrialist from an assasination attempt.

Friday, February 17th, 1978

s2e17: I.R.A.C. Is Missing

Wonder Woman fights digital thieves who are stealing memory banks from the world's largest computers.

Friday, March 3rd, 1978

s2e18: Flight to Oblivion

Wonder Woman poses as a photographer to protect an Air Force test flight from sabotage.

Friday, March 10th, 1978

s2e19: Seance of Terror

The guardians of a young psychic use his abilities to disrupt a peace conference.

Friday, March 31st, 1978

s2e20: The Man Who Wouldn't Tell

When a janitor discovers the key ingredient for an experimental explosives formula he is pursued by those who would use it for evil.

Friday, April 7th, 1978

s2e21: The Girl from Ilandia

A young girl flees her own dimension into ours to escape a man who would force her to misuse her special powers.

Friday, April 21st, 1978

s2e22: The Murderous Missile

Wonder Woman must stop the hi-jacking of an experimental thought-controlled missile, but she is continuously delayed by a small-town sheriff.
Season 3
Friday, September 22nd, 1978

s3e1: My Teenage Idol Is Missing

A singing teenage hearthrob is kidnapped and replaced by a look-alike.

Friday, September 29th, 1978

s3e2: Hot Wheels

Diana helps find a stolen antique Rolls Royce with top secret microfilm hidden somewhere inside.

Friday, October 6th, 1978

s3e3: The Deadly Sting

When a scientist develops a way to control matter, he uses it to manipulate the outcome of a football game.

Friday, October 13th, 1978

s3e4: The Fine Art of Crime

When valuable artwork in a museum mysteriously begins to vanish, Wonder Woman discovers the museum statues may be more life-like than originally thought.

Friday, October 20th, 1978

s3e5: Disco Devil

Wonder Woman must stop a disco that lures government engineers, and then taps their minds, stealing national secrets.

Friday, November 3rd, 1978

s3e6: Formicida

A scientist uses her strange power to control insects to prevent the manufacture and distribution of a deadly pesticide.

Friday, November 10th, 1978

s3e7: Time Bomb

A scientist who has traveled back in time from the year 2155, thinks she can become a billionaire by using her "inside" information.

Friday, November 24th, 1978

s3e8: Skateboard Wiz

Diana's god-daughter, a teenage skateboard whiz, is used by a mobster for extortion and blackmail purposes.

Friday, December 1st, 1978

s3e9: The Deadly Dolphin

Trained dolphins are being used to put explosives on oil tankers.

Friday, December 15th, 1978

s3e10: Stolen Faces

People are being duplicated including Steve Trevor Jr., and Wonder Woman herself.

Friday, December 22nd, 1978

s3e11: Pot of Gold

Wonder Woman helps a leprechaun recover his stolen gold.

Friday, December 29th, 1978

s3e12: Gault's Brain

Billionaire Harlow Gault has found a way to keep his disembodied brain alive and now wants a new body for it.

Friday, January 12th, 1979

s3e13: Going, Going, Gone

Diana goes undercover to crack a ring of criminals who deal in atomic hardware.

Friday, January 26th, 1979

s3e14: Spaced Out

Diana must find a stolen laser crystal that has been hidden somewhere at a science-fiction convention, before the bad-guys do.

Friday, February 2nd, 1979

s3e15: The Starships Are Coming

A hoax has everyone, including Wonder Woman, believing that Earth is being threatened by hostile aliens.

Friday, February 16th, 1979

s3e16: Amazon Hot Wax

Going undercover to stop extortionists in the record industry gives Diana (and Lynda Carter) a chance to show off her vocal abilities.

Monday, February 19th, 1979

s3e17: The Richest Man in the World

Diana must find a reclusive millionaire who is the only one who can help her with a secret device that scrambles missile-guidance systems.

Saturday, March 10th, 1979

s3e18: A Date with Doomsday

A computer-dating service is the unexpected hiding place for a deadly virus that was stolen from a government laboratory.

Saturday, March 17th, 1979

s3e19: The Girl with a Gift for Disaster

A plan to steal priceless historical documents centers around a woman who 'attracts disaster'.

Monday, May 28th, 1979

s3e20: The Boy Who Knew Her Secret (1)

Alien life-forms shaped like small pyramids come to earth and imprison the minds of humans who touch them, taking over a small town. Meanwhile, Diana isn't as careful as she should be.

Tuesday, May 29th, 1979

s3e21: The Boy Who Knew Her Secret (2)

Humans who have been 'possessed' by the pyramid aliens search for an alien criminal who has the power to shape-shift into anyone, even Wonder Woman.

Tuesday, August 28th, 1979

s3e22: The Man Who Could Not Die

Wonder Woman goes up against a super-man who is as strong as she is, and a criminal genius who has special powers.

Tuesday, September 4th, 1979

s3e23: Phantom of the Roller Coaster (1)

Searching for the leader of a foreign spy ring, Wonder Woman goes to a Washington amusement park where she encounters a disfigured veteran who lives under the roller coaster and 'haunts' the park as its 'phantom'.

Tuesday, September 11th, 1979

s3e24: Phantom of the Roller Coaster (2)

Diana is captured on her way to a missile test site and kept captive in a ghost town.