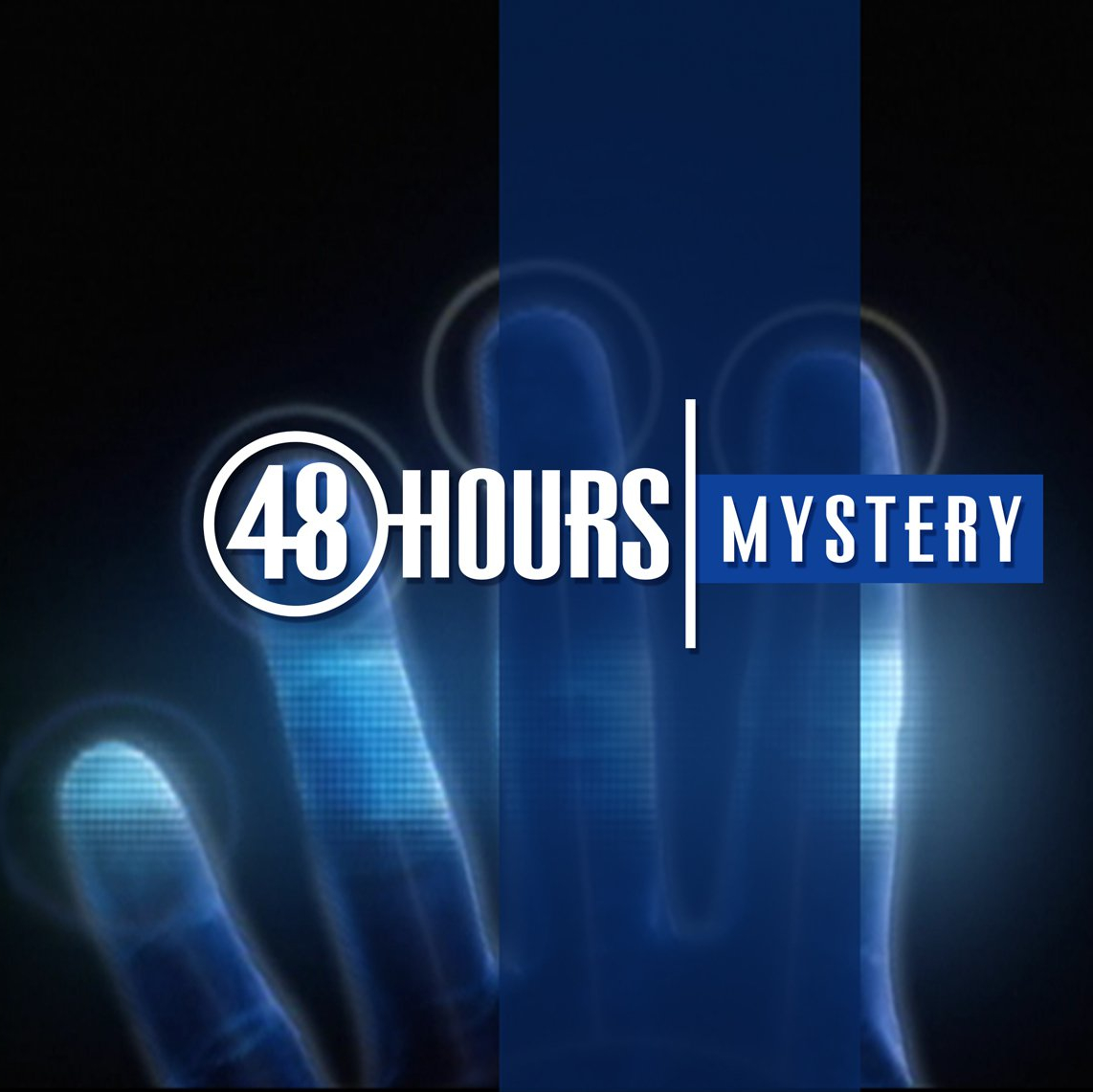 Season 0
Thursday, April 23rd, 1998

s0e1: Cure For the Common Snore?

A 48 Hours special report looks at snoring, and a new treatment that's helping sufferers to get a good night's sleep. It was bedtime at the White residence in Chandler, Arizona, but that doesn't mean the family got much sleep. The Whites had a snorer in the house. And while that may sound funny to some, for the Whites, it was very serious. It meant lethargic days brought on by sleepless nights.

Thursday, April 22nd, 1999

s0e2: Young Guns

Littleton, Colo., school shooting.

Monday, July 19th, 1999

s0e3: An American Tragedy (1)

Developments in the search for John F. Kennedy Jr.'s plane.

Thursday, July 22nd, 1999

s0e4: An American Tragedy (2)

John F. Kennedy Jr.'s burial at sea; eyewitness testimony in court.

Friday, July 23rd, 1999

s0e5: An American Tragedy (3)

Dan Rather reports on the family service for John F. Kennedy Jr.

Tuesday, August 10th, 1999

s0e6: North Valley Jewish Community Center Shooting

Dan Rather reports on the shooting at the North Valley Jewish Community Center in Granada Hills, Calif.

Thursday, November 9th, 2000

s0e7: History On Hold

Will the next winner of the White House be a matter for the courts? And when will the countdown be complete? It may be the greatest political mystery of all time. Two men - but only one will lead. 48 Hours covers the wait for a president. The race to decide the presidency is venturing further into uncharted territory, leaving the outcome, and history itself, on hold. In Palm Beach County, Fla., there will be a hand-counting of the ballots beginning Saturday, so this recount is sure to go until at least next week. And the outcome could be a long way from settled - overseas absentee ballots are still uncounted. The level of acrimony between the two camps is escalating with voter protests building, and lawsuits looming. Both the Bush and Gore campaigns are searching for any small opening, any angle to work that would pull the vote in their direction. In the annals of presidential races, is there anything that can compare with these last 48 hours? 48 Hours looks at the highs and lows, all the twists and turns for two candidates and two campaigns, on a wild election ride.

Tuesday, September 18th, 2001

s0e8: America's Fight

Correspondents report on the latest developments in the terrorist attacks on the World Trade Center and the Pentagon.

Friday, September 21st, 2001

s0e9: 48 Hours: Latest on Terror Attacks

In Hamburg, Germany, it's 2:48 pm. on Tuesday; that's 8:48 a.m. in New York, exactly two weeks after terrorists hijacked four jetliners and crashed the first of them into the World TradeCenter. It may seem like a odd place to look for terrorists, but that's exactly what investigators are doing. The hijackers, who piloted the planes into crashes , may have met their end in New York and Washington, but some of them started out in Hamburg. Today, reports 48 Hours, Correspondent Erin Moriarty , the investigation centers not only on the terrorists who died but on the ones who might have gotten away. Next to Osama bin Laden, 26- year-old Said Bahaji and 29-year-old Ramzi Bin Al Shibh may be the most wanted men in the world. Last seen in Hamburg, these fugitives are the first to be charged with more than 5,000 counts of murder.

Wednesday, February 18th, 2004

s0e10: The Road To Oscar

48 Hours examines what it takes to make an "Oscar-worthy" film, from both the stars in front of the camera and the people behind the scenes. Mark Harris, Entertainment Weekly's editor-at-large, also contributes to the broadcast. The story behind the making of "House of Sand and Fog," the recipient of three Oscar nominations, is perhaps more dramatic than the film itself. It is the debut feature for director Vadim Perelman. Correspondent Peter Van Sant goes back with Perelman to his roots in Kiev, where he lived in squalor as a child after his father was killed in a car accident.

Friday, March 5th, 2004

s0e11: Extremely Perfect: Bypass Mania

How's this for a diet: low-carb bagels, bread, chips and cookies. These days, if you can take a carb out of it, dieters will buy it. And they're thrilled with the idea that they can eat steak, cheese and other high-fat foods and still lose weight ?- if they avoid carbohydrates. Correspondent Susan Spencer talked to the Stella family of Norwalk, Conn., who decided to try out the low-carb diet. Jared Fogle, 26, is best known as "The Subway Guy," after the brand of sandwiches that he says helped him lose 245 pounds in a year. "I never expected any of this. I never expected to be well known. I never expected anyone to ever know what I did," says Jared. Six years ago, as a junior at Indiana University, Jared weighed a staggering 425 pounds. But now, as Correspondent Richard Schlesinger reports, he's a celebrity because he's lost weight. Actor Wayne Knight says people often act shocked when they see him. He is, after all, now a far cry from his former chubby self, and his most famous role as Jerry Seinfeld's hefty nemesis, Newman. "He's the guy who's always trying to slip in the door and nobody wants him to come in," says Knight. Since Seinfeld closed the door on Newman for the last time in 1998, Knight has shed nearly 100 pounds, not through gastric bypass, but the old-fashioned way. He decided to exercise more and eat less. And he's had lots of help along the way. Correspondent Susan Spencer talked to Knight. "American Idol" judge Randy Jackson lost more than 100 pounds after weight loss surgery. So did singer Carnie Wilson, weatherman Al Roker and MTV's Sharon Osbourne. It's the kind of advertising money can't buy. But are unskilled doctors costing some patients their lives? Correspondent Harold Dow reports.

Tuesday, March 23rd, 2004

s0e12: The Kennedys: Privilege and Pressure aka Sons of Camelot

They are an American family like none other. Their accomplishments have made history, and their tragedies have left scars on the nation's soul. They are the Kennedys, and while their family history would have inspired Shakespeare, it has instead become the life's labor of author Laurence Leamer. "It's finally time to see the Kennedys in perspective. And it's time for the Kennedys to stand up and dare to speak truthfully, and with depth, about their lives," says Leamer. Correspondent Lesley Stahl talks to six members of the Kennedy family in this special 48 Hours report.

Friday, June 11th, 2004

s0e13: A Nation's Farewell

Even by the standards of a legendary political showman, former President Ronald Reagan's funeral was a masterful curtain call. With more solemn pageantry than the Capitol has seen in 30 years, the nation's 40th president bid goodbye to a city he changed profoundly. Correspondent Lesley Stahl has this special 48 Hours report.

Monday, June 13th, 2005

s0e14: Michael Jackson Verdict

The verdict in the Michael Jackson trial is discussed.

Wednesday, August 31st, 2005

s0e15: Katrina's Fury

48 HOURS: "Katrina's Fury," a CBS News special on the devastation left in the wake of Hurricane Katrina, will be broadcast tonight (31) from 8:00-8:30 PM, ET/PT, on the CBS Television Network. The program will be anchored from New Orleans by CBS News Chief White House Correspondent John Roberts, who has been covering the story there since Sunday (28).

Tuesday, September 6th, 2005

s0e16: Disaster In the Delta

48 HOURS: DISASTER IN THE DELTA is a one-hour special broadcast on the aftermath of the Hurricane Katrina. What went wrong? Why did it take so long to rescue tens of thousands of people? Who is responsible? What's next? Reporting for this special will be CBS News correspondents John Roberts, Lee Cowan, Trish Regan, Peter Van Sant, Bill Whitaker and Richard Schlesinger.

Tuesday, April 17th, 2007

s0e17: Nightmare In Napa: Pocket Book Mystery

48 HOURS MYSTERY: "Nightmare in Napa," which inspired the first book, is to be broadcast Tuesday, April 17, 2007. The book will expand on the 48 HOURS content and characters, including a behind-the-scenes look at the television storytelling process, the latest court action and the stunning crime scene breakthroughs that turn cases around. The debut title in the book series, Nightmare in Napa, written by 48 HOURS producer Paul LaRosa, will be published on April 24, 2007. The book has already received praise from Publishers Weekly, which said it was a "...riveting account....LaRosa's clear chronology and thorough research give the tale the weight of reality, while his skillful winnowing of details and novel-like prose keep the pace up and the pages turning; anyone with a taste for true-crime will happily gulp down this sharp, satisfying narrative." The gruesome mystery told in both the broadcast and book versions of Nightmare in Napa began on Halloween night 2004 in idyllic Napa, Calif., a beautiful place with a strong community of neighbors and friends. Two young female roommates-a transplanted southern beauty queen and a popular engineering graduate from the Napa area-were brutally stabbed by an intruder who entered their home through a first-floor window. A third roommate heard the horrific commotion but never saw the killer. News of the tragedy sent shock waves throughout the region as well as the nation, but while investigators pursued every angle from a satanic cult to a disgruntled suitor, the murders of Leslie Mazzara and Adriane Insogna remained unsolved-until someone close enough to the women to escape suspicion came forward with a shocking confession.

Monday, September 17th, 2007

s0e18: Perfectly Executed: Pocket Book Mystery

Early on a serene summer evening in Bellevue, Wash., neighbors heard a muffled commotion from inside the home of a quiet family, newcomers to the wealthy Seattle suburb. It wasn't until well after midnight that Atif Rafay and his best friend, Sebastian Burns, entered the Rafay house to find Atif's parents fatally bludgeoned and his sister clinging to life. Despite airtight alibis and a dearth of evidence, the boys quickly emerged as suspects. But the police didn't have enough to charge the boys with murder, so the friends headed to Canada. After a six-year extradition battle that went all the way to Canada's Supreme Court, Rafay and Burns were returned to the U.S. The case involved an elaborate sting operation, a damaging screenplay, a shattering surprise witness, and the shocking discovery of one of the boys having sex with his female attorney in prison. Were Rafay and Burns falsely accused? Correspondent Peter Van Sant reports 48 HOURS MYSTERY: "Perfectly Executed," which will be broadcast in a special two-hour presentation. Now an original paperback, Perfectly Executed (Pocket Star Books; 2007; $7.99) is the riveting true-crime account of this case from behind the scenes of the broadcast written by Van Sant and CBS News' 48 HOURS MYSTERY producer Jenna Jackson. Van Sant and Jackson draw on penetrating interviews and extensive research to unravel a controversial case from the broadcast files of 48 HOURS MYSTERY. Perfectly Executed is the second in a series of true-crime books based on 48 HOURS MYSTERY broadcasts launched earlier this year.

Saturday, March 8th, 2008

s0e19: Love And Death In Alaska

In 2006, Mechele Linehan, a suburban Washington state wife and mother with a master's degree, found herself charged in a decade-old Alaska murder case. In the mid-1990s, Mechele was making ends meet as an exotic dancer at "The Great Alaskan Bush Company," where she not only made lots of money, but also attracted the attention of several men who wanted to marry her. Prosecutors charge a million dollar life insurance policy was motive for Mechele to have one of those men killed.

Saturday, April 12th, 2008

s0e20: The Lord's Bootcamp

48 Hours presents a special broadcast of "The Lord's Boot Camp." Through a unique collaboration Loki Films, producers of the Academy Award-nominated documentary Jesus Camp, the program takes an unprecedented look at three teenagers training to become Christian missionaries while also dealing with the pressures that teens face daily. This marked the first time a camera crew had been allowed to document the teens' experiences at camp, their missions and their returns home. In the summer of 2007, Tabitha Taylor of Bellwood, Pa., Nicole Scrivener of Tallahassee, Fla., and Valerie Smith of Las Vegas, Nev. were among the 700 kids who gave up the luxuries of ipods and cell phones to attend The Lord's Boot Camp. At the two-week, no-frills training camp in central Florida, the girls face physical and mental challenges as they prepare to embark on evangelical missions in the U.S. and Africa and spread the word of God. Taylor, 13, is passionate about her religion and a natural-born leader who excels at camp, but struggles to fit in among her peers. Scrivener, 15, grapples with drug and alcohol abuse, straining her relationship with her family. Her rebellious attitude creates tension at camp, too. Smith, 17, is dedicated to her religious beliefs but finds it difficult to be away from her boyfriend as she faces the physical challenges of camp.

Tuesday, May 27th, 2008

s0e21: Polygamy: A World Apart

CBS News delves into the clandestine world of polygamy and the FLDS in a 48 Hours special with insider accounts, harrowing escape stories, interviews with law enforcement officials and an explosive interview with high-ranking FLDS member Willie Jessop.

Saturday, February 14th, 2009

s0e22: Live To Tell: The Year We Disappeared

Imagine being 9 years old and learning that someone wants to kill your family. That's what happened to Cylin Busby when she was growing up in Falmouth, Massachusetts. Cylin's father, John, was a cop who refused to be intimidated -- even by a thug suspected of one murder and two disappearances. But one summer night in 1979, John Busby was ambushed and gunned down. With the shooter at large, his young family had to run for their lives. Cylin, now grown up, tells a story of revenge and the long-awaited justice that no one could predict.

Saturday, February 21st, 2009

s0e23: Live To Tell: River's Edge

Two college students out on a date are stalked, kidnapped, brutalized and taken to a river, where they are shot and left for dead.

Saturday, February 28th, 2009

s0e24: Live to Tell: Black Wave

A family's plan to sail around the world ends when their boat hits a reef and the mother must choose whether to save her husband, pinned under a fallen mast, or their four children.

Tuesday, June 30th, 2009

s0e25: Michael Jackson - Picking Up The Pieces

With the sudden passing of Michael Jackson, millions of people around the world payed their respects to the King of Pop, yet the circumstances surrounding his death remain a mystery and raise even more questions about his life. CBS News will take a look at both his legacy and the investigation into his death as part of the 48 HOURS special MICHAEL JACKSON: PICKING UP THE PIECES, anchored by Katie Couric

Tuesday, July 7th, 2009

s0e26: Michael Jackson - The Last Dance

Coverage of the memorial service for Michael Jackson (1958-2009) at the Staples Center in Los Angeles. Katie Couric is the anchor.

Saturday, November 28th, 2009

s0e27: Live to Tell: Krystal's Courage

Saturday, December 5th, 2009

s0e28: American Girl, Italian Murder: The Verdict

The Perugia murder trial of American student Amanda Knox has come to an end, Knox has been found guilty on all counts. Correspondent Peter Van Sant, examining the case - from the crime to the conclusion. Knox was on trial for the Nov. 2007 murder of her roommate, British student Meredith Kercher, who was found in her bedroom, semi-naked with her throat slashed. Within days, Knox, who was enrolled for six months of study at the University for Foreigners in Perugia, Italy, became a suspect in what prosecutor Giuliano Mignini described as a drug-induced sex orgy gone wrong.

Saturday, December 19th, 2009

s0e29: Live to Tell: Birthday Party

Saturday, January 2nd, 2010

s0e30: Live to Tell: Kidnapp on Highway 1

Saturday, December 4th, 2010

s0e31: Live to Tell: Full Moon

A woman shares her story after surviving a deadly first date.

Saturday, December 11th, 2010

s0e32: Live to Tell: The Railroad Killer

The lone survivor of a serial killer on a multi-state killing spree tells her story, in her words.

Saturday, February 26th, 2011

s0e33: Live to Tell: Hunting Humans

Saturday, June 25th, 2011

s0e34: Bullying Words Can Kill

Middle school can be a place for learning, discovery and friendships. But for some kids, it can also be a place of cruelty, loneliness and fear. Aislyn Doeur: "You're supposed to feel comfortable. And like you're scared to walk in the hallways. ...I was scared that I wasn't going to have any friends." Jacob Kaufman: "It just got to that feeling of desperation, and pretty much hopelessness." Genesis Johnson: "I was so scared I didn't know what to do. I didn't know who to go to." Johnny Cagno: I wasn't accepted at school. I couldn't be who I am. ...I was very, very scared to go to school every day. Johnny Cagno is an eighth grader at Birchwood Middle School in North Providence, Rhode Island. The school opened its doors last winter and gave "48 Hours" unprecedented access. "48 Hours" spent six months at Johnny's school because middle school is often ground zero for bullying. Tracy Smith reports.

Tuesday, July 5th, 2011

s0e35: Casey Anthony - Judgement Day

It began three years ago with a mystery that turned into an unthinkable crime. A community outraged, a family torn apart, and a nation's attention focused on one woman. After 91 witnesses and 30 days of testimony - stunning revelations, a family accused, disturbing evidence and even more disturbing behavior - finally a shocking verdict. "48 Hours" takes you inside one of the most dramatic murder trials in recent memory.

Saturday, September 17th, 2011

s0e36: The West Memphis 3 - Free

Seventeen years after being convicted of murdering three young boys, three men are released from prison, where they were facing life sentences. Erin Moriarty reports.

Saturday, November 19th, 2011

s0e37: Vanity Fair - Hollywood Scandal

At the corner of Hollywood and noir... three of Vanity Fair's most celebrated writers share their stories of intrigue, obsession and scandal. How did Natalie Wood, while anchored off the coast of Catalina Island, end up drowning one dark, drunken, volatile night in 1981? "48 Hours" has the latest on the just re-opened case, plus the latest on these famous mysteries: Who killed Lana Turner's gangster boyfriend, Johnny Stompanato? Was it really her 14-year-old daughter? And, how did the entertainment industry's most famous -- Warren Beatty, Robert DeNiro, Bono, and Billy Joel to name a few -- fall madly in love with a mystery woman named Miranda over the phone? "48 Hours" Presents Vanity Fair: Hollywood Scandal explores Hollywood's most enduring mysteries.

Saturday, December 10th, 2011

s0e38: Live to Tell: Three Days Before Christmas

Two sisters recall a deadly home invasion just before Christmas.

Saturday, May 19th, 2012

s0e39: Live to Tell: An Officer and a Hero

Off-duty St. Louis police officer Isabella Lovadina put her bulletproof vest and pistol in her car and turned to give her then-boyfriend, Nick Koenig, a goodnight hug. A heartbeat later, two men approached with guns, intending to rob them. Lovadina couldn't stop it. The botched robbery and home invasion left her grievously wounded, Koenig with a bullet in his throat and one woman dead. Lovadina relives the harrowing night in a powerful edition of 48 HOURS MYSTERY entitled "LIVE TO TELL: An Officer and a Hero,".
Season 11
Thursday, April 30th, 1998

s11e1: Never Forget I

A body unidentified for 30 years. A 15-year-old murder that had a suspect, but not enough evidence for trial. A murder victim whose killer was never found. All three of these cases have one thing in common: new technology is helping to unlock their secrets, bringing relief to worried family members and justice to the criminals. CBS News 48 Hours shows, in three dramatic stories, how new technology is helping investigators solve old crimes, mysteries that were once thought to be unsolveable. They include the identification of a dead woman known only as "Tent Girl," the unsolved murder of a teenager from a quiet town, and the shotgun death of a college student. The Story of Tent Girl: How the Web helped solve a 30-year-old case. The Telltale Shotgun Shell: Scientists try to solve a 15-year-old murder. Who Killed Laura Long?: DNA tests may warm up a murderer's cold trail.

Thursday, May 7th, 1998

s11e2: Revenge

If you've ever caught your mate cheating, dealt with a rude salesperson, or just had a parking space swiped, you've probably fantasized about the sublime joy of getting even. Maybe you've even experienced it. CBS News 48 Hours takes a look at this powerful emotion. Why is it so tempting? And how should you deal with the often-overwhelming desire to stick it to your fellow humans?

Thursday, May 14th, 1998

s11e3: Who's My Mommy?

Is it possible to have five parents? With the latest in fertility technology, the answer is yes. But what happens when those people don't agree on who should have custody? That's exactly what happened in the case of little JayCee Buzzanca. CBS News 48 Hours takes a look at this unbelievable case, and some of the controversies surrounding fertility treatments.

Thursday, May 28th, 1998

s11e4: Uproar in Wenatchee

In most ways, Wenatchee is an unremarkable place, a quiet town of 30,000 nestled in central Washington state. But three years ago, Wenatchee was rocked by allegations that scores of adults there had been part of a conspiracy to sexually abuse children. The case resulted in numerous convictions. Now, many observers are arguing that prosecutors and investigators badly overstepped their bounds, coercing children into making accusations and railroading people into prison. Many of the convictions have been overturned, and the city is being sued. CBS News 48 Hours takes a look at one of the most compelling chapters in the Wenatchee chronicle, the story of Sam Doggett's battle to clear her parents' name. In conjunction with the program, CBS.com examines some of the questions surrounding the issue of child sexual abuse.

Thursday, June 11th, 1998

s11e5: Princess Diana: Investigating Tragedy

It has been exactly a year since Princess Diana, Dodi Fayed, and their driver, Henri Paul, were killed in a horrific car crash in a Paris tunnel. But there are still many unanswered questions about the circumstances surrounding the accident. Monday night, CBS.com, in conjunction with CBS News 48 Hours, took a look at some of the issues. Among the people interviewed: Kes Wingfield, one of the two bodyguards protecting Princess Diana and Dodi Fayed the night of the crash. He tells 48 Hours that he testified to French authorities that two bodyguards were not enough that evening. On the morning of August 30th, Wingfield said he called Mohammed Al Fayed's security headquarters in London requesting more bodyguards, but the request was denied. Rene Delorm, butler and longtime confidant of Dodi Fayed. Speaking for the first time on American television, Delorm says that around the time of the accident, Dodi was becoming increasingly angry at the intrusions of the paparazzi. Did Dodi order his driver, Henri Paul, to speed up to escape the paparazzi the night of the crash? Delorm thinks not, saying that Dodi wanted only to protect Diana.

Monday, June 29th, 1998

s11e6: Free To Kill

CBS News 48 Hours examines the case of Kenneth McDuff, a man who was given an extra chance and used it to kill again. In 1966 McDuff, then 20, brutally murdered three innocent teenagers in his hometown of Rosebud, Texas. He was caught, convicted and sentenced to death. But McDuff got lucky, with dire consequences for others. First, in 1972, the Supreme Court declared capital punishment unconstitutional, sparing McDuff. Then, in 1989, McDuff was paroled from prison. He returned to Rosebud. After he pulled a knife on someone, he was sent back to prison. He was paroled once more. This time he went on to kill at least two others: Between late 1991 and early 1992, he kidnapped and killed two young women, Colleen Reed and Melissa Ann Northrup. He was convicted of the latter crime in 1993 and was sentenced to death. Authorities suspect that he may have killed as many as 14 other women as well. In November 1998, McDuff was executed by injection in Huntsville, Texas. His last words: "I'm ready to be released. Release me." But the question remains: Why was he ever let out?

Thursday, July 9th, 1998

s11e7: Eyewitness

Is seeing really believing? Eyewitness testimony can be a decisive factor in a courtroom, but what a witness sees - or more precisely, remembers seeing - is not always what really happened. In "Eyewitness," CBS News 48 Hours examines how faded memories can jam the wheels of justice, convicting the innocent and allowing the guilty to go free. Consider the following situations: Dale and Ronnie Mahan: Two Alabama brothers were convicted of kidnap and rape, largely on the basis of compelling eyewitness testimony from the victim. After more than 13 years in prison, they were released when DNA evidence showed that a semen stain on the victim's clothing did not come from either of them. Anne Pope: Despite the DNA evidence used in the Mahan case, the victim continued to be totally convinced that the Mahans are guilty. When the DNA turned out instead to match that of a man with whom she was having an affair, the district attorney decided to retry the case. Then an even more sophisticated test was performed on another piece of semen-stained evidence; the results didn't match the samples from the Mahans or the boyfriend. Late last year, a judge dismissed all charges against the Mahans, who are now seeking $1 million each from the state. Daniel Rubin: After being wounded in a San Diego bank heist, Daniel Rubin was asked by San Diego police to try to identify his masked assailant using his split-second memories. How reliable could he be?

Thursday, July 16th, 1998

s11e8: Making It

Think it's too late to find fame and fortune? Think again. CBS News 48 Hours takes a look at a few people who dreamed of making it big in entertainment. They were regular Joes and Josephines, without million-dollar bank accounts to fund their projects. How did they do? Among the extraordinary people you'll meet on this Thursday's show are: Nicholas Sparks, a pharmaceutical salesman who dreamed of becoming a novelist - and did. He's just finished his third book, and his second book, a bestseller like the first, is being turned into a movie starring Paul Newman and Kevin Costner. Vin Diesel , a charismatic young filmmaker/actor who dreams of breaking through at the famed Sundance Film Festival. Darren Aronofsky , another obsessive filmmaker with dreams of cinematic stardom. Interestingly, both Vin and Darren find success, but follow very different paths.

Thursday, August 6th, 1998

s11e9: Afterlife

Do you believe in life after death? A large majority of Americans do. But have you ever seen and heard what it looks like? CBS News 48 Hours, in conjunction with CBS.com, examines the stories of people who believe they have experienced life after death. You'll also meet a psychic who claims to have contact with the afterlife, a skeptic, and a scientist who is examining these questions. In conjunction, CBS.com has created a resource on aging and assisted care in America.

Monday, August 10th, 1998

s11e10: A Killer Walks Free

Russell Obremski was a cold-blooded killer, convicted of murdering two innocent women, one of whom who was eight months pregnant. After 24 years in an Oregon prison, he gets out on parole. The family of one of his victims is outraged, and also terrified. Find out what happens when. . .A Killer Walks Free. CBS.com, in conjunction with CBS News 48 Hours, introduces you to Mr. Obremski, and to the children of his victims. Is he reformed? Or is he a homicidal menace, once again loosed on society?

Thursday, August 13th, 1998

s11e11: Trouble Next Door

What would you do if your neighbor built a baseball field in his backyard, and bunches of baseballs starting landing in your vegetable patch? Or insisted on videotaping your house 24 hours a day? What if your new neighbor was a dangerous convicted sex offender just out of jail? Would you welcome him or run him out of the neighborhood? CBS News 48 Hours shows you what can happen when you've got Trouble Next Door. Among the stories you'll see: A Closer Look: Meet The Mediator Martin Scheinman is a well-known mediator. Find out how he came to make peace for a living, and learn his hints for smoothing troubles in your own life. Street Fight: The Tarantos and the Amadeos live across the street from each other in Commack, Long Island. And they don't get along. For nine years the otherwise quiet street has turned into a battleground, and there's no cease-fire in sight. Field Of Dreams: Bill Ingraham built a baseball diamond in his backyard. The kids loved it, but his next door neighbor was very unhappy with the noise, to say nothing of the baseballs in her garden. She sued him. Who won? Trouble Next Door: For eight years, Cal State University professor Elena Zagustin has vexed her neighbors, refusing to keep her house or her yard clean. They've sued her, and she sued back. What happens with what neighbors call a "House of Horrors?"

Thursday, August 20th, 1998

s11e12: Cheating Death

You're piloting a plane that's out of control, hurtling toward the ground. You've been kidnapped by two jumpy, gun-wielding thugs on the run from the police. A bomb meant to kill you has just exploded in your face. How would you react in cases like this, with death staring you square in the face? Everyone wants to think they'd stay cool under the immense pressure. But until you've gone through it, you can never know. CBS News 48 Hours introduces you to some people who have gone through terrifying experiences - and lived. These men and women have cheated death. Among those you'll meet on this week's show: A pilot who crash-landed a packed passenger plane that had lost both steering and brakes. A perky grandmother who dealt with jittery carjackers by relaxing them with light-hearted banter. The crime ended in a shootout with police, in which one of the carjackers was caught, and the other killed. The grandmother was unhurt. (See the video clip above left.) David Gelernter, a Yale computer science professor who staggered to the hospital on his own after being, as he says, "blown up" by one of Ted Kaczynski's mail bombs. Now recovering, he talks about his ordeal. An inexperienced skydiver who found herself aboard a plane that was nosediving toward the ground. She survived to skydive again.

Monday, August 31st, 1998

s11e13: Chance of a Lifetime

This week, CBS News 48 Hours introduces you to some amazing new medical techniques that are keeping patients alive longer and increasing their quality of life. Witness firsthand some of these life-changing medical breakthroughs. Cindy Walentiny appears to be a typical suburban mom. But ask her to cut a sandwich and you'll see she's not. She suffers from a debilitating disease called, "essential tremor," which causes her hand to shake uncontrollably. After almost 20 years of taking medications that don't help, Walentiny tries a revolutionary brain operation. This risky procedure will implant into her brain electrodes that will keep her tremors under control. Even the smallest mistake during surgery could cause paralysis. What happens? And you'll meet 81-year-old Frances Whitton, who suffers a paralyzing stroke. Luckily, she is put under the care of Drs. Marilyn Rymer and Graham Lee, pioneers in stroke treatment. Whitton undergoes an experimental treatment to push a clot-busting drug, urokinase, through a catheter that will reach the blood clot deep inside her brain. Three weeks later, 48 Hours checks in with Whitton on the astounding results of her surgery. Beth and Jim Williams of Richmond, Virginia, were thrilled when they found out they were having a child. But soon Beth learns she has breast cancer. Until recently, pregnant women with breast cancer were advised to have abortions and begin chemotherapy treatments immediately. But the couple decides to continue Beth's pregnancy. See how the tense story unfolds. For the Whites, bedtime is anything but restful. Like 40 million other Americans, Tim White is a chronic snorer. His snoring is so loud that his wife and kids can't sleep. Tim decides to undergo a new procedure known as somnoplasty, which uses radio frequencies to shrink the snore-causing tissues in his throat. Will it work?

Thursday, September 3rd, 1998

s11e14: Step By Step

It's a tragedy that can strike anyone, even a highly trained athlete: Spinal cord injury and paralysis. This summer Chinese gymnast Sang Lang fell while practicing for the Goodwill Games. She was paralyzed from the waist down, and doctors say she will probably not walk again. But researchers have made enormous strides in the area of spinal cord injury, and a cure no longer seems impossible. CBS News 48 Hours introduces you to some brave paralysis victims, including Christopher Reeve, and shows you the science that just may help them walk again. Among the people you'll meet: Christopher Reeve, the brave actor who three years ago was paralyzed after a horseback riding mishap. Reeve tells 48 Hours he still cries when he wakes up, mourning his lost mobility. Charley Hince, a charming, funny 26-year-old who two years ago broke his neck in a swimming accident. How does he deal with the enormous changes his condition has brought? And how will he pay for his enormously expensive care? Wise Young, a spinal cord researcher who thinks he may be very close to finding a way for people like Reeve and Hince to walk again.

Thursday, September 10th, 1998

s11e15: Nowhere To Hide

Tonight, CBS News 48 Hours introduces you to an information age world where your deepest secrets, even your own identity, are public property. This isn't science fiction. It's the reality of contemporary America. 48 Hours takes a look at one of the fastest growing crimes in the nation: identity theft -- stealing personal information such as a driver's license number or social security number. You'll meet Californian Cynthia Morgan, who recently found out that someone else has been using her name and social security number to get a driver's license, and to charge thousands of dollars worth of furniture and other goods. To make matters worse, neither the police nor the DMV seem to care about the fraud. When the California DMV finally investigates and tracks down the alleged culprit, she turns out to be an experienced stealer of identities. And you'll find out how easy it is to get personal information about anyone. You'll meet Al Schweitzer, a successful information broker, who, for the right price, can get you the data you need -- including salary, medical records and phone bills. Schweitzer struts his stuff for 48 Hours, getting mountains of private information about California couple Mike and Marty Koontz, who know that someone is trying to dig up their personal information and are curious to find out what could be discovered. Then it's on to Baltimore, where video surveillance cameras can be found on many of the streets. Is this an invasion of privacy or an effective way to keep streets safe? Baltimore Mayor Kurt Schmoke thinks the cameras are a good idea, and says that crime dropped 50% in the area after the cameras were installed. Ironically, while Dan Rather was talking to the mayor -- just 30 feet from the police video kiosk -- someone smashed a window on the 48 Hours camera truck! Although the suspect was caught on tape, police haven't yet caught him.

Monday, September 14th, 1998

s11e16: Deadly Encounter

In December, 1991, four normal, suburban teenage girls were executed in a yogurt shop in Austin, Texas. The four girls -- 17-year-old Jennifer Suraci, her 15-year-old sister Sarah, 13-year-old Amy Ayers, who was Sarah's best friend, and 17-year-old Eliza Thomas, who was also working that night - were totally innocent victims, and the small, relatively crime-free city of Austin was shocked by the murders. And in another Monday Night Mystery: what would you do for your best friend? If he begged you to shoot him so that his family could collect a life insurance policy, would you do it?
Season 12
Thursday, September 17th, 1998

s12e1: Kidnapped!

How would you react if your daughters were kidnapped? What if they were taken to another country by your ex-husband, who's been accused of sexually abusing them? Cheryl Lamare had to face this terrifying dilemma. And she's had to face it for nine years. She's been trying to get her daughter Jamie back any way she can. In 1989, he ex-husband Stan Voulgarelis, a Greek citizen, kidnapped their two daughters and took them to Greece. Within a few months, Cheryl was able to retrieve the older one, Ellie. But she couldn't find Jamie, and has been unable to bring her back. Follow her as she tries to get her daughter back with the help of a team of private detectives. 48 Hours reports on a woman who refuses to give up. Follow her to Crete, where she and a team of ex-commandos and detectives try to retrieve her daughter. Will the ex-husband outfox them again? Or will she be reunited with a daughter she last saw nine years ago?

Thursday, September 24th, 1998

s12e2: The Curse of Small Town U.S.A.

Methamphetamine is a powerful, cheap drug and it is a growing problem in some surprising parts of America. Unlike crack cocaine, which primarily targeted the inner-city during its reign of terror in the 1980's, crank is making it's mark in Small Town, U.S.A. The drug's users range from middle class and well-educated people to teens -- even mothers who have passed on their addictions to their babies. One of the reasons crank is growing so quickly is that methamphetamine is easily produced in makeshift labs from inexpensive raw materials. In addition, users experience a "high" lasting up to 30 hours -- much longer than many other drugs. "Methamphetamine may be the worst drug ever to hit America," says retired General Barry McAffrey, the nation's Drug Czar. "It's expanding in a very bizarre manner. It's all over the Midwest. It's in Idaho, Arizona, Hawaii, San Francisco, Southern California. It's now showing up in Georgia." Crank's explosive growth is being fueled by mass production labs run by Mexican nationals. Authorities say they produce up to 95% of the crank on America's streets. CBS News 48 Hours took a close look at methamphetamine on Thursday, and found a drug that threatens to tear apart the lives of countless Americans. Could your community be at risk?

Thursday, October 1st, 1998

s12e3: Nature's Fury

After ravaging parts of the Caribbean and Florida, Hurricane Georges recharged and slammed into the Gulf of Mexico, flooding the Gulf Coast with rain measured in feet instead of inches. Property damage from the storm -- which once packed 174 mile-an-hour gusts -- are expected to reach the $2 billion mark. With at least 300 confirmed dead in the Caribbean, the human costs are incalculable. But even with such grisly statistics, Hurricane Georges was by no means the most powerful or costly storm to blow through this part of the world. And even in a field as unpredictable as the weather, it is a virtual certainty that the coming years will bring more hurricanes, more damage and more death. What causes these monstrous storms to form? If a hurricane were headed your way, would you know what to do? On Thursday, CBS News 48 Hours took an in-depth look at hurricanes and the path of misery left in their wake.

Thursday, October 8th, 1998

s12e4: Save My Child

Imagine that your 11-year-old son has just accidentally set himself on fire, and has burns over much of his body. You would probably want him treated at a pediatric emergency room, which specializes in children's injuries. Six years ago, there were no such facilities. Today there are more than 350, and the field is growing. Cincinnati Children's Hospital Medical Center is one of the country's busiest, with about 80,000 visits a year. 48 Hours went behind the scenes at Cincinnati Children's Hospital for a firsthand look at two days and nights of fast-paced lifesaving.

Thursday, October 15th, 1998

s12e5: Breaking Point

What would you do? Your child is failing school, taking drugs or running away for months at a time? Some parents are responding by taking drastic action, and sending their teen-agers away for months, sometimes years, to special rehabilitation schools. CBS News 48 Hours takes a look at several of these programs.

Thursday, October 22nd, 1998

s12e6: Torn By Hate

Last month, Americans' sense of security was shattered when a gunman opened fire at a Jewish Community Center in Los Angeles. This crime and similar acts have increased awareness of a growing trend: The number of hate groups is increasing, according to experts. "Last year the number of hate groups went up 20 percent," says Mark Potok, a spokesman for the Southern Poverty Law Center, which tracks such groups. "It was a dramatic rise." CBS News 48 Hours explores this phenomenon, focusing on the recent shooting in Los Angeles and a Pennsylvania family forced to flee from racists intent on terrorizing them. Survivors' Stories: Victims and their parents speak out for the first time in the aftermath of the shootings at the North Valley Jewish Community Center in Los Angeles. 48 Hours Correspondent Susan Spencer reports. Hate Hits Home: Bonnie Jouhari, a fair housing advocate in Reading, Penn., is threatened by a hate group for her efforts to integrate housing and fight racial harassment. This campaign of intimidation forces Jouhari and her daughter Dani to relocate. Jouhari's enemies find out where she moved and continue their campaign. Find out Jouhari's response to these threats in an exclusive CBS.com interview.

Thursday, October 29th, 1998

s12e7: Dad's Double Life

It was 1983. Ohioans Elizabeth and Patrick Welsh seemed to have it all. They were happily married, with two wonderful sons, Chris and Ted. Then Patrick disappeared, leaving behind a suicide note saying that his wife and sons would be better off without him. Chris, Ted and their mother were crushed, but soldiered on, slowly building a new life. Then, in October 1997, Elizabeth received a letter from the Social Security Administration, demanding that she pay back $56,000 in death benefits. Patrick Welsh was not dead, the letter said: someone was using his social security card. Assuming that someone besides Patrick had been using his social security number, perhaps inadvertently, Elizabeth began investigating. With the help of the Internet, good sleuthing, and some luck, Elizabeth discovered that her dead husband was not dead. He was living in Galveston, Texas under the name Tim Kingsbury. CBS News 48 Hours explores the devastating impact of this "Kingsbury's" betrayal and the ripples it sent through the community of Galveston.

Tuesday, November 3rd, 1998

s12e8: A Family Accused

There is no doubt that sexually abusing children is a terrible crime. But what about the damage to those who are falsely accused of such crimes? In the 1980s, in an effort to protect children, investigators used methods that are now controversial, leading to some convictions that are now being questioned. CBS News 48 Hours reports on the Amiraults, a family accused of sexually abusing numerous children while running a daycare center in Massachusetts. But did they actually do any of the things they are accused of?

Thursday, November 5th, 1998

s12e9: Samantha's Choice

Ten-year-old Samantha Frazer has a very big decision to make. Should she live with the woman who is fighting to adopt her and whom she's grown to love, or her birth mother, who abandoned her years ago and ran off across the country? The choice is hers. CBS News 48 Hours examines what happens when parental rights clash with a child's desire for a happy home.

Thursday, November 12th, 1998

s12e10: Searching For Immortality

For thousands of years, humans have dreamed of finding the secrets to long life, even immortality. Until now, the dream has been elusive. But scientists and doctors are beginning to understand the fundamental mechanisms that cause the human body to grow, and to deteriorate. Will we one day clone ourselves? Or will we simply inject ourselves with hormones that keep us permanently spry? CBS News 48 Hours takes a look at some modern attempts to sidestep death. Some will amaze you, others may cause you to scratch your head in wonder.

Wednesday, November 18th, 1998

s12e11: My Father's Killer

How would you react if you were given the power of life and death over the man who brutally killed your father in cold blood, and then tried to kill you? Eleven years ago, Suezann Bosler watched a stranger stab her father to death, and then try to kill her. After the murderer was caught and convicted, Suezann went on a remarkable crusade to save him from the death penalty. CBS News 48 Hours takes a look at this incredible case of forgiveness triumphing over hate.

Thursday, November 19th, 1998

s12e12: Cry Rape

Like most high schools, Grosse Pointe North High is a place full of hormones and insecurity. Sexuality and social pressure can make for a volatile combination. Sometimes that combination leads older guys to take advantage of younger girls eager for acceptance. But is there a difference between mistreating vulnerable young girls. CBS News 48 Hours takes a look at this question, taking viewer to Grosse Pointe, a small, well-to-do suburb near Detroit, where four high school seniors are accused of rape by a group of freshman girls.

Thursday, December 3rd, 1998

s12e13: Surviving Divorce

It's mind-boggling: About half the couples who get married in this country will also split up. Divorce is an enormous problem in America, for the people getting divorced, for their friends and families, and especially for their children. CBS News 48 Hours takes a look at Divorce, American-Style. You'll meet divorced couples who are trying to stay close for the sake of their children; couples who can hardly stand to be in the same room with each other; mediators who try to keep a painful separation from costing more than it should, both emotionally and legally; divorce experts who tell you how to deal with an angry or annoying ex-spouse; and, most heartbreaking of all, the children of divorced couples, who through no fault of their own, must find a way to grow up in a ruptured family. You'll meet a variety of people, all of them struggling with divorce in one way or another.

Thursday, December 10th, 1998

s12e14: Royals Among Us

Ask the average person about royalty and they'll probably think you're talking about Princess Diana or Queen Elizabeth. But royals are everywhere: in the industrial slums of England, in Brooklyn, even selling perfume on QVC. There are even a few royals who still live in palaces, surrounded by servants and opulence. CBS News 48 Hours takes a look at this wide world of royalty, which can be very strange indeed.

Wednesday, December 16th, 1998

s12e15: Whiz Kids!

A seven-year-old who reads Robert Frost and breezes through college calculus. A 15-year-old who may be a female Tiger Woods. A 16-year-old who already has a Number 1 country song. They're all prodigies, and you'll meet them this Thursday, when CBS News 48 Hours shows you what it's like to be a young genius. Life can sometimes be very difficult for these child prodigies. Their unique talents can put enormous pressure on them. Other children taunt them as freaks, adults sometimes see them as threats, or as curiosities. Sometimes being normal is an elusive dream.

Thursday, December 17th, 1998

s12e16: Class of 2000

Four years ago, in cities and towns across America, millions of teen-agers entered the ninth grade. At the same time, CBS News began an in-depth examination of this group, the Class of 2000. The goal: To present a portrait of our country's problems and promise as seen through the eyes of these students. CBS News' 48 Hours completes this four-year project with a look at several remarkable young men and women.

Thursday, January 7th, 1999

s12e17: The Killer Next Door

What causes someone to become a serial killer? And can such a person be rehabilitated? This week, CBS News 48 Hours takes a look at the gripping story of a cold-blooded serial killer about to go free after only 20 years in prison - and the victims who want desperately to keep him in jail. Donald Miller was the quintessential boy-next-door. Growing up in a quiet middle class neighborhood in East Lansing, Michigan, Don seemed completely normal. Although he grew up in the mid-70s, when many of his classmates were growing their hair long and dabbling in drugs, Don was a clean-cut straight arrow. He served as a youth minister at his church. He went to the local college, Michigan State University, where he played trombone in the school marching band. He dated a girl who went to his church, Martha Sue Young. But Don Miller wasn't the normal boy-next-door. He became a serial killer.

Thursday, January 14th, 1999

s12e18: Binge

Find out about a 16-year-old recovering alcoholic; a mother who fights to stop the crowds of underage American drinkers who converge on Tijuana, Mexico; an undergrad who celebrated his 21st birthday with 24 shots of hard liquor and ended up dead; and a man who's made it his mission to educate teens about alcohol advertising. Their stories bring an up-close view of how alcohol bears a destructive influence on young lives. 48 Hours reports.

Thursday, January 21st, 1999

s12e19: A Second Chance

For almost every patient, a cancer diagnosis used to be a death sentence. But with advances in modern medicine, many of these patients now have a good chance to survive. CBS News 48 Hours follows the fortunes of several cancer sufferers, introduces viewers to a few of the cutting edge researchers as they race to find a cure, reports on the latest treatments, and talks to the experts about what you can do to avoid this terrifying disease.

Thursday, January 28th, 1999

s12e20: Expert Witness

Study after study shows that juries put a great deal of faith in the testimony of expert witnesses. A good expert witness can swing a verdict one way or another. But how reliable are they? CBS News 48 Hours' "Expert Witness" takes a look at several incredible cases in which experts made the difference - sometimes helping the innocent prove their innocence, other times helping send the innocent to jail.

Thursday, February 4th, 1999

s12e21: My Daughter's Killer

CBS News 48 Hours takes a look at the incredible story of a mother who is determined to confront, face to face, the condemned murderer who brutally killed her daughter 12 years earlier. Will he agree to meet her? If the meeting happens, will she be able to forgive him? Among the memorable people you'll meet on this Thursday's show: For more about programs devoted to reconciliation between victims and offenders, see our catalog of web sites. Jonathan Wayne Nobles: a 37-year-old convict who is on Texas' death row for two murders he committed 13 years ago. In 1986, Nobles, an ex-con with a history of drug abuse and mental illness, broke into a house in Austin, Texas, and stabbed to death two young women, Kelly Farquhar and Mitzi Kurland. Caught soon after, Nobles was convicted and sentenced to death. Paula Kurland, Mitzi's mother, who is still grieving over her daughter's untimely death. Paula believes that a face-to-face meeting with her daughter's killer might help her put the past behind her. She wants to go to death row and have a conversation with Nobles, telling him exactly how he's ruined her life. Says Kurland: "We've been sentenced to prison for 12 years and it's time for us to be free . . .It's going to help me close a chapter and hopefully get on with my life."

Thursday, February 11th, 1999

s12e22: A Time To Kill: Sterling Barber

CBS News 48 Hours introduces you to Sterling Barber, a young man accused of murder. Barber, who was 17 when the incident occurred, admits that he killed the man, Douglas Wyatt, but claims he stabbed him in self-defense after Wyatt tried to rape him. Unconvinced, a jury convicted him of murder and the judge sentenced him to life in jail, plus 40 years. Barber appealed his case. What will happen? And who is in the right? 48 Hours Correspondent Richard Schlesinger reports from Georgia.

Thursday, February 18th, 1999

s12e23: Never Forget II

CBS News 48 Hours takes a look at two long-unsolved murder cases that have stymied police and haunted relatives of the victims. Now a combination of hard work by investigators and amazing new technology is helping solve these cases. Will justice triumph, years after the original crimes? Among the singular people you'll meet on this week's show: Rick Nagle: a detective with the Cold Case Unit of the Massachusetts State Police. Nagle's job is to solve crimes that other cops have been unable to crack. The son of a police chief, Nagle is tenacious, some might even say obsessed. He spends hours going over every aspect of the crime, even visiting crime scenes that are decades old to get a sense of how the murderer was thinking. Talking about the victims whose cases he tries to close after so many years, Nagle says: "I look at those pictures [of the victims] a lot and I reflect on them. It reminds me that they're gone and there's no one to speak for them, and that's why I get emotional." Marion Mullin , who has been grieving since her 17-year-old daughter Jennifer was killed in 1993. Jennifer's killer was never found. Now, Rick Nagle thinks he may have found the culprit. Billy Jewitt , a 25-year-old man who was the last known person seen with Jennifer the night she was killed. Jewitt has long been a suspect, but police have never been able to find enough evidence to charge him. But Nagle's hard work, and new DNA technology that ties Jewitt to Jennifer, give the police enough to bring him to trial for murder. Nagle finds a witness who testifies that Billy Jewitt said he had killed Jennifer. Ruth Masters , a young schoolteacher who was brutally murdered 22 years ago in Plymouth, Mass. At the time, the Plymouth police chief was Dick Nagle - Rick's father. Even before he became a police officer, Rick was fascinated with the case, which has never been solved. He has been trying to piece it together for his entire career. Now, he finally may have a lead. He is able to link a convict named Eric Anderson, now in prison for assault, to the crime. With the new evidence, a grand jury decides to indict Anderson. Ruth Masters' husband Wayne and her daughter Pam, now 29, are happy: their ordeal may be a little closer to ending.

Monday, February 22nd, 1999

s12e24: Second Hand Man

Clint Hallam, a charismatic 49-year-old, lost his right hand in an accident 15 years ago. Since then, he dreamed of being able to play the piano with two hands once again. Last September in Lyons, France, Hallam became the first human to undergo a hand transplant. CBS News' 48 Hours examines what happens when cutting-edge medical technology gets mixed up with stubborn human nature.

Thursday, February 25th, 1999

s12e25: Obsessed

Imagine being so worried about germs that you feel compelled to wash your hands dozens of times a day, or so concerned about giving the correct change that you count the coins over and over before you give them to the cashier. That is the sort of thing that happens to those who suffer from obsessive-compulsive disorder (OCD), an illness that afflicts almost five million Americans. CBS News 48 Hours takes a look at this strange malady. You'll meet men and women who must battle their obsession every minute of every day. "Imagine yourself having some kind of feeling that comes over you," says one sufferer. "Just imagine the feeling's overwhelming, makes you panicked; you're just terrified." Among the unforgettable people you'll meet on this week's show: Howie Mandel: the comedian and talk show host who has been fighting a fear of germs all his life. As host of a daily talk show, he is forced to greet strangers all the time. This creates problems, especially when the guests have just been sick, as happened recently when actress Carmen Electra appeared on the show. (Howie decided to forego the usual host-guest kiss.) Howie deals with his obsession without psychological help. He has a special guest house in his backyard, to which he repairs when his wife or children are sick. But Howie says he is content: "I couldn't be happier. I'm probably the most happy neurotic person in the world." Jeremy Lyons, a 16-year-old tenth grader from Milwaukee who is so terrified of germs that he takes three-hour showers. In December, he enrolled at Rogers Memorial Hospital, which has a specialized program to treat OCD. His treatments include drugs as well as behavior therapy to "immunize" him to the situations he fears most. Slowly, Jeremy gets better. Mary Ellen Fridl, a 59-year-old widow and grandmother who has at least 125 obsessions. Among her many demons: contamination obsessions, washing compulsions, religious obsessions, and fear that she hasn't given the correct change. After enrolling in Rogers and undergoing drug treatment and five months of behavior therapy, she says she is improving. David, a 25-year-old with an especially crippling case of OCD. Because of his fears, David has stayed in a bathroom all the time, for the past four months. He is so afraid of contamination, he won't even open the door. A renowned expert on OCD, Dr. Michael Jenike, tries to help David, who has had OCD since he was 8 or 9 years old. Will David escape from the prison of hs own fears? Andrew Hasse, a nine-year-old from Minnesota who contracted OCD after coming down with strep throat. Although the connection is not fully understood, it seems that in some cases, the bug that causes strep can also trigger OCD. This is what happened to Andrew, who became convinced that his house had become contaminated with lead. But with behavior therapy and drugs, Andrew is able to keep his condition under control, and lead a normal life.

Thursday, March 4th, 1999

s12e26: Pain Killers

CBS News 48 Hours takes a look at pain. For millions of Americans, pain is an everyday fact of life, a force that must be dealt with every minute of every day. Whether the pain comes from a poorly understood neurological disease, a migraine, or a blown-out knee, it can be overwhelming. We'll introduce you to people who must deal with tremendous levels of constant physical pain. Then we'll show you some of the new scientific approaches that could help these people live normal lives again. Among the extraordinary people featured on the show: Picabo Street: the charismatic gold medal-winning skier, who badly injured both legs in a race last year. We follow her through her arduous rehabilitation, as she tries to recover her lost strength and mobility. Rebecca Olivares, a 32-year -old businesswoman who has been stricken with reflex sympathetic dystrophy (RSD), an enigmatic disease that sends pain shooting into her legs and leaves her barely able to walk. Both Rebecca and Picabo are being treated by the same doctor, and they strike up a friendship. Over their months of rehab, they become closer and closer. They take a vacation together to a spa in Arizona, and Rebecca decides that she will attempt to scale a 45-foot high rock-climbing wall. Before she'd come down with RSD, she'd been an avid rock climber, and she wants to conquer this obstacle. Amazingly, she does it, and in the process gives herself - and Picabo - a sense of the power of the human will. Robert Garcia, a 33-year-old man who also suffers from RSD. His case is much more severe, racking his entire body with awful pain, as well as tremors and seizures. Having tried all the available therapies, Robert is at the end of his rope. But an innovative doctor, California neurosurgeon Jacob Chodakiewitz, offers to try a new procedure, that will implant an electrode deep into Robert's brain, and a small generator into his chest. Known as deep brain stimulation, this approach can sometimes short circuit the pain messages, allowing the patient to live a normal life. Although the operation is dangerous - a millimeter mistake can mean death or paralysis - it is a success, and Robert can reurn to the land of the living once again. Donald Ober, a former body builder who hurt his back badly, and must now take huge doses of morphine and other pain killers just to get through the day. But for many like Donald, there is no relief, because state medical boards investigate, harass, and even take licenses away from the doctors who dispense these pain killing narcotics. Ober must drive 100 miles to see a doctor who will write him a prescription. And that doctor, anesthesiologist Arnold Feldman, is himself being watched very closely by the medical board in his state, Mississippi. Adam Buxman, a 14-year-old boy who lives in Hannibal, Missouri. He looks like a normal kid, but he suffers from paralyzing migraine headaches. He is just one of the 23 million Americans with the condition. The headaches have put a crimp in his life - he missed 2/3 of his seventh grade school year because of them. But now, with new medicine, Adam is able to lead a more or less normal life. Zamora The Torture King, otherwise known as Tim Cridland. Cridland has a phenomenal tolerance for pain. He has taught himself to slow down his body's reaction to pain, and so is able to pierce his arms with needles, walk barefoot on glass, and swallow swords. It is a real-life case of mind over matter.

Thursday, April 1st, 1999

s12e27: $trike it Rich

Almost everyone dreams of that big break, of making millions. Be your own boss! Own a yacht! Invent a groundbreaking device that will help the world and make you a lot of money. This week, CBS News 48 Hours takes a look at several people who have hit the big time, one way or another. Cybersex Sells:: Meet two online entrepreneurs who are making loads of money from the unbridled lust of Web surfers. A Designing Woman: Buxom beauty Shoshanna Lonstein first gained fame as Jerry Seinfeld's teenage girlfriend. Now she is making her mark, and a lot of money, as a clothing designer. Grandma's Goo: Sculptor and inventor Patricia Billings, 72, may have come up with a revolutionary building material that is impervious to fire. Tales From The Cryptographer: 17-year-old Sarah Flannery, who lives in a small Irish village, has a talent for math. She's so talented, in fact, that she's come up with a new cryptographic code that may change the way business is done on the Internet.

Thursday, April 8th, 1999

s12e28: Who Killed JonBenet?

For more than two years, a modest house on the outskirts of Boulder, Colorado has been one of the most infamous addresses in America. It is the house where six-year-old beauty queen JonBenet Ramsey was brutally killed on the day after Christmas 1996. But after almost 28 months, the murder remains a mystery as authorities filter through heaps of physical evidence. CBS News Correspondent Bernard Goldberg takes an inside look at the investigation for 48 Hours. --------------------------------------------------------------------------------

Thursday, April 15th, 1999

s12e29: Ultimate Risk

CBS News' 48 Hours investigates the often under-regulated world of human medical testing. According to many critics, research subjects can end up in worse condition than before they began. Drug Money: Correspondent Susan Spencer reports on Richard Borison and Bruce Diamond, two men who set up a fake drug testing operation and deceived patients, drug companies and the state of Georgia. Here To Help? Correspondent Erin Moriarty reports on the case of Shalmah Prince, a manic depressive woman who checked herself into a hospital for treatment. Instead of being treated for that condition, she ended up participating in a study of an experimental psychosis drug.

Saturday, April 24th, 1999

s12e30: After The Tears

The investigation of the Columbine High School shooting massacre continues; influences of music, weapons and self-respect programs.

Thursday, May 6th, 1999

s12e31: The Confession

Stephanie Crowe had a bright future. By all accounts, she was good student, had a lot of friends, and got along well with her parents and two siblings. at the age of twelve, she was already winning awards for her volunteer work. But in January of 1998, all that came to an end when she was brutally murdered, stabbed nine times while she slept in her bedroom. Stephanie's parents were beside themselves with grief. But it got worse. Days later, their 15-year-old son Michael and two of his friends were arrested for the crime. Police explained Michael and one of his friends had confessed and implicated the third. But then Michael and his friend recanted, saying they had been pressured into confessing by an overzealous police department. Did the three boys kill Stephanie Crowe? Or did the police overstep their bounds while rushing to make an arrest? 48 Hours takes an in-depth look at this tale of murder, family solidarity, and the limits of police interrogation techniques.

Thursday, May 13th, 1999

s12e32: Murder For Hire?

On Nov. 7, 1997, Sheila Bellush, a mother of six, was brutally murdered in her Sarasota, Fla., home. Police found a multitude of clues at the scene, including fingerprints. Within weeks, three men had been arrested. But the crime was not a robbery, and the three men had never met Bellush before. Why would they want to kill her? Was it a murder for hire? Her ex-husband, wealthy San Antonio businessman Allen Blackthorne, frequently golfed with one of the men arrested in the crime. Witnesses say he was very angry at his ex-wife. Weeks before the murder, he hired a private investigator to locate Bellush. While the three men languished in jail, Blackthorne, who says he is innocent, continued to play golf. CBS News 48 Hours examines a case of murder, guilt and the intricacies of the criminal justice system. A Brutal Murder: Why would anyone want to murder Sheila Bellush? She was a wonderful woman and a devoted mother, her family says. Peter Van Sant reports from Sarasota, Fla.

Thursday, May 27th, 1999

s12e33: Price of Perfection

Teen-agers undergoing plastic surgery, a bodybuilding routine that dominates one man's waking hours, a fear of gaining weight that leads to a girl's heart attack and blindness and an obsession with nose size that keeps another man from leading a normal life: In one form or another, all of these people are pursuing physical perfection. 48 Hours takes a look at some people who will do almost anything to achieve their vision of perfection. But have they gone too far? Has our society. Alicia Mitchell seems like a typical teen-ager. But she has struggled so much with eating disorders that she has been hospitalized more than 50 times. Is 16 too young to have cosmetic surgery? Not for some girls. Meet some teen-agers so unhappy with their looks that they are going under the knife. As a kid, Rob Ashton was chubby and shy. Now he's a bodybuilder who lets nothing get in the way of bigger pecs and better muscle definition. Is he sacrificing too much, even his health? Two men are so convinced that they are ugly they have shut out the world. They suffer from body dysmorphic disorder, or BDD. Can intensive treatment and a new drug regimen help them break out of a warped self-image? Find out.

Thursday, June 10th, 1999

s12e34: Class of 2000: Driven to Extremes

In the aftermath of the Littleton tragedy, many Americans began to ask how such young people could plan and commit such a horrible act. As part of its ongoing examination of the Class of 2000, CBS News 48 Hours takes a look at teens and violence. You'll meet all sorts of teenagers: heroes, violent felons, and some more or less normal kids who are just trying to find their way in a confusing and scary world.

Thursday, June 24th, 1999

s12e35: Desperate Measures

Imagine that you have an incurable disease and you are searching for a solution. Is there any path you wouldn't take, any remedy you wouldn't try, when you're desperate for a cure? CBS News 48 Hours takes a look at some unusual and alternative healing methods. Do these strategies work? Or are they fool's gold, sold to those who are most in need of real help? Miraculous Oil? When the religious pictures at her home in Worcester, Mass., started dripping oil, Linda Santos decided that it was a sign from God. Now her house is mobbed by pilgrims, many desperate for a cure. But is this a "miracle" or a hoax? Cancer Cure, Or Snake Oil? Some cancer patients think that 714-X is a wonder drug. They say it got rid of their disease when traditional methods couldn't. But the drug has never been tested, and is illegal in the United States. Does it work? Feel The Energy: Gene Egidio says that his touch can heal. He's created a big business out of it. But does it work? And how often? Healing Sounds: Can a soothing sound help cure cancer or relieve chronic pain? Some people, including some respected doctors, say yes. How does this novel treatment work?

Thursday, July 1st, 1999

s12e36: Kidnapped: A Year Later

A year after Cheryl Lamare's latest rescue attempt, 48 Hours Correspondent Susan Spencer finds out what happened to some of those involved. Still in Crete with his daughter Jamie, Stan Voulgarelis insists that he has never sexually abused her. During a visit, he urged Spencer to talk with Jamie alone to ask if she had been sexually abused. She insisted that she liked living with her father, and that he had never touched her inappropriately. Jamie has a message for her mother: "She shouldn't try to come back and get me because I'll go only when I want to go." But shortly after our program aired a year ago, a young woman named Lisa contacted 48 Hours. She said she was a stepdaughter from Stan's previous marriage, and she had a shocking claim.

Tuesday, July 6th, 1999

s12e37: Wild Things

It's a nonstop adrenaline rush. A trip to strange places that you've never even imagined. It's 48 Hours Adventures! The premiere, "Wild Things," introduces you to scuba divers who swim with sharks, runners who sprint from bulls, and a woman who takes care of baby elephants. Running With The Bulls: Correspondent Erin Moriarty takes viewers to Pamplona, where runners sprint just a few feet ahead of charging bulls. New York City bar owner Joe Distler understands the adrenaline rush well. He has been participating in the event for more than 30 years. Watch as Distler does it again. Adventurous Links: Want to find out how you can run with the bulls? Or how to help save orphaned elephants? The Web can tell you, and we've gathered the best sites here. Lightning Strikes: Correspondent Russ Mitchell explores the amazing power of lightning. You'll meet Gretel Erlich, who was hit by lightning on her cattle ranch in 1991. She almost died, and talks about how the experience changed her. Taking Care Of Baby: Correspondent Susan Spencer profiles a woman who finds new families for baby elephants orphaned by poachers and farmers in Africa. Dipping Into The Volcano: In Hawaii, Spencer meets volcano researcher Carl Thornber, who gets very close to what he studies. He once lived 200 yards from Kilauea, the best-studied volcano in the world. When it erupts, other residents flee, but Thornber gets in closer, to where the lava temperatures rise above 2,100 degrees Fahrenheit. Swimming With The Sharks: Correspondent Harold Dow reports on a group of divers who go swimming with sharks off the Bahamas. Known as a "shark rodeo," this spectacle is both beautiful and terrifying.

Thursday, July 8th, 1999

s12e38: Multiple Choice

What is it like to be an exact copy of another human being? 48 Hours examines this fascinating question, exploring the lives of twins as well as quadruplets. 48 Hours' "Multiple Choice" introduces you to some twins who for more than 40 years didn't even know each other. You'll also meet a woman who was determined to bear her quadruplets, even if it endangered her own life. And you'll learn the truth about Correspondent Erin Moriarty and her twin sister Sheela. Identical or fraternal twins? Find out. When Cathy Cimoch found out she was pregnant with quadruplets, she decided she'd try to have all four. But the difficulties prove tremendous. Will her babies survive? Many identical twins - even those raised separately - are remarkably alike, down to their hairstyles. But others are drastically different. What determines these outcomes? Is it genes, or environment? For more than 40 years, Erin Moriarty and her sister thought they were identical twins. But are they? Or was the doctor who delivered them mistaken?

Monday, July 12th, 1999

s12e39: Murder, Madness, Insanity

Should wrongdoers who are mentally ill be treated in the same way as are calculating, cold-blooded murderers? And what happens when a killer, judged insane, then claims to be cured and asks for freedom? CBS News 48 Hours has examined these cases: On July 17, 1988, Michael Hayes, then a 24-year-old moped repairman in Forsyth County, North Carolina, gunned down nine people at a crossroads, killing four. He was soon caught, and confessed, telling authorities that God had told him to kill demons. Found not guilty by reason of insanity, he was sent to the state mental hospital. Now he says he is no longer mentally ill and should be allowed to work unsupervised off hospital grounds. His longtime lawyer agrees. But the relatives of his former victims don't want him freed and the psychiatrist hired by the state thinks Hayes is still dangerous. What will happen? In 1975 Philadelphia lawyer Jay Centifanti shot his wife five times. He claimed insanity and never went to prison. Now a crusader for the mentally ill, he says he leads a normal life. Did the system work, or did he get off easily? What would possess a mother to kill her newborn child? Authorities say that some mothers fall victim to an altered state known as postpartum psychosis, in which mothers are not aware of what they are doing to their children. One of these mothers is Dawn March, who drowned her 22-week-old daughter Shawna. March was sent to a mental hospital. What happened to her?

Tuesday, July 13th, 1999

s12e40: Against All Odds

It is 29,028 feet of foreboding rock and ice: Mt. Everest. It has challenged and sometimes beaten even the bravest climbers. Among those who were willing to try: a 51-year-old professor who has only one foot. Last year, that climber, Tom Whittaker, tried to leave his footprint on Everest as the first disabled climber to make the ascent. 48 Hours Adventures takes you along as Whittaker takes his shot in "Against All Odds."

Tuesday, July 20th, 1999

s12e41: Animal Magnetism

Unusual relationships between man and beast; woman's quest to save the orangutan in Indonesia; lions as pets; glider pilot leads birds' migration; scientists study penguins in Antarctica.

Monday, August 2nd, 1999

s12e42: The Shame of Rush Springs

CBS News 48 Hours examines the case of two Oklahoma boys who shot and killed their brutally abusive father. Everyone in Rush Springs knew what was going on at the Dutton place. But no one stopped it. So the two boys took matters into their own hands. Is what they did murder or self-defense? 48 Hours delves into this moral quandary, and examines how a small town could allow the situation to get this far.

Tuesday, August 3rd, 1999

s12e43: Mission Impossible

Most of us have lives constrained by the possible. But a brave few reach for what others deem impossible. Some strive to recover from devastating injuries, to balance more people on a thin strand of wire, or to row across more miles than ever before. They put themselves in great danger, sometimes even risking too much. 48 Hours Adventures examines their drive in "Mission Impossible." Kenyans Run Over The Competition: Kenyan long-distance runners have been almost unbeatable. Bryant Gumbel travels to the heights of Kenya to discover what gives these racers their edge. A Fearless Love Of Flying: Patty Wagstaff is one of the best aerobatic flyers in the world. Where many people would be terrified, she finds her happiest moments. Around World In A Rowboat: For years, Mick Bird has dreamed of rowing around the world. Now he's actually doing it. It takes unimaginable willpower, plus 10,000 strokes a day. A Hard Act To Follow: Walther Guerrero lived to perform on the tightrope. Then, two years ago, he had a devastating accident. Harold Dow finds out how he has dealt with life on the ground. He finds a courageous man, unwilling to regret his decisions. A Two-Way Street To Recovery: Picabo Street is trying to recover from a serious skiing injury, her second. Then she meets Rebecca Olivares, struggling with an even scarier, more frustrating injury. See how each helps the other overcome her fears.

Thursday, August 5th, 1999

s12e44: Sixth Sense

Do ghosts exist? Can we communicate with the dead? Do humans live more than one lifetime? 48 Hours puts the paranormal world to the test. Is any of this stuff really real? Ghosts For Guests? Leland French is sure that his historic house, McRaven, is haunted. Find out what two parapsychologists, who investigate claims of hauntings, think about these ghosts. Tapping Into Past Lives: Dr. Brian Weiss is a Yale-trained psychiatrist who believes that hypnotism can help people remember their past lives. Correspondent Bernie Goldberg reports. Spiritual Switchboard: George Anderson used to be a telephone operator. Now he claims to communicate with the dead. What happens when 48 Hours puts him to the test? Psychic For Cops: Annette Martin says she has helped police solve many mysterious crimes. Among those who believe in her ability is retired Detective Rich Keaton. But what seems psychic to Martin seems like good questioning and good luck to a veteran debunker. Remote Viewing Up Close: Those who believe they have extrasensory perception powers claim to see events and places far out of immediate range. They are also called remote viewers. Onis put to the test by Correspondent Harold Dow.

Monday, August 9th, 1999

s12e45: Who Killed Allen Griffen?

CBS News 48 Hours examines the case of Allen Griffen, an 11-year-old Iowa boy who died from a treatable disease. Whose fault is his death? His parents? His doctors? Should his parents - put on trial for allowing his death to occur - be held responsible? As 48 Hours explores how a controllable medical problem could get so far out of control, you'll learn more about the following individuals: Allen Griffen, a fourth-grader in Johnston, Iowa. On May 22, 1989, he died of peritonitis, a treatable intestinal disease. He weighed about 45 pounds when he died. Terry and Jean Griffen, Allen's parents. The Griffins say they had no idea that their son was in danger of dying. They say they think about their son's death every day. But Iowa authorities, who said the signs of danger were obvious, charged the pair with willfully depriving their son of medical care. The couple faced 10 years in prison. Carla Fultz and Bill Price, the Griffens' lawyers. They argued that Allen's doctors didn't adequately communicate the danger to the boy or his parents. Dr. Thomas Bennett, who served as the Iowa state medical examiner. He said on the stand that Allen was a victim of "medical neglect." Allen Kaufman and Jeffrey Stahl, two of Allen's doctors. The Griffens' lawyers argued that these two are really at fault in Allen's death. Ultimately, the Griffens were found not guilty of neglect. They considered adopting another child, but never did. Following their acquittal, the Griffens sued Allen's doctors for malpractice. The case was settled out of court.

Thursday, August 12th, 1999

s12e46: Teacher's Pet

We expect that teachers, whose job is to nurture and guide children, will always have the best interests of their charges at heart. But sometimes teachers go astray: Sexual contact between teachers and students has increasingly become an issue. These relationships are disturbing, not least because they are sometimes complex. Tonight, in "Teacher's Pet," 48 Hours reports on several such cases, examining the difficult questions these cases raise about responsibility and coercion.

Monday, August 16th, 1999

s12e47: Deadly Deception

Many people think of con artists as charismatic rakes, criminals who don't really hurt anyone. The reality is usually very different. Whether financially, emotionally or physically, con artists can cause their victims enormous pain. CBS News 48 Hours takes a look at two unusual and charming con artists, both of whom ended up hurting their victims - in one case, mortally. Raymond Stone claimed that he was just a con man, that he would never resort to violence. But police and prosecutors said he was a murderer. Retha Sue Whitfield was a former professional gospel musician. She painted herself as a deeply religious woman. That didn't stop her from defrauding a widow out of hundreds of thousands of dollars

Thursday, August 19th, 1999

s12e48: Something Wild: Animal Intelligence

We have forever been fascinated with wild animals. 48 Hours examines this powerful allure, reporting on several animals whose skills and abilities will surprise you. Hollywood Grins And Bears It: Tank the Bear may look mean, but it's just an act - a good act. Performing in Hollywood films, he earns $5,000 a day. Correspondent Harold Dow profiles an unusual star. Swimming With Trouble: Dolphins have a reputation as gentle, friendly creatures. But new research indicates that they may also be stone-cold killers. Troy Roberts reports. AIBO, The Digital Wonder Dog: Peter Van Sant takes a cutting-edge robot dog on a walk in New York's Central Park. How does AIBO stack up against his flesh-and-blood relatives? Secret Language Of Elephants: Susan Spencer interviews a biologist who is trying to decode elephant communication that's barely audible to human ears. Dealing With Dog Anxiety: What do modern pet owners do with a disturbed Dalmation or a jumpy German shepherd? These days, they're calling in the pet psychologist. Richard Schlesinger reports. Learning Is For The Birds: When it comes to intelligence, birds get a bad rap. As Bill Lagattuta discovers, they'r actually very bright. "Birdbrain" takes on a whole new meaning.

Monday, August 30th, 1999

s12e49: Missing

It's every parent's nightmare: a missing child. With every passing hour, the tendency to think the worst grows. CBS News' 48 Hours reports on how parents and authorities responded in three cases. Traci Rene Conrad: On Feb. 25, 1996, Traci, an 11-year-old girl who lived in California's Central Valley, disappeared. Authorities and local people spent the next 25 days searching frantically for the little girl, often slogging their way through pouring rain. Finally, Rene's body was found in a kiln, just a few blocks from the Conrads' house. The kiln belonged to the Galik family, and police soon arrested a former truck driver named Kevin Galik, then 37. When she disappeared, Rene had been on her way to visit Galik's children. She was found wrapped in a sheet matching those inside the Galik home, and a man's T-shirt was wrapped around her head. The shirt was Kevin Galik's size. Galik claimed innocence, but at his trial, prosecutors produced several witnesses who undercut his alibi. He was convicted of murder and sentenced to life in prison without the possibility of parole. Rene's parents, Chris and Terri, have since become vocal advocates for better, quicker police response to child-related crimes. Baby Kerri: In July 1992, Kerri Mammini, who was then 2 days old, was snatched from the Alta Bates Medical Center in San Francisco. Three months later, after a frenzied nationwide search, Kerri was found in the possession of Karen Lea Hughes, a 40-year-old woman. Hughes, who said she had kidnapped the baby to ease her distress about a miscarriage, was sentenced to eight years in prison. Kerri now lives with her mother, Jessica Mammini, in the San Francisco area. Robert Kloack: In 1987, Robert Kloack's mother lost a custody battle for her son. In response, she went underground, taking her 3-year-old son to Florida. She taught him at home and seldom let him go outside. When he was found after five years and returned to his father Tom in Idaho Falls, Idaho, Robert was pale and fearful. He had limited social skills. With the help of his father and his stepmother Candace, the boy, who is now 15 leads a happy life.

Tuesday, August 31st, 1999

s12e50: On the Edge of Your Seat

What is the thrill of risking danger? Is it the momentary adrenaline rush or the sense of having cheated death? Whatever it is, the pursuit of extreme excitement appears to have caught on in a major way. From jumping out of airplanes to climbing mountains, Americans are putting themselves in harm's way - all in the pursuit of fun. In "On The Edge Of Your Seat," 48 Hours Adventures looks at people who take great risks - sometimes with awful consequences. The Sky's Her Limit: When a plane full of skydivers crashed, Carol O'Connell was the only survivor. Follow along as she decides to confront her greatest fear, returning to the skies to jump once more. Life As A Loose Cannon: 48 Hours Anchor Dan Rather reports on Sean Thomas, a real-life human cannonball, and the master who taught him his art. Surviving An Avalanche: Christian George got more thrills than he expected when he was trapped in an avalanche while snowmobiling. Find out how he tunneled his way through miles of snow, back to safety. A Life Full Of Crazy Stunts: For Cindy Folkerson, leaping off cliffs and dodging fireballs are just part of a normal day. And she takes her work home with her, too: A top Hollywood stuntwoman, Folkerson is married to stunt coordinator Jeff Ramsey. Susan Spencer reports.

Thursday, September 2nd, 1999

s12e51: Courage

What is courage? Many people see it as a dramatic attribute, the ability to suddenly rise above fear. But courage can also be something quieter and more lasting. Thursday CBS News' 48 Hours profiles three people whose courage consists in their dogged, decades-long fight to overcome obstacles. The three face different difficulties, but what they share in common is their commitment to triumph no matter what the odds.

Tuesday, September 14th, 1999

s12e52: Race to Freedom

As a kid growing up in a tough California town in the 1920s and 1930s, Louis Zamperini was a troublemaker. He hopped freight trains, skipped school and fled from the police more than once. But then he discovered that he was a world-class runner. In 1936, he ran in the Berlin Olympics. Then his life took an incredible turn. In "Race To Freedom," 48 Hours Adventures tells the story of Zamperini and of his dogged will to survive all kinds of mental and physical obstacles. Bob Simon reports, from all over the world.

Thursday, September 16th, 1999

s12e53: Nature's Fury

As Hurricane Floyd makes its way up the East Coast, 48 Hours reports on the havoc that this and other such storms can cause: "Nature's Fury." Rescue On The High Seas: Correspondent Susan Spencer tells the story of a hazardous Coast Guard rescue operation that took place five years ago during Hurricane Gordon. Blowing In The Wind: To get a sense of the power a hurricane can pack, CBS News Correspondent Jose Diaz-Balart went into a wind tunnel for 48 Hours this week. What do 115 mph winds really feel like? Chasing Floyd: While everyone else in Floyd's path headed for safe ground, meteorologist Josh Wurman went into the danger zone -- all in the name of science. CBS News Corresondent Sharyl Attkisson reports.
Season 13
Thursday, September 23rd, 1999

s13e1: Mr. Wonderful

By all accounts, Matt Mathews can be a charming, intelligent man. He could be a good listener and a good parent. He was also a master con man. Over the years, he conned many women, stealing their hearts and then their money. 48 Hours tells the story of "Mr. Wonderful," a man who, to many women, seemed as if he could do no wrong. Correspondent Susan Spencer investigates the tangled web of lies that Mathews relied upon to create his persona. Was he a former pro football player or a doctor? A race car driver? Or a wealthy heir? Even as he was being put on trial, Mathews continued to defraud other women. Spencer talks to one of those women to find out how she why she allowed herself to be deceived, and also looks into Mathews' past to see if she can discover what led him to such a life. With the help of dogged detective work, Mathews is arrested once again. Find out what happened when he went on trial last year.

Thursday, September 30th, 1999

s13e2: Torn By Hate

Just seven weeks ago, Los Angeles paramedics Todd Carb and Paul Medina found pandemonium after reports of gunshots at the North Valley Jewish Community Center, at a summer camp for preschoolers. Police identified the gunman as 37-year-old Buford Furrow, a white supremacist armed with a 9-millimeter semiautomatic and a hatred for Jews. In less than a minute, he opened fire on five children and then proceeded to kill a postal worker. 48 Hours Correspondent Susan Spencer takes the first television look inside the community center since the shooting took place. --------------------------------------------------------------------------------

Thursday, October 7th, 1999

s13e3: Why Did Josh Kill?

Last November, 8-year-old Maddie Clifton vanished from her Jacksonville, Fla., home. After a frantic citywide search, she was discovered hidden in the waterbed of a 14-year-old boy who lived across the street. Josh Phillips was put on trial, convicted of first-degree murder, and sentenced to life in prison without the possibility of parole. But the question remains: Why did he do it? 48 Hours finds out. For seven days, parents Steve and Sheila Clifton held out hope, and with the help of dozens of volunteers searched desperately for their daughter. Correspondent Peter Van Sant reports on how Josh was viewed by his family, friends and teachers. Was there any hint that he could end up murdering his playmate?

Thursday, October 14th, 1999

s13e4: Fatal Attraction

Thomas Capano had it all. A wealthy, charming lawyer, Capano, 50, moved in the highest circles of Delaware politics and had been encouraged by some to run for state attorney general. But in 1996, Capano's carefully constructed life came crashing down, when he became the suspect in the disappearance of Anne Marie Fahey, the 30-year-old scheduling secretary to the governor of Delaware. How did such a seemingly perfect man end up in this position? With help from crime writer Ann Rule, who has written a book about the case, 48 Hours finds out. To most people around Wilmington, Del., Capano was a role model. But behind the mask, another person lurked. Correspondent Erin Moriarty investigates how the man who had it all ended up being sentenced to die by lethal injection. For three years, Capano tried to elude justice. But with a combination of hard work and extraordinary luck, prosecutors convicted him. Moriarty reports.

Tuesday, October 26th, 1999

s13e5: Gambling With Your Life

Gambling is one of this country's most popular activities. In 1996, Americans made $586 billion in legal bets. One expert estimates that 4 million people in this country are addicted to gambling. 48 Hours takes a look at this pastime, profiling a recovering gambling addict, a woman whose obsession with scratch-off games has left her deeply in debt, and a cabby who trades online while he drives. Melanie Morgan was a successful radio and TV journalist. Then she started playing poker, in legal games in Seattle. Soon she let everything else go, including her career, her marriage, and even her newborn baby. Correspondent Troy Roberts reports on her long struggle to regain control. A recent study found that 70 percent of day traders lose money. But Kenny Glick is convinced that he can buck those odds. Correspondent Susan Spencer reports on an activity that many critics say is just another form of gambling. Scratch-off lottery tickets are enormously popular in Massachusetts; by one estimate the state makes $800 million from this game. But this form of gambling has its price. Among those in its thrall are Terri Candido of Boston, who is more than $50,000 in debt. Correspondent Harold Dow reports. While he is ferrying fares around New York, cabbie Carlos Rubino, who has a laptop computer in his taxi, trades online and even offers tips. Dow reports from Manhattan's hectic streets.

Thursday, October 28th, 1999

s13e6: Deadly Secret

Can a team of dogged detectives solve a 6-year-old disappearance when all of the trails seem to have gone cold? 48 Hours Correspondent Harold Dow reports. In 1994, Russ Smith and his wife Khristine had seemed like the perfect couple. They had been married for eight years and lived a comfortable life in Kalamazoo, Mich., with their 7-year-old daughter Candace. Next-door neighbor Debbie Orosz says that Khristine was a wonderful mother, deeply involved in her daughter's life. A former policeman, Smith, 32 at the time, worked as the service manager of the local Sears automotive department. But in September of that year, Khristine disappeared.

Monday, November 1st, 1999

s13e7: Impossible Mission

On April 3, 1989, 22-year-old Chip Flynn was shot to death in a Central Florida orange grove. Soon after, police arrested Crosley Green, a black man recently released from prison on drug charges. On Sept. 5, 1990, all all-white jury convicted Green, then 32, of first-degree murder. He was sentenced to death. Ever since, he has been on death row. Last year five prominent private detectives got together to try to exonerate Green. They believe he is innocent. 48 Hours Correspondent Erin Moriarty followed them as they revisited crime scenes, reinterviewed witnesses and reinterpreted evidence, in an effort to save Green's life.

Thursday, November 4th, 1999

s13e8: A Mother Accused

For years, Jennifer Bush had been in and out of hospitals. By the time she was 8, she had been hospitalized more than 200 times, and had undergone more than 40 surgeries. Doctors had removed her gallbladder, her appendix and part of her intestines. She was often nourished through feeding tubes. What was causing Jennifer's illness? Florida prosecutors say her mother, Kathy Bush. 48 Hours Correspondent Harold Dow reports.

Thursday, November 11th, 1999

s13e9: The Imposter

Over his life, 42-year-old David Pecard has had many careers. Among other things, he has been a lawyer, a police officer, an emergency room technician and a soldier. He has also been many people: Wayne Simms, Kenny Tyler, Thomas Michael Lamar, Brandon Lee Bailey, David Auni, Michael Simms, Robert Simms and Paul Robert Ritter, among others. Who is Pecard? No one, not even him, is quite sure. But whatever else he may be, he is also a prolific con man, who over the last 25 years has talked his way with remarkable skill into police departments and onto top secret military posts. He conducted federal investigations with the FBI, put criminals behind bars and married six women. 48 Hours Correspondent Peter Van Sant reports on this extremely unusual case.

Thursday, November 18th, 1999

s13e10: A House Divided

Tom Green is a polygamist. "Men are designed by nature to love more than one woman," he says. But he has a problem. In Utah, where he lives, polygamy is a felony, and Green faces up to 25 years in jail. 48 Hours Correspondent Troy Roberts reports on this complex case.

Thursday, December 9th, 1999

s13e11: Miracles

To most people, a miracle is an event that appears unexplainable by the laws of nature or science, and therefore is supernatural or an act of God. A recent poll found that 61 percent of Americans believe in miracles. Do they exist? And to what extent? Should we believe? 48 Hours takes a close look at miracles of all shapes and sizes. Correspondent Bill Lagattuta travels to Rome to find out how the Vatican chooses a saint. Officials are in the process of deciding on the status of Katherine Drexel, a Philadelphia heiress who gave up her wealth to become a nun, and who, many believe, had healing powers. Correspondent Harold Dow reports on one desperate family who traveled to Lourdes in search of a miraculous cure to an incurable disease. Tanya Fisher had never met her birth mother. After searching for years, she finally found her, and discovered that they had actually been neighbors. Correspondent Susan Spencer reports from North Carolina.

Thursday, December 16th, 1999

s13e12: Class of 2000: Too Much Too Soon

Being a teen-ager can be difficult. Teetering between childhood and adulthood, teens are often saddled with myriad responsibilities and can feel pulled in a thousand different directions. To find out what being a teen in contemporary America is really like, 48 Hours spent the last year reporting on extraordinary members of the Class of 2000. 48 Hours introduces several teens dealing with daunting obstacles - challenges that would be difficult for anyone, of any age. Find out how they muster the requisite courage and drive, and what they are able to accomplish. Correspondent Peter Van Sant reports on Cayla Sutton and Brandy Jones, two North Carolina teen-agers who confront a devastating flood their senior year of high school. Fort Worth, Texas, high school senior Jacque Steinmetz thought that her church was just about the safest place she could be. She was wrong. Correspondent Sharyl Attkisson reports how Jacque copes with the emotional aftermath of a deadly shooting. Correspondent Bill Lagattuta reports on 17-year-old Californian Mae Lin Schultz, who has spent the past two years rebuilding her life after a mudslide destroyed her family's house. Correspondent Harold Dow spends time with Jennifer Bell, a Maryland teen who earlier this year suffered a stroke. After coming out of a coma, she is determined to return to school and graduate on time with her high school class. Five years ago, Rachel Hubnik of Plano, Texas, began experimenting with drugs, eventually moving to heroin. Now 16, Rachel is struggling to stay off drugs and rebuild her life. Troy Roberts reports.

Thursday, December 30th, 1999

s13e13: The Future of Everything

What will life in the next century be like? Are we on the brink of a technological and social revolution? And who will decide the knotty moral questions that science brings to the fore? With the new century just a few days old, 48 Hours takes a probing look at the future of medicine, technology and lifestyles. Correspondent Peter Van Sant reports on the latest in haute couture: clothing that lets people compute while they strut - or just go about their daily lives. Correspondent Bill Geist profiles an innovative filmmaker, part of a new breed creating movies with the latest in digital technology - and cutting costs in the process. At age 82, Mary Bowermaster is a world-class athlete, in better shape than many people a third her age. Correspondent Mike Wallace spends some time with her, to find out how she does it. Correspondent Richard Schlesinger reports on the latest research on how the brain works, and how it can be improved. One day, we may be able to artificially augment our intelligence with microscopic computers implanted in our brains. Afflicted with a deadly disease, 12-year-old Amy Frohnmayer is hoping that a cutting-edge treatment known as gene therapy will save her life. Correspondent Jerry Bowen examines the controversy behind risky gene therapy. Three years ago, with the help of a new procedure, Judy Bershak had her first child. She was almost 50 and past menopause. As researchers learn more about human genetics and reproduction, cases like hers are becoming more and more common.

Thursday, January 6th, 2000

s13e14: Family Feuds

Every family has its problems and its petty disputes. But some families get more creative about their arguments. They sue each other, threaten each other, even raise the rent on each other. 48 Hours takes a probing look at families who just don't get along. These people just might make your family look like the Waltons. Correspondent Susan Spencer reports on the Tinney family, which is fighting over a million dollar family home. What happens when an elderly wealthy mother likes her plumber so much that she adopts him? When the landlord is also your sister, raising the rent can create some knotty problems. Correspondent Harold Dow visits Lockhart, Texas, where two siblings got into a serious beef over the family's famous barbecue restaurant. Comedian Louie Anderson hosts the long-running game show Family Feud. As Correspondent Bernie Goldberg discovers, Anderson has his own, er, unusual, family to deal with. The Kirk brothers live in Unity, Maine. But their own relationship doesn't quite live up to the town's name. Correspondent Peter Van Sant spends time with the two loggers, who were involved in a bitter fight over a piece of equipment known as a skidder.

Thursday, January 13th, 2000

s13e15: A Family's Shame

What happens when a vicious criminal turns out to be your child or sibling? 48 Hours takes a probing look at family members coping with the ordeal of having a killer in the family. Correspondent Bill Lagattuta reports on the Robisons, who are fighting to save their son from execution. But the killer himself, Larry Robison, says that he is ready to die. As the appeals drag on, the Robison family becomes divided over whether to keep fighting to save Larry Robison's life. Correspondent Susan Spencer reports on policewoman Molly McIntyre's sense of duty in a murder case where her son is a suspect. After her son is charged with murder, Molly McIntyre plays a forceful role in the trial. Will she succeed?

Thursday, January 20th, 2000

s13e16: Weighing The Risks

Obesity is the second-leading cause of preventable deaths in this country, according to a recent report in the New England Journal of Medicine. The government now says that 34 percent of Americans are clinically obese - at least a third of their weight is fat. Being overweight is a nationwide problem and a national obsession. Every year millions of Americans go on diets. Some of them lose weight permanently; most, however, do not. 48 Hours takes a probing look at this issue, focusing on several people trying to slim down, and on some new dieting strategies - including a controversial surgery that literally shrinks the stomach.

Monday, January 31st, 2000

s13e17: Justice For Sheila? aka Murder For Hire? - Revisited

Updates add information about the murder investigation of Sheila Bellush, killed in front of her babies. Also known as "Murder For Hire?"

Thursday, February 3rd, 2000

s13e18: Who Killed Robert Adair? aka Murder in L.A.

In 1996, Michael and Mindy Shapiro went through a bitter, acrimonious divorce, involving infidelity, jealousy and revenge. But the Shapiros' divorce went beyond normal nastiness: It included accusations of murder, reports 48 Hours Correspondent Bill Lagattuta. In 1995, Dr. Shapiro began having an affair with one of his patients, Jean Adair, a married woman. Soon after, his wife discovered the affair. The next year, someone brutally murdered Adair's husband, Robert. Someone smashed Robert Adair's head in with a baseball bat. Was it his wife, Jean? Or did Mindy Shapiro have something to do with the crime? After two years, police charged Jean Adair with murdering her husband. But prosecutors will have a hard time proving their case; Mindy Shapiro gives the defense a powerful weapon. After three weeks, both sides rest. The jury deliberates. Will they find Jean Adair guilty?

Thursday, February 10th, 2000

s13e19: The Perfect Child

Crystal and Jesse wanted a family. So they decided to adopt. They went all the way to Russia and adopted two children. But their dream took a strange, difficult turn. They say one of the children, a nine-year-old girl, turned out to have deep emotional problems. Could they cope with their new dilemma? 48 Hours Correspondent Troy Roberts reports on this sad, complicated story.

Monday, February 14th, 2000

s13e20: Matchmaker

There are more than 70 million single adults in America today. That seems like a lot to choose from, but finding a soulmate is not easy. Americans are working harder these days, and that leaves little time for dating. But the search for true love goes on. Millions are using new methods of matchmaking - everything from online dating services to international singles tours. 48 Hours takes a look at a few of these new-fangled ways of making a connection. Love At First Byte: A singer who lives in San Francisco, Christine LeDoux signed up for Match.com, an online dating service. After going on 15 online dates, will her sixteenth be the charm? As 48 Hours tagged along, she went out with British computer consultant Andy Wright. Find out if the sparks flew. A successful real estate saleswoman in Bentonville, Arkansas, Della Ivy Lavan, also signed up with Match.com. She met a North Carolina man named Scott Bradburg. They seemed to have a lot in common, and Lavan decided to fly to North Carolina to meet him. Will they - and their children - get along? Will Bradburg pass the "car door test?" Hot Pursuit: Looking for love, some single men signed up for a matchmaking tour in Moscow. Dan McGovern, Ed Lee and 28 other American bachelors each paid $3,000 to meet a group of almost 200 Russian women. "You're going to have a few girls that are looking to get a ride to the United States," said Preston Stuckle, president of the company running the tour. "But 90 percent of these girls are just looking for a good man." McGovern ended up meeting a Ukrainian named Julia, while Lee met a woman named Natasha. Did either of them find true love? Find out. Dangerous Liaison? In 1996, Texas oilman Maple Hughes went to Odessa, Ukraine, to find his perfect match. There, Hughes, 63, met Roxana Yani, 40 years his junior. A few months later, the pair married in Las Vegas. Under confusing circumstances, Yani returned to Ukraine. When she didn't return after five months, a desperate Hughes went to Ukraine; on his return, he made plans to move there permanently. He moved to Odessa - and three months later died of a skull fracture, under suspicious circumstances. Hughes' daughter, Celeste Linton, traveled to Odessa to investigate. Find out what happened.

Thursday, February 17th, 2000

s13e21: Daddy's Little Girl

On Sept. 27, 1995, Mindy Berenyi, then 16, broke into her father's bedroom and took his shotgun. When her father came home, she shot and killed him. Her decision to pull the trigger has bitterly divided her family, pitting grandchildren against grandparents, as well as brothers against sisters. 48 Hours Correspondent Susan Spencer reports on a killing that split a family. One side thinks that Mindy Berenyi is a calculating murderer; the other believes that she was driven to kill by her abusive father. Mindy says that her father Andy abused her, physically and emotionally. Andy's wife, Mindy's stepmom, says that he was strict but that he never crossed the line. Spencer reports on both sides. Mindy's defense rests on a theory called "battered child syndrome." She claims that her father's abuse had left her in such terror that one look from him sent her over the edge.

Thursday, February 24th, 2000

s13e22: Panic

About 20 million Americans suffer from some type of anxiety disorder. Many must deal every day with the fear that at any moment they could be overwhelmed by panic, one of type of anxiety disorder. The symptoms can be overwhelming. "My legs get shaky," says Theresa Murphy, explaining her panic attacks. "I can't control my own body. Everything gets blurry. But when it actually blacks out, and you can't see anything, that's probably the scariest thing." Episodes can last for a few minutes or days, she says. 48 Hours explores anxiety disorders and spends time with several people, including Donny Osmond, who are trying to overcome them. Correspondent Peter Van Sant reports on two people trying out a new treatment for panic disorder. Can one week of intense therapy erase years of anxiety? Find out. Although he has performed before large audiences for most of his life, Donny Osmond didn't know until recently that he had a severe anxiety disorder. Harold Dow finds out how Osmond faced his problem. Richard Schlesinger reports on a new method of confronting anxiety: using dogs as stress-busters.

Thursday, March 2nd, 2000

s13e23: Invisible Killers

It was supposed to be the house of their dreams. Now their million-dollar house is worthless. They were forced out when an invisible poison moved in. The whole family got sick - including their young son. 48 Hours tells their story, and shows how bacteria and viruses can infiltrate our lives. Correspondent Erin Moriarty reports on a family whose dream house was transformed into a nightmare by a poisonous mold. The mold spread throughout the house and forced them to leave. Did it cause brain damage? It was a simple visit to the county fair that ended tragically. Peter Van Sant reports on how a small drink of contaminated water scarred a family forever. Last year, Cody Unser, an energetic, athletic 12-year-old, was paralyzed by a puzzling virus. Troy Roberts reports on how Cody, the daughter of auto racing legend Al Unser Jr., is coping with her condition. Peter Van Sant takes a "germ tour" of Tucson, Ariz., with microbiologist Charles Gerba. How contaminated are most everyday places? Find out. Bill Lagattuta reports on Strep B, a bug that can kill newborn infants. See what happened to two families whose children had the disease.

Thursday, March 9th, 2000

s13e24: Never Forget III

Four family members in a rural community were brutally killed in the middle of the night. A teen-age waitress was found beaten to death. A young immigrant girl disappeared without a trace. 48 Hours examined three long-unsolved murder cases that stymied police and haunted families. 48 Hours initially started reporting on one of these cases in 1996. Find out how hard work and new technology can play a role. Here's an update. In December 1978, four members of the Huling family were shot and killed in their rural home. One young boy, Bill Huling, survived. No one was arrested. Correspondent Erin Moriarty reports on the investigators trying to crack the case years later. With the help of a 48 Hours broadcast, new witnesses emerged. Investigators focused on a convicted murderer and rapist named Joe Ture, and took a second look at a mysterious toy car. Police explored a connection between the Huling case and the murder of a young waitress. Reyna Marroquin left El Salvador in 1966, eager for a new start to New York. Then she disappeared. Her family never knew what happened. Susan Spencer tells the story. When Marroquin's body was found last year hidden in an industrial drum, detectives went to work. Could they unravel a 30-year-old mystery?

Thursday, March 30th, 2000

s13e25: Cyberstalker

More than 15 million children currently go online - more than 10 million of then in America. Are they safe? For that matter, are adults safe when they go online? Maybe not. 48 Hours takes a look at cyberstalking and other online dangers. Tracking Cyber-Predators: Correspondent Peter Van Sant reports on Operation Blue Ridge Thunder, a team of investigators in rural Virginia trying to crack down on pedophiles who comb the Web to find victims. Catching A 'Traveler': Van Sant continues his report: After months of work, Operation Blue Ridge Thunder moves to arrest one alleged pedophile. Will it succeed? Love's Tangled Web: Bill Lagattuta explores a new way to check on people you meet online. One woman relied on the service, with some unexpected results. An Online Tragedy: Susan Spencer reports on one man who took his obsession into cyberspace, with deadly results.

Wednesday, April 12th, 2000

s13e26: Breaking Point

Every year about 1,000 homicides are committed by people who are mentally ill and not in treatment. Many of these cases have made national headlines; in one case two years ago, a schizophrenic man killed a young woman by pushing her in front of a New York City subway. Often, the families of those with psychiatric problems must decide whether to have their children forcibly hospitalized. 48 Hours looks at this dilemma, focusing on several particularly difficult cases.

Thursday, April 13th, 2000

s13e27: Who Killed These Girls?

On Dec. 6, 1991, just before midnight, an Austin, Texas, police officer reported a fire at a yogurt shop on the north side of town. Inside authorities found the burned bodies of four teen-age girls: Eliza Thomas and Jennifer Harbison, both 17, who were store employees; Sarah Harbison, Jennifer's younger sister, 15; and Amy Ayers, 13, who had stopped by to visit at closing time. The girls had been shot. The case consumed the Austin community. Since then, police have searched for the killers and hit numerous dead ends along the way. Over the years, there were dozens of suspects. Correspondent Erin Moriarty reports on this long, difficult case.

Thursday, April 20th, 2000

s13e28: Bad Girls

What would drive well-educated girls from a well-off suburb to become armed robbers? 48 Hours examines the case of four Texas teen-agers charged with armed robbery after allegedly pulling a string of stickups last year. Drugs and Money: Around Houston, Kingwood has a reputation of being an oasis from urban problems. But growing up there did not keep four teen-age girls out of serious trouble. Bernard Goldberg reports on this unusual case. Teen-agers On Trial: After two of the girls pleaded guilty, they had to persuade a jury that they deserve mercy. But the prosecutor wanted them to serve prison time. Another girl pleaded innocent, determined to avoid prison altogether. Find out what the jury decided.

Thursday, April 27th, 2000

s13e29: Accused

In 1996, Sheila Bryan was just another small-town mother, living with her husband in Omega, Ga., happily raising their two daughters Kari and Karla. "I'm a mom, and proud to be a mom," she says. But everything changed on Aug. 18, 1996. Susan Spencer reports on a family struggling with an enormous burden.

Thursday, May 4th, 2000

s13e30: Judging Dr. Morgan

By his own estimate, Dr. Robert Morgan has delivered more than 6,000 babies over his 25-year career as an Indianapolis obstetrician. Many of his patients love him. But some patients say that he is not only rude and unresponsive, but negligent and incompetent. Susan Spencer reports on the bitter fight over Morgan's reputation.

Thursday, May 11th, 2000

s13e31: Never Forget IV

The two cases were eerily similar. In 1963, in a quiet Ohio town, 15-year-old Patti Rebholz was bludgeoned to death. Police questioned her boyfriend, Michael Wehrung, but for years no one was charged. In 1975, in an exclusive Connecticut suburb, 15-year-old Martha Moxley was beaten to death with a golf club. Police had several suspects, among them 15-year-old Michael Skakel. In this case as well, no was charged for years. Now, police have reopened both cases. But is it too late for justice to be done? 48 Hours investigates. Who Killed Patty Rebholz? Murders didn't happen in Greenhills. But one night in 1963, 15-year-old Patty Rebholz was brutally killed. Police suspected that Michael Wehrung had something to do with her death, but an unusual judicial decision kept him free. Harold Dow reports. A Trial: Years later, prosecutors make an arrest. What happens next? Who Killed Martha Moxley? On the night before Halloween in 1975, someone attacked Martha Moxley with a golf club. The club came from a set owned by her neighbors, the Skakels. No one was ever arrested. But in 1998, police reopened the case. Find out what happened.

Monday, May 15th, 2000

s13e32: Impossible Mission II

In the summer of 1984, Dyke Rhoads, 27, met 24-year-old Karen Spesard. The couple fell in love and were married on March 22, 1986. But less than three months later, on July 6, in their hometown of Paris, Ill., the couple were murdered in their house and stabbed more than 25 times each. After the crime, the killer or killers set a fire to destroy the evidence. The next year, two men, Randy Steidl and Herb Whitlock, were arrested. Whitlock, then 41, was a part-time construction worker and small-time drug dealer. Stiedl, then 35, also worked construction jobs and had several convictions for assault. The motive for the murders, according to prosecutors: a drug deal gone bad. After the trial in 1987, Whitlock was sentenced to life in prison; Steidl was sentenced to death. But are they really the murderers? 48 Hours reports on a case that may not yet be closed. Over the years, Steidl and Whitlock have continued to claim that they were innocent. They weren't the only ones who thought that justice had gone astray. In 1999, David Protess, a Northwestern University journalism professor, and four of his students began to reinvestigate the crime trying to find out who killed the couple.

Thursday, May 18th, 2000

s13e33: Citizen Jane

Jane Alexander didn't expect to spend her golden years as an amateur detective, heading a group that helps families of murder victims solve cases. "I figured I'd just enjoy my grandchildren, of which I have 12," says Alexander, who is 77. But 17 years ago, her life took a totally unexpected turn. Bill Lagattuta reports on this unusual case.

Monday, May 22nd, 2000

s13e34: It's Only Sex

More than ever before, sex seems to pervade American society. From the explosion of pornography on the Internet to Bob Dole's ads for Viagra, sexuality has come to the forefront. However it started, there seems to be a new sexual revolution. 48 Hours takes a look at the role of sex in American society. Not Tonight, Dear: Correspondent Erin Moriarty reports on new scientific discoveries that are helping women who suffer from low libido. Too Much Sex? Some critics say that America gone too far with its sex obsession. Correspondent Bill Lagattuta talks to two experts, Hugh Hefner and Dr. Laura Schlessinger. Each has very different views.

Thursday, June 1st, 2000

s13e35: That's My Child

The bond between parent and child is among the strongest human bonds. But what happens when several people say that they deserve to be parents of a single child? Who should decide and under what criteria? 48 Hours takes a look at several parents fighting desperately for custody of children that they believe are theirs. Will they succeed? Saving Grace: Correspondent Bernie Goldberg reports on the story of baby Grace, who is at the center of a modern custody battle. Does providing biological material give a father the right to be a parent? Millionaire Texas car dealer Don McGill says it does. His ex-wife vehemently disagrees. Find out what happens. Amanda's Story: After giving birth to a son, 19-year-old Amanda Kolle began suffering from postpartum depression. She gave her baby to a friend while she recovered. A few months later, when she went back for her son, she found that he had been given to another couple, who want to keep the baby. Correspondent Erin Moriarty reports on this tangled story. Who's To Judge? After case workers decided that Leanore Weigner had allowed her children to be mistreated, case workers in Pennsylvania took them away from her. But critics argue she was a good parent. Will she regain custody of her kids? Correspondent Erin Moriarty reports.

Thursday, June 15th, 2000

s13e36: Living Better Longer

Has America become obsessed with finding the fountain of youth? 48 Hours examines the lengths to which people will go to feel and look younger. Meet a movie star who can afford to spend a small fortune on the latest anti-aging regimen, and average senior citizens looking to spice up their love lives. Can modern science help turn back the clock? Nick Nolte Searches For Youth: Correspondent Peter Van Sant reports on actor Nick Nolte, who after years of abusing his body with drugs and alcohol has devoted himself fully to his mental and physical health. Can his controversial regimen repair the damage? Find out. A Very Healthy Romance: With five previous marriages between them Syble Bachleda and Harvey Waldron, both retired, never thought they'd become involved in another relationship at their age. But they did. Troy Roberts reports on how romance keeps some seniors healthier. Use It Or Lose It: At the age of 45, Linda Bach went back to medical school. At 52, she was a new resident. Susan Spencer reports on new research suggesting that active people tend to stay sharper mentally. Eartha Kitt Just Keeps On Going: At the age of 74, Eartha Kitt is still performing, enthralling audiences with her energy and panache. Harold Dow talks with her about her longevity secrets.

Thursday, June 22nd, 2000

s13e37: Class of 2000: Great Expectations

Four years ago, in cities and towns across America, millions of teen-agers entered the ninth grade. At the same time, CBS News began an in-depth examination of this group, the Class of 2000. The goal: To present a portrait of our country's problems and promise as seen through the eyes of these students. CBS News' 48 Hours completes this four-year project with a look at several remarkable young men and women. As part of this project, CBS News and Simon & Schuster also has co-published an eBook based on the entire four-year project. The eBook, The Class of 2000: A Definitive Survey of the New Generation, is now available in conjunction with the June 22 broadcast. Among the people you'll meet in Thursday's broadcast: From Prisoner To Counselor: For four years, Correspondent Richard Schlesinger has been following the story of Chris Robertson, who has been in jail nine times, mostly on drug-related charges. Find out how Robertson found a way to overcome his problems. A Down-To-Earth Teen Star: Only 18, Lila McCann is already a country music star. But she also wanted to be a regular high school student. She even sang in the choir. Peter Van Sant profiles this unusual young woman. A Very Loyal Friend: Two teens, Kay Poe and her best friend Esther Kim, both wanted to be on the U.S. tae kwon do team. Then, Kay was injured, and had to face her friend in the finals. Bernie Goldberg reports on how Kim resolved the tension between competition and friendship. For more on this story, click on the interactive above and to the right. Once A Gang Member, Now A Mom: Four years ago, Melissa Orona was a committed gang member. Peter Van Sant finds out what has happened to Melissa since then. Graduation Day In Moses Lake: In 1996, a school shooter killed three students at Frontier Middle School. Susan Spencer reports on several members of a community that has had to heal itself.

Monday, June 26th, 2000

s13e38: Ghosts of Mississippi

In many ways, Columbus, Miss., with a population of 30,000, is an unremarkable small Southern town. "It's a nice place to live, there are a lot of nice people," resident Jane Harmon has said. "But there are a lot of strange things that happen." Chief among those strange things is the fact that between 1996 and 1998 there were five murders that are still unsolved. Correspondent Harold Dow reports on what may be the work of a serial killer.

Wednesday, July 5th, 2000

s13e39: Fame

More and more, it seems, Americans are obsessed with celebrity. But is fame all it is cracked up to be? 48 Hours takes an inside look at the nature of modern stardom. Surviving Fame: Correspondent Steve Hartman profiles some of the men and women trying to become stars by undergoing grueling tests on Survivor. 'Whassup' Storms The Country: Richard Schlesinger profiles four friends from Philadelphia whose casual greeting made them famous. Sam I Am: Troy Roberts reports on Sammie Bush, a 13-year-old singer whose talent has brought him to the cusp of superstardom. Marrying A Millionaire: Peter Van Sant profiles Darva Conger, the California nurse who married a millionaire on national television. Afterward, she discovered that celebrity is more complicated than she imagined.

Thursday, July 27th, 2000

s13e40: Tornado

In 1999, tornadoes killed 94 people in the United States, according to the National Oceanic and Atmospheric Administration. Every year, hundreds of tornadoes touch down in this country. CBS News' 48 Hours takes a close-up look at this powerful and often terrifying force. A 300 MPH Monster: Correspondent Peter Van Sant reports on the killer tornado that struck Oklahoma in 1999. He focuses on two families, the Tinnemans and the Darnells, who were hit with almost no warning. Afterward, A Paramedic Works Alone: When the tornado had done its damage, a lone EMT found himself treating a gym full of badly injured people. Among those people were members of the Darnell and Tinneman families. Looking For A Stormy Vacation: Correspondent Harold Dow reports on a group of vacationers who spend their time off looking for very bad weather. A Tornado-Sensing Dog: Richard Schlesinger reports on a dog that helped save his owners from an approaching tornado.

Wednesday, August 9th, 2000

s13e41: The Legacy

It's an obstacle every child must face: living up to the parents' accomplishments. But for those whose parents are famous or fabulously successful, this problem can be even more difficult. 48 Hours takes a close-up look at the offspring of several well-known people. A Novel Life: Correspondent Erin Moriarty profiles Victoria Gotti, whose father, mob kingpin John Gotti, is serving a life sentence in federal prison. But the daughter has made a life of her own, even as she remains loyal to her family. Another Pete Rose Plays Ball: Correspondent Harold Dow reports on the son of baseball great Pete Rose, who is himself a baseball player. But with less talent than his father, Pete Rose Jr. must struggle in the minor leagues. Father Of Note: Correspondent Bill Lagattuta reports on one man's search to find out the identity of his birth parents. To his surprise, he finds out his father is a well-known musician.

Thursday, August 24th, 2000

s13e42: Save My Child

Imagine that your 11-year-old son has just accidentally set himself on fire, and has burns over much of his body. You would probably want him treated at a pediatric emergency room, which specializes in children's injuries. Six years ago, there were no such facilities. Today there are more than 350, and the field is growing. Cincinnati Children's Hospital Medical Center is one of the country's busiest, with about 80,000 visits a year. In 1998, 48 Hours went behind the scenes at Cincinnati Children's Hospital for a firsthand look at two days and nights of fast-paced lifesaving. Saturday Night In The ER: Correspondent Bill Lagattuta spent a Saturday night in the ER, and saw a wide range of cases, from trivial to serious. Among them, young Dewey Bryant, is brought in after being hit by a car. Fighting To Save Badly Burned Boy: Correspondent Wyatt Andrews reports on the case of Adam Dalton, who has an accident after playing with paint thinner and who ends up covered with serious burns. Will he survive? A Quiet Night Turns Busy: Correspondent Bill Lagattuta was there as doctors treated Brooke Steiner, a teen-age girl who was run over by a tractor. Update: Long, Difficult Recoveries: Find out what has happened to Adam Dalton and Brooke Steiner since they were hurt in 1998.

Thursday, September 7th, 2000

s13e43: Against All Odds

What can you do when fate deals you an unfair hand, when purely by chance life delivers a devastating blow? Do you have it in you to fight back even harder? 48 Hours explores how people struggle with difficult circumstances. Battling A Brain Tumor: Correspondent Susan Spencer reports on David Bailey, a young go-getter who re-thought his life after being stricken with a brain tumor. In The Dark: Sunlight can kill 8-year-old Katie Mahar. She has XP, a rare and often fatal disease. Susan Spencer describes how she and her family have coped. Saving Amy: Correspondent Jerry Bowen provides an update on 12-year-old Amy Frohnmayer, who has a rare genetic disease called Fanconi anemia. She has just one defective gene but it prevents many of her cells from growing normally. Will she survive?
Season 14
Thursday, September 21st, 2000

s14e1: Service Please!

America may be moving toward becoming a service economy. But just how good is the service customers get these days? As part of an investigation of growing consumer dissatisfaction in America, 48 Hours goes behind the scenes of some old-fashioned service providers, such as moving, restaurant and telephone companies, and investigates some new, high tech operations. The Price May Be Right: Priceline has become one of the most recognized names on the Internet, thanks largely to an ad campaign featuring the rather unique singing style of William Shatner. 48 Hours Correspondent Erin Moriarty reports on whether this Web discounter is living up to customer expectations. Best Buy? Read Fine Print: When you shop at some Best Buy stores, you may hear an aggressive sales pitch for something you may not even want - not a toy or an appliance or a computer, but a Best Buy performance service plan, a kind of an extended warranty. Sorry Wrong Number: Correspondent Steve Hartman reports on just what type of assistance is served up these days by directory assistance.

Thursday, October 5th, 2000

s14e2: Gold Rush

They are drawn to California's Silicon Valley, New York's Silicon Alley, and places all over the country where Internet and high-tech work abounds. These Internet entrepreneurs and employees work long hours for hefty pay. But how long will their good fortune last? In fact, some indications show the market has already slowed some. 48 Hours reports from the frontlines of the Internet frontier. Avici's Coming Out Party: What's it like to be a hotshot Web entrepreneur? Who are these people striking it rich on the Internet? 48 Hours decided to find out. Last summer, Correspondent Erin Moriarty tracked the co-founder of a Massachusetts company taking the very risky gamble of going public. See how Larry Dennison's Avici Systems fared. Are the glory days of the Internet over? For one company, they came to an abrupt halt. In Learning From Boo's Scare, Correspondent Anthony Mason reports on one Internet worker's experience at a glitzy high-spending fashion Web site called Boo.com. Space In The Valley Is Dear: With so many striking it rich, a housing crunch has cropped up in Silicon Valley, where a cool million doesn't buy you much. Harold Dow reports on how high the real estate market has climbed.

Thursday, October 12th, 2000

s14e3: The Enemy Within

Why did Vicki Robinson, a single mother and real estate agent with no enemies, disappear? That's the question police initially asked in July 1998. When her daughter vanished, too, and two of her friends were tracked using her mother's credit card, police suspected foul play. As this mystery unfolded, 48 Hours' Peter Van Sant tracked not only what happened in a cold-blooded crime but why. He explored the volatile dynamics of family relationships after a divorce: How could two people so close, grow so far apart - to the point of no return? The elusive truth may lie somewhere between a mother's struggle to raise a daughter alone, and a daughter's need to be loved. Missing: Vicki Robinson was gone. So were her van and her daughter Valessa. Follow the clues analyzed by police. The Confessions: After Valessa Robinson and her two friends were captured, they all confessed - but they didn't tell the same story. Who was telling the truth? Trial and Verdict: In 1999, Valessa's murder trial began. Was she an innocent bystander or a cold-hearted participant? It was up to the jury. What did it decide? The Road Not Taken: Valessa hadn't known her mother had planned for her to attend a school for troubled youth. See what one girl says about the difference the school can make.

Thursday, October 19th, 2000

s14e4: Lori Berenson

Lori Berenson was just 26 years old when she was sentenced to life for helping to plan a terrorist attack on Peru's congress. It's a crime she says she did not commit. "The charges against me are preposterous and they're obviously false," Berenson said. "I am not a terrorist by any means; quite the contrary I do not believe in any act of terrorism." Peter Van Sant brings an exclusive interview from Peru. Love Crosses Boarders: Jason and Meriam Johnson insist nothing will ever come between them But there are powerful forces trying to pull them apart. Their romance has become an international incident. In the name of love, they've broken laws and defied a royal family. Correspondent Harold Dow reports.

Thursday, October 26th, 2000

s14e5: A Grandmother's Mission aka Deadly Truth

Dr. Mary Howell is probably the last person you'd expect to be unraveling a 17-year-old murder case, but it's one that still haunts the 87-year-old still-practicing chiropractor. On the night of June 4, 1983, her daughter Peggy and husband Doug Ryen, both 41, were savagely hacked to death in the affluent California community of Chino Hills, along with their 10-year-old daughter Jessica and a friend who happened to be spending the night, Christopher Hughes. Floyd Tidwell, then the sheriff of San Bernadino County, described it as one of the most brutal, senseless crimes. Howell's grandson, 8 and 1/2-year-old Josh, was also found in the carnage, his throat cut, but somehow he survived. He was rushed to Loma Linda Hospital. While Howell and a frightened community mourned, the search for the killers was on. Initially the sheriff was looking for several people because of the number of victims and the injuries, he said. The killer or killers left no fingerprints; nothing was taken from the Ryen house, except for the family's station wagon. Then they got a break. While searching what they thought was a vacant house next door to the Ryen house, the sheriff's deputies found evidence that someone had been hiding out there. When they checked phone records, they discovered that two phone calls had been made by a Kevin Cooper, a convicted burglar who had escaped from a minimum-security prison nearby two days earlier.

Thursday, November 2nd, 2000

s14e6: Heroes Under Fire

On December 2, 1999, a vacant warehouse caught fire in Worcester, Mass. As many as 40 firefighters tried to put out the blaze. Some entered the building, trying to rescue a homeless couple believed to be inside. But firefighters searched for them in vain. First two firemen, then two more became lost in the smoky haze. Heavy black smoke, fueled by the petroleum lining of the cold storage lockers, poured from the lockers and into the stairway; it was impossible to see. District Chief Mike McNamee made a tough call: He ordered everyone out. But when it was all over, the fire had claimed six of Worcester's bravest. More than 12 hours passed before the conflageration was finally controlled. Then the nation mourned the fallen heroes at a ceremony attended by firefighters from across the country. In the weeks following the blaze, the building that had taken such a terrible toll on the city finally surrendered to a demolition crew, and the remnants of the old Cold Storage Warehouse were torn down and cleared away. Now, almost a year and a half later, the lot is vacant, with just a thin layer of gravel to mark the outline of where the six-story warehouse once stood. A fence now surrounds the site, and there's a kind of make-shift memorial: tributes, reminders, personal expressions of people touched by this tragedy. Worcester will never forget.

Thursday, November 16th, 2000

s14e7: Rage

Have you noticed? Everyone seems angry these days; people are acting out. Newspapers are filled with stories of road rage, air rage - and even teen rage. Are people angrier these days? Is it the stress of modern living? Or is it just that people are talking more about it? Certainly anger is being studied more these days; some take measures to seek solutions so those youthful temper tantrums don't become ceaseless adult tirades. 48 Hours explores the many shapes and forms that anger takes, from hostile encounters with strangers, to bitter acrimony with loved ones. When Rage Hits The Road: In Alabama, Shirley Henson pulled out her gun in a roadside altercation with Gena Foster. A split-second decision she made irrevocably changed both of their lives.

Thursday, November 30th, 2000

s14e8: Ecstasy

The drug Ecstasy is profiled.

Thursday, December 7th, 2000

s14e9: The Colonel's Wife

Retired Colonel George Marecek is one of the most decorated Green Berets in the Army's history. And he's still tough as nails. Over 36 years, he has fought in three wars. "I stand for integrity," Marecek says. "Devotion to duty, love for your nation. And above it all, truth." But did he murder his wife? Susan Spencer reports on this strange case.

Thursday, December 21st, 2000

s14e10: The Fight to Forgive

Forgiveness doesn't always come easily, even during a season of good will. In some cases, however, it can provide a chance to shed the burden of anger and move on with life. 48 Hours presents three stories of individuals who have overcome considerable obstacles to make peace with their past. The Prodigal Father: When Jon Dupre was 14, his father, a prominent attorney, walked out on the family. Correspondent Bill Lagattuta reports on how Dupre, who now has a family of his own, decided to look for his father after having not seen him for 20 years. A Soldier's Story: Correspondent Peter Van Sant reports that 30 years after the Vietnam War, Paul Reed was still tormented by the experience of having served. Then Reed found in his wartime knapsack something that was to have a dramatic impact on his life. My Dad's Killer: At age 15, Tim Streett of Indianapolis witnessed a murder in his family's driveway. Years later, Streett was still grieving and desperately unhappy. Then, one evening while driving, he had an epiphany.

Thursday, December 28th, 2000

s14e11: Great Dames

They are women of distinction, from all walks of life, making a difference, doing so on their own terms, each with her own unique perspective. 48 Hours has chosen some "great dames," if you'll pardon the expression (no disrespect intended.) They're not just talented and accomplished; their achievements are marked by sheer will and resiliency. These women have staying power. They demonstrate dignity and grace, style but also substance. They live life with a sense of fun as well as purpose. Dynasty's Queen: Joan Collins is the most popular difficult lady in television history. She knows that fame for her only comes with playing these types of characters. Her latest project: a television movie These Old Broads. Madame Secretary: Think you know Madeleine Albright? Think again. While in the world of diplomacy she's a nonstop, tough-talking, globe trotting diplomat.She's also appearing in a televison commercial dancing! We get to know the woman who deals with Palestinian leader Yasser Arafat and then goes home puts on her flannel nightgown, grabs some cottage cheese and watches TV. The Unsinkable Debbie Reynolds: She's made famous movies and lost fortunes famously. Find out why she still takes to the stage. Heloise Hears A Hint: Long before there was Martha Stewart, there was Heloise, with her hints for homemakers. When she died, her daughter Ponce took over. Does the royal highness of household hints have a dirty little secret of her own? We'll tell you. Urban Legend: She's one of the most important women in Washington, D.C. But she's never held a press conference, never been to a state diner and never asked for a campaign contribution. So why is Gloria Wilderbraithwaite so important? The Silver Belles: At 80 to 95 these great dames are not only still kicking they're still dancing. They began dancing in the '30s as part of the famous Apollo Theatre and Te Cotton Club, and they're still at it. We get to know these high steppers in their old stomping ground.

Thursday, January 4th, 2001

s14e12: David's Journey

Imagine you're living inside a bathroom for more than two years. And that the confinement is self-imposed. Sound implausible? That's the reality of a 27-year-old man who shared his experiences with 48 Hours. 48 Hours provides a rare view into obsessive-compulsive disorder with a profile of David. Once he studied philosophy in college; he dropped out two years ago when his fears overtook him. A Cell of His Own Choosing: David confines himself to one room, his parents' bathroom. Why? He fears he'll contaminate others. His parents feed him flattened food that can slide under the door. His parents wrestle with how to best help him. Eleventh Hour Chat Dr. Michael Jenike answered questions about treatment options on a 48 Hours chat after the show at 11 p.m. ET. Read the transcript here. A Giant Step Forward: Sometimes progress is measured in small increments. In David's case, it's a question of whether he'll open the bathroom door. A Doctor Makes A House Call: Miles away in the Boston area, Dr. Michael Jenike runs the country's first in-house treatment facility for obsessive-compulsive disorders. If David can't go outside to come to him, Dr. Jenike opts to visit. Not Clean Enough: Helena is obsessed with her own fear: that others are dirty. That is why she shuns her elderly mother. Can Dr. Jenike's clinic help her? Trapped In A Basement: Another one of Dr. Jenike's patients struggled with a need to confine himself - until he had a breakthrough. Find out how Ed Zine wrestled with his obsession to stay in the cellar.

Tuesday, January 11th, 2000

s14e13: Getting Away With Murder?

What's worse than learning of the death of a loved one? Believing you know who the killer is, but not being able to prove it. 48 Hours tracks two families who are desperate to find out what really happened when their relatives died. Kristine's Story: In the weeks before Kristine Kupka's disappearance in 1998, family and friends say Kristine had a new man in her life. Darshanand "Rudy" Persaud was her college instructor. One afternoon, Rudy reportedly picked up Kristine at her home. She was never seen again. Did Rudy have something to do with her disappearance? What Do You Think? Do you think Dick Dow and Rudy Persaud are getting away with murder? Add your post to the 48 Hours bulletin boards. Just An Accident? A family is torn apart by mysterious deaths. Nineteen years ago, Steven Dow and his mother Janet were incinerated in a car fire not far from their house. Some people believe that Janet's husband at the time had something to do with their deaths. Was it an accident or something more?

Thursday, January 25th, 2001

s14e14: Cybercrime

The Internet has become a haven for some of the oldest scams in the book. Among the criminal offenses in cyberspace, 48 Hours reports, are adoption fraud, pyramid schemes and Internet pen pals. Preying on Hope:The Mostroms thought the Internet was the answer to their frustrating search to adopt another child. But they found themselves caught in a web of deception and fraud that shattered their dreams. Prosperity at a Price: It was a deal that sounds too good to be true. An e-mail solicitation for easy money leads to a labyrinth of big promises and pyramid schemes. Forbidden Love: The Collins' were happy when their 14-year-old son found a friend online he could confide in. Tara Hulin was a 30-year-old mother of two who suffered from the same mental condition as Chad. But when the relationship became more than friendly, authorities stepped in. Was it love or sexual assault?

Thursday, February 1st, 2001

s14e15: Krystal's Courage

In the early morning hours of December 31, 1999, 10-year-old Krystal Surles and her friend Kaylene Harris, 13, were brutally attacked by a knife-wielding intruder, who slashed their throats. Kaylene died, but Krystal walked to a neighbor's house for help, and survived. Despite her injuries, she helped police identify the killer. Two days after the crime, police arrested a 35-year-old drifter named Tommy Lynn Sells. During questioning, Sells told police that he had committed dozens of murders over the past 20 years. An eighth-grade dropout who often made money as a carnie, he said he had committed his first murder in Hollywood, Calif., in a street fight. Sells said that he had killed people all over the country, from California to West Virginia. Harold Dow reports on a man who for 20 years got away with murder in a big way and the child whose courage put an end to the killings.

Thursday, February 8th, 2001

s14e16: Krystal's Courage: The Trial

On Dec. 30, 1999, a drifter named Tommy Lynn Sells broke into a home in Del Rio, Texas, and brutally killed 13-year-old Kaylene Harris. Krystal Surles, 10 years old at the time, had her throat slit by Sells but managed to escape and go for help. Through a sketch artist, Krystal helped authorities create a profile of her attacker that eventually led to Sells' capture. She also became the star witness in Sells' capital murder trial. While under arrest for the murder of Kaylene, Sells shocked authorities when he freely admitted that he had been criss-crossing the country for 20 years, murdering men, women and children. His confession to a multiple murder in Illinois may have closed a 13-year-old case for authorities there. In 1987, Elaine Dardeen, seven months pregnant at the time, and her 3-year-old son, Peter, were found bludgeoned to death in their home. The shock of the attack caused Elaine to give birth. The newborn girl, who authorities believe was alive at the time, was also clubbed to death. Elaine's husband, Keith, was found dead in a nearby field, shot in the head. "How you can kill a 3-year-old and also kill a newborn infant, that just goes beyond explanation," says Detective John Kemp who originally investigated the case. Sells has admitted to scores of murders. To date, authorities have definitively linked him to 13 homicides, including those of Haley McHone, 13, of Lexington, Ky., and Mary Perez, 9, of San Antonio, Texas. And since this story was first broadcast early in 2001, authorities have linked him to additional cases. "We don't have an exact number. We're not so naive as to believe we'll ever have an exact number," says Texas Ranger Johnny Allen, one of the investigators of the Kaylene Harris murder. The Rangers have worked closely with authorities in other states, even taking Sells to other locations so he could show police where he buried a body or disposed of a murder weapon. Sells, in a case supported by the emotional testimony of Krystal Surles, was eventually convicted of capital murder in the Kaylene Harris case. After only two hours of deliberation, the jury returned with a sentence of death. After the trial, Krystal said the only good thing to come out of her ordeal with Sells is "that he got caught and that no one else will get hurt from him." Sells has now bene moved to Death Row, but Texas has an automatic appeal in capital cases, so it could be years before an execution date is even set. For investigators, one drawback is a Texas state law that prohibits Death Row inmates from leaving prison. It's no longer possible for Sells to show investigators in other states where all the bodies are buried.

Monday, February 12th, 2001

s14e17: A Mother Accused

Paulette and Kelly Welch were living an idyllic life in Idaho Falls, Idaho. They had adopted two children through the church, were active in the community and by all accounts, Paulette seemed to be the perfect mother. The Welchs dream turned into a nightmare when, they say, their toddler fell from a chair and died. Did Stockton's death occur the way they claimed? 48 Hours investigates the mysterious death of a baby boy and charges of murder.

Thursday, February 15th, 2001

s14e18: The Boston Strangler

Over an 18-month period from 1962 to 1964, the city of Boston was terrorized by a serial killer, the infamous "Boston Strangler." But in 1964, Albert DeSalvo confessed to the brutal killings of 13 women, and authorities and the city at large breathed a collective sigh of relief, believing the killer was finally behind bars. When he confessed, DeSalvo was a patient in a mental hospital, and his confession could not be used against him. With no evidence linking him to any of the 13 murders, DeSalvo was convicted of unrelated crimes and was sentenced to life in prison. Now, 36 years later, 48 Hours reports that some investigators, as well as the family of one victim, are not sure that DeSalvo was the killer. They believe DeSalvo lied in his confession, and they want to force the state to open the case.

Thursday, February 22nd, 2001

s14e19: Tug of Love

What makes someone fit to be a parent? 48 Hours, in conjunction with Reader's Digest, investigates a complex, emotional custody case that pits a California couple against a biological father. At stake: a baby boy named Spencer.

Monday, March 5th, 2001

s14e20: Living With the Enemy

In nice neighborhoods all over the country families are hiding lives of violence. According to the U.S. Justice Department, 1.5 million women are targets of domestic abuse - and the problem is not isolated to poor communities. As 48 Hours reports, some of the worst domestic violence may be found in the best of homes. Armed And Dangerous: Police officer Tori-Lynn Heaton, a former Miss Rhode Island, was trained to recognize and deal with domestic abuse. But when the abuser was her husband and fellow officer, she didn't know what to do. Unnecessary Roughness: Is there hope for batterers? Cheered for the punishment he dished out on the football field, former NFL superstar Mark Gastineau is now in a New York prison for the violence he inflicted on the women in his life. He now says faith and counseling have helped him understand his behavior.

Wednesday, March 14th, 2001

s14e21: Slim Chance

Despite leading the industrialized world in obesity, America is obsessed with being thin. Fashion magazines are filled with unrealistic - and for many, unattainable - images of the perfect body, fueling a billion-dollar industry of exercise fads, diet books and nutritional supplements. The Kindest Cut:Debbie Mackenzie was desperate to lose weight. So she decided to take a radical step: she got gastric bypass surgery. Did it work? Find out. Beauties' Ugly Secret: Famous for their pinup calendars, the Barbi Twins made a handsome living displaying their bodies. But they were hiding a dangerous diet secret. Now they reveal it. Weight Of The World: Owen McKibbin, one of the top male models in the country, has been featured on countless covers of men's magazines. To maintain his physique, he follows a grueling regimen of diet and exercise. But increasingly large numbers of men are taking dangerous shortcuts, and are suffering from severe eating disorders. At Your Own Risk: Margo Ellis lost 107 pounds; she says she owes it all to an herbal diet supplement. But Doug Hanson believes that same supplement is partly responsible for his wife's death. Is ephedra safe?

Wednesday, March 21st, 2001

s14e22: Survival of the Fittest: Eco-Challenge

Long before Mark Burnett ever dreamed of trapping 16 Survivors on a deserted island, he stranded 300 people in some of the most remote and forbidding places on Earth. The contest is called "The Eco-Challenge" and last year the seventh annual competition took place halfway around the world in Borneo, Malaysia. 48 Hours trails three teams of Americans as they take on physical and emotional challenges in a pursuit that few people would dare attempt. Contenders face 12 brutal days and sleepless nights of jungle trekking, whitewater paddling, sailing, swimming and biking over a 320-mile course. Team Earthlink, from Southern California, believes they can win it all. This foursome includes two seasoned race veterans, plus a millionaire couple from Malibu who agree to pay all race expenses for their chance to compete. It is costing them $70,000; will it cost them their marriage? 48 Hours follows the team led by Charlie Engle, a recovering drug and alcohol addict. During the race, Engle is forced to make a choice between his passion for racing and his battle against addiction. Inexperience didn't deter Team Goonies, a happy-go-lucky group of 30-somethings from Santa Monica, Calif. Last year, they watched the race on television, but this year, the gung-ho rookies will compete in it. To prepare for the race, this team quit their jobs, maxed out their credit cards and embarked upon a crash course in jungle survival. They say they're in it just to finish, but considering their skill level, they'll be lucky to even survive it. In all, 76 co-ed teams of four, representing 20 countries, believed they have what it takes to finish the race. The race was eventually won by Team Salomon/Eco-Internet, which won the race in 5 days, 23 hours, and 41 minutes. Despite the travails, all three teams profiled on the broadcast will be back in this year's race, which will take place in New Zealand in October.

Monday, March 26th, 2001

s14e23: Dead Certain aka Save Our Father

Jerry Jones spent a decade behind bars proclaiming his innocence after being convicted of killing his wife. And with the help of his devoted daughters he got a second chance to clear his name. But as 48 Hours reports, Jones' freedom was short-lived. Two years after his release, he was again facing murder charges. In 1988, the Jones family seemed to be living the American Dream. Jerry, a successful pharmaceutical salesman, and his wife Lee were raising two teen-age daughters and a young son. But on the night of Dec. 3, Lee Jones met a gruesome fate when she was stabbed to death as she prepared to take a bath in their suburban Seattle home. Shortly after Lee's death, the stunned and grief-stricken children were hit with another tragedy: their father was being charged with murder.

Tuesday, April 3rd, 2001

s14e24: Campus Insecurity

In April, hundreds of thousands of high school seniors will have to decide which college and university to attend. One of the things they probably won't consider is safety on campus. 48 Hours looks at the hidden dangers of university life. A Deadly Haze: Last winter, Steven Petz, a freshman at Ferris State University in Michigan, was pressured into drinking 27 shots of liquor as part of his initiation into an unauthorized fraternity. He later died from alcohol poisoning. Six of his fraternity brothers were charged with crimes, including manslaughter. Will they be convicted? Sound The Alarm: It may be one of the best-kept secrets on college campuses. Almost 2,000 campus fires, like the one that claimed lives at Seton Hall University in New Jersey, occur each year. Seton Hall survivor Ken Simmons, who thought his only college worries would be over grades, describes his experience. 48 Hours reports that there are no national regulations requiring sprinklers on campus. Missng Bryan: Do universities do enough to watch students? Some parents say no. Find out about the case of one student who disappeared and was later found dead. His parents say the school delayed informing them that he was missing, and are suing the school.

Thursday, April 19th, 2001

s14e25: Sleep Tight

48 Hours reports on the strange world of sleep. According to the National Sleep Foundation, 7 of 10 adults say they have frequent sleep problems, while half have symptoms of insomnia at least a few nights a week. Researchers say that sleep is being directly linked to quality of life. 48 Hours looks at drowsy drivers - is it crime to drive tired? After her daughter was killed by a sleepy driver, Carole McDonnell is on a crusade to make it a crime to fall asleep while driving. Not sure why you're gaining weight? You may be "sleep eating," raiding the refrigerator while you are asleep. One man let 48 Hours put cameras in his house. The cameras caught him eating a variety of foods, including brownies and soda. Later, he has no memory of his munching. Does snoring contribute to ADD? New research suggests that it could. Snoring is also linked to sleep apnea - a disorder that prevents the flow of oxygen from reaching the lungs. Sleep apnea causes sufferers to wake up repeatedly, destroying restful sleep. New research suggests that there may be a link between this problem and attention deficit disorder. For some people, sleep can be too much of a good thing. Those who suffer from Kleine-Levin Syndrome sometimes sleep for days or weeks at a time. No one knows the cause of this strange disease. Spencer Searin, a 15-year-old from Florida, talks about trying to overcome the problem. Patti Teel claims she has created a new way to get any child to sleep. She combines lullabies with relaxation techniques, and says her method is almost foolproof. 48 Hours puts the game to the test.

Thursday, April 26th, 2001

s14e26: The Road Back

Being a celebrity isn't always easy. For some, the stress can be overwhelming. 48 Hours reports on five famous people who have faced crisis and persevered. A duchess, a race-car driver, a comedian, a boxer and a model reveal that their success did not grant them immunity from adversity. But all are making their way back from misfortune and mistakes. After being imprisoned for rape and banned for biting Evander Holyfield's ear, former heavyweight champion Mike Tyson says he is turning over a new leaf. He wants his children to look up to him. "I want them to be people of dignity. I want them to have respect. I always show them the right thing to do. I tell them daddy is a monster on television but that is not who he is at home." Tyson, who dropped out of school in the 9th grade, has become an enthusiastic reader. Sarah Ferguson, The Duchess of York, earned contempt from the royal family and was humiliated by the press for her troubled marriage, financial problems and weight gain. "They wanted me to be a certain way and I wouldn't fit into that," she says now. Exiled from the palace, Ferguson pulled herself up by her bootstraps, fought back and launched a lucrative career in America, as a spokesperson for Weight Watchers and other companies. Kyle Petty is a key member of a famous auto-racing family. Last May, Petty lost his 19-year-old son, Adam, in a race-car crash. Adam, who was just hitting his stride as a driver, died just a month after Kyle lost his grandfather, Lee, the family patriarch who helped build auto racing into the biggest spectator sport in the world today. Kyle and his family were devastated by the loss of Adam but were able to work through their grief. "I hope I never get over it," Kyle says. "I pray every night that it hurts as bad tomorrow as it hurts today because that way, then I know that I'm as close to him as I always have been." Taunted as "overweight Kate" when she was 12, Kate Dillon did what many self-conscious young girls do: She starved herself thin. She became so attractive that a talent agent discovered her and when she was 16, she became a famous model, working in New York, Paris and Los Angeles. But after three years, she went into a depression and gained weight. Eventually, she went back into modeling as a plus-size model, and now at 26, she has achieved greater success than most skinny models she knows. She was recently named one of People Magazine's 50 Most Beautiful People in the World. She now uses her career as a platform to persuade young women to accept their imperfections. Like many comedians, Richard Lewis says that his material comes from his disappointments and anxieties. Lewis, who has appeared more than 50 times on "Late Night with David Letterman," says that his insecurities drove him into depression, fueled by alcohol and drugs. Twice, his friends launched interventions to get Lewis to seek help. Today, though, he is clean"I'm choosing life over death," he says. He talks about his struggle to stay sober, and his new book, "The Other Great Depression," which he calls a "self-hurt book."

Wednesday, May 2nd, 2001

s14e27: Against All Odds III

48 Hours profiles ordinary people who have faced extraordinary tests of survival. Among the people you'll meet: Four people who survived a jumbo jet crash in Taiwan in 2000. They tell how they lived a terrible crash that killed almost half of the passengers when the jet crashed into some construction equipment during a storm. John Diaz: A producer who has made more than 1,000 music videos, Diaz was on the plane when it crashed. "Right next to my feet the wall and the floor started to split, and then the next thing I know there's fire shooting right up next to my leg and that's when I undid my belt and stood up and screamed 'Move! Everybody move!'" John Courtney and his wife, Deborah Brosnan, scientists traveling from a coral reef conference in Bali back to the U.S. By chance, the couple changed seats just before takeoff. If they hadn't, they would have died. They tell how they lived through the fireball that swept through the cabin after the jet crashed into some construction equipment. Once they exited the plane, they led a group of survivors to safety. "You wonder if it really comes to a difficult situation, "Will you panic, will you run away, will you stop and help? What will you do when your life is on the line," says Courtney. "We were there so we got tested. We came through. Am I proud of myself? Yeah." John Wiggins, a salesman whose product is, ironically, airplane interiors. Although he survived, the experience affected him, and he says he doesn't know if he will be able to fly anytime soon. Also on the show: Tillie Tooter, an 84-year-old Floridian who survived more than three days trapped in her car, which had crashed off a highway into a swamp. "Now everybody knows that in Florida, you've got terrifying alligators, you've got snakes, you've got all kinds of critters," she says. "I was afraid to fall asleep because I felt that if anything crawled in, I could at least kick it away with my feet. I was up the entire time." And meet four survivors of a Greek ferry accident in September, 2000: Joanne Calabrese and Roger Mercaldi, an American couple on vacation in Greece. They were on a ferry, going to an island in the Aegean, when the boat began listing. Within an hour it had sunk. "I thought we were gonna die, I really did," says Heidi Hart, another American who was on the boat, with her friend Christine Shannon. "I thought we were gonna be in the water and we were gonna die. But I thought, I will not go down without fighting for my life."

Thursday, May 24th, 2001

s14e28: Prisoners in Paradise

Tortola, in the British Virgin Islands, is simply paradise - a place where the wealthy can sail and sun on private beaches and yachts. For more than 20 years, Josephine and Russell McMillen, and their daughter Lois, fled the cold winters of Connecticut, for their villa on Tortola, in the British Virgin Islands. "She was well known down there," recalls Lois' father, Russell McMillen. "Ever since she was a child, she's been going there." At the end of 1999, Russell McMillen fell seriously ill, and Lois planned a longer than usual holiday stay with her parents. On the evening of Jan. 14, 2000, Lois, 34, told her parents she was going to a local hangout to listen to music. She never came home. The next morning, they called the police, who later discovered Lois' body on the other side of the island, just a few miles from where she was last seen. Her car was found less than a mile away, at the ferry dock. Police believed that after a violent struggle, Lois broke away from her attacker and took off across this sea wall, down onto the rocks, leaving behind a trail of personal possessions: a gold necklace, a can of mace, a hairclip, and one shoe. They found her body in the shallow water, shirt and bra pulled up, her breasts exposed. But the medical examiner couldn't say whether her attacker followed her down there and held her under, or whether, dazed, she simply fell, hit her head and drowned. Crime of any kind is rare on Tortola, and news of this murder shocked the island, especially because the victim seemed not to have an enemy in the world. Correspondent Susan Spencer reports on the search for Lois McMillen's killers.

Monday, June 4th, 2001

s14e29: Bitter Pill: A Wife on Trial

In 1988 in Washington state, Stella Nickell was convicted of killing her husband Bruce, and Sue Snow, a bank manager, by putting cyanide in Excedrin capsules. The crime was chillingly similar to the Chicago Tylenol murders four years earlier. Seven people died in that case, which was never solved. That case moved Congress to enact tough tampering laws. Nickell was the first to be convicted under it. Now, private detective Al Farr and his partner Paul Ciolino are on a mission to prove what they both firmly believe: Nickell is innocent. Farr says that there is no credible evidence against her. 48 Hours reports on the search. "I am not guilty," says Nickell. "And I won't quit fighting until I prove it."

Monday, June 11th, 2001

s14e30: Day of Reckoning

48 Hours marks the moment in history when Timothy McVeigh received his sentence, focusing on the outlook for the future and on survivors' struggle to rebuild their lives. Looking For The Next McVeigh: Will there be another domestic terrorist who wreaks the same havoc as Timothy Mcveigh? And if so, where will he come from? McVeigh's Former Lawyer Recalls His Client: For more than two years, Stephen Jones was Timothy McVeigh's defense lawyer. He speaks out about the Oklahoma City bomber, and says that he doesn't think McVeigh acted alone. Victims Work To Recover: Although it has been difficult, Oklahoma City bombing victims have rebuilt their lives.

Thursday, June 14th, 2001

s14e31: Medical Mysteries

Over the past century, many medical problems have been solved or tamed: polio and influenza, for example. But many more such mysteries continue to vex researchers, as well as those who suffer from them. 48 Hours takes an inside look at a few of these enigmas. Melissa's Story: After an auto accident, a young Colorado woman named Melissa Holley is paralyzed. She travels to Israel to undergo an experimental procedure that may allow her to walk again. She is the first human subject for the treatment, which tries uses hormones to encourage the spinal nerves to regrow. Will it work? Threatening to kill the pilot and take the airplane down, a responsible family man goes berserk on an Alaska Airlines flight. Did an encephalitis virus in his brain cause him to lose control? A dedicated father finds that his son is afflicted with a rare genetic disease. He begins a long, exhausting quest for a cure, raising money and encouraging research. Can he help save his son? Hope Young, music therapist and founder of the Center for Music Therapy in Austin, Texas, uses music to help treat brain injuries. She and her staff treat patients suffering from Parkinson's, Alzheimers, traumatic brain injury, Tourette's syndrome, autism, depression and several other diseases. They usrhythm and melody to relieve symptoms and, in some cases, offer hope for a cure.

Thursday, July 5th, 2001

s14e32: For Better or Worse: Divorce??

Tim and Stephanie Farrell are one of the two sad statistics of this story. They talked to 48 Hours about their decision and its aftermath. Tim: The night of our fourth wedding anniversary, we came back home and she said there were problems and that she wanted to talk and that's when sorta everything evolved from there. Stephanie: We went out for a nice dinner and we had nothing to talk about. We were taking care of two kids and we had just drifted so far apart and there I sat thinking I can't live my whole life like this. Stephanie moved out, leaving Tim everything, including their two small children. She says deciding to leave her kids was the toughest decision she ever made. She is not sure today that she would make the same decision. "I truly believe if we would have the time to have our engagement as long as it was supposed to be, I think that we would have both realized that we didn't have enough in common to be together," she says. Their marriage was officially dissolved in November 1998. They agreed to be interviewed together for the story. Although they were clearly uncomfortable together, they were surprisingly candid.

Friday, July 20th, 2001

s14e33: Murder They Wrote: While Innocents Slept

This is a story of passion, greed, violence and death - a story so compelling that it attracted the attention of one of America's most insightful true-crime writers. Garrett Wilson was well-liked by others and loved by women - a man who seemed devoted to his children. But it turns out, all of that was just one side of what his accusers say was a very dark mirror into his true life. Who is the real Garrett Wilson? Correspondent Peter Van Sant first reports on this 48 Hours Mystery.

Friday, July 27th, 2001

s14e34: Murder They Wrote: The End of the Dream Pt. 1

On Thanksgiving eve, 1996, in Seattle, Wash., just after 5:30 p.m., the biggest bank robbery in American history got under way. The robbers fled with more than $1.08 million. The heist was linked to a charismatic robber, known as "Hollywood," who had eluded police for four years while robbing 18 banks. But this would be his last stickup. Within 24 hours, he was hiding out in a dark camper in a strange backyard, surrounded by SWAT teams. His style and panache caught the attention of bestselling author Ann Rule, who wrote a book about his life, "The End Of The Dream." 48 Hours Murder They Wrote reports on the fascinating story of a remarkable bank robber.

Friday, July 27th, 2001

s14e35: Murder They Wrote: The End of the Dream Pt. 2

Scott Scurlock's family was never quite sure what he did for a living. "Scotty was someone my sister and I used to laughingly call the master of disinformation," says his sister Suzanne Scurlock. She says he told his family he worked in construction. But in 1991, Scurlock, then 36, was looking for a new line of work. His drug-dealing days behind him, Scurlock needed money - and lots of it. Local waitress Pam Oates says he had expensive tastes. "He always ordered real expensive champagne. And he always left you a $100 tip. He was always so generous." She thought he might be a drug dealer. Perhaps inspired by the recently released film "Robin Hood," which he loved, Scurlock decided to try bank robbery. For help, he approached an old college friend named Mark Biggins. Craig Eidsmoe, Biggins? friend and the best man at his wedding, says that Biggins was an unlikely bank robber: "I would have imagined him being a kindergarten teacher long before being a bank robber... He was just a real, sweet, kind fellow and he wasn't real adventurous. He wasn't a risk-taker."

Friday, August 3rd, 2001

s14e36: Murder They Wrote: By Two and Two

James White, the confessed killer of Jack Wilson, was the key prosecution witness in the murder trials of Betty Wilson and Peggy Lowe. Even though Betty was convicted, her sister Peggy was acquitted because her lawyers used White's credibility as part of the defense. Is White a credible witness? Find out what he said in court, to the police and then to 48 Hours. In 1993, Betty Wilson and Peggy Lowe were accused of hiring a hit man to kill Betty's husband Jack Wilson, a wealthy doctor. The twins faced the same charge and the same evidence. But while Betty was found guilty, Peggy was acquitted. Did one of the twins get away with murder? Or is one twin paying for her lifestyle by spending life in prison?

Friday, August 10th, 2001

s14e37: Murder They Wrote: Precious Angels

The gruesome murder of the two eldest Routier boys resulted in a huge amount of evidence. There was blood throughout the family room and kitchen, both of which were in disarray. There has been debate whether evidence acquisition was handled properly by investigators. Police photos show that key evidence was displaced, likely by police at the scene. In addition, the court reporter responsible for taping the proceedings and creating the transcript has admitted that the transcript is flawed and that the audiotapes of the original case are missing. Routier's attorneys say that these issues indicate she is entitled to a new trial. On June 6, 1996, Darlie and Darin Routier's two sons, Devon, 6, and Damon, 5, were stabbed to death in their house. Darlie was badly cut on the neck and arms. Police arrested Darlie and charged her with capital murder. Darlie Routier is either a loving mom falsely accused of a heinous crime, or a cold-blooded murderer.

Friday, August 17th, 2001

s14e38: Murder They Wrote: Double Jeopardy

There is no mystery about who killed Brenda Shaefer. Everyone in Louisville, Ky. knows that Mel Ignatow did it. The mystery is why Ignatow is still a free man. It's a question that has consumed writer Bob Hill. "The guy got away with murder, absolutely got away with murder, and 13 years later, he's still walking around getting away with murder," says Hill. A newspaper columnist for 26 years, Hill was so enraged by the murder that he wrote a book about it: "Double Jeopardy." As Erin Moriarity reports for 48 Hours, the story started on Sept. 24, 1988, when 36-year-old Brenda Schaefer disappeared. Her car was found abandoned the next day less than half a mile from where she lived with her mom and dad.

Friday, August 24th, 2001

s14e39: Murder They Wrote: Murder in Spokane

Serial killers don't always look like creepy drifters. These monsters can appear to be polite, likable people. Ted Bundy, for example, seemed to be the sort of handsome young man most fathers would encourage their daughters to date. And Jeffery Dahmer once persuaded police to hand over a drugged victim who had escaped from his clutches. based on Mark Fuhrman's account of the hunt for a serial killer who murdered more than 20 prostitutes in three years, doesn't stop when the murderer is caught. It takes up Mr. Fuhrman's charge that inexperienced police officers and sloppy procedures had compromised the investigation and cost at least three women their lives. ''What's going on here?'' he demands. ''We're the richest, freest country in the world and we can't train our detectives to work a homicide case?''

Friday, August 31st, 2001

s14e40: Everybody Has a Story

Imagine a TV crew from CBS News calls you up out of the blue and tells you they want to put your story on television. You're not a Washington power broker, or a head of state. Maybe you're head of a household. You wonder what could be so interesting about your life to deserve the attention? But that's the point. For the last three years, Correspondent Steve Hartman has been on a mission to prove that some of the most important stories are waiting to be found in some of the least likely places, from California to South Carolina, and almost everywhere in between. Here's how it works: Hartman pins up a map of the country, and then takes a highly sophisticated piece of newsgathering equipment - a dart - and throws it at the map. Wherever the dart hits, Hartman goes. When he gets there, he opens the local phone book and calls someone at random. Whoever answers, and agrees, that's who Hartman profiles. He has met some amazing Americans this way. Below are some of Hartman's most amazing stories. A Very Lucky Argument To Lose: Guy Leith of Iowa loves to fish. Were it not for a lost argument in 1966, he wouldn't have the chance. The Legend Of Spaghetti: Why did this man keep a mummy in his garage for decades? Lessons From A Five-Year-Old: What happens when a little boy picks up Hartman's call? He becomes the subject of the story! A Family Surprise: Like most of Hartman's subjects, Suzie Izatt says she's unworthy of coverage. But her unusual path to motherhood proves her very wrong. Actions Speak Louder Than Words: Eric Colton isn't big on talking. So how did Hartman end up with such a great story? Find out. A New American: Amy Mendoza's favorite colors are blue, white and red. Amy, who excels in English at school in the U.S., is the daughter of Cezar, who says he is an illegal immigrant. What will happen to her? An Unlikely Romance: Senior citizen Newt McCallum was an unhappy widower. Then he met Naomi Coddington, a 74-year-old widow. She slipped him her phone number and the rest is history. A Prodigal Son: As a teen Jimmy Clement didn't get along with his parents at all, and ran away. Heartbroken, his mother tried to kill herself - and thankfully failed. But Jimmy eventually returned, and now he and his parents see eye to eye.

Wednesday, September 5th, 2001

s14e41: Silent Killers

They can invade your home, making you sick and forcing you out. They can stalk you on vacation, turning a dream trip into a nightmare. They are the silent killers ? medical and environmental problems that strike without warning, causing serious ? and even fatal - illnesses. 48 Hours looks at four of these killers through the eyes of some of their victims. Toxic Mold: Remember Erin Brockovich, the antipollution crusader whose story became an Oscar-winner for Julia Roberts? She has another cause: Her home was invaded by the toxic mold called stachybotrys, which Brockovich says gave her 10-year-old daughter and her husband a variety of ailments. Fatal Flights: On Jan.. 9, 1999, Karen Perkins flew to Belize ? a flight of more than nine hours. The next day, Karen, an avid SCUBA diver, went on her first dive. It lasted only minutes, but when she surfaced, she complained of pain and fatigue. As soon as she was back on the boat, and before the crew could help her take off her gear, she was dead. Did she die of blood clots, related to the long flights she took? Death Boats: For Ken and Bambi Lynn Dixey and their four boys, summer vacation has always meant houseboating. But on the night of August 2, 2000, the Dixey's youngest boys, Dillon, 11, and Logan, 8, went for a last swim before bed off the back of the boat. Five minutes later, they were both dead from carbon monoxide poisoning. Danger In The Attic From 1963 to 1990, in the town of Libby, Mon., the W.R. Grace Company mined tons of an ore called vermiculite. It turns out vermiculite contains a contaminant called tremolite, which is a form of asbestos. Now the town must face the consequences.

Thursday, September 20th, 2001

s14e42: Enough Trauma for a Lifetime

If anyone in America is prepared for the devastation at the World Trade Center, it's 49-year-old Tim Gallagher, former firefighter and now a leader of the Texas Urban Search-and-Rescue team. ?I spent almost 20 years on the street as a paramedic, Gallagher tells 48 Hours Correspondent Harold Dow. ?Trauma was an everyday part of my life.? He thought he had seen everything until six years ago, when his team was deployed to help with the aftermath of the Oklahoma City bombing. But that was before Sept. 11.
Season 15
Friday, September 28th, 2001

s15e1: At Ground Zero

It's 8:48 on Tuesday morning, two weeks to the minute that the first hijacked jet crashed into the World Trade Center. At Ground Zero, where more than 6,000 people are still missing, the solemn search for any sign of life goes on. But even this vital work must stop to remember the thousands who are lost somewhere in these mountains of debris. Assistant Fire Chief Frank Fellini has been at Ground Zero since the first hours of the attack. "Almost everyone knew someone. I've met five or six firefighter fathers looking for sons and sons looking for their fathers." 48 Hours was granted unprecedented access to both Ground Zero and the command center of New York's Office of Emergency Management. An army of 20,000 city, state and federal workers as well as volunteers are on the front lines, carefully sifting through debris.

Friday, October 5th, 2001

s15e2: Safe at Home?

Like all new mothers, Eviva Dubin, a 31-year-old New Yorker, wants her 8-week-old baby, Harrison, to have everything he could possibly need. So Harrison has his very own gas mask, as does every member of the family. Dubin also is stockpiling antibiotics, all as protection against a chemical or biological terrorist attack. ?I think it can be seen as hysterically humorous. I think it can seem extreme,? Dubin tells 48 Hours Correspondent Susan Spencer.?But in the event of a chemical or biological emergency, I don't want to wait for the Feds to send in the antibiotics and masks to get help. I don't feel like waiting on line with my child and husband for a mask; it might be too late by then.?

Friday, October 12th, 2001

s15e3: Untold Story of Flight 11

American Airlines Flight 11 was the flight that changed everything. 48 Hours reports what really happened during the flight, the first to crash into the World Trade Center.

Friday, October 19th, 2001

s15e4: Special Security

On Sept. 13, 48 hours after World Trade Center attack, a bomb scare at Grand Central Station panicked New Yorkers. Almost six weeks later, many people still seem panicked, living with anxiety, with dire predictions of coming attacks and with anthrax now a household word. Dr. Alan Louie, of Arthur D. Little Laboratories had been working on this anti-anthrax foam long before the attacks. 48 Hours'Susan Spencer reports on new efforts to counteract the threat. Two chemicals, mixed with water and used in a fire extinguisher, become an expanding foam that will stick to the walls and cover the floors, making sure that an entire area is safe again.

Thursday, October 25th, 2001

s15e5: Double Life

For more than 30 years, Jocko Marcellino and Screamin' Scott Simon have made a living acting like their idols: doo-wop singers from the 1950s . They are the founders of Sha Na Na, the musical group with the grease and the goofy hit television show in the '70s. "They're not the latest hits, but they're the greatest hits," Simon says of the songs the group popularizes. "We're not stars. We didn't write the songs; we didn't sing the original hits." Nevertheless, the group built itself up into headliners, the most memorable of which was probably John "Bowzer" Bauman. Famous for a pose in which he simultaneously flexes a muscle and opens his mouth, Bowzer was that kind of greasy but intensely vulnerable character that really did exist in the '60s and in the '50s. Bowzer and the others are in their 50s now, and their music lives on. Sha Na Na sold millions of records, but they never had a hit of their own. They would interpret the hits of others; in a sense, they were the great pretenders. But it was all in fun, at least until one day, when a greaser with a great voice showed up in Florida fooled a lot of people. Danny C. was not just a great pretender; he was a great imposter, reports Correspondent Bill Lagattuta for 48 Hours.. Nothing seemed to stop Gerald Barnes, not even three more arrests and convictions for medical fraud. He didn't just lie to patients and doctors. He lied to his five wives. His last marriage in 1994 was to Lisa Roberts; he told her he was a doctor. "He was very charming," says Roberts. She never doubted that he was a doctor. Gerald Barnes:What drove this personable, smart man to deceive so many people? One psychiatrist who examined him called him "immature, extremely insecure... and depressed." But Barnes claims he was only interested in helping others.

Friday, November 2nd, 2001

s15e6: The Rookies

48 Hours tracks new members of law enforcement as they come face-to-face with the real world of law and order. In San Antonio, Texas, three idealistic people take on three demanding jobs; police officer, a prosecutor and a probation officer. Follow them as they wrestle with situations they never anticipated. Ben Flores is fresh out of the police academy, but is he too nice for the mean streets? If he can't toughen up fast, he could lose his life. With help from his veteran partner, Flores quickly learns that good manners don't cut it when making rounds in the worst part of town. Find out what happens. Cory Isaacs is a rookie prosecutor who has never argued a case before. As he deals with prostitutes, burglars and drug addicts, he learns lessons that he didn't get in law school. Mimi Mijares gets to work when criminals are released back onto the street. She is a rookie probation officer charged with supervising dangerous criminals. But what is a 56-year-old mother of two doing in a job like this?

Friday, November 9th, 2001

s15e7: Out of Control aka Parent Trap

Attention Deficit Hyperactivity Disorder may be the most controversial health issue in the United States. Whether ADHD exists, and how to treat it, have become topics of heated debate among doctors, teachers and parents. 48 Hours follows two families struggling with this confusing, difficult condition. Can they help their children before they lose control completely? Grappling With ADHD: Part 1: Erin Moriarty follows two families who are trying to treat behavior problems in their children, using two very different approaches. Part 2: While one family experiments with a new medication, another tries to solve the problem without any drugs at all. The Controversy Over Adderall: Part 1: It's not just children who are struggling. 48 Hours reports on the case of Dawn Branson, a mother. After taking medication for ADHD, she says she had a psychotic reaction; she ended up crashing her car in an accident in which her son died. Part 2: Branson is suing the manufacturer of Adderall, Shire Pharmaceuticals, to improve the warning label. How does the company respond?

Friday, November 16th, 2001

s15e8: Murder in Las Vegas

On Dec. 18, 1994, real estate millionaire Ron Rudin disappeared from his home in Las Vegas. His skull and some charred bones were found in January 1995 in the desert near Lake Mohave, about 45 miles from Las Vegas. After a two-year investigation, police moved to arrest Ron's wife, Margaret Rudin. But before they could arrest her, she went on the lam. After two years on the run, she was arrested in Massachusetts, and brought back to Las Vegas, where she stood trial for murder. Is this soft-spoken grandmother guilty of a brutal murder? 48 Hours Correspondent Harold Dow investigates.

Monday, December 3rd, 2001

s15e9: A Family Torn Apart

To many, it seemed to be a perfect life. Jane and Bob Dorotik had been married for 30 years. But then it all turned sour. In February 2000, Bob disappeared. Early the next morning, his body was found by a mountain road near their home. He had been beaten and strangled. Three days later police arrested Jane for murder. She claimed she was completely innocent, and said that she loved her husband. But police say she had ample motive. The couple, who had separated and reconciled once, were reportedly not getting along.

Friday, December 7th, 2001

s15e10: Twin Miracles

For the last week, Americans have been following the dramatic story of twin baby girls from Guatemala, joined at the head -- until a daring, 22-hour operation by neurosurgeons in California separated them. The prognosis for both is cautiously optimistic. Correspondent Jane Clayson reports on another amazing story of conjoined twins. From the time she was a little girl, Emily Stark says she knew that twins were in her future. When she became pregnant in November, 2000, an ultrasound verified her premonition: she was carrying twins. Then she had another hunch: that they were joined. Doctors confirmed that she was right about that too. At first, the Starks were devastated. But the twins were joined at the base of the spine and did not share any internal organs, which greatly improved their chances for survival. The Starks decided to keep the babies. Two months before the due date, Emily went into labor and delivered her twin girls, Alexandra and Sydney. After the birth ot the twins Sydney and Lexi, the Starks decided to separate the girls. But the surgery carried the risk of paralysis. Could the team of doctors succeed?

Wednesday, December 12th, 2001

s15e11: Addicted: OxyContin

"I never said I want to grow up to be a junkie, ever," says 22-year-old Troy Swett. But he did, and he now he is ashamed of it. Like tens of thousands of people around the country, he breaks the law every day, abusing a powerful painkiller called OxyContin. "If I were to go without Oxys, I'd feel violently sick," he says. Harold Dow reports on Swett's struggle to free himself of addiction. Seven years ago OxyContin didn't even exist. Today, the Drug Enforcement Administration says abuse of this legal drug is growing faster than any other prescription remedy in decades. Purdue Pharma developed OxyContin to provide long-lasting pain relief. The drug contains a large quantity of narcotic, coupled with a special time-release agent to control the dosage ? an innovation some call a miracle.

Friday, December 21st, 2001

s15e12: All in the Family

48 Hours presents a several remarkable stories of family love and devotion. A Family That Plays Together: How did a 5-year-old piano prodigy end up living in a trailer in rural Maine? Meet Noah Gray-Cabey and the rest of his unique, and very musical family. An Adopting Kind Of Town: Center, Texas is a typical small town. Then one day, residents began adopting scores of troubled children from the city. Why did one town decide to make such a difference? Tower Twins: For 37 years, the Hoffman twins, Stephen and Gregory, were almost inseparable. When one died in the World Trade Center collapse, the other decided realized he now had two families to take care of - his own and his brother's. The Jackson 20: Michael and Mary Jo Jackson, who after having seven children of their own, began adopting even more. They have now adopted 11 kids. How do they do it? And why?

Friday, December 28th, 2001

s15e13: Your Wildest Dreams

Rodeo is a brutal, dangerous business. And it's also one of America's fastest growing sports. 48 Hours gets the inside story on this exciting, peculiarly American pursuit. A City Slicker Tries Bull Riding: A suburban Boston stockbroker dreams of being a bull rider. So he goes to a Georgia rodeo camp. Will he come back in one piece? Cowboy Dreams: Chris Harris' and grandfather are lawyers. But Harris wants to be a rodeo star. Can this 24-year-old take his dream all the way to the world championship? Cowboy Dreams, Part 2: Surprising everyone but himself, Harris makes a run for the championship. On the final day of competition, he has a chance to win. Can he do it? The Myers Family: Rodeo veteran Butch Myers loves the sport so much he named one of his sons Rope. Butch, Rope, and Cash, his other son, have become the First Family of rodeo.

Friday, January 4th, 2002

s15e14: Web of Seduction

If you have a child who's old enough to use the Internet, you probably know all about online dangers -- everything from violent games to teen chat rooms invaded by sexual predators. You may think that you're doing enough to protect your family by putting strict limits on your child's Web surfing. But, as Correspondent Susan Spencer reports in this story that last aired in September 2002, it may not be enough to stop your child from being lured halfway around the world into a web of seduction

Friday, January 11th, 2002

s15e15: Bookie's Wife

When Bob Angleton pulled into his driveway on a Thursday evening in April of 1997, he knew something bad had happened. "As I pulled up into my spot, I noticed the back door was open," he tells 48 Hours. "Now I was concerned." Bob had begun to worry earlier that evening when his wife, Doris, didn't show up at their twin daughters' softball game. Bob, the team's coach, phoned and paged her but she didn't answer. After the game, Bob drove 12-year-olds Niki and Ali straight home. By then, even the girls were worried. "We were all worried; we didn't know where she was," says Ali. "We needed to find where she was," adds Niki. When he found the side door open, Bob didn't go inside. Instead, he backed out the driveway and called 911. Minutes later, police officers arrived, and entered the house. One of them came out and broke the news to Bob. "He came out, walked up to me, looked me in the eyes and said, 'Was your wife wearing a white shirt?' The message was clear, it was clear to me," Bob recalls. Doris Angleton's body was found lying in the hallway next to the kitchen. She'd been shot seven times in the face, five times in the chest. "My legs buckled," Bob says. "He (the officer) grabbed me and he held me up and said, 'Look, you got to be strong for your daughters; you gotta be strong for your kids. Stand up, stand up.' " As hard as it was to tell the girls what had happened, it was next to impossible to explain why it had happened, why anyone would want to kill Doris Angleton. Correspondent Richard Schlesinger has an update to this 48 Hours Mystery, which originally aired in June 2002.

Friday, January 18th, 2002

s15e16: A Lot to Lose - Atkins Controversy

More than 52 million Americans are actively trying to lose weight. One of the best-selling books of all time, ?The Dr. Atkins Diet Revolution,? which has attracted more than 30 million American dieters, allows people to eat as much fat as they want, but very few carbohydrates. Dr. Atkins claims that without carbohydrates and foods loaded with sugar, the body is forced to burn fat for energy, which he says takes off pounds. However, last fall the American Heart Association issued an advisory against going on high-fat diets like Atkins', though the diet has never been tested. What's a dieter to do?

Wednesday, January 30th, 2002

s15e17: Target Terror

Since September, America has scrambled to fortify its homeland defenses. Now, with the Salt Lake City Winter Olympics just a few days away, the country faces an enormous security challenge. 48 HOURS takes an inside look at some potential threats to America, and the cutting-edge efforts to combat them. Tracking Terror: Steve Emerson and his group of specialists are obsessed with tracking Islamic terrorists and their sympathizers. Do they go too far? Whipping Up Terror: Meet an American industrial chemist who may be helping terrorists learn how to make chemical weapons. Winter Olympic Lawman: One man is in charge of making sure that the Salt Lake City Winter Olympics stay safe from terror. Can he succeed? Target: Petersburg: Marines use a U.S. city as a training ground in how to stop a deadly terror attack. Hartman At Ground Zero: Steve Hartman reports that Ground Zero has become a hot tourist attraction.

Monday, February 11th, 2002

s15e18: Your Money or Your Life

Conducting a year-long investigation, 48 Hours uncovered a black market organ transplant trade in the U. S. and abroad. More than 80,000 Americans will need transplants this year, and thousands will go unfulfilled due to a severe shortage of organ donors, But few in the medical field will discuss the controversial trade in human organs. In a world exclusive, 48 Hours reveals a thriving business in human organs. Black Market Business: Some Americans who need kidney transplants are going abroad to buy kidneys on a thriving market. 48 Hours investigates. A Gift Of Life: Kenny Franciscus found out he needed a new liver or he would likely die. The waiting lists for transplants were long. Then a member of his church volunteered to make the sacrifice. Would it work? A Second Chance At Life: A revolutionary new artificial heart may one day be as common as a pacemaker. Will the device help save the life of a retired oilfield worker?

Wednesday, March 6th, 2002

s15e19: Is It A Crime?

Four compelling stories. Four difficult questions. No easy answers. What would YOU do? 48 Hours airs the stories of people faced with complexing and intriguing issues. But we want you to do more than just watch. We want you to weigh in and tell us what you think. On Wednesday, March 6, you'll have the chance to vote. Watch the broadcast, and then go online and be heard. We'll have YOUR results at the end of the broadcast. Recipe For Trouble? Debbie Jeffries tried everything to help her eight-year-old son Jeff, who was diagnosed with a long list of behavioral disorders, including Attention Deficit Disorder and Intermittent Explosive Disorder. She tried an equally long list of powerful prescription drugs. But nothing worked: Jeff often demonstrated violent behavior, often threatening those around him. Debbie was going to have to give him up to the care of the state. Then a doctor recommended giving him medical marijuana, in a muffin. In California, medical marijuana is used to treat pain from ailments like AIDS and cancer. She tried it for Jeff. It worked; her son became happy and well-behaved. But when Child Protective Services found out, they accused her of being an unfit mother and putting her son at risk. Authorities may try to take her son away. Debbie says that without marijuana, her son is uncontrollable, and she won't be able to keep him. Will Debbie's effort to keep her son lead to her losing her son? Not With My Daughter: When she was younger, 13-year-old Eden Palmer sometimes slept over at the home of a family friend, Scott Phillips. Eden told her mother, Lori Palmer, that during past sleepovers, Scott had sometimes climbed into bed with her. Lori notified police and then took action. She forced Phillips to a wooded area and made him confess. He was arrested, but so was Lori, who was charged with felony kidnapping. Who should go to jail? The molester, or the mother who took matters into her own hands? Who Decides? When Michael Ryan was born 15 weeks premature and possibly suffering multiple birth defects, his parents, Dr. Greg and Traci Messenger, asked doctors not to use extraordinary efforts to save him. But the hospital put the child on life support, later arguing the boy had a good chance to survive and live a normal life. Dr. Messenger and his wife felt differently: they removed their child from the respirator and Michael Ryan died in his parent's arms. Dr. Messenger was charged with manslaughter. Will he be convicted? Is what he did wrong, or was the hospital wrong for not following the parents? wishes? Zero Tolerance: High school senior Jenna Stricoff was an honors student. Her father was diagnosed with lung cancer. His dream was to see his daughter graduate. Determined to make that a reality, Jenna accelerated her course load so she would graduate early. But one morning, she drank vodka with friends and went to school under the influence. She was caugt, and under the school's ?zero tolerance? policy, she must serve a mandatory one-year suspension. But if Jenna is out a year, her father won't live to see her graduate. So what does the school do?

Friday, March 8th, 2002

s15e20: The Mystery of Slide Mountain

Peter and Rinette Riella Bergna were a seemingly normal and happily married couple who lived in upscale Incline Village, Nev., near Lake Tahoe, Calif. He was an antiques dealer and she had just switched careers. Once a highly paid pharmaceutical consultant, she became an international tour guide, a job that paid much less and required weeks of travel at a time. When Rinette was killed in a mysterious crash on Slide Mountain, near Reno, Peter, her husband of 11 years, became the chief suspect in what police said was a murder investigation, Susan Spencer reports for 48 Hours.

Wednesday, March 27th, 2002

s15e21: Reasonable Doubt

When beautiful young mother Judi Eftenoff died of a cocaine overdose in her Phoenix house, it seemed like a terrible accident. Then police arrested her husband, Brian, and charged him with murder. After a five-week trial, a jury reaches a verdict - but that's only the beginning of the story. Was her death an accident, or a murder? Erin Moriarty investigates.

Friday, March 29th, 2002

s15e22: Animal Magnetism

48 Hours takes an inside look at some fascinating animals and the people who love them. Some people will go to extreme lengths to express their love and devotion for their pets ? including going to jail and cloning. Others seeking to find lost pets fall prey to scam artists who entice their victims to pay large sums of money in hope of recovering their missing pets. Pet Scams Take Off: 48 Hours reports on a new criminal trend: pet scams. Holding On To A Pet: To ease the pain of his inevitable death, Becky Cranford decided to preserve a piece of her beloved border terrier with the help of modern technology. She is not the only one. Pet Cloning Arrives: Will pet cloning one day be common? Jim Axelrod reports. An Animal Paradise: In Utah, animal lovers have created an amazing shelter for older animals, who might otherwise be put to sleep. Fur Flies In Divorce: When animal lovers divorce, they sometimes have bitter custody battles for the cats and dogs. Will one woman go to jail rather than give up her pets?

Wednesday, April 3rd, 2002

s15e23: To Hell and Back aka Abducted

Former Hells Angel Glen Heggstad was on the adventure of a lifetime: a year-long motorcycle trip from his home in California, through Mexico, Central America, all the way to the tip of South America and back. His plan was to ride 20,000 miles along the toughest terrain in the world. But a kidnapping derailed those plans. Troy Roberts reports.

Wednesday, April 10th, 2002

s15e24: Tracking A Killer I

Early each morning, local fishing constable Tony Jackett patrols the waterways around tiny Truro, Mass., on the tip of Cape Cod. Jackett, who comes from a long line of Portuguese fishermen, has been married nearly 30 years. At 52, he has five grown children and is already a grandfather. He should be enjoying this time of his life. But lately that's been impossible. What happened here on Jan. 6, 2002, changed not only Jackett's life, but the town of Truro as well. In January 2002, Christa Worthington, a glamorous former fashion writer, was murdered in her home, stabbed in the chest. Correspondent Susan Spencer updates a mysterious murder case that was reported on Aug. 5. 2002.

Friday, April 12th, 2002

s15e25: Spencer's Journey

What makes someone fit to be a parent? Amid competing claims and accusations, adults in conflict sometimes lose sight of what is in the best interest of a child. 48 HOURS correspondent Bill Lagattuta reports that Aaron and Lynda Kass, of Brentwood, Calif., have raised 2-year-old Spencer Kass as their own since the day his birth mother, Crystal Kane of Texas, gave him up for adoption. Kane's only demand was that it be an open adoption. As for the biological father, the Kasses' adoption attorney said he would not be a problem. However, Michael Elskes, of Houston, had no idea his son was put up for adoption and never gave his permission. As soon as he received a letter from the Kasses' attorney asking him to relinquish parental rights, he refused and filed a court order to take Spencer away. Thus began the two-and-a-half-year cross-country custody battle to win him back.

Wednesday, April 17th, 2002

s15e26: Spring Break Exposed

Joe Francis hits Panama City during spring break to videotape women willingly exposing themselves, but some say they feel exploited.

Friday, April 19th, 2002

s15e27: A Cop Behind Bars

Patrick Bradford was once a proud police officer. "There's no question I was exceptionally good at it," he says. "And it came naturally for me. And it was just like being right where you're supposed to be." But today, Bradford is in prison serving 80 years for murdering his girlfriend, Tammy Lohr. In August 1992, she was stabbed repeatedly in her back and neck, before her body was set afire. The crime rocked Evansville, Ind. Tammy, a 24-year-old civilian jailer, was attractive, energetic and popular. Bradford insists he had nothing to do with Tammy's murder. Susan Spencer reports on this tangled, tragic case.

Monday, April 29th, 2002

s15e28: Trouble Next Door II

A report on problems with neighbors and includes an interview with Ozzy Osbourne's former neighbor Pat Boone.

Wednesday, May 1st, 2002

s15e29: Teen Idol

From Frank Sinatra to Frankie Avalon, from Elvis to the Beatles, teen idols have been a part of American culture for decades. Now, 14-year-old Aaron Carter wants to be the next big thing. He's got the look and the moves, and he's got something extra: his mom, Jane Carter. Harold Dow reports. Say Jane: "You have to be tough. You can't be nice. You can't say yes to everything that everybody wants from you. Sometimes, you have to be the bad guy. And you're gonna make people mad here and there, but you gotta not worry about that. You just gotta worry about number one, and that's my kids." Jane is Aaron's manager, and she is determined to make him a superstar.

Friday, May 3rd, 2002

s15e30: Perfect

In January, 2000, with her daughter's wedding coming up, Angie Paquette, a 47-year-old Tampa housewife and mother of three decided to treat herself to a tummy tuck. "I was not doing it because I'm a vain person," she tells Correspondent Troy Roberts." It was just to feel good about myself." With time at a premium, she checked the Tampa phone book and found that Dr. Daniel Callahan offered surgery at a resort in Cancun, Mexico. A friend had heard good things about Doctor Callahan, and Angie recognized his wife, a former TV anchor. Plus the cost seemed reasonable: $5,900 including airfare and room and board in Cancun. The next week, Angie and two other patients flew to Mexico on a plane piloted by the doctor himself.

Wednesday, May 8th, 2002

s15e31: Millionaire Boys Club

On the night of March 15, 2001, Danny Petrole, the son of a retired Secret Service agent, was brutally gunned down in an affluent suburb near Manassas, Va. Petrole, a 21-year-old college student, was shot nine times as he sat in his car, just outside his townhouse. Within weeks, police arrested a suspect in Danny's murder. Owen Barber, 21, grew up in a comfortable neighborhood near Manassas. According to Barber's then longtime girlfriend, Jennifer Pasquariello, Barber was a normal suburban kid. Barber told police that another suburbanite, Justin Wolfe, had hired him to kill Petrole in exchange for money and drugs. Wolfe and Barber had been friends in high school. Wolfe, 20, was arrested and charged with capital murder. Peter Van Sant reports on an unlikely tale of drugs, sex and greed in the suburbs.

Friday, May 10th, 2002

s15e32: Legends

Profiles featuring Kirk Douglas, Julie Andrews, Lauren Hutton and Loretta Lynn.

Monday, May 20th, 2002

s15e33: Murder In The Fast Lane

Mickey Thompson was an American racing legend, once one of the fastest men on earth. During his career, he set 395 different speed records. But his career came to an end in 1988, when he and his wife, Trudy, were shot and killed outside their home in California's San Gabriel Mountains. Their murders remained an unsolved mystery for more than a decade. But Thompson's sister, Colleen Campbell, never stopped hunting for the killers. She says she knows who did it - her brother's business partner, Michael Goodwin. But can she help police prove it? Correspondent Bill Lagatutta reports on a case he's been covering for years.

Friday, May 31st, 2002

s15e34: Truth and Consequences

A Navy Scandal - A Cheating Scandal And An Honor Code. Cherry Tree Moments - How Honest Are You? Foul Play - A Little League Record Marred. Cheating in the Heartland - Cheating Scandal Divides Kansas Town.

Friday, June 14th, 2002

s15e35: It's All In Your Head

Dr. Larry Farwell believes he's invented new technology that will revolutionize crimefighting by telling investigators what's inside someone's head. "I'm sort of a neuroscientist by training and a crime fighter almost by happenstance," he says. Dr. Farwell calls his invention brain fingerprinting. It's based on the widely accepted theory that when people are presented with familiar information, like words or images, their brains unconsciously emit special electrical signals called brain waves.

Monday, June 17th, 2002

s15e36: End of the Road

When a father is murdered while jogging, his family comes under suspicion.

Friday, June 21st, 2002

s15e37: Jackpot!

In the small town of Roby, Texas, people were down on their luck. But then their luck changed, in a big way. Forty-three of them hit the lottery, and overnight, struck it rich. 48 HOURS reports on the unpredictable results of this unlikely event.

Friday, June 28th, 2002

s15e38: Death in the Desert

Anthony Haynes was a troubled kid. In the spring of 2001, after the Phoenix teen was caught shoplifting, his mother Melanie enrolled him in America's Buffalo Soldiers Re-enactors Association, a boot camp run by 57-year-old Charles Franklin Long II. She never expected him to end up dead. Who is to blame? Richard Schlesinger reports.

Wednesday, July 10th, 2002

s15e39: Idol Maker

Three teen idols - Britney Spears, the Backstreet Boys and NSYNC - dominate today's pop music scene. Together, they sell millions of records, make millions of dollars and have millions of fans. The also have something else in common: manager Johnny Wright. "I know what a star is to me," Wright tells Troy Roberts. "Now it's my job to go out and convince the world of that." Spears calls him "a great friend, a talent, a cool guy." NSYNC's Justin Timberlake and Chris Kirkpatrick call him a master of the music business. "He goes beyond what a manager should do," says Timberlake. "You can tell he always takes pride in making sure the acts he's involved with have a great show." Wright, 41, started small in Cape Cod., Mass., as a music-loving teen-ager with dreams.

Friday, July 12th, 2002

s15e40: Sin City Exposed

Las Vegas is a city of high stakes and security. Meet high roller Larry Flynt, entertainer Wayne Newton a 14-year-old prostitute, a cop who is a dancer by night and a card counter.

Monday, July 15th, 2002

s15e41: Murder Without Justice

A man photographs the brutal rape and torture of his girlfriend, but doesn't do time for murder. Why not?

Friday, August 2nd, 2002

s15e42: Til Death Do Us Part

Examining the "battered woman syndrome---a state of fear and helplessness," says Dan Rather, "that, in a few extreme cases, leads to murder." The report says some courts are recognizing the syndrome as a defense. Included: an Ohio woman convicted of shooting her husband.

Monday, August 5th, 2002

s15e43: A Question Of Guilt: The Bakley Murder

Christina Scheier and Bonny Lee Bakley had been best friends since they were kids. "Bonny had set out the goal to be a celebrity when she was very young," says Christina. "She wanted to be on TV and say to all the people growing up, 'Hey everybody, here I am now, now you'll really notice me.'" Ironically, Bonny achieved her lifelong goal only when she died. Months before, Bonny had married actor Robert Blake, a Hollywood loner. Police believe he shot Bonny to death on May 4th, 2001. She was 44. The story of how Bonny Lee Bakley ended up in Hollywood, married to a one-time big name star - reads like a movie script. Peter Van Sant reports.

Wednesday, August 7th, 2002

s15e44: A Family Accused - Revisited

Given her past, Cheryl Amirault LeFave is almost grateful for her grueling schedule. She's working two jobs, for a total of nearly 70 hours a week. "I had such a difficult time job searching. The notoriety of the case causes people to be hesitant with respect to employing me," says Cheryl, who at age 29 was convicted of molesting preschoolers. "It's something that I'm determined to overcome." Cheryl, who was found guilty of raping and indecently assaulting four children, spent eight years in prison. But now, Correspondent Susan Spencer reports on dramatic new developments in this case.

Friday, August 23rd, 2002

s15e45: Middletown, U.S.A.

A look at life in a town after Sept. 11. Dan Rather hosts.
Season 16
Friday, September 20th, 2002

s16e1: Silent Killers II

Silent Killers: Fantastic Pahegs?: After breaking his foot five years ago, Toronto bass player Alfred Gertler got an infection that antibiotics couldn't cure. Doctors told him he might have to have his foot amputated. But then he read about a radically different way to treat infections. The treatment was in the former Soviet Republic of Georgia, at the Eliava Institute in Tbilisi. ?It was very strange. But it seemed like a lifeline,? he says. So he went. ?They had no heat, no electrical power, no water for much of the day,? says Gertler. What Eliava did have was treatment that worked. They poured an ointment in the wound and within three days, the infection was gone. Susan Spencer reports. Silent Killers: Deadly Food: Whenever 3-year-old Drew Randall is invited to a party near his home in Mansfield, Ohio, his mother, Adrienne, packs him food. A special education teacher, Adrienne isn't just being picky or over-protective, reports Correspondent Erin Moriarty. A bite of the wrong food could kill Drew. Silent Killers: Scary Superbugs: Two years ago, Bobbie Mackeon got a paper cut. She thought it was no big deal. But it got infected. Bobbie, a nurse practitioner, spoke with the doctors at her hospital, and they all figured an antibiotic would take care of it. It didn't. Nor did the next two antibiotics she tried. ?The bug that was in there was eating these antibiotics for breakfast,? she says. With her infection still raging, Bobbie turned to an intravenous antibiotic, which finally did help. But complications then led to potentially fatal blood clots. ?The blood clot was about four inches across and it had little bubbles around it, which told us it was infected,? she says. The clots were so severe that her life now depends on high doses of blood thinners, which created new problems. Any injury can now be life threatening, because it is difficult to stop her body from bleeding. Now, instead of running as she used to, she works out, carefully, in her garage. That a tiny infection could spiral into a life-threatening condition doesn't surprise Michael Shnayerson or Mark Plotkin. In their new book, ?The Killers Within,? they explore why antibiotics don't work the way they used to. Susan Spencer reports. Silent Killers: Meningitis Strikes: In March, 2000, John Kach, a college freshman at Salve Regina University in Newport, R.I., was having the time of his life. ?I started concentrating on basketball, started to lift, getting my grades up, going to parties, doing my thing,? the young man recalls. Then, the six-foot-four, 210-pound athlete lost everything in a nightmare that began when he was recovering from what he thought was the flu. Peter Van Sant reports.

Friday, September 27th, 2002

s16e2: A Crime of the Mind

Eight years ago, when Jane first walked into his Orlando, Florida, psychiatry practice, Dr. Ronald Malave says he had no idea what he was in for. He ended up accused of having sex with her, a patient with multiple personality disorder. Jane, who asked that her last name not be used, has been married for 13 years, and has raised a teenage daughter. That's remarkable, considering that she's been diagnosed as having as many as eight personalities. Jane had been referred to Malave by a colleague who said he couldn't help her anymore. Before long, Malave understood why. Jane was hearing voices and having psychotic hallucinations. He diagnosed her with a type of schizophrenia, along with the sometimes-controversial condition commonly known as multiple personality disorder. "It's embarrassing, it's mortifying, because I don't have a switch that I can control. I just want the voices to be gone. That's all," she says. "The core Jane would be a polite, apologetic patient," he says. But some of her other personalities were quite different. "Vanessa" was brash and aggressive. "Bridgette" was 16 and preoccupied with sex. A year into therapy, Malave claims, "Bridgette" wanted to have sex with him. Dr. Malave says he told her no. Happily married for 23 years, he was devoted to his wife and two children.

Friday, October 4th, 2002

s16e3: Searching For A Killer

Their faces are instantly recognizable, but John and Patsy Ramsey are famous in a way no one would want. Although they have never been publicly called suspects or charged with the 1996 death of their daughter JonBenet, they are resigned to a painful reality. "We could find the killer tomorrow, he could be arrested, convicted and jailed, and there'd still be 20 per cent of the population would think that we had something to do with it," says John. 48 Hours Investigates is taking a fresh look at the Ramsey case: finding new evidence and new leads, and reporting on the Ramseys' personal story, and their thoughts on what happened in their Boulder, Colo., home on Christmas night in 1996. 48 Hours Investigates will also report on never-before-seen videotapes of the police interrogation of both John and Patsy Ramsey. Erin Moriarty reports.

Friday, October 11th, 2002

s16e4: The Alibi: Disturbing the Peace I

On Sept. 28, 2000, Kim Camm and her two children were victims of a triple murder in New Albany, Ind. They were found shot to death at home in their garage. Kim and her 5-year-old daughter, Jill, were shot in the head. Her son, Brad, 7, was shot in the chest. The murders were reported by Kim's husband, David Camm, a former Indiana state trooper. "In some ways, it still seems like a nightmare that just didn't happen," says Janice Renn, Kim's mother. Three days later, the community mourned for the Camm family. But just hours after the memorial service, police arrested their prime suspect, David Camm, for murdering his wife and two children. Camm, who claims his innocence, has a very good alibi. Eleven witnesses say they were with him at the time of the murder. It's simple police work to suspect the survivor when family members are murdered. But this case quickly became very complicated. David Camm is from a very large, prominent family in the county, and he has what seems like an airtight alibi. On top of that, there's no obvious motive for these murders. So proving what happened behind these garage doors, beyond a reasonable doubt, is going to be very tough. Correspondent Richard Schlesinger reports in this, the firstours report on these murders.

Friday, October 11th, 2002

s16e5: The Alibi: Reasonable Doubt I

When their son-in-law David Camm was arrested, Janice and Frank Renn couldn't believe it. "I just couldn't believe that the person I knew, thought I knew, could do that," says Kim's mother, Janice Renn. But in the 15 months between the killings and the start of Camm's trial, the Renns have become convinced that their son-in-law is a murderer. "There's no way you're going to bring the kids back and my daughter back," says Kim's father, Frank Renn. "No way, no matter what they do with David. But he'll have to suffer, when he dies someday - if it's soon or if it's 40 years from now - he's got to answer to God. The murders of Kim, Brad and Jill Camm have gripped this small Indiana town. And as the trial begins, defense attorney Michael McDaniel knows all eyes are on the courthouse, and on his client. "Right now, David is the only one out there that they can punish," says McDaniel. "My life is on the line," says Camm. "I'm not just fighting for me, it's not just me, I want justice for my wife and my children."

Friday, October 18th, 2002

s16e6: Addictions on All Sides

48 Hours Investigates about addictions. Susan Spencer, explores whether the Washington area sniper is into some kind of addiction of his own: Do serial killers get to the point where they treat their acts of violence as a "fix?" Susan also looks back at a deadly 1990 sniper case in Ohio where the gunman later explained his actions. 48 Hours Investigates also examines other addictions, like being hooked on computer games. Industry analysts are saying that more than 100 million people will be playing these games by 2005. One of the most popular of the new Internet games is Everquest, which actually has the nickname 'Evercrack' because it's so addictive. You'll hear people tonight tell you that it's virtually impossible to stop playing. We also look at shoplifting - a crime for which Winona Ryder faces trial next week. For some people, is shoplifting a habit nearly impossible to kick? Plus the original supermodel, Janice Dickinson, who says she became addicted to fame.

Friday, October 25th, 2002

s16e7: Investigators

48 Hours Investigates reporter Richard Schlesinger found - a veteran crime scene investigator who retired from the Los Angeles County Sheriff's office in order to become the lead story editor on the hit show "CSI." Her name is Liz Devine. She was a criminalist for 15 years, working over 800 cases, solving countless murders, and helping convict many notorious criminals. But now she's brought her cases and her expertise to "CSI," where you'll see her at story meetings and with the actors whom she teaches about the real way to handle the forensics. When Richard Schlesinger went to the L.A. Sheriff's office to ask about Liz, a call came in about a quadruple murder case, and the office allowed Richard and our crews to follow the real CSI team while they investigated and solved the crime (you won't believe this) in exactly 48 hours. The story is riveting. You will be there when - and see how - the police solve the multiple murders. It's as good (actually better) than anything you've seen on the TV "CSI."

Friday, November 1st, 2002

s16e8: Where is Janet March?

When it came to the important things in life, including family, friends and a comfortable home, Janet March had it all. Then, suddenly, she was gone. In the early '90s, Arthur March became one of hundreds of American retirees who settled in the lakeside town of Ajijic, in central Mexico. At the time, his son, Perry, was a successful Nashville attorney in the prime of his career. But today, these two Americans, father and son, are using that Mexican paradise as a haven. "I brought Perry down here because he didn't have any other place to go," says Arthur Perry. In 1996, Perry March's wife mysteriously disappeared. Ever since, Perry says he's become a target, too, pursued by people he says are determined to destroy him. He says these same people are trying to kidnap his two children, Sammy, 12, and Tzipi, 8. "They're very concerned," says Perry. "We're taking a lot of extra security measures ... we have to deal with it every time we go out." To understand Perry March's life, you have to go back to his former life, back to Nashville and that summer night in 1996 when his wife, Janet Levine March, simply vanished. Correspondent Bill Lagattuta reports.

Friday, November 8th, 2002

s16e9: Scammed!

Did you know that one in three American familites is victimed by fraud each year? We'll be exposing a series of consuer rip-offs including one investigated by correspondent Harold Dow. Here's a note from his producer, Marcie Spencer: The story about self-proclaimed psychic Linda Marks is one I'll never forget. Correspondent Harold Dow and I found Ms. Marks to be a very smooth operator. She was gracious and eager to tell her story... and even allowed us to spend many hours in her home, but there was always something suspicious about her behavior. When we arrived for our initial meeting with Linda Marks, our camera suddenly stopped working. We discovered a test pattern in the lens we had never seen before, which of course, made us think maybe her "psychic powers" caused our camera to break. We knew she really didn't have any "psychic power," but it was certainly a strange phenomenon. The interviews with her former customers/victims, Lynn Boys and Delores Hoffert, widow of the late Leroy Hoffert, were heart wrenching as you'll see. Ms. Hoffert is so angry that she wanted to make sure everyone knew how Ms. Marks scammed Leroy out of more than $300,000. Delores is one spunky, gutsy 71-year old. I will never forget her. Unfortunately, her late husband Leroy's encounters with Linda Marks have destroyed her dream of retiring without any financial worry. Leroy Hoffert and Lynn Boys were smart, educated people who were desperate and vulnerable and unfortunately got sucked in by a con woman's game. After watching "Scammed," we hope you'll understand what happened to Leroy and Delores could happen to anyone.

Friday, November 22nd, 2002

s16e10: Burden of Proof

what happened to 33-year-old Beverly Watson who vanished without a trace, leaving her husband Jim and two children behind. Jim became the prime suspect in the case, but all the while he raised their children as a single dad. Both kids believed he was innocent of any crime, while Beverly's girlfriends were convinced Jim was behind it all. Two years after Beverly's disappearance, some of her bones were found. The only forensics the police could muster were some dust and two scratches. So the question for the prosecutor - a tough, no-nonsense woman - was: could she prove that a loving father - which he was - have committed murder, and covered it up so convincingly?

Friday, November 29th, 2002

s16e11: Cold Turkey

48 Hours Investigates weight loss with some interesting new information for anyone who's ever thought about losing weight, which has to be just about all of us. Right? We'll be offering up diet alternatives including lap band surgery endorsed by Ann Wilson of the rock group Heart; the hot new fitness craze of pole dancing (hold onto your seats for this piece!) and the story of one entire town ? Dubuque, Iowa - that decided enough's enough. They lost close to a ton of weight in just 10 weeks! This is a program we can all identify with ? directly or indirectly. Even well-known New York restaurateur Drew Nieporent, who hit 335 on the scales, decided he had to do something drastic, is featured. Correspondent Richard Schlesinger talks to Nieporent about how he has lost more than 100 pounds, the old-fashioned way. Richard and his team spent several days with Drew, who wanders from one restaurant to the next, equipped with a cell phone and his magic elixir, a bottomless container of green tea. Although fattening temptations are everywhere ? we discovered that Drew has the best low-cal lunches of anyone we know. On any given day he's having sushi from Nobu, grilled salmon from Tribeca Grill or grilled chicken from Icon. And in all Drew's restaurants, his chefs keep a supply of tomatoes on hand for him to snack on.

Friday, December 6th, 2002

s16e12: Family Secrets

48 Hours Investigates two stories that reveal much about family, love and determination. The first one is about two women who were mistakenly switched at birth in a small-town Wyoming hospital. They didn't find out until they were in their 40s. Correspondent Erin Moriarty follows these two women as they - and this is really remarkable television - find out about each other and then meet. In the second story, correspondent Susan Spencer tells about a baby who was left under a gazebo in Addison, Ill. in 1972. She's 30 now, and has found her biological mother, thanks to the help of a Web site. Both of these segments are deeply emotional, as you might expect.

Friday, December 6th, 2002

s16e13: Tracking A Killer II

48 Hours Investigates a real-life mystery about a young, well-liked and healthy research scientist named Eric Miller who suddenly gets extremely sick and dies. Doctors thought at first it was a virus that did him in, but that turns out to be wrong. It wasn't a virus. It was poison. Who wanted Eric dead? and why? Investigators are baffled as they search for a killer. And later in the hour, police investigate a picture-perfect marriage that ? as in so many picture-perfect marriages - wasn't quite as it appeared. Lita Sullivan ? beautiful, young - was ready to divorce her cheating husband when she was murdered by a delivery man bringing her flowers. Correspondent Susan Spencer tracks Lita's husband Jim Sullivan to Thailand to confront him about the case. Susan says that one of the intriguing aspects of the case is how Lita's parents are reacting. They're not bitter or vengeful, but because of their determination to get the killer, justice for their daughter may be in their grasp?nearly 16 years after her murder.

Friday, January 10th, 2003

s16e14: Searching For Elizabeth

You probably remember the case of Elizabeth Smart of Salt Lake City who was kidnapped from her home seven months ago. The 14-year-old girl has never been found. This Friday, 48 Hours Investigates goes inside the police investigation, getting exclusive access and new information about the case which is still very active. One can only imagine what Ed and Lois Smart have been going through since the kidnapping. Their courage has been an inspiration to their children. Correspondent Jane Clayson has the first interview with Elizabeth's brothers and sister. Jane also reports new information that the kidnapping last June didn't happen the way everyone thought. We're working right up to Friday's deadline, so I can't give you too many details now. But believe me, it's definitely worth watching Friday night.

Wednesday, January 15th, 2003

s16e15: Invitation To A Murder

A husband (Mark Winger) becomes a hero for trying to stop his wife's murder. But upon further investigation, police discover that he actually orchestrated the whole thing and framed another man for the murder.

Friday, January 31st, 2003

s16e16: To Hell and Back II

48 Hours Investigates the headlines from last summer about two teenage girls in California who were kidnapped, and eventually escaped their abductor after a twelve-hour ordeal in the Mojave Desert. Peter Van Sant has exclusive details of what happened during the ordeal: the split-second decisions they made and how they found the courage to fight back and attack a dangerous, armed fugitive. You will hear first-hand the incredible, heroic story from Jacque Marris, a remarkably brave young woman.

Wednesday, February 5th, 2003

s16e17: Elizabeth's Road Home

Elizabeth Smart is home with her family at last, her long nightmare at an end. But many questions remain about the nine-month ordeal endured by Elizabeth and her family. 48 Hours Investigates gets the inside story on the investigation, and the heroic role in it played by her little sister, Mary Katherine, age 10. Despite criticism of police handling of the case, top investigator Cory Lyman is smiling. "We'll gladly take the beating for this outcome, you know. We're so pleased that it turned out this way," he told CBS News Correspondent Jane Clayson in an exclusive interview for 48 Hours Investigates

Wednesday, February 5th, 2003

s16e18: Muder In Monaco

When billionaire banker Edmond Safra died in a fire, an American ex-Green Beret was charged with setting the blaze. Is he guilty? Correspondent Erin Moriarty reports on the case of Ted Maher, a pediatric nurse who went looking for a chance of a lifetime, and wound up looking at a possible life in prison sentence instead.

Wednesday, February 12th, 2003

s16e19: Mystery in Room 813

One night six years ago, at a Sheraton Hotel just east of Los Angeles, a woman went over the balcony of Room 813 in the middle of the night. If she screamed, no one heard her. If it was a murder, there were no witnesses. If it was an accident or suicide, the circumstances seemed strange. The woman's death would be Det. Ray Rodriguez's last case in a 33-year career. It was just after 8 a.m. on Nov. 13, 1996, when he got the call. There was an apparent suicide at the Industry Hills Sheraton. But was it murder? Correspondent Bill Lagattuta reports

Wednesday, February 19th, 2003

s16e20: Lust, Lies and Videotape aka The Secret Tapes

48 Hours Investigates a story we're calling "Lust, Lies and Videotape." It's the amazing story of Andrew Luster - now a fugitive from justice - the great-grandson of cosmetics legend Max Factor. His sentencing, in absentia, is set for this week. Correspondent Troy Roberts had the only interview with Luster before he fled California- right in the midst of a trial on 87 counts, ranging from poisoning to sexual battery to rape. If that's not amazing enough, 48 Hours also has the stunning videotape evidence of his crimes, recorded by Luster himself (though a lot of it is just too graphic to air). And then, two of Luster's victims break their silence for the first time on 48 Hours. They tell Roberts how shocked they were first, to learn they were Luster's "victims" who had been drugged with GHB, the date-rape drug - and then to learn he had videotape of it all. It's real-life-drama that's a real stunner.

Wednesday, February 26th, 2003

s16e21: Chambers Speaks aka Justice Served?

On Valentine's Day, Robert Chambers walked out of a prison in upstate New York as a free man, but one still pursued by his own infamy. In an exclusive interview with 48 Hours Investigates correspondent Troy Roberts, Chambers apologized for the way he lived his life and took Jennifer Levin's. "Every day, something reminds me of her, reminds me of her family," Chambers told Roberts. "And every day, I know that I'm in prison because somebody died, and I'm responsible for that. It's not an easy feeling. You don't get comfortable with it. And it's part of my life for the rest of my life." Rehearsed lines from a con artist? Or genuine repentance?

Wednesday, March 5th, 2003

s16e22: The Negotiators aka Desperate Call

An angry man takes his infant daughter hostage and barricades himself inside a house in residential Queens. Can a team of New York Police Department hostage negotiators save the hostages - especially the baby? Take an unprecedented inside look at a hostage negotiation team at work. Find out what it's like to be responsible for people held against their will. Feel the pressure in the heart of a crisis - where success is measured in lives saved. Correspondent Harold Dow reports.

Friday, March 7th, 2003

s16e23: The Tale of the Tape

Even by outsized Texas standards, it was one of the most notorious crimes of passion in recent memory: Houston dentist Clara Harris killed her husband David, a prominent Houston orthodontist, because he was seeing another woman. Harris' crime caught national attention both for what she did and for her weapon of choice, her Mercedes Benz. And it was all caught on tape, a videotape shot by a private investigator hired by, of all people, Clara Harris herself.

Friday, March 14th, 2003

s16e24: The Babysitter's Story

Chris Routh, 16, is the kind of kid you'd like to have living next door. "I don't mean to toot my own horn, but I was a good kid," he says. "I was an 'A' student. I never broke any laws or anything. Never got into any trouble at school. I don't think I've ever lost my temper in my life. I'm a very calm-mannered, very mellow guy." Now, this mild-mannered teenager is about to find out if he will spend the rest of his life living in prison. His mother, Sissy Routh, says: "I think this was a series of tragedies that fell one upon another. And I think that Christopher happens to be the person who was caught in the wrong place at the wrong time." Chris stands accused of sexually assaulting 23-month-old Emily Woodruff, and then shaking the toddler to death. It doesn't get any worse than that.

Tuesday, March 25th, 2003

s16e25: One on One with Powell

As chairman of the Joint Chiefs of Staff during the first Gulf War, Secretary of State Colin Powell was the architect of the campaign to oust Iraqi forces from Kuwait. He has been at the heart of the decision-making process that led up to the current military conflict with Iraq. On Tuesday night, Powell sat down with 48 Hour's Lesley Stahl for an exclusive one-on-one interview.

Saturday, March 29th, 2003

s16e26: How Long A War?

The first days of the war went by in a blur of positive news for the U.S. and its allies. Then, over the first weekend, the picture started to grow darker. 48 Hours Correspondent Lesley Stahl reports on the status of the war, and on what we might expect next.

Sunday, March 30th, 2003

s16e27: Waiting on Women Warriors: Jessica Lynch

To her best friend Miriah Duckworth, Jessi Lynch is everything from a not-so-aspiring athlete to a beauty queen, reports Jane Clayson. "She could throw up her hair up and look gorgeous, go out and win Ms. Congeniality," says Duckworth. To her father Greg, she is a source of pride. "She's a wonderful girl. Always put others before herself in any situation," he says. And to the U.S. Army, she is Private First Class Jessica Lynch, a supply clerk, one of thousands of women now serving in the war. But after a fierce battle last Saturday night, March 23, near the southern city of Nasiriyah, Jessi became one of only two women officially listed as missing in action.

Friday, April 4th, 2003

s16e28: Hidden Dangers of Ambush Alley

It's about 3:30 in the morning, and the headquarters company of the 293rd Infantry Battalion is about to head out. The trip will take a little over eight hours, and it leads up a road that has become known as "Ambush Alley." Correspondent Erin Moriarty reports.

Friday, April 4th, 2003

s16e29: A Widow's Tale

Marine Gunnery Sergeant Phil Jordan was a veteran of the first Gulf War, a soldier's soldier. This week, his body came home from the current Gulf War. And for wife, Amanda, it was devastating. Correspondent Mika Brzezinski reports for 48 Hours. "It's like it's happening to somebody else," she said. "It's not happening to us." Phil and Amanda first met nine years ago, in a whirlwind courtship. Their marriage blossomed, and along came their baby, Tyler. Amanda said Tyler was so proud of his father for what he did, that he put him on a pedestal. In his letters home, Phil always had a message for Tyler, who is now 6 years old. The last letter arrived several days after Phil's death.

Wednesday, April 9th, 2003

s16e30: Battling Gulf War Syndrome

One of the enduring mysteries of the last Gulf War has driven 48-year-old Navy veteran Bill Finnegan to the far eastern tip of Long Island. Correspondent Susan Spencer reports. "I live out here in the boonies, and I pretty much stay to myself all the time," says Finnegan, who mostly keeps company with his horses and dogs. "It's my choice, because I just don't feel right." It's easier, he says, than trying to explain the ravages of Gulf War Syndrome to his friends.

Wednesday, April 9th, 2003

s16e31: Hong Kong: Crowded City of Fear

At first glance, Hong Kong seems as noisy and bustling as ever. But there is one conspicuous difference -- the face masks. They are everywhere. And they are the first hint of what the SARS outbreak has done to this famous city. Correspondent Barry Petersen reports. ?It's changed the way we go about our day-to-day lives,? says Whitney Small, a public relations executive originally from Brunswick, Maine. "It's not so much that you fear you?re going to be the next victim, it's more that it's creating a disturbance in what was already a very tense time in Hong Kong.? Hong Kong is a crowded city of fear, in a region that is now Ground Zero for a worldwide SARS outbreak.

Friday, April 11th, 2003

s16e32: Fog of War: Facing Friendly Fire

Even with all the modern weapons of this war, warriors are still bedeviled by old-fashioned problems. It happened just this week. In Northern Iraq, a convoy of U.S. Special Forces soldiers and Kurdish allies was attacked by American bombs. Eighteen Kurds were killed and more than 45 injured, including the brother and son of a Kurdish leader. The weapons fired in this war are supposed to be precision guided and pinpoint accurate. But mistakes still happen. Correspondent Richard Schlesinger reports.

Wednesday, April 16th, 2003

s16e33: Ghosts of Greenwich

In a 48 Hours Investigates exclusive interview, Robert Kennedy Jr. talks about new clues and possible new suspects in the Martha Moxley murder. Kennedy shares new details about two young men who were allegedly in the gated Belle Haven community in Greenwich, Conn., the night of Moxley's murder. He also tells Correspondent Lesley Stahl how he personally elicited details of their possible involvement from Tony Bryant, cousin of NBA player Kobe Bryant.

Wednesday, April 23rd, 2003

s16e34: To Catch a Stalker

In Shaker Heights, Ohio, just outside Cleveland, Ching L. Chang found a culturally rich and diverse neighborhood where he and his wife, Yoon Wah, could raise their four children. Penny, 15, was the youngest in the family. Growing up, her family says she was very neat, very talkative and very Americanized. She thrived in this affluent suburb, but no one could have predicted what happened. Correspondent Erin Moriarty reports

Wednesday, April 30th, 2003

s16e35: Extremely Perfect

48 Hours Investigates the lengths women - and men - go to so they look "just so." What we learned is, it's much harder than you'd think. To prove the point, we'll take you behind the scenes with a movie star, a rock star, a model and even 48 Hours Investigates itself. I've been a fan of Roberta Flack for decades (who hasn't?). Now that I've spent time with her, I like her on a whole new level: she's candid; she's fun, sassy, and smart. How many of you know that she's a classically trained musician? What will endear you all is that, like so many of us, she's been working on her weight forever. Now, after losing 35 pounds in four months, Roberta tells us how she did it: with mesotherapy, a system involving a series of injections that Europeans have been using for years. You'll also hear from Jamie Lee Curtis, who starred in the movie "Perfect," and model Christie Brinkley, both refreshingly honest about what magazines do to make them look perfect, even on days when they're far from it. Are the touched-up photo spreads sending the wrong message to young people? I think you'll be surprised at their answers.

Wednesday, May 14th, 2003

s16e36: For Love or Money

Texas is known for doing everything big. And in Austin, millionaire business tycoon Steven Beard was living large with his new wife, Celeste. "Steven was always very generous. He gave me lovely jewels, lots of jewelry, lots of everything," says Celeste. They had two houses, including a custom-built Texas palace in one of Austin's wealthiest neighborhoods. "I spent a lot of money," says Celeste. "I spent a lot of money redoing the houses all the time." Steven Beard had made his mark as the co-owner of a local television station. He was rich, powerful, and an important member of the community. But his fairy-tale life was soon shattered. Correspondent Peter Van Sant reports.

Friday, May 23rd, 2003

s16e37: The Canal Street Brothel

They say there's nothing hotter than a New Orleans kitchen in July. The talk got pretty spicy in the dining room of the Canal Street Brothel when Correspondent Harold Dow sat down with these "unconventional businesswomen" in the summer of 2003.

Wednesday, June 11th, 2003

s16e38: Rich Kids

48 Hours Investigates reports on Mary-Kate and Ashley Olsen, Frankie Muniz, Eric Trump and L'il Romeo -- Lifestyles of the young and rich. Rich Girls: The Olsen Twins: Even in Hollywood, where rich girls are a dime a dozen, these two 17-year-olds stand out. Mary-Kate and Ashley Olsen aren't just rich and ambitious, they're mini-moguls. And they're already worth, by some estimates, $40 million each and counting. Frankie Muniz: Hollywood Star: Actor Frankie Muniz has not only won fans -- he's made a fortune playing geeky teenage characters. On TV, he's the awkward, brainy middle child in the sit-com "Malcolm In The Middle." On the big screen, he's agent Cody Banks, a not-so-suave junior James Bond. In a few short years, the kid with the cute face and sparkling blue eyes has become one of Hollywood's most bankable teens. His salary for "Agent Cody Banks" was somewhere around $2 million ? pretty good for Muniz, who just turned 18 this month. Correspondent Maureen Maher reports. Eric Trump: American Royalty: Eric is a prince to the manor born, part of that peculiar type of American royalty, who grows up behind the headlines with a gold-plated last name. Eric Trump, 19, is Ivana's baby boy and Donald Trump's youngest son. Correspondent Jane Clayson reports. Lil' Rome: Hip-Hop Star: Even in his wildest dreams, 14-year-old Percy Romeo Miller III never imagined a life like this. "Dreams can come true. Like Martin Luther King said, 'Have a dream,'" says Lil' Romeo, a pint-sized, platinum-selling, hip-hop superstar. In just two years, Lil' Romeo has sold an astonishing 20 million CDs. Now, he says he has $50 million in savings. This eighth grader stars in movies, cartoons and even runs a clothing company. When he's not shooting films, he's shooting hoops as a Junior Olympic basketball player. It must be a great life. "I mean Romeo's got cars, man," says his father, rapper Master P. "I'm, like, he can't even drive!" Lil' Romeo gave Correspondent Harold Dow a tour of his luxurious home, his home studio and even his customized Mercedes. Rich Kids: The Fertitta Family: On an $8 million yacht in the Gulf of Mexico, it's spring break for four of the luckiest kids in America. The captain of the ship, Tilman Fertitta, is a man worth over $200 million. "First thing you have to do is work hard and win," says Tilman, 46, the CEO of Landry's, a billion-dollar empire of amusement parks and family eateries based in Houston. "It's a dream, but it was able to happen." A few years ago, Kemah, Texas, was a run-down fishing village. But Tilman turned it into a playground that two million kids and parents now visit every year. Did he use consultants? "We don't use consultants at Landry's," says Tilman. "We're our consultants." He may not have consultants, but he does consult people - quite literally his own people. While designing his restaurants and other businesses, he finds some of his biggest money-making ideas in the family room, where he has his own personal group of experts. Who are they? His children - Blake, Blayne, Patrick and Michael. Correspondent Richard Schlesinger reports.

Saturday, July 12th, 2003

s16e39: Baby Hope

Hunter Kelley, 7, is on pins and needles as he awaits the arrival of his new baby brother. His very life may depend on it. Correspondent Susan Spencer reports. Randy and Christie Kelley of Birmingham, Ala., have just what they've always wanted - a houseful of boys. First came Taylor, then Hunter and finally Parker. Everything seemed perfect until Hunter turned 5. "He'd always been small, so we kind of questioned that," says Hunter's father, Randy. "And his blood counts were deteriorating." At his annual check-up, routine tests showed Hunter's white and red blood cell counts were dangerously low. So doctors ran more tests. The diagnosis? Fanconi anemia, a rare genetic disease in which the bone marrow fails to produce healthy blood cells, leading to infection, cancer and ultimately, death. "Very rarely did children make it to adulthood," says Randy. "The average life span is between 8 years old and 12 years old. So it was pretty bleak."

Monday, July 28th, 2003

s16e40: Tribute to Bob Hope

For the better part of the 20th century, Bob Hope became as much an American icon as mom's apple pie. In small towns, in run down theatres, Hope developed a craft that would allow him to dance rings around Bing Crosby. And even keep up with the fast stepping Jimmy Cagney. Nothing gave him a bigger thrill than hearing an audience erupt in laughter.

Wednesday, August 27th, 2003

s16e41: Star Witness

For Melinda Elkins, the years go by, but the pain and the questions linger. She can't stop asking herself, ?Who could have been so cold-blooded as to want her mother dead?? "I miss her, and I know she's not at rest,? she says. It was a violent death. Judith Johnson, 58, and her 6-year-old granddaughter, Melinda's niece, were at her modest home outside Akron, Ohio, one night in June 1998. Melinda's brother-in-law found the body the next morning. Judith Johnson had been beaten, strangled, and sexually assaulted. The little girl was also assaulted, but she survived and lived to tell a shocking story ? that the man who'd killed her grandmother was none other than her uncle, and Melinda's husband, Clarence Elkins. Within hours, police arrested Elkins and charged him with the murder. Today, Elkins, 40, sits in prison for life, convicted largely on the word of his own niece. But there never was one shred of physical evidence linking him to this bloody crime. Correspondent Susan Spencer reports. Wrongfully Accused: Gloria Killian has waited a long time for this moment ? 16 years and four months, to be exact. It's hard to believe that she's been locked away for that long in a California state prison. ?I would rather die than go back to prison,? says Gloria, who was sent away for a robbery-murder she claims she didn't commit. ?I?m innocent. I did not plan the robbery. I did not know those people. I was not involved. I am not the perpetrator.? But Lana Wyant, with the District Attorney's office in Sacramento, Calif., wants Gloria back in jail: ?We?re convinced that she was the mastermind of this murder.? Correspondent Peter Van Sant reports for 48 Hours Investigates.

Tuesday, September 17th, 2002

s16e42: Cry Rape

Anyone who knows Laura Neuman, 38, knows how much she enjoys her life in Annapolis, Md. A hard-charging businesswoman, she works hard and plays hard. But life hasn't always been such smooth sailing. In fact, Laura says she spent two decades living in fear as a victim of rape. Correspondent Susan Spencer reports. It's been almost 20 years since that horrible night when she was attacked. Laura, then 18, had just moved out of her parent's home in Baltimore. With dreams of college and a career, she was ready to take on the world. On Oct. 14, 1983, Laura says, she fell asleep watching television. She says she heard a noise while she was asleep, but she thought it was her roommate returning home. "It sounded like a shuffling noise in the background," she recalls. "But then, of course I was awakened, and without going into too much detail, I did wake up to a gun to my head and a pillow over my face." According to the police report, an intruder entered Laura's apartment through her roommate's window and forcibly raped the frightened teenager in her own bed. "It was fear, it was shock. I was certain that there was a really good chance I wouldn't live through it. I really thought I might die," she says.

Friday, September 20th, 2002

s16e43: The Profiler

A 33-year-old woman called "Karen" says there is a man out there who wants to kill her. "I still to this day wonder ,"Why me?'," she says. "The only way I will ever get my life back is if he's in jail." Over the last year and a half, she's told police that he's already viciously attacked her ? not once, but three times. What's scariest for Karen is that he's a stranger - she has no idea who he is or whether he'll be back. The case has Karen terrified, and the police in two Oregon towns absolutely baffled. "In my 12 years experience, I've had nothing like this before," says Det. Larry Braaksma, with the Tualatin Police Department. With no witnesses to any of the attacks, police are left with little more than the bizarre details provided by Karen, the stalker's only known victim. And they're getting worried, because each attack seems to be more violent than the last. Correspondent Erin Moriarty reports.
Season 17
Saturday, September 27th, 2003

s17e1: Tacoma Confidential

For a lot of people in the Pacific Northwest, Gig Harbor is synonymous with the good life. It's a place where local detective Dave Crocker doesn't concern himself too much with violent crime. There's been only one murder here in 60 years. At least that's what people thought before April 2003. What happened in Gig Harbor would not only shake up things in this quaint little town, but also have major repercussions across the bridge in Tacoma, Wash., a big city filled with a lot of dark, little secrets. Correspondent Bill Lagatutta reports.

Saturday, October 4th, 2003

s17e2: Kobe Bryant: Full Court Press

"There is no doubt in my mind that she has been taken advantage of by Kobe Bryant. There is no doubt in my mind that Kobe Bryant raped my friend," says JohnRay Strickland, who is talking to 48 Hours Investigates because his friend, Bryant's accuser, can't. A court-imposed gag order says that no one directly involved in the case can speak publicly, but Strickland says that his friend knows that he's talking to 48 Hours Investigates. Correspondent Lesley Stahl reports.

Saturday, October 11th, 2003

s17e3: What's Love Got to Do With It?

Robert Epstein, a 49-year-old bachelor and Harvard-trained psychology professor, is determined to fall in love - deep love, even married love - and even if it's with a stranger. But stranger still is how he plans to do it. Epstein, an editor at Psychology Today, has devised what he claims is a scientific experiment, designed to teach two people to fall in love, and make that love last. Correspondent Bill Lagattuta reports.

Wednesday, October 29th, 2003

s17e4: The Law and Mrs. Shelton

Strange things have happened to the men in Catherine Shelton's life. Her husband was convicted of murdering the spouse of one of her former employees. Was she involved? One thing almost everyone agrees on is that this Texas lawyer is very smart, and she's mastered using the law in her own defense. Last fall, Correspondent Richard Schlesinger reports on this story of murder and betrayal.

Saturday, November 1st, 2003

s17e5: It's A Big Country

Profiles of country stars Reba McIntire, Shania Twain, Brooks & Dunn and Kenny Chesney.

Saturday, November 8th, 2003

s17e6: The Secret Life of Eric Wright

For 12 years, Kathi Spiars gave her heart to a man she first knew as Steve Marcum. She was intrigued by his mysterious past ? a past that included time spent as a hitman for the CIA. But then, his stories began to unravel, revealing a lifetime of lies. Even his name was a fraud. Steve Marcum was really Eric Wright. But when Kathi was finally forced to confront the truth about the man she loved, she began a frightening journey, digging into his dark past. Correspondent Susan Spencer reports.

Wednesday, November 12th, 2003

s17e7: Robert Blake's Real Life Drama

The last time America saw actor Robert Blake, he was locked up in the L.A. County Jail. But last March, after 11 months in solitary confinement, Blake was set free on bail. These days, his life is much sweeter, and he's looking much better -- even though he has to wear an ankle bracelet. Correspondent Peter Van Sant reports. Blake granted a 48 Hours producer and camera crew exclusive access into the Malibu condominium where he's living. He would not sit for a formal interview, but he gave 48 Hours a look into what his life is like as he awaits his murder trial.

Saturday, November 15th, 2003

s17e8: Twist of Fate

Adriana Scott was adopted from Mexico when she was just weeks old. While growing up on Long Island, N.Y., she noticed that she looked nothing like her cousins. She had no idea why she excelled at certain things. "I'm very into music and into dancing," she says. "My family's not like that, really." And she always believed her quirks were hers alone: "Nothing like, 'Oh, I got this from my mom, or I got this from my dad.' It's kind of just been like me." But what she didn't know was that she had an identical twin sister who lived just miles away in New York City. Correspondent Lesley Stahl reported on their remarkable reunion.

Saturday, November 22nd, 2003

s17e9: Heavy Burden: Eat it Raw

Is a green liquid, which looks a lot like pond scum, the miracle we've all been searching for? A way to live longer and lose weight? Stephanie Keys found out. "I'm heavier now than I've ever been in my entire life," said Keys, who lives in Los Angeles. "So that's why I'm giving this 21 days and trying it out." Like a lot of women, this busy mother of two is watching her weight. A former Revlon model, she'd tried all the diets. So, she decided to try something new called "detoxing." Correspondent Bill Lagattuta reports on this health craze.

Saturday, November 29th, 2003

s17e10: Dangerous Extremes

When John Melillo met Pat in high school, he says she was the prettiest girl he ever saw. The couple, who've been living the good life in Long Island, N.Y., have been married 36 years and now have two children, Bret and Beth. Pat, who is 5'4" and weighed 110 pounds, began suffering from stomach problems five years ago. When her doctor recommended a low fat diet, Pat took his advice to a dangerous extreme ? and went on a diet that spiraled out of control. Correspondent Peter Van Sant reports on her story.

Wednesday, December 3rd, 2003

s17e11: Missing Molly

When a child goes missing, you do anything and everything the police ask you to do -- because those first hours can be critical to solving the case. But when hours turn into days and weeks, or even months and years, there's desperation and a willingness to look anywhere for answers. John and Magi Bish needed to find their daughter, Molly, who disappeared in 2000 in the town of Warren, Mass. And they've been willing to work with or without the police to find out what happened to her. Last winter, Correspondent Susan Spencer reported on this case from a small town that's become home to a large web of suspicion.

Wednesday, December 10th, 2003

s17e12: The Homecoming

Few drawn to the military ever envision ending their tours at Andrews Air Force base - where three nights a week, with no honor guard or fanfare or publicity, the wounded come home, an often forgotten cost of war. So far, more than 4,500 soldiers have been injured ? most of them since the president declared the end of major combat. Correspondent Susan Spencer has the story of three of those young men - Robert Acosta, Alan Lewis and Dave Pettigrew - whose lives were torn by war and rescued from the battlefield.

Wednesday, December 17th, 2003

s17e13: Without Warning, Chaos

It was the first really warm summer night in Chicago's Lincoln Park, and a group of kids, most just out of college, were looking to make the most of it. The bars and restaurants were packed, and if you weren't out on the town, then you were likely to be partying out on the back porch of one of thousands of old row homes or apartment buildings in the area. On June 29, 2003, there was only one party to be at ? a two-story bash thrown by a group of young professionals who lived there. "It was a good atmosphere," recalls pediatric nurse Katie Main. "There was a really great group of people." But in less than 10 seconds, the carefree party would turn into chaos -- and 13 people wouldn't get out alive. Correspondent Maureen Maher reports.

Wednesday, December 17th, 2003

s17e14: Air Sunshine:Flying into Danger

July 13, 2003, was a perfect day to fly. At 2:30 in the afternoon, five adults and four children boarded Air Sunshine flight 502 in Ft. Lauderdale, Fla., en route to Abaco Island in the Bahamas. But this hour-long flight would take a tragic turn. Correspondent Troy Roberts reports.

Wednesday, January 7th, 2004

s17e15: The Other Woman

A prominent Mississippi heart surgeon dies under mysterious circumstances. In the sleepy Bible Belt town of Hattiesburg, what happened to Dr. David Stephens turned out to be the stuff that scandals are made of. His wife said he probably killed himself, but she was arrested for murder. 48 Hours' investigation with Correspondent Harold Dow takes us inside the operating rooms, courtrooms - and the bedrooms - of a town where "everybody knows your name." It's a classic tale of infidelity, gossip, tragedy - and possibly even murder.

Wednesday, January 14th, 2004

s17e16: Prime Suspect: Billy Fox

Billy Fox, 33, is a devoted father of two and a soccer coach. He appears to be an all-around regular guy from Wichita Falls, Texas, with full custody of his children, Skylar and James. But now, he's about to turn himself into the police, as they book him for the death of a baby. It's a charge that could put him in prison for the rest of his life. "What attracted me so much to Billy is what a wonderful father he was," says Billy's girlfriend, Cassie Herring, who first met Billy in 2000 -- just a few years after his divorce. At the time, Cassie was raising two children of her own: Peyton was 2 and Cameron was a newborn. In a matter of months, they all were under one roof. But in less than six months, startling events would shatter this new family. Correspondent Susan Spencer reports.

Wednesday, January 21st, 2004

s17e17: It's Just Sex

A recent study by Time magazine points to the long-term benefits of an active sex life, including a stronger immune system, less chance of depression and perhaps even increased longevity. Modern medicine is pushing the limits like never before. 48 Hours Investigates examines the latest developments on the landscape: new prescription nasal sprays, pills and creams to help men in the bedroom; older women dating younger men; a senior citizen's sexual journey; tips on how to put sex back into a sex-starved marriage. Correspondent Bill Lagattuta reports from the front of the ongoing battle against erectile dysfunction. The latest "weapons" include a newly approved prescription pill called Cialis, playfully known as "the weekender" because it can be effective for up to 36 hours. Another pill, called Levitra, on the market for only a few months, is already competing with the erectile dysfunction champ, Viagra.

Wednesday, January 28th, 2004

s17e18: Who Killed the Prosecutor?

Assistant District Attorney Steve Tauzer had a reputation for seeking justice, and for reaching out to people -- to make things right. On Sept. 15 2002, Tauzer, who had been Kern County assistant district attorney for almost 20 years, was found dead in his garage. He had been stabbed repeatedly in the head. Correspondent Erin Moriarty reports on the shocking, brutal murder of a man whom nearly every cop and lawyer in Bakersfield, Calif., knew and respected.

Wednesday, February 11th, 2004

s17e19: Murder In the Hamptons

Wall Street tycoon Ted Ammon, who was embroiled in a bitter divorce with his wife, Generosa, was murdered at their sprawling East Hampton, Long Island estate in October 2001. Correspondent Richard Schlesinger has an extensive interview with Danny Pelosi -- the home contractor who had an affair with Generosa, married her shortly after Ammon's death and became a prime suspect in the murder. Schlesinger also speaks to Pelosi's sister, Barbara Lukert, prosecutor Janet Albertson and Generosa's cousin, Al Legaye.

Wednesday, February 25th, 2004

s17e20: Trapped

48 Hours Investigates takes a serious look at people who believe they were born in the wrong body and take drastic steps to change their sex. The scientific term for this condition is gender identity disorder. Contributing Correspondent Maureen Maher speaks to Kayla, an 11-year-old girl who is convinced she should have been born a boy. Last year, Kayla made some drastic changes: a new haircut, a new school and even a new name. Also in the hour, Jenny Boylan, a respected college professor and author from Maine who was once known as James, speaks to Correspondent Susan Spencer about becoming a woman at age 40, and how it has affected her children, her wife, her colleagues and friends. Correspondent Troy Roberts interviews Jennifer Edwards, a 47-year-old from Oldsmar, Fla., who elected to undergo sexual reassignment surgery. 48 Hours Investigates follows Jennifer through the yearlong process, which proves to be extremely challenging both physically and psychologically. There are now dozens of doctors in the U.S. who perform this kind of surgery, usually on men who want to become women.

Wednesday, March 10th, 2004

s17e21: Searching For Angela Shelton

As a Hollywood screenwriter, model and actress, Angela Shelton lives much of her life on film. But for years, this cover girl has covered a dark secret ? an unexposed snapshot of her past. "It was a door that you shut. And just zip it and don't talk about it again," says Angela, who always knew that she would have to face her painful past one day. She just didn't know how. Then in 2001, she had an idea. In a quest to find herself, as Correspondent Bill Lagattuta reported last spring, she would make a very unusual documentary. --------------------------------------------------------------------------------

Friday, March 12th, 2004

s17e22: Mystery In Paradise

In March of 2002, Randy was about to launch a marketing blitz for his rum company during a popular Easter weekend festival held on the island. When the festival ended, Randy planned to travel to the United States and celebrate Easter with his family in upstate New York. But that Easter morning, Vince found an ominous message on his cell phone. "It said, 'This is a neighbor of Randy's in Roatan. Something has happened and you need to contact us as soon as possible,'" recalls Vince. Randy's sister, Megan, picked up the phone and immediately placed a call to Roatan: "I said, 'I'm calling from the U.S. I need to speak to my brother.' He said, 'You can't.'" That, Vince says, started a day of nightmare. Correspondent Troy Roberts reports.

Wednesday, March 17th, 2004

s17e23: The Mystery of Robert Durst

For seven weeks last year, in the Texas port city of Galveston, Texas, one of the wealthiest men in America was standing trial for the bizarre murder of an elderly man. Robert Durst, 60, and Morris Black, 71, were neighbors. Durst claims Black came into his apartment, grabbed a gun that Durst had hidden and pointed it at him. Durst then said that they struggled over the gun before it went off, killing Black accidentally. At Durst's two-month trial, the jury's not-guilty verdict, after five days of deliberation, shocked everyone ? including Durst himself.

Wednesday, March 31st, 2004

s17e24: Caged Kids

"Caged Kids" examines how the criminal justice system handles minors who are tried as adults for hard crimes ranging from armed robbery to murder. Many questions will be raised in the broadcast including: Have these young people served enough time? Should they have been tried as adults in the first place? Do they understand what they did wrong? And, do they deserve a second chance?

Wednesday, April 7th, 2004

s17e25: Prime Suspect: Marty Tankleff

Marty Tankleff, 18, was convicted of murdering his parents in 1990. And for the last 14 years, Marty's family has fought to clear his name. But now, Marty's family may have found the man who can free him. Correspondent Erin Moriarty reports.

Wednesday, April 14th, 2004

s17e26: Dangerous Minds

At Mepham High School on Long Island, the entire football season was canceled after players admitted to sadistically hazing fellow teammates. Once rated one of the best academic high schools in the nation, Mepham High is now mired in scandal. Correspondent Peter Van Sant reports.

Wednesday, April 21st, 2004

s17e27: Diana's Secrets

In life, it was Princess Diana's vibrancy and glamour that captured the world's attention. Today, it is the mystery surrounding her death. Correspondent Erin Moriarty reports. "She was convinced she was going to be killed," says Diana's old friend, Argentinean businessman Roberto Deverik, who recalls Diana often speaking of murderous plots against her. "She said, 'When it's not convenient anymore, I will-- they will blow me in a car or in a helicopter.'" The questions and puzzles remain nearly seven years after Diana's tragic death in a Paris tunnel. Billionaire Mohamed Al Fayed has relentlessly accused the British government of orchestrating the death of Princess Diana, and his son, Dodi. Al Fayed, who has refused numerous requests to talk to 48 Hours, believes that his son and Diana were killed in order to prevent the princess from marrying his son, a Muslim, and having his child. Conspiracy theories continued because the details of the French probe into the accident were never made public. But 48 Hours has obtained a report produced by the French government that was never made public until now. The report contains thousands of pages of confidential police documents, scientific analysis and images that tell what really happened to Princess Diana, beginning with the night she died.

Saturday, April 24th, 2004

s17e28: Right or Wrong

It's hard to say what's most horrifying: How Jeff Wright was killed, who killed him, or why she says she did it. The woman accused of committing murder is Jeff's wife, Susan, 27, a stay-at-home mother of two. "I did not want to die," says Susan, who now faces life in prison. "This was a brutal, terrifying, sadistic relationship that spanned years," says Susan's attorney, Neil Davis. Susan Wright stabbed her husband 193 times. And Davis says he believes that Susan's husband, Jeff Wright, triggered the attack that ended his life: "I hate to say it, but some people just deserve killing." That's how a lot of Texas lawyers interpret self defense. But what makes this case different is that Susan and her lawyers are saying it on the record. "She had to kill or be killed," says Davis. Correspondent Richard Schlesinger reports.

Wednesday, April 28th, 2004

s17e29: Driven To Extremes

In August 2000, Dennis and Mary Hill lost their 13-year-old daughter, Amy, in a tragic car accident. "I just see how hollow my life is now," says Dennis. "And I never thought I would experience that in my lifetime." "I believe the reason I was put on this Earth was to have Amy," says Mary. Before the accident, the Hills appeared to be living the extremely good life outside Orlando, Fla. They owned a successful marketing business, lived in a stately home, and their daughters, Amy and Kaitlin, were excelling in and out of school. On Aug. 7, 2000, Mary and Dennis went to pick their daughter Amy up from her first day of eighth grade. With her were best friends Carrie Brown and Zak Rockwell. The three were inseparable. On the way home, Dennis told Mary he needed to make a stop. Mary drove off with the three kids in the back seat. Everything would change during the next few minutes. Correspondent Peter Van Sant reports on how this seven-mile trip home from school ended in tragedy.

Saturday, May 15th, 2004

s17e30: Who Murdered The Rock Star?

Det. Richard Gagnon fills his days with thoughts of the dead. Their names, faces and murders are always with him. Gagnon, a homicide detective in Seattle, WA., works Cold Cases ? cases shelved and forgotten that no one has been able to solve. These are cases with physical evidence, sealed and literally frozen in time, for 10, 20, sometimes 30 years. "My god, it's a murder, and someone is out walking the street who's a murderer, and you have to take this guy down," says Gagnon. "We often will read a case file in a cold case again and again. It's more than just a name. It's a person," says Det. Greg Mixsell, who is Gagnon's partner. Together, they make up Seattle's entire Cold Case Squad. In Seattle, there are more than 300 unsolved murders. Yet in the last three years, the Cold Case Squad has cracked almost 20 of them, a remarkable record. But now, the squad faces their greatest challenge yet, as they try to solve two of this city's most notorious killings -- beginning with the murder of Mia Zapata. It's a case that's been cold for more than a decade. Correspondent Harold Dow reports.

Wednesday, May 19th, 2004

s17e31: Six Miracles for Christmas

Mother Nature dealt Joe and Erin Perry of Pittsburgh, Pa., an unbelievable hand: a full house, with six babies -- all at once. And if you think six babies look hard to handle, try adding a 4-year-old brother to the mix. "I miss the days when I was by myself," says big brother Parker, who brings the Perry jackpot to seven. I say to people now, 'I have seven children. Seven children! I have seven children. Thirty-three years old, I have seven children," says Joe. "We're too young to have that many kids," adds Erin. The six-pack includes the first born, Ian, who gets into everything. Next in line is Simon, who looks most like his father. Then there's Olivia, nicknamed "The Queen," followed by Zoe, who's happy and calm, and Josh, who's very laid back. And finally, Madison, whom Erin describes as "10 pounds of demand." Correspondent Peter Van Sant spent a year with the Perry Sextuplets in this 48 Hours report.

Wednesday, June 2nd, 2004

s17e32: Legal Challenges in the Spotlight

Scott Peterson: What evidence do prosecutors have linking Scott Peterson to the murders of his wife and unborn son, and will the jury buy it? Attorney Chris Darden, who gained fame as a member of the prosecution team during the O.J. Simpson criminal trial, talks to CBS News Correspondent Erin Moriarty about the challenges ahead for both sides in the case. A Michael Jackson Conspiracy: In a new April 21, 2004, indictment against Michael Jackson, prosecutors charge the singer conspired to commit child abduction, false imprisonment and extortion to keep his alleged victim and his family quiet. Was there a conspiracy within Jackson's inner circle to cover up his alleged crimes? Correspondent Bill Lagattuta speaks exclusively about the new charges with Jackson's new attorney, Tom Mesereau, and Jackson photographer Ian Barkley. The Jury Counsultants: In the brave new world of high-stakes, high-profile trial preparation, the people running the show are not the lawyers, but rather jury consultants. Correspondent Troy Roberts reports.

Friday, June 4th, 2004

s17e33: Young, Rich and Powerful II

Interviews with Hollywood's young, rich and powerful include Scarlett Johansson, Lindsay Lohan, Mandy Moore, Shia LeBoeuf and former Brat Pack members Molly Ringwald and Jon Cryer.

Saturday, July 10th, 2004

s17e34: Cold Cases Get Hot

A 20 Year Nightmare Ends: Residents of Greenhills, Ohio, can't stop talking about what happened back in 1963. It's just about the biggest thing that's ever happened in this very small town. A 15-year-old high school cheerleader named Patty Rebholz was brutally strangled and beaten to death. You can find Patty's name and a message etched on the sidewalk leading to the town pool: "Knowing who, we wonder why. Her life too brief, but not forgotten." Correspondent Harold Dow reports on this unsolved murder.. The Boy in the Box: It was a strange funeral in Philadelphia. Nobody knew the boy being buried. They only knew that he was found dead more than 40 years ago. They were burying him again after digging him up from an anonymous grave in a potter's field. But, as Correspondent Richard Schlesinger reports, almost everything about this boy's life and death was still a mystery. Cold Cases: Talk of the Town: Residents of Greenhills, Ohio, can't stop talking about what happened back in 1963. It's just about the biggest thing that's ever happened in this very small town. A 15-year-old high school cheerleader named Patty Rebholz was brutally strangled and beaten to death. You can find Patty's name and a message etched on the sidewalk leading to the town pool: "Knowing who, we wonder why. Her life too brief, but not forgotten." Correspondent Harold Dow reports on this unsolved murder.

Friday, August 6th, 2004

s17e35: Going To Extremes

48 Hours takes a look inside the Lori Hacking case -- unraveling the web of lies told by her husband Mark, who's been arrested for her murder. 48 Hours also reports on how more and more people are going to extremes to physically improve their appearance and achieve an edge in life in "Going to Extremes". More than one million young people are taking steroids illegally, and for some, it has led to disastrous results, including violent mood swings and suicide. Some teens have been getting a message that bigger, faster and stronger is better. Correspondent Troy Roberts speaks to Chris Wash of West Plano, Texas, who started taking illegal anabolic steroids because of vanity, while others, including Taylor Hooton, also of West Plano, and Rob Garibaldi of Petaluma, Calif., took them because sports coaches told them they needed to be "bigger." All of these young men experienced extreme mood swings that included depression, and in the case of Hooton and Garibaldi, suicide. Extreme Vacation: Surgury Safari: Even under ordinary circumstances, an African safari is the journey of a lifetime. But Colleen Hiltbrunner, 53, has a special reason to hope her African adventure will transform her life forever. "The opportunity to see the animals in their natural habitat. To go where man originated, and at the same time, get the plastic surgery I need at a bargain rate is just fantastic," says Hiltbrunner. It's the package deal of her dreams. Call it an "extreme" vacation, but as Correspondent Troy Roberts reports, Hiltbrunner is about to combine a safari with a nip-and-tuck ?- 10,000 miles away from her home in Colorado Springs. Becoming Barbie: Living Dolls: For millions of little girls, the Barbie doll has been the pinnacle of plastic perfection for more than 40 years. "I think a lot of little 6-year-old girls or younger even now are looking at that doll and thinking, 'I want to be her.' And it's something they grow out of," says Cindy Jackson, 48, who admits that she never outgrew her obsession with becoming Barbie. "I looked at a Barbie doll when I was 6 and said, 'This is what I want to look like.'" Cindy wasn't born with good looks. She bought them. And along the way, she's bought a lot of attention to her odd goal of becoming a living doll. Correspondent Richard Schlesinger reports. Yoanna Be A Model: For supermodels like Giselle Bundchen, Tyra Banks and Kate Moss, it's a life of glamour, exotic locations and superstar status. But to attain this status, aspiring supermodel Yoanna House, a 23-year-old nanny from Jacksonville, Fla., had to compete in the television reality show, "America's Top Model." Correspondent Maureen Maher reports.
Season 18
Saturday, September 25th, 2004

s18e1: Written In Blood

What happened to the Rafay family one summer night in 1994 brought tragedy and mystery to a quiet neighborhood in Bellevue, Wash. On July 13, just after 2 a.m., police were called to a crime that would take them 10 years to bring to justice. "It was a plan. A well-rehearsed, well-thought-out plan," say James Konat, a senior deputy prosecutor in King County. He and a team of detectives have been haunted by the first triple homicide in the history of Bellevue -- and the killers who got away. The search for the truth would lead police to another country, through a web of intriguing clues, including a screenplay describing the murder. In the end, would a sophisticated undercover operation, set up in the make-believe world of crime, catch the real killers? Correspondent Peter Van Sant reports for 48 Hours.

Saturday, October 2nd, 2004

s18e2: The Ghosts of El Segundo

In July 1957 two young police officers on a routine traffic stop in El Segundo, Calif., a Los Angeles suburb, were gunned down and murdered by a man who the police did not know had just committed robbery and rape at a nearby lover's lane. The gunman fled, triggering one of the largest manhunts in California's history. It would take detectives and modern science close to half a century to bring this case to a startling conclusion. Correspondent Bill Lagattuta reports

Saturday, October 9th, 2004

s18e3: Dark Side of the Mesa

In the high desert, on the Rockies western slope, the Mesas tower over the town of Grand Junction, Colo., protected from the outside world. But on June 4, 2002, Grand Junction saw the unearthing of a shocking secret at the local landfill. The decomposed body of 34-year-old Jennifer Blagg was found wrapped in a red and black plastic tent. Jennifer and her six-year-old daughter, Abby, had been missing for seven months. Correspondent Susan Spencer reports.

Saturday, October 16th, 2004

s18e4: Who Killed Stephanie Crowe?

Fourteen-year-old Michael Crowe of Escondido, Calif. confessed to murdering his 12-year-old sister, Stephanie, in her bedroom in January 1998. But was he telling the truth or was it another man, a drifter named Richard Tuite, who stabbed Stephanie while she slept? 48 HOURS Correspondent Bill Lagattuta has been following this case since it began in 1998 and reports for 48 HOURS MYSTERY: "Who Killed Stephanie Crowe?

Saturday, October 23rd, 2004

s18e5: American Taboo aka Lost In Paradise

In late 1975, a young Peace Corps volunteer named Deb Gardner arrived in Tonga, and so began a story of adventure and love and ultimately, of murder. Correspondent Susan Spencer talked to many people who still remembered the night of Oct. 14, 1976, when Gardner was stabbed to death in her hut. Those who weren't around then have heard the stories told and retold.

Saturday, October 30th, 2004

s18e6: On the Verge of a Verdict

Amber Frey's father, Ron, tells CBS News that for four weeks, Scott Peterson "was the greatest thing that ever happened" in his daughter's life. Contributor Maureen Maher and correspondents Erin Moriarty and Troy Roberts report on the trial and a special mock jury that 48 Hours assembled for a 48 Hours Mystery: "On the Verge of a Verdict."

Saturday, November 6th, 2004

s18e7: The Right To Kill

Cherry Hammock says she had no choice but to shoot her husband, Jay. "The reason I pulled the trigger is because he was coming after me," says Hammock, who believes she would have been killed the night her husband died. But Jay's parents, Pete and Wyolene Hammock, bristle at the notion that their son had a violent and dangerous past. They insist that Jay, a skilled mechanic with a fondness for racing high-performance, high-priced motorcycles, didn't deserve to die.

Saturday, November 13th, 2004

s18e8: Vanished

Maria Cruz, a successful, 35-year-old New York City financial analyst, disappeared on the afternoon of April 13, 2003. For 10 months, police were unable to find Cruz, but the trail of evidence finally pointed to a man named Dean Faiello, who posed as a doctor and is believed to have treated Cruz for a mouth infection the day she went missing. In February 2004, acting on a tip from Faiello's former lover, Greg Bach, authorities found Cruz's body stuffed in a suitcase and buried in the cement in the garage of Faiello's former home in Newark, N. J. Just one month later -- 11 months after Maria Cruz was reported missing -- Dean Faiello was under arrest for Cruz's murder in Costa Rica. In an exclusive television interview, correspondent Harold Dow talks with Faiello, who speaks out for the first time since being charged with murder. Faiello remains in a Costa Rican prison as he awaits extradition proceedings.

Saturday, November 20th, 2004

s18e9: Eye of the Beholder

It happened in the summer of 2002 during a wild July 4th weekend of partying in the wealthy community of Newport Beach, Calif. When it was over, three teenage boys would be accused of rape and face the prospect of spending life in prison. The critical evidence was a videotape the defendants made themselves. Correspondent Bill Lagattuta has the first network television interviews with the three defendants -- Greg Haidl, Keith Spann and Kyle Nachreiner -- and the alleged victim, "Jane Doe".

Saturday, November 27th, 2004

s18e10: Black Dahlia Confidential

48 HOURS MYSTERY has new clues in Los Angeles' most famous unsolved murder, the 57-year-old Black Dahlia case. The brutal murder of Elizabeth Short, a young, beautiful, struggling actress whose body was discovered in a vacant lot in January 1947, has baffled the Los Angeles Police Department for decades. Correspondent Erin Moriarty reports.

Saturday, December 11th, 2004

s18e11: Why Did Eric Kill

In August 1993, 13-year-old Eric Smith made national headlines as a red-haired, freckle-faced killer. Smith's looks and age were so completely at odds with the horrific crime -- he was convicted of murdering four-year-old Derrick Robie -- that he nearly got away it. Until now, Smith has never explained why he killed Robie. Police investigators and veteran prosecutors found it difficult to comprehend that this child could kill another child in such a brutal way. CBS News' Dan Rather reported on this story 11 years ago and revisits it as Smith becomes eligible for parole and speaks out for the first times about the crime.

Saturday, December 18th, 2004

s18e12: JonBenet: Prime Suspects

New evidence that investigators hope will lead to a break in the almost eight-year-old unsolved murder case of JonBenet Ramsey is reported by correspondent Erin Moriarty.

Saturday, January 8th, 2005

s18e13: A Shot in the Dark

Dr. Richard Illes, a successful heart surgeon, and his wife, Miriam, a homemaker and mother to their young son, were a prominent couple in their small community of Williamsport, Pa. Then, on Jan. 15, 1999, Miriam, who seemingly had no enemies, was shot as she stood in front of her kitchen window - a bullet went straight through her heart. Who wanted the surgeon's wife dead? Correspondent Susan Spencer reports.

Saturday, January 15th, 2005

s18e14: Where's Our Baby

Sabrina, the youngest daughter of Marlene and Steve Aisenberg, has not been seen or heard from since Nov. 24, 1997. It's been more than ten long years since the five-month-old baby seemingly vanished. "I have dreams often that she's coming home, and that we're playing, and the dreams are as vivid as they are real," says Steve. "I believe she's just a beautiful young lady, 7 years old," says Marlene. "She's not a baby anymore." They've tried to rebuild their lives, but Marlene says, "We are as happy as we can be until she comes home. ? We will be an ecstatic family when we're all together like we should be." For the Aisenbergs, the ordeal began in Valrico, Fla., just outside of Tampa. On the morning of Nov. 24, 1997, at 6:30 a.m., Marlene noticed that something had gone terribly wrong.

Saturday, January 22nd, 2005

s18e15: Hostage

48 HOURS has obtained never-before-seen videotape shot by the terrorists who took 1,200 people hostage on Sept. 1, 2004 for three days at a school in Beslan, Russia. Roughly half of the hostages are believed to have been children. Correspondent Peter Van Sant speaks to the hostage negotiator, Ruslan Aushev, who is seen in the new video negotiating with the terrorists leader. The footage also captures the dramatic moment when the terrorists let mothers leave captivity with their babies, some of whom were forced to leave their older children behind.

Saturday, January 29th, 2005

s18e16: Michael Jackson: Critical Stage

Joe Jackson, father of superstar Michael Jackson, believes racism is a motivational factor in the case against his son. 48 HOURS MYSTERY has obtained the rights to an exclusive interview with Jackson's parents, Joe and Katherine Jackson, on the eve of their son's trial. Jackson's parents weigh in on the accusations against their son. International interviewer Daphne Barak spoke with Joe and Katharine recently at their home in Las Vegas.

Saturday, February 12th, 2005

s18e17: Postmarked For Murder

Texas multimillionaire Herb Vest is searching for who killed his father almost 60 years ago. Twenty-five-year-old Harold "Buddy" Vest was found hanging in his cabinet shop in June 1946 in the small town of Gainesville, Texas, and although the police ruled his death a suicide at the time, Herb always thought there was more to it. Now, he has launched his own investigation, hiring a team of experts to search for the truth. Vest receives a mysterious letter that claims that someone who was on the Gainesville police force was responsible for Buddy's death. Will Vest find his father's supposed killer? Correspondent Harold Dow reports.

Saturday, February 19th, 2005

s18e18: Chamber of Secrets

Frieda Hanimov was a woman in desperate fear of losing custody of her kids because she believed the judge ruling on her case was corrupt. Panicked and pregnant, she told authorities of her suspicions and agreed to go undercover. Wearing a wire, she went alone into a warehouse to try to prove that New York State Supreme Court Judge Gerald Garson was corrupt. 60 MINUTES Correspondent Lesley Stahl reports.

Saturday, February 26th, 2005

s18e19: Rescued From the Shadows

CBS News' 48 HOURS investigates the shadowy underworld of human sex slaves and rescues a young woman. Correspondent Peter Van Sant infiltrates the billion dollar business of human trafficking to reveal how easy it is in the 21st century to purchase a human being -- not for an hour, but forever -- and bring her to the United States.

Saturday, March 5th, 2005

s18e20: Secrets of the Well aka Cold Case Clay

Criminal investigator Clay Bryant, also known as "Cold Case Clay," earned his nickname from the LaGrange, Ga. district attorney's office. When 48 HOURS MYSTERY caught up with Bryant, he was working on two separate and unsolved murders with some strange similarities -- both bodies had been found in wells. Correspondent Susan Spencer reports.

Saturday, March 12th, 2005

s18e21: Prime Suspect: Marty Tankleff Revisited

Will new witnesses convince a judge to grant a new trial to Marty Tankleff, who was convicted of murdering his parents in 1988? Now 33, Tankleff was 17 when he was accused of killing Seymour and Arlene Tankleff in their Belle Terre, Long Island home. Tankleff's relatives, who have always believed in his innocence, hope that this hearing will finally set him free. Correspondent Erin Moriarty speaks to several key witnesses and reports.

Saturday, March 26th, 2005

s18e22: A Question of Murder

John Maloney, a Green Bay, Wis. police officer, was convicted of murdering his estranged wife, Sandy, in 1999, though he has always maintained his innocence. But after Maloney's conviction, the story took an unexpected turn when the prosecutor in his case, Joe Paulus, pled guilty to accepting bribes to fix more than 20 cases. This question now is, did Maloney get a fair trial, and, if not, should he get a new one? Correspondent Susan Spencer reports.

Saturday, April 9th, 2005

s18e23: Blood Feud

Nancy Seaman, a suburban Detroit elementary school teacher, killed her husband, Bob, with a hatchet in May 2004. Nancy says she killed him in self-defense and that she had been abused for more than 30 years. At Nancy's murder trial, the couple's youngest son testified on behalf of his mother, while the other son says his mother was never abused and that she simply snapped. Contributor Maureen Maher reports.

Saturday, April 16th, 2005

s18e24: Prescription For Murder

Chris Pittman shot his grandparents, Joe and Joy Pittman, at close range and then set their house on fire. According to family members, Chris, a well-mannered and shy 12-year-old, who lived with his grandparents, loved them more than anything. So, why would Chris kill them? Is the anti-depressant, Zoloft, which he was prescribed shortly before the murders, really to blame, as his lawyers claim? Correspondent Erin Moriarty has an exclusive interview with the now 16-year-old and reports for 48 HOURS MYSTERY.

Saturday, April 23rd, 2005

s18e25: Terror At the Morgue

Dr. O.C. Smith, a popular medical examiner in Memphis, Tenn., was apparently attacked on June 1, 2002, as he was leaving work. He was found wrapped head-to-toe in barbed wire with a bomb strapped to his neck. Dr. Smith survived, but he lives in fear that his assailant is waiting to attack again. Who wants to harm the city's medical examiner? Correspondent Troy Roberts reports.

Saturday, April 30th, 2005

s18e26: The Man Who Knew Too Much

American journalist Paul Klebnikov was shot nine times on July 9, 2004 in a contract killing as he left Forbes magazine's Moscow headquarters. Klebnikov, as editor-in-chief, wanted to expose the corruption in Russia's new economy, where the rich and powerful often operate beyond the law. As Klebnikov searched for the truth, did the secrets he uncovered cost him his life? Correspondent Susan Spencer reports.

Saturday, May 7th, 2005

s18e27: Secrets From the Grave

Described as a gentle, caring man, Bill Flint was an electrical engineer near Houston, Texas, who spent his life cheating death: he was shot, the bullet passing through his neck; then a hit man was hired to kill him; and he even survived a serious workplace accident. So, when he suddenly became violently ill and died of an apparent heart attack on May 3, 2002, Bill Flint's friends and family couldn't help wondering, was it murder? Correspondent Richard Schlesinger reports.

Saturday, May 14th, 2005

s18e28: A Mind for Murder

When they talk about Carmin, the oldest of their four daughters, Danny and Judy Ross are never at a loss for words. "She's bubbly, she's fun to be around. She makes the room warm. She's the sunshine," recalls Judy Ross, who even put together a list of words that come to her mind when she thinks of Carmin. "Brilliant, empathetic, thoughtful, spiritual, patient, political, loving, peaceful, delightful, silly, playful, courageous," reads Judy. "Full of life -- daughter of our youth." Looking back, Danny and Judy say their daughter's 1985 wedding to her sweetheart, Tom Murray, was one of the best days they ever had. "Both of them wrote their wedding vows," recalls Danny. "I stood there and cried through the whole thing."

Saturday, May 21st, 2005

s18e29: Two Wigs, a Gun and a Murder

When Fred Jablin, a beloved Richmond University professor and devoted father, goes out to retrieve the morning newspaper on Oct. 30, 2004 and is gunned down in his driveway, his ex-wife, Piper Rountree, is the prime suspect. But, before investigators in Richmond, Va. can make their case, they must deal with a trail of confusing clues and an unusual relationship between Rountree and her sister, Tina Rountree. Correspondent Harold Dow reports.

Tuesday, May 31st, 2005

s18e30: The Pretender

In 2001, Finkel was a prize-winning feature writer for the New York Times. He had a gorgeous home in Bozeman, Mont., and a beautiful, intelligent girlfriend who had moved all the way from Alabama to be with him. "We felt like there was something deeper here that had to be explored," says Jill Barker, Finkel's girlfriend. "It just seemed like we should give this a chance." But Finkel's ambition had a darker side. "He had built his self-esteem around being Michael Finkel of The New York Times, and he was starting to get really intoxicated with all the attention," says Barker. "Pretty soon, I realized that I had to walk away from this relationship." His drive to outdo his competition and himself resulted in Finkel fabricating a portion of a story on child slavery in West Africa. His bosses found out and he was fired. "It was something I wish I could take back," says Finkel. "Really badly." In an instant, Finkel lost the career he'd been building his entire life. Scorned by his colleagues, Finkel retreated to Montana, awaiting the merciless media inquiries that were sure to come. The first call came sooner than expected, but the reporter wasn't interested in Finkel's fall from grace. Instead, he was calling about a murder of a family in Oregon.

Saturday, August 6th, 2005

s18e31: Perfectly Executed

What happened to the Rafay family one summer night in 1994 brought tragedy and mystery to a quiet neighborhood in Bellevue, Wash. On July 13, just after 2 a.m., police were called to a crime that would take them 10 years to bring to justice. "It was a plan. A well-rehearsed, well-thought-out plan," say James Jude Konat, a senior deputy prosecutor in King County. He and a team of detectives have been haunted by this crime -- and the killers who got away. The search for the truth would lead police to another country, through a web of intriguing clues. Could a screenplay that described a murder unlock the mystery? And in the end, would a sophisticated undercover operation, set up in the make-believe world of crime, catch the real killers?
Season 19
Saturday, September 24th, 2005

s19e1: Back From the Dead

It's never happened before on "48 Hours Mystery," and maybe not ever in history. One of a serial killer's presumed victims showed up at her alleged killer's trial. Correspondent Bill Lagattuta reports from Rockhampton, Australia. Imagine the nightmare. Five women and girls were missing. Keyra Steinhardt, age 9; Natasha Ryan, 14; Sylvia Benedetti, 19, Beverly Leggo, 37, and Julie Turner, 39, vanished one after another from this picturesque small city in Queensland.

Saturday, October 1st, 2005

s19e2: BTK: Out of the Shadows

When Vicki Wegerle was mysteriously strangled in Wichita, Kan., in 1986, her two young children not only lost their mother, but nearly lost their father, Bill, in the crime's aftermath. Many suspected for 18 years that Bill killed Vicki, but the murderer was really Dennis Rader, aka the BTK killer. The Wegerle family shared their story for the first time with Erin Moriarty.

Saturday, October 8th, 2005

s19e3: Strange Truth

In the early morning hours of March 21, 2003, Ramona "Mona" Krotine left an office party just outside Cleveland, Ohio, and was never seen alive again. Nearly 24 hours later, she was found in the trunk of her car, beaten and shot to death. Who killed this wife and mother? Correspondent Susan Spencer reports.

Saturday, October 15th, 2005

s19e4: Defending Your Life

A Washington state wife and mother was brutally stabbed and murdered as she was preparing to take a bath in her home, while her husband was just feet away, in a nearby room. Police immediately suspected the husband, who was tried twice on murder charges. Incredibly, those verdicts were overturned. Then, he faced a third trial and took a gamble by defending himself. Would his strategy work? "48 Hours Mystery" correspondent Peter Van Sant reports.

Saturday, October 22nd, 2005

s19e5: Secrets & Lies On Grapevine Lake

David Nixon was in the prime of his life when he was murdered in 2002. A successful businessman with a son from a previous marriage, Nixon loved living the good life in the town of Grapevine, Texas. After his murder, police charged his live-in girlfriend despite what the defense said was a lack of physical evidence. Who killed David Nixon and what was the motive? Was he murdered for living on the edge? Correspondent Troy Roberts reports.

Saturday, October 29th, 2005

s19e6: Scared To Death

Police Lt. Jim Barton found his wife, Vickie, murdered execution-style on their farm in Warren County, Ohio, in 1995. With limited physical evidence and no suspects, the investigation lay dormant for nine years until a tip opened up the case. Jim Barton soon found himself under arrest with charges related to the slaying. Prosecutors had a troubling theory: did Jim Barton's ambition to become police chief lead to his wife's murder? Correspondent Peter Van Sant reports.

Saturday, November 5th, 2005

s19e7: Jeffrey McDonald:Time For Truth

During the early morning hours of Feb. 17, 1970, the wife and two children of Dr. Jeffrey MacDonald were brutally murdered in the family's home at Fort Bragg. The case gained national attention, leading up to the 1979 conviction of Jeffrey MacDonald, a former Army doctor with the elite Green Berets. Imprisoned for the past 25 years, MacDonald has never waivered from his claims of innocence. Correspondent Bill Lagattuta reports.

Saturday, November 12th, 2005

s19e8: Sex, Lies and the Doctor's Wife

Karen Tipton was in the prime of her life when she was brutally attacked and murdered in her home in Decatur, Ala., in 1999. Tipton's husband, a prominent doctor, was soon ruled out as a suspect, and the focus of the investigation shifted to a young man arrested several weeks after the crime. Prosecutors viewed this as an open-and-shut case until the defense introduced issues related to alleged extra-marital affairs and use of pornography, and another theory on what may have led to Tipton's murder. Correspondent Erin Moriarty reports.

Saturday, November 19th, 2005

s19e9: Nightmare In Napa

There was a time when a house on Dorset Street, not far from downtown Napa, felt like the perfect place to live. As correspondent Bill Lagattuta reports, Arlene Allen's daughter Adriane lived in the house and loved it. "She was looking forward to living in that home a long time," Arlene remembers. "She just felt really at home there."

Saturday, November 26th, 2005

s19e10: Deadly Ride

Jane Mixer was a law student, remembered as being brilliant and passionate. In 1969, she was murdered, her body left in a remote cemetery. For years, some suspected she was the victim of a serial killer. But as 48 Hours correspondent Maureen Maher reports, a fresh look at old evidence led investigators to a suspect.

Saturday, December 10th, 2005

s19e11: Love, Lies, Murder? aka The Mystery of Janet March

Janet Levine March had a seemingly-perfect life at the time she disappeared in August 1996. Married to a successful lawyer, this mother of two had a flourishing art career and lived in a dream home she had designed and built. 48 Hours has been following this case for years, first airing an episode in 2001. Now, nine years later, correspondent Bill Lagattuta reports, police made a surprising arrest.

Saturday, December 17th, 2005

s19e12: Who Murdered the Newlyweds

The 1986 wedding pictures of Dyke and Karen Rhoads show a predictably joyous young couple, ready for a wonderful life together in the small town of Paris, Ill. Karen was 24 when they married, and had a job as an office assistant at a factory; Dyke worked in landscaping. There was no hint that just months after their wedding their lives would come to a violent end. As correspondent Susan Spencer reports, in the early morning hours of July 6, 1986, a fire engulfed their home.

Tuesday, December 20th, 2005

s19e13: The Mystery of Christmas

It's one of the most powerful and beautiful stories in all of Western culture: the son of God, born of a virgin in a manger in Bethlehem, his coming announced by angels, celebrated by shepherds and wise men. But is what the Bible tells us about the birth of Jesus really true? Where was Jesus born? When? How? And why? As the Christmas carol asks, "What child is this?" 48 Hours correspondent Maureen Maher explores these questions with curiosity and with respect.

Saturday, January 7th, 2006

s19e14: The Girl Next Door

A teenager is found murdered in a relatively peaceful area of northern California, her body dumped behind a restaurant. A search for the victim's identity comes up empty but police won't give up in their quest to give the girl her name back. Will a forensic reconstruction of the victim's face lead investigators to a much-needed breakthrough? 48 Hours correspondent Harold Dow reports.

Saturday, January 21st, 2006

s19e15: The Phone Call

Shannon Melendi was a 19-year-old college sophomore at Emory University when she disappeared without a trace on March 26, 1994. Shannon's parents immediately told police their daughter had been kidnapped but authorities dismissed that theory until a mysterious phone call and a clue would take this investigation to a whole new level. Correspondent Troy Roberts reports.

Saturday, January 28th, 2006

s19e16: Rage On The Run

In 1995, a bodybuilder who sold steroids and was involved in a love triangle in Fort Myers was gunned down inside his home. Police eyed an associate of the victim as a suspect but he disappeared before officers could make an arrest. Years later and thousands of miles away, the murder of a police officer would stun a nation and reveal to investigators that the two cases were linked. "48 Hours" correspondent Susan Spencer reports on the investigation, in cooperation with Granada Media and True North Productions.

Saturday, February 4th, 2006

s19e17: Blaming the Babysitter

On a long holiday weekend in January 2005, 13-year-old Ashley Howes was asked to babysit the daughters of a family acquaintance. A rite of passage for many teenaged girls, the assignment would be "fun," Ashley thought. But on that Sunday night, the fun ended when Ashley frantically called 911 to report that 19-month-old Freya Garden, a toddler in her care, lost consciousness. Within hours, the toddler was dead and Ashley would find herself accused of second-degree murder. Correspondent Harold Dow reports on this shocking case, and the stunning courtroom development that would change everything.

Saturday, February 18th, 2006

s19e18: Dream Killer

For two years, police investigated the brutal 2001 Halloween night slaying of newspaper editor Kent Heitholt in Columbia, Mo. They had no viable suspects and the victim's family had come to terms this crime might never be solved. But then police heard that a young man told a friend that he had dreamed he participated in the killing and also named an accomplice to the murder: his good friend, Ryan Ferguson. 48 Hours correspondent Erin Moriarty reports on this mysterious murder investigation, and the subsequent trial

Saturday, February 25th, 2006

s19e19: What They Did For Love

Toni Dykstra and Carlo Ventre met in sunny southern California in 1994 and fell in love. Soon after, a daughter was born ? but Carlo and Toni's relationship soured, leading to an international custody battle and charges of kidnapping. Some four years later, Toni ended up dead in Carlo's Rome apartment. He said it was an accident; her family says it was murder. Would Carlo be charged in the killing? And what would happen to the couple's young daughter? Correspondent Bill Lagattuta reports on the investigation and heated legal battle that continues to this day.

Saturday, March 4th, 2006

s19e20: The Highest Stakes aka The Biggest Gamble

Christie Wilson was 27 years old when she disappeared without a trace after a night of gambling at a California casino. Investigators combed through the countryside trying to find the young woman. As correspondent Erin Moriarty reports, the investigation shifted dramatically when casino surveillance video surfaced, showing Christie leaving the casino with a mystery man.

Saturday, March 11th, 2006

s19e21: Texas Confidential

Doris and Bob Angleton lived in an upscale Houston neighborhood, raising their twin daughters and leading, on the surface at least, a perfect life. But there was trouble brewing and the family was shattered in 1997 when Doris was murdered inside their home. As correspondent Richard Schlesinger reports, the subsequent investigation uncovered a crucial piece of evidence, an audio tape on which two men could be heard discussing the details of this murder. What would follow is a story of secrecy, money, affairs, and murderous accusations between two brothers.

Saturday, March 25th, 2006

s19e22: Natalee Holloway: New Clues In Paradise

Deputy of Police Gerold Dompig, Arubas lead investigator into Natalee Holloway disapearance believes that the young Alabama woman was not murdered but died from possible alcohol and drug related incidence. 48 Hours Correspondent Troy Roberts sits down with Dompig as he candidly talks about his theories. .

Saturday, April 8th, 2006

s19e23: Love Lost

George Smith and his bride, Jennifer Hagel Smith, were married last summer in a picture-perfect wedding and soon thereafter embarked on what was supposed to be a dreamy honeymoon cruise on the Mediterranean. But after a night of heavy drinking, George disappeared, presumably having gone overboard in the darkness of the night. Was his disappearance a crime or just an unfortunate mishap? Hannah Storm reports on the investigation. For George and Maureen Smith, life changed forever with a single phone call last July 5.

Saturday, April 15th, 2006

s19e24: A Knock On The Door

A young husband killed in his bed. His wife hysterical about the home invasion robbery gone bad that changed her life. This was a typically quiet town, thrown upside down by this tragedy and twenty years later, a knock on the door, changed everything again

Saturday, April 22nd, 2006

s19e25: The Marilyn Tapes

On August 4, 1962, John F. Kennedy was president and the stunning news out of Hollywood was that superstar Marilyn Monroe had apparently taken her own life. But was that the whole story? 48 Hours has obtained hundreds of pages of never-before-seen documents as well as audiotaped interviews from the Los Angeles District Attorney's office that shed new light on what may have happened the night Monroe died. The internal files have been closed for 24 years. Correspondent Peter Van Sant reports.

Saturday, April 29th, 2006

s19e26: Deadly Proposal

Stephanie Pepper Sims was a college professor in the prime of her life when she suddenly vanished without a trace in early 2003. Estranged from her husband, Stephanie had moved in with a lover. Eventually, a hand-drawn map would lead investigators to the young woman's body. Correspondent Peter Van Sant reports on the investigation and subsequent trial.

Saturday, May 6th, 2006

s19e27: The Last Dance

In July 2002, 18-year-old Catherine Woods left her home in Columbus, Ohio, to find fame in the footlights of Broadway. But three and a half years later, Catherine tragically made her name in New York as a murder victim. Correspondent Erin Moriarty reports.

Saturday, May 13th, 2006

s19e28: Cheatin' Heart

Randy Hardison was on the verge of stardom when he started to make some beautiful music with a newcomer to the Nashville scene. Six months later, he was dead. Was he murdered?

Saturday, May 20th, 2006

s19e29: Duty, Death, Dishonor

At age 19, Richard Davis joined the military, following in his parent's footsteps. After serving in Bosnia, Richard re-enlisted and found himself at the forefront of the 2003 invasion of Iraq. Just two days after his return to the United States, Richard mysteriously vanished. What happened to him only came to light months later. Correspondent Erin Moriarty reports on this case of duty, death and dishonor.

Tuesday, May 30th, 2006

s19e30: Deadly Obsession

Michelle Jones was a successful TV executive, living the good life in Orlando, Fla. When a hurricane threatened the Florida Keys, Michelle invited her aunt and uncle to take shelter with her in Orlando. Days later, Michelle and the aunt were discovered savagely murdered; the uncle committed suicide. As correspondent Susan Spencer reports, the investigation would unravel a dark family secret and lead detectives to the possibility they were dealing with a serial killer.
Season 20
Saturday, September 23rd, 2006

s20e1: Dark Voyage: Ashley's Tale

For Jamie Barnett, the loss of her daughter Ashley has been a nightmare. "On October 14th, 2005, Ashley sailed out of Los Angeles to celebrate her upcoming 25th birthday and one day into that cruise, she was dead," she says. Correspondent Bill Lagattuta reports on the mysterious circumstances surrounding Ashley's death and a mother's quest to find answers.

Saturday, September 30th, 2006

s20e2: The Informer

What do you do if you find out your best friends got away with murder? That's the question a young man faced in 2002, when a friend confided in him that the death of an elderly woman, ruled an accident, was actually a case of murder. As correspondent Susan Spencer reports, he had to make a tough choice: keep his silence or betray his friends by contacting the police.

Saturday, October 7th, 2006

s20e3: Millionaire Manhunt

Lita McClinton was a beautiful young woman who caught the eye of a successful businessman. She soon would marry Jim Sullivan and lived an affluent lifestyle, but the marriage was less than perfect and fell apart nine years later. On the same day a judge was supposed to rule whether Lita could try to make a claim against her husband's multimillion-dollar fortune, she was gunned down in her own home by someone delivering a box of roses. As correspondent Susan Spencer reports, this tale of love, betrayal, wealth and, eventually, murder would lead to an international search for justice.

Saturday, October 14th, 2006

s20e4: Dangerous Liaisons

Sandee Rozzo was an outgoing young woman, with dreams of becoming a model and making it big in the movie business. After a troubled romance, Sandee was murdered - shot multiple times just moments after she pulled her car into the garage. As Maureen Maher reports, police eyed suspects and faced one crucial question: would someone kill for love?

Saturday, October 21st, 2006

s20e5: Nashville Blues

Authorities try to determine whether a jealous husband killed a country music star.

Saturday, October 28th, 2006

s20e6: Scientology: A Question of Faith

There was never a question who committed the murder of Elli Perkins on March 13, 2003. As correspondent Peter Van Sant reports, within hours, police had a confession. His jeans drenched in blood, 28-year-old Jeremy Perkins had just stabbed his mother 77 times.

Saturday, November 4th, 2006

s20e7: Memory of Murder

During the early morning hours of Nov. 15, 2004, Peter and Joan Porco were brutally attacked by an axe-wielding intruder in their bedroom. Peter Porco was murdered, his wife left for dead. Miraculously, she was clinging on to life when investigators and medics arrived at the crime scene hours later. Suffering from severe injuries, police say Joan Porco indicated to them who the killer was with a nod. But as Peter Van Sant reports, she says she has no memory of that. And she says she never would have implicated the person who faced trial for the murder of her husband.

Saturday, November 11th, 2006

s20e8: Exposed

Over 20 years ago, police in southern California were investigating the homicide of a Jane Doe, when a tantalizing clue - and another murder - would unmask a serial killer. Fast forward to 2006 and a star of the hit CBS show "CSI: Miami" finds herself working on an episode that draws from her true-life story, of how she came face to face with that very same serial killer. Bill Lagattuta reports.

Saturday, November 18th, 2006

s20e9: Blood and Money

Forty-six-year-old Andrew Kissel hoped to make his name in real estate in Greenwich, Conn., but instead, as correspondent Erin Moriarty reports, he earned the dubious distinction as the town's first murder victim in 2006.

Saturday, November 25th, 2006

s20e10: Decade of Mystery

The Christmas 1996 murder of JonBenet Ramsey has riveted America for nearly a decade. This past summer, the arrest of John Mark Karr briefly made it appear as though the mystery had been solved. But that was not the case. Correspondent Erin Moriarty takes a new look at this true crime mystery and talks to JonBenet's father John, who breaks his silence for the first time since his wife Patsy died in June and Karr was arrested several weeks later.

Saturday, December 9th, 2006

s20e11: Murder on Lockhart Road

On the evening of Sept. 28, 2000, former Indiana state trooper David Camm came home to find his 35-year-old wife Kim and his five-year-old daughter Jill murdered, both shot execution-style in the head; his seven-year old-son Brad died after being shot in the chest. Just three days later, Camm, 36, was arrested and charged with the murders. Camm has adamantly denied any involvement in the murders. Correspondent Richard Schlesinger has spent years investigating the case, one with bizarre evidence and many unusual twists that would lead to an ending that no one expected.

Saturday, January 6th, 2007

s20e12: Endgame

Janet March seemed to have it all - two beautiful children, a successful attorney husband, a dream house she designed herself and an aspiring art career. But appearances can be deceiving and on Aug. 29th, 1996, she was reported missing. What would follow was an international investigation that would last almost ten years. As Bill Lagattuta reports, the case ended up with two members of a cold case squad who would try to uncover the mystery of what exactly happened to Janet March and who was involved in her disappearance. After nearly nine years since the disappearance of Janet, her husband Perry March returned to Nashville, Tenn., to face murder charges. As he walked into the courthouse, there was no telling what was going through his mind.

Saturday, January 13th, 2007

s20e13: Murder On His Mind

In the summer of 2006, in what is known as low country South Carolina just north of Charleston, for a change it wasn't the heat everyone was talking about - it was the havoc one man wreaked on this small coastal community. As correspondent Troy Roberts reports, Stephen Stanko faced a six-count indictment, including murder and kidnapping. It was the county's first death penalty case in nearly a decade and Stanko stood accused of committing some of the most heinous and brutal crimes in Georgetown in recent memory.

Tuesday, January 16th, 2007

s20e14: Taylor Behl: Searching For Secrets

For 17-year-old Taylor Behl of Vienna, Va., happiness was sipping cappuccino and listening to live music at her favorite neighborhood coffee shop. But on Labor Day 2005, having spent the long weekend at home, all Taylor wanted was to get back to her freshman year of college. Virginia Commonwealth University -- known as VCU -- was only two hours away in Richmond, but it was too far away for Taylor's mother, Janet Pelasara. "I was having migraine headaches, panic attacks just knowing that she wasn't going to be around," Janet remembers. Taylor is Janet's only child, and the two were inseparable.

Saturday, January 27th, 2007

s20e15: The Sweetheart Murders

In 1980, a young couple was murdered as they were heading to a birthday party. As correspondent Troy Roberts reports, it would take many years, a journalist's persistence and a clue found on a birthday present that would bring the homicide investigation to the next level.

Tuesday, January 30th, 2007

s20e16: Secrets In The Sand

April Barber had the kind of wedding most girls only dream about: a beach in the Bahamas, at sunset, a beautiful dress and a handsome groom, Justin Barber. But April's aunt, Patty Parrish, says April was hardly a traditional bride. "She was more of a country girl at heart," Patty remembers. "She had a gorgeous white dress that I remember cramming into her suitcase, and here we are trying to get the wrinkles out of it the day of the wedding." If anyone deserved such a happy day, it was April; so many of the days before it had been difficult and sad. "Her mother had passed away when April was 17. She died from cancer and that was very difficult," Justin explains. As 48 Hours correspondent Harold Dow reports, her mother's death made April grow up fast. Her father fell apart and later got into trouble over drugs. So April briefly took over the mothering of her younger brother Kendon, who was only one, and her sister, Julie, who was nine.

Saturday, February 3rd, 2007

s20e17: Love and Lies

In Dec. 2004, Jennifer Corbin's young sons found their mother dead with a gunshot wound. When a tipster later told police that Corbin's death might be connected to an apparent suicide 14 years earlier, investigators quickly re-opened the cases. Correspondent Peter Van Sant reports

Saturday, February 10th, 2007

s20e18: Murder Comes Knocking

Jarrod Davidson was gunned down outside of his Santa Barbara apartment in July 2004, after someone had left what he thought was a gift - a potted plant - at his front door. As 48 Hours correspondent Maureen Maher reports, Jarrod, 27, was going through a nasty custody battle at the time of his murder.

Saturday, February 17th, 2007

s20e19: The Biggest Gamble

In an update to the story from March 4, 2006, titled "The Highest Stakes", as correspondent Erin Moriarty reports, the investigation shifted dramatically when casino surveillance video surfaced, showing Christie leaving the casino with a mystery man. Wilson is dramatically captured on tape leaving the casino and walking into the parking lot with a 54-year-old man named Mario Garcia. She walks out of the frame with Garcia leaving her exact whereabouts in those last few critical moments a mystery. The cameras do show Garcia driving off, apparently alone, moments later. Garcia speaks to 48 HOURS' Moriarty in a network exclusive about his violent past and his interactions with Christie Wilson that night. Is he innocent or is he hiding something deadly? And what will he say to Moriarty under intense questioning?

Saturday, February 24th, 2007

s20e20: Caught in the Crossfire aka Courting Disaster

On June 12, 2006, the people of Reno, Nev., were glued to their televisions following the brazen shooting of Family Court Judge Chuck Weller. "My thoughts immediately turned towards Charla and her whereabouts," remembers Ann Mudd, who along with Christine Libert, desperately tried to reach their friend Charla Mack. The two women were convinced Charla was in danger; their fears were confirmed when they later heard on the news their friend had been murdered.

Saturday, March 3rd, 2007

s20e21: To Catch A Killer: Nelson Serrano

When several family members didn't show up for a birthday party in December, 1997, Phil and Nicoletta Dosso drove to their business to see where everyone was. As correspondent Harold Dow reports, what they found inside was beyond their comprehension: three of the family members and their long-time friend and partner were all shot execution style. With no forensic evidence, the case would be hard to crack and authorities recruited one very tenacious cop to tackle the case. Would he be able to track down the killer?

Tuesday, March 6th, 2007

s20e22: Murder On The Cape

During the winter of 2002, the quiet Cape Cod community of Truro was rocked, when a former New York City fashion writer was found murdered inside her home. As correspondent Susan Spencer reports, almost everyone in the town became a suspect, when police decided to take a look at the entire male population. Who killed Christa Worthington?

Saturday, March 10th, 2007

s20e23: Dangerous Reunion

In River Oaks, Texas, in 1982, the only thing more shocking than Retha Stratton's murder was the fact that Wesley Wayne Miller did it. "He's not the kind of person that if you see him walking down the street, you're gonna cross to the other side of the road for your safety," explains prosecutor Joey Robertson. But as correspondent Susan Spencer reports, Robertson will try to convince a jury at a hearing that if he's simply freed, Miller will kill again. It's a fear that has driven Retha's sister Rona and her best friend Lisa Gabbert to fight for two decades to keep Miller locked up.

Saturday, April 7th, 2007

s20e24: The Ghost of David Coffin

It was the night of Dec. 10th, 1996 when Megan Lee watched firemen struggle to gain control of the inferno at the home of her boyfriend David Coffin. "His best friend came on the scene and I had to tell him that David was dead," she remembers. "You see flames shooting out of the roof of your best friend's house. The feelings are horrible," Craig Foster remembers. Like Megan, he was also in disbelief. As correspondent Maureen Maher reports, their grief and fear only deepened when fire officials revealed that David had died before the fire even started.

Saturday, April 14th, 2007

s20e25: The Puppet Master

The first report on an October day in 1997 was that a woman had been killed in a drive-by shooting. As correspondent Troy Roberts reports, the bullet that struck then 31-year-old Heather Grossman ripped a fist-sized hole in her neck, severing her spinal cord. Heather and her husband John had been married for just four months. The bullet that struck John, then 47, only grazed him, but Heather's life was forever changed.

Saturday, April 28th, 2007

s20e27: Murder In The Fast Lane

Racing legend Mickey Thompson made headlines in 1960, when he set the land speed record of 406 miles per hour in the salt flats of the Utah desert. In 1988, he made headlines again for how he died: Mickey and his wife Trudy were murdered execution-style outside their California home. There was no gun, no DNA, no hard evidence at all. But there was Mickey Thompson's younger sister Collene, who vowed to find justice. After 20 years, has a killer finally met his match? Correspondent Bill Lagattuta reports.

Saturday, May 5th, 2007

s20e28: Power, Passion and Poison

Kathy Augustine was a rising star in the Nevada Republican party, known for both her ambition and controversial tactics, when she mysteriously died in 2006. Correspondent Troy Roberts reports on the investigation into Augustine's sudden death. In the days after Kathy's death, her husband Chaz Higgs says he was so despondent, he locked himself in the bedroom of their Las Vegas home and slashed his wrists. "I actually did it over and over, because I wanted to make sure," he tells 48 Hours. "I laid down and said, 'Good, now I can be with my wife.' And that was the last thing I remember."

Saturday, May 12th, 2007

s20e29: Death of a Dream

The 2005 murder of Catherine Woods, an aspiring Broadway dancer whose throat was slashed in her New York apartment, is investigated. Erin Moriarty is the correspondent.

Saturday, May 19th, 2007

s20e30: Beyond the Boardwalk

"We're in the midst of rejuvenating Atlantic City," says local radio host and Atlantic City legend Pink Kravitz. "The casinos this past year generated $5 billion.This industry has created over 40,000 jobs for people right here in Atlantic City. Come see for yourself." But a few short miles from the Atlantic City's glittering casinos sits a strip of low-rent motels. Behind them, a lonely path runs along a drainage ditch. As correspondent Harold Dow reports, police in the Atlantic City suburb of Egg Harbor Township were alerted on Nov. 20, 2006, to a grisly discovery: spaced out along the drainage ditch were four dead women.
Season 21
Saturday, September 29th, 2007

s21e1: The McGuire Diaries

On May 5, 2004, John Runge of the Virginia Beach Police Department got a call from a fisherman stating that he had found a suitcase floating in the Chesapeake Bay. Five days later another suitcase washed up on the shores of Fisherman's Island; inside that suitcase was the torso of white male severed from the waist down. His head and arms were still attached. Later, a third suitcase with body parts was found by a fisherman and his wife. The victim was eventually identified from a sketch: William McGuire, from Woodbridge, N.J.

Saturday, October 13th, 2007

s21e2: Storm of Murder

Artists Dinerral Shavers and Helen Hill - he a musician, she an independent filmmaker - may not have known each other. But they both returned to New Orleans after Hurricane Katrina with a vision to revive the storm-ravaged city. But as correspondent Erin Moriarty reports, they both fell victims to a storm of murder.

Saturday, October 20th, 2007

s21e3: The Sugar Land Conspiracy

For John Flores and his best friend Kevin Whitaker, life was sweet in Sugar Land, Texas. "Sugar Land is very middle class/upper class, white collar," Flores explains. "It's a nice place, everything's new. You hang out with your neighbors. You hang out with your neighbor's kids." But as correspondent Peter Van Sant reports, that sweet life was shattered on the night of Dec. 10, 2003, when Kevin and his family were gunned down in their home.

Saturday, October 27th, 2007

s21e4: An Eye For An Eye

When 37-year-old Dr. Brian Stidham was found murdered in the parking lot outside his office on Oct. 5, 2004, it sent a chill through Tucson. Stidham had been stabbed 15 times.

Saturday, November 10th, 2007

s21e5: A Time To Kill: Michele Harris

Tioga County in upstate New York is the kind of place where people go to escape the problems of the big cities. So when 35-year-old Michele Harris disappeared, it mystified State Police Captain Mark Lester. "A murder in Tioga County, it's a pretty rare occurrence? For an actual person to go missing and not be able to find 'em is extremely rare," he said. "And normally, you would expect at some point along this way we're gonna find her ? And we still haven't been able to find her remains." In the early morning hours of Sept. 12, 2001, Michele's van was found at the end of her driveway. "There was a gut feeling I think right from the get-go that something was wrong," Lester told "48 Hours Mystery" correspondent Erin Moriarty.

Saturday, November 17th, 2007

s21e6: Where's Maddie?

The 2007 disappearance of 4-year-old Madeleine McCann in Portugal is investigated.

Saturday, December 1st, 2007

s21e7: Capture The Queen

On July 4th, 1999, Brooke Leigh Henson was reported missing in the small, quiet town of Travelers Rest, S.C., prompting a police investigation to locate the young woman. There was a potential break in the case in 2006, when police got wind of a woman calling herself "Brooke Henson" in New York City. But as correspondent Peter Van Sant reports, as investigators dug deeper they uncovered an intricate web of lies, spun by a woman named Esther Reed.

Saturday, December 8th, 2007

s21e8: An Invisible Enemy

It was February 2002 when Cynthia Sommer, her husband, Marine Sgt. Todd Sommer, and their four children were coming home from a family weekend at an amusement park. But as Richard Schlesinger reports, no one could have predicted the rollercoaster ride was just beginning.

Saturday, January 5th, 2008

s21e9: Death Without Mercy

In November 2005, quiet and sleepy Morgantown, W.Va., was left shaken when the body of James "Jimmy" Michael was discovered inside his burning home. As correspondent Susan Spencer reports, the death appeared suspicious to police from the get-go, and investigators soon focused on Michael's widow, Michelle.

Saturday, January 19th, 2008

s21e10: The Socialite's Secret

Linda Fishman, a wealthy Connecticut widow, decided to uproot her life and move to sunny Florida to pursue a fresh start. But Linda, described by her family and friends as generous and giving, was also looking for love. In early 2003, Linda was found murdered in her home, the house set on fire in an attempt to destroy crime scene evidence. Did Linda's generosity and her quest for love contribute to her murder? Correspondent Troy Roberts reports on the investigation.

Tuesday, January 22nd, 2008

s21e11: In Too Deep

In the summer of 2005, a young woman named Laura Hall found herself caught up in a gruesome murder case; the body of another woman was in her boyfriend's bathtub, and some time after the killing, the body was horribly mutilated. As correspondent Maureen Maher reports, police did not focus on Laura as a suspect in the killing, but wondered if she was somehow involved in what happened after the murder. Was Laura an innocent victim herself - a "good girl" - or someone much more frightening? --------------------------------------------------------------------------------

Saturday, January 26th, 2008

s21e12: Fight For the Truth: Marty Tankleff

Marty Tankleff was only a teenager when he was convicted of murdering his parents. He spent more than half his life in remote New York state prisons, a far cry from his privileged childhood on New York's Long Island. Marty initially confessed, but quickly recanted. He fought for years for his innocence, especially as new witnesses surfaced that could potentially exonerate him. Correspondent Erin Moriarty, who has covered this case for years, reports on this rollercoaster of a legal case.

Tuesday, January 29th, 2008

s21e13: Trigger Point

In 2004, a woman named Jenny Eisenman shot her estranged husband Drew in her apartment. The soft-spoken elementary school teacher claimed she had suffered abuse at the hands of her husband for years, and that the shooting was in self-defense. But prosecutors say Jenny was a woman scorned and shot her husband out of anger. Was Jenny - described by many as gentle and caring - a victim or, as prosecutors asserted, a woman capable of cold-blooded murder? Correspondent Richard Schlesinger reports.

Saturday, February 2nd, 2008

s21e14: No Way Out aka Flood of Blame

After Hurricane Katrina had passed over southeastern Louisiana in August 2005, many people thought the region had been spared from the most severe damage. But the worst was yet to come: the region's protective levees started to fail, and entire communities were overwhelmed by floodwaters. Thousands had evacuated the region, but others stayed behind to ride out the storm, including the residents and staff of St. Rita's Nursing Home in St. Bernard Parish. The wall of water and its aftermath left 35 of the residents dead, and prompted negligent homicide and other charges against the owners of the nursing home. They faced the possibility of spending the rest of their life in prison. Would and should the owners be held responsible for their decision not to evacuate? Correspondent Harold Dow reports.

Saturday, February 9th, 2008

s21e15: Who Killed The Beauty Queen?

On Dec. 15, 2005, the small town of Russellville, Ark., was rocked by the news that 19-year-old college student and aspiring beauty queen Nona Dirksmeyer had been found murdered inside her apartment. Nona's boyfriend Kevin Jones says he had been trying to reach her numerous times by phone but that his calls and messages had gone unanswered. Eventually, he and his mother decided to stop by Nona's apartment, where they discovered Nona's body. As correspondent Richard Schlesinger reports, Nona had been murdered, beaten to death and left in her blood-spattered living room.

Saturday, February 16th, 2008

s21e16: Addicted To Love

Lesa Buchanan died on the Fourth of July weekend in 2005, after spending a good portion of time with her boyfriend, Dr. Christ Koulis, having sex. Koulis, a plastic surgeon, called 911 when she stopped breathing, and says he performed CPR but that there was no pulse. Investigators quickly focused on drugs. Prosecutors allege Dr. Koulis had injected Lesa with a powerful painkiller during the course of the weekend, which eventually led to her death. But Koulis claims Lesa injected herself, and that she had a drug problem - a claim her family and investigators have disputed. As correspondent Troy Roberts reports, the case ended up in the hands of a jury, who had to decide if the doctor was responsible for his girlfriend's death.

Saturday, March 1st, 2008

s21e17: The Long Road

The 1986 wedding pictures of Dyke and Karen Rhoads show a predictably joyous young couple, ready for a wonderful life together in the small town of Paris, Ill. Karen was 24 when they married, and had a job as an office assistant at a factory; Dyke worked in landscaping. There was no hint that just months after their wedding their lives would come to a violent end. As correspondent Susan Spencer reports, in the early morning hours of July 6, 1986, a fire engulfed their home.

Saturday, March 15th, 2008

s21e18: Stolen Dreams

Stephen Trantel was a Wall Street insider who seemed to have it all: a beautiful family, a nice home in an upscale Long Island community, and fancy cars. But what those closest to him didn't know was that he was living a secret life. And as correspondent Richard Schlesinger reports, that secret life began to unravel on one November day in 2003 after what was supposed to be just a day of fishing.

Saturday, April 12th, 2008

s21e19: A Long Way From Home

Amanda Knox, a 20-year-old honors student from the University of Washington, followed her dream when she moved to Perugia, Italy, to study abroad and learn Italian. But that dream turned into a nightmare when just weeks after Amanda's arrival her roommate was found murdered. Within days of the November 2007 murder, Amanda and her boyfriend were arrested as suspects in the killing and found themselves at the center of a media frenzy. Do Italian investigators have a solid case against Amanda, as they claim? Or is she being "railroaded" - as one American private investigator put in - in a blind pursuit of justice?

Tuesday, April 15th, 2008

s21e20: The Letter

In December 1998, police in Pleasant Prairie, Wis., were called to the Lake Shore Drive home of Mark and Julie Jensen. Inside, Mark had found his wife's body lying in her bed. Initially, investigators thought suicide was a strong possibility. But a letter written by Julie before her death pointed police in a different direction. Was the husband somehow involved in his wife's death, as the letter hints? Or did Julie poison herself and pen the letter to implicate Mark in a twisted plot gone wrong, as his parents allege?

Saturday, April 19th, 2008

s21e21: Deadline For Justice

n 2002, a young television reporter named Jennifer Servo was found murdered inside her apartment just weeks after moving to Abilene, Texas. Police have not yet been able to make an arrest but have vowed not to give up until the case is closed. That determination - not giving up - had a big impact in another case: the 1991 murder of Patty Scoville in Vermont. While police had DNA evidence, they did not have a database to compare their evidence to. As correspondent Harold Dow reports, it would take years, and intense lobbying by Patty's parents, to establish the database, which would eventually provide a crucial break in the case.

Saturday, April 26th, 2008

s21e22: The Last Take

Christa Helm, an aspiring Hollywood actress, was murdered on Feb. 12, 1977, when she was stabbed and bludgeoned outside her agent's home in West Hollywood. Christa enjoyed the Hollywood life and parties, and according to her daughter hung out with lots of famous people, like Joe Namath, Mick Jagger, Warren Beatty and even the Shah of Iran. But as correspondent Maureen Maher reports, Christa also kept a "love diary," as well as tape recordings of her encounters with the rich and famous. Did the diary and recordings play a role in her murder? Or was she just a victim of a random crime? Investigators are still trying to solve the mystery.

Saturday, May 10th, 2008

s21e23: The Preachers Wife

Ever since Matt Baker's wife, Kari, died suddenly at the age of 31, the Baptist preacher has lived under a cloud of suspicion. Is he an innocent man unfairly accused as his followers and friends believe? Or is he hiding a terrible, dark secret?

Saturday, May 17th, 2008

s21e24: Point Blank

A man's obsession may have led to his own death, but a jury shocks everyone with its astonishing decision. "48 Hours" correspondent Harold Dow reports.

Tuesday, June 3rd, 2008

s21e25: Betrayal

California computer whiz Hans Reiser seemed to have it all-a beautiful Russian wife, two children, and a successful career. But the seemingly perfect life hit turbulence when several years into the marriage his wife Nina had an affair with one of his friends. The couple eventually separated and would become embroiled in a nasty custody fight. Fast forward to September 2006, Labor Day weekend, when Nina dropped the children off at their father's house and mysteriously vanished in the hours that followed. Nina's body has never been found. Was her husband-or someone else-somehow involved in her disappearance? Correspondent Maureen Maher reports.

Tuesday, June 10th, 2008

s21e26: The Secret Life of Paige Birgfeld

By all accounts, 34-year old Paige Birgfeld was a devoted mother to her three young children. So when she suddenly disappeared last June, police in Grand Junction, Colorado suspected foul play. But while police and volunteers searched for the missing mother of three, disturbing evidence of a secret life she led shifted the investigation in a totally new direction. Did that secret life-which Paige kept hidden from her family-play a role in her disappearance? Correspondent Harold Dow reports.

Tuesday, July 1st, 2008

s21e27: Stolen Beauty

Tara Grinstead, an 11th-grade history teacher in Ocilla, Ga., disappeared without a trace in October 2005. Three months later, another young woman, Jennifer Kesse, also vanished in Orlando, Fla. There were some similarities in the cases, leading investigators to wonder: are these disappearances somehow linked?
Season 22
Wednesday, September 24th, 2008

s22e1: Kidnapped - Shawn Hornbeck's Incredible Story

An interview with Shawn Hornbeck, who was kidnapped in 2002 at age 11 and held captive for more than four years in Missouri before being rescued.

Saturday, October 18th, 2008

s22e2: Into Thin Air

When Jean Zapata vanished from her home in Madison, Wis., in 1976, she left behind her daughter Linda, two other children, a lot of friends, and a mystery that would take more than 30 years to solve.

Saturday, October 25th, 2008

s22e3: Did the Doctor Kill the Doctor?

A doctor is suspected of murdering another physician.

Saturday, November 1st, 2008

s22e4: Blood and Money On Horseshoe Bay

Saturday, November 8th, 2008

s22e5: Vegas Heat

Saturday, November 15th, 2008

s22e6: Truth On Trial

Saturday, November 22nd, 2008

s22e7: Sign of the Times aka The Mortgage and the Murder

In August 2005, Renee Ohlemacher says she awoke to the screams of her mother. Both her parents had been shot and murdered inside the family's home. Following the murders, police initially focused their investigation on Renee, and even her own relatives cast a suspicious eye on her.

Sunday, November 29th, 2009

s22e8: Drawn To Murder

A teen is hunted for murder for over a decade. Now, some of the cops who helped put him away want to set him free. Susan Spencer reports.

Saturday, December 6th, 2008

s22e9: The Guessing Game

Saturday, December 13th, 2008

s22e10: Invitation To A Murder - Revisited

Mark and Donnah Winger seemed to have it all - successful careers, a new adopted child, and a nice home in Springfield, Ill. But their seemingly peaceful and happy family life was shattered in August 1995 when Mark says he came upon a man beating his wife with a hammer. Mark shot the man, and investigators soon determined that he had acted in self-defense. Update to a 48 Hours story originally aired on January 15, 2003. As correspondent Richard Schlesinger reports, while the case seemed open and shut, after several years, it turned out to be anything but.

Saturday, December 20th, 2008

s22e11: Power, Passion and Poison - Revisited

Kathy Augustine was an ambitious and sometimes controversial politician who worked her way up the rankings of Nevada's government. And with a reputation of being ruthless, she developed a lot of enemies along the way. But were these enemies deadly? In 2004, Augustine became the first state official in Nevada's history to be impeached, when she was found guilty of violating state ethics laws during her 2002 re-election campaign. In 2006, unable to seek a third term as state controller, she ran for state treasurer. But on July 8 Augustine was found unconscious in her home. She died four days later. While a preliminary autopsy found no evidence of a heart attack or other obvious cause of death, the medical examiner did find a suspicious puncture mark. Subsequent toxicology reports confirmed the presence of a powerful drug that paralyzes the body's organs and muscles while leaving the mind conscious. Proof, detectives say, that Augustine had been murdered. Despite many political enemies, Augustine's family was convinced her fourth husband, Chaz Higgs, was responsible. Claiming that the couple's marriage was rocky, they assert that Higgs, eight years her junior, was cheating on his wife. And as a critical care nurse Higgs had the knowledge and access to the same drug found in Augustine's system. Authorities charged him with first degree murder. Is Chaz Higgs capable of murder? Or, was Kathy Augustine the victim of her corrupt political opponents? Correspondent Troy Roberts reports dramatic new developments in 48 HOURS MYSTERY: "Power, Passion and Poison,".

Saturday, January 10th, 2009

s22e12: Who Killed Toni Heartstring

An investigation of the 2000 stabbing death of Toni Heartsong, on her farm in Jupiter Farms, Florida.

Thursday, January 17th, 2008

s22e13: Peace, Love and Murder

Saturday, January 24th, 2009

s22e14: Lady In The Harbor

On Sept. 13, 2006, police in the upscale community of Newport Beach, Calif., were called to the Newport Harbor Yacht Club after a report of a body in the water. The victim, a woman, had been brutally murdered, stabbed 52 times.

Saturday, January 31st, 2009

s22e15: Conspiracy To Kill

Larry Risken was a Navy officer. Earl Bourdeau was a Marine. Nineteen years apart, they married the same woman: Sonia Rios. And both military men met the same fate - ambushed and gunned down in the Philippines, in the presence of Sonia's family.

Saturday, February 7th, 2009

s22e16: An Invisible Enemy - Revisited

Marine Sgt. Todd Sommer, 23, seemed to be in peak physical condition before he suddenly collapsed and died in February of 2002. The official cause of death was listed as cardiac arrhythmia, but to one NCIS agent, something about the case seemed a little too familiar. In January of 2007, Cynthia Sommer was convicted of Todd's murder. But did she actually poison her husband, or was she being judged for her scandalous behavior? Usually a verdict means the end of a case, but for Cynthia Sommer, the biggest surprise was yet to come. Correspondent Richard Schlesinger reports the dramatic new developments on 48 HOURS MYSTERY: "An Invisible Enemy". Updated from and episode that aired on 2007-12-08.

Saturday, March 7th, 2009

s22e17: Picture Perfect

A camera captures a forbidden romance and murder. Will it expose a killer? "48 Hours Mystery" correspondent Maureen Maher reports.

Saturday, March 14th, 2009

s22e18: Toxic

A brilliant scientist turns up dead. Medical mystery or murder? Troy Roberts reports.

Saturday, March 28th, 2009

s22e19: The Curious Case of Colonel Shue

In the spring of 2005, Air Force Colonel Philip Michael Shue was laid to rest at Arlington National Cemetery with full military honors. Shue was 54 when a violent car crash took his life two years earlier. His vehicle struck some trees alongside a Texas interstate highway, not far from San Antonio. But even as his widow, Tracy, accepted the traditional tri-folded American flag in his honor and even as she left a single white rose on his casket in his memory, she and those closest to him spoke of one final mission for truth.

Saturday, April 11th, 2009

s22e20: American Girl, Italian Nightmare

A 16-month investigation by "48 Hours Mystery" raises questions about the case against an American girl on trial for murder in Italy.

Saturday, April 25th, 2009

s22e21: Craigslist: Classified For Murder

A double life, a privileged life. Obsession and sexual fantasy. Who knew his secret? Was there no one to stop him? 48 Hours Mystery examines the double life of Boston University medical student Philip Markoff, as well as the life of his alleged victim. With the help of private investigator Joe Moura, we learn more about the investigation and the charges against Markoff. Boston Globe reporter Maria Cramer, forensic psychiatrist Dr. Michael Welner and a forensic computer expert add their insight in the case. We look at the dark side of the digital world, and the expanding world of Craigslist. Has it become the new portal of prostitution? Our shocking investigation exposes a Web of complicated relationships. And we take a look at the life of Julissa Brisman, 25, whose young life was cut short as she worked to get it back on track.

Saturday, May 2nd, 2009

s22e22: Dark Voyage

A former child actor-turned cold-blooded killer commits a crime that horrifies even the toughest of cops. "48 Hours Mystery" correspondent Maureen Maher reports.

Saturday, May 9th, 2009

s22e23: Catch Her If You Can

In her exclusive first interview, con artist Esther Reed reveals how she scammed her way into the Ivy League, outsmarted the feds and spent nearly nine years on the run. "48 Hours Mystery" correspondent Peter Van Sant has her story.

Saturday, May 16th, 2009

s22e24: Daddy's Girl

It was Thursday, July 19, 2007, around 12:30 p.m. when San Diego, Calif., homicide investigators J.C. Smith and Brett Burkett arrived at Tim MacNeil's home on Marraco Drive. Tim MacNeil had come home at noon to have lunch with his stepdaughter, Brae. "Dispatchers received a phone call, from Brae Hansen? she and her father had been tied up and she described witnessing this masked intruder shoot and kill her father right in front of her," says Detective J.C. Smith. "?the victim was face down in a pool of blood. He was wearing a dress shirt and no pants. There was a zip tie near one of his hands."

Tuesday, June 2nd, 2009

s22e25: Deep Secret

Authorities try to determine if a missing teen was murdered.

Saturday, June 13th, 2009

s22e26: Did The Doctor Kill The Doctor? - Revisited

In his first exclusive network interview with 48 HOURS MYSTERY, Dr. Timothy Stryker addressed the accusations of murder that have dogged him for 15 years. Now, dramatic new details have emerged in the death of his former girlfriend, Dr. Linda Goudey. In 1993, Goudey's body was found in the back seat of her car in the parking lot of the Boston-area hospital where she worked. The beloved OB/GYN had been strangled in an attack so brutal it left injuries at 24 separate places on her body. Immediately, authorities turned to her then boyfriend, Dr. Stryker, whose attempts to help their investigation further fueled their suspicions of his involvement. But with only circumstantial evidence, the case went cold. While authorities did not have enough for a criminal case, Goudey's family pressed on and filed a civil suit against Stryker, who was now married with a successful practice. With his wife Micael standing by him throughout the trial, Stryker was found responsible of Goudey's death and her family was awarded $15 million. Soon after the civil case verdict, a new witness emerged. This was just the break Stryker needed, but to some this new development seemed a little too convenient. The criminal case would take a turn that no one could've imagined. Is Dr. Timothy Stryker a calculating murderer or is he an innocent man fighting to clear his name? Correspondent Richard Schlesinger reports the stunning new developments on 48 HOURS MYSTERY: "Did The Doctor Kill The Doctor?"
Season 23
Saturday, September 19th, 2009

s23e1: Seven Days of Rage

Saturday, September 26th, 2009

s23e2: The Godfather's Daughter aka Their Father, The Godfather

Mafia chieftain John Gotti's family speaks candidly about life inside the mob. Troy Roberts reports.

Saturday, October 3rd, 2009

s23e3: Show Me The Money

The story of bank manager Michelle Renee and her daughter, who, in 2000, were kidnapped, taped with explosives and forced to rob the bank she managed.

Saturday, October 17th, 2009

s23e4: Caylee Anthony: The Untold Story

It is a case that has captivated the country. In the summer of 2008, Orlando, Fla. toddler Caylee Anthony disappeared, only to be discovered six months later a short distance from her home, her skeletal remains stuffed in plastic bags and her mouth sealed with duct tape. Her mother, Casey Anthony, was charged with the horrific crime after not reporting her daughter missing for a month, and allegedly lying to police. As Casey, now 23, faces a murder trial and the possibility of the death penalty, her parents, Cindy and George Anthony, are standing by their daughter as they search for the truth. And, for the first time, three of Casey's defense lawyers discuss the case in an exclusive interview with CBS News' "The Early Show" anchor Maggie Rodriguez.

Saturday, October 24th, 2009

s23e5: Haunted

For seven years Hailey Sisco and her brother, Dustin, have been haunted by the brutal killing of their father Mike Sisco, and his fiancée, Karen Harkness. Even more troubling for the siblings is that no arrests have ever been made and the case remains unsolved. But Hailey believes she knows who was responsible and is determined to prove the unthinkable. Karen and Mike were both divorced with kids of their own when they met, but the couple was undoubtedly a perfect match. They had been dating for about four years when, in July of 2002, they were gunned down while in bed at Karen's Topeka, Kan., home. Both suffered multiple gunshot wounds but no one heard a thing. While Mike and Karen were well-liked and respected with seemingly no enemies, police believed it was a carefully planned murder - one that left them with no concrete clues. There was no forced entry, nothing stolen, and no signs of a struggle. Ever since, Hailey has been relentless in her quest to prove what she believes to be the heartbreaking truth and bring her father's killer to justice. Now, "48 Hours Mystery" brings in private investigators, Paul Ciolino, of Chicago, and Joe Moura, of Boston, to examine the case and the bizarre twist to the murders that some people claim, was there all along. Correspondent Harold Dow reports.

Saturday, October 31st, 2009

s23e6: Deadly Prophecy

An investigation is held to determine whether a mother who had visions that she would die just before she had drowned was a suicide or a murder.

Saturday, November 14th, 2009

s23e7: A Case for Murder

The last time anyone saw Hugues de la Plaza alive, he was saying goodbye to friends at a San Francisco club after celebrating a recent promotion, in the summer of 2007. The next morning, police found de la Plaza dead in his apartment - stabbed in the neck, chest and stomach. Two years later, family and friends remain consumed by a fight to find the truth.

Saturday, November 21st, 2009

s23e8: Diary of a Showgirl

It was the start of a murder mystery that had it all: sex, lies, greed, a savage crime and a beautiful showgirl. That showgirl, Marjorie Orbin, is now in Phoenix, Arizona's Estrella Jail, charged with the brutal murder of her husband, Jay Orbin. "On Oct. 23, 2004, a man - a transient living in the desert - came across a container wrapped in heavy black plastic. He decides to open the container. He sees the torso of a body," Det. Dave Barnes of the Phoenix Police Department explained. "All of the insides, all of the internal organs, intestines were missing? I thought, 'Who could do this to human being? Cut off his arms, his legs, his head?'" Prison stripes are a far cry from the diamonds and furs Marjorie was accustomed to. In a "48 Hours" exclusive - six months of Marjorie's video diaries from jail and unprecedented access to a woman facing the possibility of death row.

Saturday, December 5th, 2009

s23e9: Justice in the Heartland

In May 2005, Michael Golub left work to pick up his young son, Mikey, at the home of his ex-girlfriend Shannon and was never seen again. The 27-year-old's disappearance mystified the residents of his hometown, Johnson City, Kan. - a small community of 1,400 people, where everyone knows each other and each other's business. Golub's family says he would never have given up his son for any price, and there is no doubt in their mind that he was murdered. Yet one piece of important evidence has always been missing: Michael Golub's body has never been found. Now, "48 Hours Mystery" has brought in two private investigators to examine the evidence and uncover what they think happened to Michael on that summer evening. They reveal new facts about the case and new theories as to what happened to Michael Golub, and why. Did Golub suddenly leave town to make a new life for himself? Or was he brutally murdered? And if so, would his family ever get justice? It would take two trials to get even close to an answer. Correspondent Susan Spencer reports.

Saturday, December 12th, 2009

s23e10: The Lost Children

It's a mind-boggling story, one that sounds more like a bad movie than reality. But it happened. In the two decades after World War II, 10,000 English children were sent to Australia, reports 60 Minutes II Correspondent Bob Simon. Many were mistreated and abused. All were lied to.

Saturday, January 9th, 2010

s23e11: Innocence Lost: The Yogurt Shop Murders

Eighteen years ago, CBS News correspondent Erin Moriarty began reporting on what she says would turn out to be "the most horrific crime story I've ever encountered." In December 1991, four teenage girls were found murdered in an Austin, Texas yogurt shop. In a crime scene described by the lead detective as "wholesale carnage," the girls had been tied up, stripped down - at least one was raped - shot in the head and their naked bodies were stacked in a corner then set on fire. In the weeks after the murders authorities received countless tips, many false confessions and even interrogated teenagers Maurice Pierce, Michael Scott, Robert Springsteen and Forrest Welborn after Pierce was caught with a gun at a local mall shortly after the crime. With no solid evidence they were let go. Weeks became months and months turned into years with no developments in the investigation, until 1999, when the new detectives on the case made the stunning announcement that they made four arrests. More shocking was the news that it was the same four teenagers - now in their twenties - who police had spoken with eight years earlier. After being questioned by police this time, Michael Scott and Robert Springsteen confessed to the murders. Unable to crack Forrest Welborn, who claimed he didn't know anything about the crime, and with no evidence against Maurice Pierce, the charges against the two were dropped. Scott and Springsteen each stood trial for murder. Both were convicted with Springsteen condemned to death row and Scott sentenced to life in prison. But this case, full of unexpected twists, was far from over.

Saturday, January 23rd, 2010

s23e12: Buried Secrets of Las Vegas

It's been more than a decade since gambling tycoon Ted Binion was found dead in his Las Vegas home, but the questions still remain: how did he die, and where is all his money? Vegas headliner Wayne Newton, who knew Ted, tells "48 Hours Mystery" correspondent Peter Van Sant that while he believes Ted's destructive lifestyle contributed to his death, "someone got away with murder."

Saturday, January 30th, 2010

s23e13: The Secret

When Theresa Parker unexpectedly disappeared in March 2007, the small town of LaFayette, Ga., was shocked. So beloved was the 911 dispatcher that hundreds of people came out to search nearly 175 square miles of land for her. Theresa, who loved helping others, was adored by family and friends including her police officer husband, Sam Parker. The couple, who married in 1993, seemed a perfect match. But after 13 years of marriage the two decided to split and Theresa found her own place. One night after visiting her sister, Theresa left to go home, but was never heard from again. Police found her car at the couple's home, but there was no sign of Theresa and no obvious signs of foul play. Investigators' extensive search of the heavy terrain around the home would not turn up a body, but as they turned their focus to her husband Sam, the probe would soon expose his dark side and Theresa's deadly secret. Tracy Smith reports.

Saturday, February 6th, 2010

s23e14: Thou Shalt Not Kill

In November 1994, the body of 33-year-old Farah Fratta was discovered in the garage of her Humble, Texas home. The mother of three had been shot twice in the head. At the time of her death, Farah was in the midst of a divorce. To the outside world, Bob Fratta was an upstanding citizen, who worked in public safety as both a police officer and a fireman. But divorce documents were about to make his dark side public, revealing his strange sexual requests that not only embarrassed Farah, but also sickened her. Bob Fratta seemed the likeliest suspect in his wife's murder. A few months before her death, Farah called 911 in a panic. A masked man had broken into her home through a window and attacked her. Farah suspected the intruder was a friend of her husband and authorities believed her, but had no concrete evidence. Now, in the wake of her death, investigators were sure of Bob's involvement again, but his alibi was hard to beat: Bob was at church with their three children as his wife was being murdered. Investigators worked tirelessly to build their case against Bob and four months later they got an unexpected break. Tracing Bob's phone records from the night of Farah's murder led them to a mysterious woman who held all the answers to the case. Even more shocking than what she knew, was her startling admission: she could've prevented Farah Fratta's murder. Correspondent Richard Schlesinger reports.

Saturday, February 13th, 2010

s23e15: A Time To Kill: Michele Harris - Updated

For family and friends of Michele Harris, the last 8 1/2 years have been a blur of investigations, trials and jury deliberations. To the outside world, Michele and her husband, Calvin Harris, had a perfect life - they were young, attractive and successful with a beautiful family and a home in a picturesque upstate New York town. But Michele's disappearance in the early morning hours of Sept. 12, 2001, revealed a much darker story. With much of New York State Police and canine forces diverted to New York City in response to the 9/11 terrorist attacks, local investigators were slowed by the limited resources available to them. Was this the perfect time for murder? Michele's disappearance remained shrouded in mystery until state police discovered tiny drops of blood in the Harris home. After four years, with no body or murder weapon, investigators felt they had enough circumstantial evidence and arrested Calvin Harris for Michele's murder. In May 2007, the case went to trial and Harris was convicted of second-degree murder. As he awaited sentencing, a new witness emerged. Harris' conviction was overturned and a new trial was set for 2009. In the end, a second trial would reach the same guilty verdict, but as Calvin Harris continues to maintain his innocence, he is now fighting for a third trial. Meanwhile authorities have not given up the search for Michele's body. "48 Hours Mystery" correspondent Erin Moriarty reports.

Saturday, February 20th, 2010

s23e16: Lies and Whispers

In March 1999, Karen Tipton, a mother of two and the wife of psychiatrist Dr. David Tipton, was found stabbed 28 times in her Decatur, Ala., home. It is a case that has left many victims in its wake - two children forced to grow up without their mother, a husband who mourns his wife, a mother who stands by her son in his fight for freedom, and Daniel Wade Moore, whose life has hung in the balance of an unprecedented legal battle. Moore, then a drug user, was only 24 when he was arrested for Tipton's murder after confessing to his uncle that he was at the scene of the crime. In a move that further convinced authorities of his guilt, Moore stabbed himself with a penknife during a break in police questioning. Moore, however, says that he is not guilty, explaining that his confession was false, spurred on by his simple desire to fabricate a story so horrific that his family would leave him alone and he could return to his drug lifestyle. Investigators found this explanation hard to believe and despite questionable physical evidence, a jury agreed. Moore was sentenced to death for the murder of Karen Tipton. But this case was far from over. Erin Moriarty reports.

Saturday, February 27th, 2010

s23e17: A Cry For Innocence

At 35, Damien Echols has spent his entire adult life on death row in an Arkansas prison alongside Jason Baldwin and Jessie Misskelley, who are both serving life sentences. The trio, all convicted of a triple murder, are known as the West Memphis 3, and they have gained widespread support from musicians including Dixie Chick Natalie Maines and Pearl Jam's Eddie Vedder, and actor Johnny Depp, who are determined to prove the men's innocence. "They were easy targets... Every single piece of evidence points to their innocence, not to their guilt," says Depp in an interview with 48 HOURS MYSTERY correspondent Erin Moriarty. "People need to stand up and say, yeah, it's time to find the real killers. Let's find justice." Erin Moriarty reports on 48 HOURS MYSTERY.

Saturday, March 6th, 2010

s23e18: Lady in the Pool

Lancaster County, Pa., known for its Amish heritage and peaceful lifestyle, is home to the quiet town of Denver. But on July 22, 2008, the small town was rocked when Michael Roseboro placed an emergency call to 911, saying he found the body of his wife, Jan, at the bottom of their swimming pool. Less than an hour later, Jan Roseboro-mother of four-was pronounced dead at the hospital. The Roseboros were well known and respected in their community, where Michael ran his family's century-old funeral home and Jan was a stay-at-home mom. So idyllic was the couple's life together that friends joked that they were like Ken and Barbie. Everyone was sure her death was an accidental drowning, except for the fact - as investigators put it - adults who know how to swim typically do not drown in their own swimming pools. Did Michael Roseboro kill his wife to be with his mistress of only a few weeks? Or, did police, with little evidence to go on, rush to judgment, as Michael Roseboro's family claims? And does Angela Funk know more than she is telling, as prosecutors believe? Harold Dow reports on 48 HOURS MYSTERY.

Saturday, March 13th, 2010

s23e19: The Girl Who Knew Too Much

More than 17 years have passed since Scott County, Mo., Deputy Sheriff Rick Walter pulled over on a desolate strip of highway in Benton, Mo., to examine what he thought was an abandoned car. Instead, he discovered the body of 19-year-old Angela Mischelle Lawless. Based on the blood evidence, investigators believed Mischelle, who may have been running for her life, was brutally beaten and then placed back in her car, where she was shot three times. As Walter was working the crime scene, a local man reported that he had seen the young woman in her car, and also told investigators that he saw a white car driving near the crime scene. At the same time, authorities immediately looked at Lawless' boyfriend, but could find nothing to tie him to the crime, and he passed a polygraph. Weeks went by with few leads, until four months later investigators got a break. As Sheriff Walter tells "48 Hours" correspondent Erin Moriarty, "Everyone is scared about this case."

Saturday, March 20th, 2010

s23e20: In Too Deep - Updated

Laura Hall was like any other college student. She was living in Austin, Texas, whre she attended the University of Texas, dating the guy of her dreams, business student Colton Pitonyak, and planning to go to law school. But on the morning of Aug. 17, 2005, Hall entered into a nightmare when she found a young woman's dead body in the bathtub in Pitonyak's apartment. It was 21-year-old Jennifer Cave, a friend of Pitonyak's. Within days of the murder, authorities nabbed Pitonyak and Hall in Mexico. But while Hall claimed that she went to Mexico against her will, police believed she was helping Pitonyak escape and charged her with hindering apprehension. Even worse, Cave's body had been severely mutilated, stabbed dozens of times and dismembered. At his trial, Pitonyak stunned everyone when he testified that it was, in fact, Hall who dismembered her. Correspondent Maureen Maher updates the case on an all-new "48 Hours Mystery".

Saturday, April 10th, 2010

s23e21: My Mother's Murder

A teenager's mother is killed a year after the teen's father.

Saturday, April 24th, 2010

s23e22: Unmasking a Killer aka Hannibal Unmasked

In August of 2003, 19-year-old Kaysi McLeod had a fight with her mother, ran out of their Colorado home, and took off down the road on her bicycle. At first, her divorced parents, Rob and Lori, didn't worry too much - Kaysi had run away before. And, like many teens, she had a rebellious streak and was once involved in drugs. But Kaysi had also recently put her life back together, so when she didn't show up for work a few days later, panic set in. Lori's new boyfriend, Scott Kimball worked for the FBI, and assured everyone he could help find her, but weeks, then months, then finally years passed, without a trace. That story was eerily familiar to two other fathers, Bob Marcum and Howard Emry. Their daughters, 25-year-old Jennifer Marcum and 24-year-old LeAnn Emry, had also gone missing from the Denver area in 2003. LeAnn's car had been abandoned in Utah, Jennifer's had been left at the Denver airport. Yet, when each father went to the authorities for help, they were turned away. And since no one was investigating, none of the three families learned about each other's plight for years. The twists and turns in the three maddening cases would be the ultimate test of the families' love and determination. The cases would also challenge the intelligence and skill of two investigators - one, a local cop, the other, a seasoned FBI agent - who were brought together by chance to unlock the mystery. Along the way, a menacing killer with the chilling nickname of "Hannibal" would be revealed. His identity would shock everyone - most of all the FBI - and ultimately be the key to solving the cases and bringing justice to three heartbroken families. Harold Dow reports on "48 Hours Mystery: "Hannibal Unmasked".

Saturday, May 1st, 2010

s23e23: A Killer Defense

Two years after his wife's death, Dr. Kirk Turner sat in a North Carolina courtroom, watching prosecutors lay out their murder case against him. He does admit killing his wife, but claims it was self defense. While Kirk is adamant that it was self defense, investigators and prosecutors say the evidence showed otherwise. They believe that Kirk planned to kill his wife that day, and that he even went so far as to cover it up by stabbing himself with the spear. But what would a jury think? Was Kirk Turner protecting himself, or was his wife's death premeditated? Correspondent Peter Van Sant reports on "48 Hours Mystery: "A Killer Defense".

Saturday, May 8th, 2010

s23e24: Shelley's Last Breath

In March 1999, Shelley Tyre, the principal at the prestigious Thayer Academy just outside Boston, and her husband, David Swain, a single father and owner of a dive shop in Jamestown, Rhode Island, took a vacation to the Island of Tortola in the Caribbean. The two had met through their shared passion for adventure and this was their dream vacation - sun, sailing and scuba diving. But it would turn out to be Shelley's last. On the final dive of their trip, Shelley and David went into the water together, but only David returned to the surface. Something had gone mysteriously wrong that day and now Shelley was dead. David Swain couldn't explain what happened to Shelley during the fatal dive. He admitted the two had split up underwater, forgoing the standard safety rule of using the buddy system. Did she suffer a heart attack or a stroke? Or was it panic? While Tortola authorities ruled Shelley's death an accident, her parents had their doubts, especially after David began showing a bizarre lack of remorse in the wake of her death. David's two children adamantly defend their father and say that he and they loved Shelley and that he could never have killed her. Was Shelley merely the victim of a mysterious accident and David the victim of a past trauma that left him emotionally unable to appropriately cope with her death? Or, did David's violent past ultimately lead him to commit murder? David Swain and his children speak for the first time since he was charged with murder in Troy Roberts' report on "48 Hours Mystery: "Shelley's Last Breath".

Saturday, May 15th, 2010

s23e25: Betting Her Life:Susan Wright

It's hard to say what's most horrifying about Jeff Wright's death - the fact that his wife Susan did it, that she stabbed him 193 times, or her claim that it was self-defense. Susan Wright has spent the last six years in a Texas penitentiary reflecting on the bloody end to her marriage and longing to see her children. "There was so much left out of the first trial," says Wright, in an exclusive interview with "48 Hours Mystery." "I wish that my attorneys would have worked a little harder... I left my life in their hands and I trusted them." During the sometimes theatrical 2004 trial, prosecutors went so far as to bring the couple's bed into court in order to paint Susan Wright, a former exotic dancer, as a cold-blooded killer who lured her husband to bed, tied him up, then brutally murdered him and dumped the body in a hole that he himself had dug for a home improvement project. Richard Schlesinger reports for "48 Hours Mystery: "Betting Her Life".

Saturday, May 22nd, 2010

s23e26: One of Their Own

The family of Sherri Rae Rasmussen, who was 29 when she was murdered in 1986, is calling for a probe into the Los Angeles Police Department's original investigation, which left the case unsolved for over two decades. Rasmussen, the director of critical care nursing at Glendale Adventist Medical Center, was discovered in her Van Nuys condominium badly beaten and shot to death at point-blank range. In an exclusive interview, Sherri's father, Nels, details how he tried repeatedly to get detectives to investigate his son-in-law's ex-girlfriend, Stephanie Lazarus, who friends and family say Sherri complained was stalking her. "To me it would border on harassment," says Nels, who accuses authorities of ignoring their pleas about Lazarus. "The first weeks, the first five days I mentioned it so many times that he kind of lost his cool with me, saying that there was no need to go there," says Nels about the lead detective. And the family's attorney, John Taylor, calls the 1986 investigation, "sloppy, negligent, inept and incompetent." Lazarus had ascended to a high-profile position in the commercial crimes unit. "In doing those kind of investigations... it gets a lot of press, a lot of attention," says Blankstein. "If the police and prosecutors are to be believed, she's harboring a secret about murder for 23 years." Maureen Maher reports for "48 Hours Mystery: "One Of Their Own".
Season 24
Saturday, September 25th, 2010

s24e1: The Killing Game

When "48 Hours Mystery" Correspondent Harold Dow died suddenly last month, he was completing more than a year's work on the intricate tale of Rodney Alcala. "48 Hours Mystery" pays tribute to Dow when it broadcasts his final story, "The Killing Game," as its season premiere. Featuring Dow's exclusive interviews with Alcala's ex-girlfriend, girls Alcala had approached, investigators, and victims' family members, the season premiere will be presented by Harold's nephew, Jay Dow, of WCBS in New York and a contributing correspondent for CBS News. Alcala was twice convicted and twice sentenced to death for Robin's murder, but the verdicts were both overturned, infuriating Robin's still grieving family. But in the 30 years since Robin's murder, DNA technology had advanced and justice finally caught up with Alcala. He was linked to four other murders, giving weight to what investigators had suspected all along-he was a serial killer. Los Angeles Prosecutors decided to combine the cases and Alcala stood trial for a third time. Finally, in March 2010, the 40-year saga came to a conclusion. The now 66-year-old photographer, who served as his own attorney, was sentenced to death for the murder, kidnapping and rape of five California women, including Robin Samsoe. Yet the Alcala case continues today, as police across the country are still trying to identify hundreds of photographs of young women, and even some children, found in Alcala's storage locker. Already other murders in New York and California have been connected to Alcala, with perhaps more to come.

Saturday, October 9th, 2010

In January 2009, a three-year international manhunt for Dr. Yazeed "Yaz" Essa finally came to a close, as the FBI captured the playboy doctor in the Middle East and returned him to the U.S. to stand trial for his wife's murder. It is a story that Essa's friends say is too bizarre to believe - a young mother poisoned, an upstanding doctor accused, the pursuit of a fugitive across four countries, and an investigation that drew on the resources of law enforcement agencies worldwide. Only four years earlier, Essa's life had seemed close to perfect. He was a successful doctor and businessman, and had been married for nearly six years to Rosemarie DiPuccio, a nurse. The couple lived in a beautiful home in a Cleveland suburb with their two young children. Then, on Feb. 24, 2005, their happy life came to a crashing halt when Rosemarie, on her way to see her sister, was in a minor car accident. While the 38-year-old did not suffer any physical injuries, she passed out and was brought to a Cleveland hospital. Shortly after, she was pronounced dead. Correspondent Troy Roberts reports on 48 HOURS MYSTERY "[email protected]".

Saturday, October 16th, 2010

s24e3: The Whole Truth

A man is falsely imprisoned for 26 years due to a cover-up by the Los Angeles Police Department.

Saturday, October 23rd, 2010

s24e4: The One Who Got Away

On Sept. 27, 1992, 19-year-old Jennifer Asbenson, a nursing assistant in Palm Springs, Calif., was running late to work when she missed her bus and accepted a ride from a kind stranger, Andrew Urdiales. So charming was Urdiales, that the next morning she accepted another ride from him without hesitation. Little did she know that this pleasant man was really a serial killer...and that she would be the only one of his victims to survive. Fifteen years after her attack, Jennifer Asbenson, the sole survivor of serial killer Andrew Urdiales, faced him in a Chicago court speaking not only for herself but for the eight other women whose lives he took. A jury convicted Urdiales and sentenced him to death, marking the end of his deadly spree. Correspondent Susan Spencer reports on 48 HOURS MYSTERY "The One That Got Away".

Saturday, October 30th, 2010

s24e5: The Preacher's Wife

Since the sudden death of his wife Kari in April 2006, Matt Baker has gone from grieving husband to a murder suspect maintaining his innocence to convicted killer. And it was his lover, Vanessa Bulls, who revealed the dark secrets that helped put him behind bars. With exclusive interviews, police videos and depositions, correspondent Erin Moriarty reports in a 48 HOURS MYSTERY "The Preacher's Wife".

Saturday, October 30th, 2010

s24e6: Dirty Little Secrets

Linda and Jim Dulin are convinced that their daughter, Kari, was murdered by the man they once embraced as a son-in-law: Baptist preacher Matt Baker. "Kari was a very good minister's wife. Faith was very important in her life," Linda tells "48 Hours Mystery" correspondent Erin Moriarty. "This was a man who was capable of the ultimate evil." Matt has always claimed that his wife committed suicide, just as he told the 911 operator a little after midnight on April 8, 2006.

Saturday, November 6th, 2010

s24e7: Taken: The Amber DuBois Story

A predator who killed two girls admits that he would kill again.

Saturday, November 13th, 2010

s24e8: Chasing the Barefoot Bandit

Before Colton Harris-Moore became famous as an international fugitive, before he attracted more than 100,000 fans on Facebook and before he stole a single airplane, he was one very unpopular teenager back in his hometown of Camano Island, Wash. "Colton Harris Moore is nothing but a thief, a criminal," Camano resident Josh Flickner says. "He's not Robin Hood. He's not Jesse James. He's not James Bond." Colton's crime spree on this tranquil island began when he was just 10 years old. He soon advanced to breaking into homes, using stolen credit cards and stealing boats. Now, at age 19, he has a $10,000 price tag on his head and a bounty hunter on his trail.

Saturday, November 20th, 2010

s24e9: Secrets, Lies and Alibis

On Sunday, Aug. 22, 2004, after a family birthday celebration that included their son, Christopher, his girlfriend, Juliette, and family friend Teddy Montoto, Susan and John Sutton retired to separate bedrooms in their Coral Gables, Fla. home. Susan often slept in the second room because her husband John snored. Little did they know that about four blocks away, there was a man who had driven up with one intention - to kill them both. Dressed in all black with a Glock 9 mm semi-automatic pistol, the man shot John, then turned to Susan and shot her six times. But he was not done. The gunman turned back to the master bedroom and emptied the gun into John. Susan Sutton was assassinated in her bed. John Sutton, shot twice in the head, shockingly survived. Correspondent Troy Roberts reports.

Saturday, November 27th, 2010

s24e10: Shootout at the Hills

Charlene Hill had lots of plans for the rest of her life. "A dream? this was Danny and ours dream? we were looking at building our house right here and have the kids come up? look forward to our grandbabies being up here," Charlene Hill says, looking out at the undeveloped land on their ranch. None of those dreams panned out, because everything changed on Nov. 14, 2006, when she shot her husband, Danny, to death. "I relive that night so many times?.do I wish I could change it. Oh, its just rough? its rough knowing this was our dream and he's gone," she tells "48 Hours Mystery" correspondent Richard Schlesinger.

Saturday, January 8th, 2011

s24e11: Fatal Choice

He's stumbled into the backyard, bleeding heavily from a single stab wound to the chest. Within hours, Peter Franklin was dead, and his wife, Sandra, was charged with his murder. "I am absolutely not a murderer," Sandra tells "48 Hours Mystery" correspondent Peter Van Sant. "There isn't a day that goes by that I don't cry? I still love my husband?" But what could have brought a loving relationship to this? Sandra and Peter's love affair had started nine years earlier. "He was just a - a fantastic figure of a man to me," she says. After several failed relationships, they both felt they'd finally met the love of their lives.

Saturday, January 15th, 2011

s24e12: Body of Lies

A young mother vanishes... Did one man's deception lead to murder? Maureen Maher reports.

Saturday, January 22nd, 2011

s24e13: Temptation

An alluring woman who could charm anyone into doing anything... even murder? Erin Moriarty reports.

Saturday, January 29th, 2011

s24e14: Every Picture Tells a Story

When a woman is murdered, secret photos reveal clues about her killer. Richard Schlesinger reports.

Saturday, February 12th, 2011

s24e15: The Dog Trainer, the Heiress and the Bodyguard - Part 1

A celebrity dog trainer is murdered. Now, exclusive interviews reveal the truth behind the crime. "48 Hours Mystery" correspondent Peter Van Sant reports.

Saturday, February 12th, 2011

s24e16: The Dog Trainer, the Heiress and the Bodyguard - Part 2

A celebrity dog trainer is murdered. Now, the conclusion as exclusive interviews reveal the truth behind the crime. Peter Van Sant reports.

Saturday, February 19th, 2011

s24e17: Playing with Fire

Two unsolved Hollywood murders and the trail that leads through the Playboy Mansion and Wall Street. Peter Van Sant reports.

Saturday, March 26th, 2011

s24e18: The Lost Night

Bill Ferguson is a driven man. A real estate broker, nothing in his life ever prepared him for what he is doing now: trying to solve a 10-year-old murder. "I started going to the crime scene within a week of the arrest... I'd go down at 1:30 [a.m.], stay down 'til 3 o'clock," Ferguson tells "48 Hours Mystery" correspondent Erin Moriarty. "I would sit in different spots of the whole crime scene, from different angles. I'd do it every Halloween for sure." Ferguson says he's gone down to the crime scene "40, 50 [times] at least." "What did you know about investigations before this?" asks Moriarty. "Well, I used to watch 'Perry Mason,'" he replies. One thing Ferguson knows for sure, he says, is that his 26-year-old son, Ryan, is innocent. "I wanna be exonerated," Ryan tells Moriarty. "I want everyone to know that I have absolutely nothin' to do with this case." Ryan is Bill Ferguson's only son. "We've always been close. Really, really close," Ferguson says. "He never gave us trouble at all." Ryan had just turned 21 in 2005, when he was convicted and sentenced to 40 years. The key witness against him is his high school friend, Chuck Erickson, who told the court that he and Ryan robbed and murdered 48-year-old Kent Heitholt.

Saturday, April 9th, 2011

s24e19: Name Rank Serial Killer

It began in 2007, with break-ins where the main thing stolen was women's lingerie. Few people reported the thefts, and by 2009, local police had more pressing concerns - two women had been sexually assaulted. Speaking for the first time on television, one of them, Laurie Massicotte, says she was fast asleep when the intruder struck. "He just said, 'Trust me, you don't want to see me,'" Massicotte tells "48 Hours." The intruder blindfolded Massicotte and beat her. Her ordeal went on for three-and-a-half hours. "I could hear him. And he - he's putting the blinds down," she continues. "And I kept thinking, 'before he leaves here, this guy is going to kill me.'" Two months later, 38-year-old Corporal Marie-France Comeau was killed in the nearby town of Brighton. Two months after that, another local woman, 27-year-old Jessica Lloyd, went missing. On Feb. 7, 2010, at 3 p.m., Canadian Air Force Colonel Russell Williams has agreed to come in for a chat with police after being stopped at a roadblock. Talking with the cops may turn out to be the most fateful decision of the respected colonel's entire life, but you'd never know it. Cop: Do you have your own lawyer? Colonel: A realty lawyer but no, I don't have a lawyer! (laughs) The police aren't interested in real estate. They're focused on an ongoing crime spree near the sleepy little town of Tweed, Ontario, several hours from Toronto. Cop: We're looking at first-degree murder, kidnapping, sexual assault, forcible confinement. Colonel: Uh huh...

Saturday, April 16th, 2011

s24e20: Only Casey Knows

It has been two-and-a-half years since Casey Anthony was first arrested and charged with murdering her 2-year-old daughter, Caylee, in a criminal case that has become a public obsession. "The evidence is overwhelming," Florida Attorney General Pam Bondi says. "No one else in the world could've done this except Casey Anthony." "People hate her!" Casey's father, George Anthony, told "48 Hours" in 2009. "She's been portrayed as an evil person," added Cindy Anthony. Casey was a 22-year-old single mother. She and her daughter lived with Casey's parents, George and Cindy, in their Orlando home. "Casey was a good mom," Cindy said. "Casey put her daughter first." The little girl was described by most everyone around her as incredibly cute, happy and outgoing. "She was just a beautiful child," said Cindy. But Caylee disappeared that summer after Casey took her daughter and left her parents' home. Even more startling, is that Casey waited an entire month before revealing to her family and authorities that her child was missing - a fact that sent the local media into overdrive. Correspondant Troy Roberts reports.

Saturday, April 23rd, 2011

s24e21: Grave Injustice

Convicted of murder and sentenced to death - 16 years later students help set him free. Richard Schlesinger reports.

Saturday, April 30th, 2011

s24e22: Last Chance For Justice

The murder of a young mother goes unsolved for nearly 30 years... until a call to a wrong number - and new evidence - expose the killer. Erin Moriarty reports.

Saturday, May 7th, 2011

s24e23: The Facebook Detectives

Three Texas housewives use Facebook to investigate their friend's disappearance. "48 Hours Mystery" correspondent Maureen Maher reports.

Saturday, May 14th, 2011

s24e24: The Boy Next Door

Three murders from Chicago to Los Angeles and an alleged serial killer on the run. Who's killing beautiful young women? Maureen Maher reports.

Friday, May 20th, 2011

s24e25: House of Secrets

Did an anesthesiologist gas his wife to death? Peter Van Sant reports.

Saturday, May 21st, 2011

s24e26: Follow The Money

A real estate mogul charged with swindling $40 million is murdered. Erin Moriarty reports.

Sunday, June 12th, 2011

s24e27: Barefoot Bandit: The Stunning Conclusion

Colton Harris-Moore - the infamous 20-year-old whose international crime spree made him an unlikely folk hero and attracted the attention of authorities who pursued him for over two years in three countries - pleads guilty to seven federal charges. Peter Van Sant has the latest developments in the case of the Barefoot Bandit.
Season 25
Saturday, September 24th, 2011

s25e1: Arturo Gattis Last Fight

To look at them together it's clear: Amanda Gatti lives for her 3-year-old boy, Arturo Jr. "He's everything I asked God for," Amanda told "48 Hours Mystery" correspondent Erin Moriarty in her first American television interview. "Junior makes me complete." In no small part, she says, because he's the spitting image of his father... a man they're both learning to live without. "The smile is the same...just like his daddy," she said. "I miss my husband very much. I miss him when I go to sleep...I miss him when I wake up..." It's a loss made all the more difficult by the shadow of suspicion that surrounds Amanda. In July 2009, Amanda was arrested for murder and held before investigators shocked the world with their findings: Arturo Gatti, world class fighter who never gave up in the ring, had committed suicide. "I knew. I knew. I knew," Amanda said in broken English. "My husband kill himself. Oh my God, my husband killed himself." But even today, more than two years after Arturo's death, many of his friends, family and fans refuse to believe he took his own life.

Saturday, October 8th, 2011

s25e2: Amanda Knox: The Untold Story

Following the acquittal of Amanda Knox this week, "48 Hours Mystery" will broadcast "Amanda Knox: The Untold Story". 48 Hours reveals Knox's personal accounts of cruel manipulation and sexual intimidation while in prison. Plus, never-before-seen video diaries from Amanda's best friend, Madison Paxton, collected over 10 months. Paxton moved to Italy to support Amanda and help fight for her freedom.

Saturday, October 15th, 2011

s25e3: Redemption Song

After a murder rocks the Austin, Texas, music scene, a call to police from an angry wife blows the 26-year-old cold case wide open. Tracy Smith reports.

Saturday, October 22nd, 2011

s25e4: The Killing Fields

Can a Hollywood movie help solve the most notorious killing spree in Texas? Erin Moriarty reports.

Saturday, October 29th, 2011

s25e5: Murder in the O.C.

Multi-millionaire entrepreneur Bill McLaughlin was living the good life in Newport Beach, California, when he was shot dead in his home. 48 HOURS MYSTERY explores the deadly love triangle that may have led to the death of McLaughlin, a murder that rocked this wealthy and glamorous community more than 15 years ago. The broadcast will investigate the story behind McLaughlin's death, including the suspected roles played by his fiancée Nanette Johnston, and former NFL linebacker Eric Naposki, who speaks to 48 HOURS MYSTERY in his first on-camera interview.

Saturday, November 12th, 2011

s25e6: Private Needham's War

A decorated soldier who was medievac-ed from Iraq and later diagnosed with traumatic brain injury (TBI) and post-traumatic stress disorder (PTSD) remembers little of the beating that he gave his 19-year-old girlfriend who died from his hands.

Saturday, November 26th, 2011

s25e7: Murder at the Manor

Richard Schlesinger reports the rags-to-riches fairytale that would have a gruesome ending when H's wife Lucy Landry was found dead, violently stabbed more than 20 times. 48 HOURS MYSTERY unwinds the complicated past of a man known for his big bucks ? and an even bigger personality ? including an exclusive interview with H, and James McAllister, Lucy's son. Schlesinger investigates the marriage that was far from perfect, and a violent incident in H's past. Who really was H, and what may have pushed him to take the life of his own wife? We hear not only from H himself, but Lucy's son James ? only on 48 HOURS MYSTERY.

Saturday, December 3rd, 2011

s25e8: Secrets of a Marriage

The 2007 shooting death of Jocelyn Earnest, who was found in her Virginia home with a gun and a suicide note, is investigated. Her husband, Wesley, an assistant high-school principal, is a chief suspect in the case.

Saturday, December 17th, 2011

s25e9: The Long Island Serial Killer

A major break in the Long Island Serial Killer case. The 18-month search for a missing New Jersey woman finally came to an end this week when police on Long Island, New York, announced the discovery remains believed to be 23-year-old Shannan Gilbert. On Saturday, Dec. 17, 2011, the remains were positively identified as Gilbert. As "48 Hours Mystery" correspondent Erin Moriarty reports, the search for Gilbert uncovered a greater mystery. Erin Moriarty has the latest developments.

Saturday, January 7th, 2012

s25e10: Family Affair

In a small Southern town, an extramarital affair turns into a fatal family affair. Susan Spencer reports.

Saturday, January 21st, 2012

s25e11: Showdown In The Bedroom

A 25-year marriage comes to a violent end. Now, a jury must to decide -- did a wife have the right to kill? Richard Schlesinger reports.

Saturday, January 28th, 2012

s25e12: A Fatal Attraction

Was a teenage girl involved in stabbing her own mother to death... and was it all over a boy? Forbidden young love ends with a mother's violent murder. Richard Schlesinger reports.

Saturday, February 4th, 2012

s25e13: Dark Side of Paradise

When an American goes missing from his sailboat in the Caribbean, his nephew follows the trail with the help of a journalist-turned-manhunter. Peter Van Sant reports.

Saturday, February 11th, 2012

s25e14: Screenplay for Murder: The Diary of a "Dexter" Wannabe

When Gilles Tetreault arranged to meet a woman he met on an online dating site, he had no idea of the horror that would unfold. Tetreault says he came face-to-face with a madman who had set a trap to kill him. Tetreault was attacked and barely escaped with his life. Johnny Altinger answered a similar online dating ad and disappeared without a trace. Was there really a crime, or was this an elaborate setup for a screenplay for murder? Troy Roberts reports.

Saturday, February 18th, 2012

s25e15: Soccer Moms Confidential

48 HOURS MYSTERY takes an in-depth look at this dark and twisted tale. Maureen Maher's report, ?Soccer Moms Confidential,? uncovers the story behind the P.I. Moms, and investigates the man that started it all, Chris Butler. It's a story allegedly fueled by fame, money, drugs and corruption. Interviews with key players, including the reporter who broke the story and the whistleblower who helped the DOJ bring Butler down, paint a disturbing portrait of an aggressive promoter, an alleged master manipulator. In a special appearance, Dr. Phil tells 48 HOURS what motivates a con man and how easily people are drawn in.

Saturday, February 25th, 2012

s25e16: Fatal Episode: The Producer's Story

In April 2010, former reality television producer Bruce Beresford-Redman, his wife, Monica, and their two young children traveled to Cancun, Mexico for a family vacation. On April 8, Monica's naked, beaten body was discovered in a sewer on the property of the Moon Palace Resort where the family was staying. The vacation was an attempt to save their troubled marriage. The Emmy-nominated producer became a prime suspect in the murder of his wife. Troy Roberts reports.

Saturday, March 3rd, 2012

s25e17: The Country Club Murders

A smooth-talking professional poker player and family man is under suspicion for the brutal murder of his parents. Did skyrocketing debt push this former high roller to savagely kill? No immediate arrests were made after the Scherers? vicious murder in their upscale Castlewood Country Club home. When their son, Ernie Scherer, disappeared following his parents? death, authorities enlisted his wife Robyn to help catch the man she married. With her help, investigators ultimately unraveled his double life. Now, both Robyn and Ernie's sister, Catherine share their nightmare, discussing their betrayal by the husband and brother they thought they both knew. Peter Van Sant reports.

Saturday, March 10th, 2012

s25e18: The Boy Next Door - Updated

"48 Hours Mystery" helps solve a 20-year-old cold case... Three women brutally murdered from Chicago to Los Angeles and an alleged serial killer on the run. Maureen Maher has the dramatic developments. Last spring, "48 Hours Mystery" reported on the 1993 murder of a young woman named Tricia Pacaccio. Now, because of that broadcast, we can report that there is finally a breakthrough for a family that has been waiting nearly two decades for justice.

Saturday, March 17th, 2012

s25e19: Grave Injustice - Updated

On April 23, 2011, 48 HOURS MYSTERY correspondent Richard Schlesinger reported the story, "Grave Injustice," of Anthony Graves, a Texas man who walked free in October 2010 when it was proven that he had been wrongfully convicted in 1994 on six counts of capital murder. Formerly known as Inmate #999127, Graves was on death row when a group of journalism students from the University of St. Thomas in Houston began looking at his case. After four years of investigating, they uncovered the truth: Anthony Graves was an innocent man. Now correspondent Richard Schlesinger details this complicated miscarriage of justice. He speaks with Graves, his family and two former prosecutors who battle over the truthfulness of the evidence. Schlesinger also talks with the former journalism students and members of the media who helped shed light on this injustice.

Saturday, March 24th, 2012

s25e20: Arturo Gatti's Last Fight - Updated

The dramatic conclusion: Two years after retiring, did world championship boxer Arturo Gatti kill himself or was he murdered? Erin Moriarty has the official findings and the answer to who gets his millions.

Saturday, April 7th, 2012

s25e21: A Family's Honor

The story of 20-year-old Noor Almaleki, a woman who was struck and killed by her own father's accelerating SUV while she was crossing a parking lot in suburban Phoenix, and how this was the first case in the U.S. prosecuted as an "honor killing".Troy Roberts reports.

Saturday, April 14th, 2012

s25e22: The Stranger Beside Me

The story of Jamie Laiaddee, a woman who vanished from her home in March of 2010, and how her live-in boyfriend told everyone that she moved to Denver for a new job, but detectives would soon discover that the boyfriend was a con man. Erin Moriarty reports.

Saturday, April 21st, 2012

s25e23: Mystery on Twin Peaks Drive

On the morning of Dec. 16, 1998, Ron Reynolds discovered the lifeless body of his wife, Ronda Reynolds, who had suffered a gunshot wound to the head. Authorities quickly ruled Ronda's death a suicide. There had been trouble in the marriage, including reported difficulties with Ron's son, Jonathan. But Ronda was planning to move on and was looking forward to the next phase of her life. Refusing to accept her daughter killed herself, Ronda's mother, Barb Thompson, launched her own investigation, firmly believing that 'someone in that house killed my daughter.? Thompson enlisted the help of world-famous true crime author, Ann Rule, to help find out what really happened. 48 HOURS MYSTERY correspondent Peter Van Sant talks with Thompson and Rule about their lengthy quest for justice. Rule ? who has more than 30 million books in print worldwide ? wrote a bestseller titled In the Still of the Night about Ronda's case. The broadcast features interviews with Ron and Jonathan Reynolds, who have both endured public scrutiny over their alleged involvement in Ronda's death. Additionally, several law enforcement officials express their opposing views on the cause of Ronda's death. Peter Van Sant reports.

Saturday, April 28th, 2012

s25e24: Death Wish

After Jeffrey Locker's family reported him missing, New York City Police discovered the body of the Long Island businessman and motivational speaker slumped over the steering wheel of his car in Harlem. Initially, it appeared that Locker had simply been in the wrong place at the wrong time; however, when authorities tracked Locker's ATM card to Kenneth Minor and questioned him, Minor made a startling allegation to the motive behind the murder: Locker had begged Minor to kill him.

Saturday, May 5th, 2012

s25e25: The Writing on the Wall

On the morning of May 5, 2009, Christopher Coleman called his neighbor, police detective Justin Barlow, and asked him to check on his wife, Sheri, and their two young sons, Gavin and Garett, after his own calls had gone unanswered. For months, Coleman, head of security for well-known televangelist Joyce Meyer, had been receiving explicit death threats regarding his involvement in Meyer's ministry. What Barlow discovered upon entering the Coleman home through an unlocked basement would send shockwaves through the small town of Columbia, Ill. Inside the home police found spray-painted messages on the walls, with the phrases ?You have paid? and ?Punished.? Upstairs police discovered the bodies of Sheri, 31, Garett, 11, and Gavin, 9. Police thought the threats and the writing on the wall would be key in discovering who killed Coleman's family. Two weeks after the murders police had enough evidence to charge Coleman. Coleman insisted the murders were committed by whoever had sent him the threats. Jurors on the case tell Maher about a crucial piece of evidence they discovered during deliberations, which they say solidified for them any question of who the killer was. Maureen Maher reports,

Saturday, May 12th, 2012

s25e26: Ransom

It's a parent's worst nightmare. On April 3, 2008, millionaire business owner and family man Tom Wiles opened an e-mail. His life would never be the same. ?We have Robert. If you hope to see him alive again, you must follow our instructions without deviation!? The ransom note demanded $750,000 for the safe return of his 26-year-old son. The note was signed, ?Group X.? ?Remember we are watching everything, and if you think you can outsmart us, it will cost your son his life.? 18 months after Robert Wiles had vanished, the combined forces of the FBI and local law enforcement honed in on a remarkable discovery. Matching cell phone records with video surveillance, they determined someone was using Robert Wiles? cell phone, days after he disappeared. They concluded it was Toby Holt, the one-time trusted employee Tom Wiles had hand-picked as his point man for the FBI. In December 2009, Toby Holt was charged with murder, kidnapping and extortion. 48 HOURS MYSTERY correspondent Peter Van Sant interviews Robert Wiles? entire family, as well as the key investigators. Van Sant speaks with Toby Holt, in his only interview about the case. Holt still maintains his innocence telling van Sant, ?I absolutely had nothing to do with Robert Wiles disappearance.?

Saturday, May 26th, 2012

s25e27: One of Their Own - Updated

A cold case turns white hot as police finally charge one of their own in a 1986 murder case. Maureen Maher has an update.
Season 26
Saturday, September 29th, 2012

s26e1: My Dad's Killer

48 HOURS gets underway Saturday, Sept. 29 at 10:00 PM, ET with "My Dad's Killer," which features Richard Schlesinger's report about a daughter who spent a decade certain she knew who killed her father and his fiancé, but couldn't prove it. After 48 HOURS began reporting the story, investigators pushed the case and the killer will now stand trial for murder. It is a story 48 HOURS has been reporting on for five years and the outcome has the potential to rip the family apart.

Saturday, October 6th, 2012

s26e2: Friends For Life

An unfaithful husband is shot dead - do his wife and her best friend have a clue? Erin Moriarty reports.

Saturday, October 13th, 2012

s26e3: Collision Course

A car crash leaves a young Air Force vet dead - but her boyfriend alive. The crash didn't kill her, what did? Susan Spencer reports.

Saturday, October 20th, 2012

s26e4: The Preacher's Passion

An actress is dead and her preacher boyfriend prays for answers. Maureen Maher reports.

Saturday, October 27th, 2012

s26e5: Lina's Heart

A beautiful wife and mother is suddenly dead. Would a twin really know if his brother was a killer? Erin Moriarty investigates.

Saturday, November 10th, 2012

s26e6: Secrets of the River

A high school dancer and aspiring model is found dead. Did the killer videotape the murder? Peter Van Sant reports.

Saturday, November 17th, 2012

s26e7: Highway of Tears

A series of disappearances and murders of women and girls dating back four decades. Now, a break in the case. Peter Van Sant reports.

Saturday, March 2nd, 2013

s26e19: The Usual Suspect

A girlfriend wears a wire to help police find the killer of her lover's wife. Maureen Maher reports.
Season 27
Saturday, October 19th, 2013

s27e4: aka Rockefeller

The untold final chapter of the amazing "Clark Rockefeller" story. The con man and accused killer faces off with Erin Moriarty in an all-new network interview.

Saturday, May 31st, 2014

s27e30: One Last Hug

A breakup, one last hug. Was a college student walking into her own murder?

Saturday, June 7th, 2014

s27e31: Hollywood Secrets

An aspiring actress is brutally strangled. DNA was left all over the crime scene... leading police to a surprising suspect. Maureen Maher reports.
Season 28
Saturday, October 25th, 2014

s28e6: Live To Tell: I Remember Everything

Kidnapped at knifepoint, a young woman outsmarts her attacker. Maureen Maher reports.

Saturday, February 21st, 2015

s28e19: Fall From Grace

Was an alleged religious cult responsible for a young bride's death? "48 Hours"' Troy Roberts investigates.

Saturday, February 28th, 2015

s28e20: Blaming Melissa

A day care worker convicted of killing a toddler recants her confession.

Saturday, March 7th, 2015

s28e21: Murder in Aspen

The murder of an Aspen, Colo., heiress produces many suspects.
Season 26
not specified

s26e44: null
Season 28
Saturday, September 12th, 2015

s28e36: Death on the Hudson

An investigation into whether a New York woman killed her fiancé during a kayaking trip on the Hudson River.
Season 29
Saturday, February 27th, 2016

s29e24: A Student Of Murder

Was the shooting of a Seattle man a random incident of road rage, or was the gunman a self-taught killer intent on finding the perfect moment to kill? Peter Van Sant investigates.

Saturday, January 30th, 2016

s29e20: Ryan Ferguson: Wrongfully Convicted

Convicted of murder at 19 -- 14 appeals and 10 years later, he's free. They got it wrong. End of story? Not yet. "48 Hours" correspondent Erin Moriarty investigates.

Saturday, February 13th, 2016

s29e22: Target Justice

A Texas town on edge -- someone was killing prosecutors. Was it a gang hit or could the killer be one of their own? "48 Hours" correspondent Richard Schlesinger investigates.

Saturday, February 20th, 2016

s29e23: What Did The Children See?

What happens when a former hard-charging prosecutor is prosecuted for his wife's murder in his old courtroom? "48 Hours"' Maureen Maher investigates.
Season 28
Saturday, April 4th, 2015

s28e24: The Accidental Husband

Two wives die in freak accidents 17 years apart. One man was married to both women. Is he just unlucky or does he know more than he's telling?