update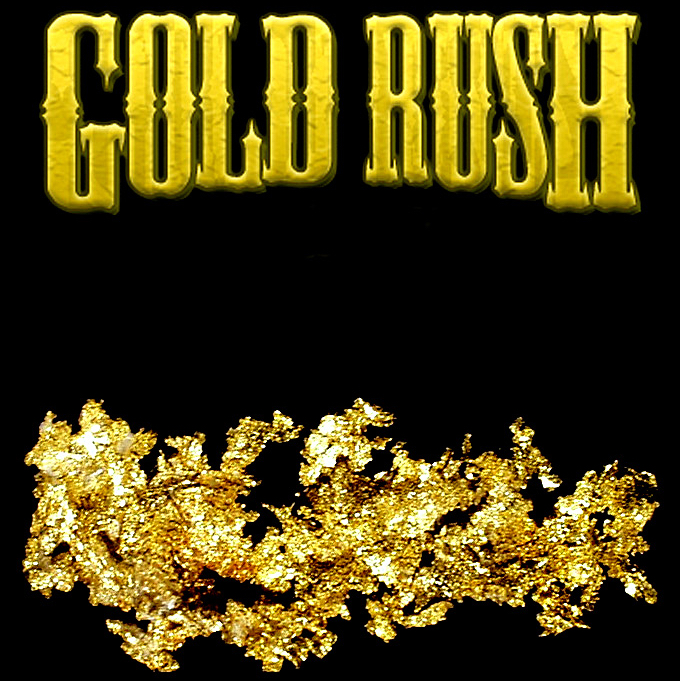 Season 0
not specified

0:

Fake episode by p2p networks. Does not exist.

Friday, February 25th, 2011

1: Full Disclosure

The Hoffman crew spent five months and over quarter of a million dollars in a desperate attempt to find gold in Alaska. With previously un-aired material, this special reveals what went wrong and how the guys plan to hit the mother lode next season.

Friday, October 28th, 2011

2: The Off-Season

Facing financial ruin and an end to their dream of striking it rich, Todd and Jack refuse to give up. They make the decision during the off-season to go deeper into debt, acquiring better equipment and crew for one more crack at hitting the motherlode.

Friday, October 28th, 2011

3: Aftershow: Episode 1

Gold Rush's Executive Producer, Christo Doyle, grills Dakota Fred and the whole Hoffman Crew to dig deeper into what really happened at Porcupine Creek. But Todd turns the tables on Christo with a question of his own.

Friday, November 4th, 2011

4: Aftershow: Fred Special

Dakota Fred sits down with Executive Producer Christo Doyle to reveal more about the story behind his controversial purchase of the Porcupine Creek Claim.

Saturday, November 5th, 2011

5: Aftershow: Episode 2

The Hoffman crew reveals to Executive Producer, Christo Doyle, just how unprepared they were to pick up stakes and head north to start working on a new, unfamiliar claim in the Klondike.

Saturday, November 12th, 2011

7: Aftershow: Episode 3

Jack and Todd Hoffman look back at the angry split that came when Todd loses his cool and Jack walks out. But as Todd reveals, this seemingly minor conflict opens the door on something than runs deep in their blood.

Saturday, November 19th, 2011

8: Aftershow: Episode 4

Dave Turin and Greg Remsburg revisit the tough challenge of breaking through and removing the permafrost layer at Quartz Creek. Plus, Todd gives his take on things, including a reflection on the liberating purity of hard work in the Klondike.

Saturday, November 26th, 2011

9: Aftershow: Episode 5

After a near mutiny within the ranks, the Hoffman Crew learns some valuable lessons from a colorful cast of locals in the Klondike. "Gold Mining For Dummies" is one way of putting it.

Friday, December 2nd, 2011

10: Aftershow: Episode 6

Young gold miner, Parker Schnabel, recounts both the benefits and challenges of working with kin when he took on the search for virgin ground in Smith Creek. He also reflects on his precious bond with his dear grandfather John.

Friday, December 9th, 2011

11: Aftershow: Episode 7

Host Christo Doyle grills the Hoffmans and their crew about their never-ending challenges with the used equipment they end up with, especially the persistent problems with the wash plant.

Wednesday, December 14th, 2011

12: Aftershow: Episode 8

Dakota Fred and Parker tell more about the big "Marathon Week" of mining at Porcupine Creek. Plus, Fred finally reveals the true story behind his endearing nickname.

Friday, December 30th, 2011

6: After the Rush

This special lifts the curtain on Gold Rush and goes inside the lives of the men seeking gold and treasure in Alaska and the Klondike. All new interviews and never before seen footage present insights into the miners' unique world.

Friday, January 6th, 2012

13: Aftershow: Episode 9

Parker's mother, Nancy, joins her son and Producer Christo Doyle to tell her side of the story behind the family confrontation at Big Nugget Mine.

Friday, January 13th, 2012

14: Aftershow: Episode 10

Dakota Fred shares the inside story of his outrage over the mine inspection shutdown, thoughts about working with his son and, most importantly, how his wife Lorraine wholeheartedly supported him after they lost their home to a flood.

Friday, January 20th, 2012

15: Aftershow: Episode 11

Parker Schnabel sits down with Producer Christo Doyle to take a look back at the young miner's first season as the boss of Big Nugget.

Friday, January 27th, 2012

16: Aftershow: Episode 12

Host Christo Doyle grills the guys to find out how the D8 dozer breakdown, and Greg's subsequent departure, affected the crew. Plus, Parker reveals how his visit to the Klondike opens intriguing new possibilities.

Friday, February 3rd, 2012

17: Aftershow: Episode 13

Parker Schnabel and his mother, Nancy, gives us a unique look at the life of 91-year-old Grandpa John Schnabel, including the family's recent scare with his heart health.

Friday, February 10th, 2012

18: Aftershow: Episode 14

The Hoffman team takes a behind-the-scenes look at the challenges of mining at night as well as humorous details of what the miners ate and how it affected their weight.

Friday, February 17th, 2012

19: Aftershow: Episode 15

Christo Doyle digs down to find out if Parker will admit his mistake in running out of gas and the Hoffman crew reflects on the pride and relief that came with getting in the black.

Friday, February 24th, 2012

20: Aftershow: Episode 16

To go even deeper into the Gold Rush story, we get the miners to answer some of the favorite questions sent in by our fans.

Friday, March 9th, 2012

21: Aftershow: Digging Deeper

Gold Rush executive producer Christo Doyle asks the tough questions and gets the real dirt on the miners. Personal revelations, bets and challenges all play out in this revealing special.

Friday, March 23rd, 2012

22: Aftershow: The Last Word

The Gold Rush miners sit down with Discovery's executive producer and reveal the juicy stuff that unfolded when the cameras weren't rolling. And, for the first time on tv, they answer questions directly from viewers.

Friday, August 17th, 2012

23: The Jungle

Todd & The Crew receive a tip about a claim in Guyana, South America, causing Todd to question whether he should even return to the Klondike after the big freeze last October

Friday, August 17th, 2012

24: The Jungle Aftershow

Todd Hoffman and crew braved the hostile jungle of Guyana in a search for gold-rich ground to mine year-round. In the Aftershow, executive producer Christo Doyle puts the cast and crew on the hot seat to find out what really happened down south.

Friday, October 19th, 2012

25: The Long Road

Relive the most heart pounding and heart breaking moments of Gold Rush as the Hoffman crew and their rivals Parker Schnabel and 'Dakota' Fred fight Mother Nature, mining machines and each other to get gold out of the ground in the frozen North.

Thursday, October 25th, 2012

26: Off-Season Special

Thursday, October 25th, 2012

70: Off-Season Special

Friday, October 26th, 2012

27: Do or Die

Hosted by Christo Doyle and the miners, this season kickoff unveils what happened as the miners returned home and prepared for the upcoming season. This episode includes new stories, exclusive in-depth interviews and huge news about the upcoming season.

Friday, November 16th, 2012

71: Pay Dirt: Secret Weapons

The third episode of Gold Rush season 3, with a little added footage, and overlay-ed social media pop-ups.

Friday, November 30th, 2012

77: Pay Dirt: The Ultimatum

The fifth episode of Gold Rush season 3, with a little added footage, and overlay-ed social media pop-ups.

Friday, December 7th, 2012

78: Pay Dirt: Game Changer

The sixth episode of Gold Rush season 3, with a little added footage, and overlay-ed social media pop-ups.

Friday, January 4th, 2013

79: Pay Dirt: Up Smith Creek

The eighth episode of Gold Rush season 3, with a little added footage, and overlay-ed social media pop-ups.

Friday, January 11th, 2013

80: Pay Dirt: Leprechaun Gold

The tenth episode of Gold Rush season 3, with a little added footage, and overlay-ed social media pop-ups.

Friday, January 25th, 2013

81: Pay Dirt: Pink Slip

The twelfth episode of Gold Rush season 3, with a little added footage, and overlay-ed social media pop-ups.

Friday, February 8th, 2013

82: Pay Dirt: The Night Shift

The fourteenth episode of Gold Rush season 3, with a little added footage, and overlay-ed social media pop-ups.

Friday, February 22nd, 2013

83: Pay Dirt: Redemption Road

The sixteenth episode of Gold Rush season 3, with a little added footage, and overlay-ed social media pop-ups.

Friday, March 1st, 2013

28: The Making of the Motherlode

A behind the scenes look at the making of Gold Rush Season 3.

Friday, July 26th, 2013

29: The Jungle: The Return

The Klondike is unsuitable for mining more than six months out of the year. Now Todd Hoffman has a plan, to travel to South America with his crew, and fight the heat, the rising rivers and the creatures that live there to find more gold. But are they in over their heads this time?

Friday, November 1st, 2013

30: Face Off

Featuring exclusive interviews and live Twitter updates - All crews are gearing up for another season that will challenge them in many different ways. From the jungles and rivers of Guyana to the frozen Yukon, the journey begins once again.

Friday, December 13th, 2013

84: Pay Dirt: Paid in Full

Friday, January 3rd, 2014

73: Pay Dirt: Jungle Boogie

Dustin gets stranded in Alaska during an electrical storm; Todd tries his hand at diamond mining. ALTERNATE CUT: Bonus footage and popup bonus facts and tweets throughout.

Friday, January 31st, 2014

85: Pay Dirt: Fantasy Land

With added facts, tweets, and bonus scenes - Dustin breaks ground at Cahoon Creek. Parker's grandfather visits Scribner and has grand visions for its success. Mekdeci takes things into his own hands at the Hoffman claims.Source: Discovery Channel

Friday, February 14th, 2014

68: Pay Dirt: Medevac

An emergency in the jungle forces Todd to airlift one of his men to safety. Tony Beets becomes furious when he finds that Parker has moved his whole operation over the creek. The Dakota boys may be forced to abandon their hole. Alternate Cut: Twitter feed

Friday, March 7th, 2014

76: Pay Dirt: Go Big Or Go Home

The 17th episode of Gold Rush season 4, with a little added footage, and overlay-ed social media pop-ups.

Friday, March 14th, 2014

74: Pay Dirt: Grandpa's Last Wish

Parker is shocked when he learns that his grandfather John has very little time left. His grandpa tells him a secret that changes his world before passing away. Meanwhile Todd gets a surprise while looking for new claims for his next season. Dustin is amazed when he gets the results of the samples from the lab. ALTERNATE CUT = approx 2 minutes of new bonus footage as well as added tweets and facts.

Monday, August 11th, 2014

69: Pay Dirt: Hope Creek

Dave returns to the Hoffman Crew and butts heads with Todd over their mining plan. The Dakota boys stake their future on a new cut and Parker gets a second chance at mining with one of the largest wash plants in the Klondike.

Tuesday, August 19th, 2014

31: Heroes and Zeros

Gold Rush Season 5 is on its way on Discovery Channel. Tonight, Parker Schnabel takes fans on a journey thru last season via his point of view on a two-hour special, followed by a look at fans' favorite moments from Season 4.

Tuesday, August 19th, 2014

32: Parker's Take

Parker Schnabel takes a look back at the end of his epic 1,000 ounce season of Gold Rush and gives the inside scoop on what happened while shooting the shows.

Friday, October 10th, 2014

72: Season 5 Extended Sneak Peek

A new crew, new machines, bold predictions and shocking turns: get an exclusive sneak peek at season five of Gold Rush, coming this fall to Discovery!

Friday, October 10th, 2014

86: Season 5 Sneak Peek

A new crew, new machines, bold predictions and shocking turns: get an exclusive sneak peek at season five of Gold Rush, coming this fall to Discovery!

Thursday, October 16th, 2014

92: Pay Dirt: Parker's Take

Friday, October 17th, 2014

75: The Dirt: Broken Man

Christo Doyle discusses the upcoming mining season with Todd Hoffman, Parker Schnabel and Tony Beets. Todd addresses his epic failure in the jungle, Parker discloses his strategy to super-size his operation and Tony talks about his million dollar project.

Friday, October 24th, 2014

87: The Dirt: Parkers Plan

Todd and Jack discuss the decision to mine this season; Parker talks about his stressful meeting; Tony reveals his plan to move the dredge.

Friday, October 31st, 2014

88: Pay Dirt: From the Ashes

Alternate cut of Gold Rush S05E02 with some bonus scenes, fun facts, and social media comments throughout.

Friday, November 14th, 2014

89: The Dirt: Meet The Beets

Christo Doyle sits down with Tony Beets and his crew to get the dirt on the infamous dredge project along with other family secrets. Gold guru Freddy Dodge gives the scoop on his new Carmacks claim.

Friday, November 21st, 2014

90: Pay Dirt: Hard Bargain

With added facts, tweets, and bonus scenes - The Hoffman crew welcomes back an old familiar face. Tony and his crew do some heavy lifting. Parker and Rick butt heads.

Friday, November 28th, 2014

91: The Dirt: Shaggy Parker

Christo Doyle talks with Todd and Jack Hoffman about their shot of redemption in the Klondike, and their latest move to bring Dave Turin back on the team. Parker Schnabel joins on set to discuss his new look, a cursed cut, and his newest crew member.

Friday, December 5th, 2014

93: Pay Dirt: Goldzilla

Todd needs a down payment for a wash plant; Parker spends a lot of money on new equipment; Tony tries to remove the wheelhouse from his dredge.

Friday, December 12th, 2014

94: The Dirt: Zoo Crew

This year, each Hoffman crew member has an animal code name. Can you guess who's who?

Friday, December 19th, 2014

95: Pay Dirt: Colossal Clean Up

The Hoffmans must overcome a water shortage to clean their paydirt; Tony begins to move his dredge; Parker breaks records.

Friday, December 26th, 2014

96: The Dirt: Make or Break

Tony Beets discusses new dredge details; Todd talks about his recently humbled persona; Parker explains his secret weapon.

Friday, January 2nd, 2015

97: Pay Dirt: Grandpa John

The life of John Schnabel from the Kansas dustbowl, to a career on an Alaskan gold mine, Schnabel continues to inspire his grandson.

Friday, January 9th, 2015

98: The Dirt: Grandpa Schnabel's Visit

Christo Doyle sits down with the Hoffman crew to discuss their grueling push for 1,000 ounces of gold at the halfway point in the mining season. Parker talks through his accident, his crew's birthday surprise, and the story behind his new pimped out pump.

Saturday, January 17th, 2015

99: Pay Dirt: Ship of Fools

Todd's claim owner pressures the crew to produce more gold; Tony and the team work on the dredge; Parker has his eyes on a claim.

Saturday, January 24th, 2015

100: The Dirt: Beets Are Back

Christo talks about dredge assembly and family dynamics with Tony and the Beets family; Parker talks about Yukon land prospects and his relationship with Tony.

Friday, January 30th, 2015

101: Pay Dirt: Gold Road

Logan has a scare with the rock truck; the Hoffman crew has high hopes for a clean up; Parker's new cut is frozen; Tony does some heavy lifting.

Friday, February 6th, 2015

102: The Dirt: Parker and the Muscle Man

Christo sits down with Todd and Jack to talk about their visit with experienced miner Guy Favron. Then, they dig into Jack's ability to smell gold

Friday, February 13th, 2015

103: The Dirt: Locked and Loaded

Christo sits with Parker to chat about his latest royalty issues with Tony. Then, Parker gives an inside look at his notoriously private foreman, Gene Cheesman. Freddy Dodge joins to give an update on his season at Carmacks.

Friday, February 20th, 2015

104: Pay Dirt: Rivers of Gold

A mishap slows the Hoffman crew's progress; Gene devises a plan to get Parker running dirt again; Tony moves a heavy piece of the dredge into place.

Thursday, February 26th, 2015

105: The Dirt: Beaver Fever

A confession is made by the Hoffman crew; the secretive world of gold processing is discussed.

Saturday, February 28th, 2015

106: Finale Sneak Peek: The Dream Is Alive

As the season comes to an end, questions linger for the mining bosses of the Klondike. Will they reach their goals, or will they be left behind?

Friday, March 6th, 2015

107: The Dirt: Finale Night

In an epic Gold Rush first, Parker, Tony, and Todd come together at the table to discuss their mad dash to reach their season goals. Tensions rise as the mine bosses debate how things played out this season. Then, Grandpa Schnabel makes his Dirt debut.

Friday, March 6th, 2015

108: The Dirt: Finale Aftershow

Friday, March 13th, 2015

109: The Dirt: TV Gold

Friday, October 9th, 2015

33: 5 Million Dollar Season

Reflecting on the show's fifth season; a sneak peek of season six.

Friday, October 9th, 2015

110: 5 Million Dollar Season

Reflecting on the show's fifth season; a sneak peek of season six.

Friday, October 16th, 2015

111: The Dirt: Kings of the Klondike

New host Matt Rogers sits down with the Hoffmans to discuss the upcoming explosive season premiere. Parker dives into last season's dramatic ending and Tony gives an exclusive look at what lies ahead for his family and the dredge.

Friday, October 23rd, 2015

112: The Dirt: Contract Clash

Host Matt Rogers questions Todd about his ambitious 2700-ounce goal. And later, Parker joins the conversation and addresses his involvement in a tense claim dispute. Also: Matt heads to the Yukon to visit each of the claims.

Friday, October 30th, 2015

113: Pay Dirt: Gold Ship

In an enhanced episode, a major issue brings Tony's dredge operation to a halt; and Grandpa John is rushed to the hospital.

Friday, November 6th, 2015

114: The Dirt: The Gun Show

Parker and Rick join host Matt Rogers to discuss their rocky season start and the new rookie team. Todd provides an inside look into the Hoffman compound and Jack finally gets a word in edgewise.

Friday, November 13th, 2015

115: Pay Dirt: Grandpa's Golden Advice

Todd's attempt to deal with a mountain of tailings pits him against his son Hunter; Tony's dredge takes a hit as he puts a rookie winchman in the hot seat; and Parker seeks advice from his grandpa as he struggles to save his season.

Friday, November 20th, 2015

116: The Dirt: All About the Beets

Friday, November 27th, 2015

117: Pay Dirt: Treasure Island

Parker takes a risk on untested ground; Todd needs to find a way to fix his sluice box before he loses more gold; Tony and Gene get creative.

Friday, December 18th, 2015

119: The Dirt: Parker Talks Todd

Parker discusses opening up the Boundary Cut; Logan and Sterling visit the site of shipwrecked stern wheelers; the Hoffman crew dishes when the bosses are not around.

Wednesday, October 12th, 2016

34: The Story So Far

The rags-to-riches stories of Todd Hoffman and Parker Schnabel are told.

Friday, October 14th, 2016

35: Toughest Dirtiest Richest

In Season 6 of Gold Rush, Parker Schnabel goes head to head with rival Todd Hoffman to see who will be King of the Klondike. Klondike legend Tony Beets sets out to prove that the future of gold mining involves a decrepit 70 year old dredge.

Friday, October 14th, 2016

36: Aftershow: Season 7, Episode 1

Parker, Todd and Tony discuss their biggest challenges and goals this season, and what they think of the other miners' operations.

Friday, October 14th, 2016

37: Gold Rush Live

Gold Rush Executive Producer Christo Doyle interviews Parker Schnabel, Tony Beets, and Todd Hoffman for a special Facebook Live edition of The Dirt before the Gold Rush premiere on Oct 14.

Friday, October 21st, 2016

38: The Gambler

The story of how Todd Hoffman started gold mining is recounted.

Friday, October 28th, 2016

39: Aftershow: Team Hoffman Quits High Bar

Hear from Todd Hoffman, Jack Hoffman and Jim Thurber about the toughest decision they had to make this season.

Friday, November 25th, 2016

40: Aftershow: Saving the Sinking Dredge

Find out what really happened when the dredge went down in this exclusive interview with Tony Beets.

Friday, January 6th, 2017

41: Monster Machines

The washplants featured on Gold Rush have trapped more than $18 million worth of gold; a look at which monster machines have made and lost the most money.

Saturday, March 11th, 2017

42: Nuggets

Following in the footsteps of legends, Parker Schnabel and Rick Ness discuss and tease their newest adventure of taking on the Gold Rush Trail. They reflect on game changing moments from this past season.

Friday, March 17th, 2017

43: War and Peace

The miners reveal the secrets of the gold mining season: the life and death issues on Parker's claim, how Tony Beets was defeated by a piece of paper and how a fight on the Hoffman claim brought about the end of a seven-year veteran.

Friday, March 24th, 2017

44: Before the Trail

Parker Schnabel and three friends are about to attempt the Klondike trail of 1897. It's 600 miles of mountains, lakes, rivers and frozen wilderness. But first, we get to the know the team behind this expedition and find out why they're doing this.

Sunday, October 1st, 2017

45: The Story So Far (Seasons 1-7)

Going back to the beginning when Parker was just a kid and job-less Todd decided to gamble it all to make his fortune mining in Alaska. The Story So Far 2017 charts their struggles, highs and lows across 7 seasons as they compete in their search for gold.

Friday, October 6th, 2017

46: The 9 Million Dollar Season

In an action packed look at Season 7 of Gold Rush Parker faced the tragic loss of his mentor Grandpa John and bet big on a $600,000 wash-plant to chase a record gold haul. Todd moved his entire operation to Oregon in search of a mountain of nuggets.

Friday, October 13th, 2017

47: Live Kick-Off Special

Anything can happen when Gold Rush mine bosses Parker Schnabel, Todd Hoffman, and Tony Beets face off LIVE and answer audience questions. Join them for an exclusive first look of their most lucrative season yet!

Friday, October 20th, 2017

48: The Legend of Dozer Dave

From the Yukon to South America, Dave Turin had been at Todd's side helping him mine millions of dollars of gold, until a shocking bare-knuckle fistfight explosively led to Dave quitting. This is Dave's rollercoaster story over seven seasons.

Tuesday, October 31st, 2017

49: Shots Fired

A rogue gunman fires shots at the crew; Tony tears apart his 500-ton dredge; Todd interferes with his son's wash-plant; Parker battles to move a 150-foot conveyor; frozen ground causes issues for everyone.

Friday, December 29th, 2017

50: Busted and Bushfixed

Revealed: the most disastrous breakdowns and heroic bush fixes in Gold Rush history. With hundreds of thousands of dollars at stake, the miners battle broken machinery and make ingenious fixes to deliver millions of dollars in gold.

Friday, January 12th, 2018

51: The Dakota Boys

The Dakota boys have been an influential duo in the gold mining world. Now, before they begin the life threatening attempt to mine for gold in the white water rapids of McKinley Creek, we take a look back on how they got started.

Friday, February 9th, 2018

52: Parker v Beets

Parker Schnabel and Tony Beets are locked in a fierce battle for independence and supremacy; the rivalry between the gold-mining prodigy and the King of the Klondike produces dramatic moments.

Saturday, February 17th, 2018

53: Gold Rush: Live

Tony, Parker, and Todd sit down on live television with host Matt Rodgers to discuss this season so far and make the most epic announcement that will change Gold Rush forever.

Friday, March 16th, 2018

54: Win Big or Die Trying

After a record breaking season, sit down with Parker Schnabel and Tony Beets as they discuss the biggest moments from this past season of Gold Rush.

Friday, March 16th, 2018

55: American Dreamer

Todd Hoffman sits down to discuss his past eight seasons on Gold Rush and what his exciting next chapter will be.

Friday, October 5th, 2018

56: End of an Era

The 2017 mining season changed the course of Gold Rush forever as one miner says goodbye after eight years. Todd bets Parker 100 oz of gold that he can mine the most this season. Parker also goes to war with Tony as he makes a bid for independence.

Thursday, October 11th, 2018

57: Gold Rush: The Story So Far (Seasons 1-8)

Charting the journey of entrepreneur Todd Hoffman, gold-mining prodigy Parker Schnabel and King of the Klondike Tony Beets as they embark on their gold-mining seasons.

Friday, October 19th, 2018

58: The Rise of Rick Ness

The extraordinary life of America's favorite new mine boss, Rick Ness. From college football to touring with a rock n roll band & finally ending up in the Yukon as Parker's right hand man. We see what led Rick to decide to start a claim of his own.

Friday, February 8th, 2019

59: Gold Gurus

Technology, ingenuity, and mechanical innovation can help find more gold.

Friday, March 15th, 2019

60: Finale Aftershow

All three mining teams crack beers for a rowdy roundtable discussion about the richest season in Gold Rush history. Fences are mended, the winner for the biggest disaster is crowned, and Christo gets the bosses to reveal secret plans for next year.

Friday, March 22nd, 2019

61: Three Sides to Every Story

Sit down with Parker Schnabel, Rick Ness, and Tony Beets as they discuss the biggest moments from this past season of Gold Rush. Then, The Dakota Boys reflect on their wild season and look ahead to what's next.

Tuesday, September 24th, 2019

62: Back to the Future

An extended sneak peek of the all-new season of Gold Rush reveals a crisis in the Klondike forcing the miners in new directions. We go back to the beginning, nine years ago, revealing pivotal moments that got each man to the crossroads they now face.

Friday, October 4th, 2019

63: No Guts, No Gold

Nine years ago, a group of men traveled deep into Alaska and the Klondike, risking it all to prospect and strike it rich gold mining. Embed with these crews chasing the American Dream for nearly a decade and see how they got to where they are today.

Tuesday, October 8th, 2019

64: Chasing the Gold

A first look at the new season of Gold Rush.

Friday, October 11th, 2019

65: 15 Million Dollar Season

Last year was the biggest haul ever for the miners, despite the extreme hardships and challenges Parker, Tony & Rick faced. Experience all the highs and lows from the epic 2018 season which could be last time all three men mine in the Klondike.

Friday, October 25th, 2019

66: You Can't Stop The Beets

Tony and his family spend together looking back through the successes and failures from their year's mining for gold. Tony assesses which one of his kids might take over one day.

Monday, January 6th, 2020

67: Epic Fails
Season 1
Friday, December 3rd, 2010

1: No Guts No Glory

Six recession-hit patriots from Oregon stake everything on mining and head north to Alaska to dig for gold and save themselves from financial ruin. The team of greenhorns beg, borrow and build all the equipment they need to mine for gold. Loaded with supplies, they leave their loved ones behind and drive from Oregon to southeast Alaska in a Klondike convoy.

Friday, December 10th, 2010

2: Gold, Guns and Bears

The stakes get higher at the Porcupine Creek prospect as reality sets in about just how little time they have to get to their gold. The miners start to rebuild the mining ghost town but the bears aren't so keen on their new neighbors — and they let them know it.

Friday, December 17th, 2010

3: Running Dirt

The crew races to set up the mining plant and start running dirt. When the families arrive from Oregon and question the lack of gold — and master mechanic Harness becomes dangerously ill — the tension builds so high that Dorsey and Todd almost come to blows.

Friday, January 7th, 2011

4: The Ultimate Price

The team attempts to finally run potential pay dirt through the wash plant. But a visit from the Department of Fish and Game reveals a violation, jeopardizing their vital water supply to the mine. Then disaster strikes as Todd's daughter fights for her life.

Friday, January 14th, 2011

5: The Pain Barrier

The miners continue to run dirt but an equipment malfunction brings the operation to a halt. Meanwhile, James Harness collapses and Jimmy Dorsey drives a wedge between himself and the crew when he takes on an extra job to earn cash. But hard work late into the night finally hits a pay streak.

Friday, January 21st, 2011

6: Gold Fever

The miners' futures are on the line at Porcupine Creek. After 80 days, the miners are behind schedule, and the Hoffmans have run out of money and deliver the crew an ultimatum: find $10,000 worth of gold in the next two days, or the families have to head home to Oregon. Meanwhile, after Dorsey struggles with the wave table, tensions flare and fists fly.

Friday, January 28th, 2011

7: Going for Broke

With winter weather closing in, a gold recovery expert comes to help the rookies. Todd discovers a major design flaw in the equipment and is forced to make huge modifications. With the credit cards maxed out, he is forced to take desperate measures.

Friday, February 4th, 2011

8: Bad Blood

The crew remains in deep financial hole. Veteran miner "Dakota" Fred thinks he can turn things around and he cranks up production faster than ever before. But when things start falling apart, tensions mount and Harness can't keep his frustration in.

Friday, February 11th, 2011

9: Bedrock or Bust

Desperate to get to bedrock and large quantities of gold, Todd and Jack throw caution to the wind and dig deeper than ever before. With the brutal Alaskan winter threatening, they battle floods, cave-ins and equipment breakdowns.

Friday, February 18th, 2011

10: Never Say Die

With the arctic winter looming, the crew races against the clock. Rain and thawing snow flood the mine and Jack puts his life on the line as the glory hole caves in around the massive 100,000 pound excavator.
Season 2
Friday, October 28th, 2011

1: Twist of Fate

The Hoffmans have to find gold and fast. The crew arrives in Porcupine Creek reinvigorated and in record time, they are on the gold. But just they celebrate their best clean out ever, "Dakota Fred" returns and drops a bombshell on Todd, Jack and crew.

Friday, November 4th, 2011

2: Virgin Ground

The Hoffman crew heads north to the Klondike in a desperate bid to find a new claim and salvage their mining season. 16-year-old Parker Schnabel takes over the Big Nugget Mine, while Dakota Fred gets a new start at Porcupine Creek.

Friday, November 11th, 2011

3: Family Feud

Jack and Todd go head to head over how to set up their new claim. At Porcupine Creek, Dakota Fred rips out the wash plant and finds gold that he forced the Hoffmans to leave behind. At Big Nugget mine, Parker continues to hit pay dirt.

Friday, November 18th, 2011

4: Slippery Slope

The Hoffman crew confronts the permafrost that lies between them and the gold. As the Dakota Boys set up their new wash plant, Fred pushes his son too hard and Dustin storms off. Parker faces a breakdown that leaves his mining season at a stand still.

Friday, November 25th, 2011

5: Drill or Die

A crew rebellion forces Todd Hoffman to dig test holes on the claim. The tension mounts as they wait to see if they're sitting on a gold-rich paystreak or about to go bust. Then, Fred is forced to abandon mining as floods in North Dakota destroy his home.

Friday, December 2nd, 2011

6: Lovestruck

The Hoffmans are finally on the gold, but a new love threatens to derail mechanic James Harness right when the crew needs him most. Desperate for pay dirt, Parker bulldozes a dangerous road up the side of a mountain and Fred returns to Porcupine Creek after facing the loss of his North Dakota home.

Friday, December 9th, 2011

7: Gold At Last

The Hoffmans realize they could be losing thousands of dollars of gold out of the end of their sluices and they are forced to tear apart the wash plant and rebuild. In his quest for virgin ground at Smith Creek, Parker turns into a lumberjack to get back on the gold.

Friday, December 16th, 2011

8: On the Gold

With the washplant prepped, the Hoffman crew finally has their first clean-out of the season. Back in Alaska, Dakota Fred works furiously to win his "more gold in a week" bet that he made with Jack. At Big Nugget, Parker clashes with his grandfather when John wants to shut down the wash plant.

Friday, December 23rd, 2011

9: Behind the Scenes

This Gold Rush special reveals never before seen footage from behind the scenes of the struggle to bring the gold mining action to the screen. Four film crews, spread over 600 miles, battle the wilderness in Alaska and the Klondike to capture every twist and turn of the three mining operations.

Friday, January 6th, 2012

10: Dead in the Water

Jack Hoffman's precious excavator gets stranded in the creek and requires emergency surgery in the wilderness. Meanwhile, the crew fine-tunes their wash plant which doubles their efficiency at finding gold. Parker does the work of two men until an argument with his mother threatens to shut him down.

Friday, January 13th, 2012

11: Twenty Four Seven

Short on time, the Hoffman Crew decides to run night and day in a struggle to get to the gold, while a federal mining inspector pays a surprise visit to both Fred and Parker. The inspector finds safety violations and both operations face closure.

Friday, January 20th, 2012

12: Rock Bottom

A broken excavator sidelines the Hoffman crew; Parker Schnabel returns the mine to his grandfather; efforts to reopen a mine beget a clash between the Dakota boys.

Friday, January 27th, 2012

13: Bedrock Gold

A key crew member calls it quits at Quartz Creek. Meanwhile, massive rocks break Dakota Fred's derocker and Parker reconsiders his future after smelting his 35oz season haul into a solid gold bar.

Friday, February 3rd, 2012

14: Man Down

A heart attack has 91 year-old mining legend John Schnabel battling for for his life. The Hoffmans find a gold nugget that becomes a game-changer and Dakota Fred accomplishes what Jack Hoffman never managed to do at Porcupine creek.

Friday, February 10th, 2012

15: In the Black

The Hoffman crew risks its all to run through the night in a bid to finally break even for the season. Fred has to abandon his best paydirt yet when his excavator gets stuck in the pit. John Schnabel returns to the Big Nugget Mine after his heart attack.

Friday, February 17th, 2012

16: Frozen Out

The Hoffman crew battles frozen dirt and frozen pipes as they struggle to hit their goal of 100 oz. Parker makes a last ditch effort at Smith Creek Hill and the Dakota Boy's season may be over when Dustin smashes the side of the washplant.

Friday, February 24th, 2012

17: Judgment Day

The Hoffman crew is desperate to get 100 ounces, but Todd's decision to run the dozer on solid ice ends in disaster. The Big Nugget mine faces closure if Parker fails to hit a pay streak and Dakota Fred thinks he's finally found Jack Hoffman's glory hole.

Friday, March 2nd, 2012

18: Revelations

In never before seen footage, the miners unearth the sometimes ugly truth about their 2011 mining seasons. In a shocking development, one miner is kicked out of the Hoffman crew. The miners also disclose plans for next season.
Season 3
Friday, October 26th, 2012

1: Million Dollar Season

Loaded with bonus footage, production facts and tweets. Todd doubles down with two claims, twice the crew and twice the gear. Dakota Fred's glory hole is thought to contain millions in gold. Parker hires a new crew and sets his sights on new land.

Friday, November 2nd, 2012

2: The Wrong Claim

Dave faces disaster when he finds his new claim is un-minable. Todd is thousands of dollars in the hole and the 1000 ounce goal looks impossible. The Dakota boys face the threat of historic floods and Parker desperately needs to secure new ground.

Friday, November 9th, 2012

3: Secret Weapons

Todd does a deal on a new gold-rich claim to get Dave's crew back in action.The Dakota boys hire new miners and one is quickly terminated. Todd junks his old wash plant, and replaces it with the new Super-Trommel, and Parker sets an unprecedented goal to get $40,000 worth of gold in his first week.

Friday, November 16th, 2012

4: Battle of the Bridge

Todd Receives a suprise visit from his investor; a broken-down bulldozer causes problems for Dave Turin's crew.

Friday, November 23rd, 2012

5: The Ultimatum

Todd's chief investor demands to see 100 ounces of gold in the next three weeks, or he will pull the plug on the Klondike operation. At Indian River, Dave Turin is on the gold. Parker's crew goes into meltdown when he forces them to replace a bridge, while Fred attempts to make a precision part for the 270's track out of scrap metal.

Friday, November 30th, 2012

6: Game Changer

Parker sets a hefty goal; Dave's mine faces a potential shutdown.

Friday, December 7th, 2012

7: Road To Gold

Todd and his crew finally get to test the new Turbo Trommel. Dave pushes his crew to double their last clean out. The Dakota Boys receive a visit from an inspector with the power to shut down their mine and Parker brings in dynamite to blast a boulder.

Friday, December 14th, 2012

8: Up Smith Creek

Todd faces closure; Parker receives bad news from his grandfather.

Friday, December 21st, 2012

9: Behind The Scenes

Film crews battle the wilderness and the elements in Alaska to film the four Gold Rush mining operations.

Friday, January 4th, 2013

10: Leprechaun Gold

Parker finds out about the fate of his Grandpa. Todd has to rebuild his turbo trammel, Indian River faces a shutdown and the Dakota boys investigate whether the Glory Hole is truly an ancient waterfall.

Friday, January 11th, 2013

11: Dozer Wars

Todd and Dave go to war over the dozer they both need to keep mining and Todd banks on finding virgin ground beneath a pile of dredge tailings. Parker faces a crew rebellion and Dakota Fred attacks the Glory Hole with his secret weapon- the bedrock shark.

Friday, January 18th, 2013

12: Pink Slip

Parker hits bedrock at Emerson Trench; Todd shuts down the Quartz Creek operation; and Dave has a mishap with a bulldozer.

Friday, January 25th, 2013

13: The Merger

Todd forces his crew and Dave's crew to merge into one team. The Dakota Boys use their new equipment to get back down to the bottom of the Glory Hole. Parker risks his life to get paydirt from an abandoned mine site down a dangerous mountain road.

Friday, February 1st, 2013

14: The Night Shift

Tensions mount between the dayshift and nightshift as Todd pushes his men harder than ever. Parker battles his ancient washplant and the treacherous road from Discovery Claim while Dustin risks it all diving for hidden gold in the frozen glory hole water.

Friday, February 8th, 2013

15: Bedrock Blowout

Todd pushes the Big Red washplant to near breaking point on his best ground yet. Fred and Dustin battle to save a broken down excavator as water floods the glory hole and Parker faces his worst nightmare as the dangerous mine road claims its first victim.

Friday, February 15th, 2013

16: Redemption Road

Out of Indian River paydirt, Todd comes up with a risky plan to hit his 1,000 ounce goal. A bad fall could put Fred out of the game, leaving Dustin to dig the glory hole. Parker worries his season is over but his grandpa is convinced he's near the motherlode.

Friday, February 22nd, 2013

17: The Motherlode

Winter strikes and the miners give one last ditch effort to find the mother lode. The Hoffmans pull out a secret weapon to thaw frozen gold-rich paydirt.

Friday, March 1st, 2013

18: The Making of the Motherlode

A behind the scenes look at the making of Gold Rush Season 3.
Season 4
Friday, October 25th, 2013

1: Queen of Diamonds

The season premiere breaks ground in 3 countries. The Hoffman crew moves their operation to the hostile Guyana jungle. The Dakota boys need to find a safe route over thin ice. Parker is out of cash and must find gold, but Tony Beets has bad news for him.

Friday, November 1st, 2013

2: Learning Curve

Todd faces disaster when he discovers his claim has been mined out. The Dakota Boys fight over rival mining plans with one plan high in the mountains and the other deep in the hole. Parker ignores Tony Beets, but still manages to hit his first paydirt.

Friday, November 8th, 2013

3: In Too Deep

The Hoffman Crew battles the hostile jungle to get vital mining equipment to the claim. The Dakota Boys drill to find out if the glory hole contains millions in gold. Parker is on the warpath when a new crewmember throws out his gold..

Friday, November 15th, 2013

4: Road From Hell

The Hoffman crew attempts to set up their washplant, but the jungle fights them every step of the way. The Dakota Boys find their first bedrock gold in the glory hole. In the Klondike, Parker gets more gold out of Little Blue than the Hoffmans ever did

Friday, November 22nd, 2013

5: Garnets or Gold

Todd makes a shocking departure. Parker is forced to rebuild his wash plant after losing gold. The Dakota Boys finally hit the bottom of the Glory Hole.

Friday, November 29th, 2013

6: Mutiny

Todd gets a shock when he returns to Guyana; Parker seeks advice from his grandfather when faced with mutiny; the Dakota Boys believe they will get a large payout.

Friday, December 6th, 2013

7: Paid in Full

Todd makes an incredible discovery while searching for new gold rich ground. Parker needs his best clean up ever in order to stop Todd from repossessing his dozer. Just as Fred gives up on the Glory Hole, it suddenly pays out big.

Friday, December 13th, 2013

8: Jungle Boogie

Todd abandons gold and switches to diamond mining. In Alaska, Dustin gets stranded in the mountains during the worst electrical storm in twenty years. Parker's need for speed destroys his wash plant.

Friday, December 20th, 2013

9: Ready to Roll

Filming in the jungles of South America and in the frozen North.

Friday, January 3rd, 2014

10: Hope Creek

Dave returns to the Hoffman Crew and butts heads with Todd over their mining plan. The Dakota boys stake their future on a new cut and Parker gets a second chance at mining with one of the largest wash plants in the Klondike.

Friday, January 10th, 2014

11: Blowout

A tropical storm floods the Hoffman's operation and Dave is forced to dive deep into the pit. Parker is running one of the biggest washplants in the Klondike and needs to prove it will deliver. The Dakota boys get the biggest clean-up of their season.

Friday, January 17th, 2014

12: Death of a Dream

Parker hires yet another ex-Hoffman crew member while Todd grows more and more desperate. In the end, two crews get their biggest gold clean ups to date while the third faces an abrupt end to thier season.

Monday, January 20th, 2014

13: The Resurrection

Todd's 150 days is up and with no gold and just a few diamonds he faces eviction. Despite a big clean out, Parker modifies his plant to hit a million dollar season. Dustin finally gets real mining equipment up to Cahoon Creek to see if it holds big gold.

Friday, January 24th, 2014

14: Fantasy Land

Todd's claim owner forces a change to the mining plan. Grandpa visits Parker and makes a radical suggestion that the crew believes to be pure fantasy. Dustin fights to reach his first mountain gold.

Friday, January 31st, 2014

15: Medevac

An emergency in the jungle forces Todd to airlift one of his men to safety. Tony Beets becomes furious when he finds that Parker has moved his whole operation over the creek. The Dakota boys may be forced to abandon their hole.

Friday, February 14th, 2014

16: Man on Wire

Jack destroys the washplant forcing Dave to find a new way to run their dirt. Frozen pay disrupts Parker's operation and threatens to end his season early. Dustin participates in a dangerous operation.

Friday, February 21st, 2014

17: Day of Reckoning

Todd's claim owner arrives unannounced to take stock of the Hoffman's operation. Dustin returns from the mountains just in time for the final clean up. Unwilling to admit defeat, Parker uses a new piece of equipment to thaw his frozen paydirt.

Friday, February 28th, 2014

18: Go Big or Go Home

Parker Schnabel refuses to give up. He's not satisfied with his gold total and is dead set on bringing home big gold to his beloved grandfather. Nothing is going to stop him, not even the Klondike winter.

Friday, March 7th, 2014

19: Grandpa's Last Wish

94 year old mining legend John Schnabel convinces his grandsons Parker and Payson to return to Big Nugget to work together deep into the winter to prove, once and for all, that there is big gold buried deep under Smith Creek.

Friday, March 14th, 2014

20: Unearthed

This no holds barred show reveals how Fred coped with a dying wife, why a fateful choice cost Todd a huge amount of gold and how he coped with a murder in the jungle. A look forward reveals where the miners will be next season and who will return.
Season 5
Friday, October 17th, 2014

1: New Blood

Returning for Season 5 is Parker, who proved himself in his rookie season mining the Klondike when he brought in over 1,000 ounces of gold worth $1.4 million. This time around, he's set a lofty goal to double his take. Todd is also back after hitting rock bottom in the jungles of Guyana, South America, where he lost his land, most of his money, and ultimately his crew. Finally, Tony aka "The Viking," and his team return after buying a $1 million, 75-year-old floating gold dredge he hopes will be his ticket to wealth.

Friday, October 24th, 2014

2: From the Ashes

Todd gets his washplant stuck in a river, Tony nearly crushes his son beneath a conveyor, and Parker is forced to mine a swamp.

Friday, October 31st, 2014

3: Golden Boy

Parker fights with his crew; Todd, Jack and Thurber tackle their first clean up.

Friday, November 7th, 2014

4: Viking Ship

Todd is forced to sell his gold to get the mining equipment he needs, Parker hauls his washplant across the claim and Tony takes to the skies to get from his claim to the gold dredge.

Friday, November 14th, 2014

5: Hard Bargain

Dave agrees to work with the Hoffman crew under a new agreement. Tony has a near miss while removing the heaviest part of the dredge and Parker fights with Rick when he opens up untested ground.

Friday, November 21st, 2014

6: Cursed Cut

Dave and Todd disagree about how to mine frozen ground; Tony's daughter lands in a bad situation.

Friday, November 28th, 2014

7: Goldzilla

Todd needs a down payment for a big purchase; Parker buys new equipment.

Friday, December 5th, 2014

8: Gold Blooded

Parker goes for his best clean-up so far; Tony attempts to rip the trommel out of his gold dredge.

Friday, December 12th, 2014

9: Colossal Clean Up

The Hoffmans overcome a lack of water to get a monster clean up. Tony finally gets his dredge on the way to its new home in Eureka Creek. Parker gets the biggest gold clean up in Gold Rush history.

Friday, December 19th, 2014

10: Grandpa John

The life of John Schnabel from the Kansas dustbowl, to a career on an Alaskan gold mine.

Friday, January 2nd, 2015

11: Parker's Accident

Parker's car is totaled in a head-on collision; rock trucks go head-to-head on a dangerous road.

Friday, January 9th, 2015

12: Ship of Fools

Parker and his grandpa go hunting for a new Klondike Claim. Tony's operation grinds to a halt when his dredge crew runs out of bolts. Todd's crew discards paydirt which causes a major financial loss.

Friday, January 16th, 2015

13: Piles of Gold

Todd and Dave butt heads over how to mine, but end up with the biggest reward they've seen all season. Tony and Parker go to war over bedrock gold and Minnie Beets steals Tony's dredge crew to work their family mine.

Friday, January 23rd, 2015

14: Gold Road

Logan has an accident with the rock truck; the Hoffman crew aims for a huge weigh-in.

Friday, January 30th, 2015

15: Rogue Miner

Todd and Dave get a pair of dozers stuck in deep mud while trying to open a new cut. Parker breaks an excavator as his crew struggles with frozen ground and Tony's mad rush to get his dredge finished ends up costing him big time.

Friday, February 6th, 2015

16: The Monster Lives

Parker mines an island of pay dirt, the Hoffman crew puts two rock trucks out of commission and Tony discovers a major electrical problem.

Friday, February 13th, 2015

17: Rivers of Gold

Parker diverts a creek in order to mine a pile of gold in the riverbed; Tony's crew is upset over fitting the tailings conveyor; Jack is accused of sabotage.

Friday, February 20th, 2015

18: Frozen Gold

Parker Schnabel and his crew must move mountains of overburden to get down to the paydirt at Scribner Creek.

Friday, February 27th, 2015

19: Hundreds of Ounces

The Hoffman crew tries to reach their season goal; Tony tries to run the gold dredge.

Friday, February 27th, 2015

20: Freddy Dodge Returns

Gold guru Freddy Dodge and his brother, mining legend Derek Dodge, hunt for gold in the Yukon wilderness. Despite early setbacks, Freddy is convinced that there could be a hot spot with a monster pile of gold nuggets.

Friday, March 6th, 2015

21: Millions in Gold

Parker faces mutiny, the Hoffmans get the largest dozer in the Klondike and Tony takes one last shot at getting his dredge mining for gold. Then, in a Gold Rush first, Parker, Tony and Todd appear together to discuss the epic season finale.

Friday, March 13th, 2015

22: The Whole Truth

The miners discuss highs and lows, as well as conflicts and drama behind the scenes.
Season 6
Friday, October 16th, 2015

1: Blood, Sweat and Gold

As a new mining season begins, Parker gets off to a disastrous start when he loses key crew and Tony orders him off his claim. Todd sets a massive goal for the season and Tony reveals big plans to expand his operation.

Friday, October 23rd, 2015

2: Gold Ship

Tony finally succeeds in getting his 75-year-old dredge mining for gold; Grandpa John is rushed to the hospital.

Friday, October 30th, 2015

3: Moving the Monster

Todd encounters big issues as he attempts to move his 50 ton washplant. Tony's dredge finally starts producing gold. Parker piles on the pressure and it proves to be too much for one of his young crew members.

Friday, November 6th, 2015

4: Grandpa's Golden Advice

Todd's attempt to deal with a mountain of tailings pits him against his son Hunter. Tony's dredge takes a hit as he puts a rookie winchman in the hot seat. Parker seeks advice from his Grandpa as he struggles to save his season.

Friday, November 13th, 2015

5: Jack's Gold Shack

As Parker's frustration boils over, he must look at his own attitude; at Eureka Creek, Tony Beets gets hands-on with his creaking 1938 gold dredge.

Friday, November 20th, 2015

6: Treasure Island

At McKinnon Creek, Todd Hoffman and his crew are doing their utmost to extract 2700 ounces of gold, but the pressure is beginning to get to them.

Friday, November 27th, 2015

7: ElDorado Dream

Jack gets to chase his dream at ElDorado, the richest documented creek in North America. Parker's crew pushes hard in attempt to have Treasure Island live up to its name. Tony discovers his dredge is pouring gold out of its sluices.

Friday, December 4th, 2015

8: Mammoth Channel

The sons of the Klondike return for more gold digging; the Hoffmans try to rebuild their reputation; the Beets family attempts to rise again.

Friday, December 11th, 2015

9: Mammoth Gold

Todd's crew discovers that finding prehistoric mammoth tusks brings good luck; Tony rebuild his wash plant; Parker opens the biggest cut of his life in an attempt to get more gold than his rival.

Friday, December 11th, 2015

10: Parker Comes of Age

Parker goes from a fifteen-year-old boy who learns from his grandfather to a twenty-one-year-old major player in the Klondike.

Friday, December 18th, 2015

11: Parker's 21st

The sons of the Klondike return for more gold; the Hoffmans try to rebuild their reputation; Parker could be on borrowed time.

Friday, January 1st, 2016

12: Captain Monica

Monica takes over as captain of Tony's 350 ton dredge. Parker struggles to haul in his monster new washplant and the Hoffman crew is plagued by tailings.

Friday, January 8th, 2016

13: Crew War

Parker's new mechanic sparks a mutiny. A drought shuts down Todd's operation and Tony faces a major issue that could put him out of business.

Friday, January 15th, 2016

14: Goldzilla Gold

A series of breakdowns pits the Hoffman's day crew against the night shift. Parker's washplant continues to produce pay but his crew starts falling apart. Tony and Gene go head to head over how to run the dredge.

Friday, January 22nd, 2016

15: Million Dollar Mountain

Tony makes a big purchase. Parker and Todd wager on who will get the most gold, leading to big changes on the claims.

Friday, January 29th, 2016

16: Dead Even

Parker runs bedrock in an all out bid to overtake his rival in the gold count. Todd opens a risky new cut and things go south when Monica and Kevin are left in charge of the dredge.

Friday, February 5th, 2016

17: Golden Bombshell

Parker takes a huge risk as he abandons the Boundary Cut for a shot at big gold. Gene pushes the dredge faster than it was ever designed to run and Todd's best clean up of the season is overshadowed when his landlord drops a devastating bombshell.

Friday, February 12th, 2016

18: Klondike Legend

Tony Beets travels back to his roots in the Netherlands where he reveals details about his transformation from a farm boy to a Klondike mining legend. Cameras also follow him in his offseason home in the desert.

Friday, February 19th, 2016

19: Oregon Gold

Faced with losing McKinnon Creek, Todd goes prospecting for nuggets and a new claim. Tony steers the dredge in a radical new direction and Parker pushes his crew to the limit when he orders them to move the washplant in 12 hours.

Friday, February 26th, 2016

20: Frozen Pay

Parker must divert a creek and mine; Tony breaks his dredge buckets; Todd doubles down with a second monster washplant.

Friday, March 4th, 2016

21: King of the Klondike

As the Klondike winter closes in, the final race for gold intensifies. Todd runs two massive washplants, Tony pushes to get his dredge out of the water before it freezes and Grandpa John arrives to find out if Parker has beaten his rival Todd.

Friday, March 11th, 2016

22: Gold Hard Truth

A romantic relationship between crew members is exposed; allegations that Tony did not honor an agreement are discussed; Parker's workers express themselves; Todd shares a hidden talent; the miners provide information about the seventh season.

Friday, April 1st, 2016

23: Remembering John Schnabel

Honoring the life and legacy of Grandpa John Schnabel.
Season 7
Friday, October 14th, 2016

1: Miracle on the Mountain

In the epic 2-hr premiere Todd Hoffman takes the biggest gamble and turns his back on guaranteed gold in the Klondike. Tony Beets expands his empire, buying a huge second dredge. Parker Schnabel starts his new season without his grandfather & mentor.

Friday, October 21st, 2016

2: Eye in the Sky

Todd Hoffman's new Oregon mine fails to deliver; Parker Schnabel's new $600,000 wash plant breaks down on its first start; Tony Beets takes to the sky to check up on his children.

Friday, October 28th, 2016

3: Frankenstein Machinery

Todd returns to the Klondike to collect Monster Red while Parker confronts tough negotiator Tony over royalties and receives a shock offer.

Friday, November 4th, 2016

4: Mutiny

Todd finally finds good gold at his new High Bar mine; Parker gives his foreman Rick his own operation and when Tony and Minnie decide to cut the dredge crew's pay, a key crew member calls it quits.

Friday, November 11th, 2016

5: Misery on the Mountain

Todd battles to get the fifty ounces of gold he needs to keep his High Bar mine open; Tony brings all his children together to get his Paradise Hill claim up and running; Parker is furious at a series of errors which cost him thousands of dollars.

Friday, November 18th, 2016

6: No Crane, No Gain

Todd moves his entire operation and begins to run pay dirt at a new mine. Later, Parker's flooded out; and Tony's ancient dredge scores record gold.

Friday, November 25th, 2016

7: Watery Grave

Tony arrives to find his million-dollar dredge in disaster. While Rick is at his grandpa's funeral, Parker shuts him down by taking his equipment, and the Hoffmans discover that their wash-plant doesn't work in their new mine.

Friday, December 2nd, 2016

8: Mega Barge & Kid Commando

Todd digs deeper than ever before in a desperate quest for gold; Tony heads down the Yukon River; and Parker's pricey wash-plant begins to shake apart.

Friday, December 9th, 2016

9: Record Gold

Tony breaks records with the biggest gold haul in series history; Parker struggles to save his wash-plant; and Todd finally strikes gold after seven weeks at the Buckland.

Friday, December 16th, 2016

10: Go Down Fighting

Todd Hoffman hits rock bottom when a key crew member quits; Tony Beets transforms some rusty relics into a monster power barge; a troubled Parker Schnabel misses his own birthday party.

Friday, December 30th, 2016

11: Game Over

With no paycheck for five weeks, Todd Hoffman's close-knit team turn on each other. Parker's gamble to run his washplant without protection from rocks proves costly. Tony builds a $10,000 mega-trailer to move his barge – but gets his measurements wrong.

Friday, January 6th, 2017

12: Abandonment

Todd struggles to continue mining after his crew quits; Parker recklessly damages his truck's air hoses while transporting the wash plant; and Tony discovers his dredge is blowing gold out of the sluices.

Friday, January 13th, 2017

13: Lifeline

The remnants of the Hoffman crew reach their lowest point, but someone brings Todd good news; Tony Beets fires his barge captain, then runs aground up the mighty Yukon River; Rick Ness finally gets Parker Schnabel's second operation up and running.

Friday, January 20th, 2017

14: Parker vs. Rick

Rick outperforms Parker on his new Indian River claim; Tony's dredge suffers a catastrophic failure, threatening his season; Todd Hoffman's skeleton crew finally sees good gold at their new mine in Colorado.

Friday, January 27th, 2017

15: Excavator Down

Todd Hoffman eats humble pie when he begs his old crew to return, Parker Schnabel loses an excavator in a swamp and Tony Beets gives his daughter Monica her own operation.

Friday, February 3rd, 2017

16: Double Trouble

The Hoffman crew opens a second mine in Colorado; Parker Schnabel tries out a new mechanic who fails to get approval from Mitch; Tony Beets sets sail in a power-barge up the mighty Yukon river.

Friday, February 10th, 2017

17: Cruelest Cut

Circumstances force Parker Schnabel to call his dad in to help his struggling operation; Todd Hoffman has the best clean-up of the season; Tony Beets' daughter Monica starts bringing home the gold.

Friday, February 17th, 2017

18: Miners vs. Beavers

Todd's whole operation is brought to a halt when a beaver dams his water supply, Parker's plant move turns into an excavator nightmare and a massive fix means Tony can finally get his broken dredge up and running.

Friday, February 24th, 2017

19: Dredge vs. Washplant

Todd finds monster nuggets on the top of a mountain, Parker and Rick struggle with a conveyor and Tony pits Monica against Kevin to see if the dredge is more efficient than a modern washplant.

Friday, March 3rd, 2017

20: Viking Voyage

Todd uses dynamite to blast monster boulders and get to the gold, Parker has to overcome a flood to get to a record gold count and Tony heads up the freezing Yukon River in his massive power barge.

Friday, March 10th, 2017

21: Final Fury

As each crew attempts to hit their final goals, a fist fight on the Hoffman claim ends in a resignation; Tony's plan to relocate his dredge hits a brick wall; and Parker records the biggest gold weigh of his life and teases his next big adventure.
Season 8
Friday, October 13th, 2017

1: Wagers and Wars

Todd and Parker go head to head in a $100k bet over who will mine the most gold this season. Tony sets sail up the Yukon River to revive his second monster dredge and Parker makes a deal on new ground that leads to a dramatic showdown with Tony.

Friday, October 20th, 2017

2: Blizzards and Bullets

A rogue gunman fires shots at the Hoffman crew; frozen ground destroys Parker Schnabel's dozers; Tony Beets starts to tear apart his 500 ton dredge.

Friday, October 27th, 2017

3: The Viking vs. The Mechanic

Todd interferes with son Hunter's wash-plant, pushing their relationship to a breaking point; Parker battles to maneuver a 150 foot super conveyor; Tony desperately needs dredge number 1 to deliver gold, but frozen ice may derail his plans.

Friday, November 3rd, 2017

4: The Curse of the Fairplay Mountains

Todd races to construct a massive holding pond before a storm hits. Parker is furious that Ricks's failure to manage the cut has forced it to be shutdown. Meanwhile, Tony undertakes a $600,000 upgrade of dredge #1 in an attempt to jumpstart his season.

Friday, November 10th, 2017

5: Son Dethrones Father

Parker Schnabel fights rising floodwaters to save his cut; Hunter Hoffman makes a bold decision to shut down his operation and his father's. Tony Beets takes a convoy of military trucks on a treacherous journey to hunt down parts for his monster dredge.

Friday, November 17th, 2017

6: Colorado Strikes Back

Todd shuts down his operations to support Freddy Dodge as he pleads with the county commissioners to allow him to mine his claim; Kevin has bad news.

Friday, November 24th, 2017

7: Inferno

A massive forest fire tears through the Klondike toward Parker's claim, threatening to end his season; Tony desperately needs his barge to tt7701690run.

Friday, December 1st, 2017

8: The Mighty Uppercut

Todd is falling way short of his target and with his business struggling, he faces a tough ultimatum. Plus, Parker must move Sluicifer but is short on crew.

Friday, December 8th, 2017

9: Gold Bars and Hail Marys

Todd has ran out of luck and ground, until he makes a desperate play for some new land. Parker's sitting on a pretty pile of gold, but pushes Rick too hard. Tony attempts to jump start his season by taking a risky voyage up the Yukon River.

Friday, December 15th, 2017

10: The Devil's Finger

As safety inspectors arrive, Hunter commits a serious violation, which costs Todd thousands of dollars. Parker Schnabel is halfway through the season, but nowhere near halfway his goal. Plus, Tony Beets is ready to barge the bucket line down the Yukon River.

Friday, December 22nd, 2017

11: The Holy Grail

Todd discovers a historic mine site that could save his season and battles monster boulders to get to the gold. Tony starts a massive operation to replace a 24 ton bucket line and Parker's parents arrive for his birthday bringing extraordinary gifts.

Friday, January 5th, 2018

12: Eclipsed

Todd's Colorado mine is in the path of a rare solar eclipse, but he's in trouble with less than 800 ounces this season. Meanwhile, Rick has bad news for Parker. Tony Beets and his crew take the helm of the family barge on the Yukon River and run it aground.

Friday, January 12th, 2018

13: Lost Gold

Hunter makes a rookie mistake that causes dysfunction for the Hoffman crew. Tony Beets has to improvise to tear down his second dredge and Parker Schnabel risks damaging his washplant as he races to finish his last cut at Scribner Creek.

Friday, January 19th, 2018

14: The Father, The Son & The Holy Roller

Parker Schnabel's opens a brand-new cut, but his crew gets stuck in the mud. Todd tries to get Hunter back on the team to assemble a new wash-plant and Tony's stuck up the creek without a barge.

Friday, January 26th, 2018

15: Broken

Parker Schnabel moves a massive wash plant on his own. Todd Hoffman races to set up his new trommel and faces a medical emergency, while Tony Beets' daughter makes a $200,000 mistake.

Friday, February 2nd, 2018

16: Of Monsters and Men

Parker threatens to shut down Rick's Indian River operation after the production dives. Disaster strikes the Beets crew while Kevin is gone visiting his girlfriend. Todd's crew scours the mountainside for gold after he gives them a shocking ultimatum.

Friday, February 9th, 2018

0: Going for Gold

The crew give a behind-the-scenes look at life on the road, showing they need to get the gold. And, there's a look back at the biggest payouts of gold, crab cash, and treasure.

Friday, February 16th, 2018

17: Planes, Cranes, and Virgin Claims

Parker suspects Tony of sabotage on his new ground and confronts him. Todd's new washplant hits the noise limits for local regulations and they must find a bush fix to solve the problem. Tony Beets takes on his biggest challenge yet in tearing down his second dredge.

Friday, February 23rd, 2018

18: King Kong

Parker buys his first Klondike claim, but gets an unpleasant surprise when he test pans it. Todd uses chemical ingenuity to break a monster boulder apart that stands in his way to gold. Tony nearly loses a crew member as he is tearing down his second dredge.

Friday, March 2nd, 2018

19: Independence Day

Tony's dredge teardown hits a wall when they attempt to remove the heaviest piece. Hunter Hoffman demands a change of mine site if they're going to have a future. Parker makes a bid for independence on his own claim, but Tony stands in the way.

Friday, March 9th, 2018

20: The Spoils of War

Judgement day on Parker and Todd's 100-ounce bet; while Parker chases a record-breaking total, Todd desperately tries to keep his crew from falling apart. Tony struggles to get his dredge to Dawson before the Yukon River freezes over.
Season 9
not specified

23: Gold-Gurus

Friday, October 5th, 2018

0: End of an Era

The 2017 mining season changed the course of Gold Rush forever as one miner says goodbye after eight years. Todd bets Parker 100 oz of gold that he can mine the most this season. Parker also goes to war with Tony as he makes a bid for independence.

Friday, October 12th, 2018

1: Declaration of Independence

New mine boss Rick gathers together his crew of greenhorns & arrives in the Yukon ready to start his season. Parker and Tony face off over royalties and land access in a confrontation that threatens to end one of their seasons before it's even begun.

Friday, October 19th, 2018

2: Smoked Out

Rick faces mutiny from his crew of greenhorns. Parker visits his parents for some advice and makes a decision that will affect the rest of his season. Tony's barge hits trouble again on its way back to Dawson to finally begin the rebuild of his second dredge.

Friday, October 26th, 2018

3: Gods and Monsters

Rick is on the search for a new washplant with his crew. With Parker's ground being frozen he must find a way to mine the gold to pay his deposit to Tony. Tony orders his son Kevin to train a new dredgemaster, but a vital piece gets damaged and grinds them to a halt.

Friday, November 2nd, 2018

4: Durt Reynolds

Disaster strikes when Rick fires up his wash plant for the first time; Parker tries a risky plan, and he must choose a new foreman to replace Rick; Tony must transport his tug Kid Commando to the dock for a crucial stability test.

Friday, November 9th, 2018

5: The Return of Freddy Dodge

Rick drafts a Gold Rush vet and former member of team Hoffman to save his season. Tony and Monica fire up their wash plant as they start to battle Parker to beat him to the gold.

Friday, November 16th, 2018

6: Hoffman's Ghosts

New mine boss Rick is buckling under debt and if he's going to prove himself to his crew he needs to get his first gold weigh; Parker attempts a treacherous river crossing; Tony Beets hits a snag removing a massive piece of his dredge.

Friday, November 23rd, 2018

7: Hazard Pay

Parker hires a new driver that isn't as experienced as he claims. Elsewhere, one of Tony's dredges sinks into a pond, and he clashes with son Kevin over how to rescue it.

Friday, November 30th, 2018

8: Stormageddon

Heavy rainfall for several days causes problems for Parker and Rick. Elsewhere, Tony's second dredge upriver proves more difficult than expected.

Wednesday, December 5th, 2018

9: Megamorphosis

Parker battles to save his season when his biggest wash plant collapses. Rick makes a shocking discovery about his gold mining claim and turns to his dad for help. Tony races to finish dismantling his dredge but a crucial piece comes crashing down.

Friday, December 14th, 2018

10: Father's Day

Rick Ness and his father, Rick Senior, battle together to open a new cut; Parker struggles with mechanical breakdowns, and a crew member suffers a terrible injury; Tony races to dismantle the final sections of his million-dollar dredge.

Friday, December 21st, 2018

11: The Resurrection

The flu brings Parker's operation to its knees, and it's up to foreman Dean to keep the claim running; Rick's mechanic, Carl, behaves strangely and reveals shocking news; Tony hits rock bottom as his entire operation grinds to a halt.

Friday, January 4th, 2019

12: The Devil's Deadline

A desperate Rick is forced to ask Tony for help; Tony hauls the final piece of his million-dollar second dredge from Thistle Creek and prepares to rebuild it

Friday, January 11th, 2019

13: Sucker Punch

Rick discovers he's been losing gold after Freddy Dodge points out a major flaw in his wash plant; with his excavator down, Parker risks moving his wash plant with a dozer.

Friday, January 18th, 2019

14: Old School Heroes

Parker leaves Brennan in charge of one section of the mine, with mixed results; Rick damages his water pipe with some careless excavation work.

Friday, January 25th, 2019

15: Wedding Bells & Emergency Operations

The Beets family celebrates as Monica gets married; while Tony is happy for his daughter, he is also stressed to be taking time off while behind on his gold target.

Friday, February 1st, 2019

16: Broken Bones

Parker and Mitch go for a boat ride that results in Mitch getting injured. With the parts of the second dredge finally in position, Tony has problems reconstructing it.

Friday, February 8th, 2019

99: Gold Gurus

Friday, February 15th, 2019

17: Make It Rain

Parker is determined not to leave any good pay dirt for Tony, so he cranks up the speed on his sluices. The frosty ground is causing problems for Rick's crew.

Friday, February 22nd, 2019

18: Big Red Is Dead

In an attempt to get dredge two running before the end of season, Tony shuts down dredge one. Brennan takes a risk and keeps Big Red running after signs of damage.

Friday, March 1st, 2019

19: Cold War

Parker's parents visit and offer help; Rick continues to battle frozen ground to reach his goal; shocking news forces Tony to make a drastic decision about his season.

Friday, March 8th, 2019

20: Brace for Impact

Winter has arrived, shutting down Rick's sprinkler system and leaving his cut frozen. Elsewhere, moving Big Red to the new pay dirt he discovered proves a difficult job for Parker.

Friday, March 15th, 2019

21: Fire and Ice

Rick desperately tries to get the last 27 ounces he needs to hit his target. Meanwhile, Tony finds out his dredge is short 30 buckets.

Friday, March 22nd, 2019

22: Three Sides to Every Story

Sit down with Parker Schnabel, Rick Ness, and Tony Beets as they discuss the biggest moments from this past season of Gold Rush. Then, The Dakota Boys reflect on their wild season and look ahead to what's next.
Season 10
Friday, October 11th, 2019

1: Crisis in the Klondike

A crisis in the Klondike forces Tony, Parker and Rick to make massive gambles to strike it rich and must now hunt for gold on new grounds. The setback hits at the worst time as the price of gold spikes, which sparks a new gold rush to the area.

Friday, October 18th, 2019

2: A New Rush Begins

Parker bets millions on his crew sluicing early in the season and is forced to make a hard call when things don't go as planned. Rick rushes to fire up his washplant to hopefully find big nuggets. A showdown on the Indian River sends a Klondike legend scrambling.

Friday, October 25th, 2019

3: The Nugget Hunter

Rick and his father fly into the mountains on a treasure hunt for massive nuggets; Tony and Monica investigate a gold hot spot the old dredges may have missed; Parker makes a decision about his crew that could determine the fate of his season.

Friday, November 1st, 2019

4: Leave No Gold Behind

Parker has second thoughts about the ground he's mining and his new foreman. Tony makes a drastic decision to move the entire family's operation. Rick's mechanic arrives just at the right moment when he is urgently needed.

Friday, November 8th, 2019

5: We're Gonna Need a Bigger Bucket

Parker takes on a huge engineering challenge. Rick makes a major upgrade to his mining operation. Mike and Monica team up to open up more ground.

Friday, November 15th, 2019

6: Monster Red Lives

As Rick continues to search for big nuggets, he buys a monster washplant. A flood puts Tony's new claim in jeopardy as well as his season. Parker needs to move Big Red in record time.

Friday, November 22nd, 2019

7: Motherlode Mountain

The Beets discover what could be the motherlode. Rick faces an impossible decision: mine gold or put together his new washplant. Parker tests his new co-foreman with the claims most important machine.

Friday, November 29th, 2019

8: Washplant Wars

Rick races to get Monster Red running after losing his only way to mine gold. A dangerous storm shuts down Parker's operation. The Beets family push to get Monica's potentially gold-rich cut up and running.

Friday, December 6th, 2019

9: No Time for Redemption

Tensions rise when Parker introduces a new crewmember and a radical plan. The Beets Family run an important test on daughter Monica's Hunker Creek claim that could make or break their season. Rick calls on Freddy Dodge to fix Monster Red.

Friday, December 13th, 2019

10: When the Levee Breaks

An engineering disaster shuts down Rick, leaving his season hanging in the balance. Parker spends a lot of money in a new claim. Tony and the Beets family get a third operation up and running.

Friday, December 20th, 2019

11: Rise of the Machines

Rick tries to outsmart a vital machine that seems to have a mind of its own. Parker splurges on a new toy with the hopes of getting more gold. The Beets bring in a hired gun to turn their season around.

Friday, January 3rd, 2020

12: Million-Dollar Pay Day

Parker gambles big and splits his crew in search of a massive score. Rick calls in a mining legend to save his season. The Beets move heaven and earth to get all three kids bringing in gold.

Friday, January 10th, 2020

13: Nuggets or Bust

Rick brings in a secret weapon in his hunt for big nuggets. Tony's confronted with a catastrophic issue at his settling pond. Parker makes a risky decision when he hires a friend with no mining experience to help the crew get ahead.

Friday, January 17th, 2020

14: Cornered

After pulling the plug on his operation, Rick is thrown a lifeline that will determine the rest of his mining season. Parker and Tony battle frozen paydirt.

Friday, January 24th, 2020

15: Fortune Favors the Bold

Tony's back down to one operation running and threatens his entire season. Parker's crew must move washplant Big Red to meet his goal of mining his entire ground this season. Rick runs his washplant at maximum speed and has surprising results.

Friday, January 31st, 2020

16: Parker Doubles Down

Parker makes a big move to double his output and bring in more gold. The Beets' face catastrophe when their only remaining operation grinds to a halt. Just as Rick gets Monster Red dialed in, huge rocks threaten to shut him down for good.

Friday, February 7th, 2020

17: Rebellion At Duncan Creek

A machine failure leads to an explosive uprising on Rick's claim. Parker's crew races to build a mountain of pay dirt. Tony decides to run 24/7 to increase his gold total.

Friday, February 14th, 2020

18: Frozen Treasure

Monica races to run newly thawed paydirt that could save the season. Parker constructs a mega pond to keep his operation running. Rick troubleshoots a problem with his wash plant and gears up to end his season strong.

Friday, February 21st, 2020

19: Bring in the Big Guns

Rick confronts his landowners. Tony makes a massive purchase. Parker searches for new ground.

Friday, February 28th, 2020

20: Rally In The Valley

Rick hits a gold layer that may have just saved his season. Parker's crew takes big risks in Death Valley. Tony turns a corner.

Friday, March 6th, 2020

21: Last Gold

At the end of his season Parker closes in on a record gold total. Rick rolls the dice on a new piece of ground. Tony turns to Hunker Creek for a final score.

Friday, March 6th, 2020

22: Last Gold

At the end of his season Parker closes in on a record gold total. Rick rolls the dice on a new piece of ground. Tony turns to Hunker Creek for a final score.

Friday, March 20th, 2020

23: Parkers Trail Tylers Trial

Parker prospects a claim owned by a tight-knit family with more gold than anything he's seen in the Klondike. In Montana, Freddy Dodge puts Team Turin on rich glacial gold. The Dirt goes behind-the-scenes with Parker's crew and reveals Team Turin's MVP.