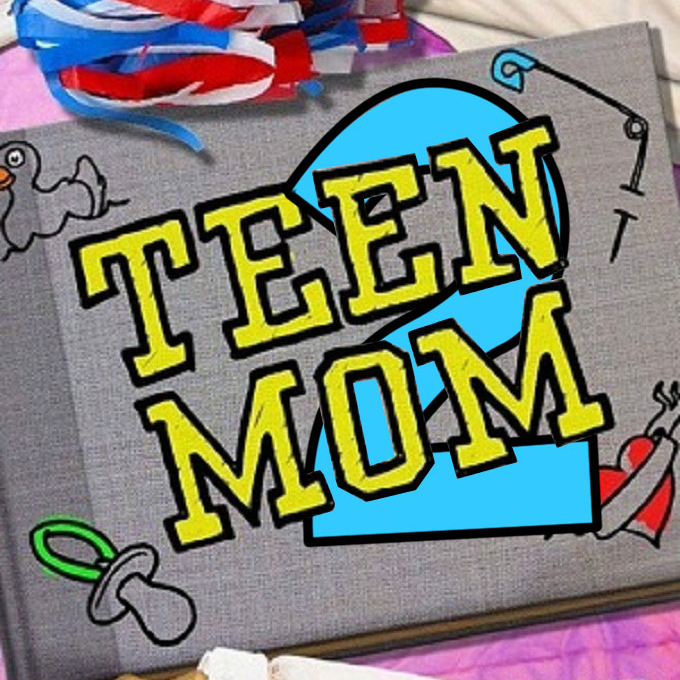 Season 3
Monday, November 12th, 2012

s3e1: Walk the Line

In the Season 3 premiere, Leah prepares for her divorce; Jenelle tries to stay clean while on probation; and Kailyn wants to get back together with Jo.
Season 0
Tuesday, December 28th, 2010

s0e1: Catching Up With 16 and Pregnant: The Girls of Teen Mom 2

Before Jenelle, Chelsea, Leah, and Kailyn return as teenage mothers, the audience is presented with a look at the most significant moments from 16 and Pregnant.

Tuesday, April 5th, 2011

s0e2: Finale Special: Check Up with Dr. Drew

In this 2 hour special, Jenelle, Chelsea, Kailyn and Leah reflect on their first year of motherhood in the season finale, hosted by Dr. Drew Pinsky.

Tuesday, April 12th, 2011

s0e3: Unseen Moments

Dr. Drew hosts a look at the humor and the heartbreaking moments never before seen with Kailyn, Leah, Jenelle and Chelsea from the first season of Teen Mom 2.

Tuesday, December 20th, 2011

s0e4: A Closer Look (1)

Tuesday, January 24th, 2012

s0e5: A Closer Look (2)

Tuesday, February 7th, 2012

s0e6: Season 2 Unseen Moments

Sunday, February 12th, 2012

s0e7: Baby Talk 2
Season 1
Tuesday, January 11th, 2011

s1e1: Nothing Stays the Same

Teen mom Jenelle is going out all hours of the night, causing her mom to serve her papers to take away custody of baby Jace, while Leah attempts to win back Corey, the father of her twins. Chelsea moves out of her dad's house with baby Aubree and tries to get back on track to graduate from high school, and Kailyn is heartbroken when Jo breaks up with her, and tries to get over it by flirting with a guy at work.

Tuesday, January 18th, 2011

s1e2: So Much to Lose

Leah breaks down when a doctor's visit reveals that there's something wrong with one of the twins and she turns to Corey for comfort, while Chelsea starts hanging out with her ex-boyfriend Adam again, much to her friends' dismay. Kailyn starts dating a new guy but things go haywire when Jo and his family find out about it, and Jenelle convinces her mom to let her come home when she realizes how much she misses Jace.

Tuesday, January 25th, 2011

s1e3: Change of Heart

Over the fourth of July, Jo's parents give Kailyn an ultimatum; lose the new guy and focus on school or find a new place to live, while Jenelle has a change of heart and agrees to sign custody of Jace over to her mom. Leah and Corey give it another shot and get back together and Chelsea tells Megan she's giving Adam another chance.

Tuesday, February 1st, 2011

s1e4: Moving In, Moving On

Teenage mom Kailyn is forced to borrow money from Jo to make her school payments, and Chelsea breaks the news to Megan that she's going to let Adam move in with them so Aubree can have a normal family. Jenelle meets a new guy and stays out all night with him, and Leah and Corey decide to move in together and find their own place.

Tuesday, February 8th, 2011

s1e5: Too Much Too Fast

While Jenelle is trying to figure out how to pay for school, she breaks Barbara's rules again, and things get tough for Corey and Leah once she's stuck at home watching the girls full time. Adam moves in and Chelsea tries to keep it from her dad, and Kailyn starts school but has to figure out where she and Isaac should live when Jo's parents kick them out.

Tuesday, February 15th, 2011

s1e6: Taking Sides

Things between Adam and Megan reach a boiling point and he forces her to move out, while Barbara helps Jenelle get her financial aid and invites her to attend Jace's first birthday. Things improve between Leah and Corey and their romance heats up, and Kailyn moves back in with Jo's parents and tells everyone that she doesn't want to be with Jo.

Tuesday, February 22nd, 2011

s1e7: Switching Gears

Corey surprises Leah with a marriage proposal, but things get hard when an eye doctor tells her Ali's development problems may originate in the brain. Chelsea tries to shift her focus back to school, while Kailyn gets a second job so she can move out on her own. Jenelle and her boyfriend Kieffer wear out their welcome at a friend's house and have to find a place to live while Jenelle begins college.

Tuesday, March 1st, 2011

s1e8: Pushing the Limit

Jenelle and Kieffer are forced to ask Barbara if they can move in with her, while Chelsea's dad continues to put pressure on Adam to find a job. Kailyn starts dating her ex without telling Jo, and Leah and Corey put wedding planning on hold as the try to get some answers by bringing Ali in for an MRI.

Tuesday, March 8th, 2011

s1e9: Slippery Slope

Jo confronts Kailyn about dating Jordan behind his back and she moves in with her mom, while Leah and Corey continue planning for their wedding and get some good news regarding Ali's health. Jenelle and Kieffer hatch a plan to run off to New Jersey, and things between Chelsea and Adam continue to go downhill.

Tuesday, March 15th, 2011

s1e10: Two Steps Forward

Things between Leah and Corey turn ugly when she starts having second thoughts about the wedding, while Chelsea and her girlfriends decide to celebrate her breakup with Adam by taking a road trip to a Lady Gaga show. Jenelle and Kieffer enjoy themselves in New Jersey until Barbara discovers her credit cards are missing, and Kailyn settles into life at her mom's house but can't get her belongings back from Jo.

Tuesday, March 22nd, 2011

s1e11: One Step Back

Chelsea is busy studying for her GED, but gets distracted when she meets a new guy, while Jenelle has to face the music about stealing her mom's credit cards. Kailyn tries to focus on college and files for an official custody agreement with Jo, and Leah and Corey get closer when told they have to take Ali to another doctor days before their wedding

Tuesday, March 29th, 2011

s1e12: Judgement Day

As Chelsea prepares for Aubree's first birthday party, her dad does what he can to keep Adam permanently out of the picture, while Jenelle is arrested for breaking and entering and realizes Kieffer is a bad influence. Kailyn goes to court to sign a joint custody agreement, and Leah and Corey tie the knot.
Season 2
Tuesday, December 6th, 2011

s2e1: Best Laid Plans

Jenelle is back with Kieffer after bailing him out of jail; Chelsea debates giving Adam another chance; Leah looks for a job; and Kailyn takes Isaac trick-or-treating.?

Tuesday, December 13th, 2011

s2e2: Curveball

Jenelle is living in her car with Kieffer; Leah is devastated to learn Ali will have to be sedated for an MRI; Chelsea re-tears her ACL; and Kailyn can't afford to live on her own.

Tuesday, December 20th, 2011

s2e3: Intensive Care

Tuesday, December 27th, 2011

s2e4: No Looking Back

Tuesday, January 3rd, 2012

s2e5: Home for Christmas

Kailyn adjusts to being alone for the holidays, while Chelsea and Adam reconcile. Leah works to make a memorable Christmas for the twins and Jenelle regrets filing charges against Kieffer.

Tuesday, January 10th, 2012

s2e6: Lean on Me

Chelsea learns a friend of hers is pregnant, while Leah is horrified to learn that Aliannah may have a genetic disorder. Kieffer and Jenelle have a court date set for them and Kailyn becomes annoyed with the men in her life.

Tuesday, January 10th, 2012

s2e7: Breaking Point

Tuesday, January 17th, 2012

s2e8: Making Moves

Tuesday, January 24th, 2012

s2e9: The Beginning Of The End

Tuesday, January 31st, 2012

s2e10: Love Comes And Goes

Tuesday, February 7th, 2012

s2e11: Falling

Tuesday, February 14th, 2012

s2e12: Love Will Tear Us Apart

Tuesday, February 21st, 2012

s2e13: Finale Special Part 1

Tuesday, February 28th, 2012

s2e14: Finale Special Part 2

In Part 2 of the Finale Special, Dr. Drew sits down with Chelsea and Leah to talk about their complicated lives and delve deeper into their personal relationships.
Season 3
Tuesday, November 20th, 2012

s3e2: Keeping Hope Alive

Leah and Corey go to mediation over custody of the girls, while Chelsea and Adam take a big step forward. Jenelle fails a drug test, and Kailyn tries to connect with her estranged mother.

Monday, November 26th, 2012

s3e3: Things Come to an End

Leah and Corey finalize their divorce; Chelsea's father learns that she is living with Adam; Jenelle goes against her lawyer's advice; Kailyn sees a picture of Jo and his girlfriend.

Monday, December 3rd, 2012

s3e4: Life Goes On

Leah looks into a nursing program; Chelsea is invited to a concert; Jenelle pays the price for her probation; Kailyn wants to change the custody agreement.

Monday, December 10th, 2012

s3e5: Second Chances

Leah starts college and goes on a date, Chelsea and Adam officially call it quits, Jenelle writes a letter to her probation officer, and Kailyn starts feeling smothered by Jordan.

Monday, December 17th, 2012

s3e6: A Leap of Faith

Jenelle gets set up with a boy, Leah and Jeremy become a couple, Chelsea sees a therapist, and Kailyn officially ends things with Jordan.

Monday, December 24th, 2012

s3e7: Building Blocks

While Chelsea gets her life on track, Jenelle decides to move in with Josh, Kailyn plans to visit family in Texas, and Corey gives Leah mixed feelings by second guessing their divorce.

Monday, January 7th, 2013

s3e8: Caught In The Middle

Leah tells Jeremy about her confusion regarding Corey, and Chelsea tries to get back on track with school. Things fall apart with Jenelle because she moved in too quickly with Josh and Kailyn goes to Texas and reconnects with her cousin and half sister.

Monday, January 14th, 2013

s3e9: A New Direction

Leah finds a bigger house to move into with Jeremy and Chelsea's dog goes missing. Jenelle breaks up with Josh, and Kailyn learns her mother Suzi visited Isaac behind her back.

Monday, January 21st, 2013

s3e10: Half Empty Half Full

Leah plans a birthday party for the girls; Chelsea convinces her father to help her move; Kieffer re-enters Jenelle's life; Kailyn meets a new boy.

Monday, January 28th, 2013

s3e11: Breakdown

Leah and Jeremy get serious; Chelsea breaks down on Adam's birthday; Jenelle questions Andrew's paternity; Kailyn is asked on a date.

Monday, February 4th, 2013

s3e12: A Means to an End

Leah has news for Corey; Chelsea prepares for beauty school; Jenelle goes through with the paternity test; Kailyn and Jo fight about his new girlfriend.

Monday, February 4th, 2013

s3e13: Unseen Moments

Additional footage from the third season

Monday, February 11th, 2013

s3e14: Reunion

Leah reveals news about her pregnancy; Jenelle talks to Jace's father; Chelsea holds on to Adam; Kailyn tries to accept Jo's girlfriend.
Season 4
Monday, February 18th, 2013

s4e1: Under Pressure

Leah deals with reemerging feelings for Corey; Jenelle and Gary spend time with Jace; Kailyn and Jo fight; Chelsea fears another pregnancy.

Monday, February 25th, 2013

s4e2: Love Hurts

Kailyn and Jo go to court; Chelsea has her first day at beauty school; Leah expresses feelings for Corey; Jenelle learns that Gary has slept with her best friend.

Monday, March 4th, 2013

s4e3: The Future Is Now

Leah is torn between Corey and Jeremy; Adam wants to see Aubree; Jenelle finishes probation; Kailyn takes Isaac to Jo's place.

Monday, March 11th, 2013

s4e4: TBA

Monday, March 18th, 2013

s4e5: TBA

Monday, March 25th, 2013

s4e6: TBA

Monday, April 1st, 2013

s4e7: For Better or for Worse

The day has come for Leah and Jeremy to get married. Meanwhile, Kailyn and Javi start to discuss their future and possible marriage. Adam attempts to make Chelsea jealous. Gary has a surprise in store for Jenelle.

Monday, April 8th, 2013

s4e8: Don't Be Cruel

A domestic violence incident between Gary and Jenelle sends them both to jail. Kailyn and Javi contemplate getting married in Las Vegas. Leah and Jeremy start their married life together by purchasing a new home.

Monday, April 15th, 2013

s4e9: TBA

Monday, April 15th, 2013

s4e10: For Love and Money

Jenelle, Barb and Kieffer come together to celebrate Jace's third birthday. Wedding bells are ringing after Leah and Jeremy get married. Chelsea goes out for a night on the town to celebrate her 21st birthday.

Monday, April 22nd, 2013

s4e11: Hard Knocks

Chelsea celebrates Aubree's third birthday. Jenelle's small chances of gaining custody of Jace are shown. Leah takes Ali to a doctors appointment. Kailyn has to inform Jo about her future with Javi.

Monday, May 6th, 2013

s4e12: TBA
Season 5
Tuesday, January 21st, 2014

s5e1: TBA

Tuesday, February 25th, 2014

s5e6: False Positives

Kailyn and Jo attend court once again. Jenelle thinks that she's pregnant. Chelsea throws Aubree a party for her birthday. Jeremy is taken home after he collapses at work.

Tuesday, March 4th, 2014

s5e7: These Are the Days

Leah, Jeremy, and Corey discuss how Ali is going to handle attending school. Chelsea lets Aubree meet Adam's baby. Jenelle receives word from her lawyer that a plea bargain could save her from jail.

Sunday, April 13th, 2014

s5e13: That's the Way Love Goes

Javi has to return to work, and Kailyn stresses about being alone with the kids. Jo ends up finding a new apartment. Jenelle and Nathan's relationship continues to have issues. Chelsea hears back from Adam regarding the visitation agreement. Leah learns what caused Ali's illness.

Tuesday, April 15th, 2014

s5e14: Check-Up with Dr. Drew - Part 1

Wednesday, April 16th, 2014

s5e15: Unseen Moments

Tuesday, April 22nd, 2014

s5e16: Check-Up with Dr. Drew - Part 2

Tuesday, April 8th, 2014

s5e12: What You See Is Not What You Get

Kailyn goes into labor. Chelsea has a difficult time agreeing on a visitation schuedle for Aubree. Leah and Jeremy take time to focus on themselves. Jenelle goes to a doctor to discuss her pregnancy.

Wednesday, July 23rd, 2014

s5e18: When Everything Seems Wrong

Jenelle and Nathan prepare for his approaching jail time; Chelsea moves into her new house; Kailyn invites Jo and Vee to Isaac's birthday party; Leah struggles after receiving bad news.

Wednesday, July 30th, 2014

s5e19: TBA
Season 6
Thursday, July 9th, 2015

s6e1: TBA
Season 5
Wednesday, July 16th, 2014

s5e17: Keep It Together

Jenelle learns the gender of her baby; Ali becomes aware of her condition; Chelsea receives news.
Season 6
Wednesday, July 16th, 2014

s6e3: Special Toddler Moments

Special Toddler Moments
Season 5
Wednesday, September 17th, 2014

s5e26: Co-parenthood
Season 0
Monday, June 22nd, 2015

s0e14: Season 6 Catch-up Special
Season 6
Thursday, August 6th, 2015

s6e5: Can't Trust Them

Jenelle files for full custody of Jace; and squares off with Barb. In other events, Kailyn and Javi's marital problems follow her to L.A. ; and Chelsea and Taylor's custody hearings with Adam intensify.

Thursday, August 13th, 2015

s6e6: TBA

Thursday, August 27th, 2015

s6e8: What Makes You Happy

Jenelle pleads with Nathan to stay together; Kailyn fears that Jo's move is too close for comfort; and Leah, who's overwhelmed by a looming divorce and custody threats, makes a big decision.

Thursday, September 3rd, 2015

s6e9: TBA

Thursday, September 10th, 2015

s6e10: Expect a Miracle

Kailyn is torn between Javi and Jo; Leah finalizes her divorce and prepares to return to therapy; and Jenelle and Barbara meet in court to discuss custody of Jace.

Thursday, September 24th, 2015

s6e12: TBA
Season 7
Monday, April 11th, 2016

s7e4: Iced Out

Kailyn and Javi get some bad news about his job. Leah blames Corey for confusing the twins with their new custody arrangement. Barbara is concerned about Jenelle's new boyfriend. Chelsea and Cole take a major step together.