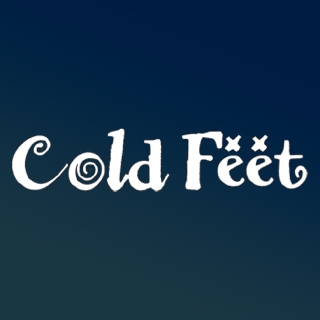 Season 1
Sunday, November 22nd, 1998

s1e2: Episode 2

After moving in with Rachel, Adam learns that she is still married; Karen agrees to have another child with David, but then finds out he's made a bad investment; Pete and Jenny have difficulties with their newborn baby.

Sunday, November 29th, 1998

s1e3: Episode 3

David seeks sexual advice from Adam, saying that Karen just doesn't arouse him anymore; Pete seeks to resume intimacy with Jenny now that their baby has been born.

Sunday, December 6th, 1998

s1e4: Episode 4

A meeting with a famous and handsome author, who wants her to edit his new novel, tempts Karen with thoughts of adultery; Adam is inspired to resurrect an old novel he was writing; and Pete's controlling parents make a visit.

Sunday, December 13th, 1998

s1e5: Episode 5

Tired of Adam's preoccupation with a glamorous female neighbor, Rachel decides to baby-sit for Pete and Jenny, who need to get out so that they have something to talk about besides the baby. Meanwhile, David and Karen decide to see a marriage counselor.

Sunday, December 20th, 1998

s1e6: Episode 6

David and Karen invite the other couples to a black tie charity dinner where David spends the evening networking, but Jenny gets drunk and starts a fistfight with his female boss. Meanwhile, Rachel reveals a secret to Karen.
Season 0
Sunday, March 30th, 1997

s0e1: Pilot

Rachel Bradley is left by her boyfriend Simon, so she turns to Karen who is happy to provide a shoulder to cry. She is happy to spend some time with a friend, her baby and David, her husband.Meanwhile Adam Williams ends his latest relationship, which ends a sharp slap round the face.Pete is in trouble since his wife Jenny wishes herself a baby. His friend Adam can't help him in this situation.Later on Rachel and Adam run into each other at the supermarket.

Tuesday, March 16th, 2004

s0e2: On Location

Tuesday, March 16th, 2004

s0e3: Behind the Scenes

Tuesday, March 16th, 2004

s0e4: Backstage
Season 1
Sunday, March 30th, 1997

s1e0: Pilot Episode

Rachel Bradley is left by her boyfriend Simon, so she turns to Karen who is happy to provide a shoulder to cry. She is happy to spend some time with a friend, her baby and David, her husband.Meanwhile Adam Williams ends his latest relationship, which ends a sharp slap round the face.Pete is in trouble since his wife Jenny wishes herself a baby. His friend Adam can't help him in this situation.Later on Rachel and Adam run into each other at the supermarket.

Sunday, November 15th, 1998

s1e1: Episode 1

Adam and Rachel wage a territorial battle over whose place to move into; David and Karen hire a nanny and differ over the issue of having another baby; as Pete and Jenny anxiously await the birth of their first child, Pete's meticulous planning comes to pieces when he mislays his mobile phone.
Season 2
Sunday, September 26th, 1999

s2e1: Episode 1

Rachel has been in London for six months but remains unsure as to who the father of her child is while Jenny has developed feelings for Adam.

Sunday, October 3rd, 1999

s2e2: Episode 2

David opts to stay home and take care of his son rather than get a new job; Rachel comes back without a baby; Pete learns that Jenny no longer loves him.

Sunday, October 10th, 1999

s2e3: Episode 3

Jenny convinces Adam to reply to a lonely hearts ad, while Rachel returns to her old job and begins dating a much younger man. David and Karen arrange conflicting surprise anniversary weekends for each other. Pete goes on a motivational course and ends up comforting Amy in a motel room.

Sunday, October 17th, 1999

s2e4: Episode 4

Karen realises that she hates herself, for what she's become and plans to start a new life. She gives away all her expensive designer clothes and convinces Rachel that they both need a tattoo. Rachel and Danny finally split up, because both are bored with each other. Pete tells Adam about his latest affairs and they both get an invitation to their high school reunion. Adam plans to go since he heard that his childhood sweetheart will be there - and since she recently got divorced Adam thinks his chance has come. Things don't go well ? Rachel on the other hand makes out with one of Adam's old teachers. Jenny finally finds out about Pete's affair and she leaves Amy's house.

Sunday, October 24th, 1999

s2e5: Episode 5

Jenny has kicked Pete out and Adam's attempts to persuade her to take him back are of no use. Nick, David's younger brother, turns up and he and Rachel get on very well (which is more than can be said for Nick and David!). Meanwhile, Adam gets hit somewhere very painful whilst playing squash, and is later unable to perform in bed as a result of the injury. When he goes to hospital to get it checked out, he is told there is a growth, and is diagnosed with testicular cancer. When Nick asks David for money, he refuses, but is later talked into the loan by Karen. The friends all gather together to help Adam through his operation, and Rachel moves back into his place to take care of him on his return from hospital. One night she catches him off guard by declaring she still loves him, and they play that famous game of strip Scrabble!

Sunday, October 31st, 1999

s2e6: Episode 6

David invites all the friends round to dinner to announce that he has hired a castle for them all to stay in to celebrate the millennium. On arrival at the castle, David tries to organise everything and everyone and, as a result, ends up getting on their nerves. Meanwhile, Adam and Pete get stranded on a boat whilst trying to row to the mainland to get pizza, and try to get the attention of the others by using the fireworks as flares, but this sets the boat afire. On jumping ship, they find the water is not even up to their knees! When Pete discovers his millennium clock has stopped working (because Ramona has taken the batteries for her walkman) he blames David, and they have a big fight. They soon make up though, and have a heart-to-heart in which David reveals that Karen is pregnant again. The group take Adam's suggestion and spend the evening on the beach waiting for the sunrise.
Season 3
Sunday, November 12th, 2000

s3e1: Episode 1

Jenny and Pete struggle with the after-effects of his adultery; Karen and David not only have newborn twins and a jealous Josh to deal with, but Karen's dipsomaniac mother has come to "help"; Adam and Rachel are feeling broody.

Sunday, November 12th, 2000

s3e2: Episode 2

Rachel and Adam still try to get pregnant; this time medical treatment shall be of help. David is celebrating his 40th birthday. At the party Jenny and Robert show up together after their trip to New York. Pete and his date Ramona get closer while dancing; meanwhile David is pressured by Karen to fight against the closure of the playground on the street. The next day Pete finally realises why the new landlord likes him so much.

Sunday, November 19th, 2000

s3e3: Episode 3

Adam and Rachel begin IVF treatment as they want to start a family. Robert and Jenny return from a trip to New York getting on very well, whilst Pete has been taking care of little Adam. Pete has also made friends with Ramona when they met in the park, and he soon plans to bump into her again. When he asks her out for the weekend, he is surprised to learn that David is having a birthday party to which he hadn't been invited. At the party (which is fancy dress) Ramona and Jenny have words, whilst Robert and Pete clash once again. Fellow protester Jessica attends, and she and David end up kissing in the back garden. Waking up with a huge hangover the next day, he finds that the friends have all clubbed together to buy him a motorcycle.

Sunday, November 26th, 2000

s3e4: Episode 4

Pete agrees to play on his landlord's gay football team, but gets a red card for being straight after sharing a passionate kiss with Ramona. After the match he stays the night with Ramona (although they just talk), and has a rather embarrassing breakfast with the disapproving David looking on. David is working closely with Jessica on their campaign and is having fantasies about her, whilst Karen gets in touch with old flame Brodie. However, after meeting him for lunch, she realises how much they've both changed, and that nothing could happen between them now. Robert and Jenny are getting along well, but Jenny is cautious that he shouldn't stay the night in case it confuses little Adam. After he assures he isn't going anywhere, she lets him stay the night. There is bad news for Adam and Rachel as they are told that they will be unable to have children as a result of Rachel's previous abortion. Rachel feels responsible, and when she tells Adam she thinks they should split up, he proposes! Ramona becomes frustrated with being Pete's councillor instead of his lover, and says that he should get over Jenny before seeing anyone else ? so ends their affair.

Sunday, December 3rd, 2000

s3e5: Episode 5

Rachel and Adam announce their engagement to the group, who are enthusiastic despite secretly thinking they are doing it for the wrong reasons. After talking with their friends about it, they agree to postpone the wedding, although they don't seem thrilled at the idea. David is thinking more and more about Jessica, and they end up meeting for a lunch date in a hotel. Meanwhile, Pete arranges to meet a woman he has been talking to online, who turns out to be a 12-year-old girl! His trip is not all wasted though, as he ends up getting a date with her teacher, Emma. Karen's old friend Brodie puts on an art exhibition, and Karen buys a piece for Rachel and Adam as an engagement present. They feel guilty accepting it as they had called the whole thing off, so Rachel proposes and Adam says yes!

Sunday, December 10th, 2000

s3e6: Episode 6

Pete has arranged a surprise trip to Belfast for Adam's stag weekend, whilst the girls are going to a health farm for Rachel's hen weekend. Karen and Jenny soon confess that they are bored of sitting around in dressing gowns, so the girls all turn to the minibar instead. In Belfast, the lads have been doing some heavy drinking when Adam runs into his first ever girlfriend, Jane. The girls are also getting drunk, and when playing truth or dare, Jenny lets slip that she once kissed Adam. Rachel is mortified, but manages to forgive Jenny, and they plan a trip to surprise the boys in Belfast. When David says he has gone to call Karen, and Karen then calls, Pete discovers that he in fact was calling Jessica, and the truth about the affair comes out. Whilst out walking with Jane, Adam ends up kissing her and is horrified to wake up in her bed the next day. She assures him that nothing happened, and he makes it back to the beach just in time to meet with the girls, so that nobody knows what he has done. Adam and Rachel argue about the kiss with Jenny, but soon make up, whilst Jenny and Pete admit that they miss one another.

Sunday, December 17th, 2000

s3e7: Episode 7

Adam and Rachel fight about their wedding. Things heat up, when Rachel looses the ugly engagement ring Adam gave her. David spots Robert with another woman, when he has dinner with Jessica. When David talks to Robert, he breaks up with that girl immediately. Meanwhile Pete has fallen in love again and asks his wife for a divorce.

Tuesday, December 26th, 2000

s3e8: Episode 8

Pete breaks up with Emma and hooks up with Jenny. Pete holds a speech at Adam and Rachel's wedding reception which causes a lot of trouble, since he mentions her ex-husband, someone her parents newer knew of. The news about David's latest affair spread fast to everyone expect Karen.
Season 4
Sunday, November 18th, 2001

s4e1: Episode 1

Karen is still jealous when David is talking to other women. Meanwhile Pete and Jen find out, that there will be a new family member around soon.

Monday, November 19th, 2001

s4e2: Episode 2

Pete and Jo are grilled by immigration officials about their marriage. Adam is made redundant.

Sunday, November 25th, 2001

s4e3: Episode 3

Adam and Rachel are shocked to learn their house is up for auction and financially out of their reach. The relationship between Pete and Jo is still fragile and becomes more so after Jo spends a weekend away for work purposes. Karen is shocked to learn about David and Robyn's relationship.

Monday, November 26th, 2001

s4e4: Episode 4

Pete has himself finally arranged with David, when another guest is moving in ? nobody else than his mother. Adam and Rachel wait for the decision of the adopting agency and Karen and David discover the negative sides of their material disagreements.

Sunday, December 2nd, 2001

s4e5: Episode 5

Rachel and Adam are desperate about the adoption's agency decision regarding Laura. Pete develops first interests in his new house guest and Karen returns to work and is surprised in her new boss.

Monday, December 3rd, 2001

s4e6: Episode 6

Adam is afraid about his prospects to become a father; meanwhile Rachel visits an old friend in New York. Pete and Jo are getting closer, but there is one problem; she has still a boyfriend. David is desperate to find a birthday present for Karen.

Sunday, December 9th, 2001

s4e7: Episode 7

Pete is afraid of his fast moving relationship with Jo, who's visa is about to expire. Adam and Rachel start to fight about the baby's name and their relationship. Karen starts an affair, while David is occupied with work.

Monday, December 10th, 2001

s4e8: Episode 8

Karen has to make her final choice between David and Mark, while the gang is preparing to head to Australia, to celebrate Pete and Jo's wedding. Rachel is excited, because she can visit her younger sister in Sydney for the first time. Adam and Rod try to convince Pete that the wedding is a big mistake.
Season 5
Sunday, February 23rd, 2003

s5e1: Episode 1

The group is back from Sydney and Rachel gave birth to a baby boy. Adam and Rachel try to work things out, but Rachel doesn't listen, because she only cares about the baby. David and Karen's divorce gets complicated when Karen decides that she needs a lawyer of her own. Pete's mom is moving in with the newlyweds, but first thing she does is go off and buy some cannabis.

Sunday, March 2nd, 2003

s5e2: Episode 2

Adam faces a life crisis, but Rachel thinks she can help him. David and Karen start to dig up dirt for their ongoing divorce. Meanwhile Ramona finally finds her love.

Sunday, March 9th, 2003

s5e3: Episode 3

Pete and Jo have to prove to the immigration office that their marriage is legitimate, so they have to find out all there is to know about each other. Adam gets a job and Karens job keeps her from home. David and Karens divorce goes from bad to worse.

Sunday, March 16th, 2003

s5e4: Episode 4

Adam's dad visits, but isn't welcome anymore. Jo is working the entries weekend, but ends up in an unknown bed, while Karen has to face the truth about David and Robyn.

Sunday, March 23rd, 2003

s5e5: Episode 5

Adam and Rachel learn that their house is auctioned, but they can't afford it. On her way to the auction, Rachel gets in a car accident and her friends gather at the hospital.

Sunday, March 30th, 2003

s5e6: Episode 6

Adam, Karen, Jenny, Pete and David are saying their goodbyes to Rachel. The whole gang is grieving differently, and they all visit Portmerion to spread her ashes. Jo and Ramona have a collision. Robyn meets some new people and David is making a final decision. Everybody is moving on with their lives.
Season 6
Monday, September 5th, 2016

s6e1: Episode 1

The gang is reunited when Adam turns up in Manchester to announce his impending marriage, but not everyone is as thrilled as he is. Without the blessing of his friends and family, Adam begins to have doubts.

Monday, October 10th, 2016

s6e6: Episode 6

Karen's plan to go it alone pays off in more ways than one when a handsome young entrepreneur makes her an offer she cannot refuse. Pete's world falls apart when daughter Chloe rejects him. Already on the edge, could this tip him over?

Monday, October 17th, 2016

s6e7: Episode 7

Adam is beginning to have feelings for Tina and suspects that she may feel the same. Pete and Jenny finally agree on a compromise with Harry's daughter. Still concerned about Pete's mental well-being, Jenny persuades him to attend a mindfulness class. When Karen discovers that David's finances have hit rock bottom, she notes that he could dip into the girls' trust fund, unaware that he has already done so. Can David sink any lower?