update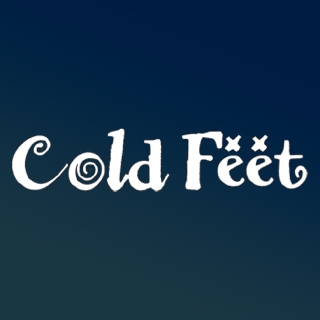 Season 0
Sunday, March 30th, 1997

1: Pilot

Rachel Bradley is left by her boyfriend Simon, so she turns to Karen who is happy to provide a shoulder to cry. She is happy to spend some time with a friend, her baby and David, her husband.Meanwhile Adam Williams ends his latest relationship, which ends a sharp slap round the face.Pete is in trouble since his wife Jenny wishes herself a baby. His friend Adam can't help him in this situation.Later on Rachel and Adam run into each other at the supermarket.

Tuesday, March 16th, 2004

2: On Location

Tuesday, March 16th, 2004

3: Behind the Scenes

Tuesday, March 16th, 2004

4: Backstage
Season 1
Sunday, March 30th, 1997

0: Pilot Episode

Rachel Bradley is left by her boyfriend Simon, so she turns to Karen who is happy to provide a shoulder to cry. She is happy to spend some time with a friend, her baby and David, her husband.Meanwhile Adam Williams ends his latest relationship, which ends a sharp slap round the face.Pete is in trouble since his wife Jenny wishes herself a baby. His friend Adam can't help him in this situation.Later on Rachel and Adam run into each other at the supermarket.

Sunday, November 15th, 1998

1: Episode 1

Adam and Rachel wage a territorial battle over whose place to move into; David and Karen hire a nanny and differ over the issue of having another baby; as Pete and Jenny anxiously await the birth of their first child, Pete's meticulous planning comes to pieces when he mislays his mobile phone.

Sunday, November 22nd, 1998

2: Episode 2

After moving in with Rachel, Adam learns that she is still married; Karen agrees to have another child with David, but then finds out he's made a bad investment; Pete and Jenny have difficulties with their newborn baby.

Sunday, November 29th, 1998

3: Episode 3

David seeks sexual advice from Adam, saying that Karen just doesn't arouse him anymore; Pete seeks to resume intimacy with Jenny now that their baby has been born.

Sunday, December 6th, 1998

4: Episode 4

A meeting with a famous and handsome author, who wants her to edit his new novel, tempts Karen with thoughts of adultery; Adam is inspired to resurrect an old novel he was writing; and Pete's controlling parents make a visit.

Sunday, December 13th, 1998

5: Episode 5

Tired of Adam's preoccupation with a glamorous female neighbor, Rachel decides to baby-sit for Pete and Jenny, who need to get out so that they have something to talk about besides the baby. Meanwhile, David and Karen decide to see a marriage counselor.

Sunday, December 20th, 1998

6: Episode 6

David and Karen invite the other couples to a black tie charity dinner where David spends the evening networking, but Jenny gets drunk and starts a fistfight with his female boss. Meanwhile, Rachel reveals a secret to Karen.
Season 2
Sunday, September 26th, 1999

1: Episode 1

Adam has not heard from Rachel for six months and is feeling broody. Jenny and Pete's marriage seems to be in trouble.

Sunday, October 3rd, 1999

2: Episode 2

David opts to stay home and take care of his son rather than get a new job. Rachel comes back without a baby. Pete learns that Jenny no longer loves him.

Sunday, October 10th, 1999

3: Episode 3

Rachel returns to her old job and starts dating a younger man. Pete and Amy find solace together. Jenny convinces Adam to reply to a lonely hearts ad.

Sunday, October 17th, 1999

4: Episode 4

Karen has a midlife crisis, smoking dope, getting a tattoo, and shocking David's friends in the process. Jenny finds out about Pete's affair with Amy.

Sunday, October 24th, 1999

5: Episode 5

David's younger brother Nick visits and has a fling with Rachel. Adam discovers that he has testicular cancer which prompts Jenny and Pete to give their marriage another go. Rachel tells Adam how she really feels about him.

Sunday, October 31st, 1999

6: Episode 6

The three couples spend the millennium on Holy Island. David is upset to find that no-one likes him. Adam and Rachel plan their future.
Season 3
Sunday, November 12th, 2000

1: Episode 1

David and Karen have twins, and Adam and Rachel want children. Pete has to move in with Jenny, who has met a millionaire.

Sunday, November 12th, 2000

2: Episode 2

Pete has to find somewhere to live. Jenny is sacked by her employment agency. Rachel and Adam are ecstatic when Rachel's period is two weeks late.

Sunday, November 19th, 2000

3: Episode 3

Rachel and Adam undergo their first treatment. David and Jessica go for a drink and feel a mutual attraction.

Sunday, November 26th, 2000

4: Episode 4

Pete kisses Ramona, Jenny takes a chance on Robert, and Rachel is told she is unable to have children.

Sunday, December 3rd, 2000

5: Episode 5

Jenny and Karen fall out briefly after trying to work together. Adam and Rachel announce their engagement.

Sunday, December 10th, 2000

6: Episode 6

Adam meets his first love while on his stag weekend. Pete discovers that David has been unfaithful.

Sunday, December 17th, 2000

7: Episode 7

Rachel and Adam have very different ideas about how their wedding should be. Pete asks Jenny for a divorce.

Tuesday, December 26th, 2000

8: Episode 8

The day of Adam and Rachel's wedding arrives. David is forced to come clean to Karen about his affair.
Season 4
Sunday, November 18th, 2001

1: Episode 1

When Rachel takes up amateur dramatics, Adam becomes jealous but is offered a small part in the play by the director after an angry outburst. Karen and David remain on amicable terms, for the sake of the children, following his affair. Pete has moved back in with the family; Jenny is pregnant and working for a large hotel chain. The owner of the company offers Jenny a position as his personal assistant in New York. She declines the offer, but her mood changes when her doctor informs her that she has miscarried. Adam and Rachel decide to adopt, while Karen befriends Rachel's colleague Jo.

Monday, November 19th, 2001

2: Episode 2

David seeks counselling. The owner of a strip club offers Ramona a job, and a nanny position has become available at a neighbour's house. Jenny tells Pete over dinner that she is taking Owen's PA job after all. Jenny is infuriated when she finds Jo, a drunken stranger to her, babysitting her child. Ramona hands in her notice, but when David sees her working in the strip club, he tells her to leave immediately. Adam sees Jane in town and is horrified when Rachel invites her round for dinner. Karen tells David to move out. Jenny leaves for New York with Little Adam.

Sunday, November 25th, 2001

3: Episode 3

David has moved in with Pete after being thrown out of his house. Karen has a girls' night in with an old friend called Bella, and Ramona, Rachel, Jo and Jane. She drinks heavily and insults Bella, while Jane comes close to revealing her the relationship she had with Adam. Rachel is still unaware the following morning when she almost catches Jane, whom she invited to stay the night, groping Adam in the kitchen. Karen takes Pete out on a night of drinking, but leaves him in a bar to go clubbing with the bar owner. Adam decides to tell Jane to leave, but accidentally reveals his relationship to his wife when he finds the two talking. After a violin recital at Josh's school, Karen nearly crashes the car. David berates her for her recklessness and she joins him at his therapy in an effort to get her drinking under control.

Monday, November 26th, 2001

4: Episode 4

After the revelation of Adam and Jane's near-affair, Rachel refuses to speak to him, cutting up bunches of flowers he has sent to her by way of apology. David steps in, reminding her that Adam forgave her after she slept with her ex-husband Kris, and that nothing even happened between Adam and Jane. After making up, the two are introduced to Laura, a potential adoptee, and the three bond. Pete's mother Audrey arrives at his house and immediately begins cleaning and cooking for him and David. Jo walks out of her job when she doesn't get a promotion. Pete and David arrive home one evening to find Audrey sitting in a smouldering kitchen. She reveals her memory has slowly been going, and he decides that she should move in with him. After both reconsider, she moves into sheltered housing, taking with her a dog Pete got for company. Josh's standards begin slipping at school, so Karen and David agree that David should come home for his sake. When Rachel begins feeling ill, a visit to the doctor reveals she is pregnant.

Sunday, December 2nd, 2001

5: Episode 5

As David moves out of Pete's Jo moves in; after quitting her job she cannot pay rent and her landlord has evicted her. Adam and Rachel show Laura her bedroom and later tell the adoption agent of Rachel's pregnancy. This does not sit well with her and she tells them the adoption cannot go ahead as it is not in Laura's best interests to live with them, devastating them. David and Karen attend a party, where she meets Mark Cubitt (Sean Pertwee), a publisher who asks her to edit a book his wife, Geraldine, is writing. Pete, David and Adam join Jo's aerobics class and Pete and David later go running with her. Pete slowly falls in love with her, but is alarmed when she starts seeing someone, Suggs (Paterson Joseph) from his work. Rachel and Adam see a solicitor about contesting the adoption agency decision, but are resigned to the fact they have to let Laura go.

Monday, December 3rd, 2001

6: Episode 6

While Rachel visits Jenny in New York, Adam organises a poker night. Everyone leaves but he is still eager to gamble, so he and Ramona visit a casino. Pete buys an MG, which Adam borrows without telling him. On his fantasy joyride he hooks up with an attractive woman and they go back to her place. Pete has reported the car stolen but finds it and drives it home. He winds up being stopped after Adam also reports it stolen. Mark gives Karen a necklace and offers her a permanent job with him, which she refuses. David buys Karen a racehorse for her birthday without realising the cost of upkeep. After trying to offload it on his company he puts it in at Chester, but it loses the race. Jo asks Pete out on a date after she dumps Suggs.

Sunday, December 9th, 2001

7: Episode 7

Rachel returns, ready for sex, but is worried Adam no longer finds her attractive because of her size. Karen meets Mark at a hotel where he has booked a room. She tells Rachel of her feelings for him and she tells her to do what she has to. At the book launch, Geraldine tells Karen that Mark has had many affairs before this one, though Mark later tells her he will leave Geraldine to be with her. Pete avoids sex with Jo, worried that she will not find him attractive naked. David's boss Natalie tasks him with making a list of redundancies. Hard pressed to come up with a good list, he puts everyone's name down, including his own, but accidentally emails it to the rest of the office. When the head of the company sees it, he fires Natalie and promotes David. When Jo's visa expires, she decides to go back to Australia, thinking he does not like her. He follows her and she proposes to him.

Monday, December 10th, 2001

8: Episode 8

The group flies to Sydney for Pete and Jo's wedding. David books a hotel room with a view of the harbour in an effort to make a new start with Karen. Impressed by this, she emails Mark to tell him that the affair is over. Rachel meets with her sister Lucy (Susannah Doyle), who tells her she is screening men to father a child with, despite being a lesbian. Adam volunteers his banked sperm but Rachel talks him out of it. Pete meets Jo's rich father, Rod Ellison (Gary Sweet), who tries to pay him off after thinking he is marrying Jo only for the money. Pete flatly refuses. Mark arrives in Sydney, telling Karen he has left Geraldine to be with her. When David tells Karen that he wants the family to move to Australia, Mark reveals the affair, leading to a fight between the two. Adam changes Rod's mind about Pete and the couple prepares to marry. Rachel goes into premature labour and is given a caesarean section at the hospital. At the wedding, Pete is without a best man and the rings, so David and Karen offer theirs. Karen tries to talk to David after the ceremony, but he refuses and flies back to England alone.
Season 5
Sunday, February 23rd, 2003

1: Episode 1

The group is back from Sydney and Rachel gave birth to a baby boy. Adam and Rachel try to work things out, but Rachel doesn't listen, because she only cares about the baby. David and Karen's divorce gets complicated when Karen decides that she needs a lawyer of her own. Pete's mom is moving in with the newlyweds, but first thing she does is go off and buy some cannabis.

Sunday, March 2nd, 2003

2: Episode 2

Adam faces a life crisis, but Rachel thinks she can help him. David and Karen start to dig up dirt for their ongoing divorce. Meanwhile Ramona finally finds her love.

Sunday, March 9th, 2003

3: Episode 3

Pete and Jo have to prove to the immigration office that their marriage is legitimate, so they have to find out all there is to know about each other. Adam gets a job and Karens job keeps her from home. David and Karens divorce goes from bad to worse.

Sunday, March 16th, 2003

4: Episode 4

Adam's dad visits, but isn't welcome anymore. Jo is working the entries weekend, but ends up in an unknown bed, while Karen has to face the truth about David and Robyn.

Sunday, March 23rd, 2003

5: Episode 5

Adam and Rachel learn that their house is auctioned, but they can't afford it. On her way to the auction, Rachel gets in a car accident and her friends gather at the hospital.

Sunday, March 30th, 2003

6: Episode 6

Adam, Karen, Jenny, Pete and David are saying their goodbyes to Rachel. The whole gang is grieving differently, and they all visit Portmerion to spread her ashes. Jo and Ramona have a collision. Robyn meets some new people and David is making a final decision. Everybody is moving on with their lives.
Season 6
Monday, September 5th, 2016

1: Episode 1

The gang is reunited when Adam turns up in Manchester to announce his impending marriage, but not everyone is as thrilled as he is. Without the blessing of his friends and family, Adam begins to have doubts.

Monday, September 12th, 2016

2: Episode 2

Adam reveals that he has changed his mind about starting a new life in Singapore as his son needs him in Manchester, while David continues to try to impress Adam's father-in-law. Jenny and Pete's money worries have taken a toll on their marriage and particularly their sex life, leading Jenny to remind him of the bedroom fantasies they used to act out when they were younger. However, when even that fails to do the trick, the attentions of a client at work leave her flattered - but would she ever cheat on her beloved husband?

Monday, September 19th, 2016

3: Episode 3

When David is woken in the early hours by the police, he assumes that something terrible has happened to one of the kids. Relieved to hear that this is not the case, the rug is pulled from under his feet when he finds himself under arrest.

Monday, September 26th, 2016

4: Episode 4

David realises he may have his work cut out proving his innocence when even his wife Robyn turns against him, while Pete receives another blow when he arrives at work to see Harry. Jen is taken to task by her sister Sheila over the care of their elderly mother and Karen steps her relationship with Eddie up a notch, but a visit from a desperate David threatens her plans, and Adam faces problems when his wife becomes increasingly distant.

Monday, October 3rd, 2016

5: Episode 5

Jenny is shocked when an old flame turns up at work, kicking off a chain of events that has irreversible consequences, while Adam picks himself up and vows to reconnect with son Matt after breaking up with Angela, beginning with a nostalgic trip to Piccadilly Records. David continues to claim ignorance of a dodgy overseas investment, but the evidence against him is stacking up and a distracted Karen is oblivious to the seriousness of the allegations being made against him.

Monday, October 10th, 2016

6: Episode 6

Karen's plan to go it alone pays off in more ways than one when a handsome young entrepreneur makes her an offer she cannot refuse. Pete's world falls apart when daughter Chloe rejects him. Already on the edge, could this tip him over?

Monday, October 17th, 2016

7: Episode 7

Adam is beginning to have feelings for Tina and suspects that she may feel the same. Pete and Jenny finally agree on a compromise with Harry's daughter. Still concerned about Pete's mental well-being, Jenny persuades him to attend a mindfulness class. When Karen discovers that David's finances have hit rock bottom, she notes that he could dip into the girls' trust fund, unaware that he has already done so. Can David sink any lower?

Monday, October 24th, 2016

8: Episode 8

Tina organises an eventful surprise party for Adam, which is attended by a few of his friends and lots of hers. When Pete and Adam nip out on a booze run, they find themselves staring death in the face. Pete is not sure that even Adam can talk his way out of this one.
Season 7
Friday, September 8th, 2017

1: Episode 1

Adam may have won his landlady Tina's heart, but is the relationship for keeps? Is Pete ready to step up and support Jenny all the way?

Friday, September 15th, 2017

2: Episode 2

Baby-making miscommunication drives a wedge between Adam and Tina, while Karen's new business partner is concerned by the health of her accounts. Jenny inadvertently drops her colleagues in it when she tells her boss they could afford to lose a few employees. She will get to choose who makes the cut, but back home Pete is horrified by her behaviour and begins to wonder just what he has unleashed. Comedy drama, starring James Nesbitt, Leanne Best, Hermione Norris, John Thomson, Fay Ripley and Robert Bathurst.

Friday, September 22nd, 2017

3: Episode 3

Reeling from Matt's revelation, Adam's attempt to right his son's wrongs doesn't go quite according to plan. Heartbroken and angry, Karen is on the warpath - with David not far behind her. Elsewhere, the Giffords have their own family drama to contend with. Siobhan Finneran and Robert Glenister also star.

Friday, September 29th, 2017

4: Episode 4

Tina is devastated when revenge porn featuring her surfaces online. Adam cannot resist taking matters into his own hands by seeking out Jamie, Tina's ex and the suspected perpetrator, and giving him his just desserts. Elsewhere, Karen prepares to fight hard to defeat Benjamin's takeover bid and David draws on his business acumen to support her in their meeting. However, it's not enough and unless she finds cash - and soon - Karen stands to lose everything she's worked so hard to build. Comedy drama, starring James Nesbitt, Leanne Best, Hermione Norris and Robert Bathurst.

Friday, October 6th, 2017

5: Episode 5

Mike Bullen's comedy drama continues, and in this latest instalment Adam seizes the opportunity to spend the night away from Tina in the name of teambuilding - but finishes up getting more than he bargained for. Despite David's generous bail-out the pressure of family life sees the walls closing in on Karen. At work, she fails to gain the control she was hoping for - an eventuality that threatens to spark her professional demise. James Nesbitt, Leanne Best, Hermione Norris, Robert Bathurst and John Thomson star.

Friday, October 13th, 2017

6: Episode 6

With her professional and personal life finally back on track, Karen meets attractive well-read builder Gareth, and after much deliberation agrees to go on a date with him. Adam and Pete find themselves cornered into holding a joint 50th birthday dinner. However, celebrations quickly unravel as a surprise visitor with an unexpected revelation threatens to cut the evening short - with Pete hearing some home truths. Robert Glenister guest stars, with James Nesbitt, Leanne Best, Hermione Norris, Robert Bathurst and John Thomson.

Friday, October 20th, 2017

7: Episode 7

Reeling from the revelation that Adam has cheated, Tina arranges a rendezvous with Sarah to hear her side of the story. Karen's feelings for Gareth are tested when she discovers that he has kept a big part of his life from her, while David takes matters into his own hands after a threat is made towards his daughters. Although in no position to do so, Adam offers Pete some relationship advice - with disastrous consequences. Indie singer-songwriter Badly Drawn Boy makes an appearance as a busker, alongside James Nesbitt, Leanne Best, Hermione Norris, Robert Bathurst and John Thomson. Last in the series.