update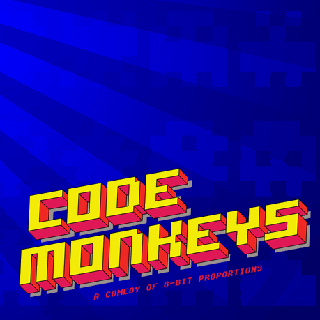 Season 0
Sunday, April 20th, 2008

1: The Story of 420

Dave and Jerry travel across the country to find out the true meaning of 420. But when they come across a map that would lead them to Jester Hopperpot's hidden stash of weed, they enlist the help of their Gameavision co-workers to find it.
Season 1
Wednesday, July 11th, 2007

1: Wizard of Woz

The Gameavision staff's lives are turned around when CEO Steve Wozniak (providing his own voice) sells out to a crazy oil tycoon.

Wednesday, July 11th, 2007

2: ET

Larrity buys the rights to the movie E.T. from Steven Spielberg, and Jerry has two days to make it into a game.

Wednesday, July 18th, 2007

3: Stonervision

Dave and Jerry quit their GameAvison jobs to start their own company with funding from a drug lord. Nolan Bushnell, Atari founder guest stars.

Wednesday, July 25th, 2007

4: Super Prison Breakout

The GameAVision staff is sent to prison for the weekend to be scared straight after someone is caught stealing from the company.

Wednesday, August 1st, 2007

5: Just One Of The Gamers

Mary gets an idea on how to move ahead after having another game idea shot down; guest star David Jaffe as himself.

Wednesday, August 8th, 2007

6: The Take Over

The staff scrambles to save their jobs when GameAVision is sold to a Japanese videogame company. Dave is drawn into the shady world of underground Japanese eating competitions.

Wednesday, August 15th, 2007

7: Larrity's Got Back

Larrity hopes that he can get a transplant after he learns he may have cancer.

Wednesday, August 29th, 2007

8: IPO

The staff pursue their wildest dreams when GameAVision\'s IPO makes them instant millionaires.

Wednesday, September 5th, 2007

9: Todd Loses His Mind

Todd's Dungeons and Dragons inspired alter ego, Pardue, exacts his revenge on Larrity. Gary Gygax, creator of Dungeons & Dragons, guest stars.

Wednesday, September 12th, 2007

10: Third Reich's the Charm

The company becomes involved with an infamous German family after Dave pitches a terrible game idea.

Wednesday, September 19th, 2007

11: Wrassle Mania

The GameAvision staff teams up with professional wrestlers to beat arch rivals, Bellecovision.

Wednesday, September 26th, 2007

12: Vegas, Baby!

The GameAvision staff spends a wild weekend in Las Vegas at the annual Video Game Convention.

Wednesday, October 3rd, 2007

13: The Revenge of Matsui

Benny is kidnapped by Protendo's ninjas.
Season 2
Sunday, June 1st, 2008

1: Psychological Problems

The Gameavision staff has to pass psychological evaluations in order to keep their insurance.

Sunday, June 8th, 2008

2: My Pal Jodie

Dave creates a game that makes someone attempt to assassinate Ronald Reagan.

Sunday, June 15th, 2008

3: Dave Gets Boobs

Dave gets his own breasts.

Sunday, June 22nd, 2008

4: Valley of the Silicon Dolls

When Gameavison attempts to compete with Lettuce Patch Dolls, they accidentally create a monster.

Sunday, June 29th, 2008

5: The Kid is Mine

Dave partners with Michael Jackson to create a special video game to accompany the release of Michael's forthcoming album, 'Thriller'.

Sunday, July 6th, 2008

6: Dean in Charge

The Gameavision staff suffer when Dean is put in charge of running the company.

Sunday, July 13th, 2008

7: Drunken Office Party

Jerry must make amends with the staff after getting drunk at the office party.

Sunday, July 20th, 2008

8: Trouble in the Middle East

The dictator of Khakistan kidnaps Dave and Todd to help him with his world domination scheme.

Sunday, July 27th, 2008

9: Benny's Birthday

Mr. Larrity kicks Benny out on his 7th birthday. Todd's brother, Chris, visits the GameaVison offices.

Sunday, August 3rd, 2008

10: The Great Recession

A downturn in the video game industry sends the GameaVision staff looking for new jobs.

Sunday, August 10th, 2008

11: Dave's Day Off

A day at GameaVision provides the real inspiration behind John Hughes' films.

Sunday, August 17th, 2008

12: Car Robber Sunnyvale

Jerry and Dave are threatened by a disgruntled actor. Also, Mr. Larrity's father comes to GameaVision to take over.