update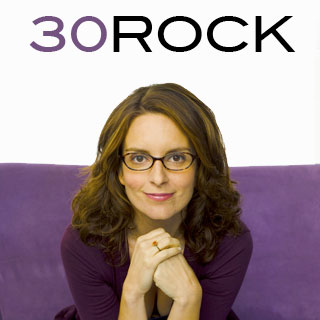 Season 0
34: Photo Gallery - Season 4

35: Food Network's Ace of Cakes - 30 Rock (And Roll)

36: Tennis Night in America

37: Season 4 Deleted Scenes

10: Easter Egg Bloomers

11: Season 4 Sneak Peek

12: Season 5 Recap Special

13: Season 1 Deleted Scenes

14: The Wrap Party

15: An Evening With Kenneth

16: Behind-The-Scenes

17: Makin' It Happen

18: "Soft Served" Starring Jack Donaghy, Executive Superhero

19: Behind The Scenes: The Live Episode

20: Jack Donaghy, Executive Superhero

21: Jenna's Obituary Song

22: Season 5 Deleted Scenes

23: Season 2 Bloopers

24: Behind-The-Scenes Photo Gallery - Season 3

25: Behind-The-Scenes With The Muppets

26: The Making of 'He Needs A Kidney'

27: 'Kidney Now' Table Read

28: Award Acceptance Speeches

29: Alec Baldwin's SNL Monologue

30: Tracy Jordan's Rant

31: Season 3 Deleted Scenes

32: Behind-the-Scenes: 'The Moms'

33: Behind-the-Scenes: 'I Do Do'

not specified

4: The Moms

not specified

5: Three Weddings, 2 Days

Monday, June 27th, 2005

1: Unaired Pilot

Liz Lemon is the head writer on a demanding, live TV program in New York City. However, things begin to get complicated when her new boss insists that a wild and unpredictable movie star joins the cast.This episode was pretty similar to the one that aired, with only some differences in terms of the direction of the show. Perhaps the most notable difference is the fact that Rachel Dratch had a starring role, from which she was replaced due to creative reasons and given different recurring roles.

Thursday, October 14th, 2010

2: Live Show (West Coast)

On show night, Liz Lemon grows increasingly infuriated when no one seems to remember that it's her 40th birthday. Just before the taping, Tracy Jordan becomes convinced that nothing is funnier than a performer laughing and breaking character, which he elects to do all night, much to Jenna Maroney's chagrin. Meanwhile, Jack Donaghy struggles with the consequences of his promise to give up drinking while Avery is pregnant. The episode was filmed twice. The East Coast version aired for the Eastern, Central and Mountain time zones. The West Coast version was aired in the western, Alaskan and Hawaiian time zones.

Thursday, April 21st, 2011

6: 100

With TGS facing imminent cancellation, Jack asks Hank Hooper to allow them to do their 100th episode as a final chance to prove they deserve a place on the air. Amidst the chaos of show preparation, Jack starts doubting a key decision in his life, and Jenna contemplates motherhood.

Thursday, February 9th, 2012

7: Hey, Baby, What's Wrong

Criss and Liz decide to celebrate Valentine's Day, but they need to buy a dining room table first. Jack entertains his mother-in-law, Diana, as Jenna frantically looks to Pete to fill in last-minute as the producer of her first live performance on "America's Kidz Got Singing." Back at the office, Tracy and Frank try to help Lutz find someone to spend Valentine's with.

Thursday, April 26th, 2012

38: Live from Studio 6H (West Coast)

Kenneth (Jack McBrayer) takes drastic measures to prove why TGS should stay a live show. When their Kabletown bosses announce they will no longer pay for TGS to be a live show, Liz Lemon (Tina Fey) and Jack Donaghy (Alec Baldwin) realize their lives will actually be easier if they shoot canned episodes fast and cheap. Only Kenneth the page (McBrayer) objects, urging that nothing can replace the communal experience of live television. He tries to convince the TGS staff to fight for their right to be live by taking them and our audience through a magical look back at the illustrious history of Studio 6H. The episode was filmed twice. The East Coast version aired for the Eastern, Central and Mountain time zones. The West Coast version was aired in the western, Alaskan and Hawaiian time zones.

Thursday, April 26th, 2012

3: Live from Studio 6H (West Coast)

Kenneth (Jack McBrayer) takes drastic measures to prove why TGS should stay a live show. When their Kabletown bosses announce they will no longer pay for TGS to be a live show, Liz Lemon (Tina Fey) and Jack Donaghy (Alec Baldwin) realize their lives will actually be easier if they shoot canned episodes fast and cheap. Only Kenneth the page (McBrayer) objects, urging that nothing can replace the communal experience of live television. He tries to convince the TGS staff to fight for their right to be live by taking them and our audience through a magical look back at the illustrious history of Studio 6H. The episode was filmed twice. The East Coast version aired for the Eastern, Central and Mountain time zones. The West Coast version was aired in the western, Alaskan and Hawaiian time zones.

Thursday, January 31st, 2013

8: Hogcock! / Last Lunch

Hogcock!: Liz has trouble adjusting to being a stay-at-home mother. Jack takes stock of his life, and Tracy struggles to get on without Kenneth. Last Lunch: The gang reunites for one final episode of TGS.

Thursday, July 16th, 2020

9: Upfront Special Event

Tina Fey, Alec Baldwin, Tracy Morgan, Jane Krakowski, Jack McBrayer & More Return To Their Iconic & Award-Winning Roles for a First-of-its-Kind All-Audience Upfront Event
Season 1
Wednesday, October 11th, 2006

1: Pilot

Comedy writer Liz Lemon is called upstairs to meet the new network exec, Jack Donaghy, who instructs her to hire movie star Tracy Jordan to draw a young male audience to "The Girlie Show."

Wednesday, October 18th, 2006

2: The Aftermath

Jack continues to tweak "The Girlie Show" so that eccentric Tracy Jordan can be the star. Meanwhile, Liz makes it worse when she tries to smooth things over and Tracy throws a yacht party.

Wednesday, October 25th, 2006

3: Blind Date

Cupid has a new rival when Jack insists on setting Liz up on a blind date with his out of town friend, Thomas. Meanwhile the writing staff have a poker night with Tracy and Jack which turns very competitive.

Wednesday, November 1st, 2006

4: Jack the Writer

Lines are drawn when Jack decides to sit in on the writers' room and Kenneth the page tries to deal with Tracy's difficult demands.

Thursday, November 16th, 2006

5: Jack-Tor

Jack is determined to act in a sketch on the show. Liz suspects Tracy may be illiterate and Frank and Toofer are busy tricking Jenna into thinking she is on the verge of being fired.

Thursday, November 30th, 2006

6: Jack Meets Dennis

Liz reconnects with her ex-boyfriend Dennis, the last remaining pager salesman in New York. Meanwhile, Jenna and Tracy try to "enhance" their appearances for career reasons.

Thursday, December 7th, 2006

7: Tracy Does Conan

It's a star showdown when a dazed and confused Tracy bumps Jenna from her scheduled appearance on "Late Night with Conan O'Brien" which sends both actors into a tailspin. Meanwhile, Liz realizes she needs to break up with Dennis.

Thursday, December 14th, 2006

8: The Break-Up

At the urging of everyone, Liz finally breaks up with Dennis, but the path back to "single and loving it" proves to be filled with unforeseen obstacles. Meanwhile, Jack is having relationship problems, and Tracy and Toofer clash over negative African American stereotypes.

Thursday, January 4th, 2007

9: The Baby Show

There are mommy issues on the set when Jenna tells everyone that Liz wants to get pregnant, and Jack gives her some very personal parental advice. Meanwhile, Tracy wants Josh to be fired, because he doesn't like Josh's impression of him.

Thursday, January 11th, 2007

10: The Rural Juror

Jenna can't wait for her new movie to open, but Liz won't tell her what she really thinks of her performance. Meanwhile, Jack helps Tracy create and market a new cooking machine.

Thursday, January 18th, 2007

11: The Head and the Hair

There are some new power players around when Jack and Kenneth the page switch roles for the day and Liz finds herself clicking with a gorgeous hunk.

Thursday, February 1st, 2007

12: Black Tie

Liz, Jack, and Jenna rub elbows with the upper crust at a foreign prince's birthday party where they meet Jack's soon-to-be ex-wife.

Thursday, February 8th, 2007

13: Up All Night

Valentine's Day is much more than candy and flowers when Jack celebrates the finalization of his divorce and the writers are forced to pull an all-nighter. Liz receives flowers from a secret admirer.

Thursday, February 15th, 2007

14: The C Word

Being the boss isn't all it's cracked up to be when Liz overhears the writers discussing her management style, as they call her an offensive word. Meanwhile, Jack tries to impress CEO Don Geiss at a charity golf tournament by bringing Tracy along.

Thursday, February 22nd, 2007

15: Hard Ball

It's negotiation time, and Jack plans to teach Liz a thing or two about how to handle Josh's new contract. Jenna makes several big publicity mistakes and Kenneth becomes a member of Tracy's entourage.

Thursday, March 1st, 2007

16: The Source Awards

It's lights, camera, aggravation when Liz finds herself locked in a relationship with Tracy's determined new manager and Jack forces Tracy to host The Source Awards while he promotes a new line of wine.

Thursday, March 8th, 2007

17: The Fighting Irish

Family matters move front and center when Jack is reunited with his down-and-out brother and Liz has a tough time making staff cutbacks. Meanwhile, Tracy is on the search for a church and asks everyone for advice.

Thursday, April 5th, 2007

18: Fireworks

Sparks are flying when Jack uses Kenneth the page to thwart an aggressive west coast NBC exec and Liz follows her crush to an AA meeting. Dr. Spaceman tells Tracy that he is a descendant of Thomas Jefferson which leads to chaos.

Thursday, April 12th, 2007

19: Corporate Crush

Love is in the air, but Liz is concerned when Jack takes an overwhelming interest in her new boyfriend Floyd. Meanwhile, Don Geiss takes the microwave department away from Jack after a disastrous "fireworks" display, but Jack becomes distracted when he meets Phoebe, a British woman who works at an art gallery.

Thursday, April 19th, 2007

20: Cleveland

There are certainly no sparks when Jack asks Liz to take his fiancee, Phoebe, out for a ladies' lunch. But Liz finds a lot more to like when her boyfriend takes her to the great city of Cleveland. Meanwhile, Tracy thinks the "Black Crusaders" are out to get him.

Thursday, April 26th, 2007

21: Hiatus

Tracy, on the run from the Black Crusaders, goes into hiding with Kenneth's cousin Jessie. Meanwhile, the pressure is on Liz to make the show work after Jack's mother arrives and Jack ends up in the hospital.
Season 2
Thursday, October 4th, 2007

1: Seinfeld Vision

As the cast and crew of "TGS with Tracy Jordan" returns for a new season, Liz is excited to see Jack again. However, her excitement quickly fades as Jack insists that Liz is still not over Floyd. Meanwhile, Jerry Seinfeld shows up at Jack's office upset after Jack announces his newest plan. Finally, Kenneth becomes Tracy's office wife when Tracy separates from Angie and Jenna returns to set a whole lot heavier now that she has been involved in Mystic Pizza: The Musical!.

Thursday, October 11th, 2007

2: Jack Gets in the Game

When Jack discovers that his boss is retiring, he decides to enter the competition for his position. Meanwhile, Jenna begins to enjoy her fame for being fat and along with Jack encourages Liz to get her act together. Finally, Kenneth makes it his mission to get Tracy and Angie back together.

Thursday, October 18th, 2007

3: The Collection

Jack hires his own private investigator to lead GE in the wrong direction so that they will not be able to find any dirt on him that might put him in a compromising position. However, the investigator finds a secret that challenges Jack. Meanwhile, Angie announces that she will follow Tracy at all times to keep him in line, which Liz believes to be good until she covers for Tracy and gets on Angie's bad side. Finally, Jenna starts to worry that once she starts to lose all the weight she's gained her popularity may decline.

Thursday, October 25th, 2007

4: Rosemary's Baby

Liz meets her longtime idol, Rosemary Howard, and invites her to be a guest writer on "TGS with Tracy Jordan." However, Rosemary's ideas turn out to be too much for the show, prompting Jack to pressure Liz to fire her. Meanwhile, Jack takes Tracy to a therapist to explain to him why he must do the opposite of what he is told, and Jenna ruins Kenneth's page jacket, causing him to compete in a page-off to keep his job.

Thursday, November 8th, 2007

5: Greenzo

It's time for Kenneth's annual house party, but he may be the only one excited about it. To help with turnout, Tracy spreads rumors until the party gets out of hand. Meanwhile, Jack deals with NBC's new environmentally-friendly mascot, whose new-found stardom goes to his head.

Thursday, November 15th, 2007

6: Somebody to Love

Jack falls for a congresswoman he meets at a cocktail party and despite the fact that they hold opposite views, the couple agrees to put politics aside and have a secret affair. Meanwhile, Liz believes her Middle Eastern neighbor might be a terrorist.

Thursday, November 29th, 2007

7: Cougars

As part of his community service, Tracy must coach a little league team. All goes well until Jack takes interest in the team and turmoil starts from there. Meanwhile, Liz is asked out on a date by the new coffee boy, who thinks Liz is actually younger than she truly is.

Thursday, December 6th, 2007

8: Secrets & Lies

C.C. and Jack face a block in their relationship when C.C. decides to go public about the affair but Jack refuses. Meanwhile, Liz struggles to keep both Tracy and Jenna happy when the two find it hard to share the spotlight, while Frank makes fun of Toofer's Harvard education with bizarre results.

Thursday, December 13th, 2007

9: Ludachristmas

Jack gets attached to Liz's nurturing parents because they provide the love and support he never got from his mom. The staffers get ready for their raunchy holiday party, but Kenneth changes their plans at the last minute.

Thursday, January 10th, 2008

10: Episode 210

Jack and C.C. try to make their long distance romance work, Liz decides to invest in real estate, and Kenneth becomes addicted to caffeine.

Thursday, April 10th, 2008

11: MILF Island

When someone on the "TGS with Tracy Jordan" staff insults Jack in a newspaper article about the season finale of "MILF Island," he frantically sends Jonathan to interrogate everyone on the show until the culprit is found.

Thursday, April 17th, 2008

12: Subway Hero

Dennis becomes a New York City celebrity after jumping in front of a train and saving someone who fell on the tracks. Meanwhile, Jack desperately tries to persuade Tracy to become the celebrity face of the Republican Party.

Thursday, April 24th, 2008

13: Succession

When Don decides to promote Jack and make him his successor over Devon, Jack decides to give his old job to Liz because she always has his back. However, a turn of events concerning Don's health compromises Jack's promotion. Meanwhile, Tracy worries that his son is embarrassed by him and decides to create a pornographic video game.

Thursday, May 1st, 2008

14: Sandwich Day

Floyd stays at Liz's place overnight when his flight is canceled. Meanwhile, Jack is demoted to the 12th floor, causing him to question his future status at the company. Finally, the staff celebrates Annual Sandwich Day with mysterious sandwiches from a secret location in Brooklyn.

Thursday, May 8th, 2008

15: Cooter

Jack moves on to a new job involving politics in Washington, but the position is not quite what he anticipated. Meanwhile, Liz suffers a pregnancy scare, Kenneth confronts rival page Donny when applying for a summer job, and Tracy works on his latest invention.
Season 3
Thursday, October 30th, 2008

1: Do-Over

Liz tries to keep the TGS staff from ruining her chances at adoption when an evaluator drops by the job. Jack is back at 30 Rock to reclaim his position from Devon Banks, but quickly learns the task won't be easy when he is given a sizable demotion.

Thursday, November 6th, 2008

2: Believe in the Stars

On a flight back from Chicago, Liz spills her soul to Oprah Winfrey. Meanwhile, Tracy and Jenna butt heads as they try to determine whose life is harder and Jack's morality is tested by Kenneth after an Olympics snafu.

Thursday, November 13th, 2008

3: The One with the Cast of "Night Court"

Liz and Jenna's free-spirited friend Claire visits New York and falls hard for Jack. Meanwhile, Kenneth, distressed over the new page uniforms, turns to Tracy who cheers him up with a surprise involving the cast of "Night Court."

Thursday, November 20th, 2008

4: Gavin Volure

Eccentric businessman Gavin Volure becomes enamored with Liz. Meanwhile, Tracy fears his kids may have sinister plans and Kenneth entrusts Jack to invest his savings in Gavin's business venture.

Thursday, December 4th, 2008

5: Reunion

Liz is opposed to going to her high school reunion, but Jack manages to convince her otherwise. Meanwhile, Don Geiss wakes up from his coma only to shock Jack with his declaration of who will be GE's CEO.

Thursday, December 11th, 2008

6: Christmas Special

Liz participates in a charity program to help underprivileged kids celebrate Christmas. Meanwhile, Jack takes his frustration out on the TGS staff when his plans for a dream holiday vacation away from his overbearing mother are crushed.

Thursday, January 8th, 2009

7: Señor Macho Solo

Jenna is concerned that Liz's attraction to a new guy has to do with her longing to have a child. Jack hits it off with his mother's nurse and Jenna auditions for the title role in a Janis Joplin biopic. Meanwhile, Jack helps Tracy arrange for a "post-nup" with Angie.

Thursday, January 15th, 2009

8: Flu Shot

Liz fights for the staff's rights to flu shots from Dr. Spaceman. Meanwhile, Elisa is working seven days a week, so Jack must be creative about finding ways to spend time with her.

Thursday, January 22nd, 2009

9: Retreat to Move Forward

Nervous about the corporate retreat, Jack recruits Liz to accompany him for support. Jenna decides to take up method acting to prepare for her Janis Joplin role. Kenneth must convince Tracy that diabetes is affected by his diet.

Thursday, February 5th, 2009

10: Generalissimo

Liz discovers she has a handsome and single neighbor after receiving his mail by mistake. Due to Jack's striking resemblance to a Spanish soap villain, Elisa's grandmother disapproves of their relationship. The new TGS interns invite Tracy out for a night of partying.

Thursday, February 12th, 2009

11: St. Valentine's Day

Liz unintentionally insists that she and Drew have their first official date on Valentine's Day. Jack goes to church with his girlfriend Elisa and Tracy helps Kenneth win the affection of a new staffer.

Thursday, February 26th, 2009

12: Larry King

Jack considers taking the next step with Elisa while Tracy's interview on Larry King Live sends New York City into a panic. Liz recruits Kenneth to accompany her to chaotic Queens to retrieve her lost cell phone.

Thursday, March 5th, 2009

13: Goodbye, My Friend

Liz befriends a pregnant teen in an attempt to adopt her baby. Jenna vies for more attention but Kenneth's plan to combine her birthday party with one for Tracy derails her efforts. Jack goes out with the guys and bonds with Frank over daddy issues.

Thursday, March 12th, 2009

14: The Funcooker

When Liz can't scheme her way out of jury duty, chaos ensues on the set of TGS. With no one in charge, Tracy and Jenna begin to act irresponsibly, while Jack becomes absorbed in launching a lucrative new product.

Thursday, March 19th, 2009

15: The Bubble

Liz spends more time with her boyfriend Drew and finds that the fact that he is attractive allows him to bypass many of the usual frustrations of daily life. Meanwhile, Jack must find a way to convince Tracy to stay on at TGS after his contract expires and Jenna considers a new hairstyle to attract public attention.

Thursday, March 26th, 2009

16: Apollo, Apollo

While Jack plans the perfect 50th birthday party for himself, he watches old home videos that inspire him to recreate one of the happiest moments he had a young boy. Liz's ex-boyfriend Dennis decides to come clean about an addiction, stirring up drama between Liz and Jenna. Meanwhile, Tracy prepares to go into space.

Thursday, April 9th, 2009

17: Cutbacks

Excitement for TGS's 50th show is quickly replaced by concern about budget cuts. When Jack is forced to hand out pink slips, Liz does some personal bartering to save her staff. Meanwhile, Jack is forced to fire Jonathan and hire Kenneth as his part-time assistant.

Thursday, April 16th, 2009

18: Jackie Jormp-Jomp

Suspended from work, Liz must learn to live without TGS. Meanwhile, when the film studio has second thoughts about releasing Jenna's Janis Joplin biopic, Jack needs Jenna to create some promotional buzz using her celebrity status.

Thursday, April 23rd, 2009

19: The Ones

When Jack and Elisa think seriously about their engagement, he seeks advice from Tracy about the reality of married life. Elisa divulges to Liz she is keeping a secret. A prank results in an injury back at TGS and Jenna loses her cool over an attractive EMT.

Thursday, April 30th, 2009

20: The Natural Order

Tracy and Liz stop receiving preferential treatment and experience what it means to be each other's equals. Jack's mother reveals unpleasant memories about Jack's father leaving the family. Jenna adopts a pet gibbon and learns the perils of motherhood.

Thursday, May 7th, 2009

21: Mamma Mia

Liz and Tracy convince Jack to begin the search for his real father and Tracy discovers that he has an illegitimate son. Meanwhile, Jenna and Liz fight for the spotlight when Jenna gets recognition for one of Liz's ideas.

Thursday, May 14th, 2009

22: Kidney Now!

The TGS staff rallies as Jack's father's health hangs in the balance. Liz enjoys newfound fame as a relationship expert. When Tracy's high school invites him to speak at graduation, Kenneth helps him overcome embarrassing memories.
Season 4
Thursday, October 15th, 2009

1: Season 4

When Jack orders Liz and Pete to find a new cast member, they're forced to fake an affair to keep their talent search a secret. Meanwhile, a dispute over timecards prompts Kenneth to lead a page strike. Jenna "goes country" and Tracy tries to reconnect with the common man.

Thursday, October 22nd, 2009

2: Into the Crevasse

Jack finds himself answering to Devin Banks and the government's microwave oven task force. Tracy seeks retribution from Liz when he draws issue with the relationship advice she gives in her new book and Jenna abandons TGS to shoot a werewolf movie in Iceland.

Thursday, October 29th, 2009

3: Stone Mountain

Liz and Jack engage in a clash of world views as they search for talent in Kenneth's Georgia hometown. Tracy is haunted by the celebrity "rule of threes" and fears that his death is imminent. An increasingly desperate Jenna tries to cozy up to the writers.

Thursday, November 5th, 2009

4: Audition Day

Liz and Pete try to rig the TGS auditions as everyone else jockeys for a chance to audition for the show. Amid the chaos, Jack is treated like a pariah because of a bedbug infestation.

Thursday, November 12th, 2009

5: The Problem Solvers

Jack proposes that Liz host a Dealbreakers talk show, then bristles when she hires an agent and considers outside producers. When the new cast member's easy going attitude causes Tracy and Jenna to question their demanding ways, Kenneth feels his role at TGS is threatened.

Thursday, November 19th, 2009

6: Sun Tea

When her building goes condo, Liz tried to scare off the tenant above her so she can buy his apartment. Jack and Tracy, both considering vasectomies, consult with Dr. Spaceman and confront their issues about fatherhood. Kenneth attempts to make TGS a green workplace and finds an unexpected ally in Frank.

Thursday, December 3rd, 2009

7: Dealbreakers Talk Show #0001

The pilot of her new talk show gives Liz the chance to be the center of attention, while Jack feels pressure from Devin to make it a hit. Meanwhile, Tracy takes on the ultimate Hollywood challenge in order to prove his commitment to his wife, Angie.

Thursday, December 10th, 2009

8: Secret Santa

Jack reunites with his high school crush, Nancy Donovan, thanks to a social networking site. Meanwhile, Liz struggles to find Jack a perfect gift, the writers invent a religion to avoid Kenneth's secret Santa gift swap, and Pete enlists Danny in his crusade for revenge against Jenna.

Thursday, January 14th, 2010

9: Klaus and Greta

Jack and Kenneth go to great lengths in an effort to erase a drunk voicemail. Jenna agrees to "date" James Franco to help with his public image. Liz's newly outed young cousin unexpectedly turns up in New York. Tracy, expecting a daughter, begins to rethink his treatment of women.

Thursday, January 14th, 2010

10: Black Light Attack!

Jack is uncomfortable with Liz and Danny's burgeoning relationship. Tracy welcomes Sue into his entourage. Jenna is forced to face reality after an embarrassing "Gossip Girl" audition.

Thursday, January 21st, 2010

11: Winter Madness

Jack brings TGS to Boston in an effort to spend time with Nancy. Stuck in a strange and cold city, the staff turns on Liz, who searches for a scapegoat. Meanwhile, Tracy feuds with John Hancock.

Thursday, February 4th, 2010

12: Verna

Jack coaches Jenna when her estranged mother, Verna, drops by unannounced. Liz and Frank make a pact to kick their respective bad habits. Kenneth intrudes on Pete's quiet time.

Thursday, February 11th, 2010

13: Anna Howard Shaw Day

Liz schedules oral surgery in an effort to avoid Valentine's Day. Meanwhile, Jack falls for a sexy CNBC journalist, Avery Jessup, and Jenna is crushed to discover that her stalker has moved on.

Thursday, March 11th, 2010

14: Future Husband

Jack learns that Sheinhardt wigs may be selling NBC to a cable company. Meanwhile, Liz searches for a mystery man she met in her dentist's recovery room and Jenna tries to help Tracy win a Tony Award.

Thursday, March 18th, 2010

15: Don Geiss, America, and Hope

Still grieving over the loss of his mentor, Jack tries to establish his identity within NBC's new ownership. A series of chance meetings cause Liz to wonder if fate is telling her to settle for Wesley. Tracy must deal with the fallout when his nanny writes a scathing expose.

Thursday, March 25th, 2010

16: Floyd

Liz deals with the unexpected return of her one good boyfriend, Floyd Debarber. Meanwhile, Jack helps Danny battle the writers in a rapidly escalating prank war and after being subjected to hours of his stories, Tracy and Jenna are haunted by Kenneth in their dreams.

Thursday, April 22nd, 2010

17: Lee Marvin vs. Derek Jeter

Jack's birthday brings additional pressure on him to choose between Avery and Nancy. Liz forces herself to attend as many singles events as she can. Back in the writers' room, Toofer is troubled by the circumstances behind his hiring.

Thursday, April 22nd, 2010

18: Khonani

After discovering that her staff regularly goes out without inviting her, Liz vows to prove that she can have fun. In an effort to avoid making a difficult decision in his personal life, Jack focuses on a dispute over janitor shifts. Kenneth helps Tracy be a better husband to Angie.

Thursday, April 29th, 2010

19: Argus

Jack inherits Don Geiss' beloved peacock and realizes he still needs closure with his late mentor. Liz and Pete are suspicious of Jenna's new boyfriend, Paul. Meanwhile, Tracy lobbies to become Grizz's best man, causing friction in the entourage.

Thursday, May 6th, 2010

20: The Moms

It's Mother's Day and the TGS moms have come to visit. Colleen meddles in Jack's romantic situation, Liz discovers that her mother almost married an astronaut, Verna squabbles with Jenna over clothes, and Tracy learns a valuable lesson from an actress hired to play his mom.

Thursday, May 13th, 2010

21: Emmanuelle Goes to Dinosaur Land

With Avery out of town, Nancy shows up to visit Jack. Liz revisits her old boyfriends and yet again runs into the unshakable Wesley. Tracy eschews a gritty, Oscar-caliber role to do a Garfield movie.

Thursday, May 20th, 2010

22: I Do Do

Liz's multi-wedding day takes an unexpected turn when she meets a handsome, misanthropic pilot. Jack discovers which woman he is truly meant to be with. Meanwhile, Jenna and Paul's relationship reaches an impasse and Kenneth goes to great lengths to avoid being transferred to Los Angeles.
Season 5
Thursday, September 23rd, 2010

1: The Fabian Strategy

Jack begins to meddle in Liz's new relationship with Carol.

Thursday, September 30th, 2010

2: When It Rains, It Pours

Liz uses her newfound confidence to solve Pete's problem with a difficult editor (Paul Giamatti); Jack tries to cheat mortality; Tracy vows to be present when his wife gives birth.

Thursday, October 7th, 2010

3: Let's Stay Together

Jack must appear before Congress to discuss NBC's merger with KableTown. He hopes that he will charm celebrity members, but one Congresswoman, Regina Bookman, demands more diversity in its programming lineup. Jack quickly enlists Tracy to come up with some new development ideas. Meanwhile, Liz is fed up with the flack her writing staff gives her, and Jenna helps Kenneth reapply to the extremely competitive Page Program.

Thursday, October 14th, 2010

4: Live Show (East Coast)

On show night, Liz Lemon grows increasingly infuriated when no one seems to remember that it's her 40th birthday. Just before the taping, Tracy Jordan becomes convinced that nothing is funnier than a performer laughing and breaking character, which he elects to do all night, much to Jenna Maroney's chagrin. Meanwhile, Jack Donaghy struggles with the consequences of his promise to give up drinking while Avery is pregnant. The episode was filmed twice. The East Coast version aired for the Eastern, Central and Mountain time zones. The West Coast version was aired in the western, Alaskan and Hawaiian time zones.

Thursday, October 21st, 2010

5: Reaganing

Jack's determined to save Liz's relationship with Carol and Tracy shoots a commercial.

Thursday, November 4th, 2010

6: Gentleman's Intermission

Avery makes Jack set up some boundaries when it comes to his friendship with Liz.

Thursday, November 11th, 2010

7: Brooklyn Without Limits

Jack tries to sway the congressional election for the benefit of the network, while Liz finds the perfect pair of jeans.

Thursday, November 18th, 2010

8: College

Jack worries that GE's microwave sales have improved too much without his help and tries to find glitches in their newest design. Meanwhile, Liz partakes in a crew lottery despite Jenna and Tracy's warning her not to do so. Elsewhere, the TGS writers discover that Jack is the voice of an online dictionary's pronunciation guide.

Thursday, December 2nd, 2010

9: Chain Reaction of Mental Anguish

Jack recommends that Liz start seeing a therapist when she worries that Carol is getting bored with their relationship. In an attempt to take Jack's advice, Liz begins talking to Kenneth about her problems. Jack also finds himself caught up in one of Tracy's schemes when Tracy tries to convince him to invest in his son's theme restaurant in Times Square. Meanwhile, Jenna and Paul celebrate their six month anniversary.

Thursday, December 9th, 2010

10: Christmas Attack Zone

At the urging of Liz and Avery, Jack reveals some secrets to his mother over her Christmas visit. Liz tries to get Jenna and Paul back together. Tracy tries to protect his new serious image by buying a film of his so it will never be seen.

Thursday, January 20th, 2011

11: Mrs. Donaghy

The "TGS" staff is affected by budget cuts at NBC. Liz's New Year's resolution could mean more trouble for Jack's wedding. Jenna shares a dressing room with Danny. Tracy has a health scare.

Thursday, January 27th, 2011

12: Operation Righteous Cowboy Lightning

Liz tries to exploit the situation when a reality show follows Tracy's wife. Jack pre-tapes disaster telethons.

Thursday, February 3rd, 2011

13: ¡Qué Sorpresa!

Jack ingratiates himself to Kabletown's executives. Liz fakes pregnancy to help out Avery. A gift from their new bosses puts Jenna and Tracy at odds.

Thursday, February 10th, 2011

14: Double-Edged Sword

Avery's going into labor during a getaway with Jack leaves them in peril of their child being Canadian. Meanwhile, Liz's trip with Carol can't get off the airport tarmac. Tracy realizes achieving EGOT status comes with a lot of responsibility.

Thursday, February 17th, 2011

15: It's Never Too Late for Now

With the TGS staff afraid Liz will become a spinster, Jenna tries to find love for her. Jack's lack of sleep puts him at a disadvantage when negotiating. Pete and Frank form a band.

Thursday, February 24th, 2011

16: TGS Hates Women

Liz hires a new female writer who is, unfortunately, very stereotypically female. Jack works to position himself in KableTown's line of succession.

Thursday, March 17th, 2011

17: Queen of Jordan

Angie's reality show visits TGS, resulting in a red-faced situation for Jack, Jenna pining for attention, and Liz leading a scheme to lure Tracy back from Africa. Meanwhile, Frank reconnects with a lost love.

Thursday, March 24th, 2011

18: Plan B

Liz tries to reassure her staff that the show's forced hiatus is temporary, but everyone starts to focus on their fallback plans.Meanwhile, Jack attempts to salvage a cable network by enlisting his nemesis, Devin Banks.

Thursday, April 14th, 2011

19: I Heart Connecticut

Liz and Kenneth try to find Tracy's whereabouts before "TGS" can be canceled. Meanwhile Pete, feeling emasculated, challenges the writers and crew to a contest of strength.

Thursday, April 21st, 2011

20: 100 (1)

With TGS facing imminent cancellation, Jack asks Hank Hooper to allow them to do their 100th episode as a final chance to prove they deserve a place on the air. Amidst the chaos of show preparation, Jack starts doubting a key decision in his life, and Jenna contemplates motherhood.

Thursday, April 21st, 2011

21: 100 (2)

With TGS facing imminent cancellation, Jack asks Hank Hooper to allow them to do their 100th episode as a final chance to prove they deserve a place on the air. Meanwhile, Jack questions a life decision of his and Jenna wonders if motherhood is for her.

Thursday, April 28th, 2011

22: Everything Sunny All the Time Always

Liz realizes that she needs to take control of her personal life by fixing up her dream apartment, but she encounters an obstacle along the way. Meanwhile, Jack has his own problems to deal with when Avery is held hostage. Elsewhere, Tracy finds out that Kenneth, Dotcom and Grizz have bonded in his absence.

Thursday, May 5th, 2011

23: Respawn

Tracy interrupts Liz's summer vacation. Meanwhile Jack feels lonely and turns to Kenneth, while Jenna must choose between being the Wool Council spokeswoman and her relationship with Paul.
Season 6
Thursday, January 12th, 2012

1: Dance Like Nobody's Watching

Tracy becomes frustrated in his attempts to anger Liz. Jack questions the family value of the network's new talent competition and Kenneth awaits the Rapture.

Thursday, January 19th, 2012

2: Idiots Are People Two!

An offensive rant by Tracy is leaked online. Jack disapproves of Liz's new boyfriend, and the Best Friends Gang is reunited when Kenneth and Jenna call for the help of Kelsey Grammer.

Thursday, January 26th, 2012

3: Idiots Are People Three!

Tracy Jordan challenges Liz by leading his own protest in defense of idiots everywhere. Jack faces off with Devin Banks yet again, but still finds time to interfere with Liz's relationship by giving Criss an ultimatum, and Liz tries to get rid of Jenna's new assistant.

Thursday, January 26th, 2012

4: The Ballad of Kenneth Parcell

Liz looks for a new best friend after discovering that Jenna has traded their friendship for fame. Tracy contemplates mortality as Dotcom and Grizz scramble to show him that life is still worth living. Meanwhile, Jack decides to end the page program in order to impress Hank Hooper.

Thursday, February 2nd, 2012

5: Today You Are a Man

Jack and Liz battle over her employment contract. Kenneth is reassigned after being offended by his coworkers at TGS, and Tracy and Jenna's accountant hires them as entertainment at a bar mitzvah.

Thursday, February 9th, 2012

6: Hey, Baby, What's Wrong (1)

Criss and Liz decide to celebrate Valentine's Day, but they need to buy a dining room table first. Jack entertains his mother-in-law, Diana, as Jenna frantically looks to Pete to fill in last-minute as the producer of her first live performance on "America's Kidz Got Singing." Back at the office, Tracy and Frank try to help Lutz find someone to spend Valentine's with.

Thursday, February 9th, 2012

7: Hey, Baby, What's Wrong (2)

Criss and Liz decide to celebrate Valentine's Day, but they need to buy a dining room table first. Jack entertains his mother-in-law, Diana, as Jenna frantically looks to Pete to fill in last-minute as the producer of her first live performance on "America's Kidz Got Singing." Back at the office, Tracy and Frank try to help Lutz find someone to spend Valentine's with.

Thursday, February 16th, 2012

8: The Tuxedo Begins

Fed up with New York City after being mugged, Jack sets out to protect the safety of the city's elite by announcing his run for mayor. Meanwhile, Liz revels in sacrificing the good of the city to look out for her own interests, and Jenna and Paul are thrilled by the perversion of acting like a normal couple.

Thursday, February 23rd, 2012

9: Leap Day

Jack learns to appreciate Leap Day while Tracy takes the writers to a restaurant to spend an almost-expired gift card. Liz helps Jenna seduce a billionaire online.

Thursday, March 1st, 2012

10: Alexis Goodlooking and the Case of the Missing Whisky

In order to hide his relationship with Lynn, Frank convinces his mother that he is dating Liz. Tracy and Jenna team up to try to solve the case of Pete's missing whisky. Meanwhile, Jack teaches Kenneth how to take down his first business nemesis.

Thursday, March 8th, 2012

11: Standards and Practices

Jenna hatches a surprising new plan to get publicity, while Jack finds himself begrudgingly playing parent to his teenage nemesis, Kaylie Hooper. Liz rejects the new authority Kenneth has over "TGS" with his new job in Standards.

Thursday, March 15th, 2012

12: St. Patrick's Day

Jack feels unworthy of his latest award and attempts to redeem himself by taking on the writers in a strategic board game. Liz believes she's cursed on St. Patrick's Day when her ex-boyfriend Dennis shows up to derail her relationship with Criss. Meanwhile, Hazel struggles to keep the peace between Tracy and Jenna.

Thursday, March 22nd, 2012

13: Grandmentor

Liz struggles in her new role as mentor to Hazel. Kenneth has a difficult time letting go of his page duties and takes drastic measures to make sure Tracy is taken care of. Meanwhile, Jack and Jenna come up with a plan to get Avery back in the headlines.

Thursday, March 22nd, 2012

14: Kidnapped by Danger

Liz's scripted version of Jack and Avery's love story leaves Jack confused and frustrated by his feelings for Diana. Meanwhile, Jenna and Tracy attempt to beat Weird Al Yankovic at his own game, and Kenneth gets an unexpected new job at NBC.

Thursday, March 29th, 2012

15: The Shower Principle

A curse strikes TGS. Liz dares to be different after realizing that the same things happen every year, and Jack vows to wow Hank Hooper.

Thursday, April 5th, 2012

16: Nothing Left to Lose

Tracy regains his sense of smell and finds an unusual father figure in Liz, while the writers spark a prank war with Jenna.

Thursday, April 12th, 2012

17: Meet the Woggels!

Jack's mom upstages his ribbon-cutting ceremony. Meanwhile Jenna hooks up with a "rock star" and Tracy frets about his son heading to college.

Thursday, April 19th, 2012

18: Murphy Brown Lied to Us

Jack sets Liz up on a blind date to show her what she's missing in her relationship with Criss. Meanwhile at KableTown, Jack has to scramble when his plan to manufacture couches hits a speed bump. With Tracy's help, Jenna orchestrates a public meltdown to get Paul's attention.

Thursday, April 26th, 2012

19: Live from Studio 6H (East Coast)

Kabletown chooses to stop funding live shows for TGS. While Liz and Jack embrace the change, Kenneth argues that live format should be kept intact, and he tries to convince the TGS staff to fight for their right to be live by taking them and our audience through a magical look back at the illustrious history of Studio 6H. The episode was filmed twice. The East Coast version aired for the Eastern, Central and Mountain time zones. The West Coast version was aired in the western, Alaskan and Hawaiian time zones.

Thursday, May 3rd, 2012

20: Queen of Jordan II: Mystery of the Phantom Pooper

Angie brings "Queen of Jordan'' back to TGS. News about Avery forces Jack to confront his feelings for her mother, and Liz finds herself in a feud.

Thursday, May 10th, 2012

21: The Return of Avery Jessup

Avery finally returns home from her kidnapping ordeal in North Korea, yet Jack grows uncertain of her fidelity while she was away. Elsewhere, Criss is crossed due to Liz's role as top wage earner, and Jenna seeks a sponsor for her approaching nuptials.

Thursday, May 17th, 2012

22: What Will Happen to the Gang Next Year?

Determined to prove his marriage has survived Avery's kidnapping unscathed, Jack asks Liz to officiate their vow renewal. Meanwhile, Criss (Marsden) tries to convince Liz that he's worth sticking around for. Tracy meets with Cornel West to discuss his influence as a black celebrity.
Season 7
Thursday, October 4th, 2012

1: The Beginning of the End

The "TGS" gang returning from hiatus, only to be shocked by Jack's awful fall programming lineup. Meanwhile, bridezilla Jenna taps Liz to be her maid of honor, and Tracy is invited to a dinner party by Kenneth and Hazel.

Thursday, October 11th, 2012

2: Governor Dunston

Jack and Liz find themselves at odds over political satire at "TGS". Criss and Liz make a surprising relationship breakthrough. Meanwhile, Jenna, discouraged by the disappointing sales of her summer dance hit, is thrilled to learn that Kenneth's mother and her boyfriend still buy music.

Thursday, October 18th, 2012

3: Stride of Pride

Liz works to prove to Tracy that women are funny while simultaneously attempting to head off a meltdown from Jenna after some negative publicity. Jack tries out an unconventional dating strategy.

Thursday, October 25th, 2012

4: Unwindulax

Liz and Jack find themselves battling to influence voters in the upcoming presidential election. Meanwhile, as Jenna goes to great lengths to please her new fan base, the writers seek out new ways to mess with her.

Wednesday, October 31st, 2012

5: There's No I in America

Realizing that Jenna could decide the Presidential election, Liz and Jack stage a debate to win her support and her followers. Kenneth turns to Tracy for advice on how to be an informed voter, while Pete tries to recreate the magic of the 2008 election.

Thursday, November 15th, 2012

6: Aunt Phatso vs. Jack Donaghy

Tracy and Jack engage in a battle of wits after Tracy depicts Jack as a villain in his latest project. On Jack's advice, Liz puts her own needs ahead of those of "TGS." Meanwhile, Jenna tries to shield Kenneth from Hazel's manipulation but her own selfishness gets in the way.

Thursday, November 29th, 2012

7: Mazel Tov, Dummies!

After an encounter with Dennis Duffy, Liz and Criss decide to take drastic measures to start a family. As Liz looks toward the future, Jack and Jenna evaluate their own self-worth, and Tracy laments a shocking medical diagnosis.

Thursday, December 6th, 2012

8: My Whole Life Is Thunder

Jenna annoys Liz with her wedding envy, Jack devises a plan to avoid disappointing his visiting mother and Tracy attempts to cheer up Kenneth.

Thursday, January 10th, 2013

9: Game Over

Jack asks Devin Banks to help him discredit Kaylie Hooper, Jack's teenage nemesis and KableTown's future CEO. Liz considers her options as she tries to become a mother. Tracy directs Octavia Spencer in his movie.

Thursday, January 17th, 2013

10: Florida

When Jack persuades Liz to go to Florida with him, they make a shocking discovery about his mother. Jenna and Tracy assume responsibility for the show in Liz's absence, resulting in disaster for Kenneth.

Thursday, January 24th, 2013

11: A Goon's Deed in a Weary World

As her new kids arrive, Liz scrambles to save TGS from cancellation. Jack finds a new NBC president.

Thursday, January 31st, 2013

12: Hogcock!

Liz has trouble adjusting to being a stay-at-home mother. Jack takes stock of his life, and Tracy struggles to get on without Kenneth.

Thursday, January 31st, 2013

13: Last Lunch

The gang reunites for one final episode of TGS.